In this section...
All Year Groups 2015-16
Reception 2015-2016
Multicutural Week - India
This week at Nathaniel Newton it has been 'Multicultural Week', each year group has been learning about different countries. In Reception we have been learning all about INDIA. We have had so much fun learning about the Indian way of life, Indian dancing and Indian food.
On Monday we had special visitors Liz and Davinda teaching us Indian dances, showing us Indian instruments and telling us old Indian stories. The children were all really well behaved and particularly enjoyed dancing to the Bangra music.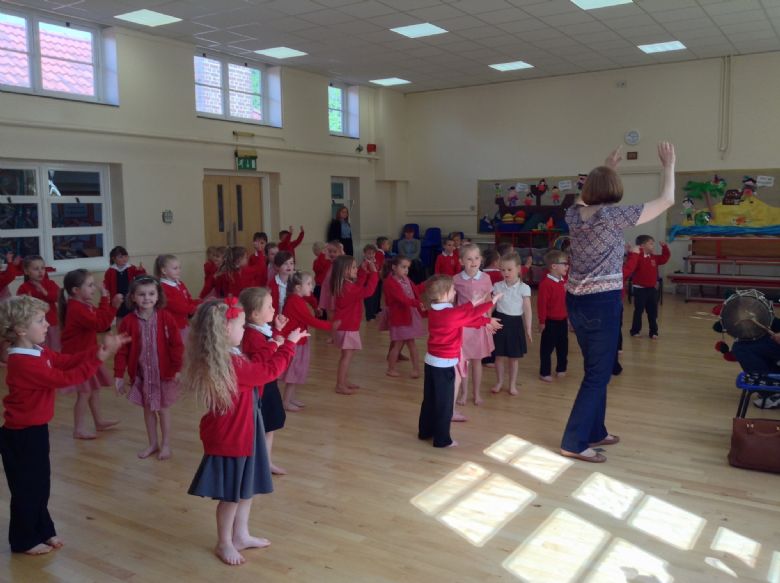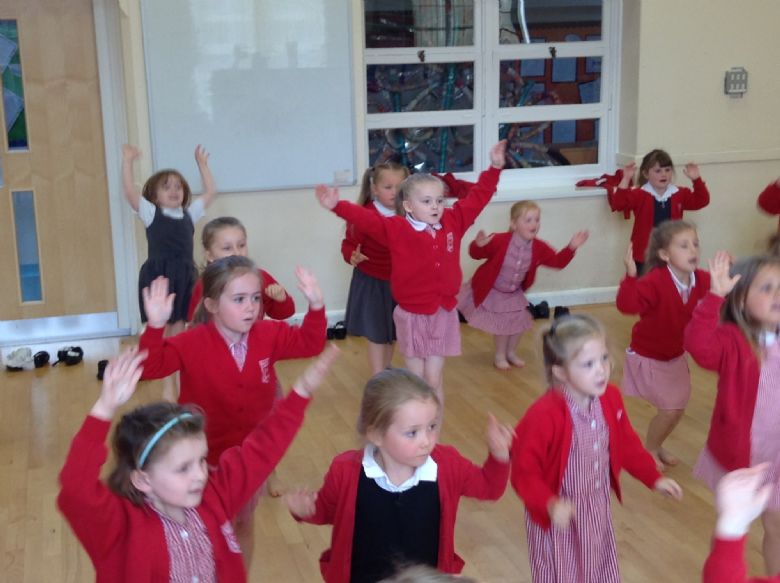 On Tuesday and Wednesday the children took part in a range of Indian themed activities in the classroom, from making Diva pots with playdoh to making elephant masks.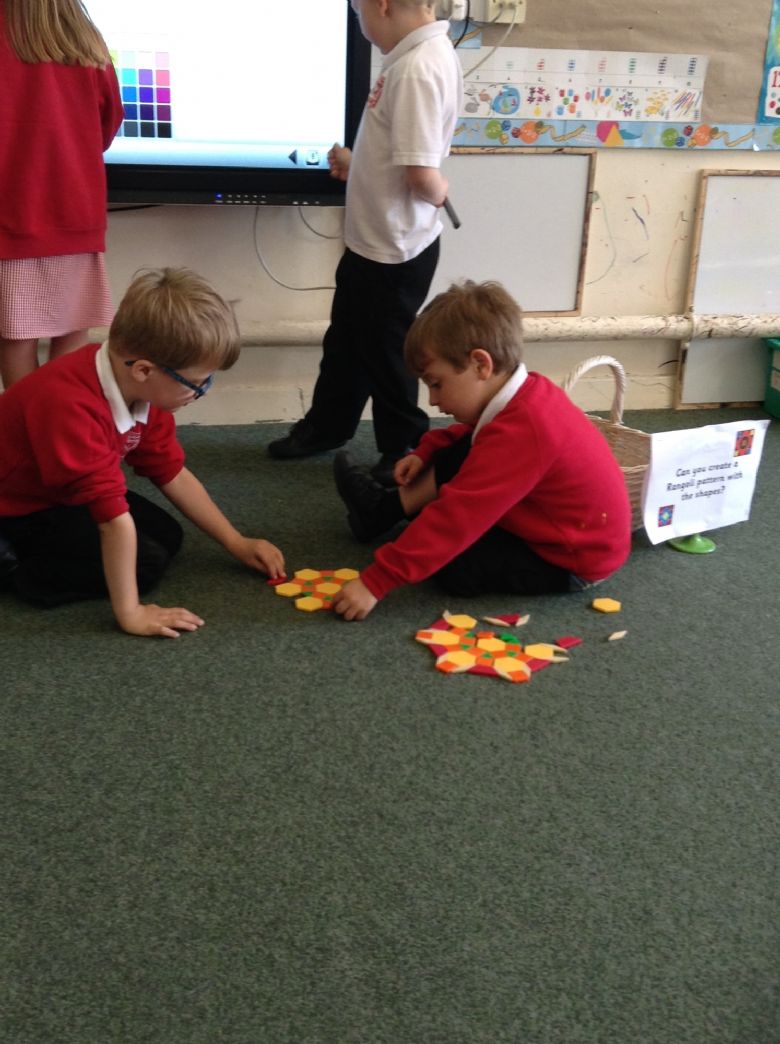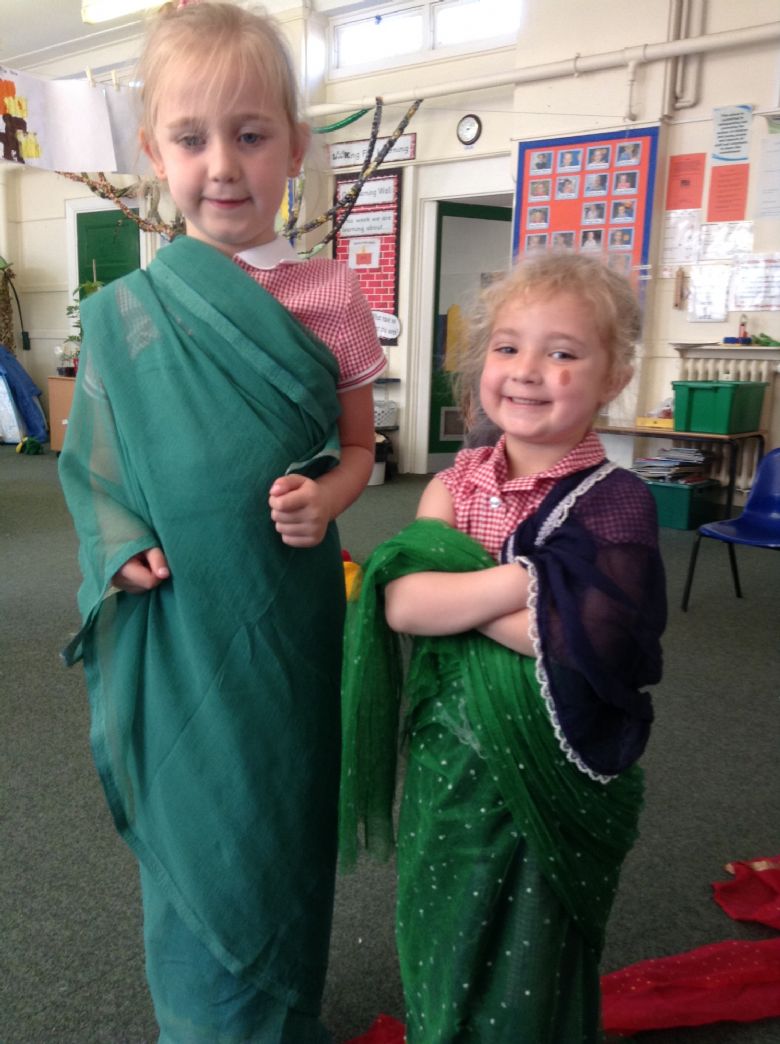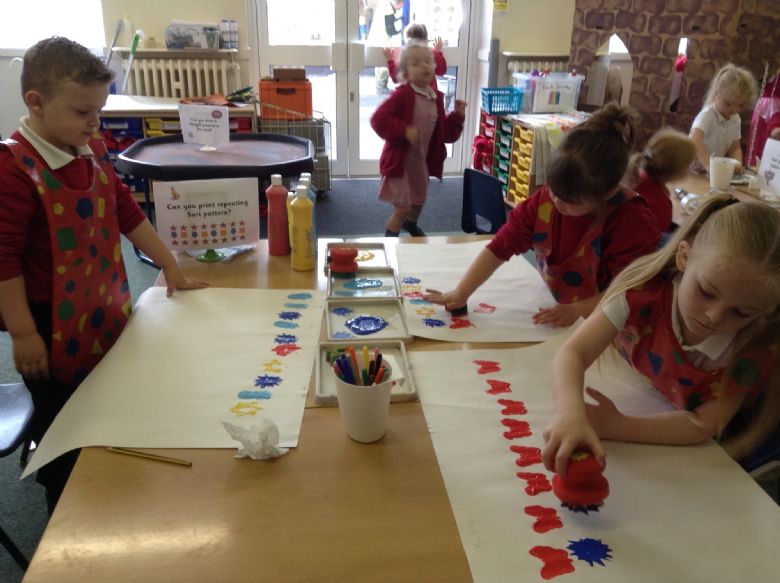 On Thursday we learnt some more Indian songs in our music lesson with Mrs Westley and in the afternoon we had a special Indian celebration party where the children tried Indian foods and danced with their friends.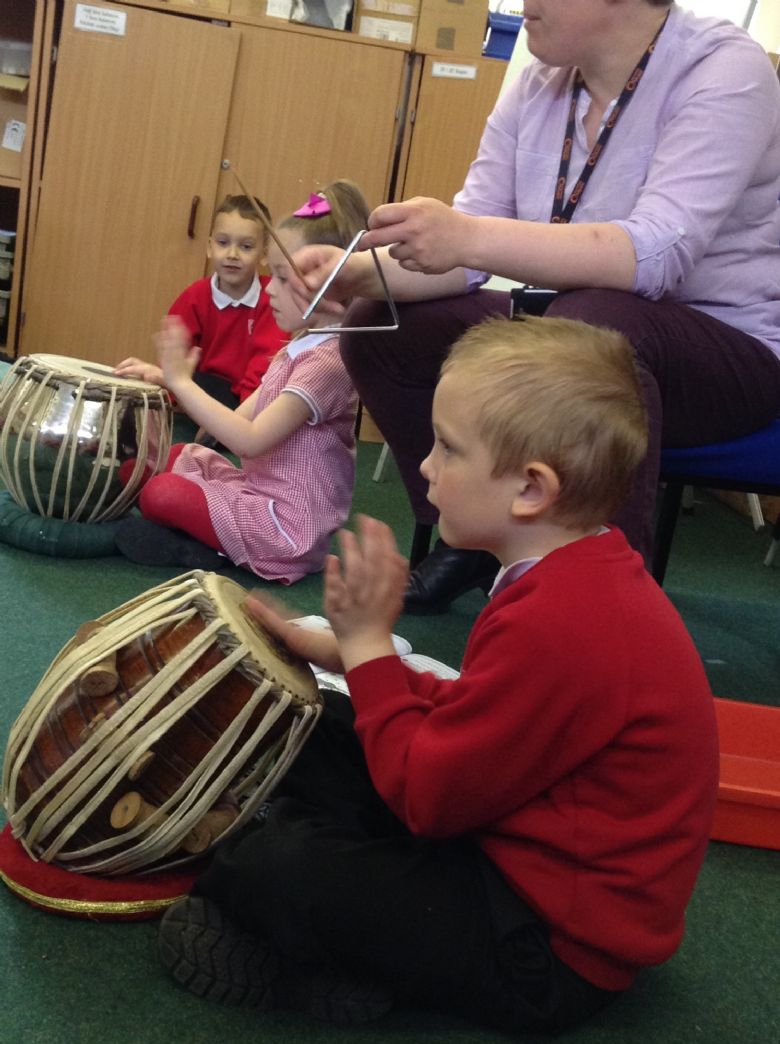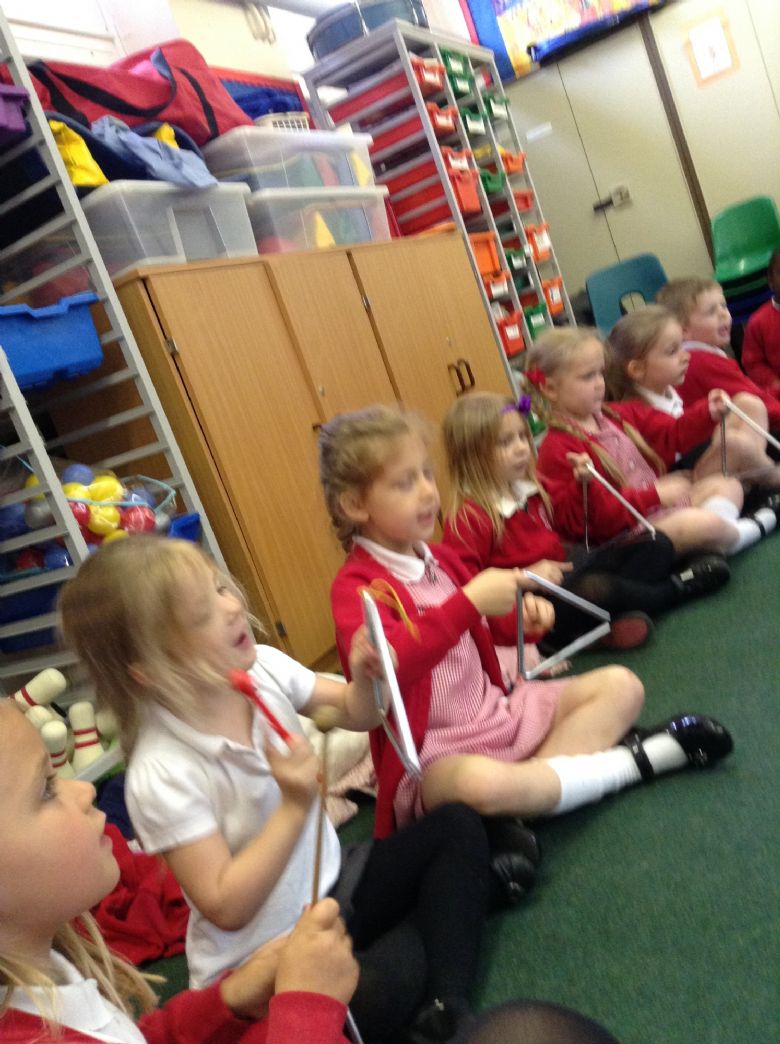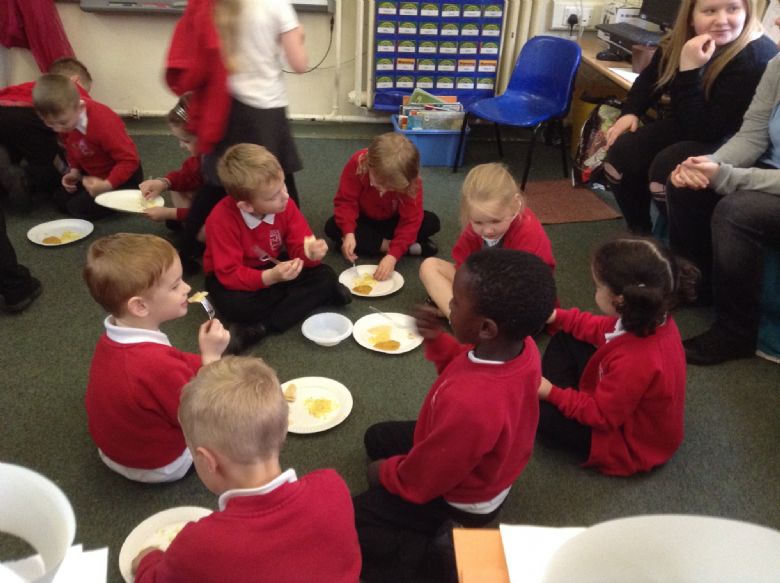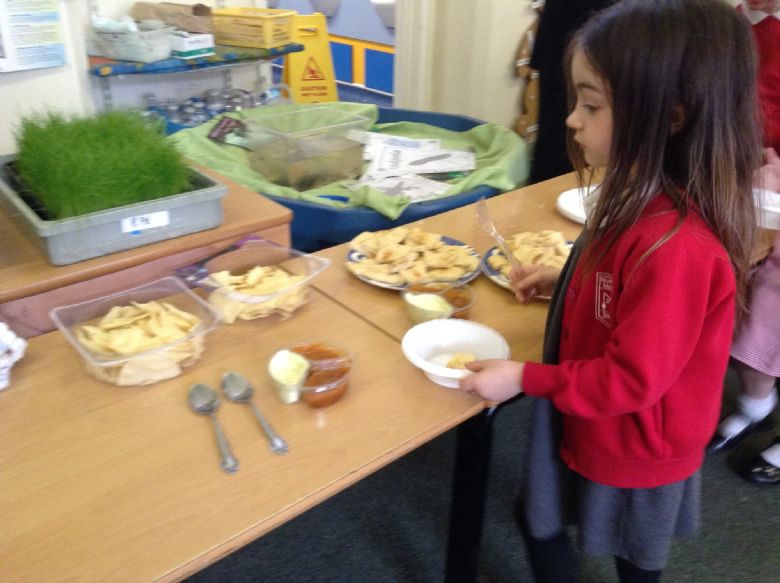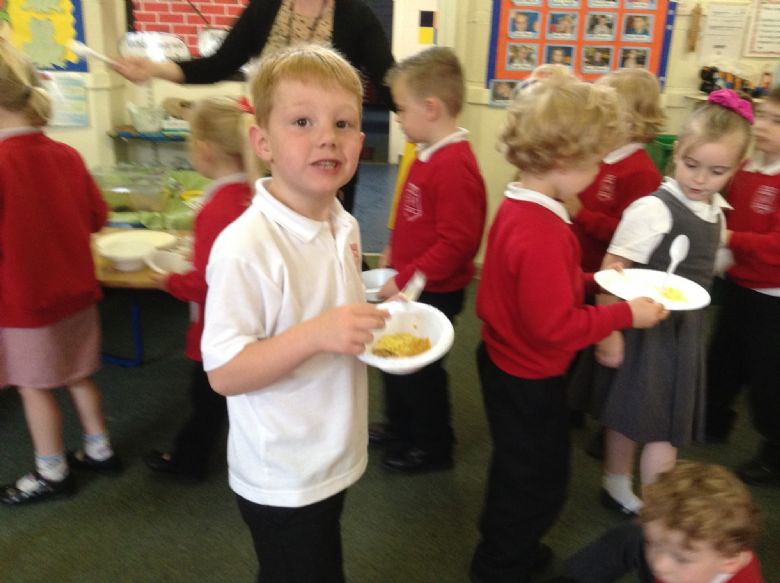 On Friday we shared all the information we had learnt about India with the rest of the school. They were really impressed with all the different things we had learnt and the special things we had made.
To see more pictures from our exciting week look at our 'School Gallery' in the 'News and Events' section of our website.
Gingerbread Man
The children have really enjoyed the story of the Gingerbread man this week and have had lots of fun learning all about the story. The children decorated their own gingerbread men to sell to the other children, they made gingerbread men out of playdoh and they also acted out the story.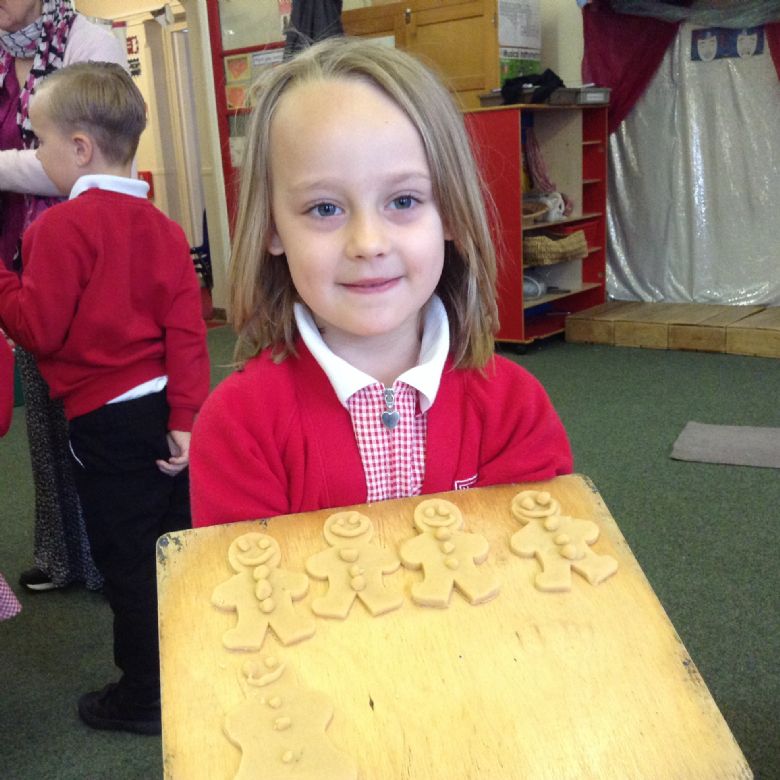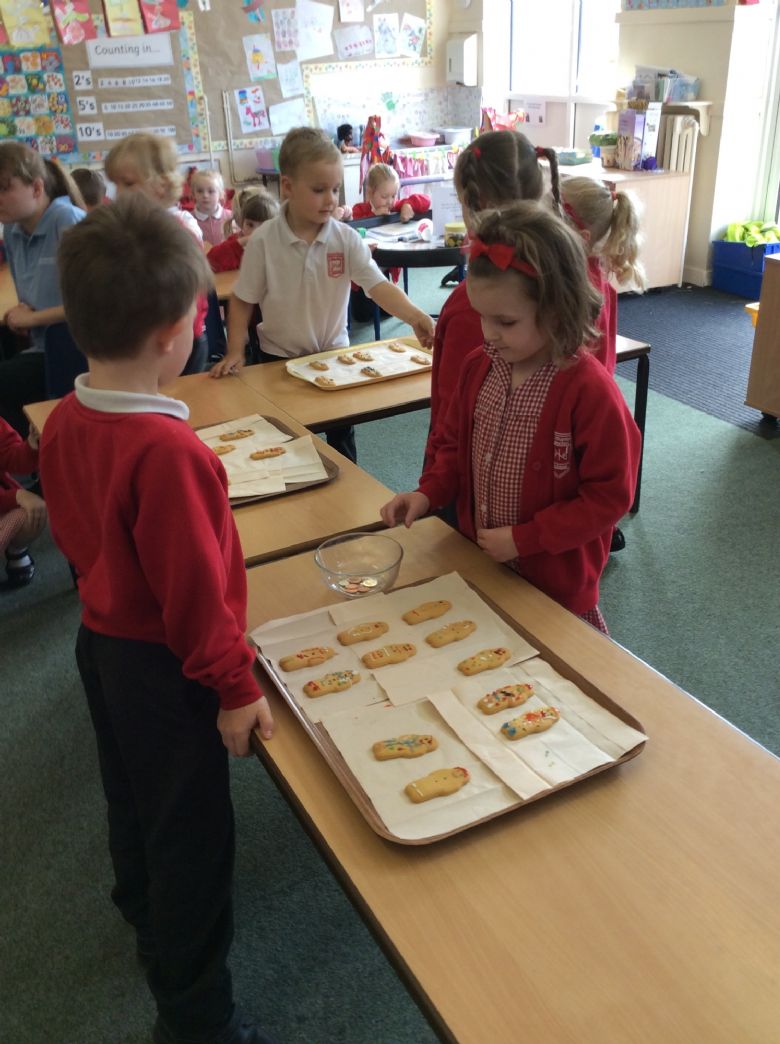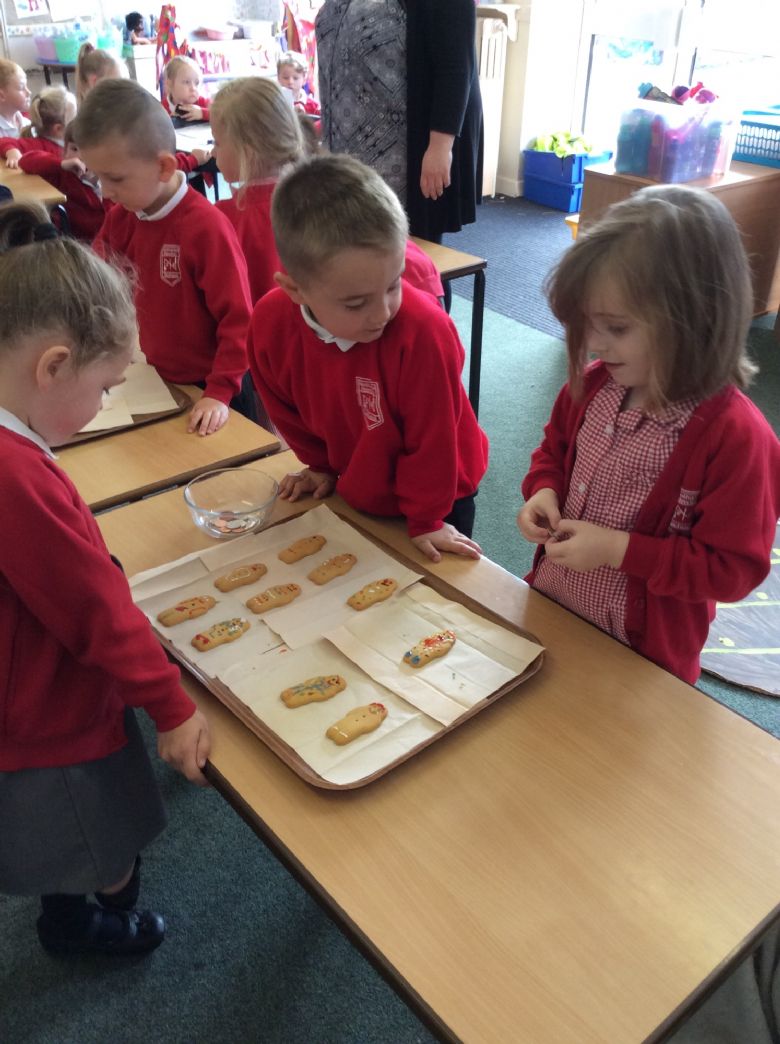 Our School Trip to Wonderland!!!
We had a fantastic day at Wonderland Telford, a wet day but a brilliant day! The children were very excited by the coach and the bus driver. Once at Wonderland the children walked around a range of characters houses, walked through Dinosaur Valley and entered in Winter Wonderland. Later on in the day the children went on a variety of rides, there was lots of giggling and some screaming! Before we left the Mad Hatter from Alice in Wonderland told us a funny fairytale story. On the way home the children were a lot quieter than on the way, and there was a few children fast asleep. All the children were very well behaved and a proudly represented Nathaniel Newton Infant School.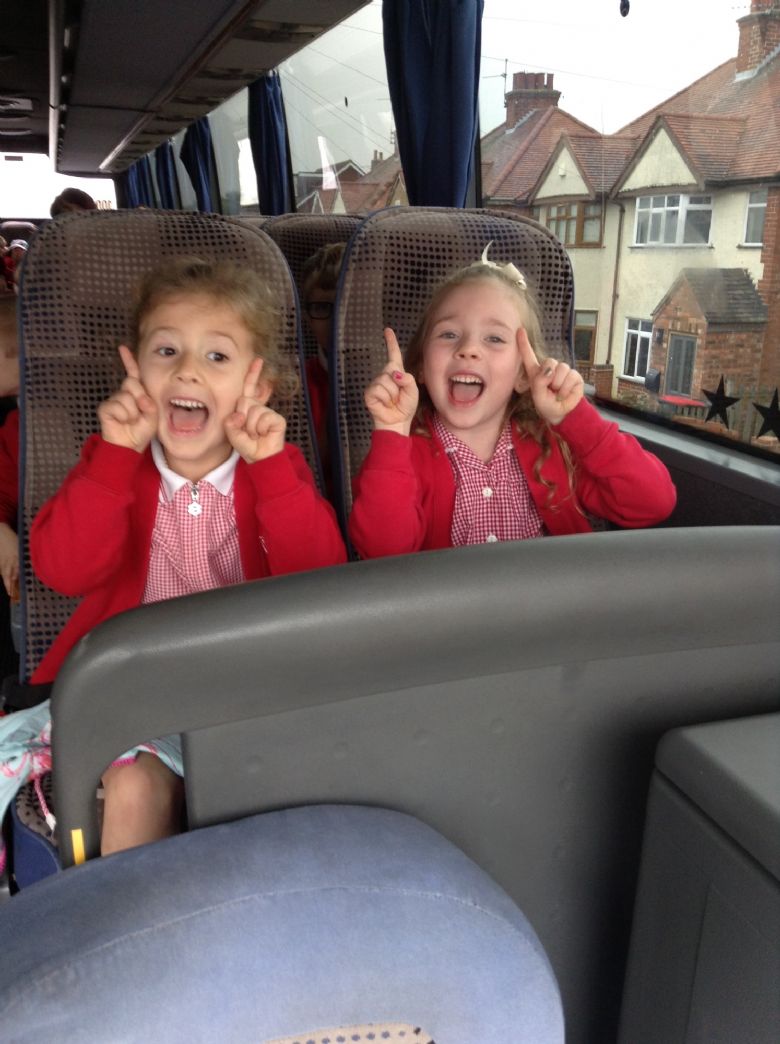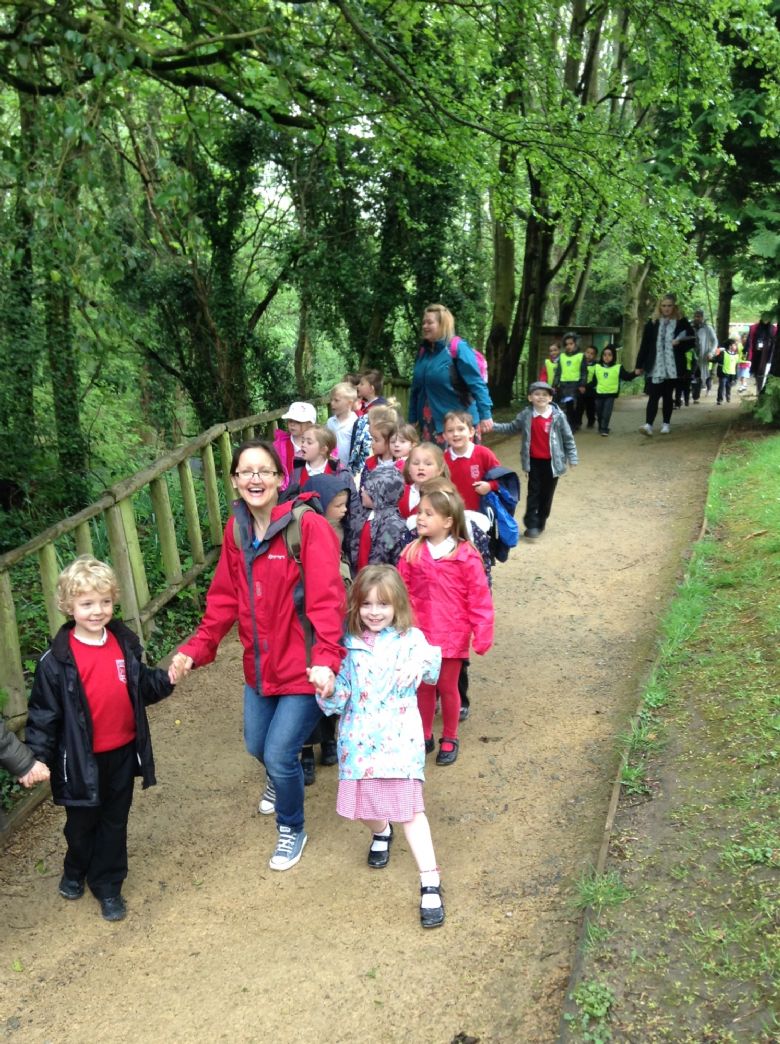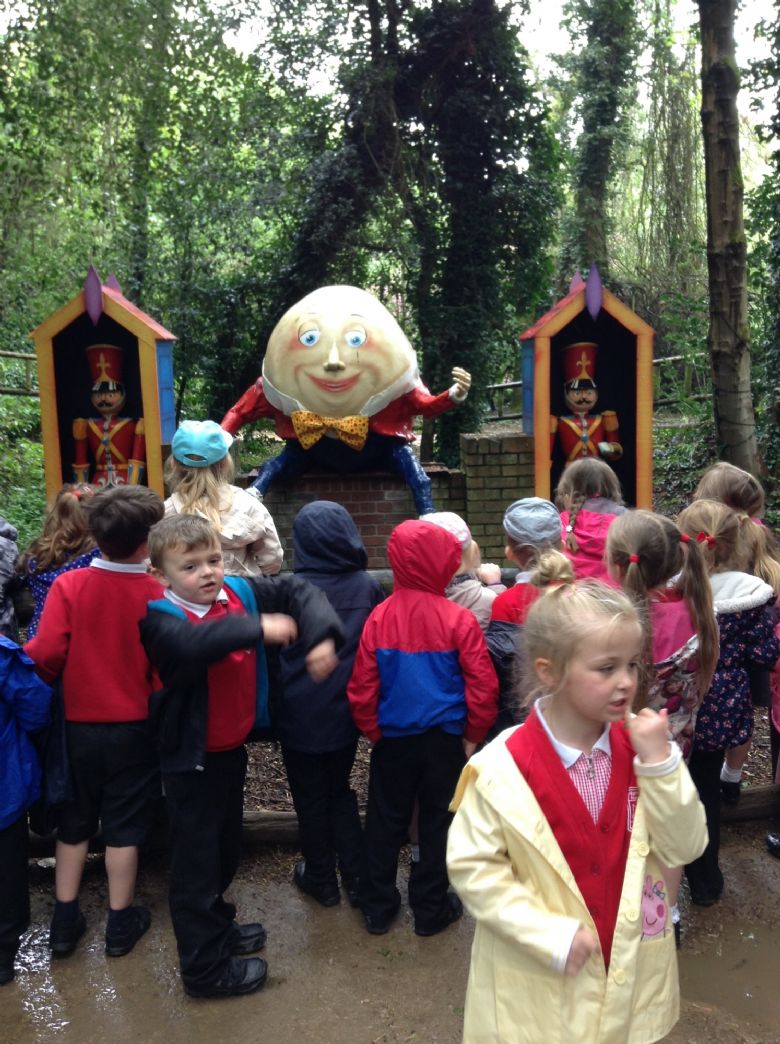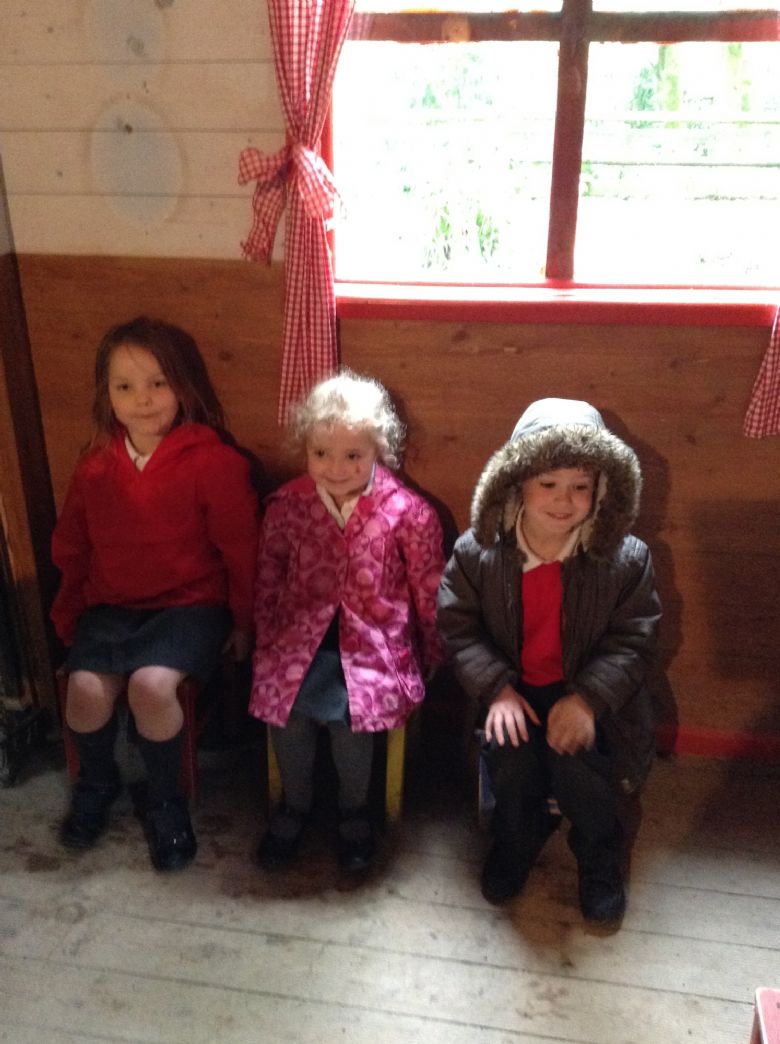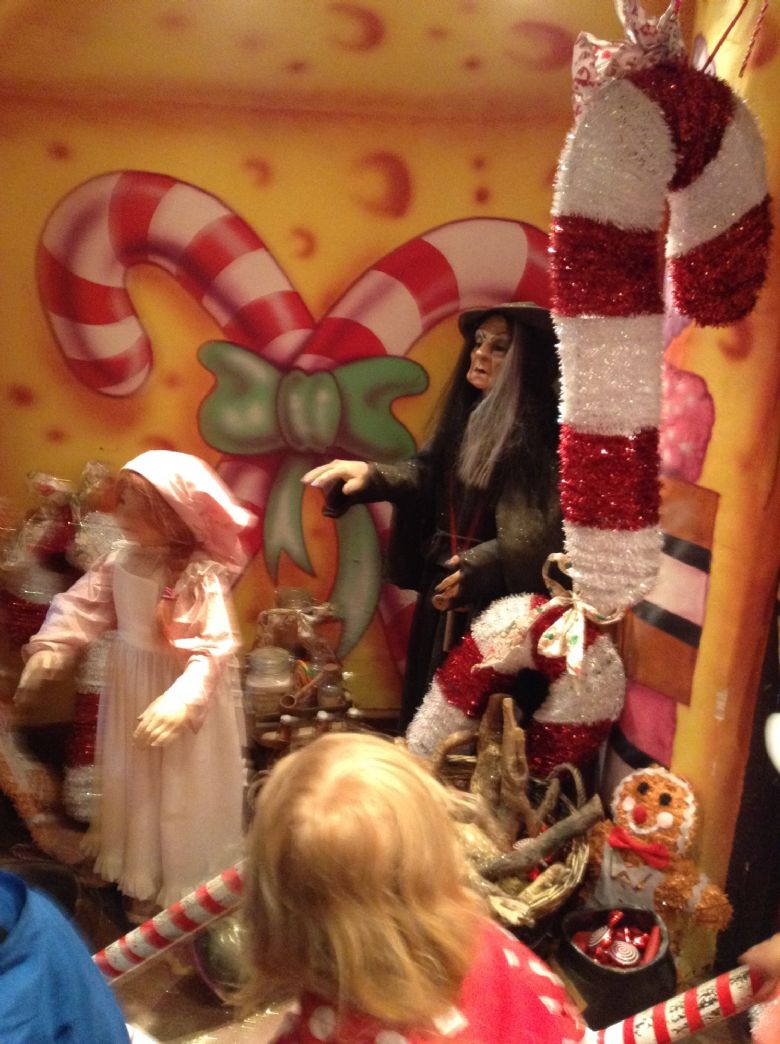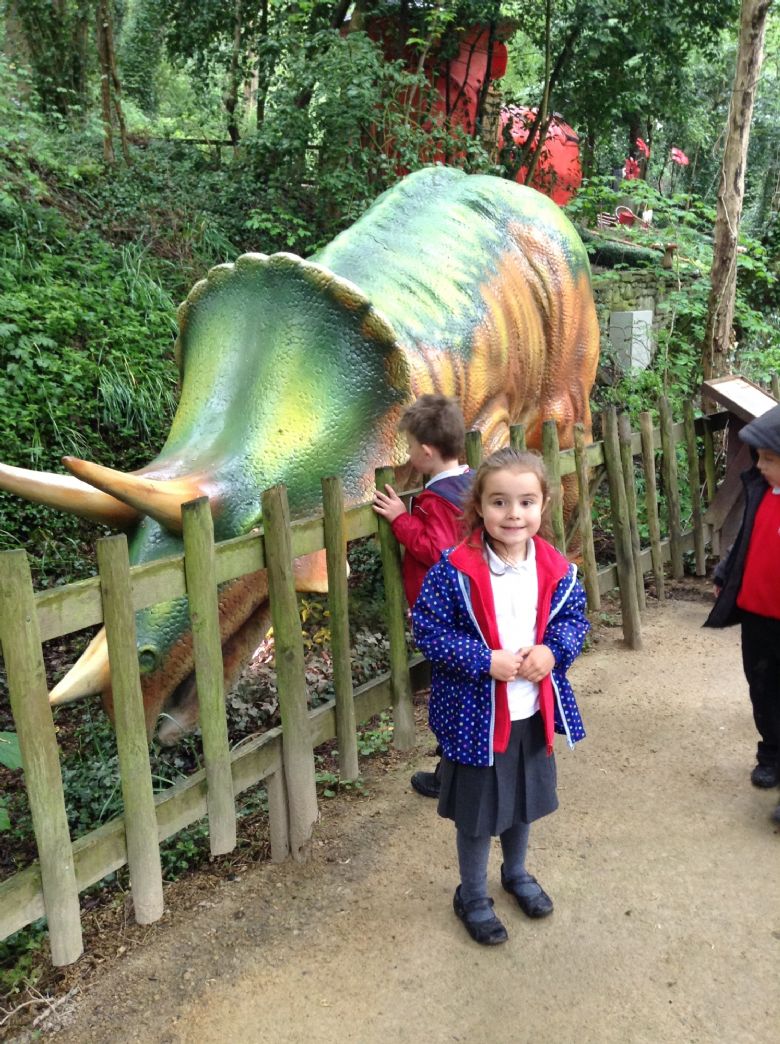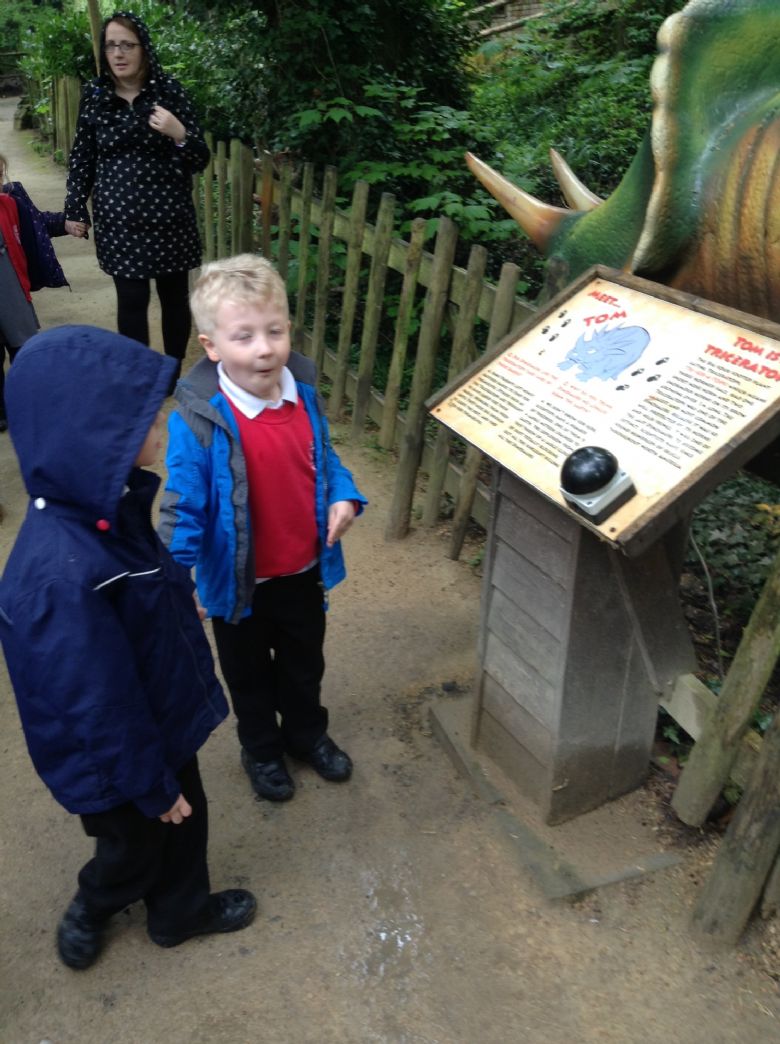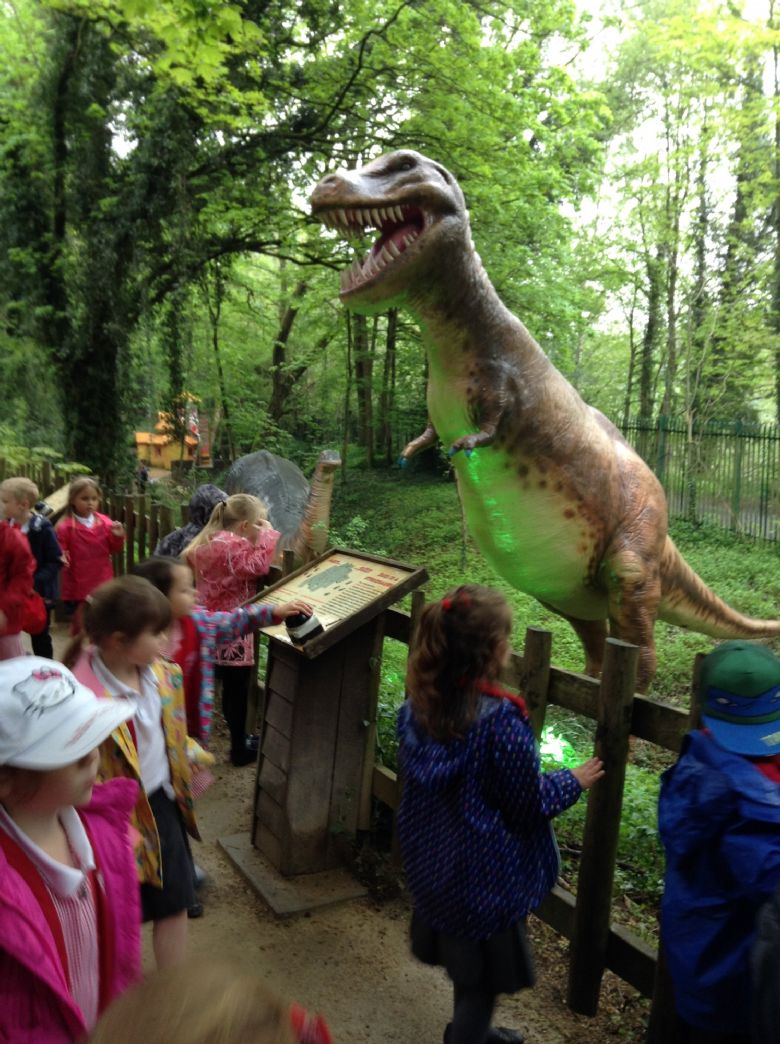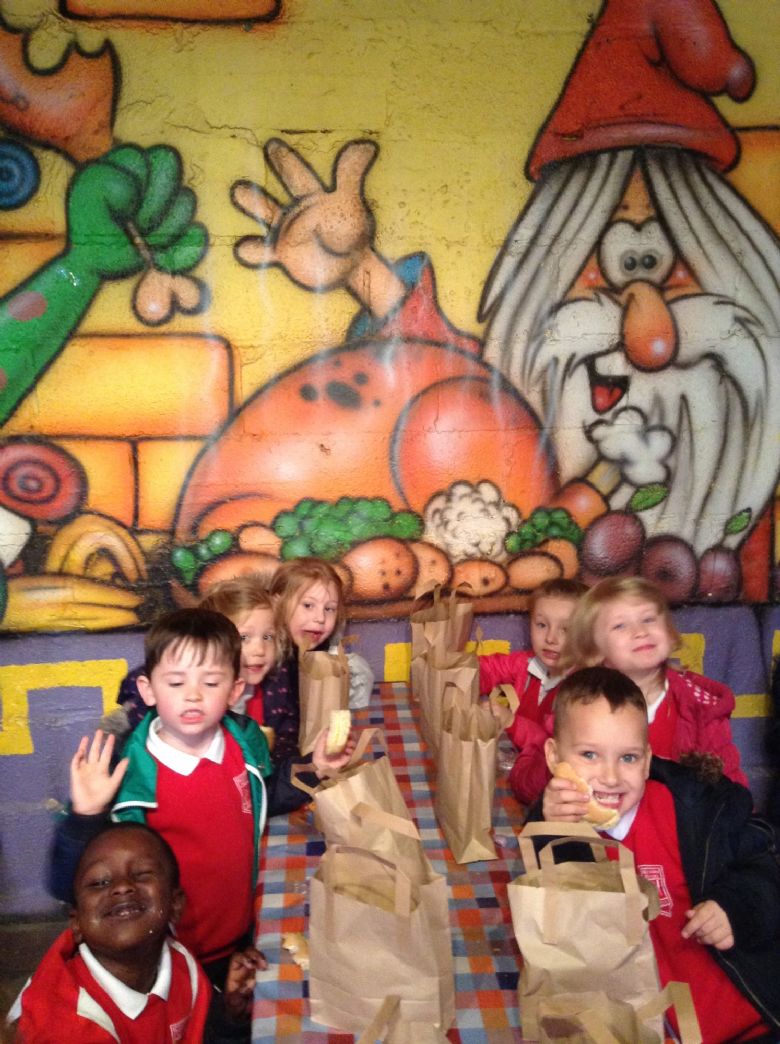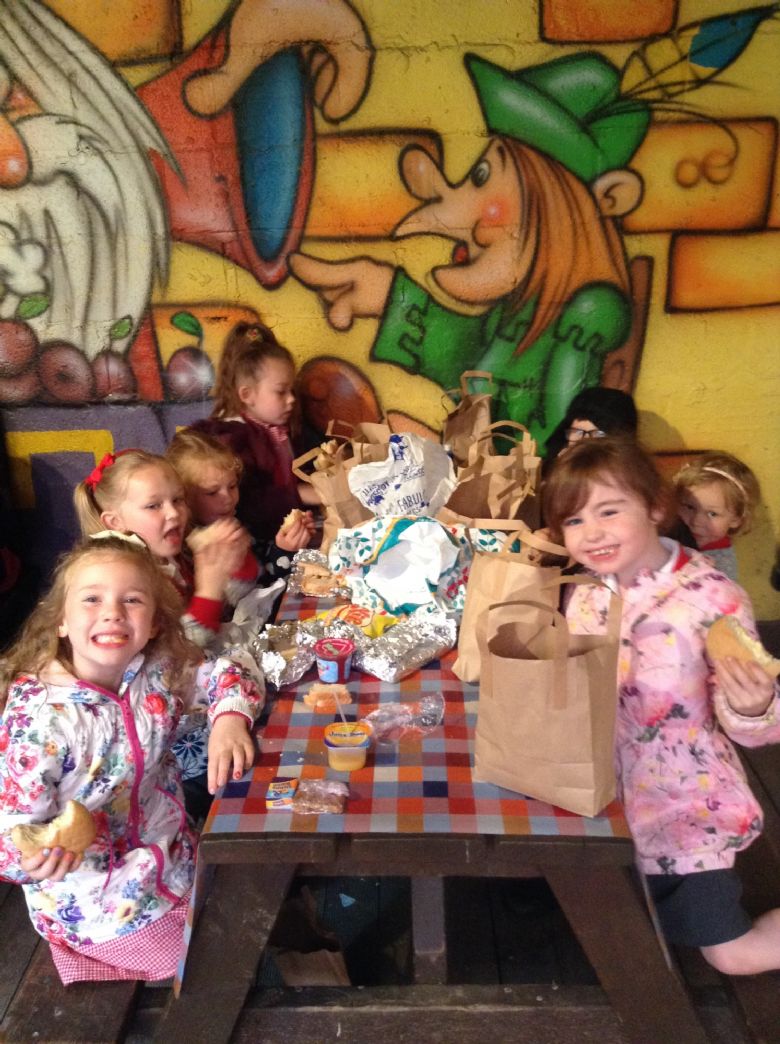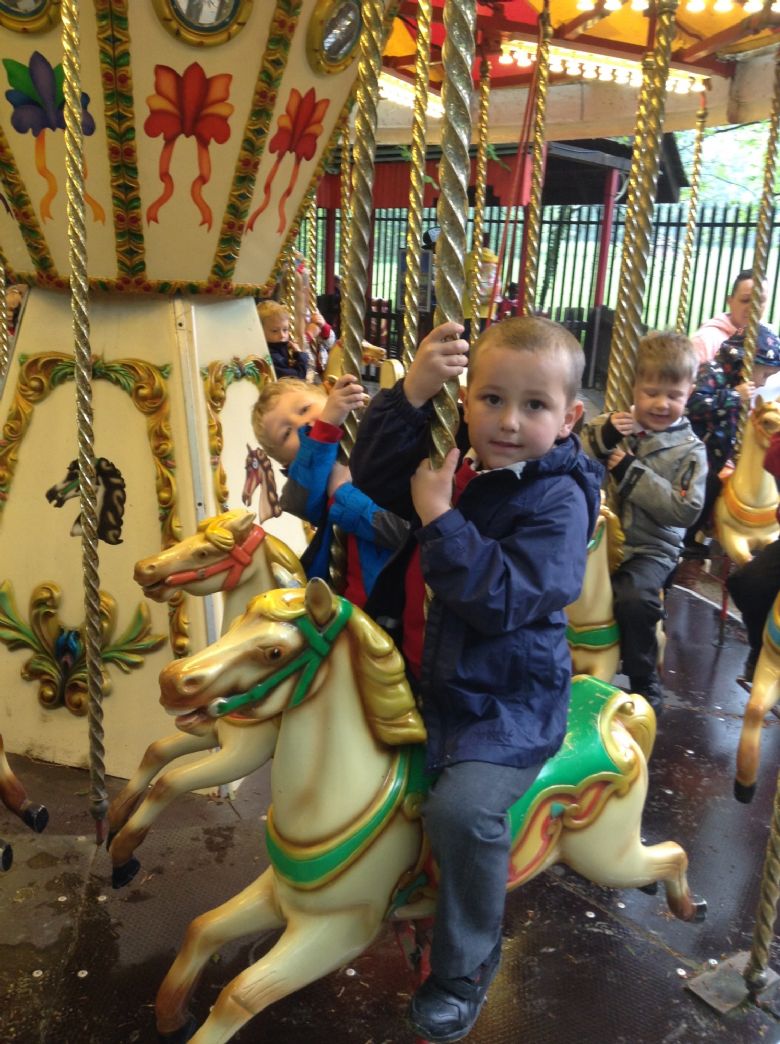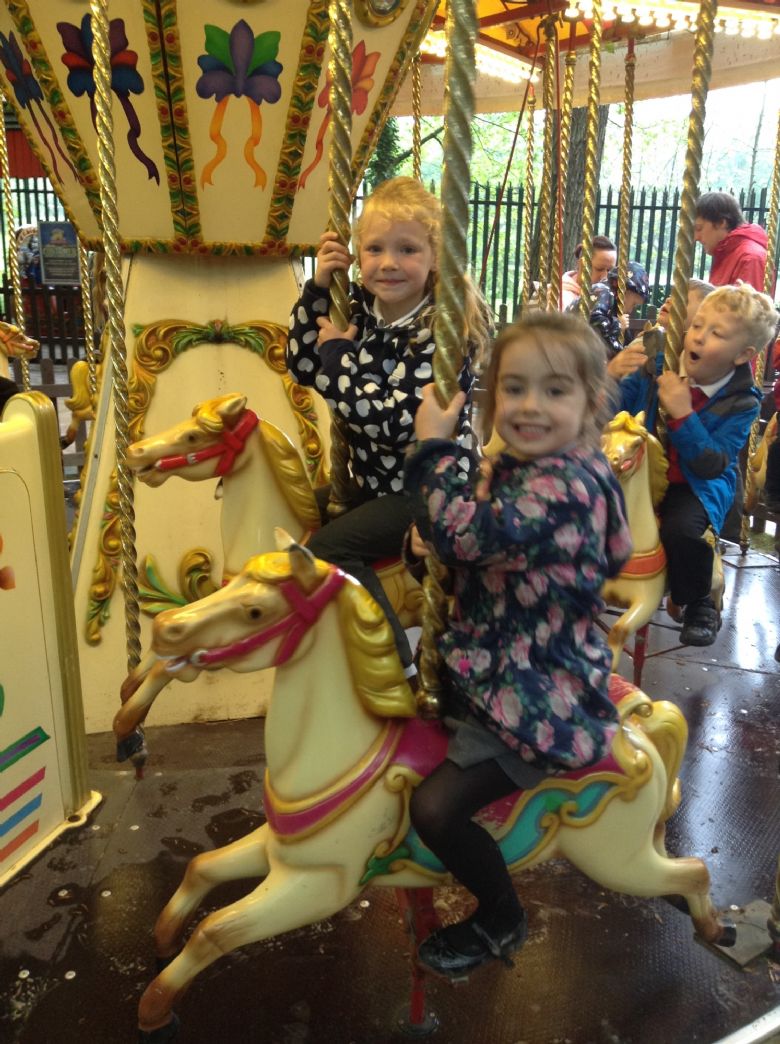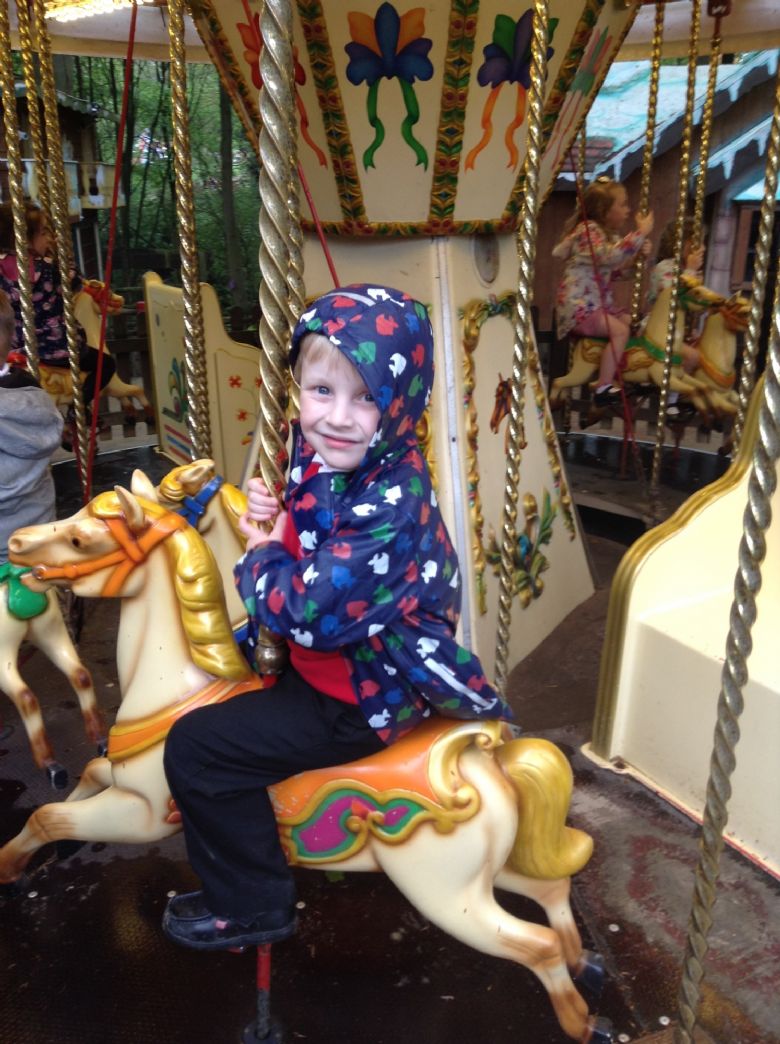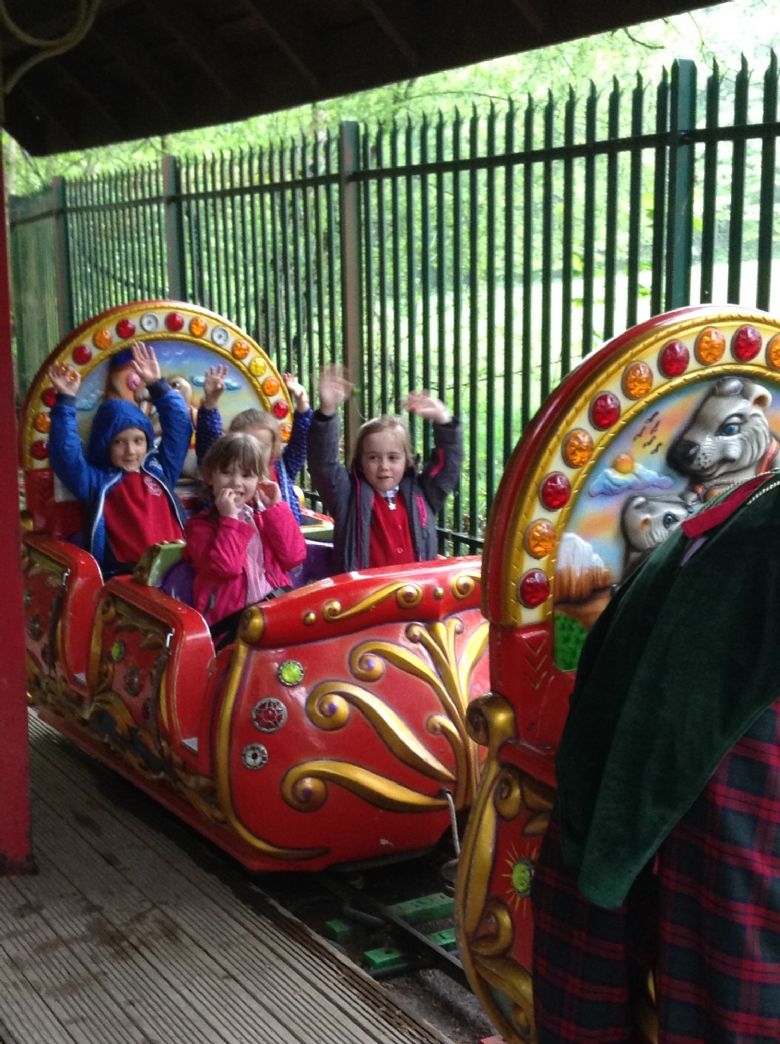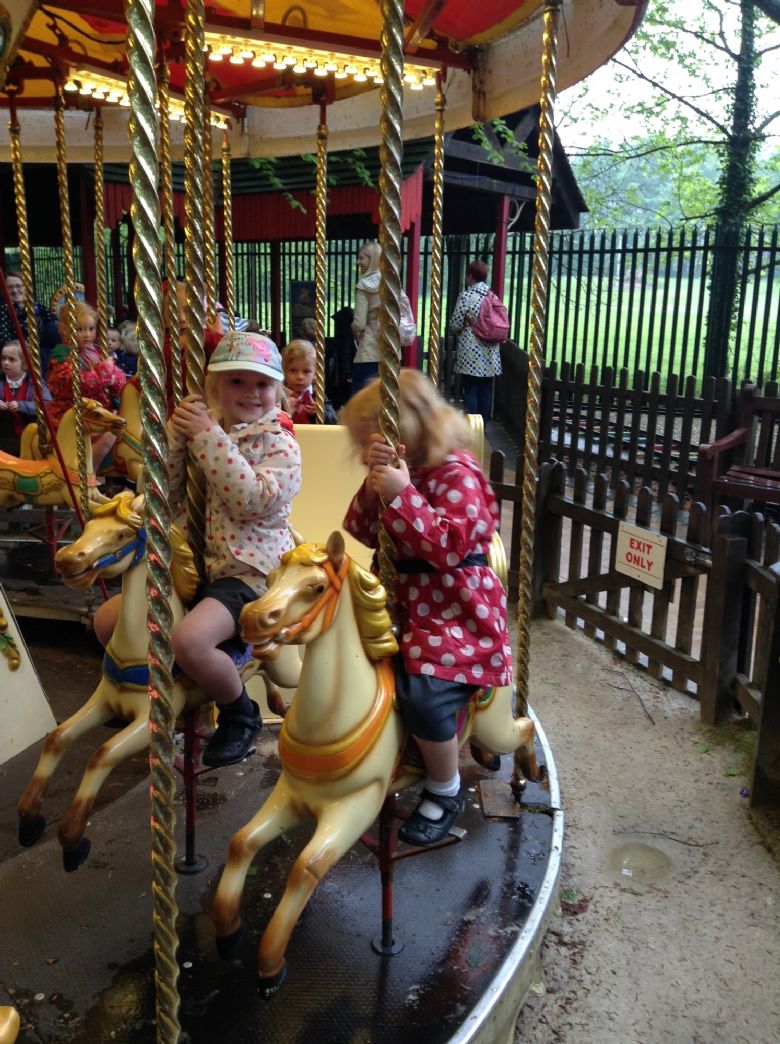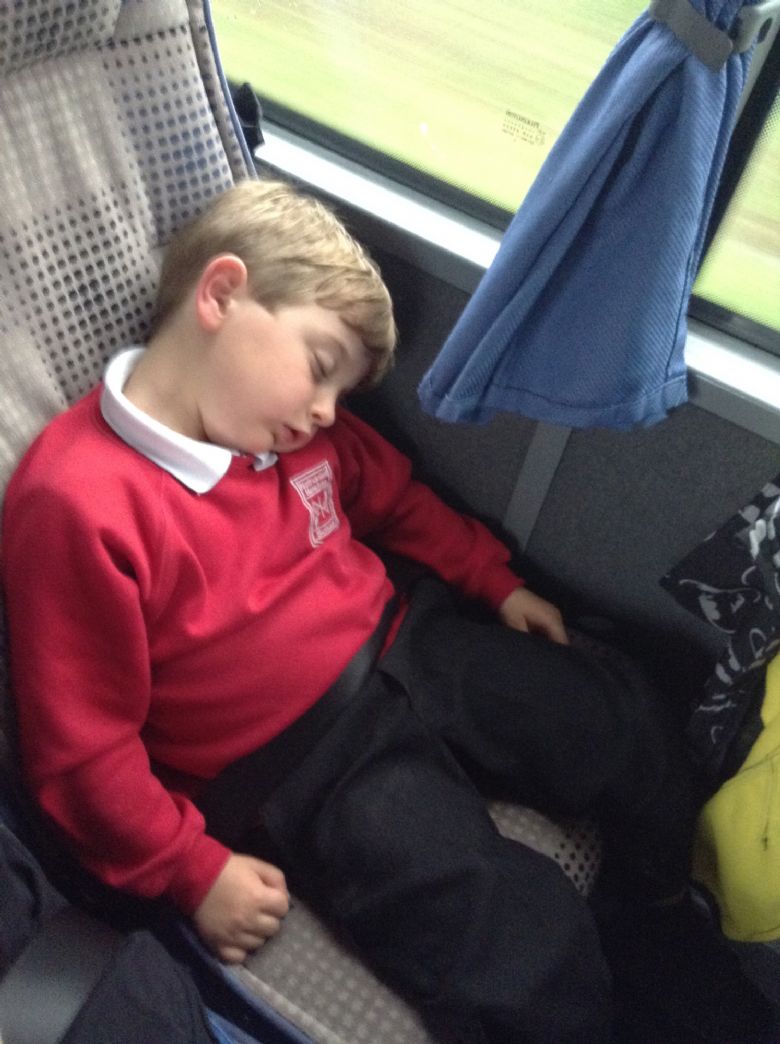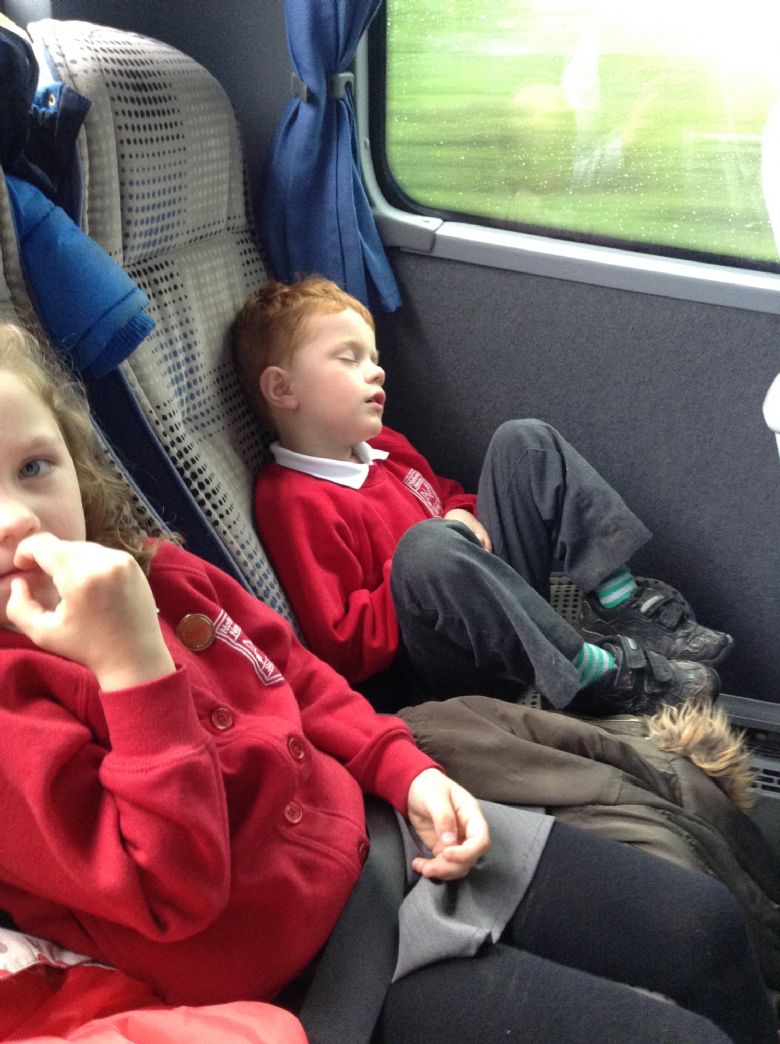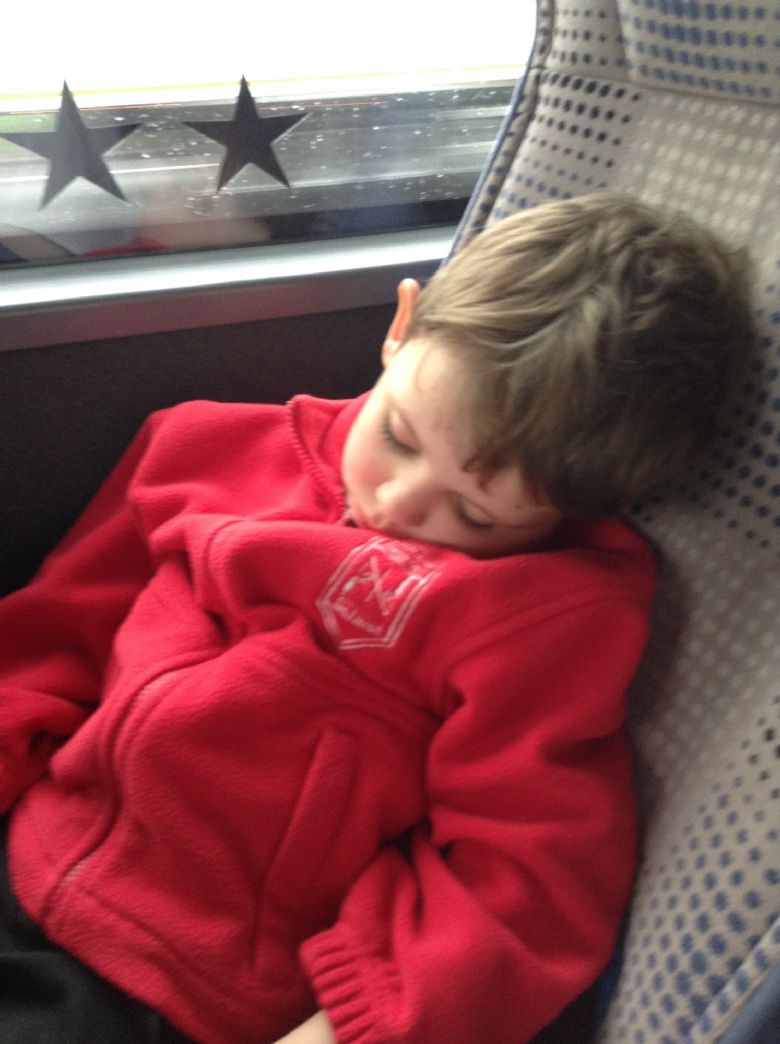 Cinderella
Our fairy tale story of this week has been Cinderella. The children have been learning all about time, making crowns and magic wands to cast spells, dressing up, listening to different versions of Cinderella (they espically liked Prince Cinders) and making castles.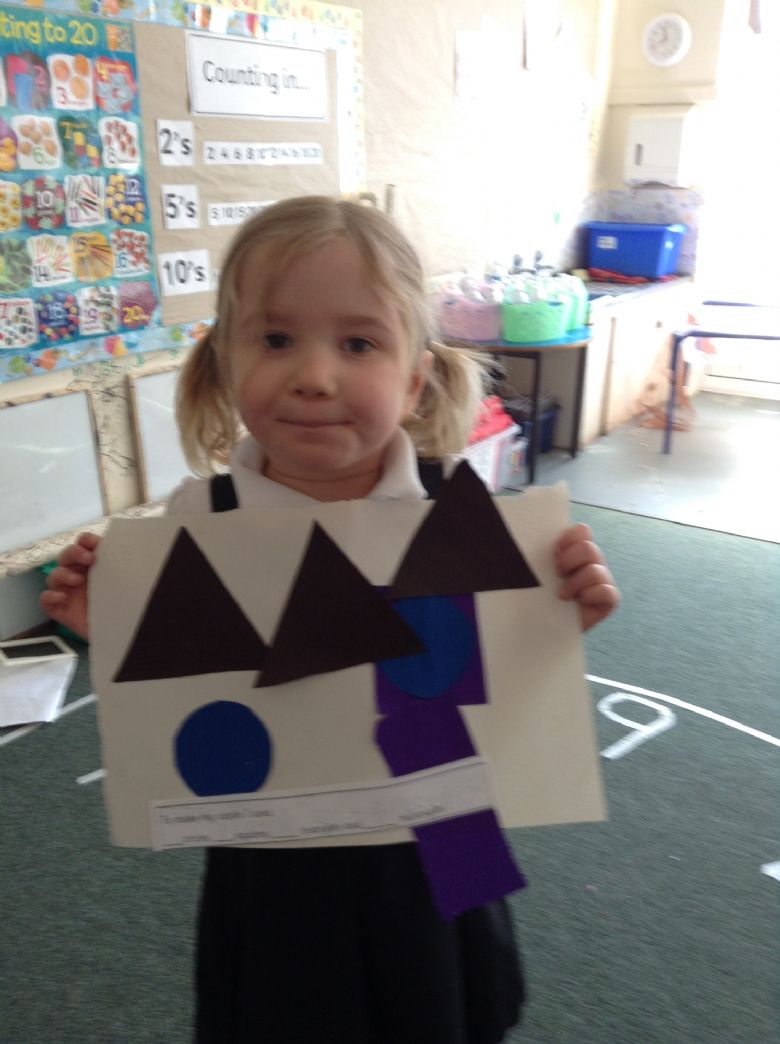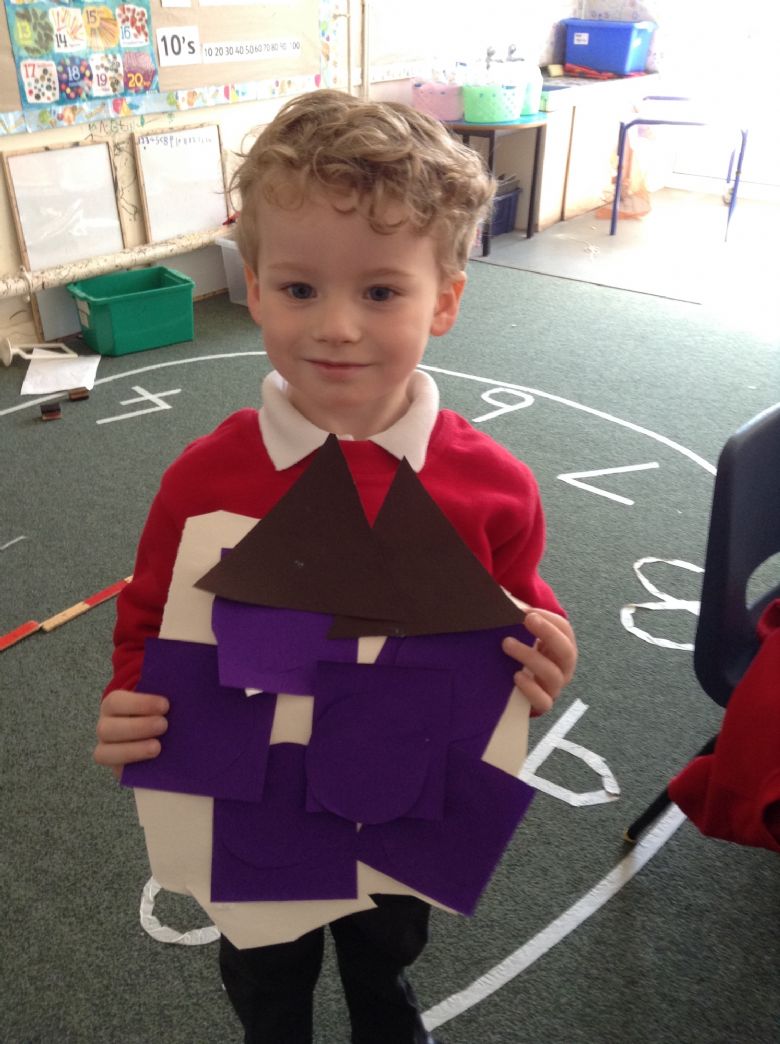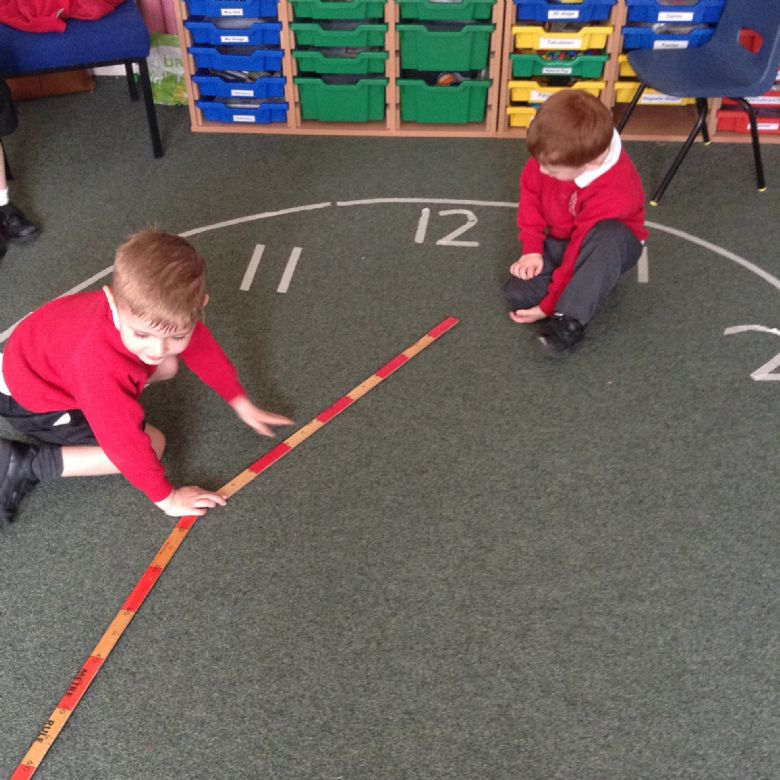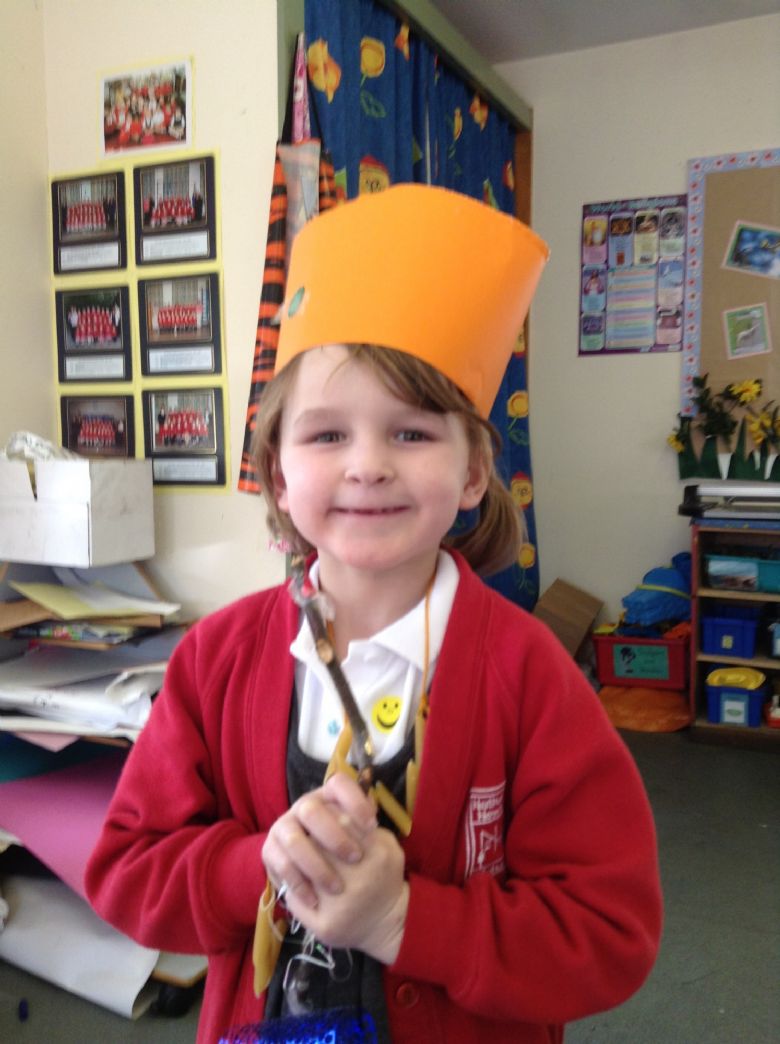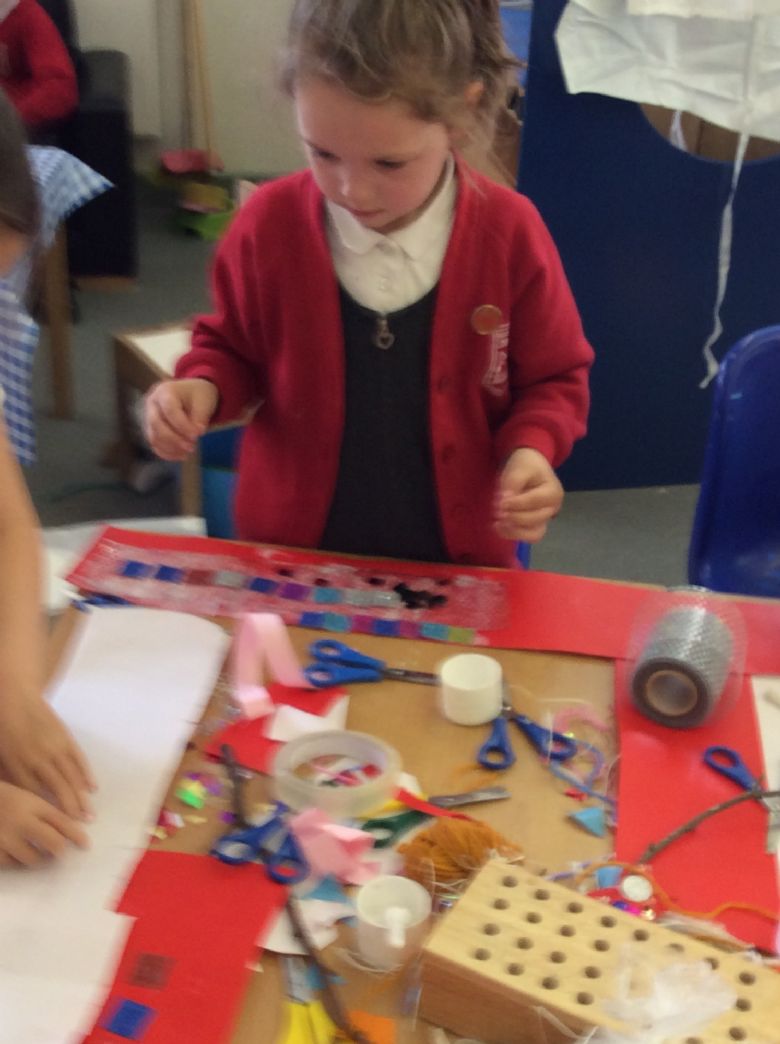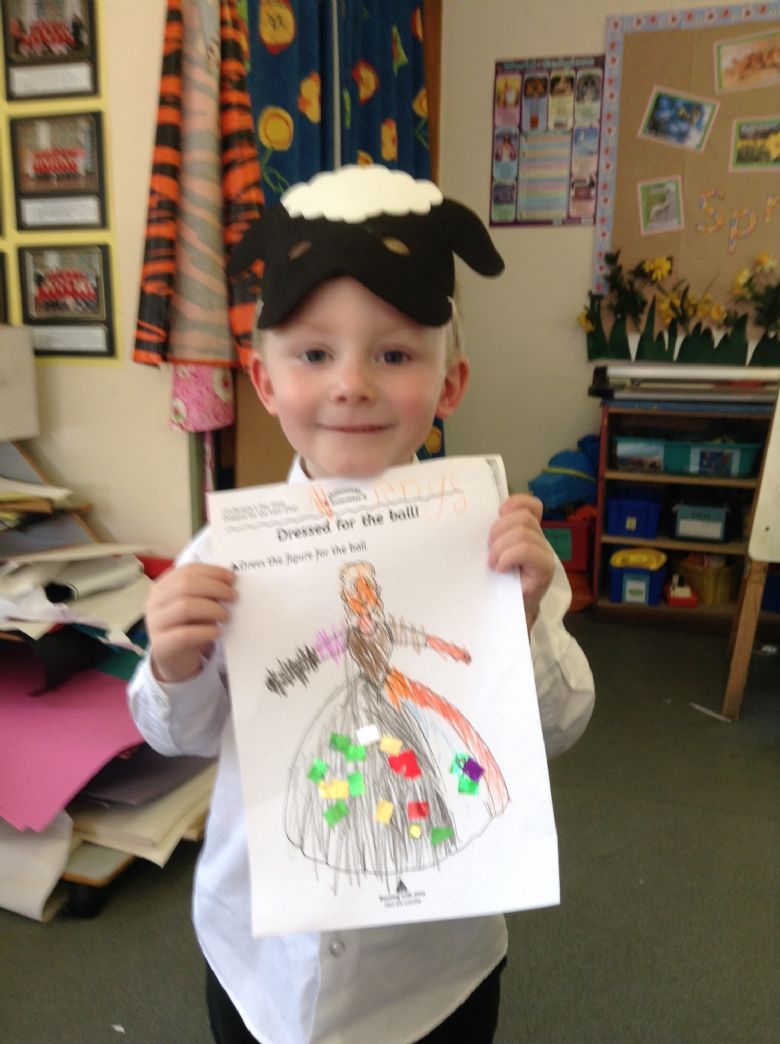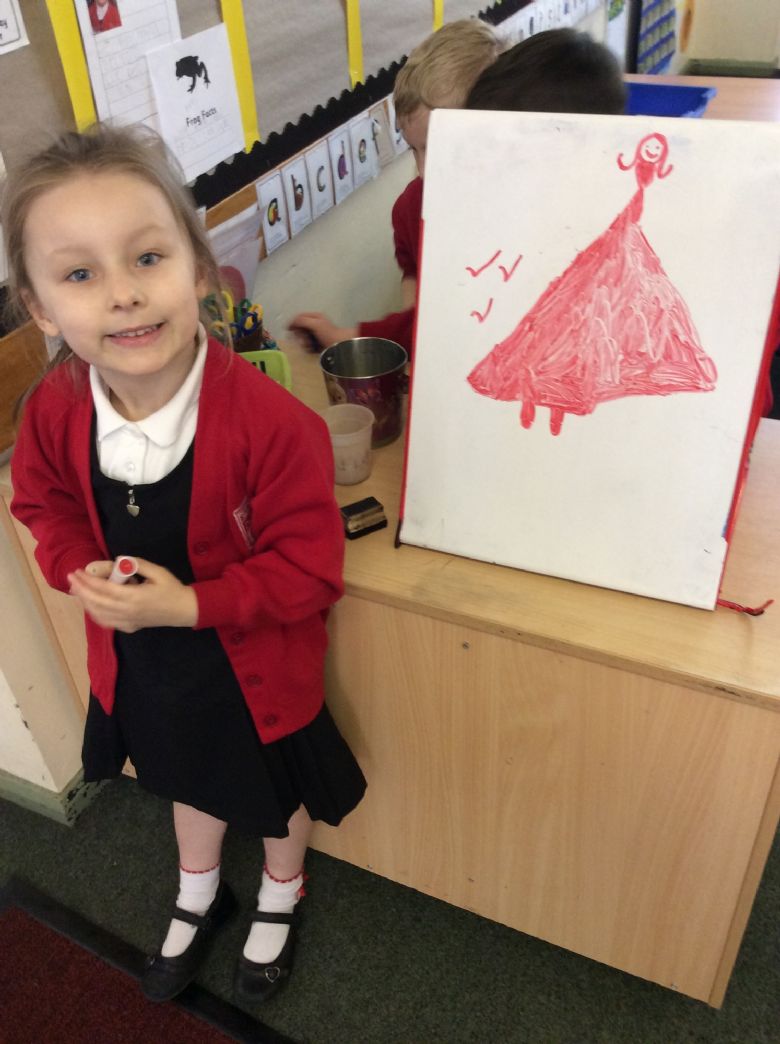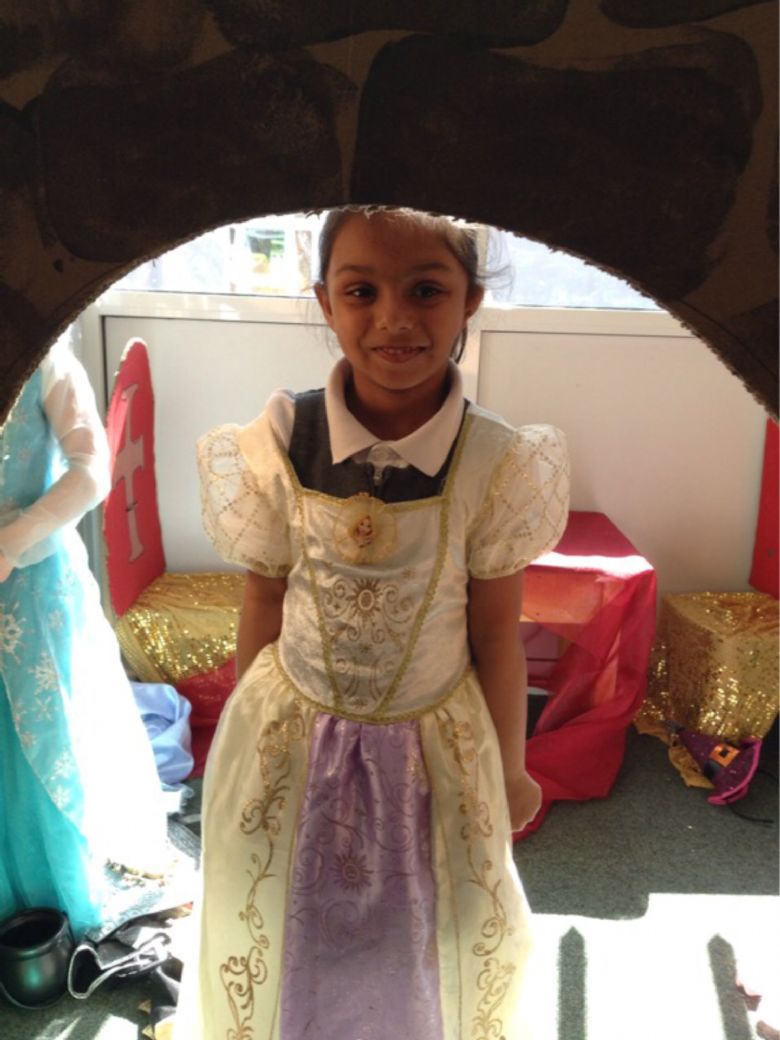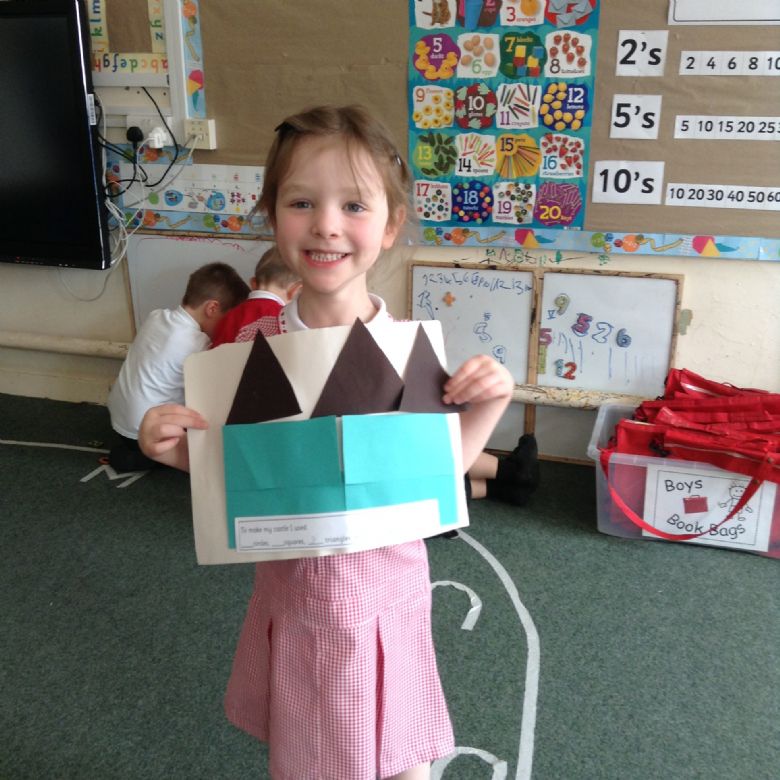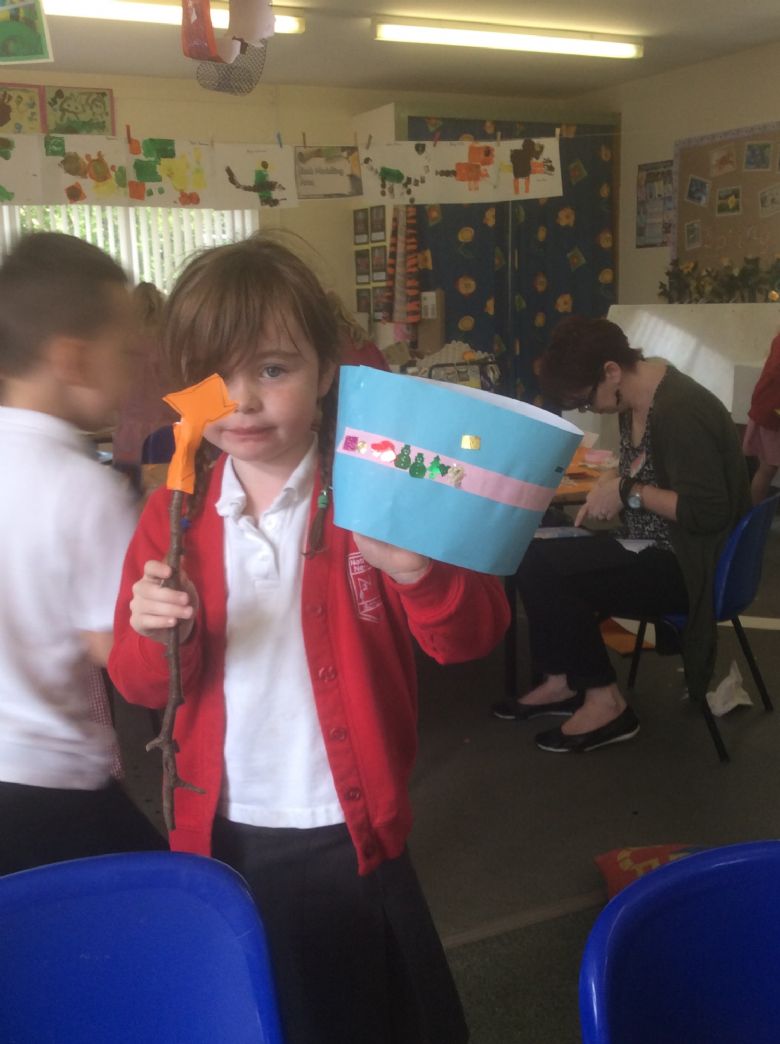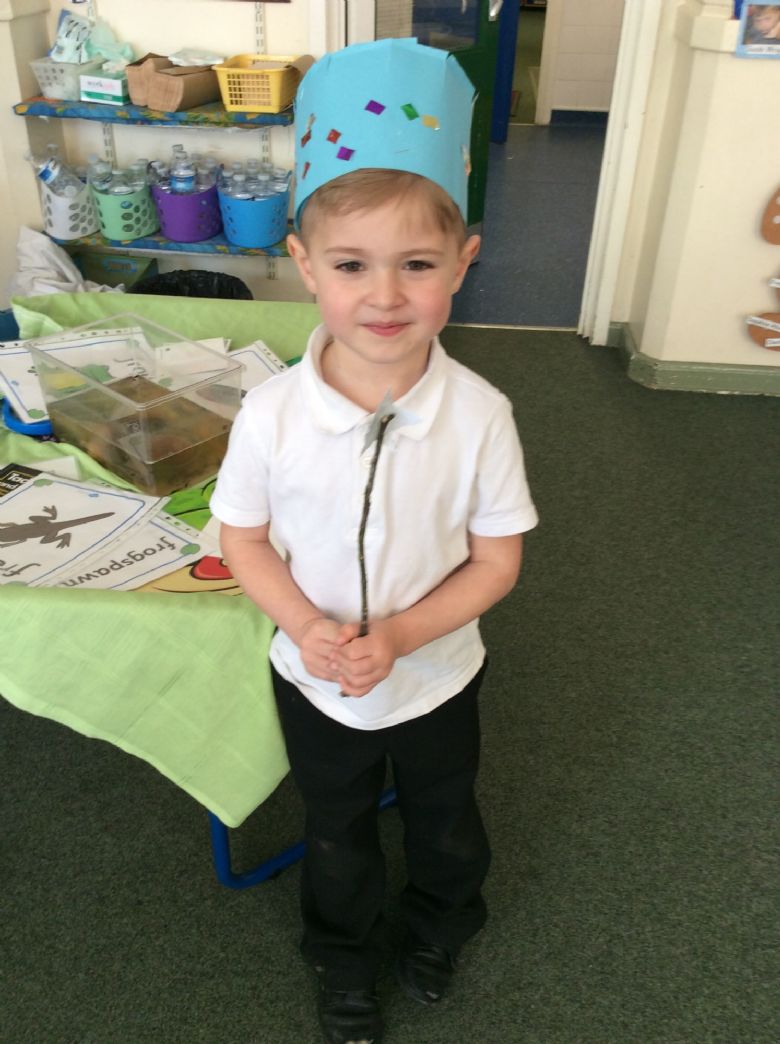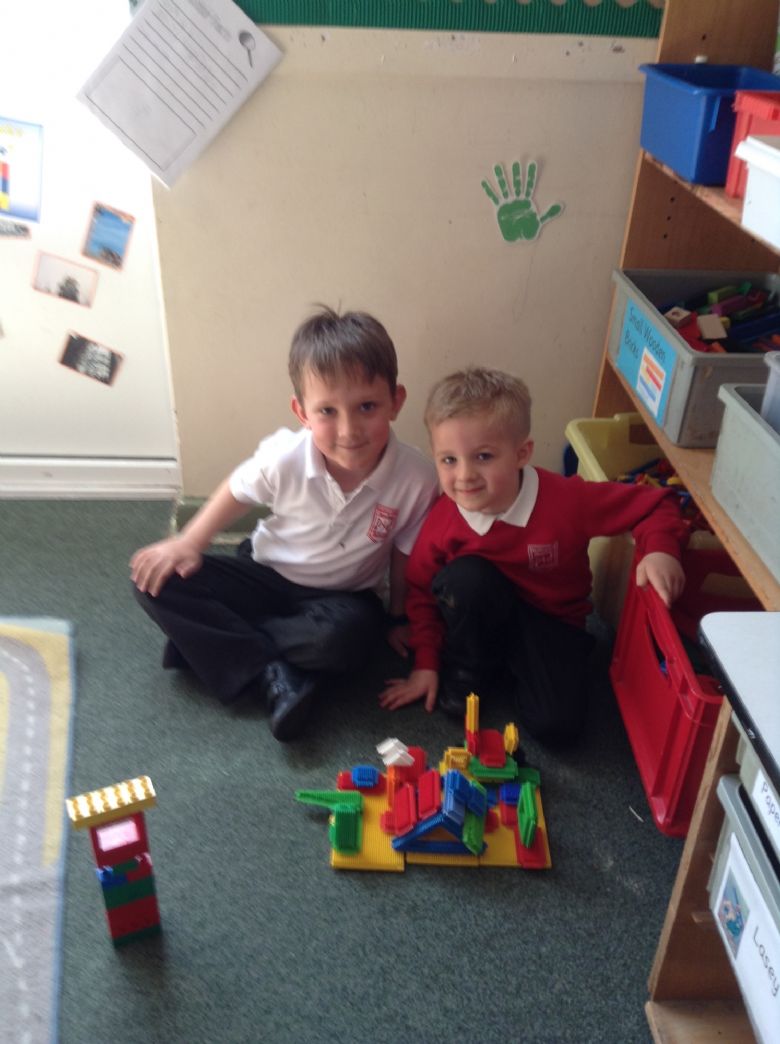 The Three Little Pigs
This week the children have been learning the story of 'The Three Little Pigs'. They have been retelling the story, describing the big bad wolf and buying materials from the outside 'Pig Store' to build their own houses.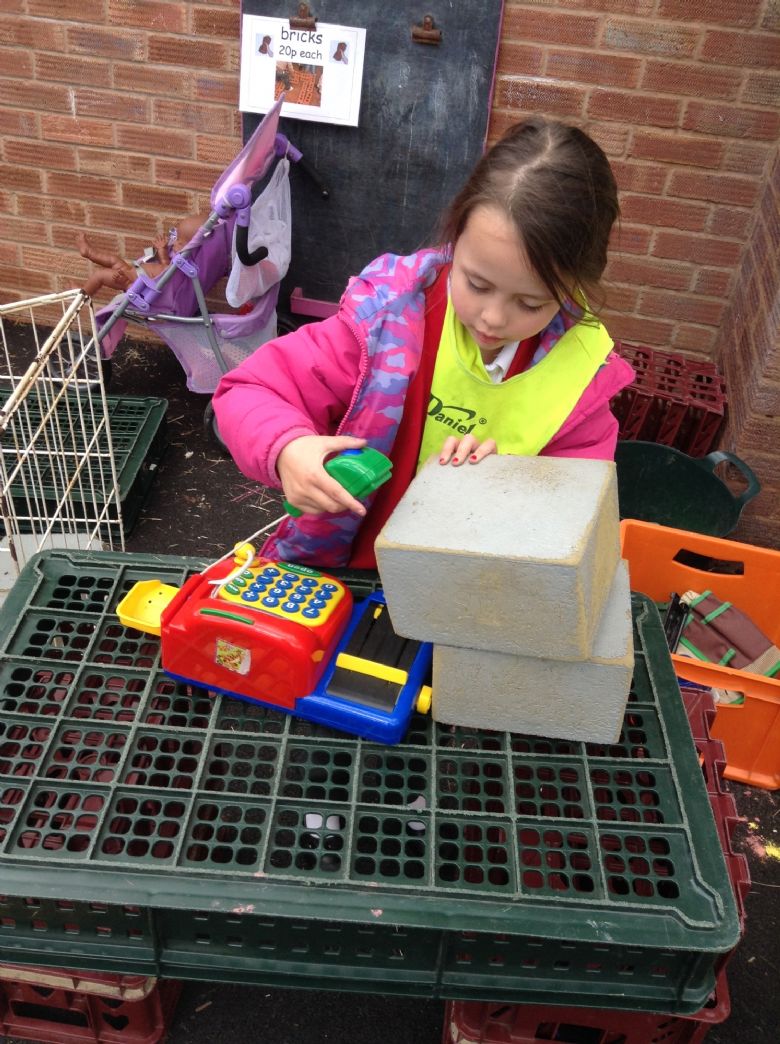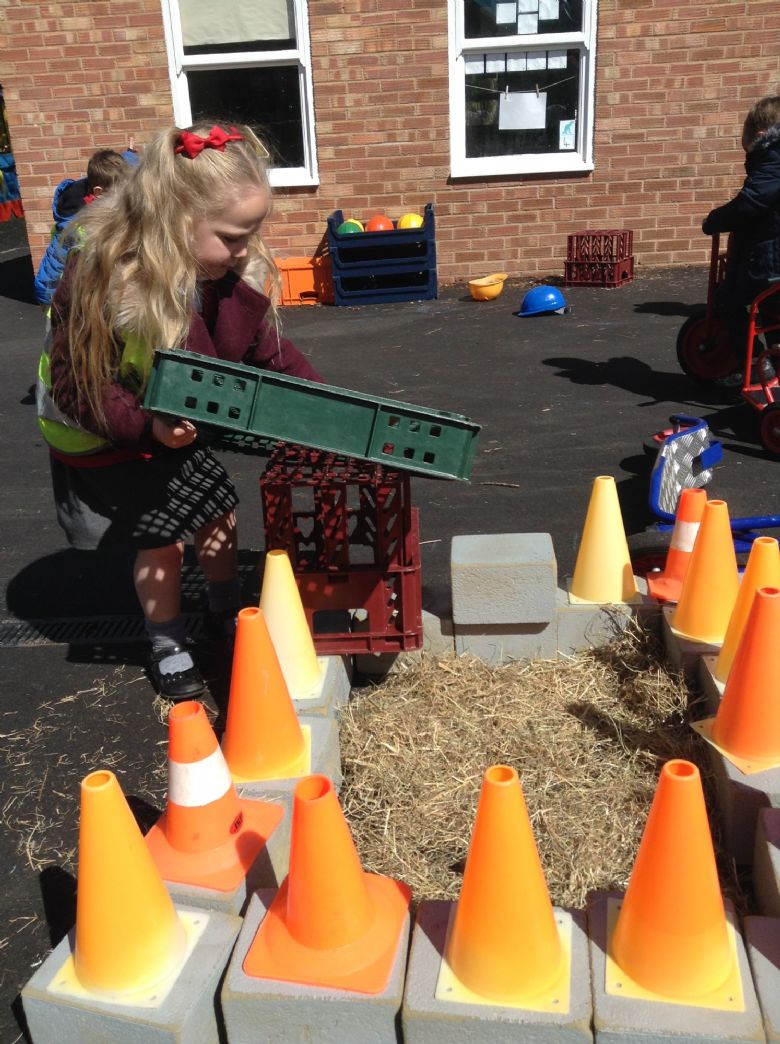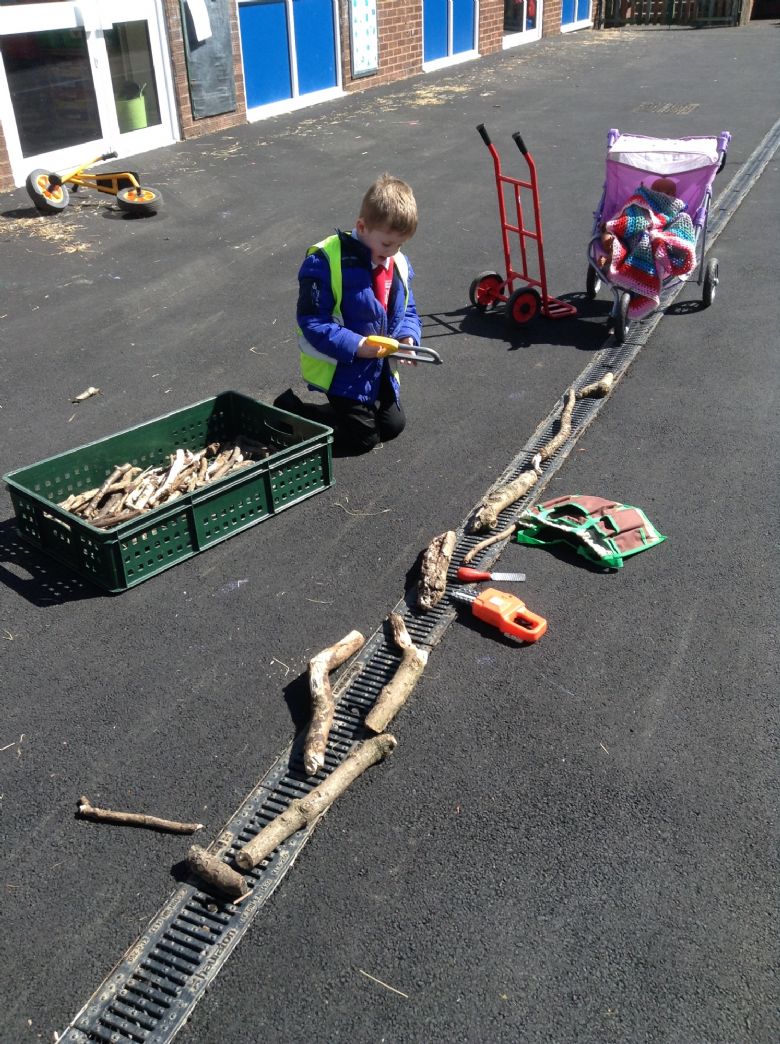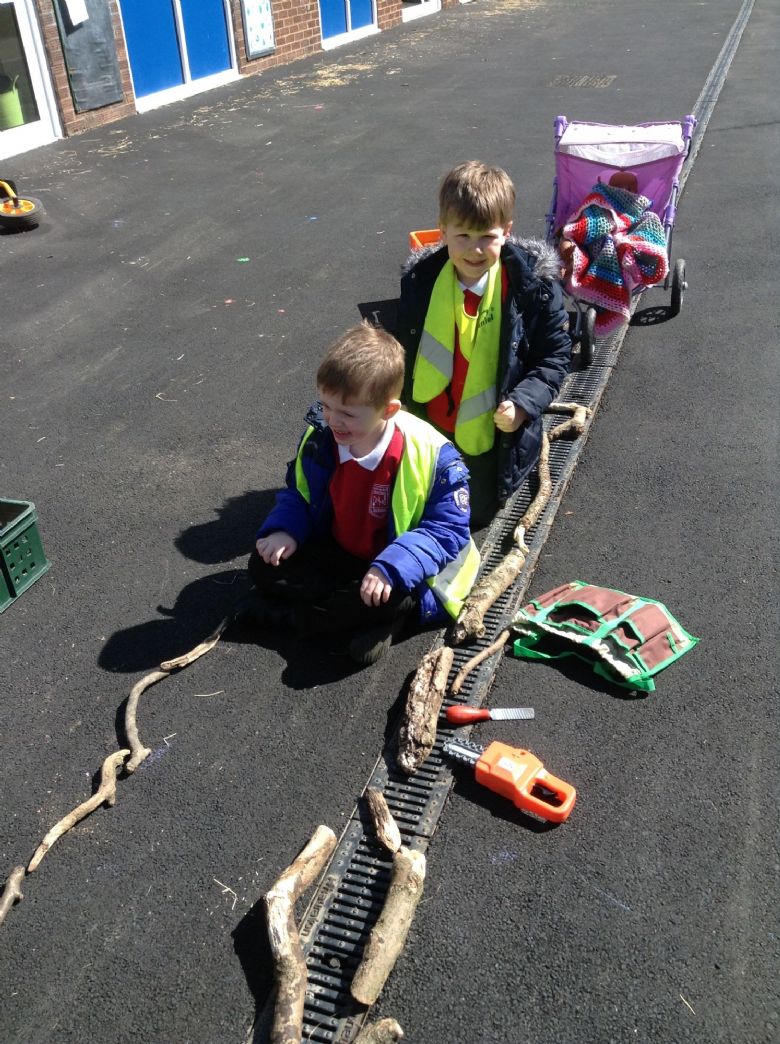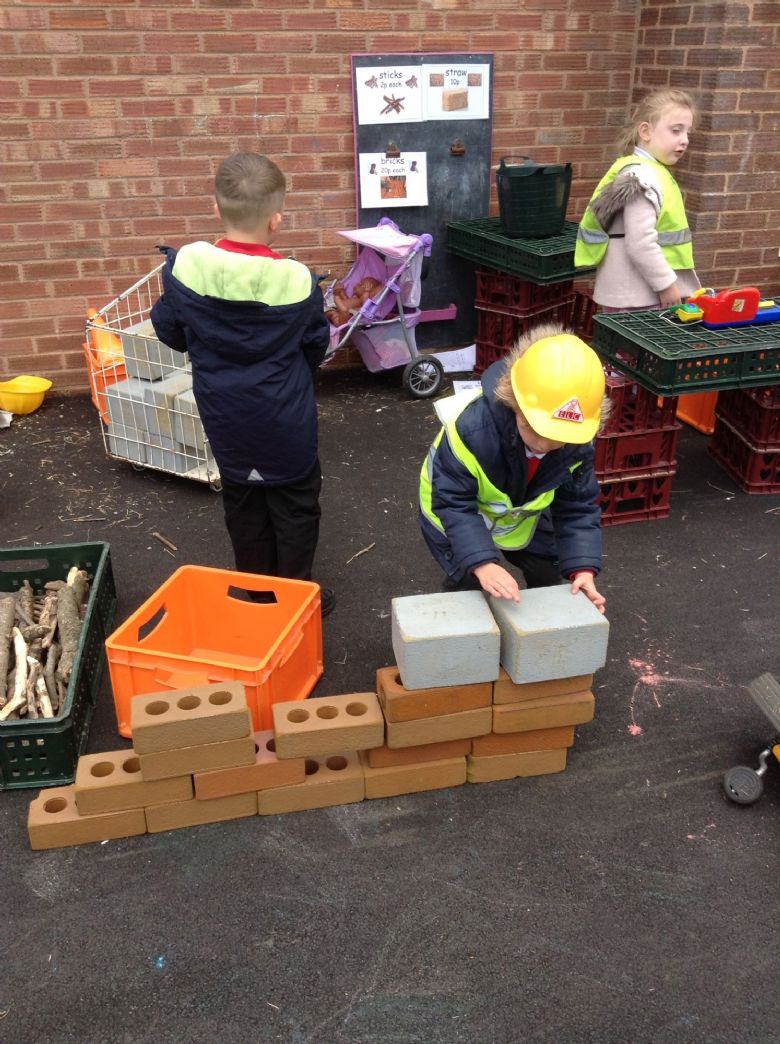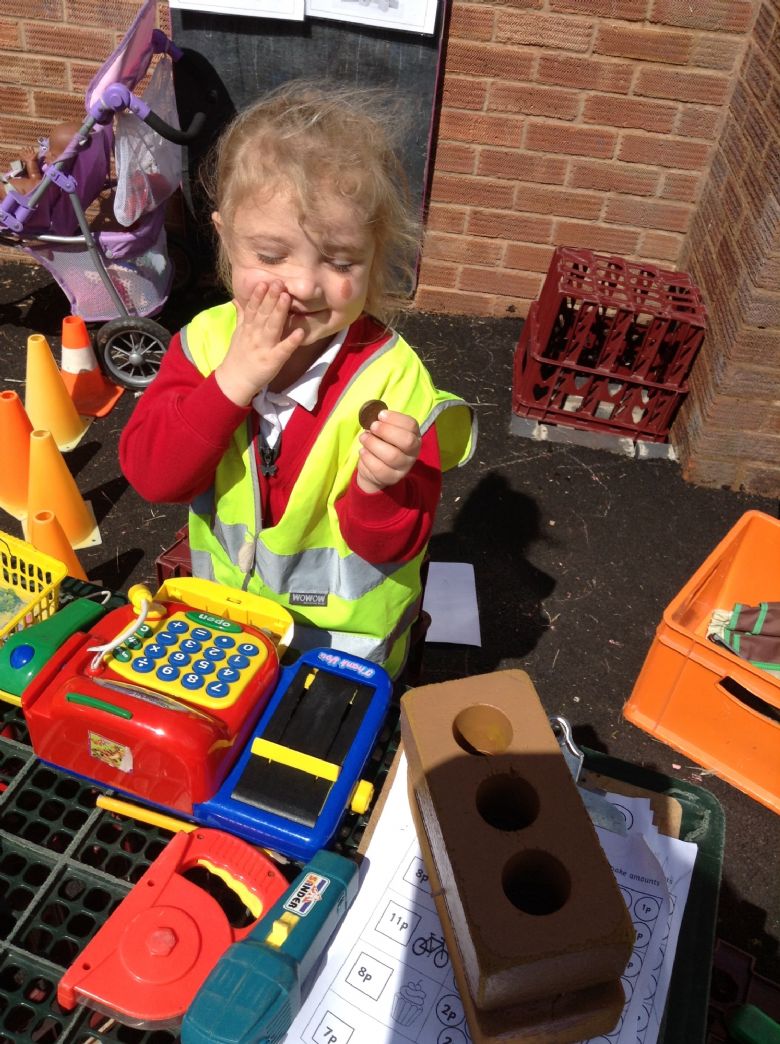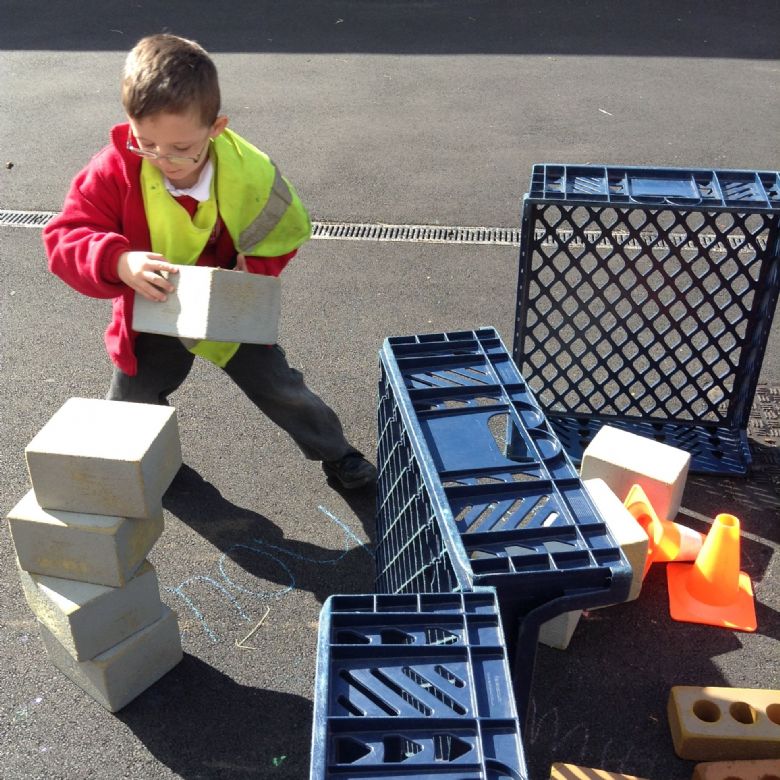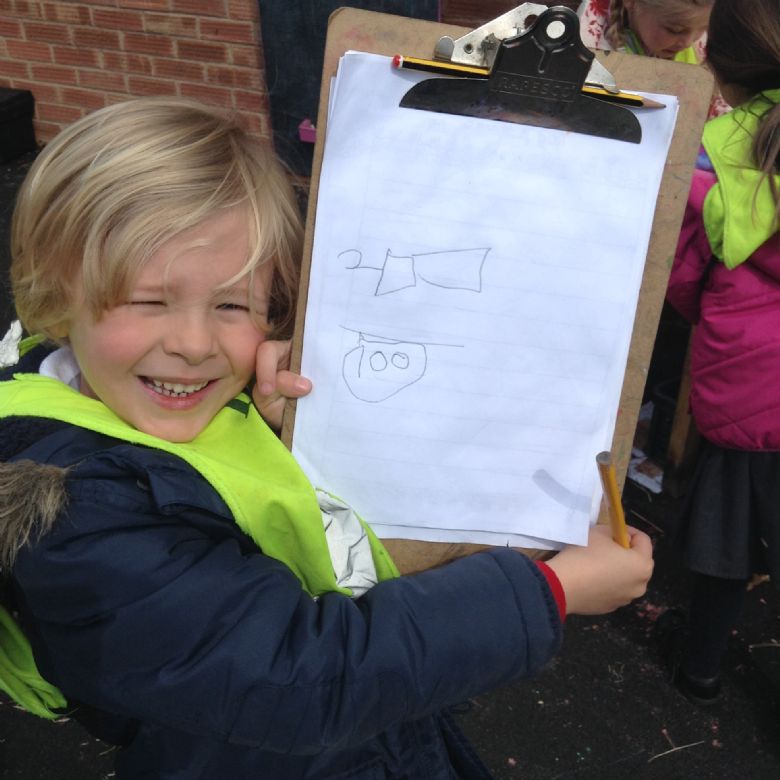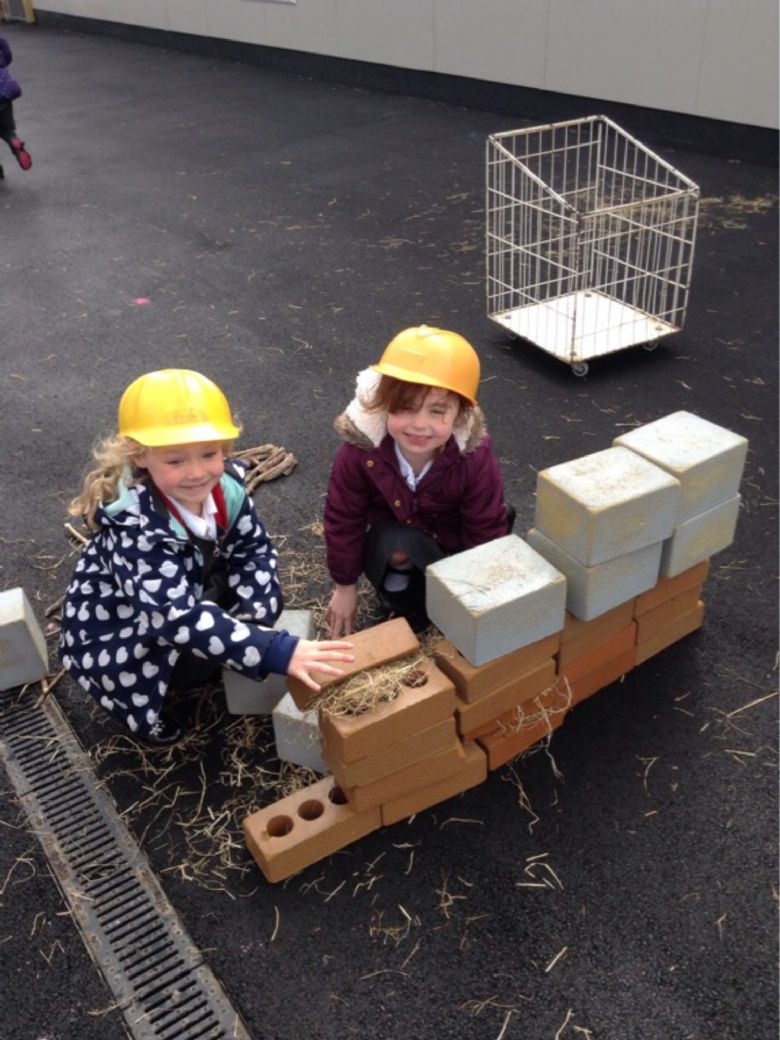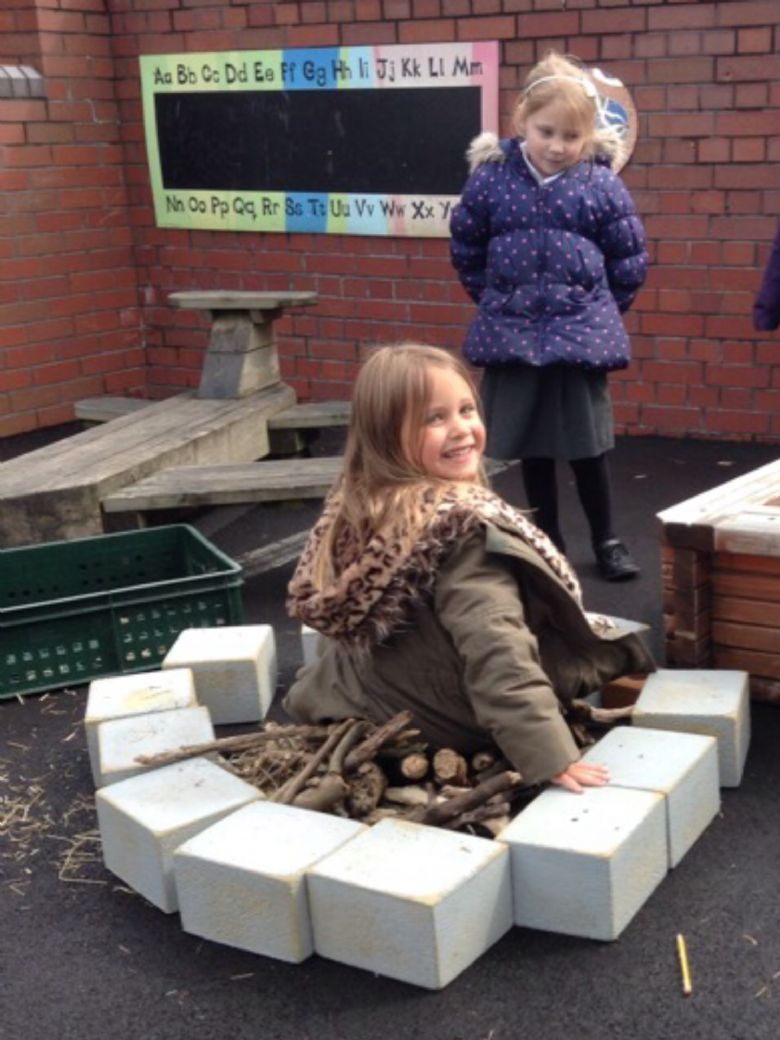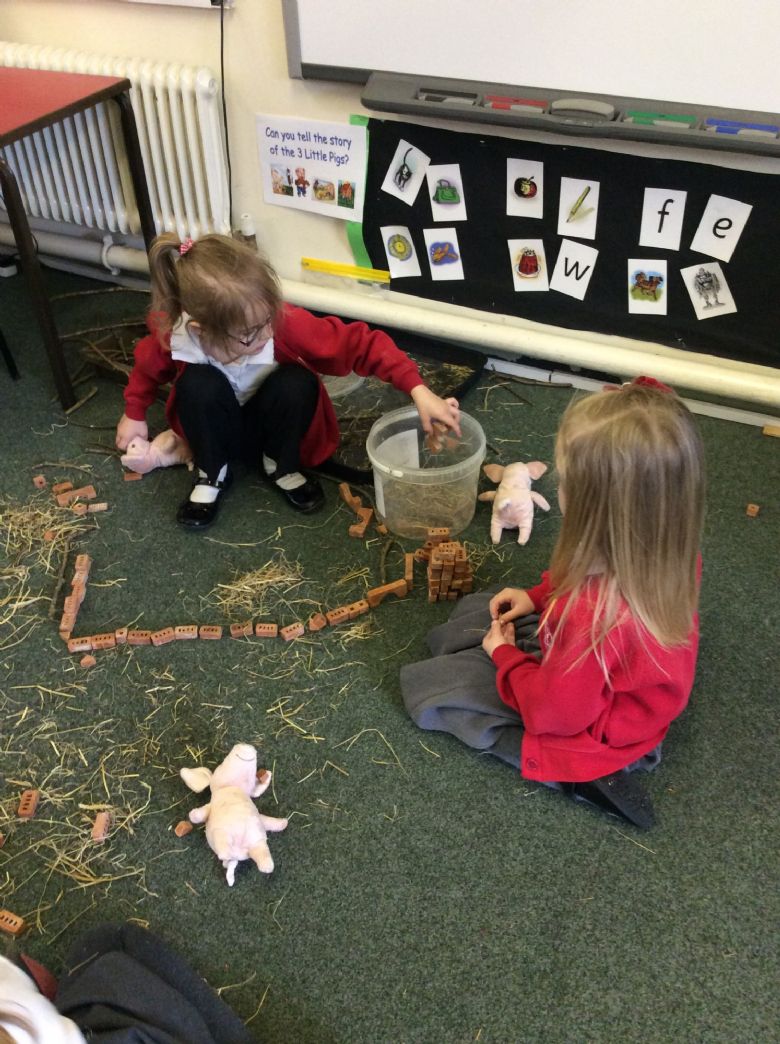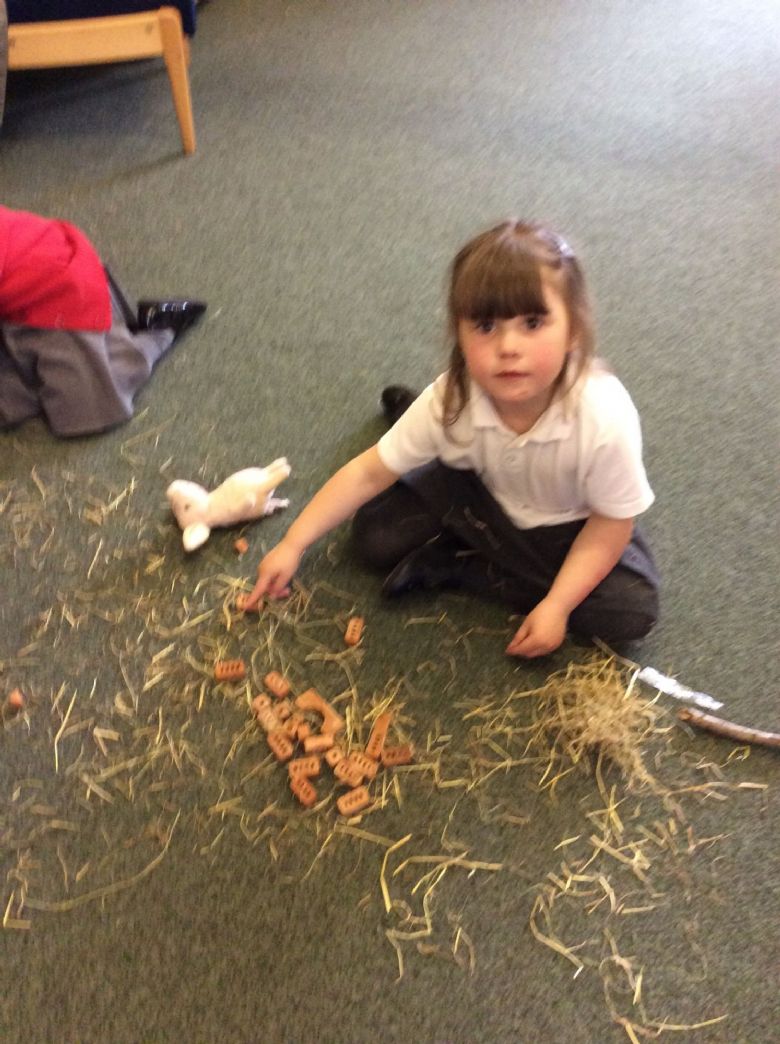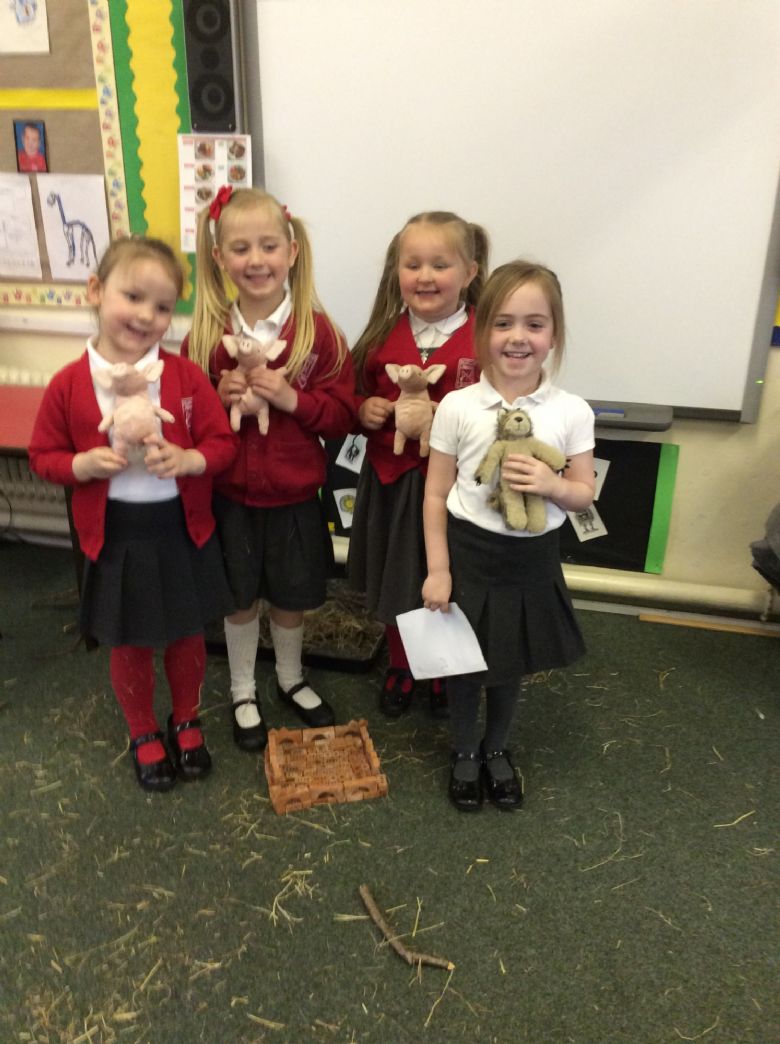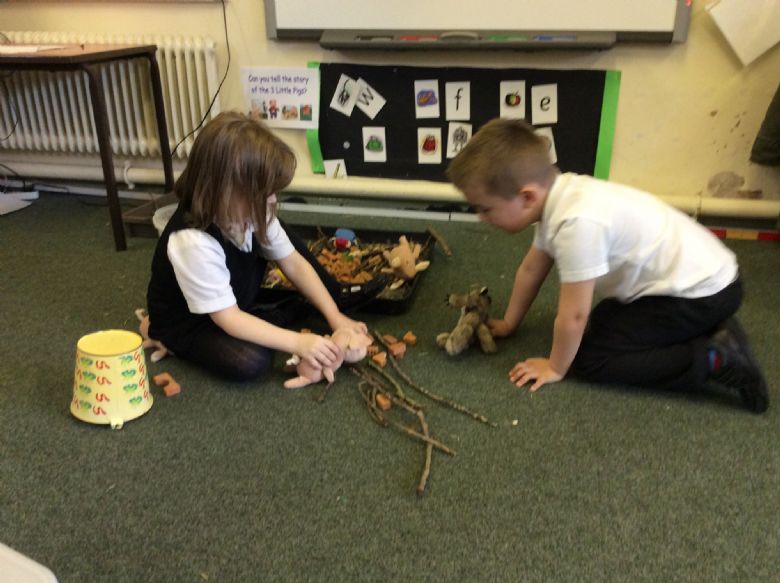 WANTED - MR WOLF!!!
The children have got their eyes peeled for naughty Mr Wolf. Have you seen him?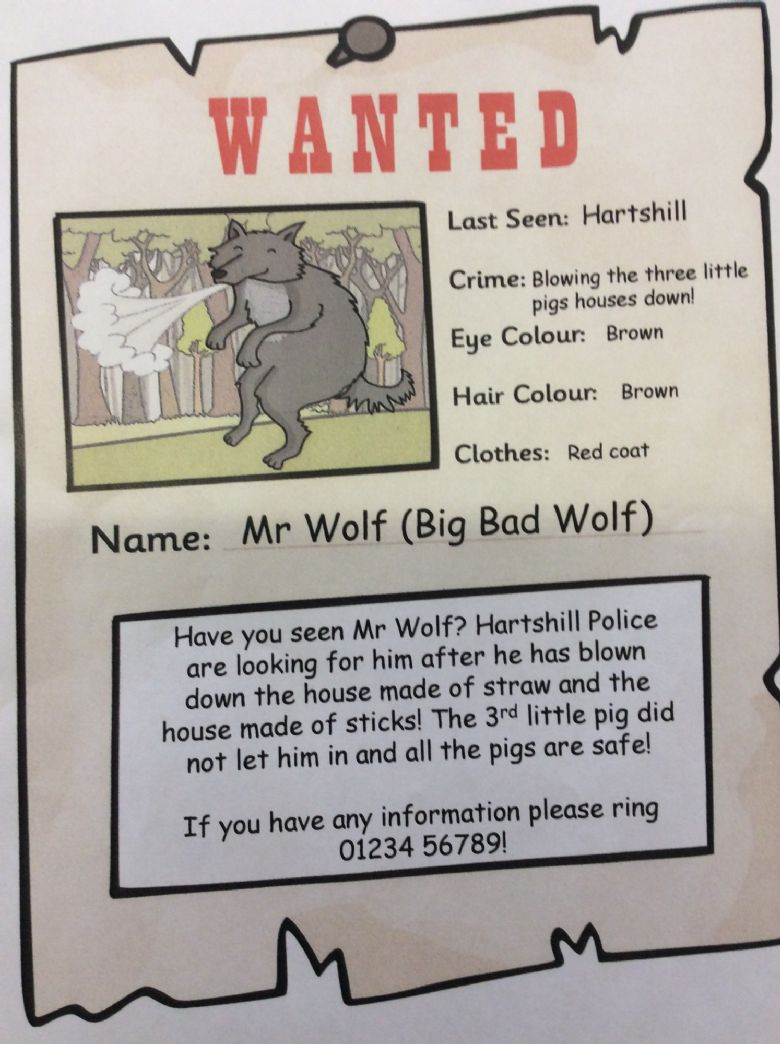 Traditional Tales
This term we are learning all about Nursery Rhymes and Traditional Tales. We have been singing lots of nursery rhymes and over the next few weeks we will be visits classic stories such as 'The Three Little Pigs', 'The Enormous Turnip', 'Cinderella', 'The Three Billy Goats Gruff' and 'The Gingerbread Man'. We will be participating in different activities to explore and celebrate these stories.
Sports Relief
Today the whole school celebrated Sport's Relief. In reception with did a range of sporting activities and we learnt about having a balanced diet. We started the day with a whole school assembly where Mrs Peake told us all about how Sports Relief helps children less fortunate than us. We also took part in a '5 a day' session to get us warmed up for a day of sports activities.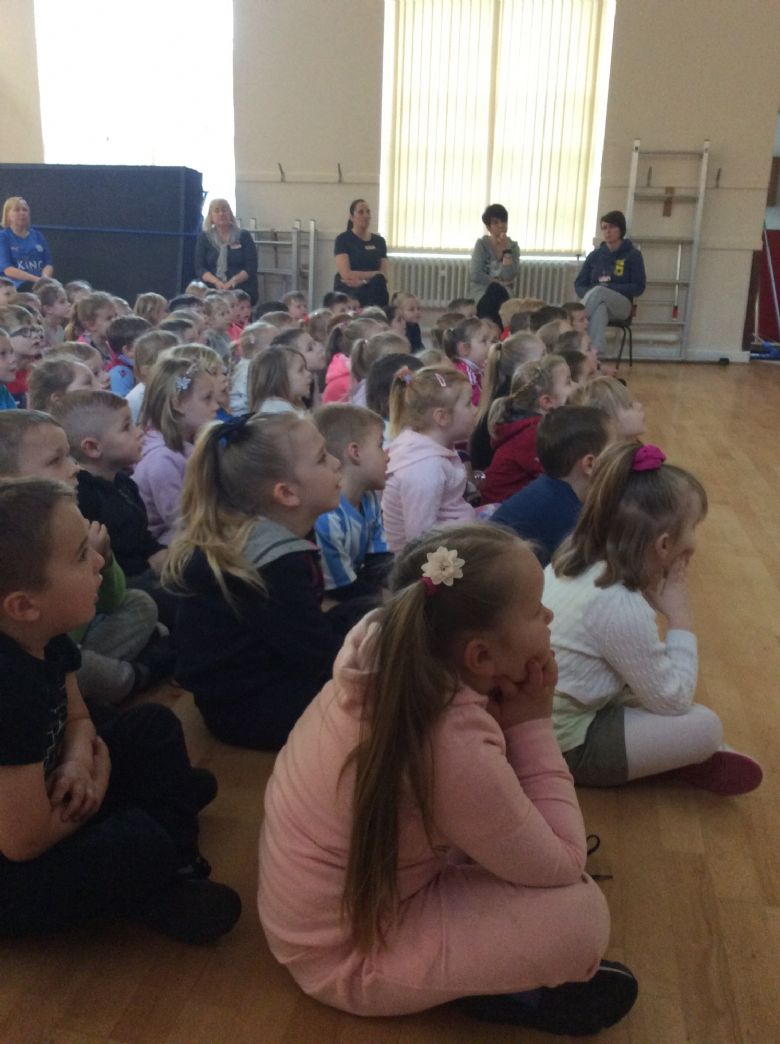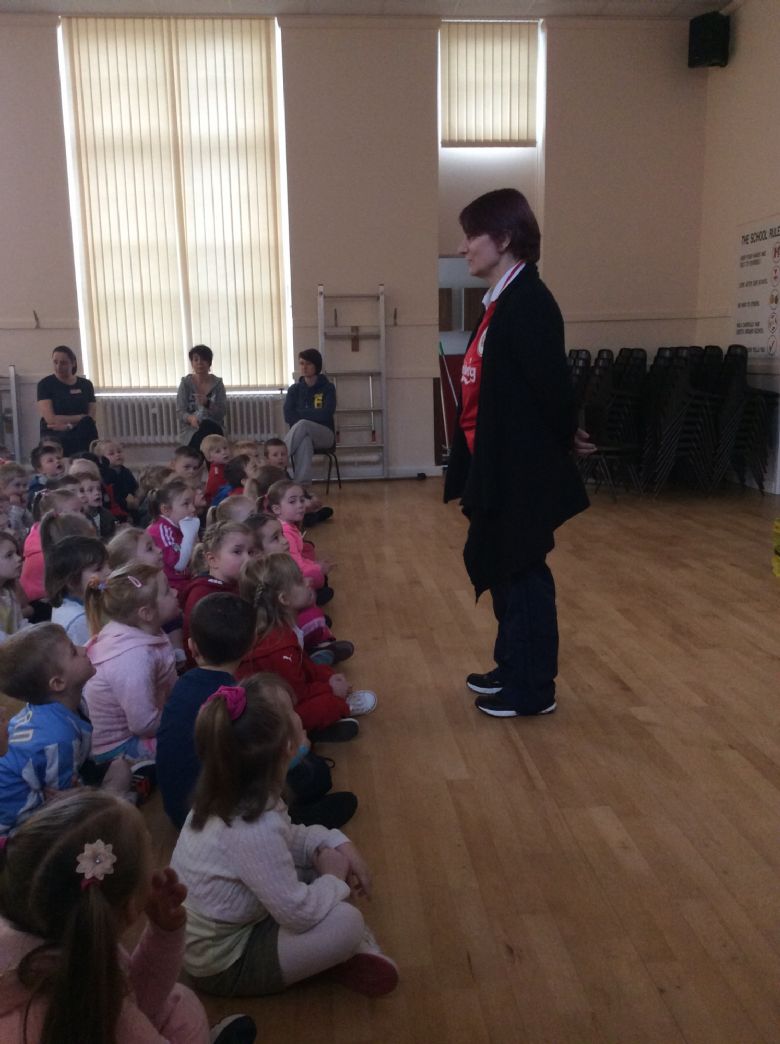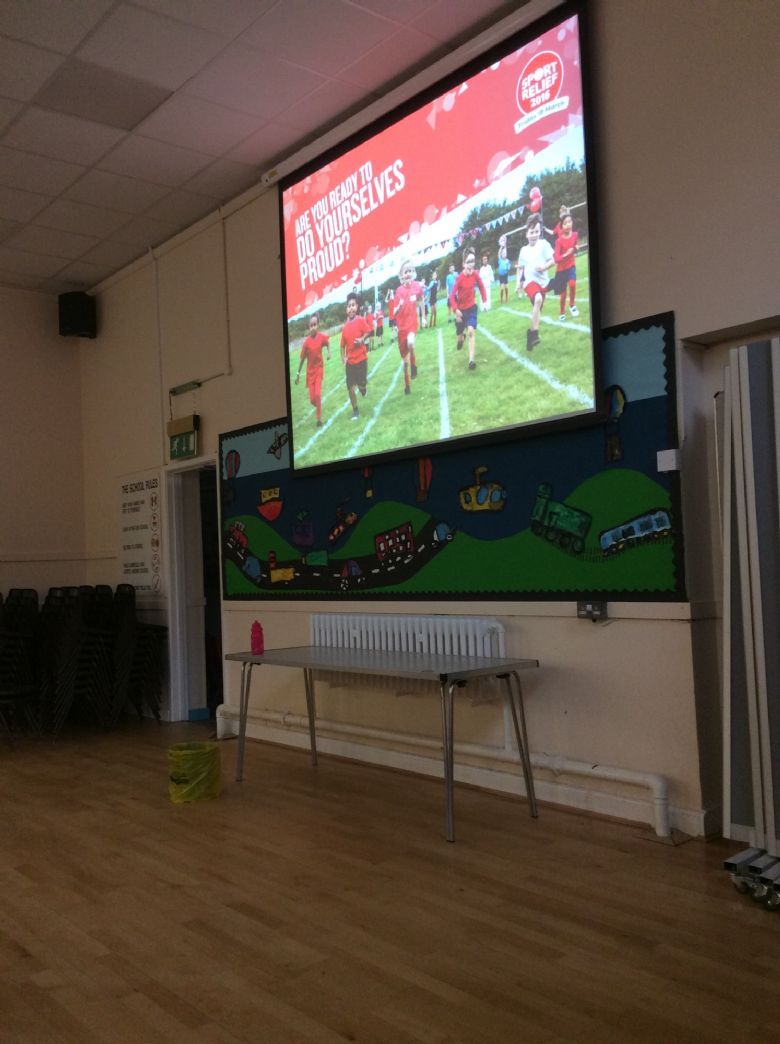 We also took part in a '5 a day' session to get us warmed up for a day of sports activities.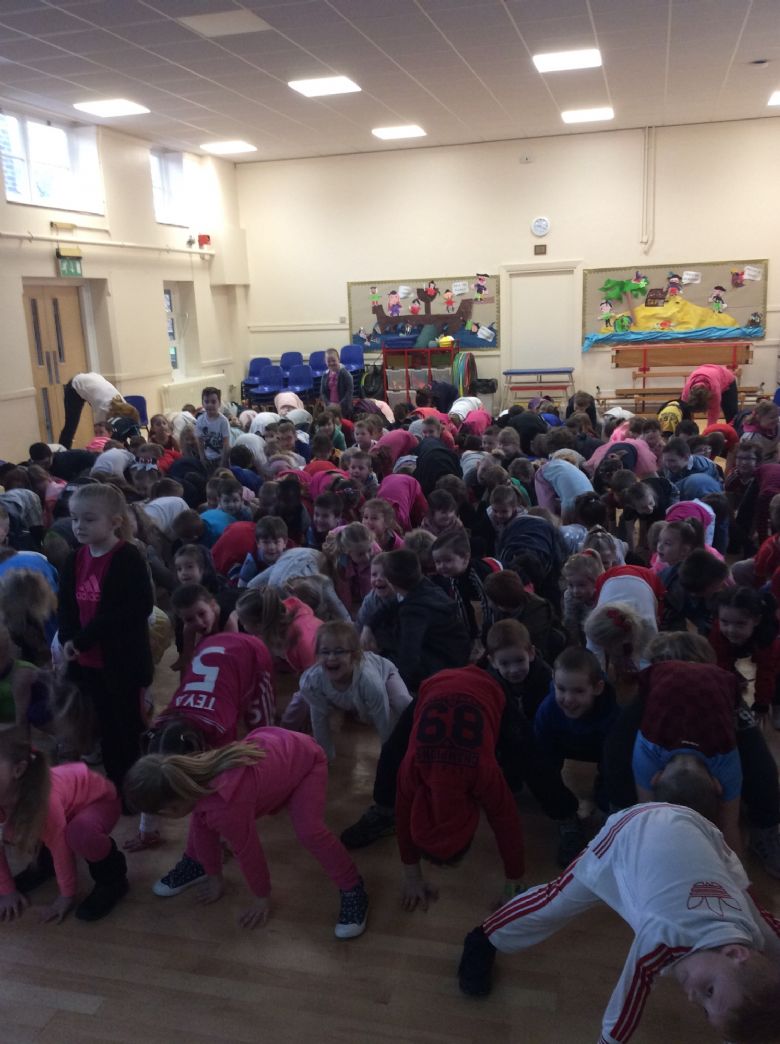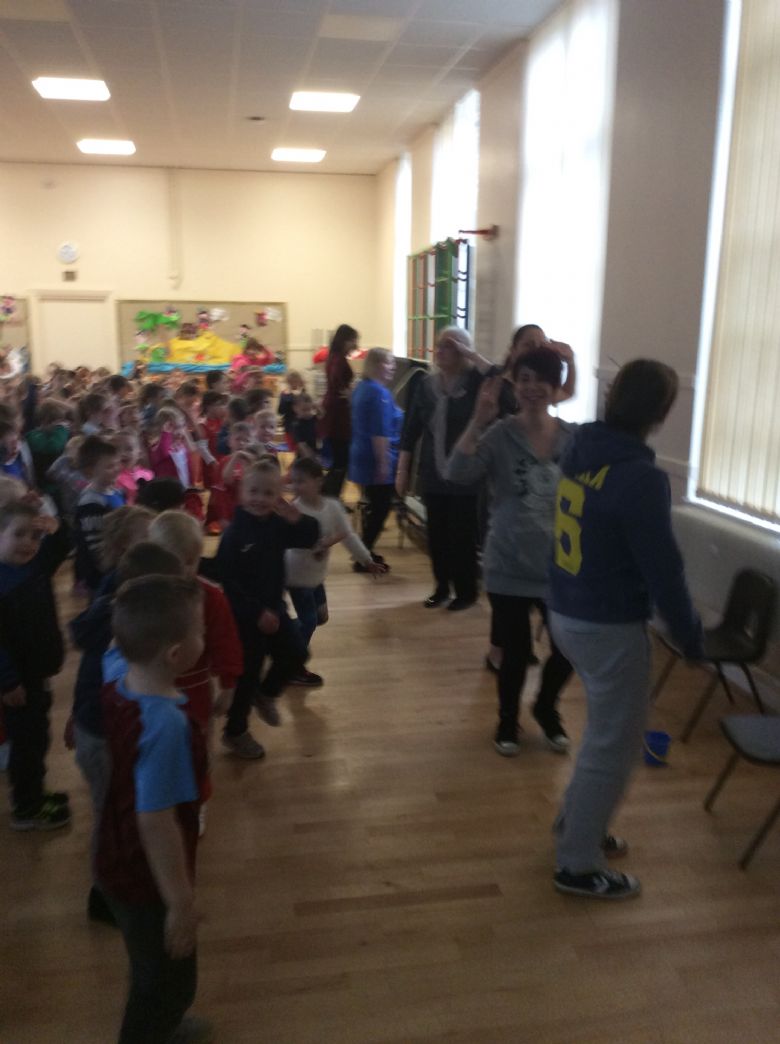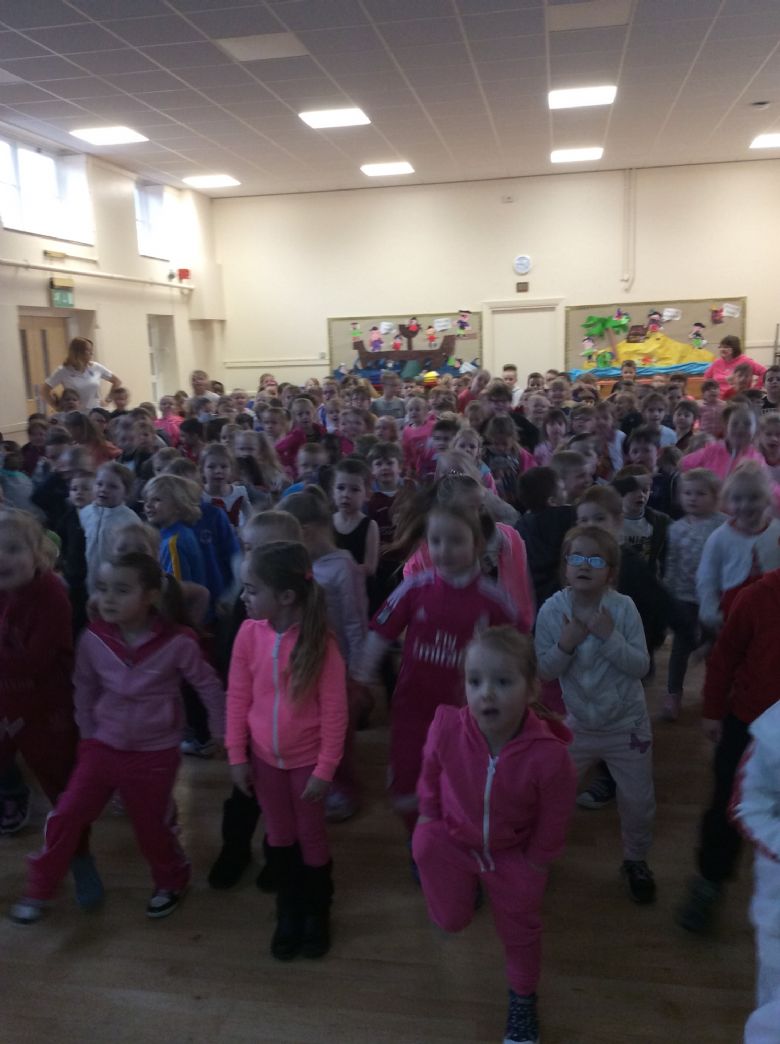 Throughout the day we learn't about the different types of food groups and eating a balanced diet.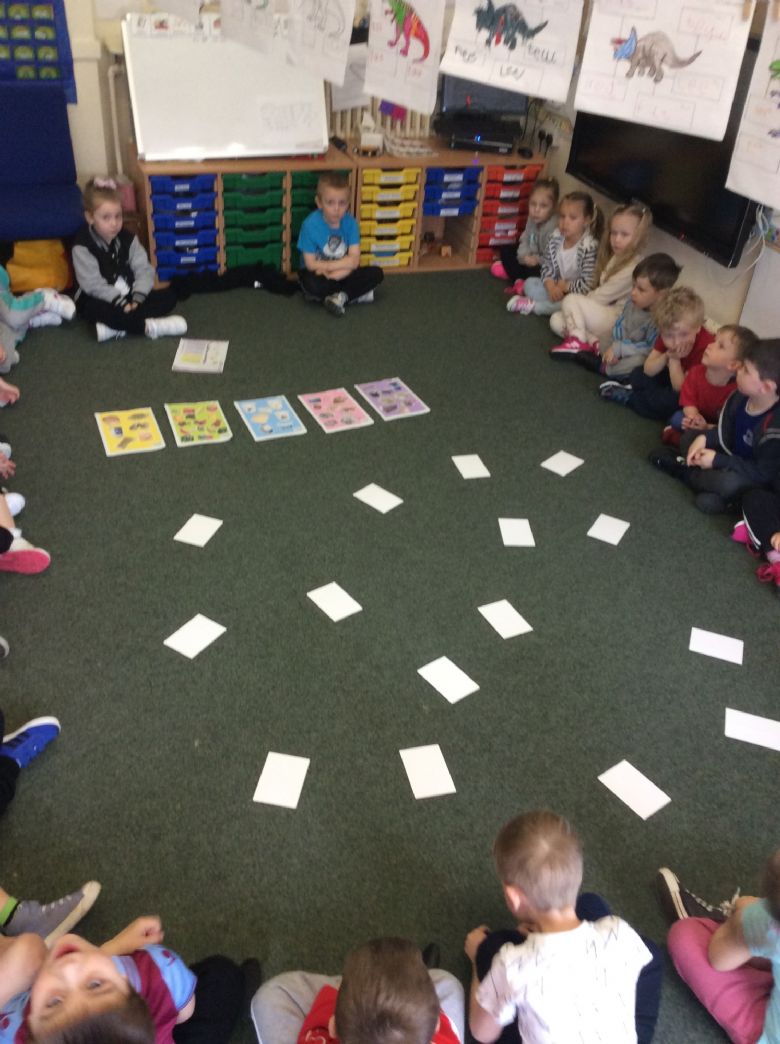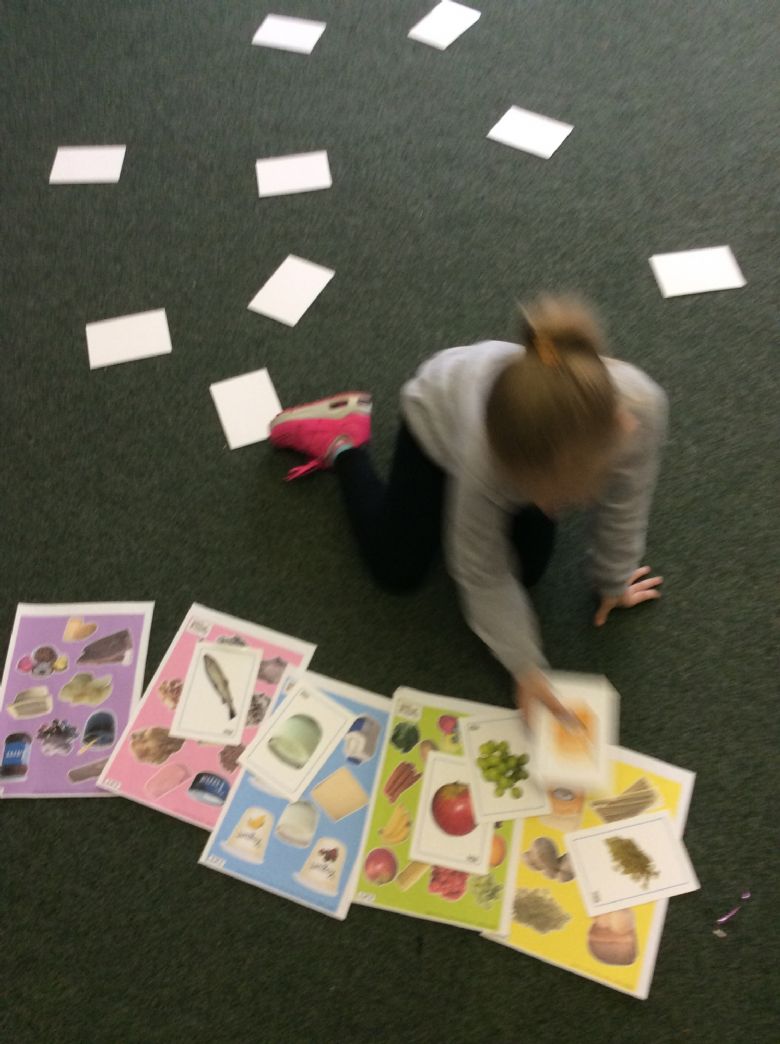 In the afternoon it was our Good to be Green party, to celebrate the behaviour of all the children that have stayed on green this half-term. Well done everyone, we had a great time!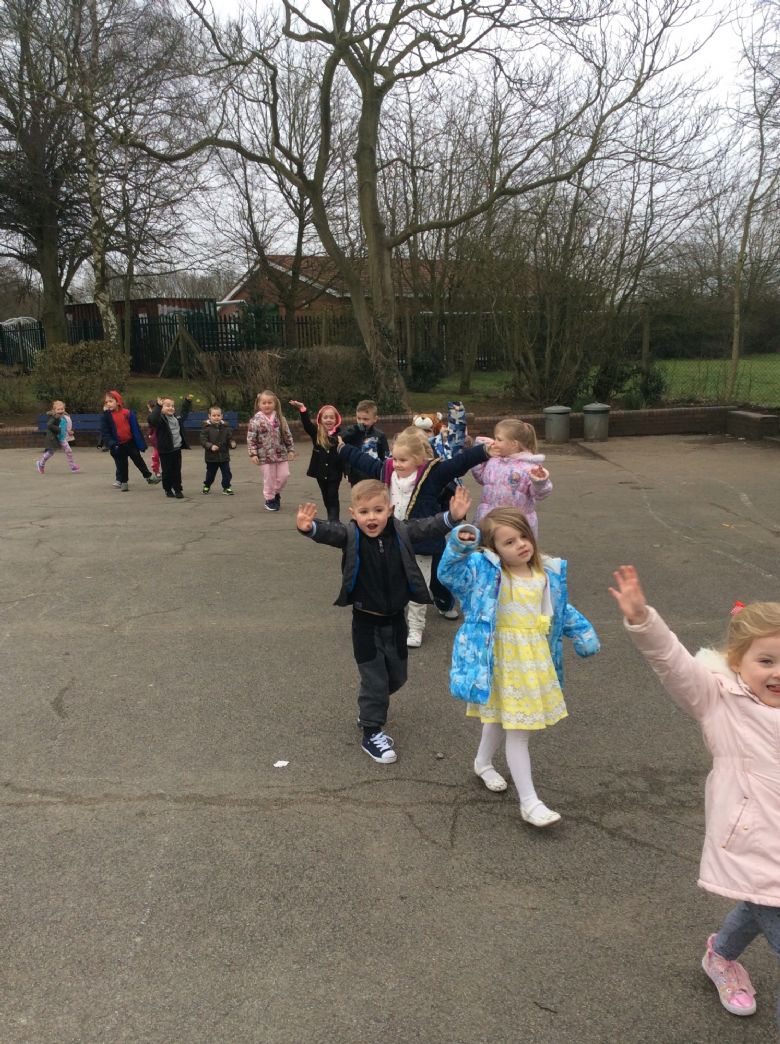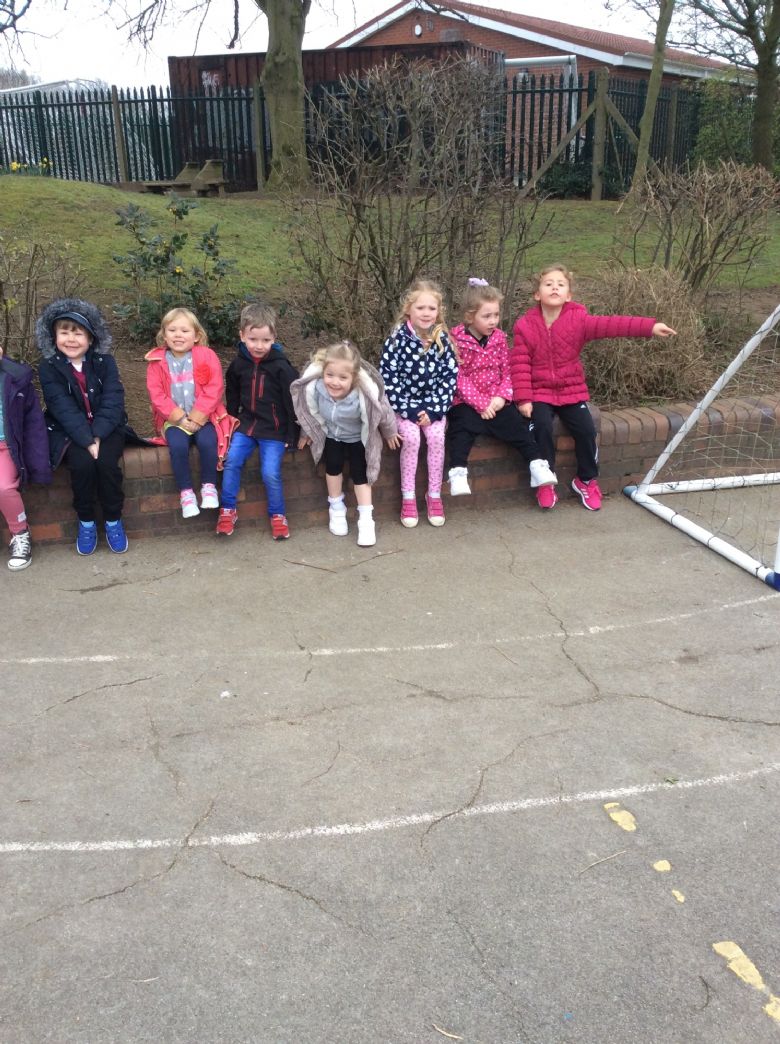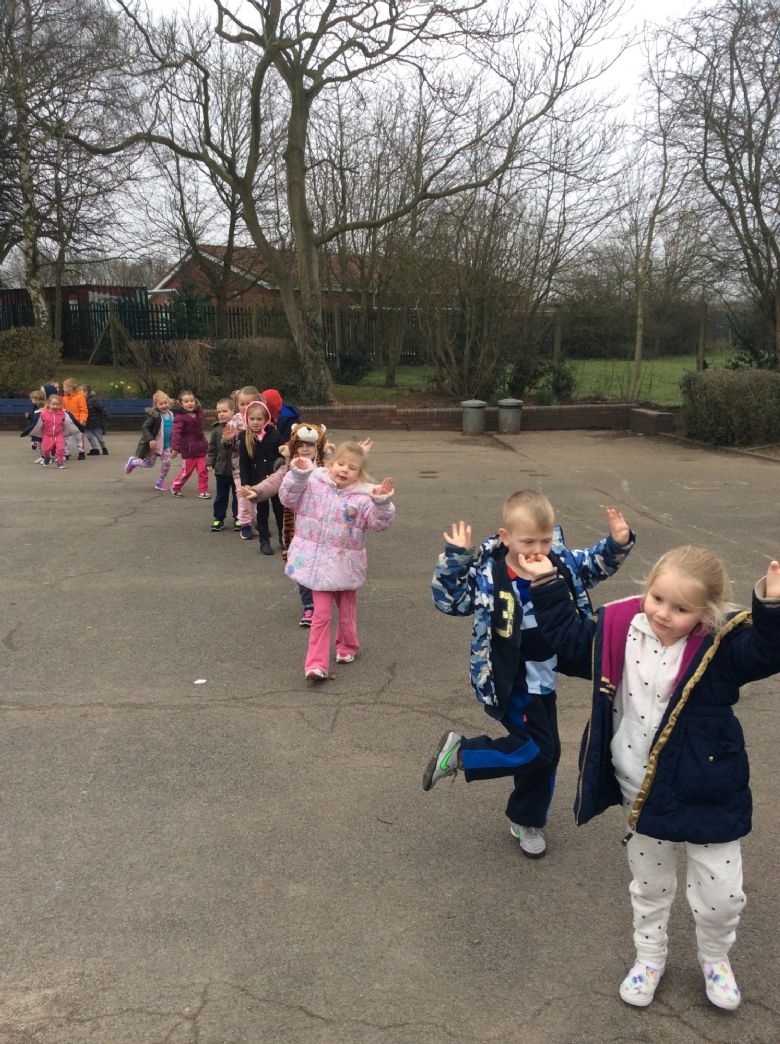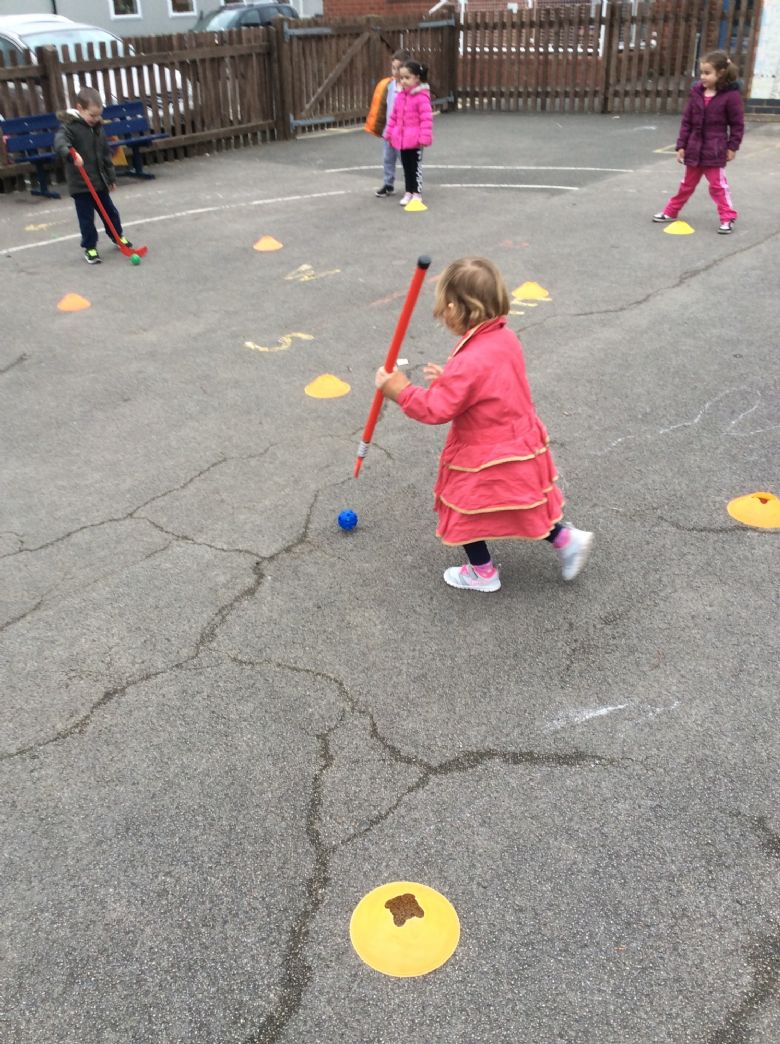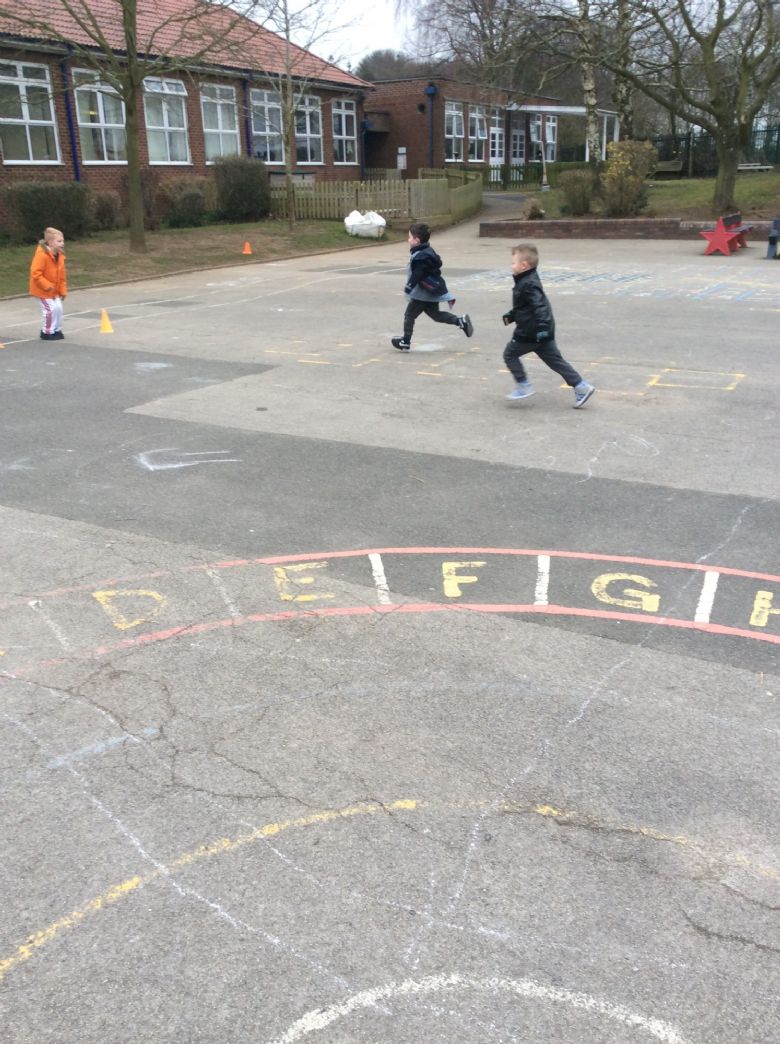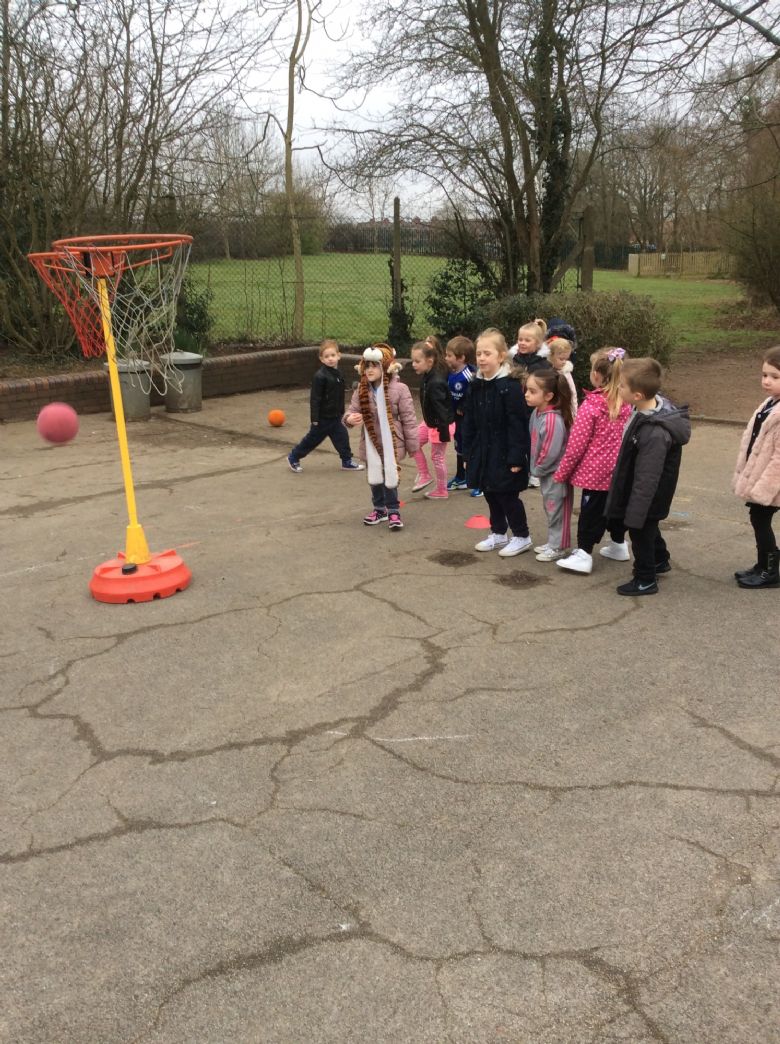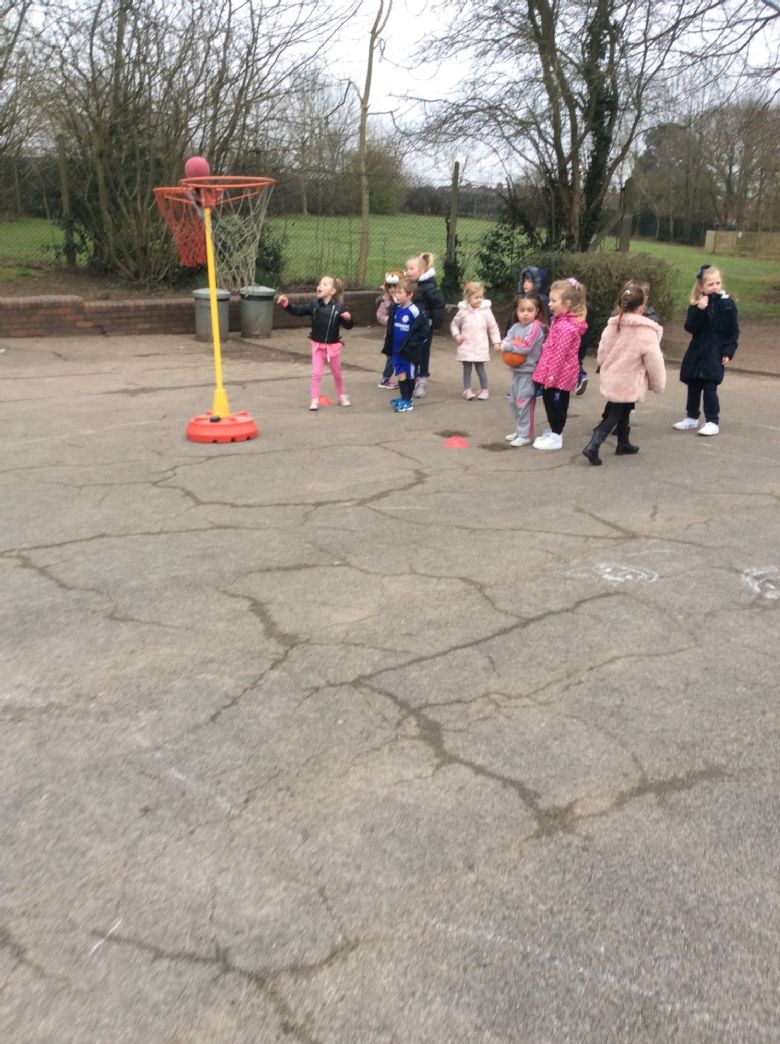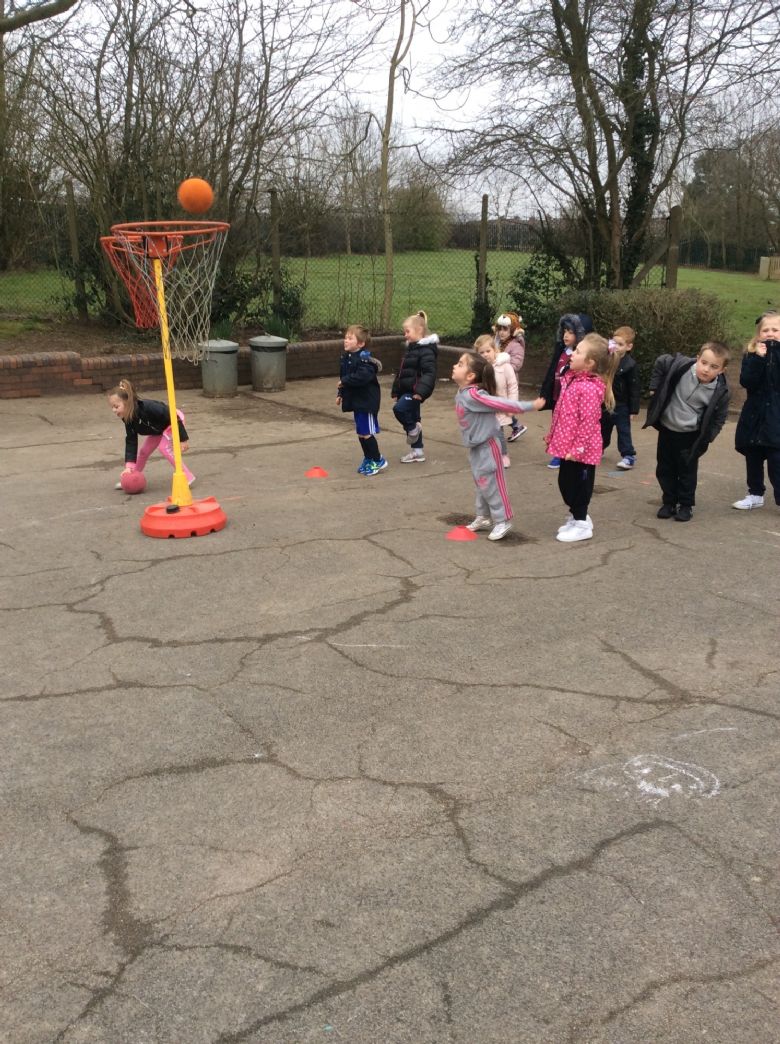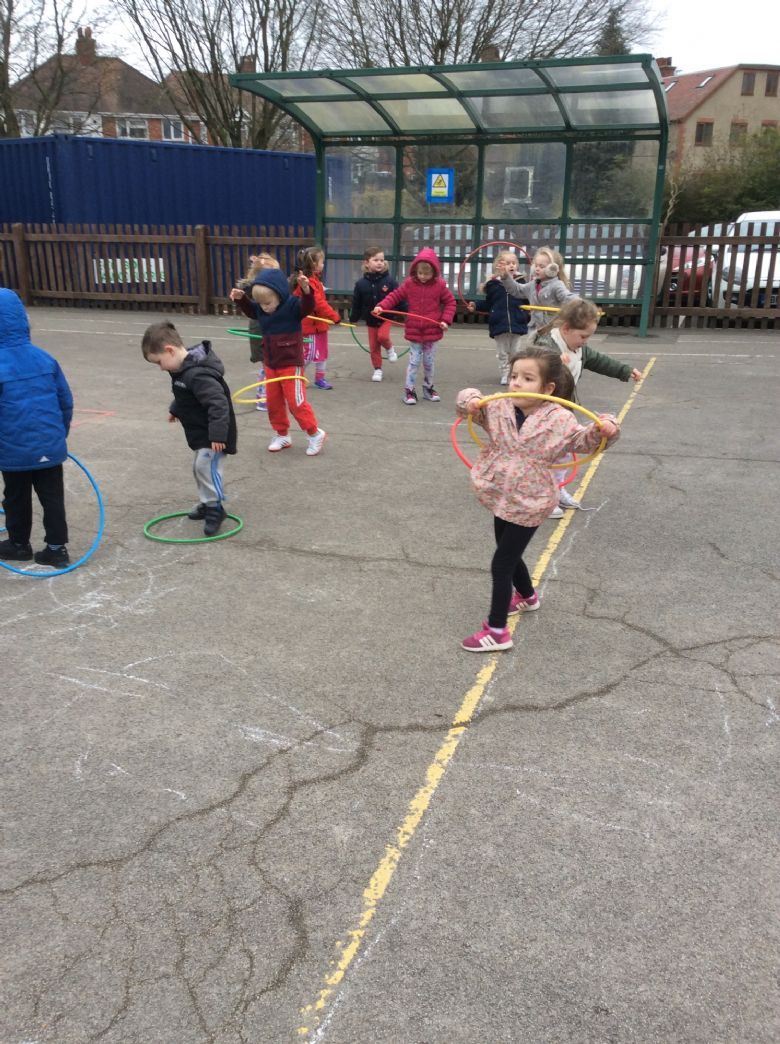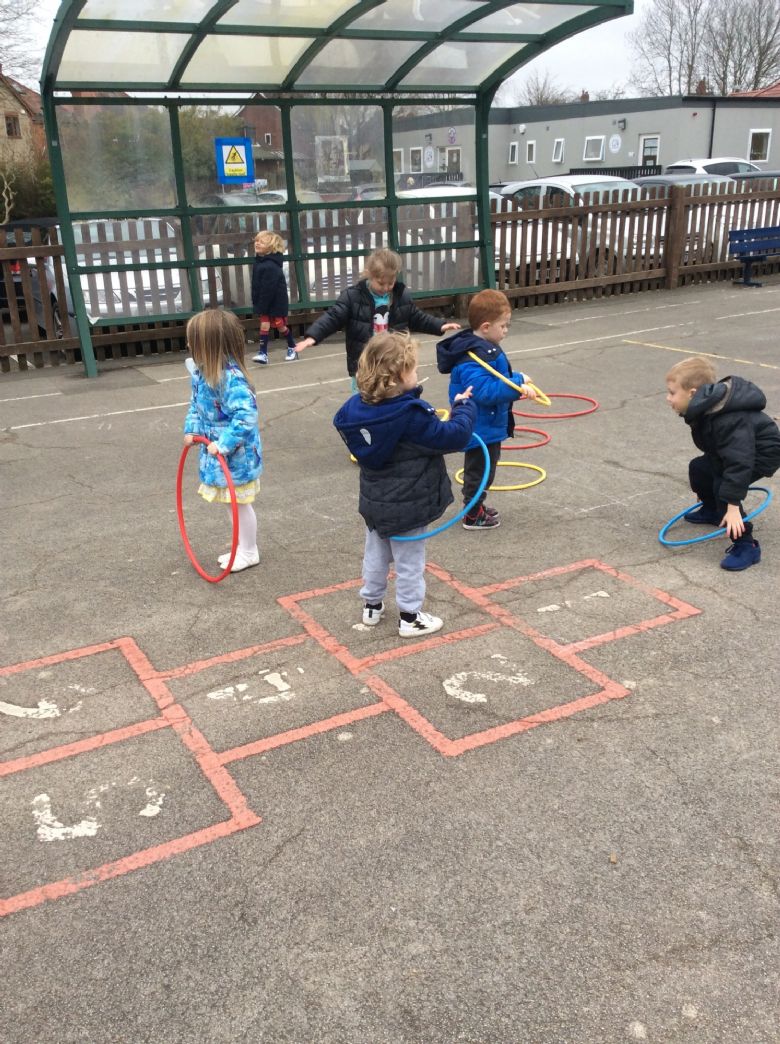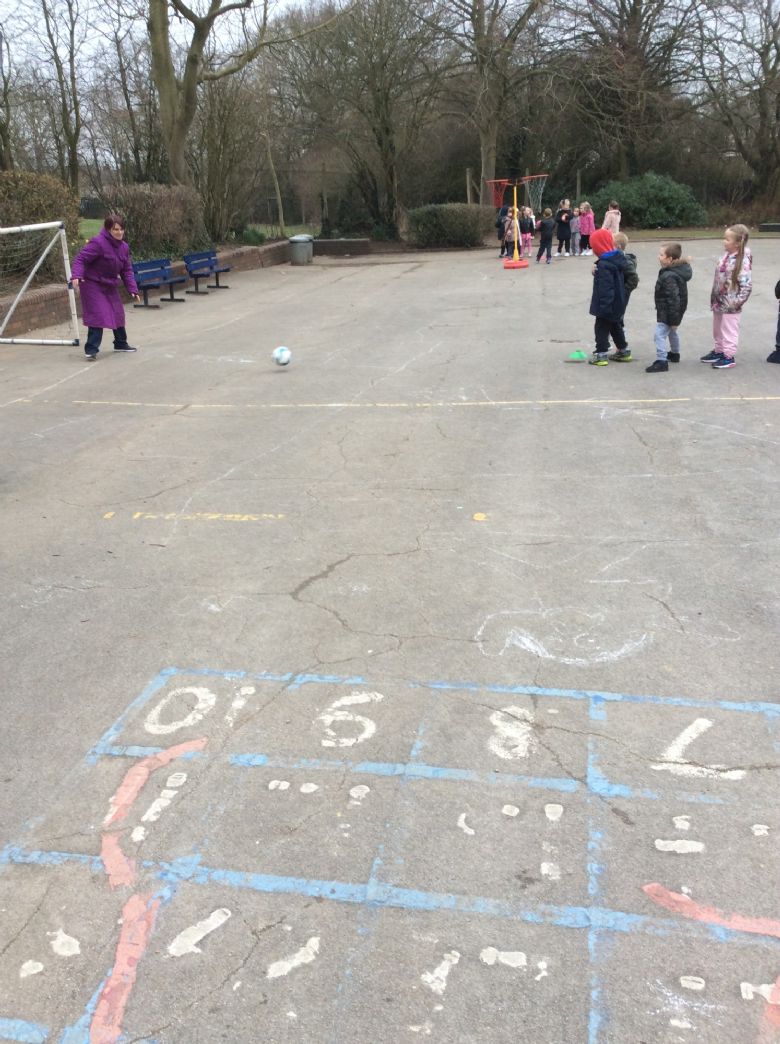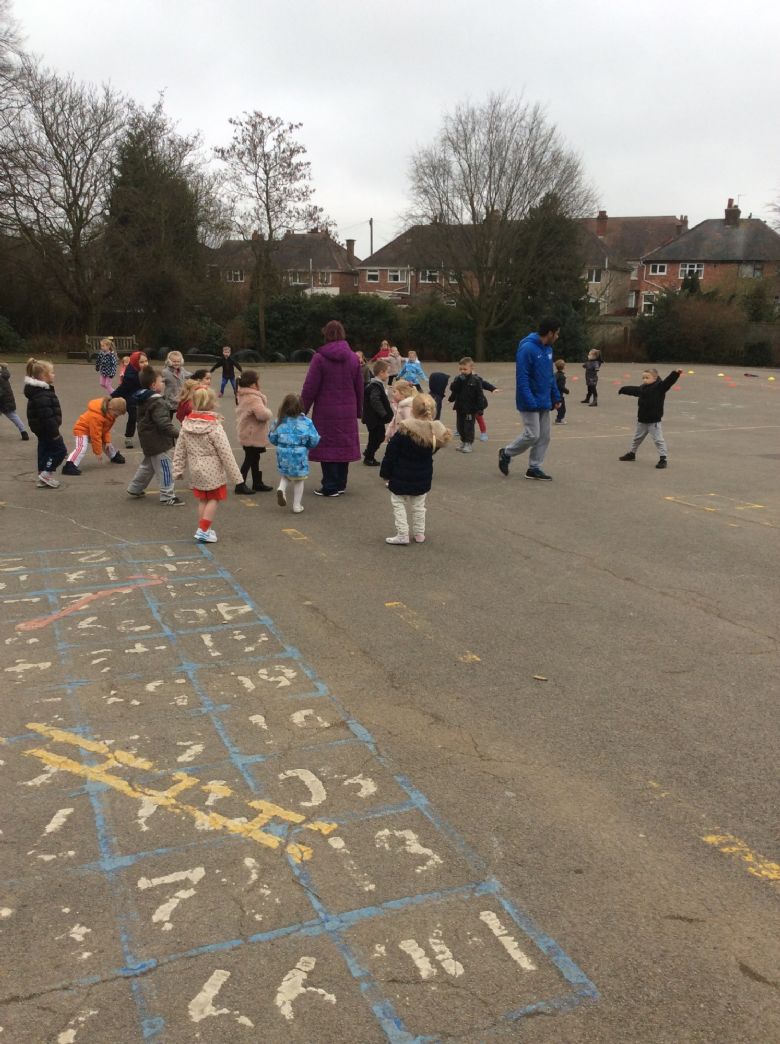 Easter Activities
Today we have had a fun filled day of Easter activities. The day started with children entering school in array of easter bonnets with their decorated hard boiled eggs in hand. All the children were very excited to share and show each other their bonnets and eggs.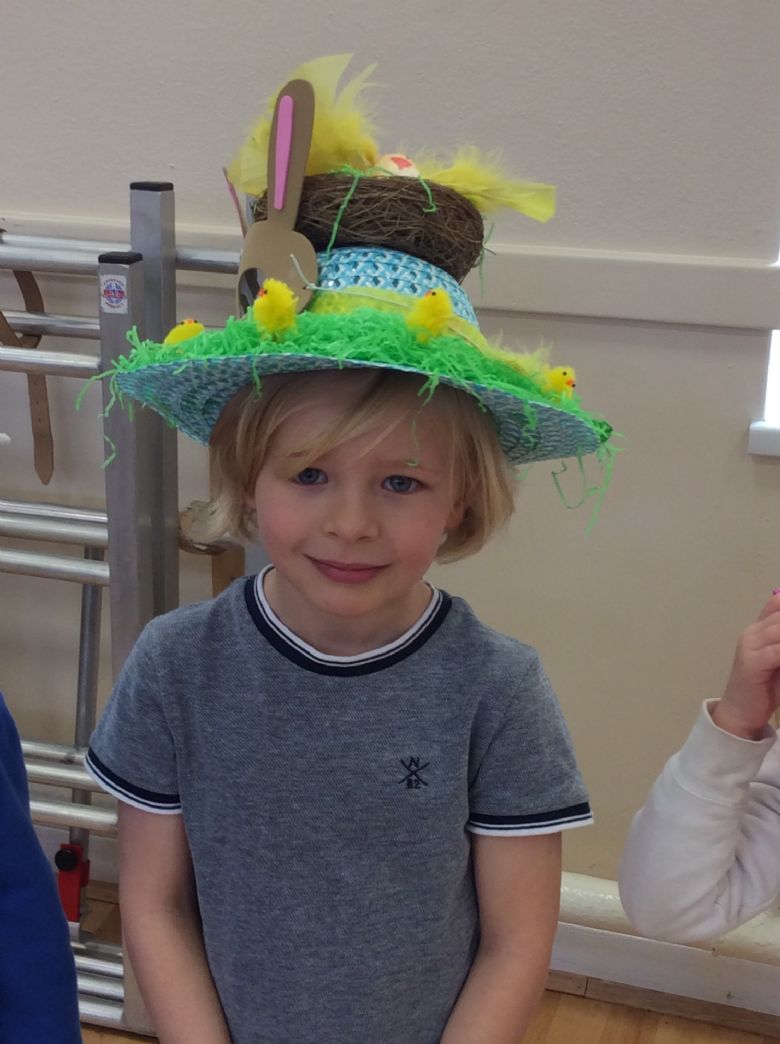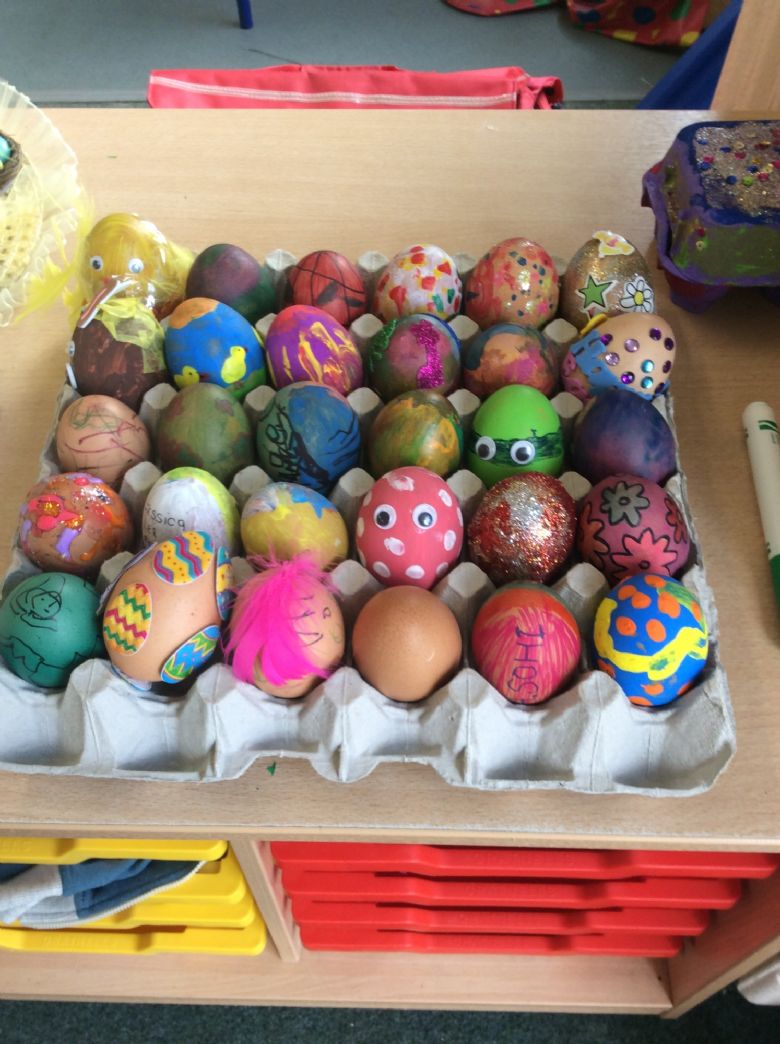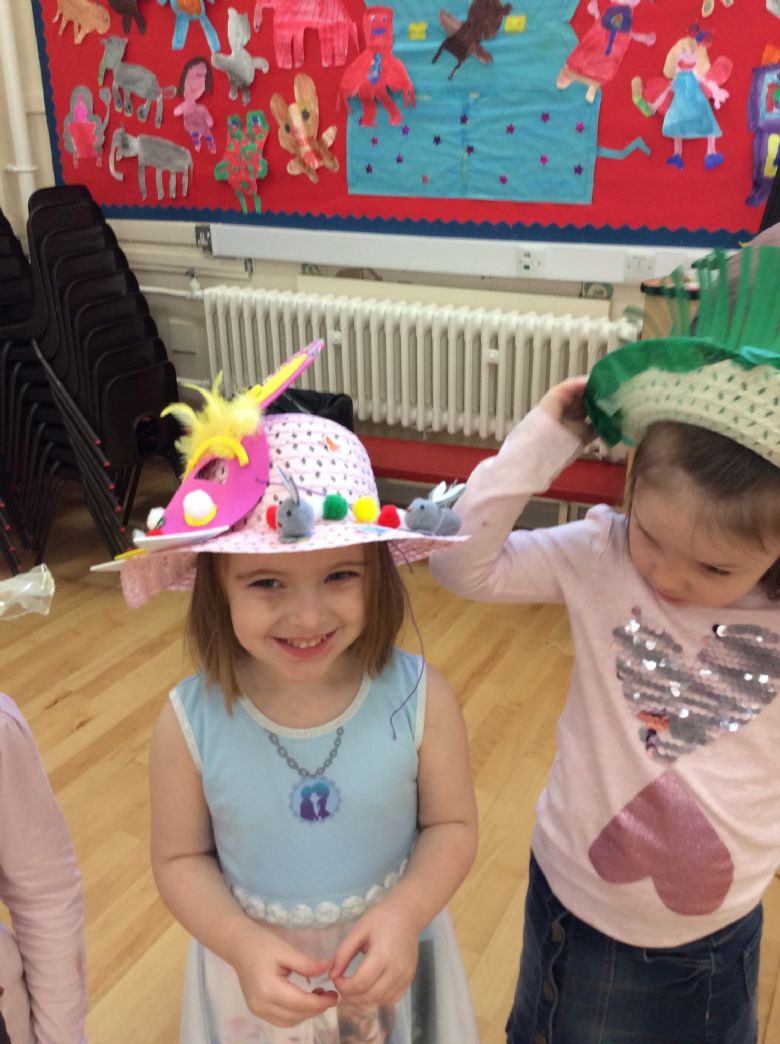 Each class then entered in an egg rolling competion. One by one the children held their egg at the top of the ramp, the rest of the children counted 3,2,1... go!, the child then let go of their egg and watched it roll across the playground. There were two winners from each class, the ones which eggs rolled the furthest. Well done everyone for taking part, we had lots of fun and there wasn't too much scrambled egg on the playground.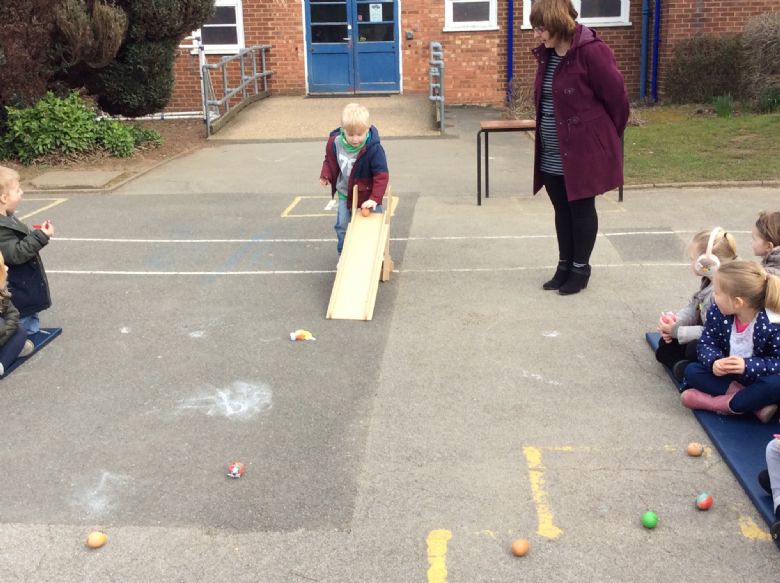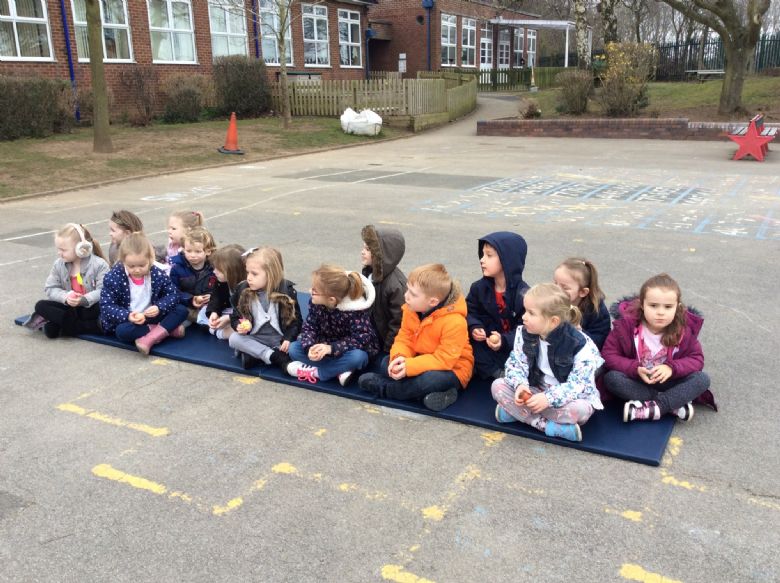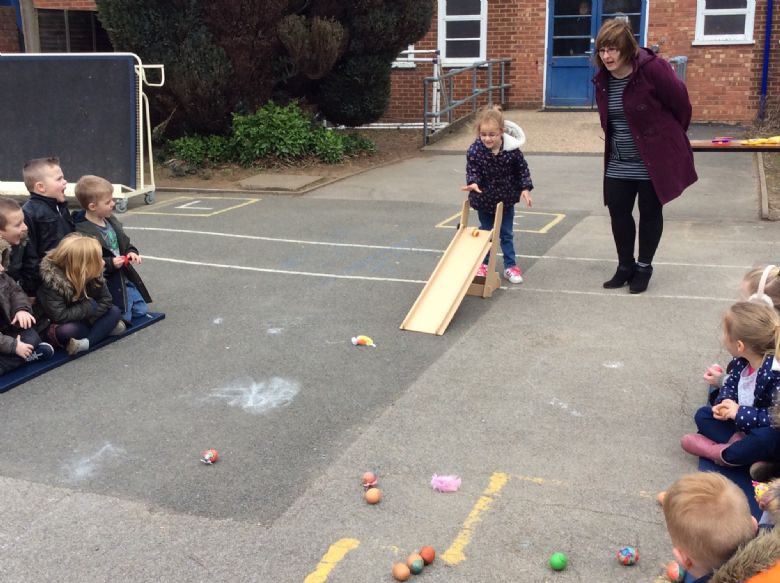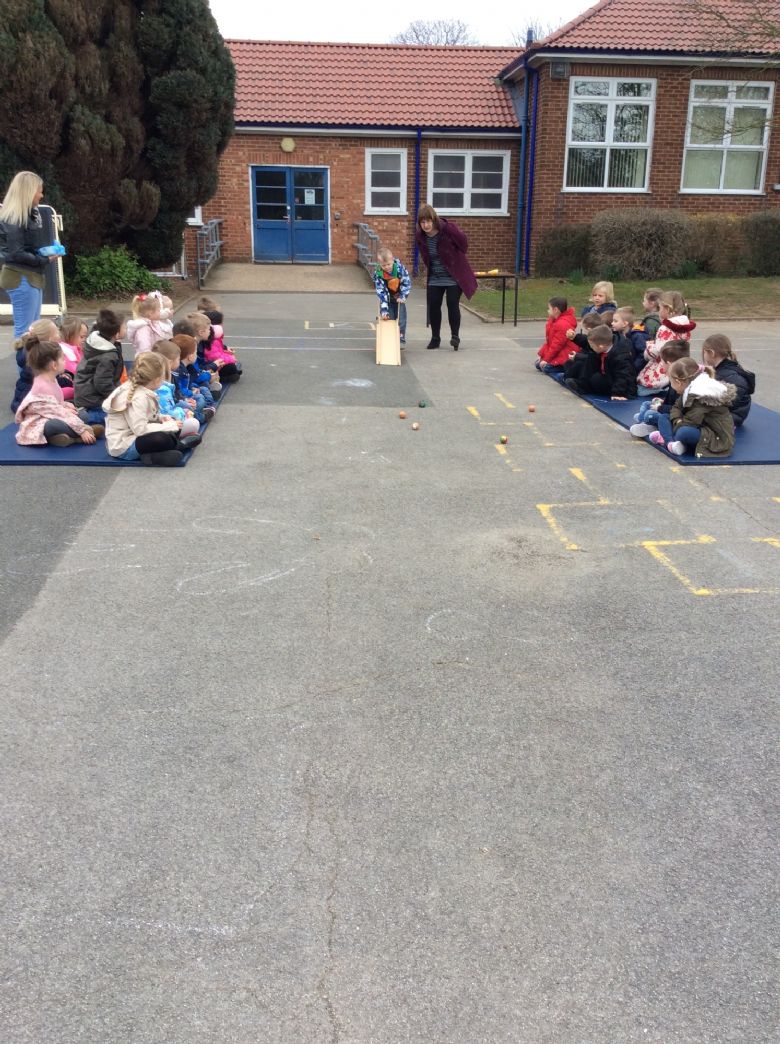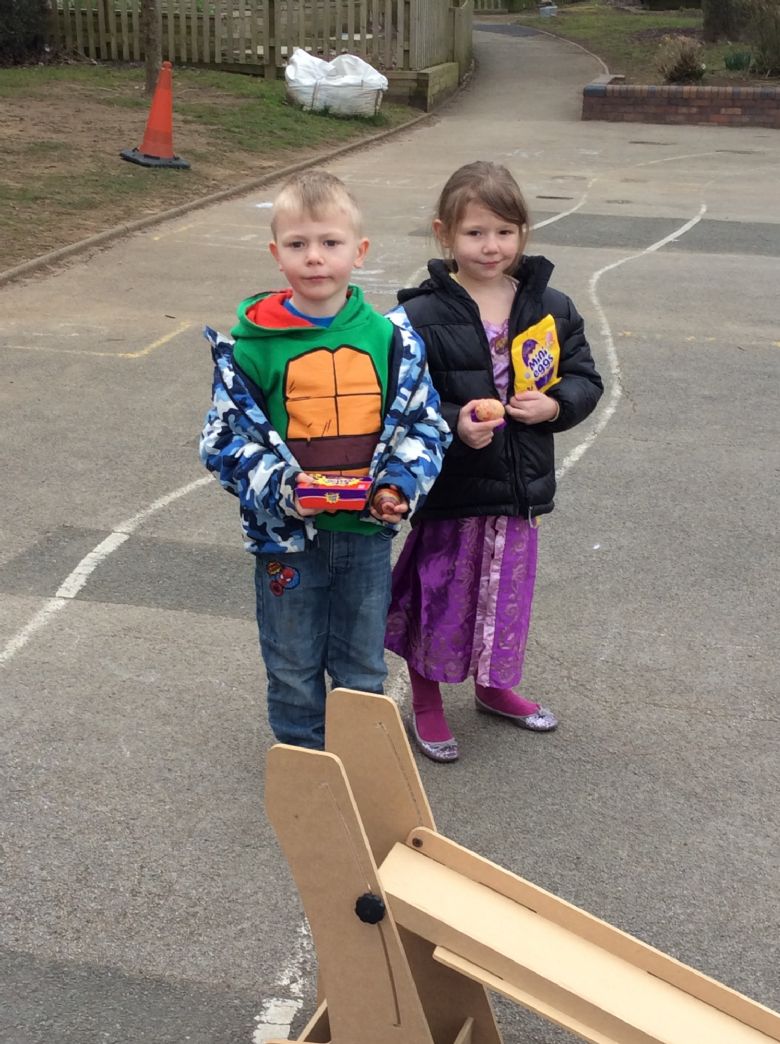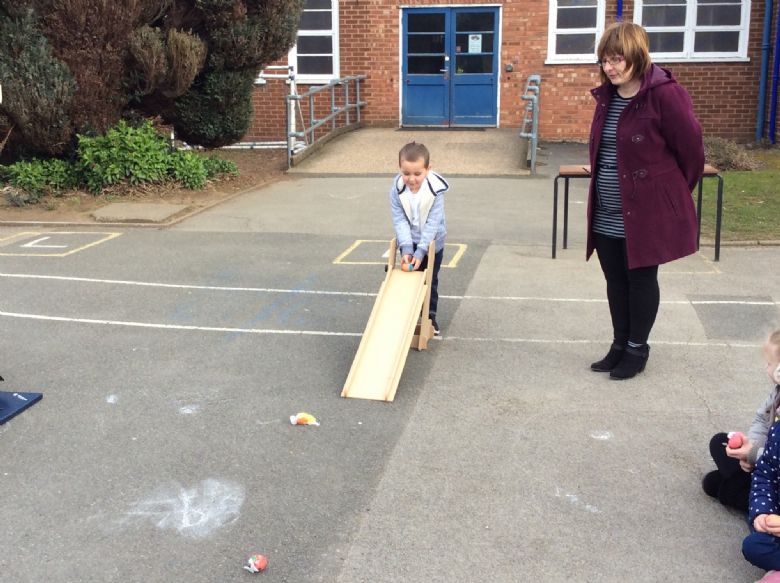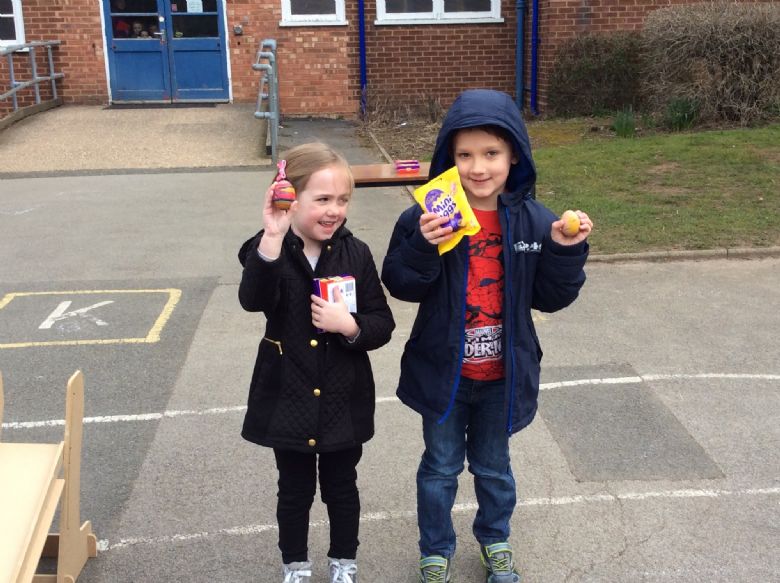 The children then paraded around the hall in their easter bonnets, prizes were give for first, second and third. Mrs Forshew gave everychild a small chocolate egg for taking part. There were lots of fantastic bonnets and the judges found it very hard to choose a winner.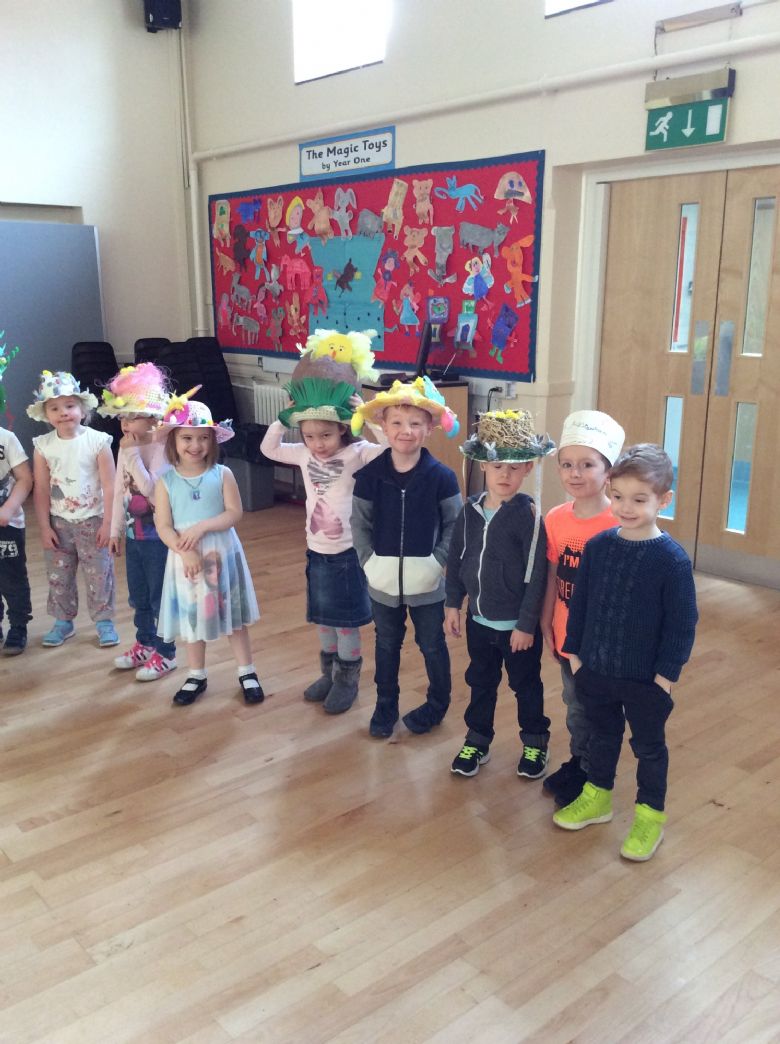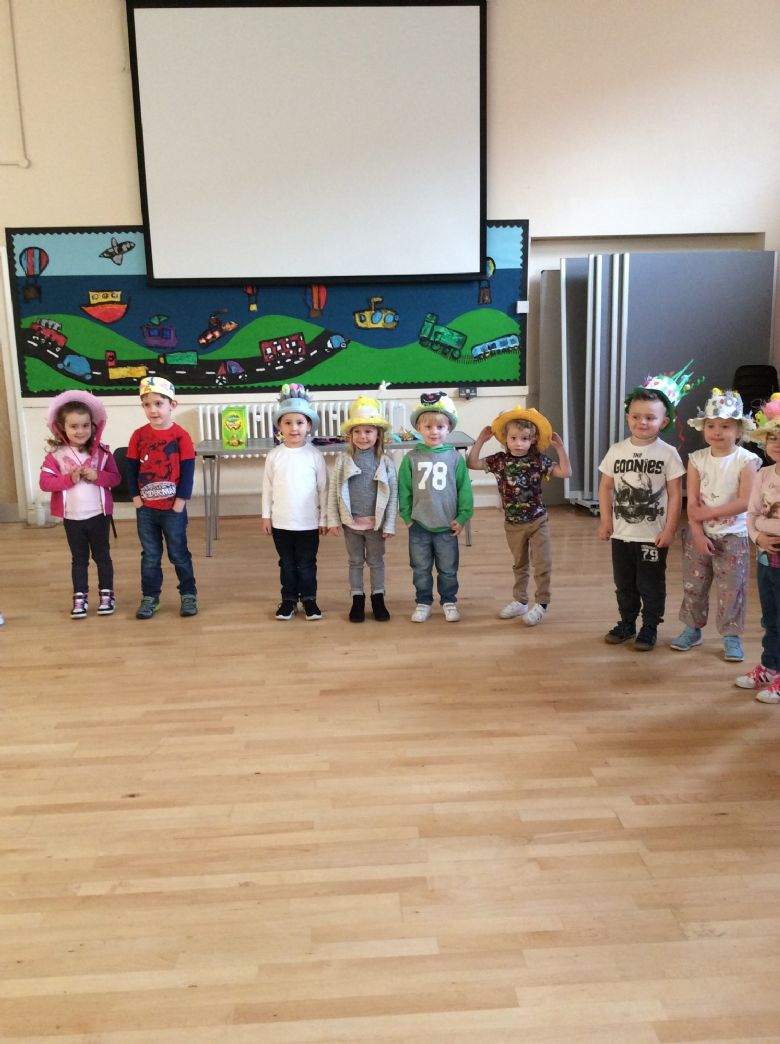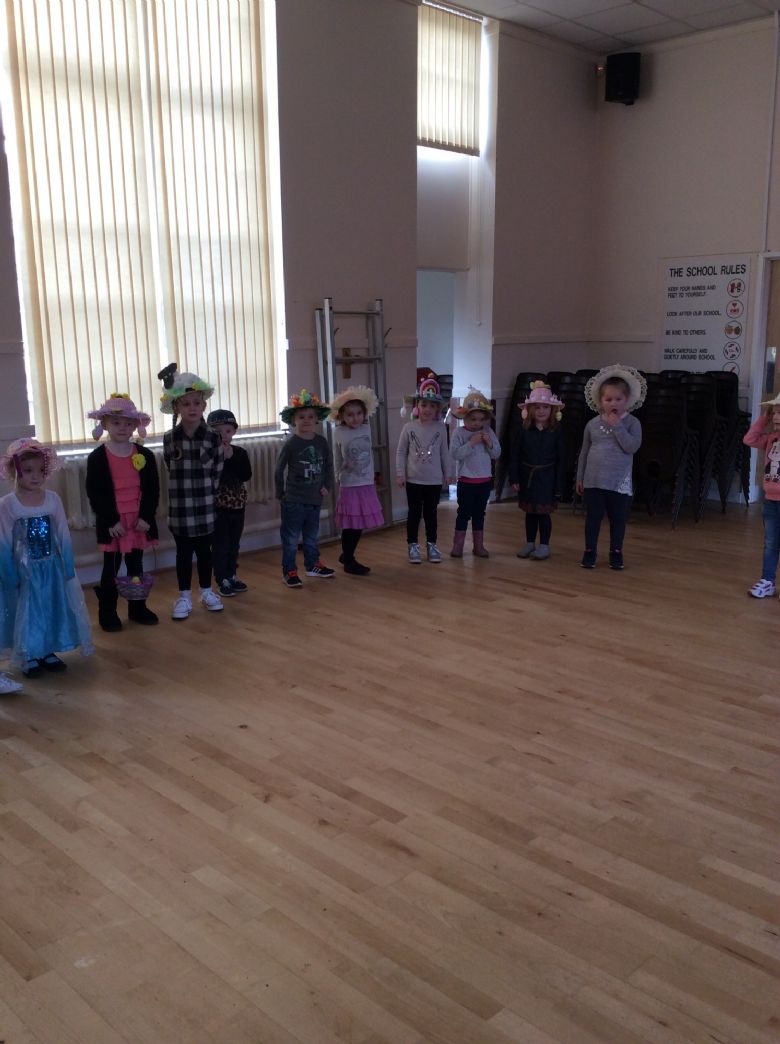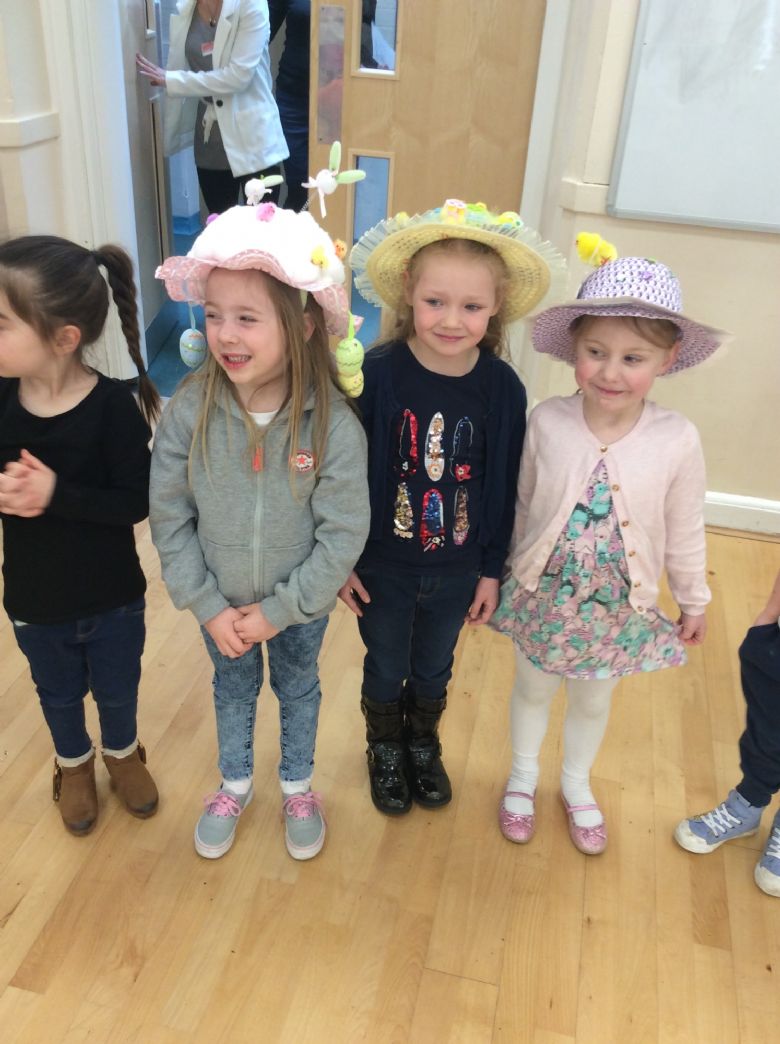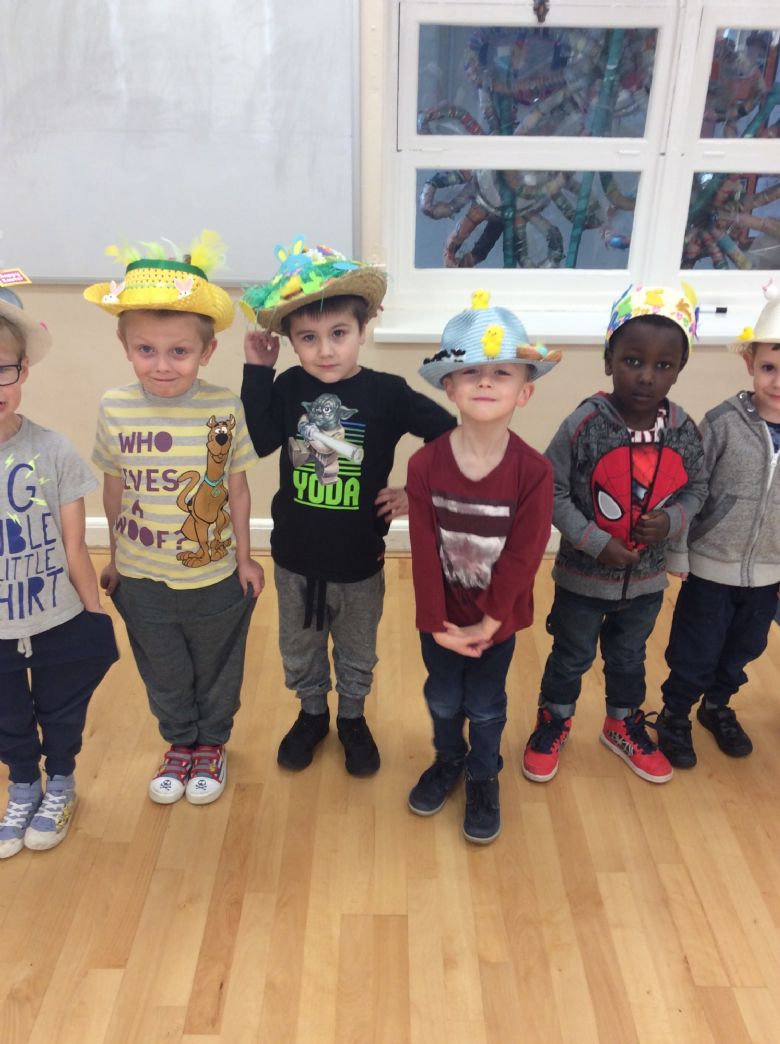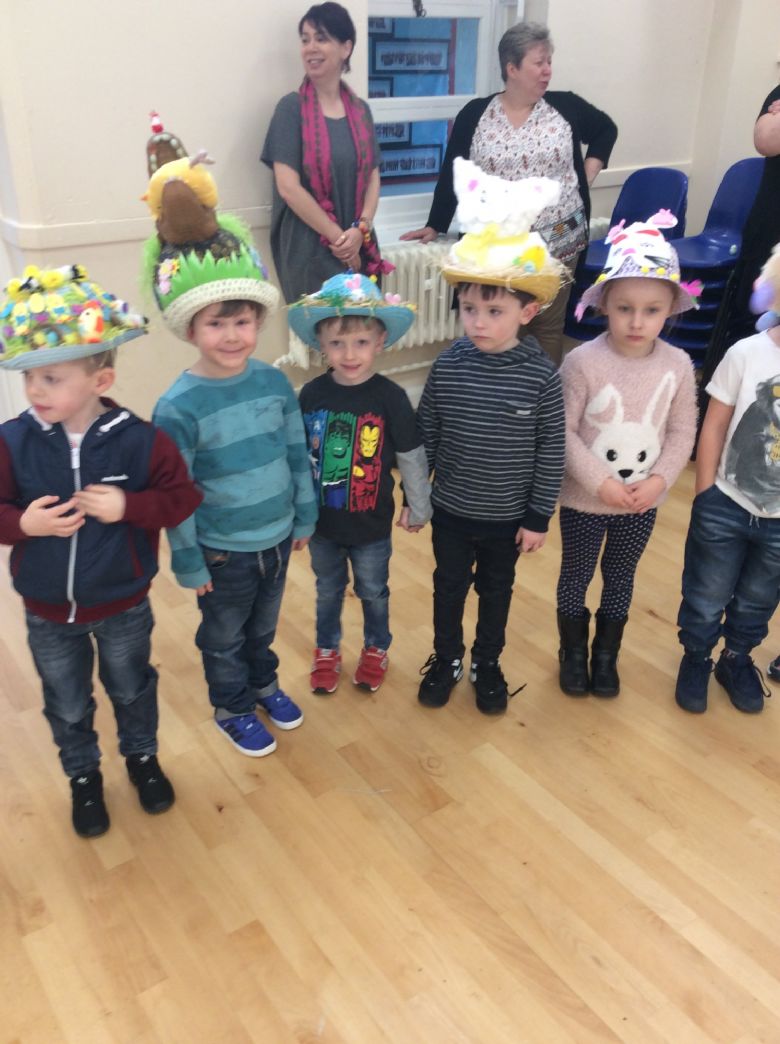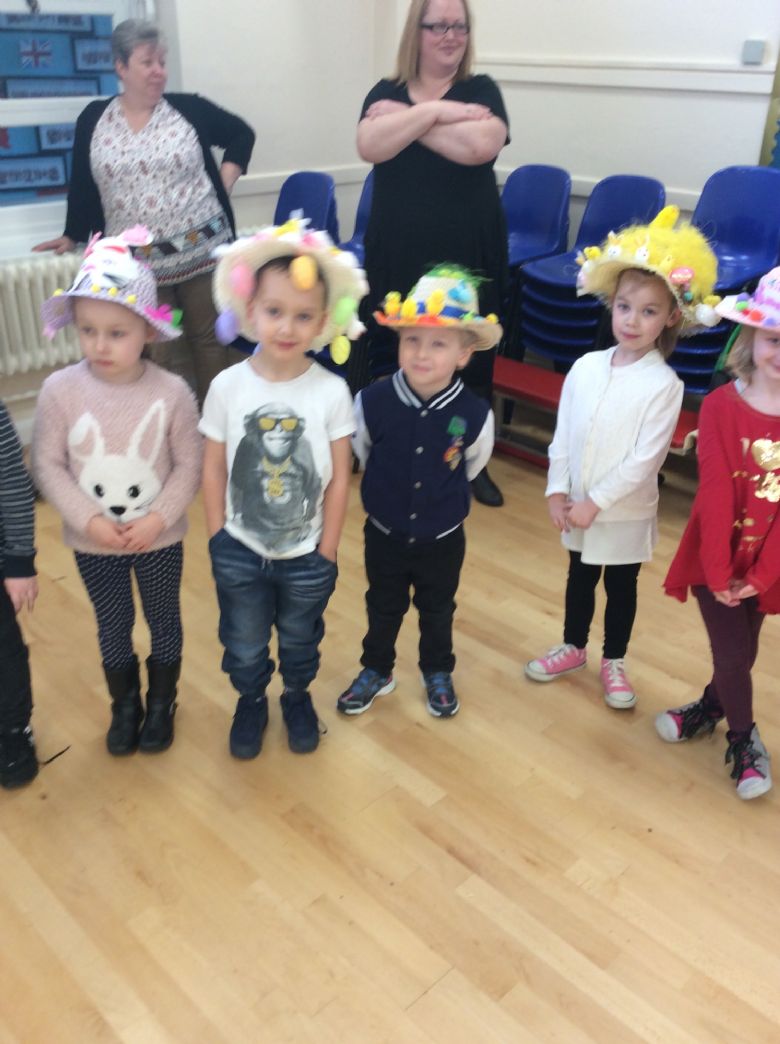 7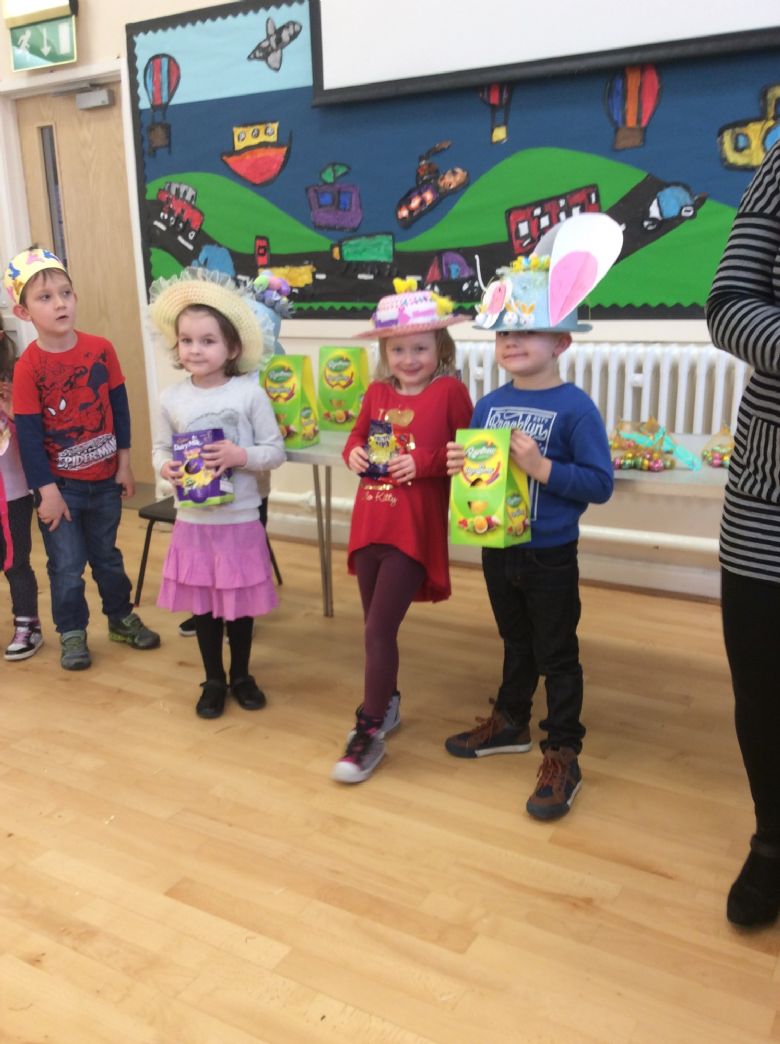 Later on in the day children created easter nest cakes made from shredded wheat and melted chocolate topped with mini eggs. The children then took their easter cakes home to eat, Miss Ford tried one after school and they were delicious.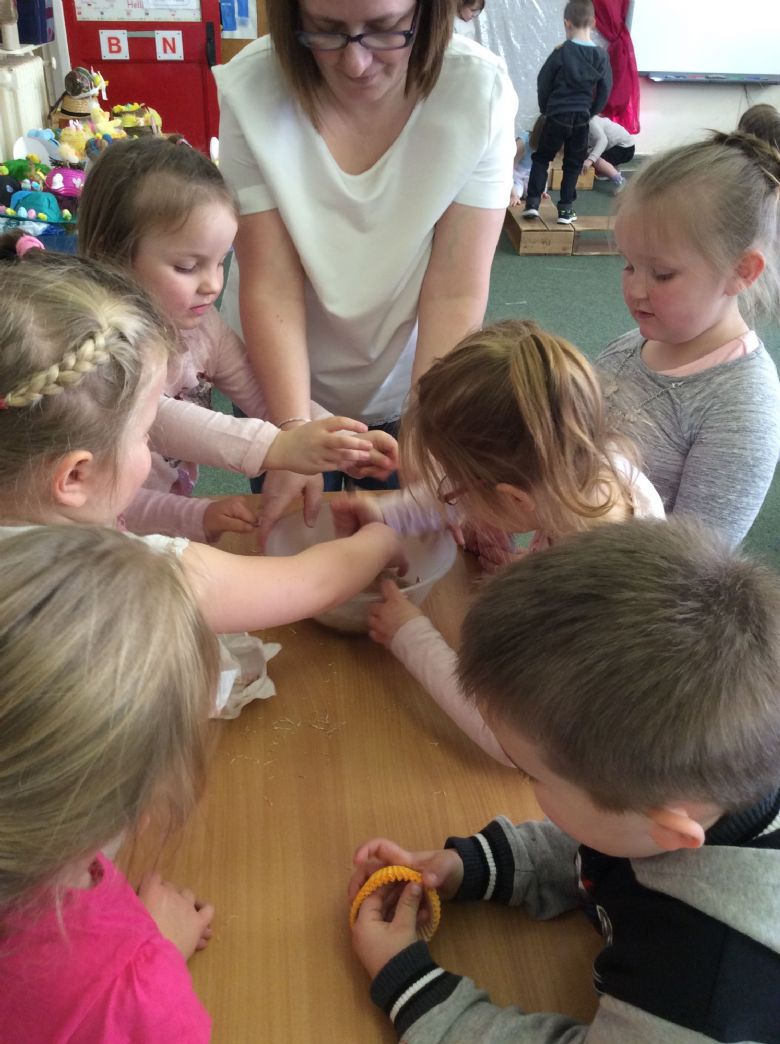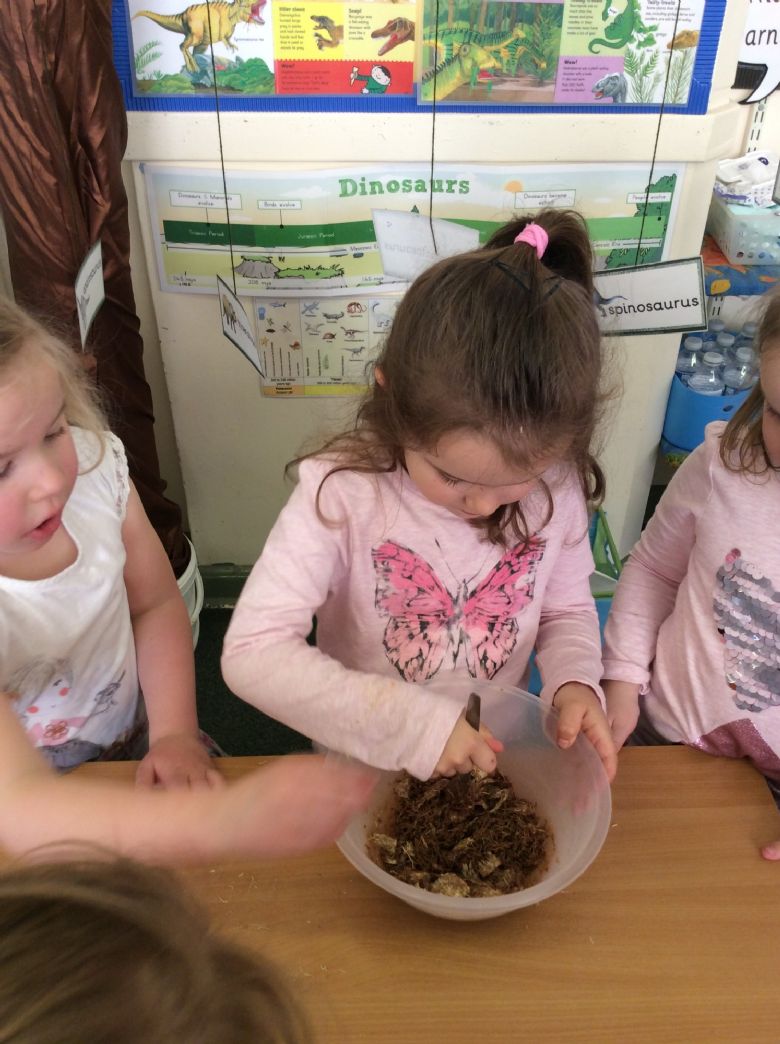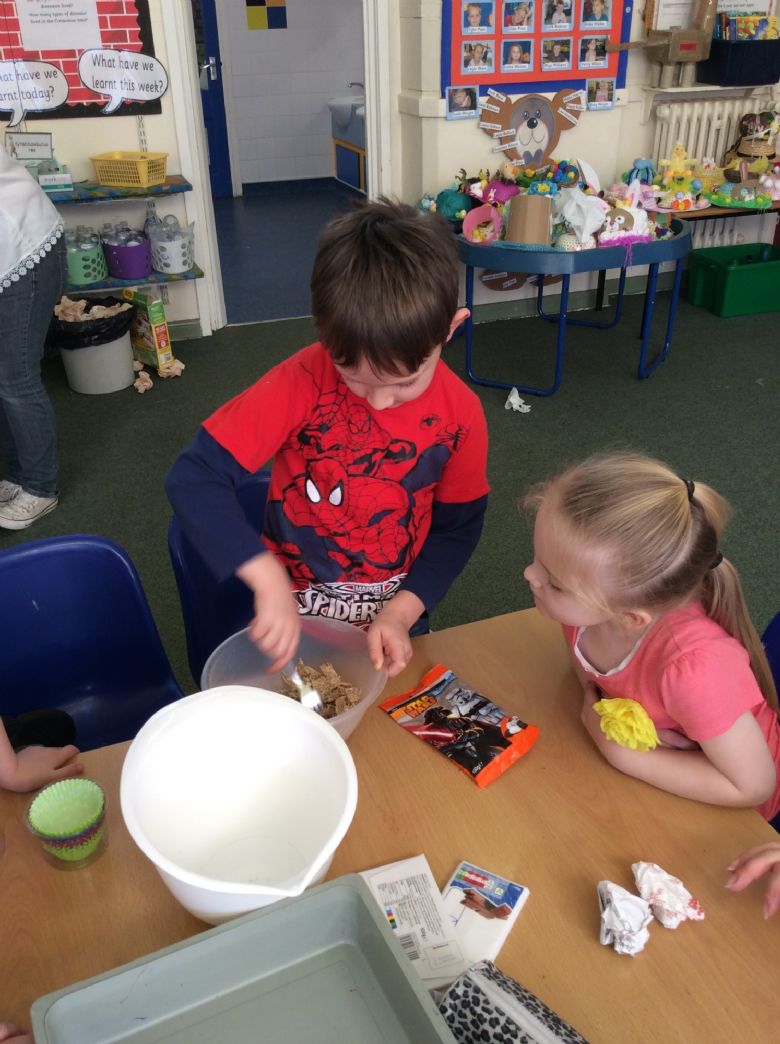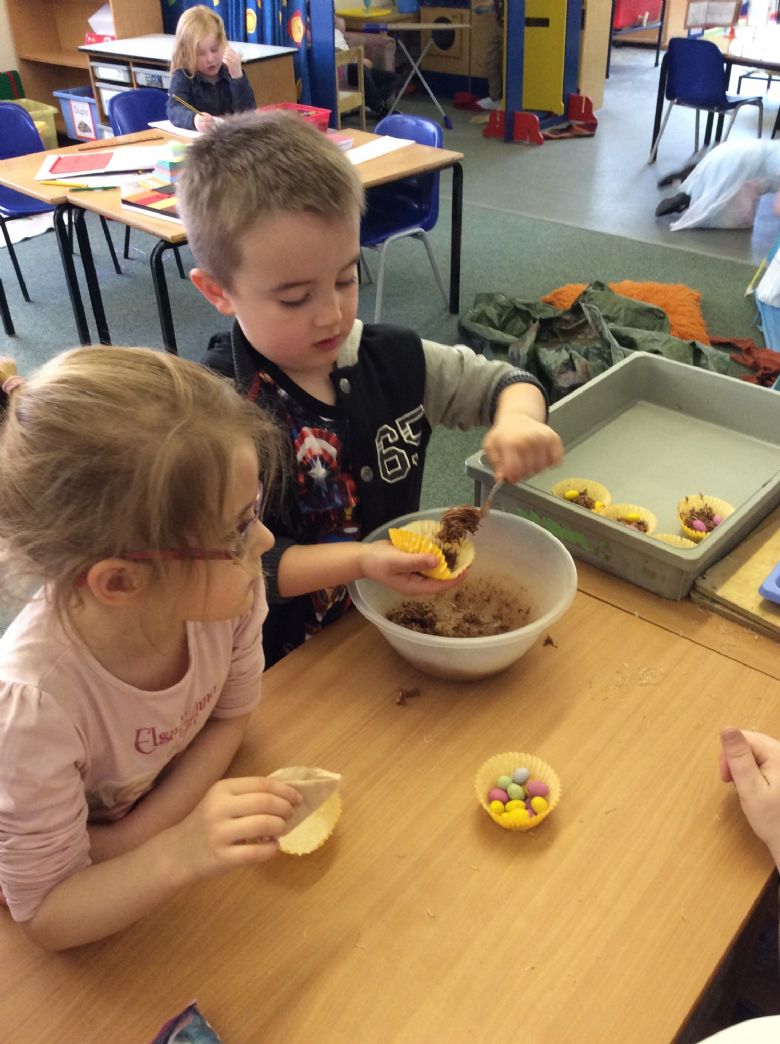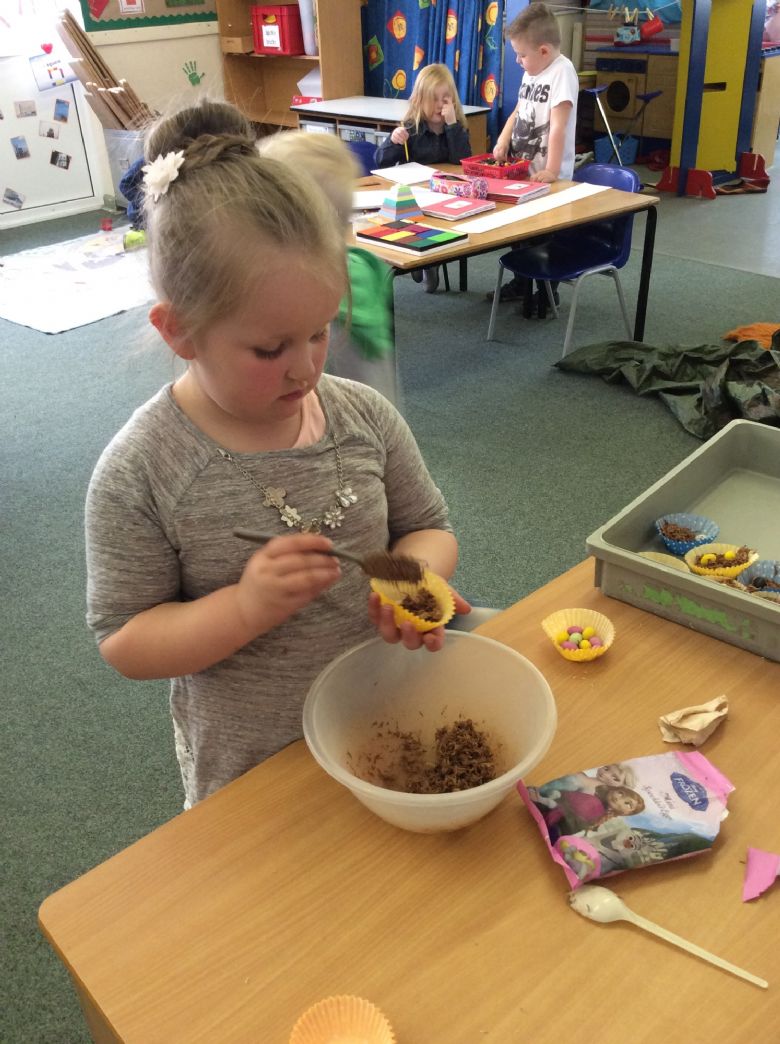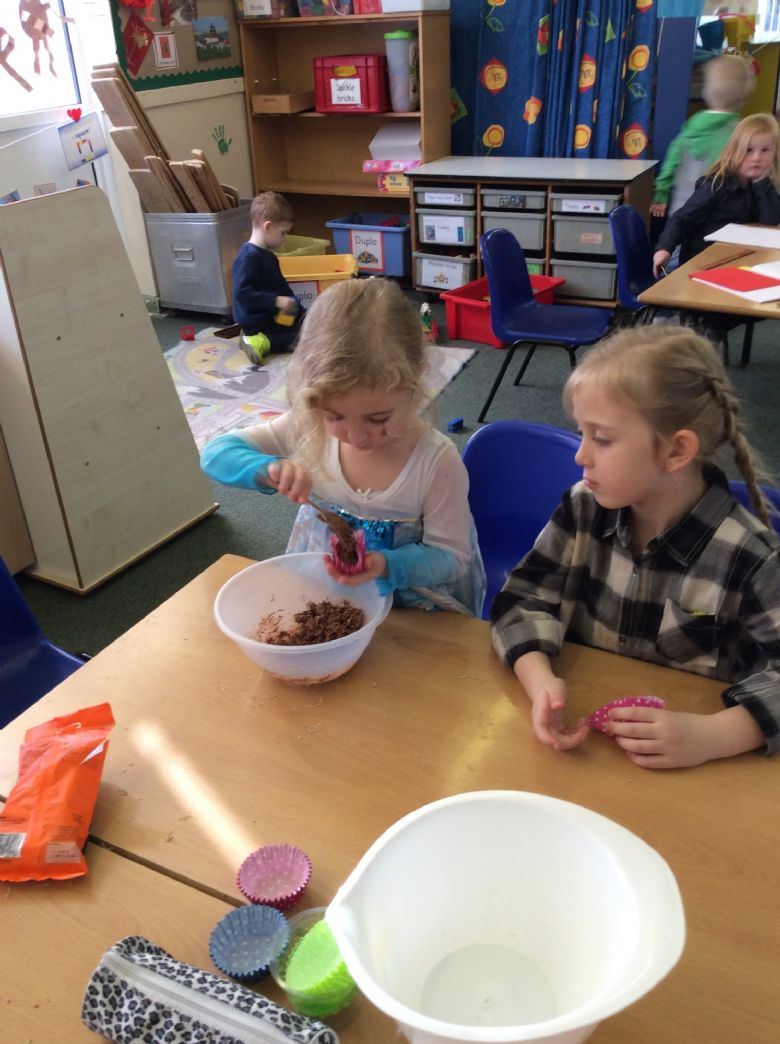 At the end of the day Reception children along with the rest of the school paraded around the large playground for all the families to see them in their bonnets.
What a lovely day of easter celebrations !
Bye Bye Dinosaur
Today when the children arrived at school, they were sad to see that there was no longer a Dinosaur in the classroom but just a note. The note thanked all of the children for looking after the Dinosaur and explained why Terry had to go away with his mummy.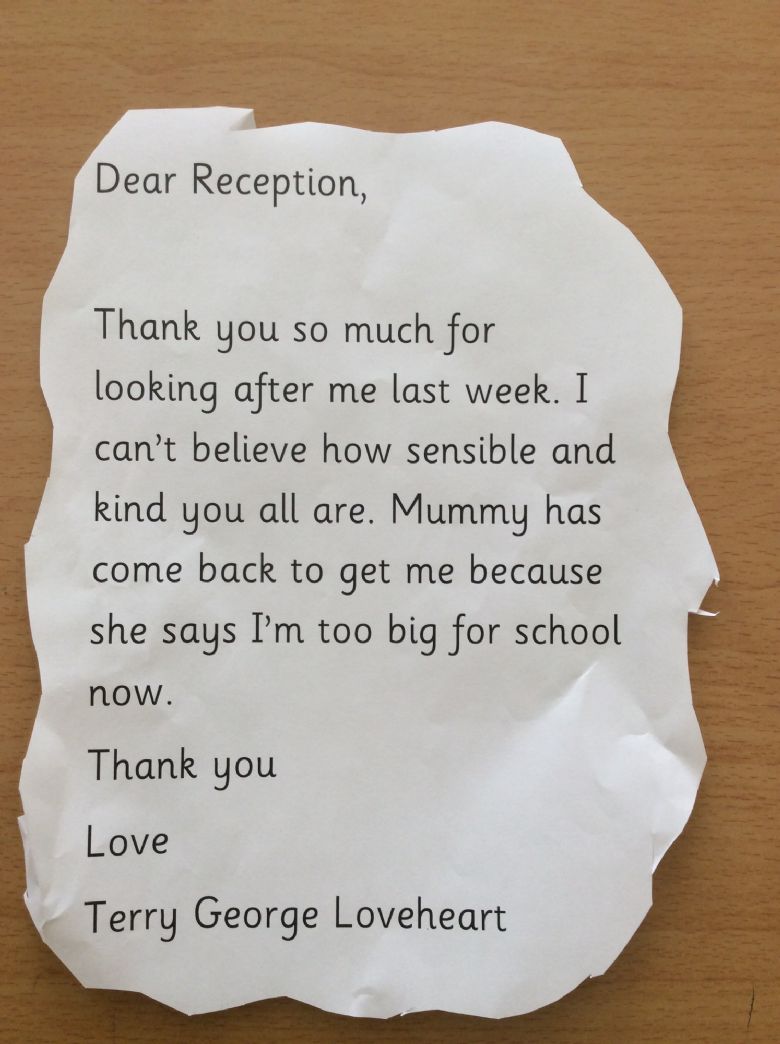 Dinosaur Diary- DAY 5
This morning Reception's Dinosaur had grown so big he was taller than all of the teachers. The children were so amazed to see him, their faces and responses to the Dinosaur were incredible! Over the week each class has voted for a name that they wanted to call our Dinosaur, we have combined these names and our Dinosaur is offically called - Terry George Loveheart.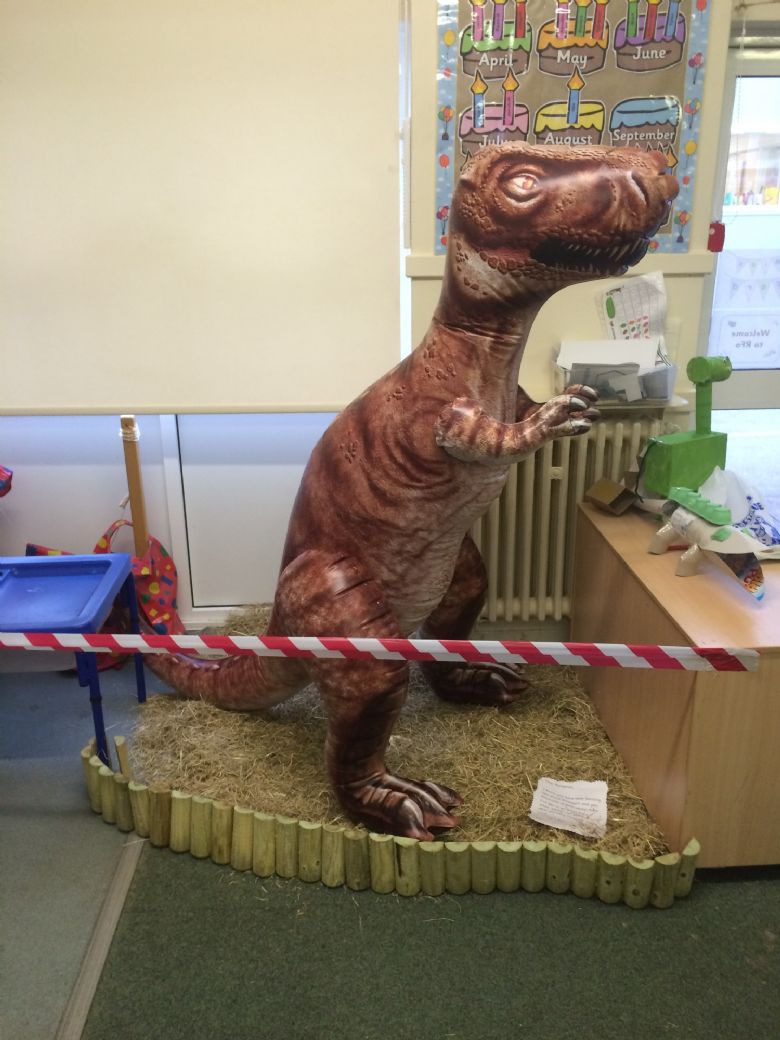 ​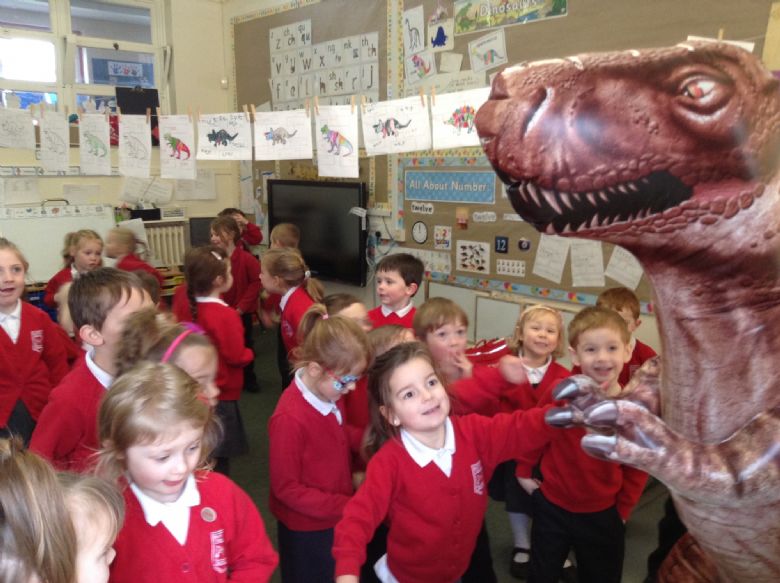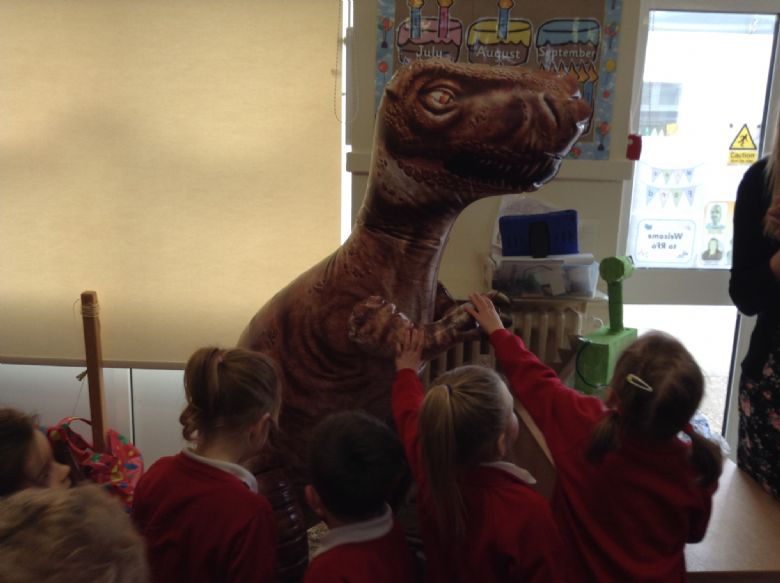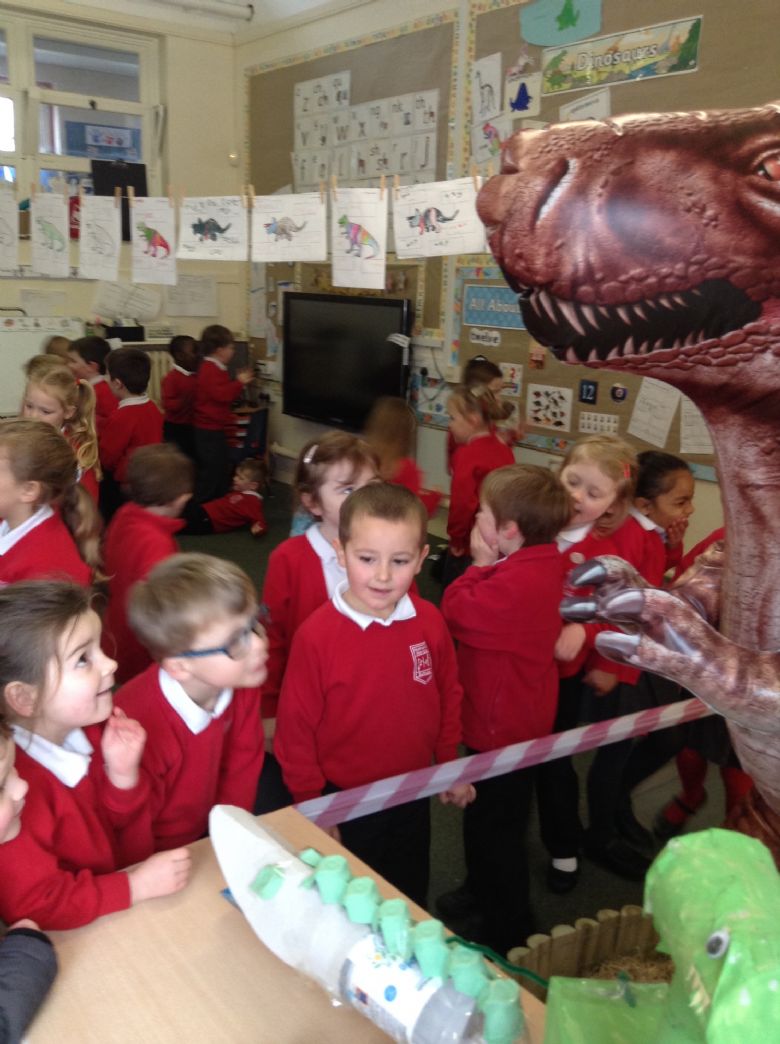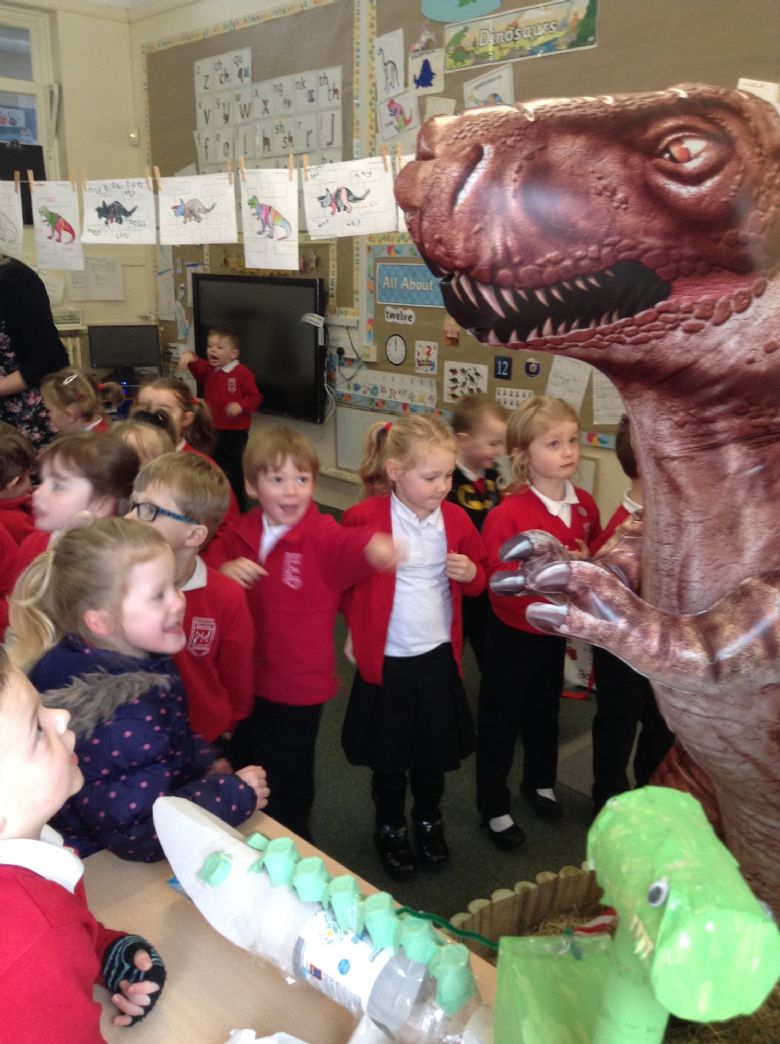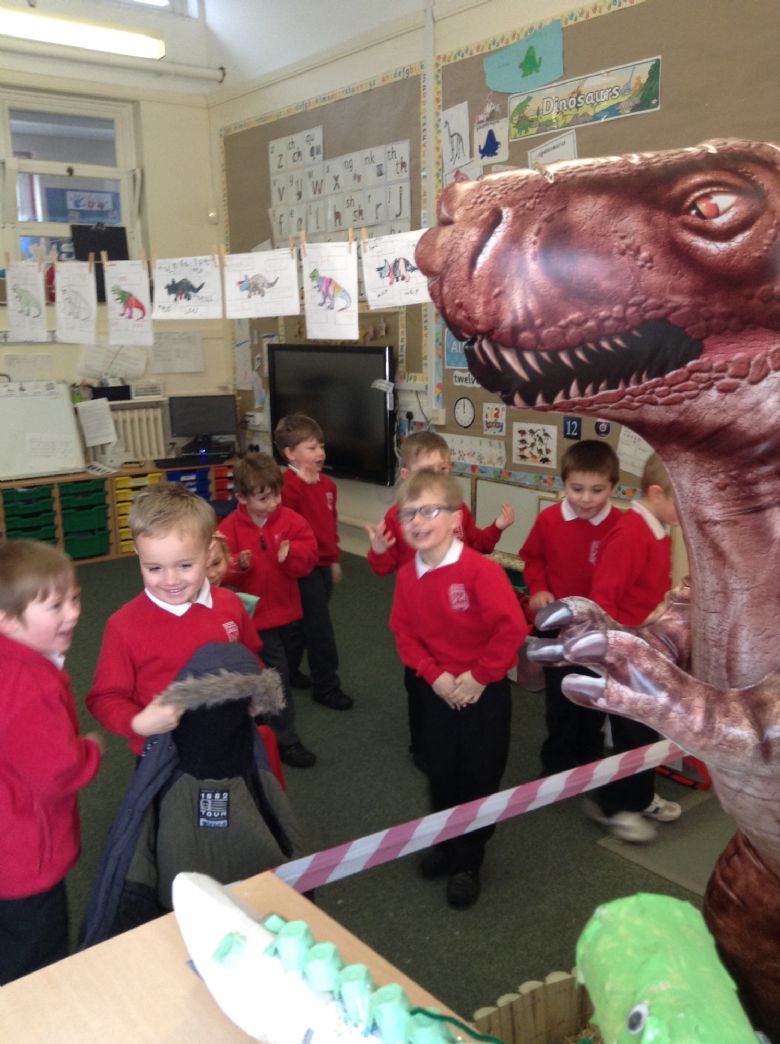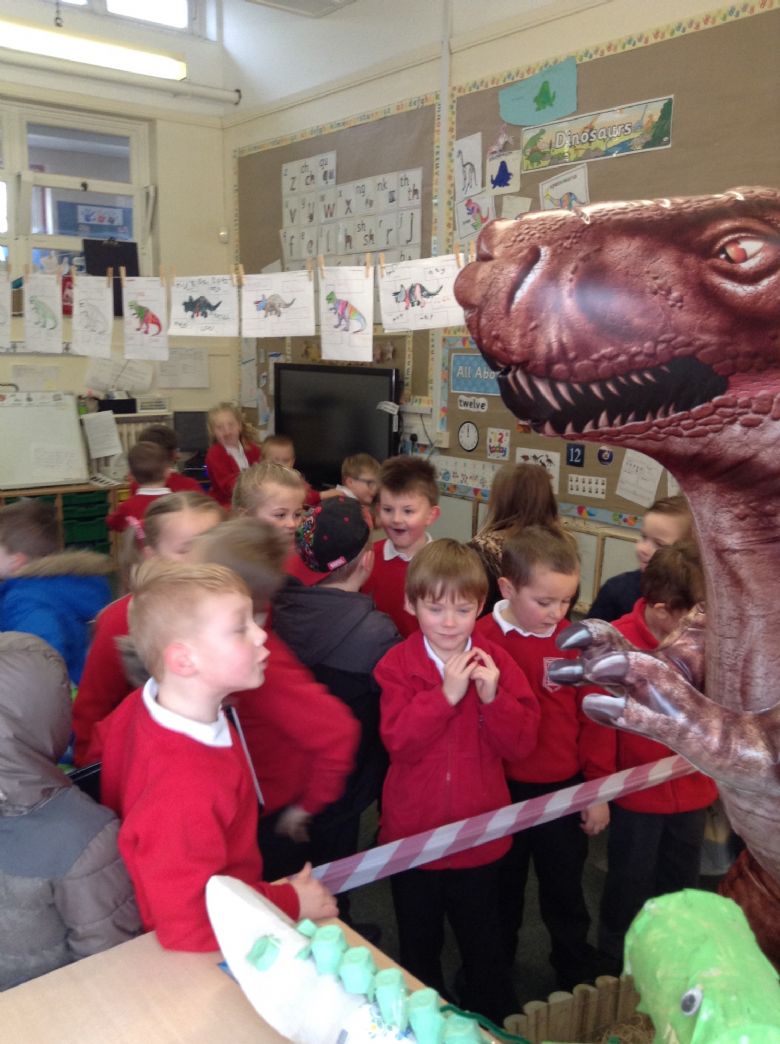 Dinosaur Diary- DAY 4
The children were extreamly excited this morning to see that our little T-Rex had grown even bigger over night. Lots of the children gathered round to see the T-Rex and the children took it in turns so that they could all have a good look. I can't believe how big he is getting, surely he can't get any bigger?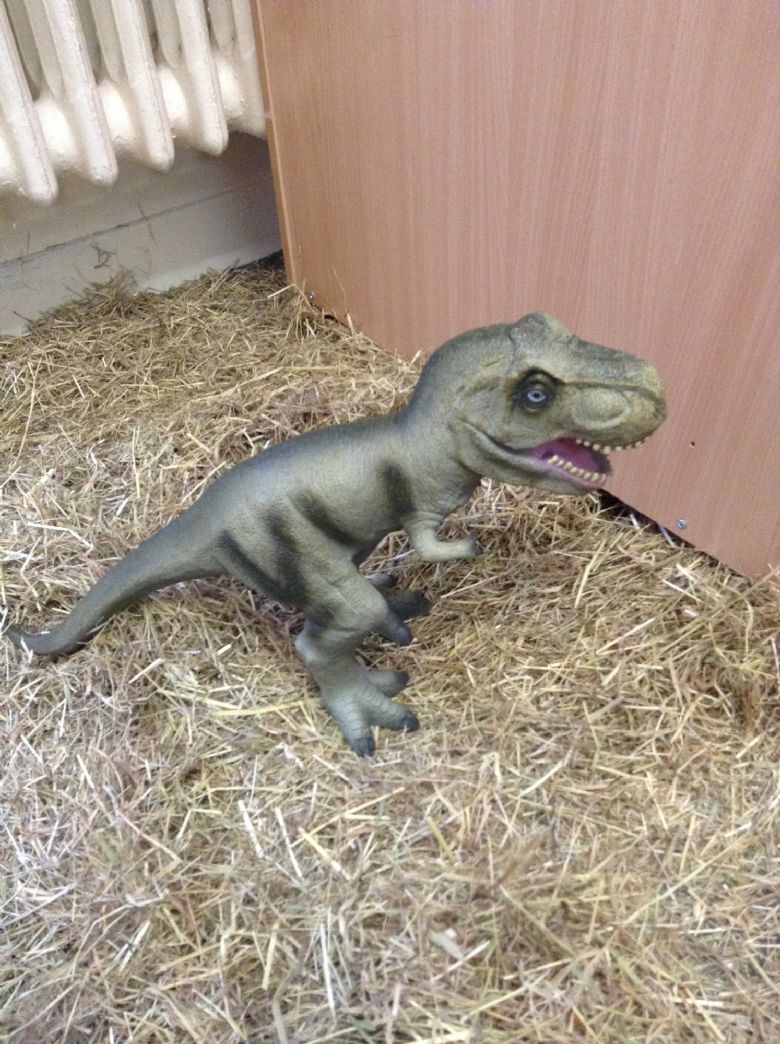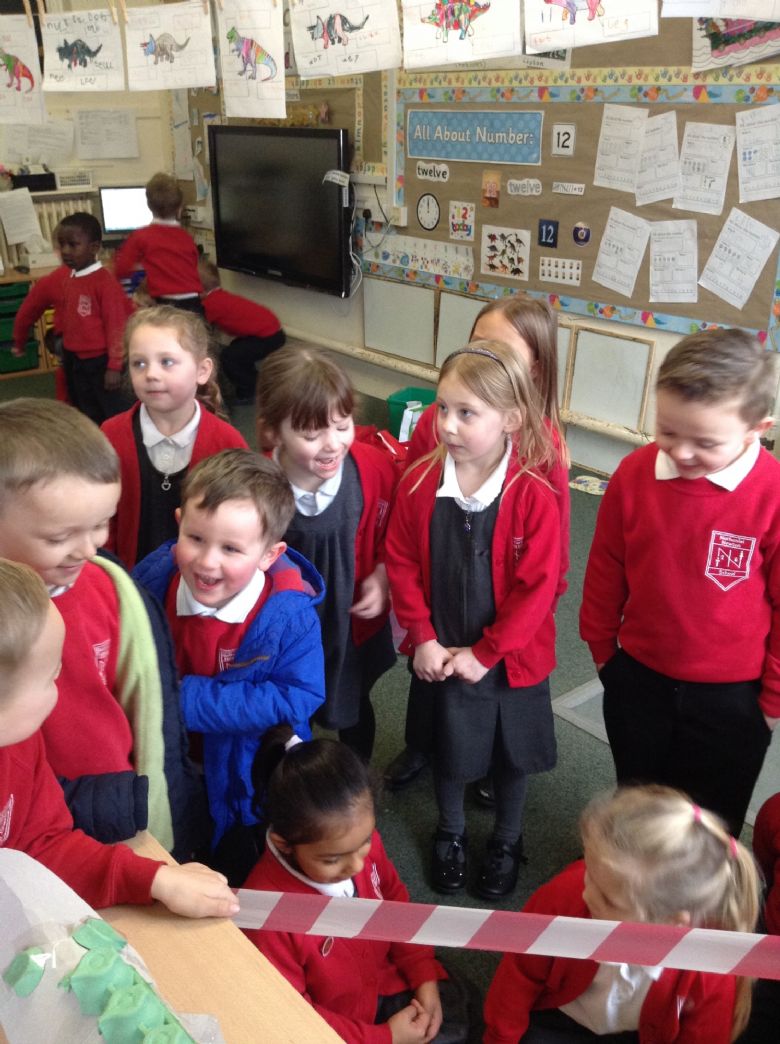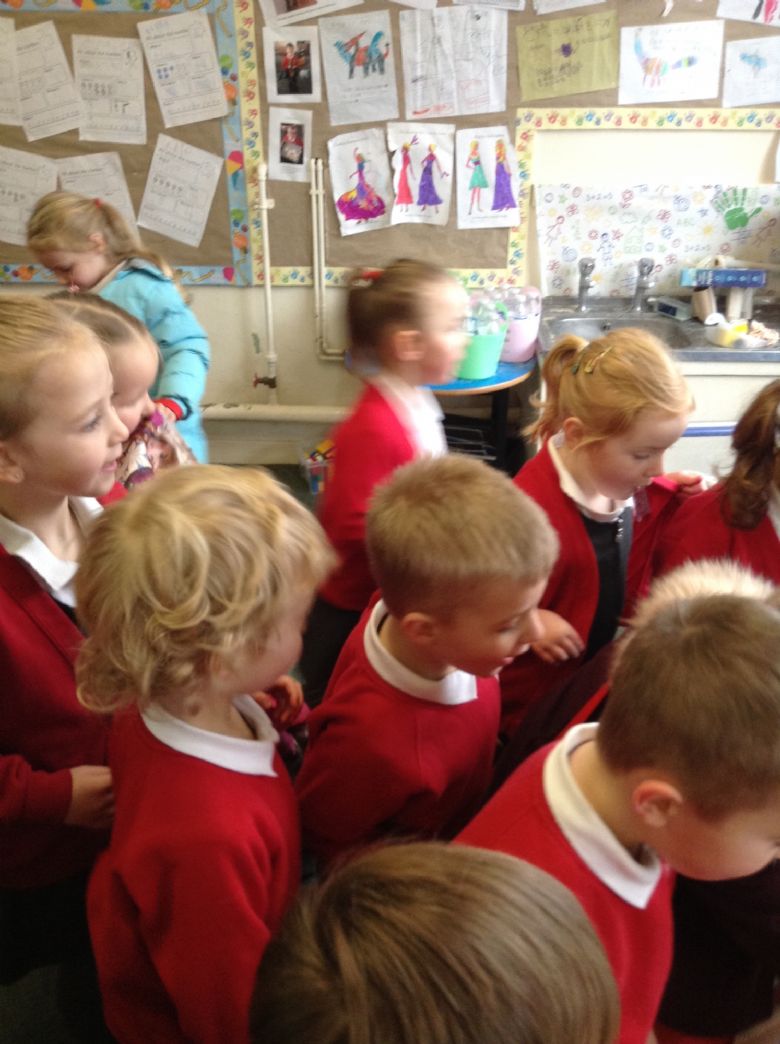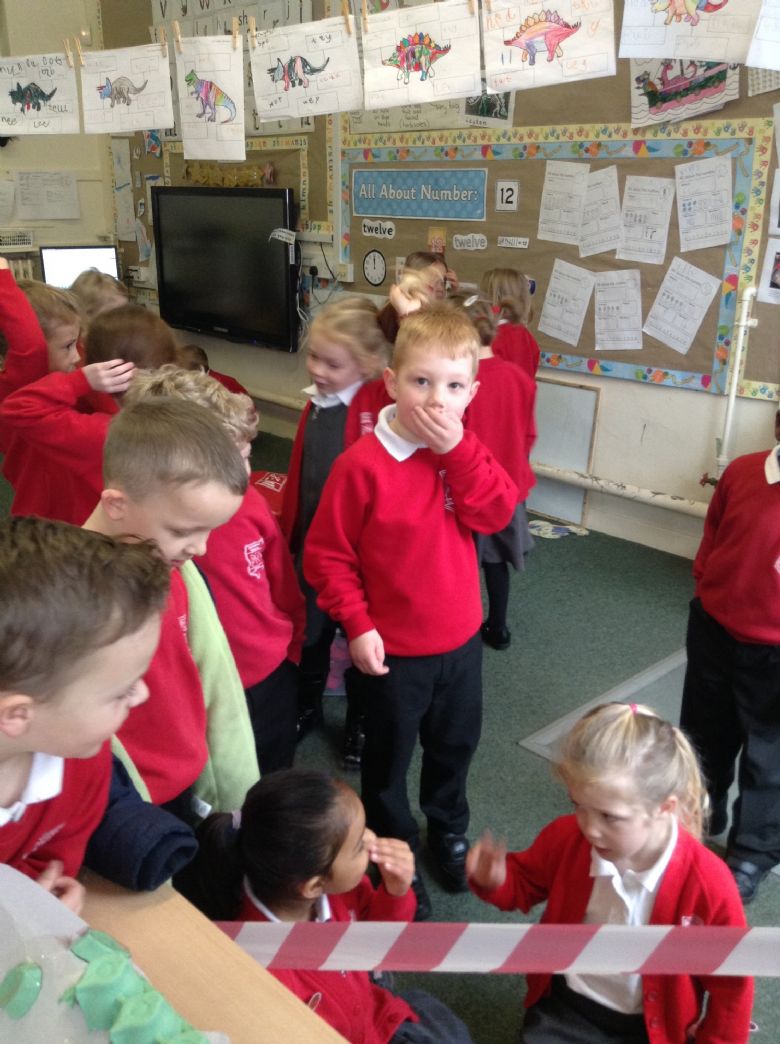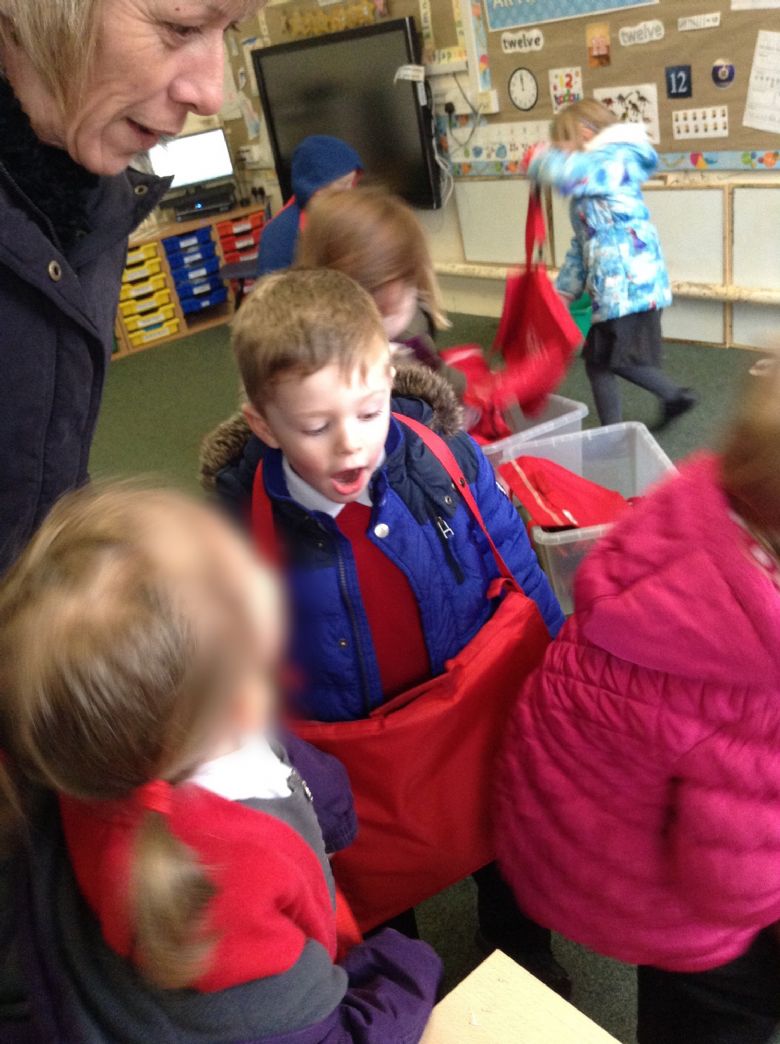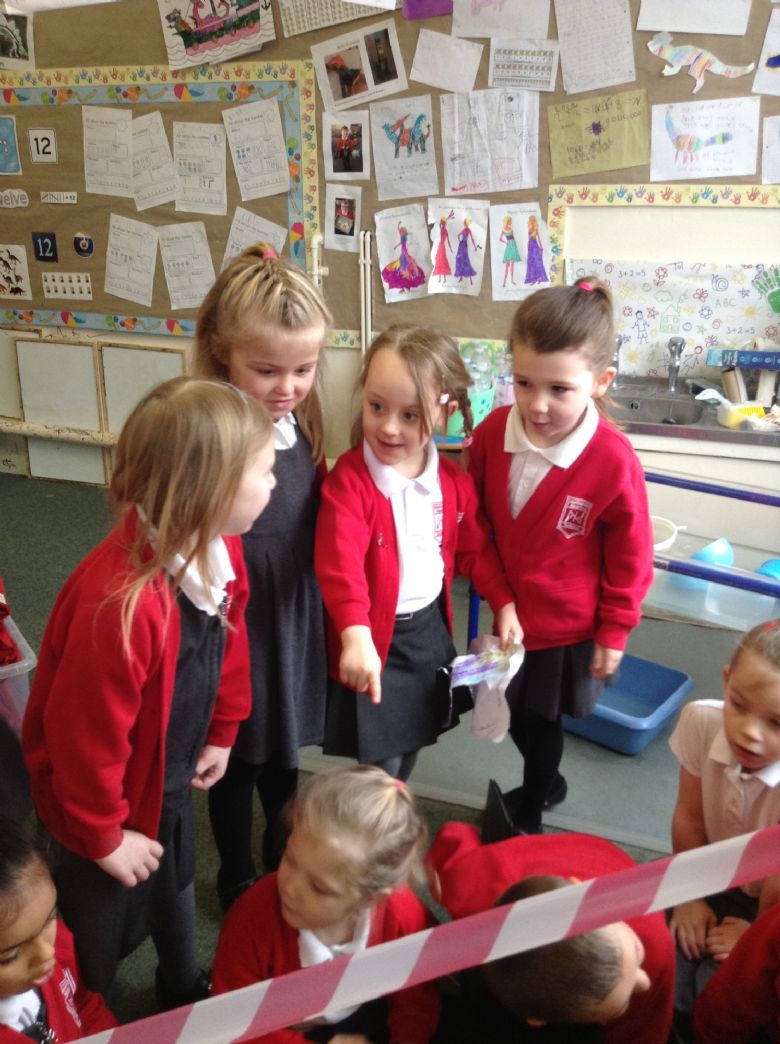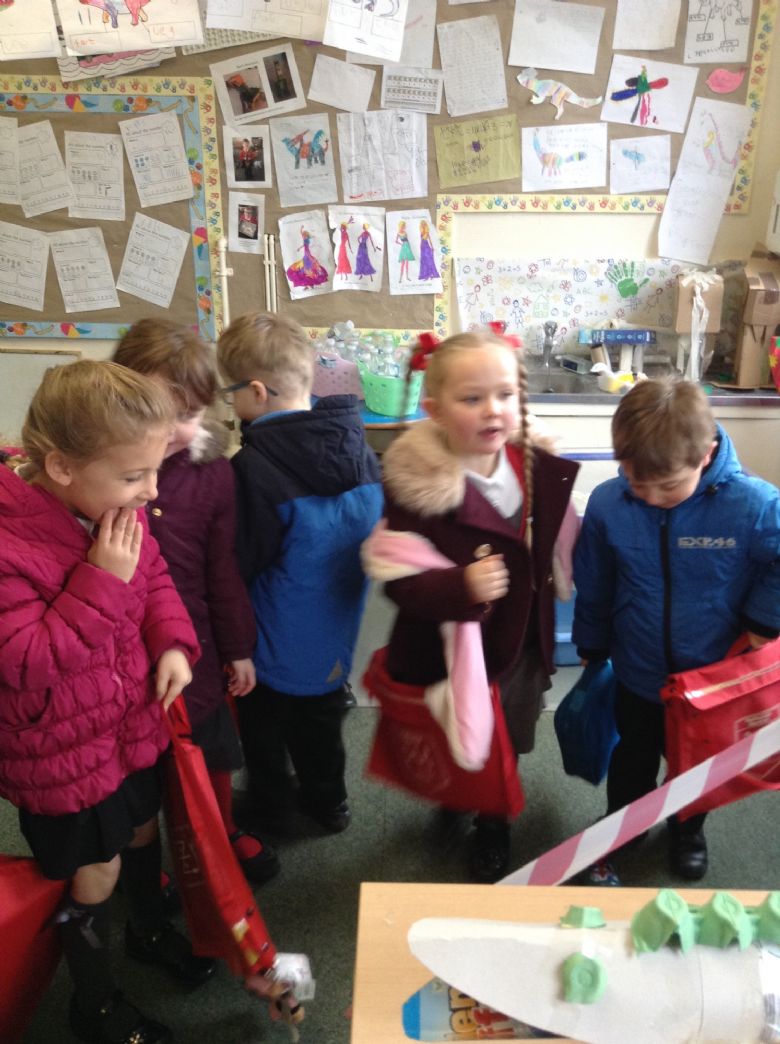 Dinosaur Diary- DAY 3
Wednesday - This morning the children were very keen to see if there had been any changes to our Dinosaur. The children noticed that over night the Dinosaur had got even bigger and its starting to turn more green. One little boy brought in a Kinder Egg Toy from home so the Dinosaur has something to play with a night when we are all gone. Some of the children have been thinking of different names for our Dinosaur (Archie, George, Tom or Joe and more). We are going to choose a favourite name from each class and then all the children can vote for the name they like the best. Lots of the children think that the Dinosaur will be even bigger tomorrow!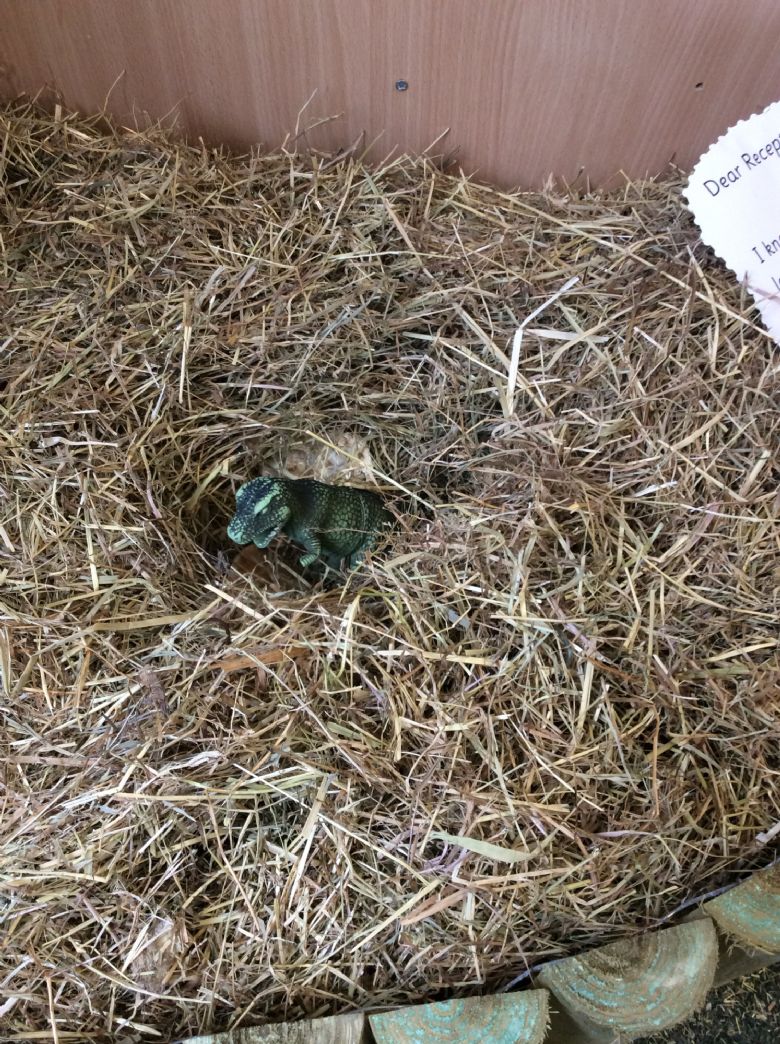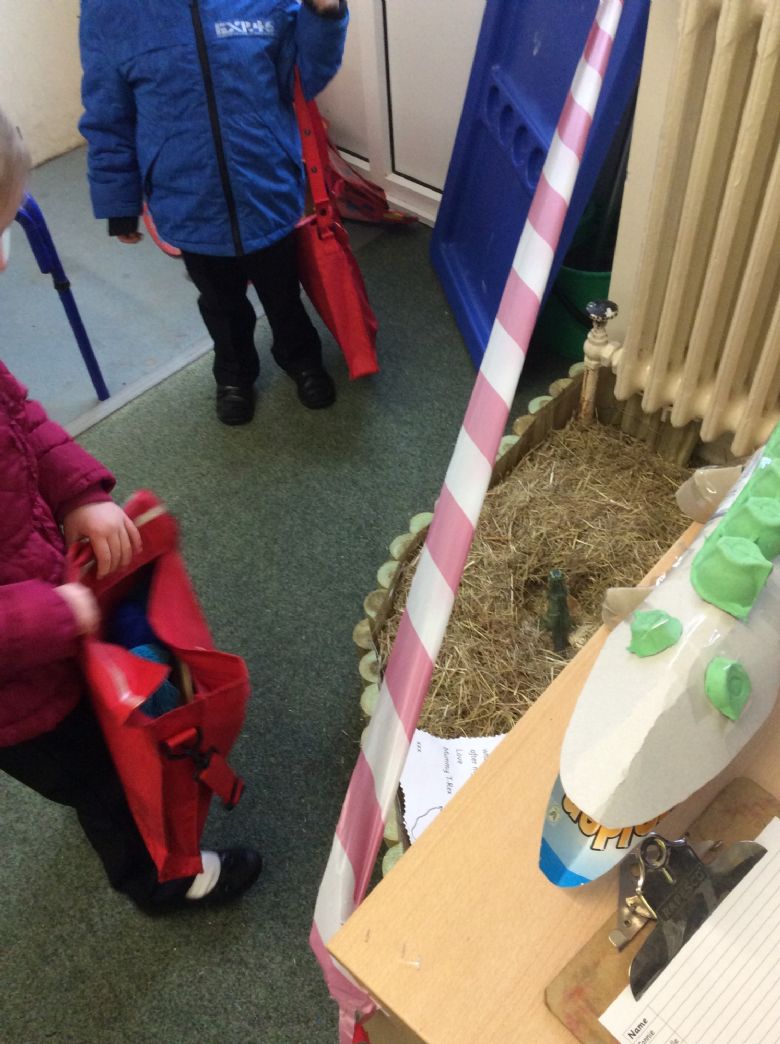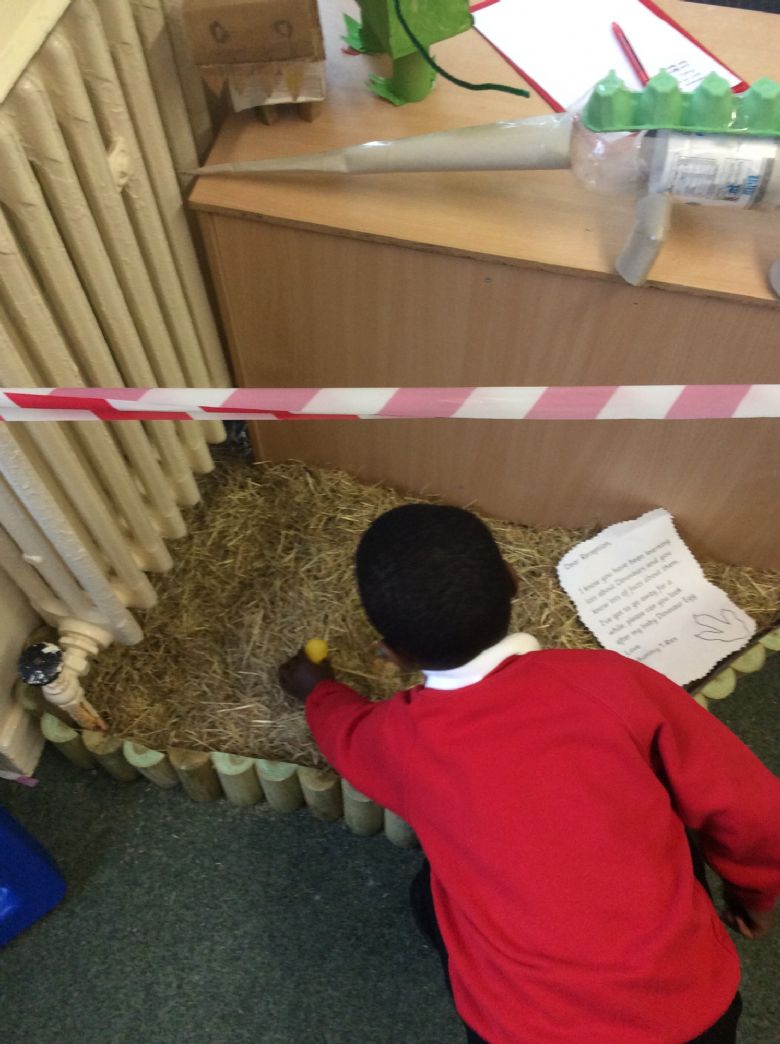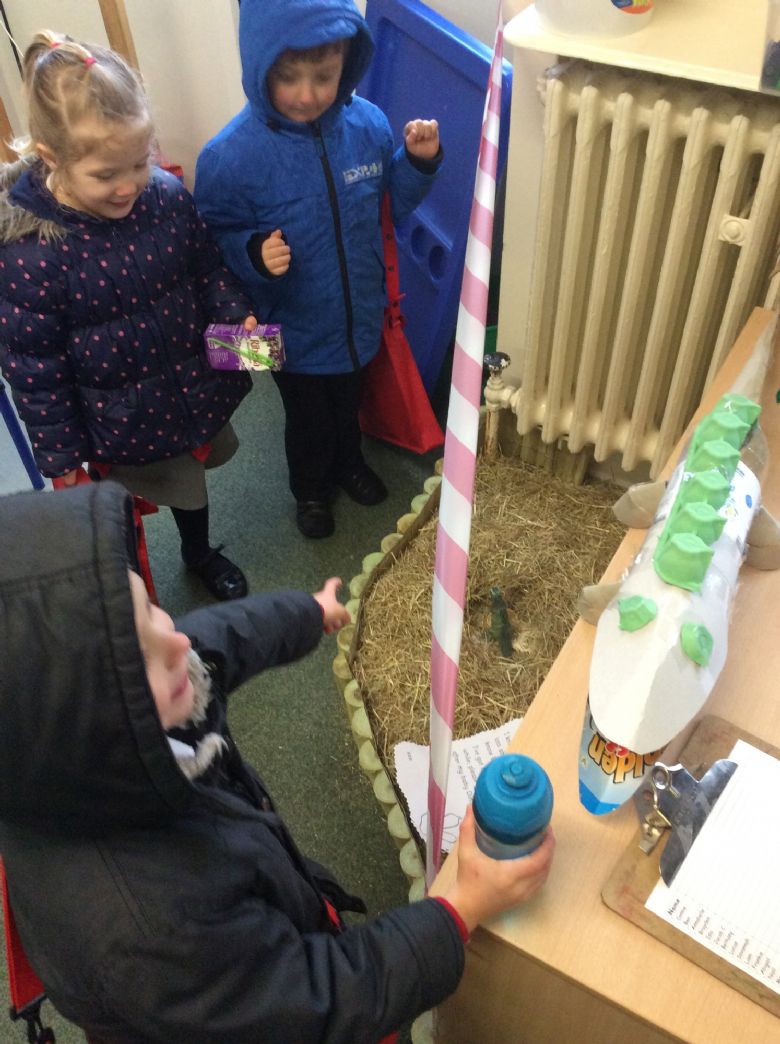 Dinosaur Diary- DAY 2
Tuesday - The children were very excited to come in and see that over night our special Dinosaur egg hatched into a tiny baby T-Rex. Most of the children think it might be a boy T-Rex but he hasn't got a name yet, have you got any ideas?. A lot of the children think that our special little T-Rex may grow bigger over night.
Keep your eye on him!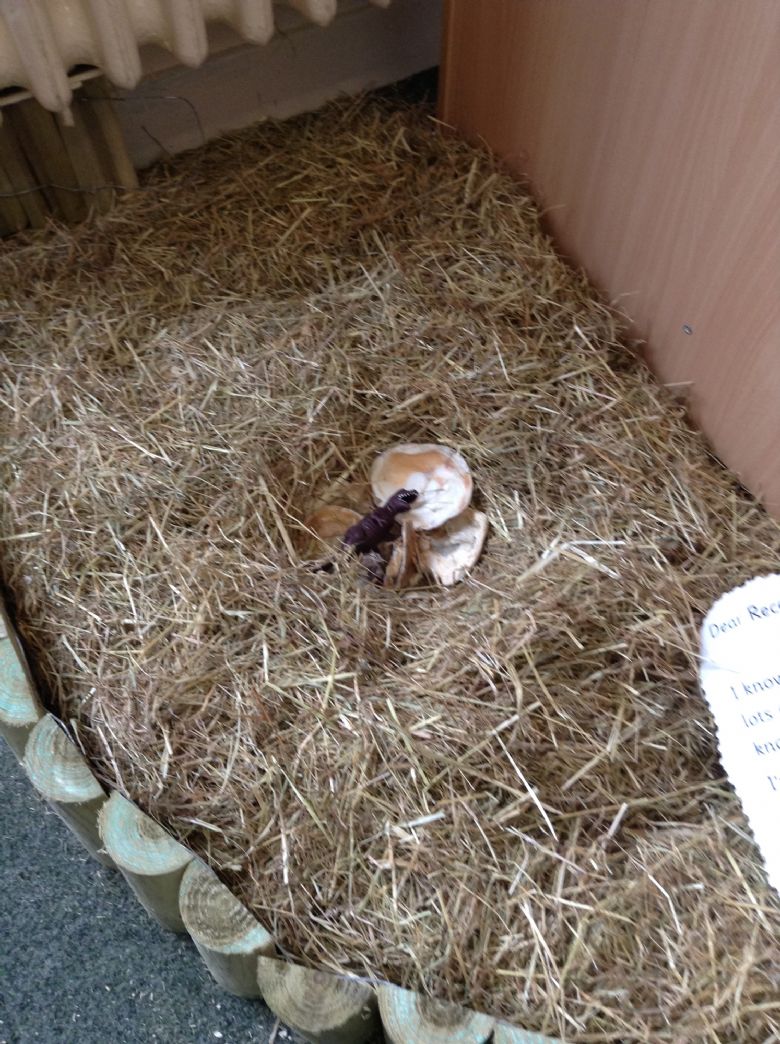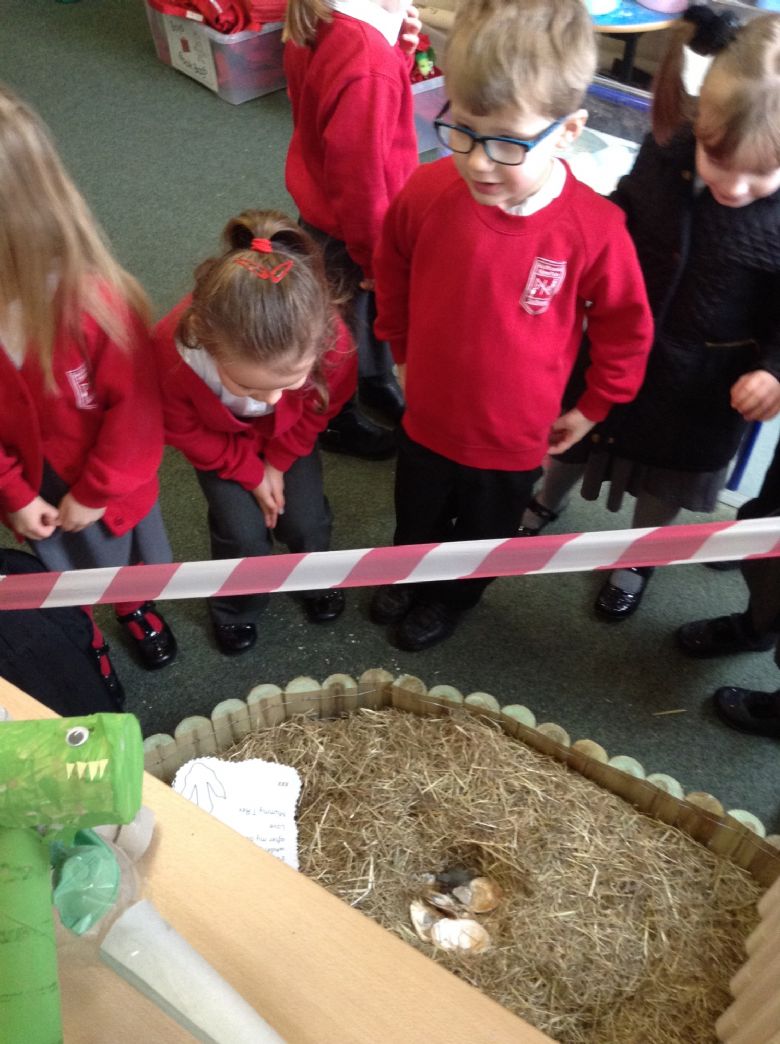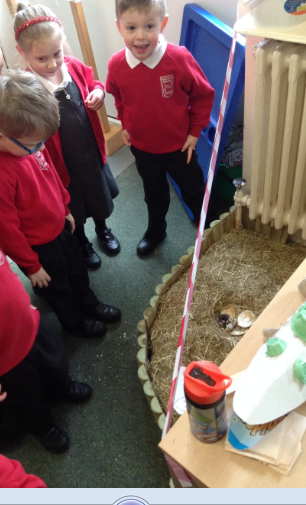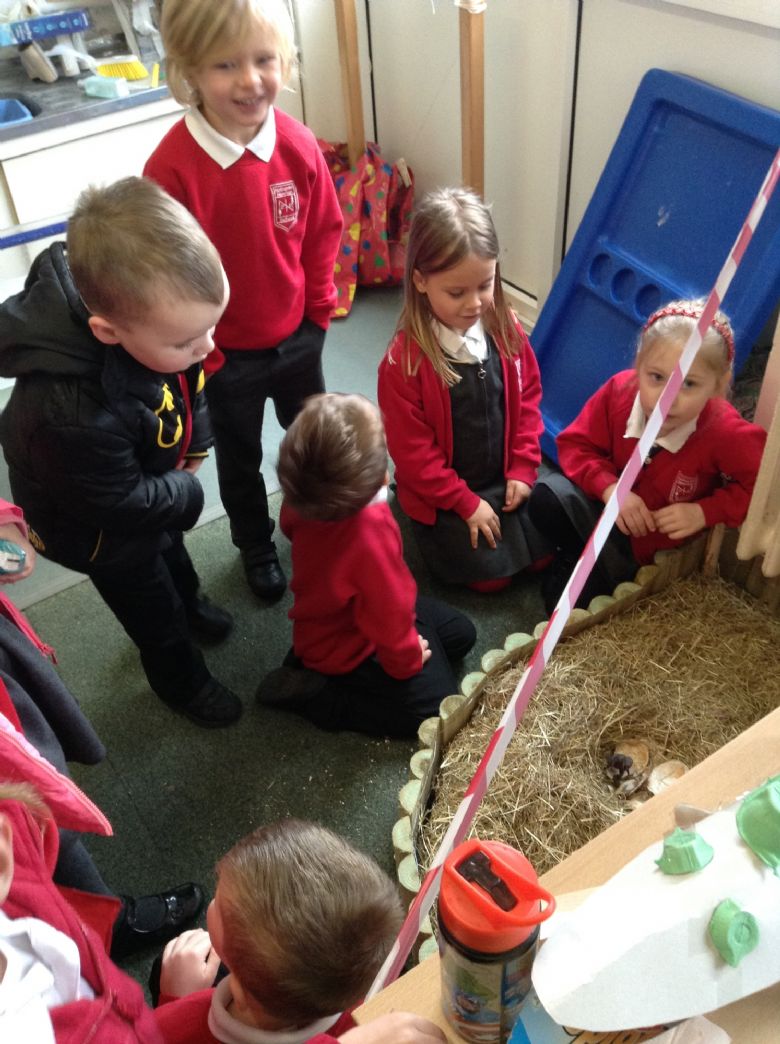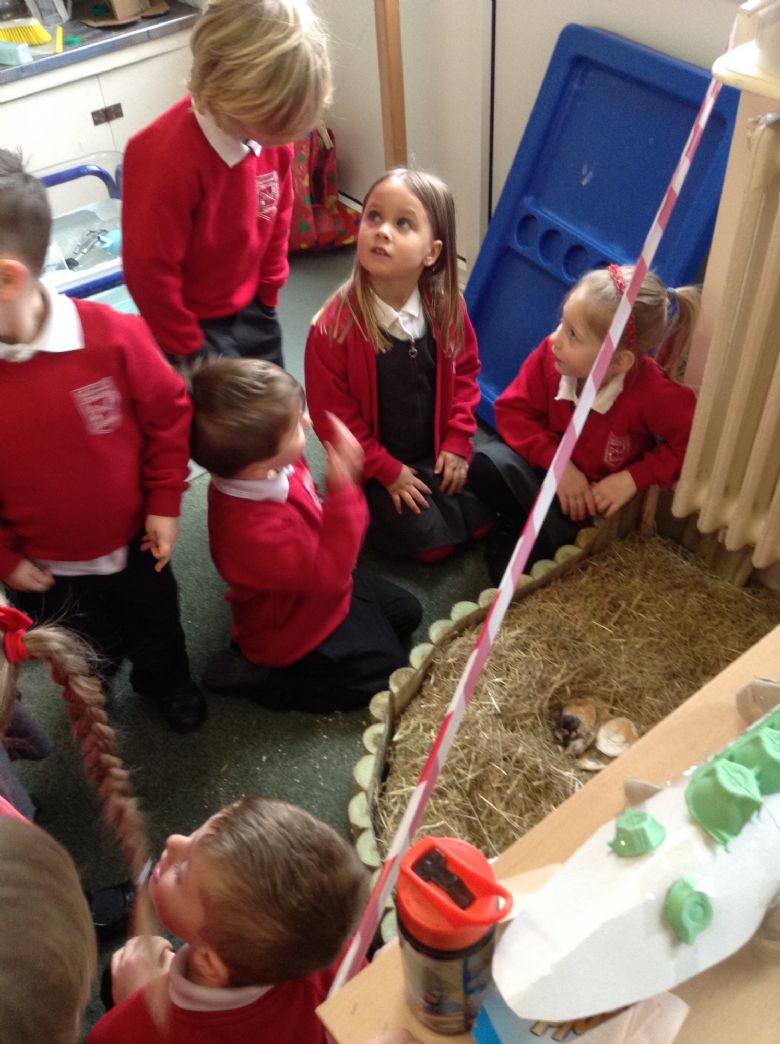 Dinosaur Diary- DAY 1
Monday - Over the weekend a Dinosaur visited our classroom and left us our very own Dinosaur egg in a nest. All the children have been very careful not to touch the Dinosaur egg and we're going to look after it until it's mummy comes back. Lot's of the children spent time watching the Dinosaur egg and making predictions about whats going to happen next.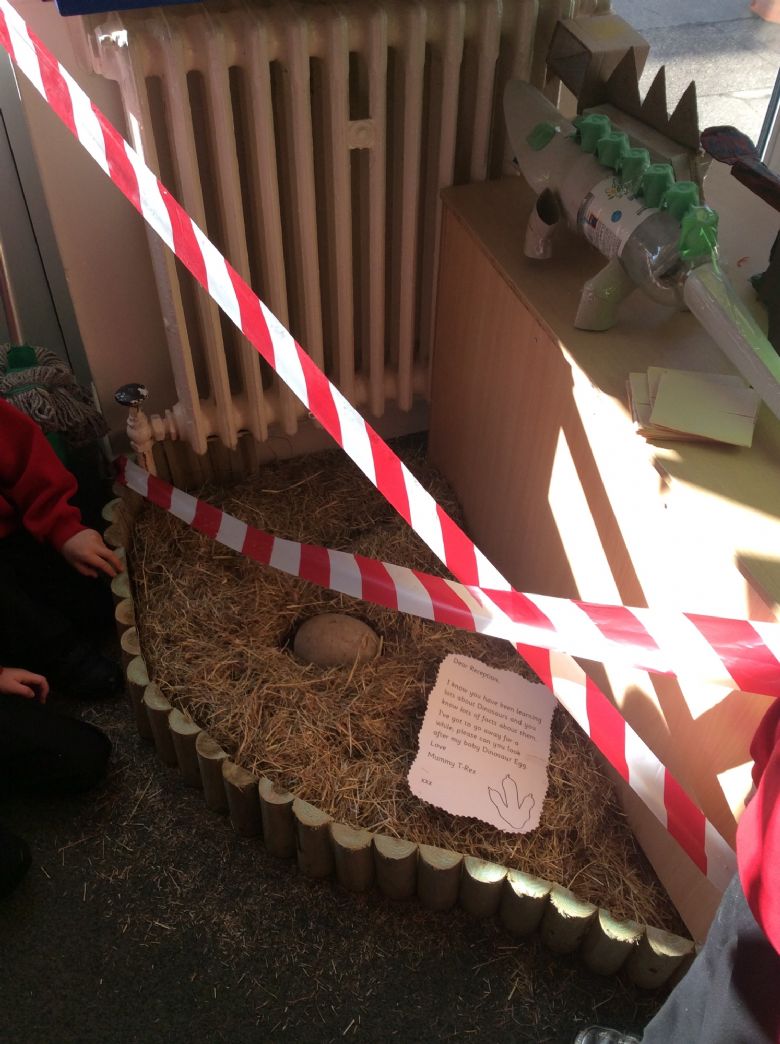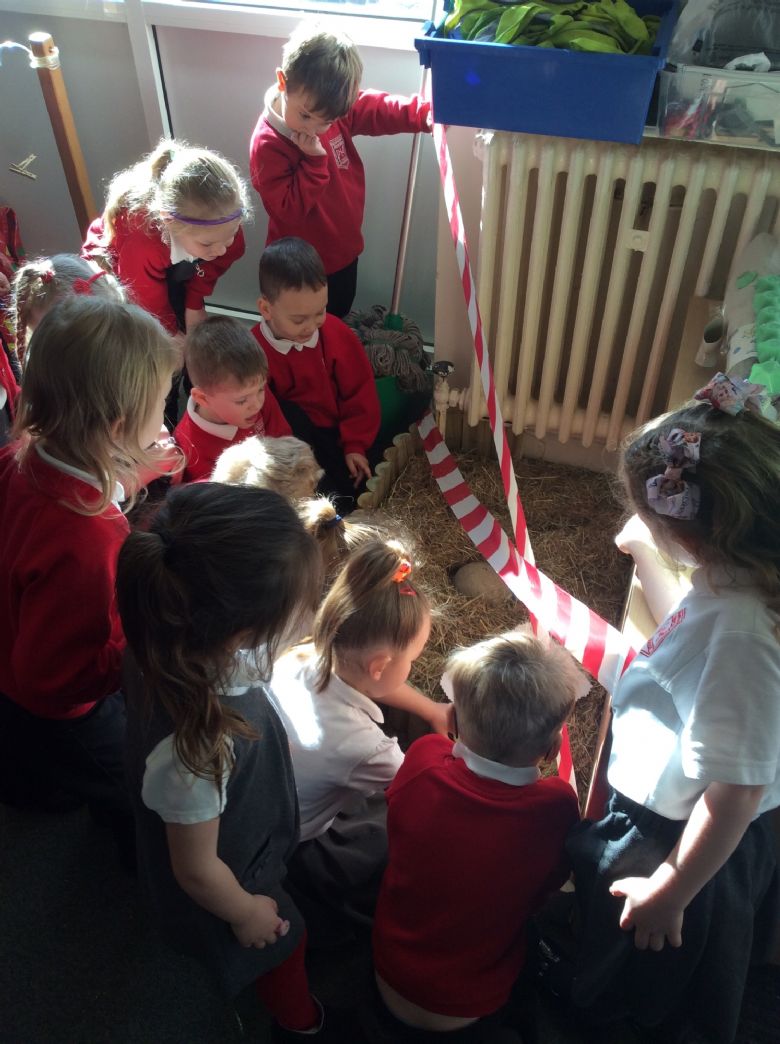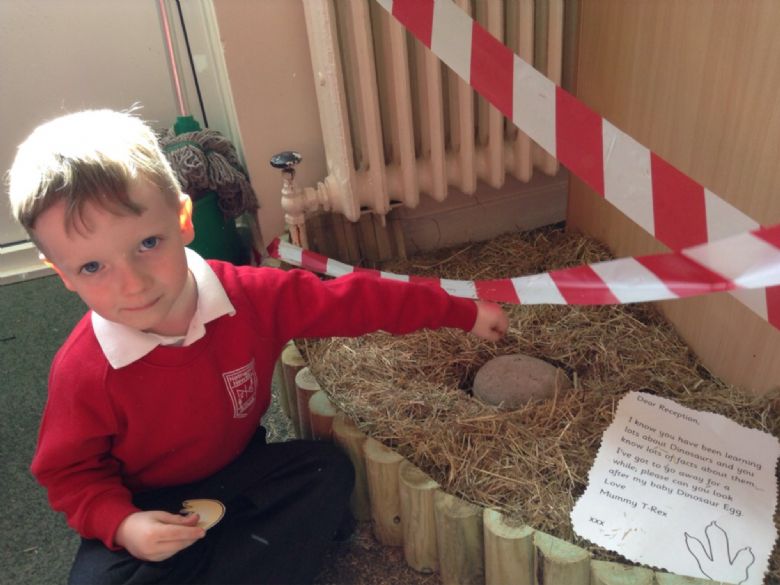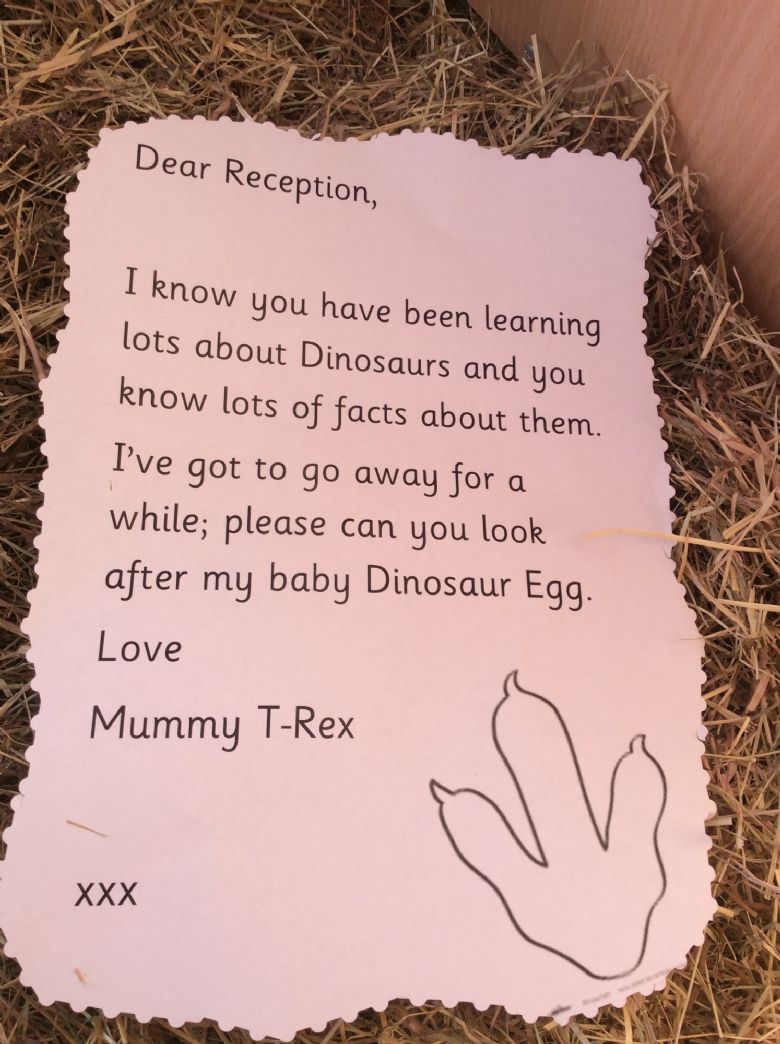 Mother's Day Morning
Thank you to all of the Mum's, Nanny's, Grandma's and Aunties that attend our 'Mother's Day Morning' all of the children really enjoyed themselves. It was really nice to see the children engaging in a range of activities and we hope you enjoyed the assembly and all of the lovely paintings.

World Book Day
On Thursday the 3rd of March we celebrated World Book Day. All the children could bring in their favourite book and we took part in a range of dinosaur activities related to the book set "Harry and the Bucket Full of Dinosaurs". Each child made their own dinosaur mask to take home. Children shared their favourite books from home with children from Year 1 and we had a circle time in each class where the children told us what was their favourite book was and why. We hope all the children in Reception enjoyed World Book Day as much as we did!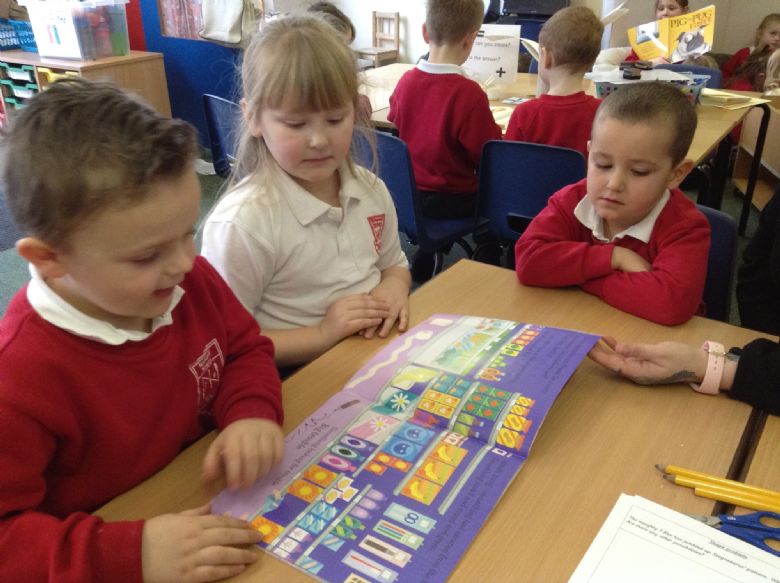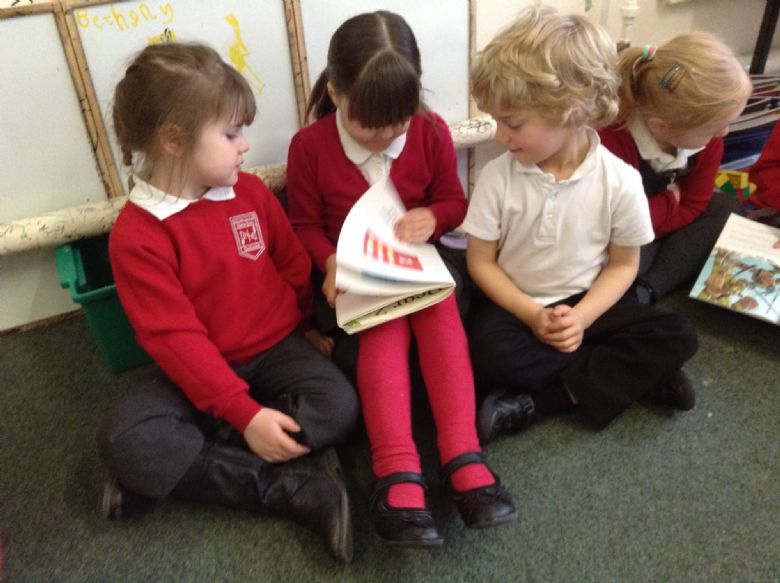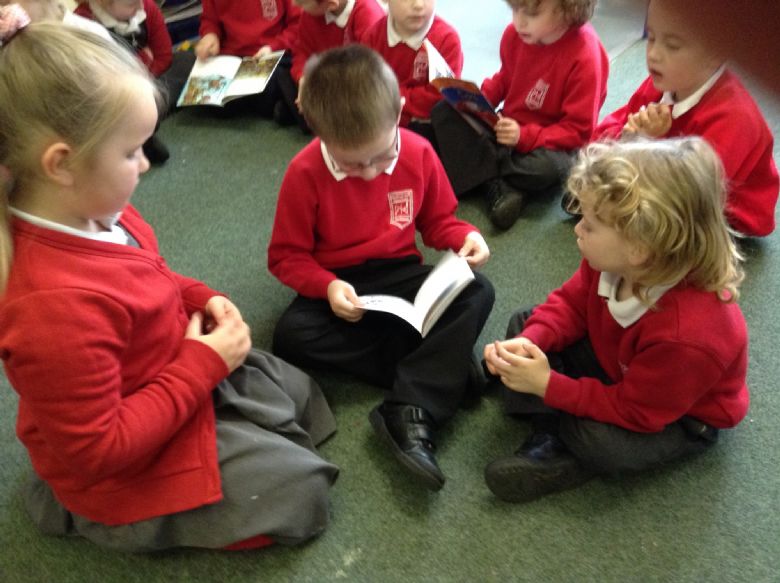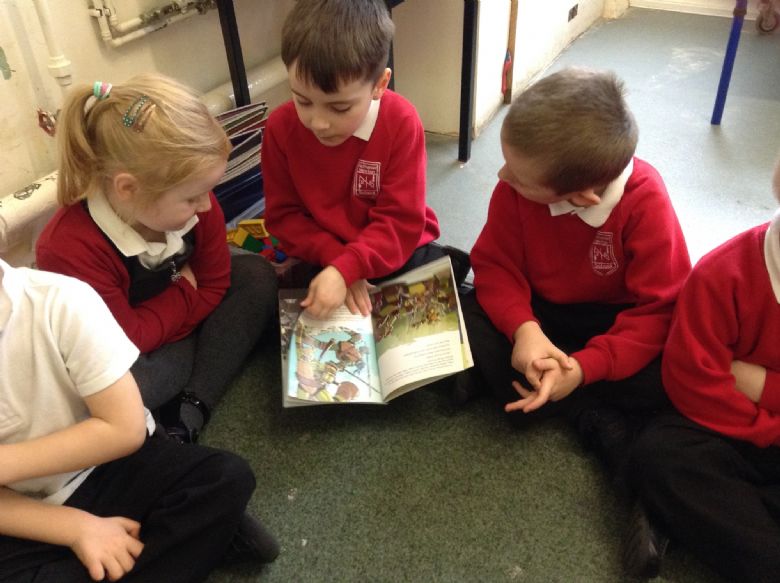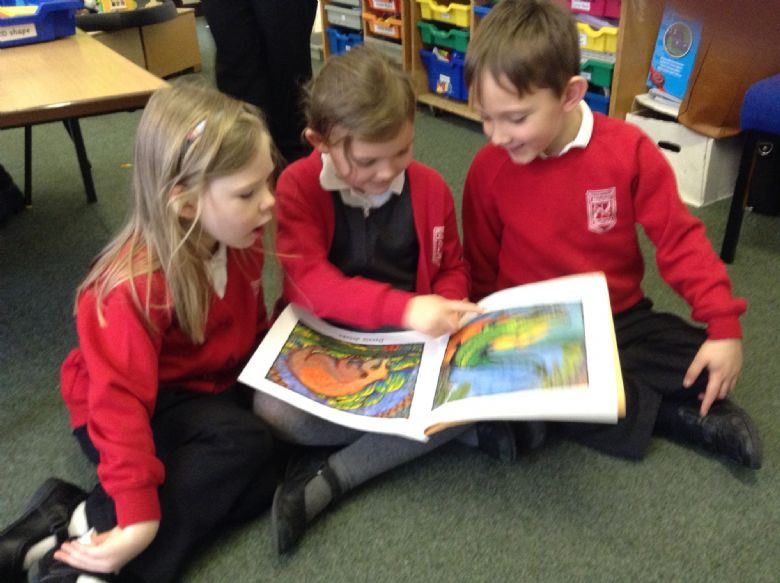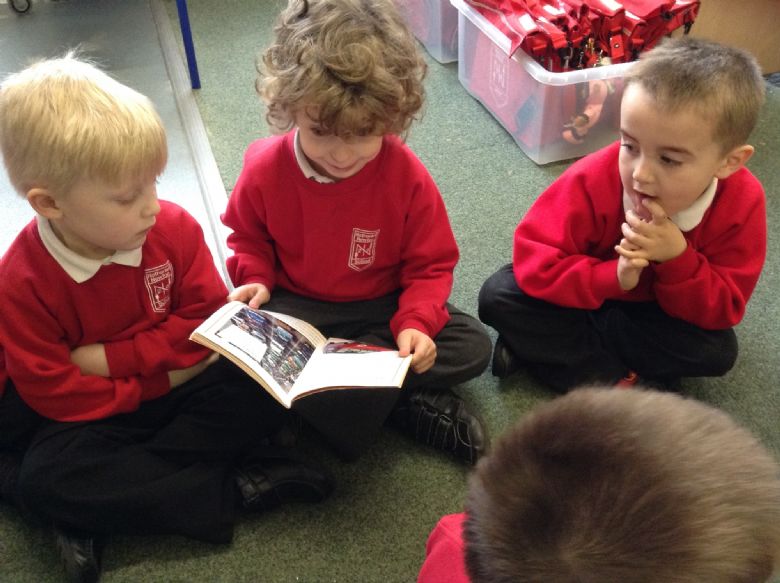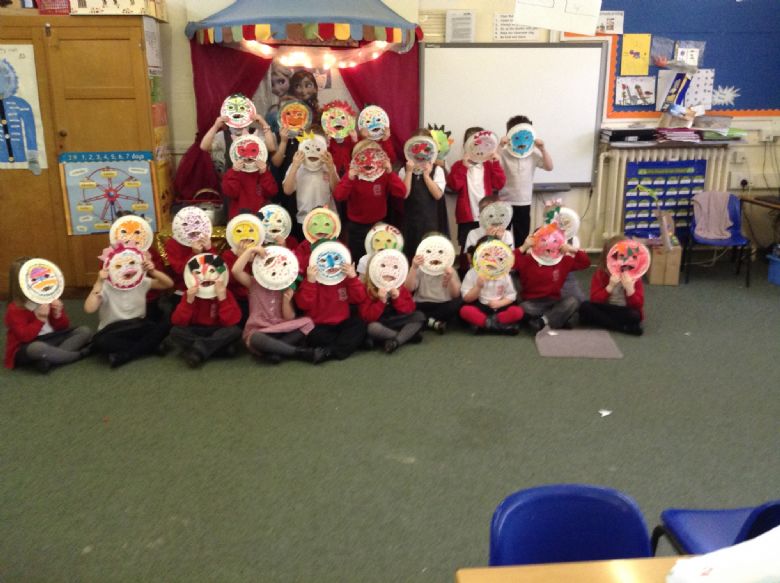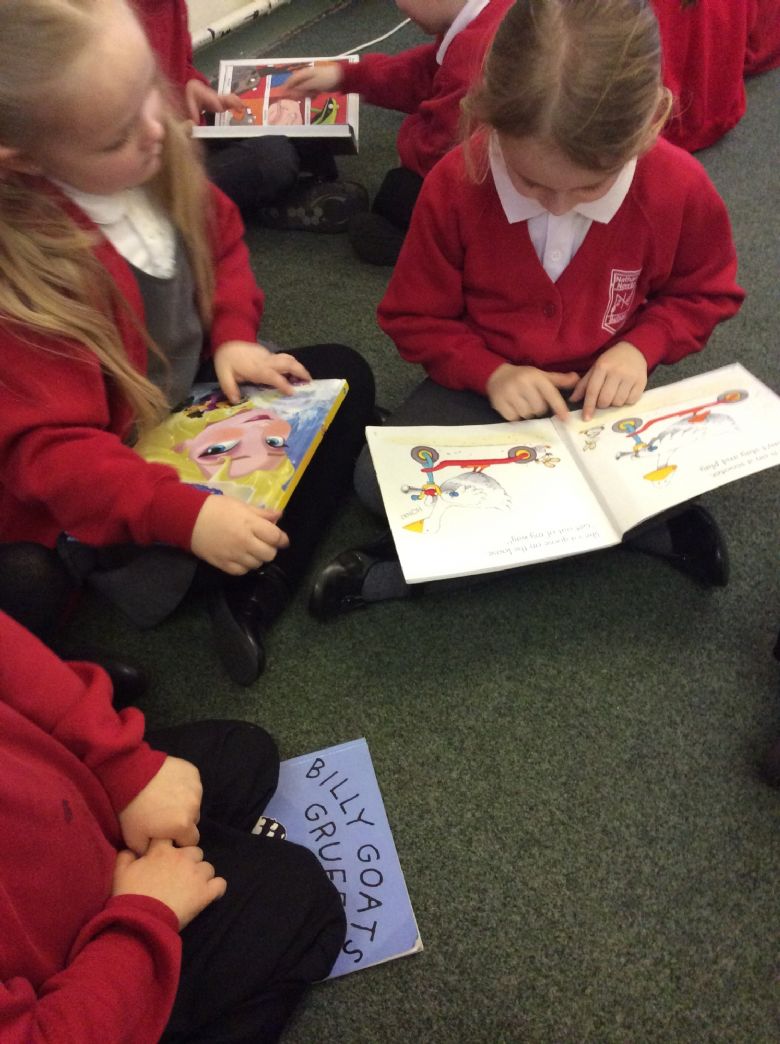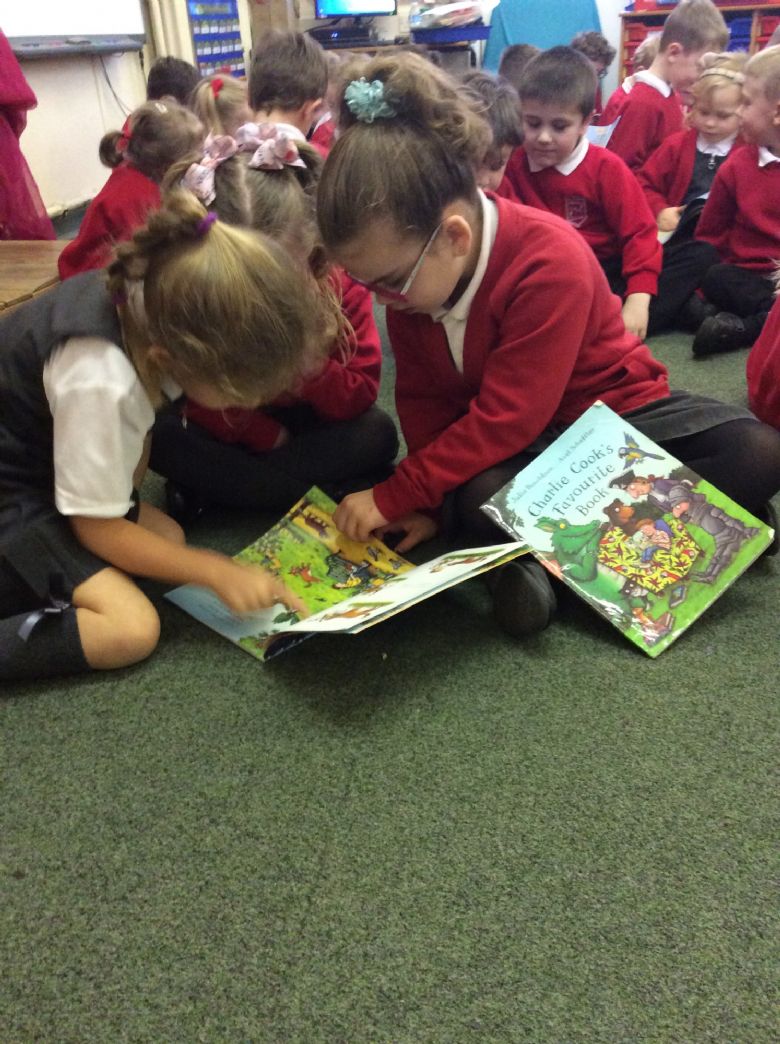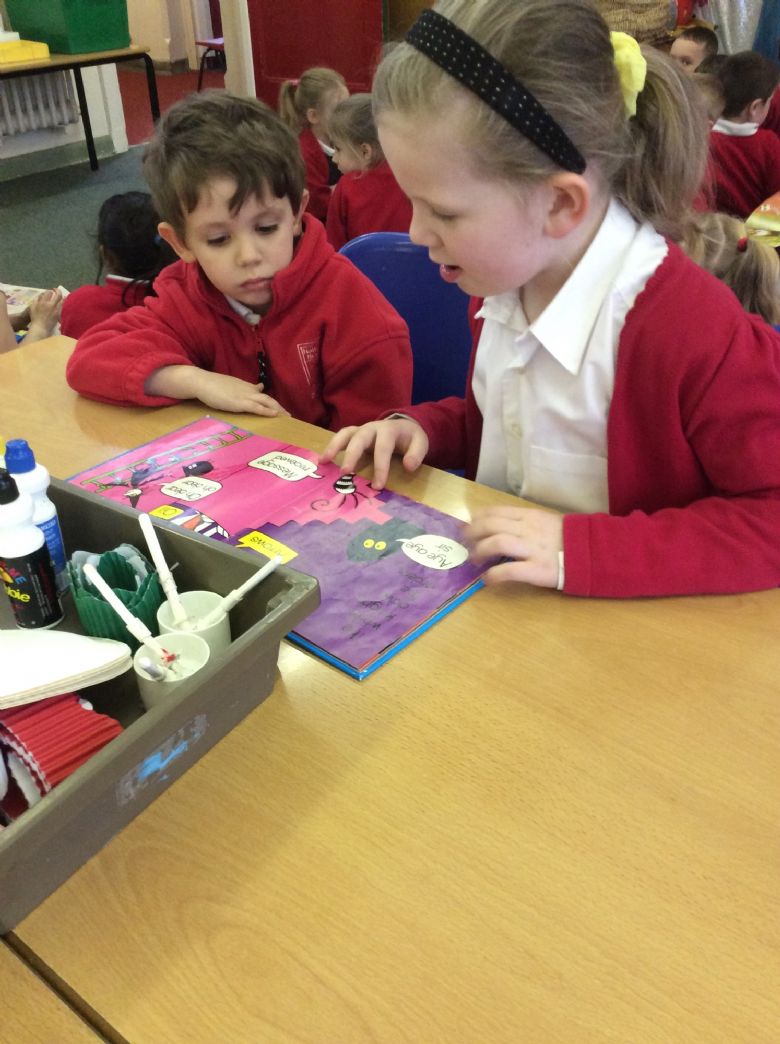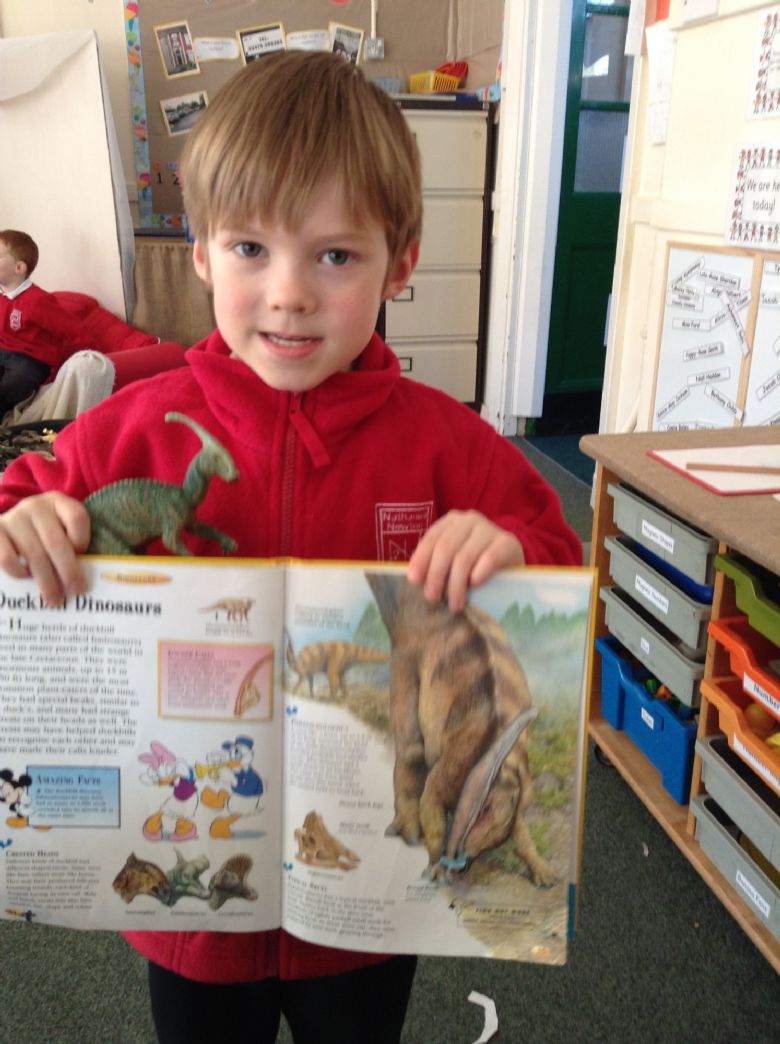 Maths Week - Jack and the Beanstalk
During maths week the children took part in a range of activities based on the story of Jack and the Beanstalk. The children counted magic beans, added amounts of beans and measured each other using the giants footprints.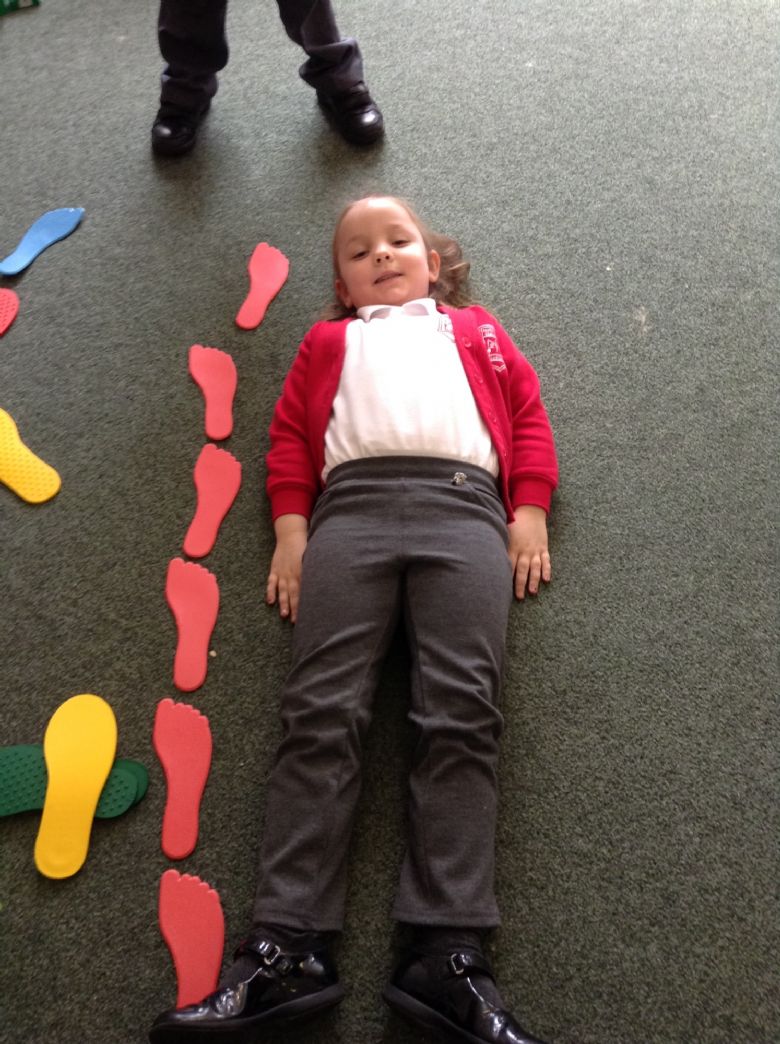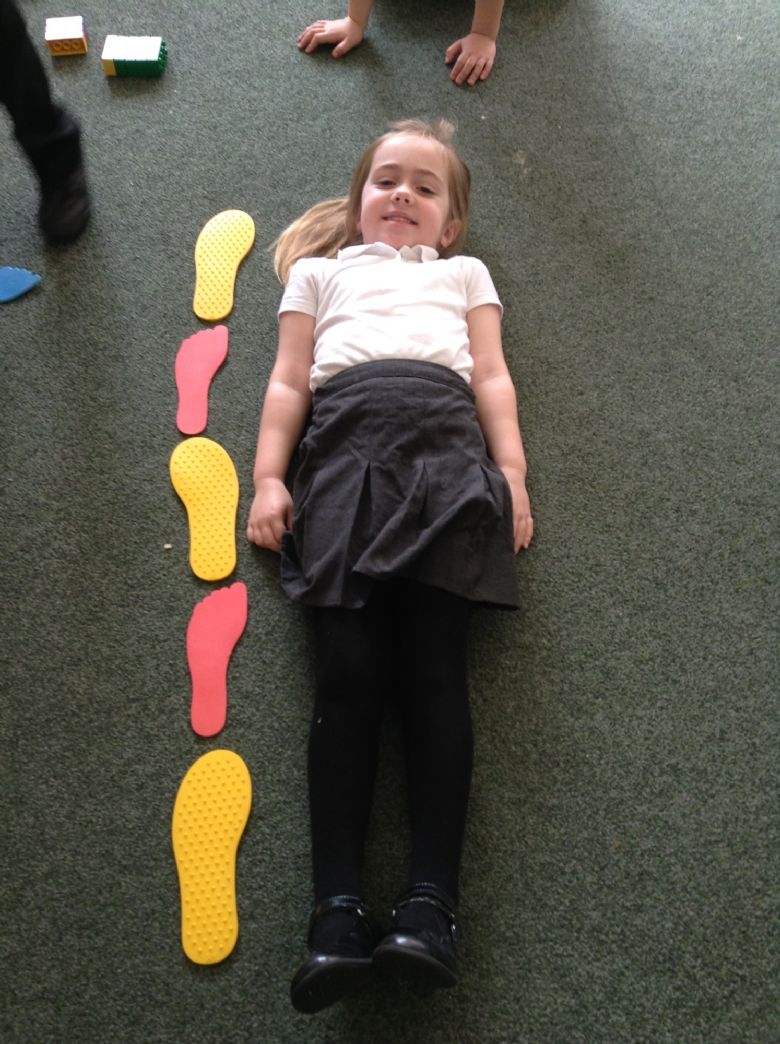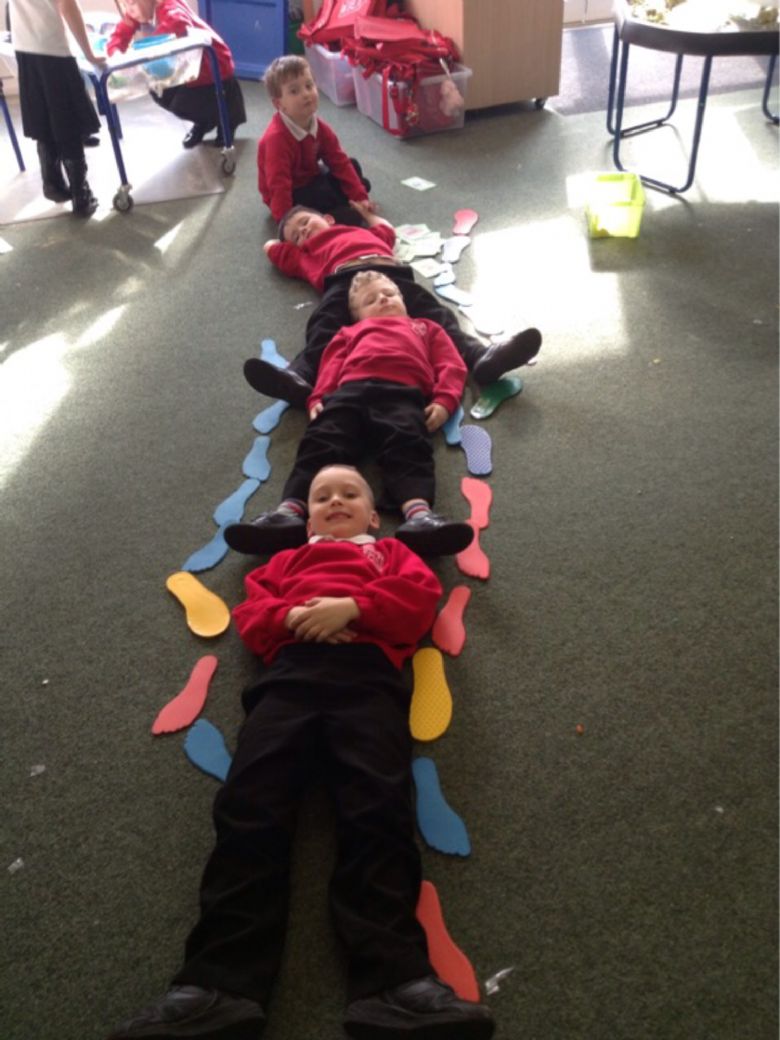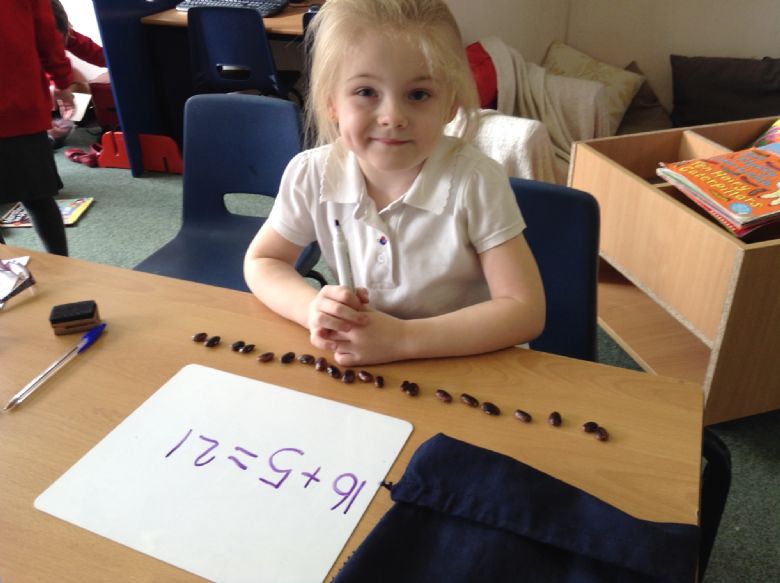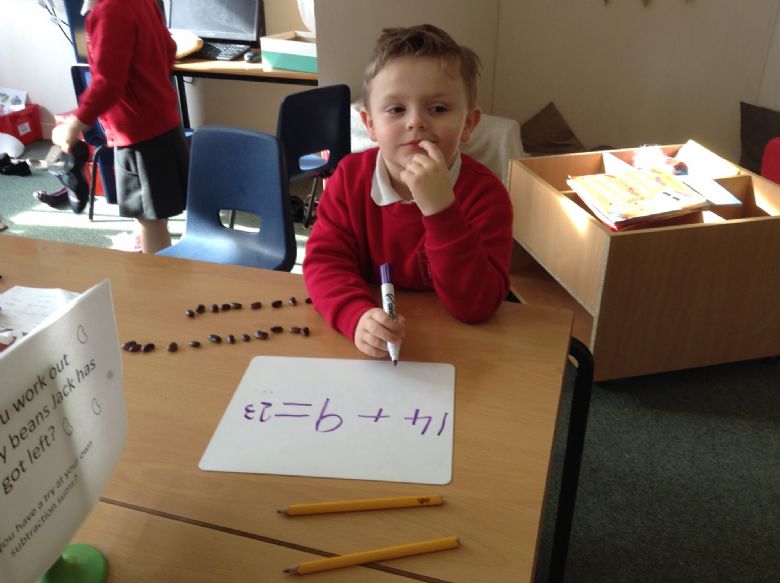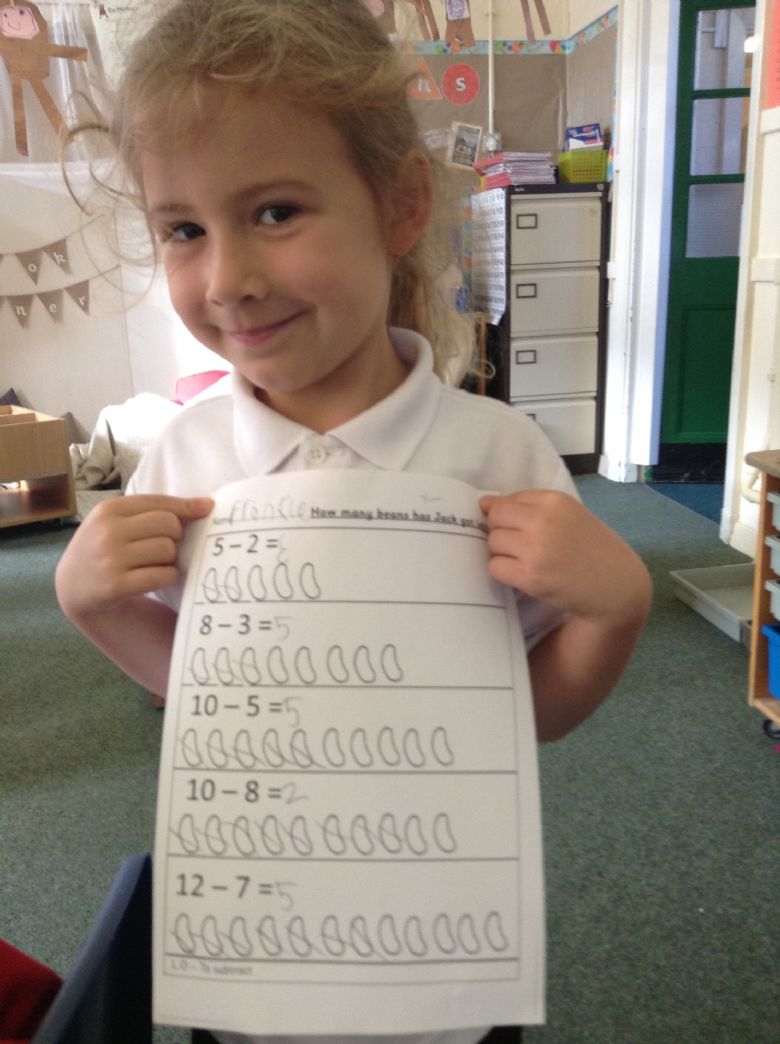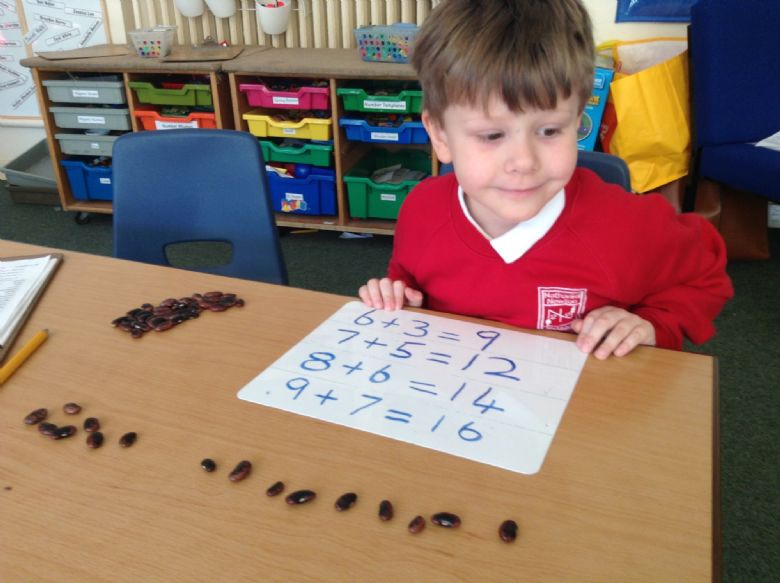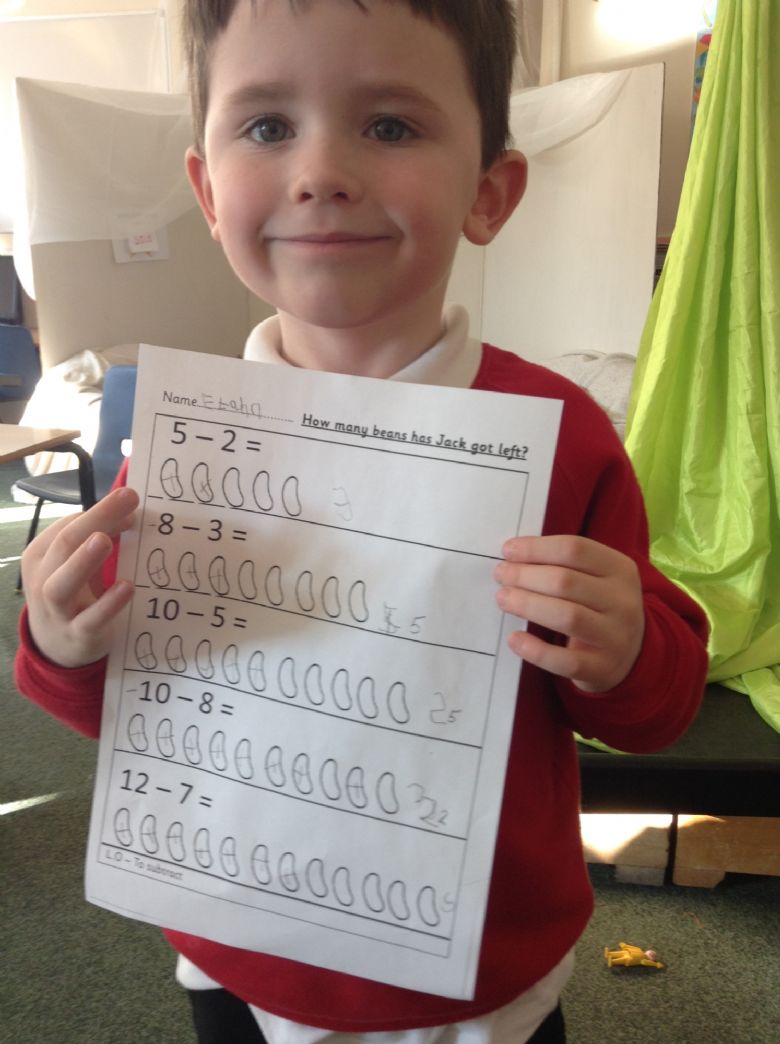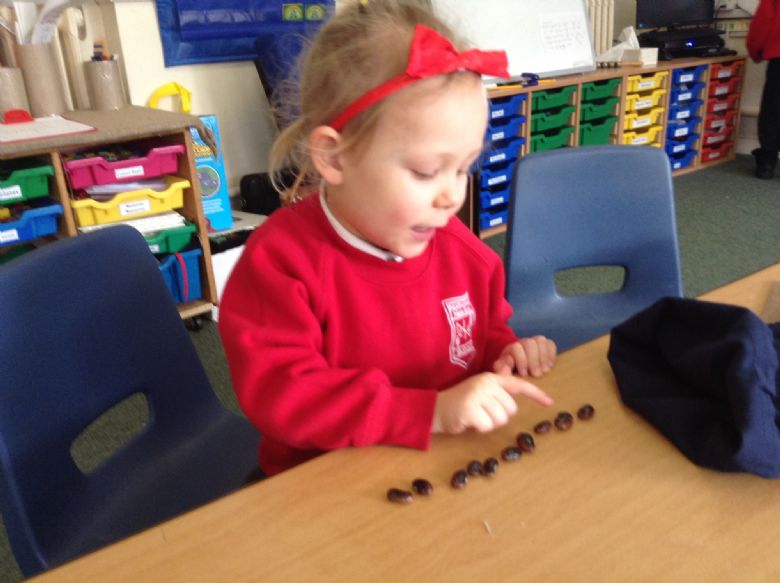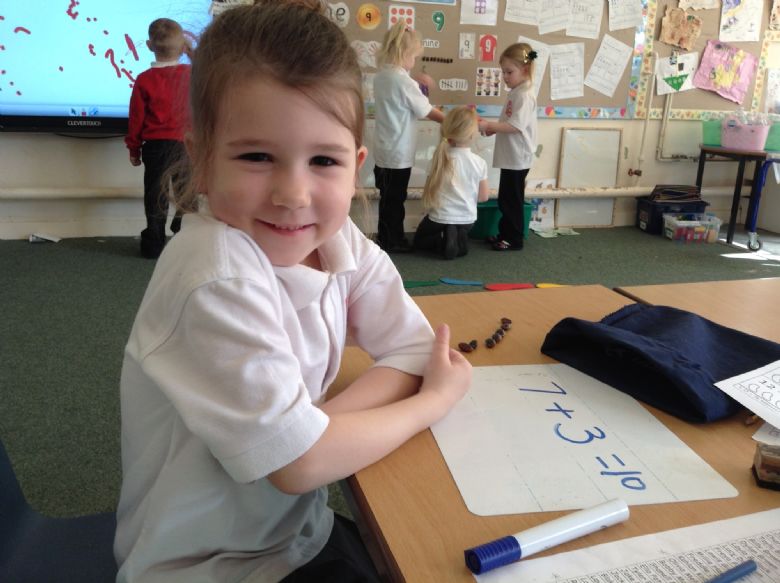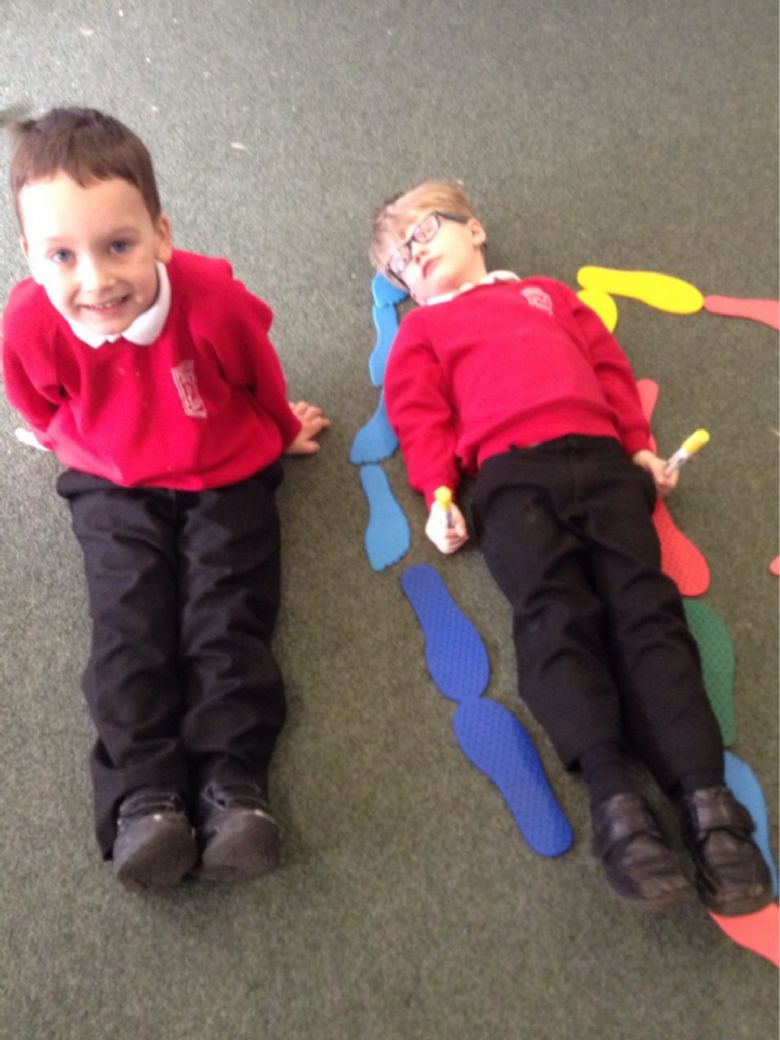 Frozen
This term we have been exploring ice- what it feels like, what it looks and what happens to it. We have also been learning about arctic animals, hibernation and migration.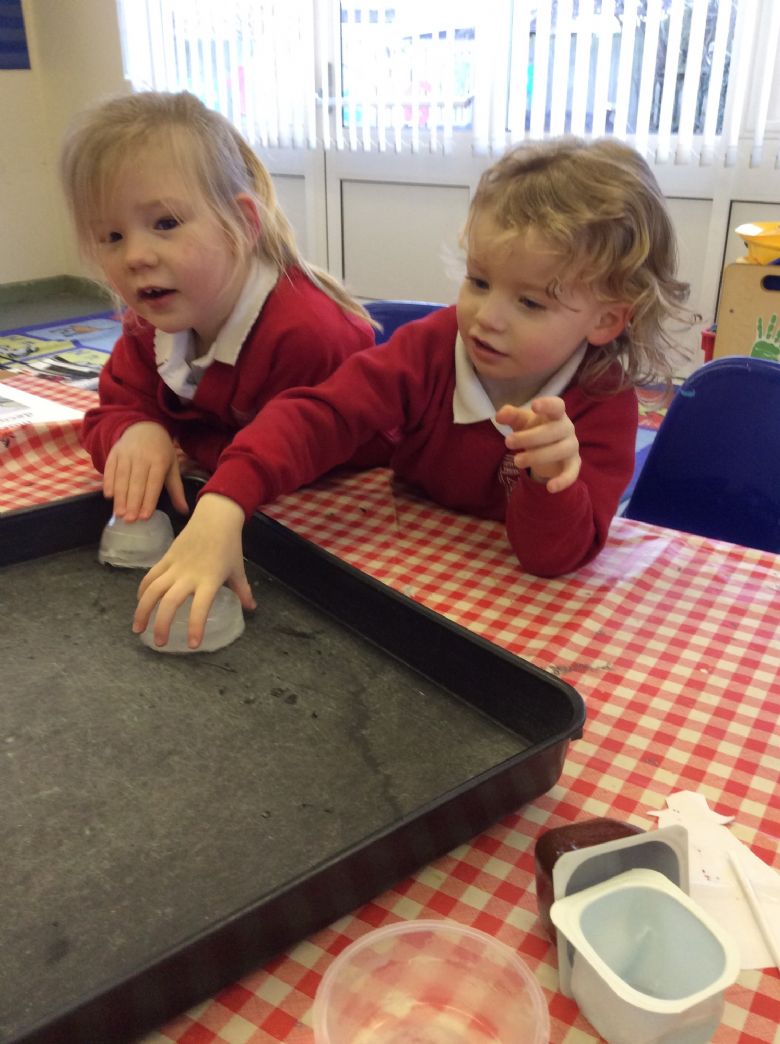 Birds
We have been looking at different birds out of our bird hide using binoculars, so far we have seen black birds, pigeons, blue tits and robins. Did you know a female black bird is brown? We have made our own fat balls to give to the birds, look out for them on our bird table.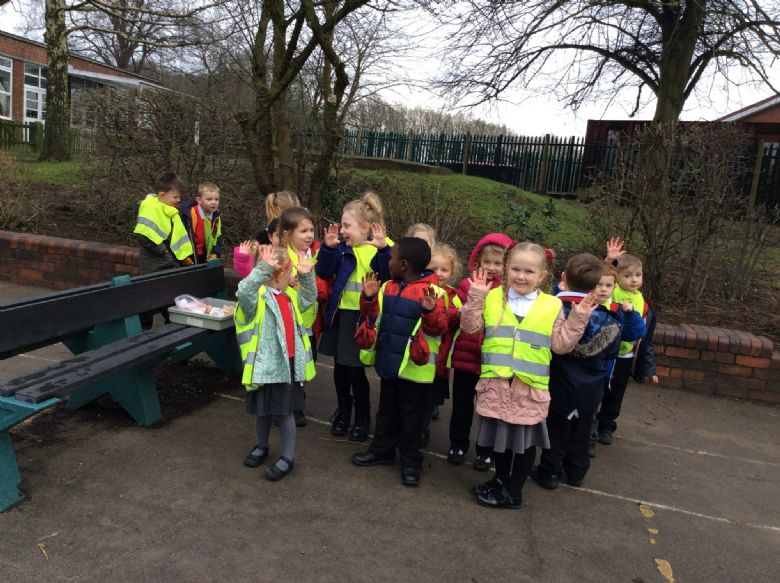 Pirates!!!
We have been having lots of fun dressing up and acting as pirates. We have been writing messages in bottles, counting treasure and learning pirate talk!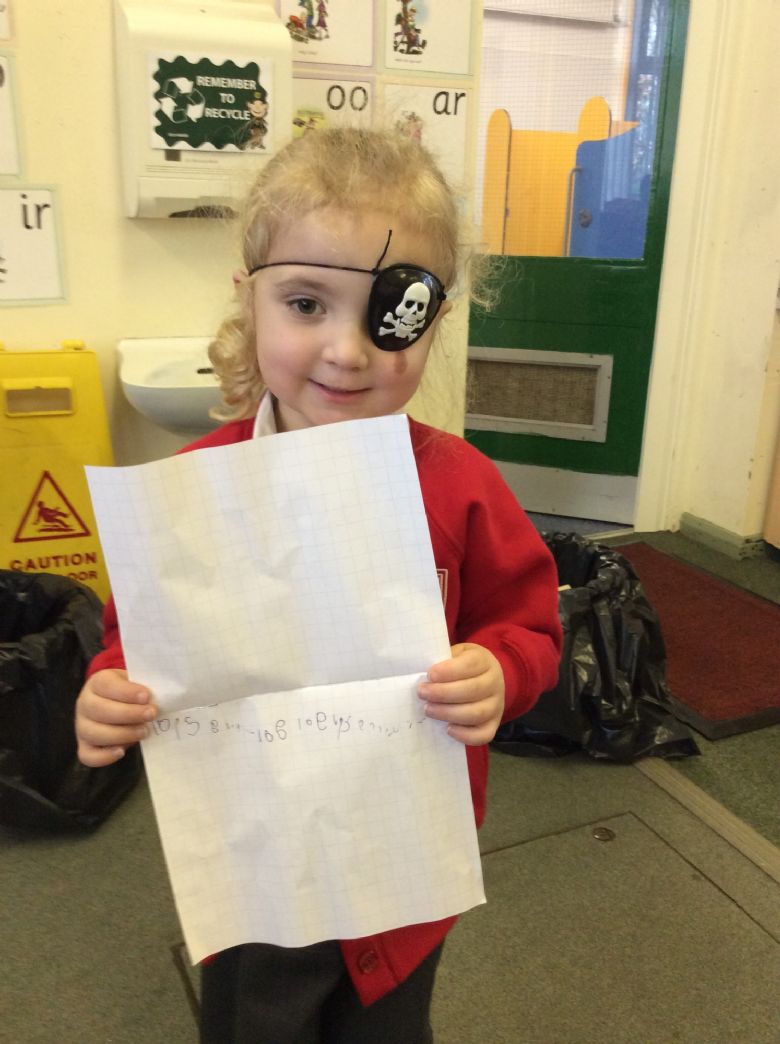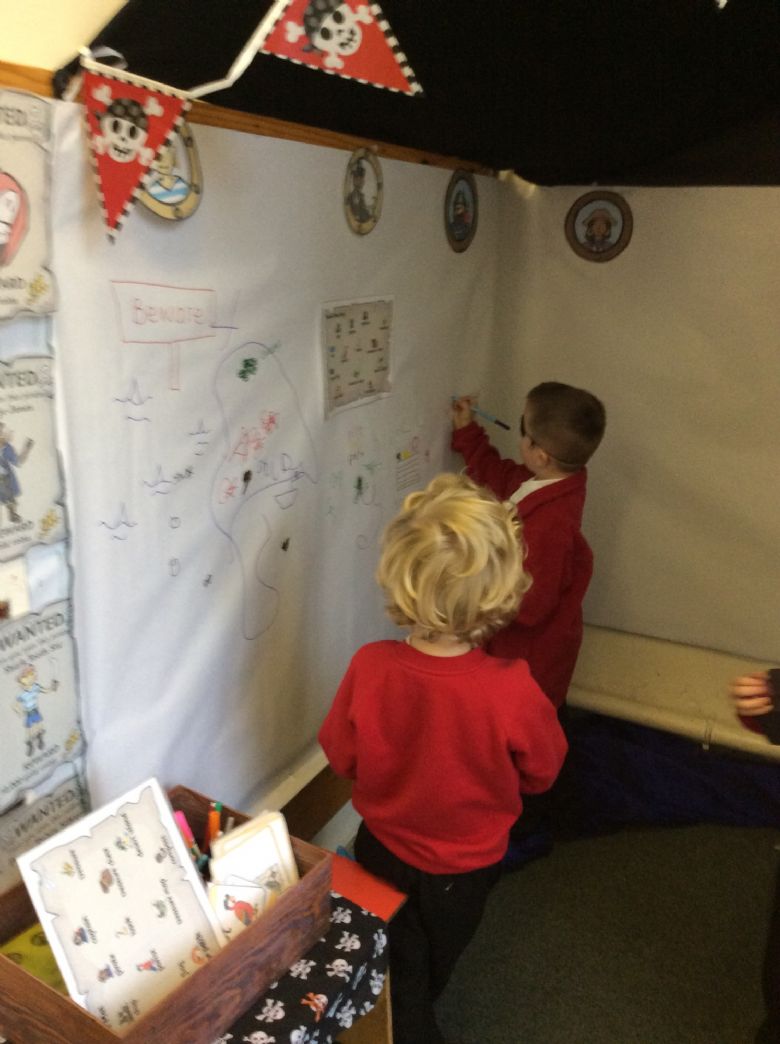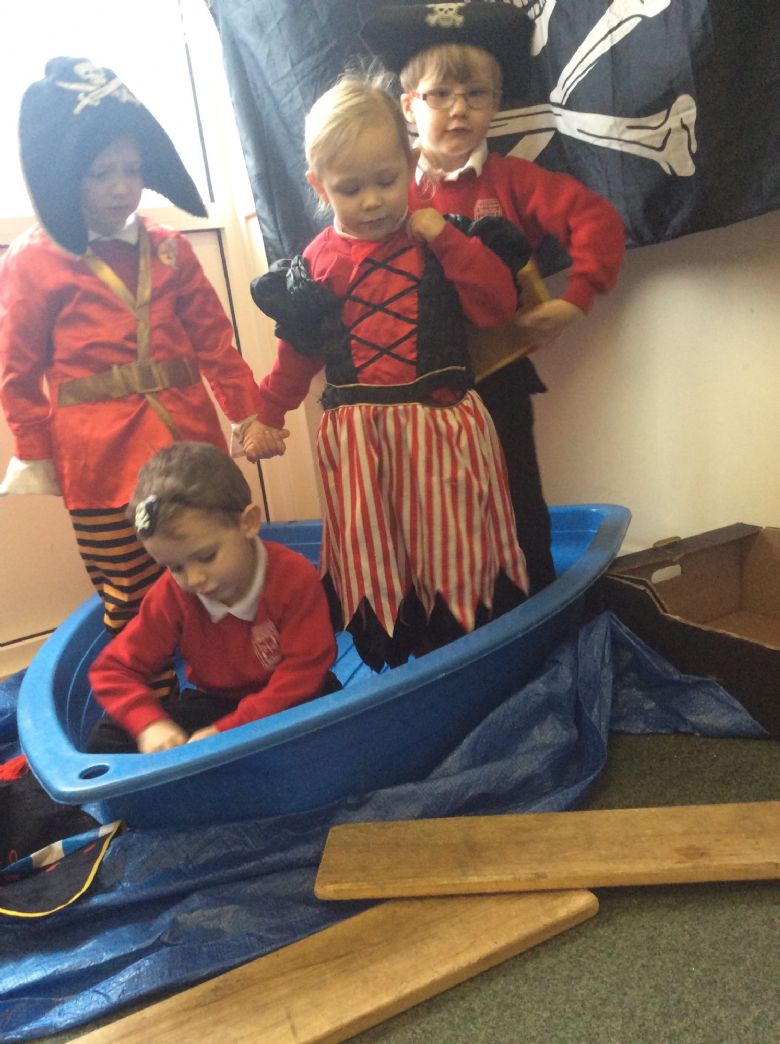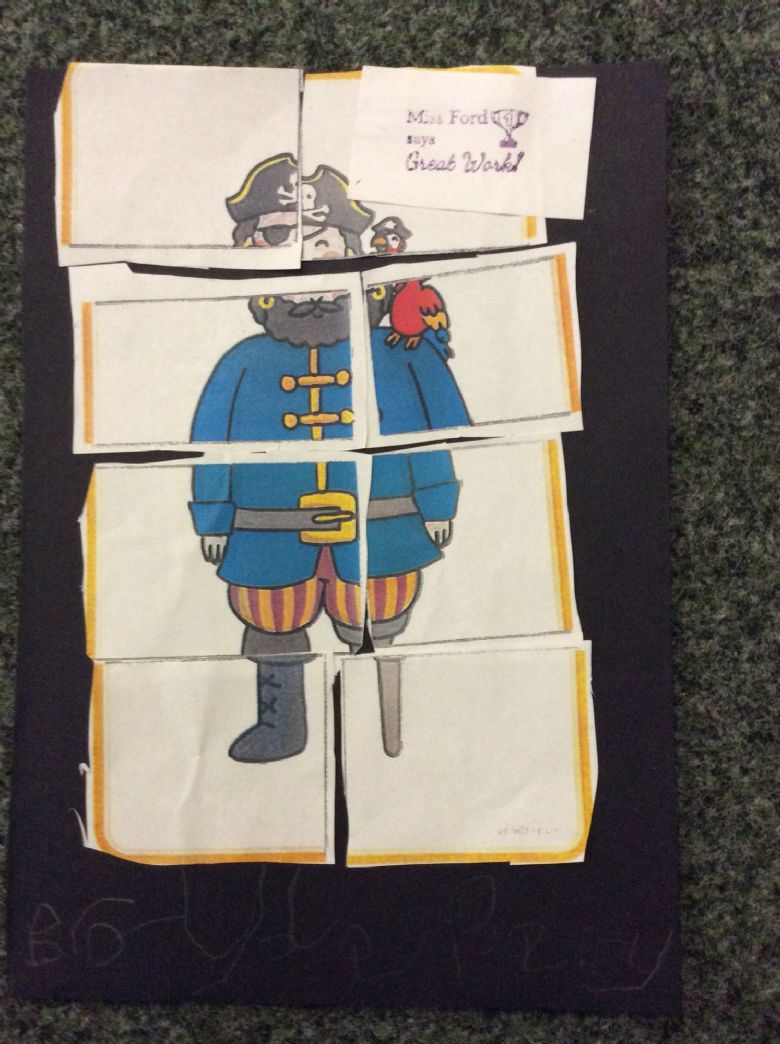 Our Wedding!
We had a lovely time on Monday morning for our very own wedding. Thank you for all the donations to the wedding buffet, the children really enjoyed the treats. We had a pretend ceremony where the children were upstanding for the bride and bridesmaids, the bestman carefully looked after the rings for the groom and all the children enjoyed a dance at the post wedding disco. The morning was a great success and all the children looked very smart!
Our Visit to the Vets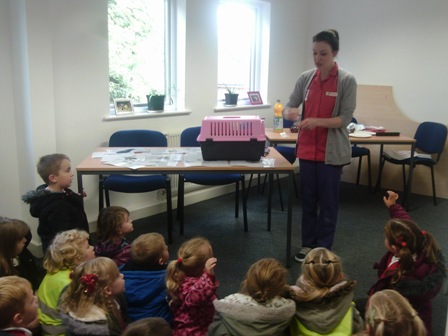 We all had a wonderful time when we went to the 'Your Vets' practice on Camp Hill Road. The vets there were fantastic and showed us how they care for the animals when they come in and some of the equipment they used. The children loved it and now are experts when they are playing in our vet role-play area!
Year One 2015-2016
Multicultural week - China Day!
We have been enjoying our multicultural week by learning all about China in Year One. The children have learned lots of interesting facts and made lots of chinese inspired creations. On Wednesday we welcomed Alex and Dan into school who showed us the Chinese Lion Dance and let us have a go! It was great fun and we all made chinese crafts in the afternoon. Click here to see some pictures of our day!
Dragons!
Our dragons topic has certainly fired the childrens imagination! It all started with a leeter from a boy called 'George' who was convinced he could see dragons. None of the adults in our school could see any - but the children went on a hunt round the school and found dragon eggs!
From there we decided to do lots of work around dragons and their myths. We draw dragon lands, and maps, made dragon eggs and masks and dragon machines to get the dragons back to Dragon Land! great fun!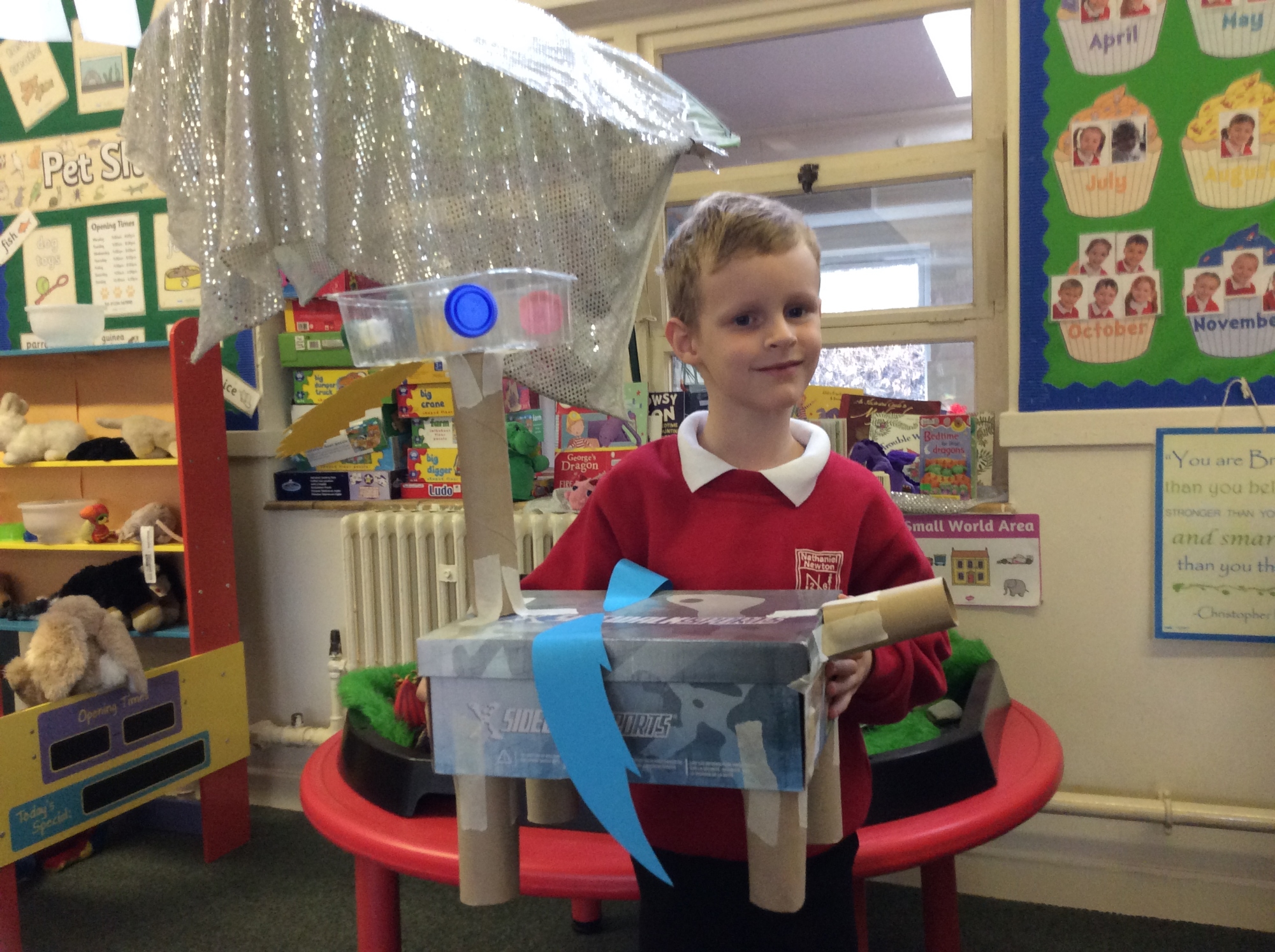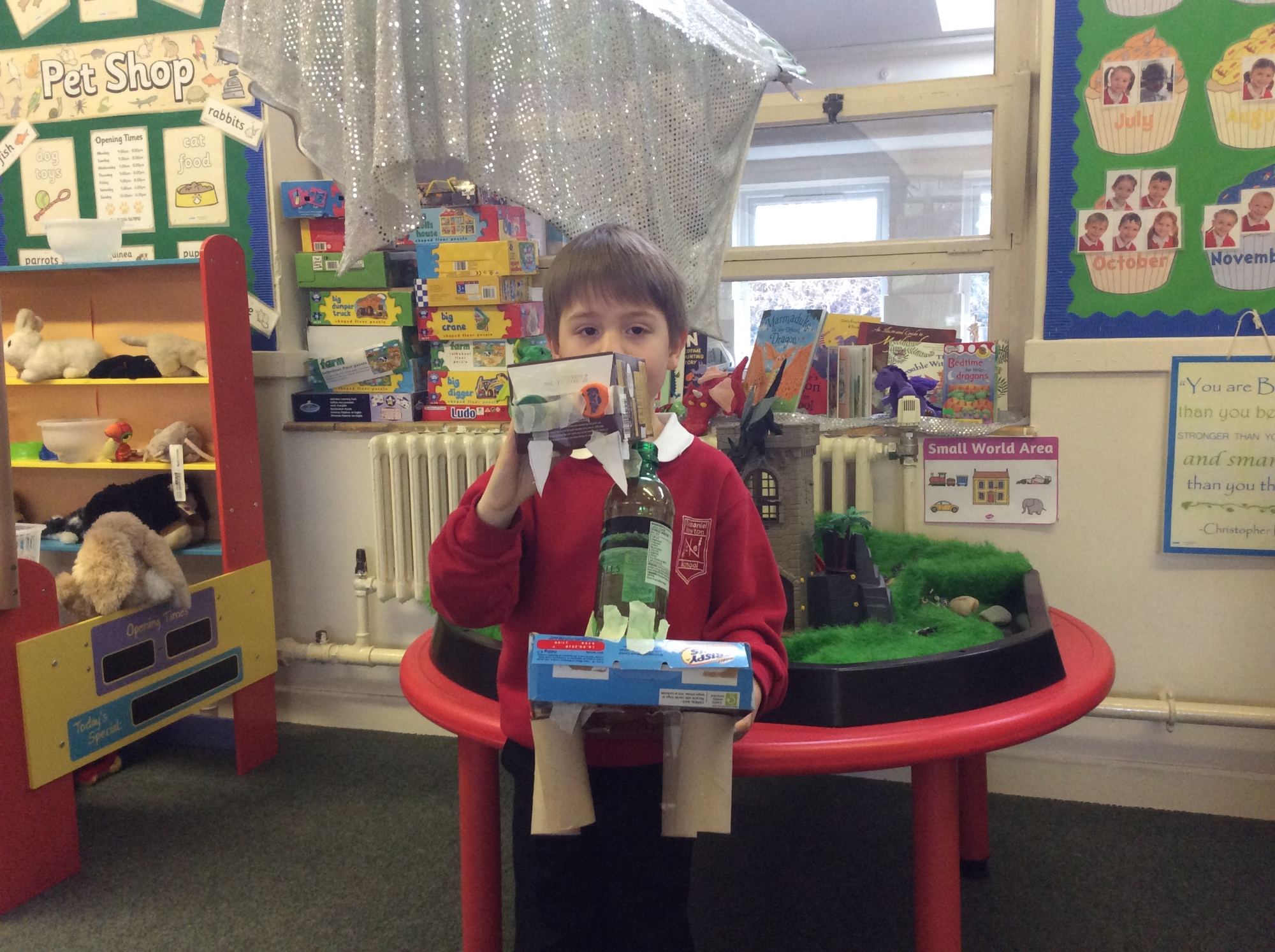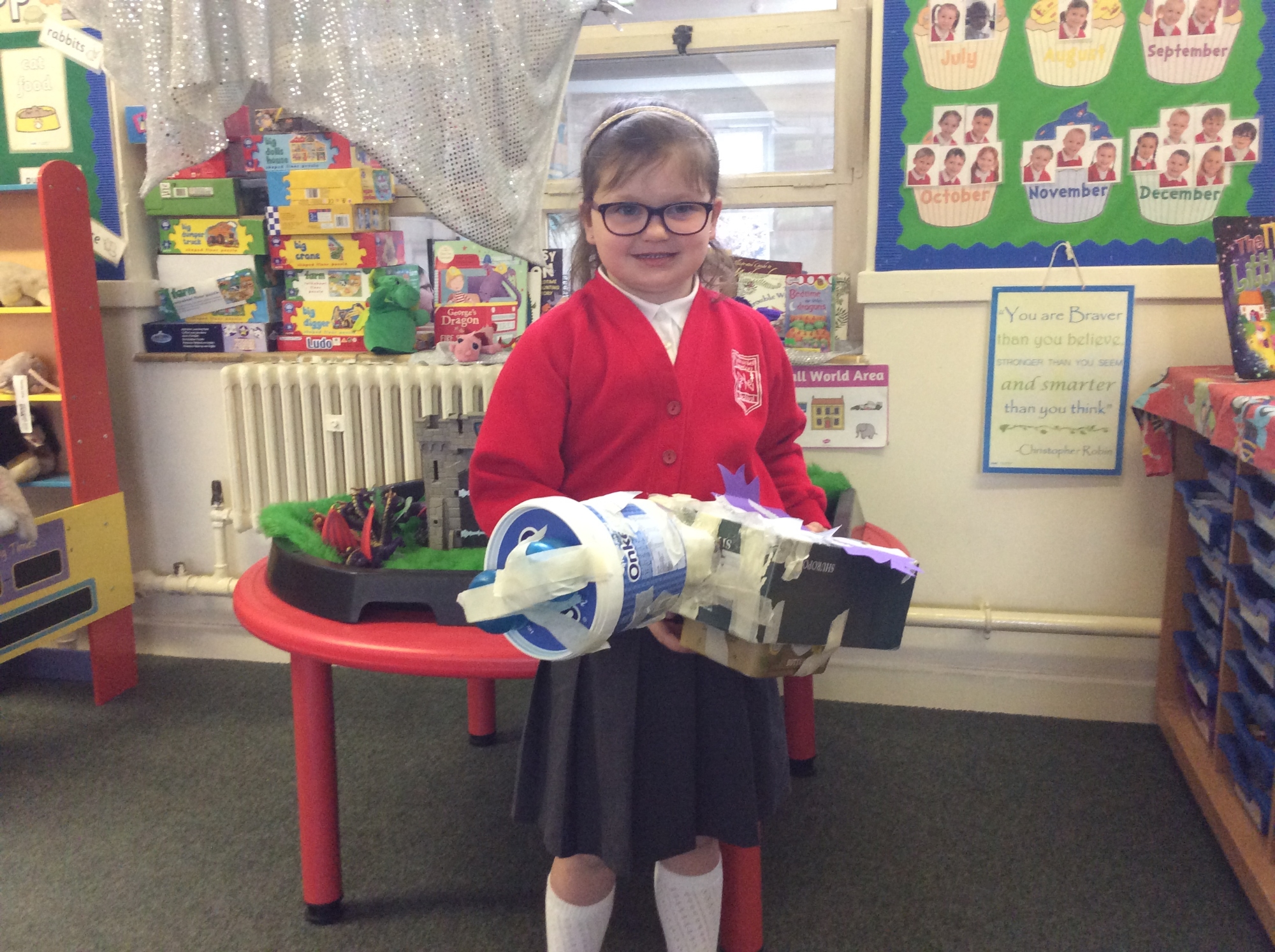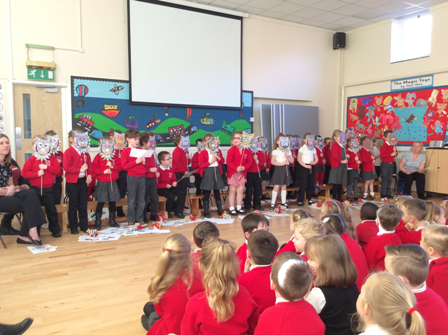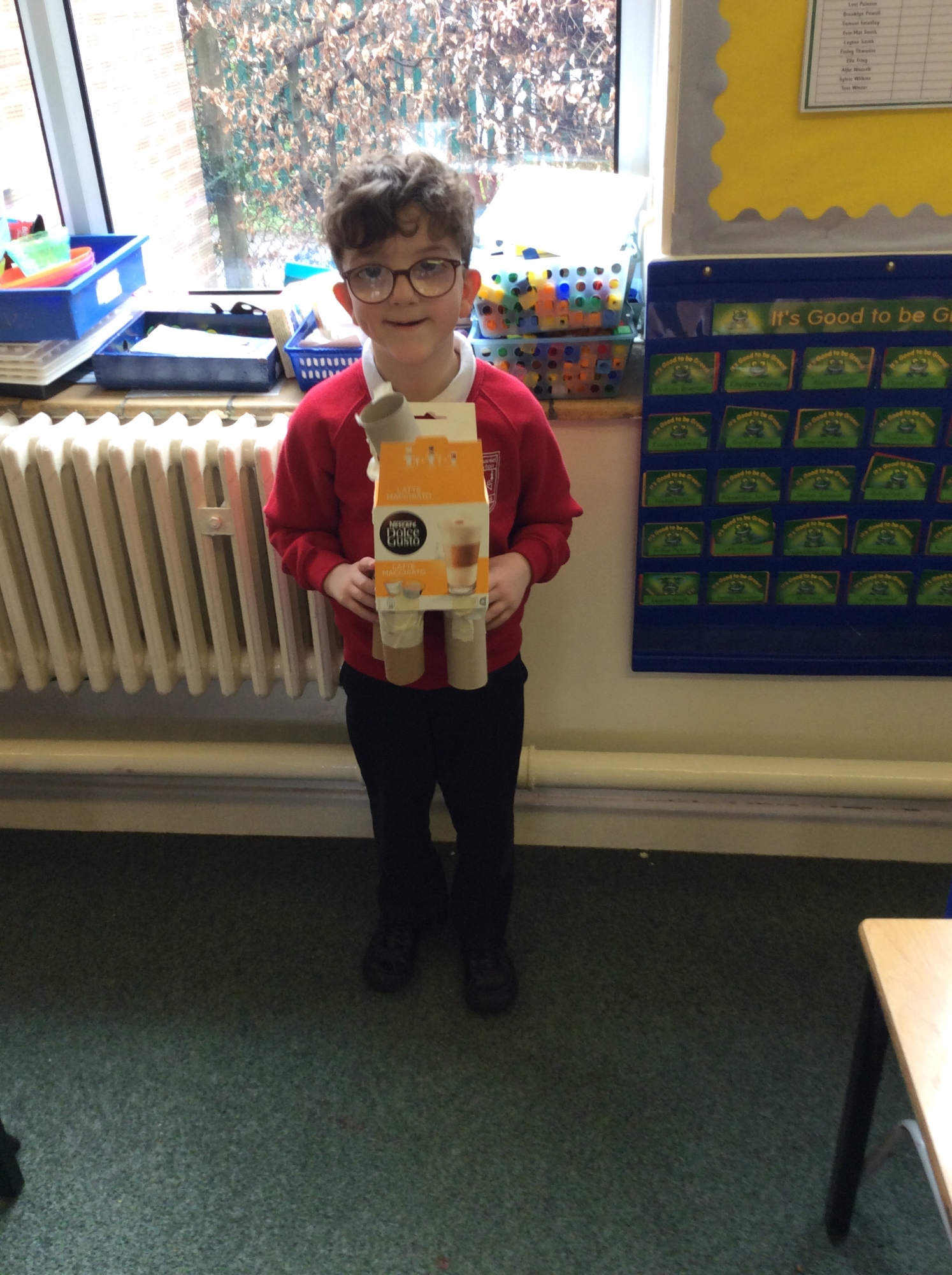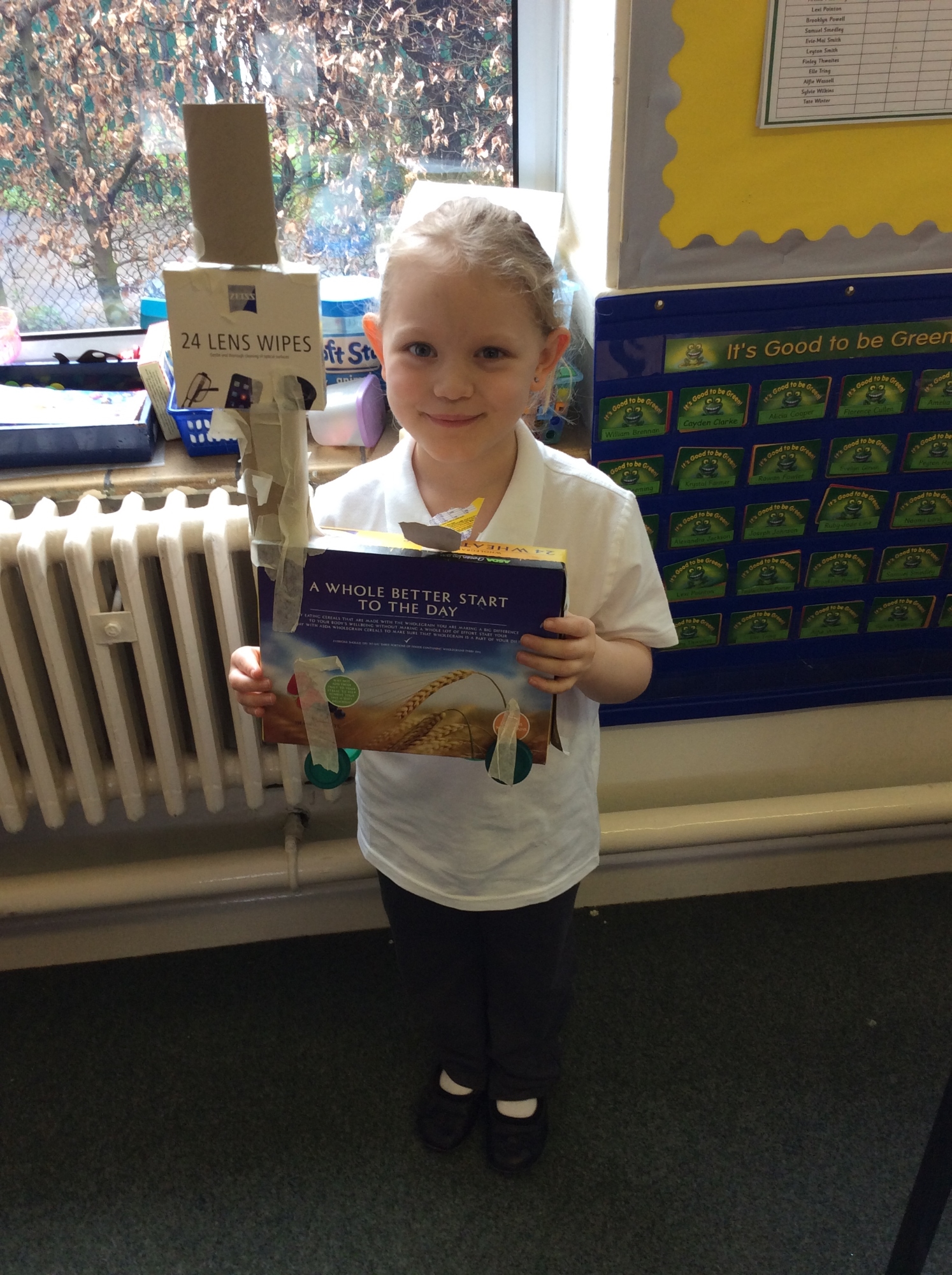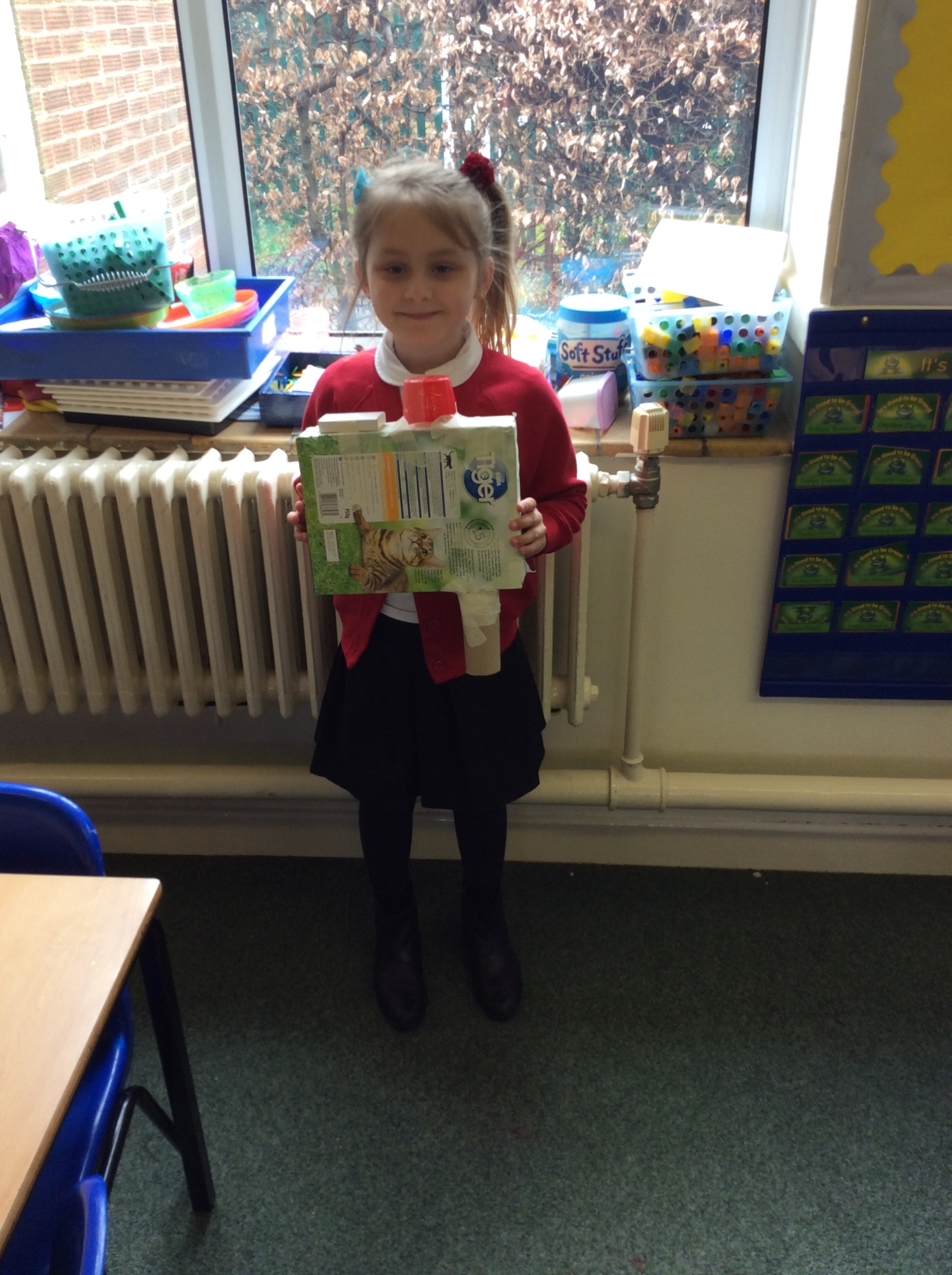 Spring Term has arrived already and we are all enjoying our new topic of 'Toys'. Today though, we had a special visit from the Fire Service to tell us all about the work they do and how to stay safe. The children all listened carefully and loved taking part in the practical activities the fire service got them involved in!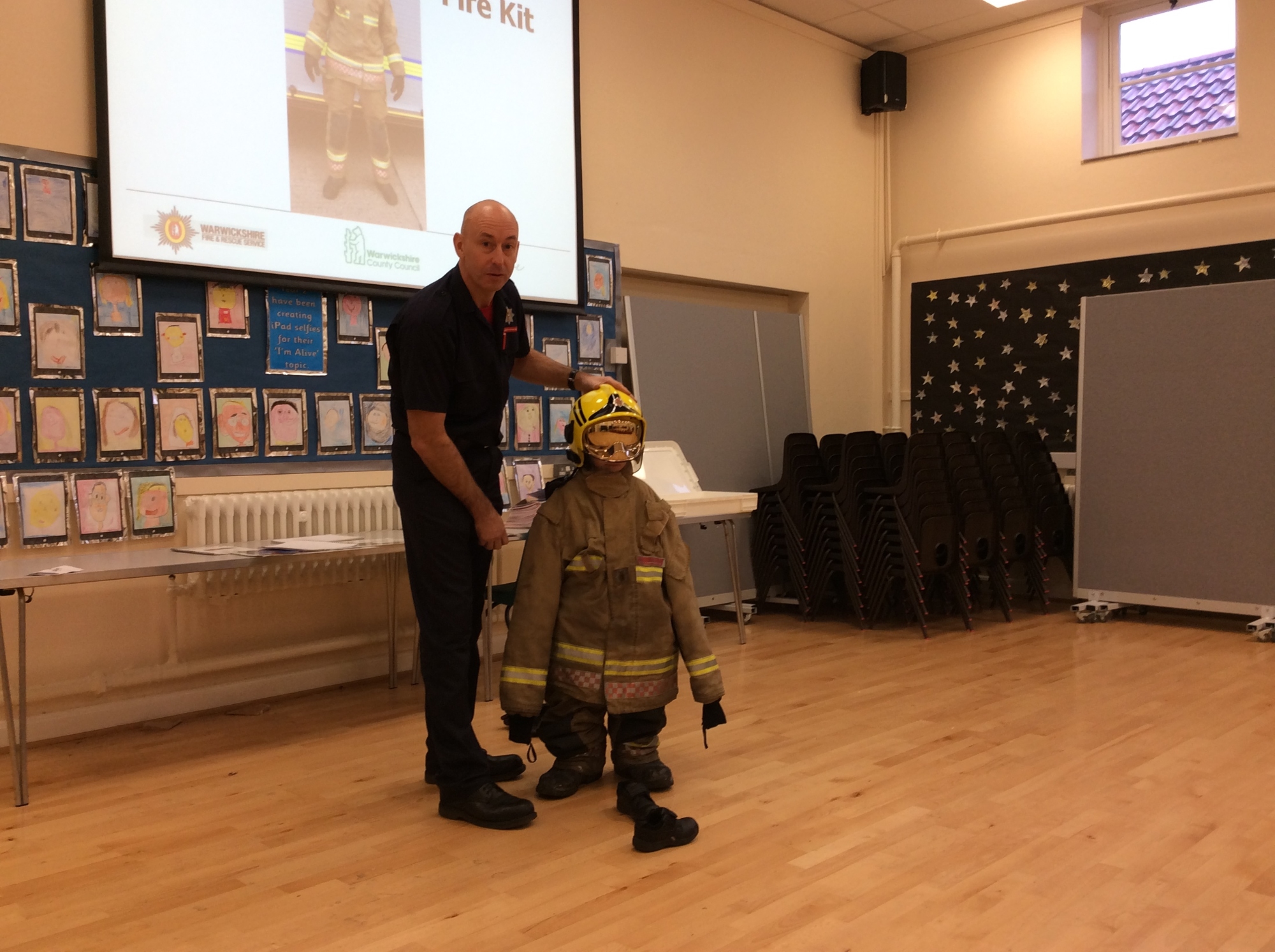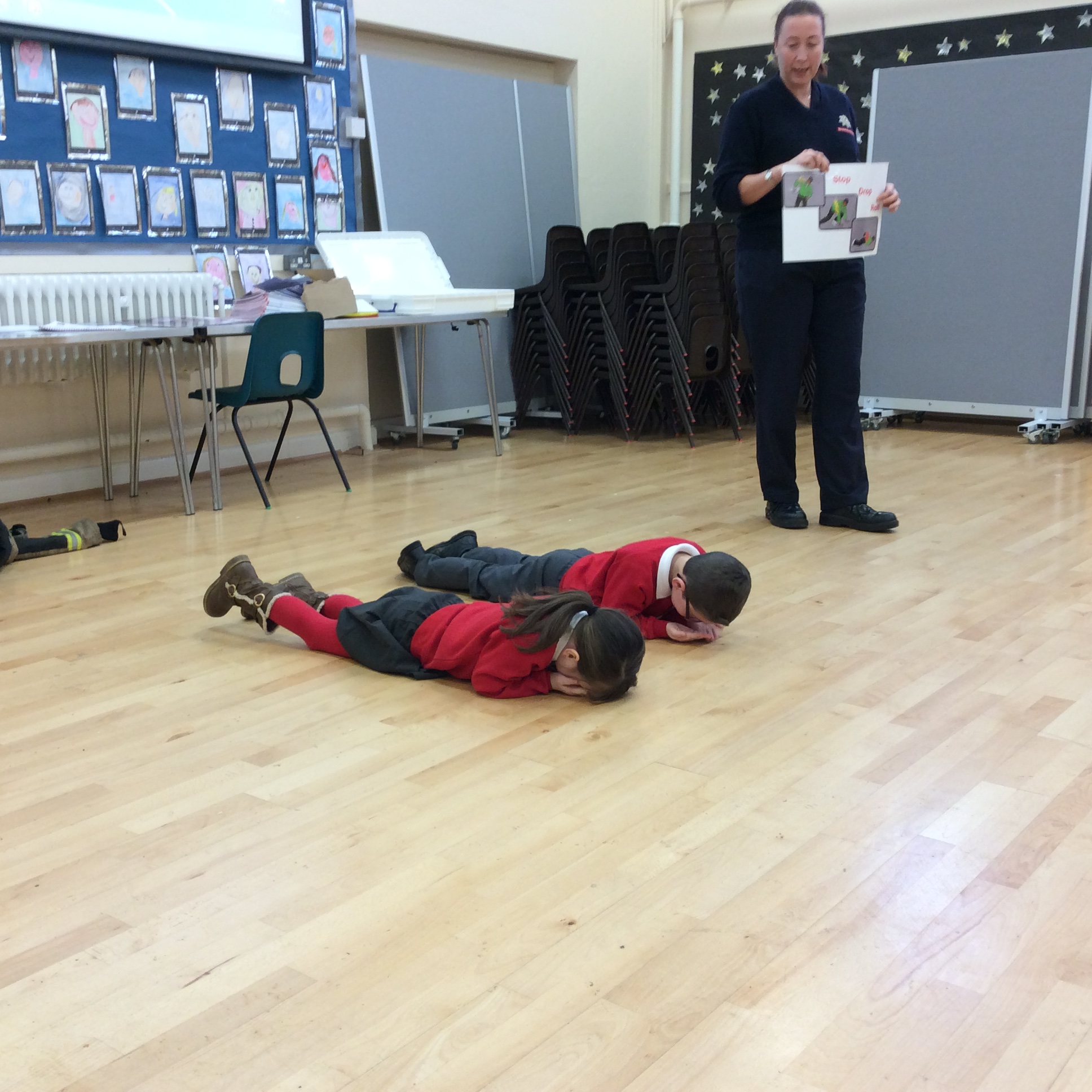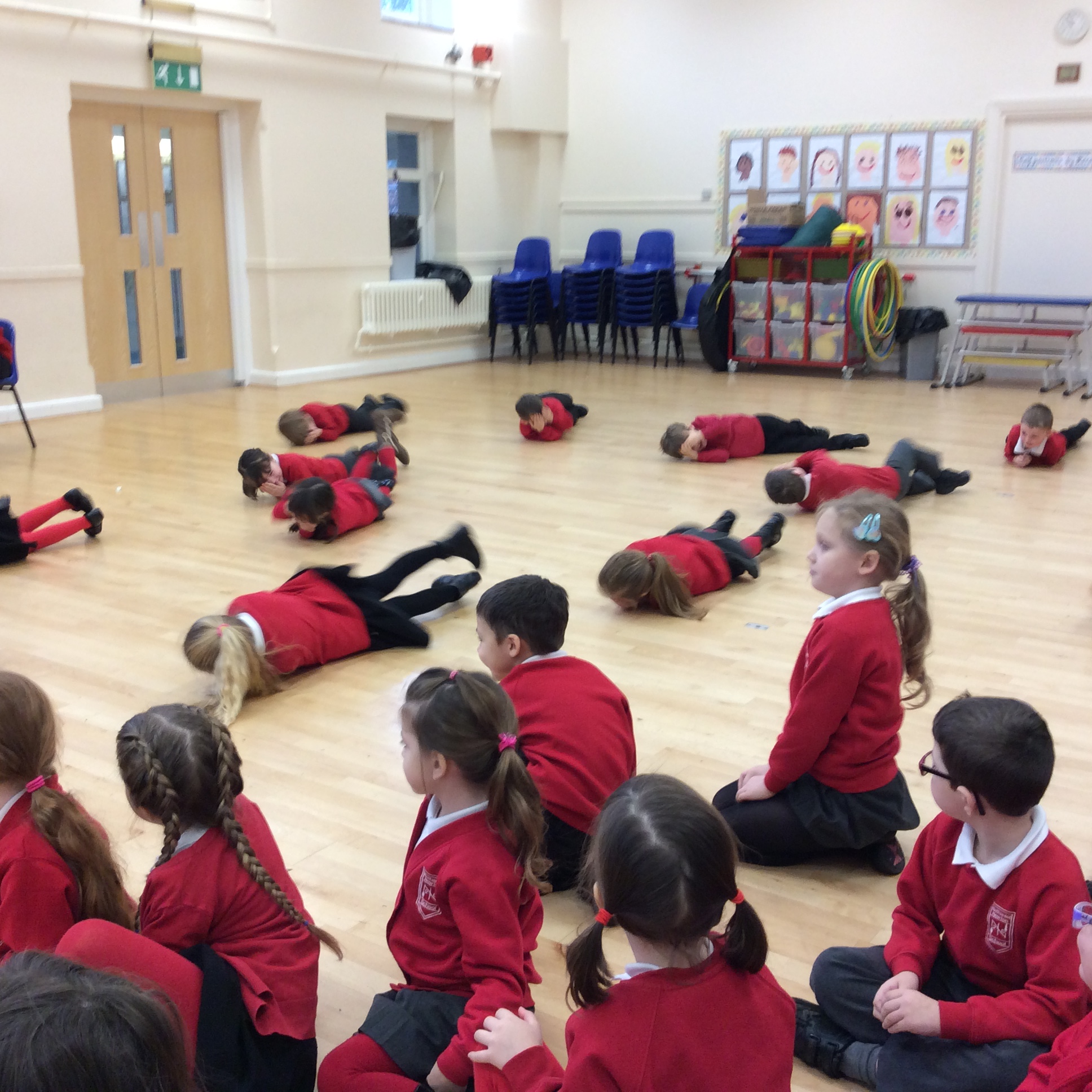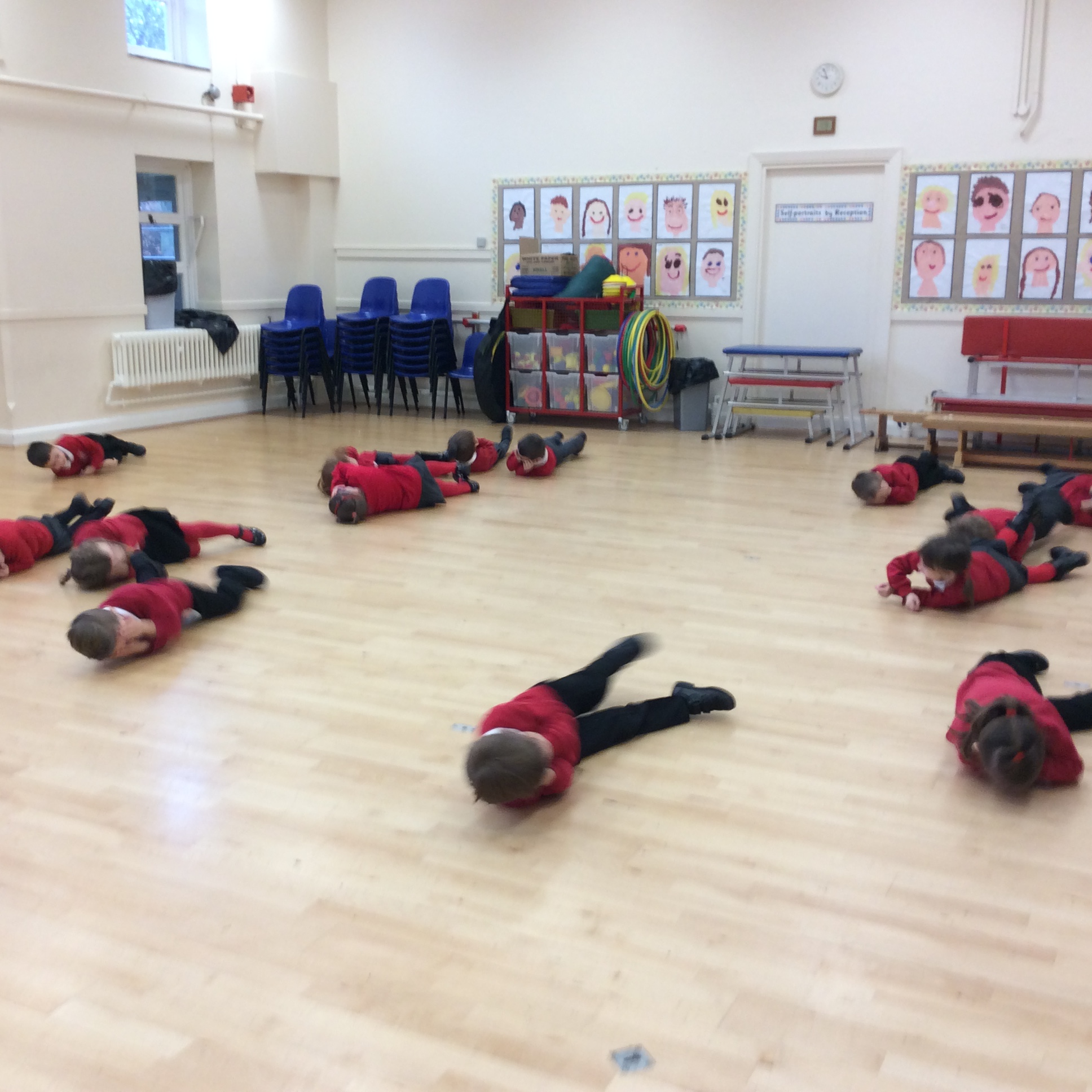 We are looking forward to the new Autumn Half Term in Year One. We have lots of exciting activities planned.
Our topic this term is 'Celebrations' and we have kicked off this week with one of the childrens favourites - Bonfire Night. We have been learning all about how to stay safe on Bonfire night and the children have made some fantastic posters.
Year Two 2015-2016
European Football!
In Year 2, our topic has been all about the European Football tournament. We have not only been learning lots of facts about the competition, but also we have created our very own football tables. We have loved playing football with our partners.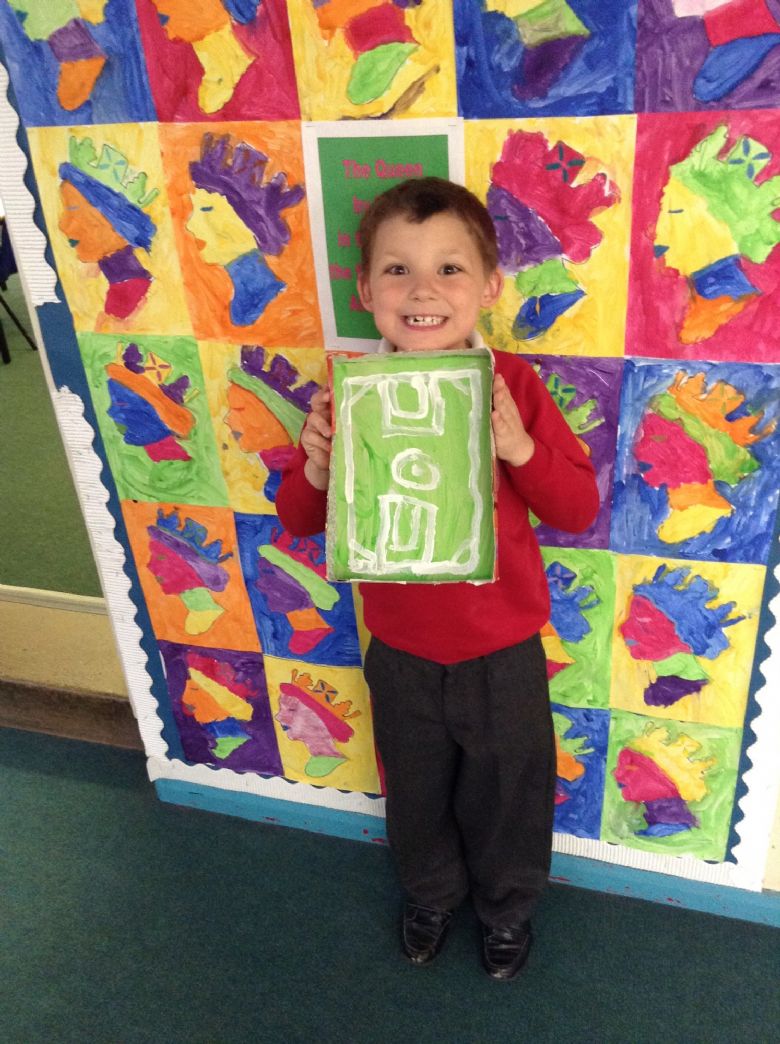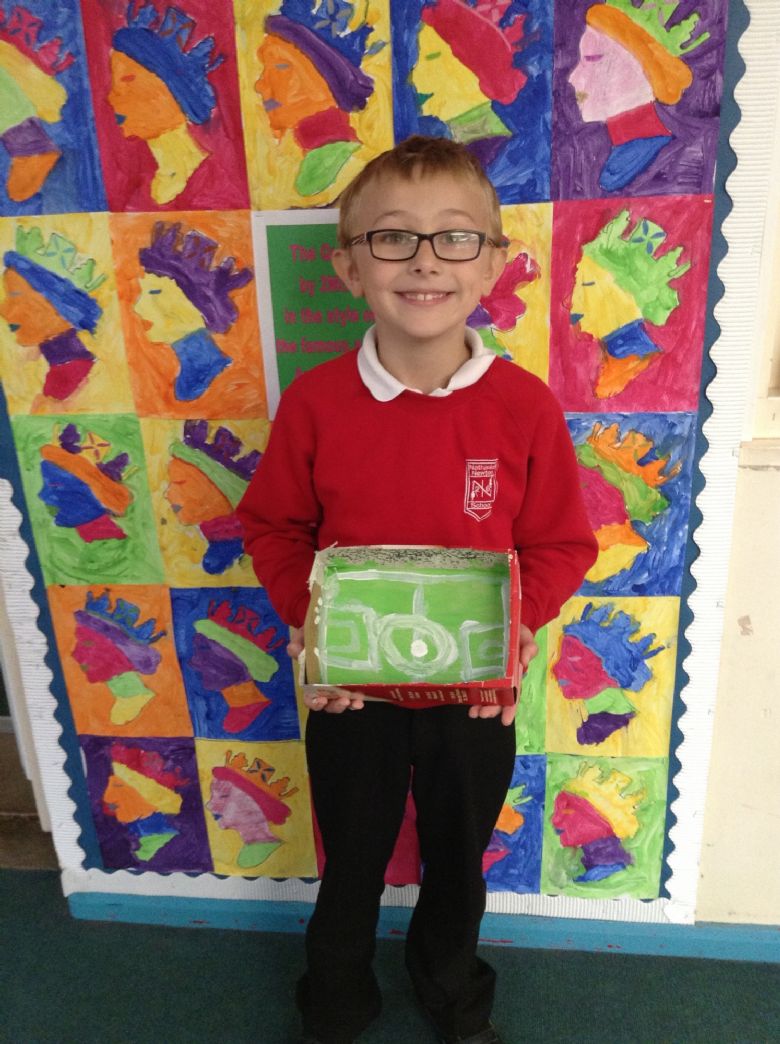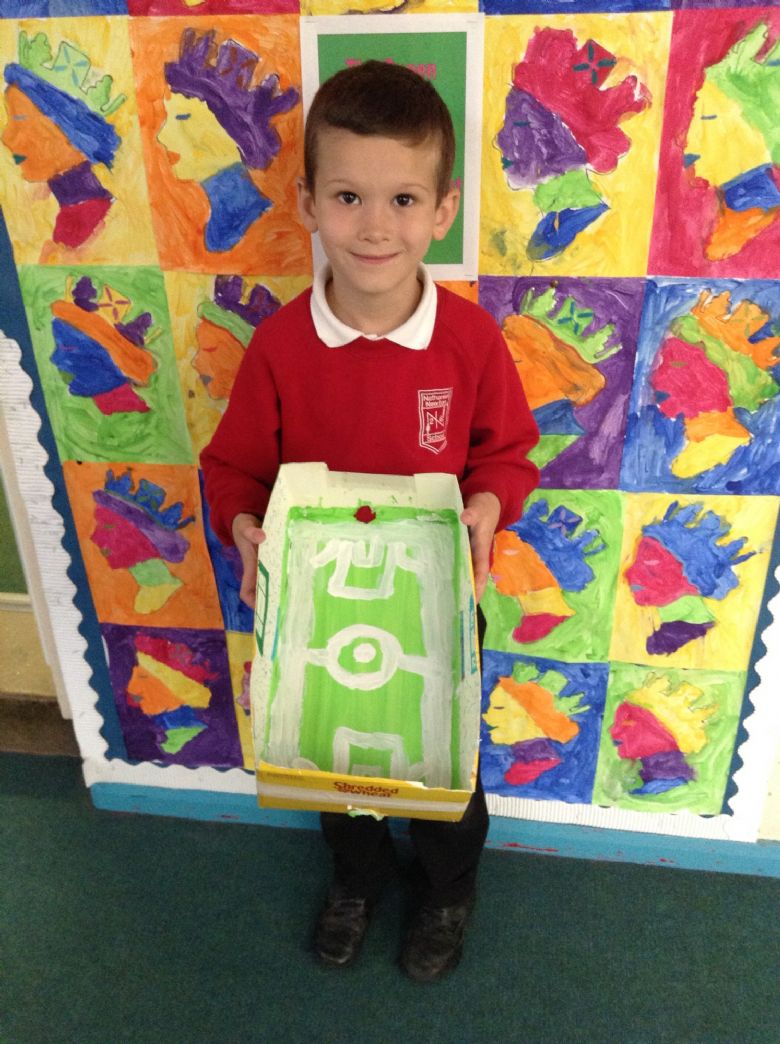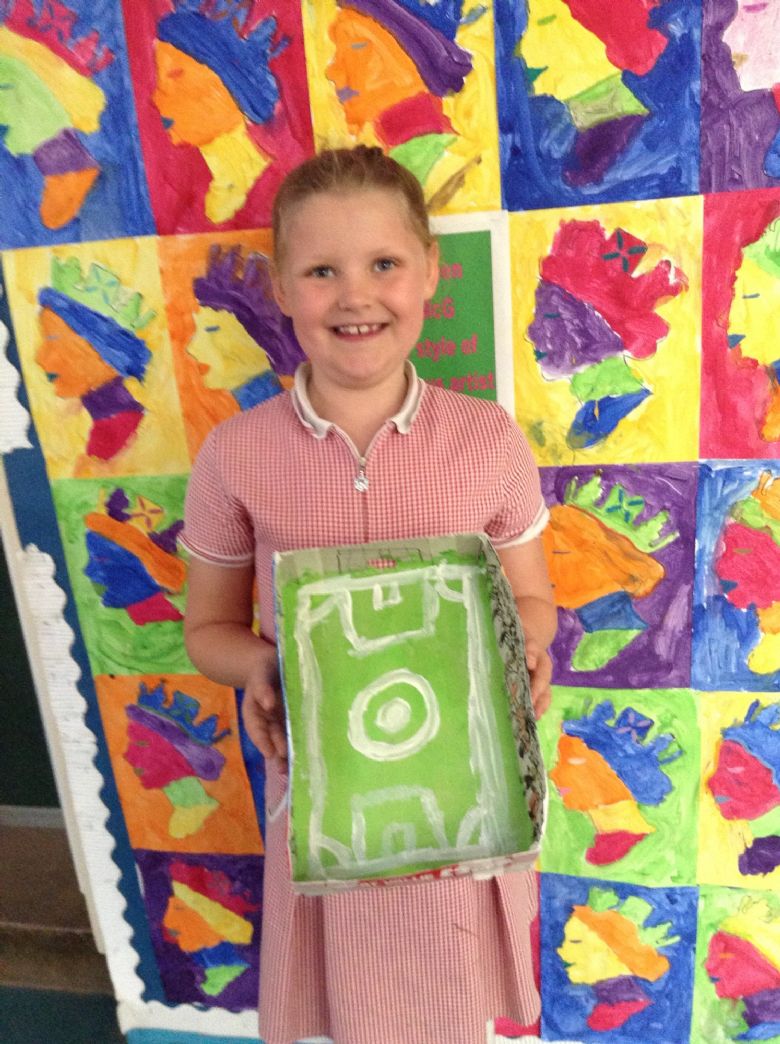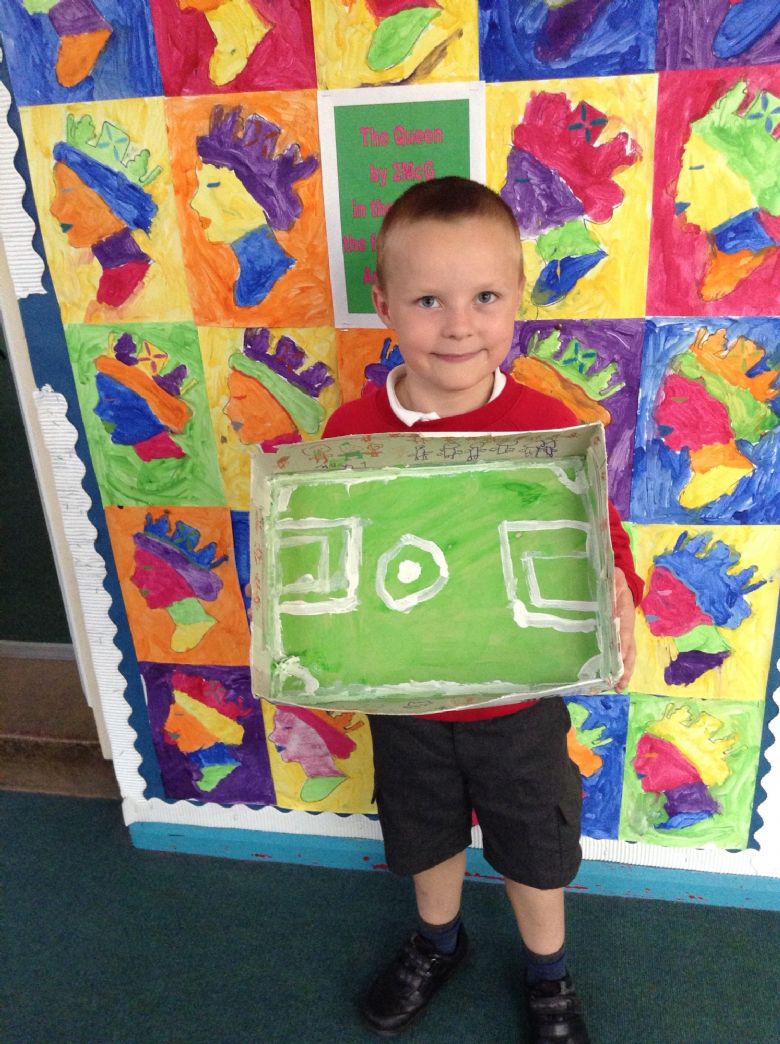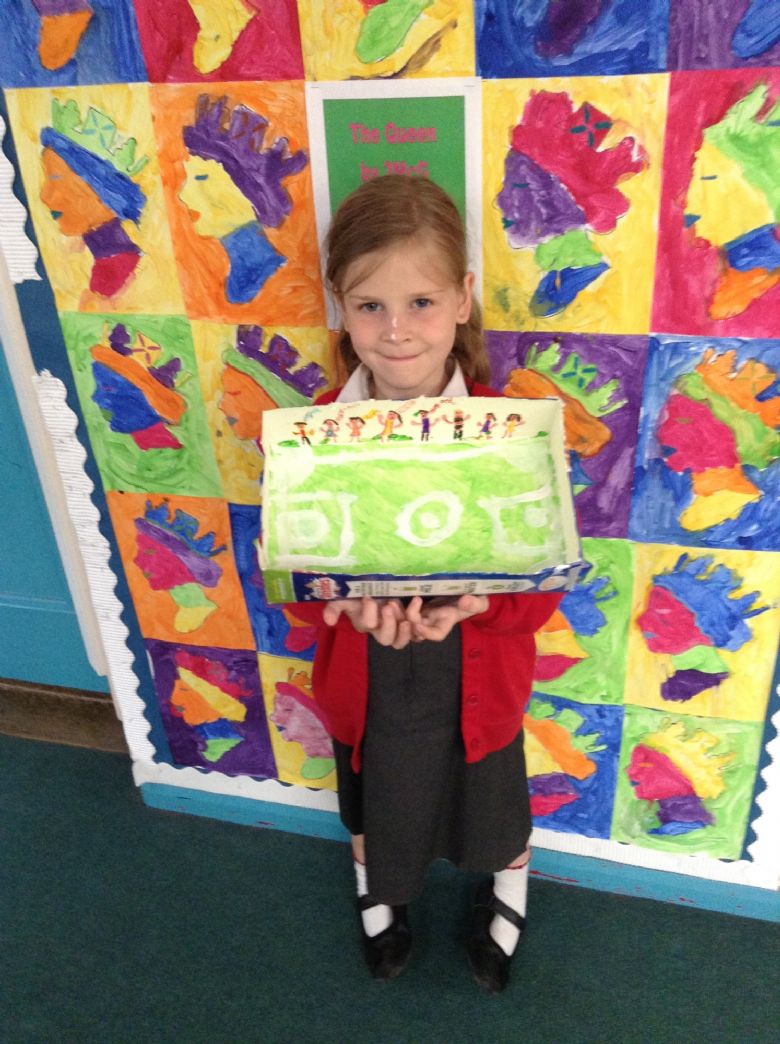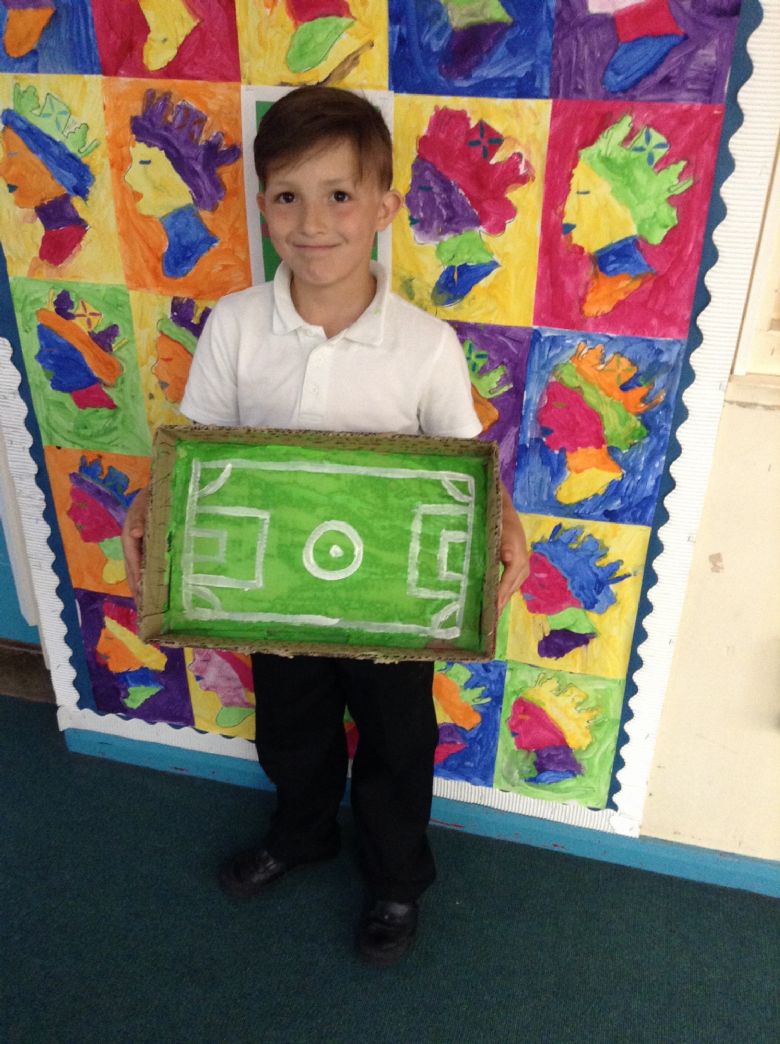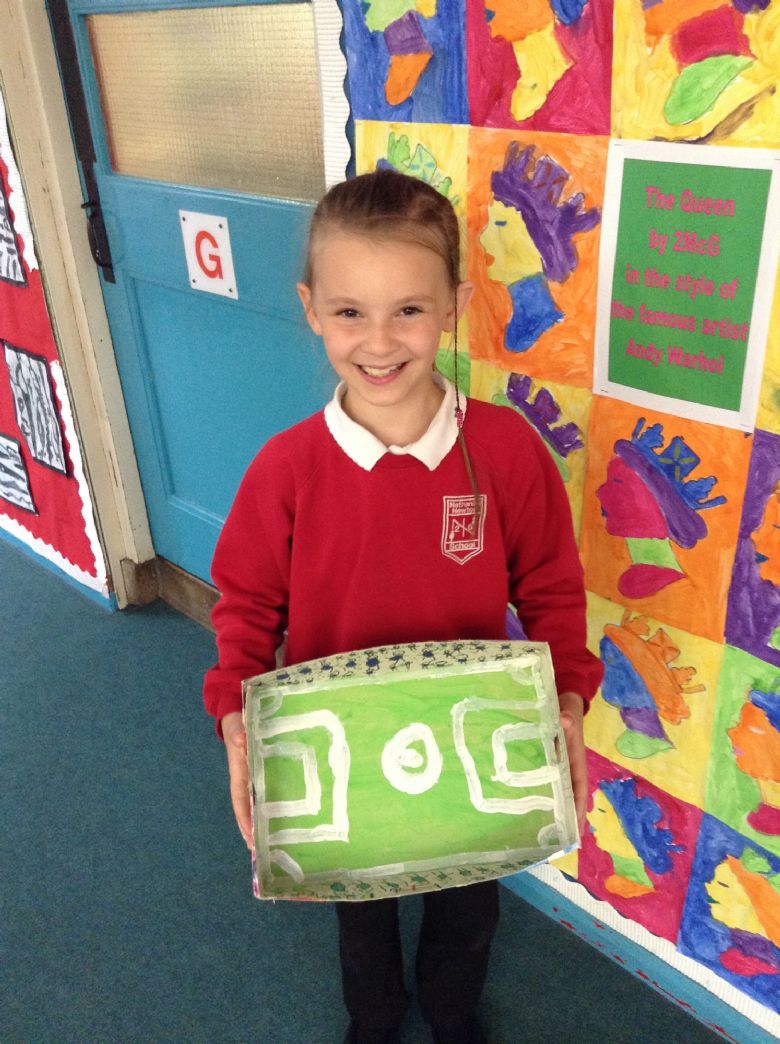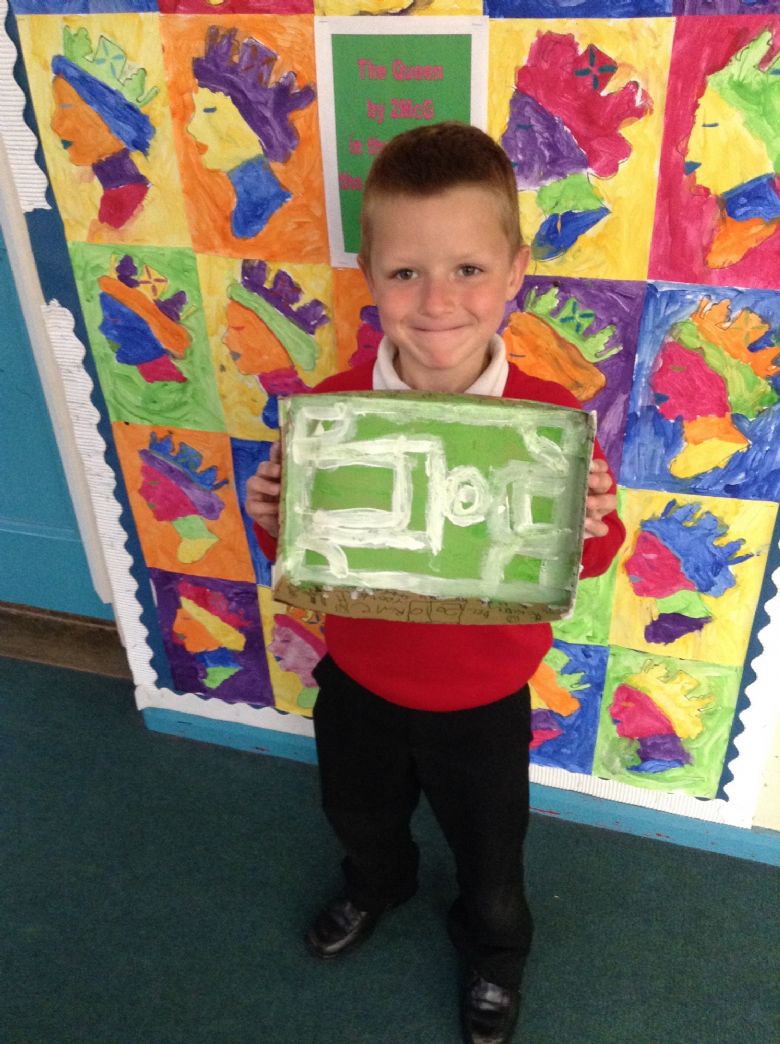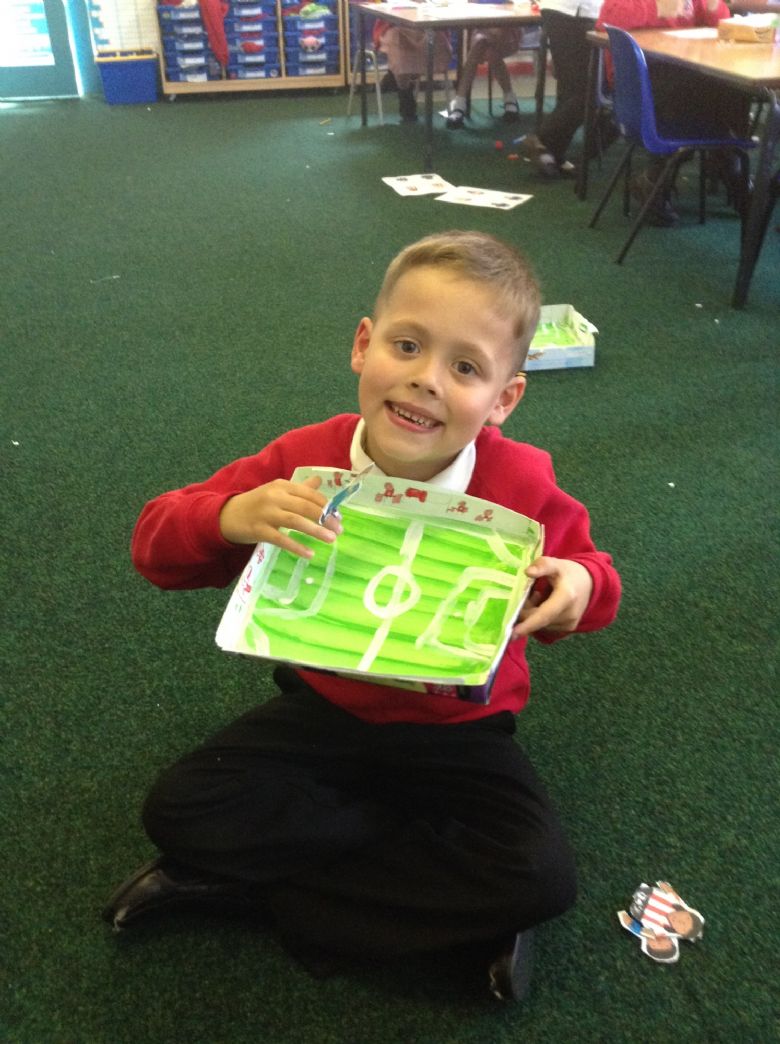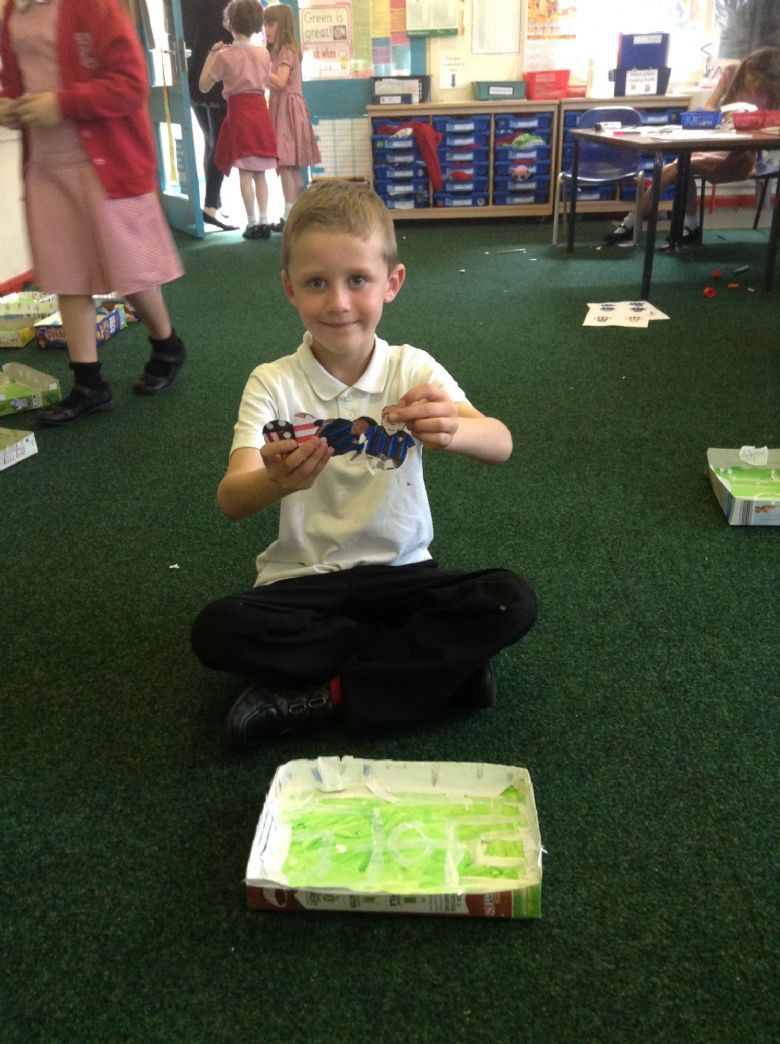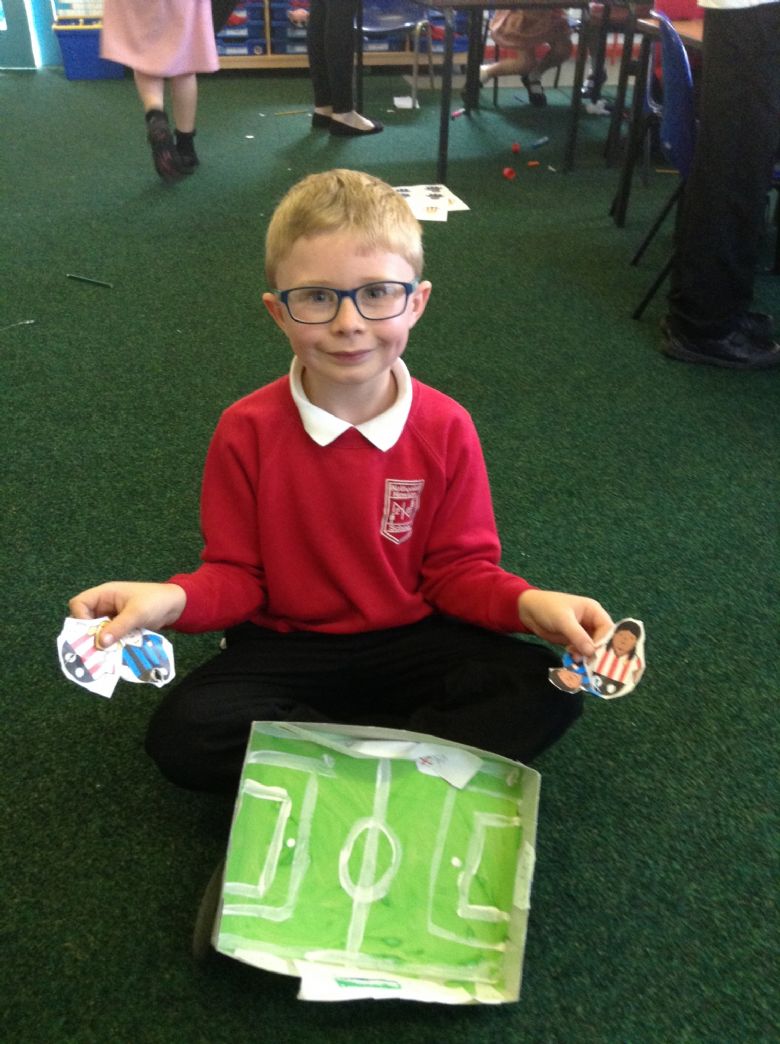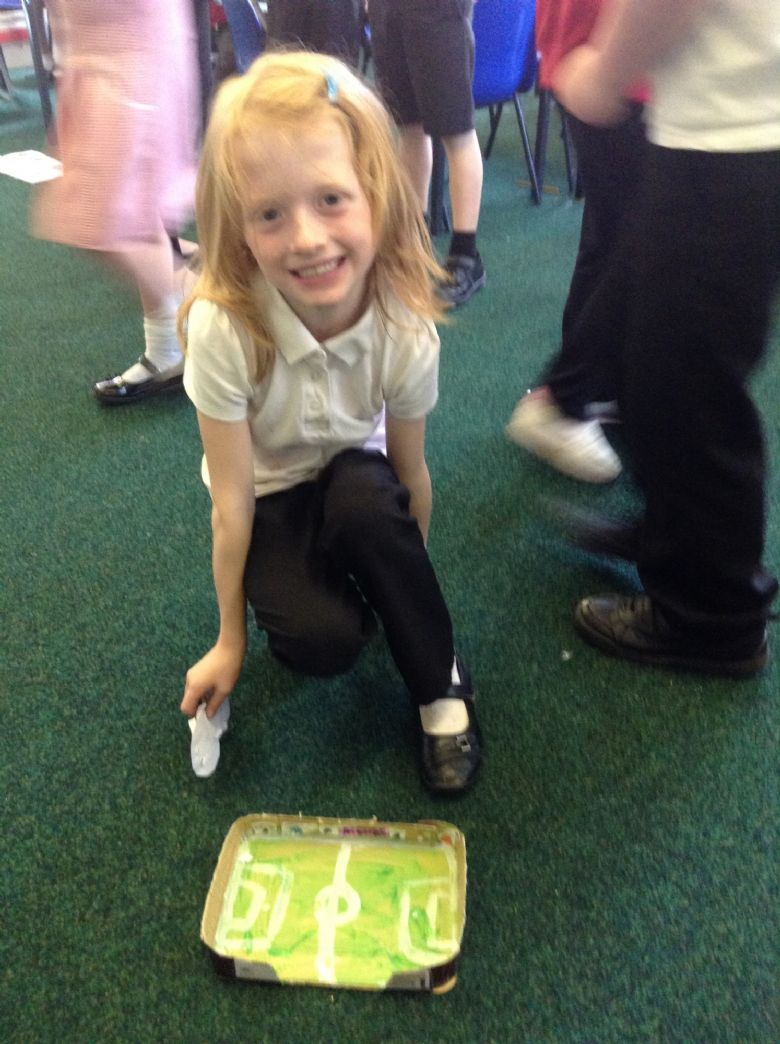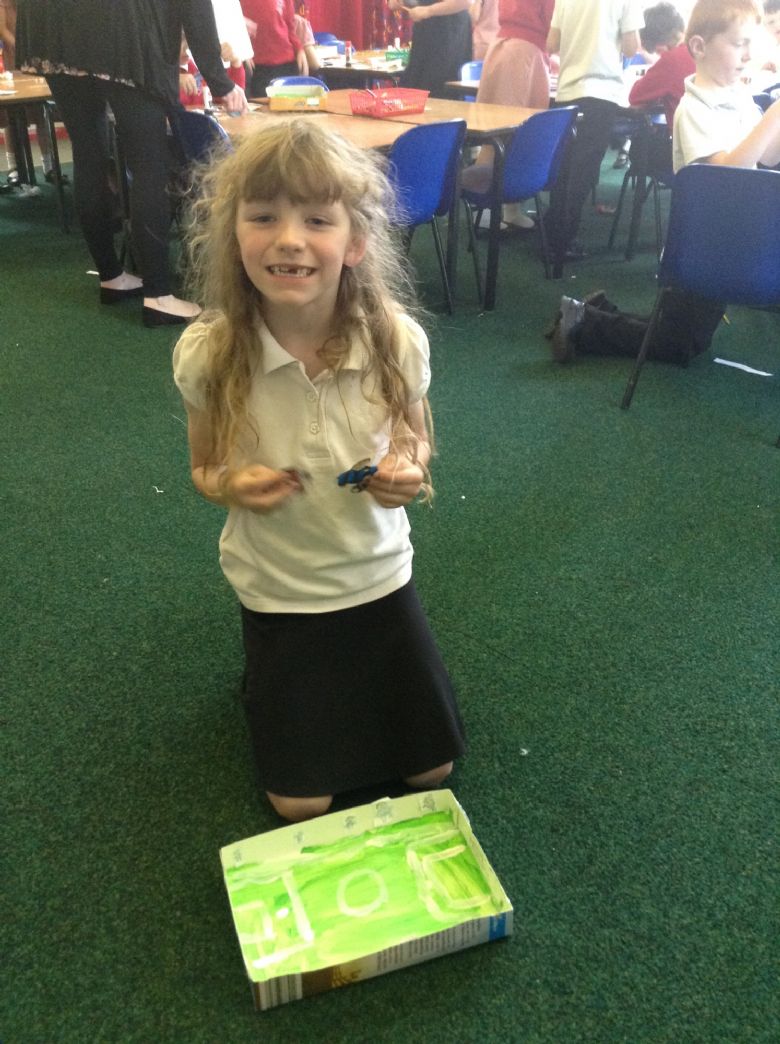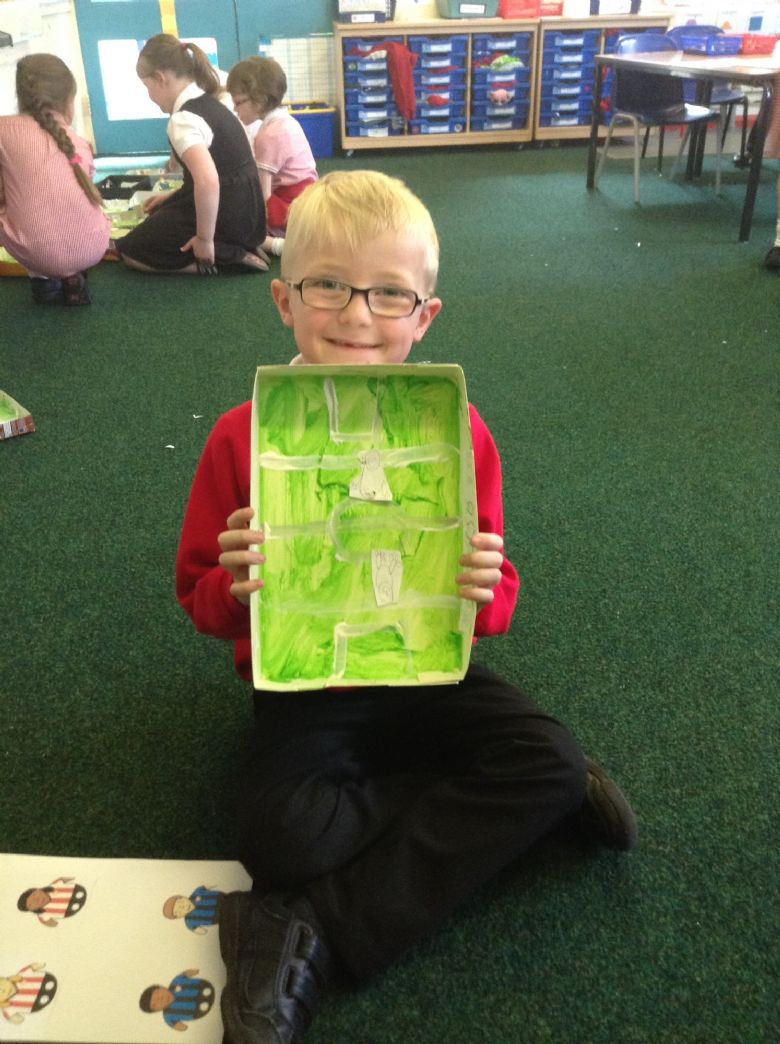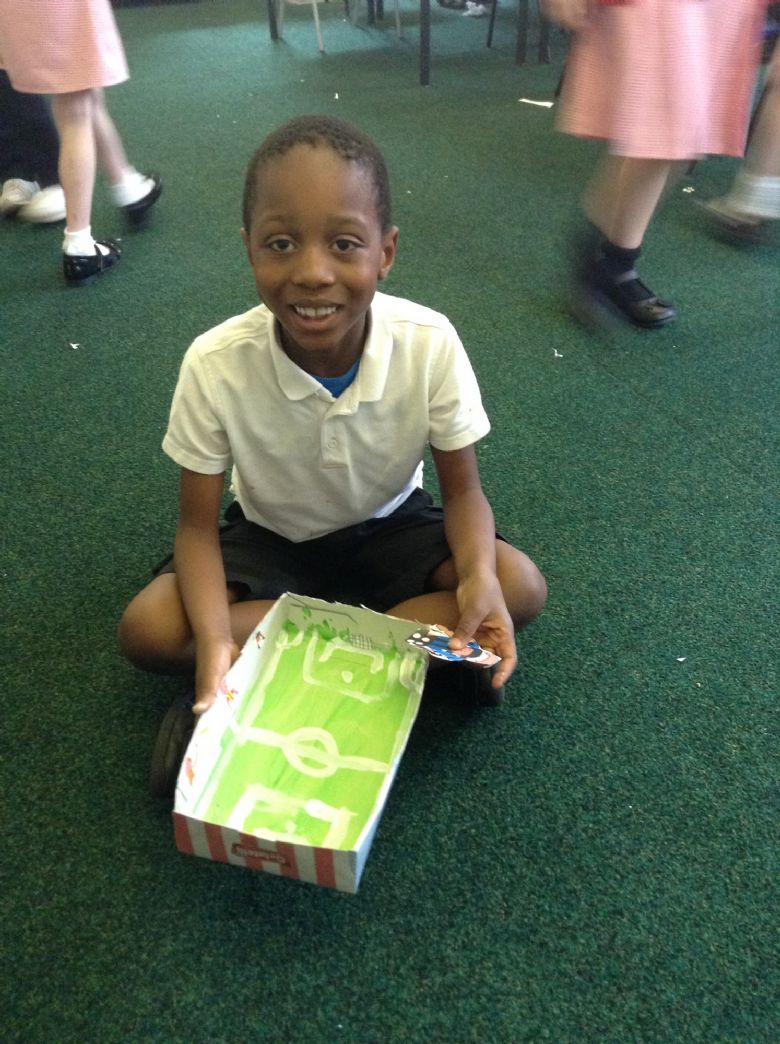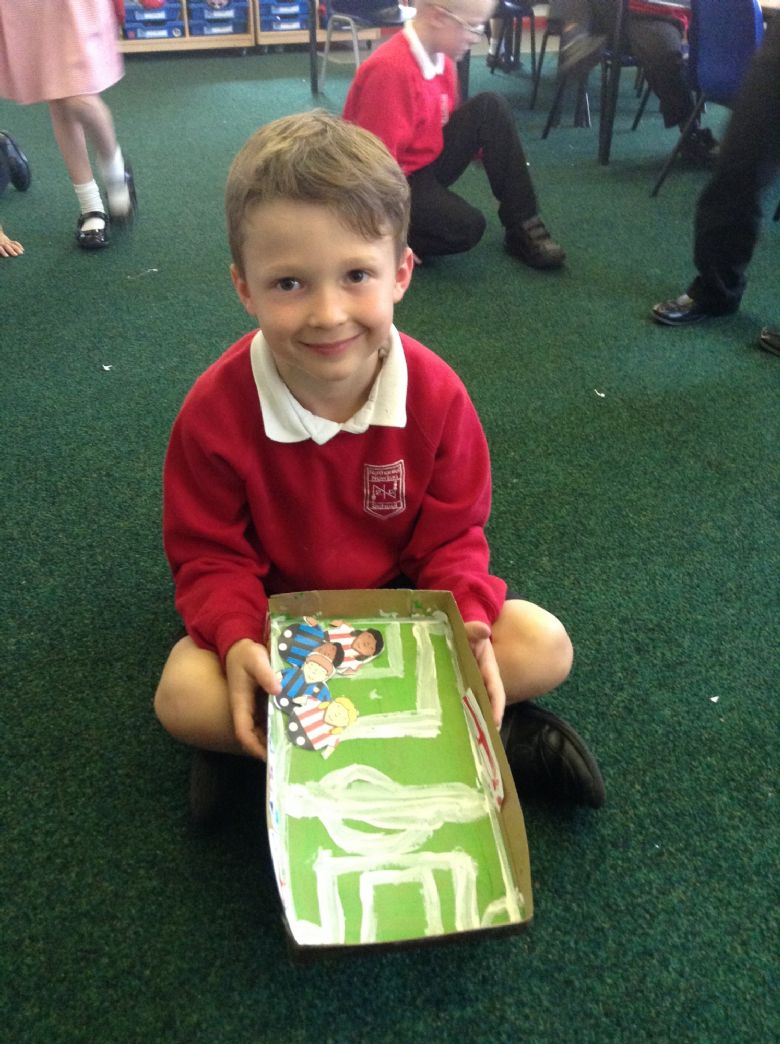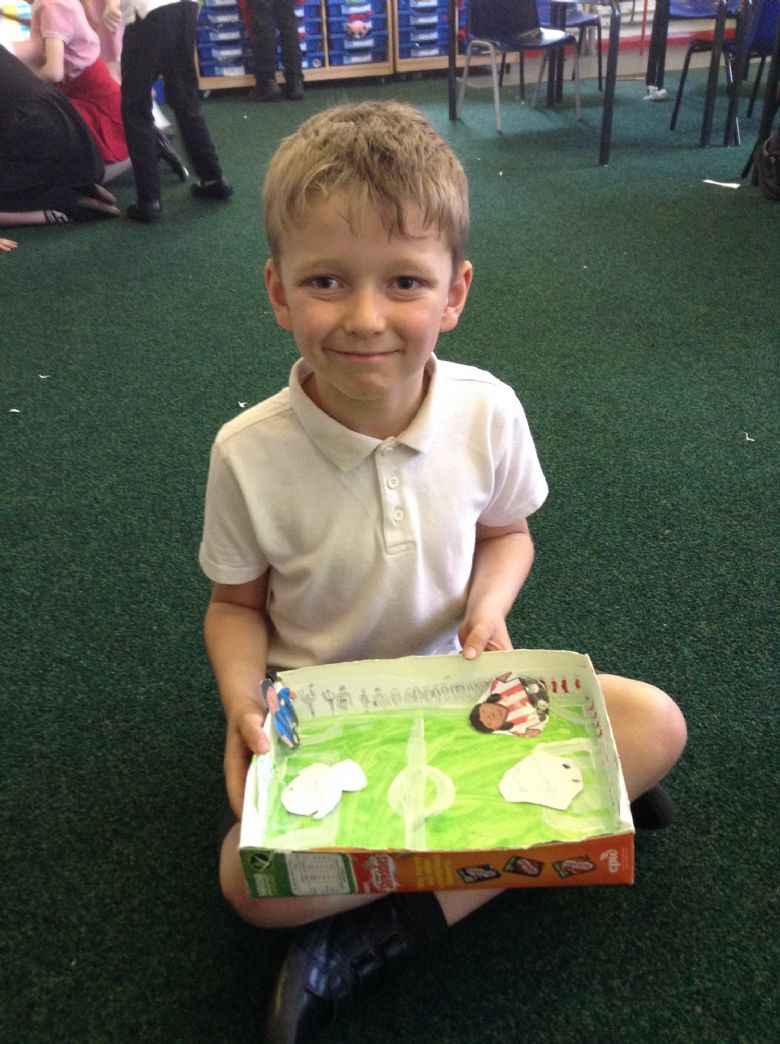 Africa Day!
During our multi-cultural week, we were lucky enough to have a visit from Liz and Davinder. They came to teach us how to play the Djembe drums and some African dances, which were really exciting. We had a brilliant day!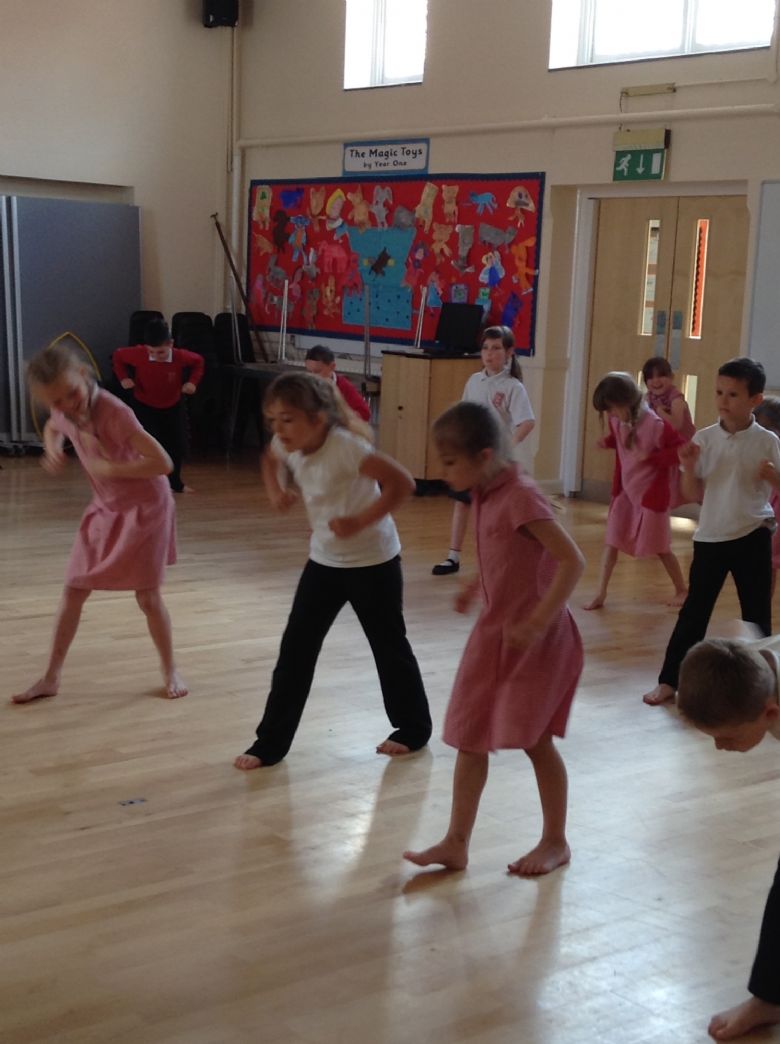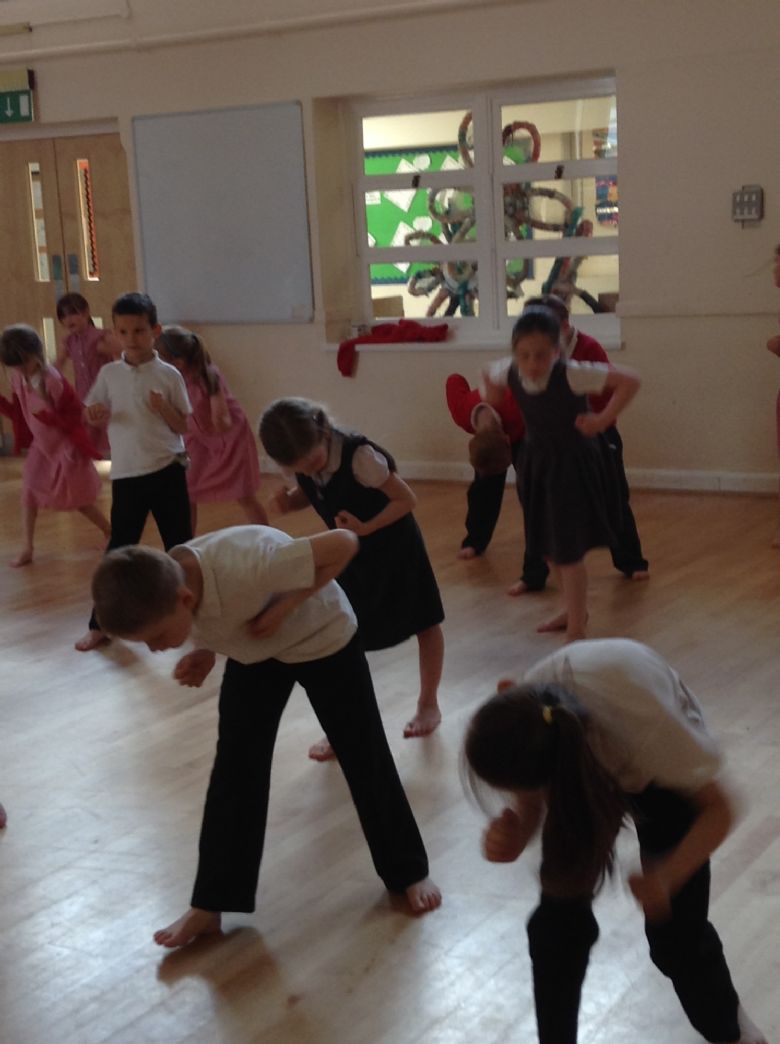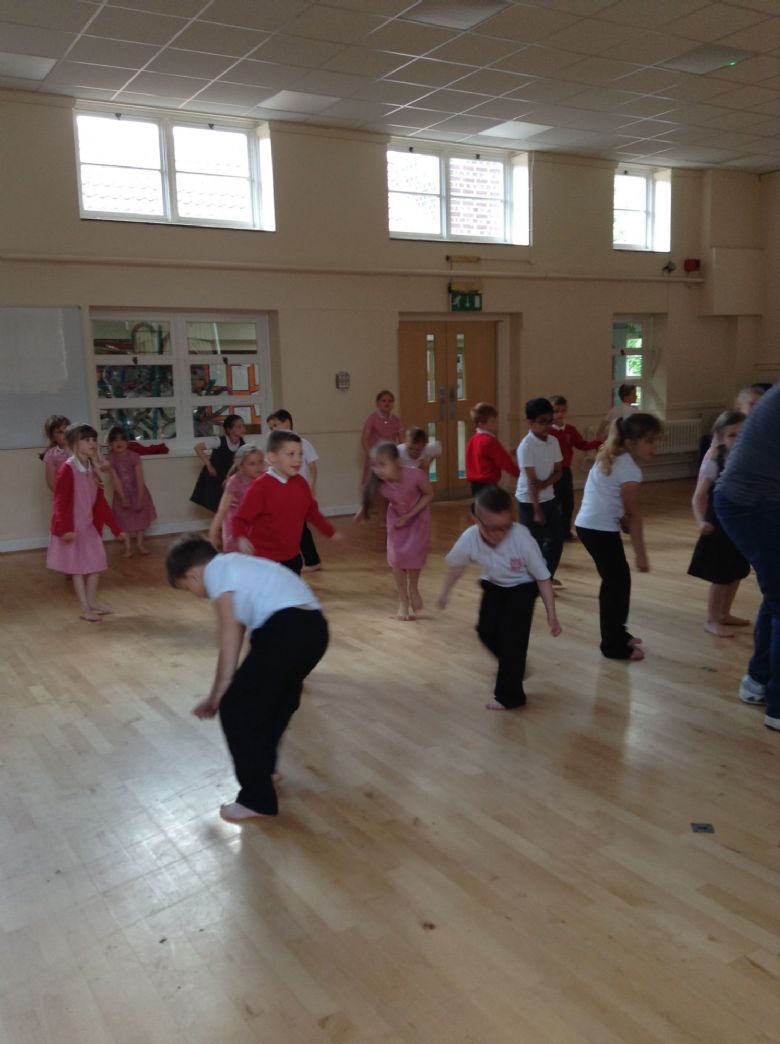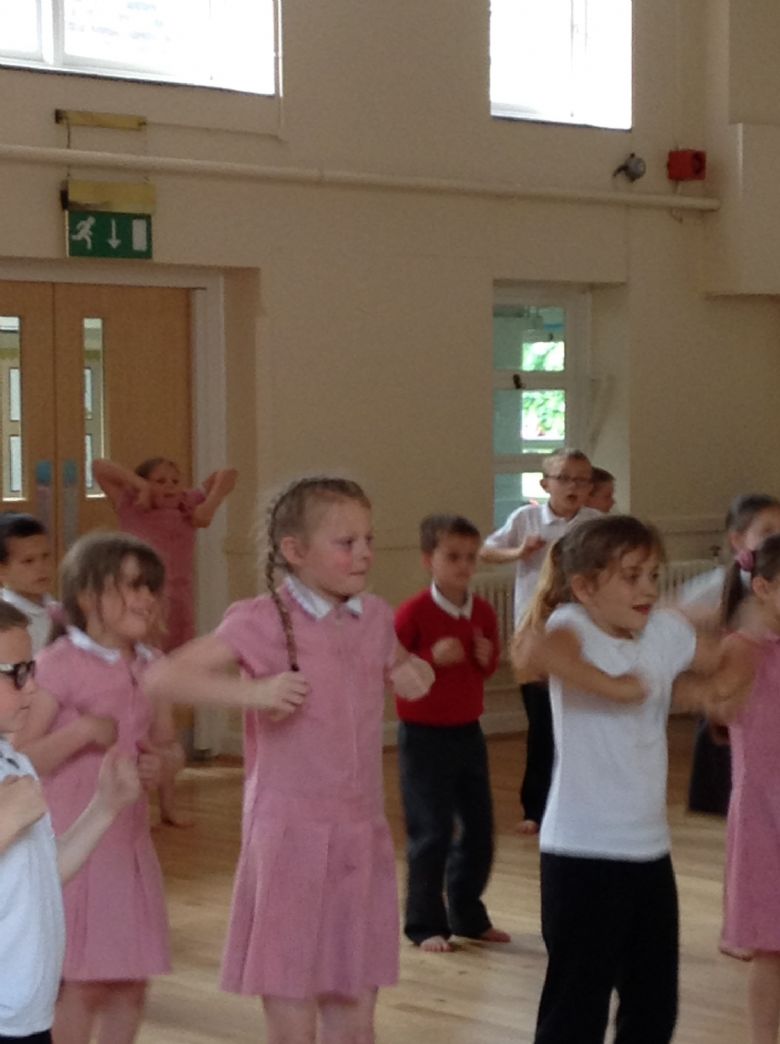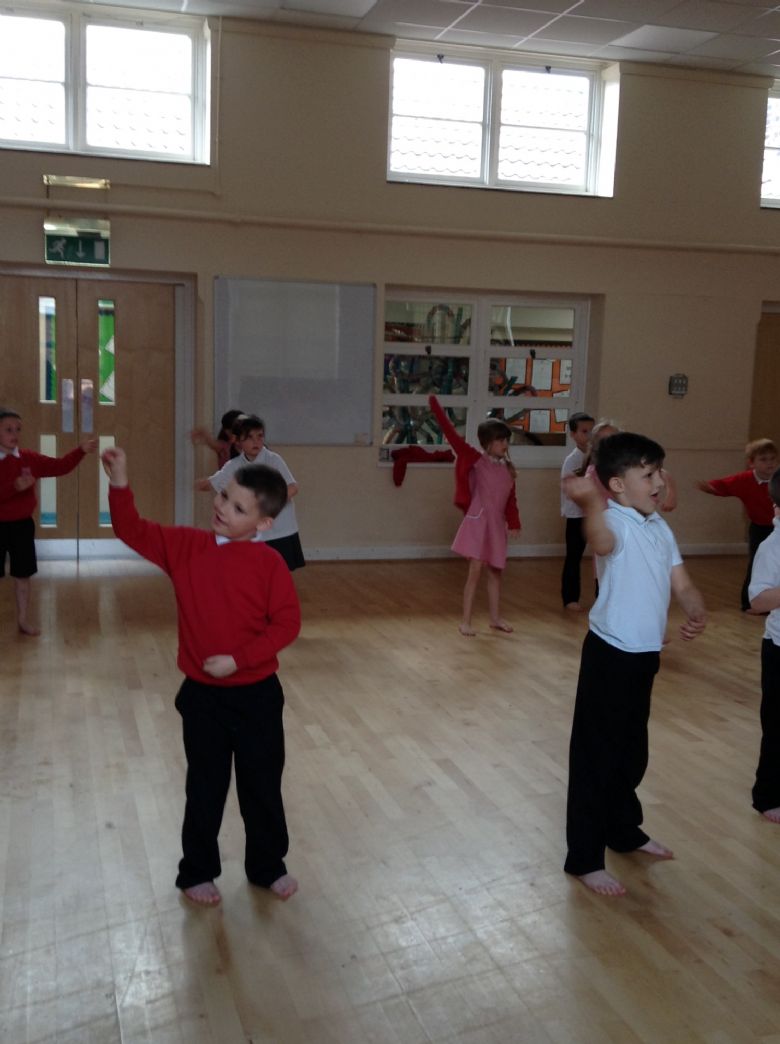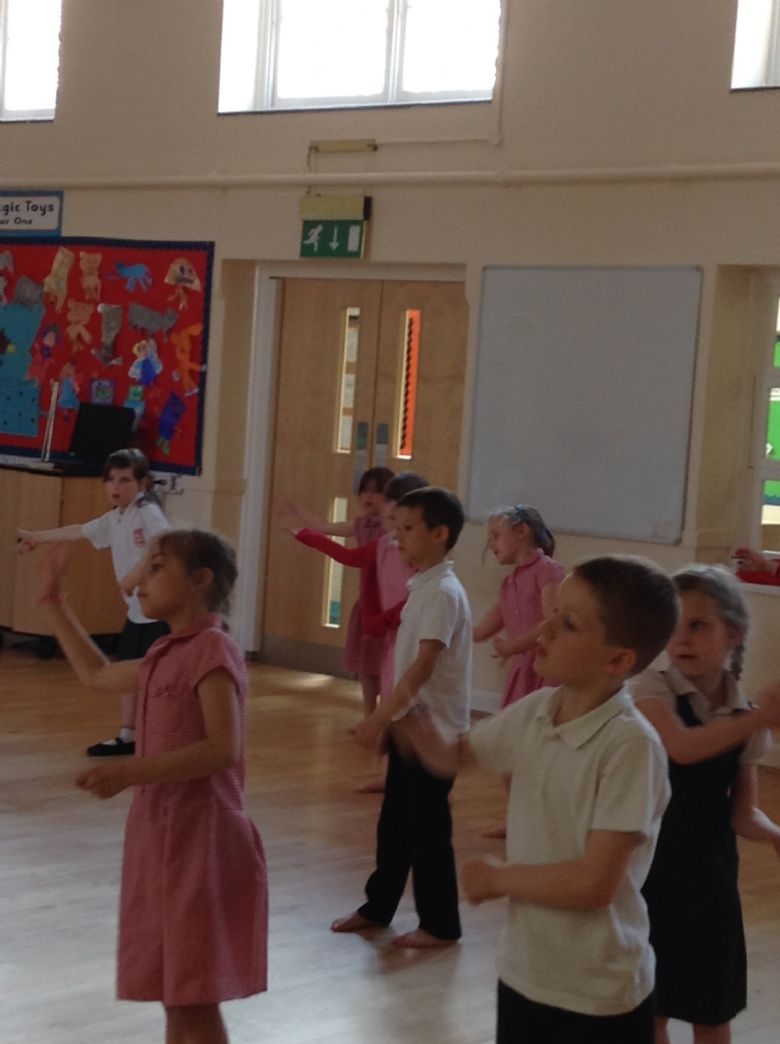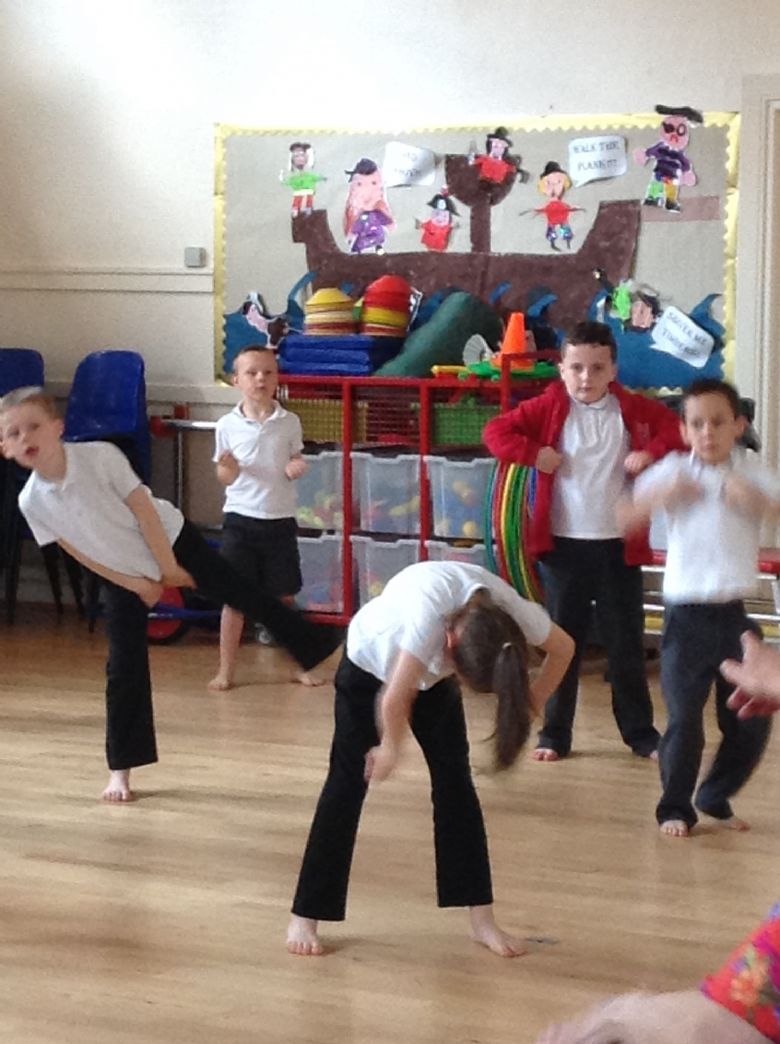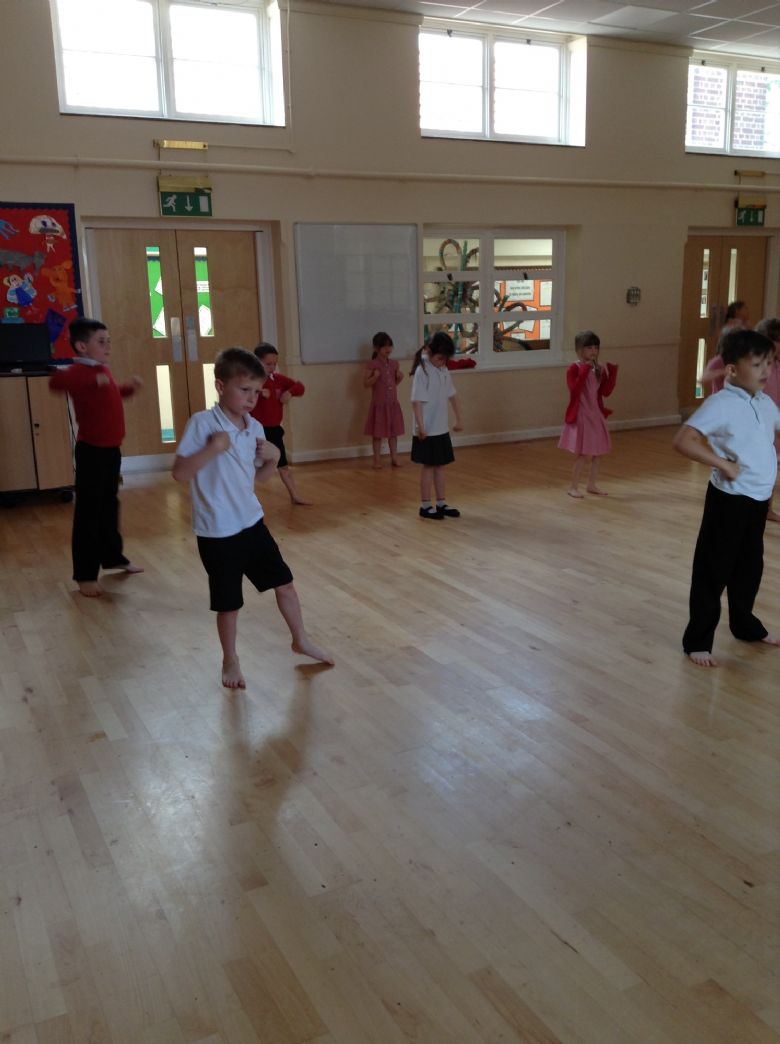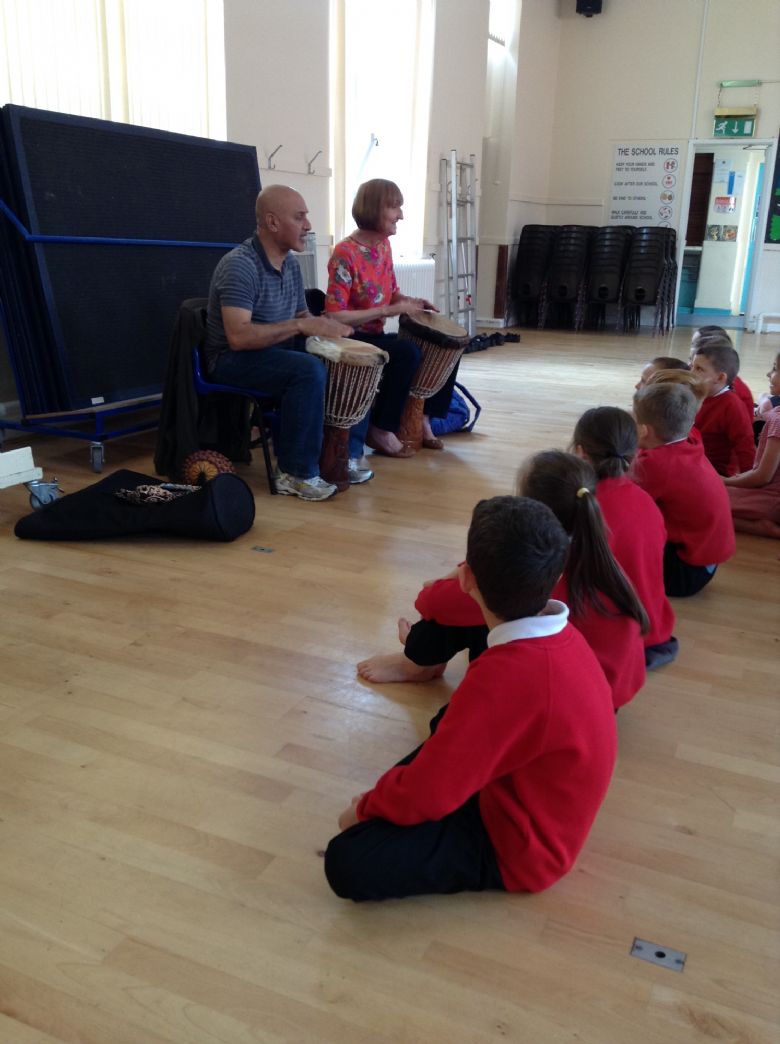 P.E. in Year 2
In P.E. we had lots of fun doing activities outside in the nice weather! We enjoyed playing sporting activities such as basketball, frisbee, sprinting and balancing a tennis ball on a racket.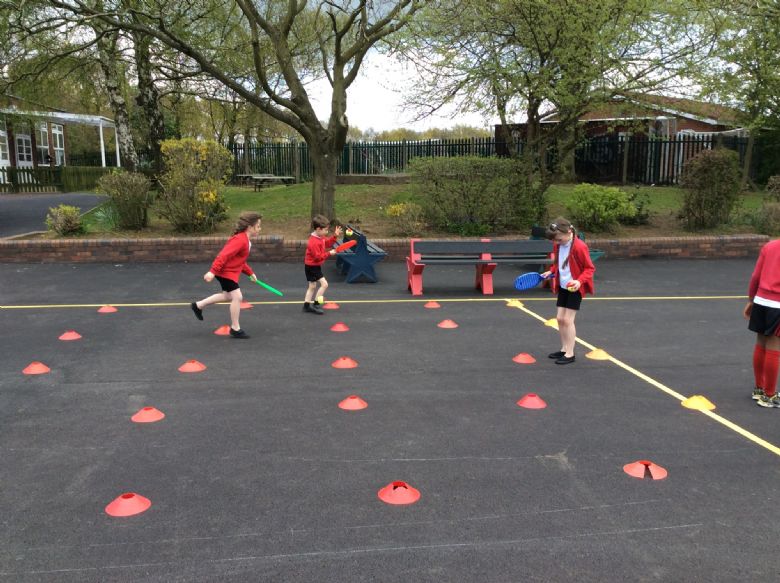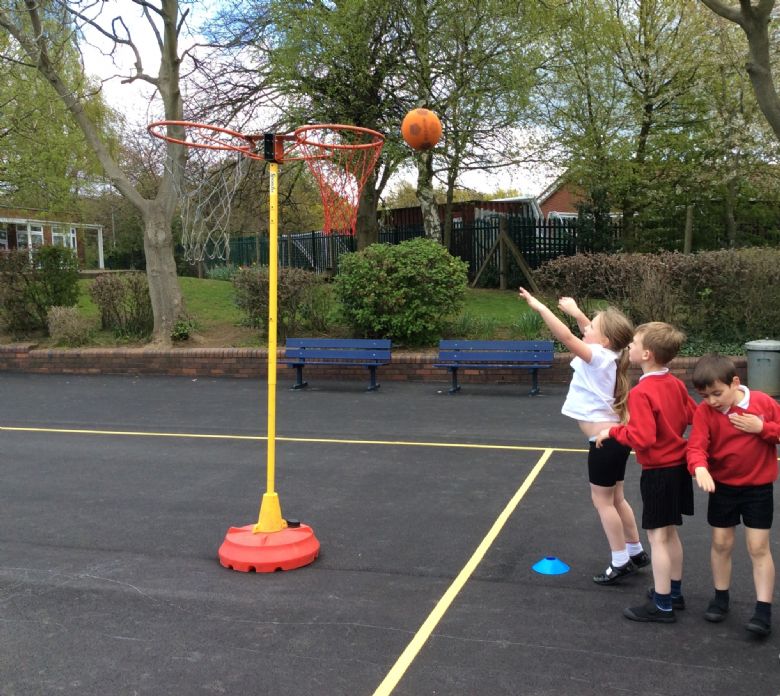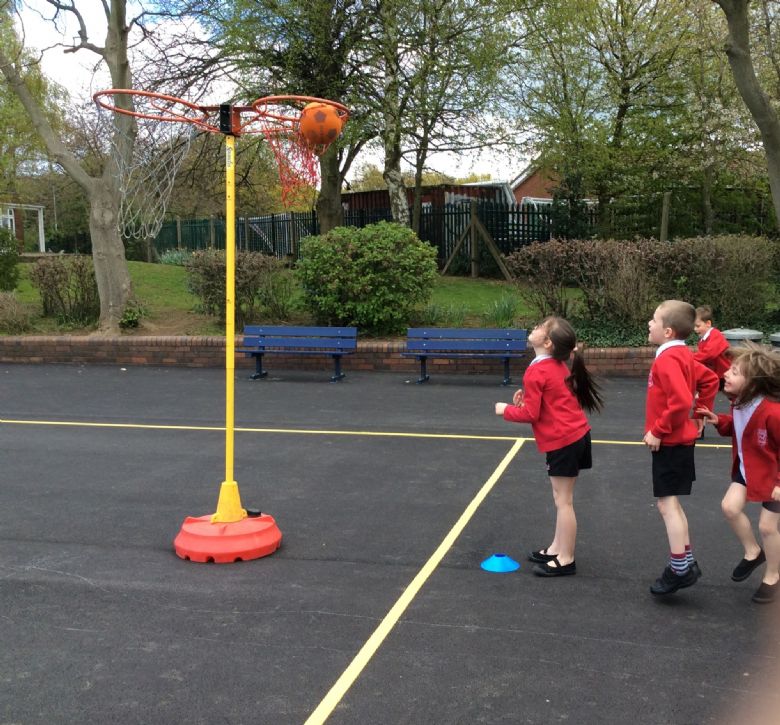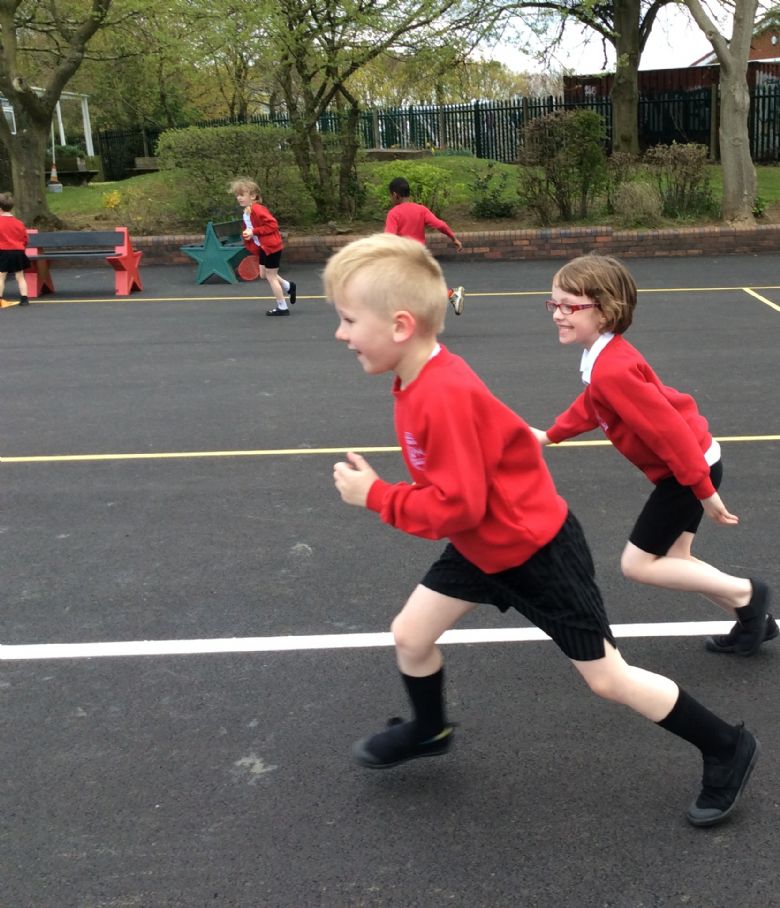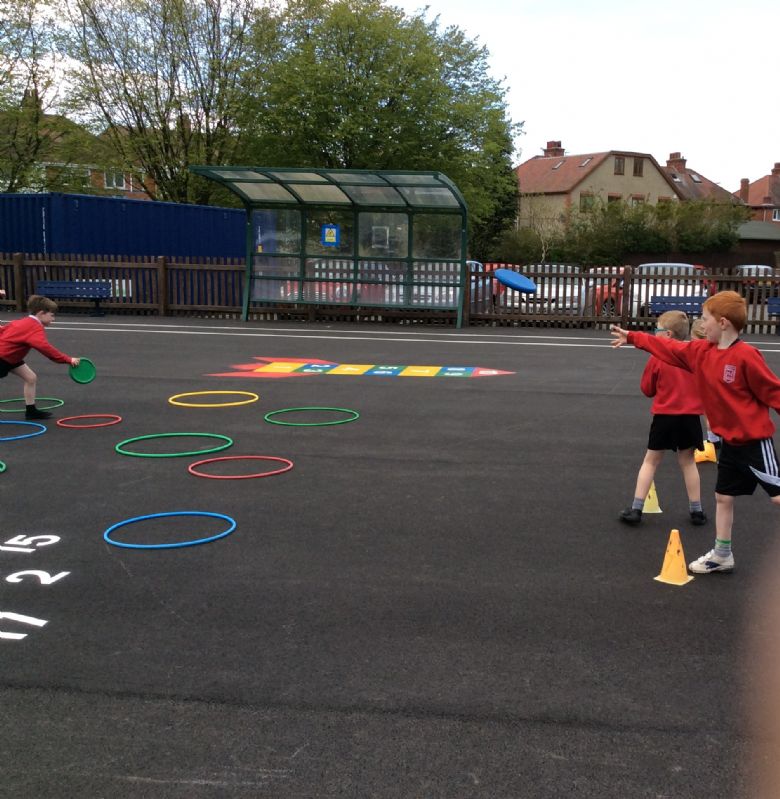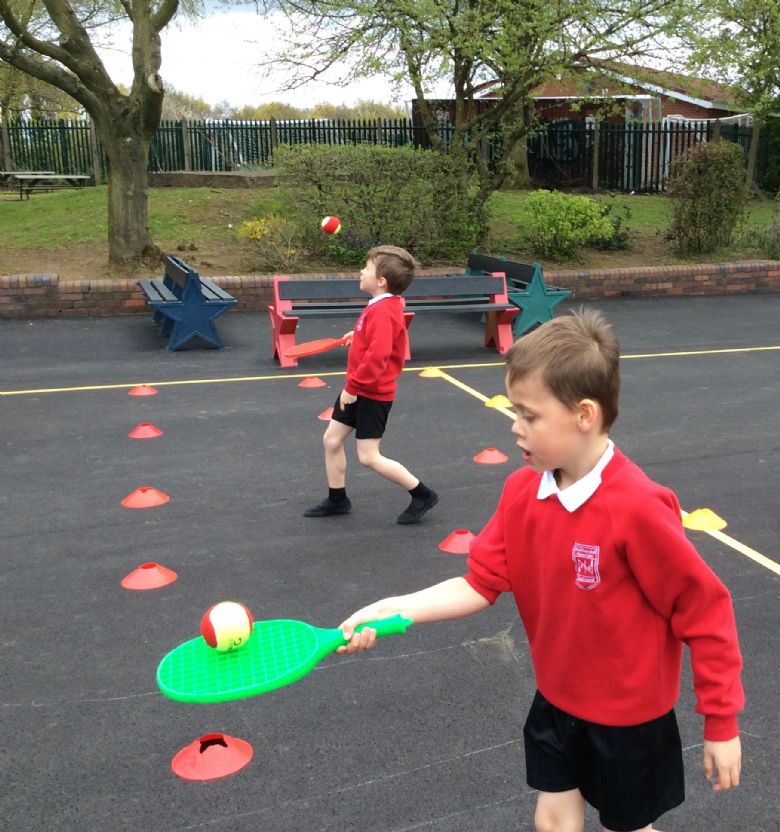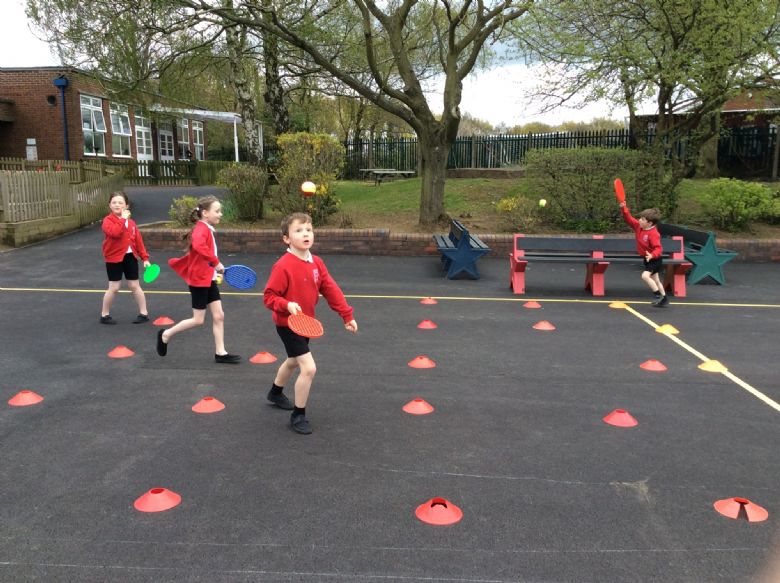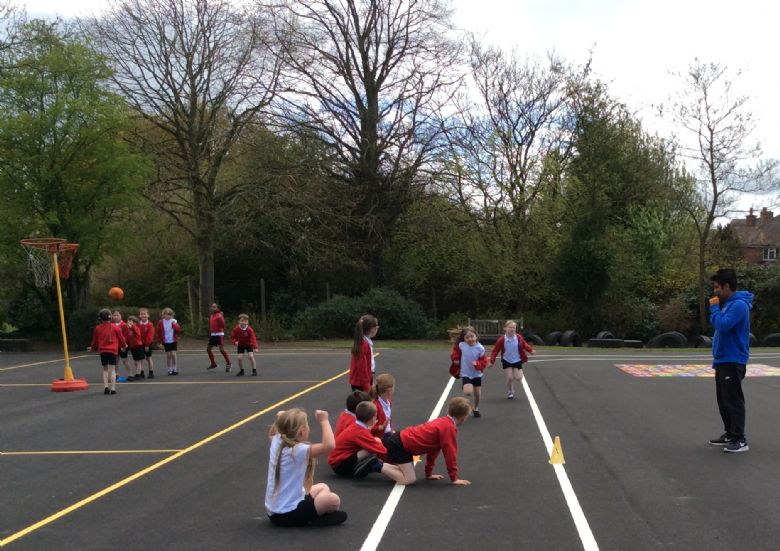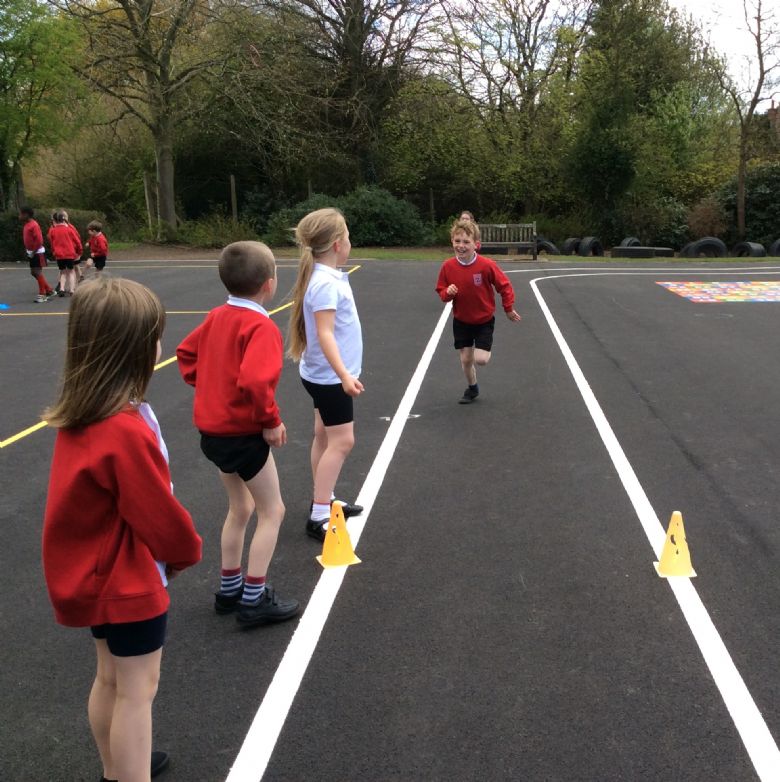 Maths in Year 2
In Year 2 we have been naming and describing properties of 2D and 3D shapes. We have looked at how many sides, faces, edges, vertices and corners each shape had. Also we compared everyday objects to these shapes.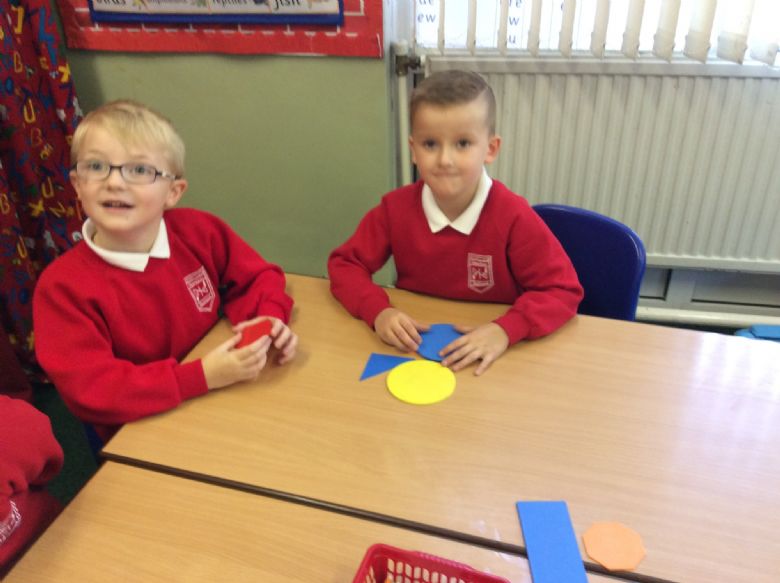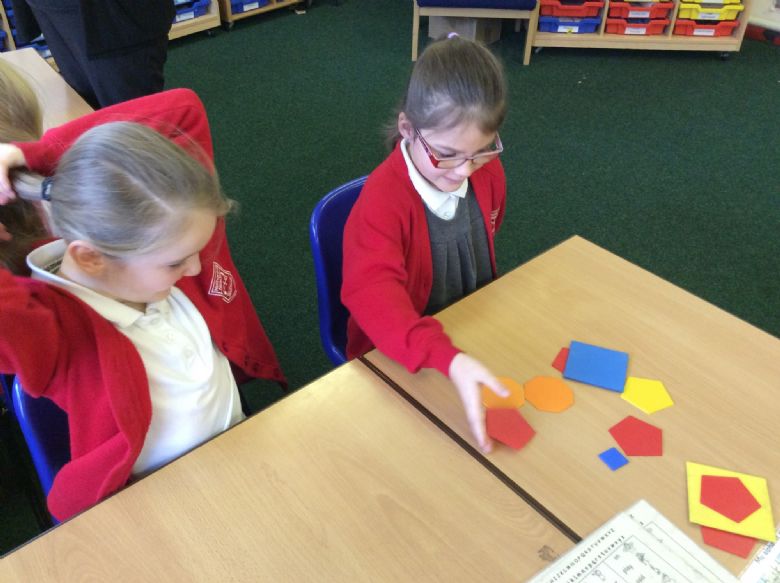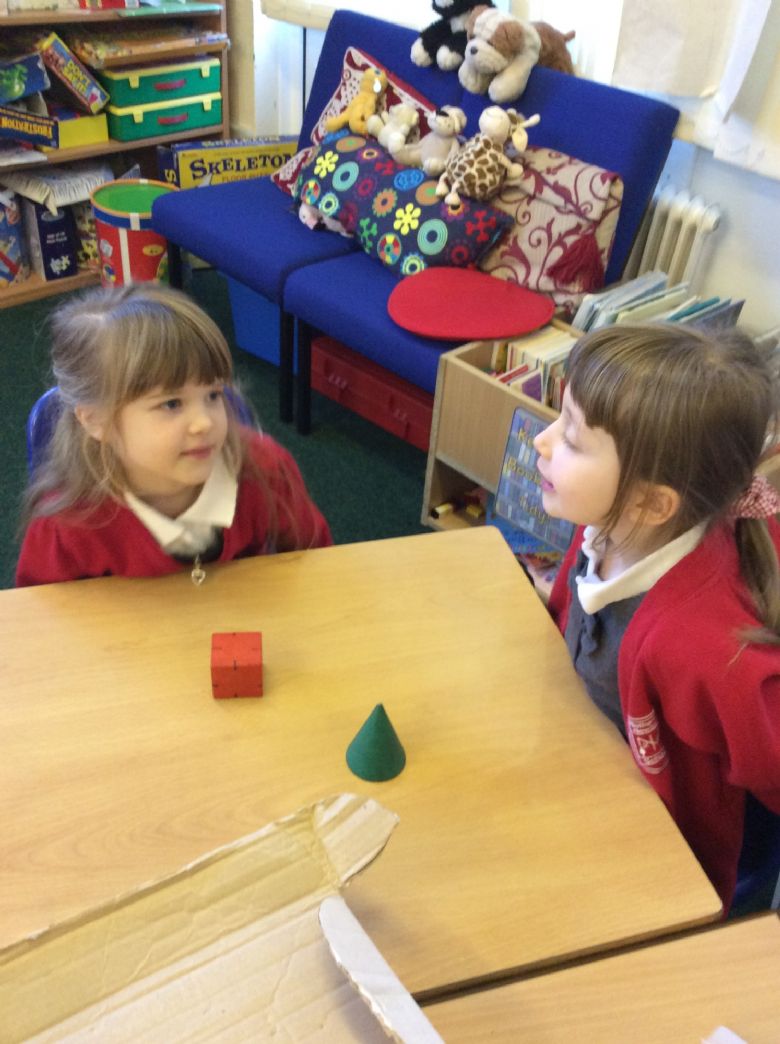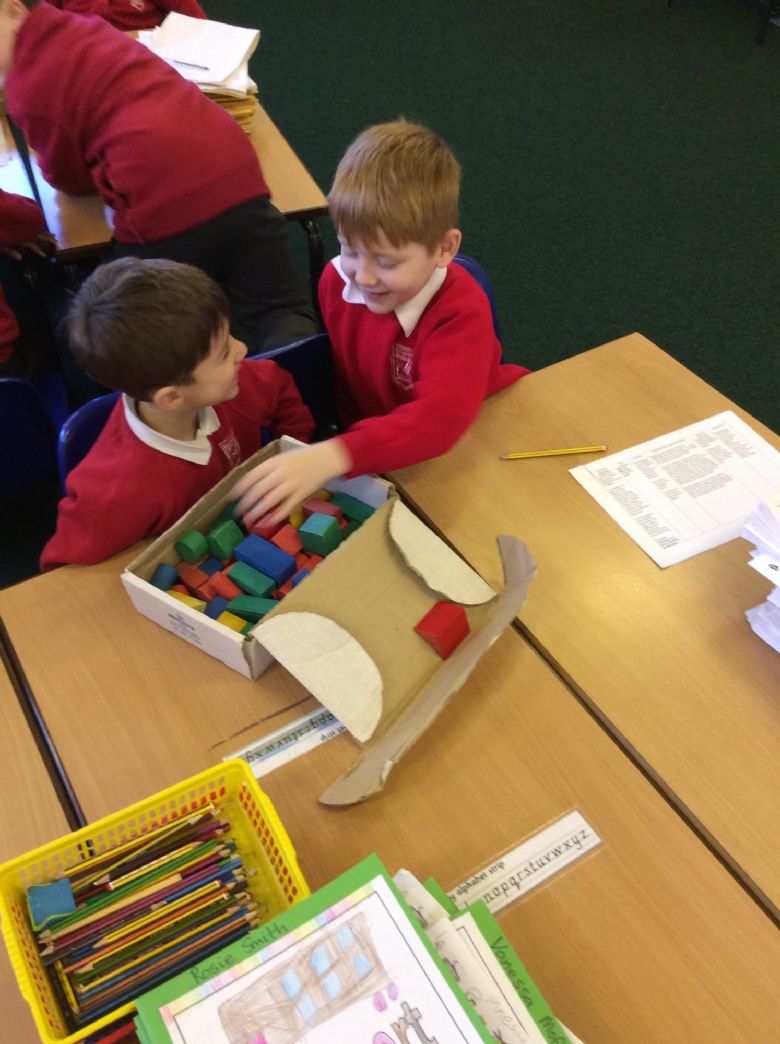 Science in Year 2
Year 2 have been conducting a science experiment on how to make plasticine float. The children squashed, bent, twisted and stretched the plasticine to change its shape. Many of the children managed to make the plasticine float on the water.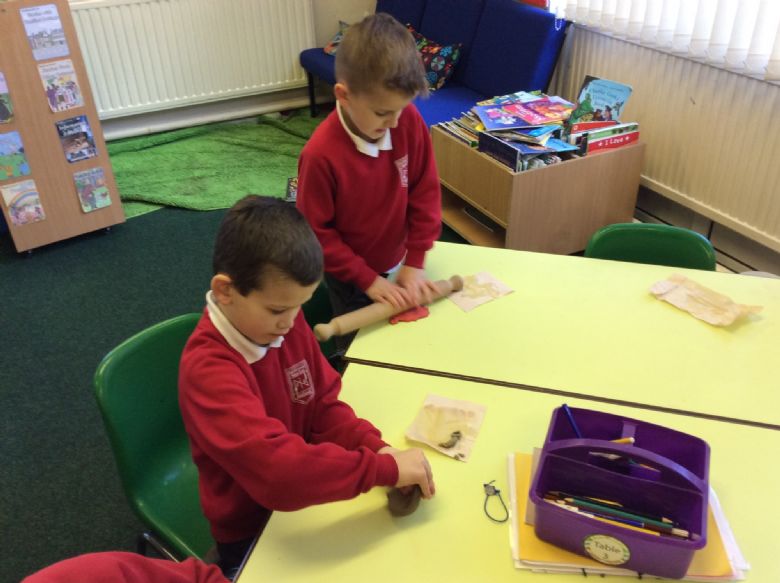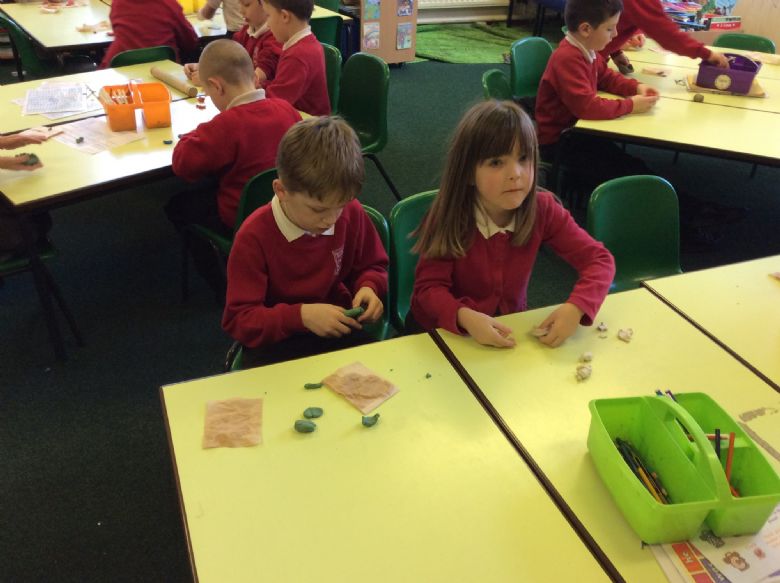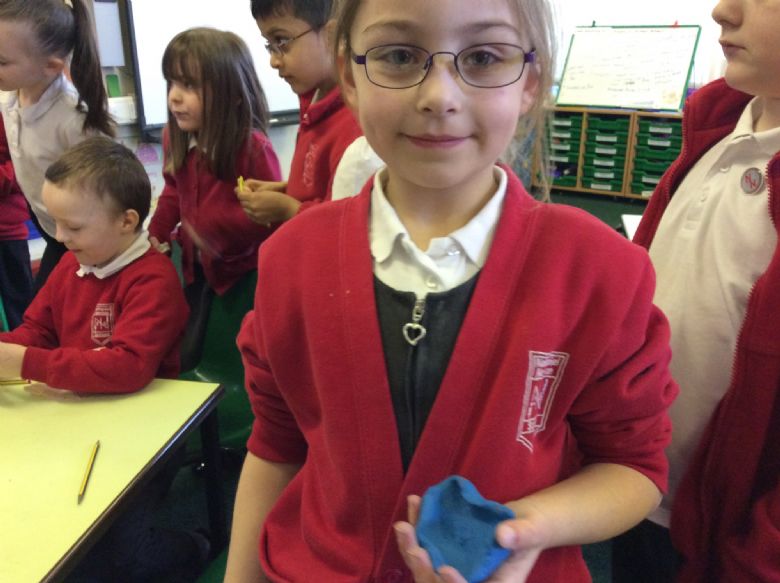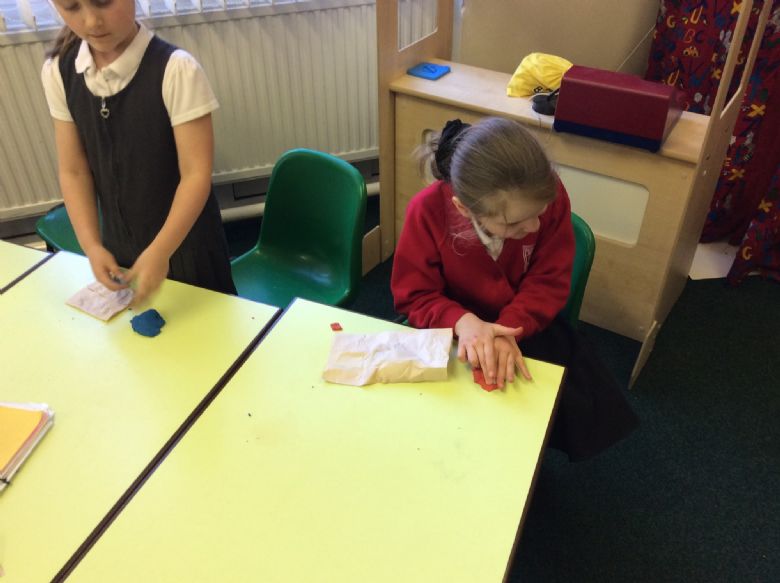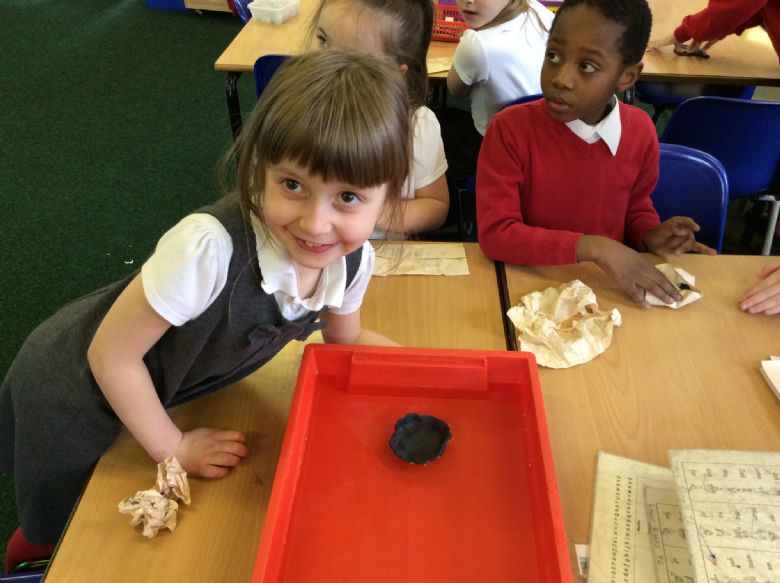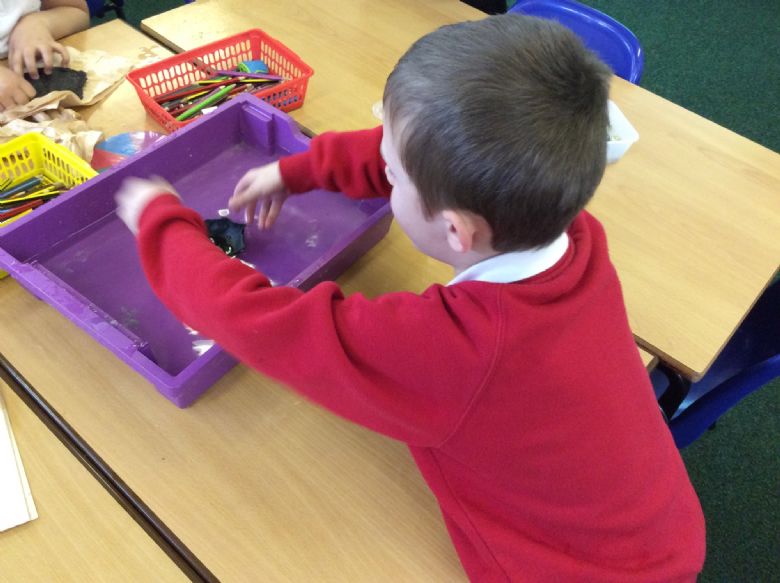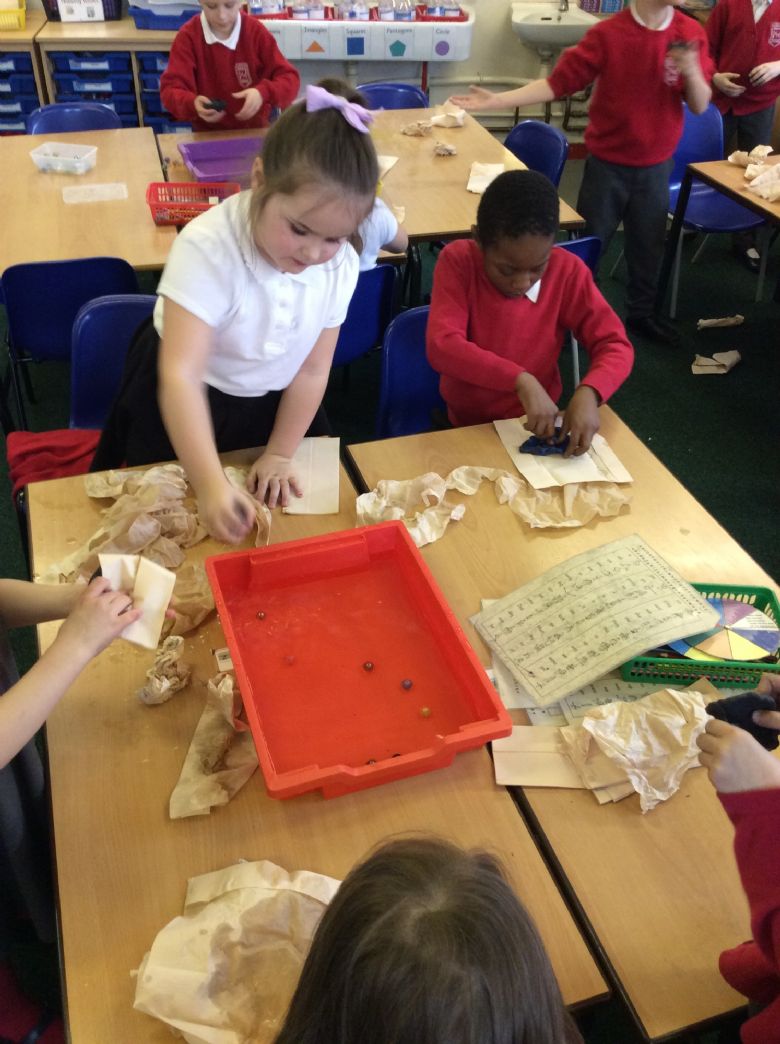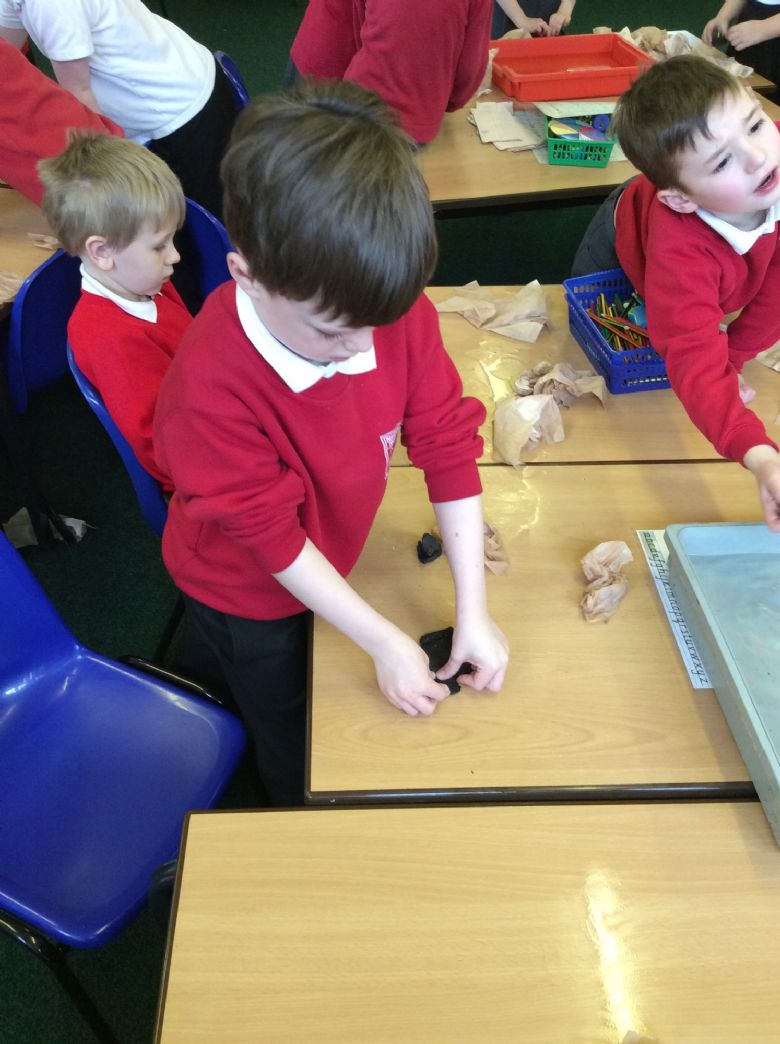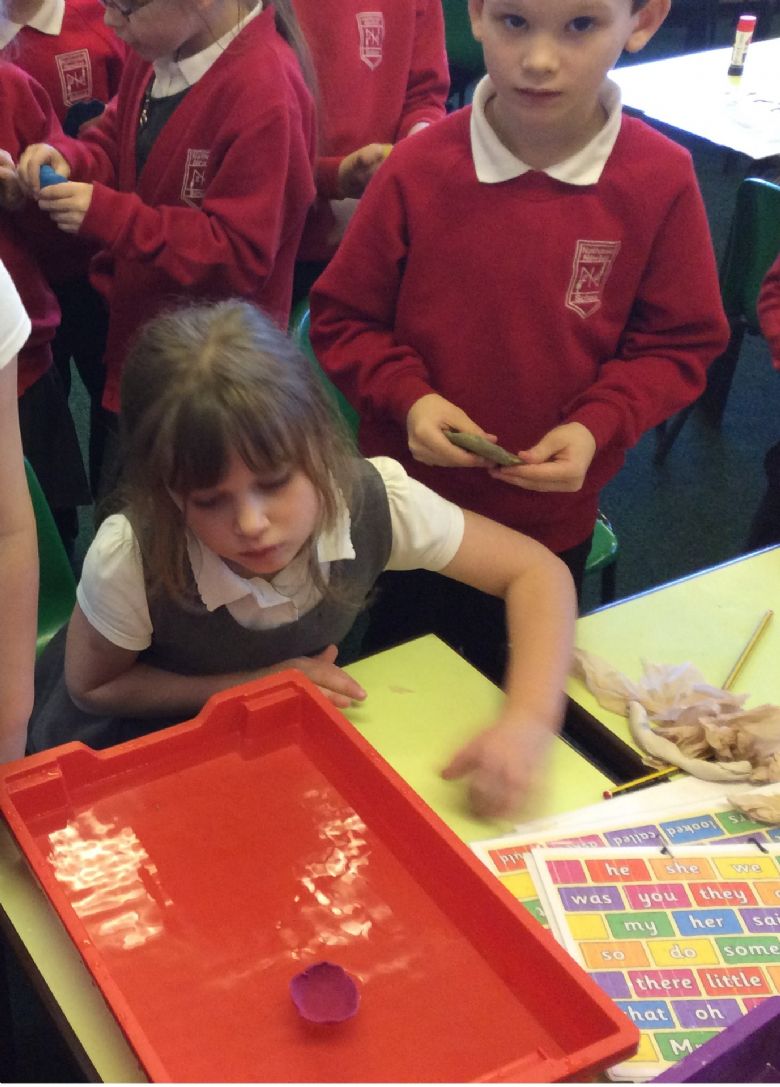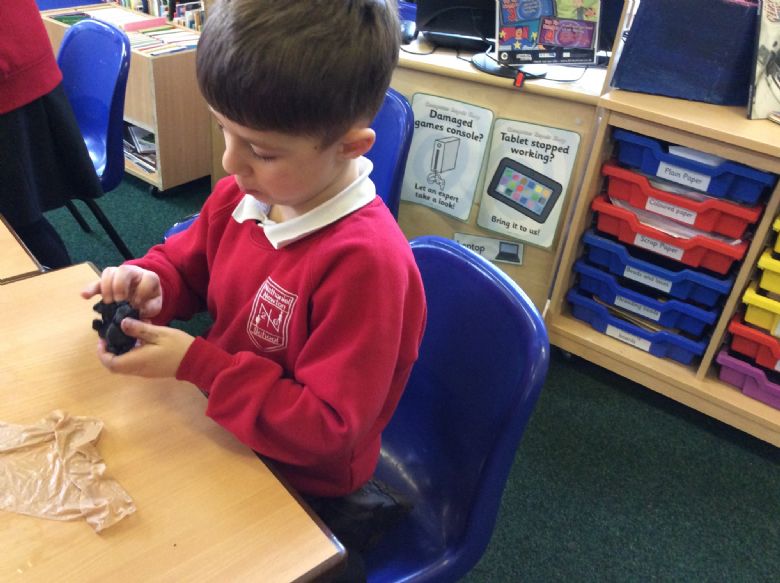 The day the circus came!
Today, Thursday 10th March, Year 2 enjoyed a workshop with the visitors from the circus. The children were given lots of opportunities to juggle, spin plates, play with diablos, use a pedalo and unicycle, walk on stilts and play with flower sticks. At the end of the session we all had a competition to see who could balance a peacock feather on the tip of our finger. Check out our gallery of images here...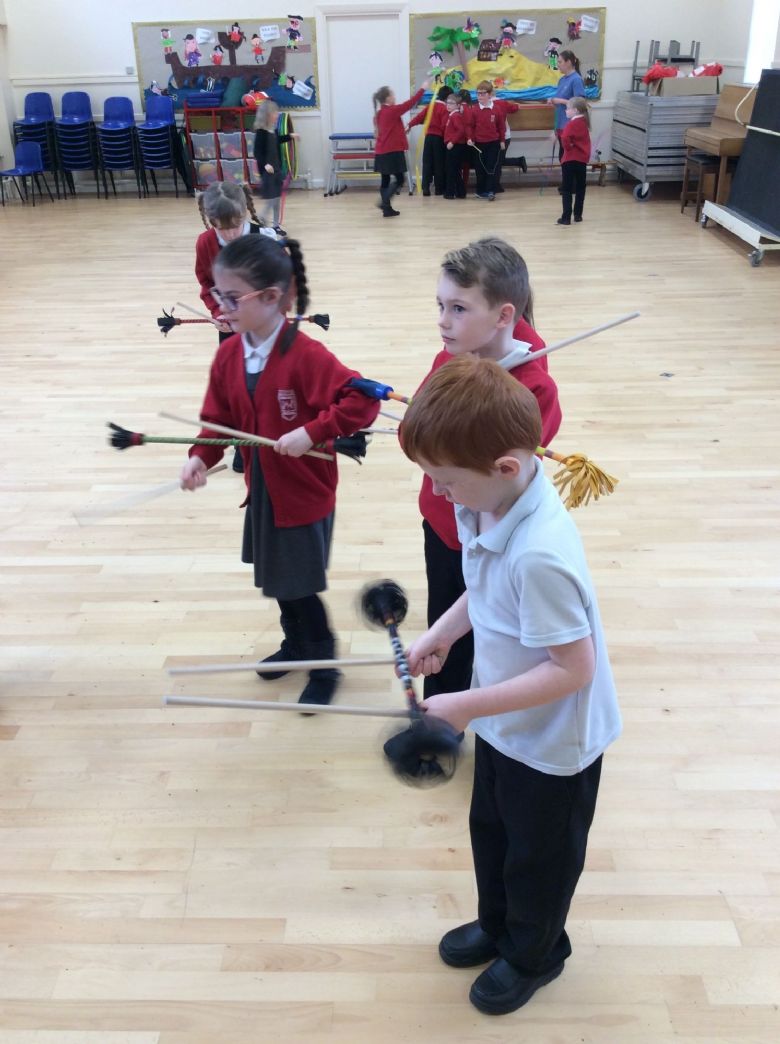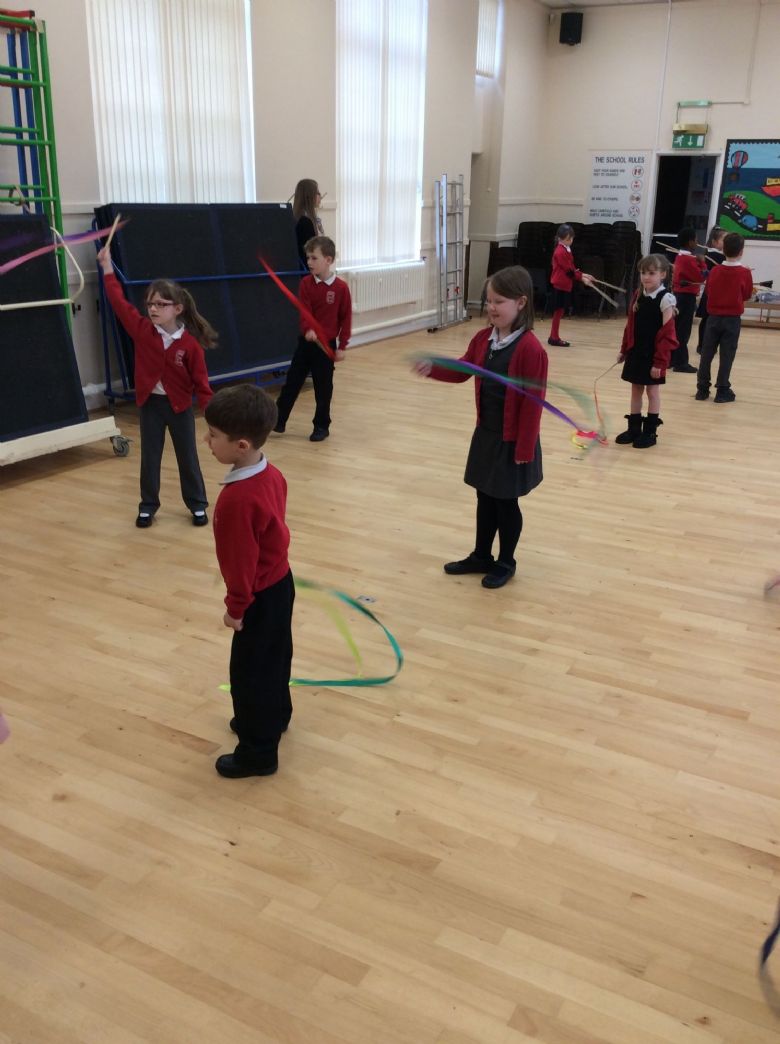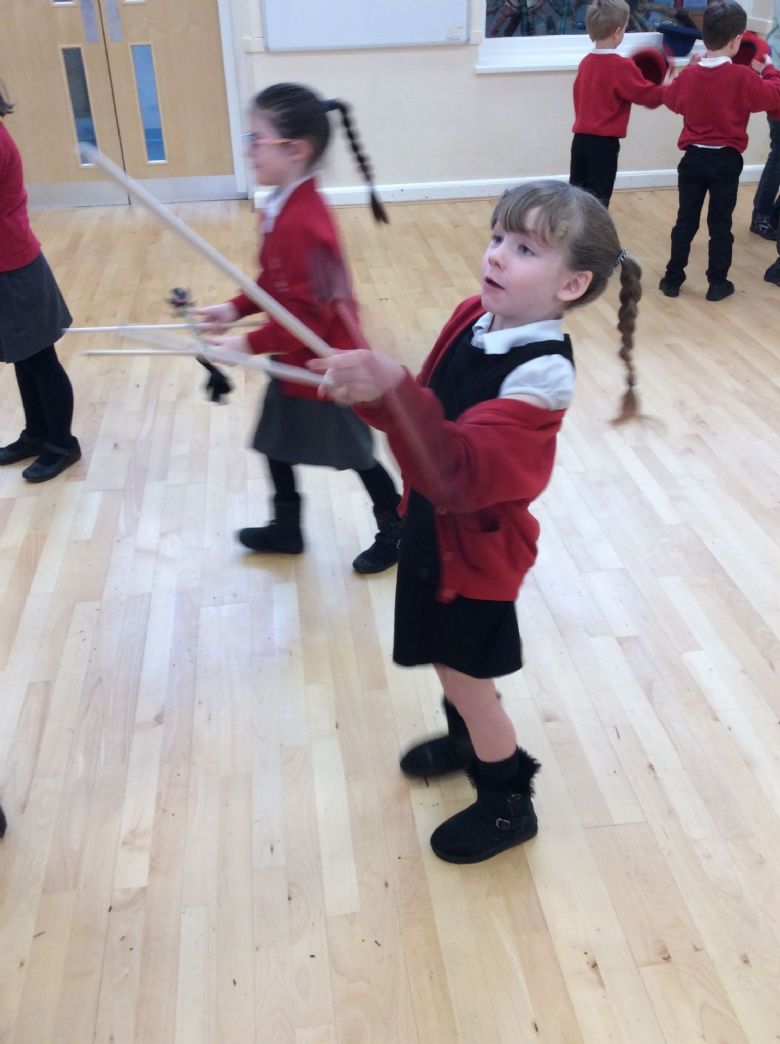 Transport Topic
Before the half-term, we were lucky enough to go and visit the Transport Museum in Coventry. Whilst we were here, we were able to explore a wide range of vehicles, which were used numerous years ago. Also, as part of our trip, we were given a lesson all about the history of bicycles. Please find some of the photos we have taken here.
This half-term we will be continuing to explore Transport as our topic, where we hope to learn about boats and rockets.
Celebrations Topic
Our topic for this half term is 'Celebrations' and we are looking forward to finding out more information about our favourite times of the year.
We have been learning all about Guy Fawkes and the Gunpowder plot. We have been reading about it, acting the story out, and quizzing about it so that we can write brilliant newspaper reports as if we were there!
This term, we have been learning about the religious festival Hanukkah. Whilst we have been learning all about this Jewish festival, we were all able to make a dreidel. When celebrating Hanukkah, a dreidel is used as part of a game, which is traditionally played in this celebration period. Once we had made the dreidel we learnt what each of the symbols shown on the dreidel meant, before playing the game ourselves. We had so much playing with our dreidels!