In this section...
Welcome to RDO's class page
China
We had such a fantastic week for multi cultural week. We learnt lots of facts about China, wrote the first initial of our name and on Thursday we got to do some lion dancing in the hall. On Friday we tasted some noodles with sweet and sour sauce and prawn crackers. Lot's of us loved it so much we had seconds!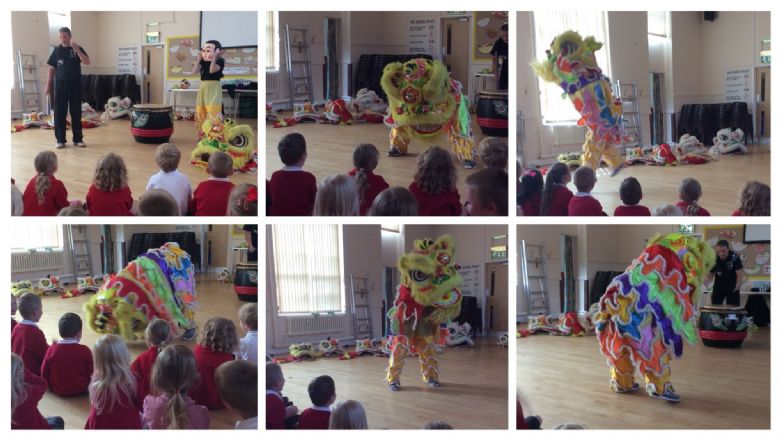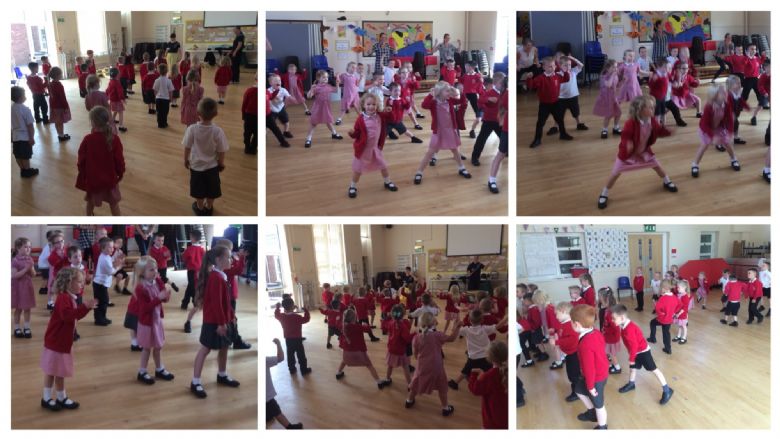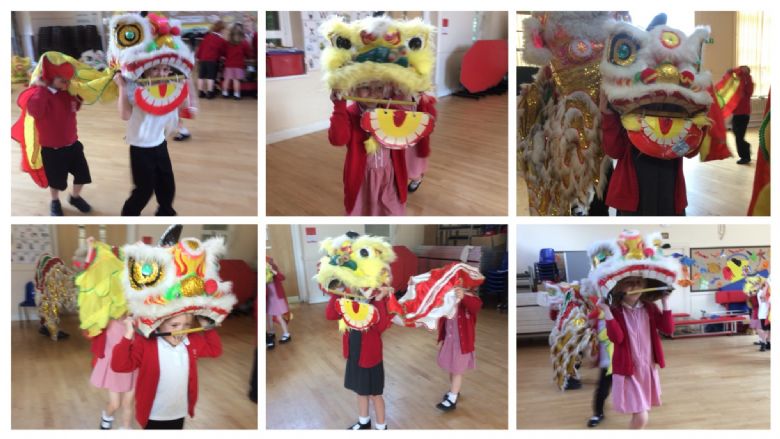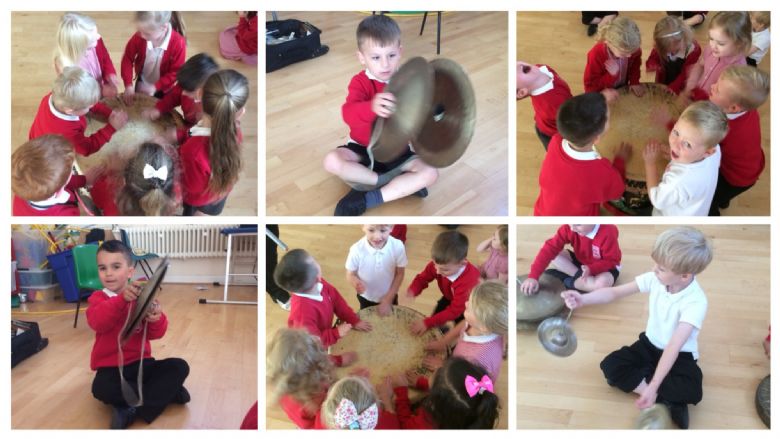 ---
Fathers Day
Thank you all for coming to celebrate Father's Day with us. the children had a lovely time and is was great to see everyone working and playing together.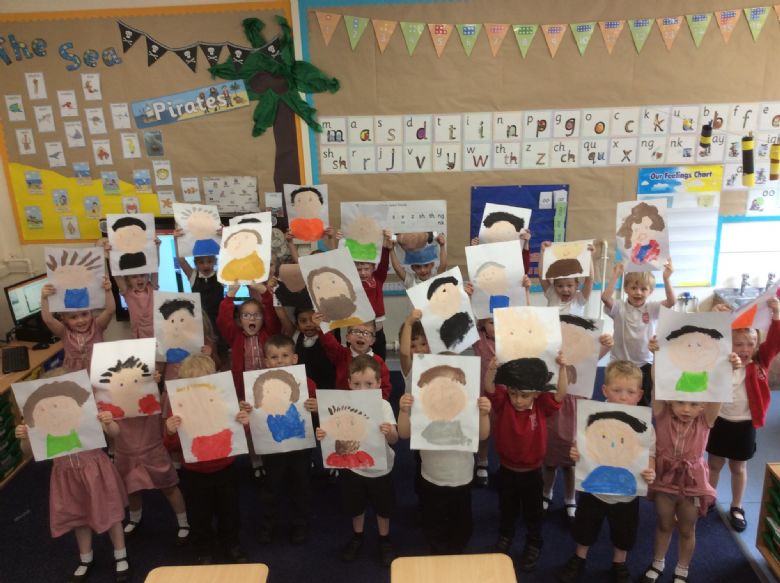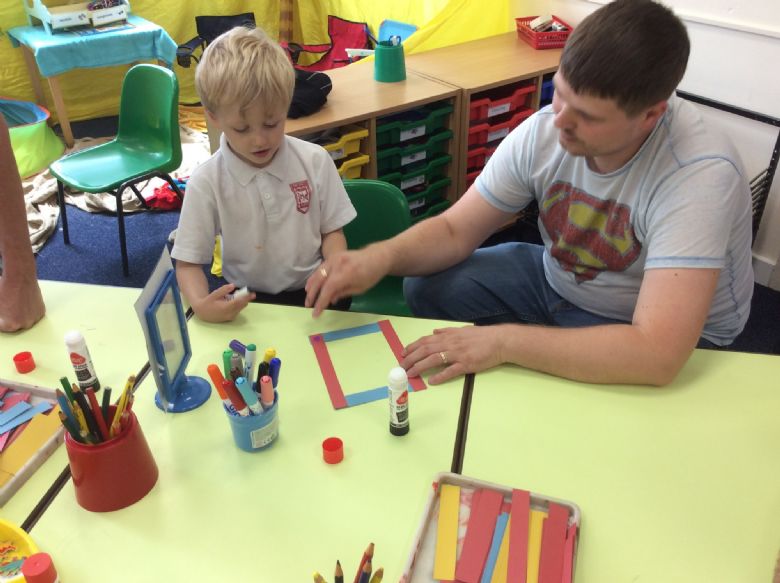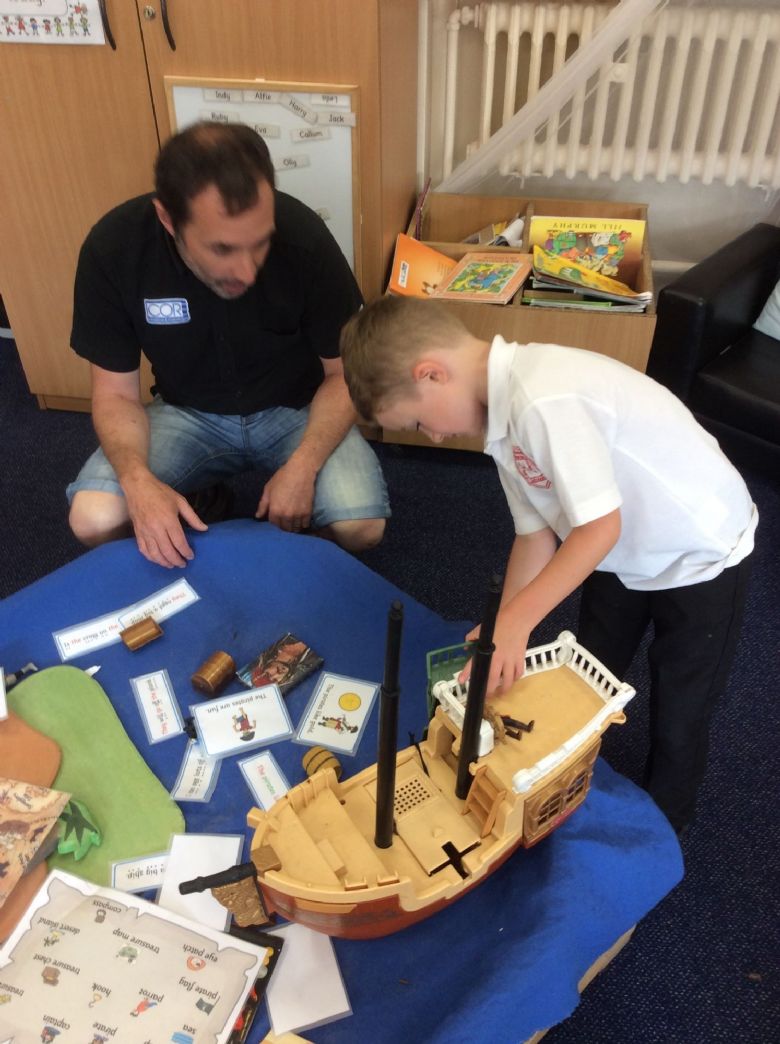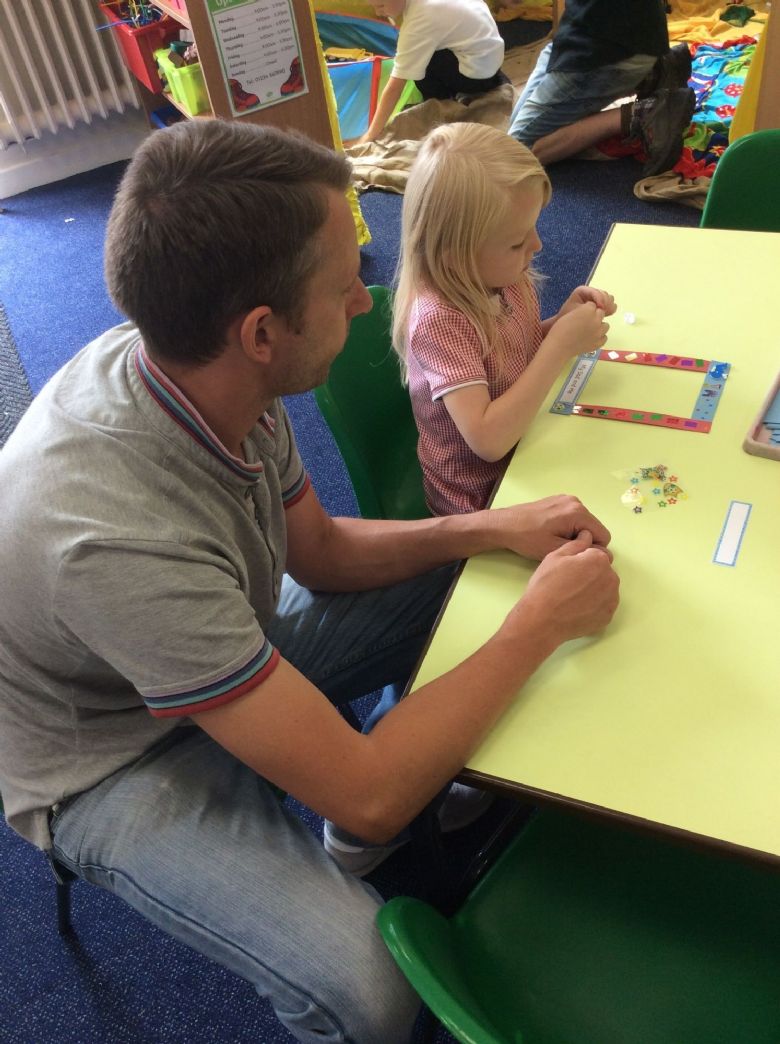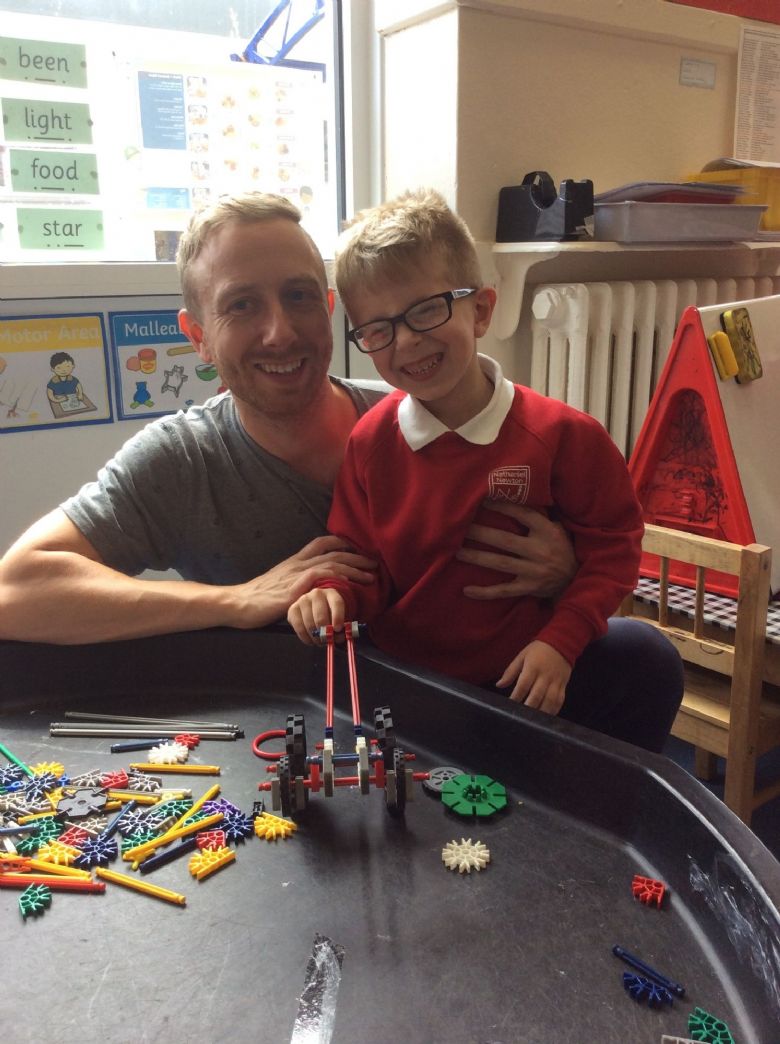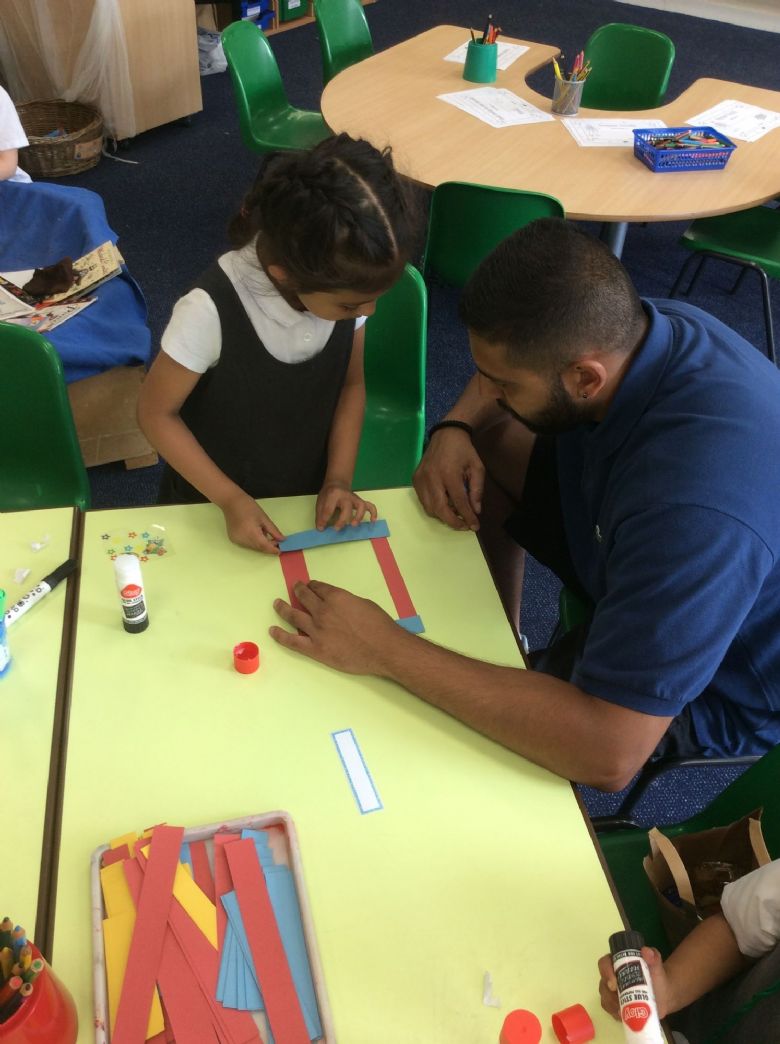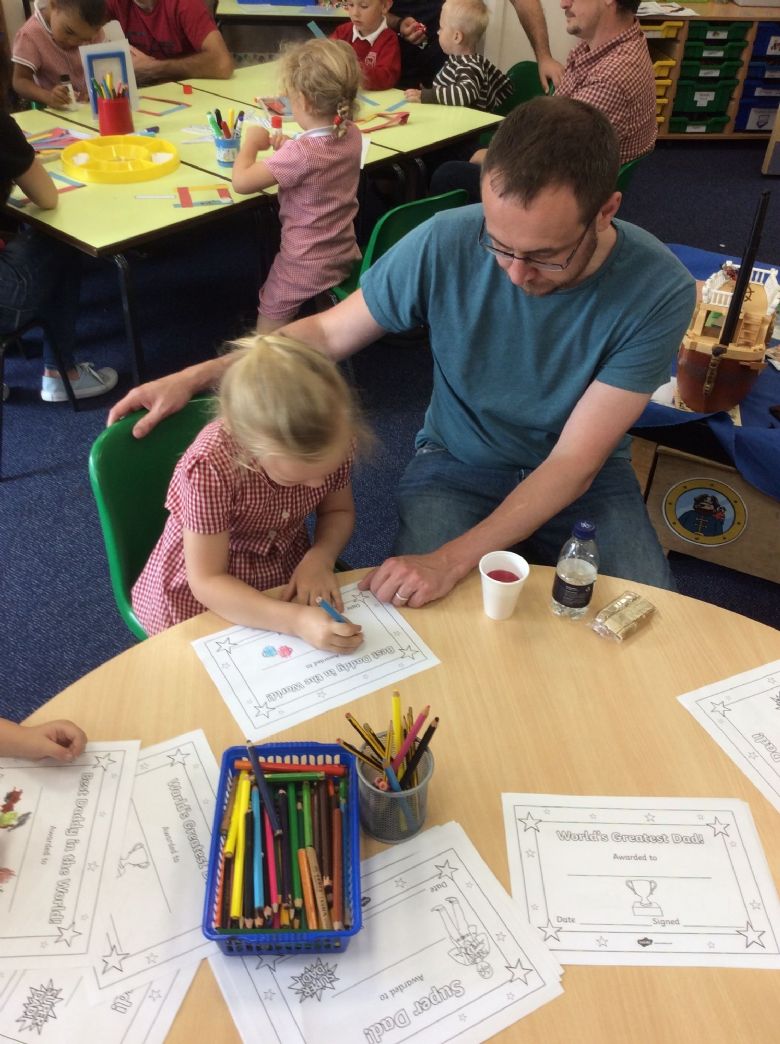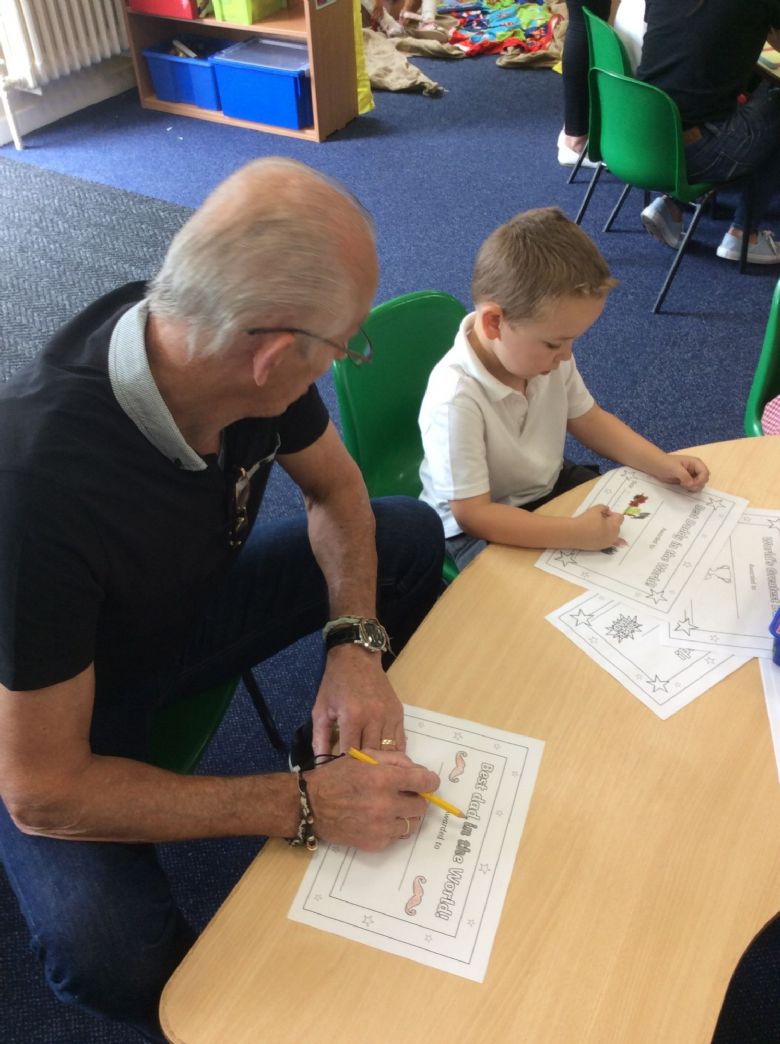 ---
Royal Wedding
We had a super day today celebrating the Royal Wedding. We made our own crowns and then had party games, dancing, and a huge picnic with the whole school!
Thank you for all your kind donations and didn't the children look amazing!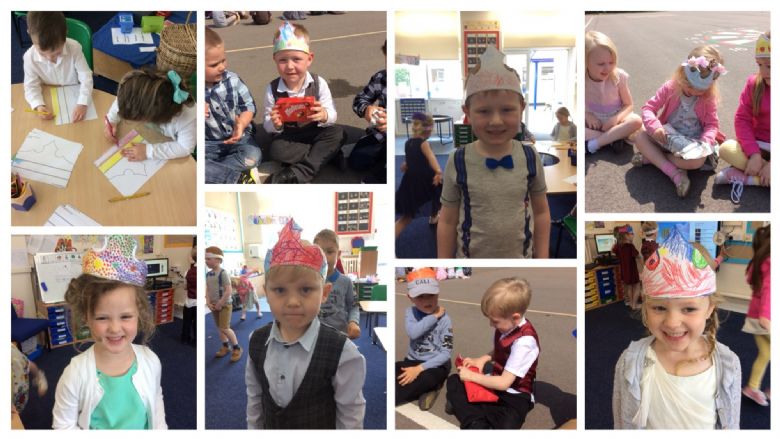 ---
We have been trying out the new play equipment funded by our amazing PTA this afternoon!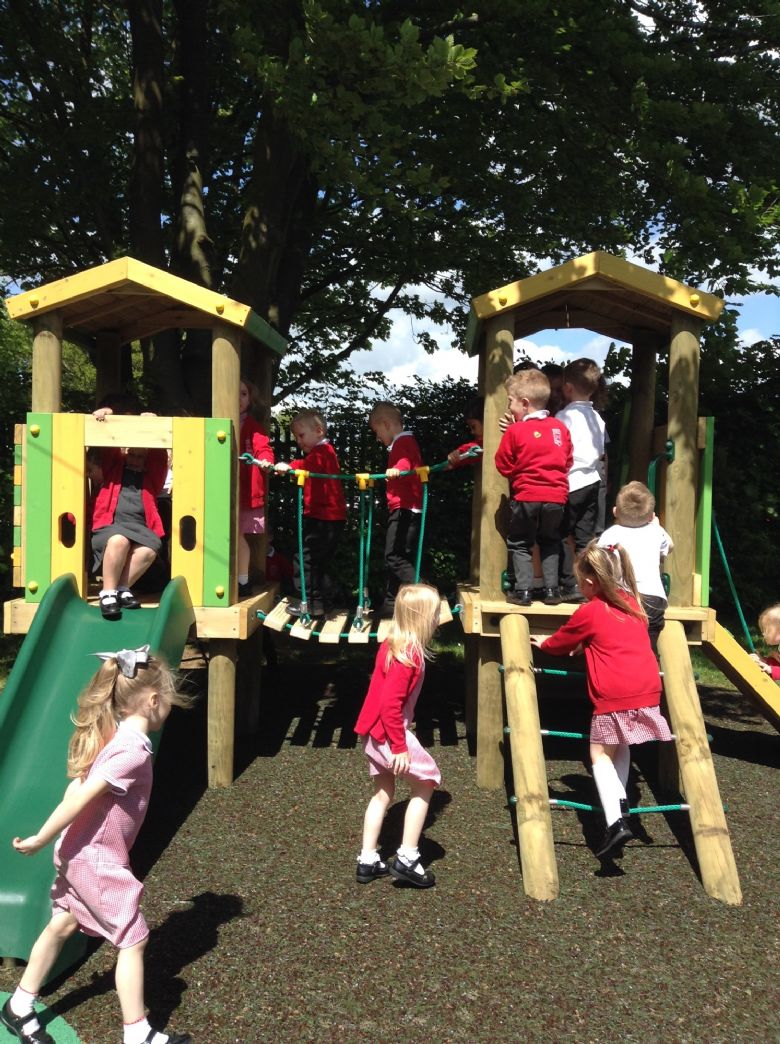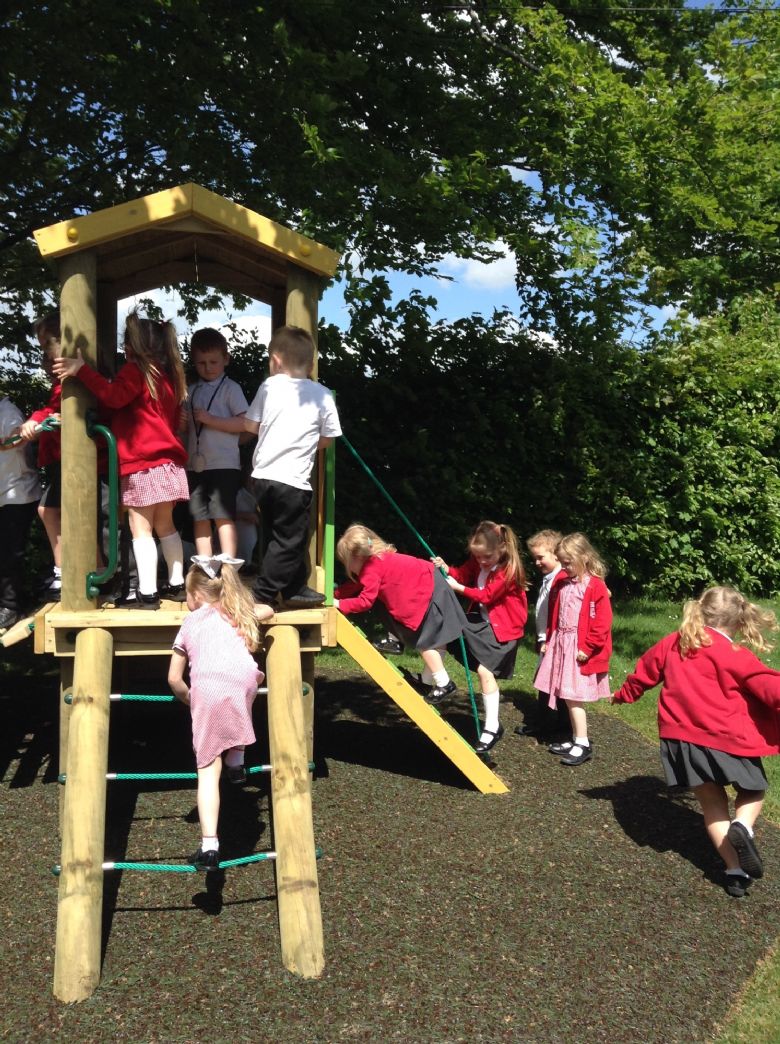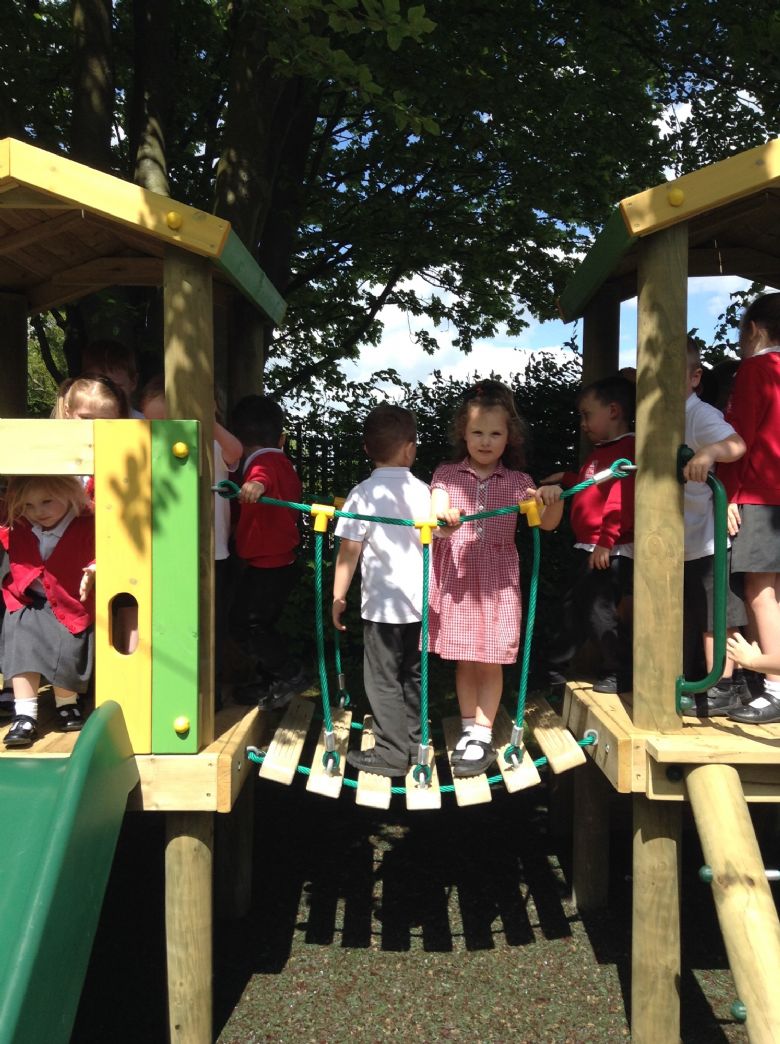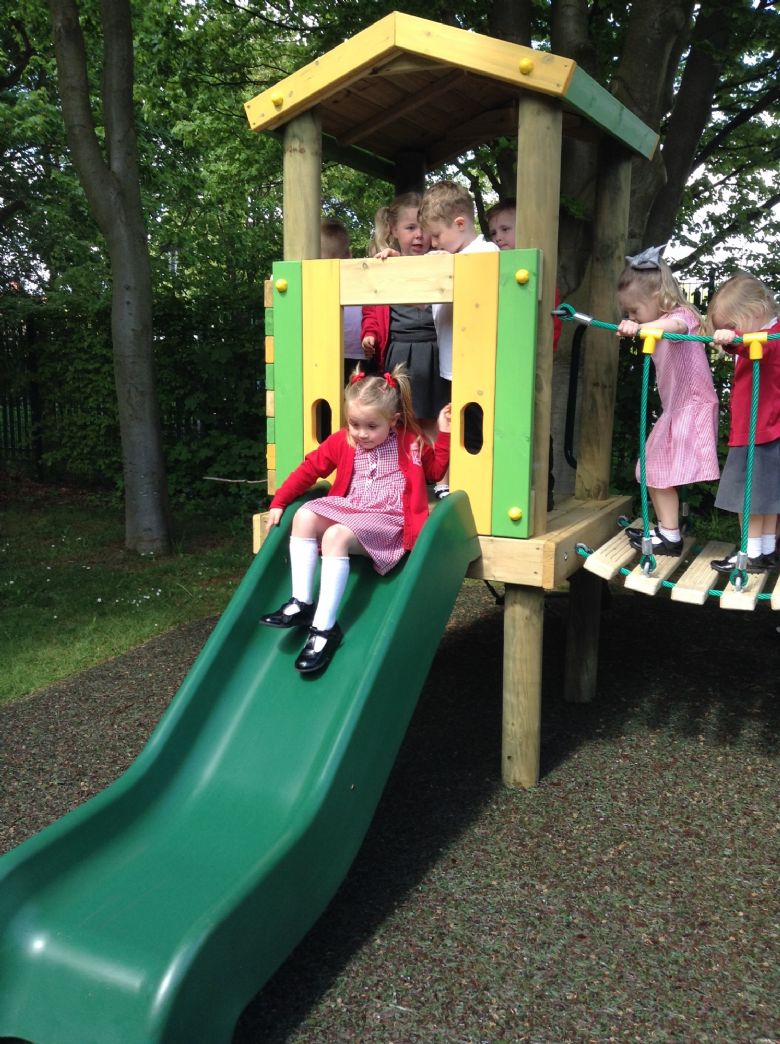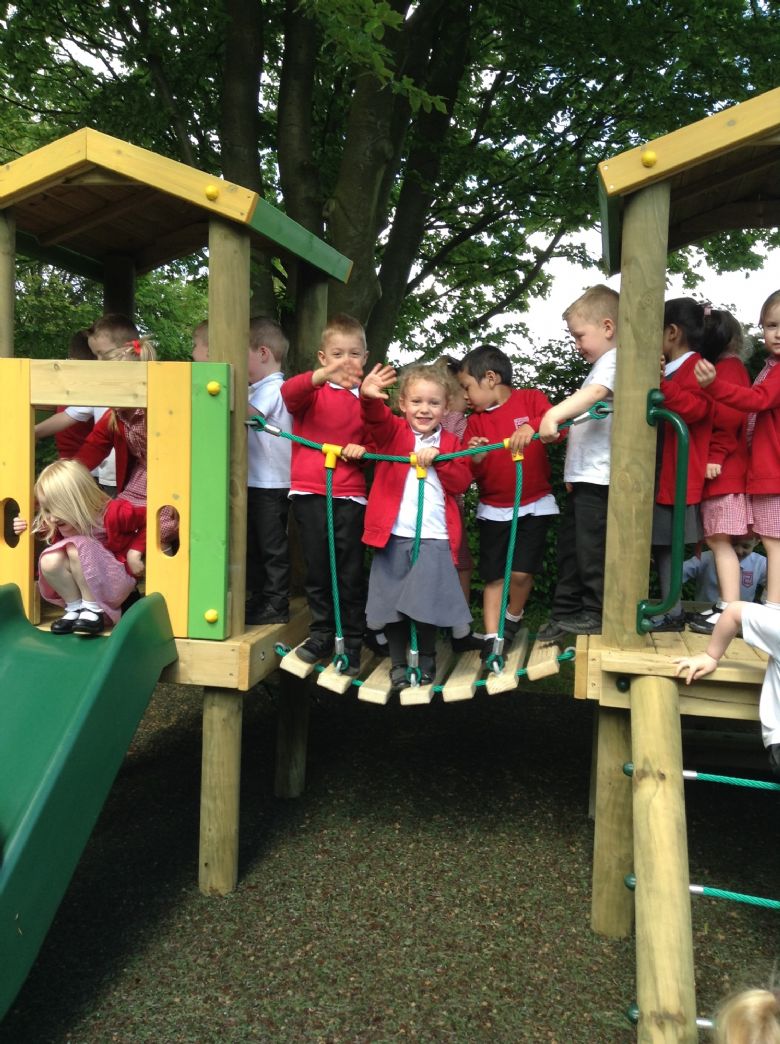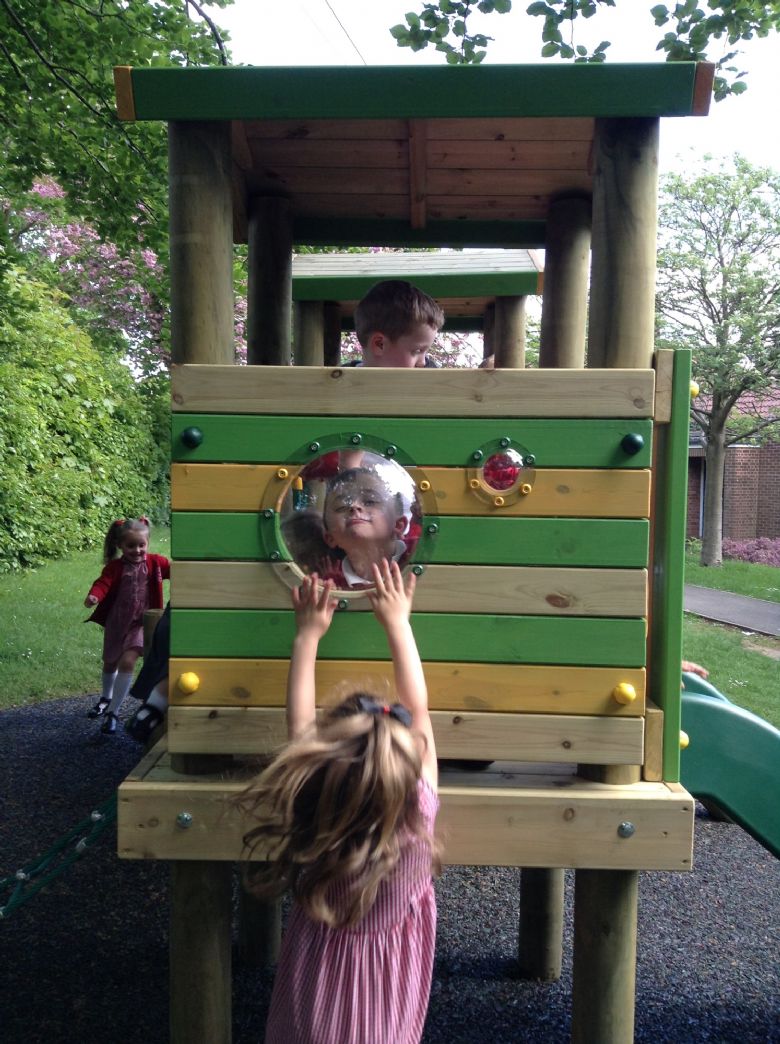 ---
Hartshill Hayes
This week we went on a walk to Hartshill Hayes. We saw lots of trees, leaves and beautiful bluebells. We also saw a pond with tadpoles in it. We heard the wind blowing and birds whistling. We could smell the mud and the bluebells. Despite the weather being cold, we enjoyed our walk, having a picnic and playing in the park.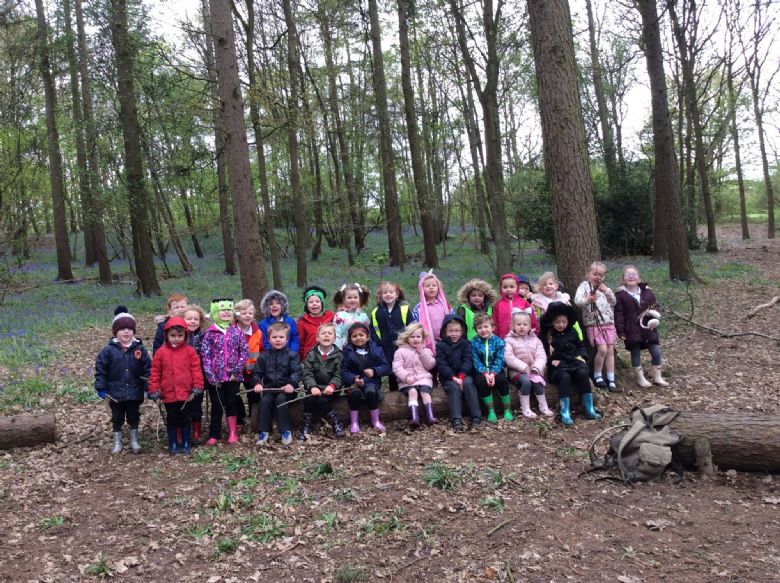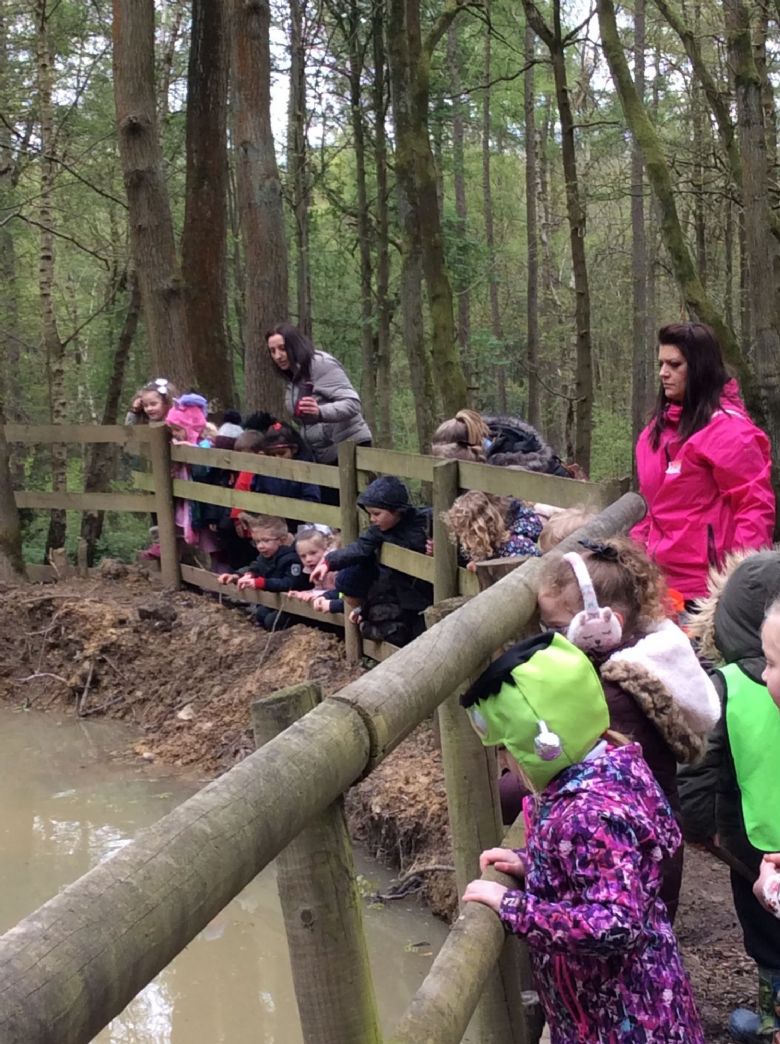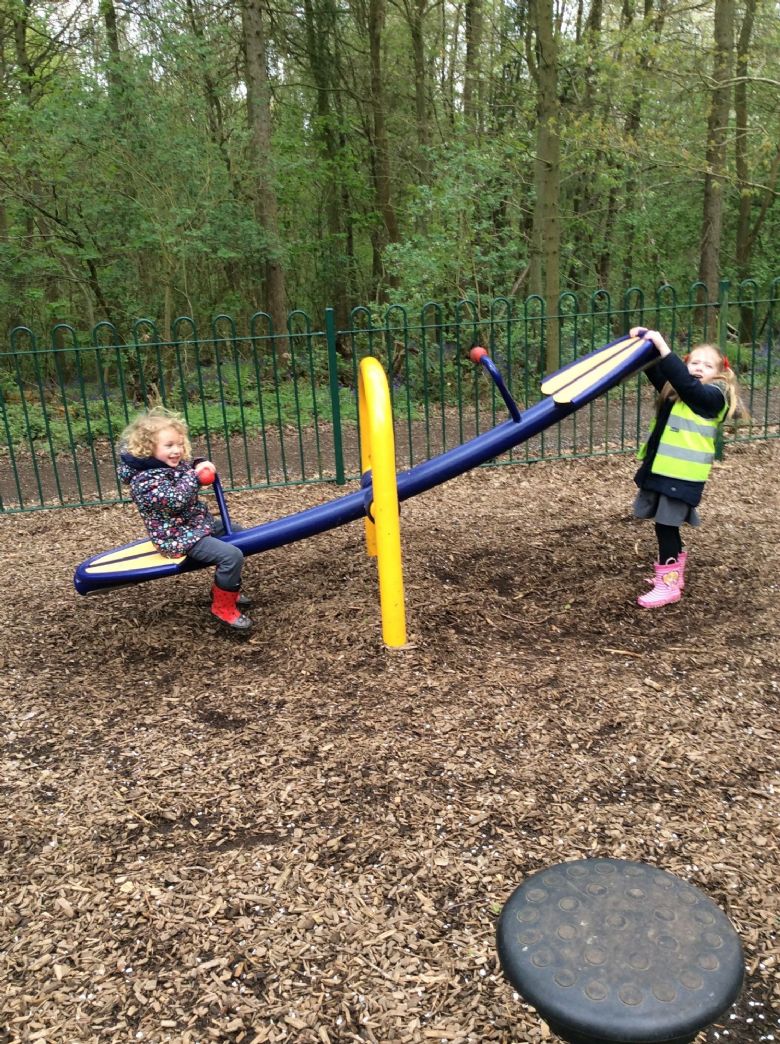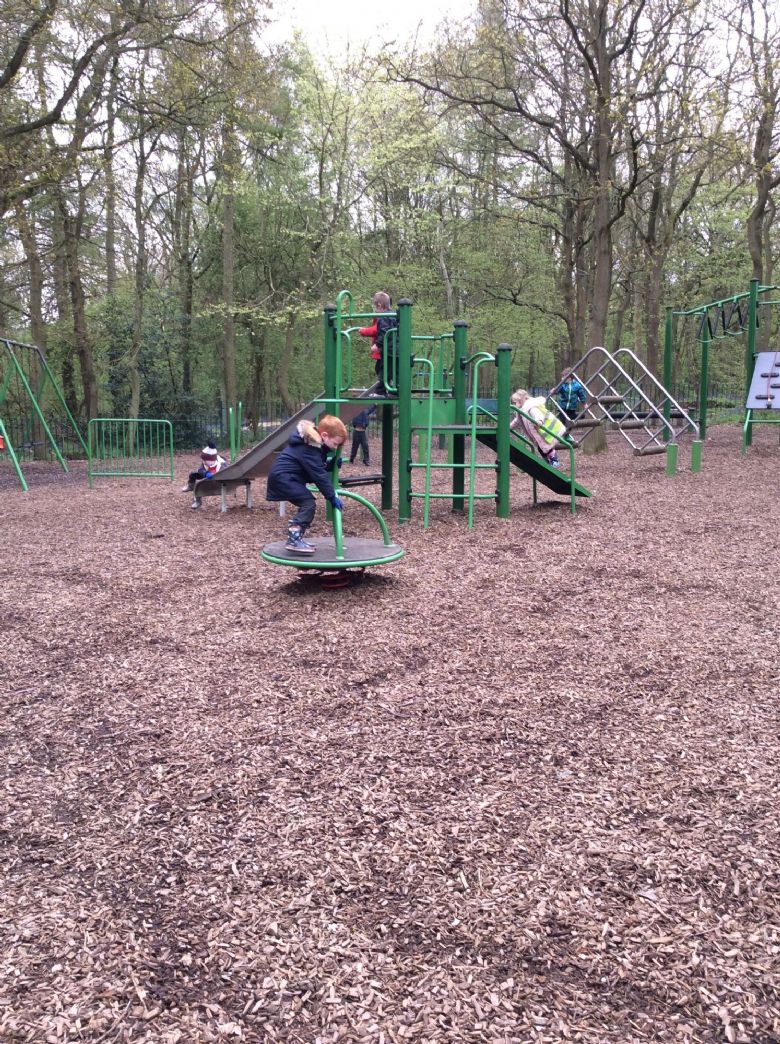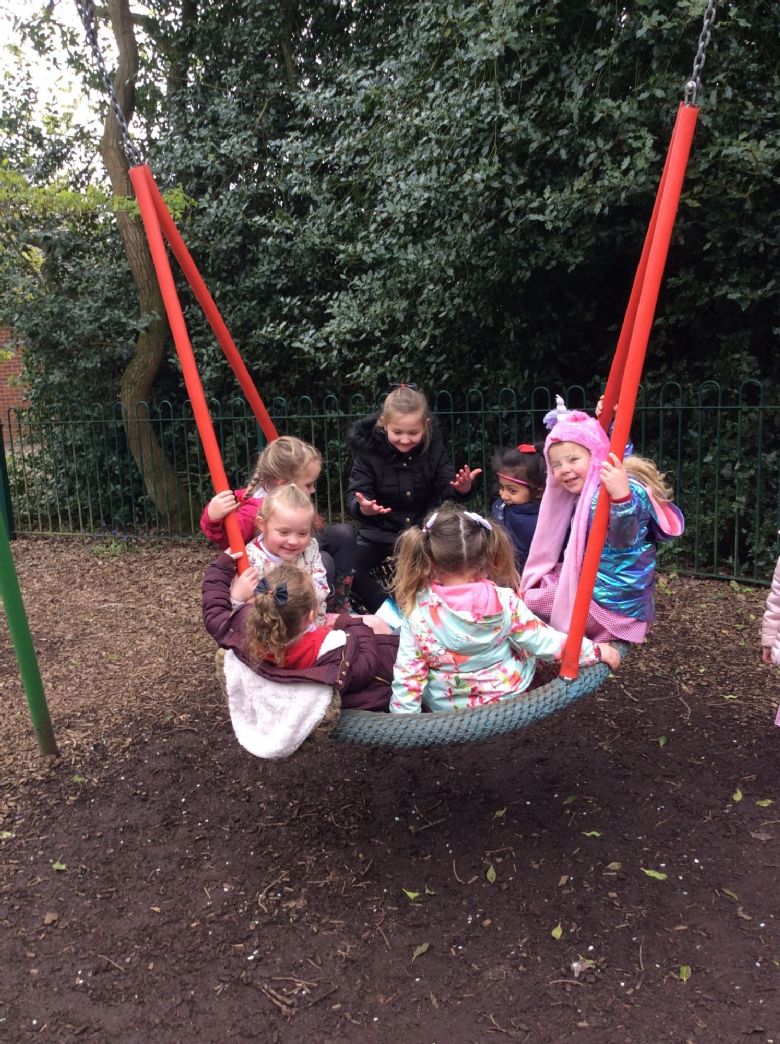 When we got back to school, we wrote about our time in the woods.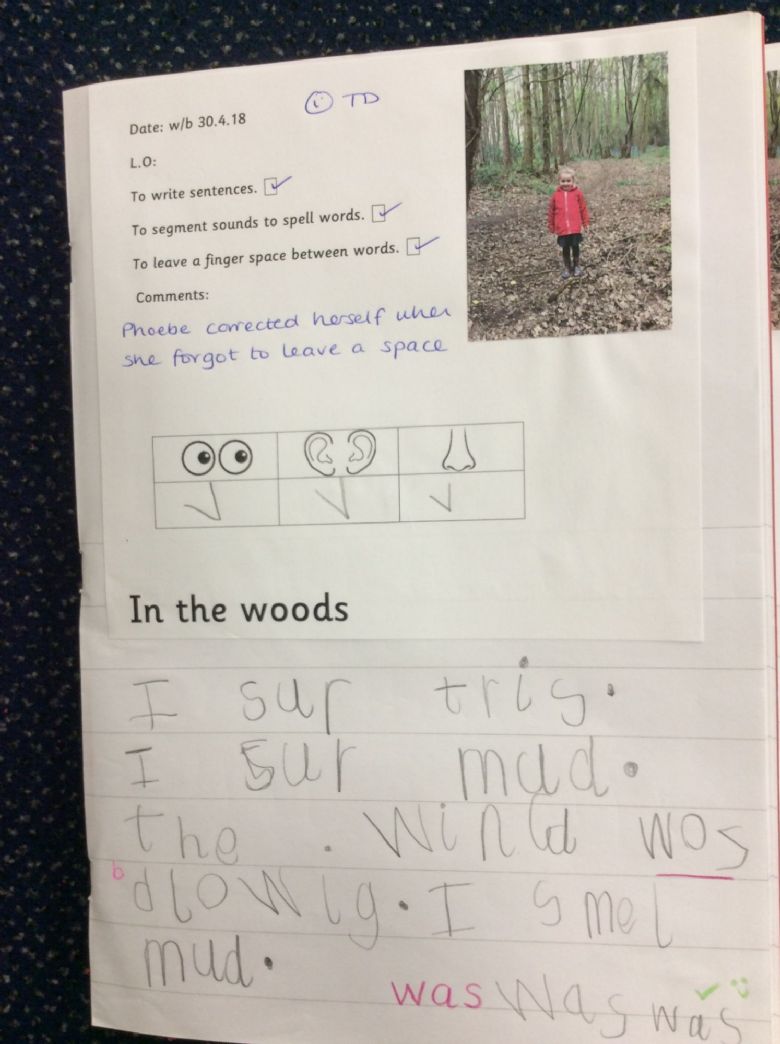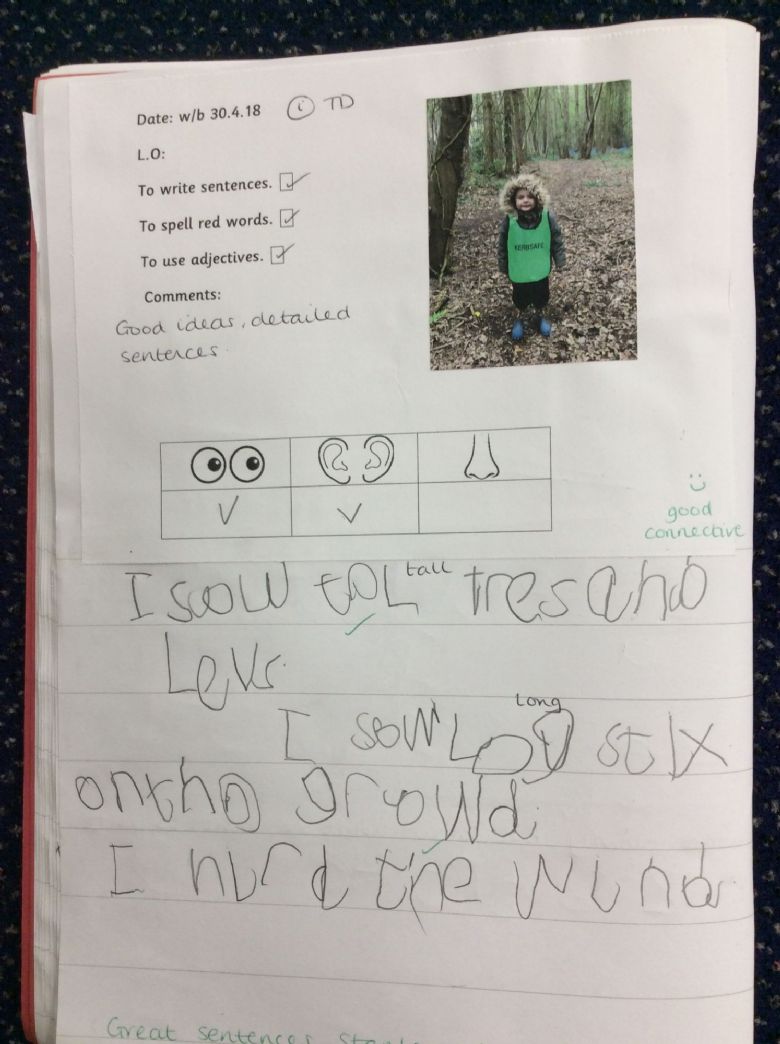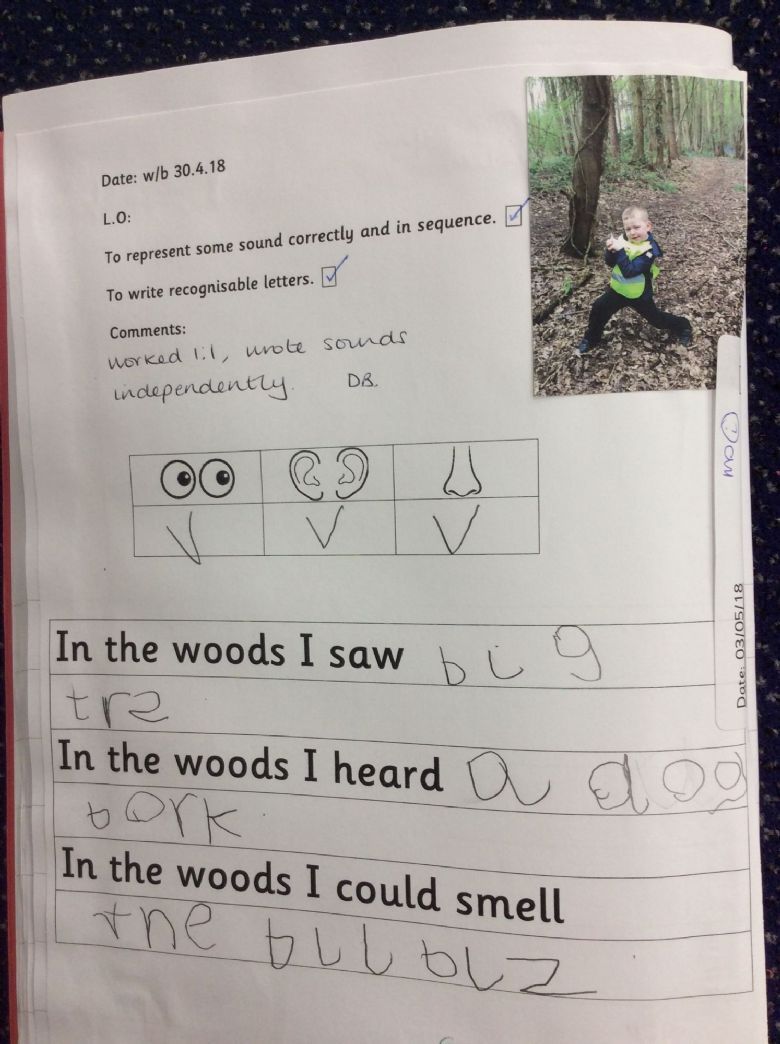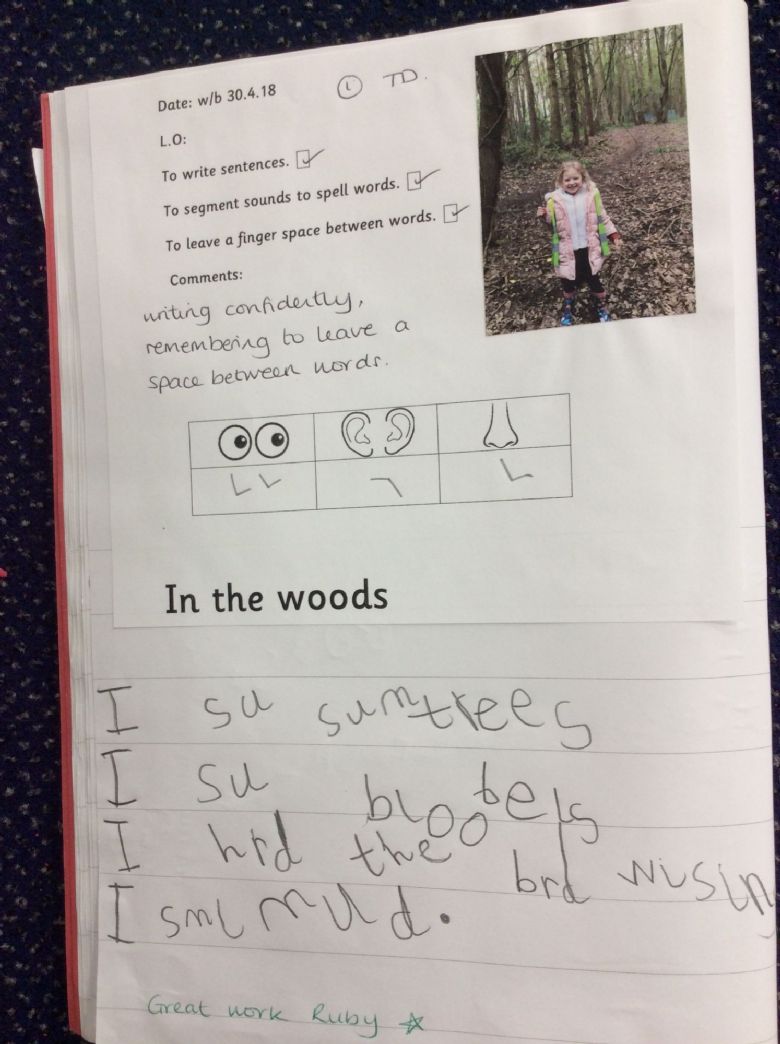 ______________________________________________________________________________________
Shopping
As part of our maths work learning about money, we all visited the local shop to spend 10p. We used our knowledge of counting in 1's, 2's and 5's to help decide what we would like to buy. A big thank you to the shopkeepers for making us all feel so welcome.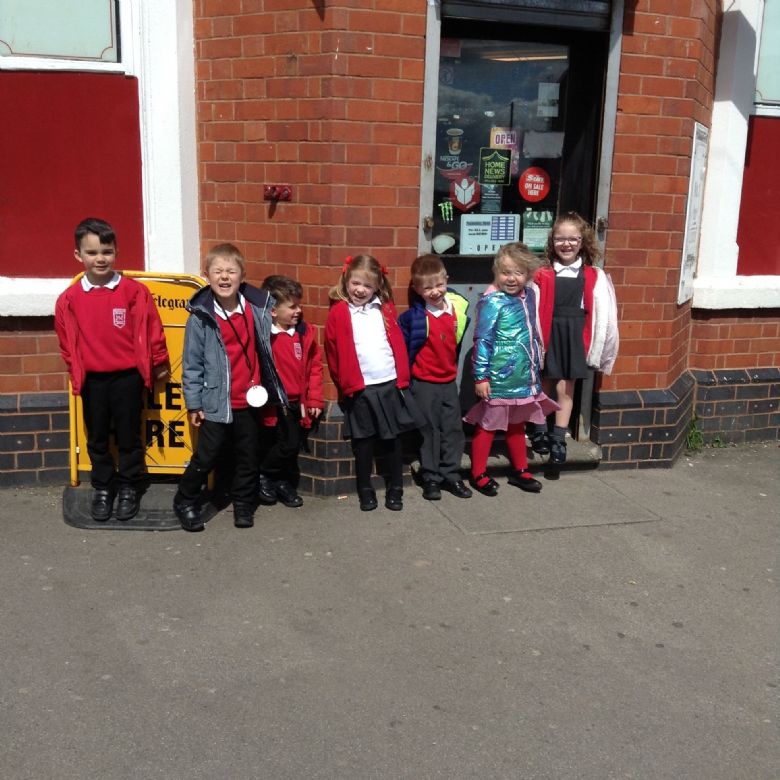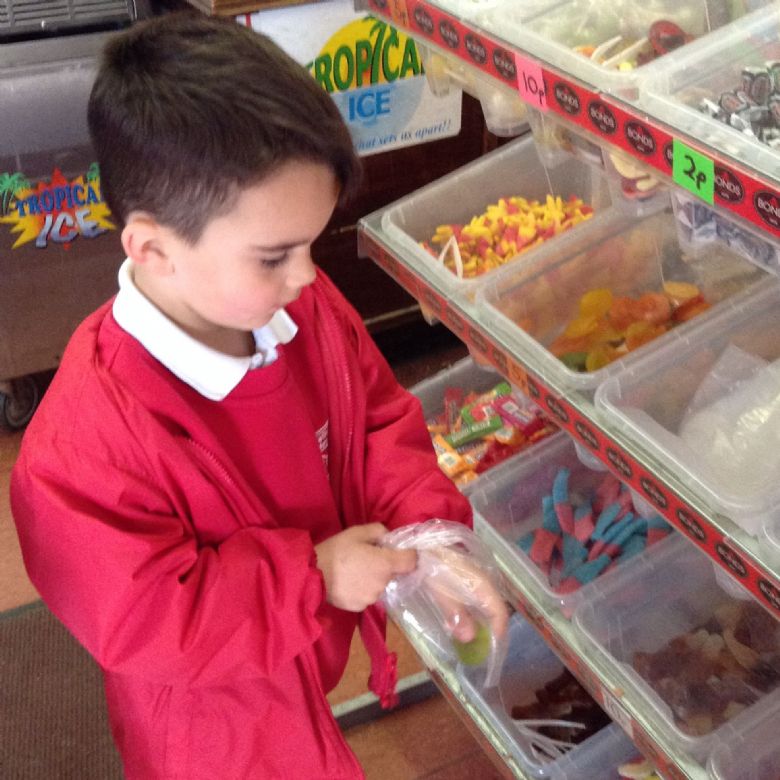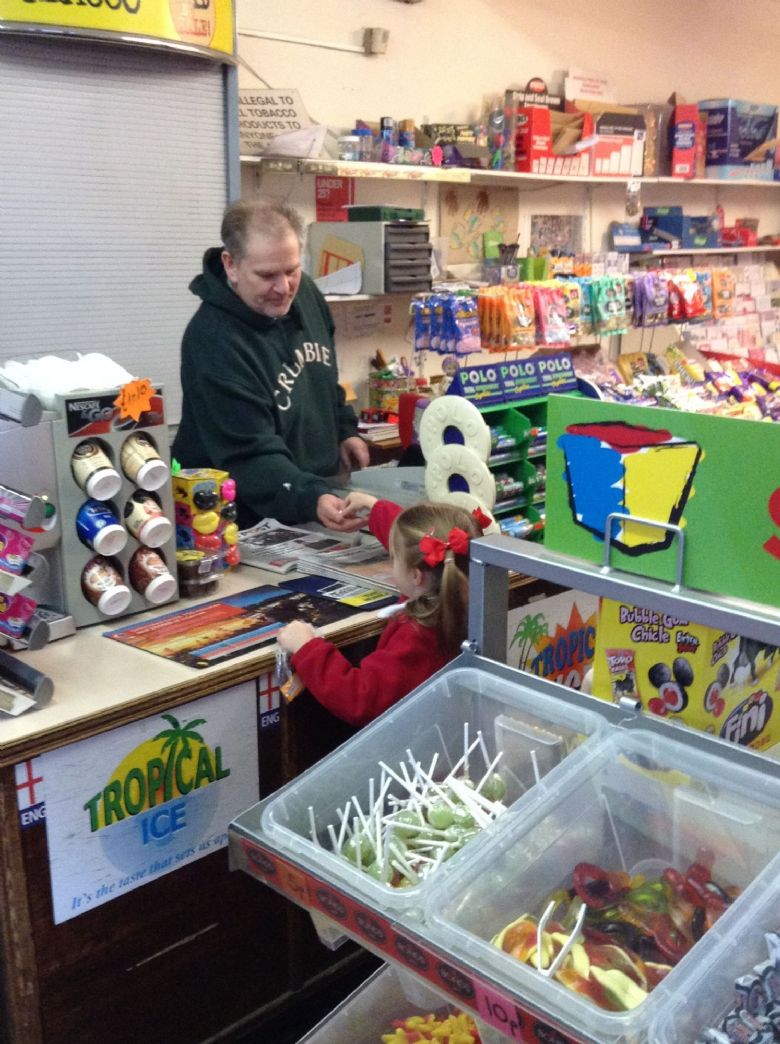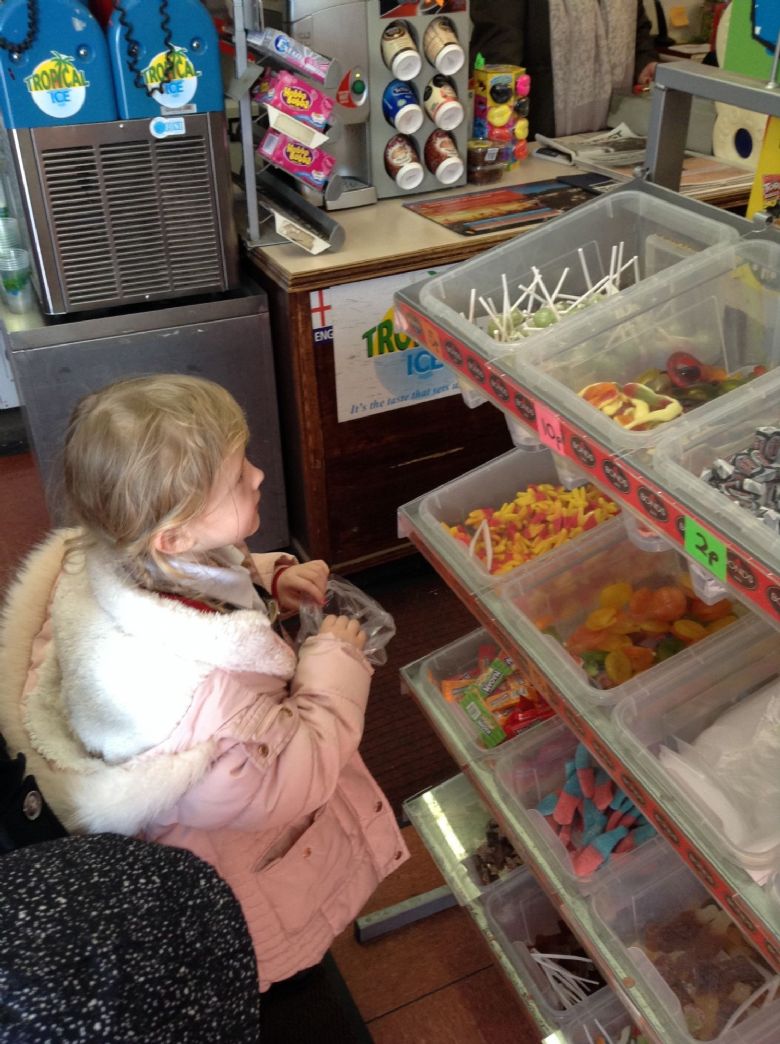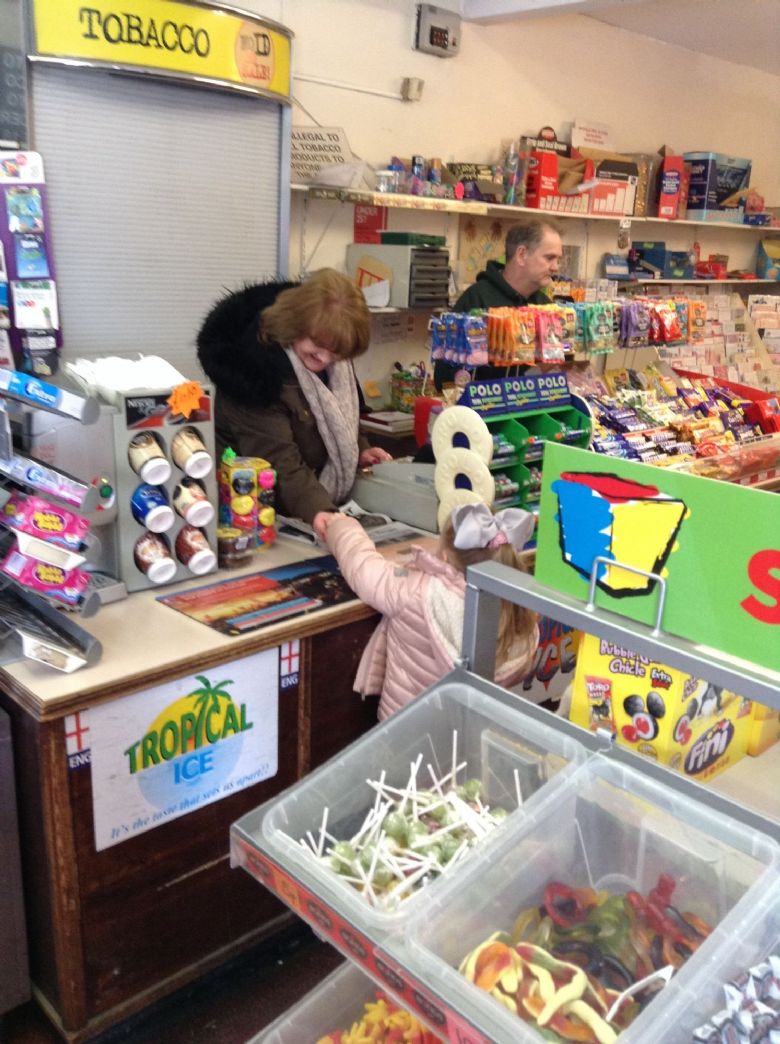 ____________________________________________________________________________________
Easter Fun!
As part of our Easter celebrations, we went to a service at the church where we listened to the Easter story and sang songs. We had fun back at school making baskets and cards. We also took part in egg rolling an egg personality competition and an Easter hat parade. We had an EGGcellent time, well done everyone!!
A big thank you to all the parents, carers and families for all the effort put in.
Easter Hats
Egg Rolling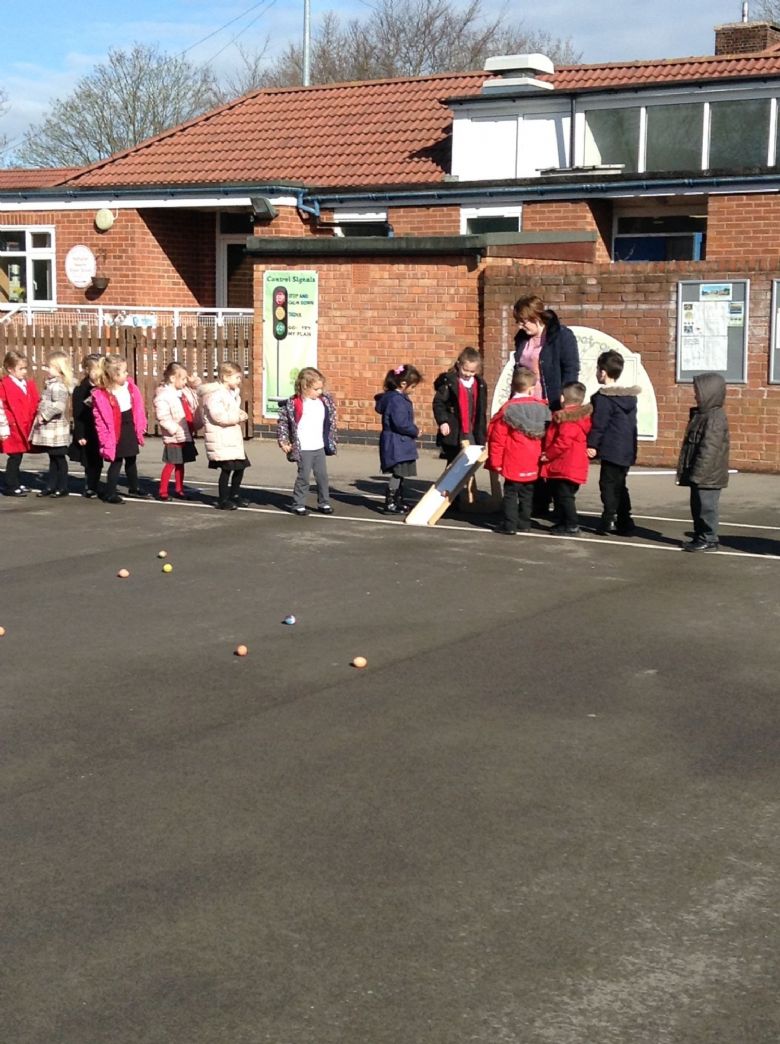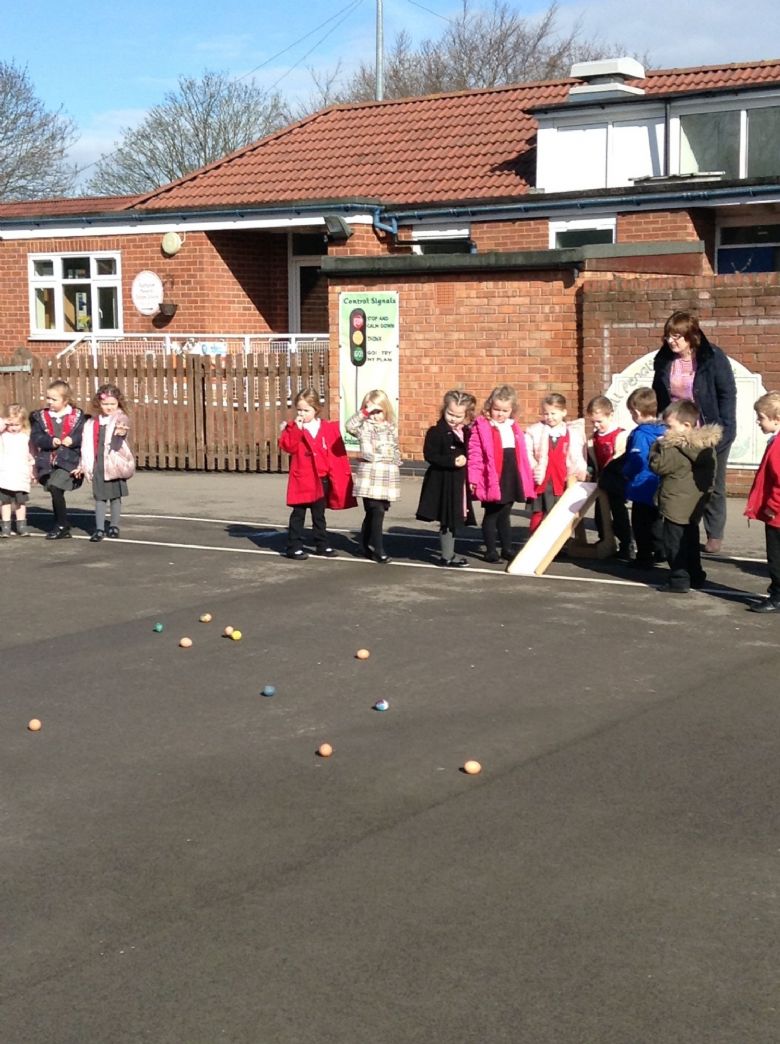 Our egg rolling winner!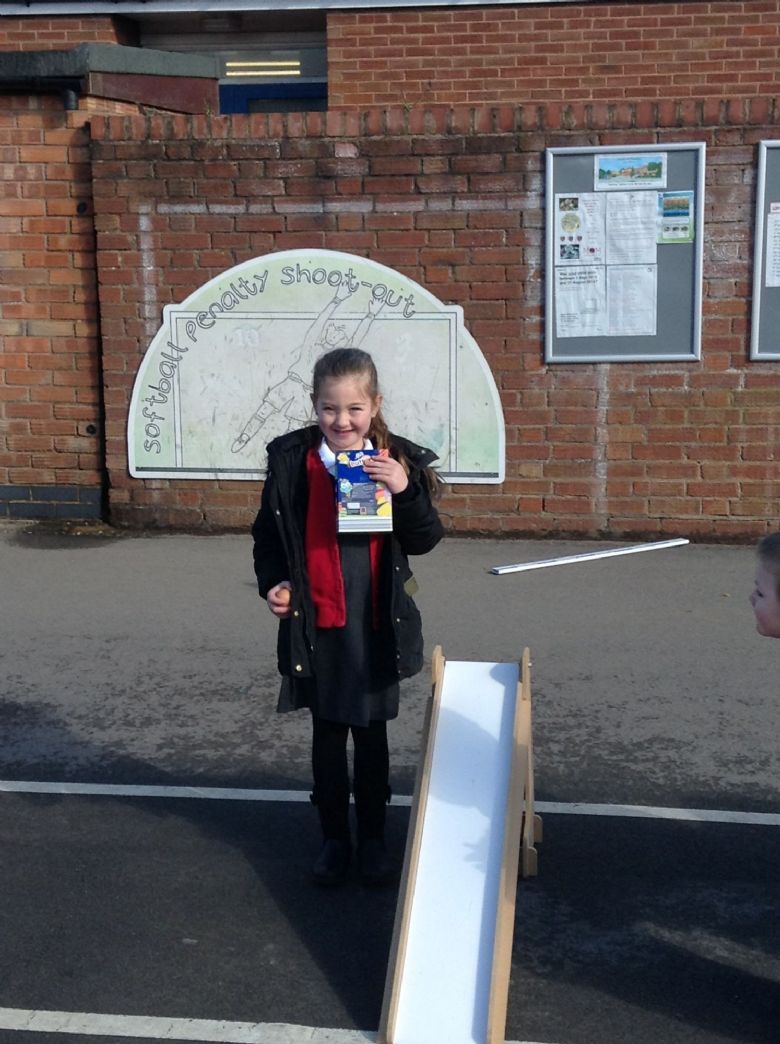 Egg personalities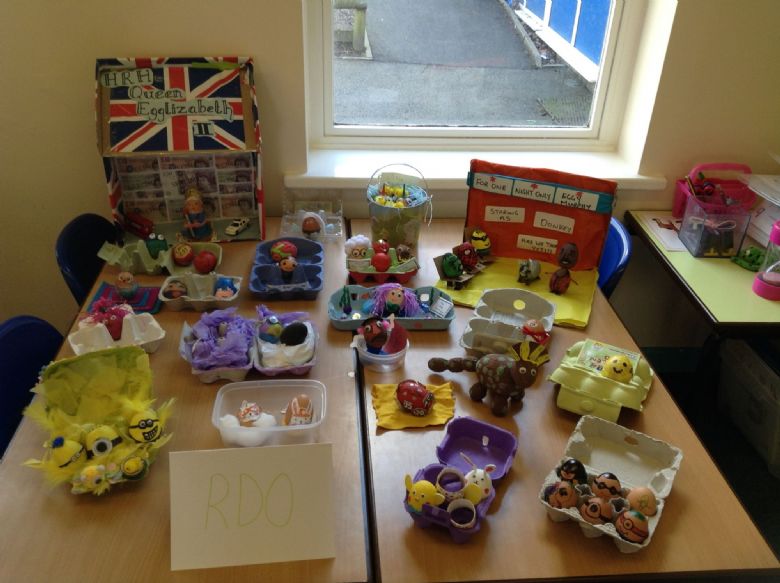 Our egg personality winner!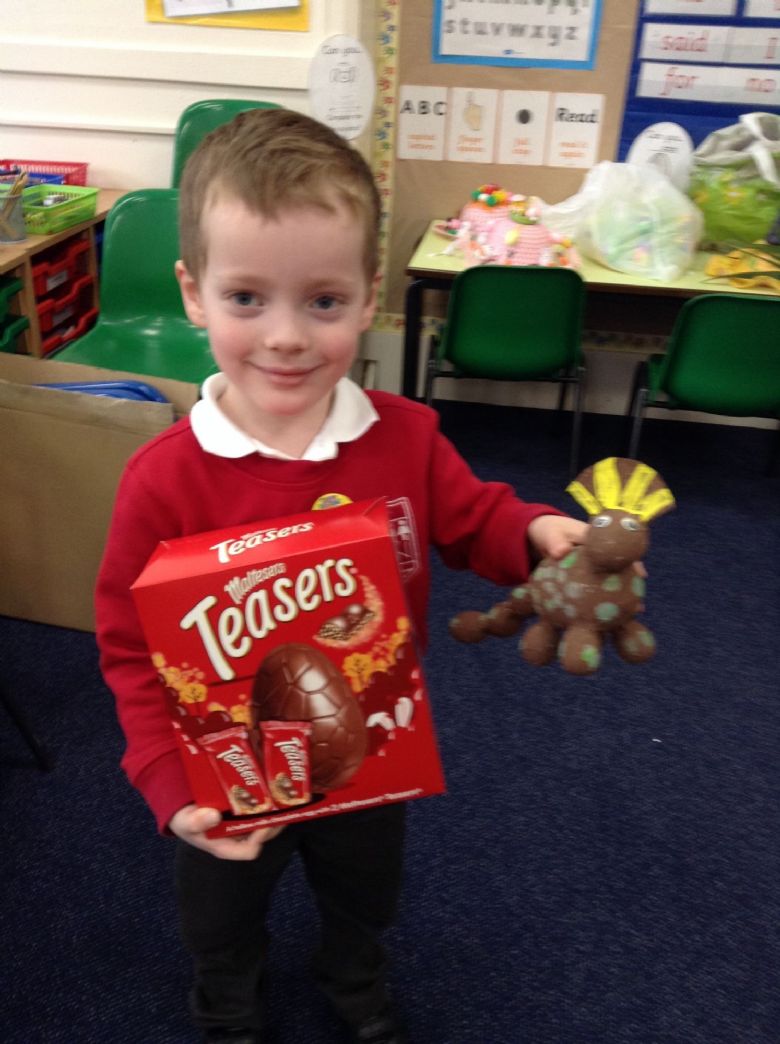 ________________________________________________________________________________________
Mad Science Day!
RDO turned into scientists for the day.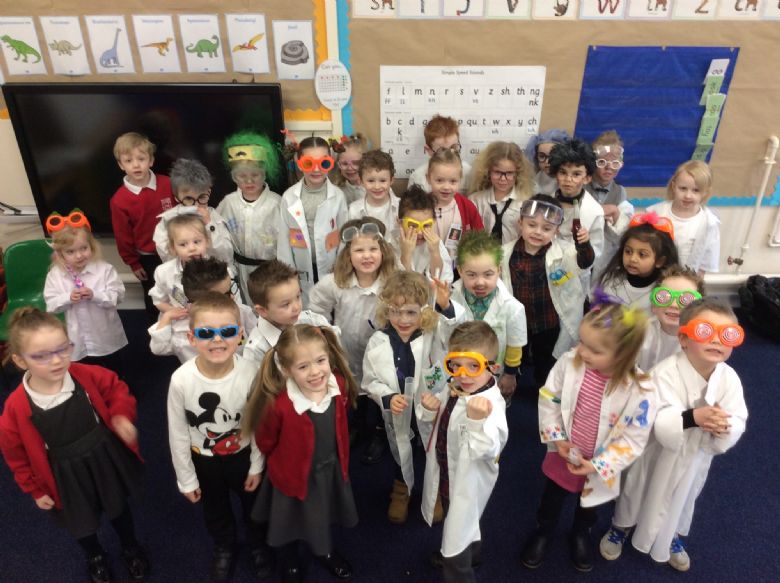 We completed a floating egg experiment. We predicted what we thought would happen when we put an egg into a bowl of fresh water. Lots of us thought it would sink and we were right!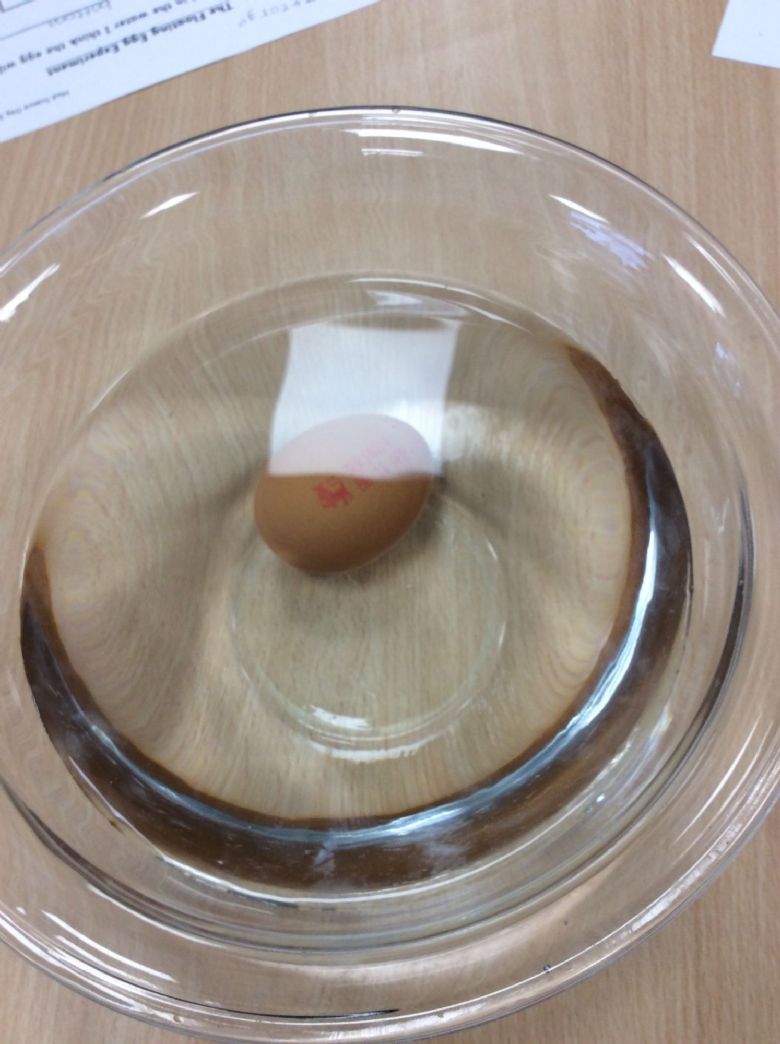 Next we put some salt into the water....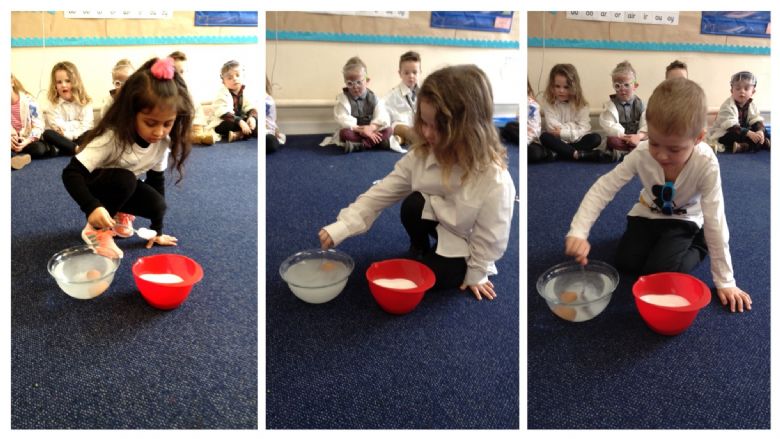 and watched as the egg slowly started to float!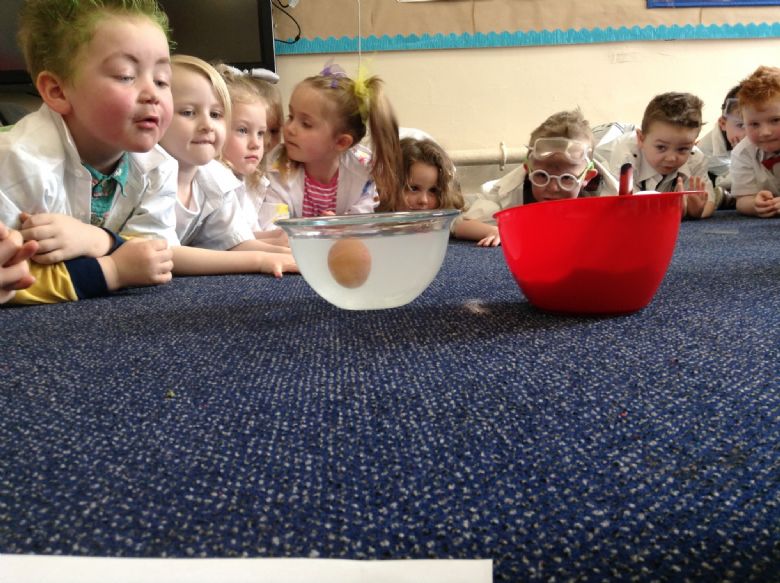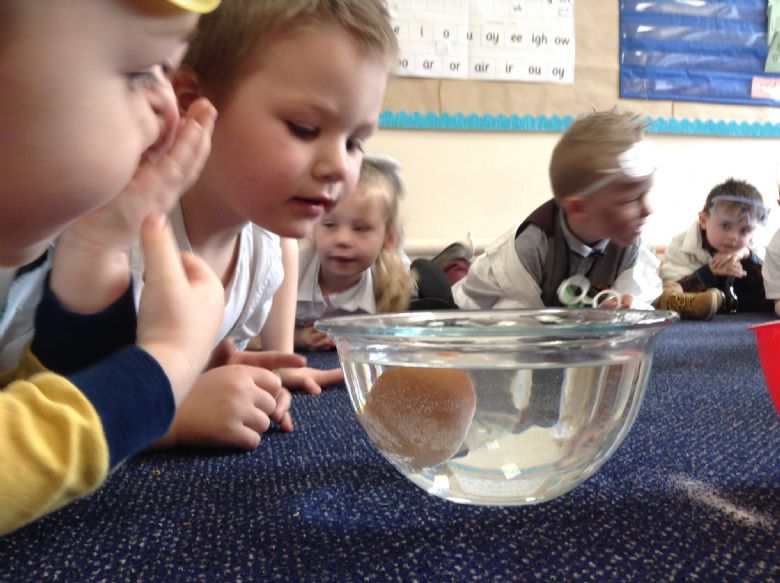 Later we put some Mentos into some Diet Cola and watched as the cola erupted....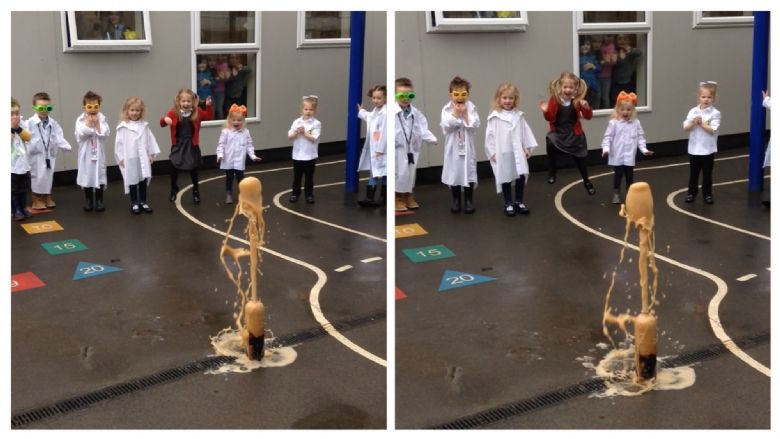 ---
Last week we did lots of activities in school to get active for Sports Relief!
Have a look at some of the things we got up to…
We did some hula hooping on Monday…
We had a Skipathon on Tuesday…
We all wore our kits on Wednesday!
We had a Boogie on Thursday…
We practised our ball skills on Footie Friday…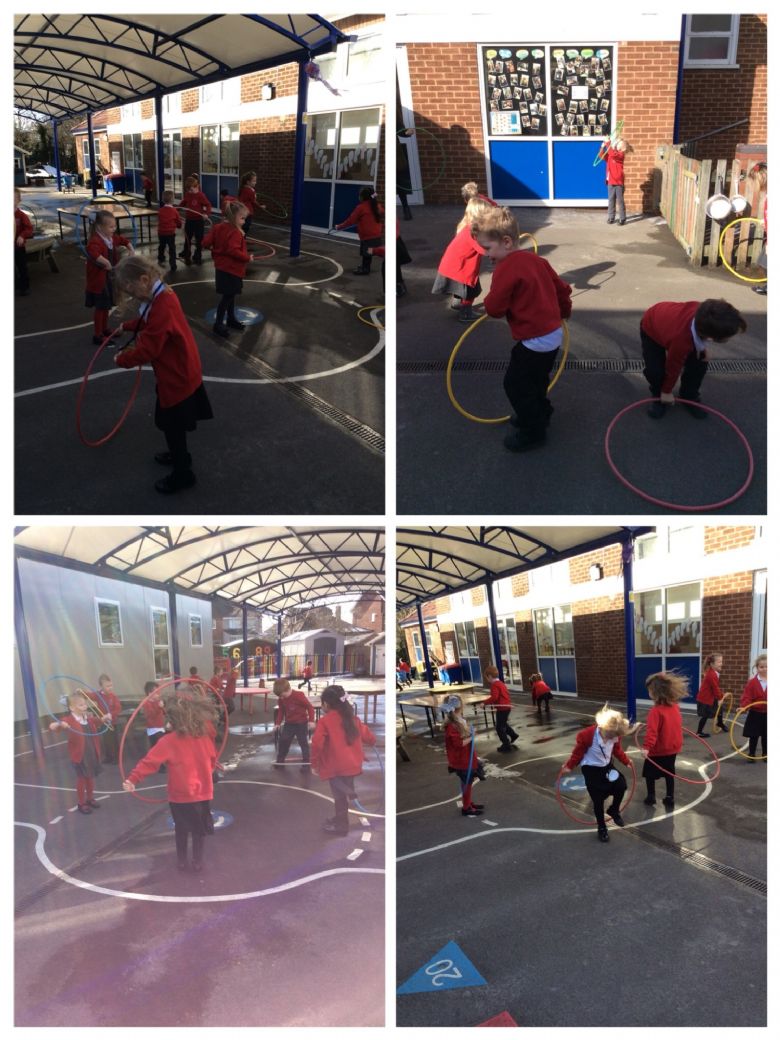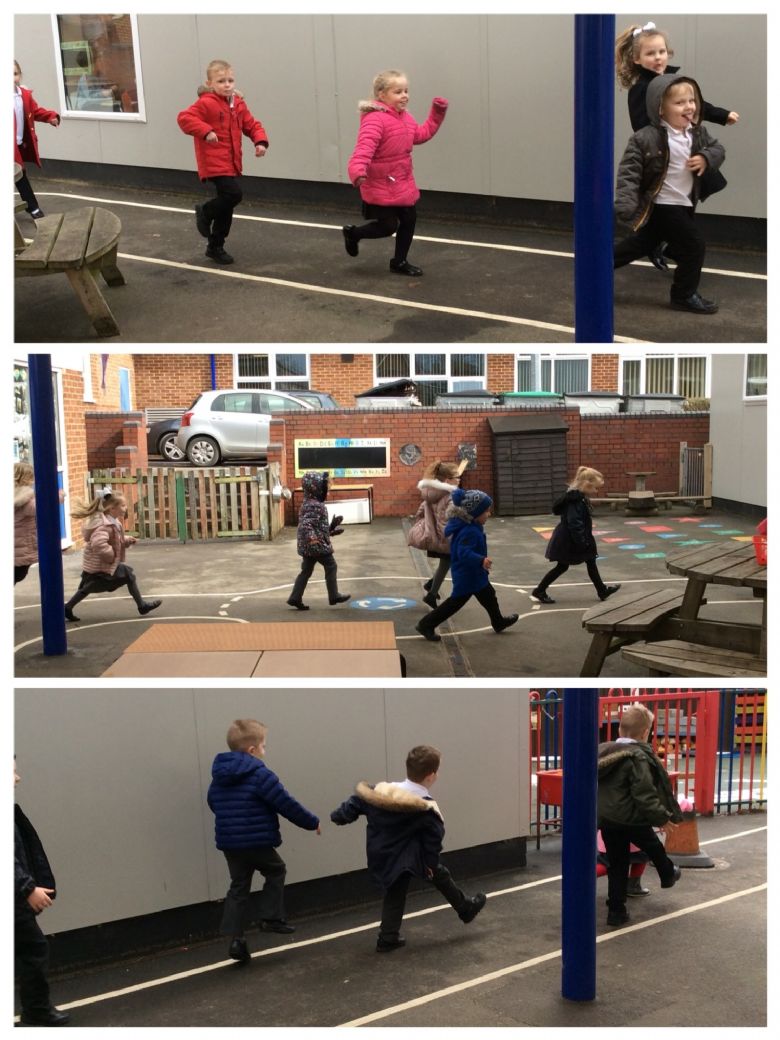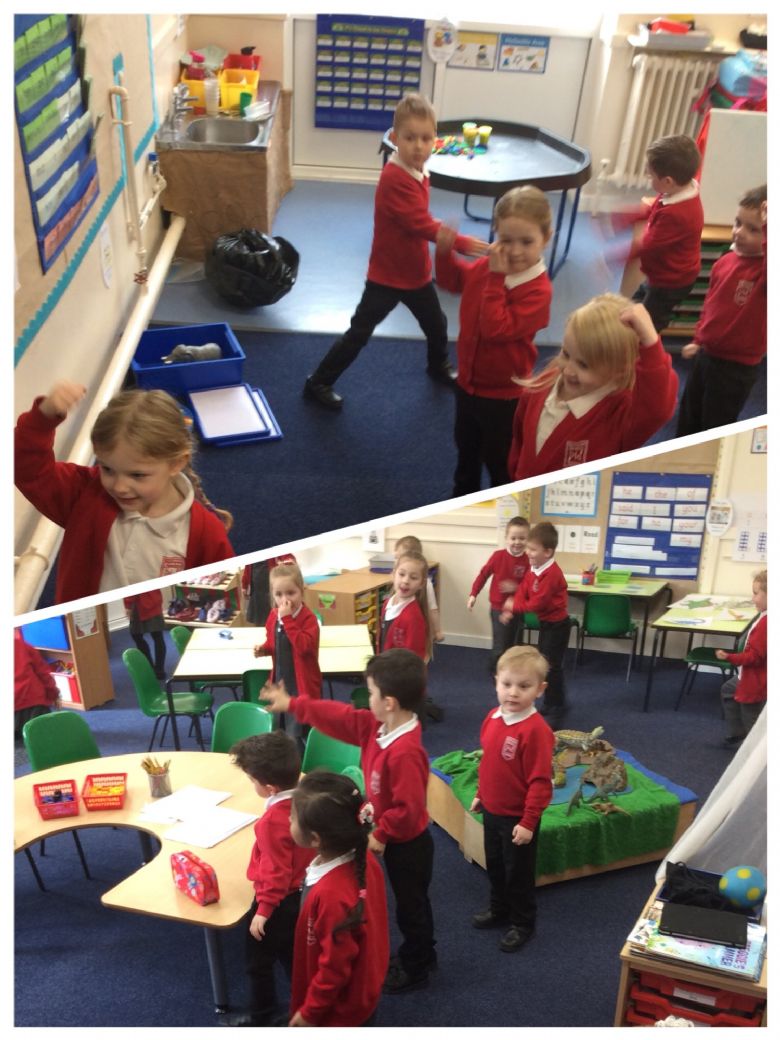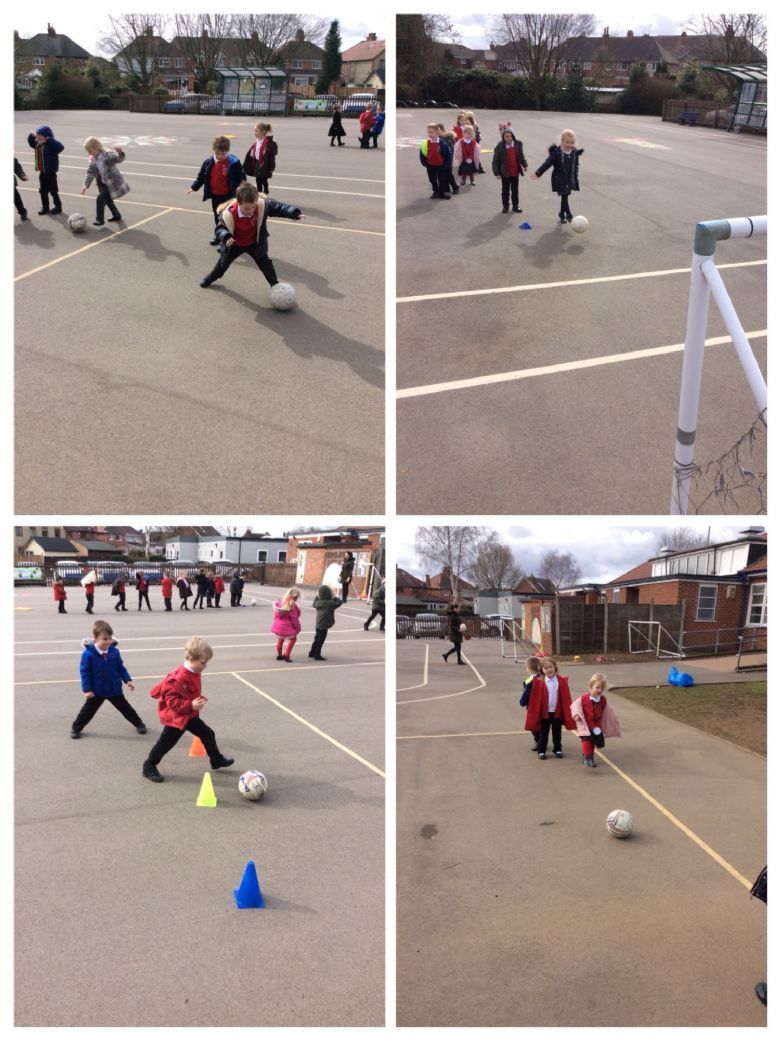 ---
Science Afternoon
We had a fantastic afternoon today as we turned into Palaeontologists!
We learnt lots about dinosaurs, what they ate and what they looked like.
Using clay we created our own dinosaur fossils after watching a volcano explode and learning how fossils were made.

Finally we designed our own dinosaurs. What do you think of our creations!?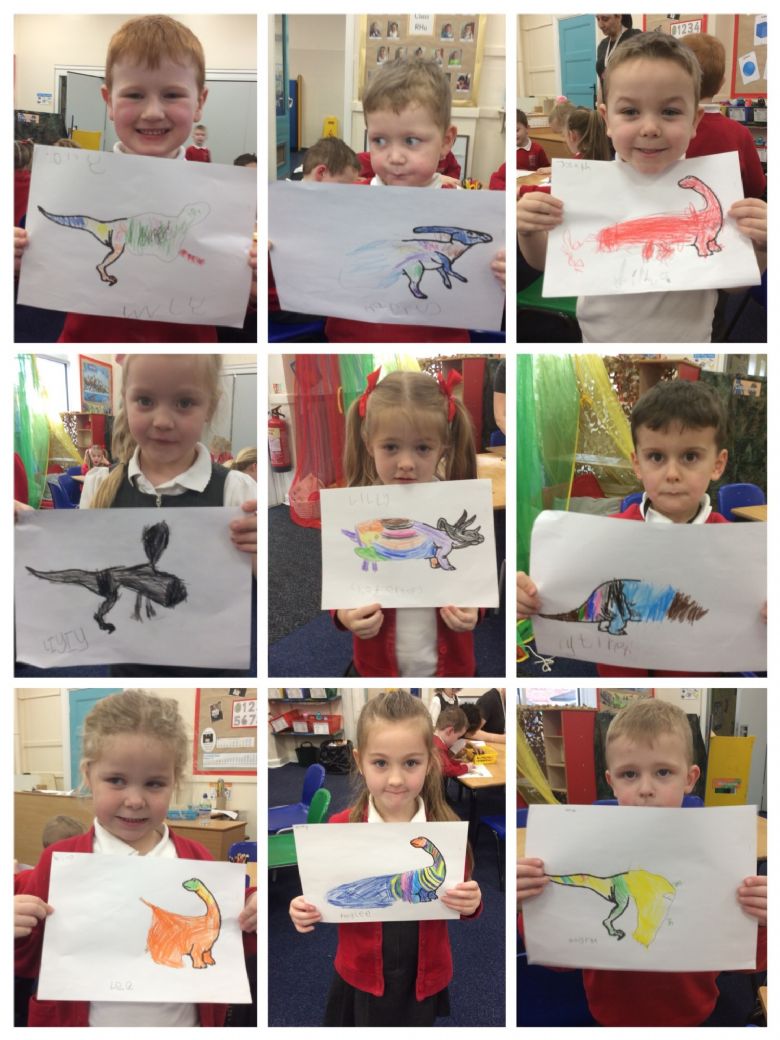 ---
Mother's Day Afternoon
Thank you to all the wonderful ladies who joined us to celebrate Mother's Day last week. It was lovely to see you all doing different activities with the children and we hope you enjoyed the small presentation the children did for you.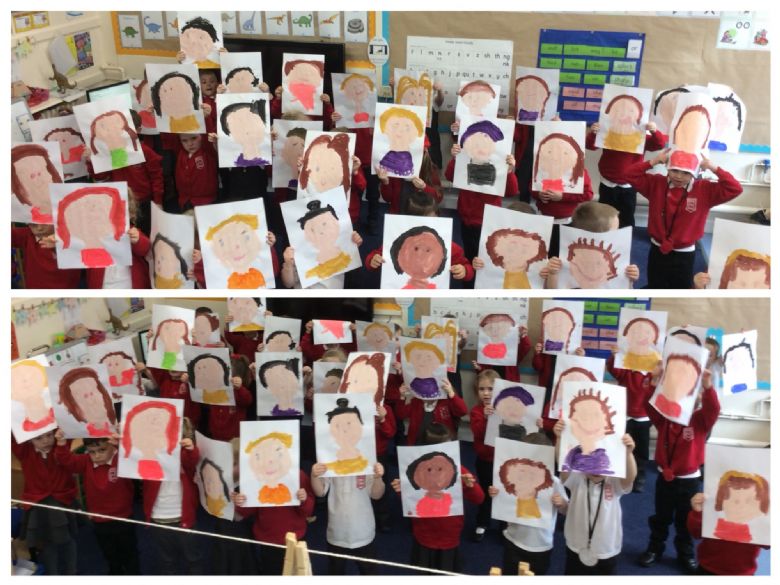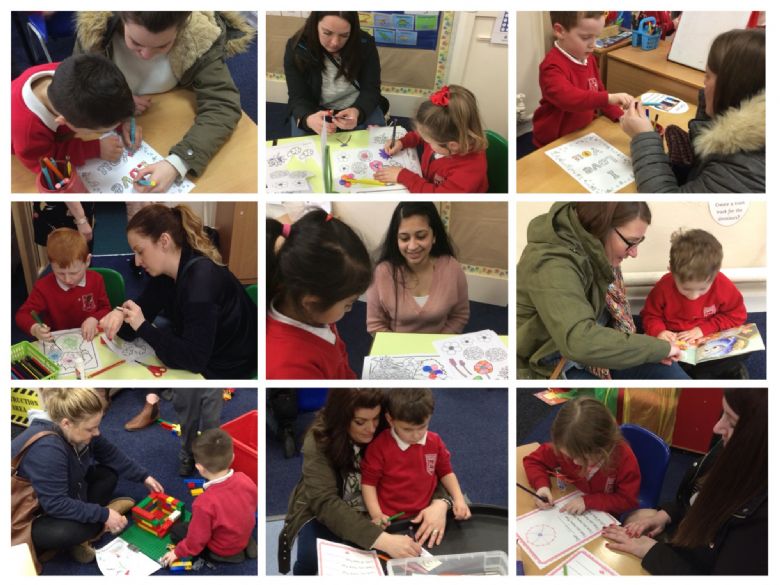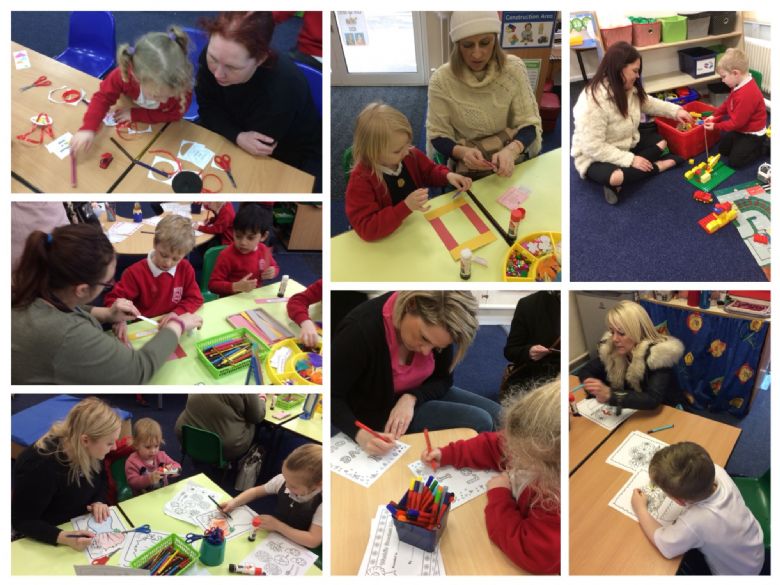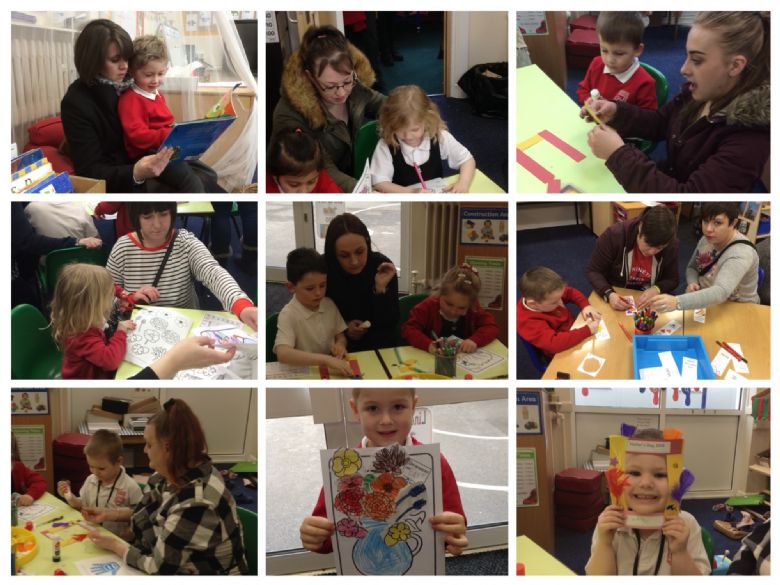 ---
World Book Day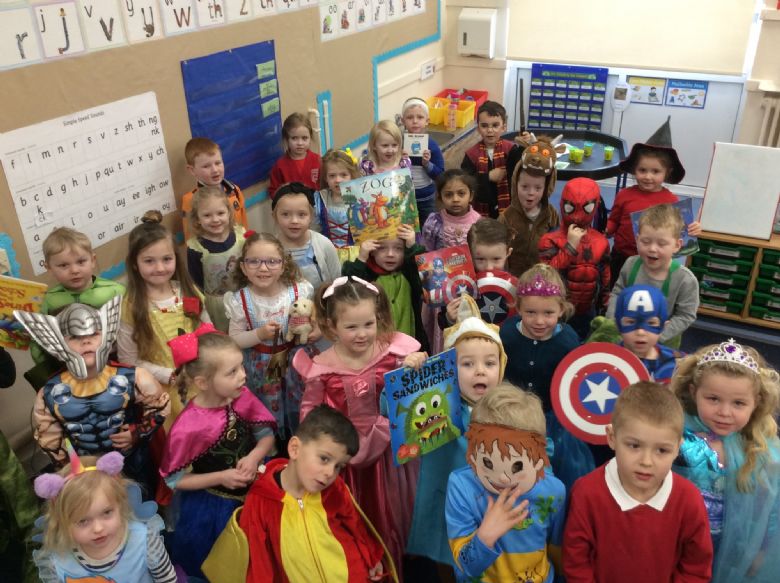 World book day 2018 was a super day in RDO! We saw such a variety of costumes and had TWO winners for
their original ideas.
Introducing Mr Bump and George's Marvellous Medicine...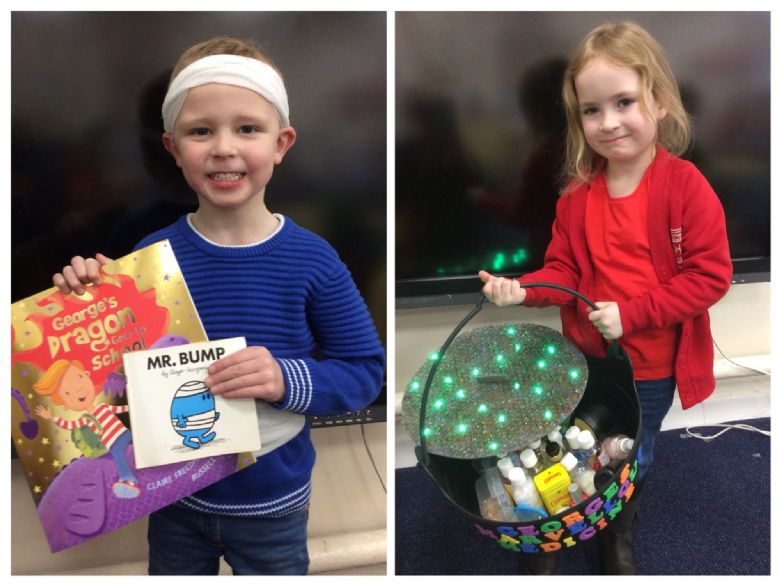 We also enjoyed some year 1 children coming down to share stories with us. Thank you 1Ta!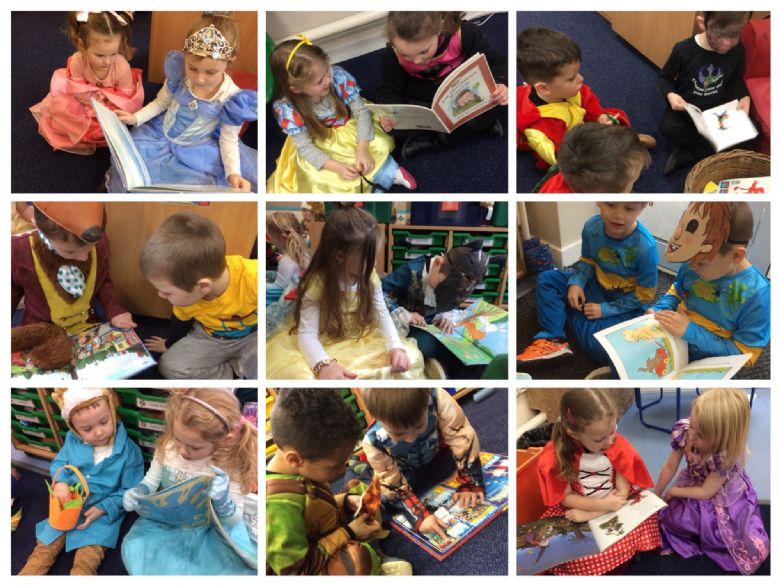 ---
Pancake Day
We enjoyed cooking (and eating) pancakes on pancake day! We looked at what ingredients were used to make pancakes, helped mix the mixture and then chose from a variety of toppings to have on them.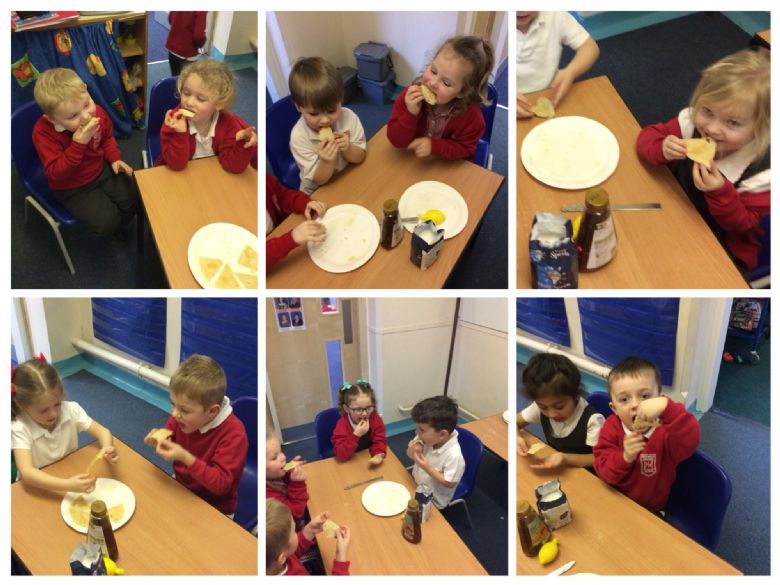 ---
Today we welcomed family into our classroom to create space models using recycling. We had such a good turn out and want to thank you all for joining us. Together you created some fantastic models and we hope you had a great time working with your children in school.
RDO are Out of this World!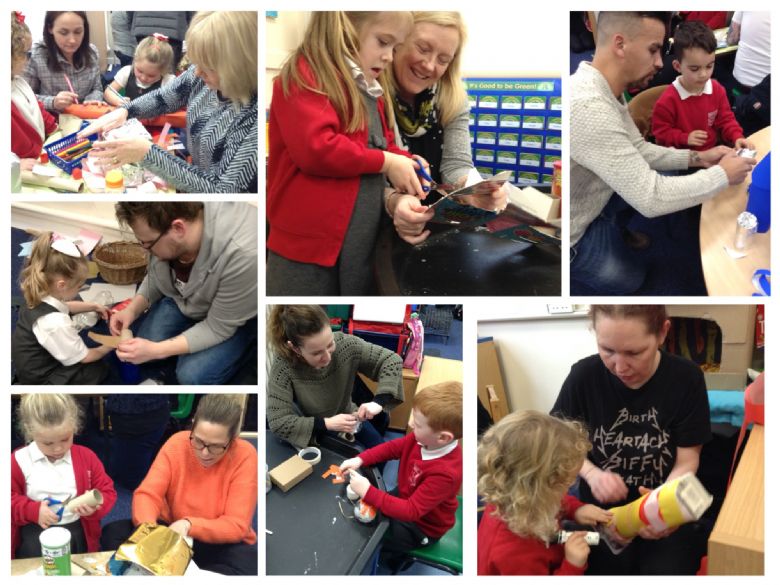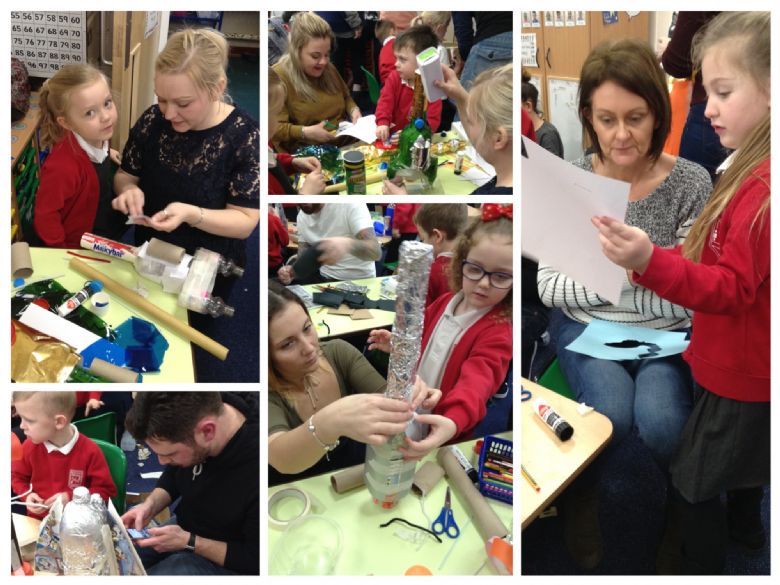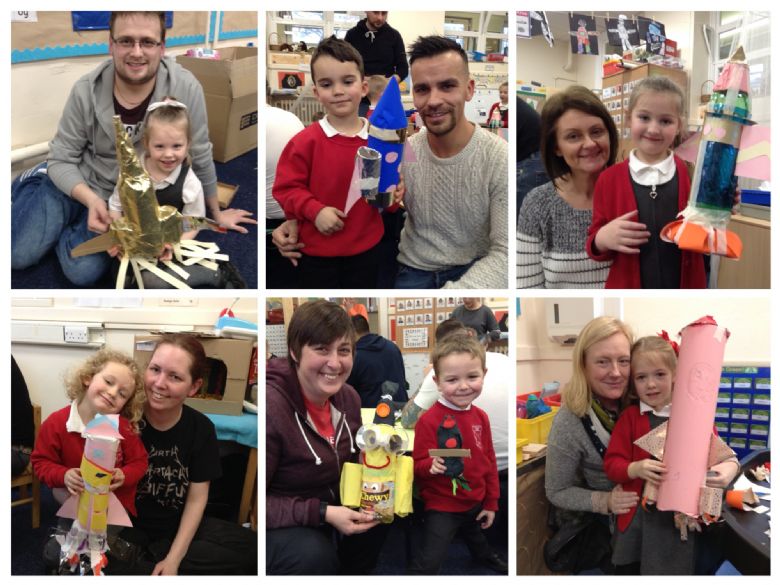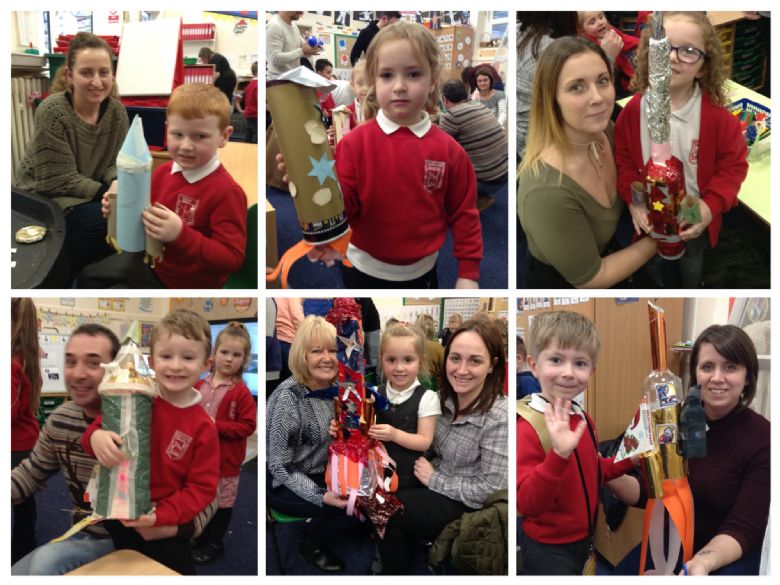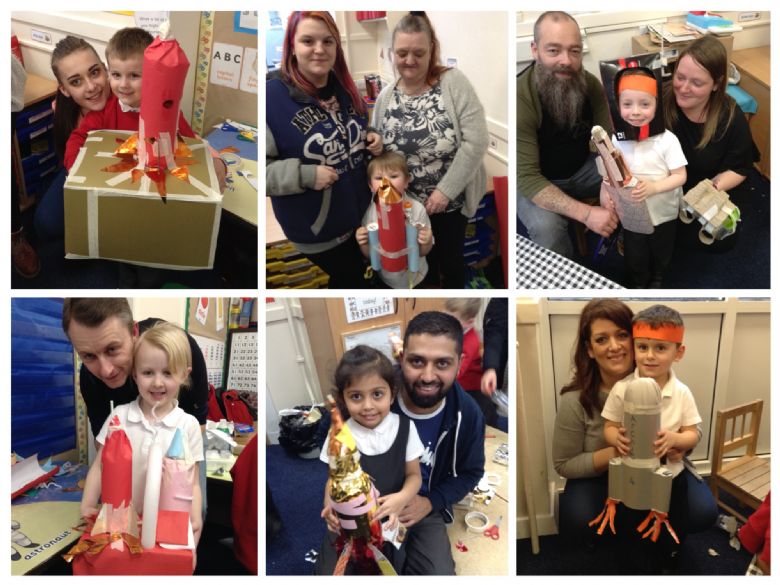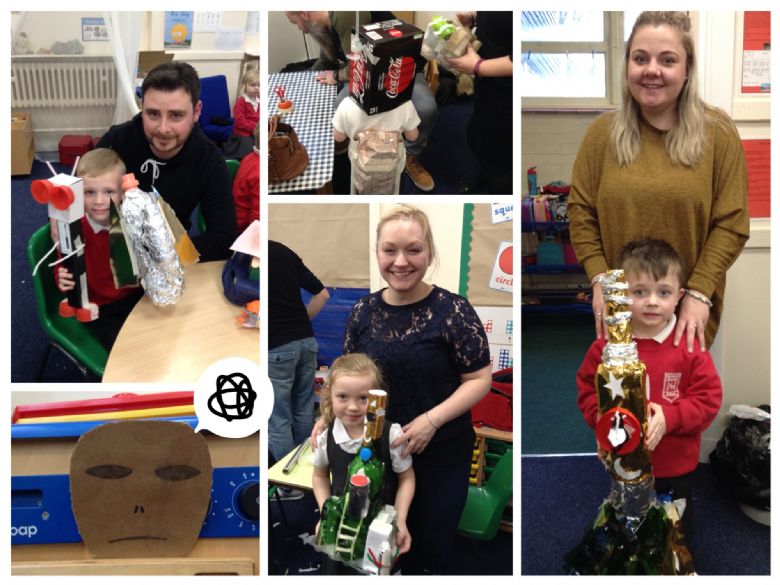 We were a bit surprised to find this visitor now staying in our classroom!
---
Wedding
Last Friday we had a very exciting afternoon in Reception. We had our own pretend wedding. We made wedding cards, bunting and confetti. We had a bride, a groom, two bridesmaids, a bestman, the father of the bride and the bride's mother in our wedding party.
We all dressed smartly to go to the wedding, attended the wedding ceremony and had a great party afterwards. We had lots of music and dancing and some lovely food sent in by our parents, even a real wedding cake made by one of our very talented Mum's!
The wedding party...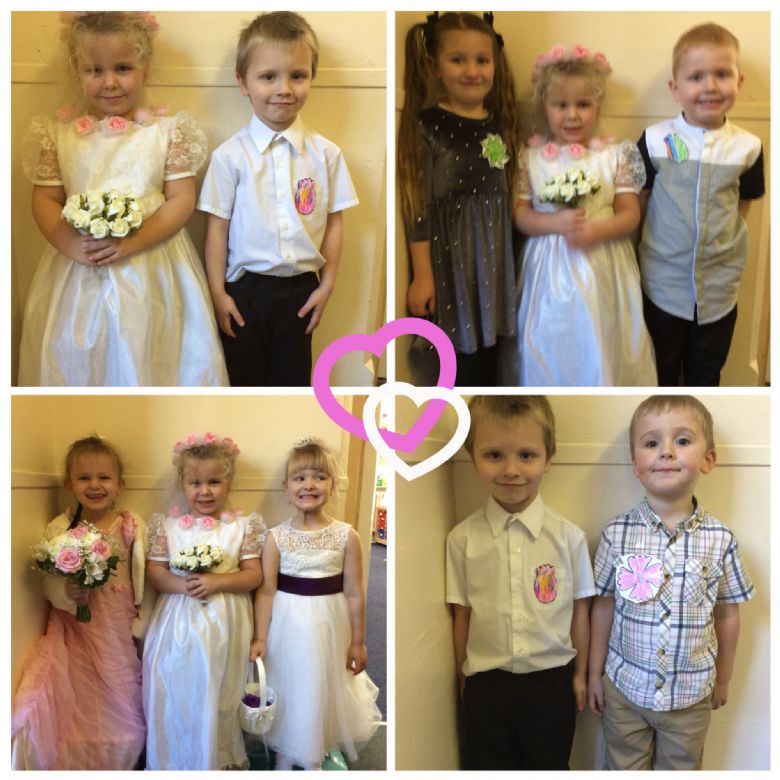 The ceremony .....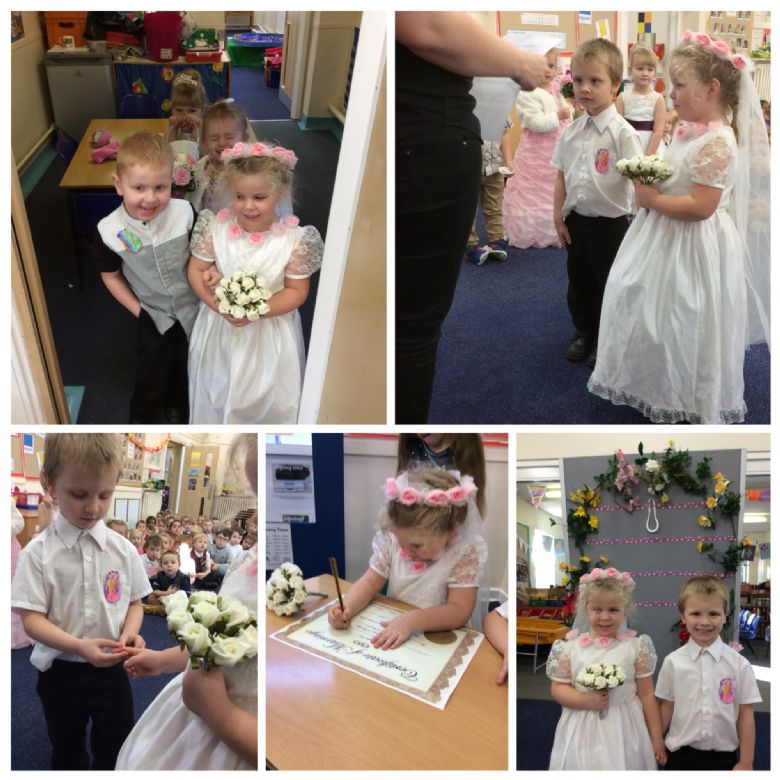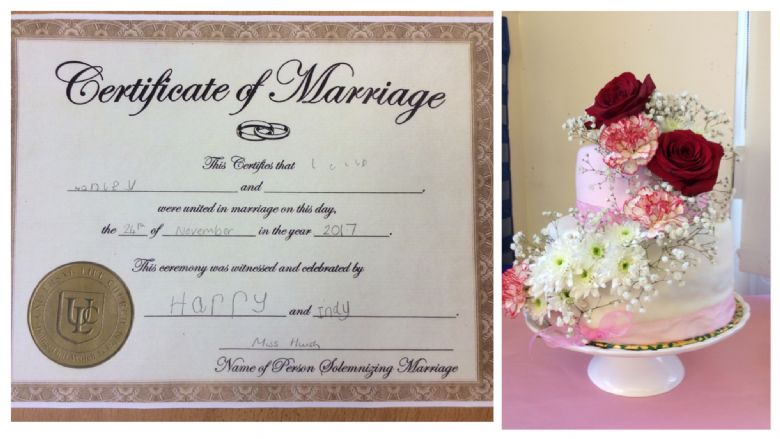 The 'reception'...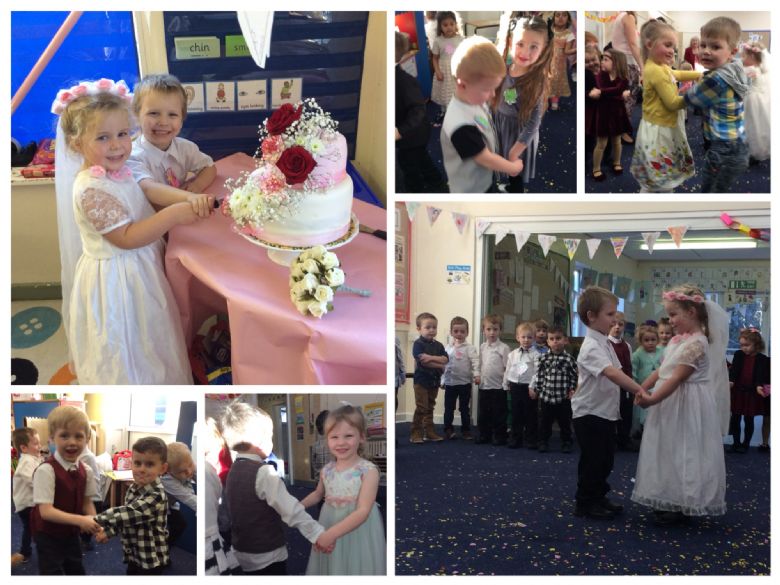 ---
Children in Need
Friday 17th November was children in need day. We all dressed up and brought in to school some money to put on a giant Pudsey Bear. Our school raised over £330.00 for children in need.
RDO won the class competition to bring in the most 'round pounds' ... you kindly bought in a total of £50 in 'rounds pounds. Thank you to all our parents for their generous donations.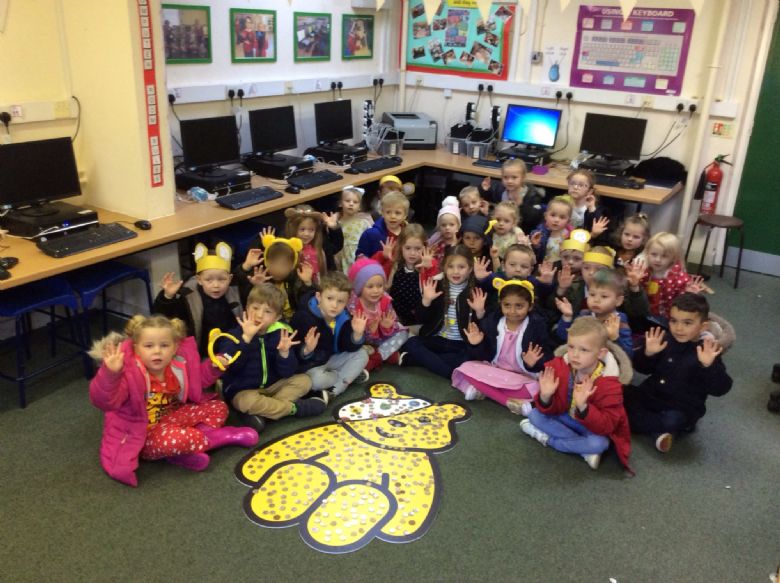 ---
Vet's Visit
Today we had some very special visitors in our classroom. Two nurses from the vets came to see us and talk about how they look after animals and introduced us to two of their pets... Snakes!
We all had a chance to see the snakes up close and Miss Orriss and Miss Bagshaw even got to hold them!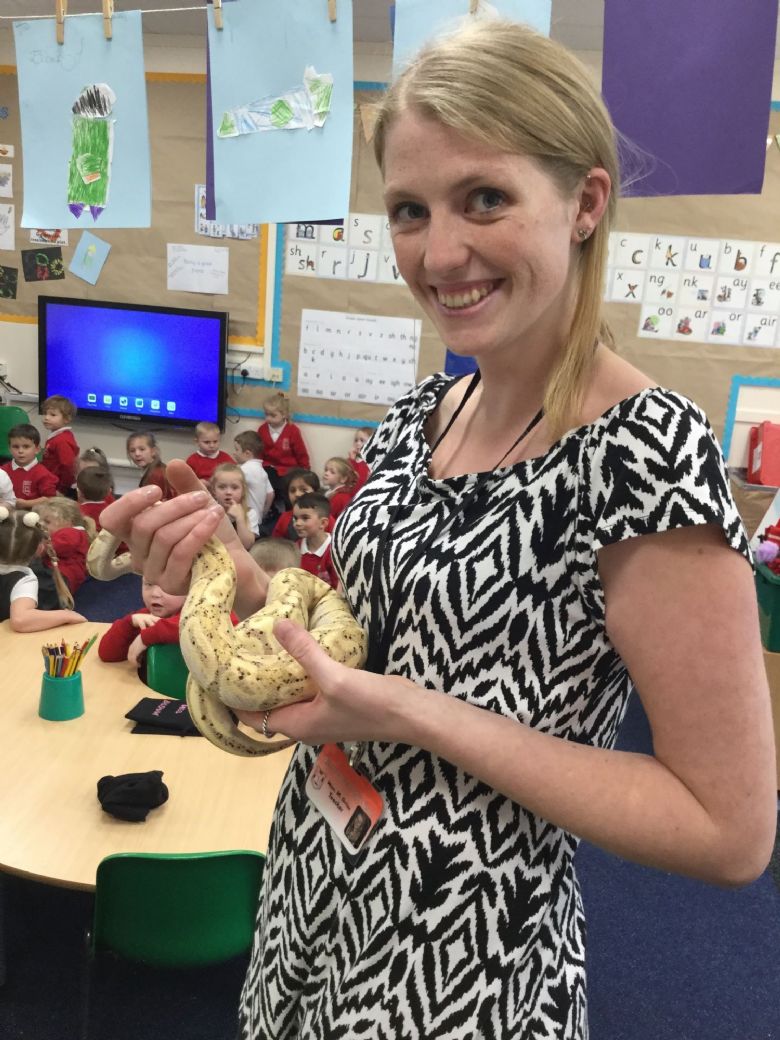 ​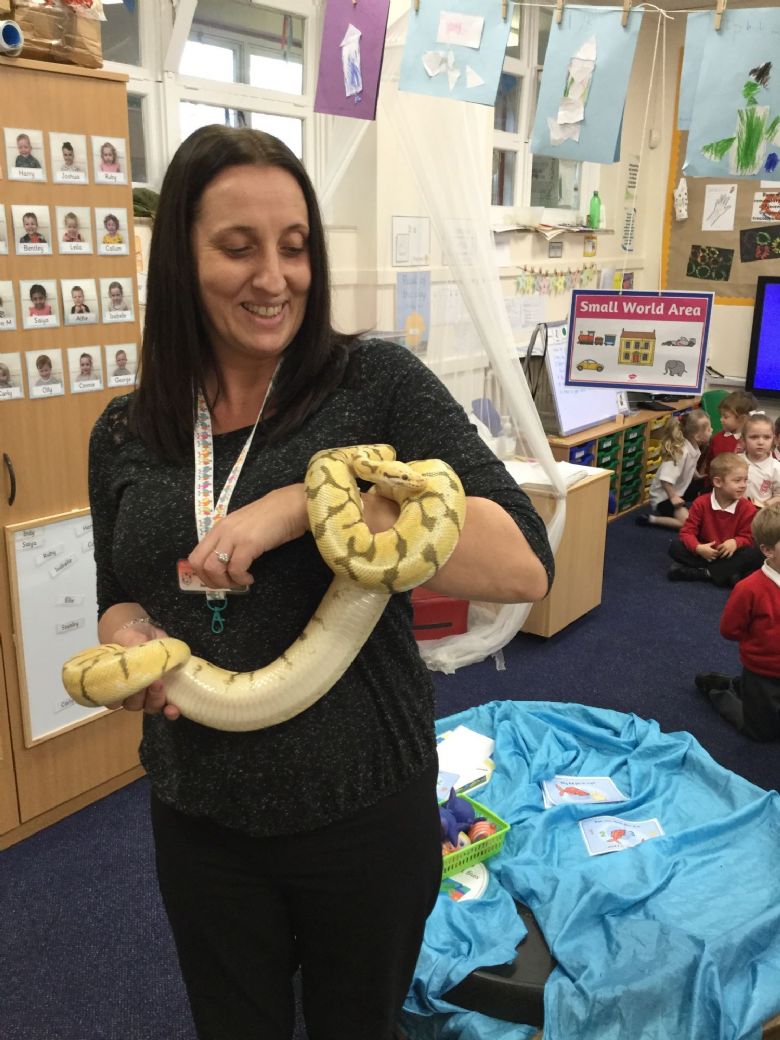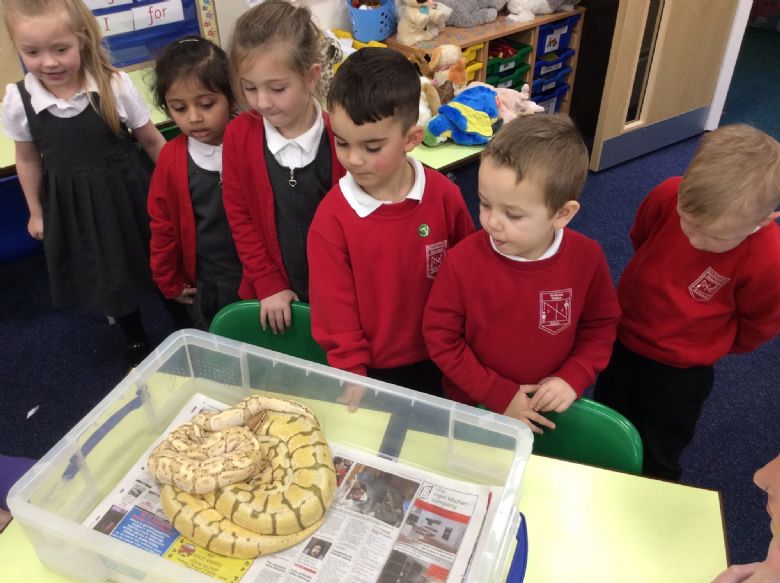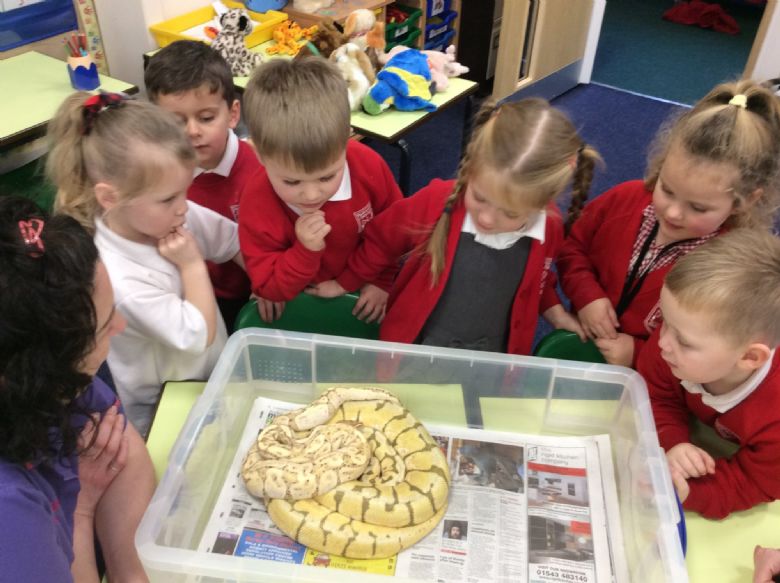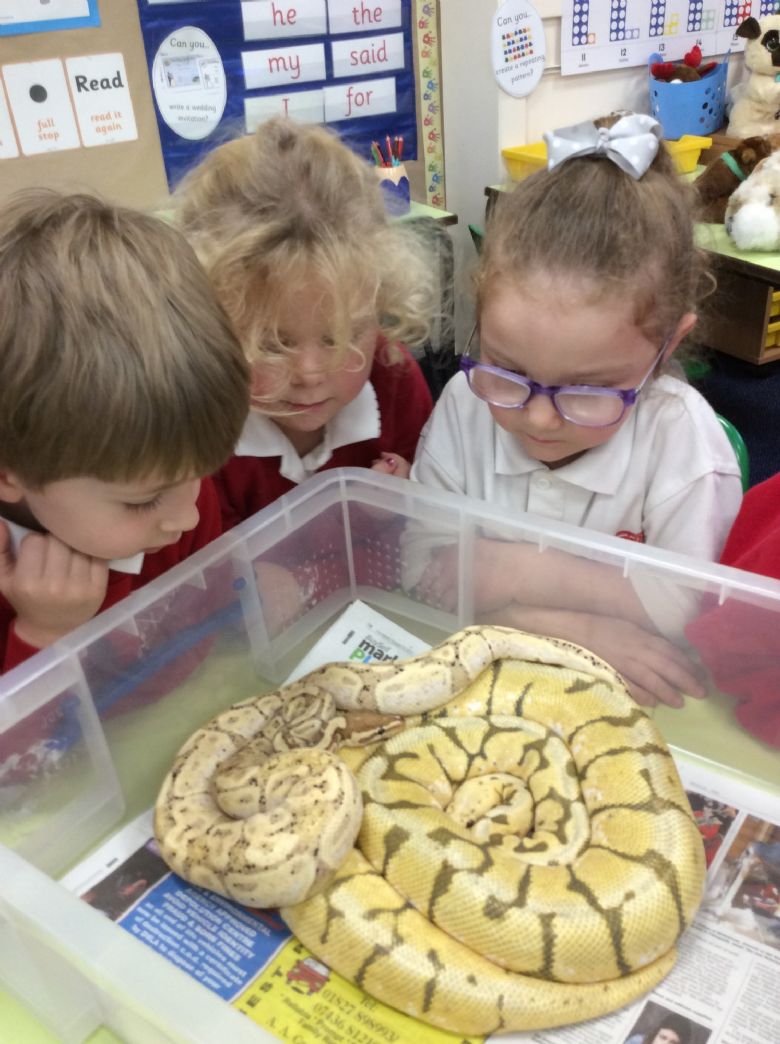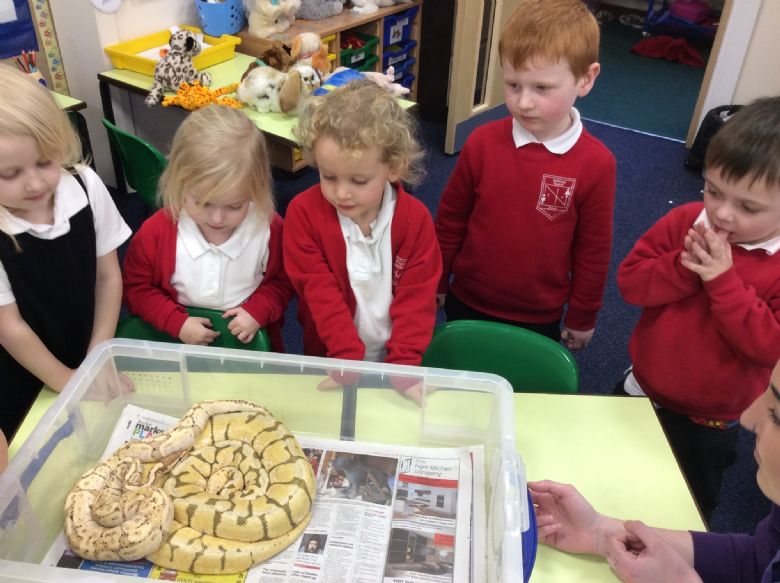 ---
Road Safety
We really enjoyed learning about road safety today. We will add a few photos next week but for now the children have all bought home their own story to help them think about road safety!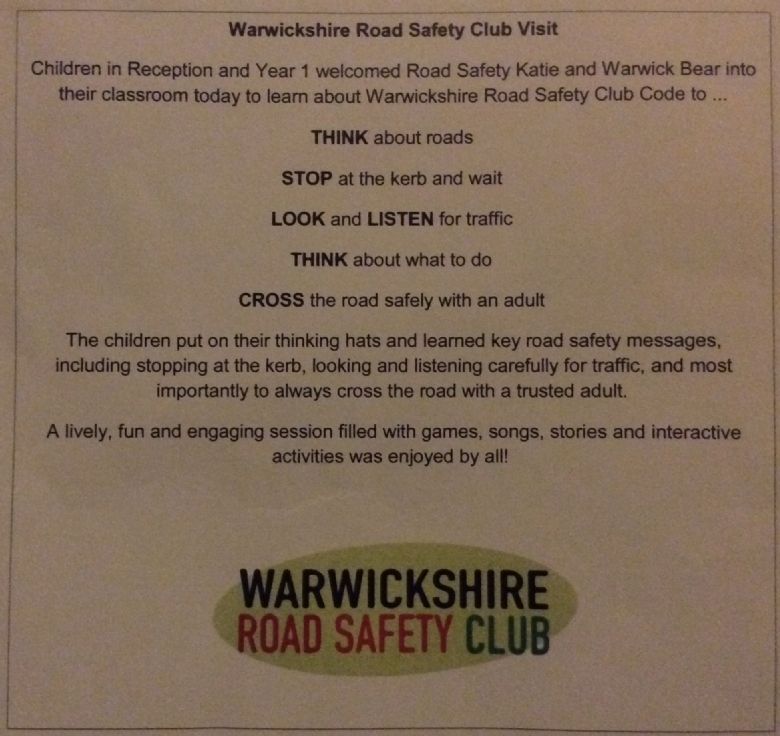 ---
Autumn Walk!
We were Autumn explorers today as we went on a walk around the school grounds. We found sticks and leaves of many different colours! We noticed how the fallen leaves made crunching sounds as we walked through them.
Under a large Oak tree we found acorns and acorn cups, and were very quiet to see if we could see a squirrel.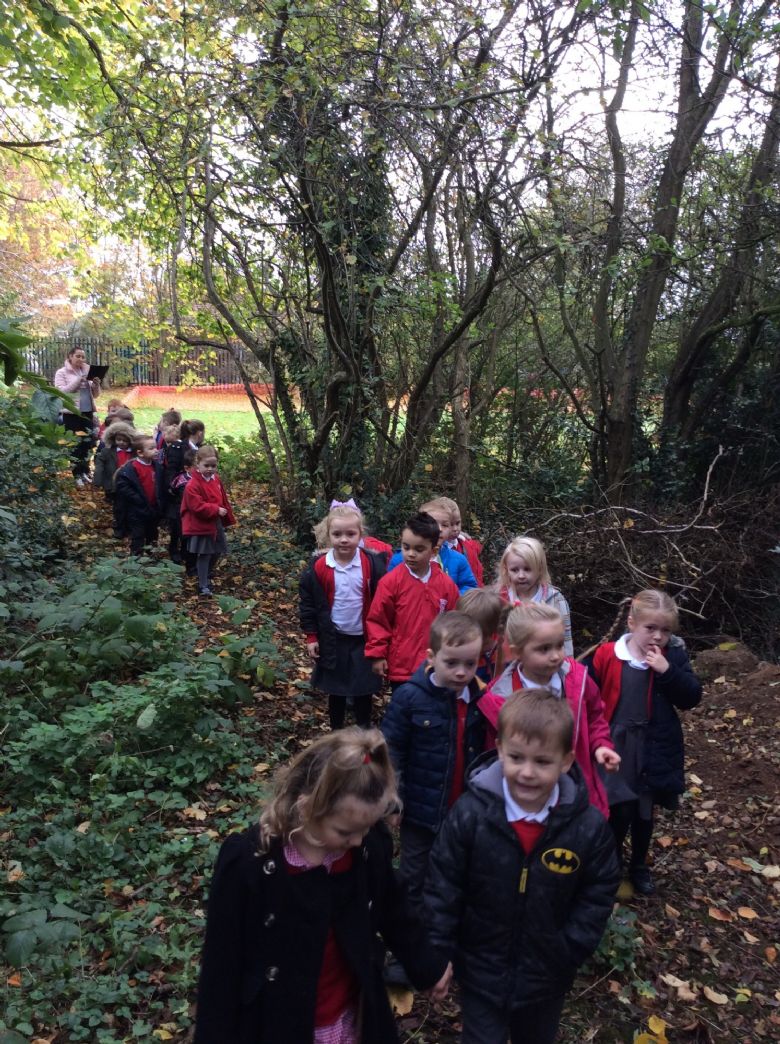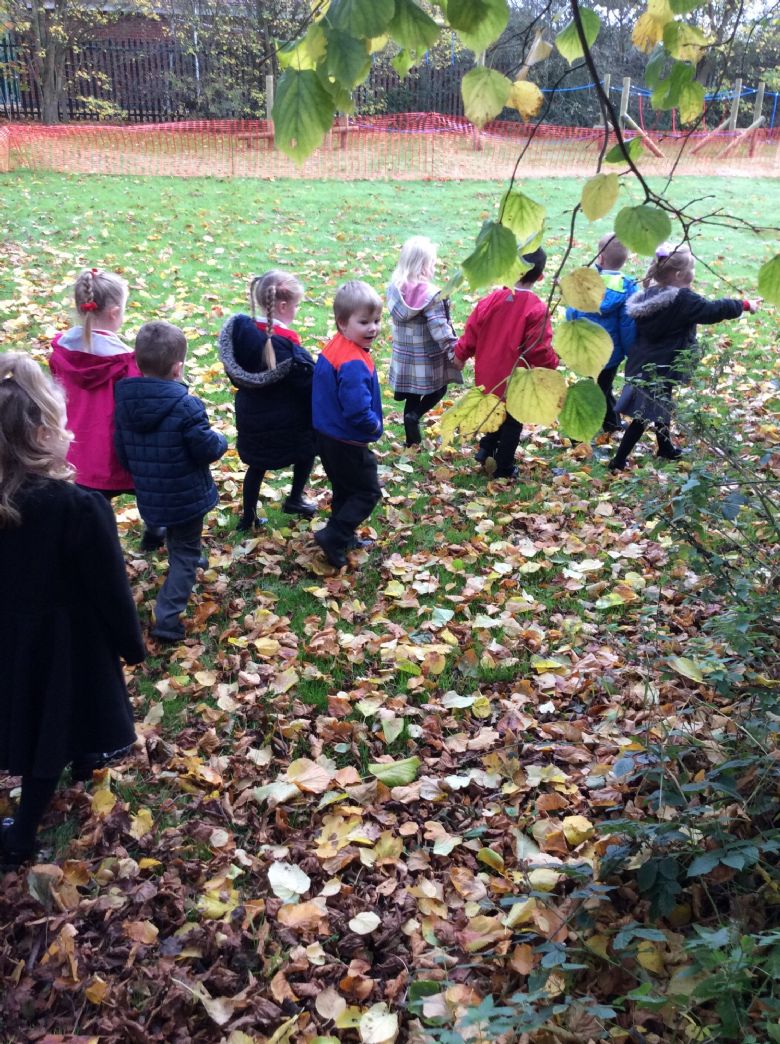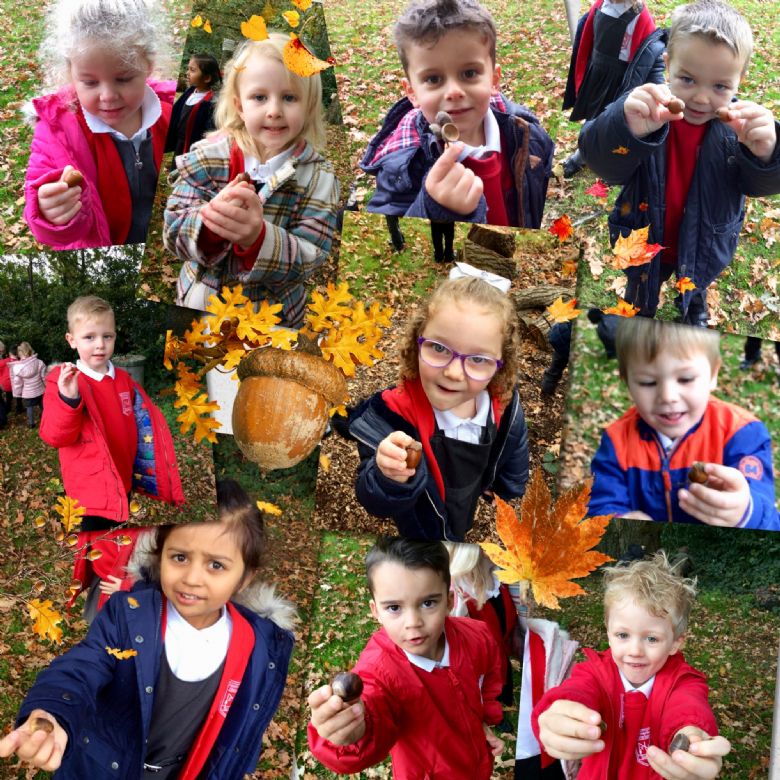 As part of our learning about Autumn we have also shared the story of Leaf Man by Lois Ehlert. Using acorns, conkers, leaves and sticks we then created our own Leaf men!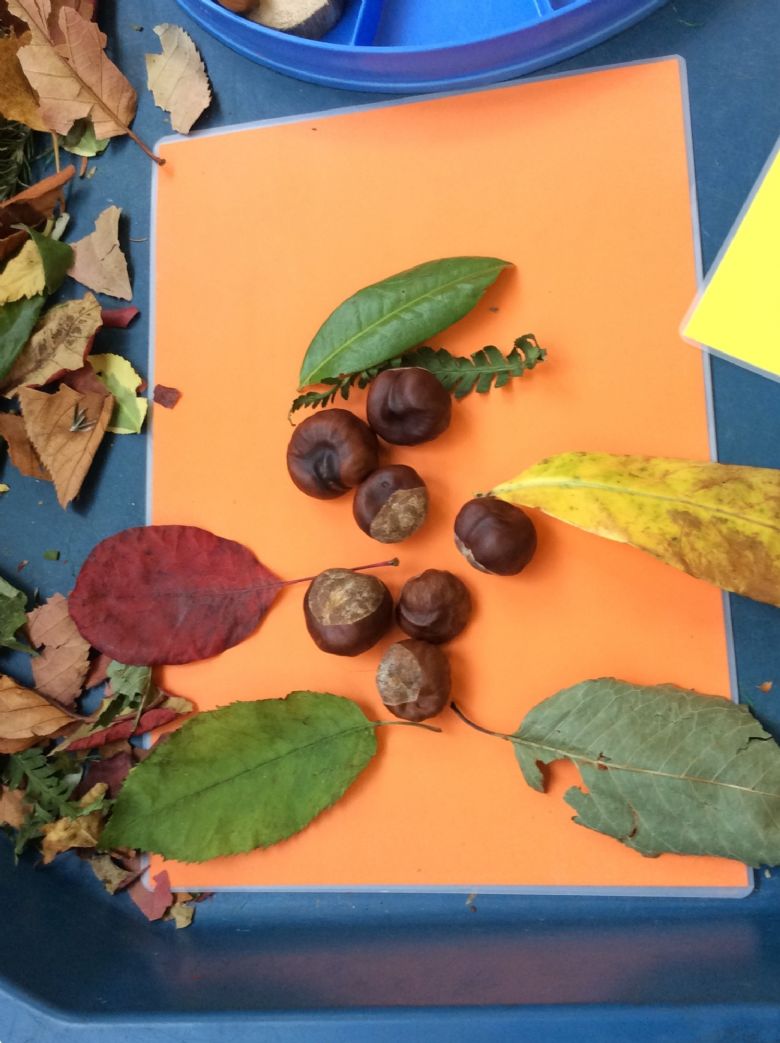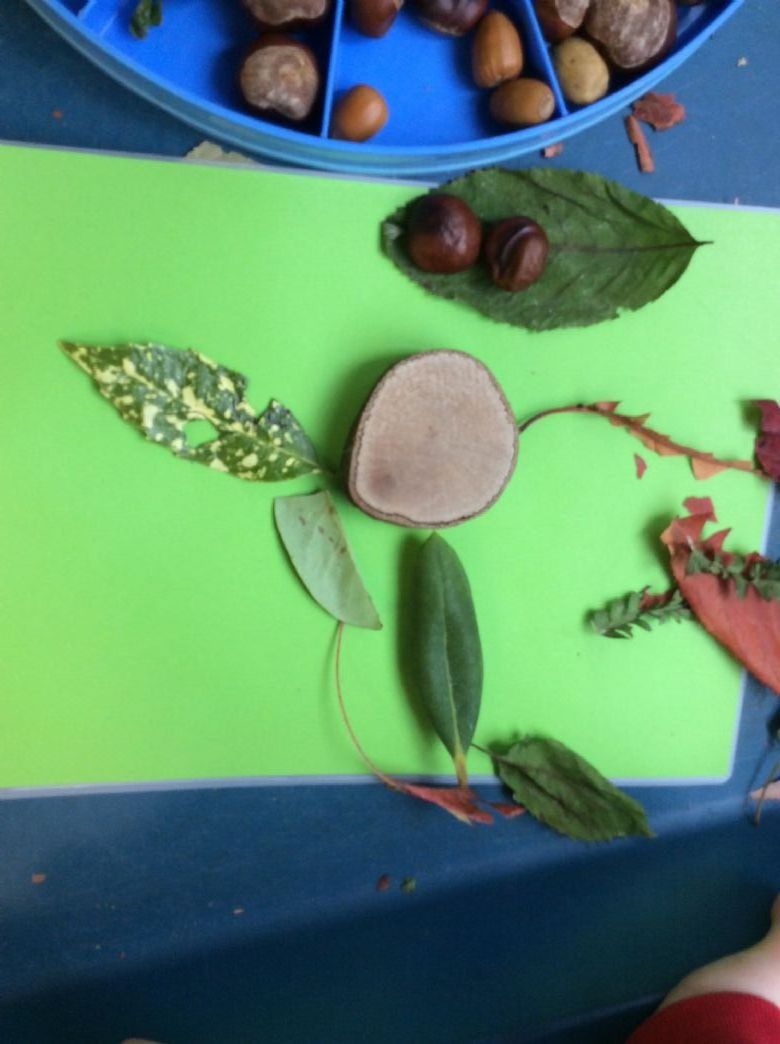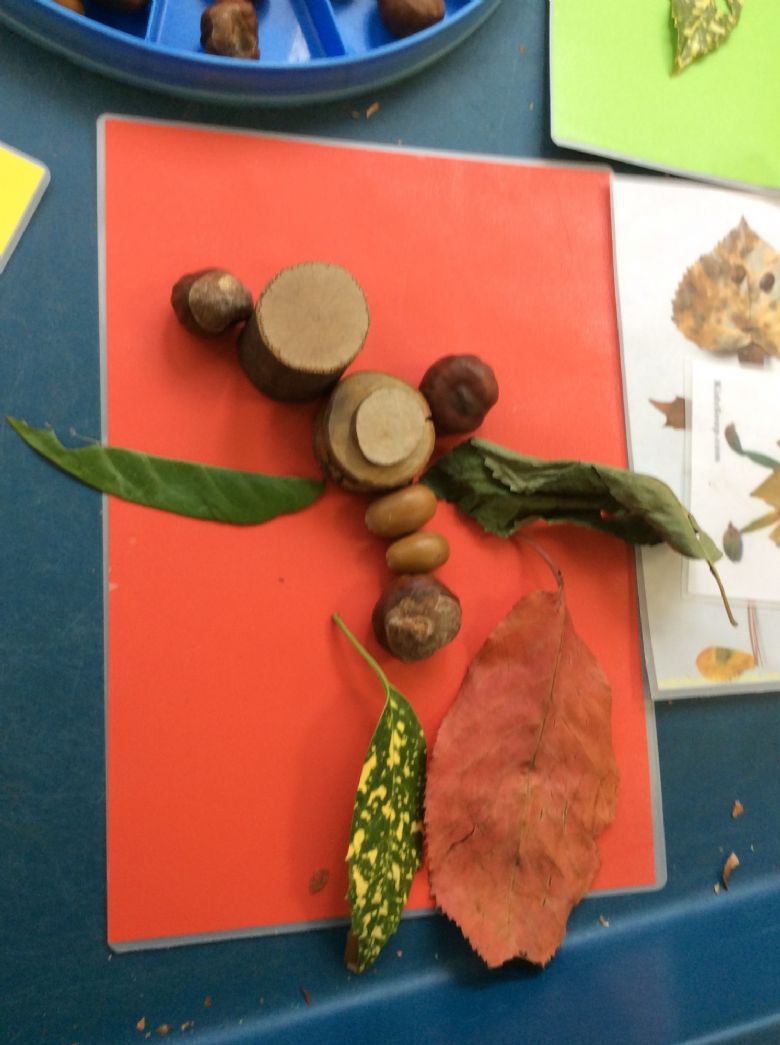 ---
Exploring the new play equipment
Today we went and tried out the new play equipment on the field. Some of us were a bit nervous but we all managed to complete the whole course! We had so much fun and cannot wait until we get to have another go!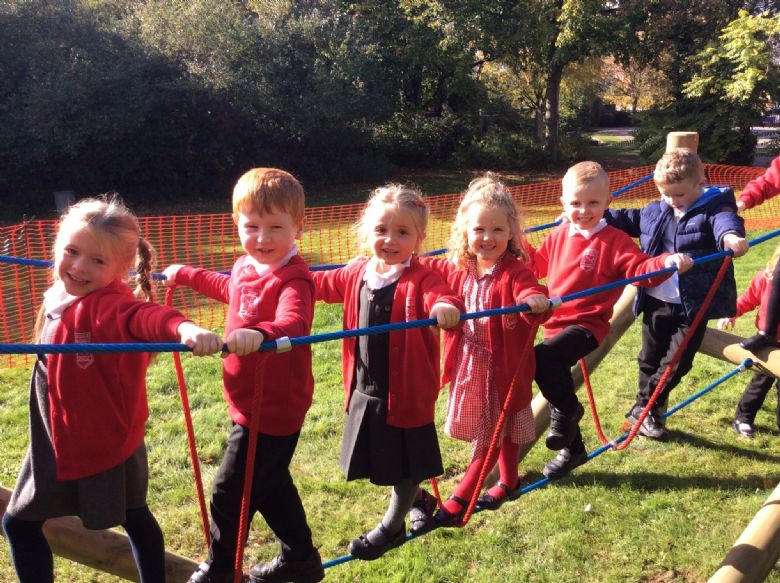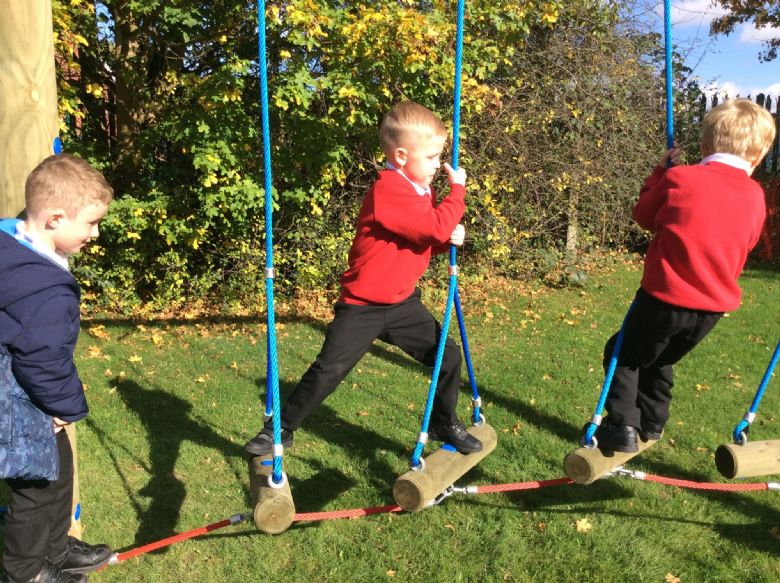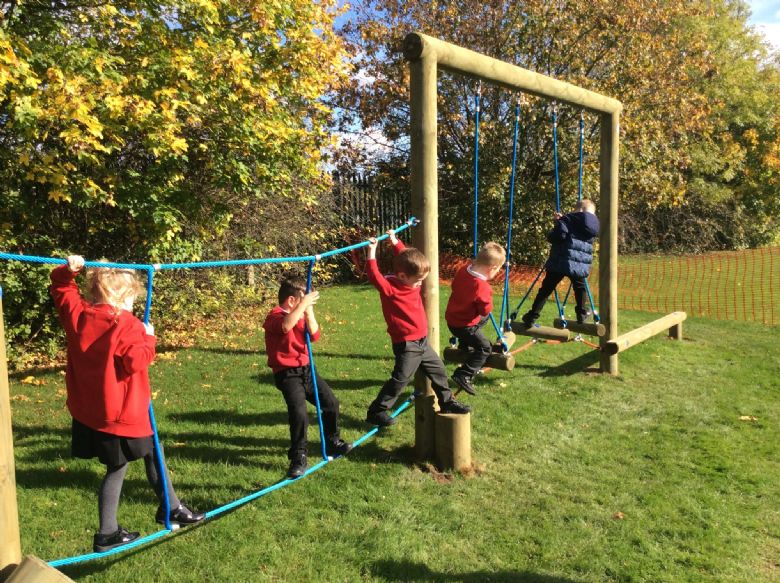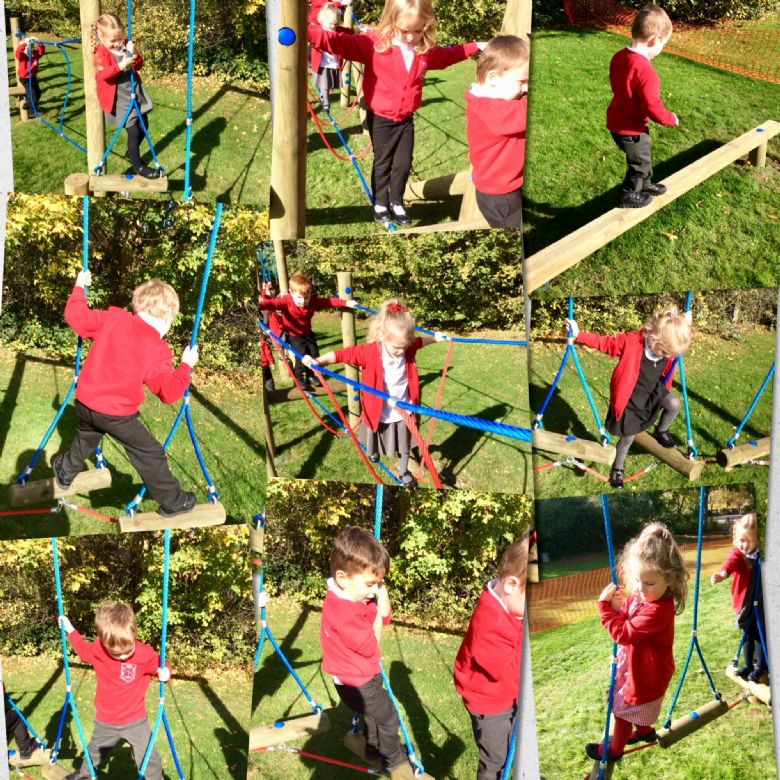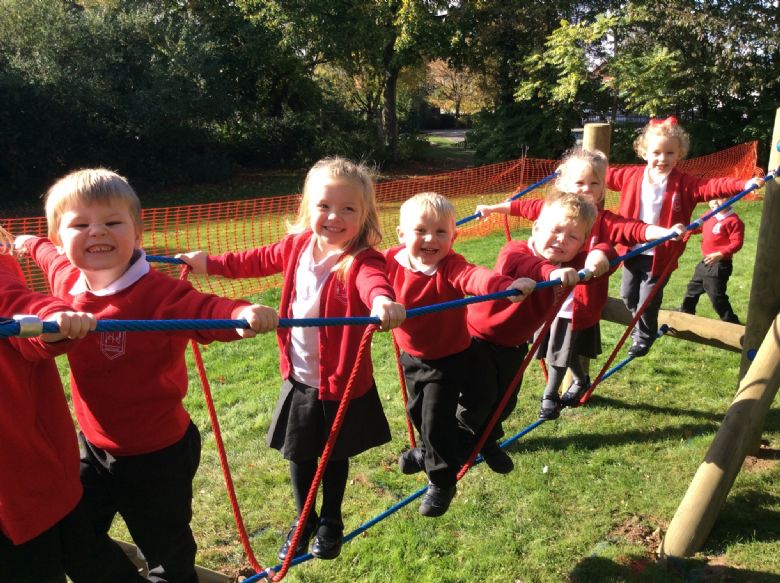 ---
EXCITING NEWS!
Each week we have a music session with Mrs Westley. In this session we sing songs using actions, and play instruments. We have been working on playing our instruments in time to a rhythm. We have banged drums; tapped wooden beaters; and rung bells. Our exciting new is… (drum roll)
This week we have won the music award!
We have been chosen out of the 9 classes in school to receive this award for concentrating so hard and playing our instruments at the right time. Super work RDO… keep it up!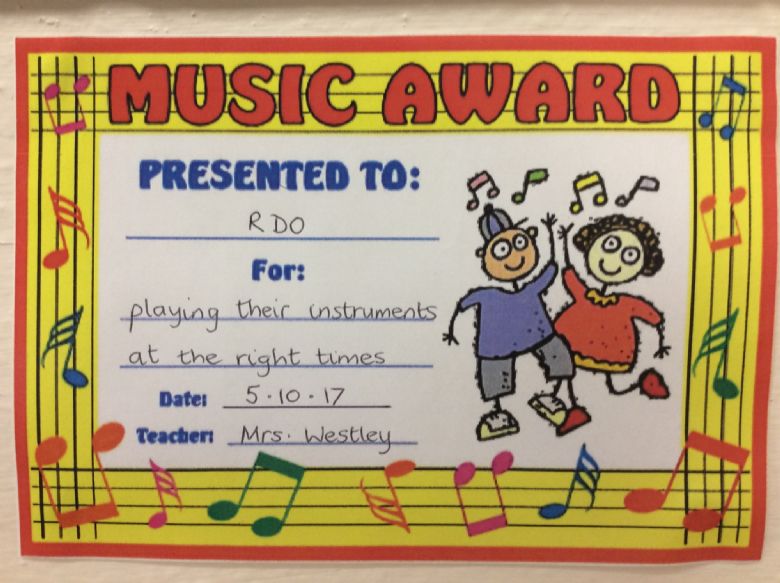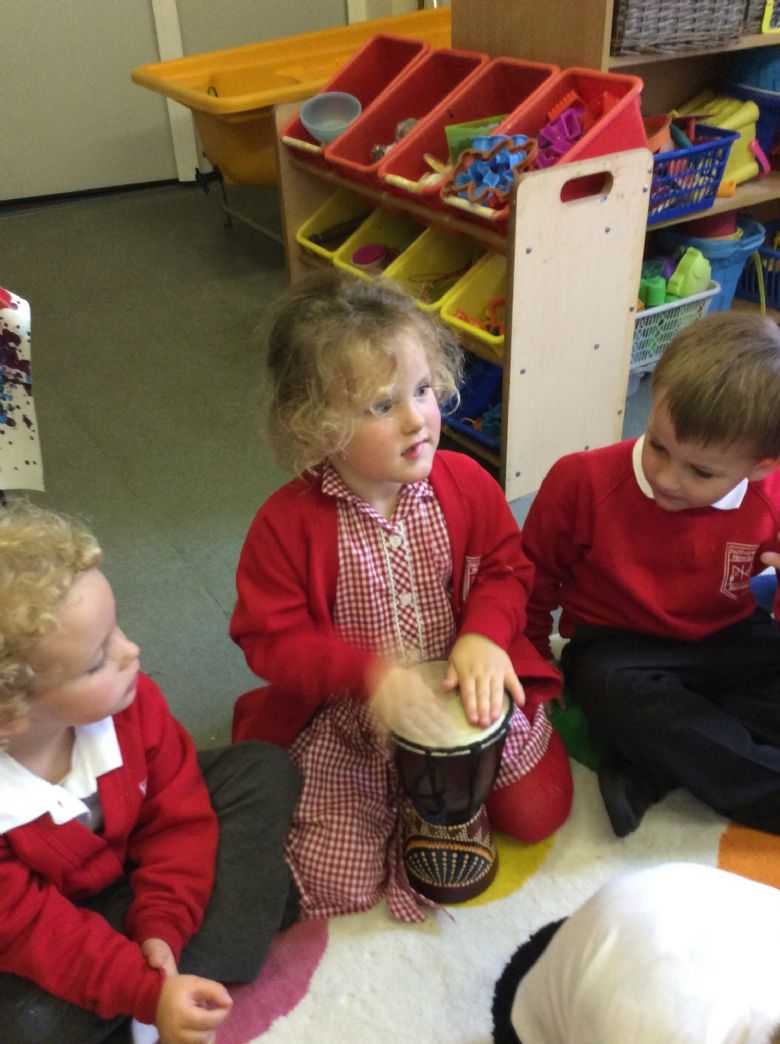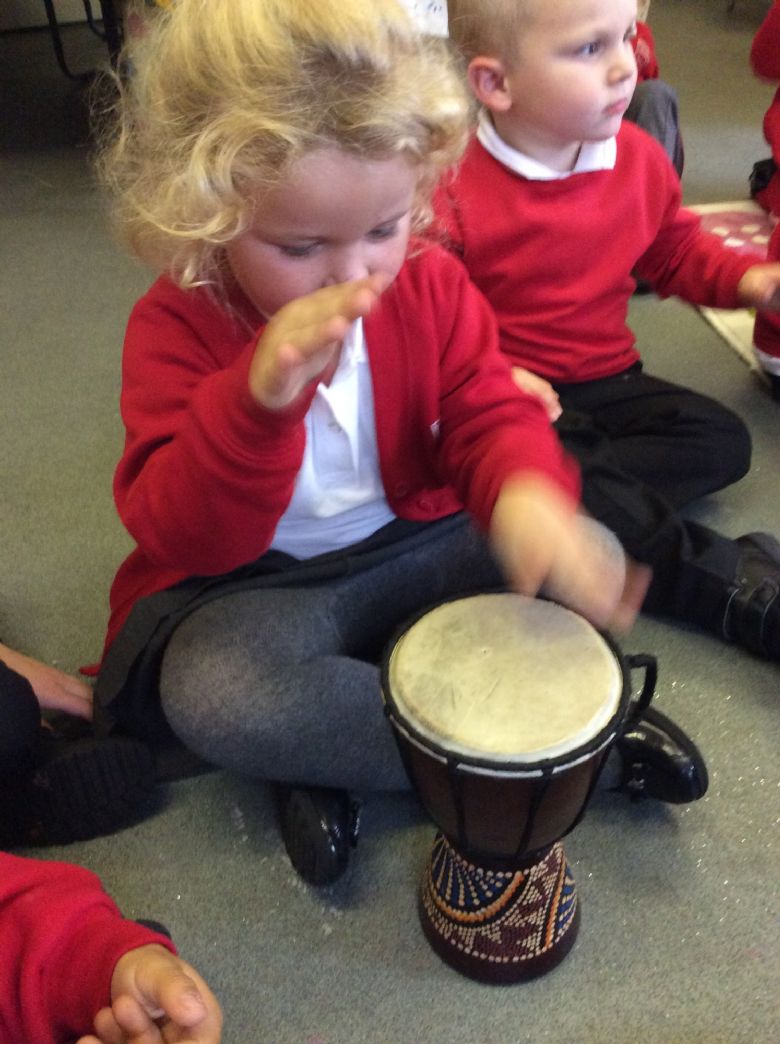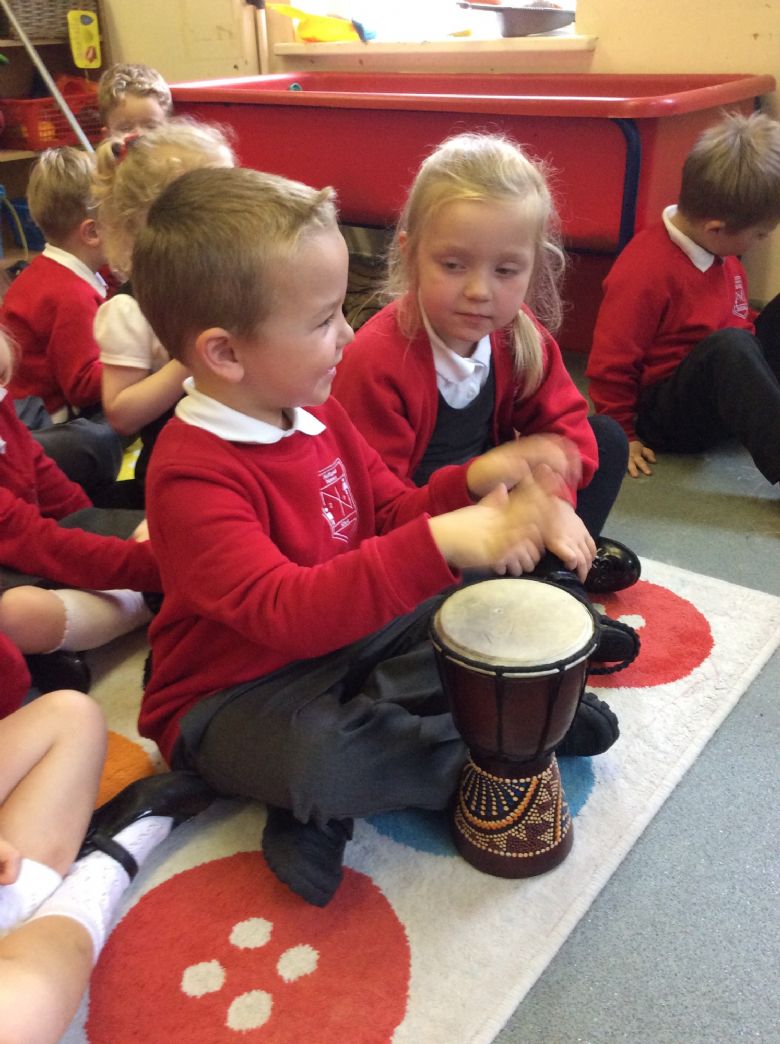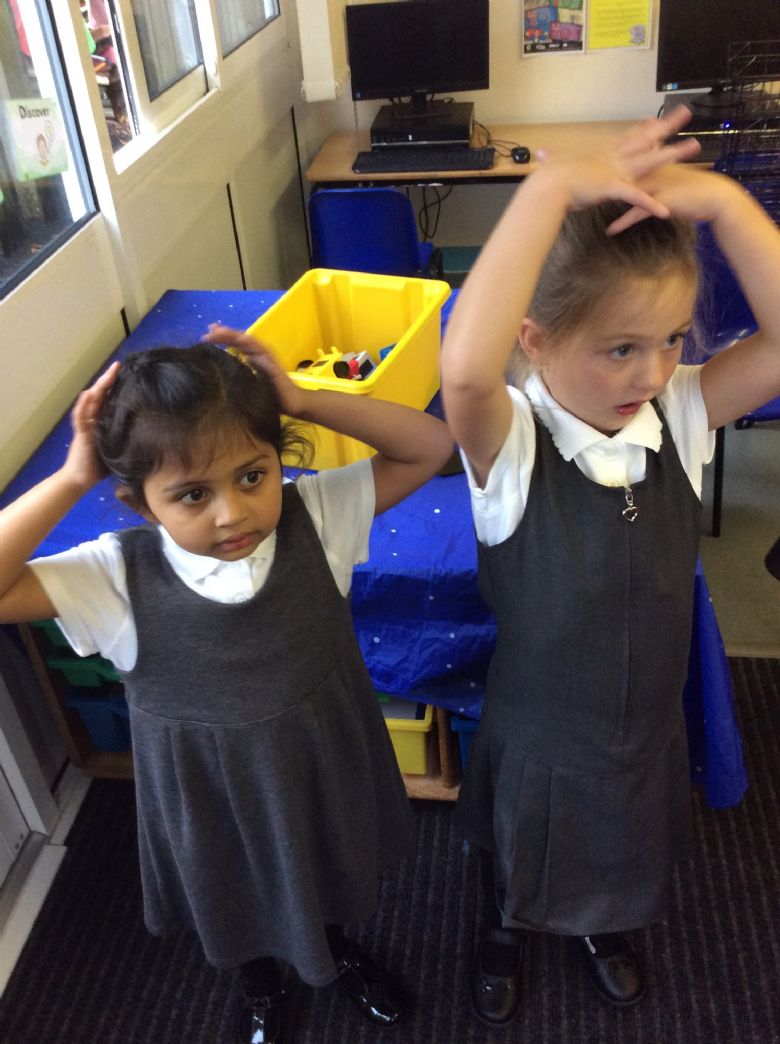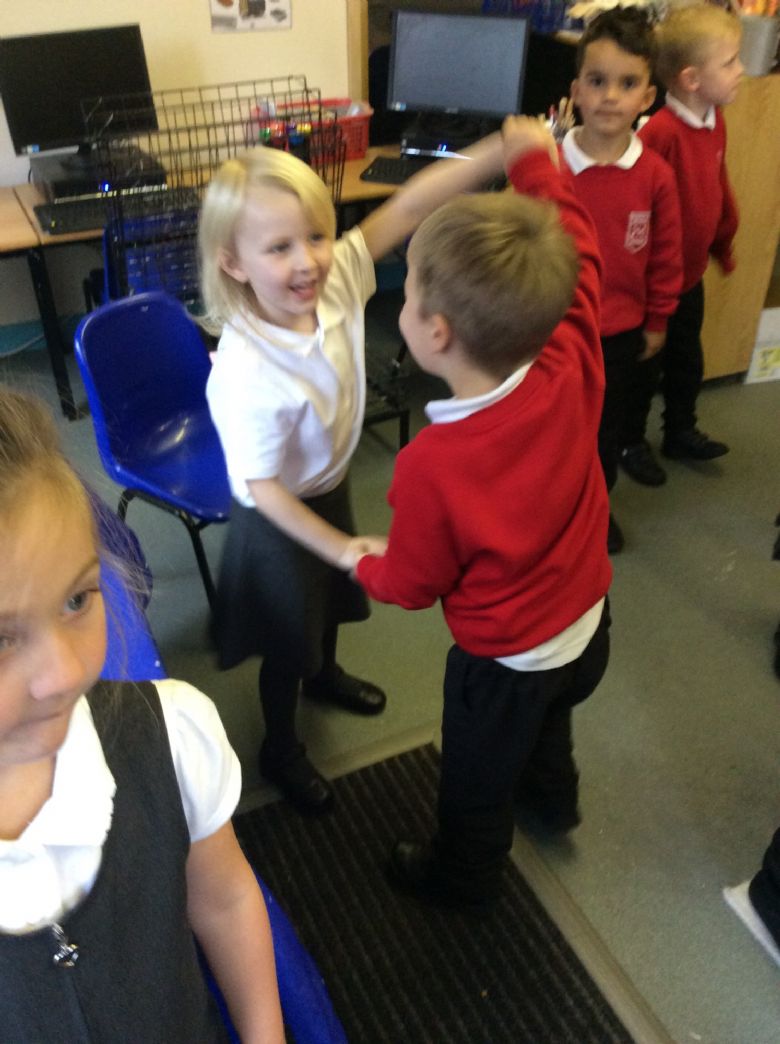 ---
Pre-pedal Bikes
This week we have all been on the pre-pedal bikes. We learnt how to put our own helmets on to keep us safe. Mr Leggett taught us how to take BIG dinosaur steps to make us travel faster and once we got good at this, we lifted our feet and glided along. It was great fun and we all improved our balance and steering skills over the week.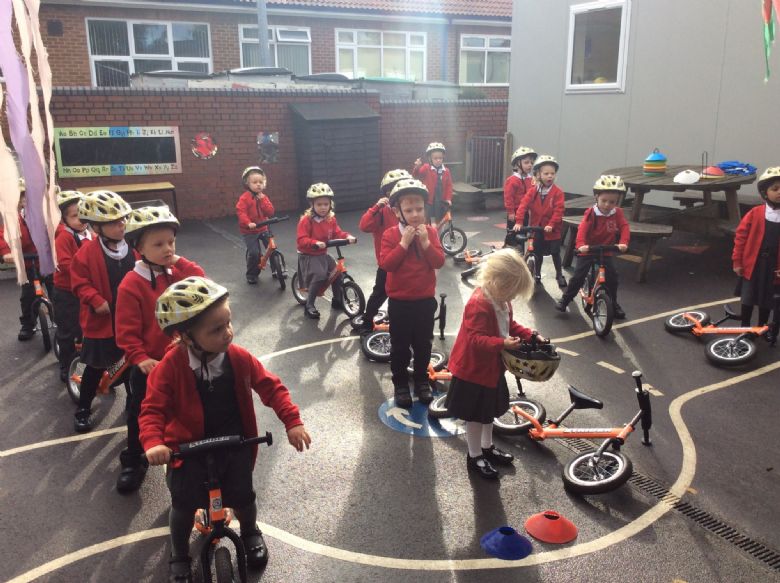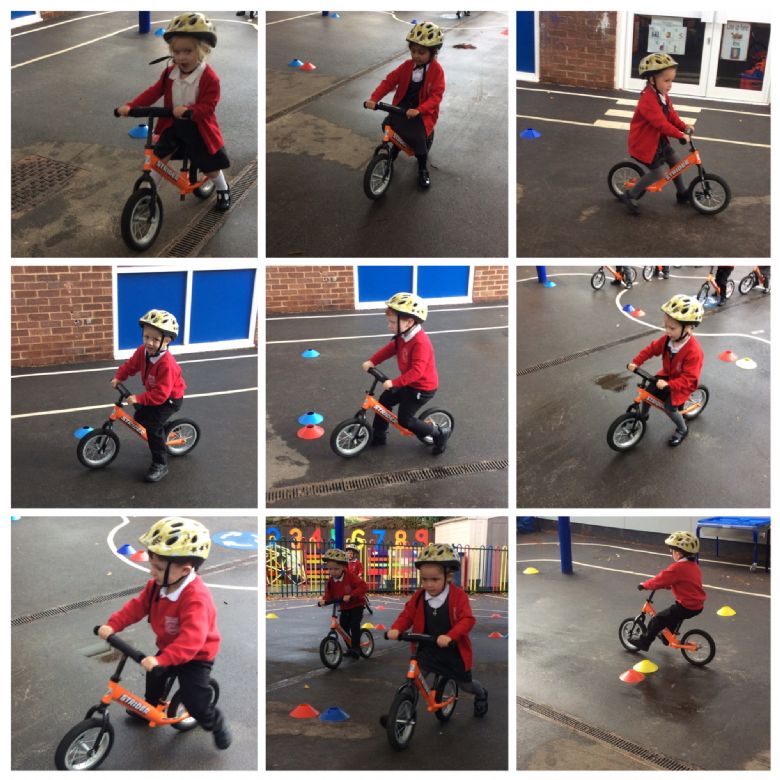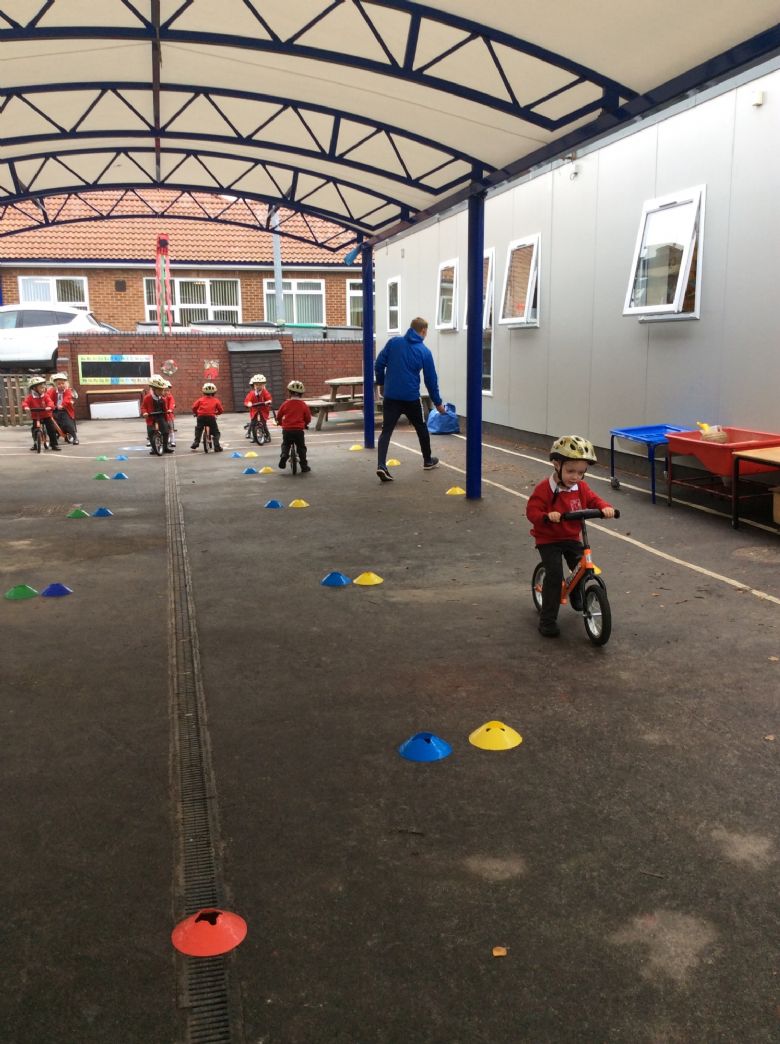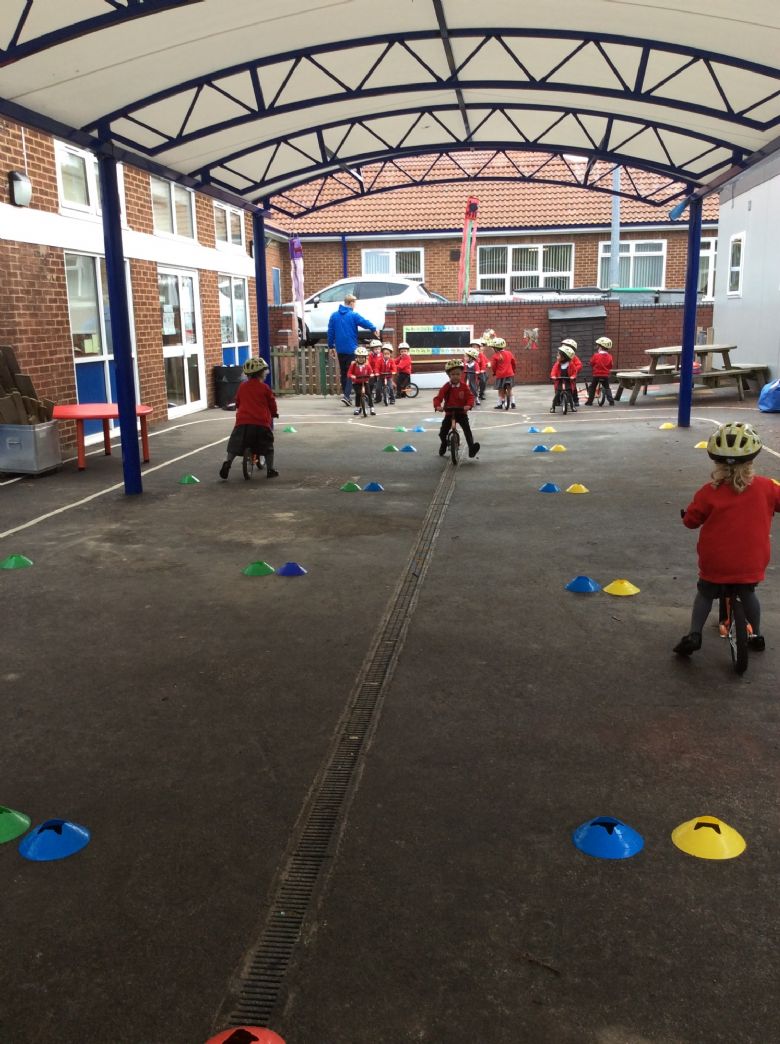 We have had a very busy and exciting week settling into school. We have been exploring, playing and making new friends. Have a look at what we have been up to: