In this section...
Welcome to 1Fo's Class Page
"Learning Together To Be The Best We Can"
-----------------------------------------------------------------------------------------------------------------
Mother's Day Afternoon
We had a lovely afternoon celebrating Mother's Day with our lovely Mummies in 1Fo.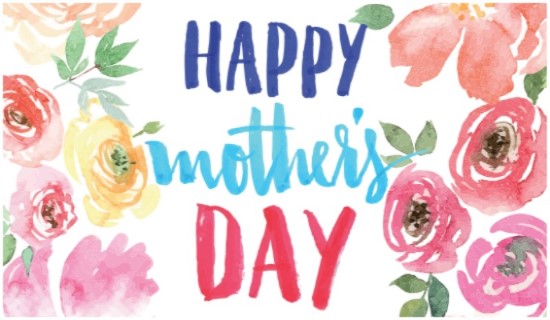 Click here, to see photographs.
Capacity
This week in maths we have been learning about capacity, we have been working hard to develop our language.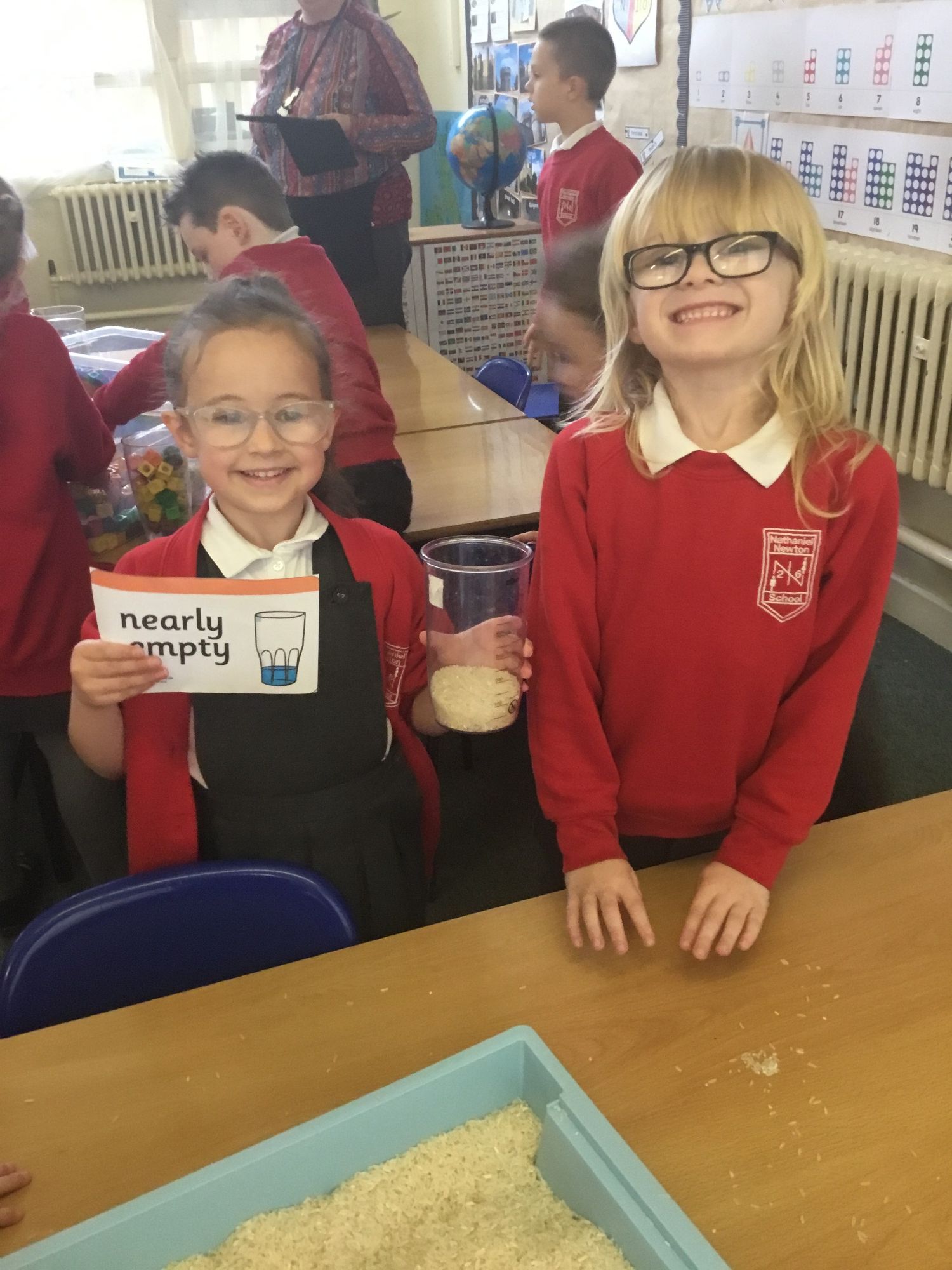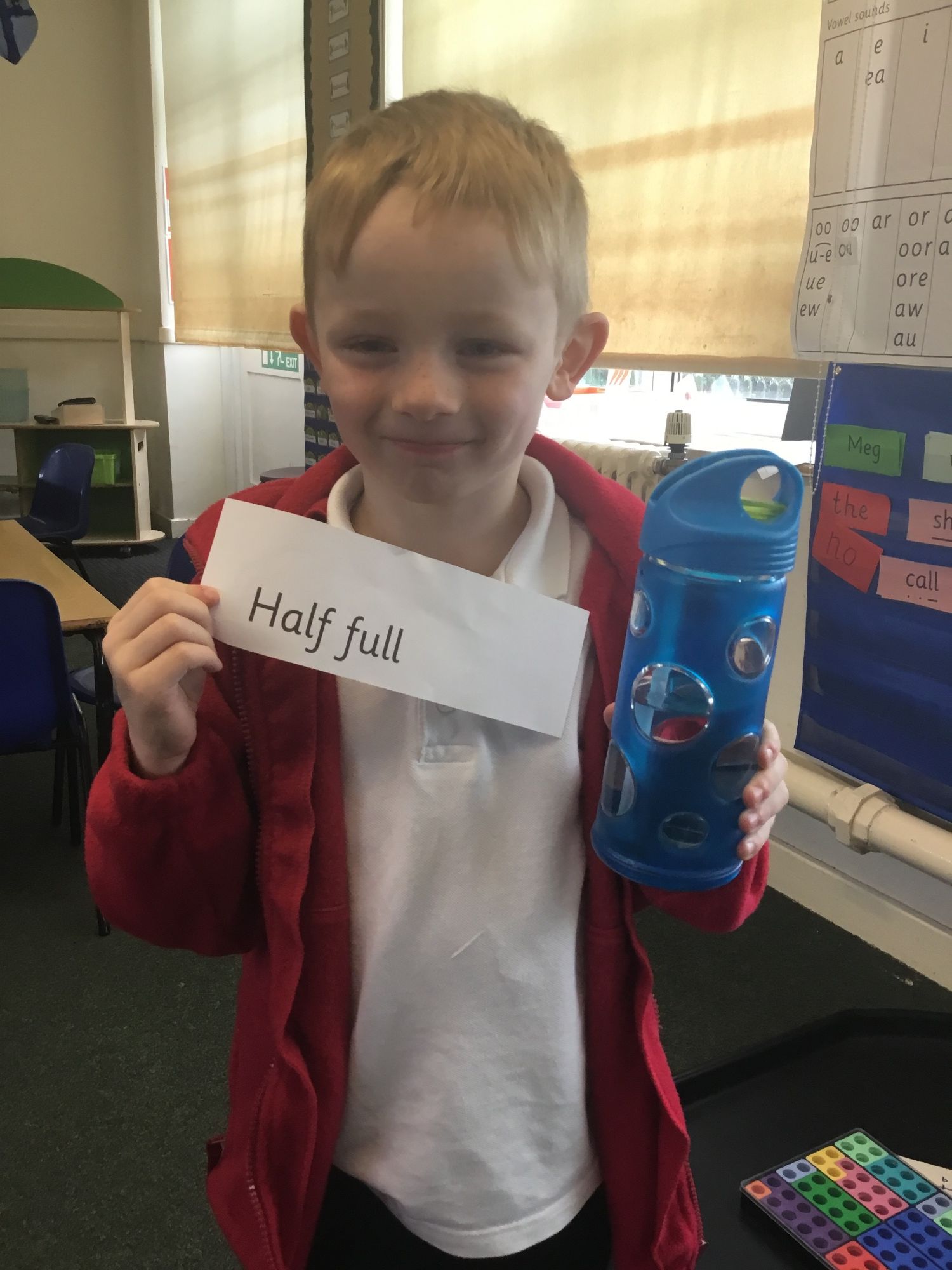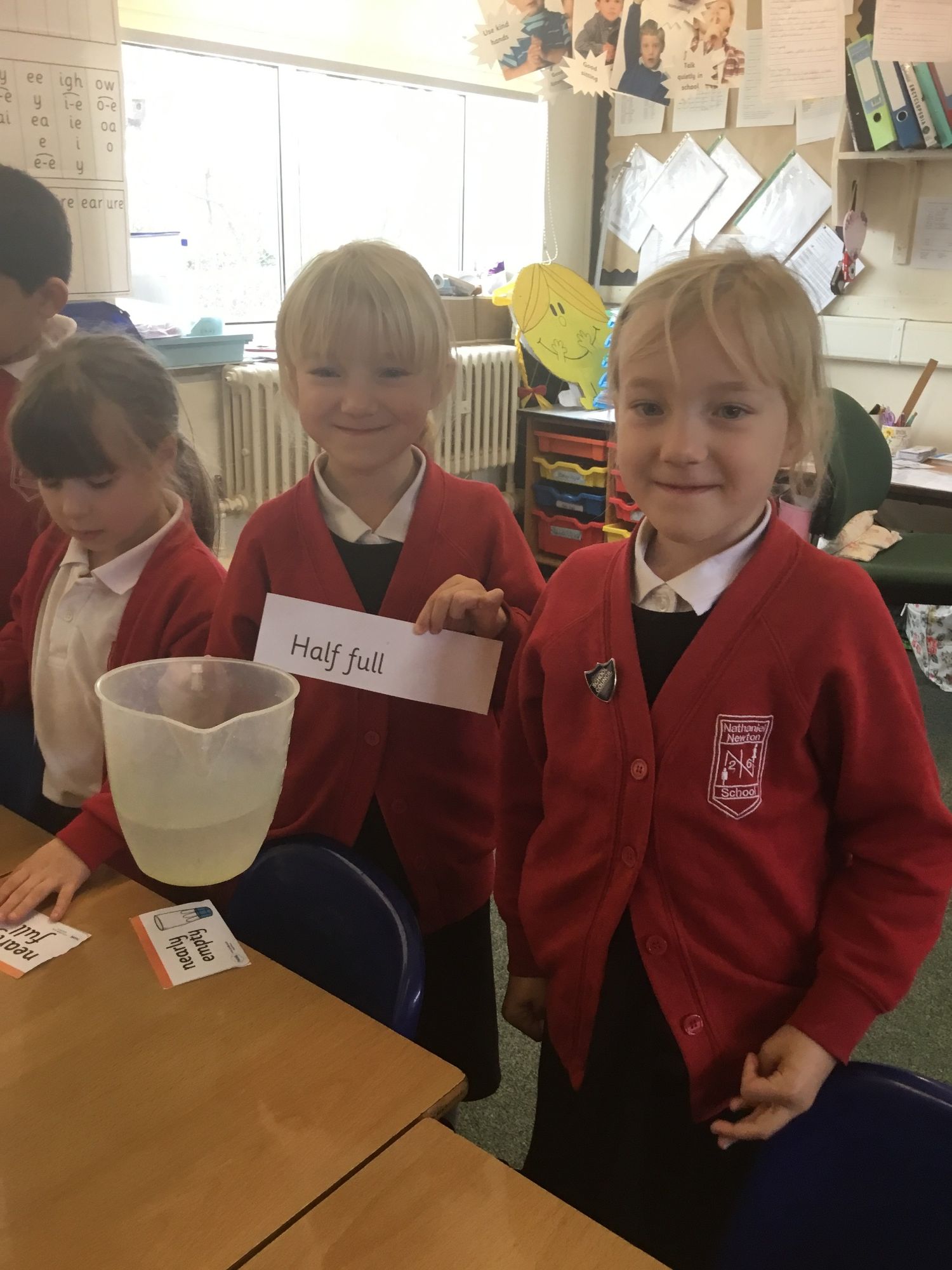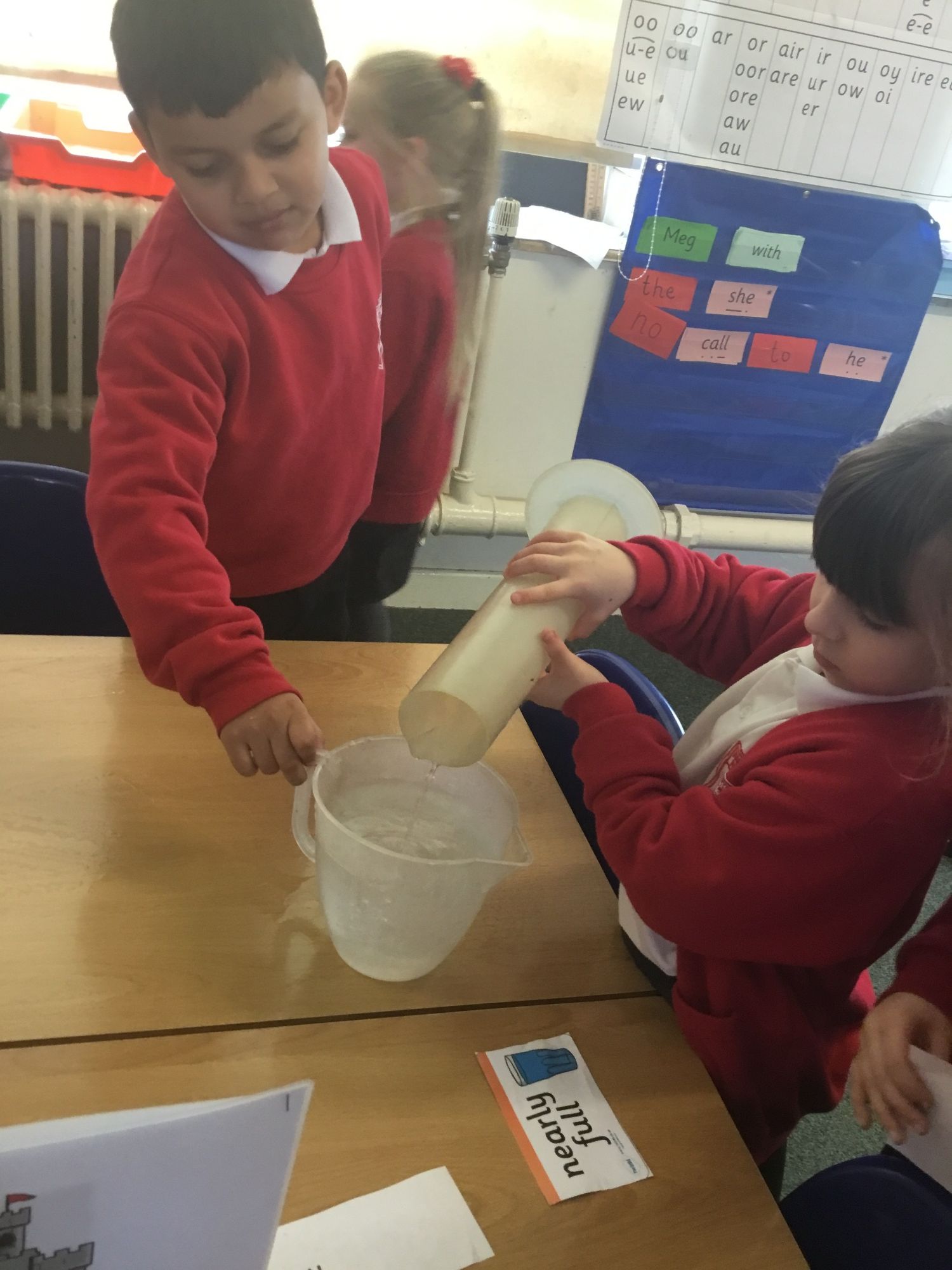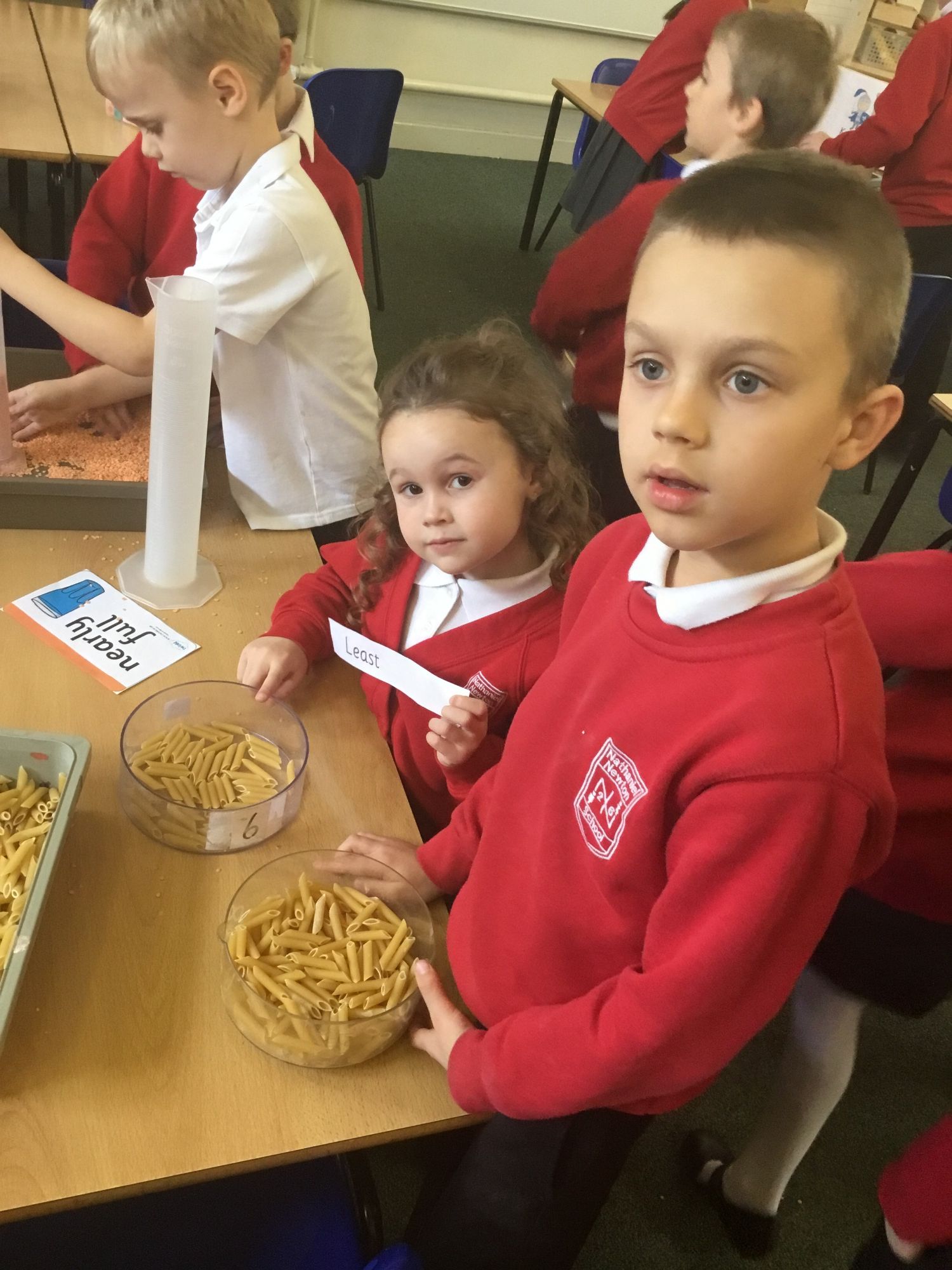 Getting Arty!!!
This week we have been busy making our own knights out of tin foil and creating our own castles using sponge printing to create a brick effect.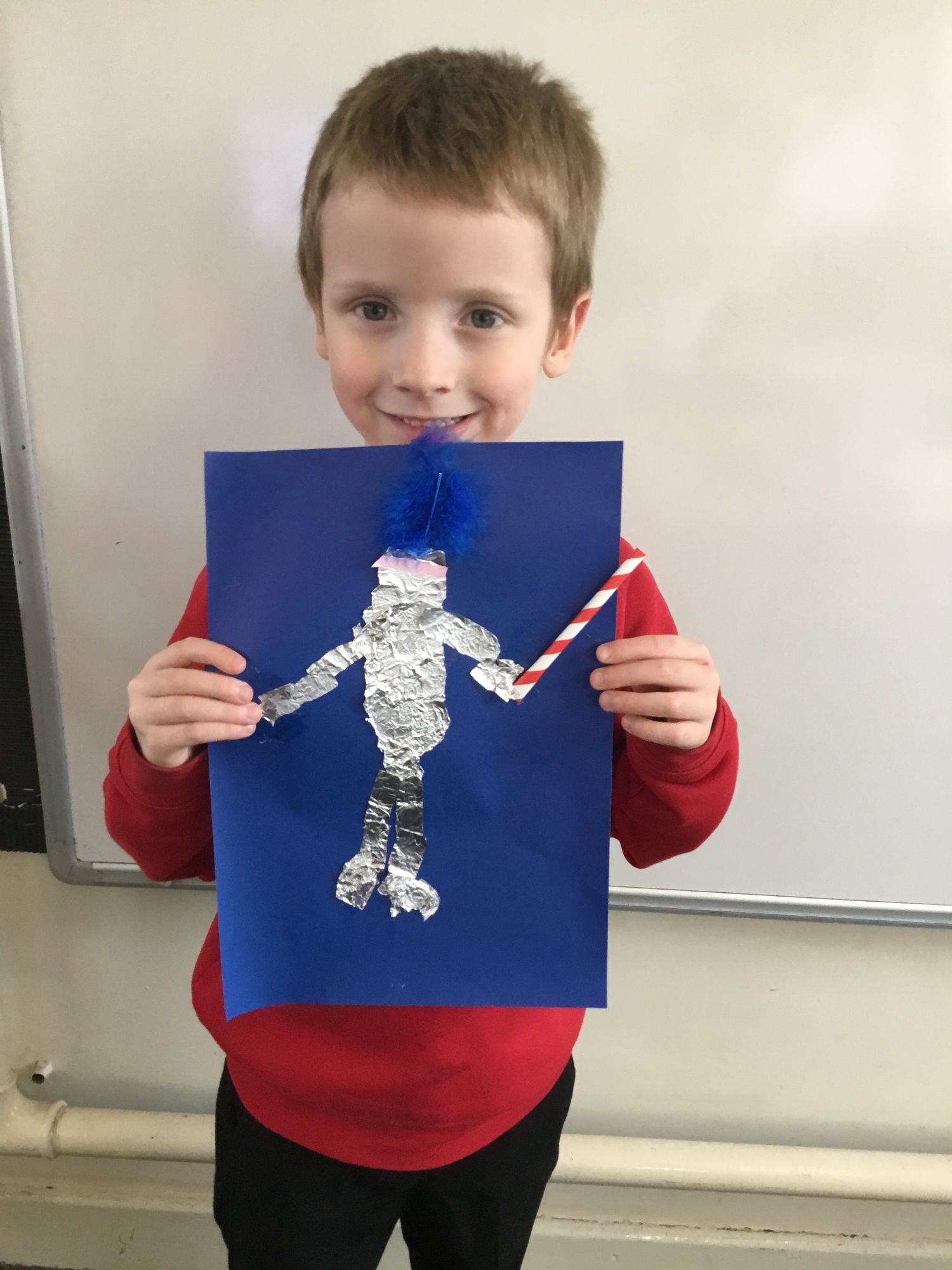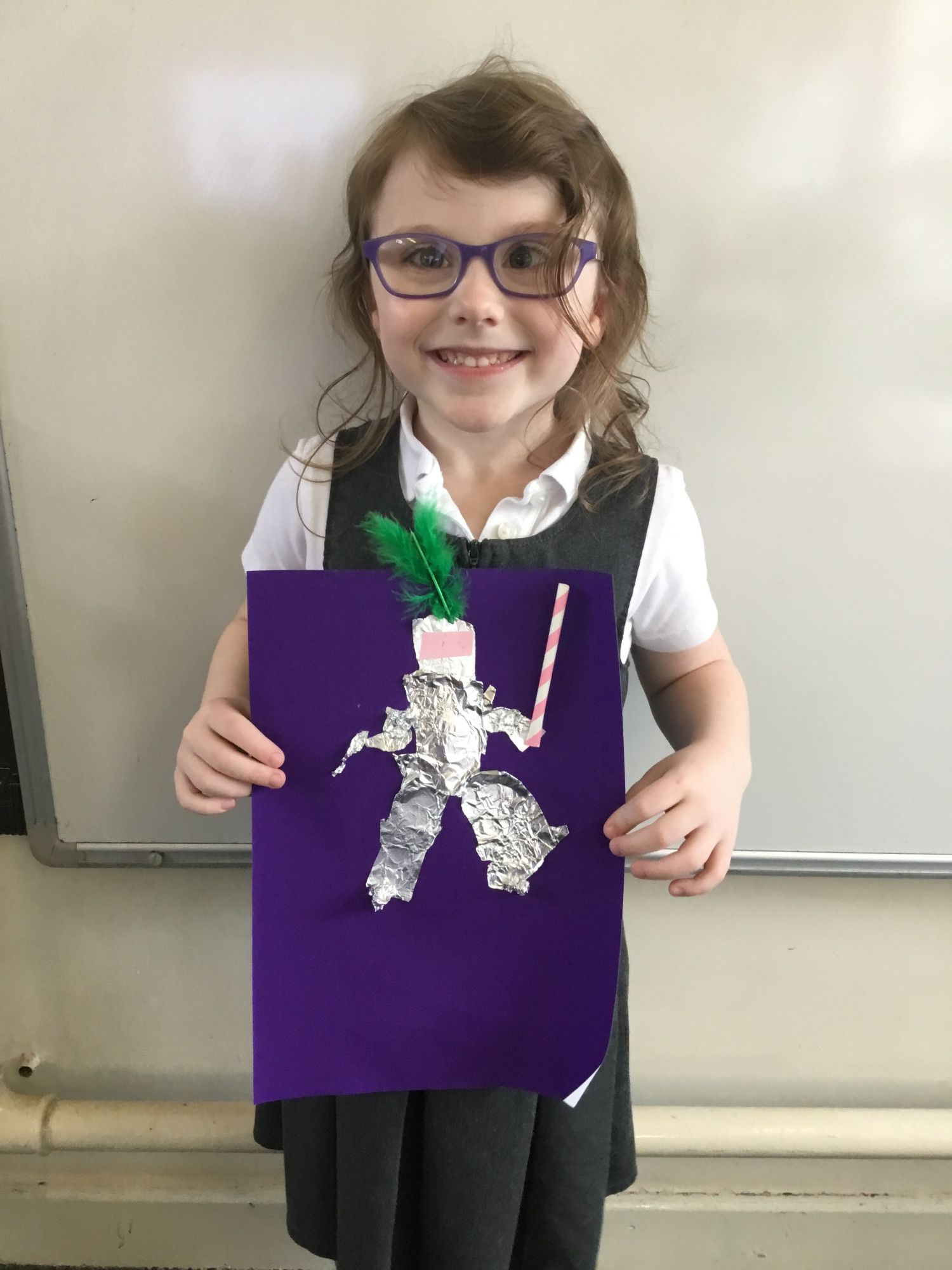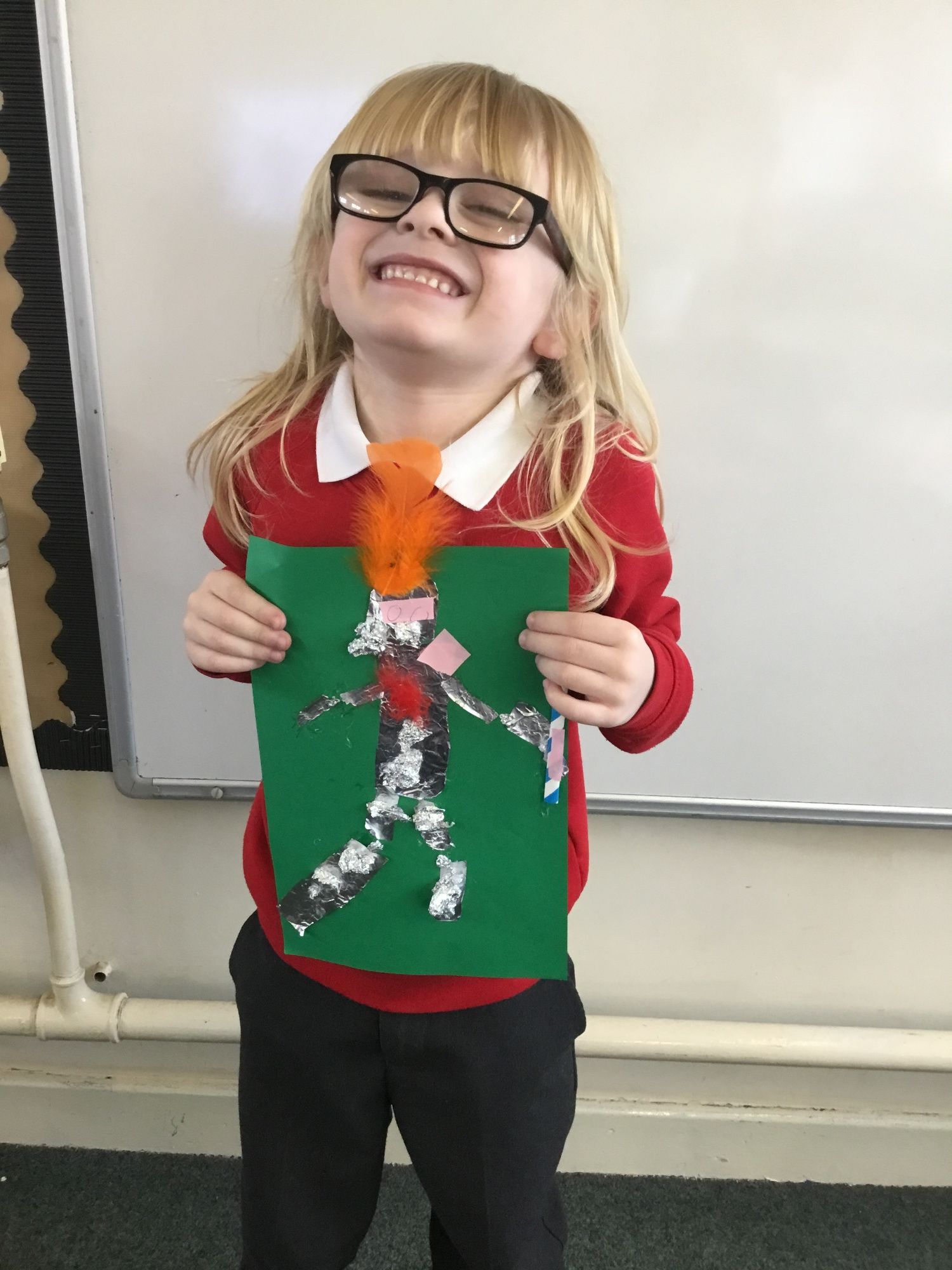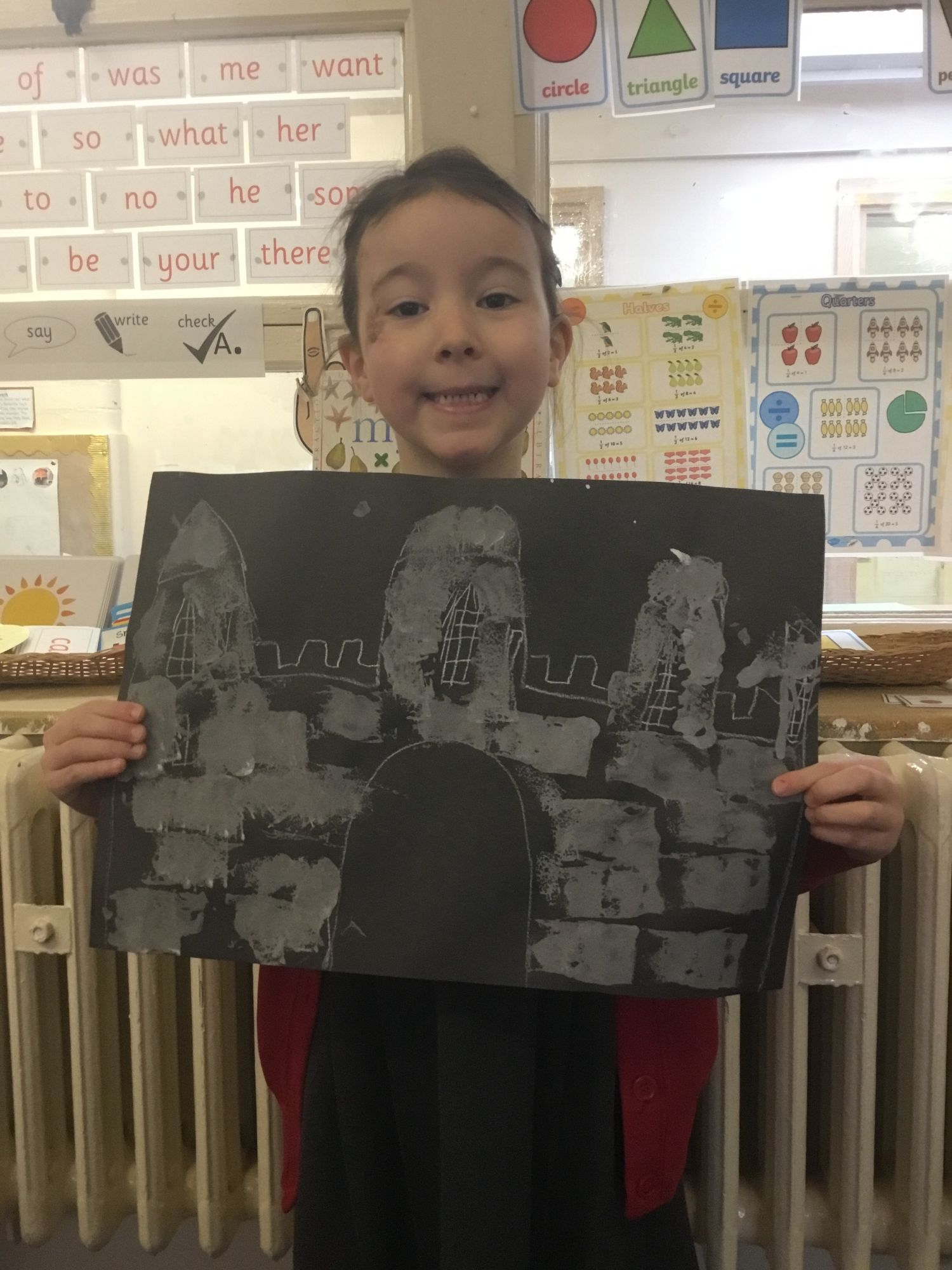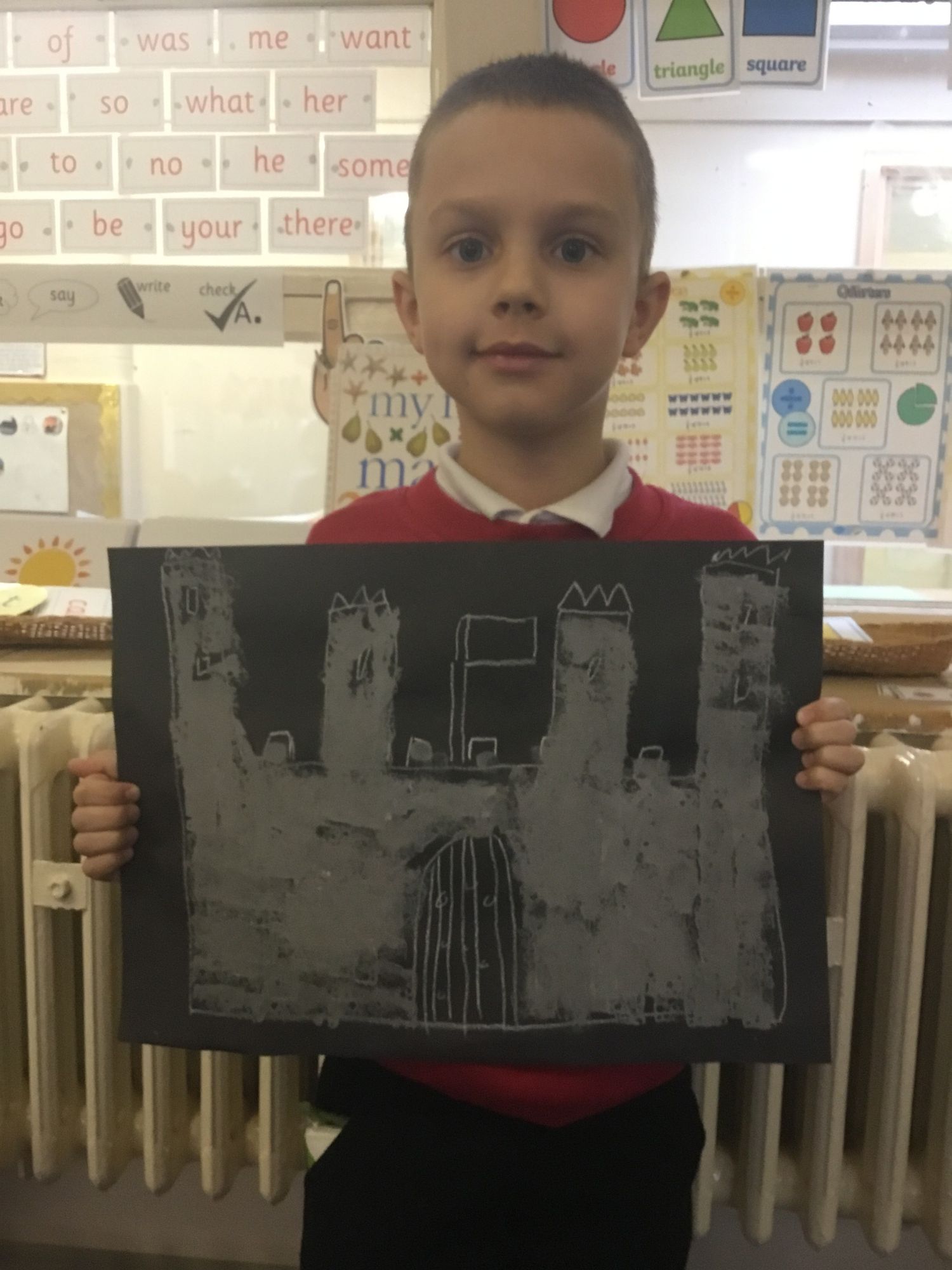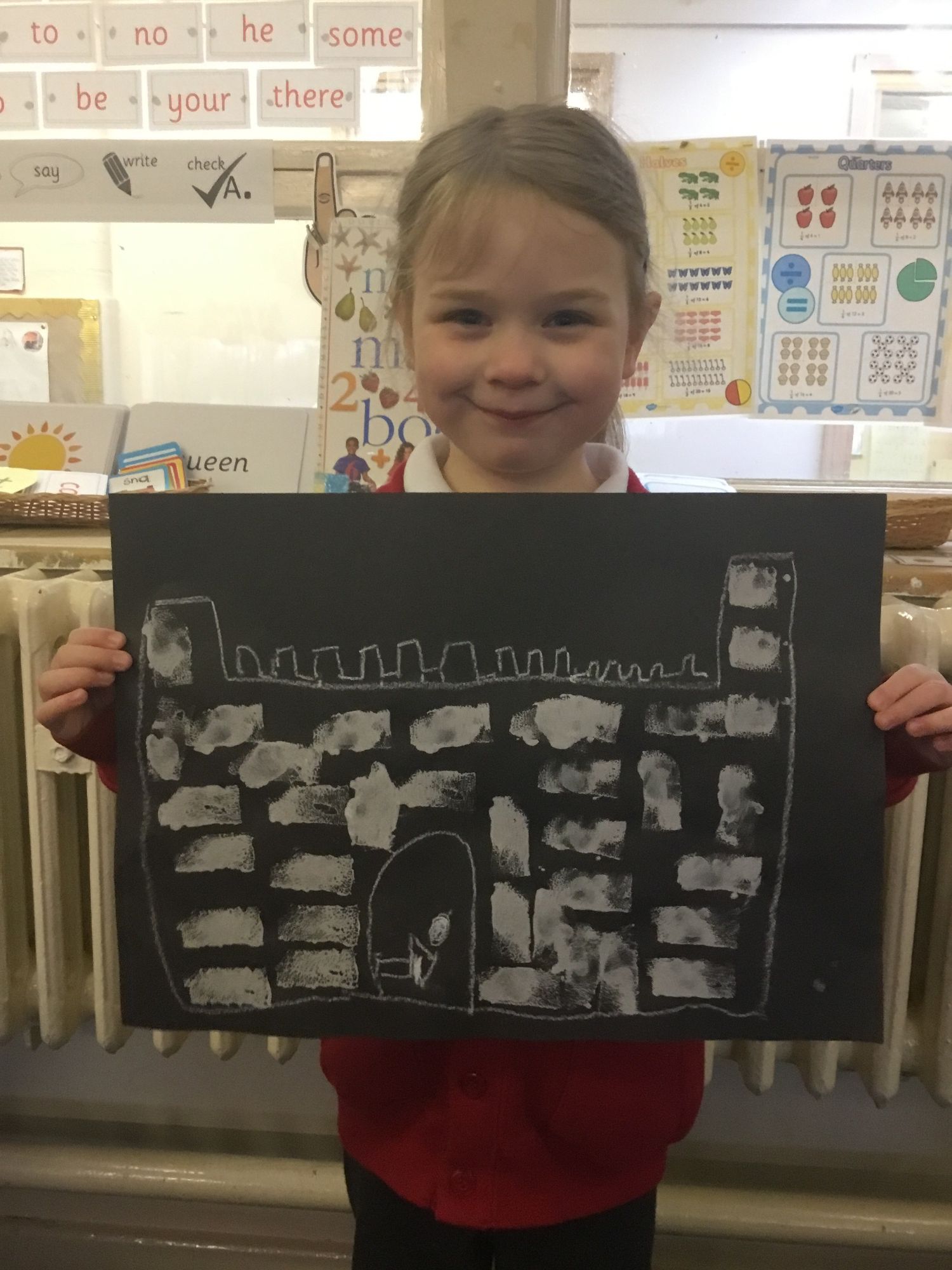 Castle Job Interviews
After learning all about different jobs in the castle we decided to hold our own castle job interviews. The children interviewed each other asking different questions and discussed why they might be good or not so good at the job.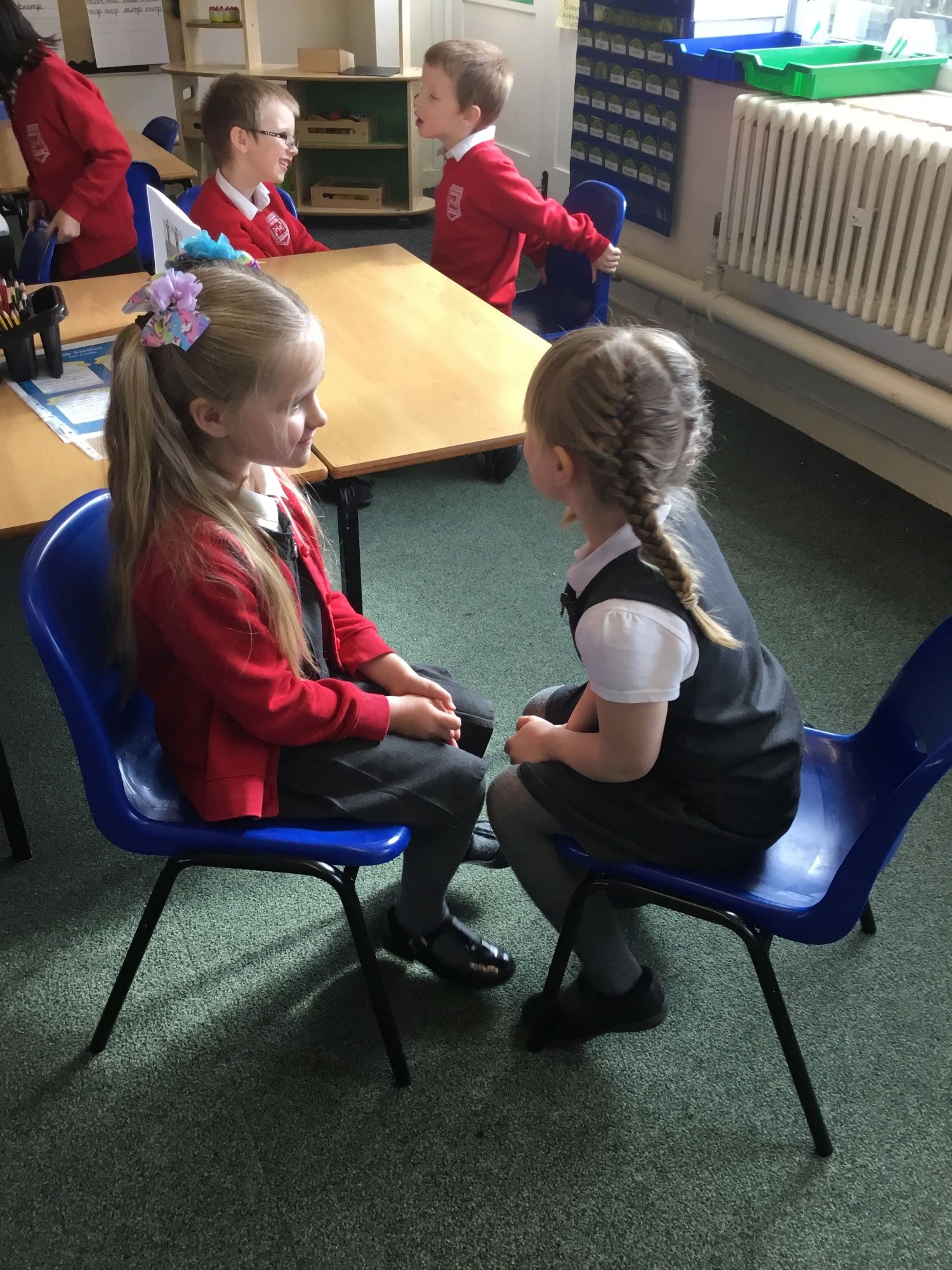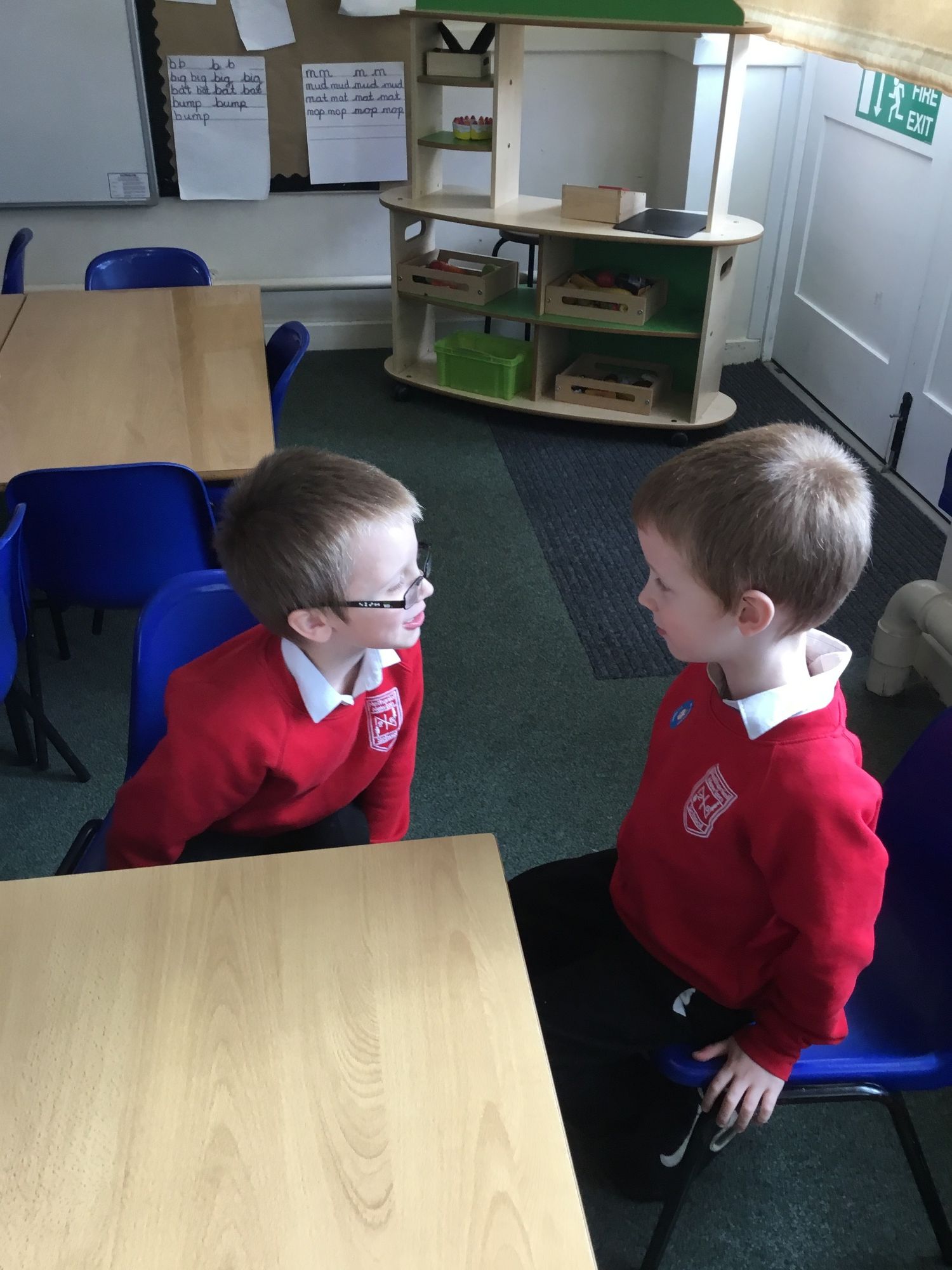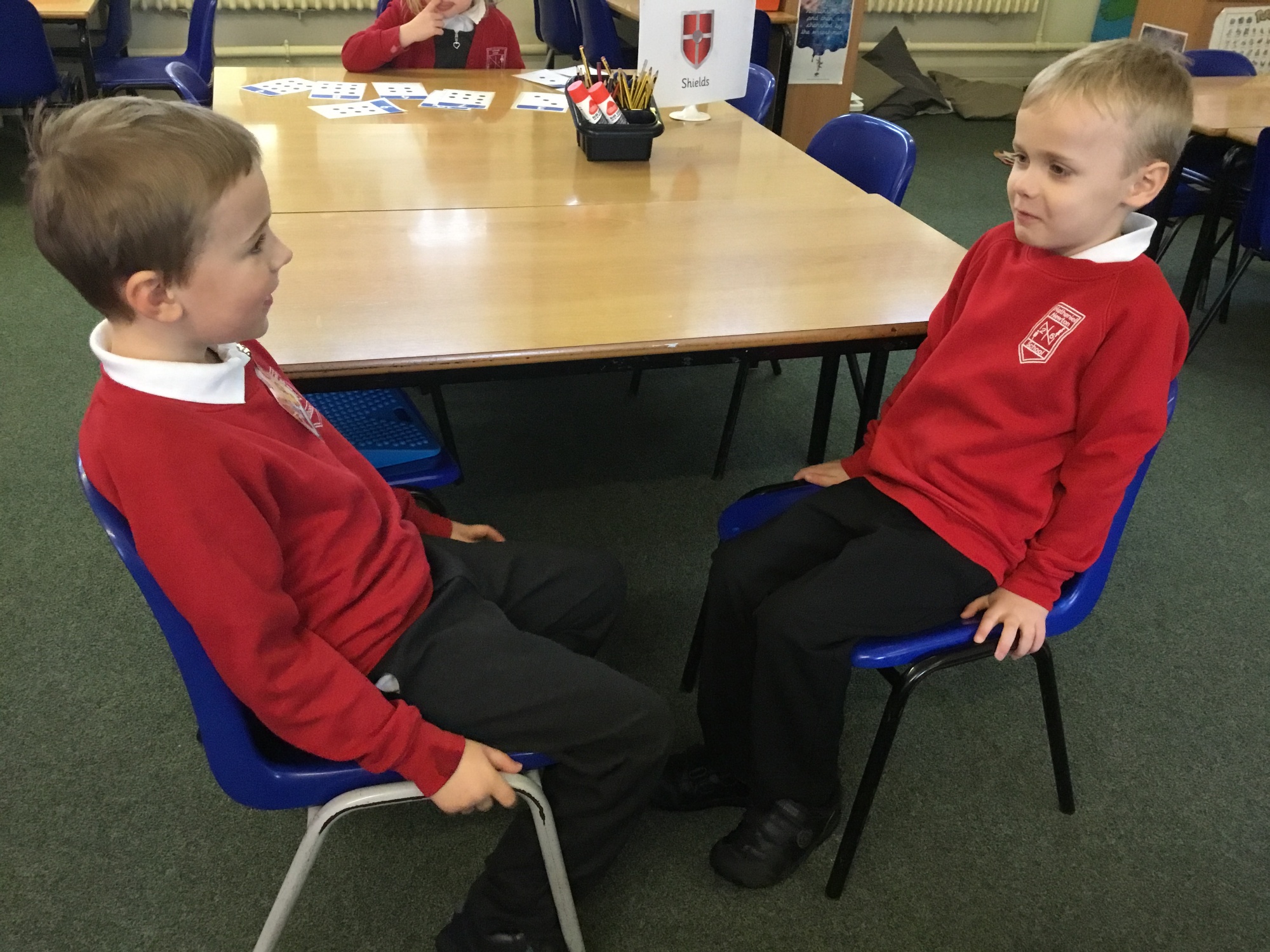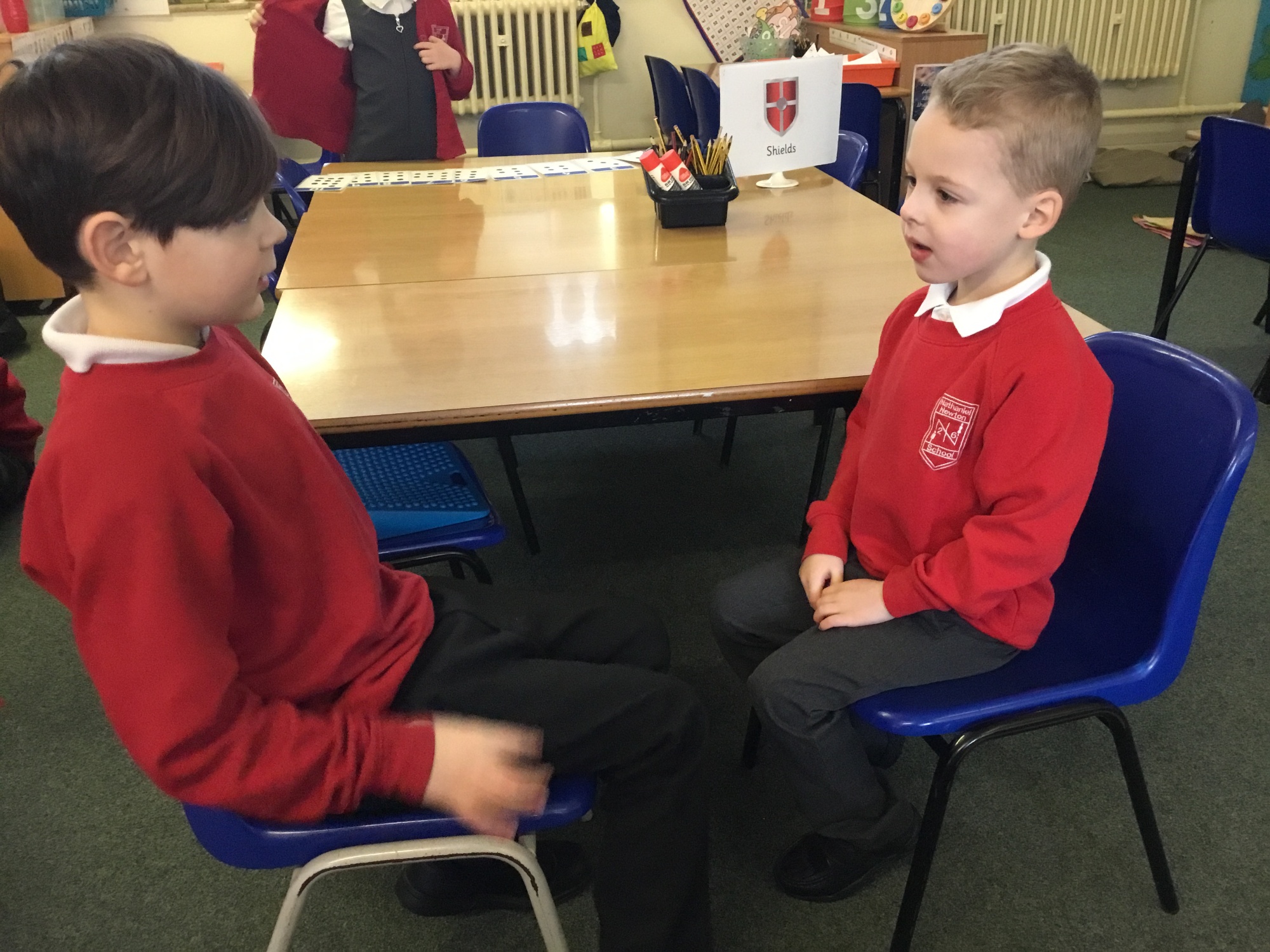 Red Nose Day
The children all looked fantastic wearing red for Red Nose Day, they enjoyed learning about all the amazing work that Comic Relief does to help people and created and designed posters to celebrate this.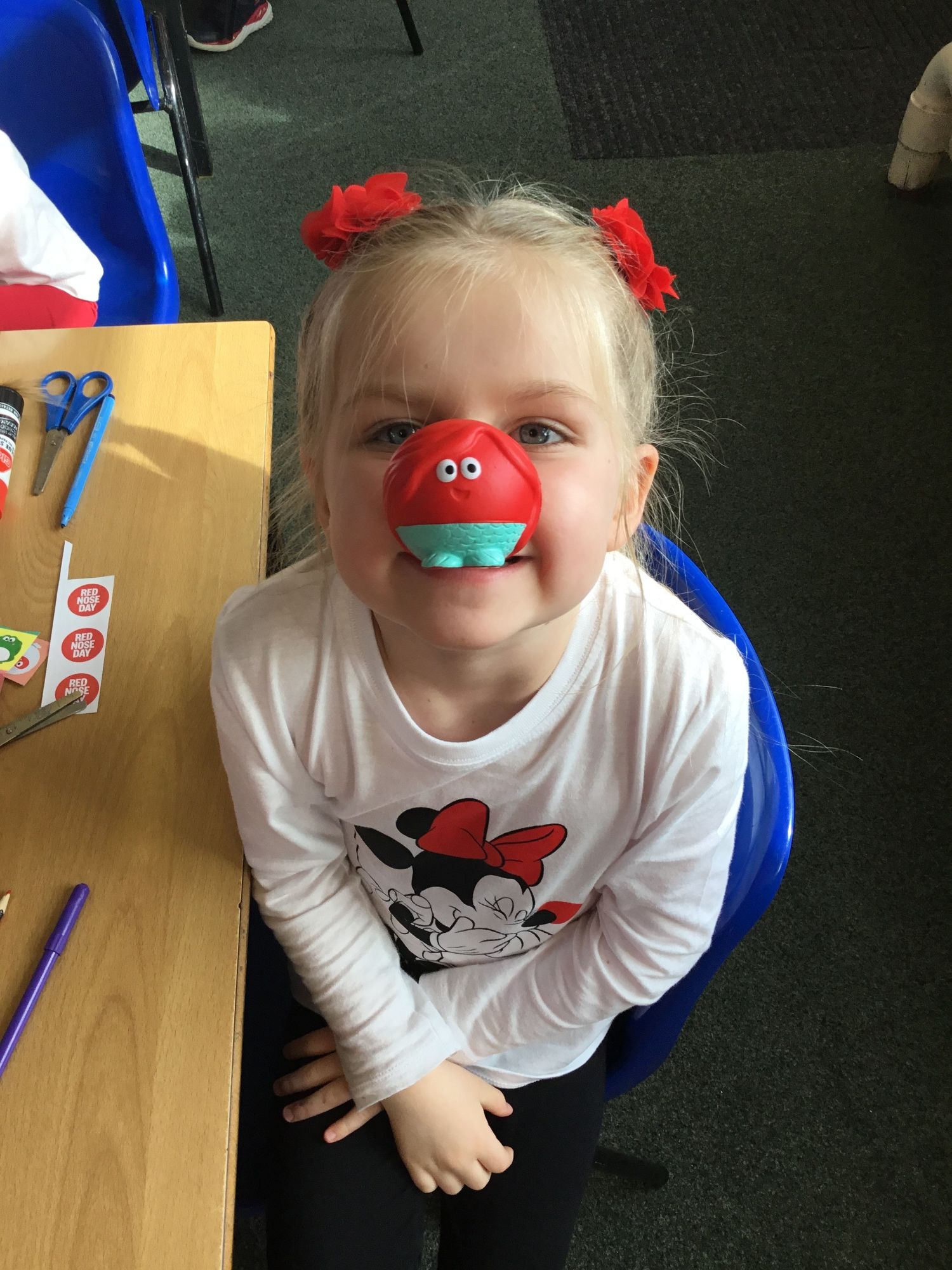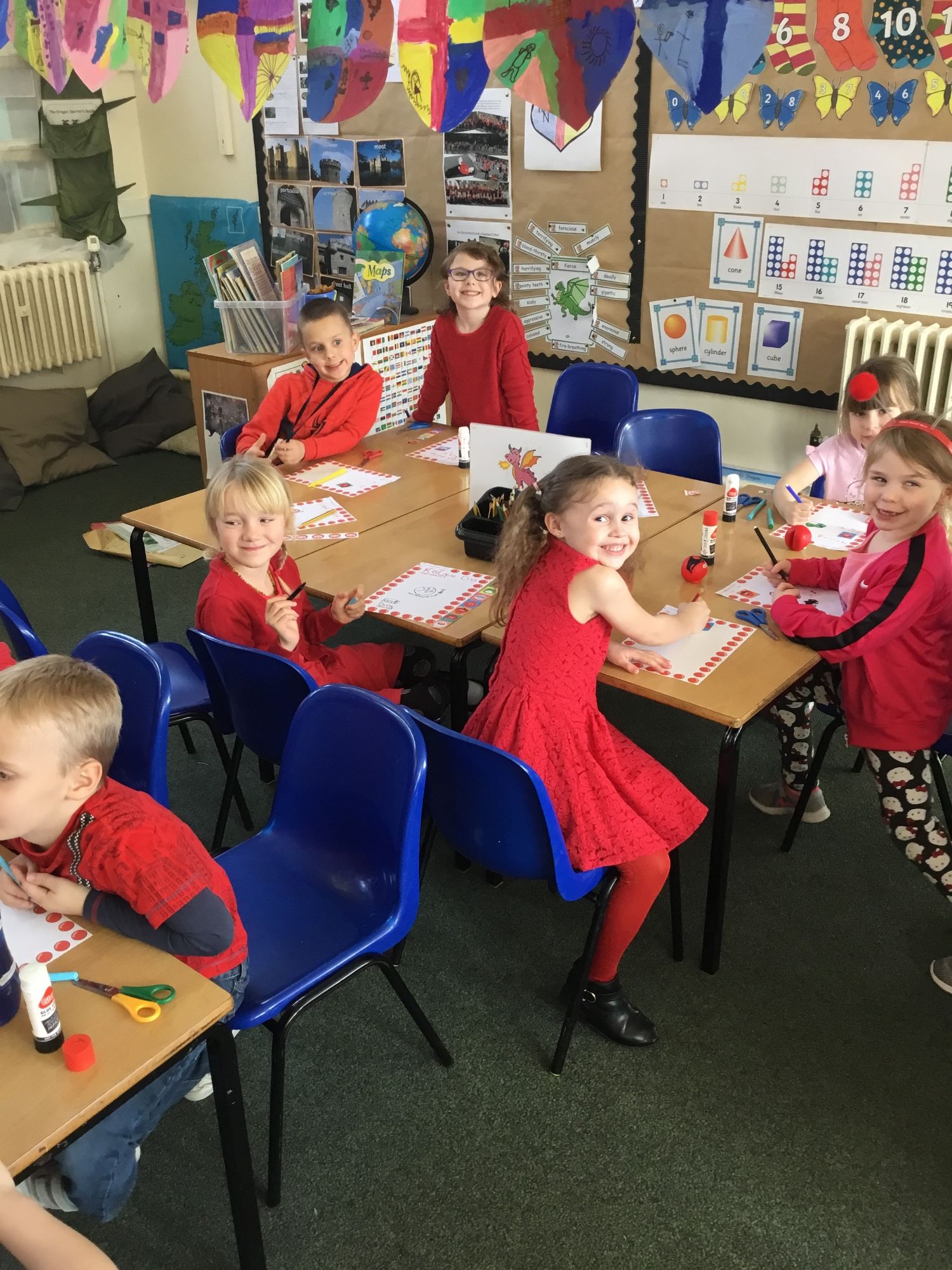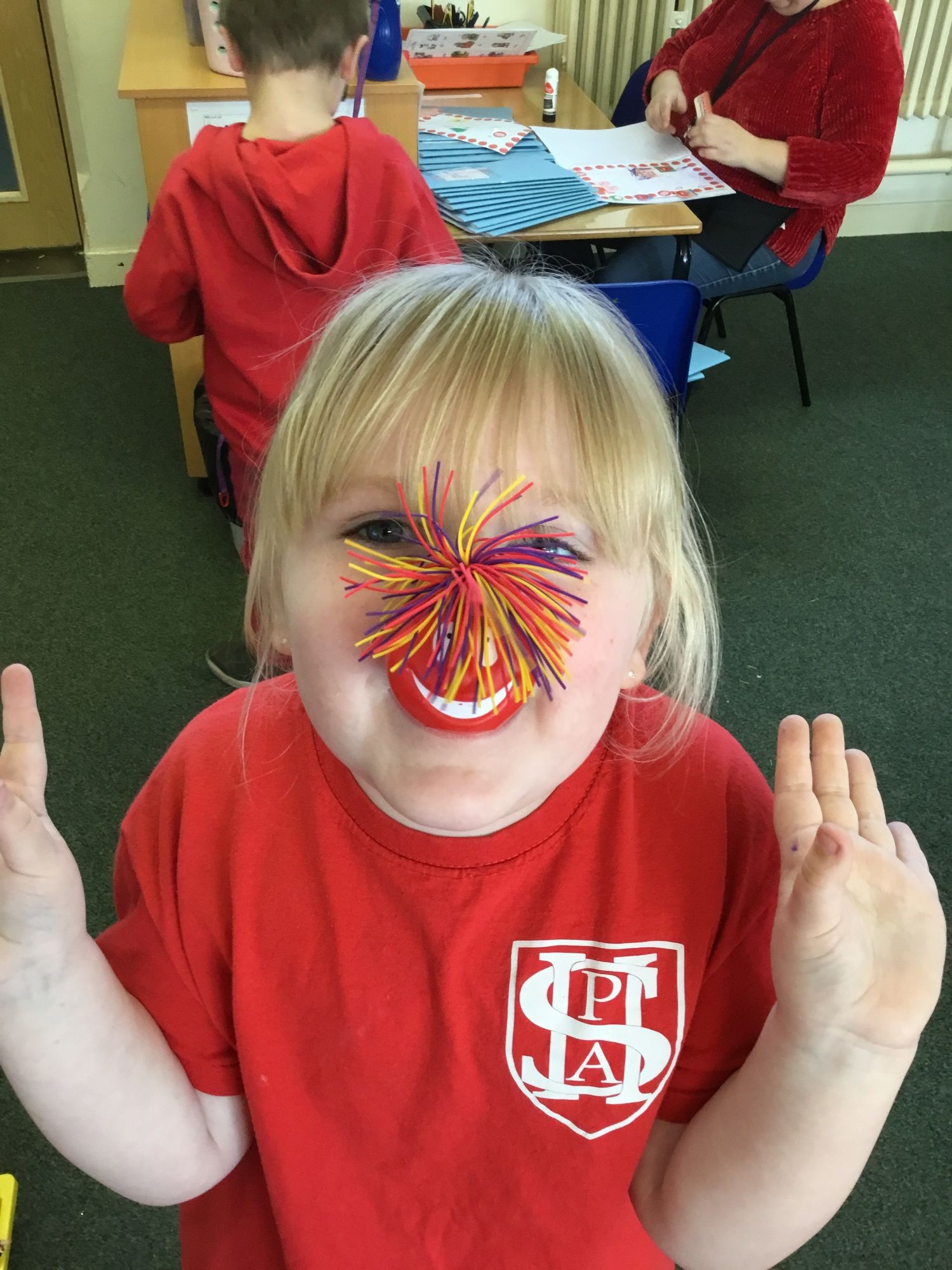 Our Trip to Kenilworth Castle
We had a fantastic day visiting Kenilworth Castle and learning all about different jobs within the castle. All the children were very well behaved, well done Year 1!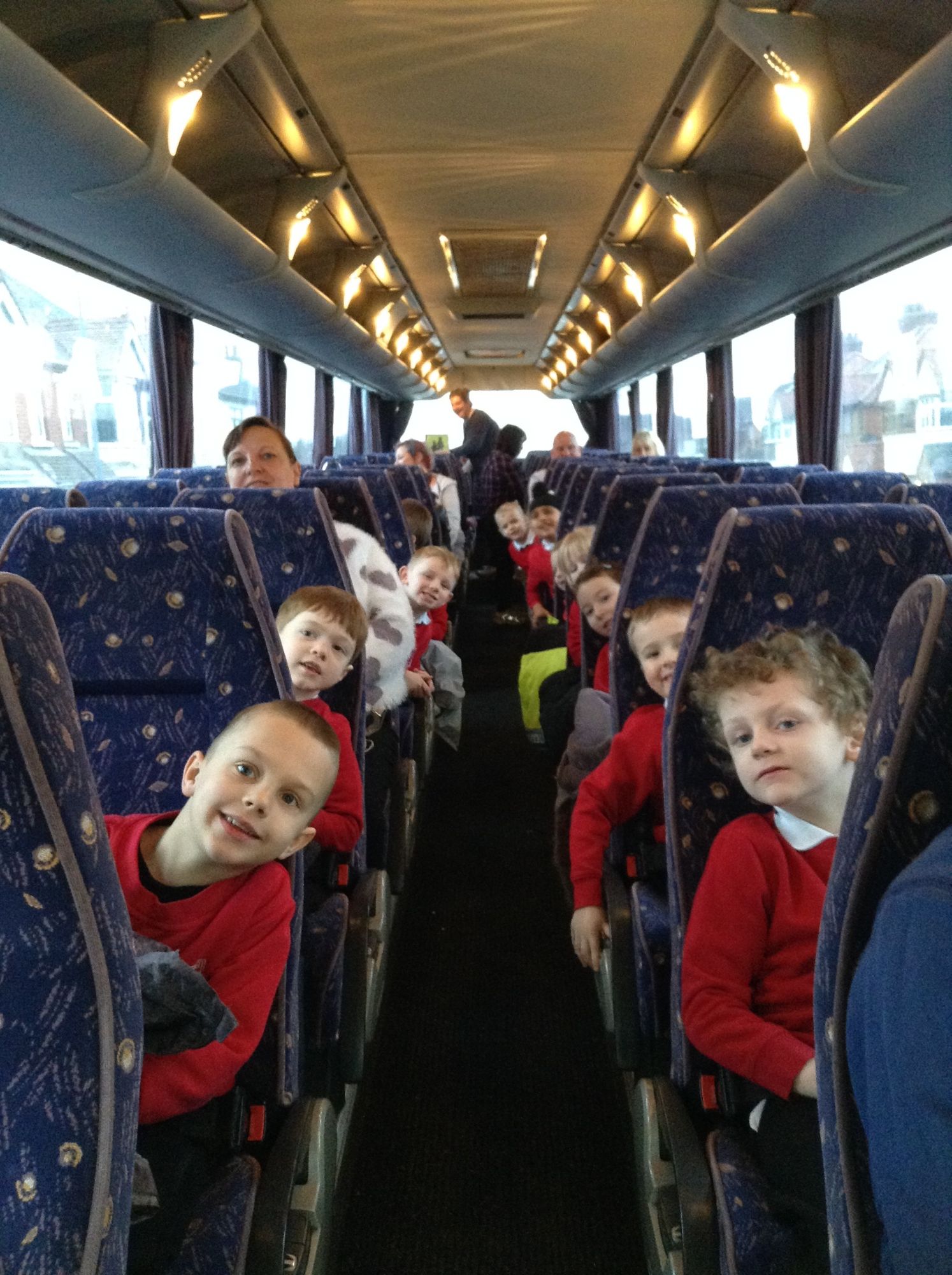 To see more photographs of our trip, click here.
Knights, Castles and Dragons
To start our topic all about Knights, Castles and Dragons we designed and made our own Anglo-Saxon shields.
We then had our own Battle of Hastings 1066, (Battle of Harsthill 2019) where we learnt shield craft and key events of the battle. Our shields were very good at protecting us.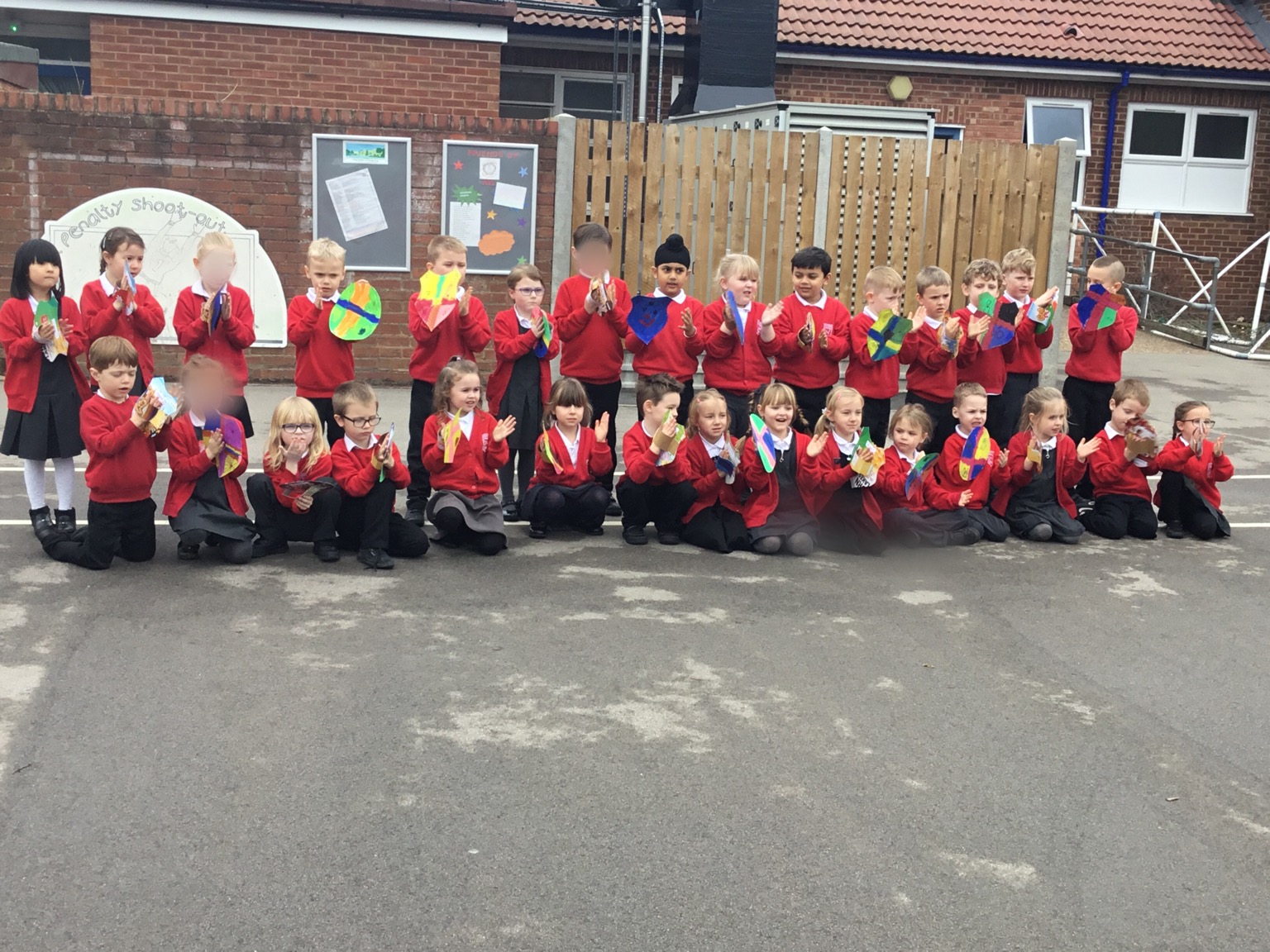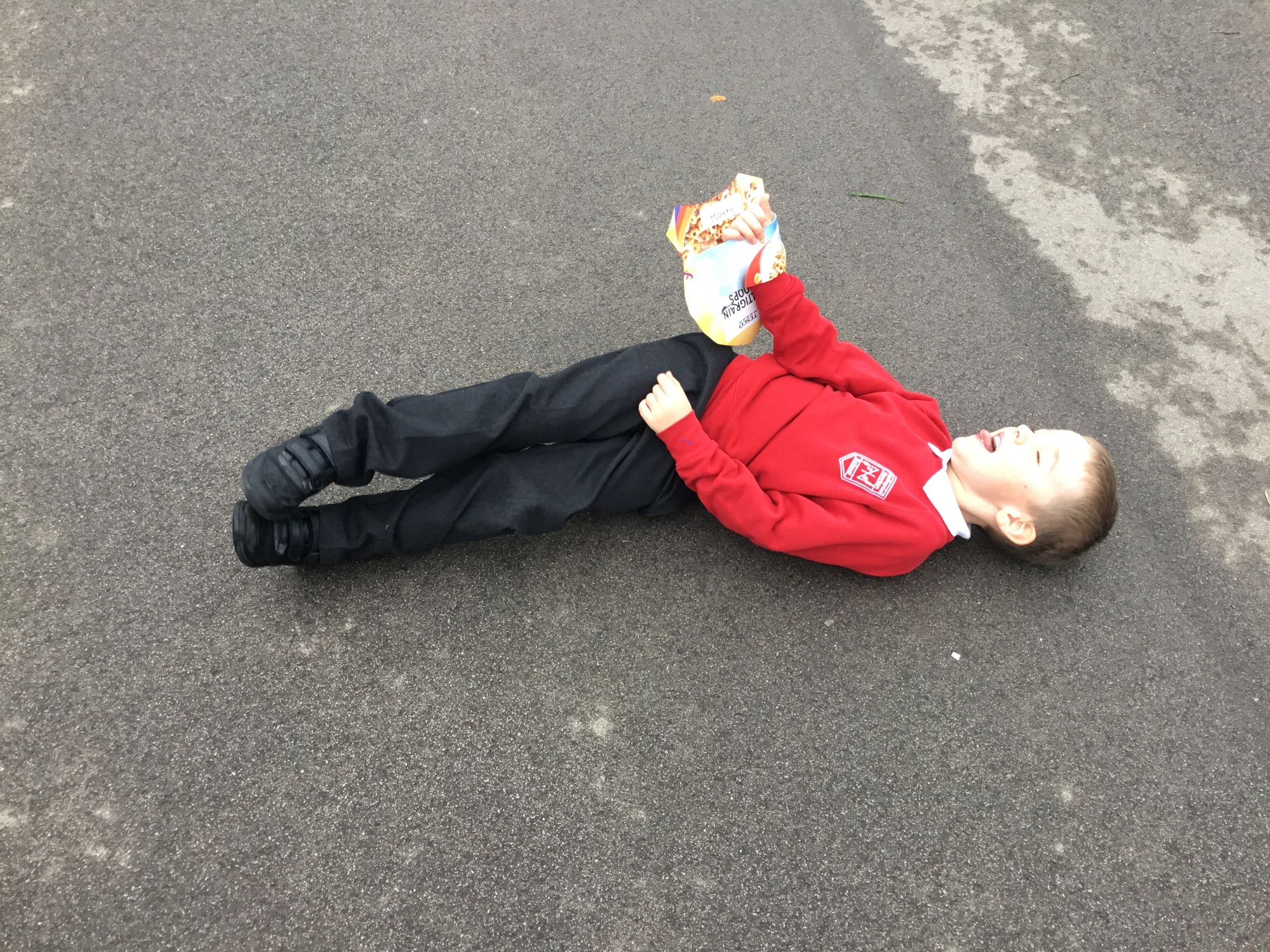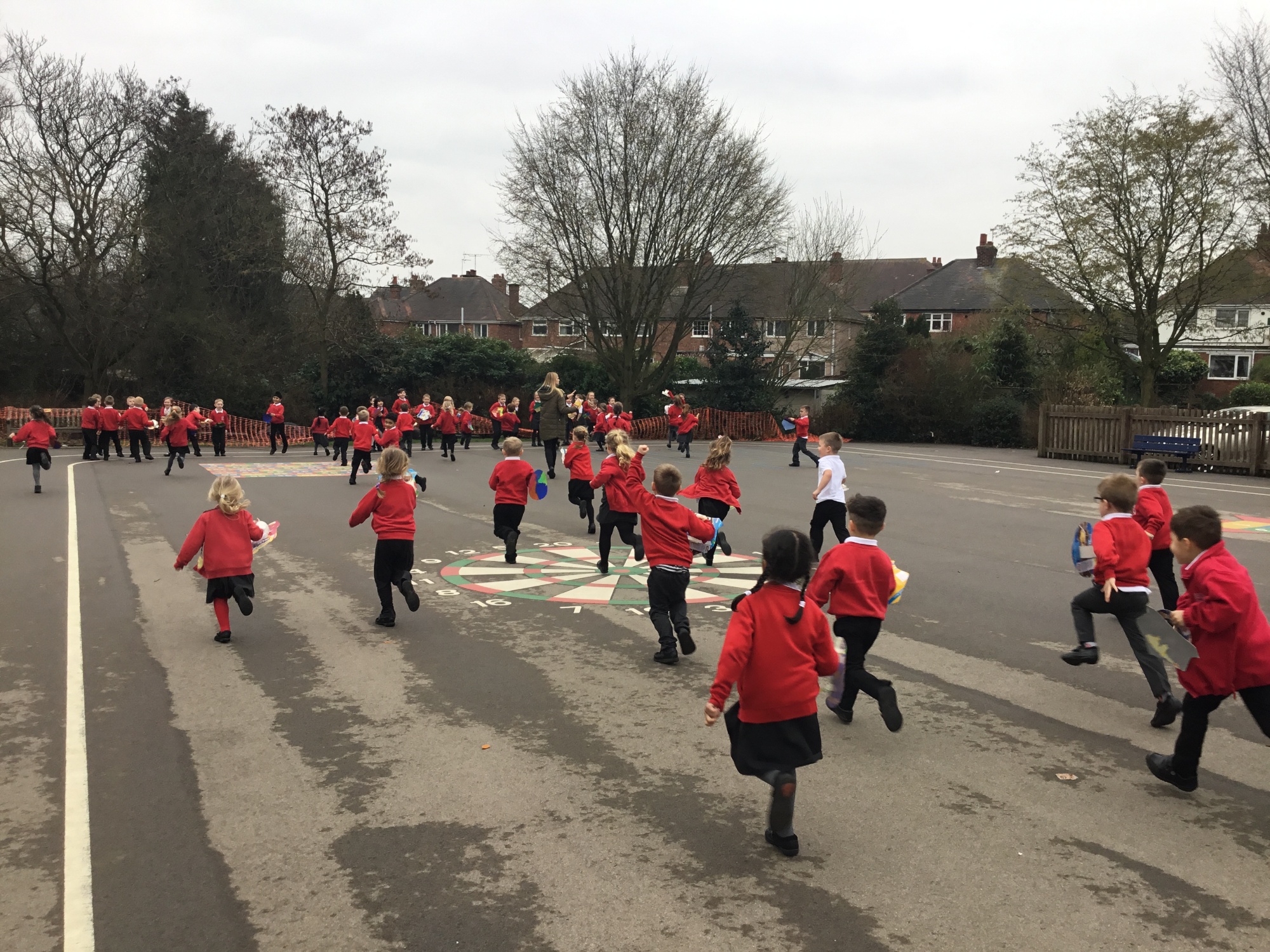 To see photographs of our shield designs, click here.
Multiplication - through repeated addition.
This week in maths we have been learning how to multiply in 2's, 5's and 10's by using repeated addition to support us.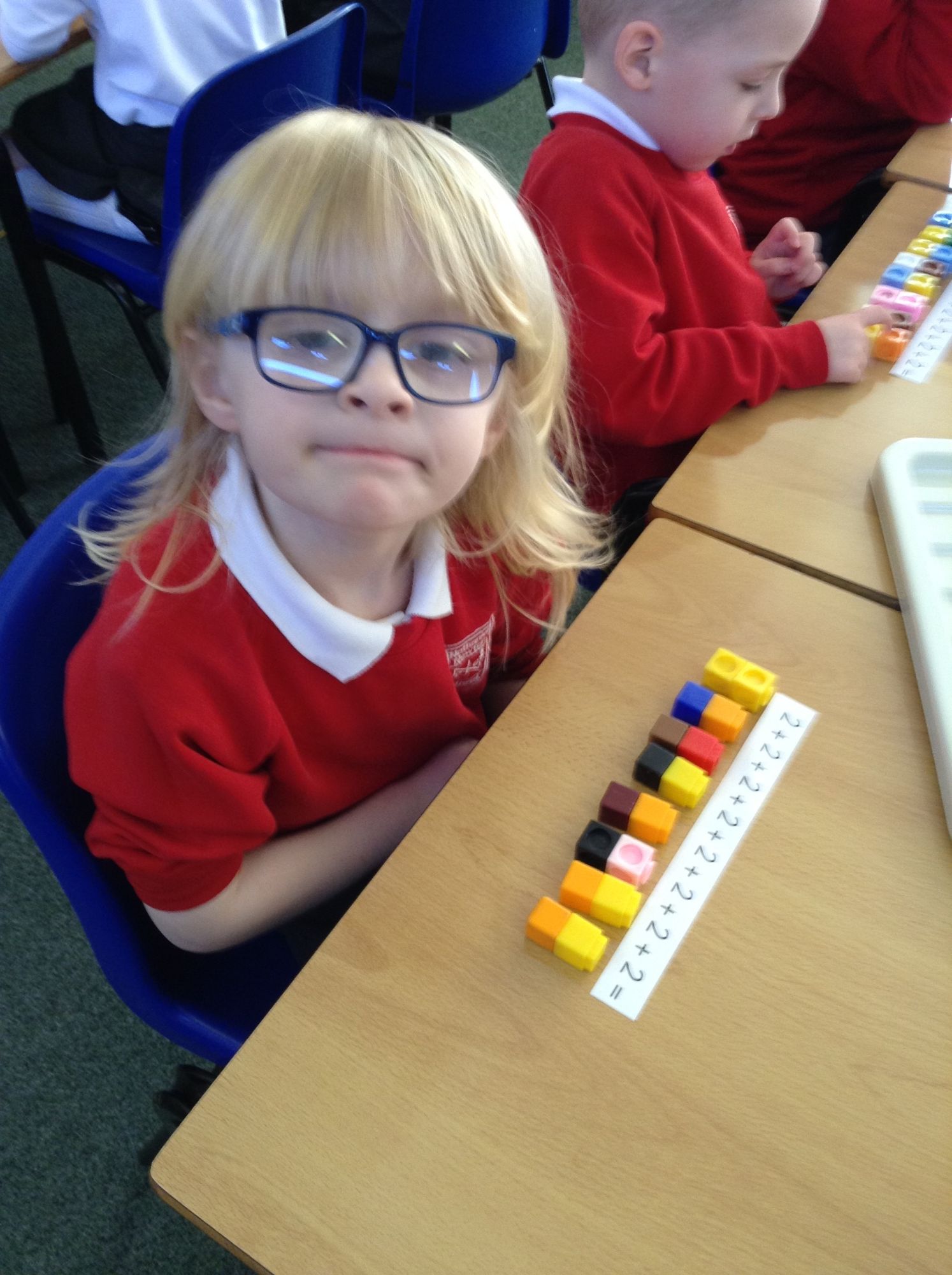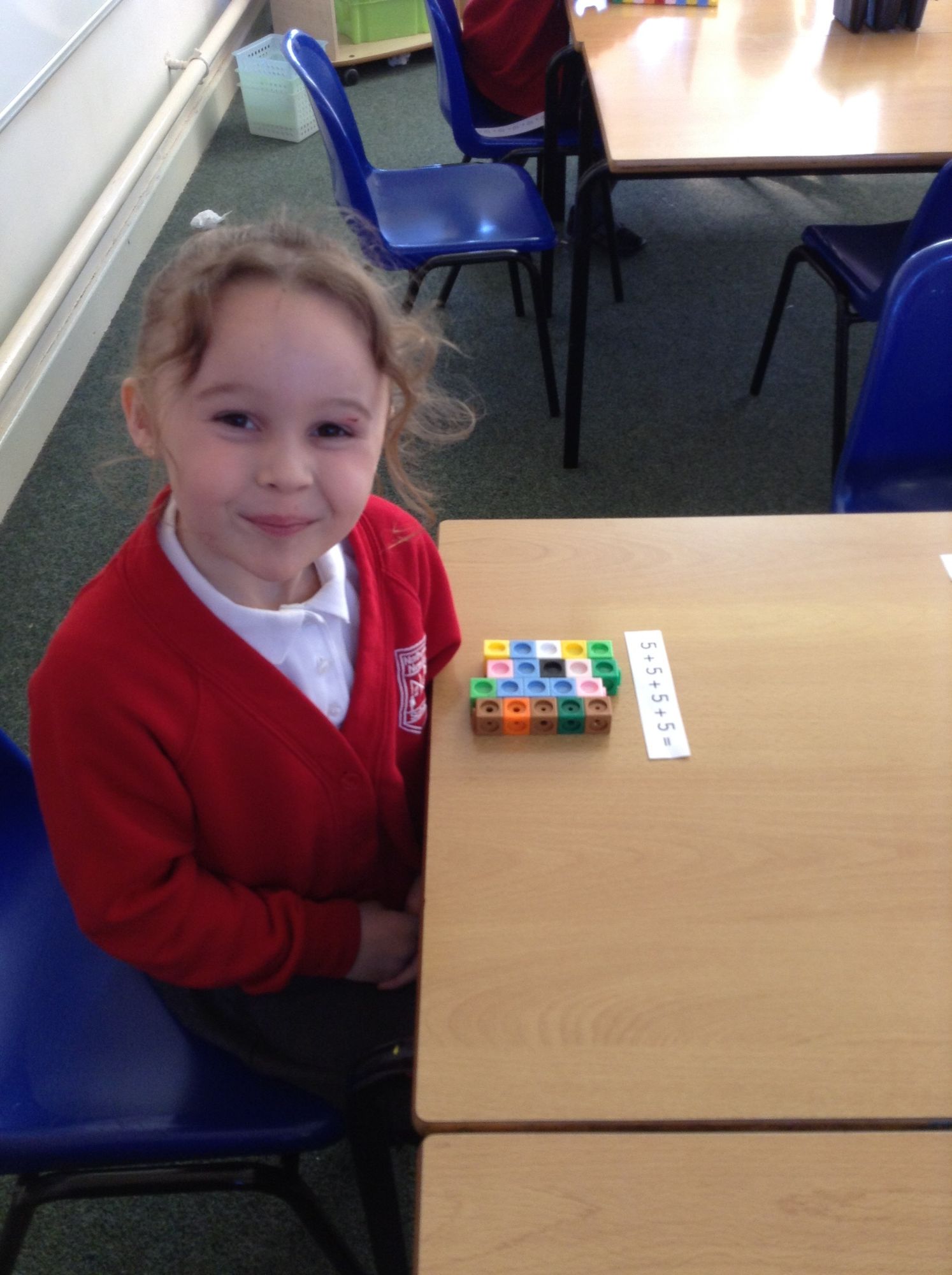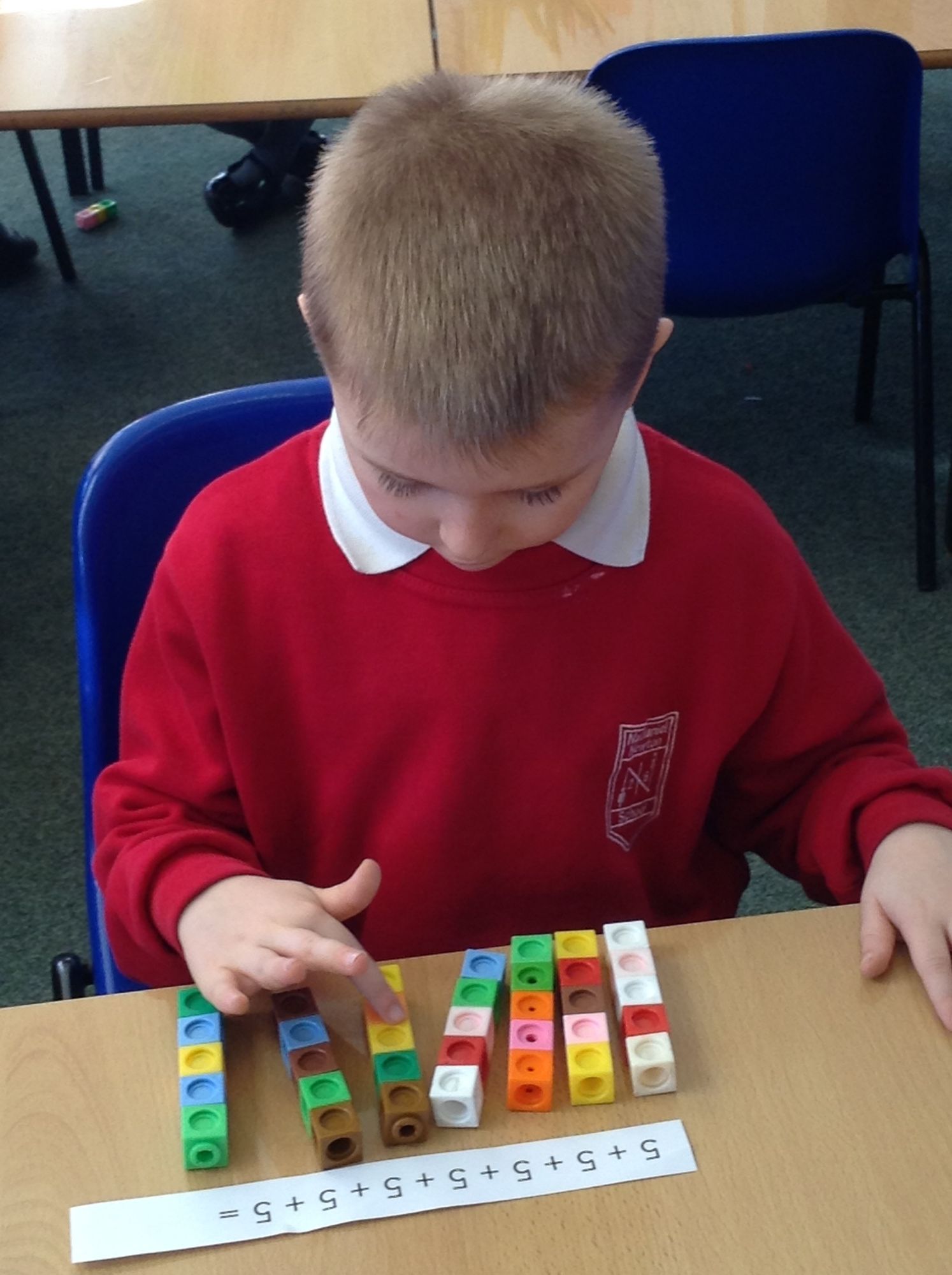 Measuring - Length and Weight
In mathematics we have been learning to measure and weigh different objects, we have been working hard to learn to use the correct language of both length and weight.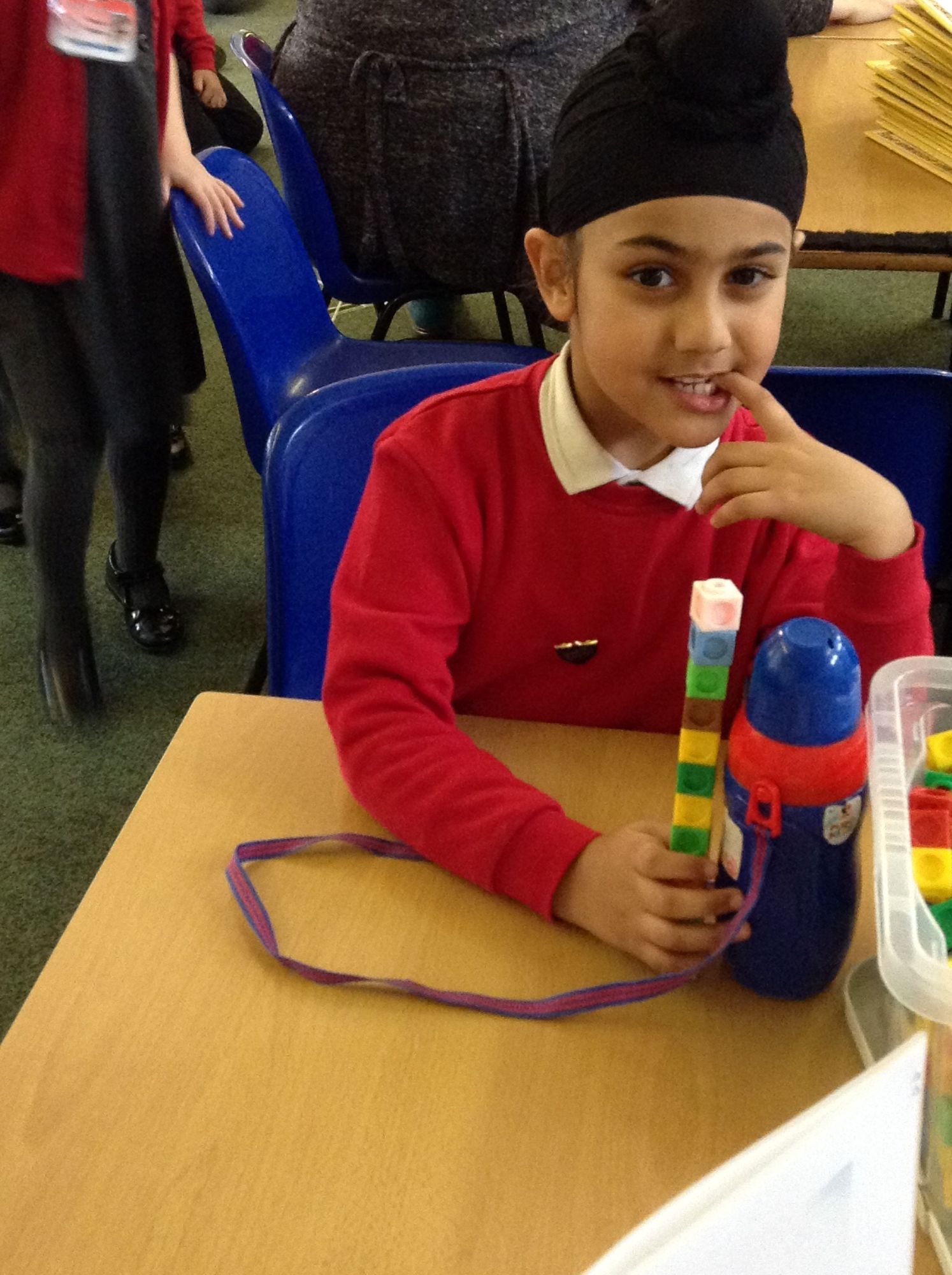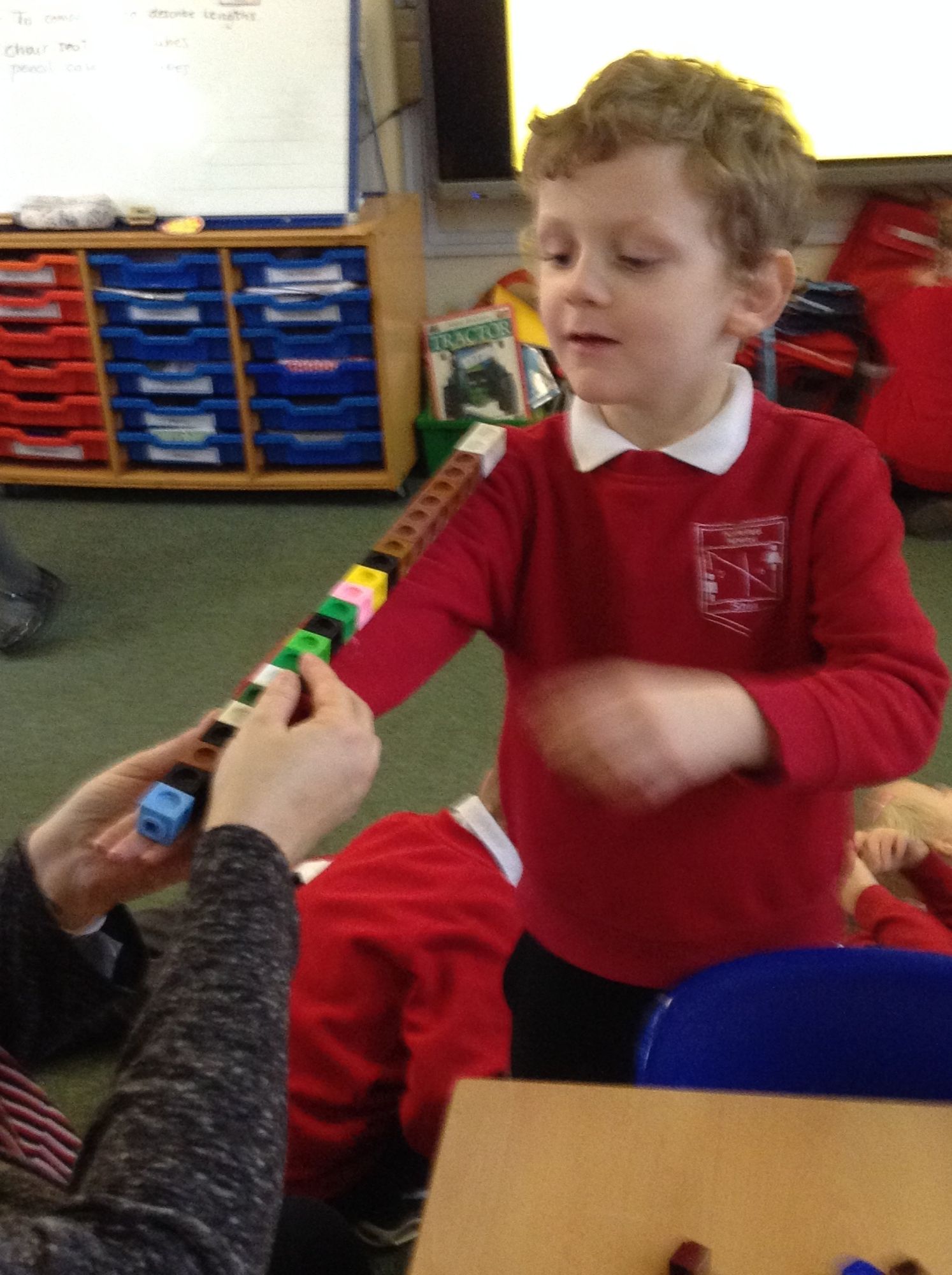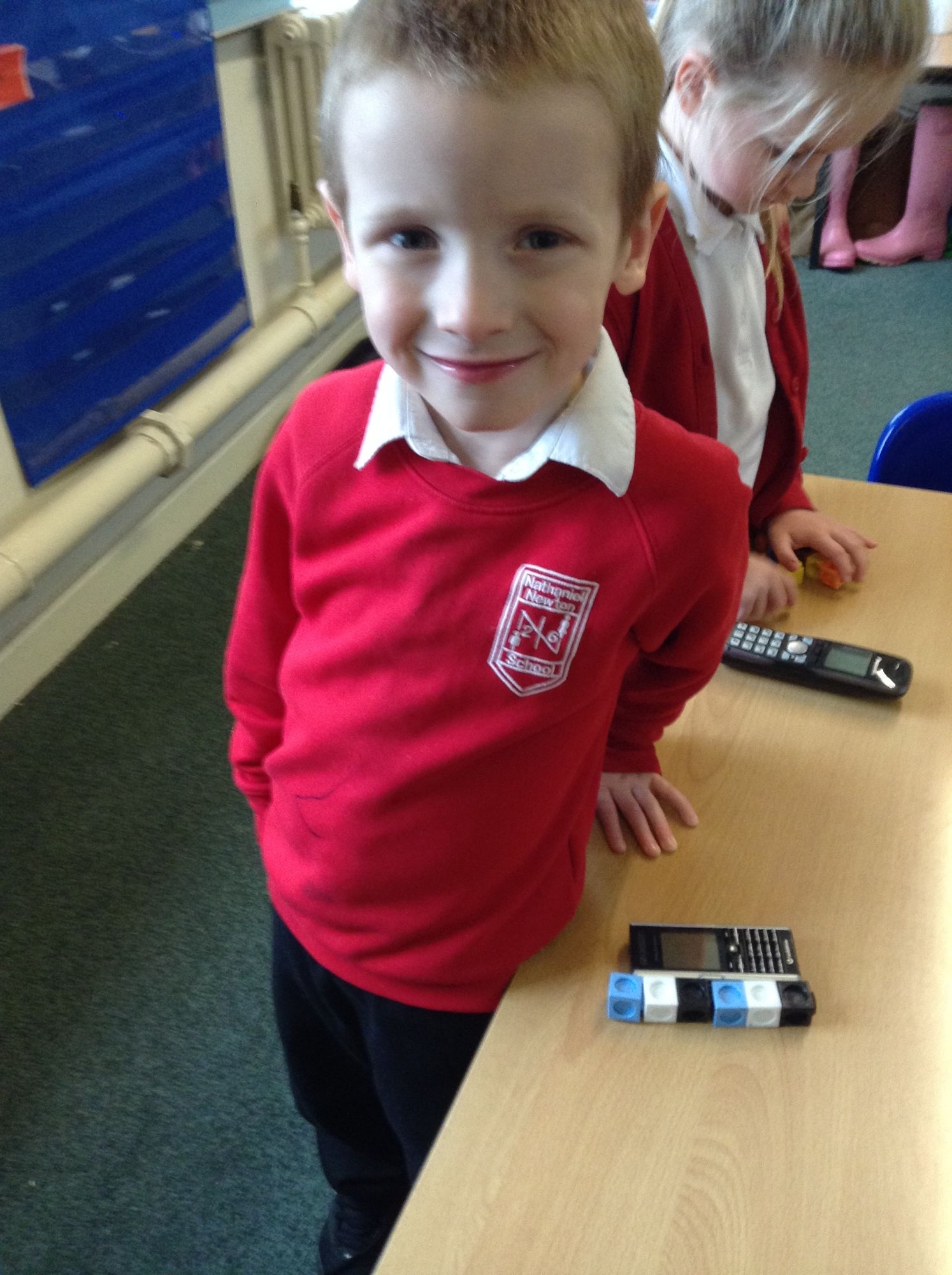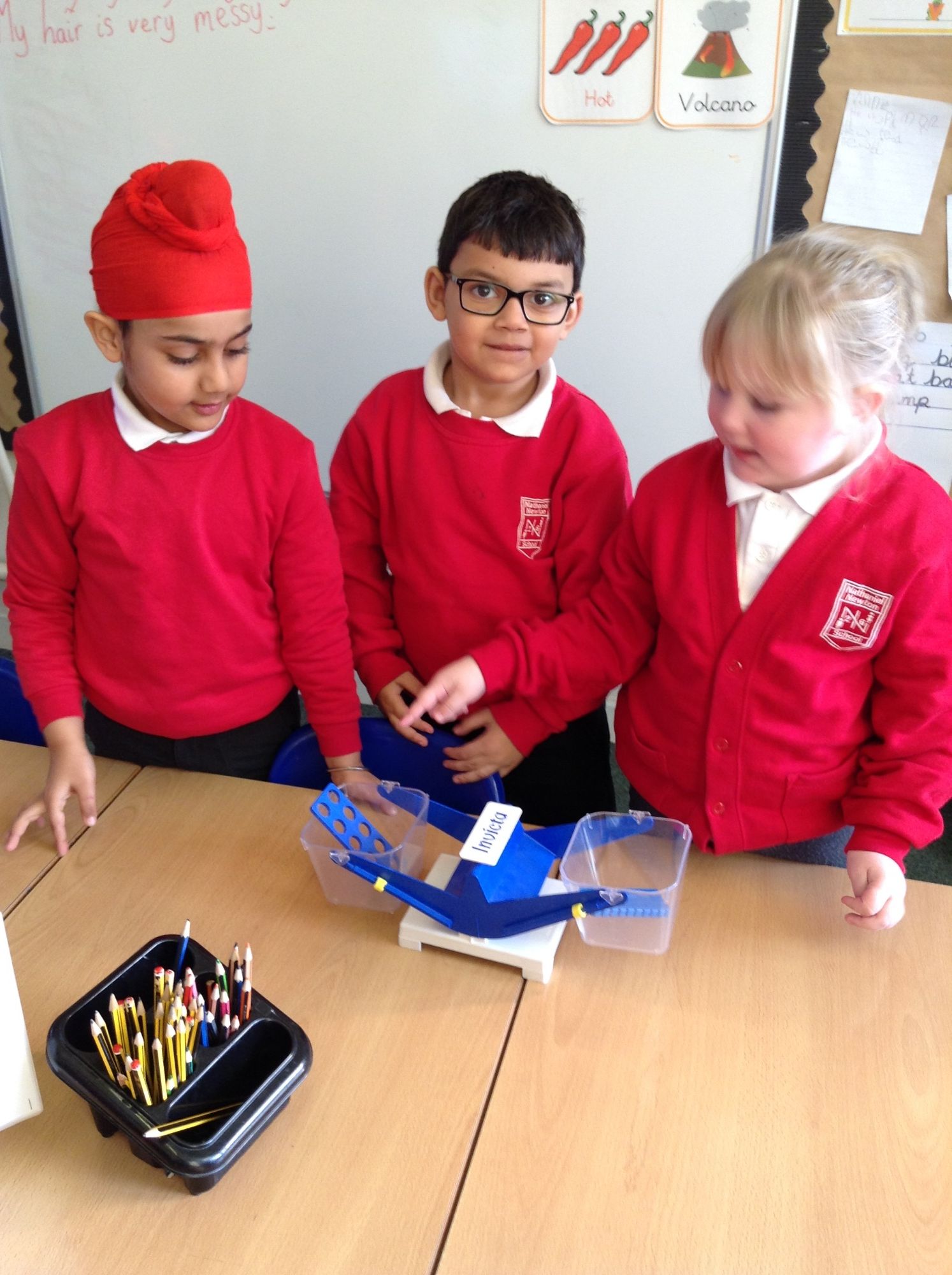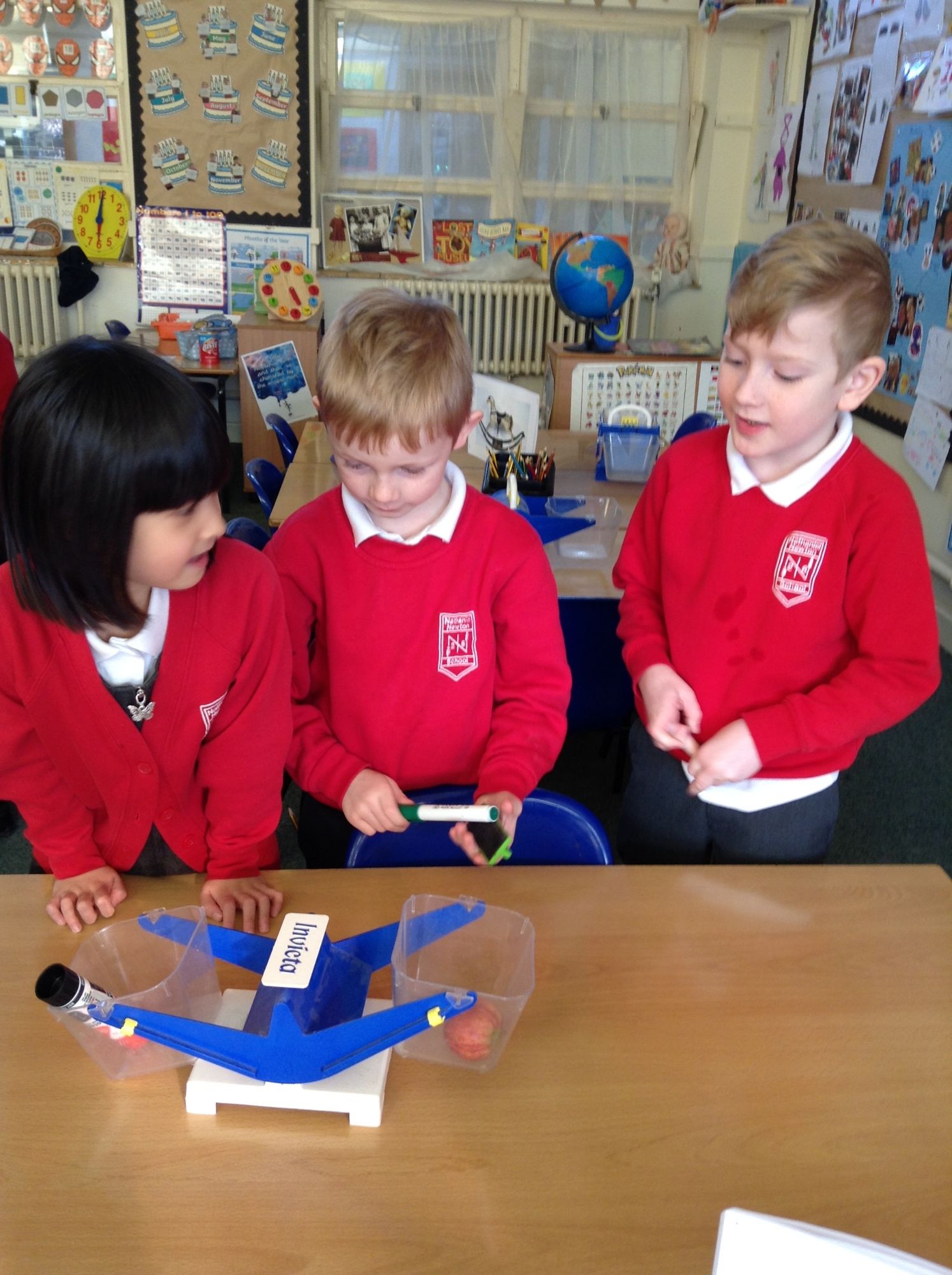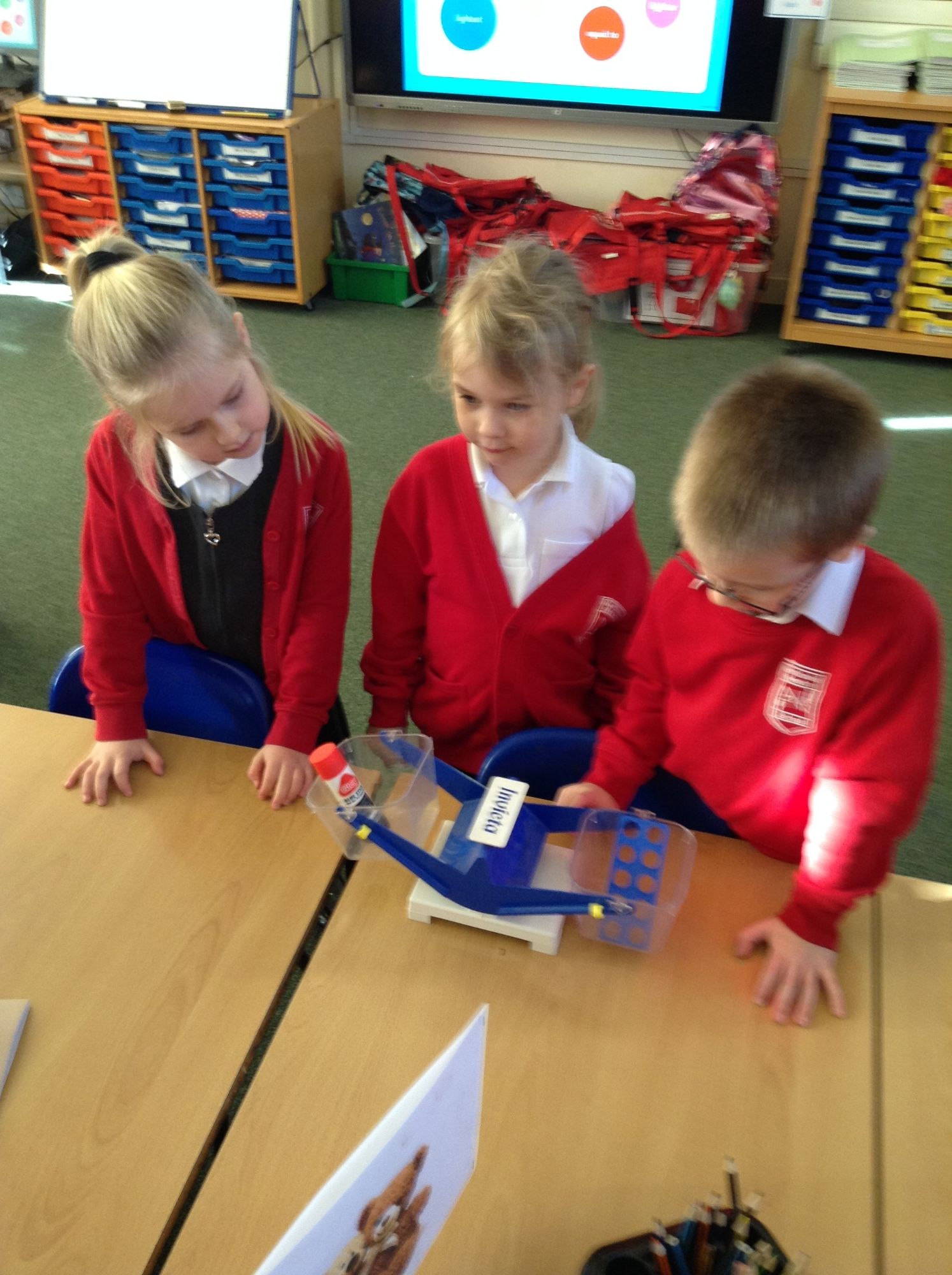 Toys Topic
As part of our toy topic we made lots of different old fashioned toys such as peg dolls, cup 'n' ball toys and a circus rider. We also painted our favourite toy and worked in the style of the artist Andy Warhol.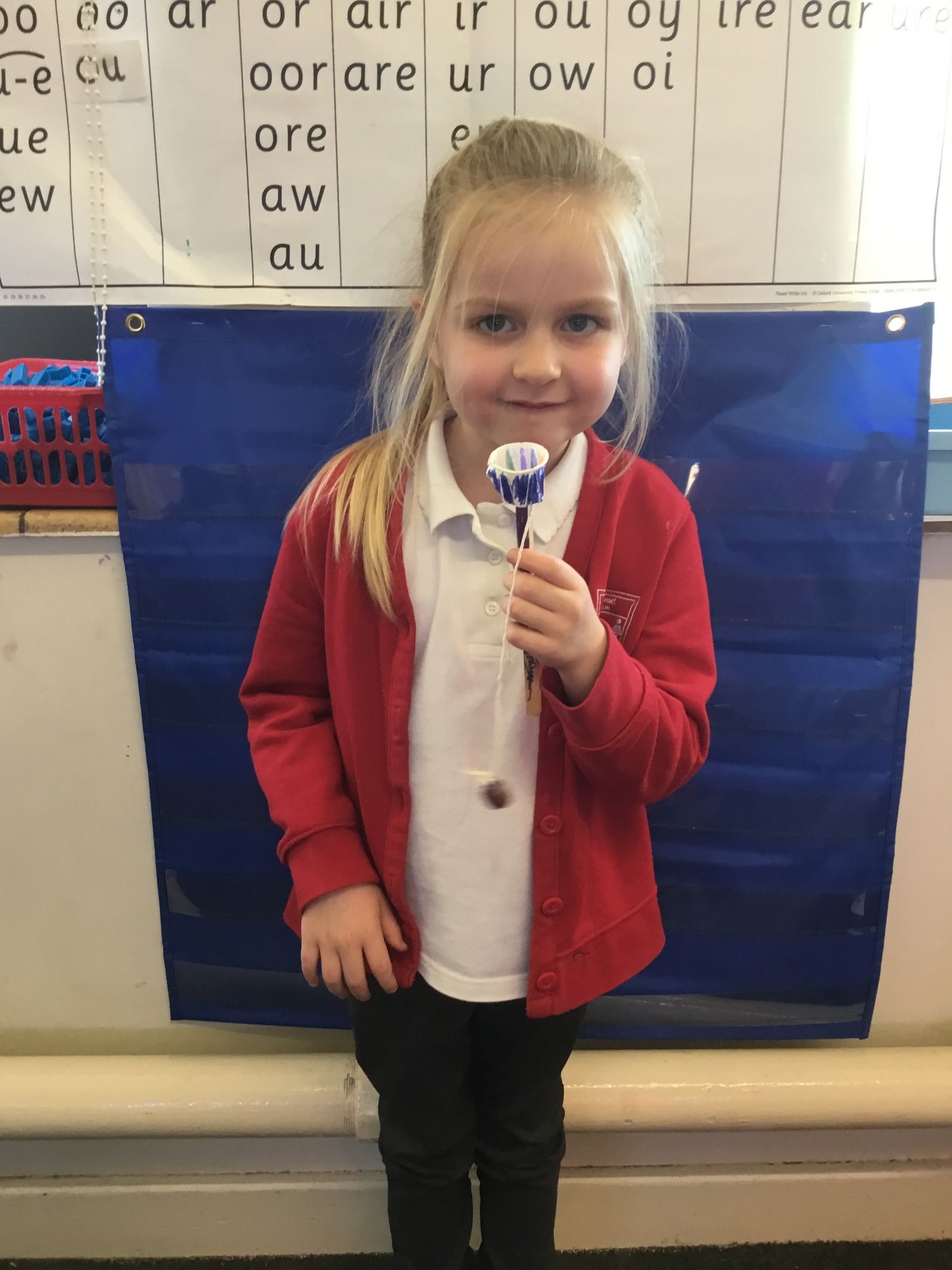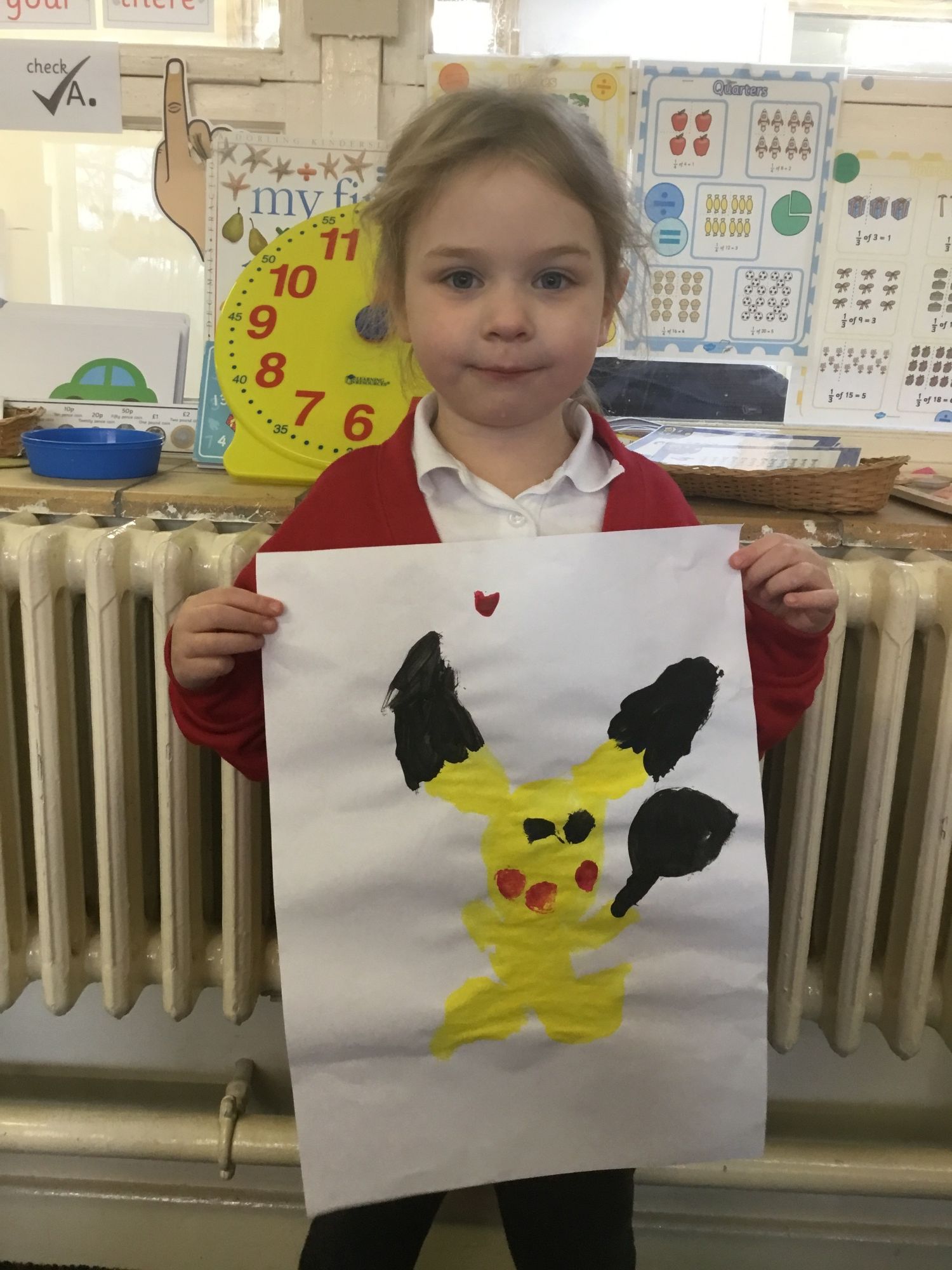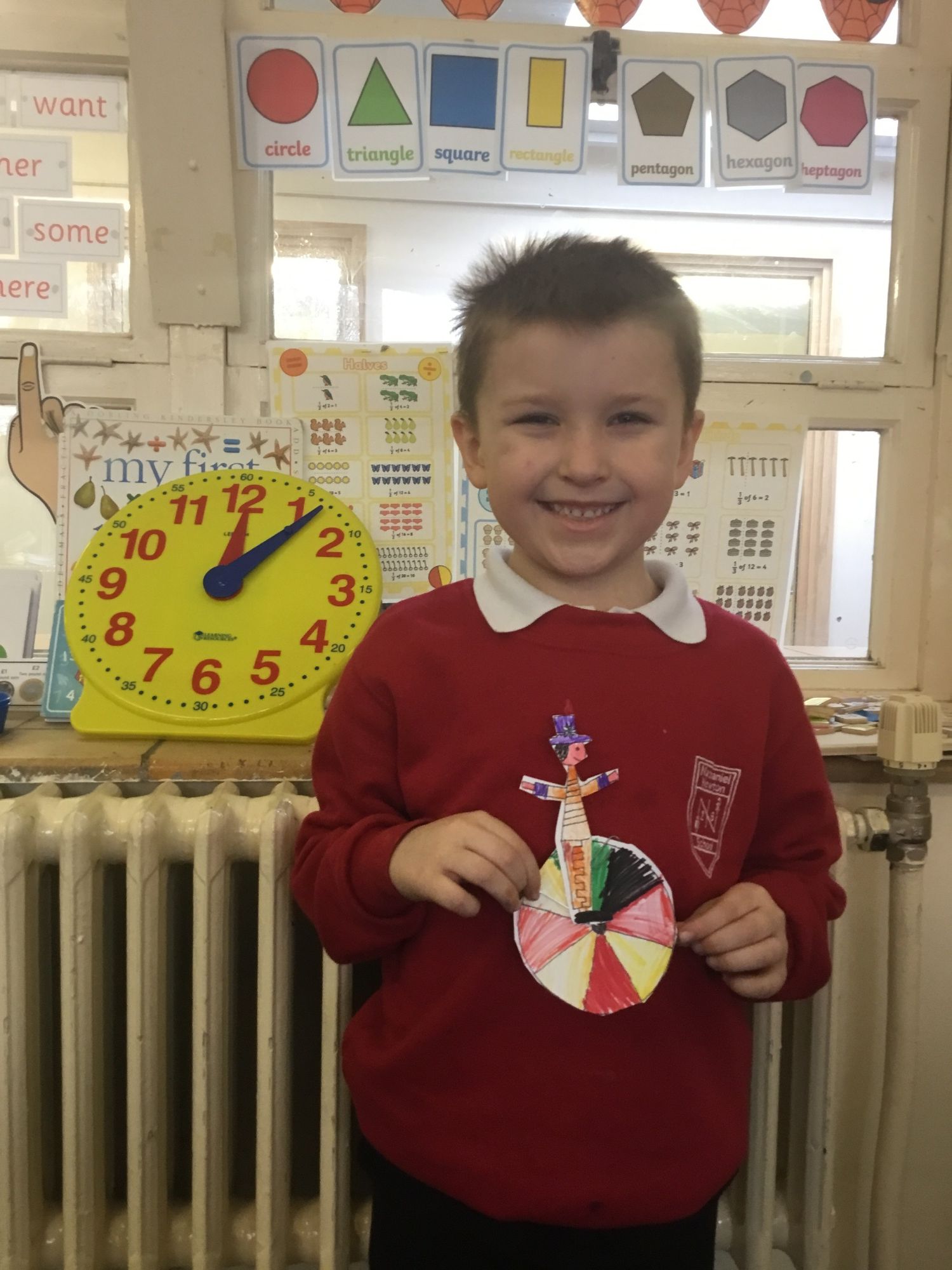 To see more photographs of our fantastic toys, click here.
Safer Internet Day
During 'Safer Internet Day' we learnt SID's song of top tips to remind us of how to keep safe online, we also made internet protector wristbands and played SID's board game to remind us of our rules to keep safe online.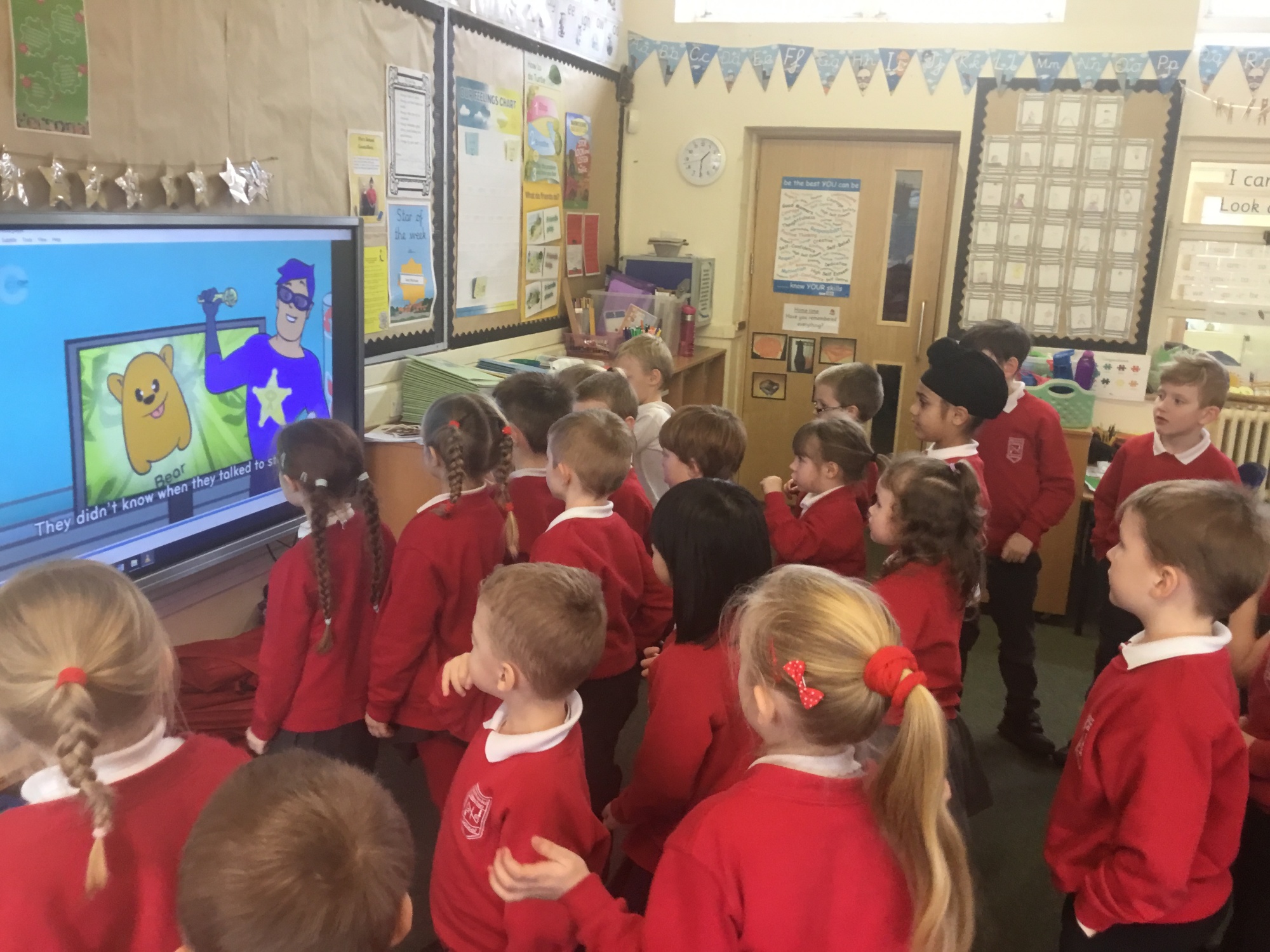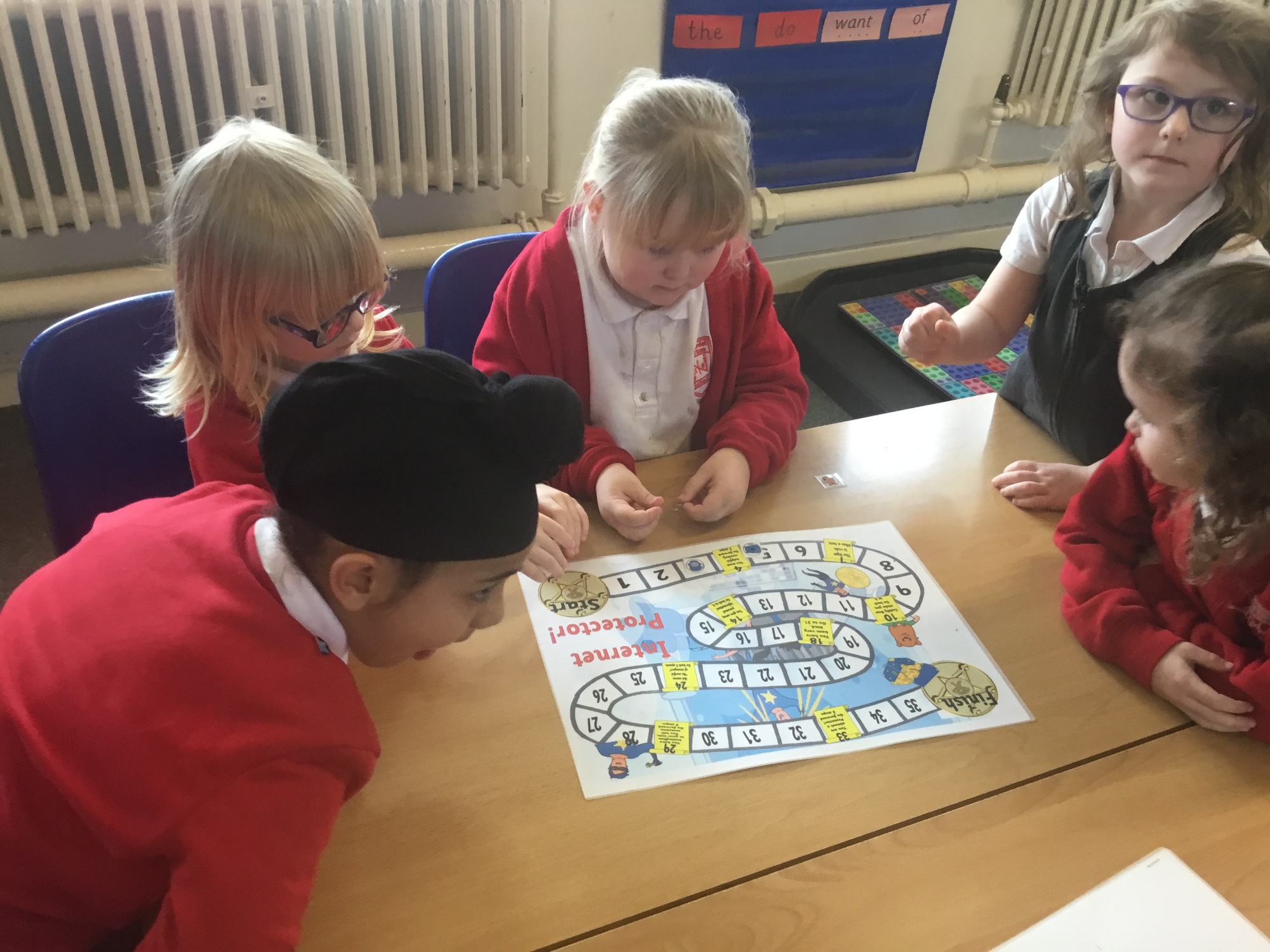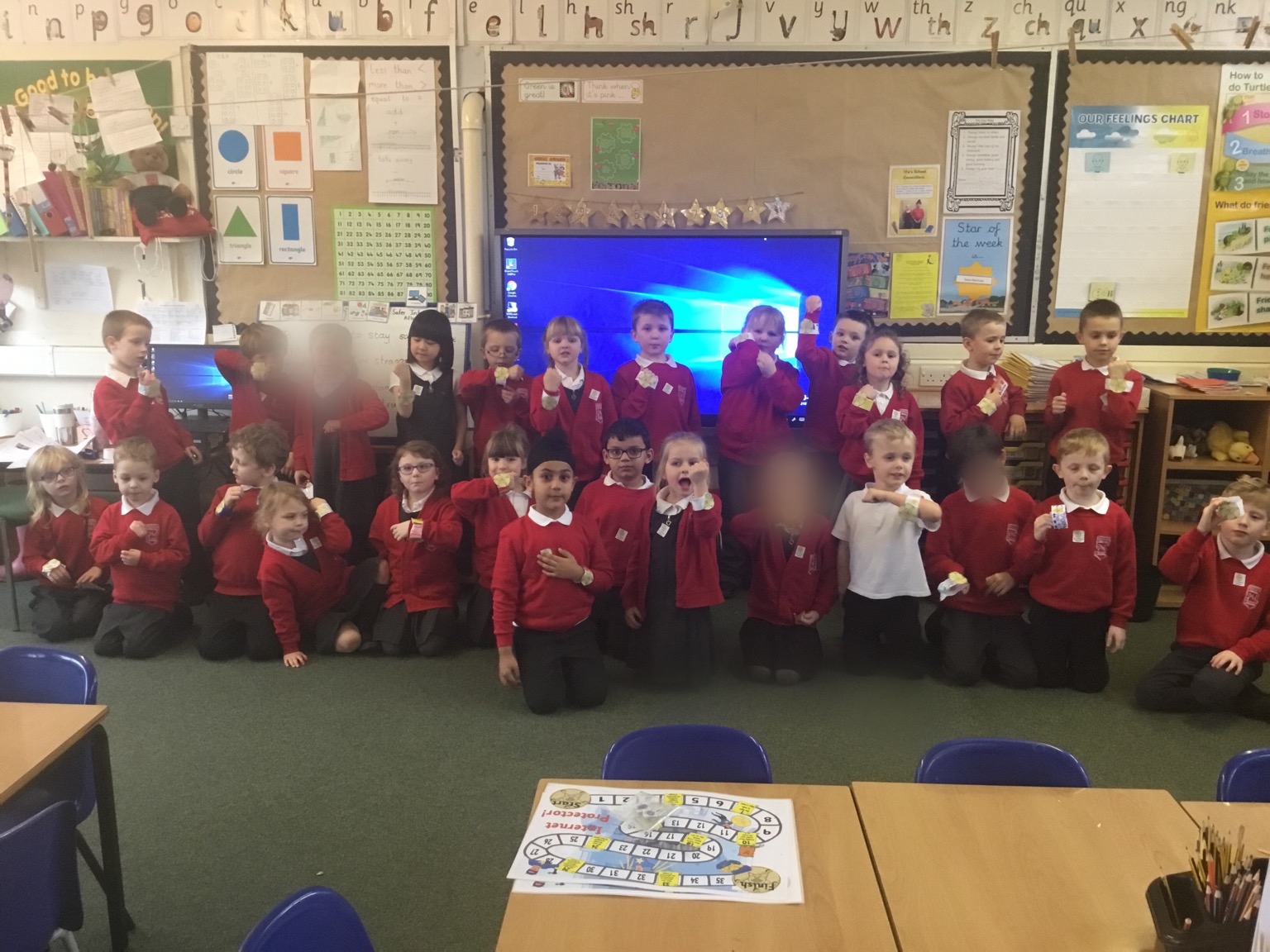 The Specialists Toy Day
Today we were joined by Tommy Top Hat who taught as all about old fashioned toys and bought in a fantastic range of old toys for us to explore and play with. We all had a fantastic day and learnt lots about toys from the past and how they are different to toys we have now.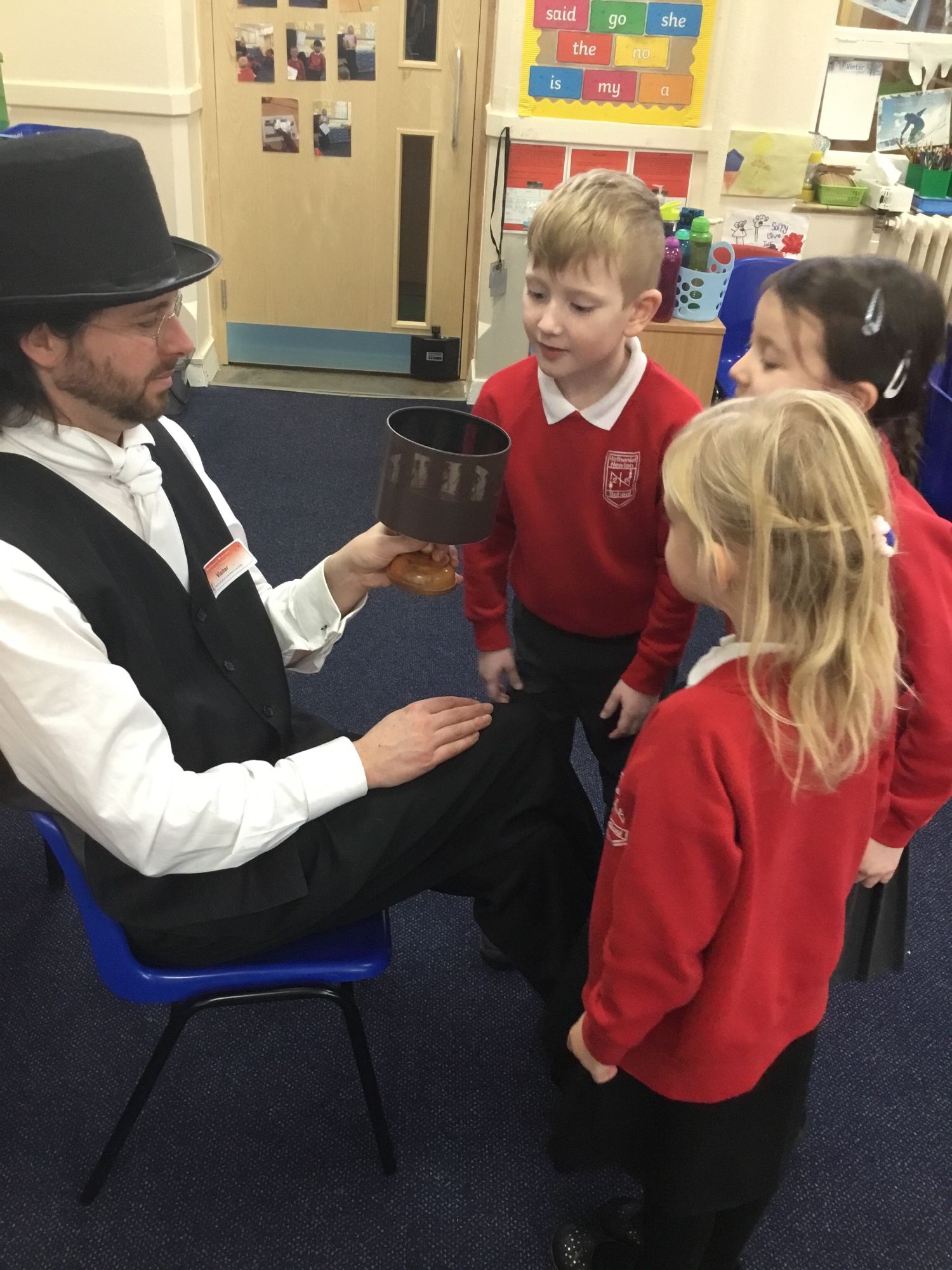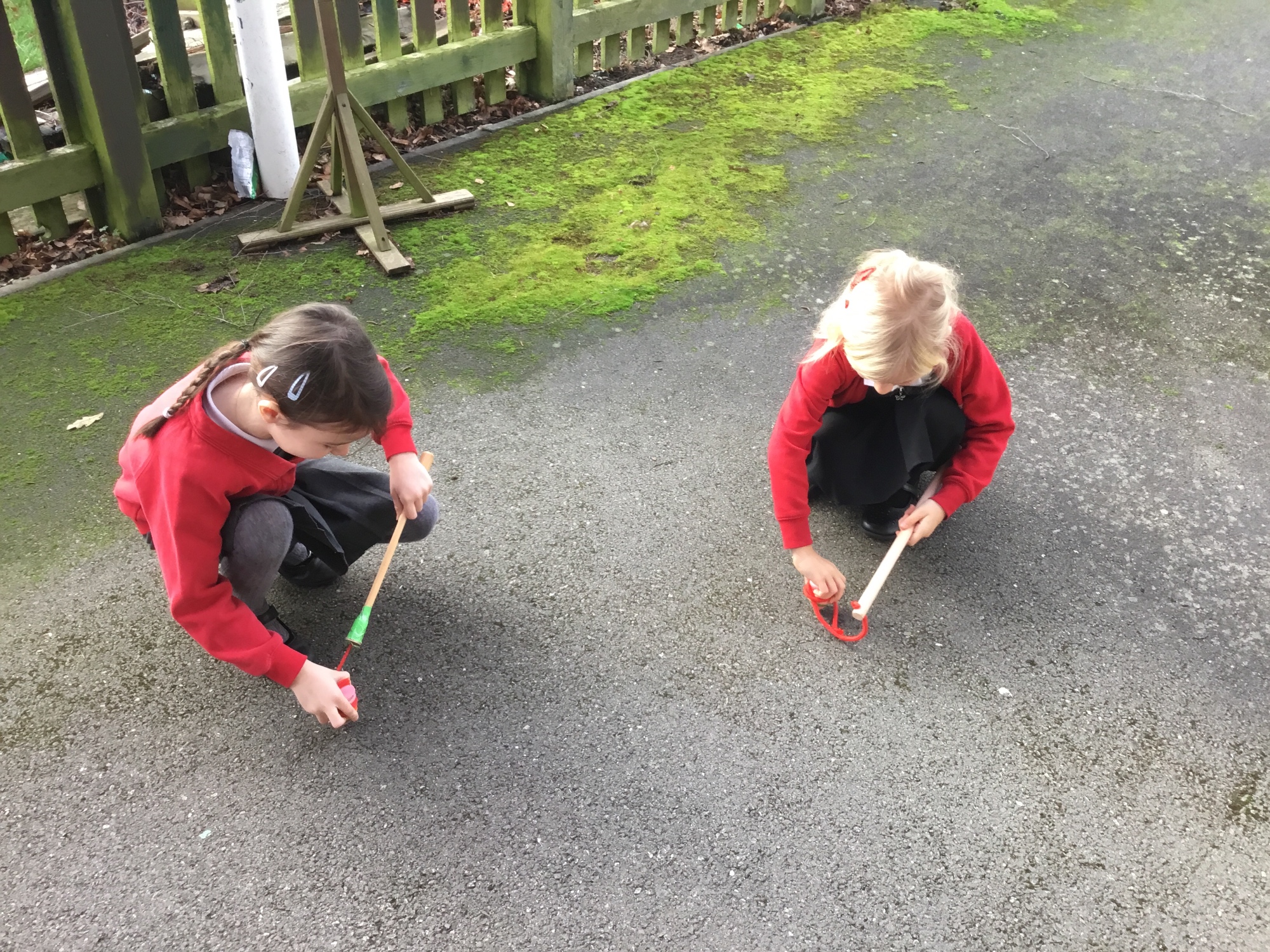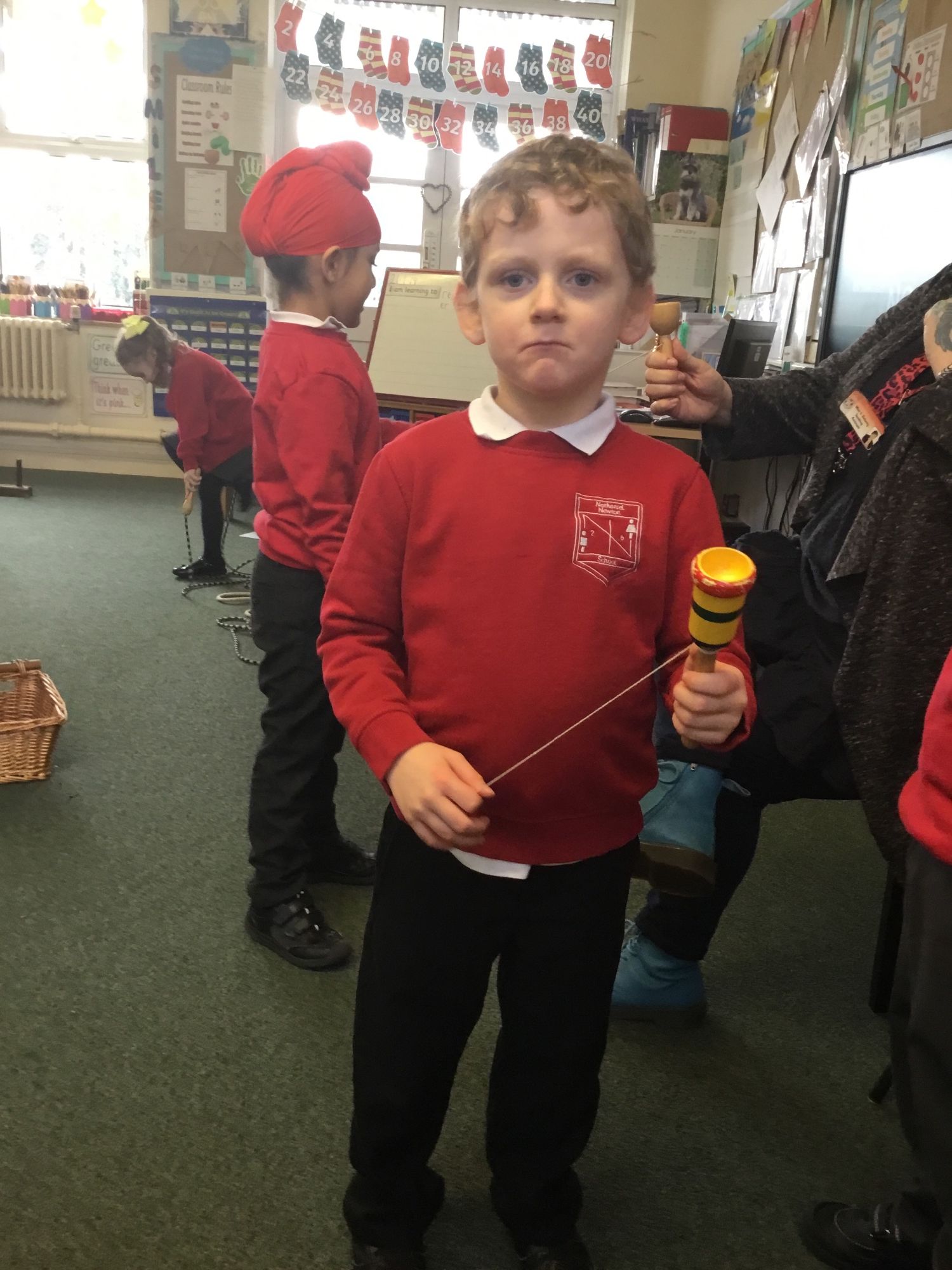 To see more photographs from our toy day, click here.
Humph!
Over the last few weeks we have been working hard on our Christmas play Humph! Today we put on two amazing performances for our families. I was so proud of each and everyone of you, well done 1Fo!!!!!!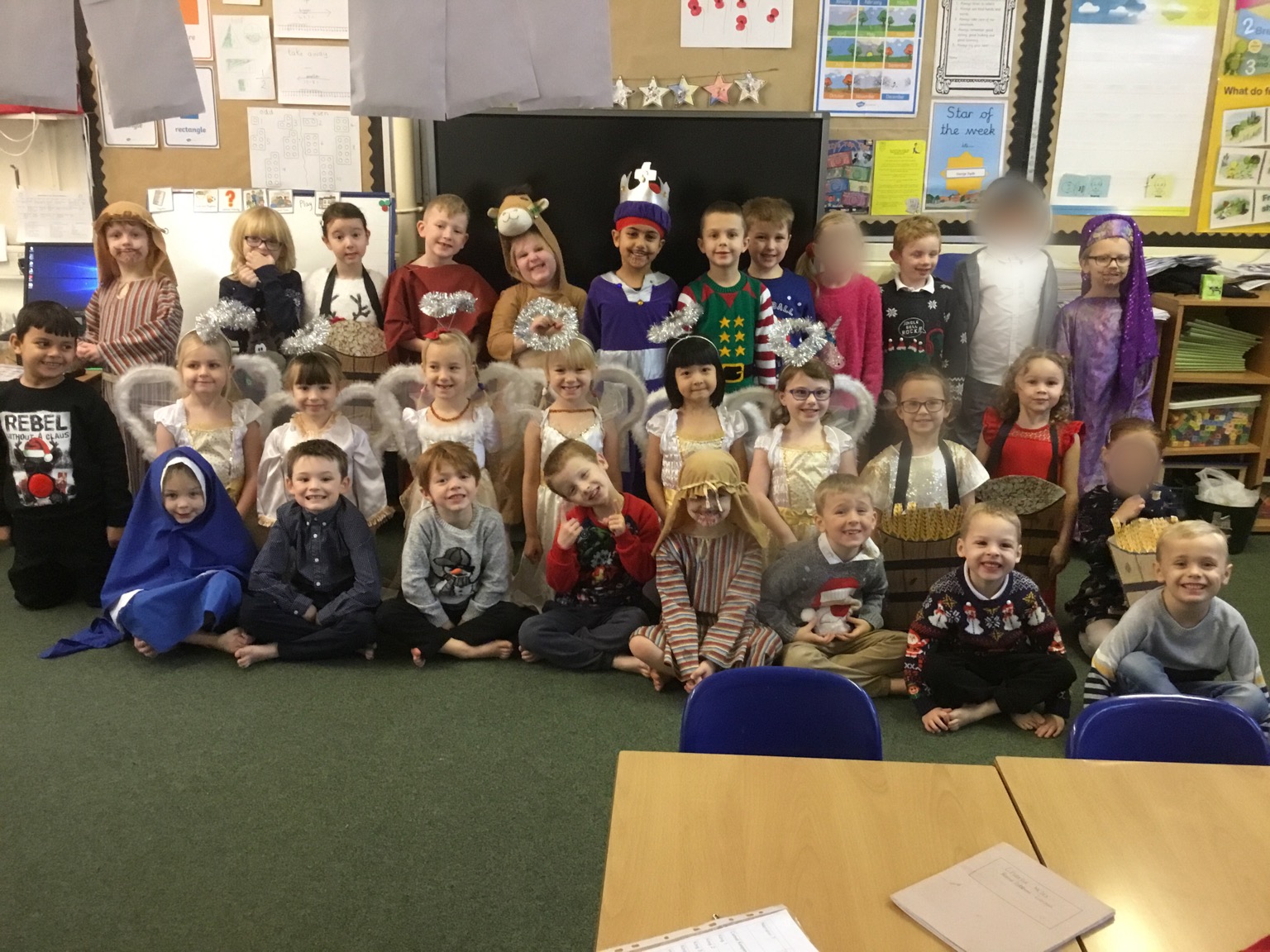 Art and Design - Colouring Mixing
To paint and create colourful autumn leaves, we mixed red, yellow and purple paints to make different autumn colours. We painted outwards to the end of the leaf to blend the autumn colours from dark to light.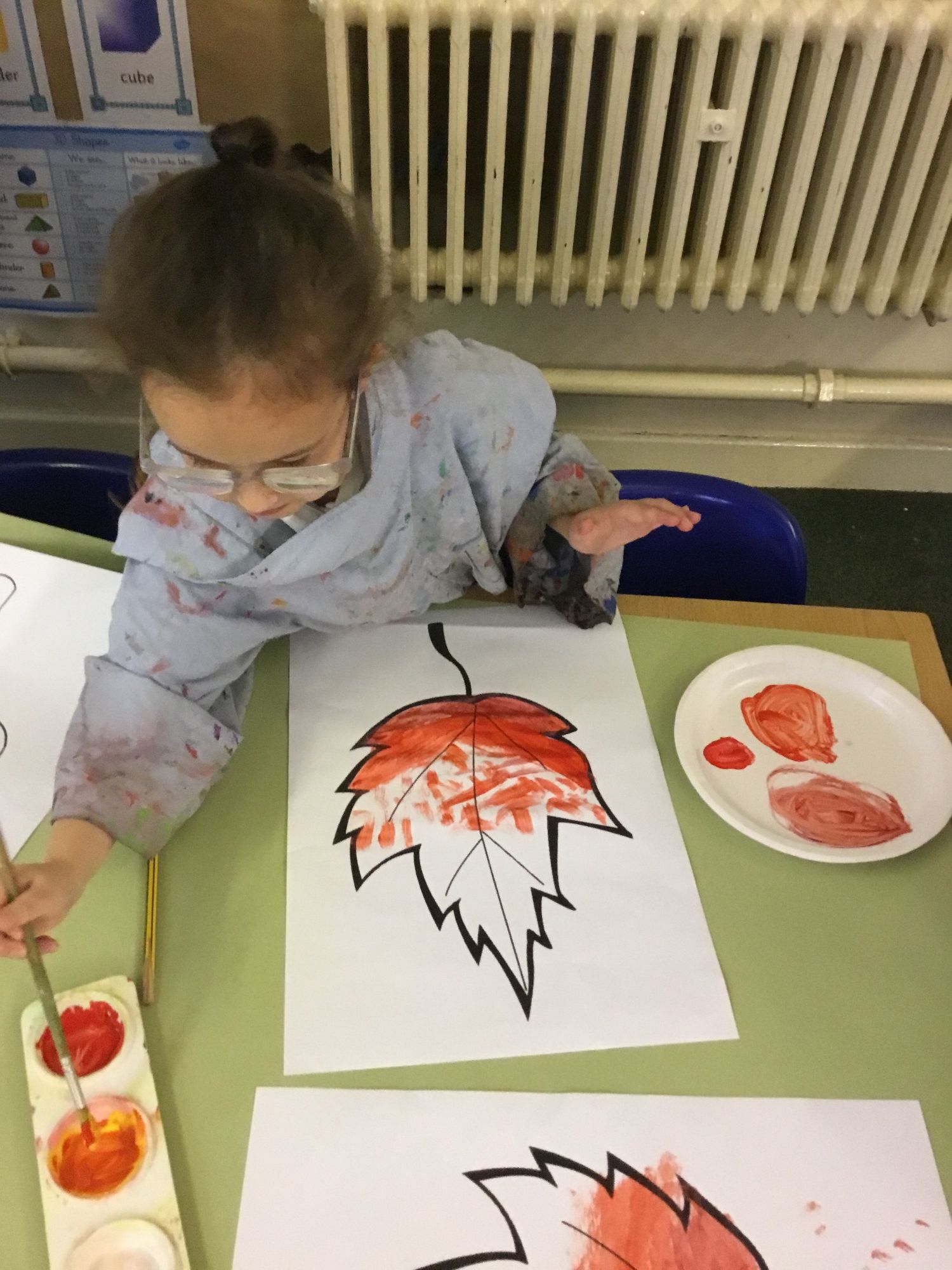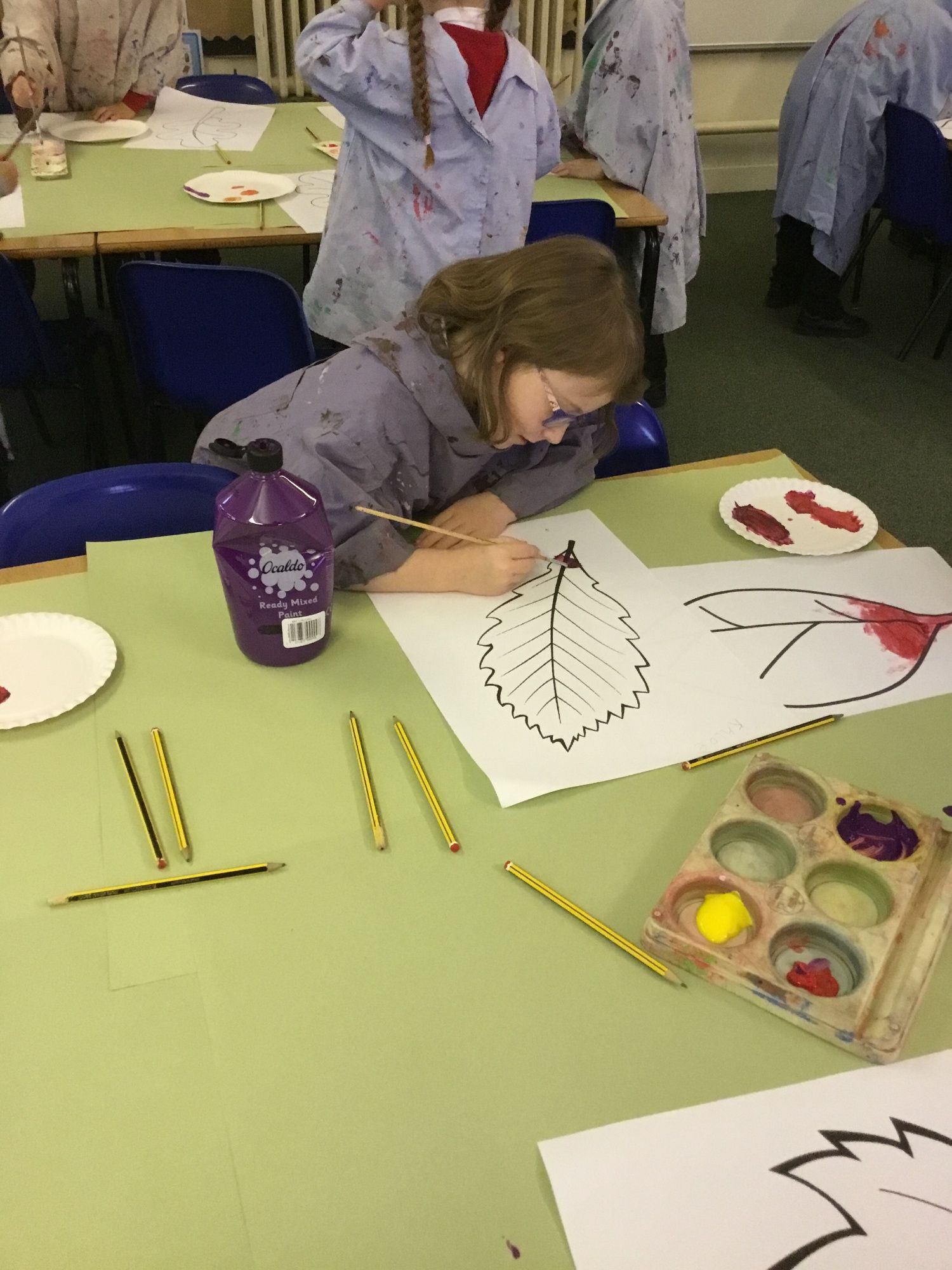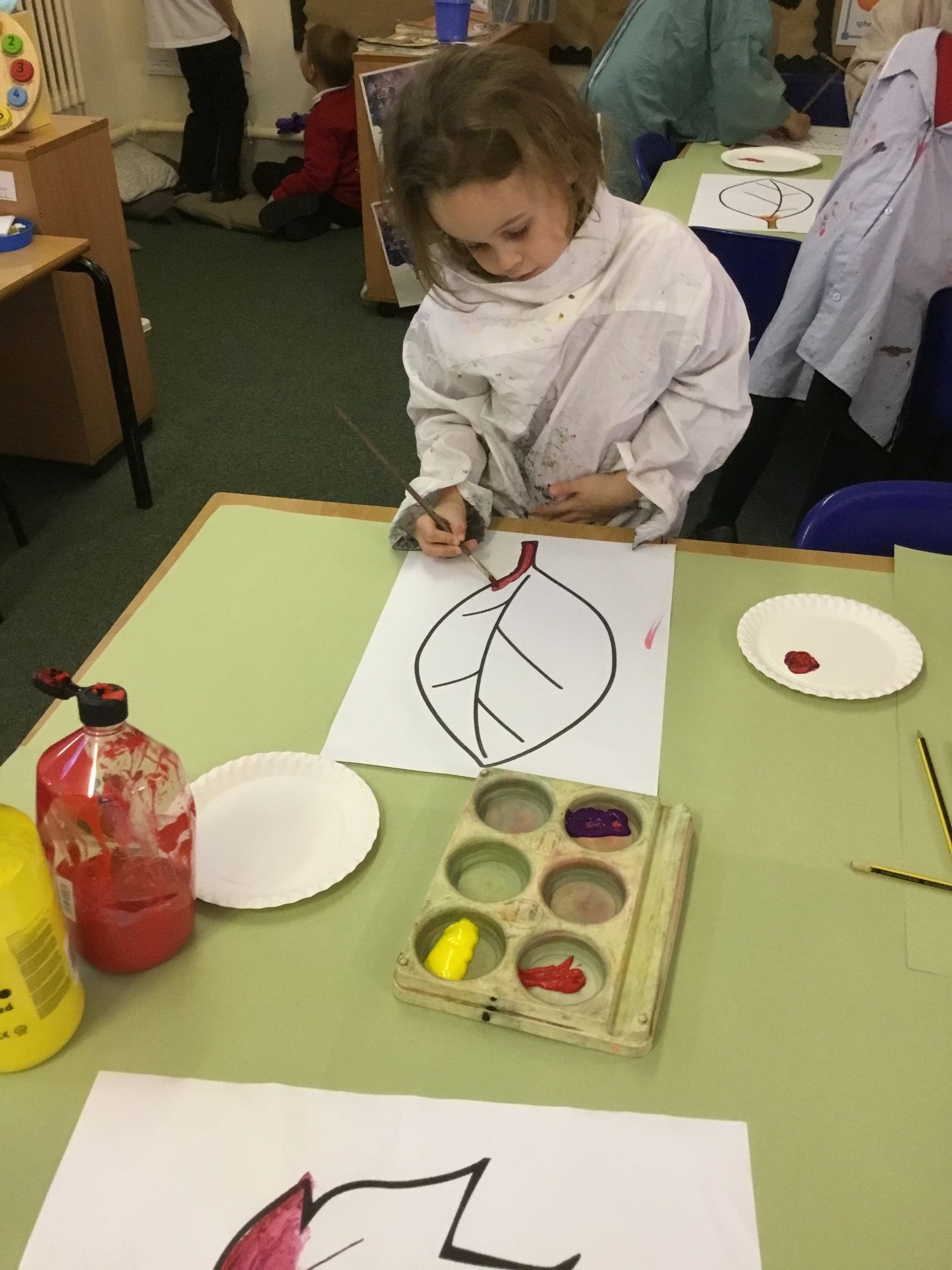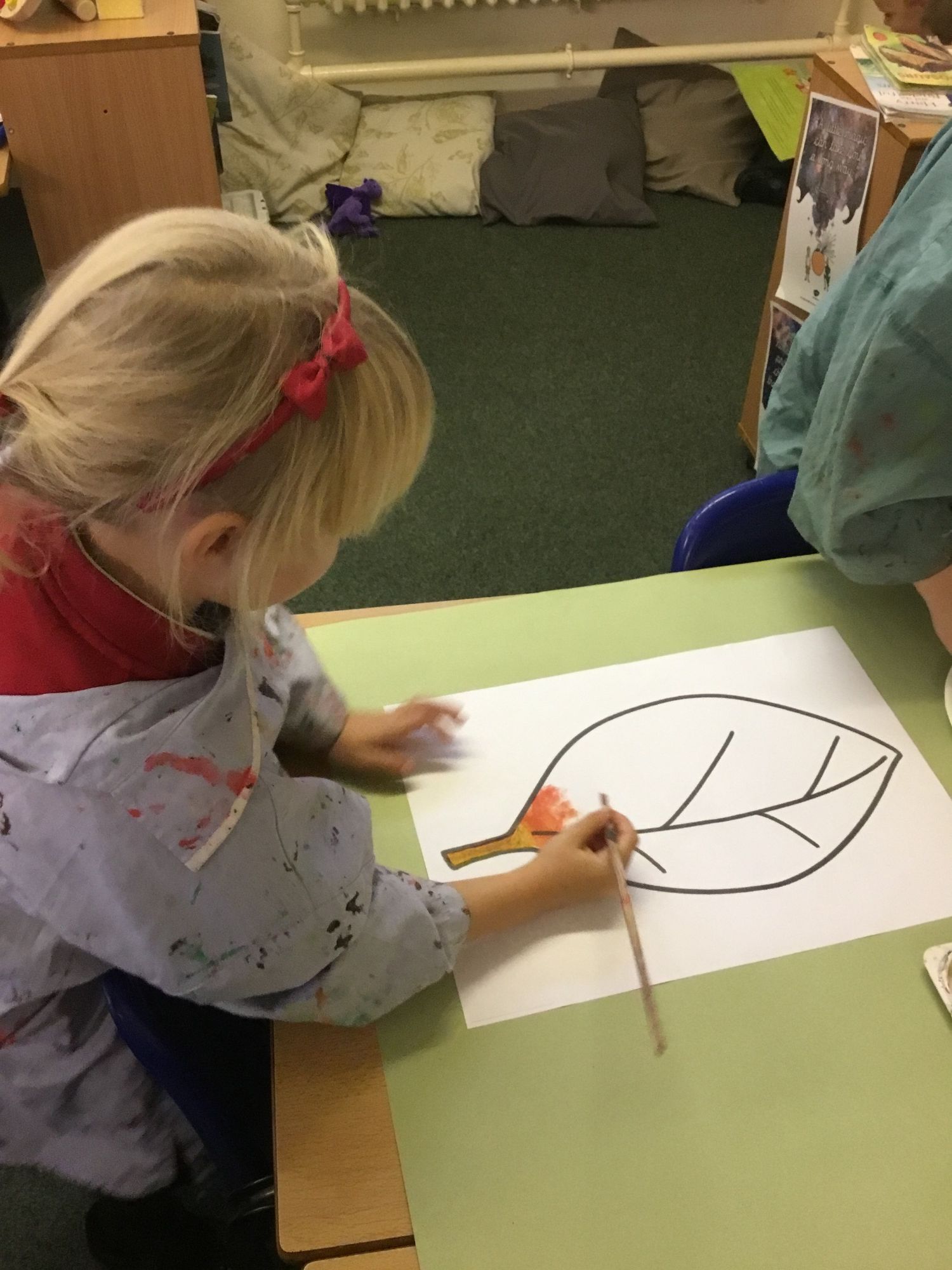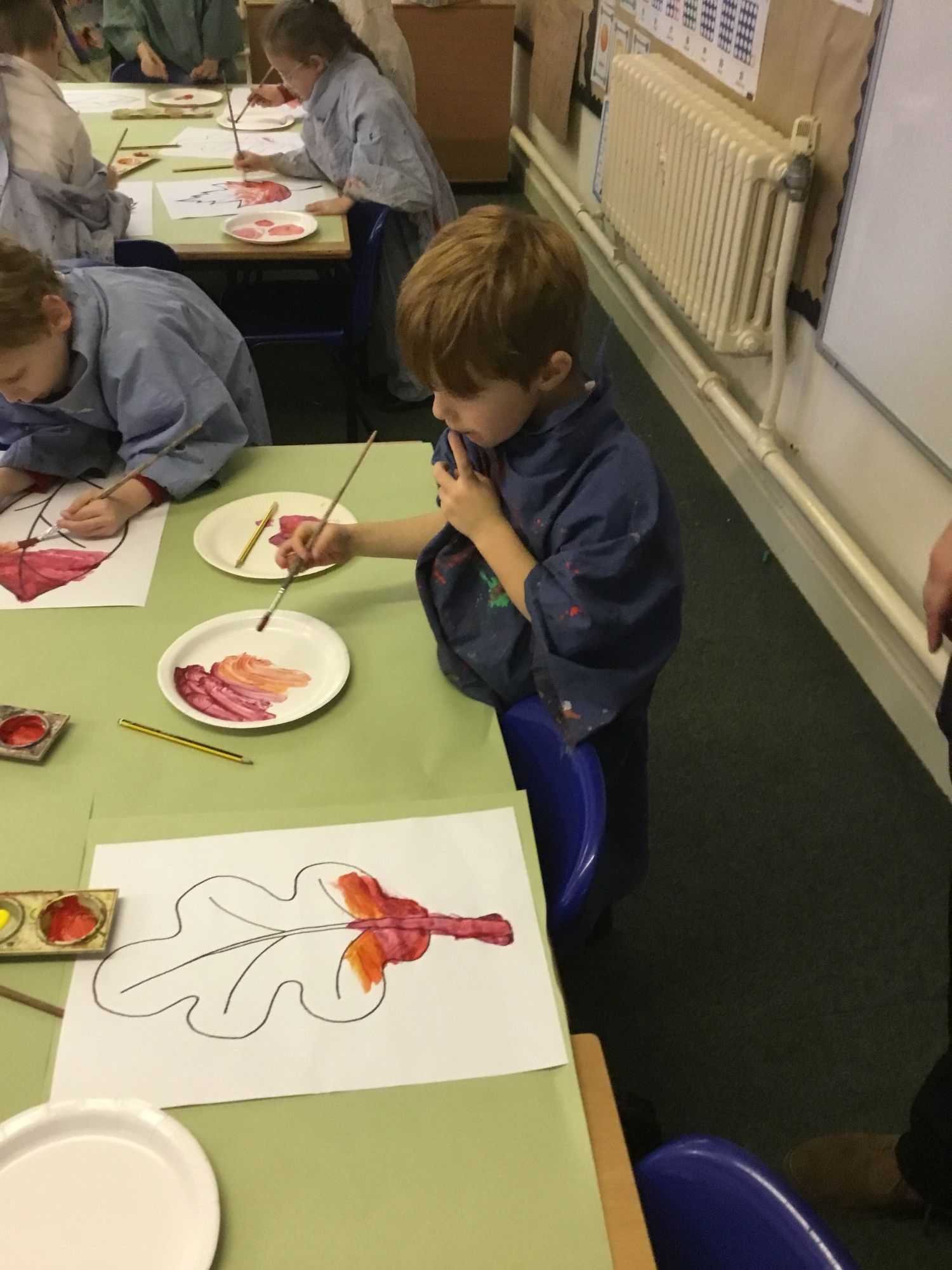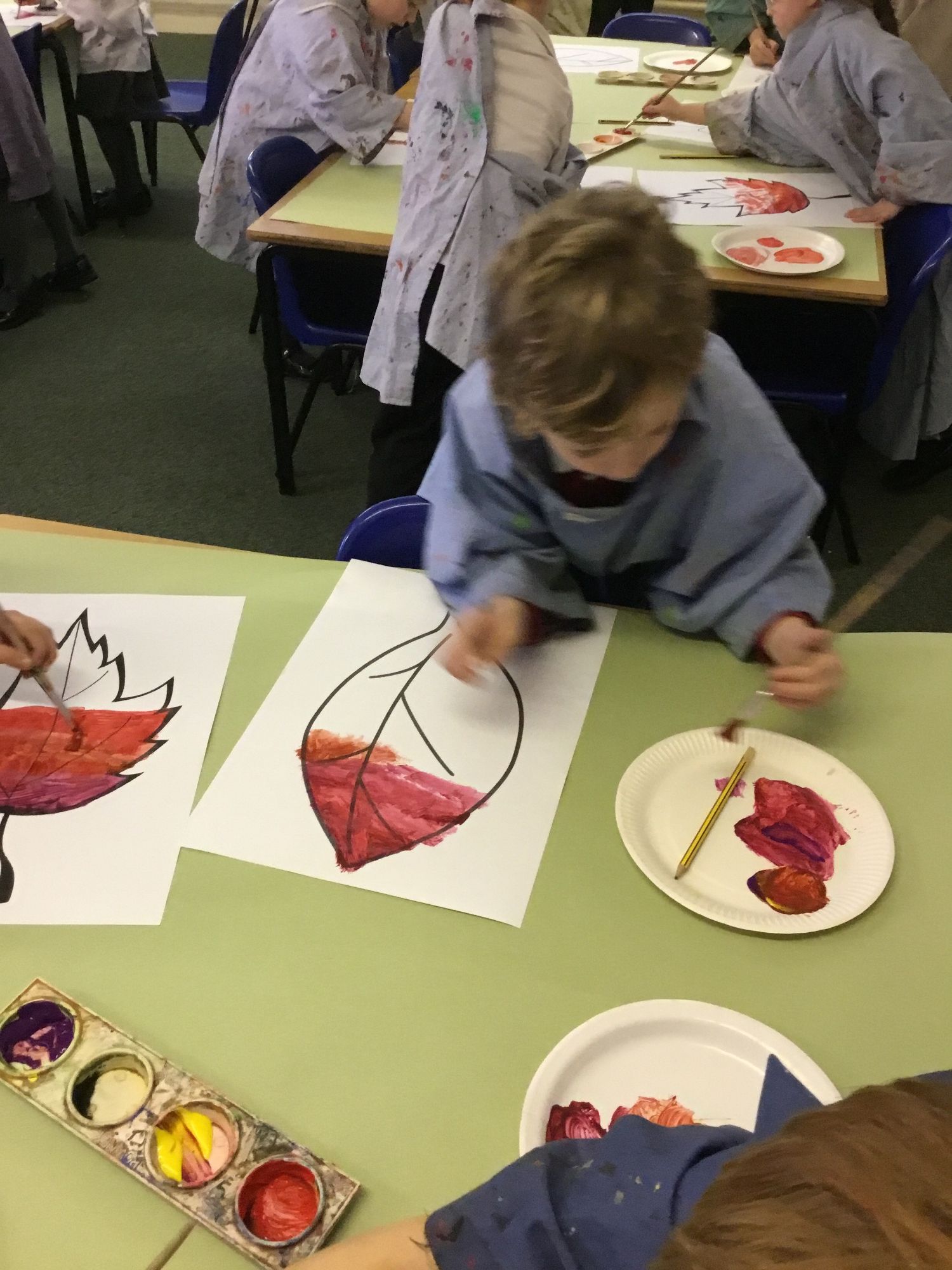 Road Safety
Today we had a visit from 'Road Safety Kate', the children listened really carefully and were super at thinking of of ways to keep safe when crossing the road.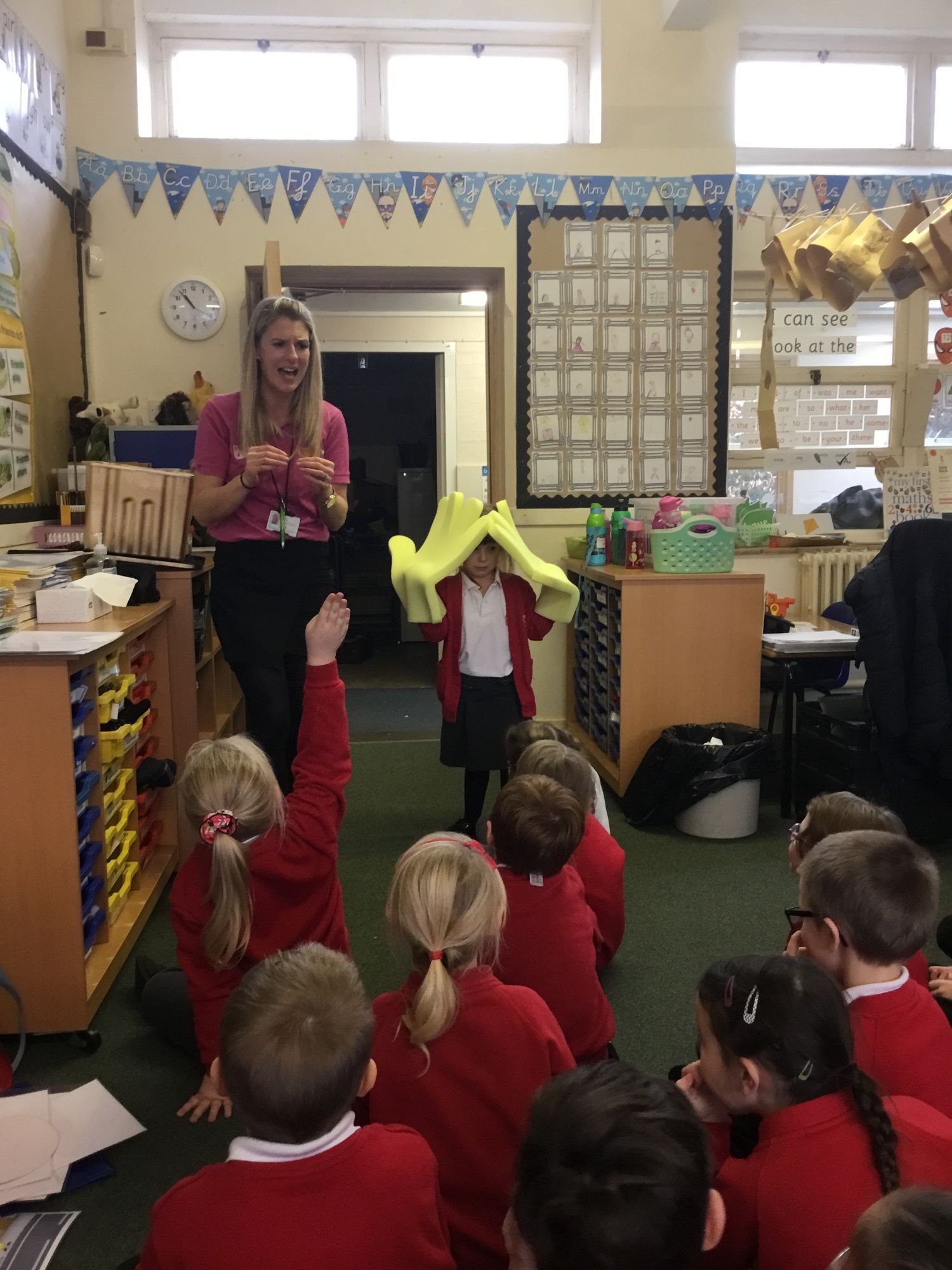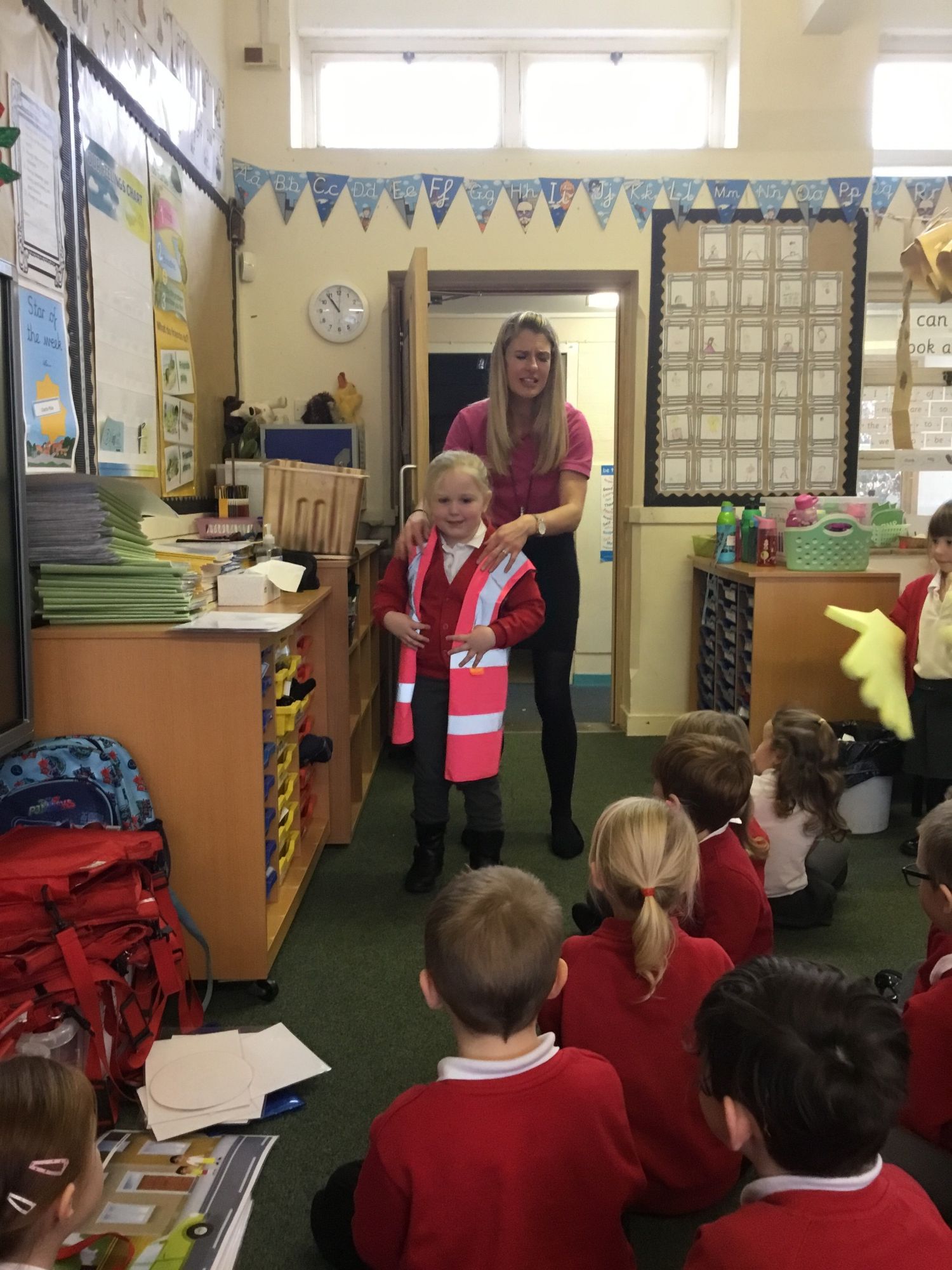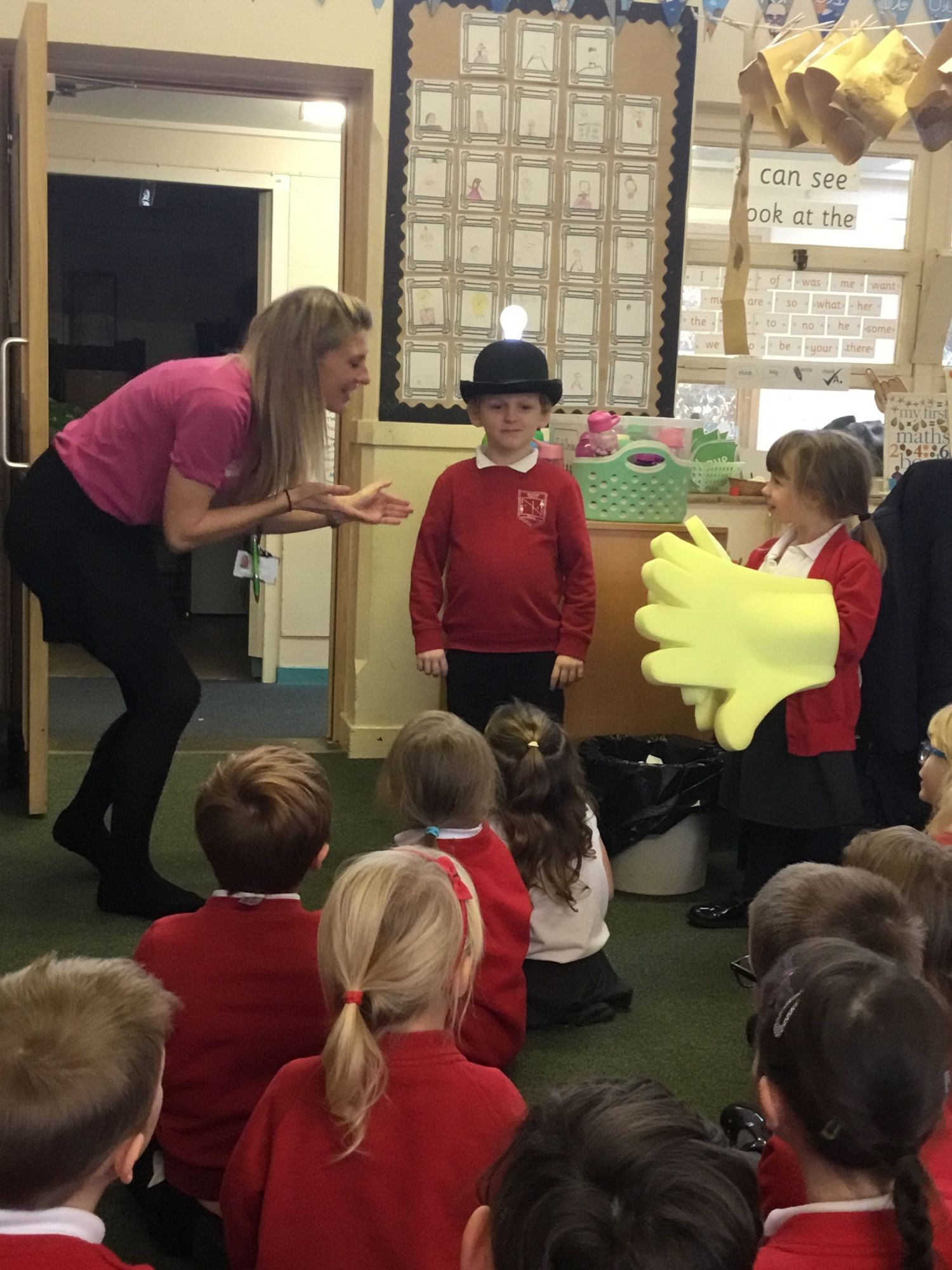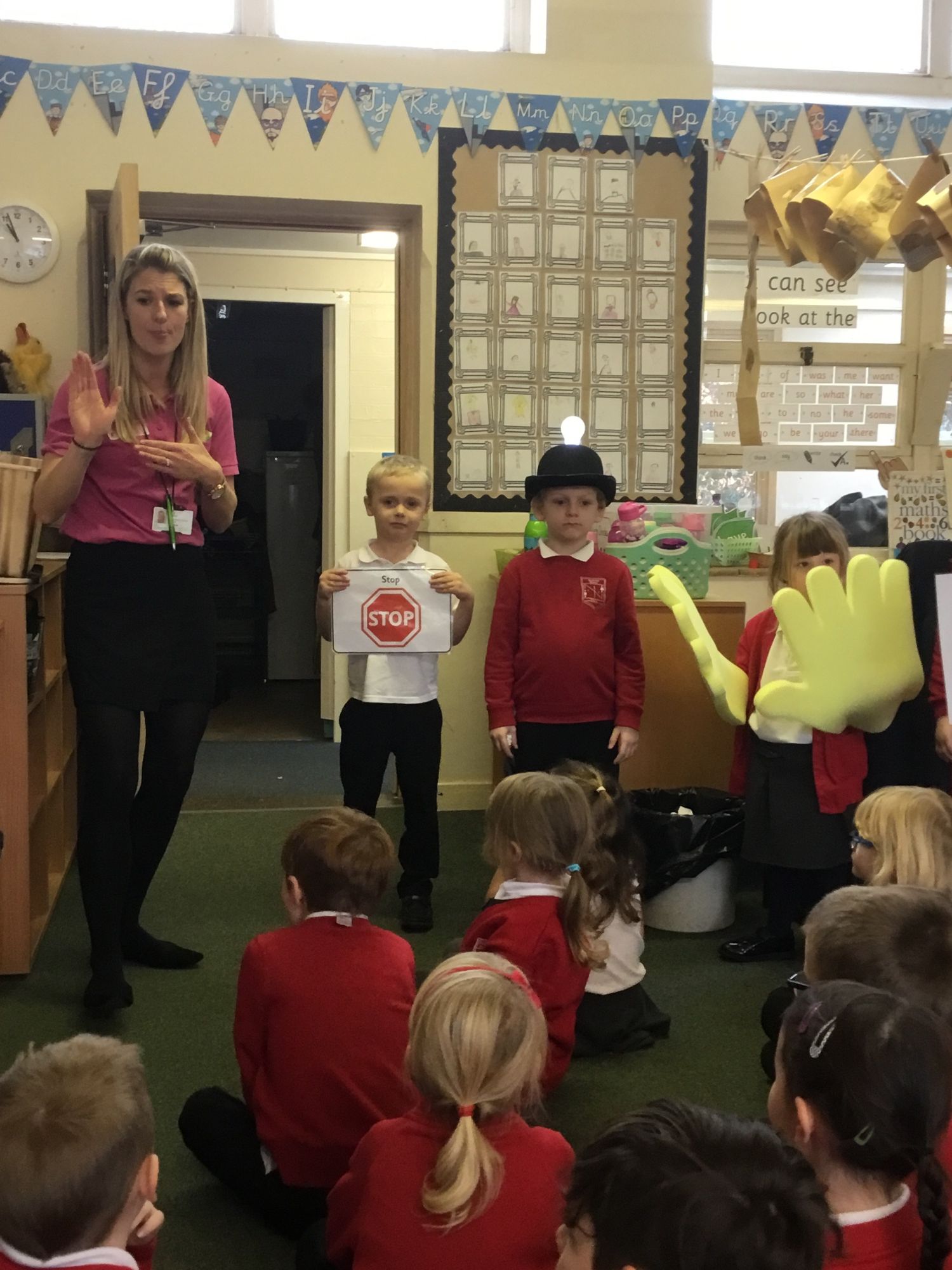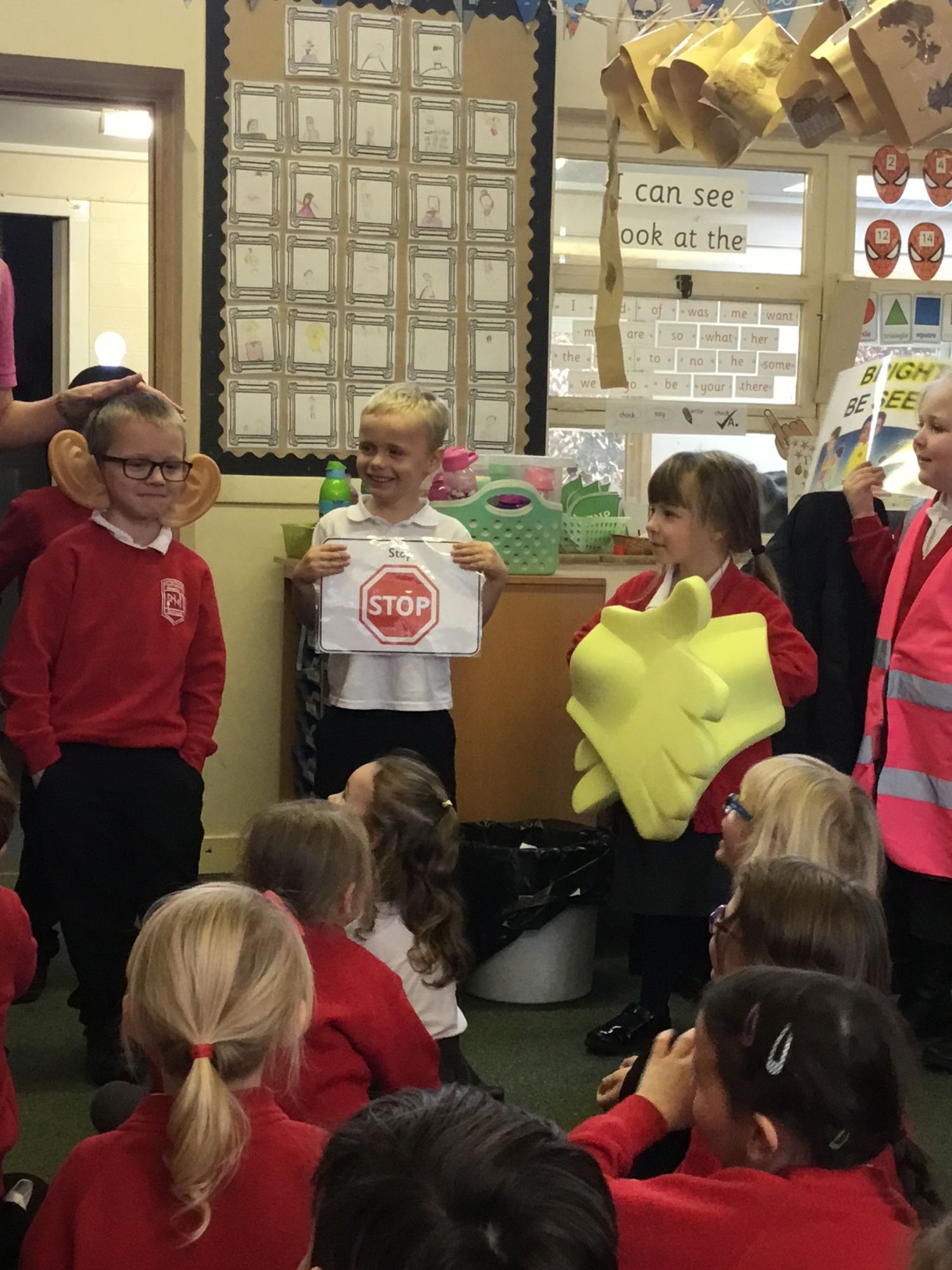 BBC Children In Need
All the children looked fantastic today wearing their own clothes for BBC Children In Need. All of the children listened carefully in our special Children In Need assembly, they enjoyed some Pudsey maths and an afternoon full of Pudsey and Children In Need based activities. Well done and thank you for all the money raised!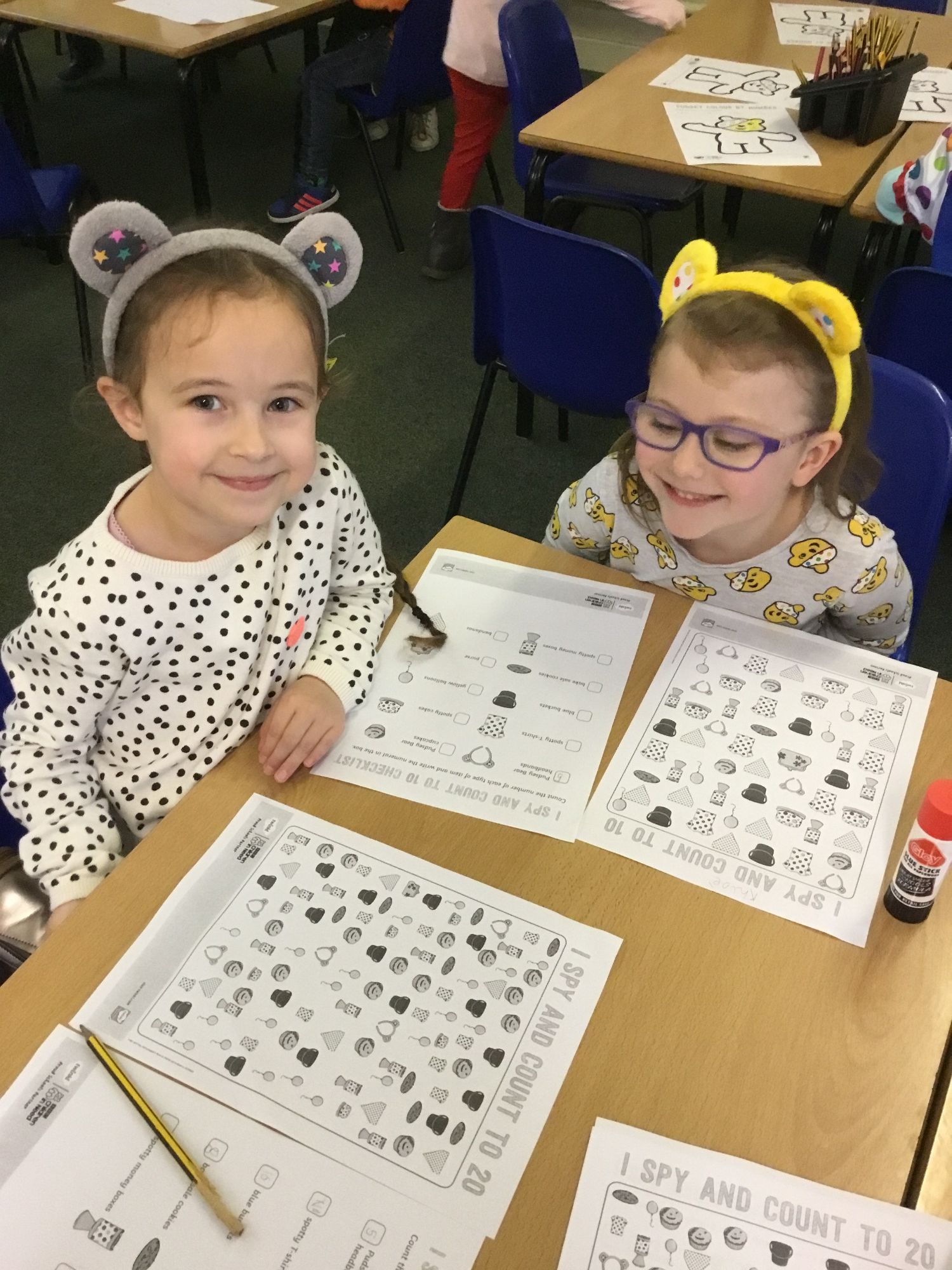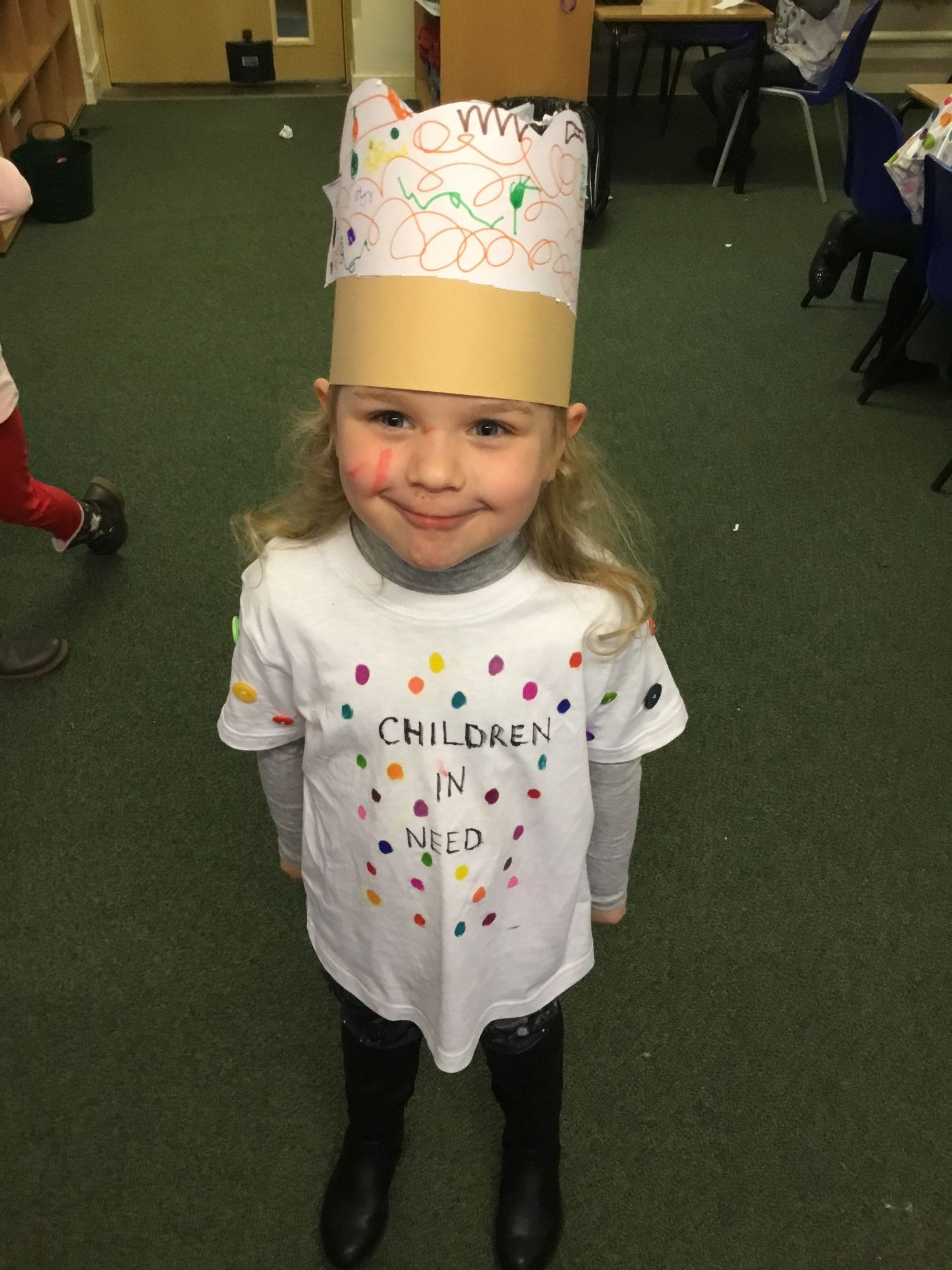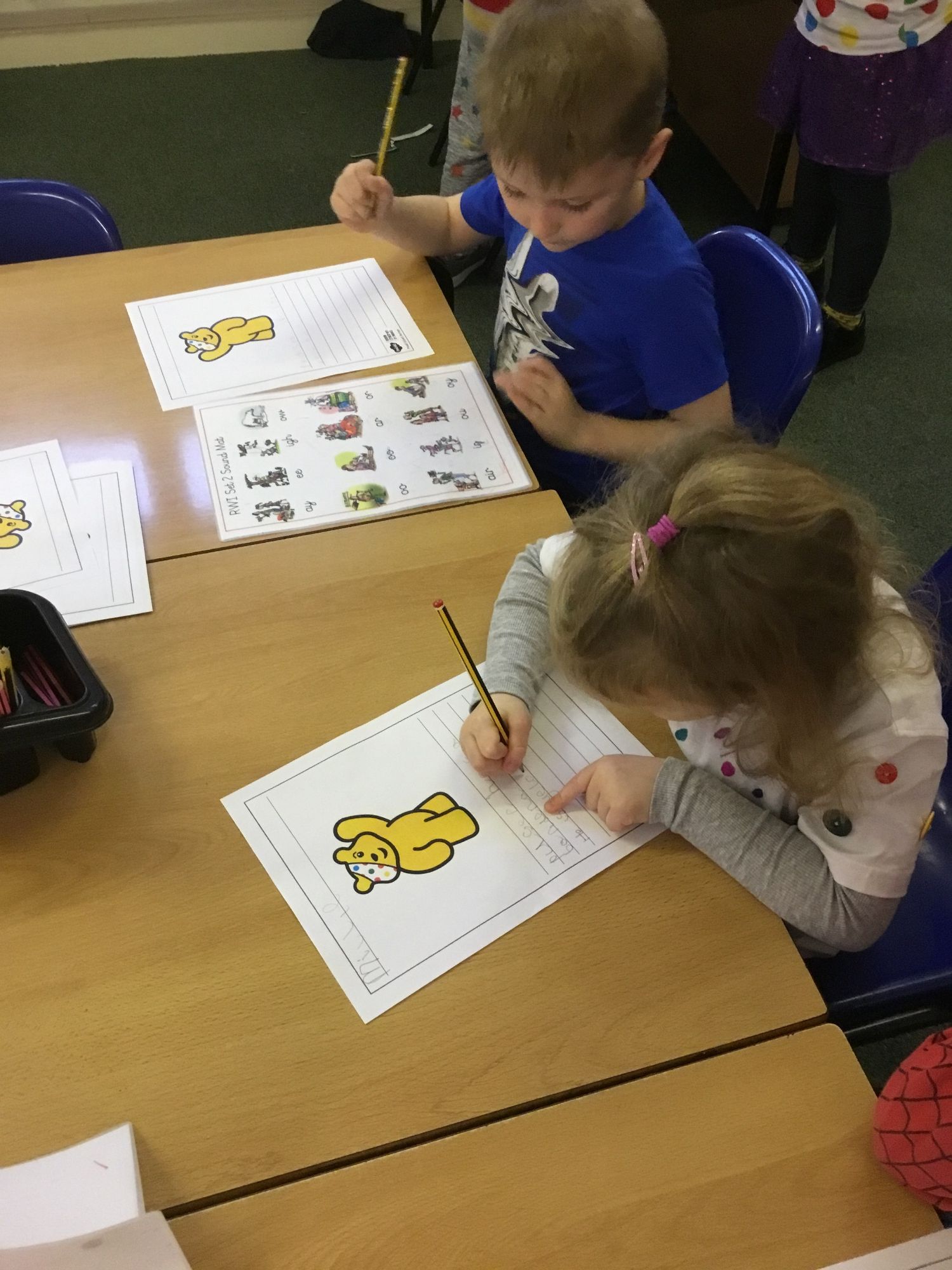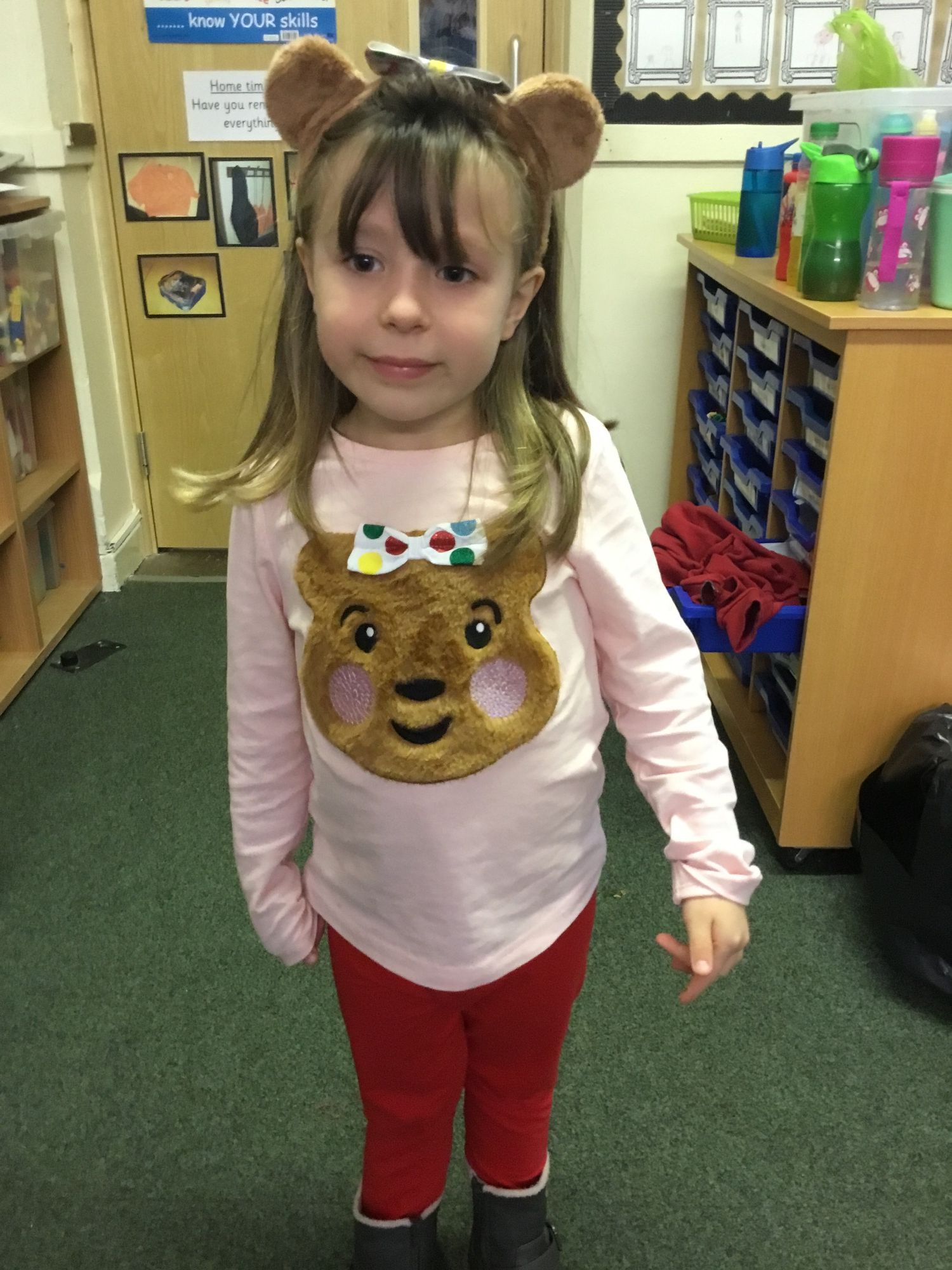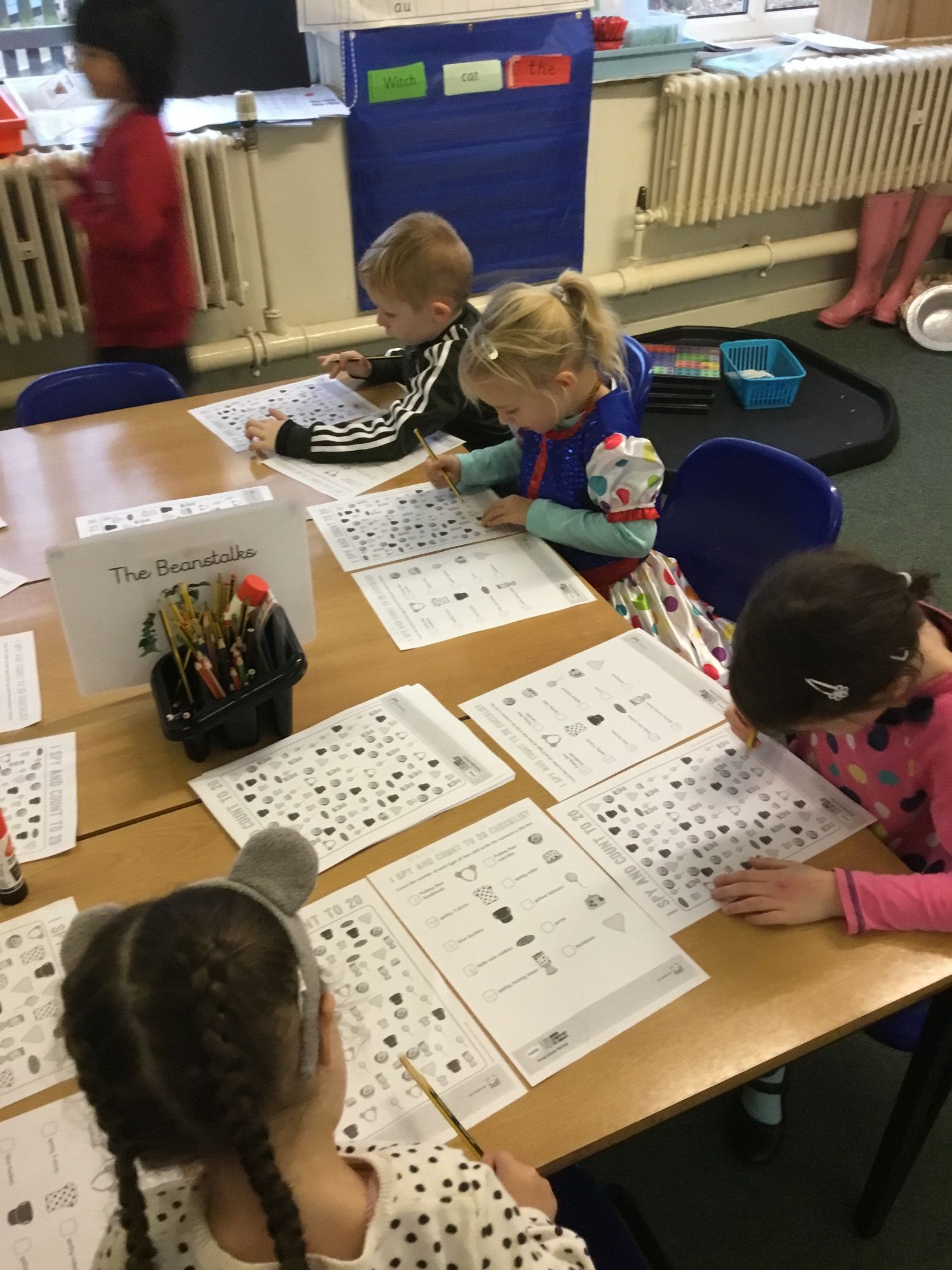 Autumn Walk to Hartsthill Hayes
To kick start our 'Seasons' Topic we went of an Autumn Walk to Hartshill Hayes, it was fantastic! The children were really sensible walking to the Hayes and we got their they loved exploring in the woods and watching the Autumn leaves fall from the trees in the wind.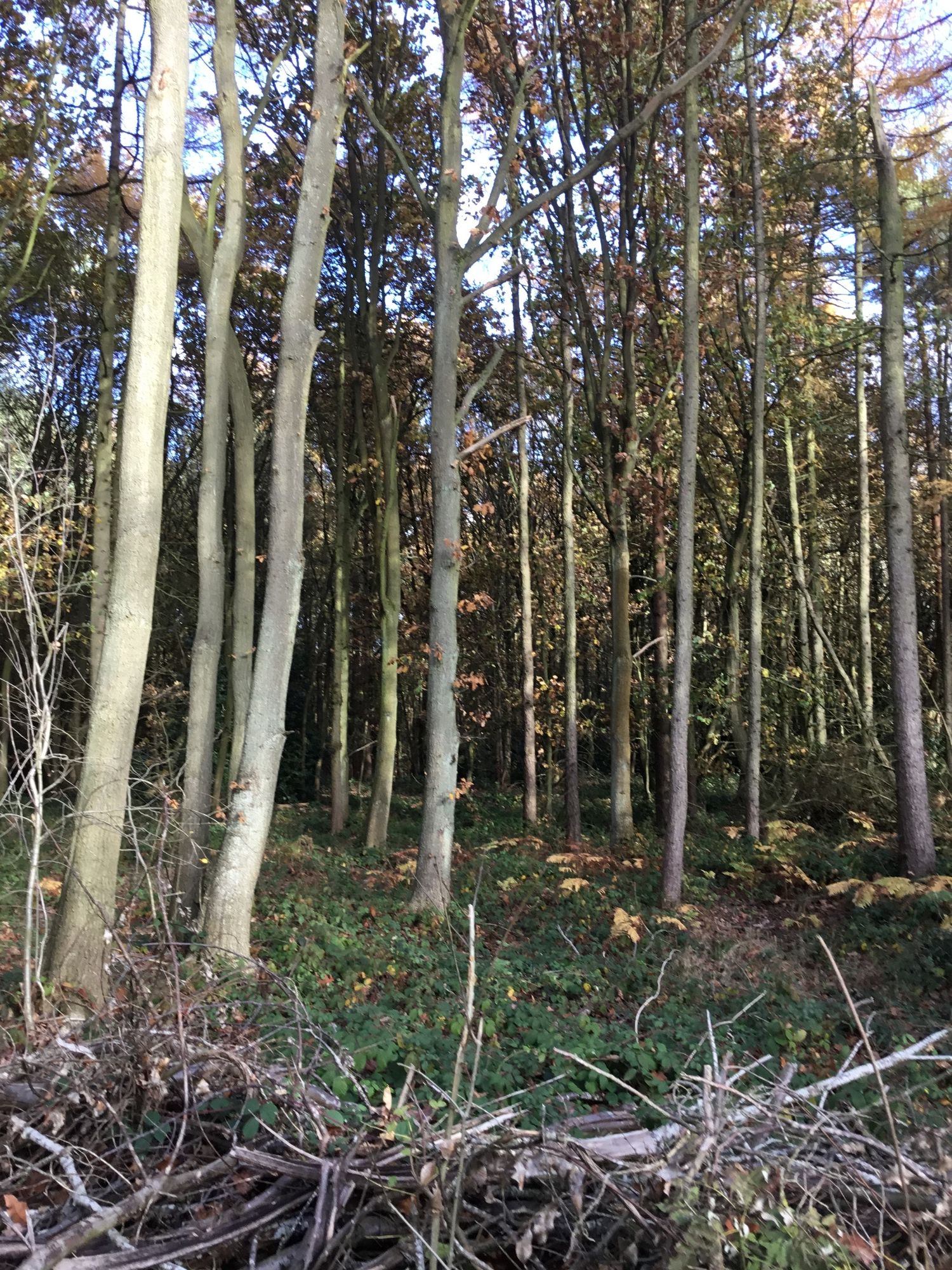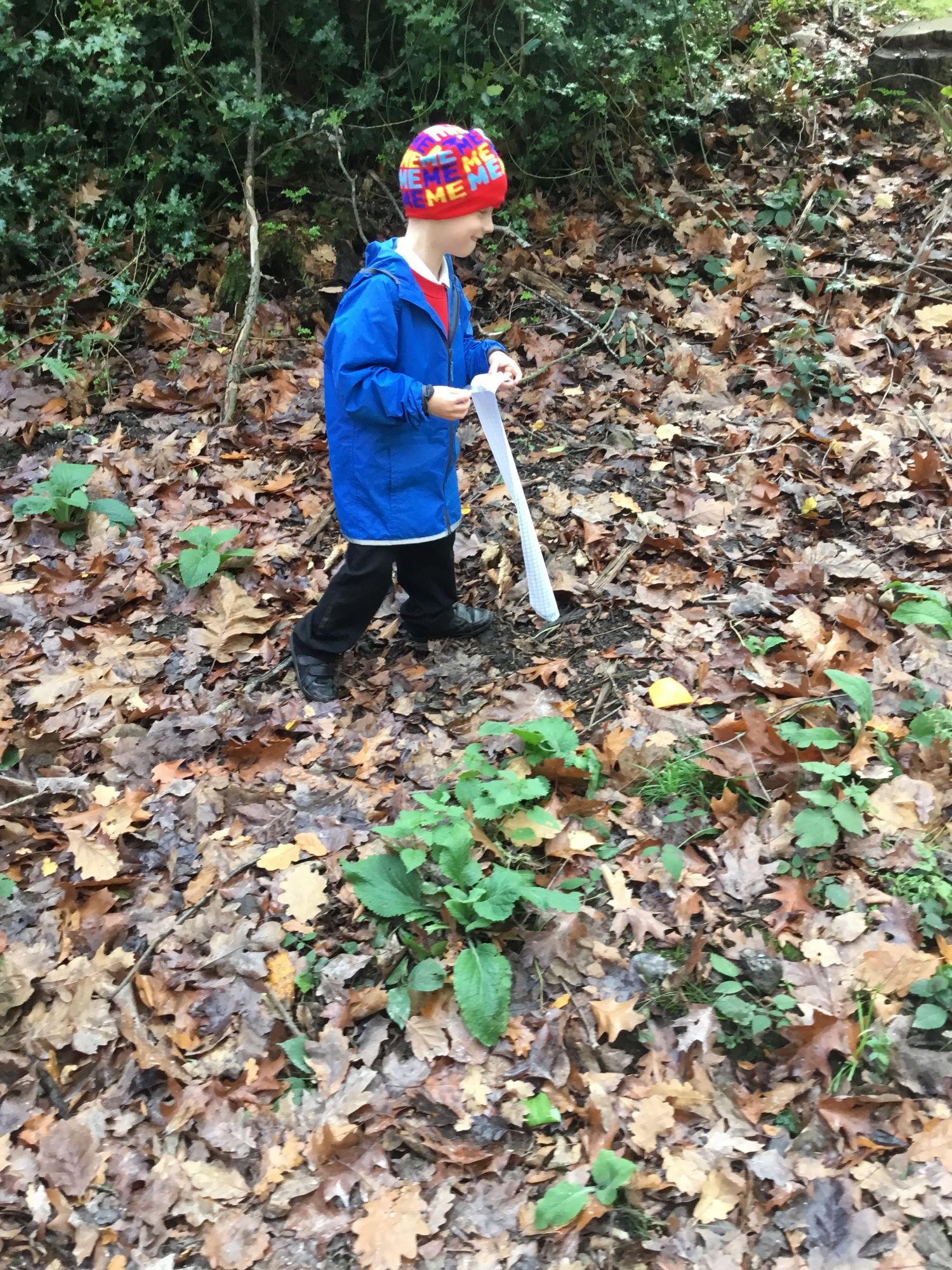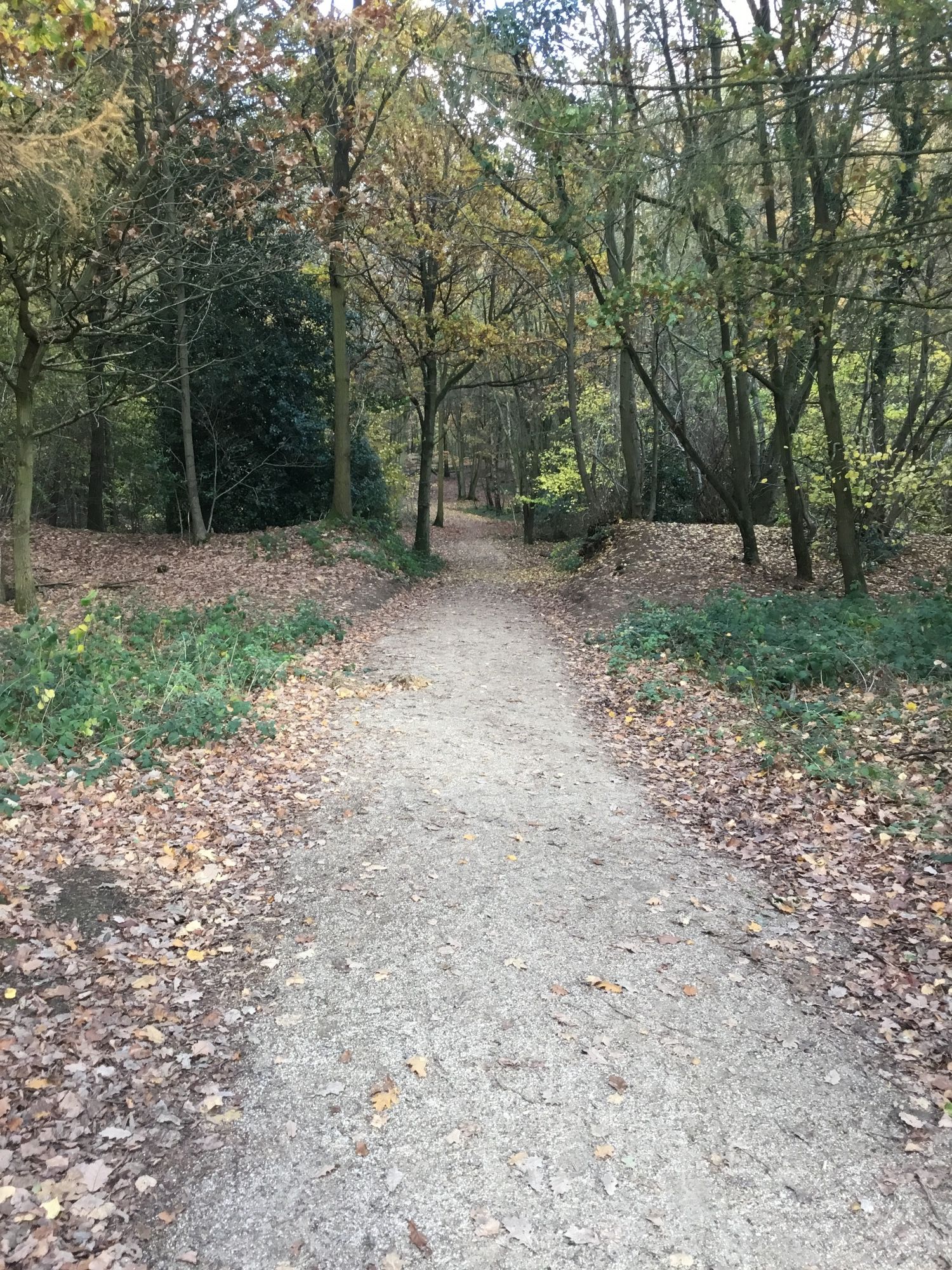 We each had some sticky plastic to collect different colourful Autumn leaves, when we got back to school we made these into Autumn crowns.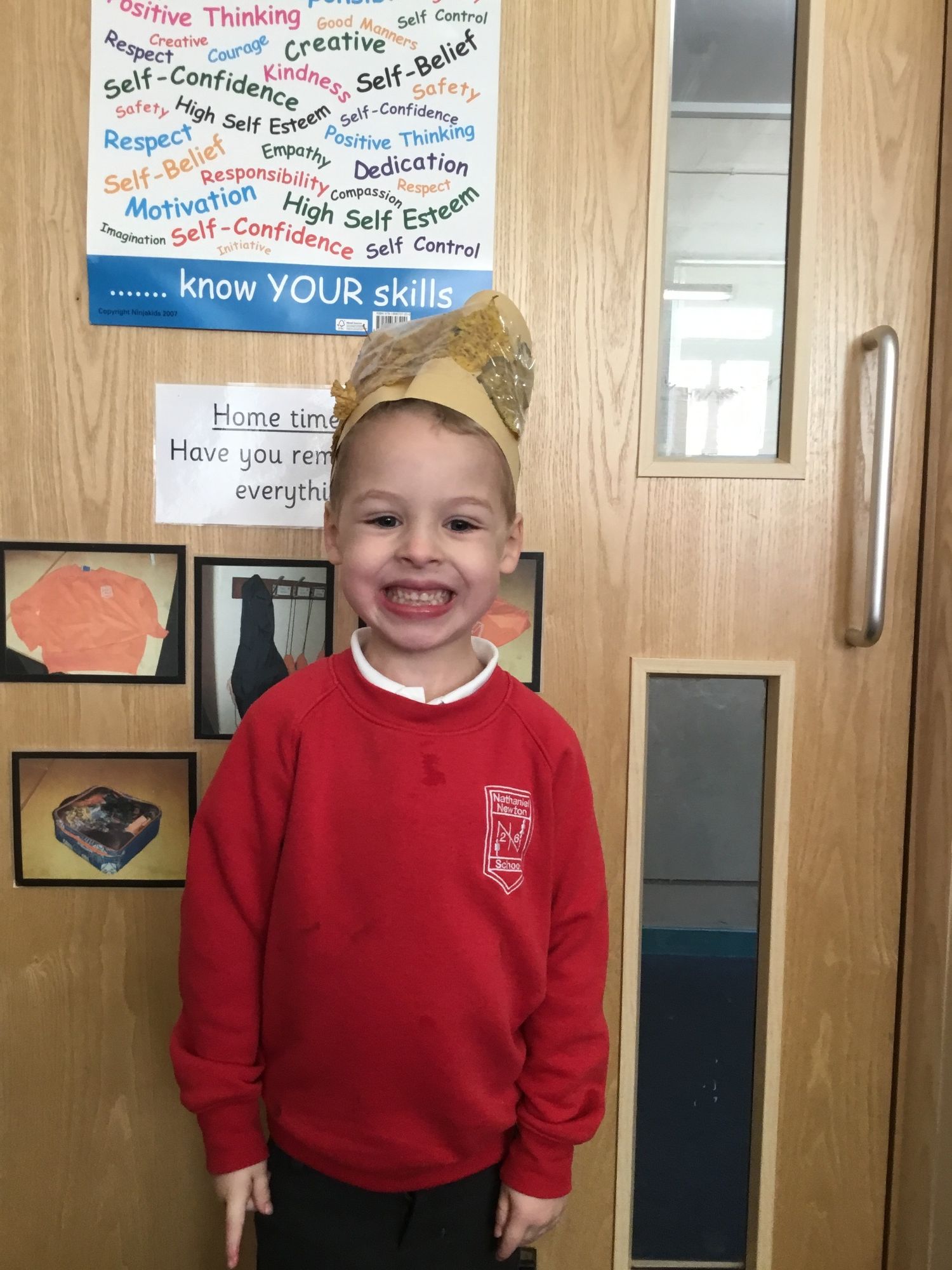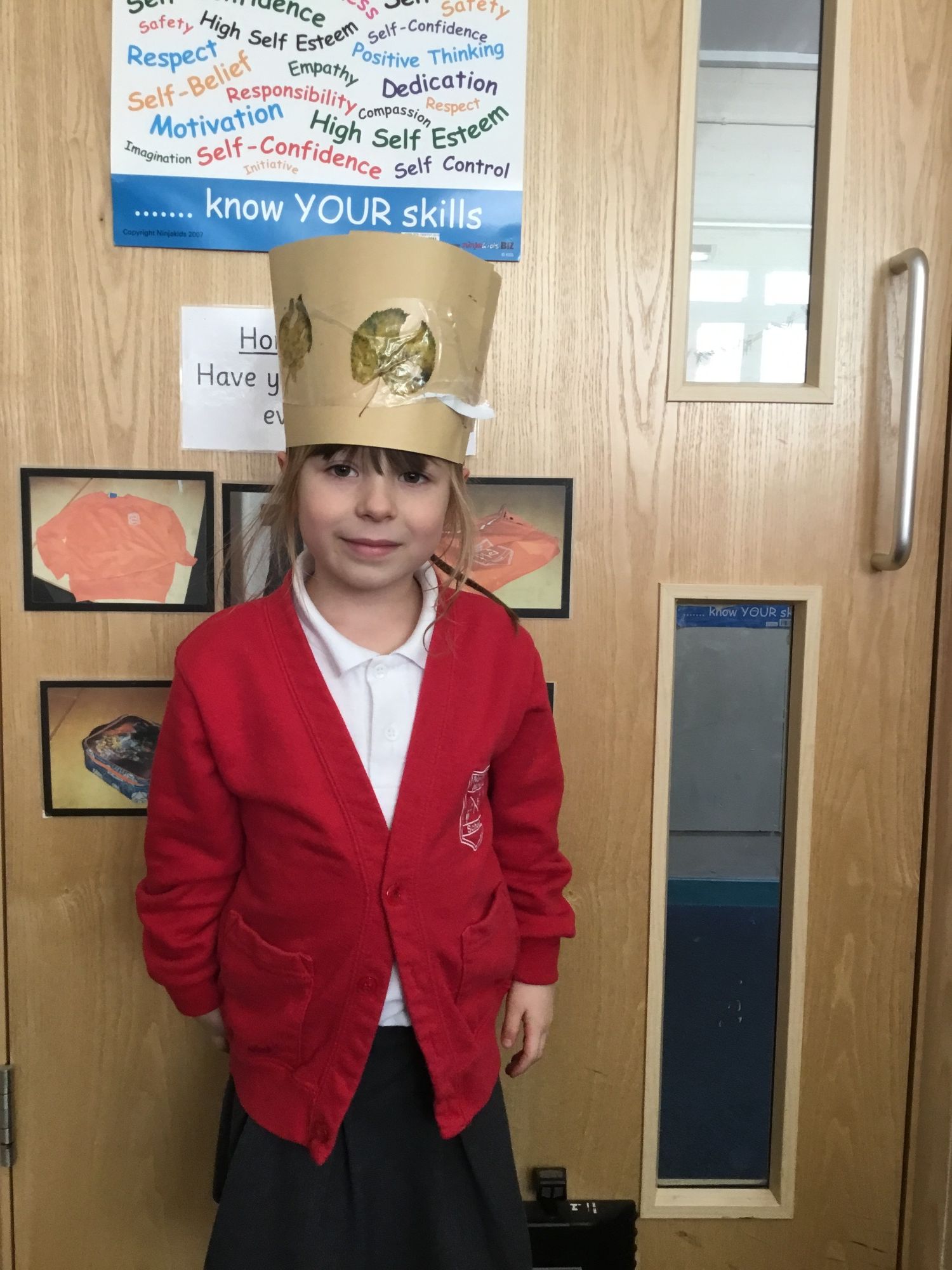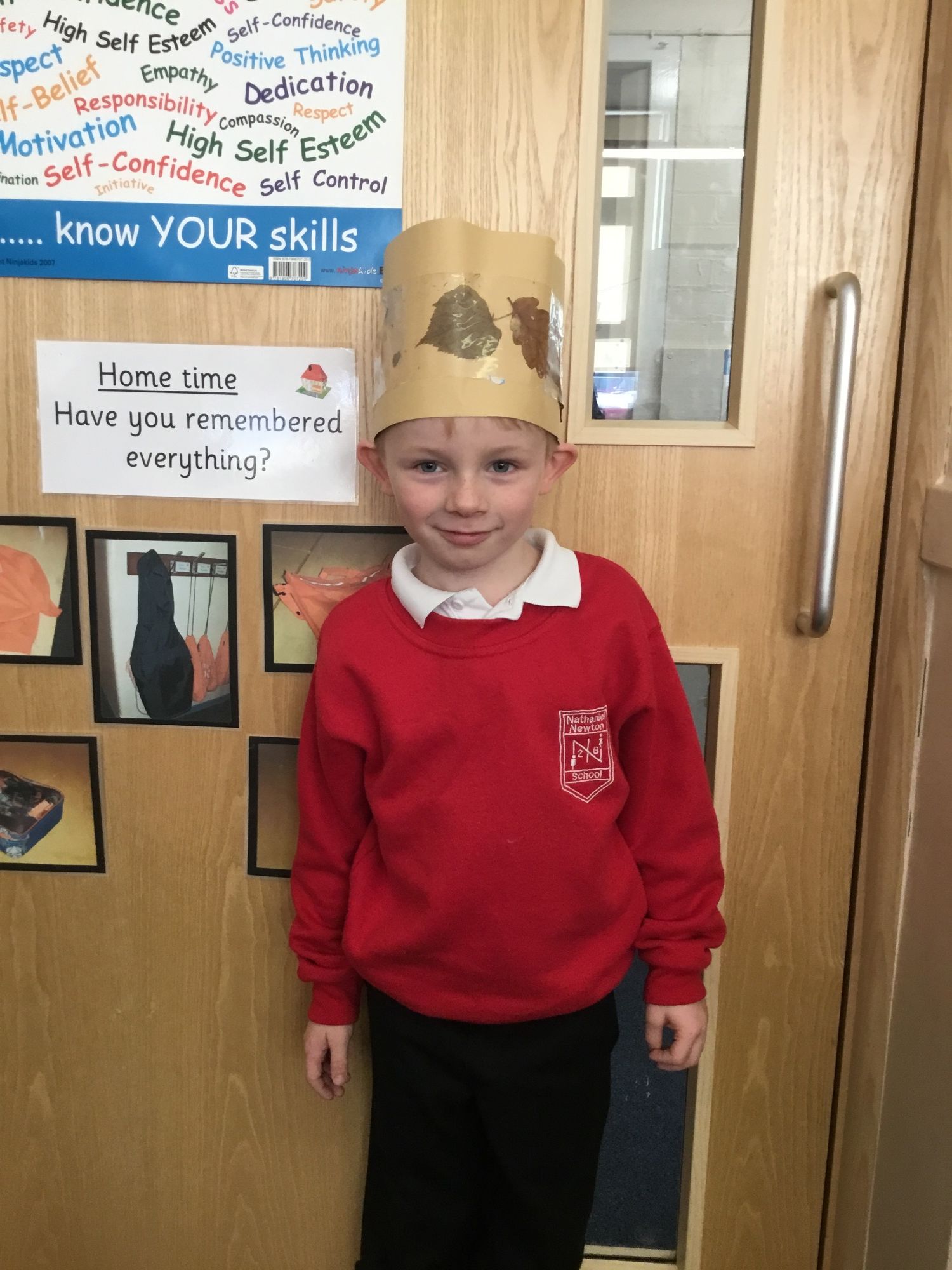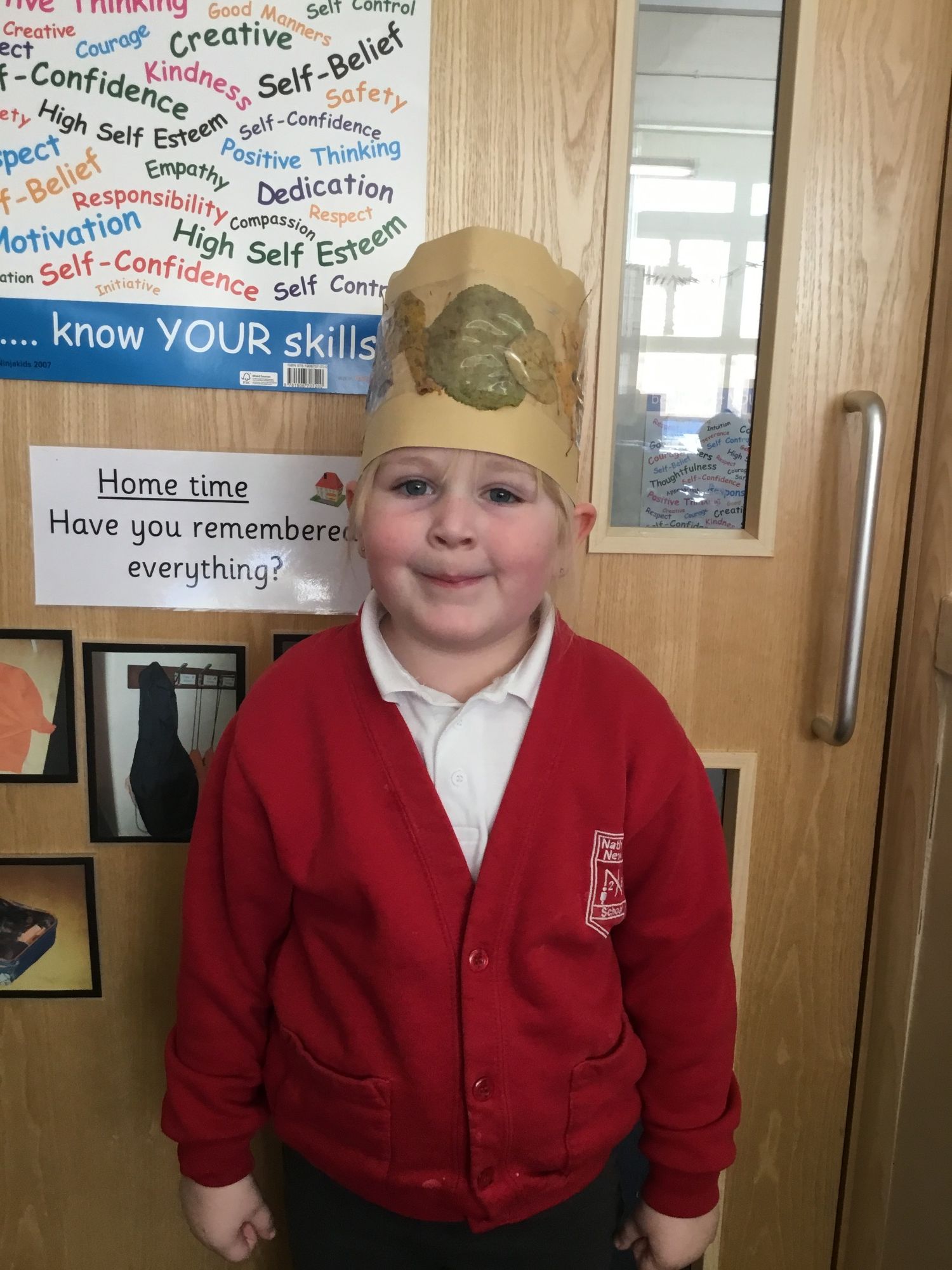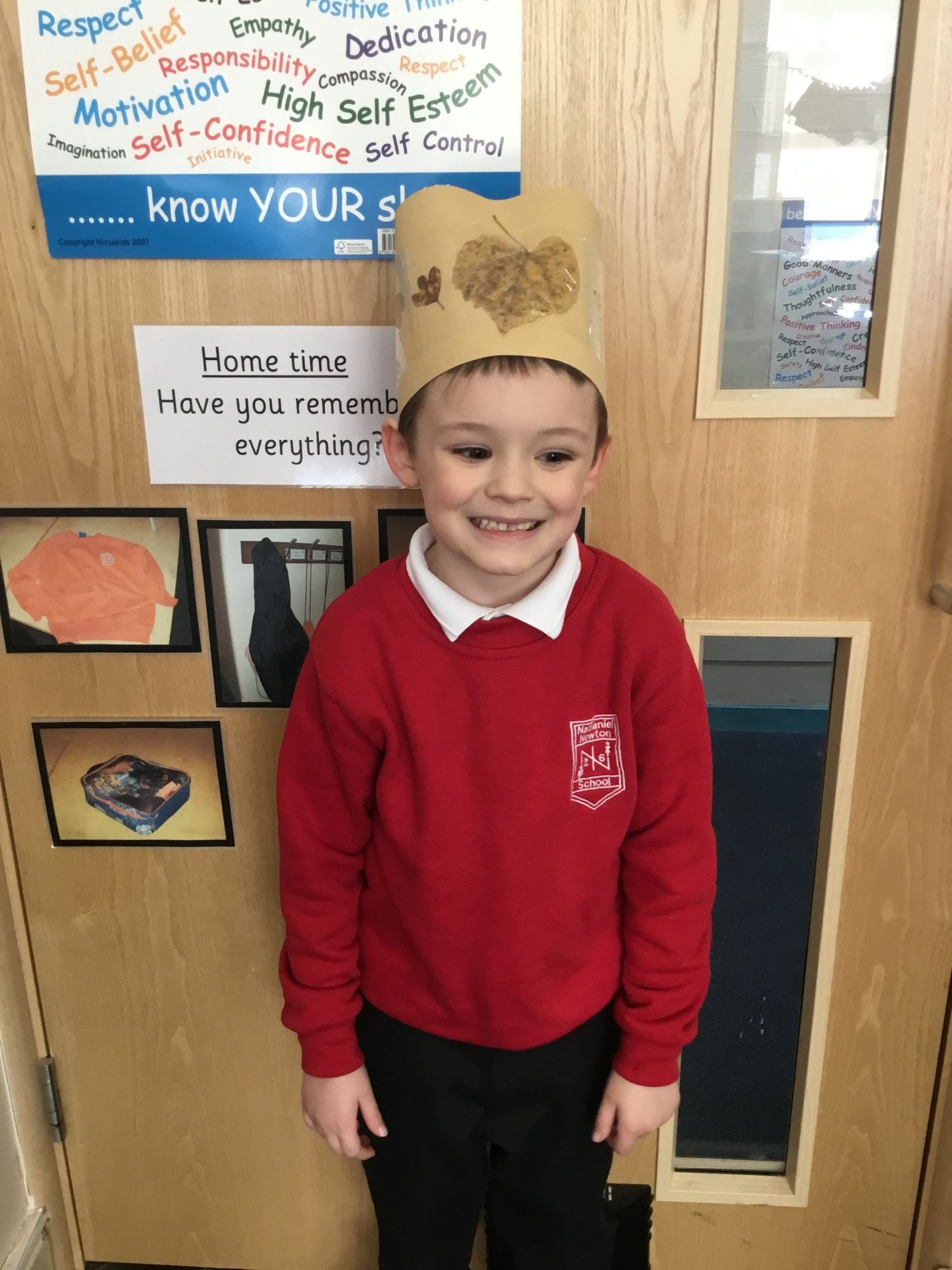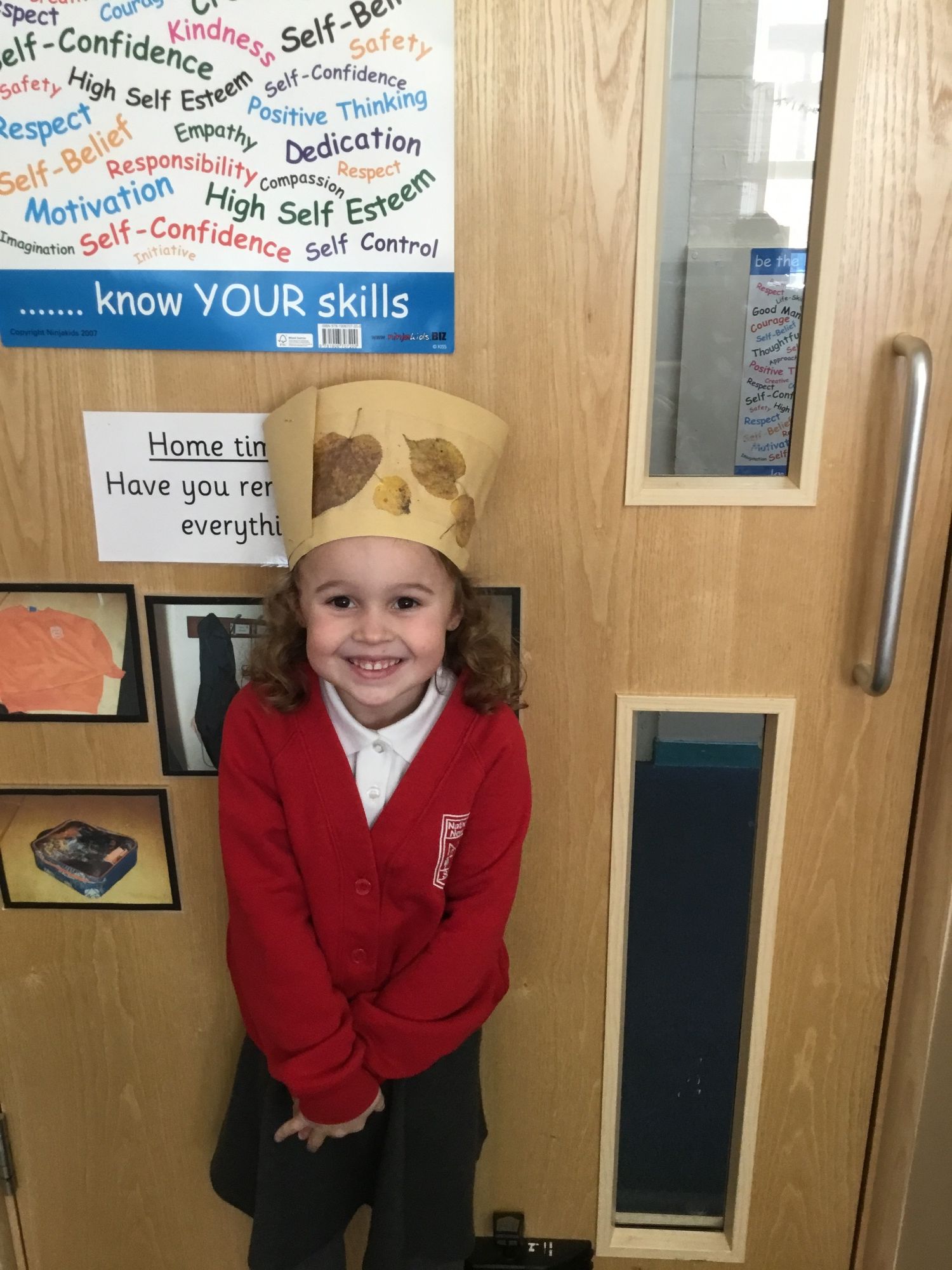 WW1
This week we have be remembering people and animals that died in World War One. We have found out why people wear poppies, painted poppy fields, created poppy stones, made our own medals and found out about Miss Ford's Great, Great Grandad Benjamin Davenport who died during WW1. The children have really enjoyed all the activities and I was super proud of how careful and respectful they were when holding real WW1 medals.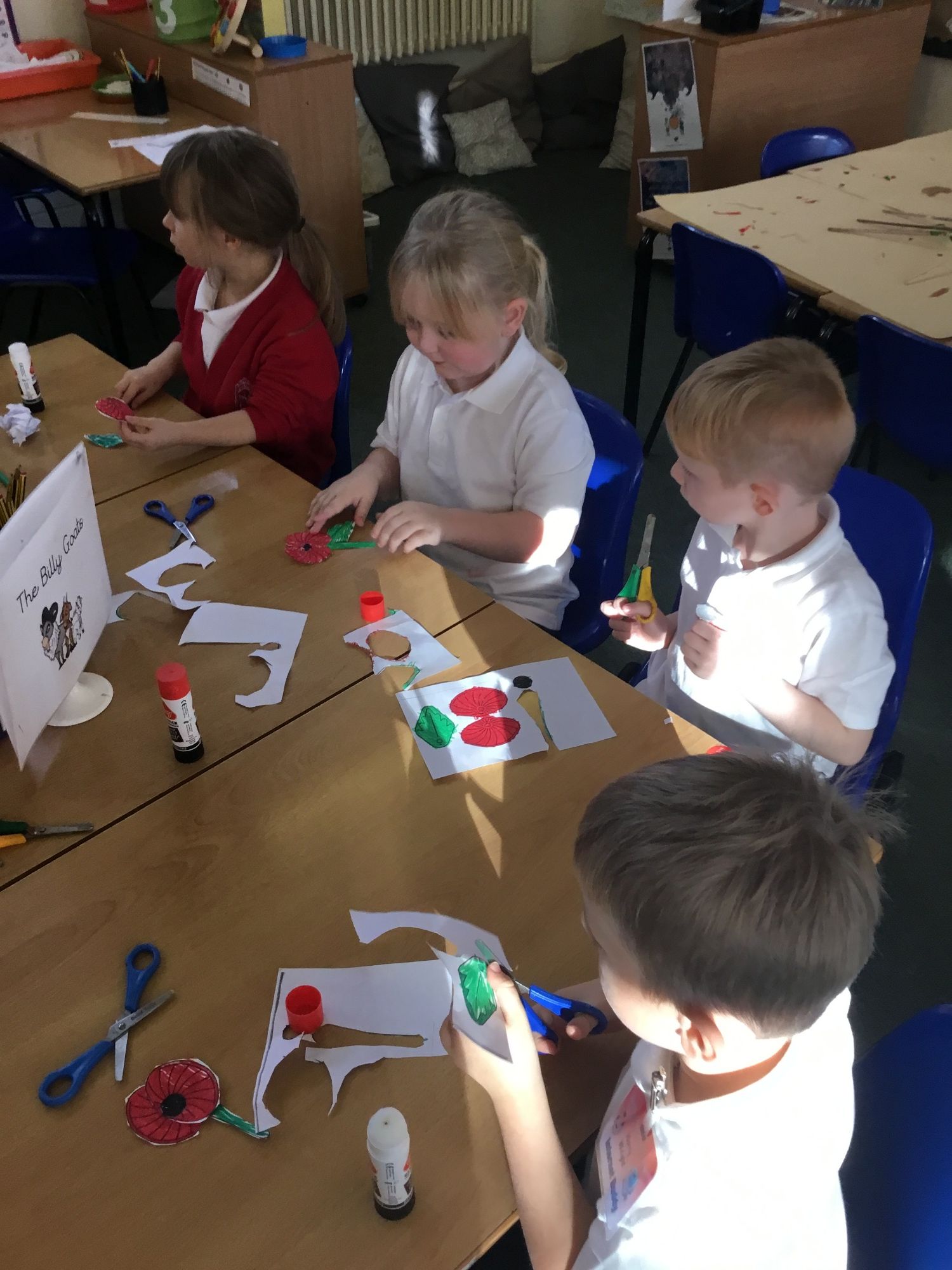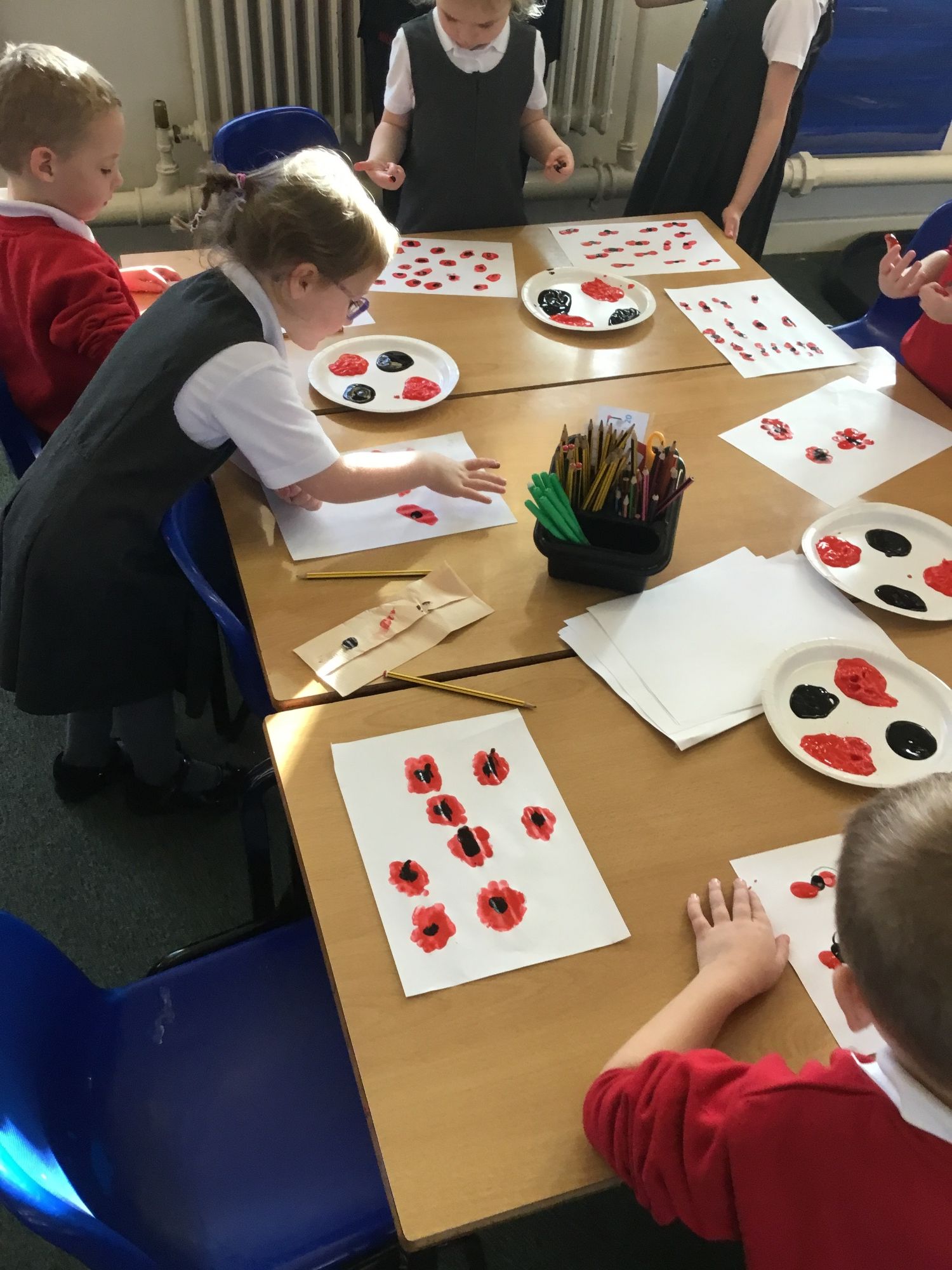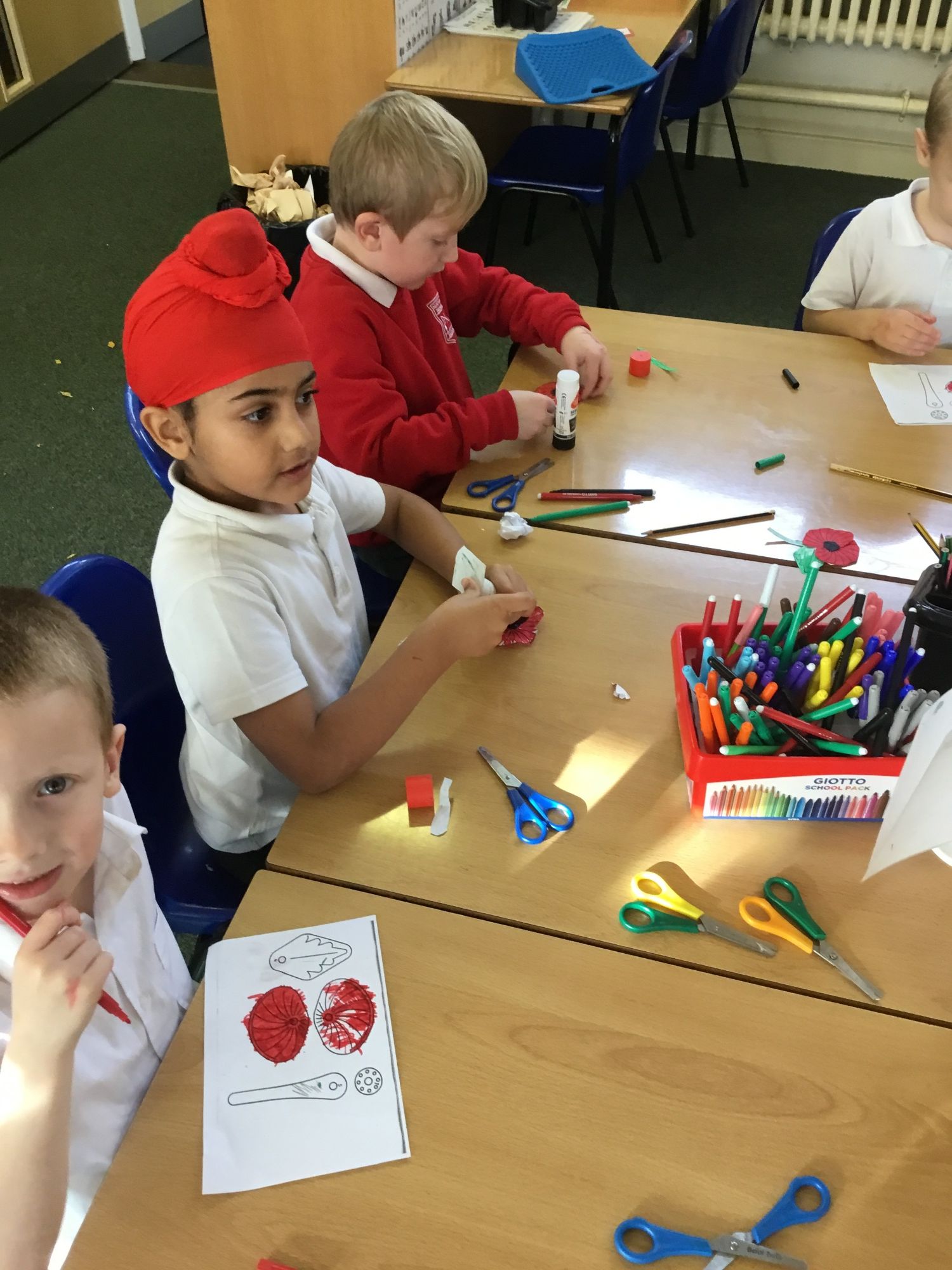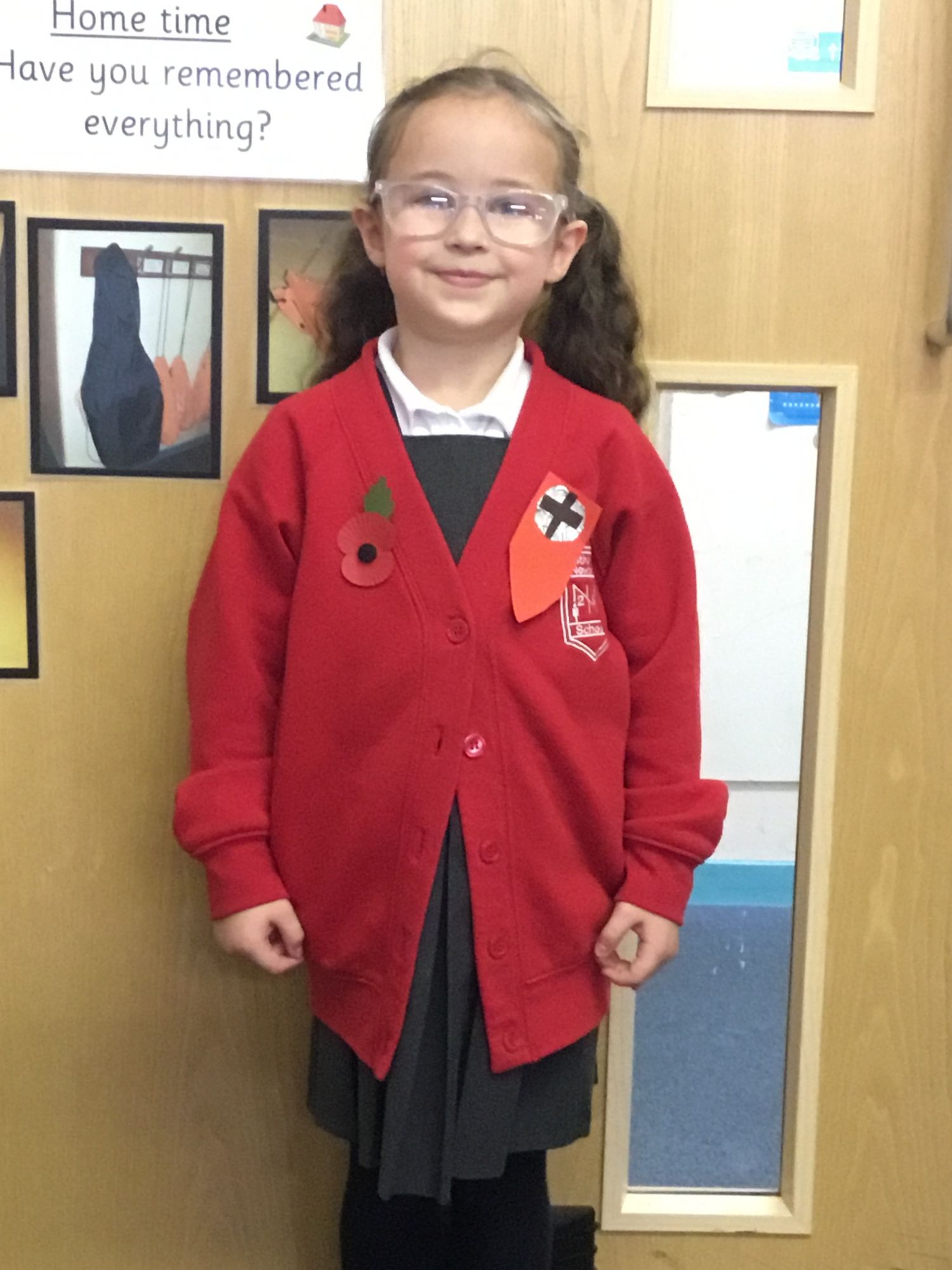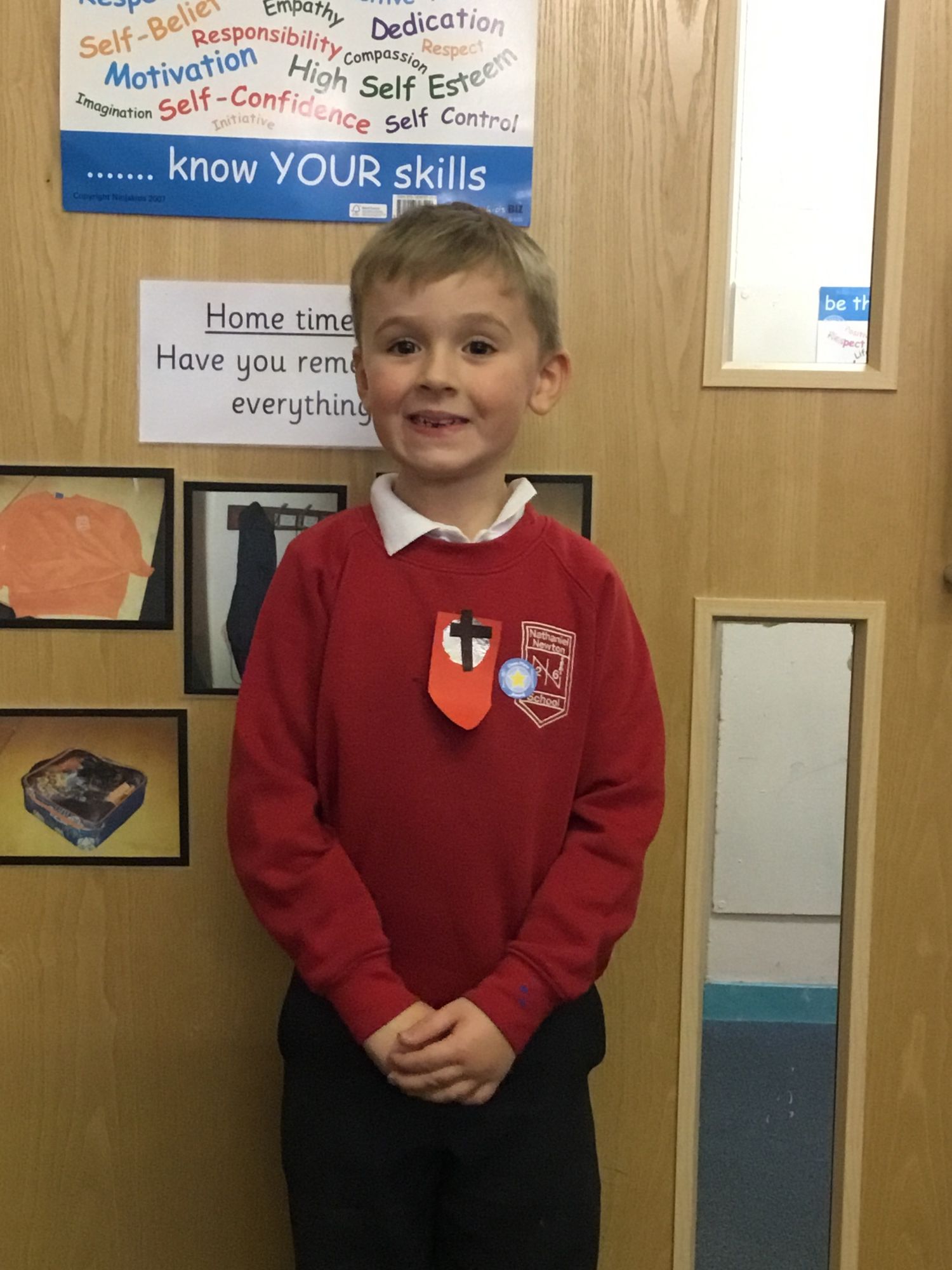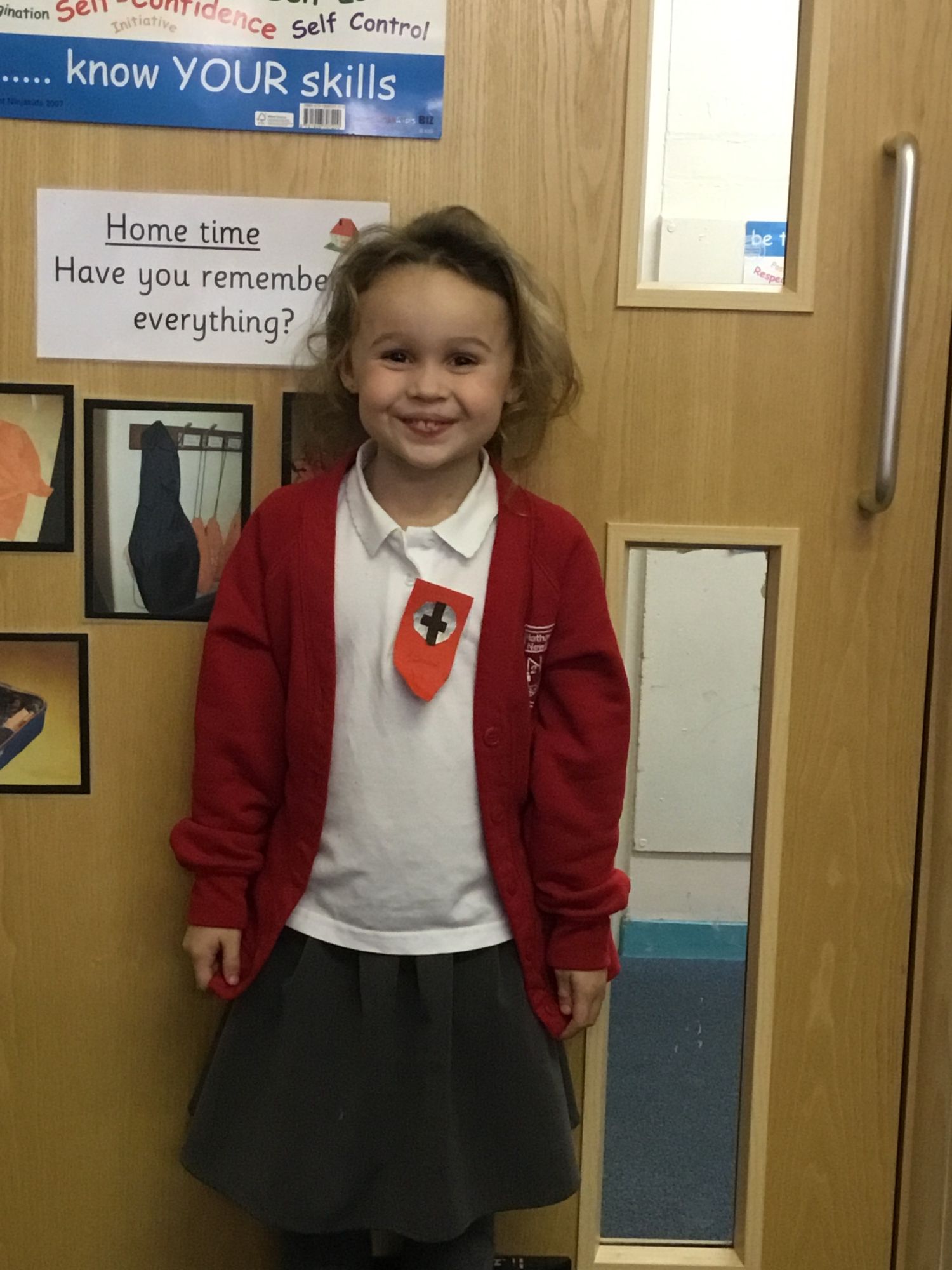 PE - Bench Ball
After learning skills of throwing, catching and bouncing with Mr Blackmoore today we moved onto playing a competitive game of 'Bench Ball'. The children picked up the game quickly and worked well together as a team to score points.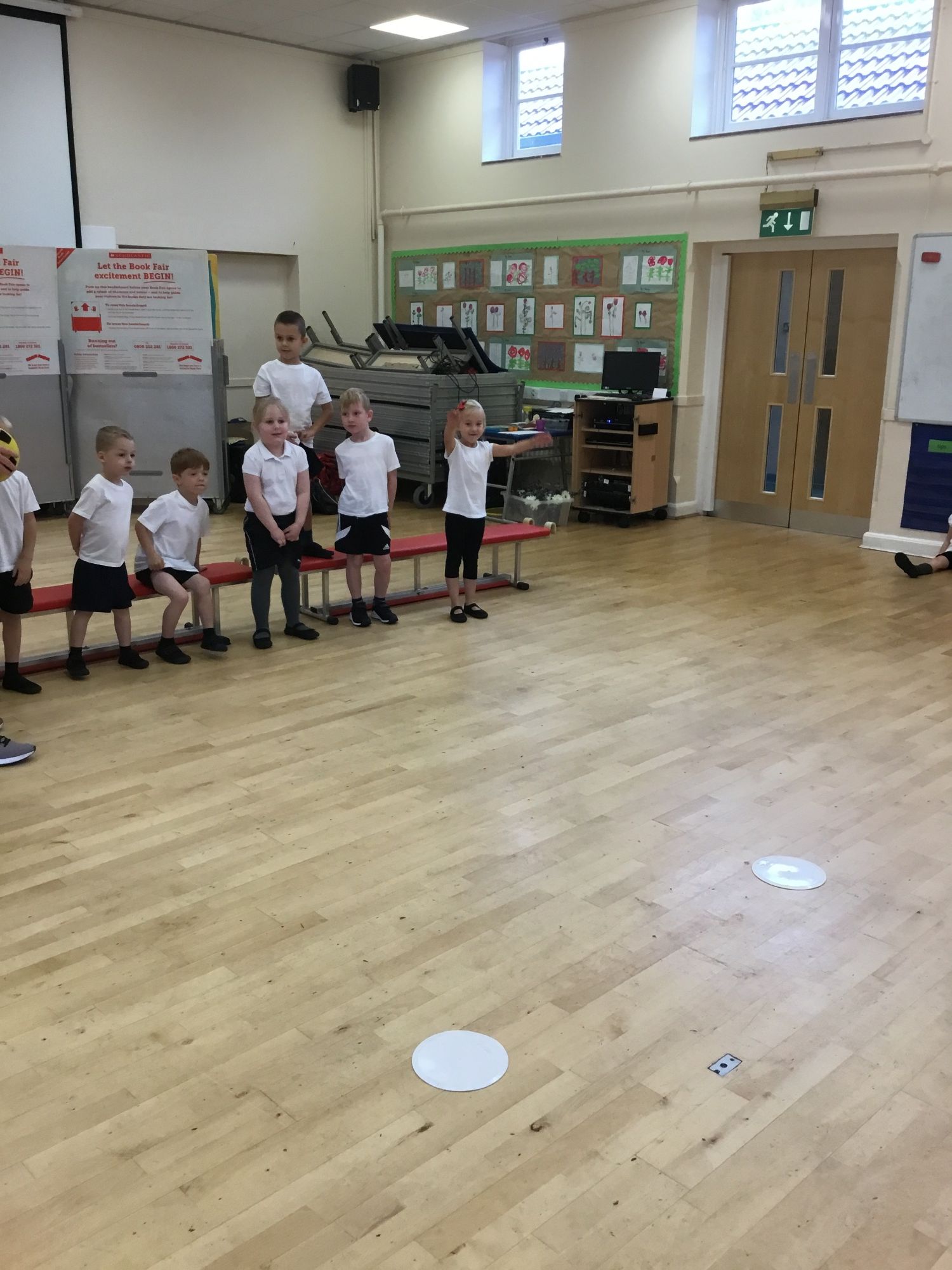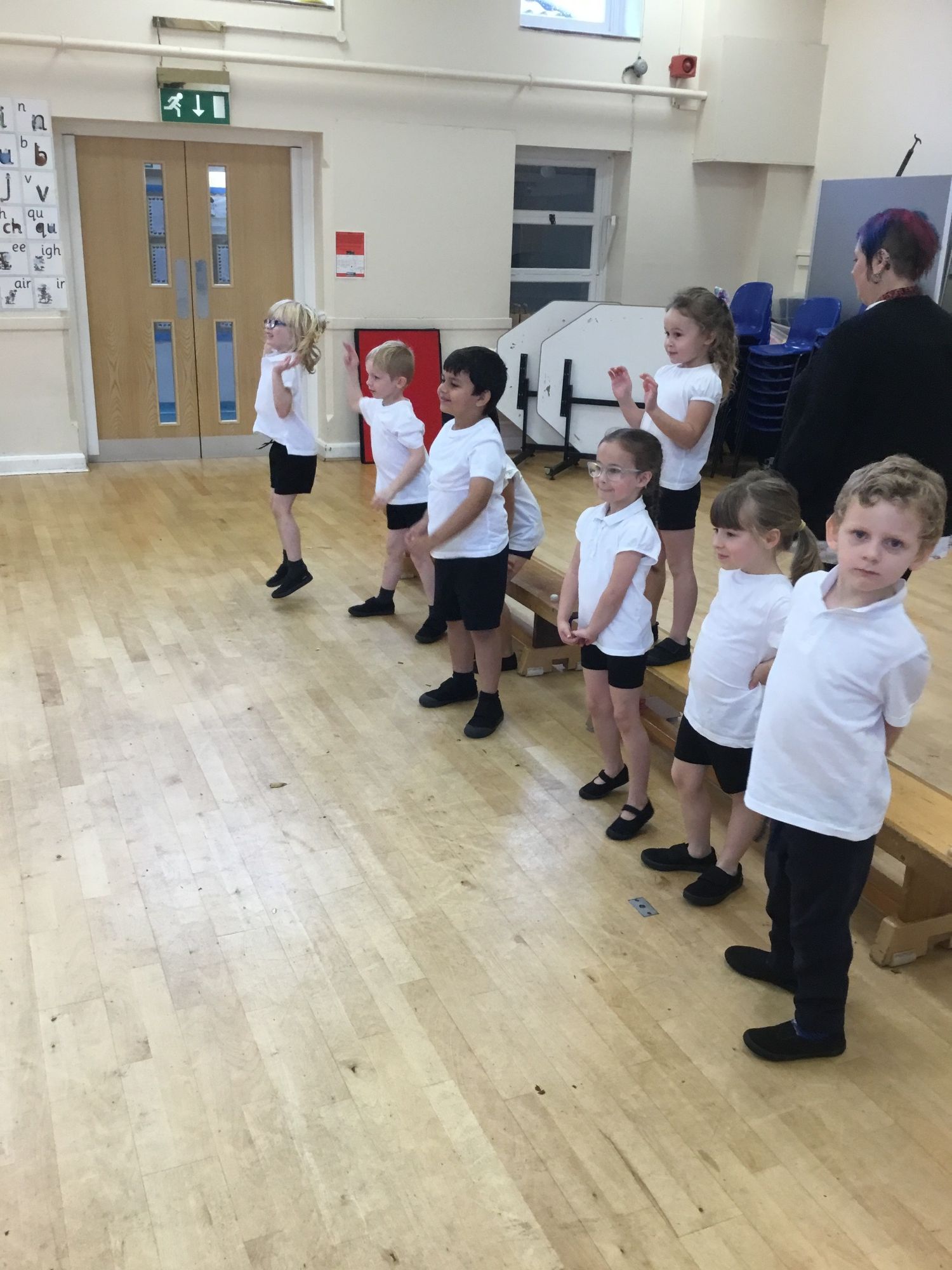 Maths - Addition
This week in maths we have been working on adding two numbers together, using the correct symbols to support this. To help us work out and solve addition sums we have been using different methods to support us such as cubes and number lines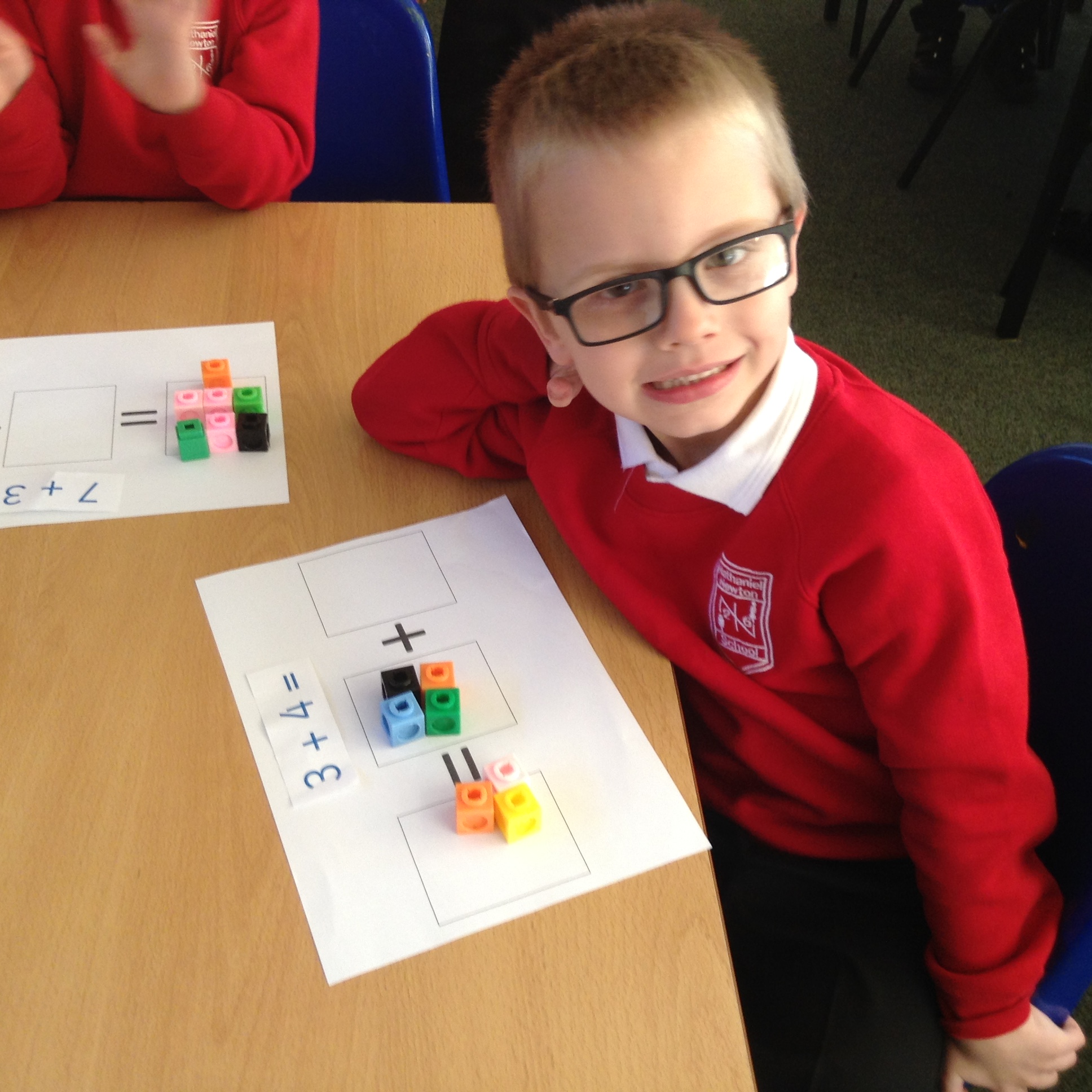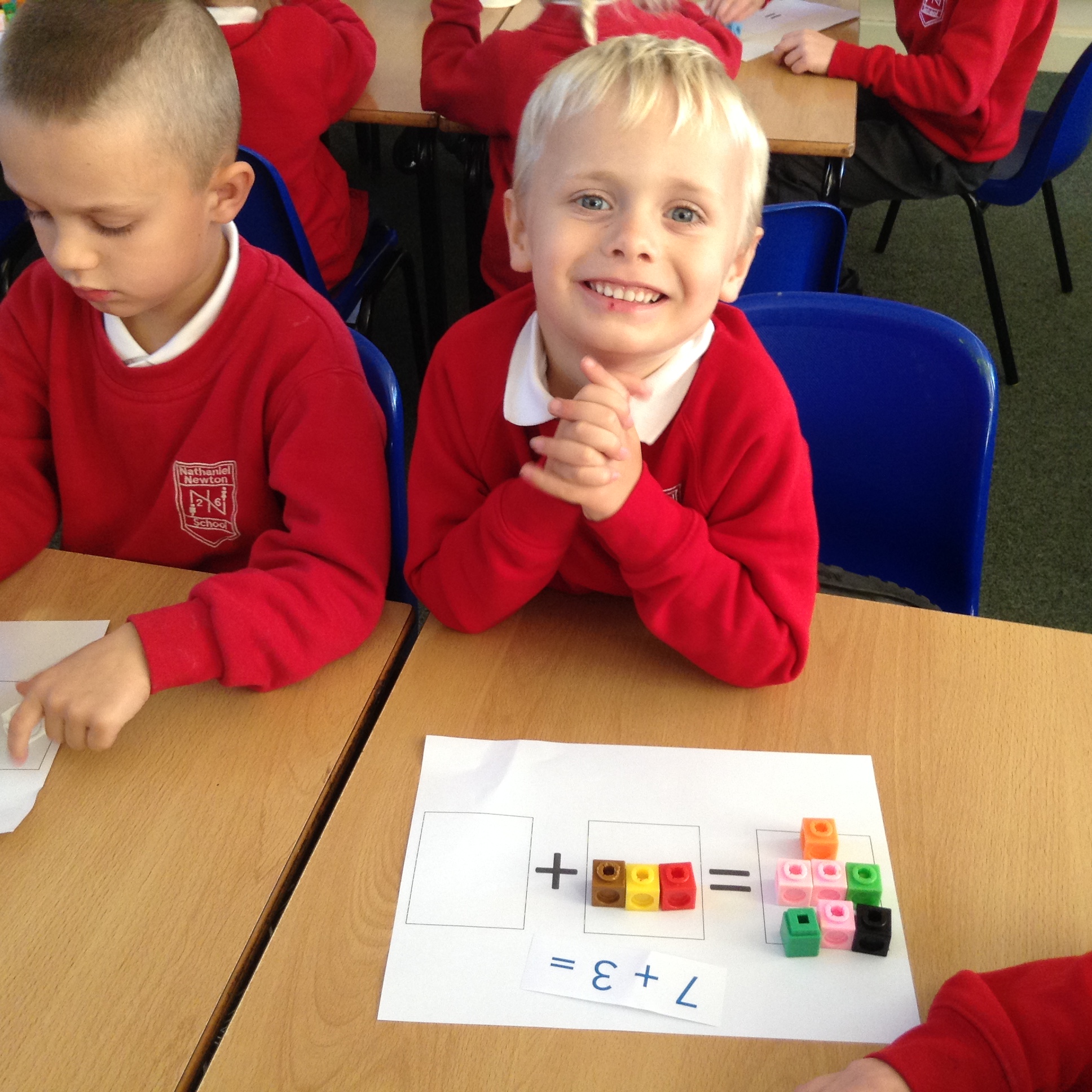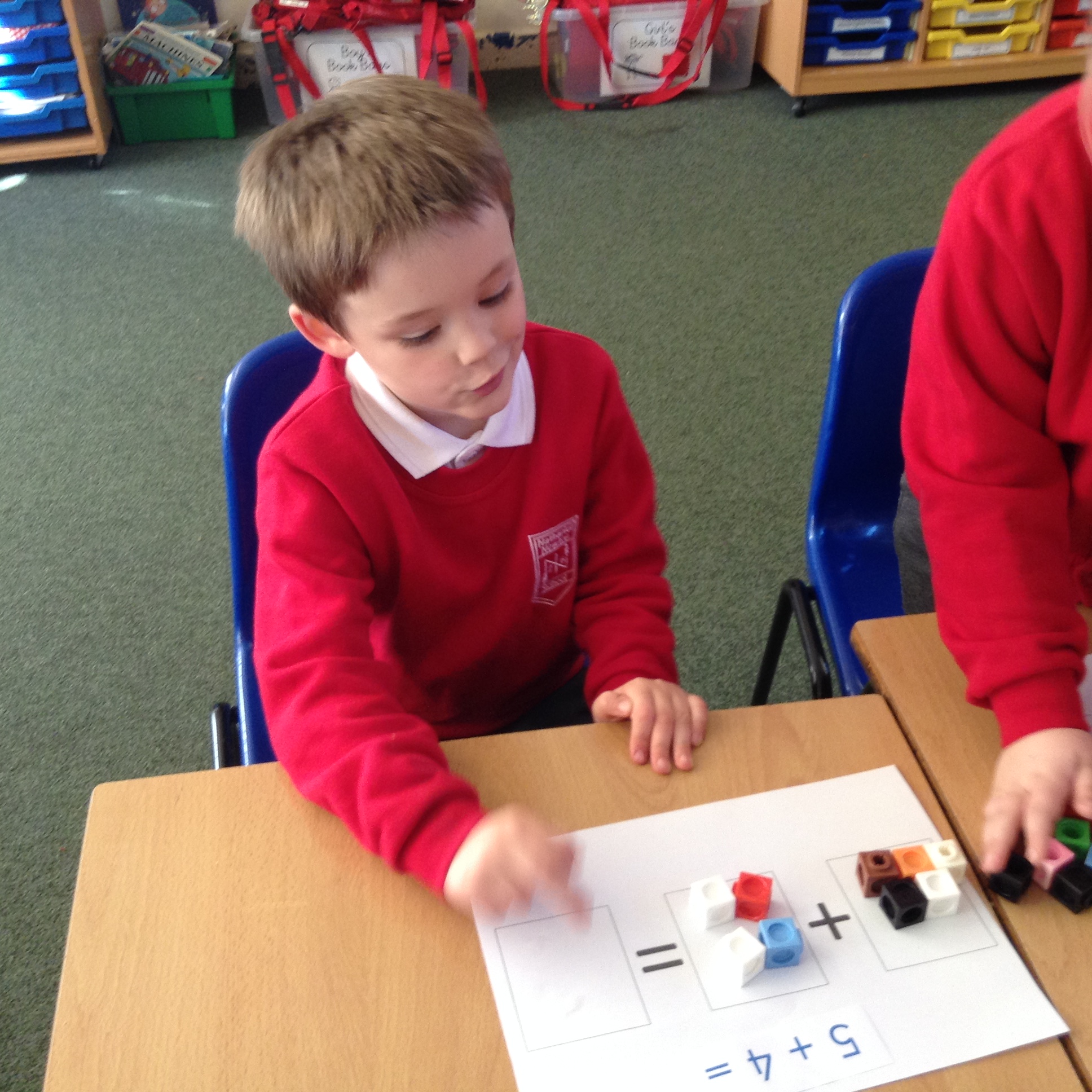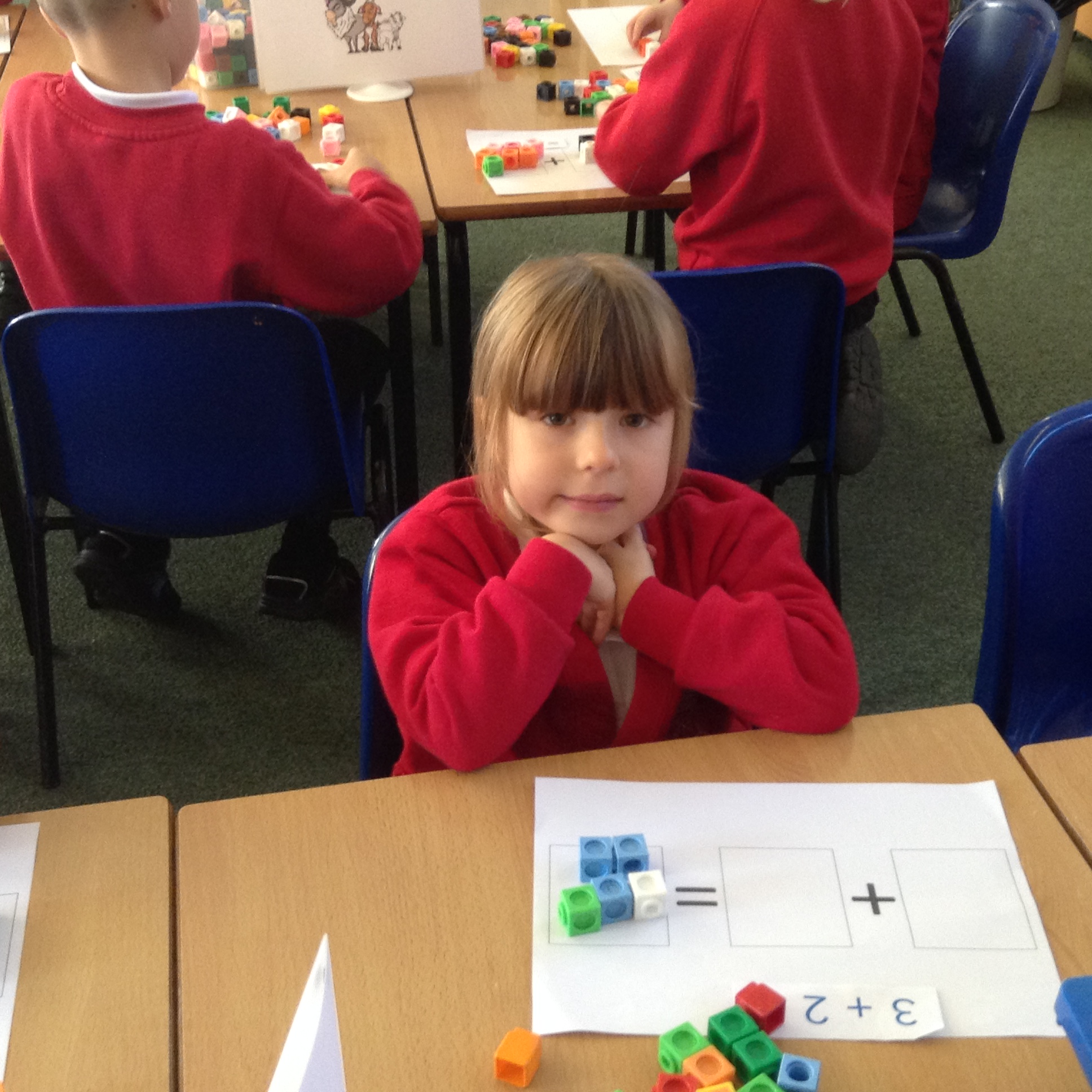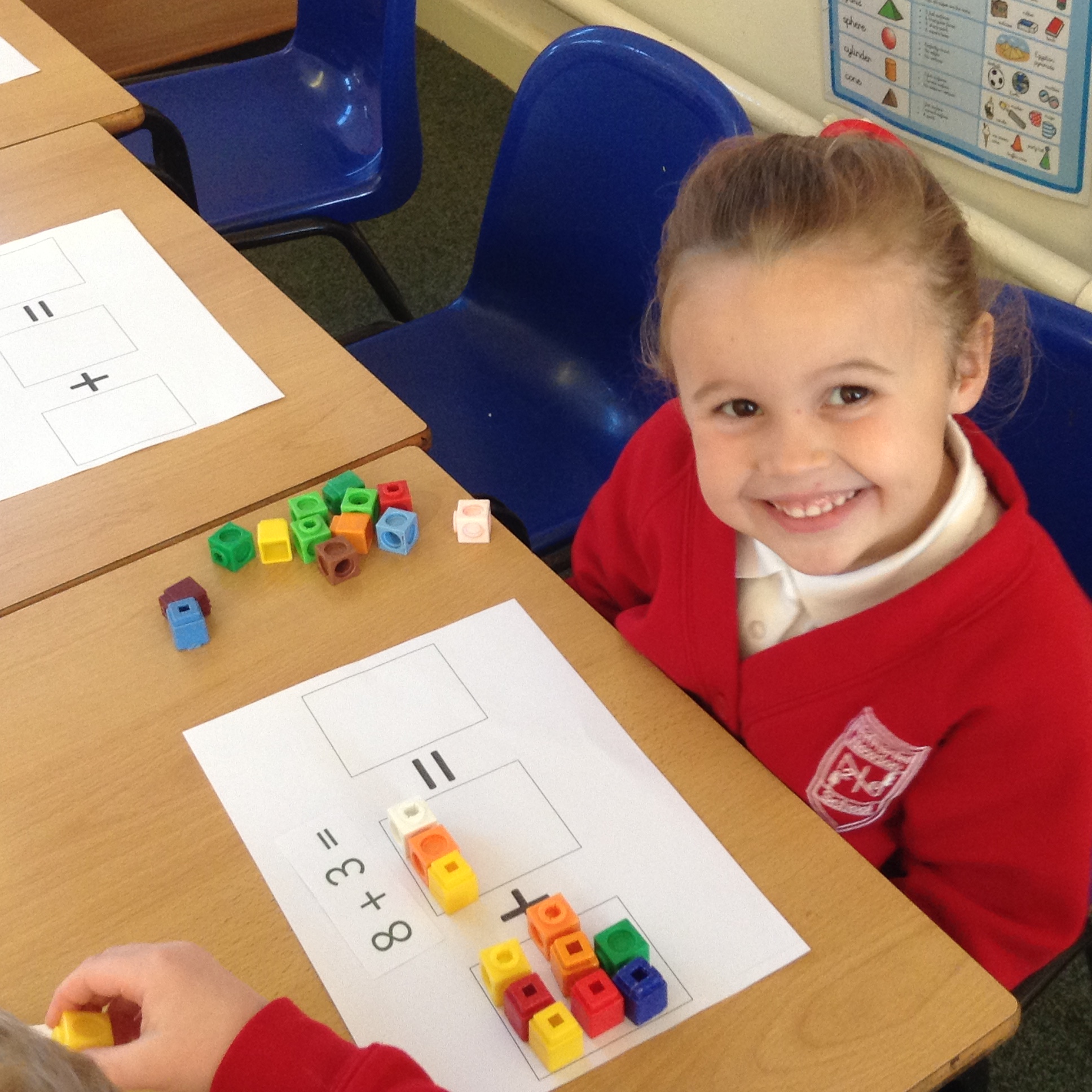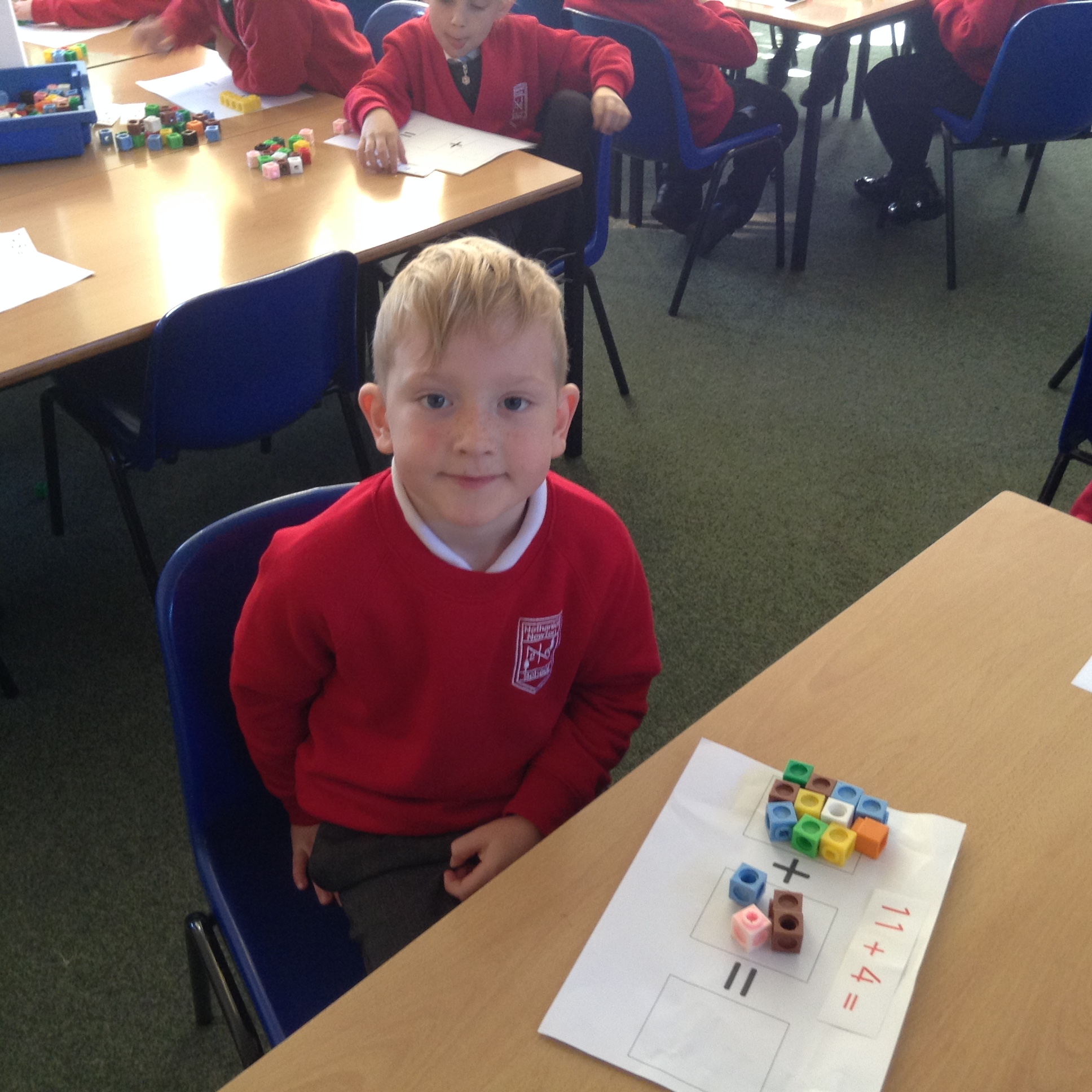 Making Bread
As part of out 'Traditional Tales' topic we have been learning the story of the Little Red Hen. We worked together to mix ingredients together to make bread dough, we enjoyed kneading the dough and rolling it into breadsticks.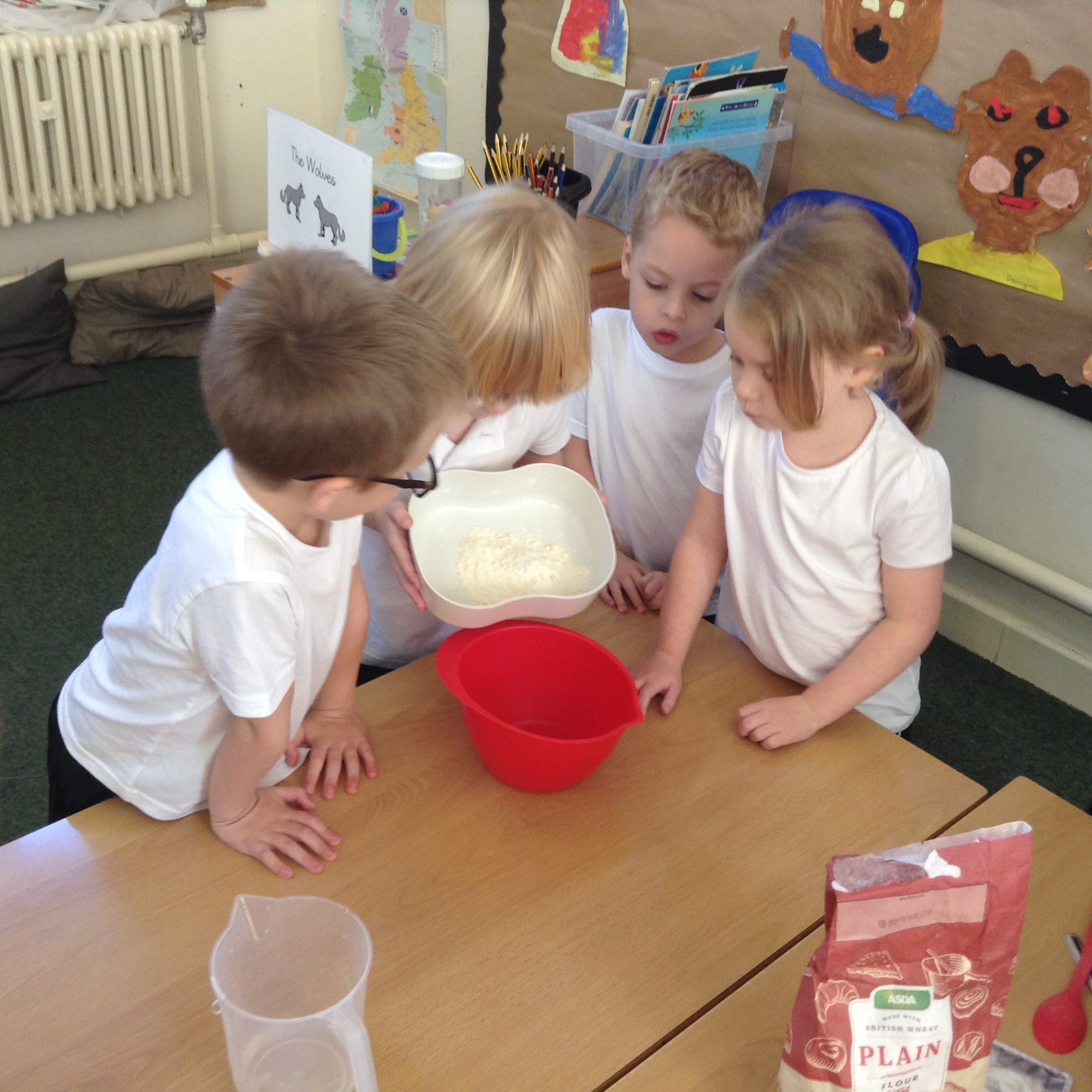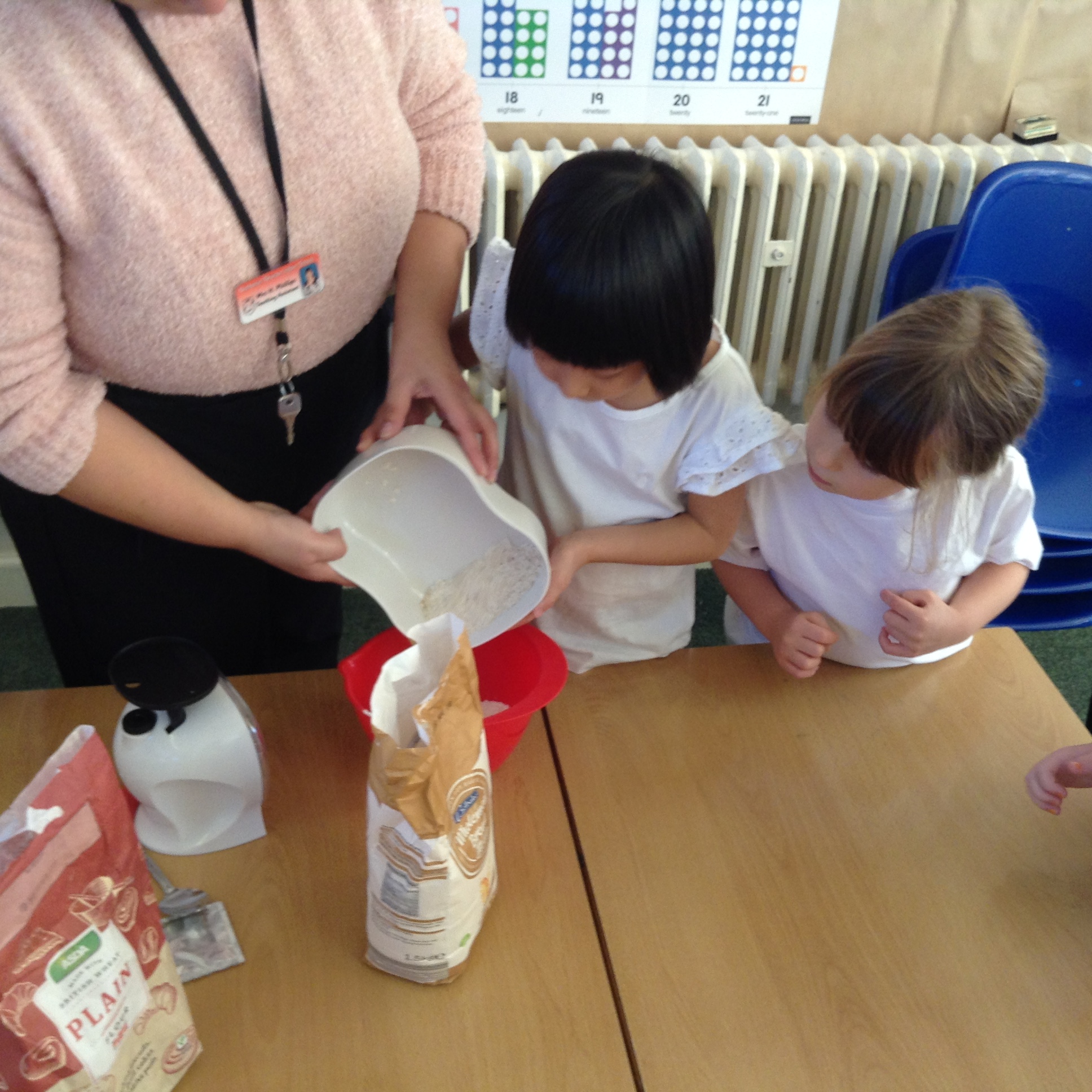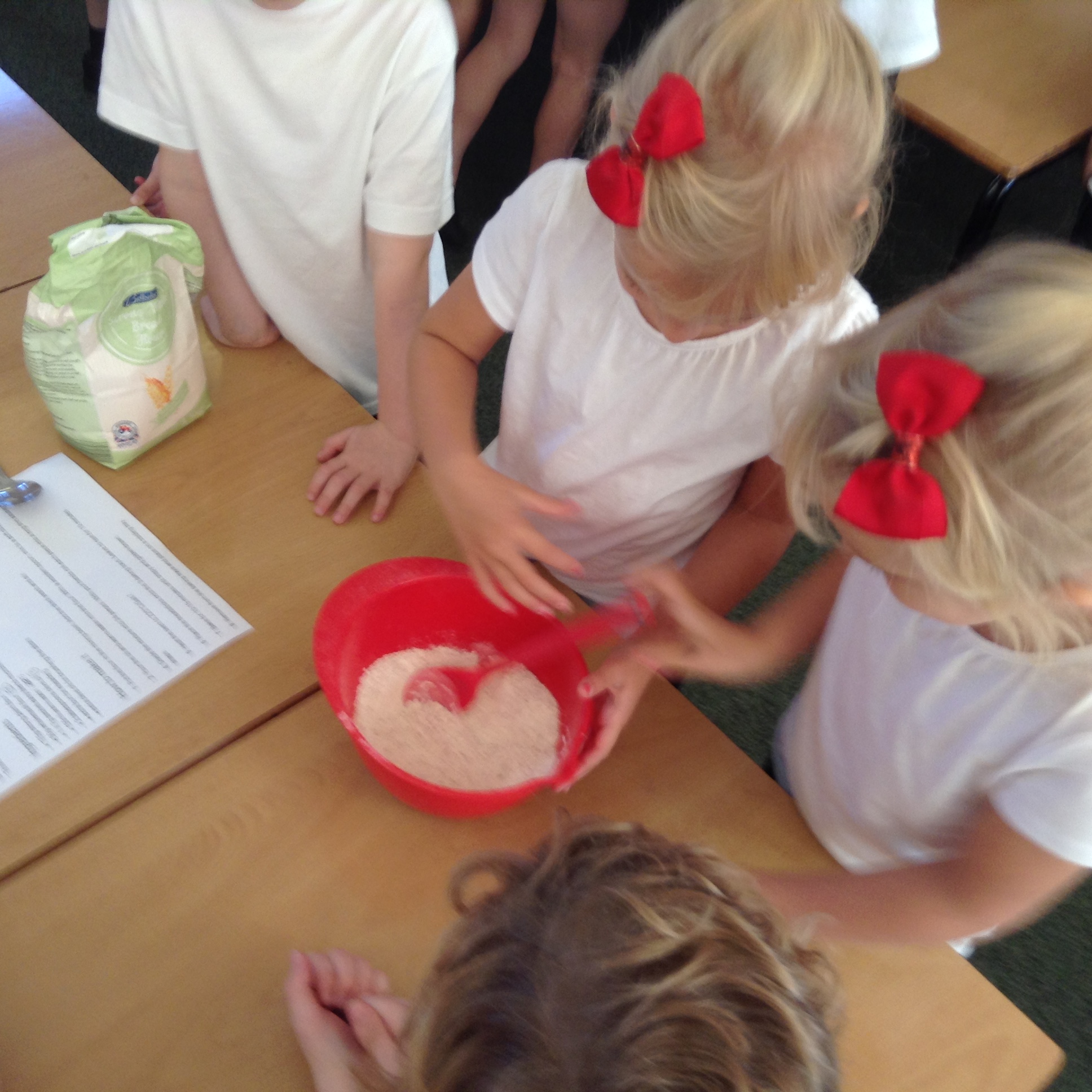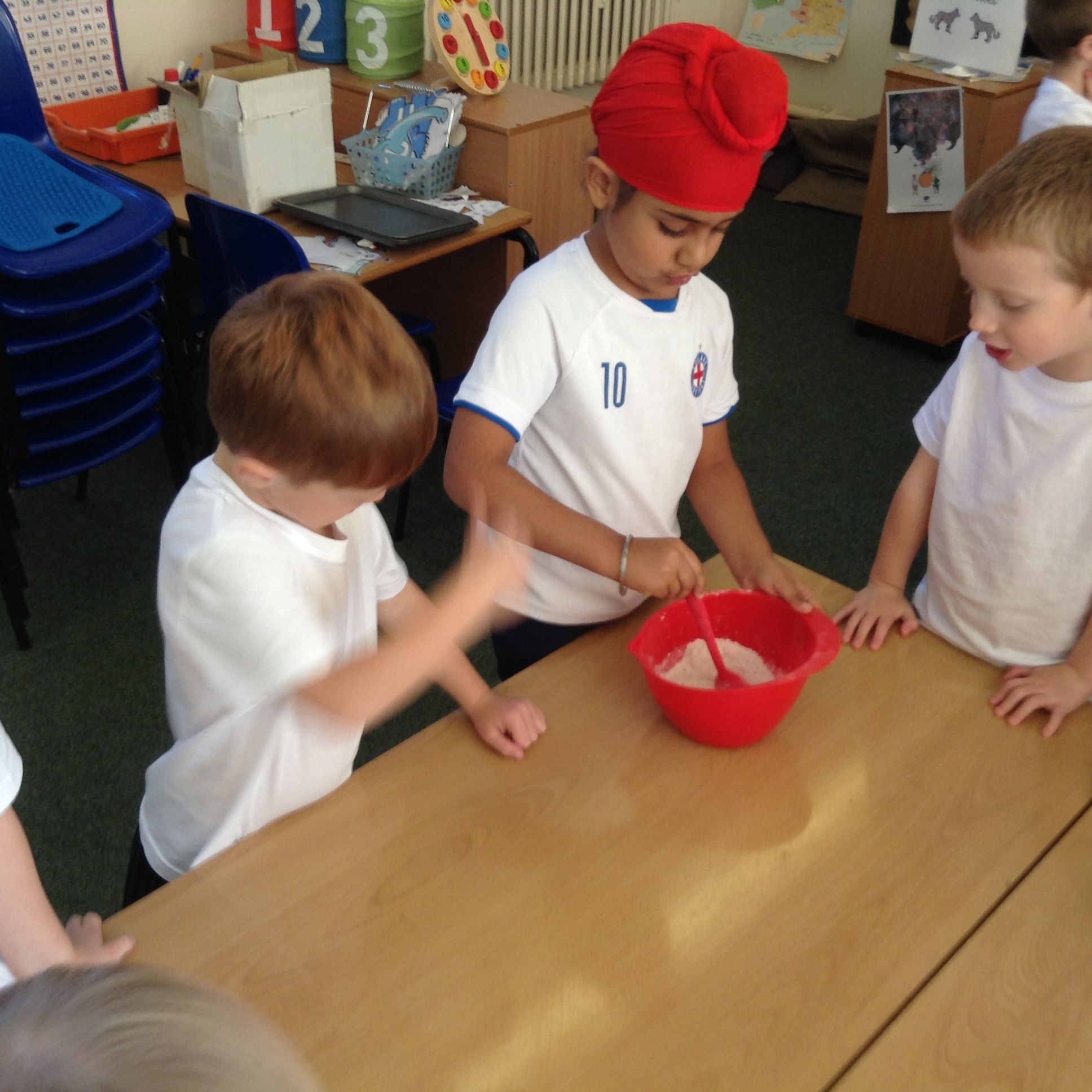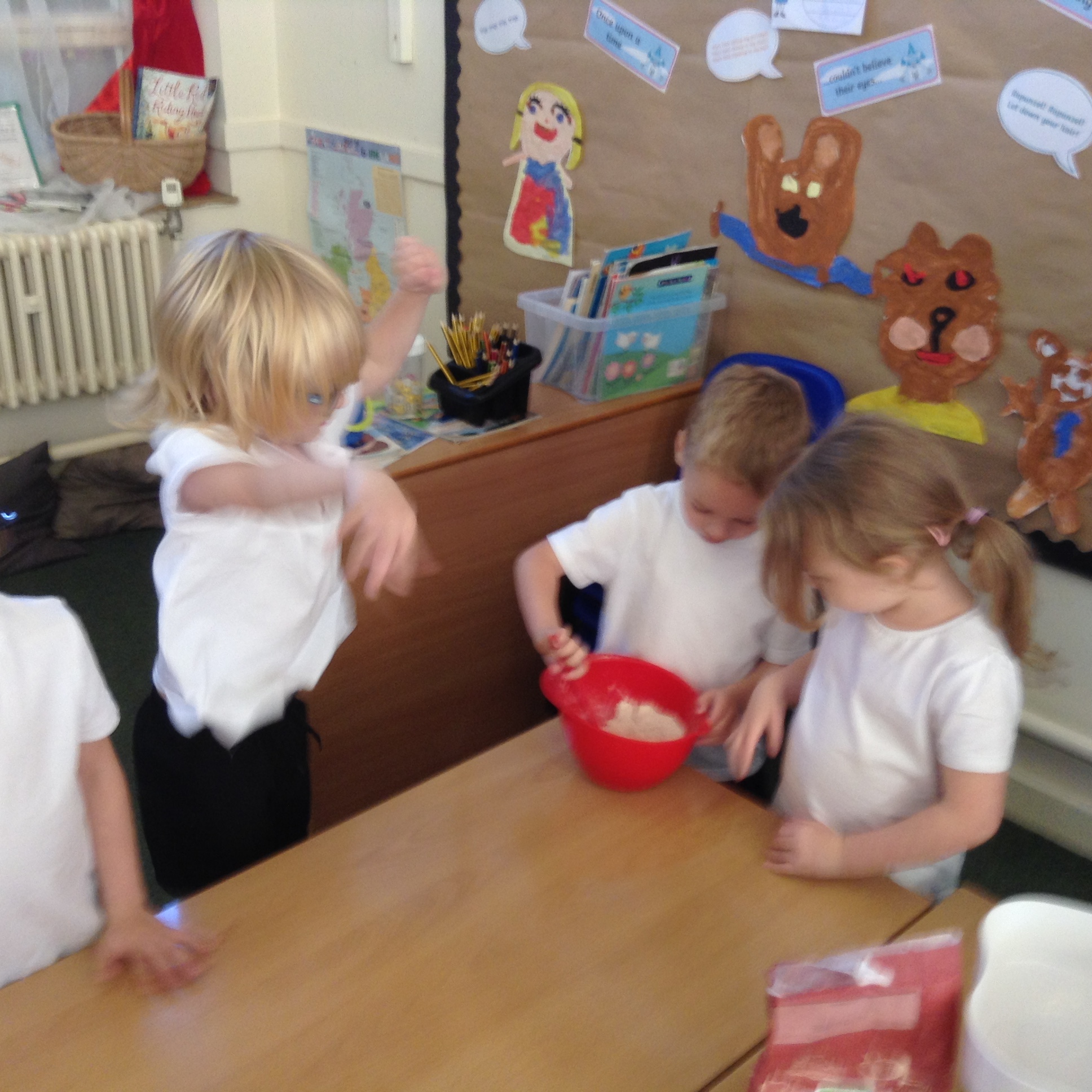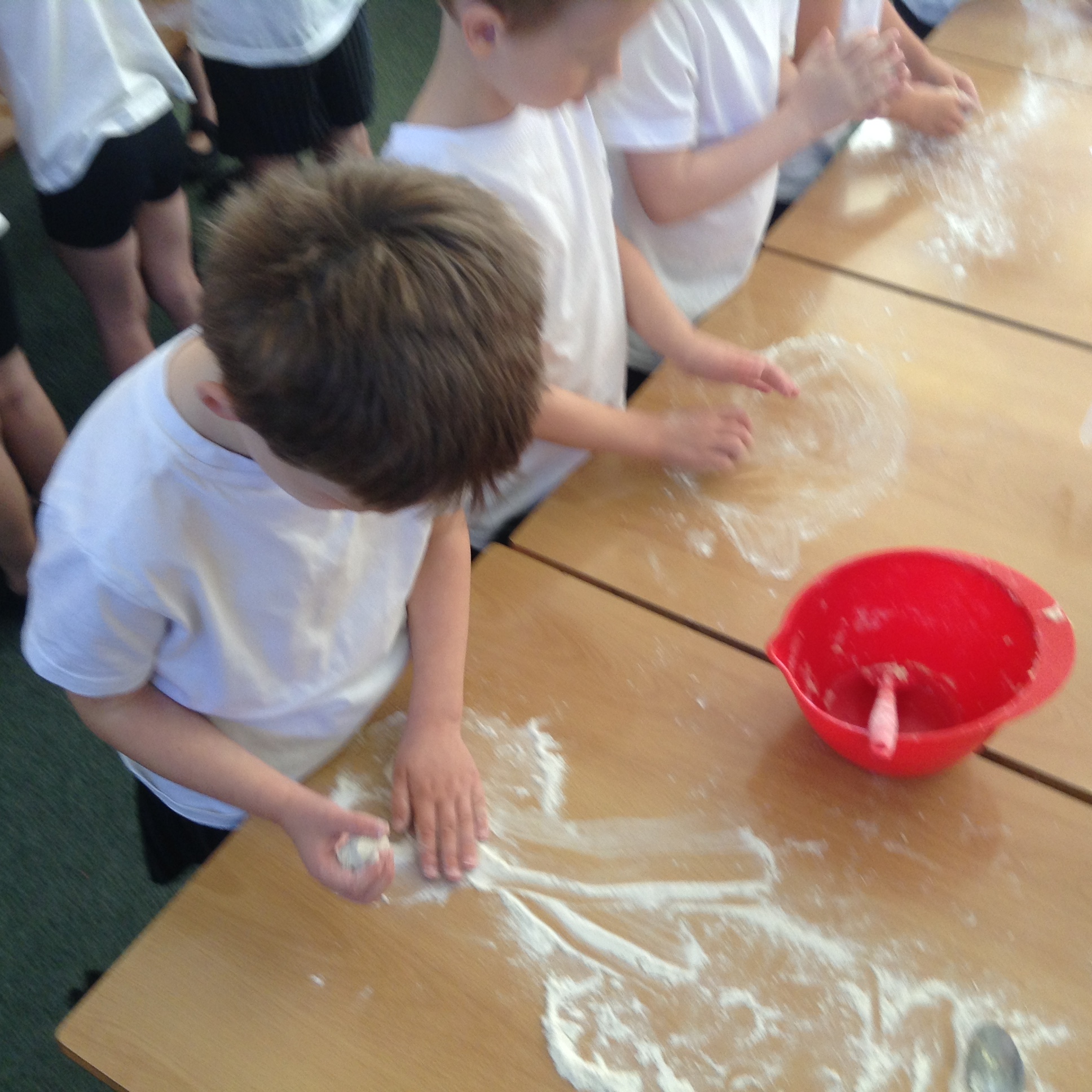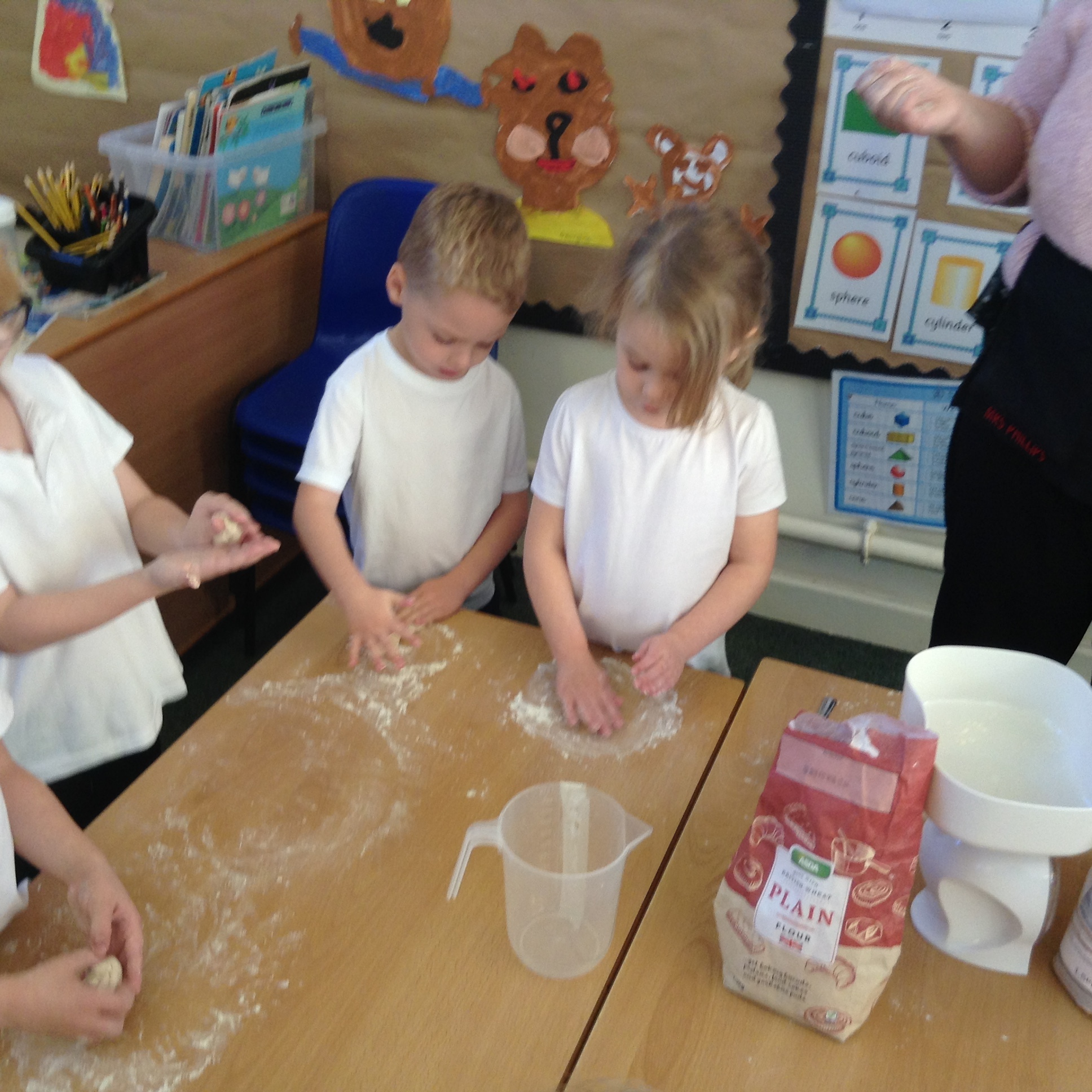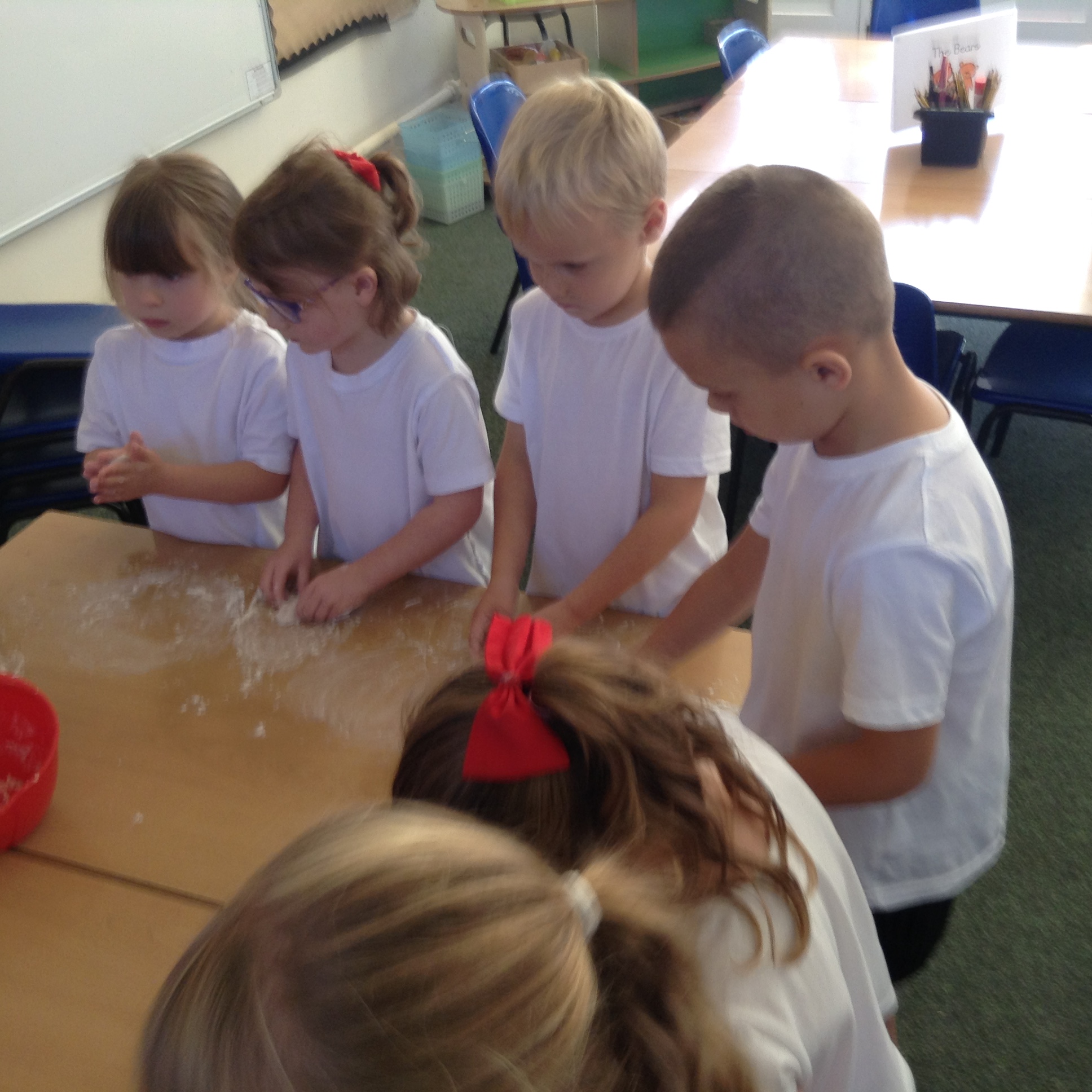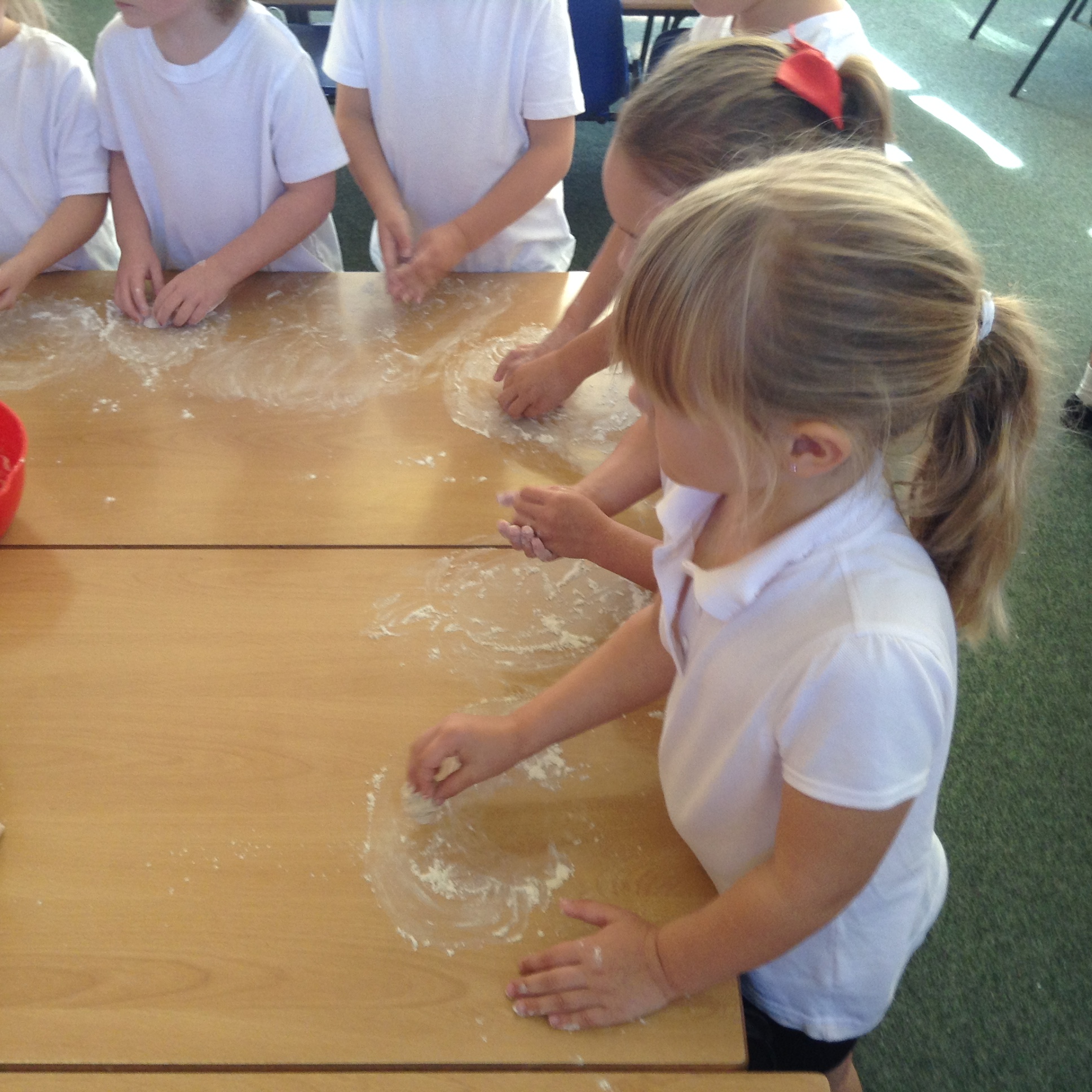 Music with Mrs Westley
We have been working really hard with Mrs Westley to learn a Little Red Hen Rap that we are going to be preforming in our Harvest Assembly. We've been working so hard that this week we won Mrs Westley's music award for best class in the school.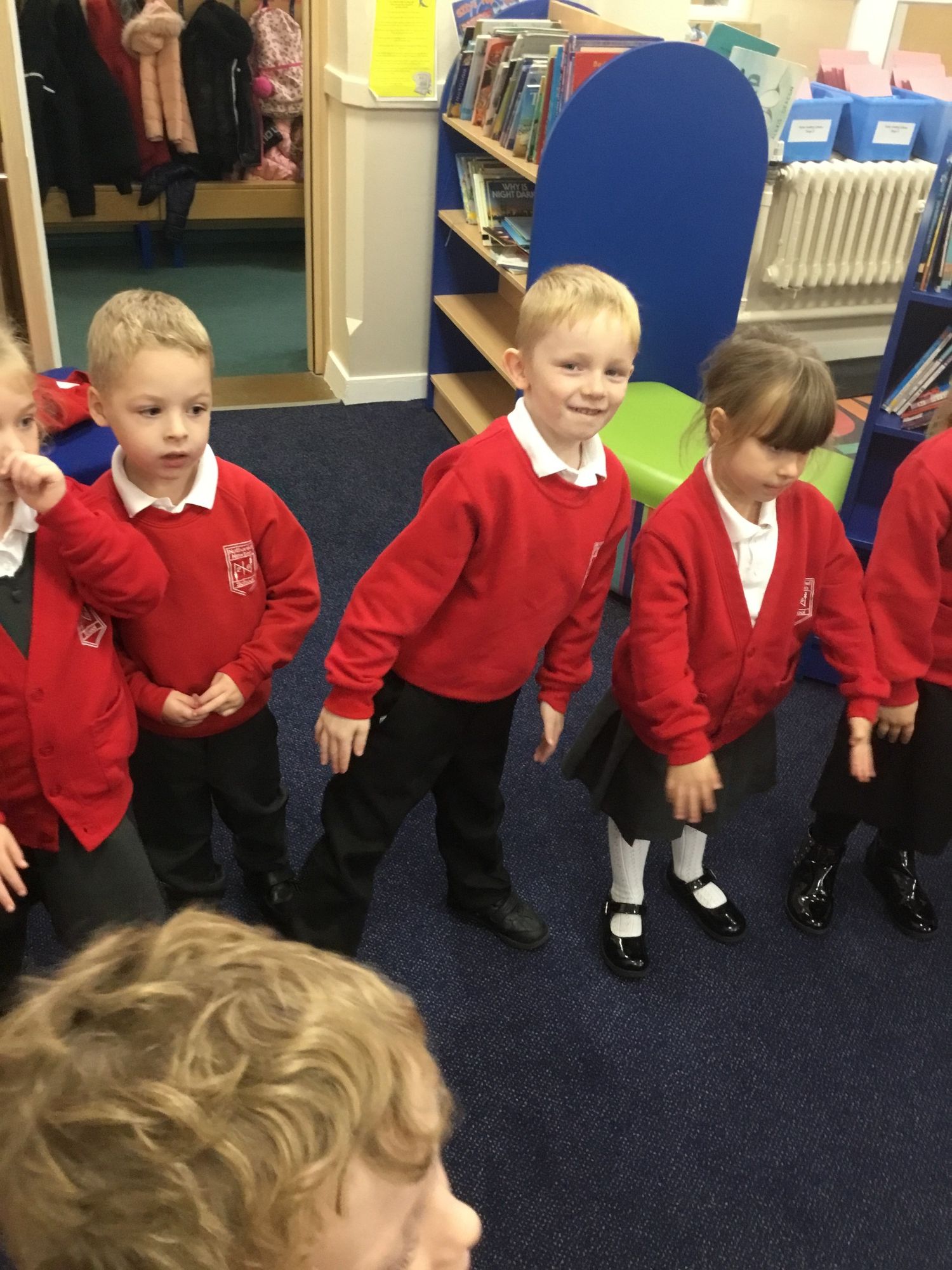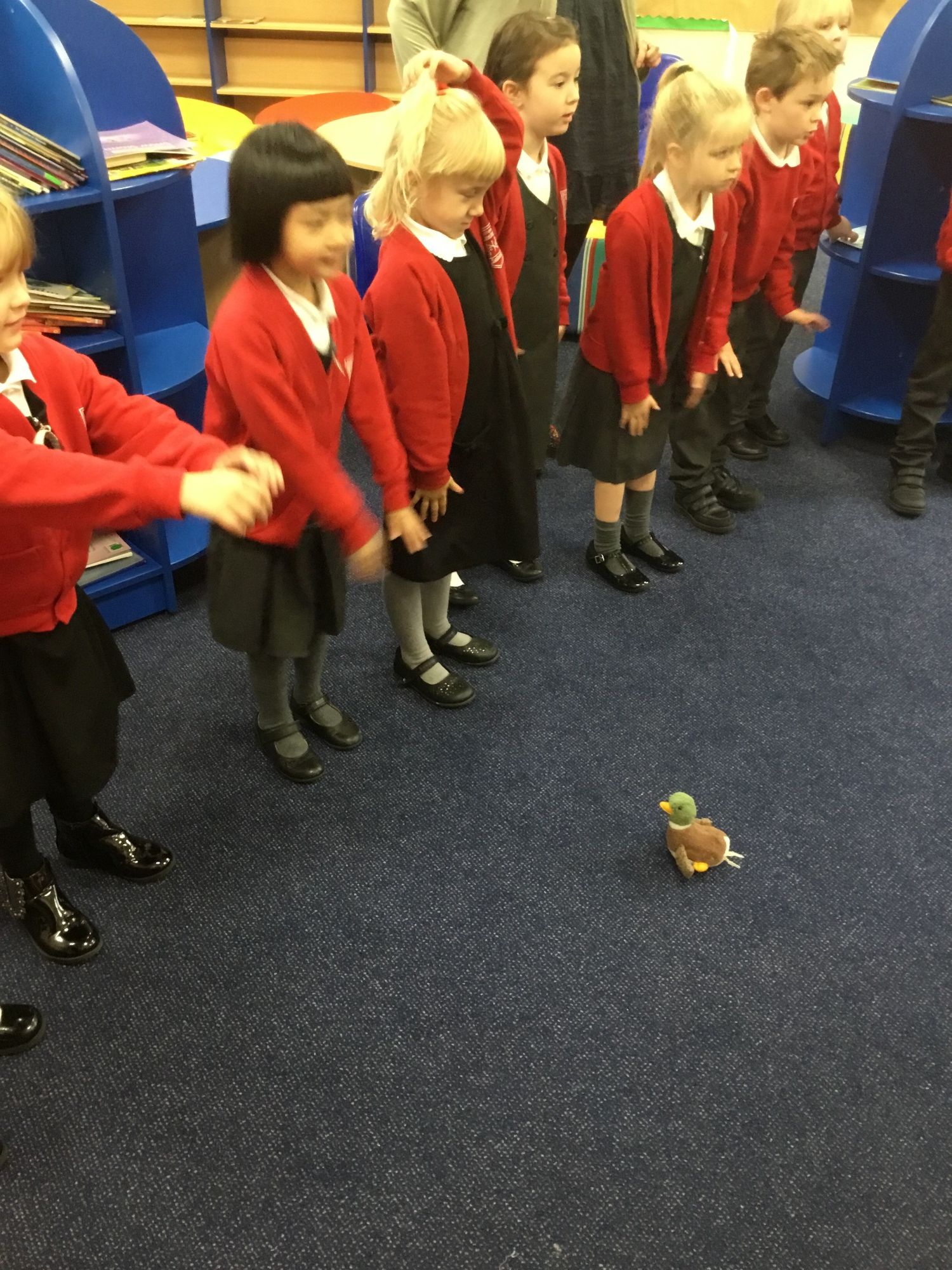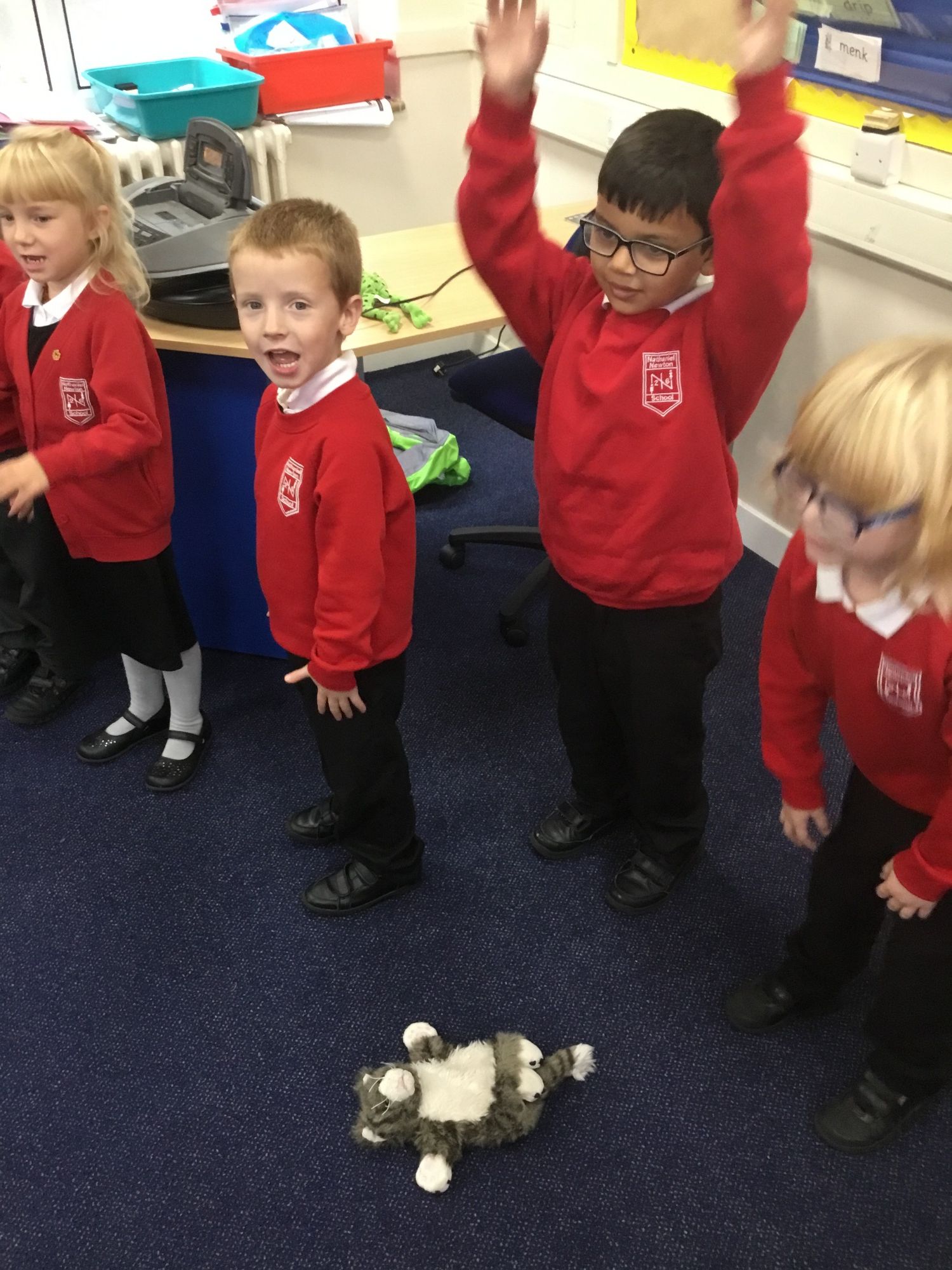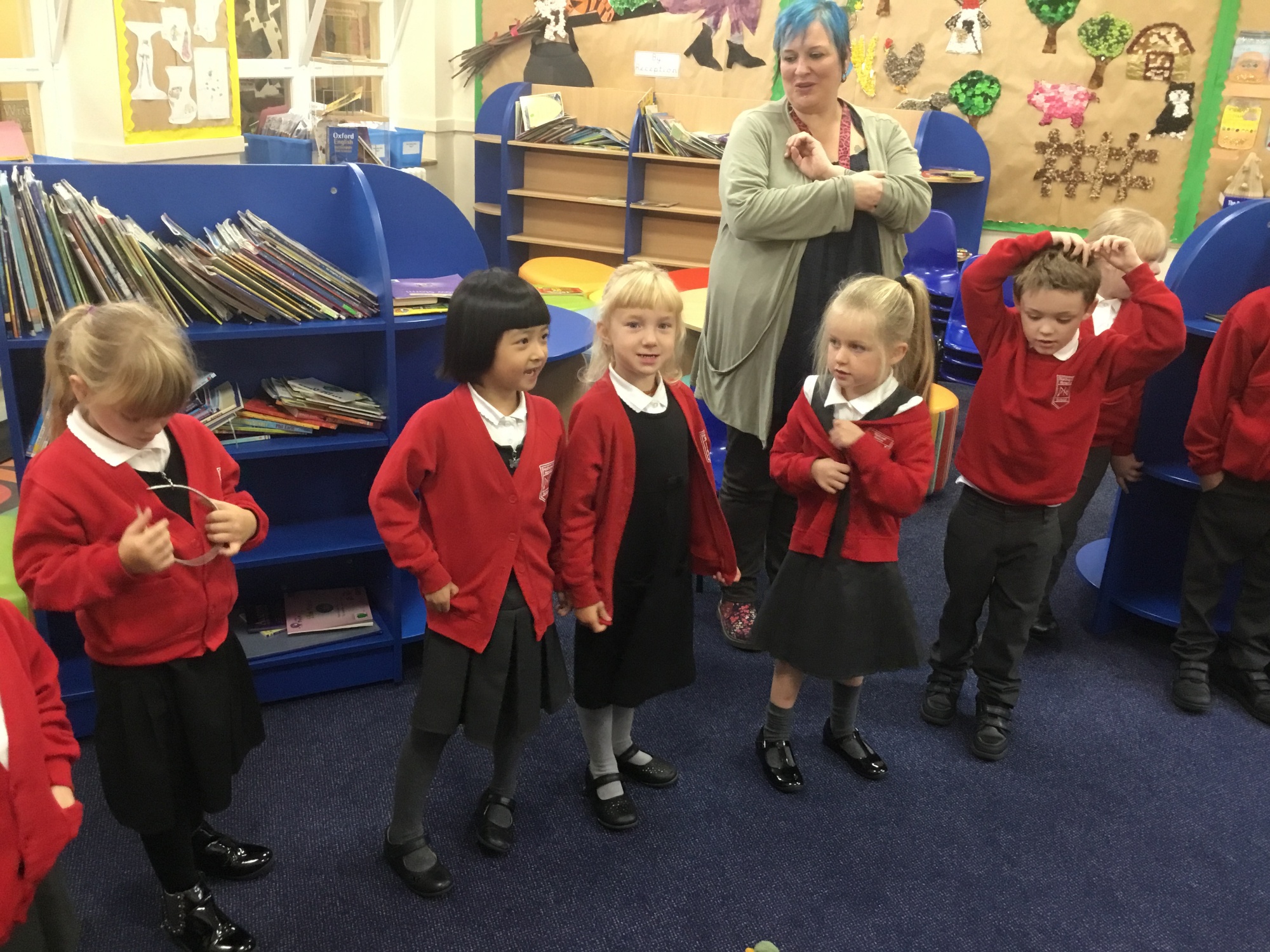 Teddy Bear's Picnic
As part of our 'Traditional Tales' topic we were learning all about the story Goldilocks and The Three Bears. We made our own bear ears and brought in our own teddy bears to take to a teddy bear's picnic with the rest of Year One. We enjoyed eating Pombear crisps and dancing to The Teddy Bear's Picnic song.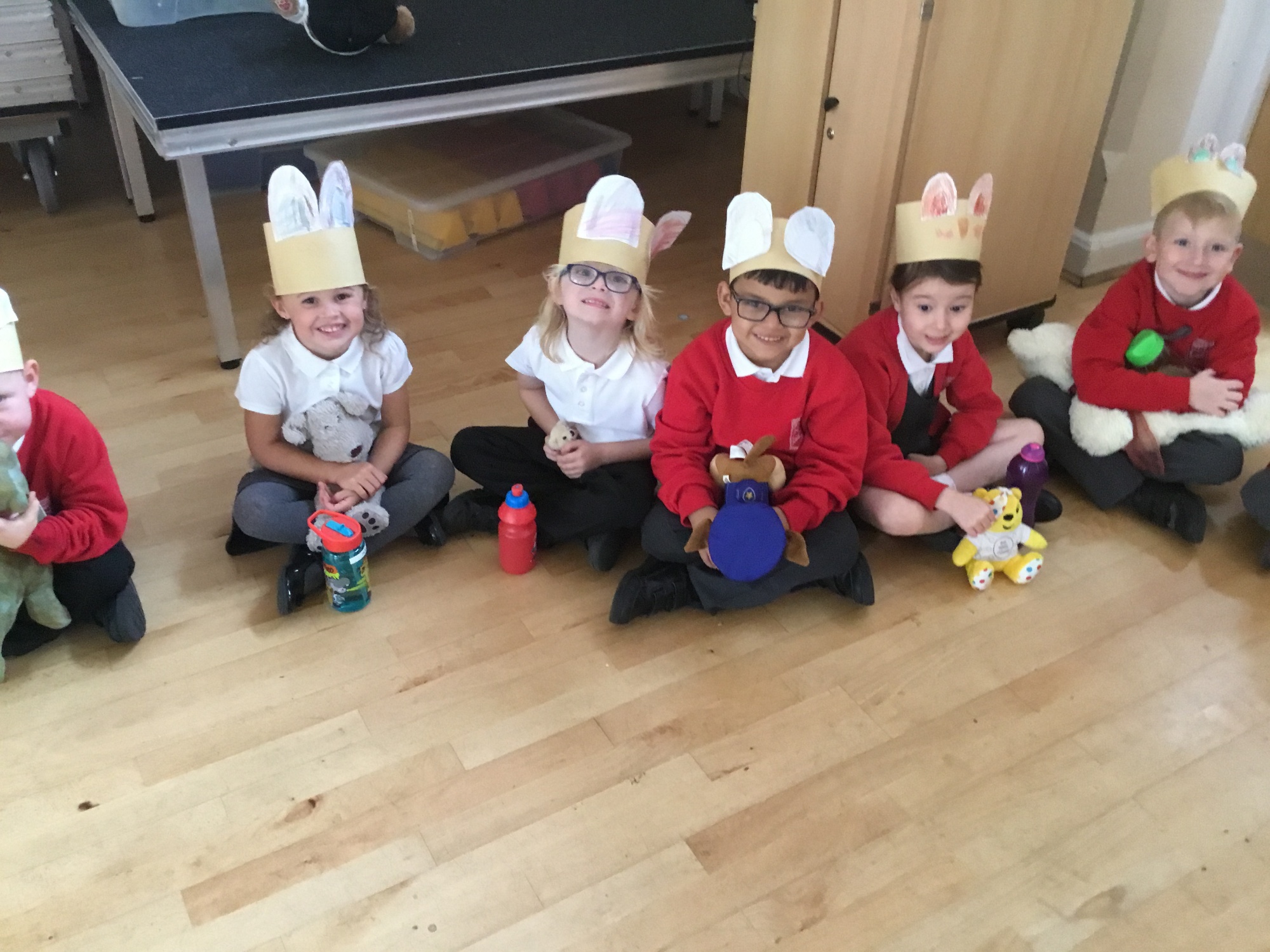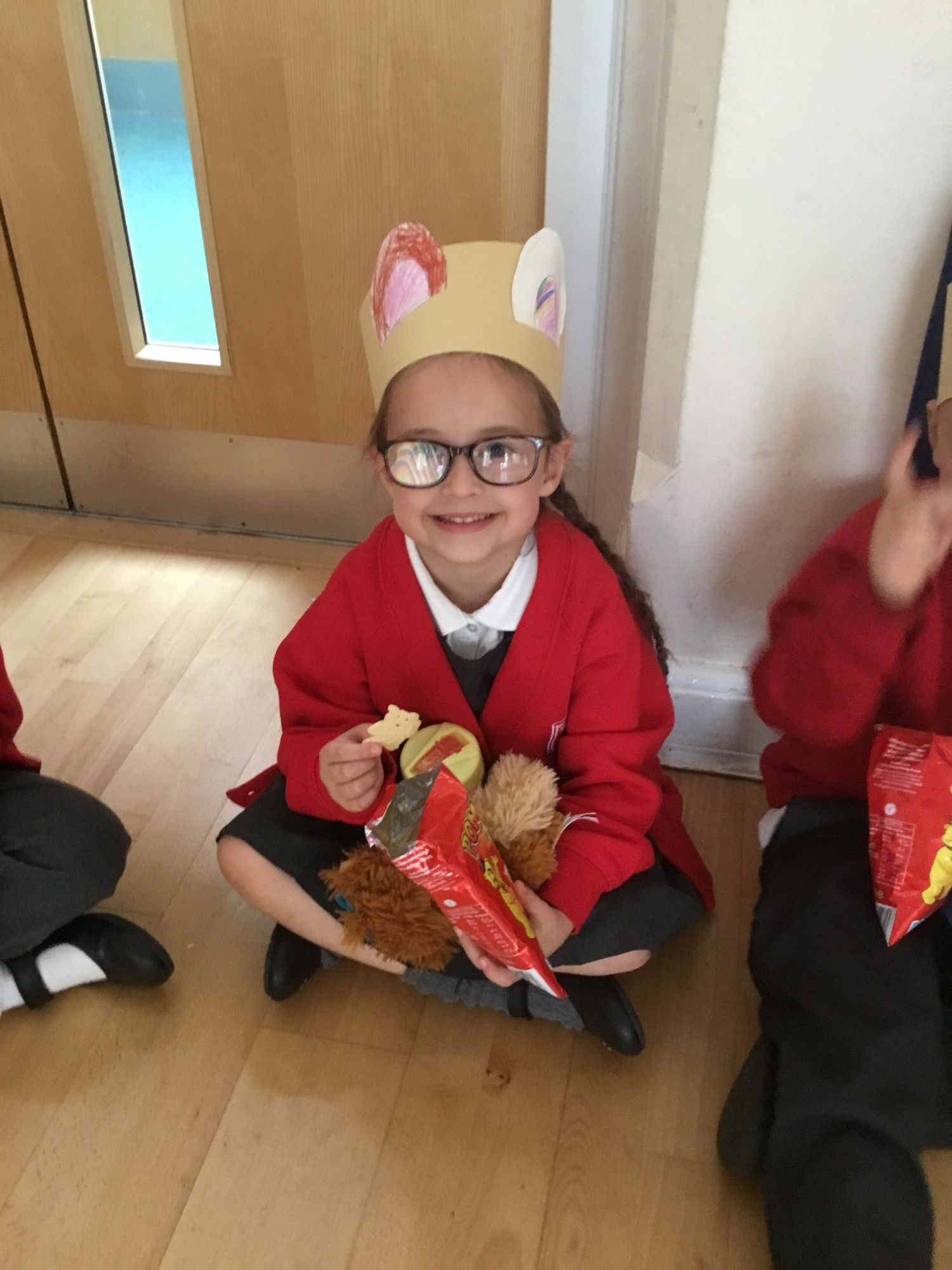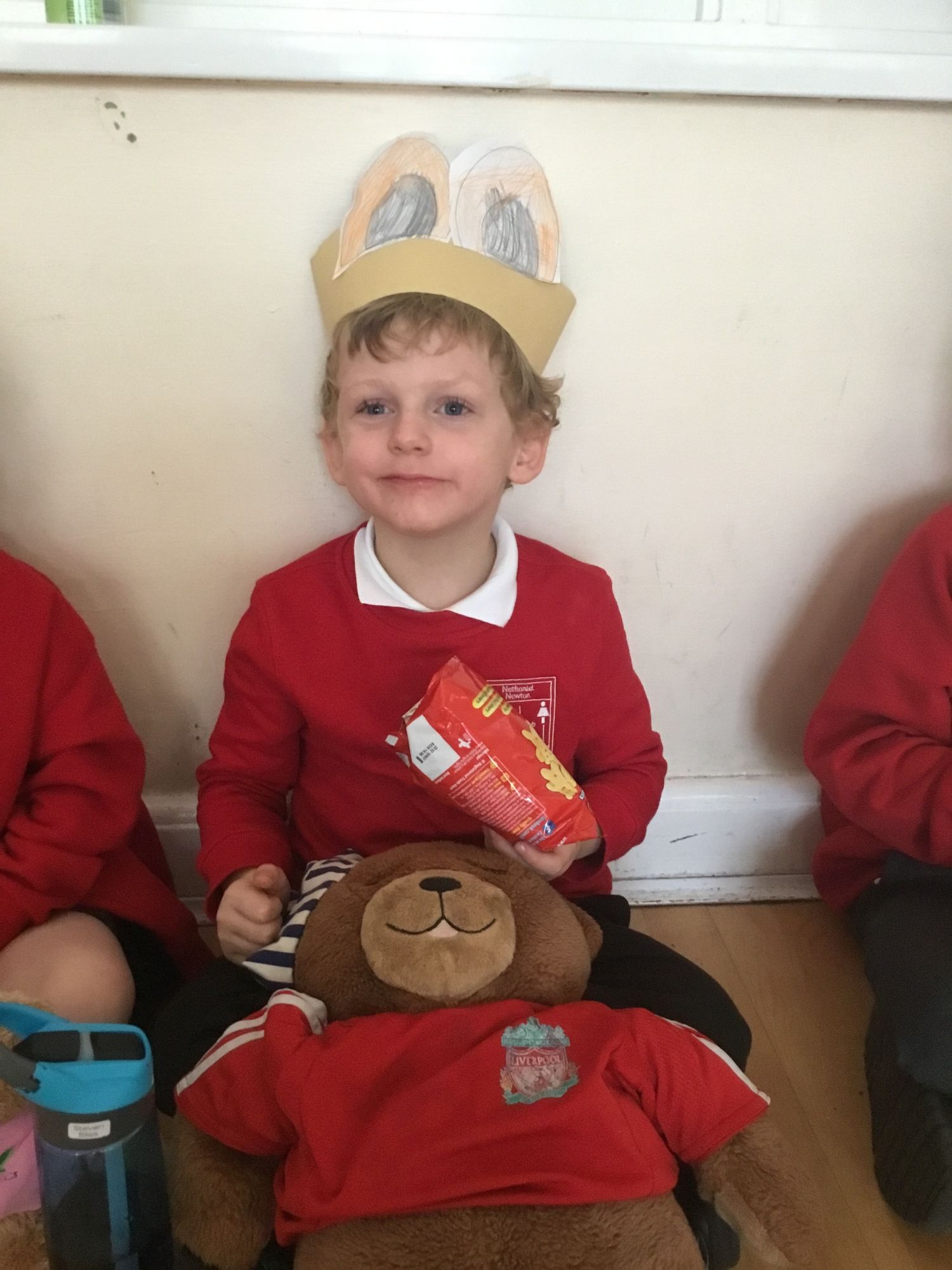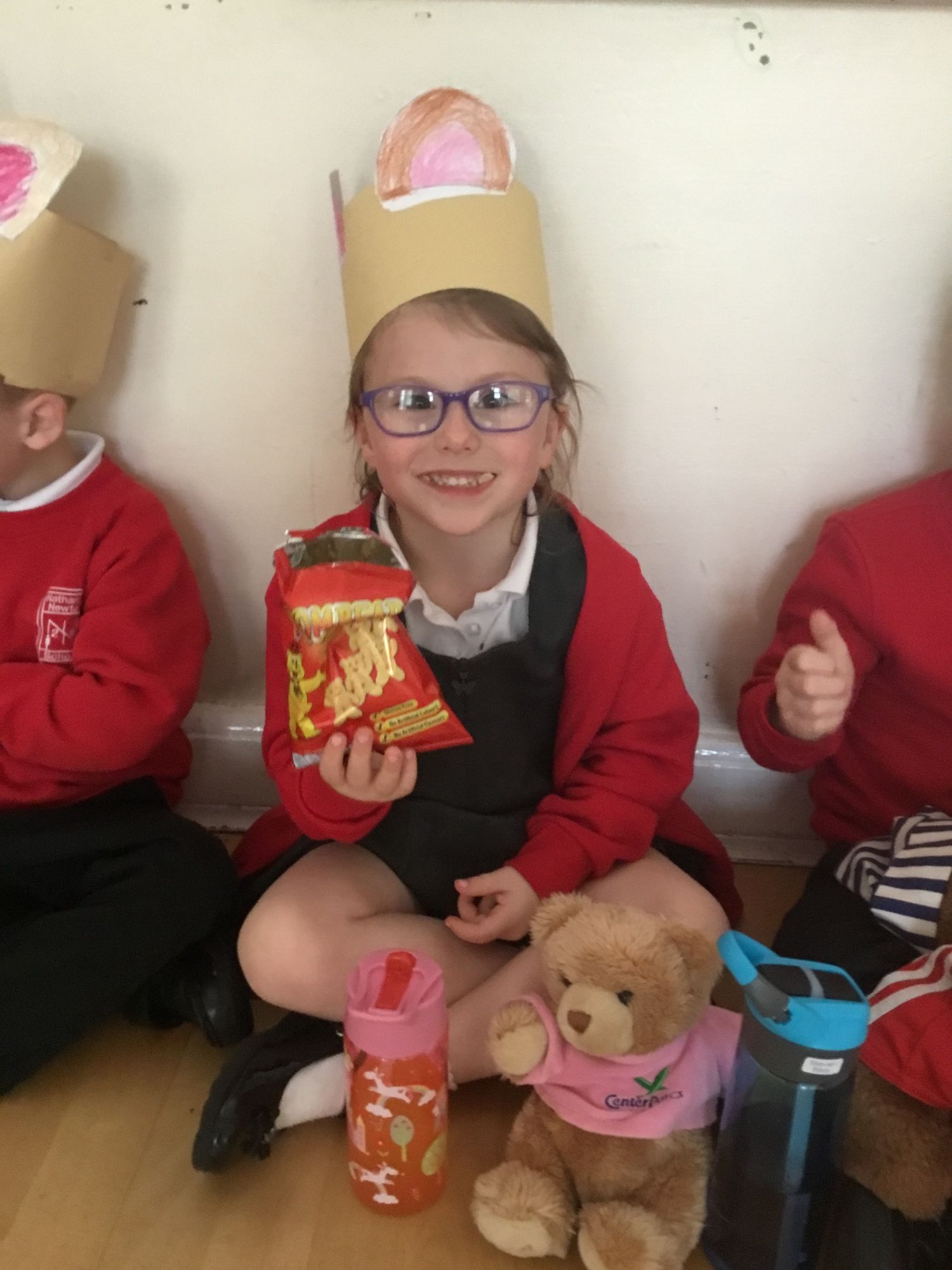 Place Value
This week in maths we have been using Numicon to show and display amounts of 10's and 1's.