In this section...
Welcome to 1Ir's Class Page!
Mothers' Day Art
We have been creating greeting cards for our mums and portraits of them for Mothers' Day. We hope all mothers had a great day!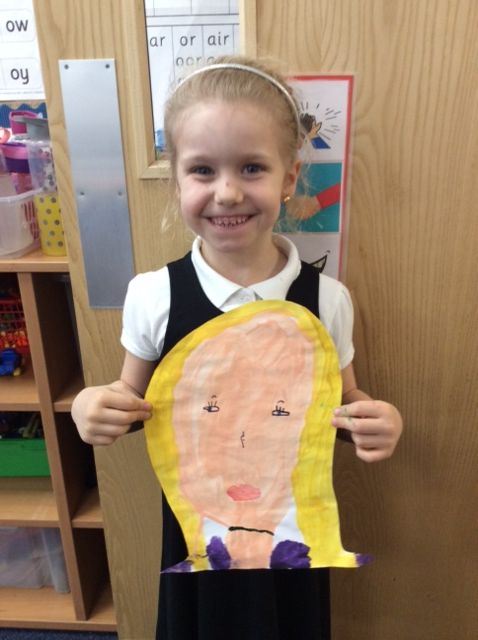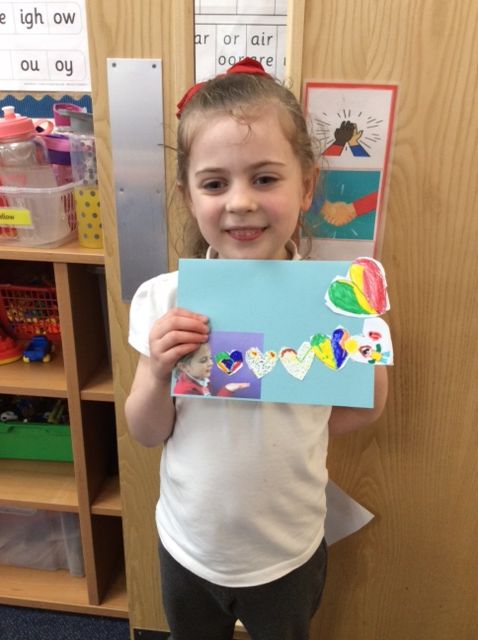 Pupil of the week
Today we celebrated our Pupil of the week in class instead of in the hall. Connor is our Pupil of the Week because he always works hard in maths. We presented him with a certificate and sang the Well Done song to him. We really enjoyed our in-class assembly!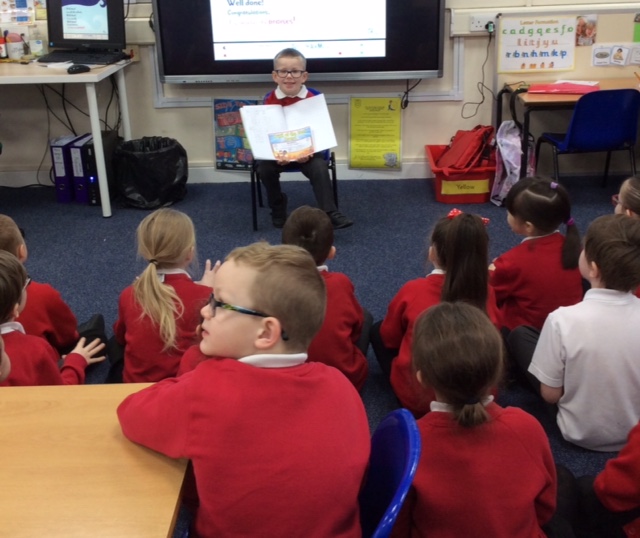 Our new book corner!
Mrs Ireland has created a new jungle themed book corner for us which we absolutely love. It has made reading a more pleasurable and comfortable experience in our classroom.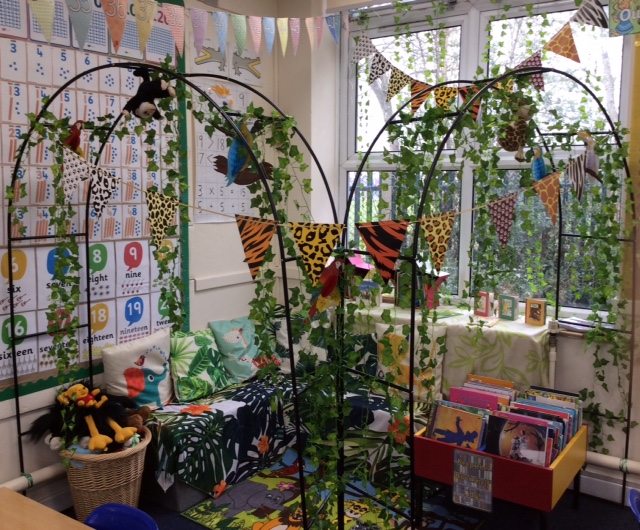 Toys Topic
Our topic this term has been all about toys. Have a look at the learning we have enjoyed from repeated pattern printing techniques inspired by the famous American artist Andy Warhol to a visit from a Victorian toy collector.
To begin our topic we brought our favourite toys into school to show our friends then we drew them and painted pictures of them using the same colours.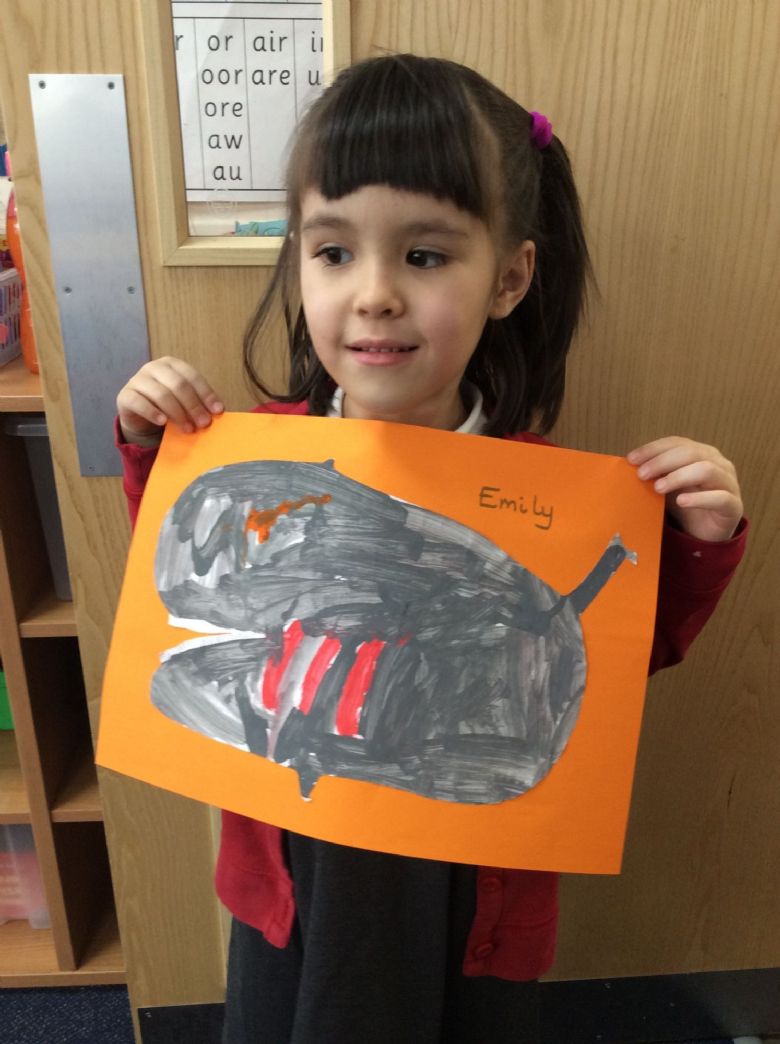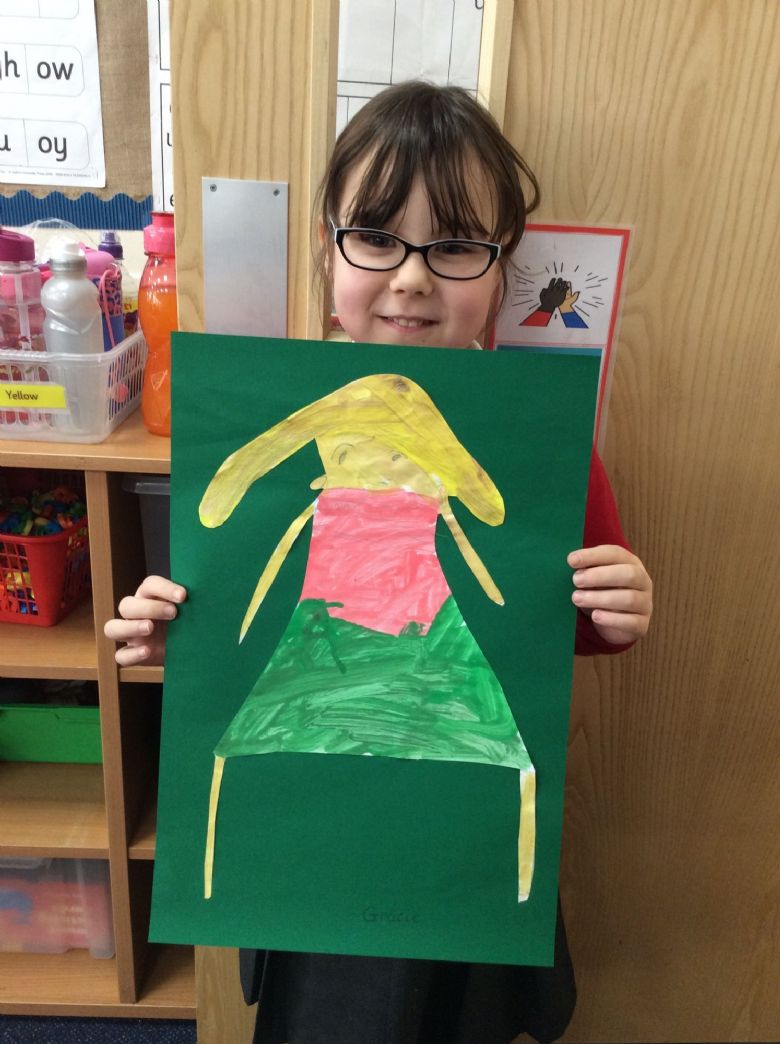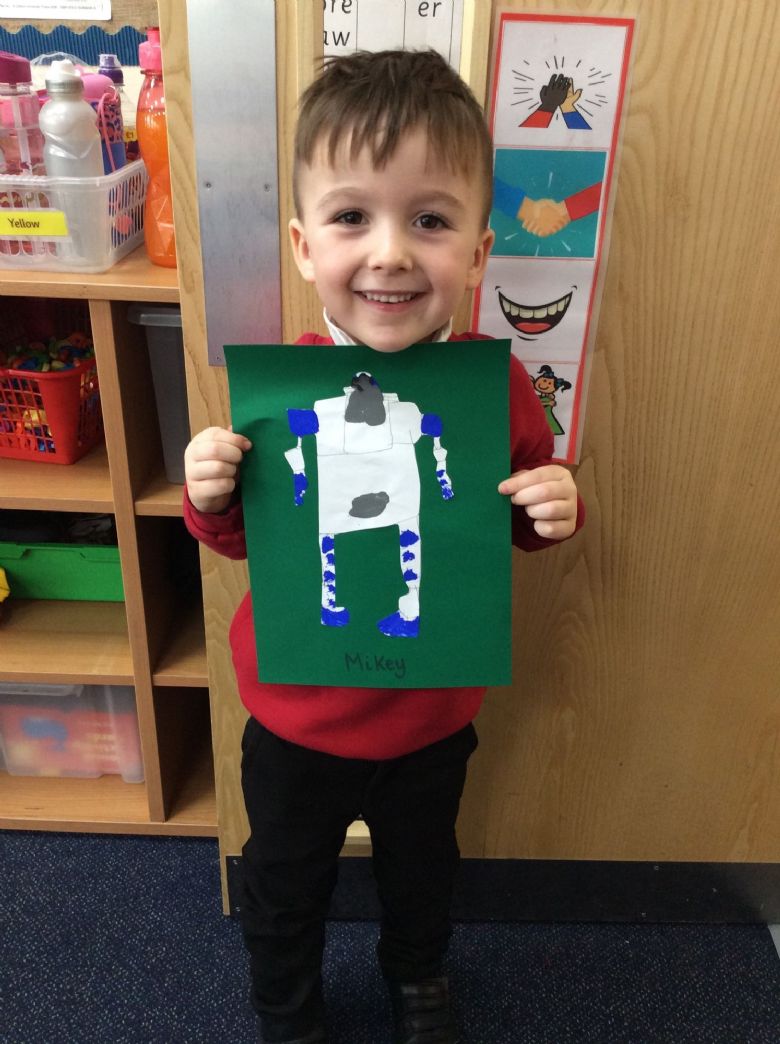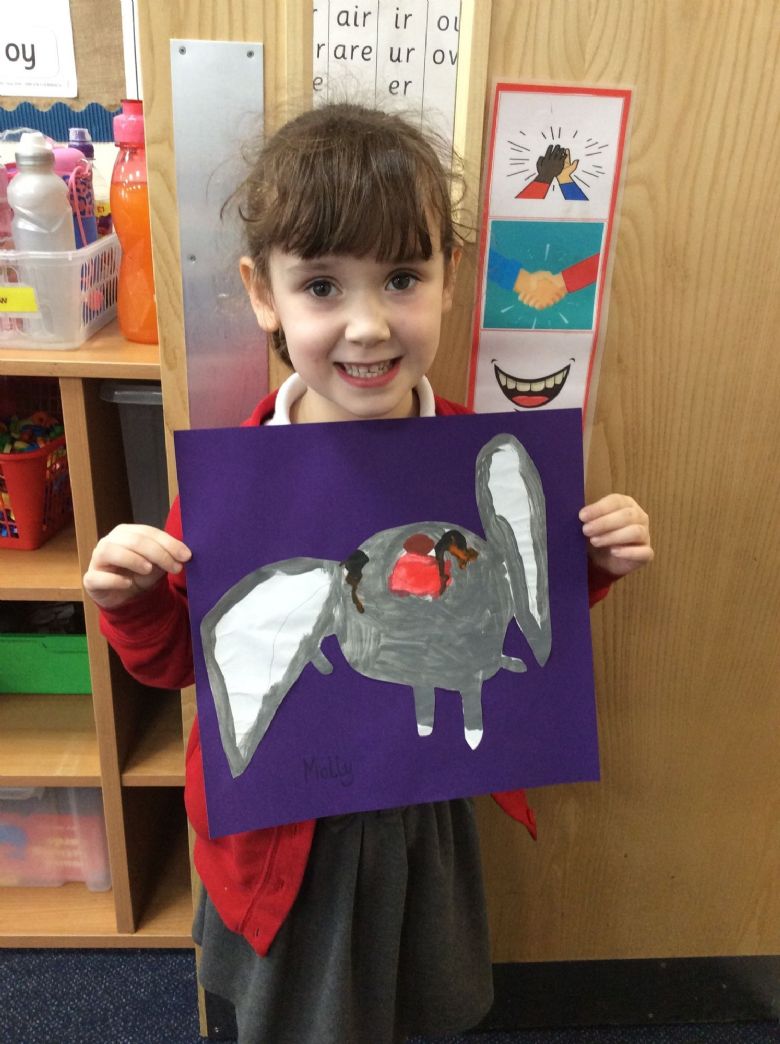 Tommy Top Hat came to visit Year 1. Tommy is a Victorian Toy Specialist who taught us how old toys were made and how they worked. We had lots of fun playing with old toys and playing traditional parlour games.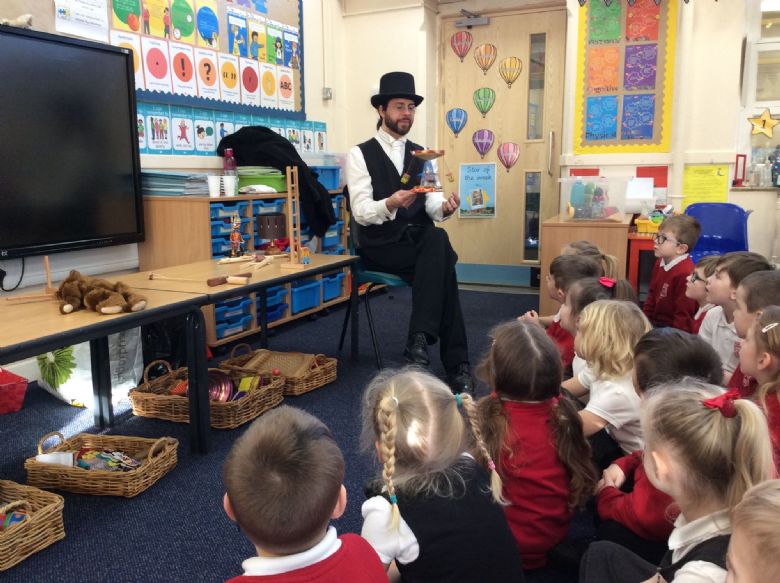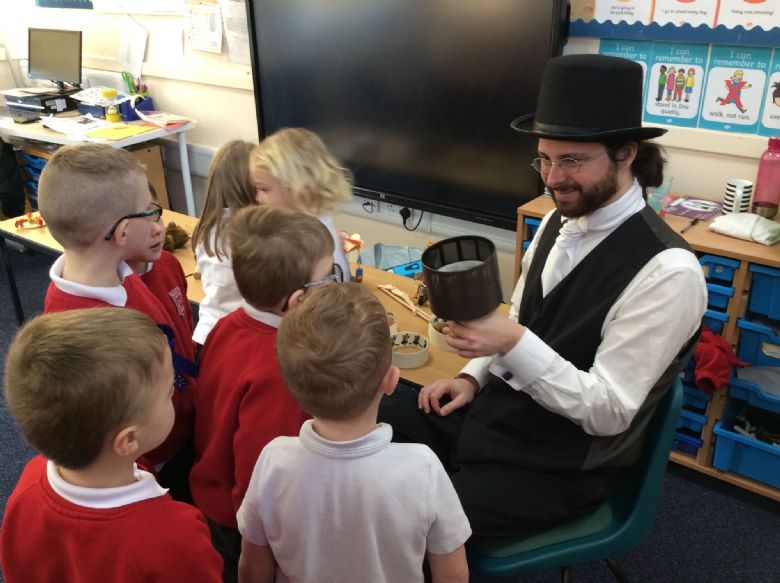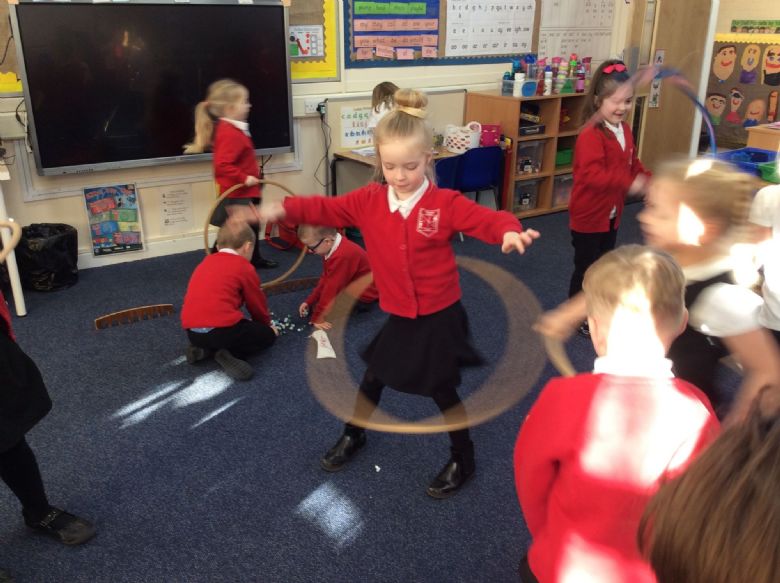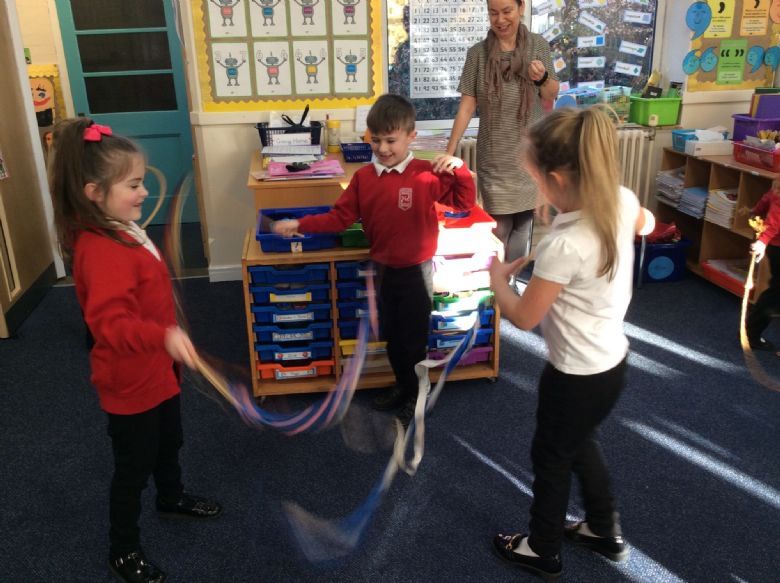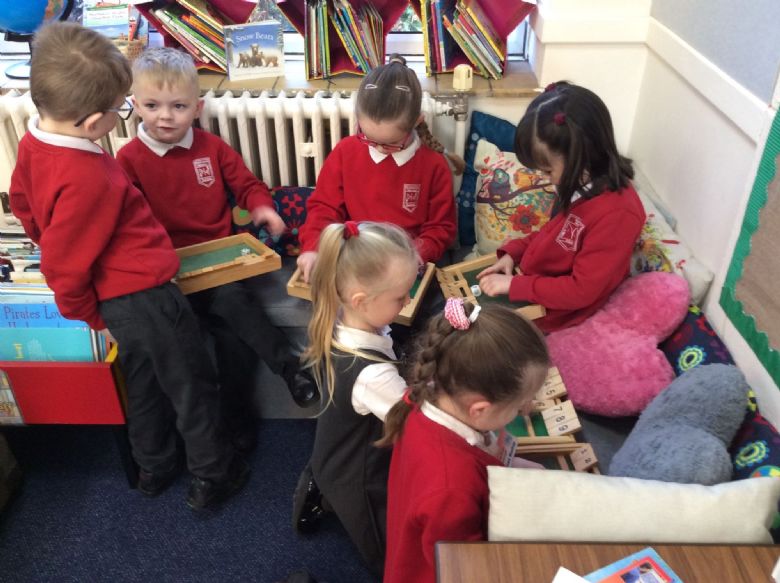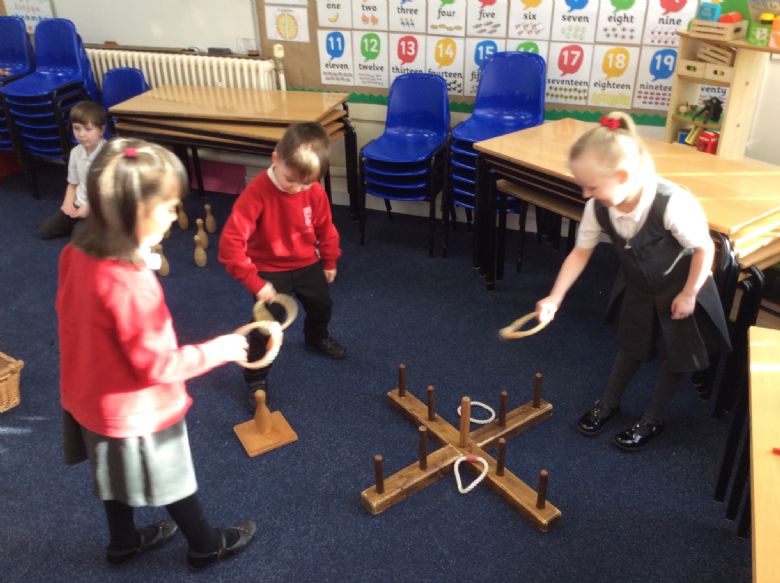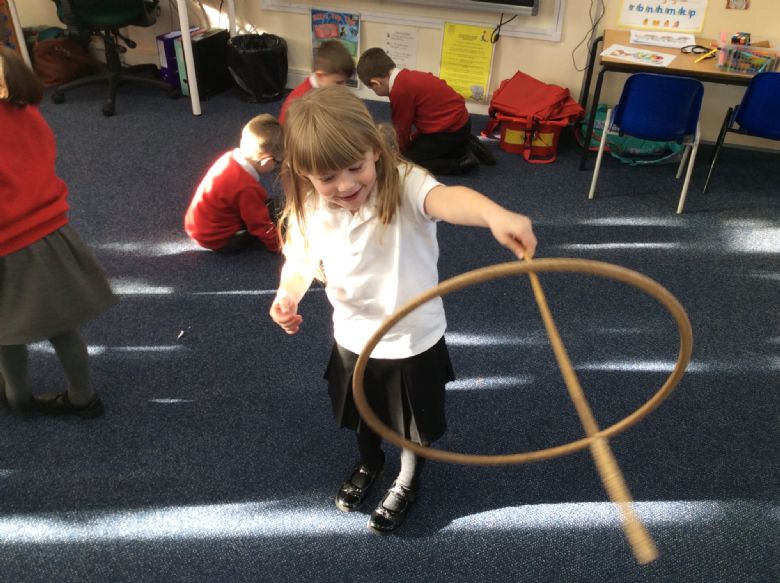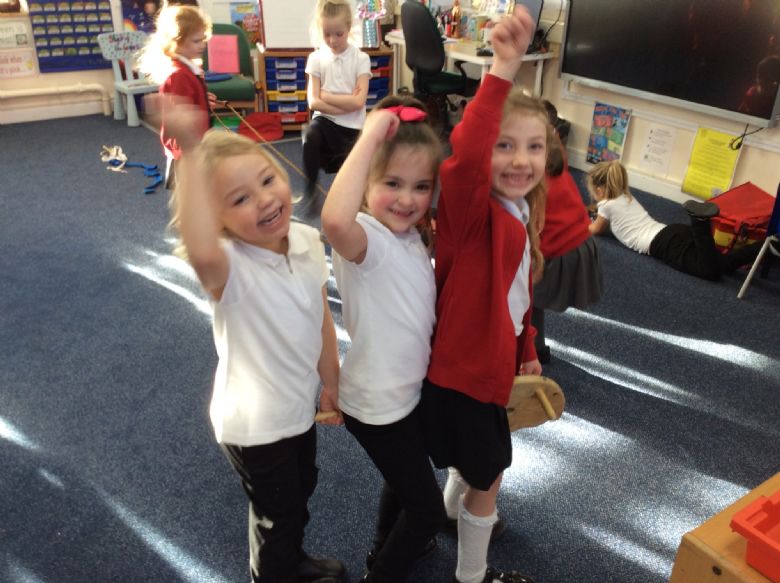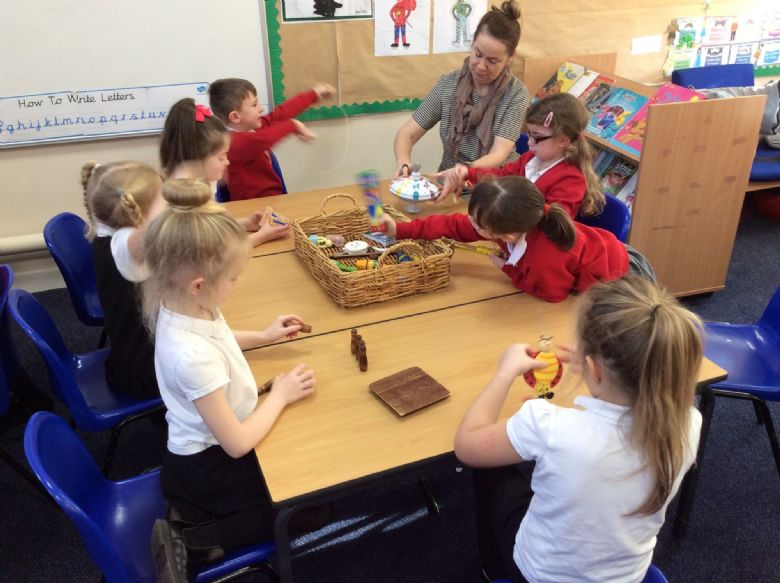 In our Design and Technology lesson we learned how to make a peg doll out of a wooden peg, fabric, pens and chenille-covered wires.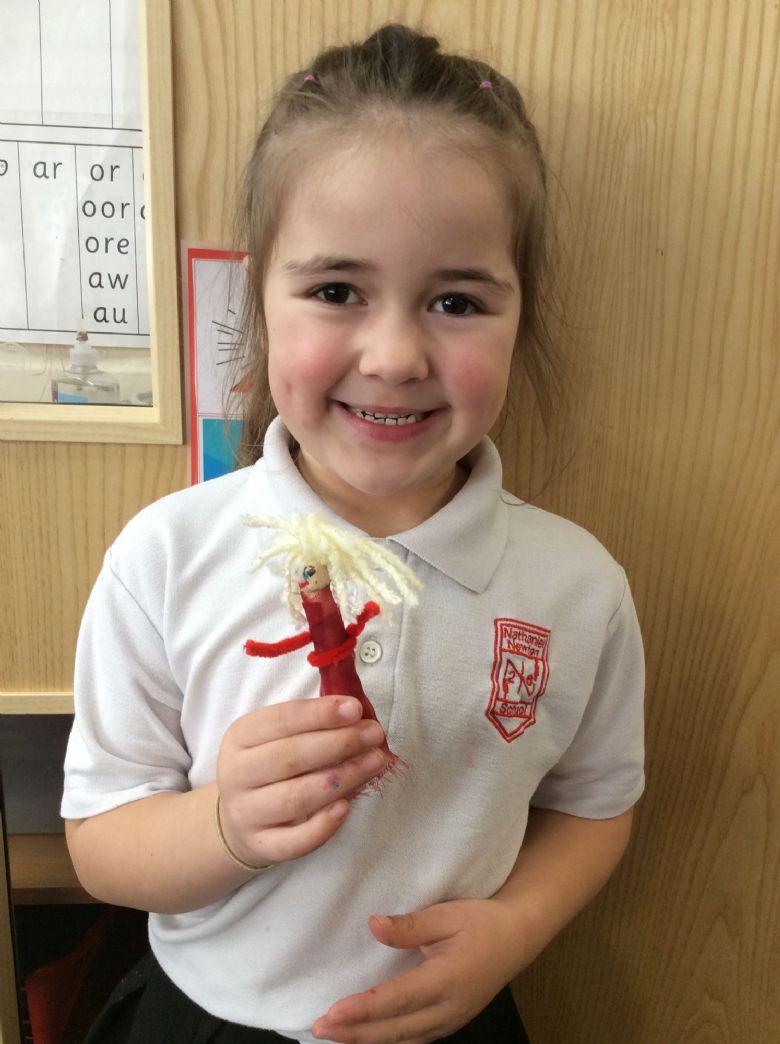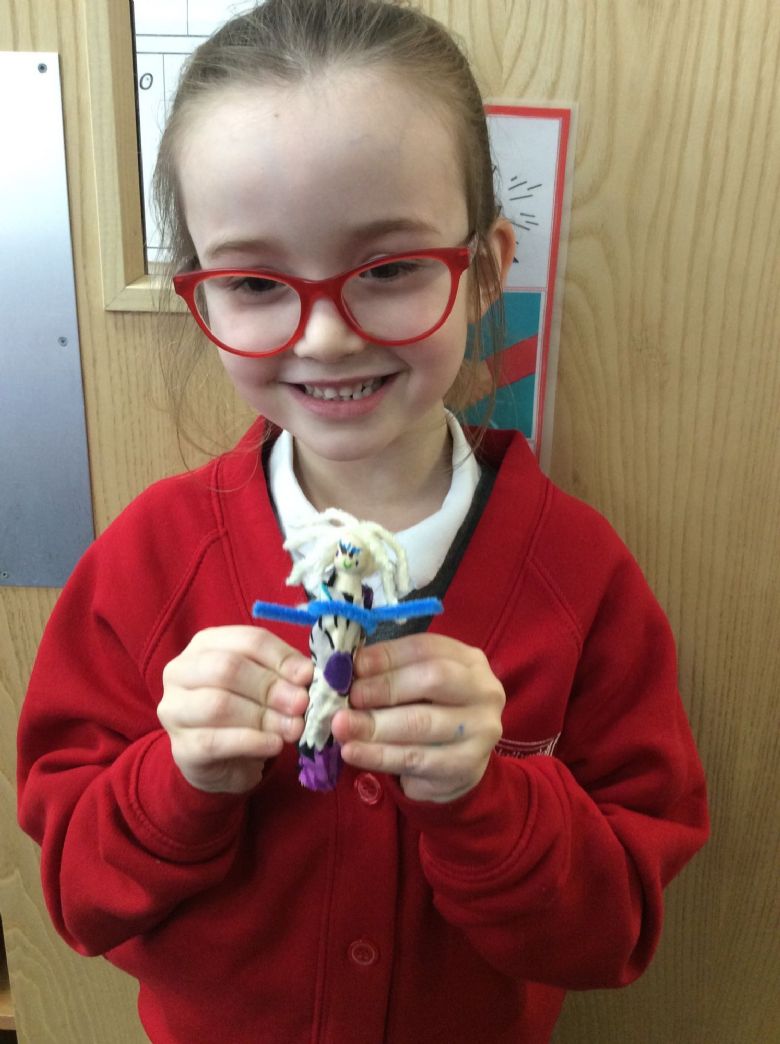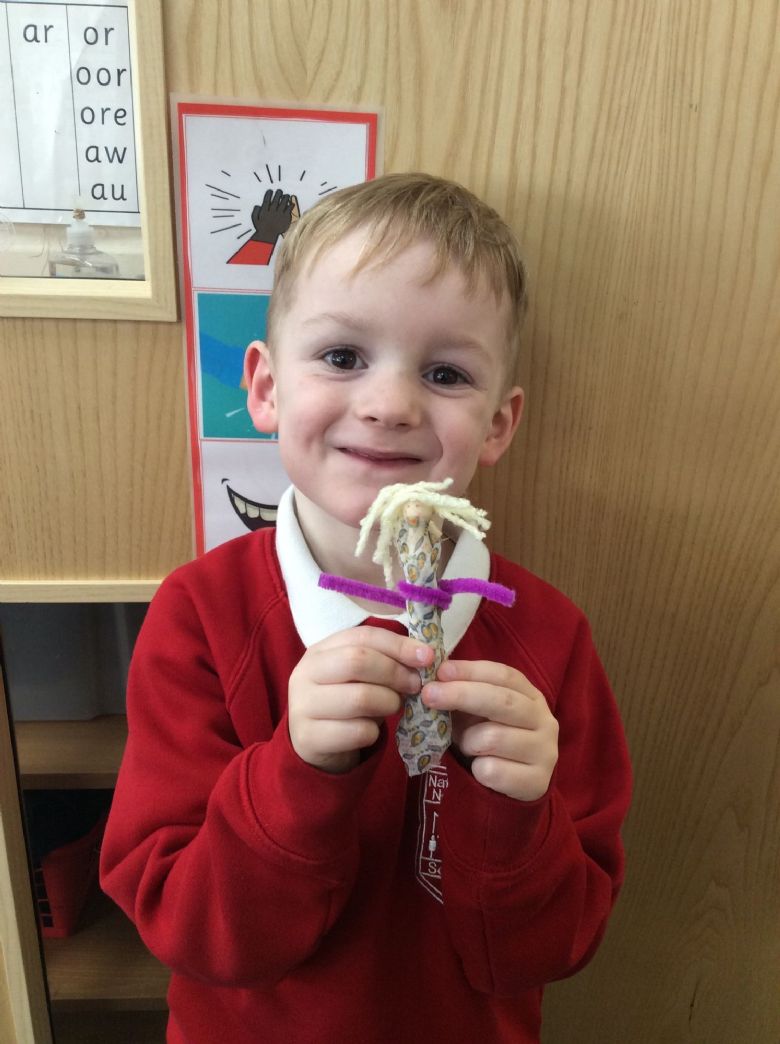 In our Design and Technology lesson we have also been making a cup and ball toy where you have to swing the ball up and catch it in the cup.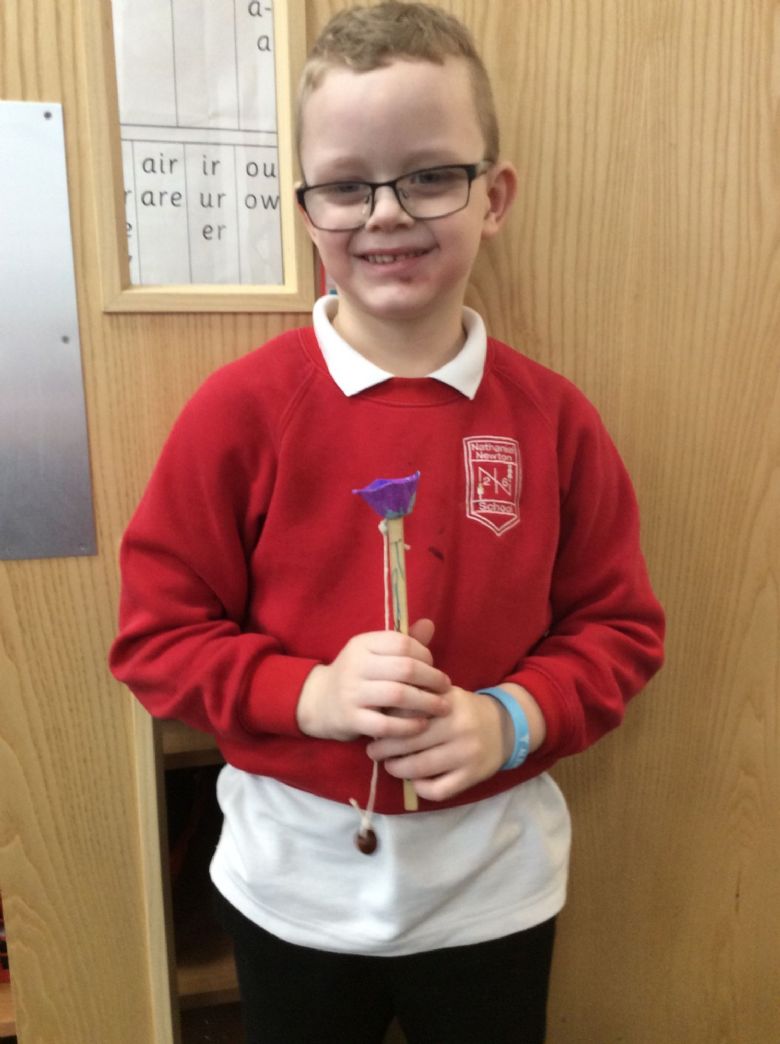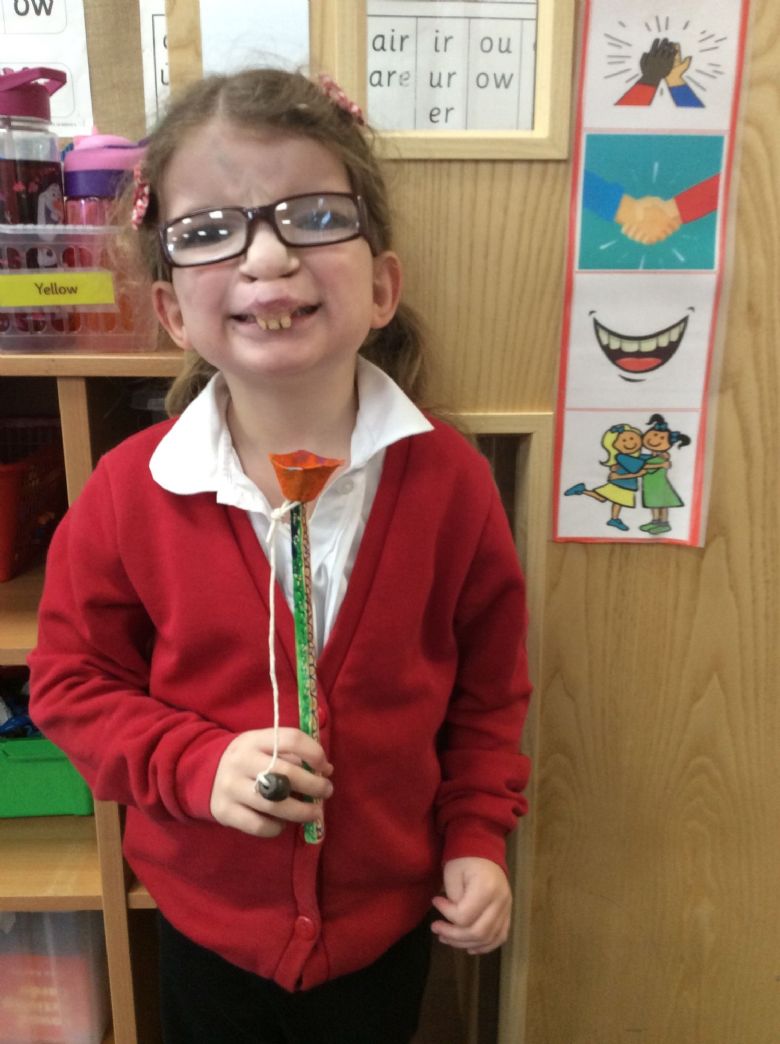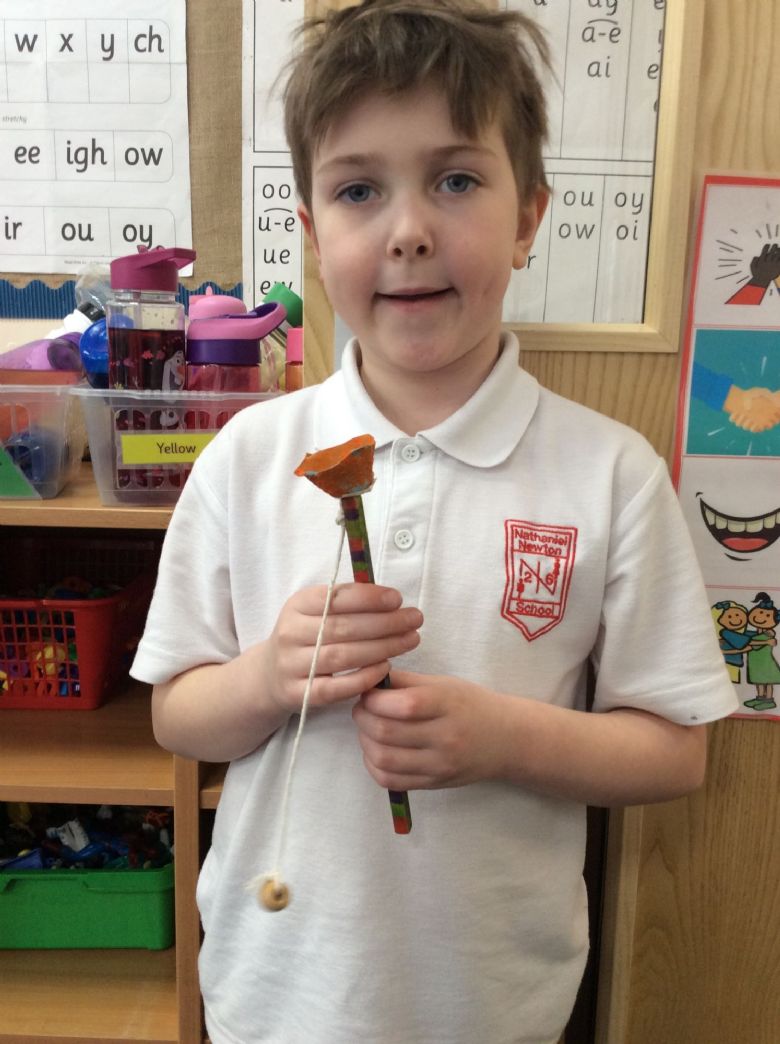 In our Art lessons we have been learning about the famous Pop Artist Andy Warhol. We learnt that he created pictures of everyday items using bright colours and produced repeated pattern pictures. We used polystyrene sheets to draw our picture of a toy on, punched holes into it using a pencil and rolled paint over it. We then printed the picture four times using four different colours to create a repeated pattern.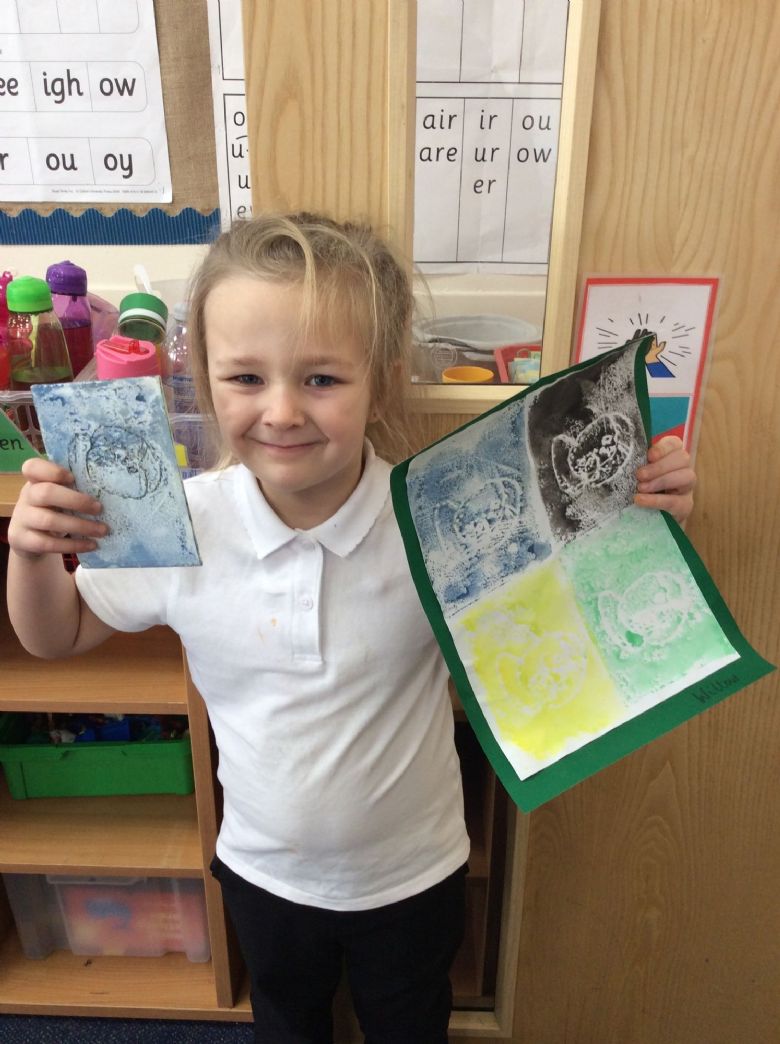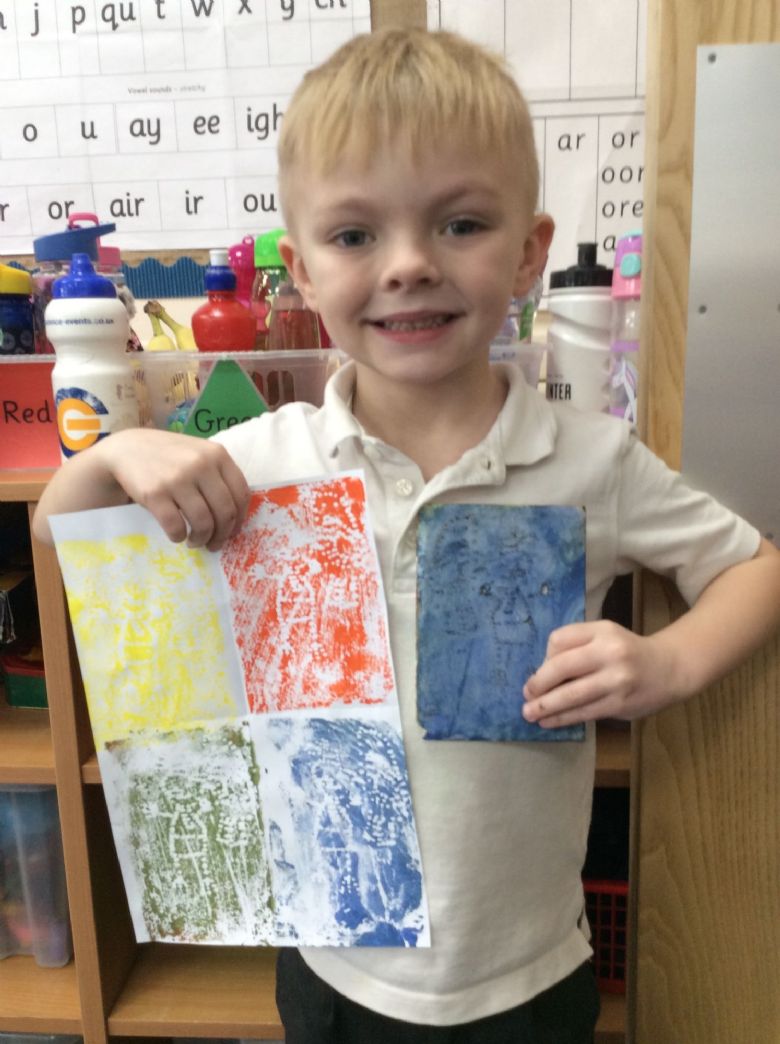 In our Design and Technology lessons we designed, created and evaluated a moving toy using a cardboard box, paint, string, wooden dowelling and wooden wheels. Afterwards we drew a picture of the toy and glued it onto the front.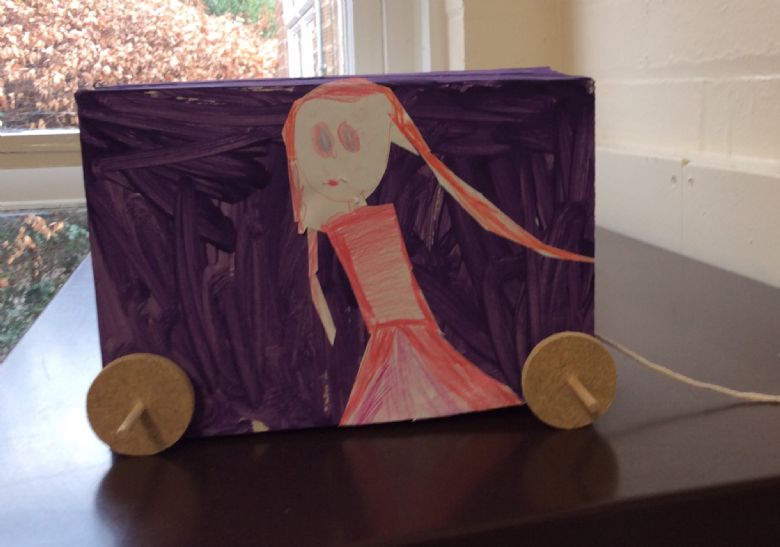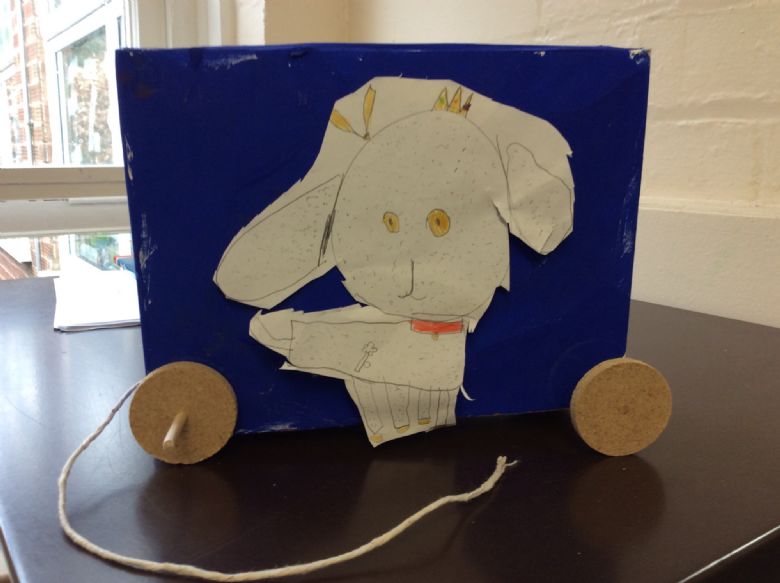 We invited our families to come and see the hard work we had done over the term. We created a Toy Museum to show the toys we made, the paintings we created and to display the old and new toys. Everybody had a great time and was very impressed with all our work.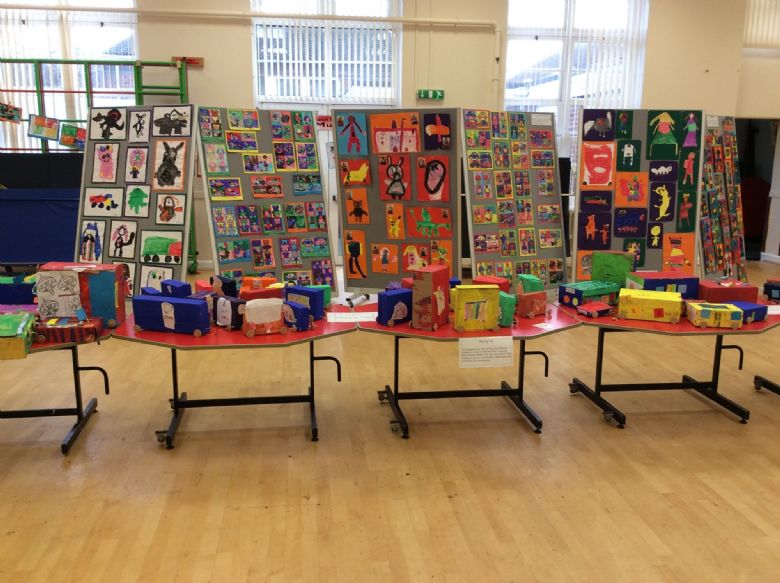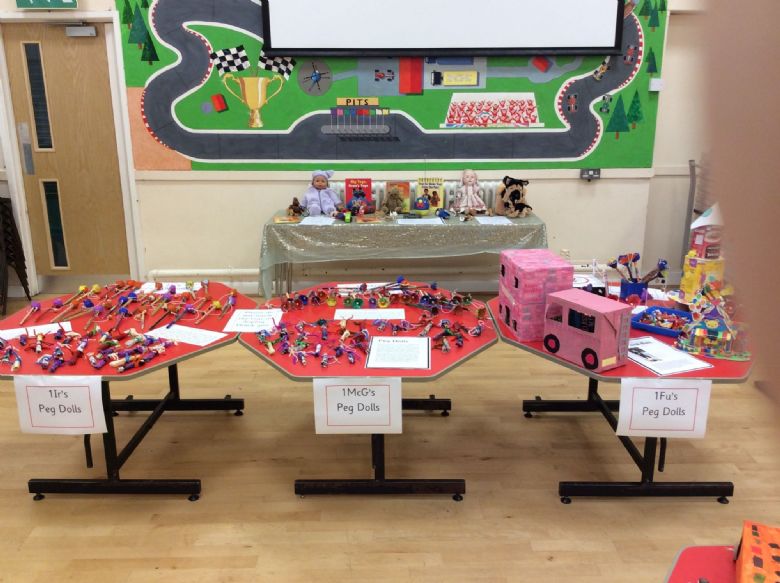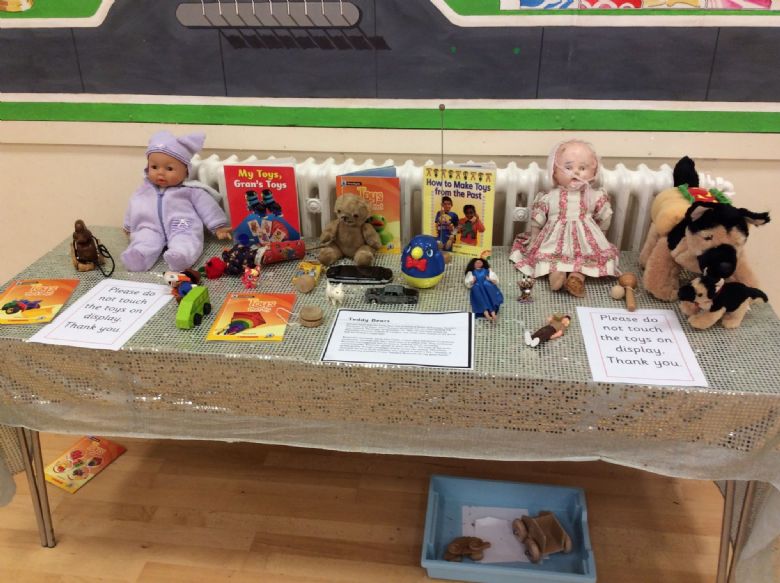 Seasons Topic
We have been creating Christmas cards with a winter theme linking to our seasons topic. We used potatoes to print the shape and then added the details with pen and felt. Our calendars are also linked to our seasons topic showing a tree changing throughout the four seasons. We used paint, pens, tissue paper and glitter to create a multimedia effect.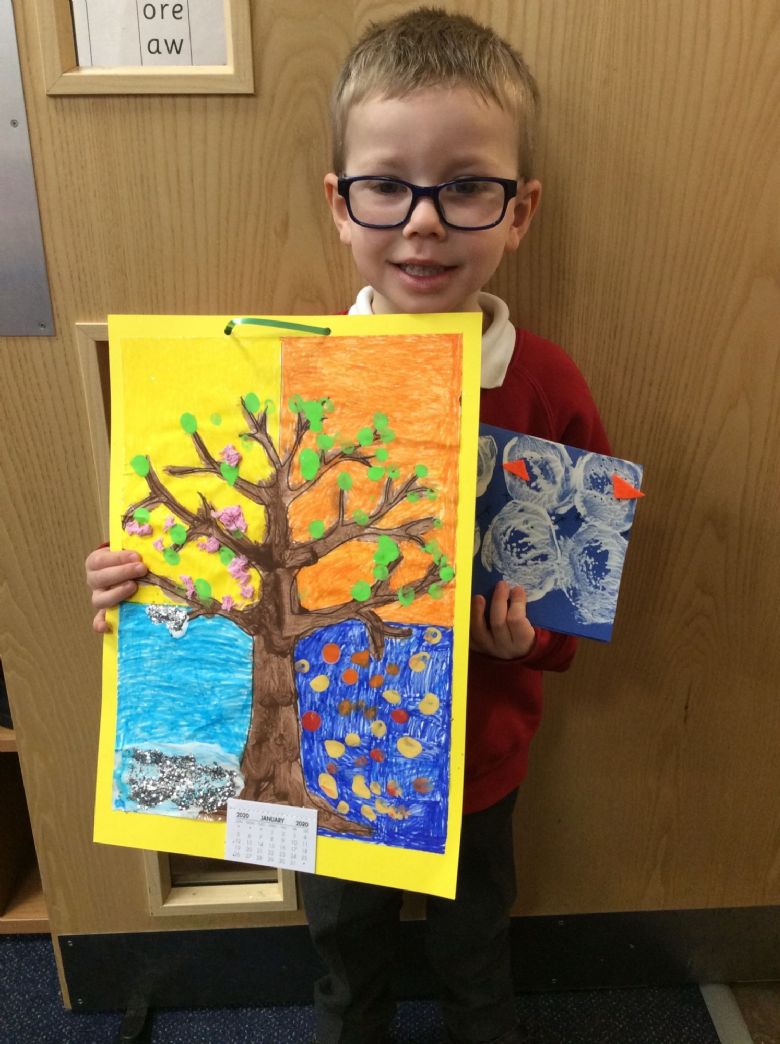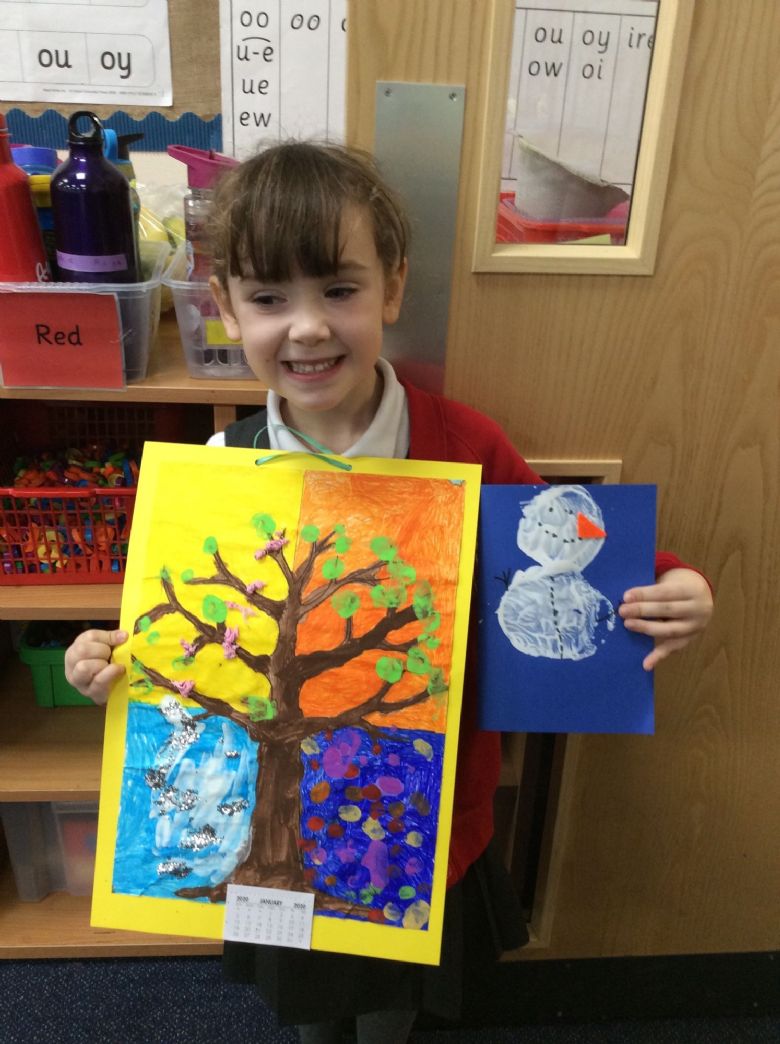 Christmas party day! We had a great time playing pass the parcel, musical bumps, musical statues and a dancing competition.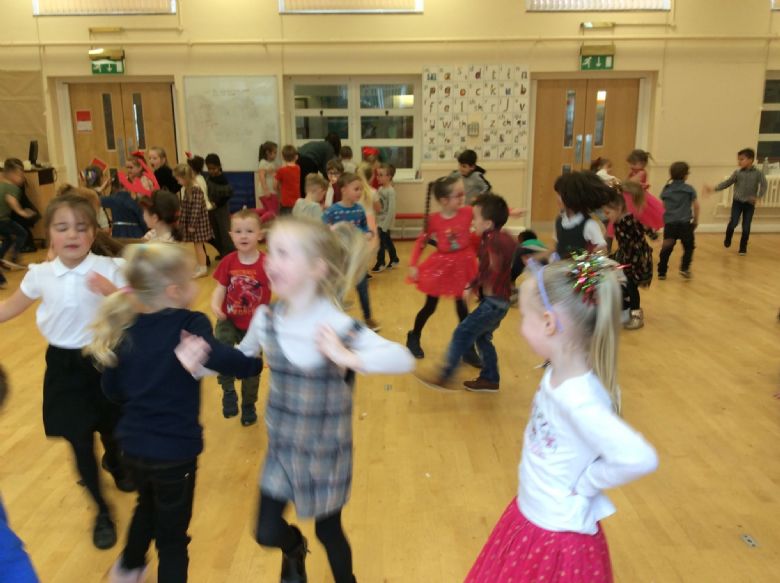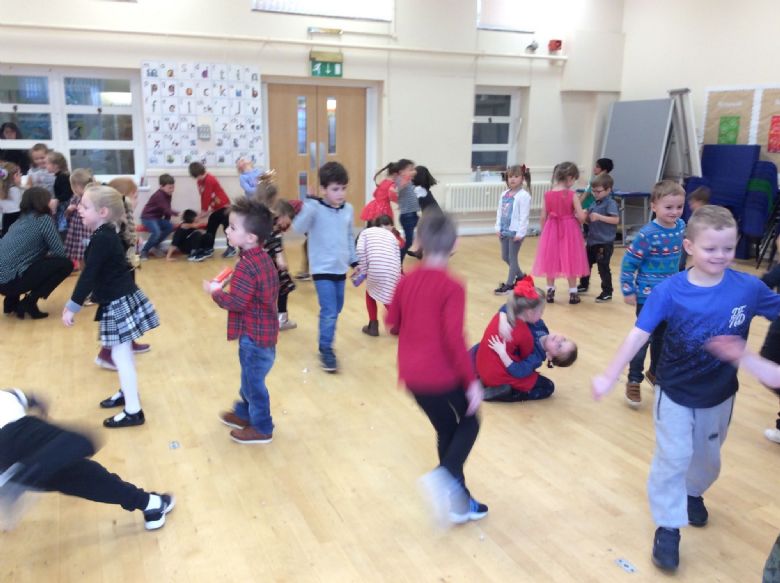 In maths and computing we have been learning about position and direction. We learnt forwards, backwards, left, right, whole turn, half turn and quarter turn. We programmed the Bee-Bots move in the right direction to find the Christmas presents.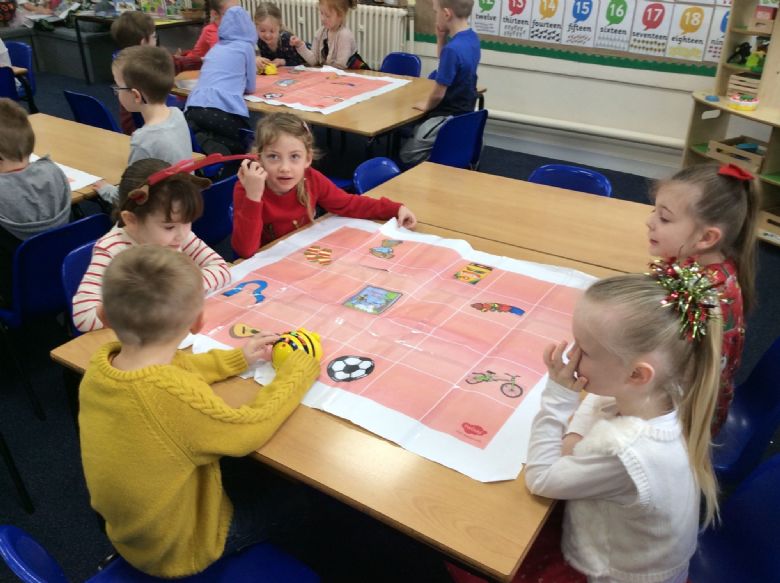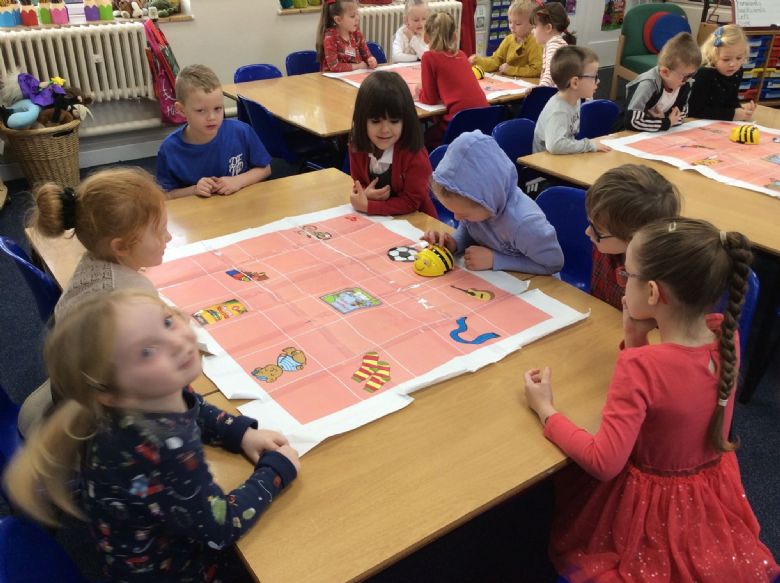 Our school has a large Christmas tree in the hall and every child in our school made a bauble to make it look magical. Afterwards, we got to take them home and put them on our own Christmas trees.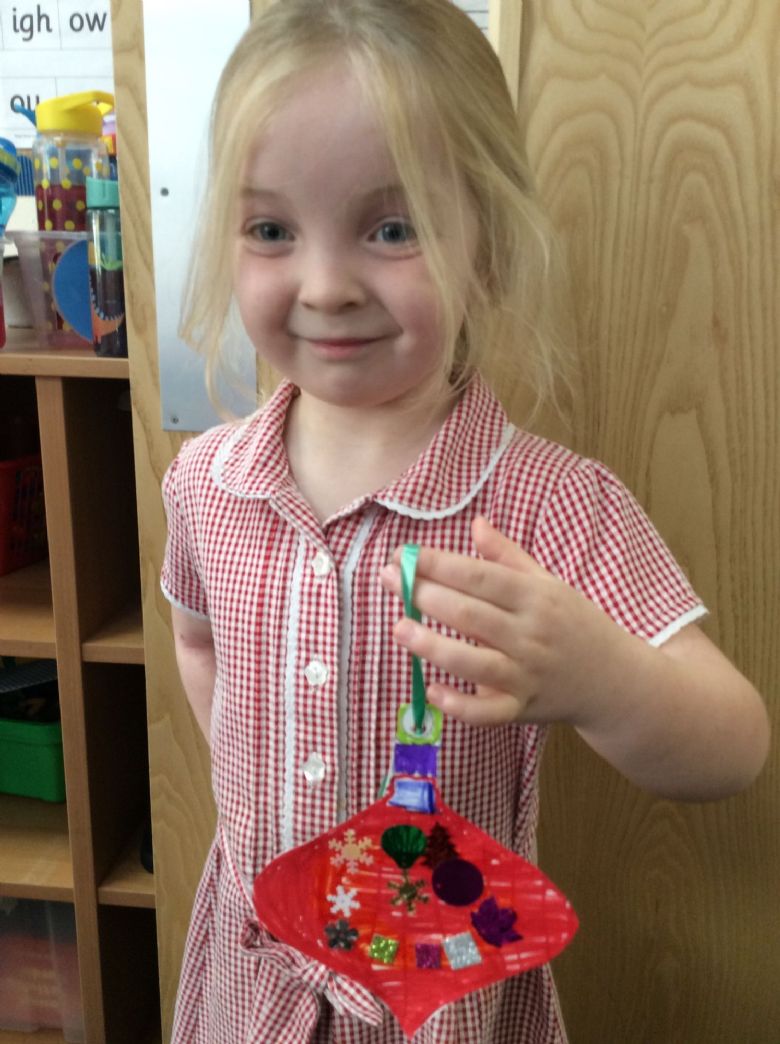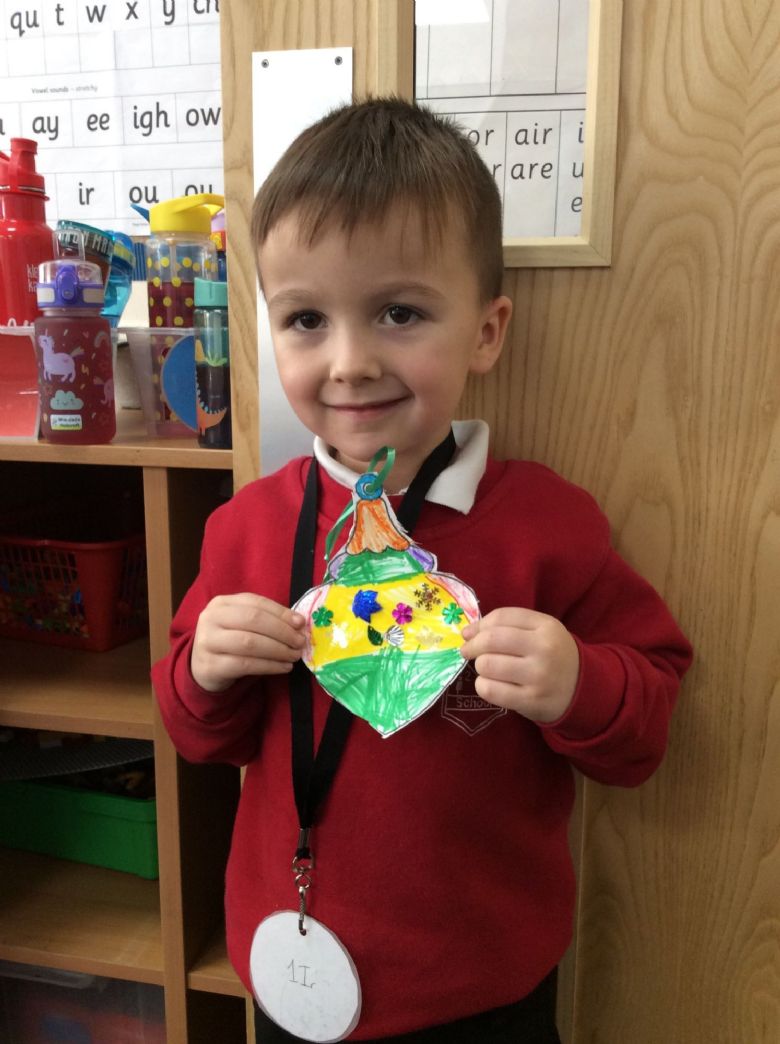 In maths this wek we have been adding using the Dienes. We know that a stick is 10 and a cube is 1. This helped us the next day when we began to record addition sums in our books.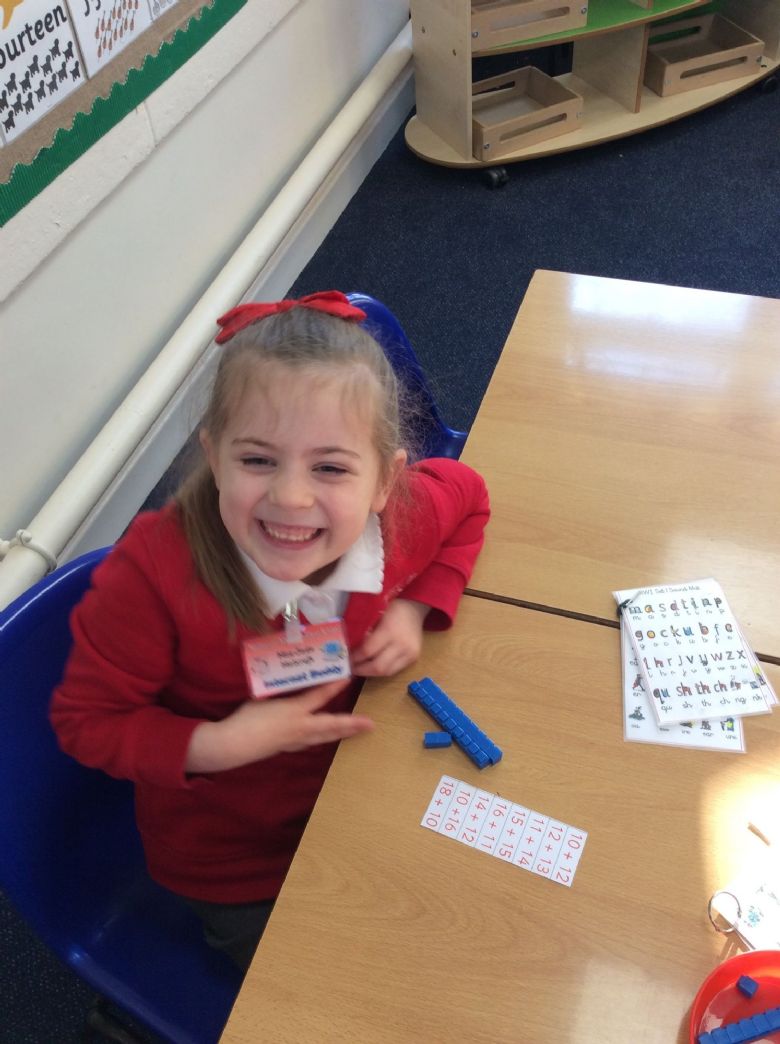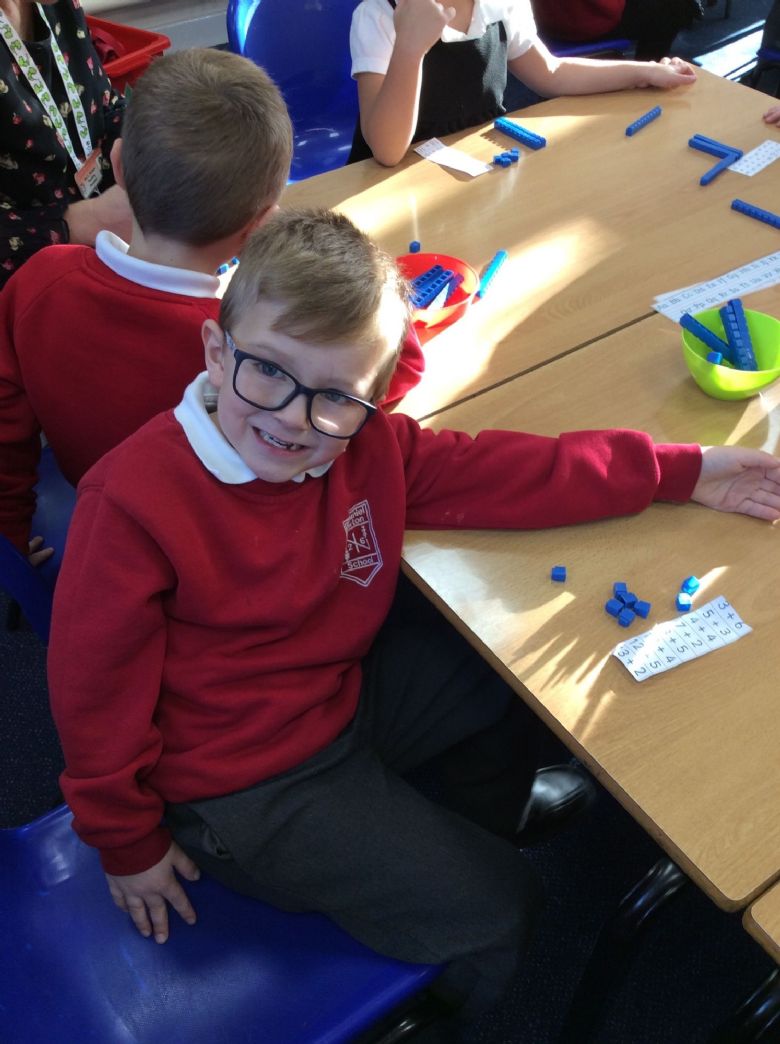 On Children in Need Day we went to school dressed up in spotty clothes and donated £1 by placing it on top of Pudsey.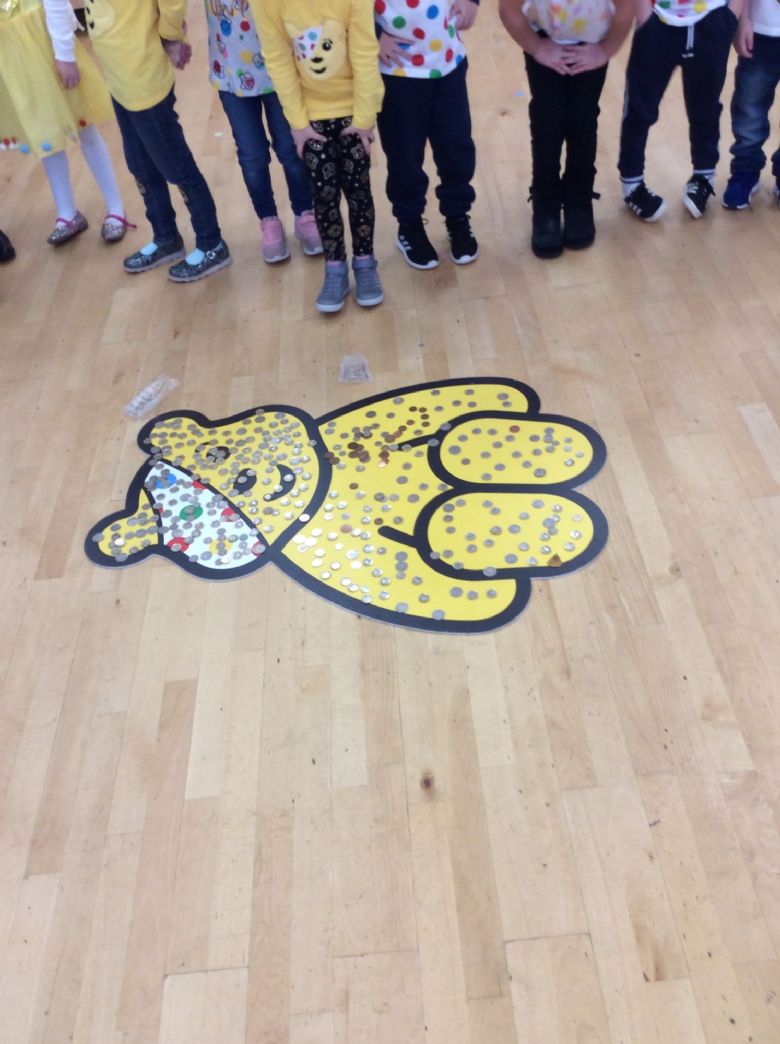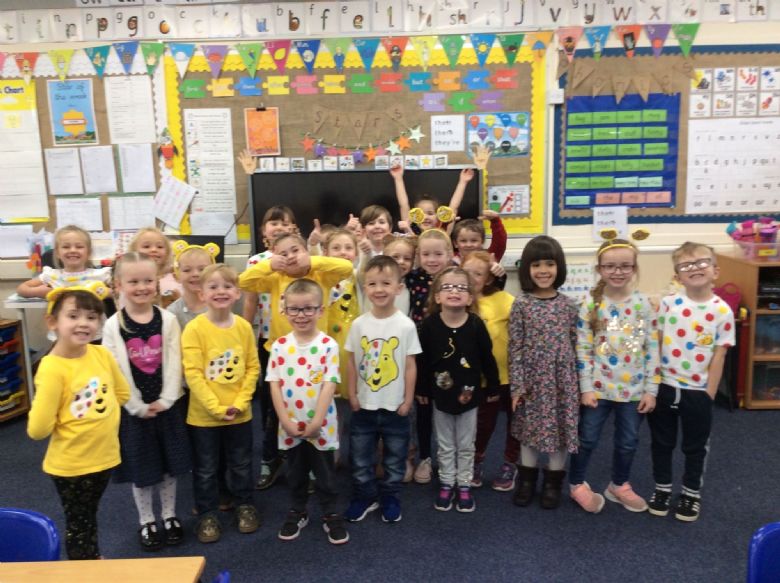 For our topic about seasons we went to Hartshill Hayes to discover how autumn has changed the trees. We collected some fallen leaves and created an autumn crown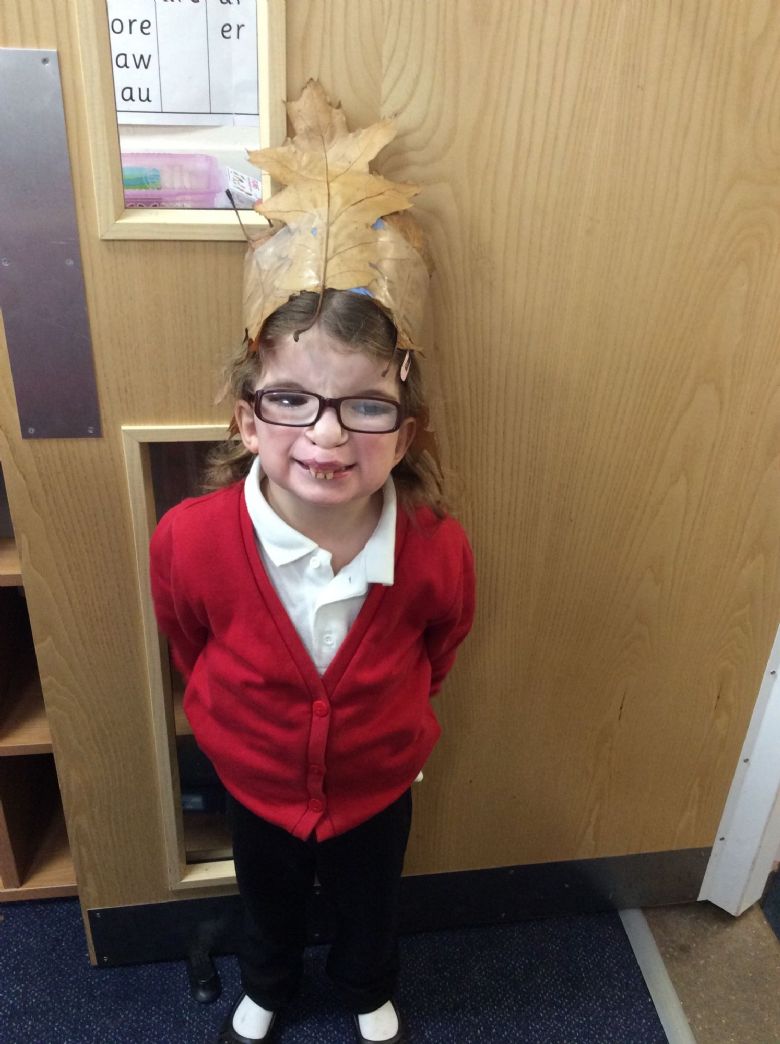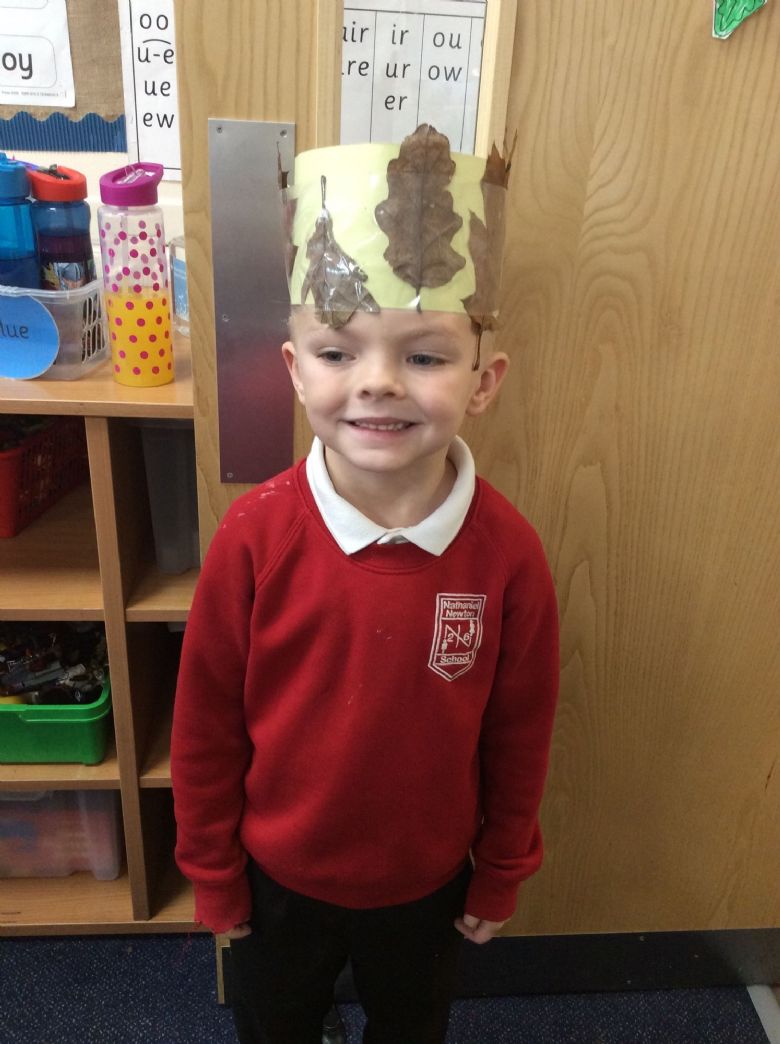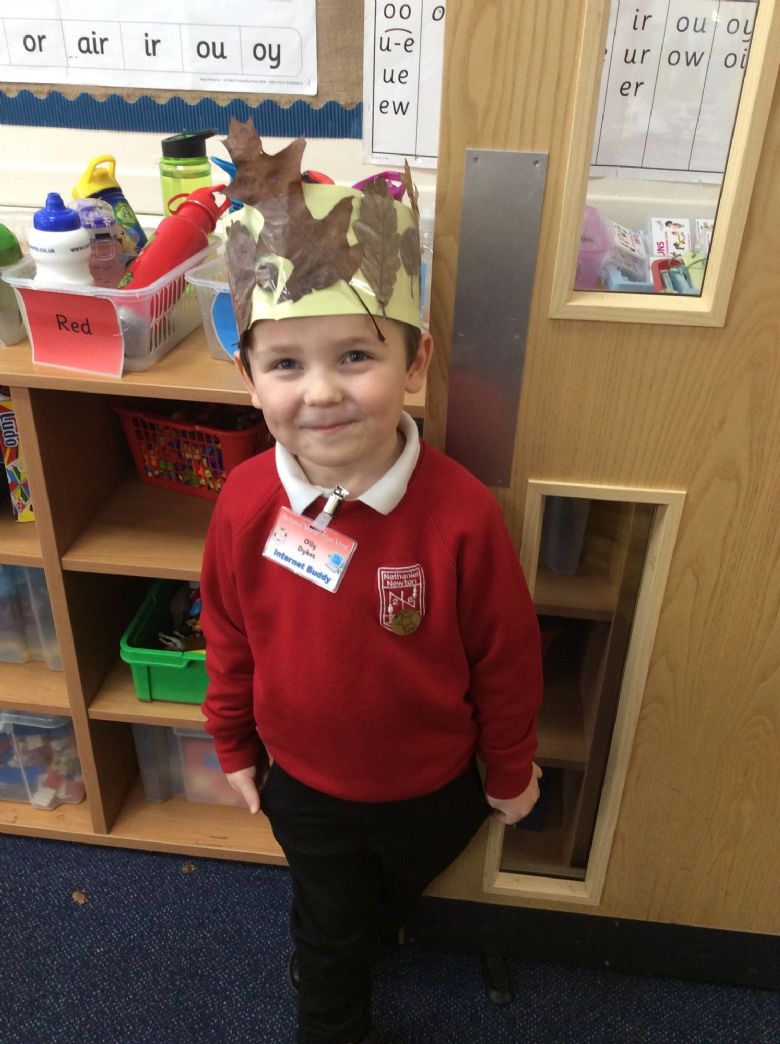 In maths this week we have been learning about the greater than and less than symbols. First we practised with cubes then we did it in our books without the cubes.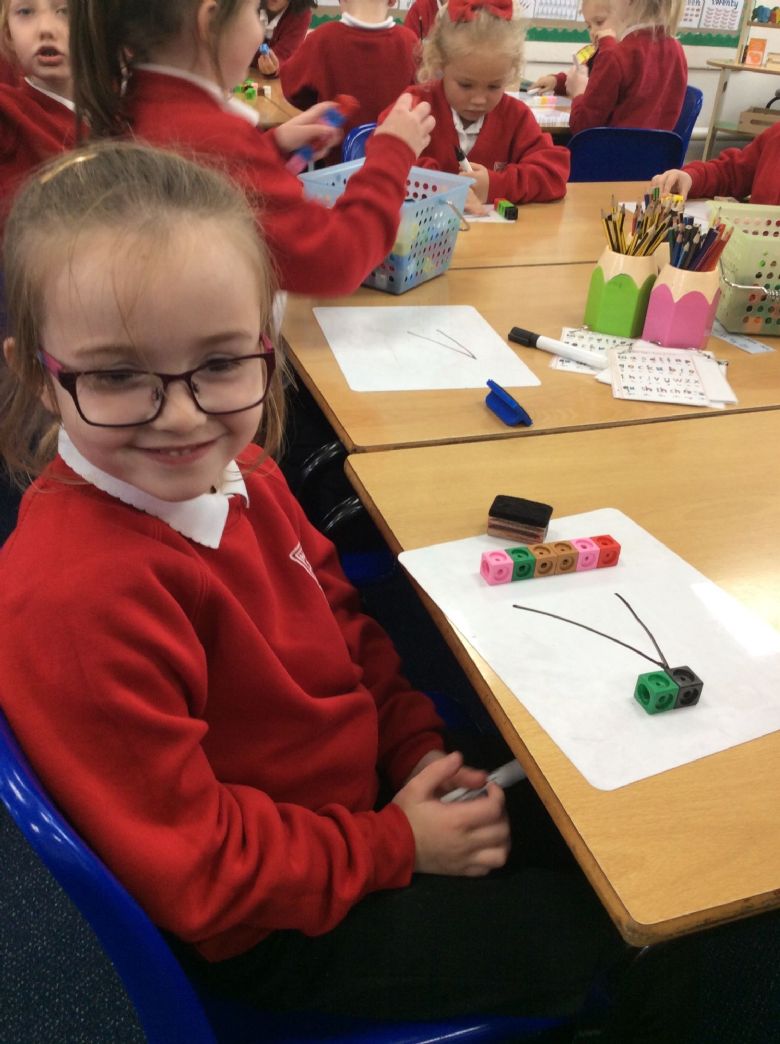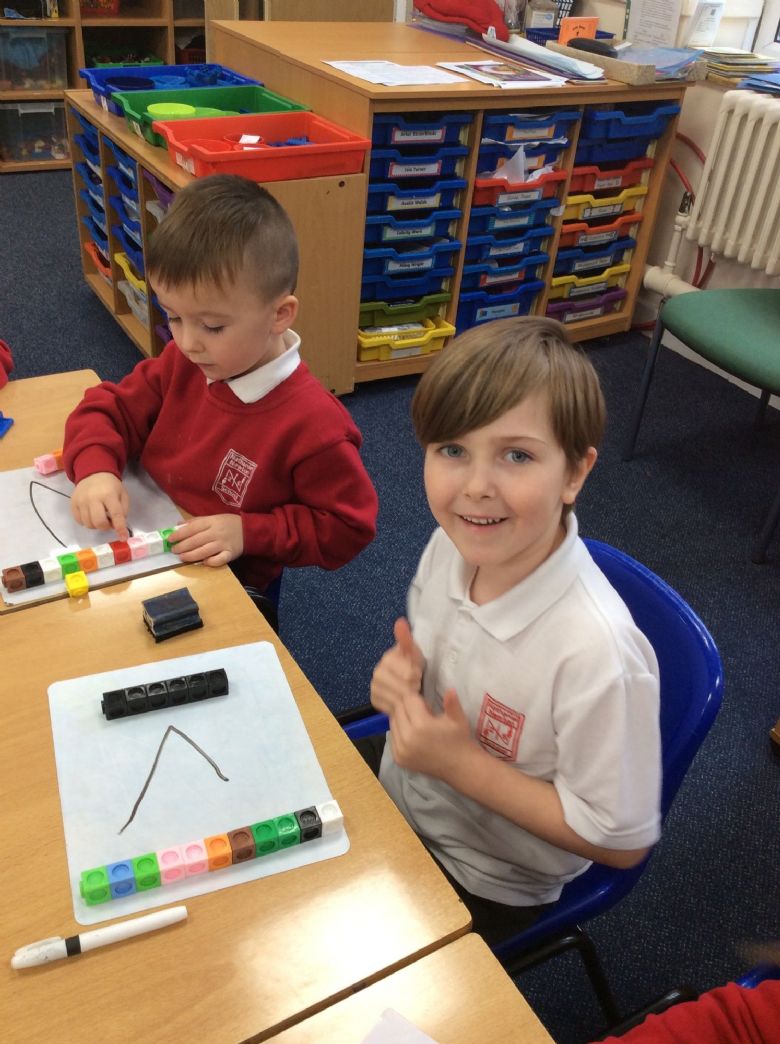 We have been learning about Remembrance Day. We learnt why people wear poppies on this day and made a class wreath with our own poppies.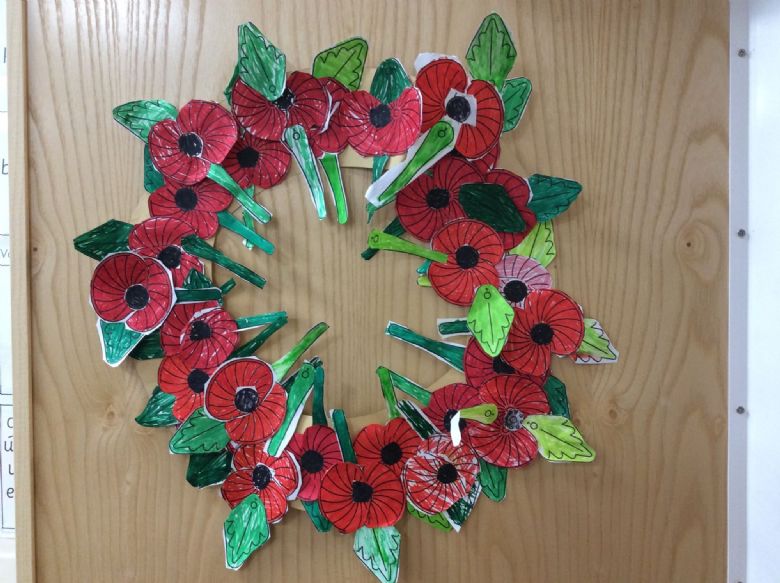 My World and Me Topic
In our topic, My World and Me we have been creating a timeline of our lives using photographs. The first picture is when we were a baby, the second picture is when we were a toddler and the third picture is a recent one.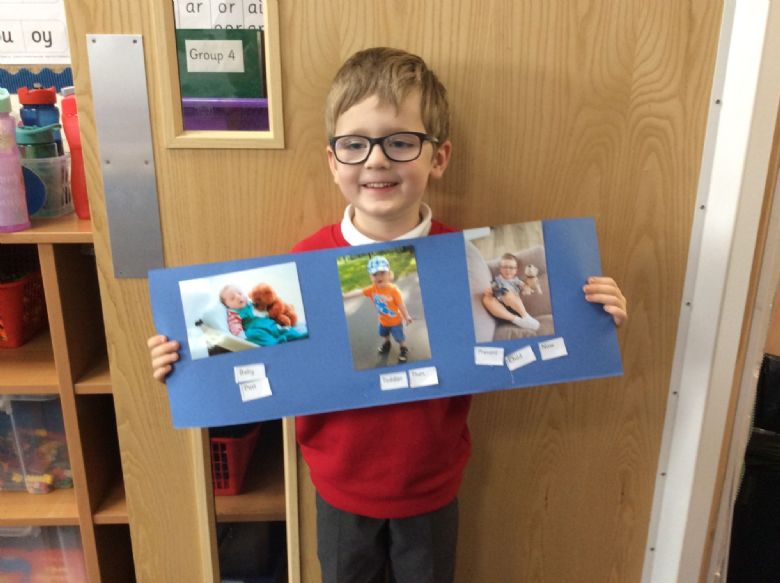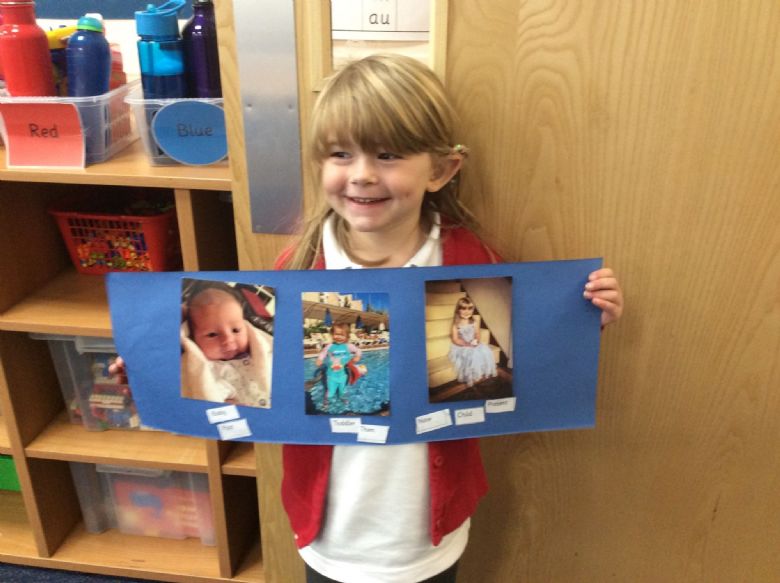 Our class have been working hard in maths, this week we have been doing subtraction using cubes. After using cubes we were then able to subtract without them.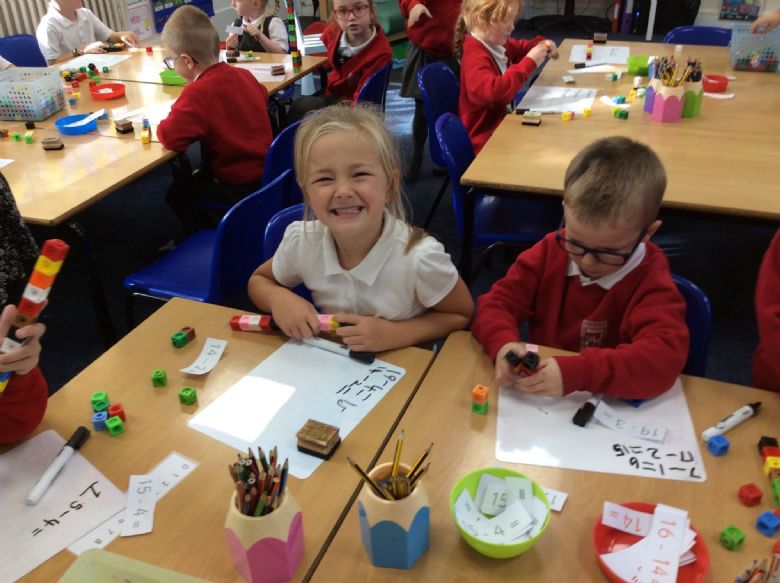 We have been talking about our families and who lives in our houses with us. We drew around shapes, cut them out then painted them, after that we wax-crayoned our family, then we painted the blue sky and green grass over the wax crayon - it was magic painting! Here are some of our pictures.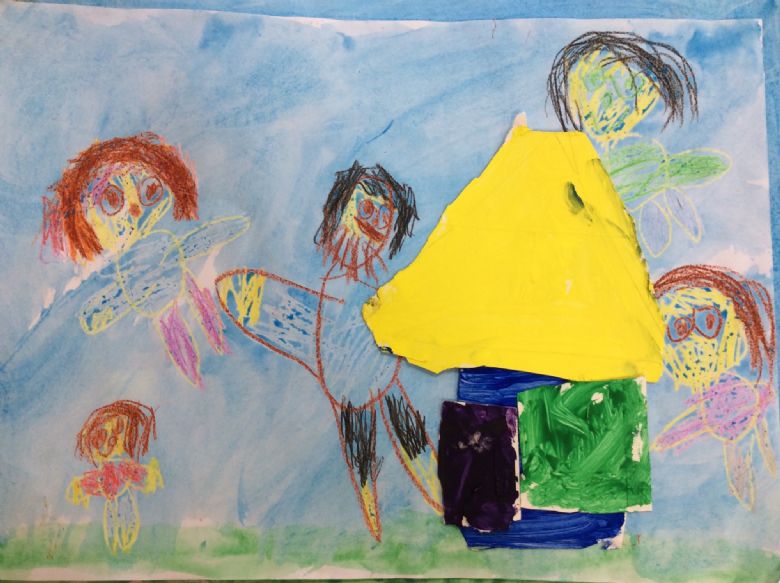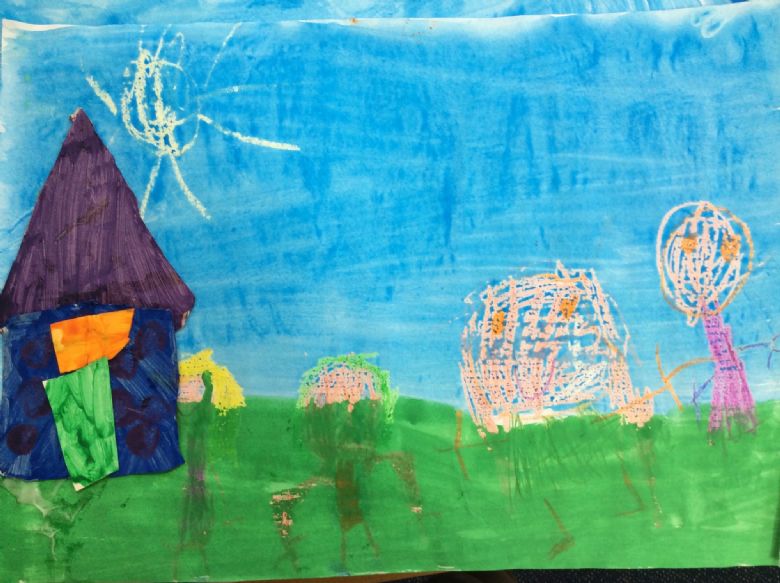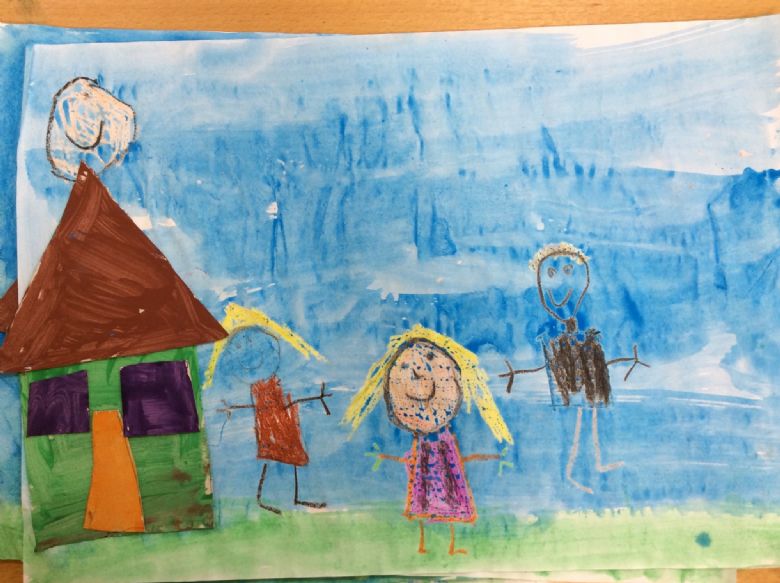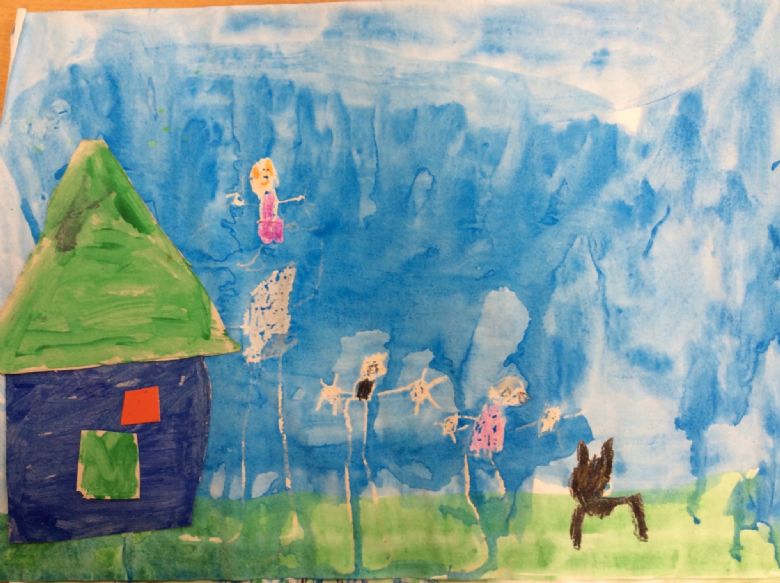 To help raise money for our Macmillan Coffee morning we decorated some biscuits to sell. It reminded us of our body part lesson.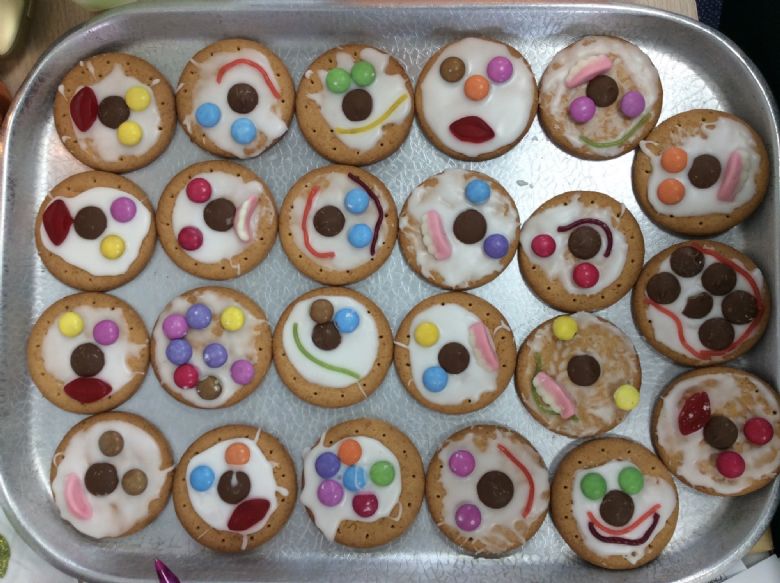 In our topic work we have been learning about hygiene and why we need to keep our bodies clean. We enjoyed a visit from two nurses teaching us how to protect ourselves form germs.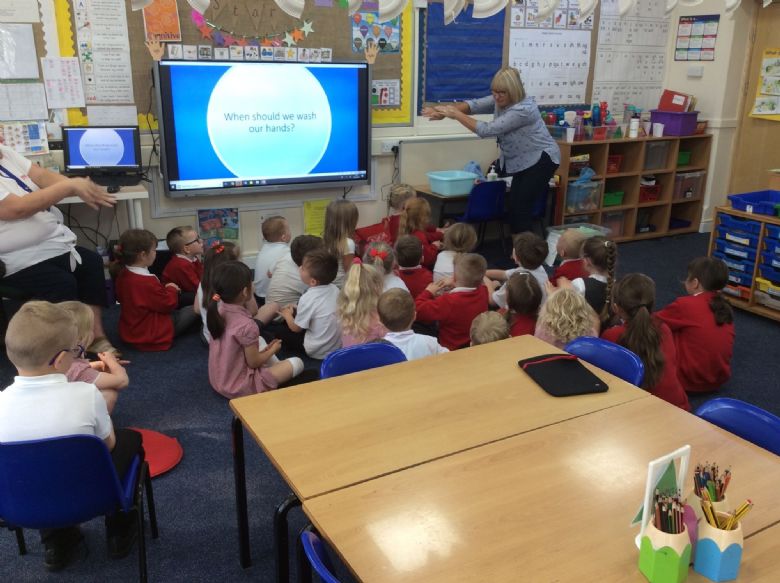 We have been solving take-away sums using Numicon to know our number bonds to 10.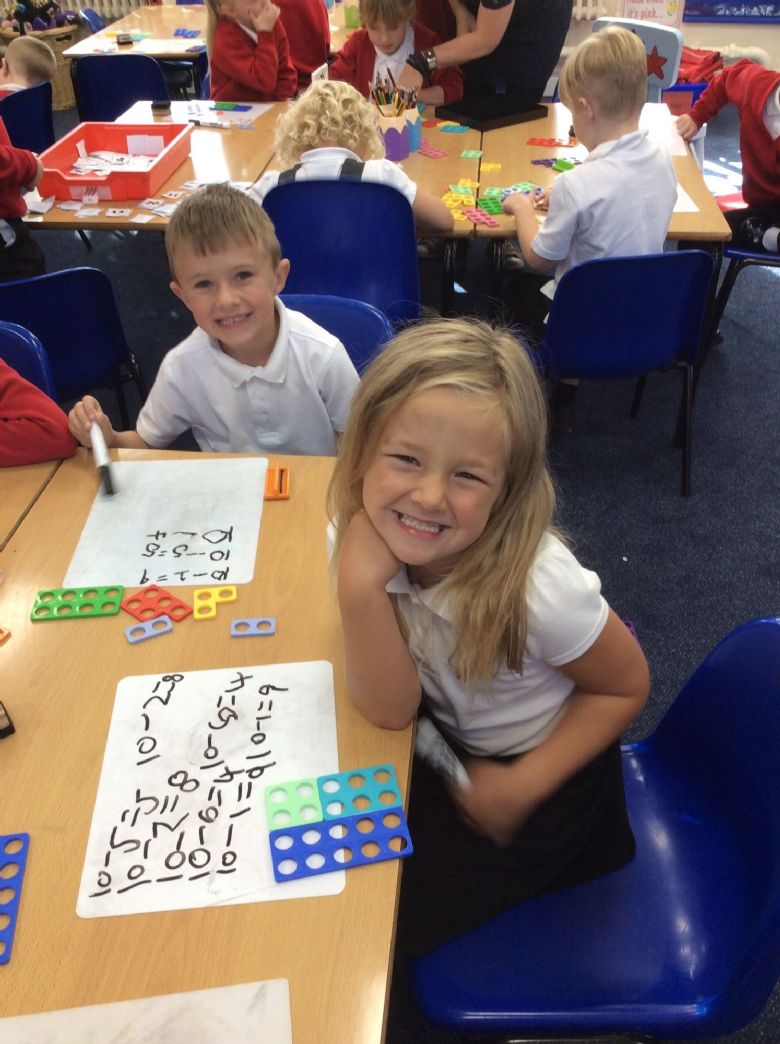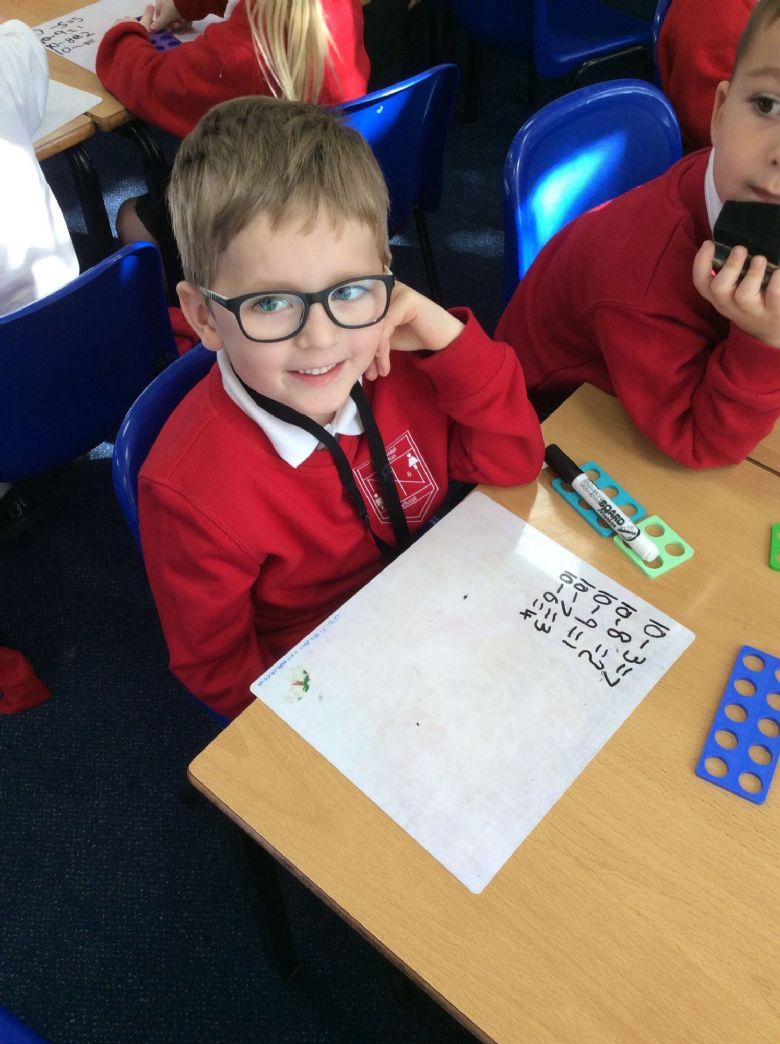 In maths we have been making number bonds to 10 using Numicon. We have a song to help us remember the number bonds to 10 - ask your child to sing it to you!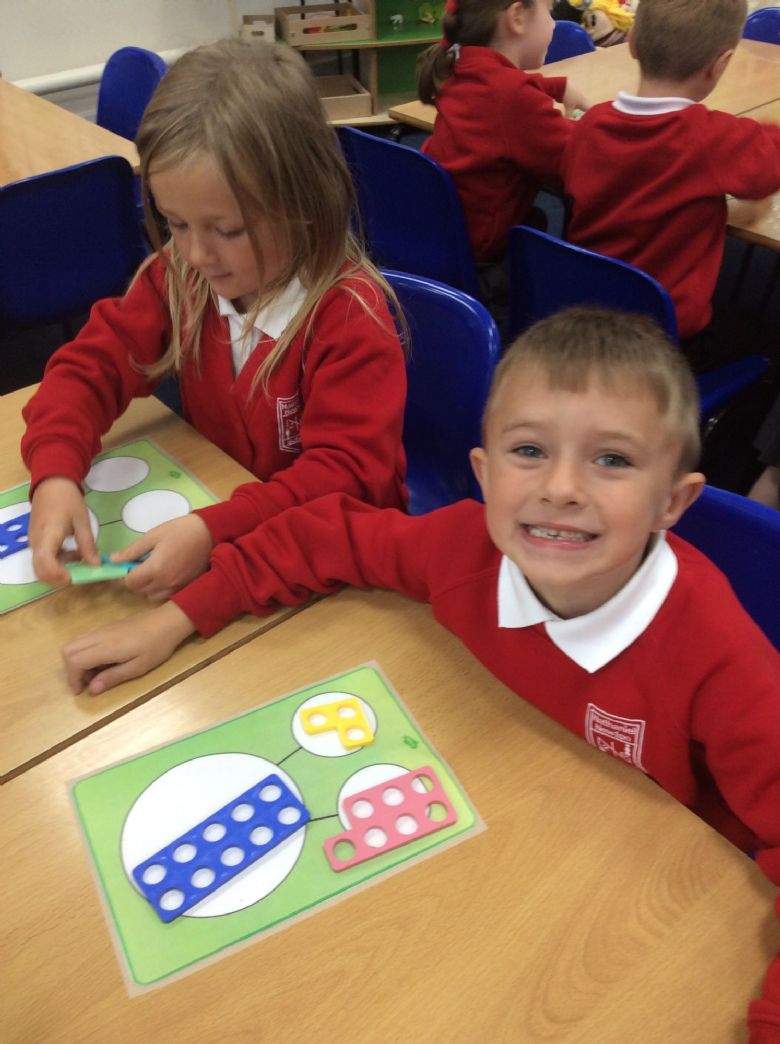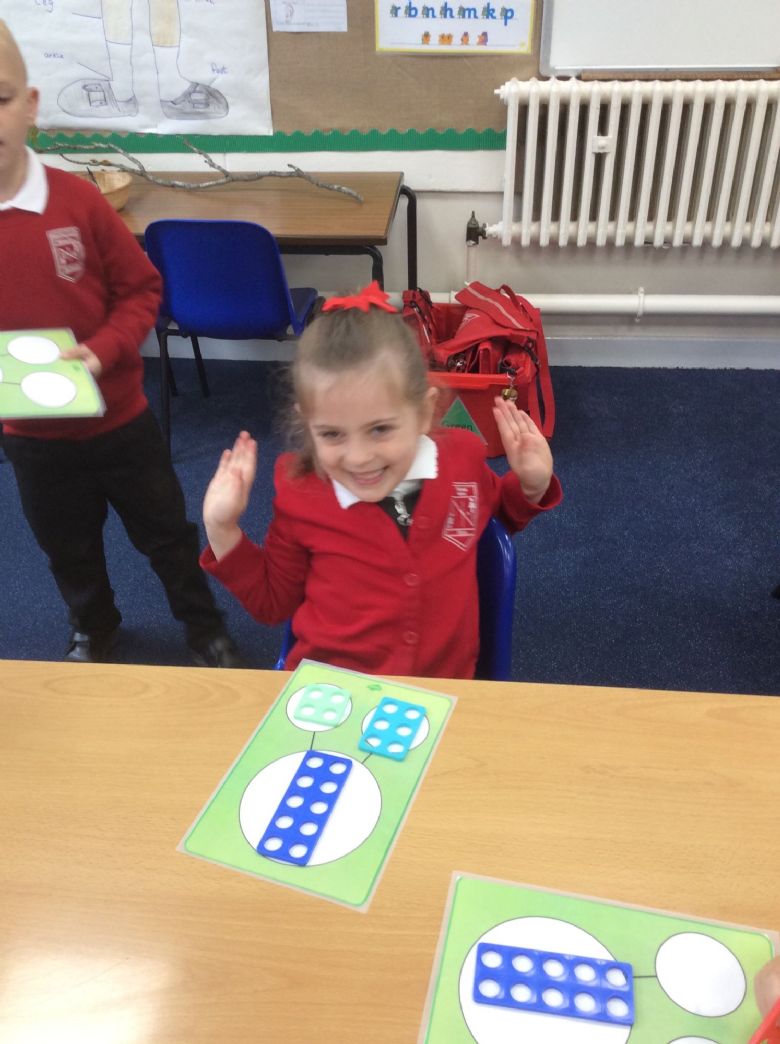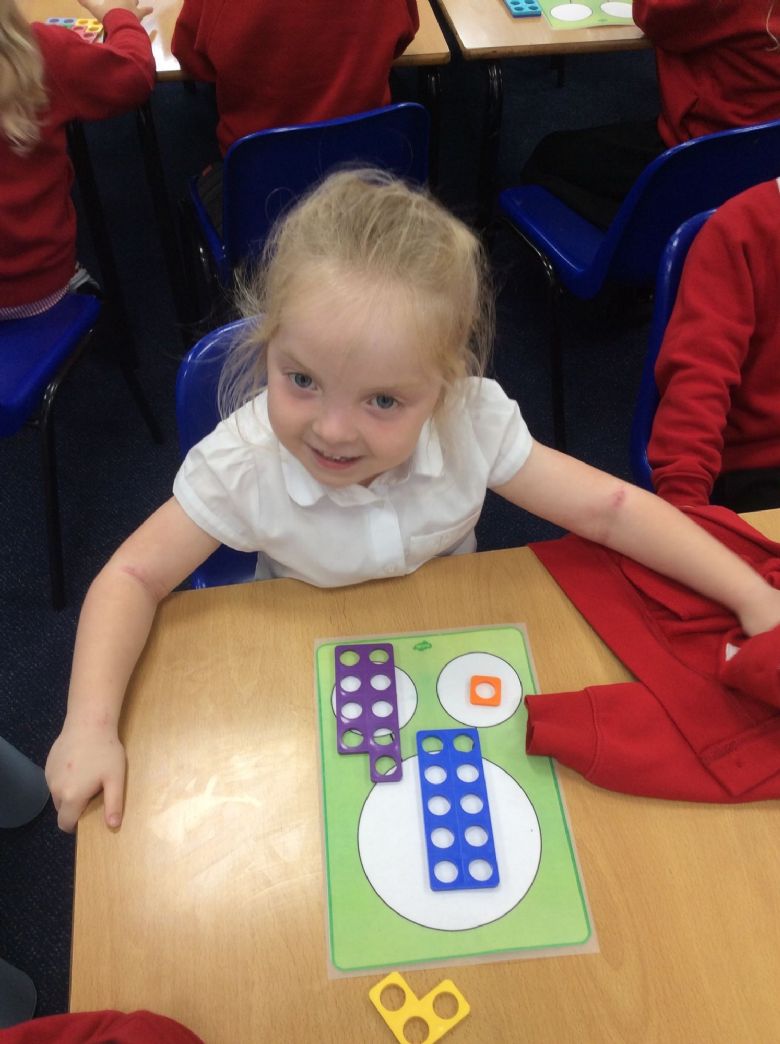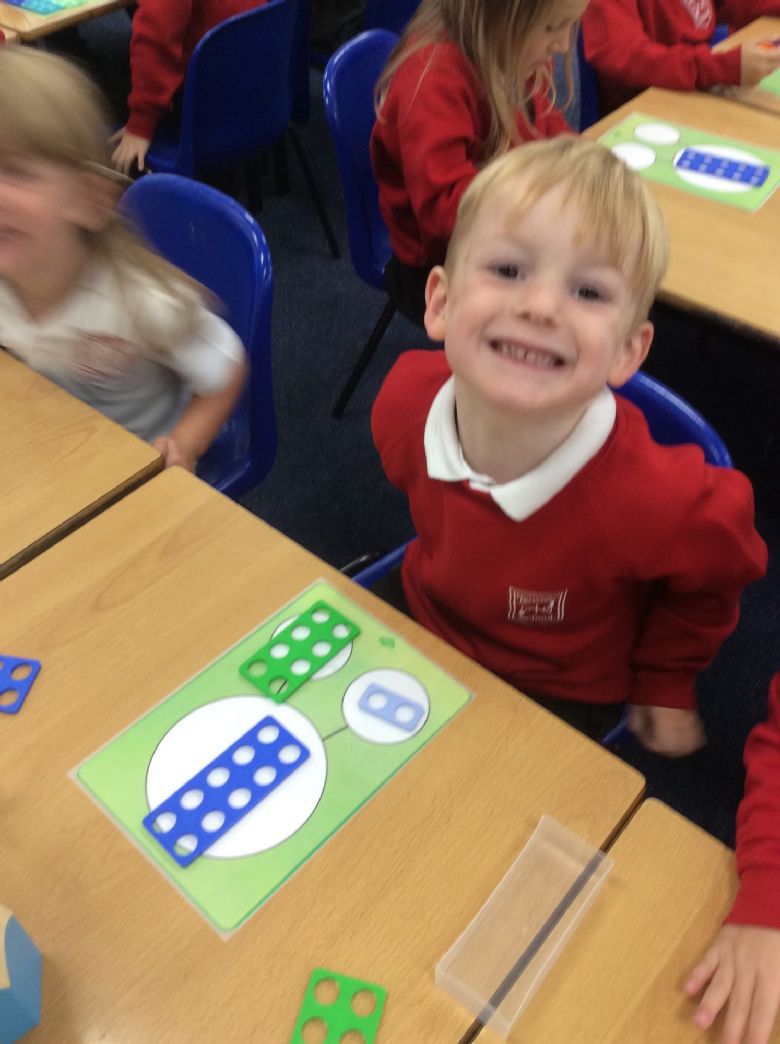 We have been learning about our skeleton and the names of all our body parts. To make this fun we played 'Body Part Bingo'!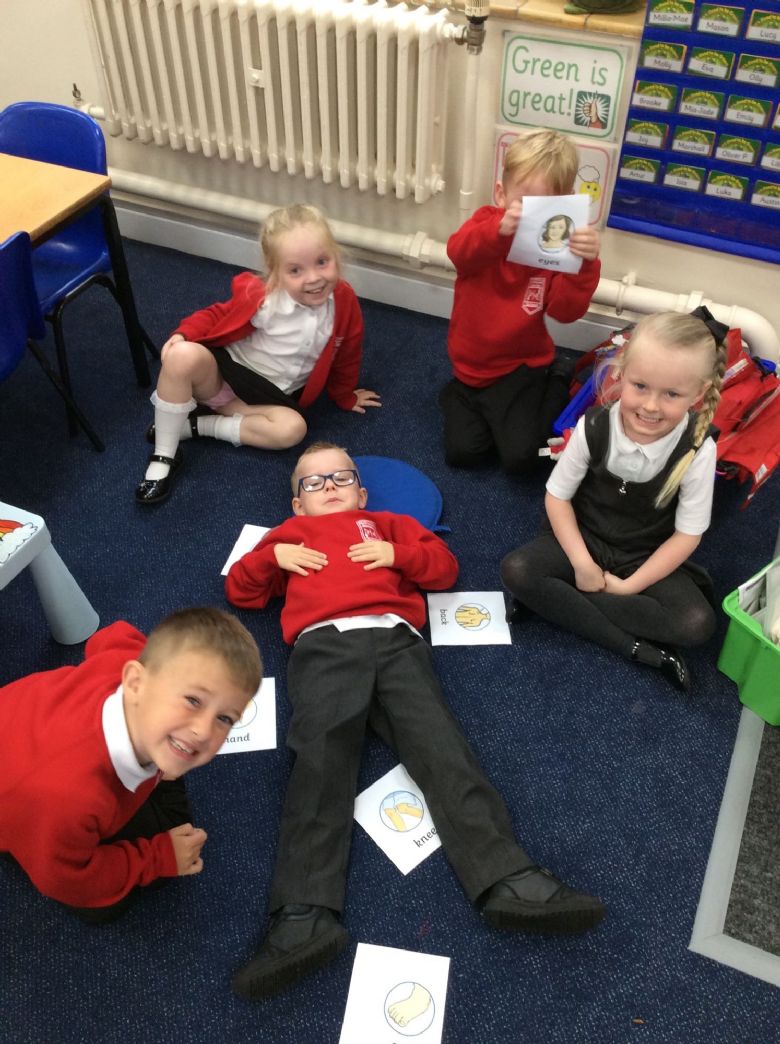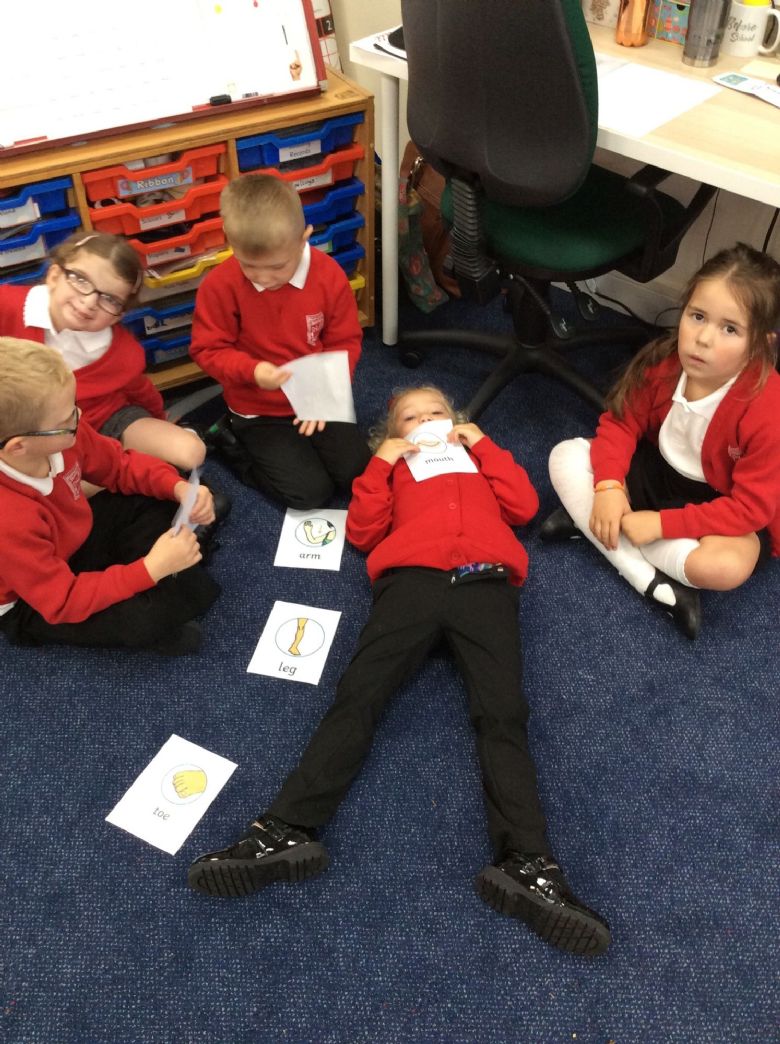 We have been finding out which body part we use for each sense. We found out that our noses can smell, our ears can hear, our eyes can see, our tongues can taste, and our hands can feel. We used our senses to decide what some things were like. We decided that the raisons were sweet, the teddy was soft, the instrument was loud, the tomato smelt fresh and that we can see everything with our eyes.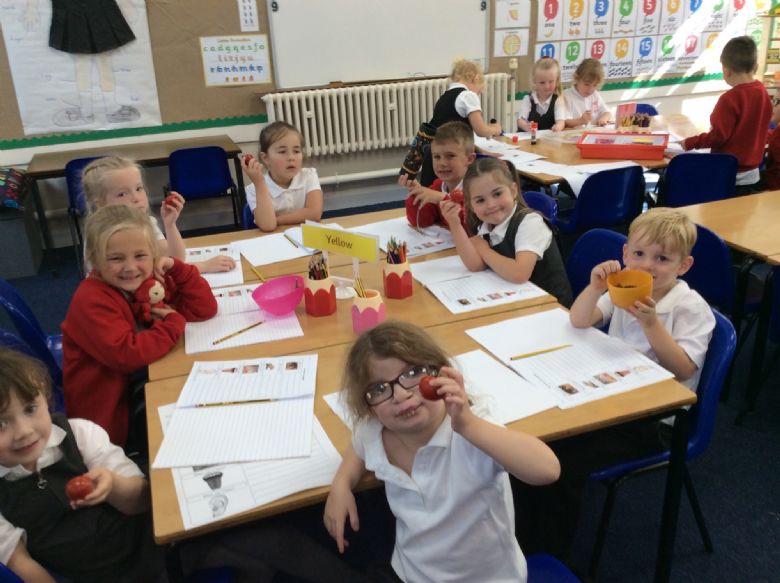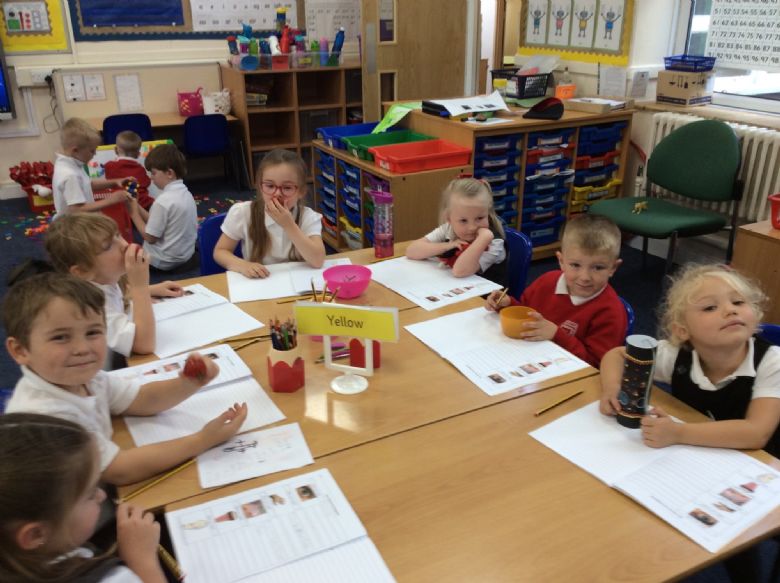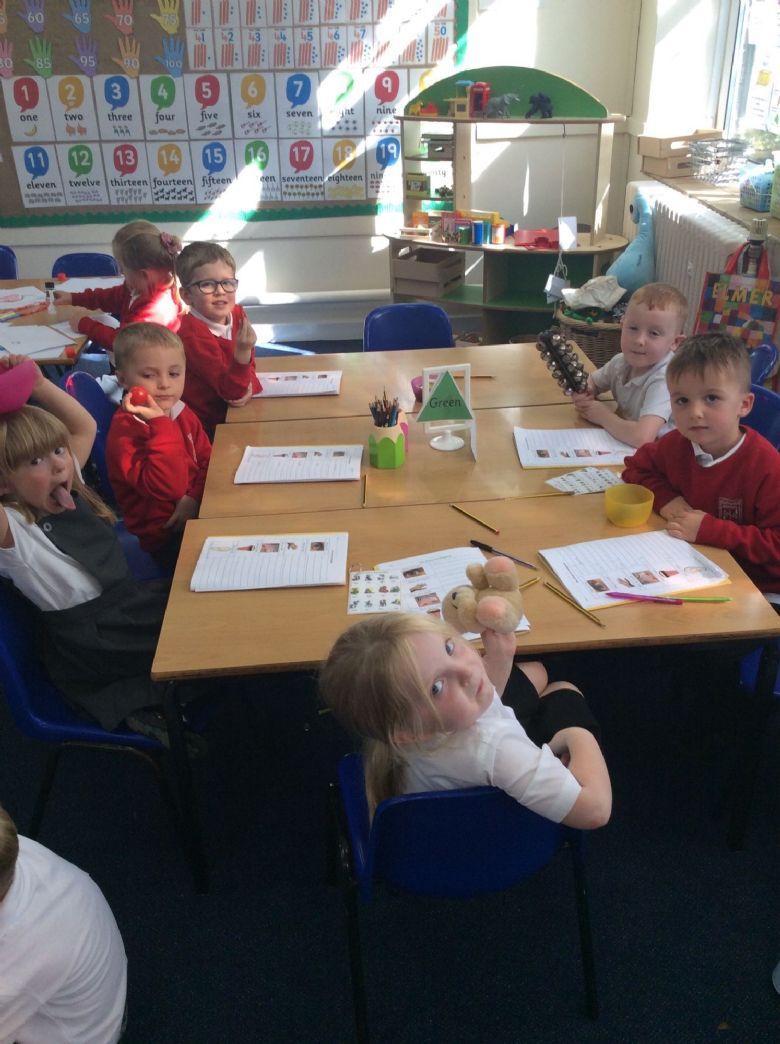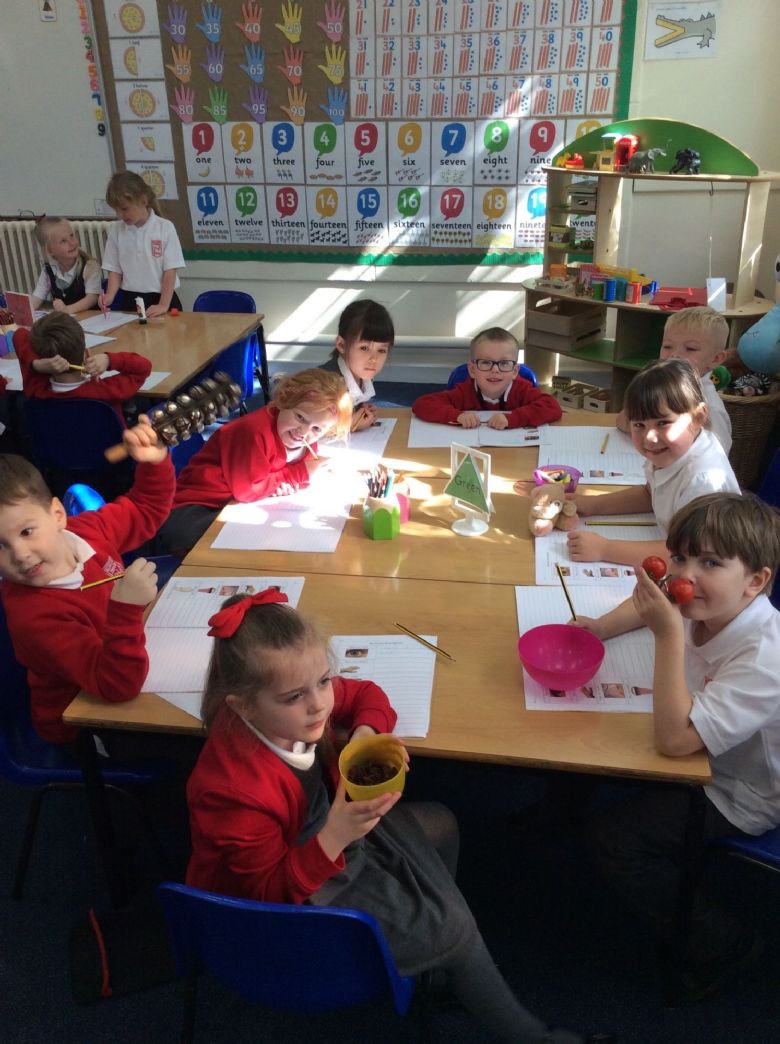 To help us remember which body part we use for each sense, we make our own Mr Potato Head! He had a nose, eyes, ears, mouth and hands.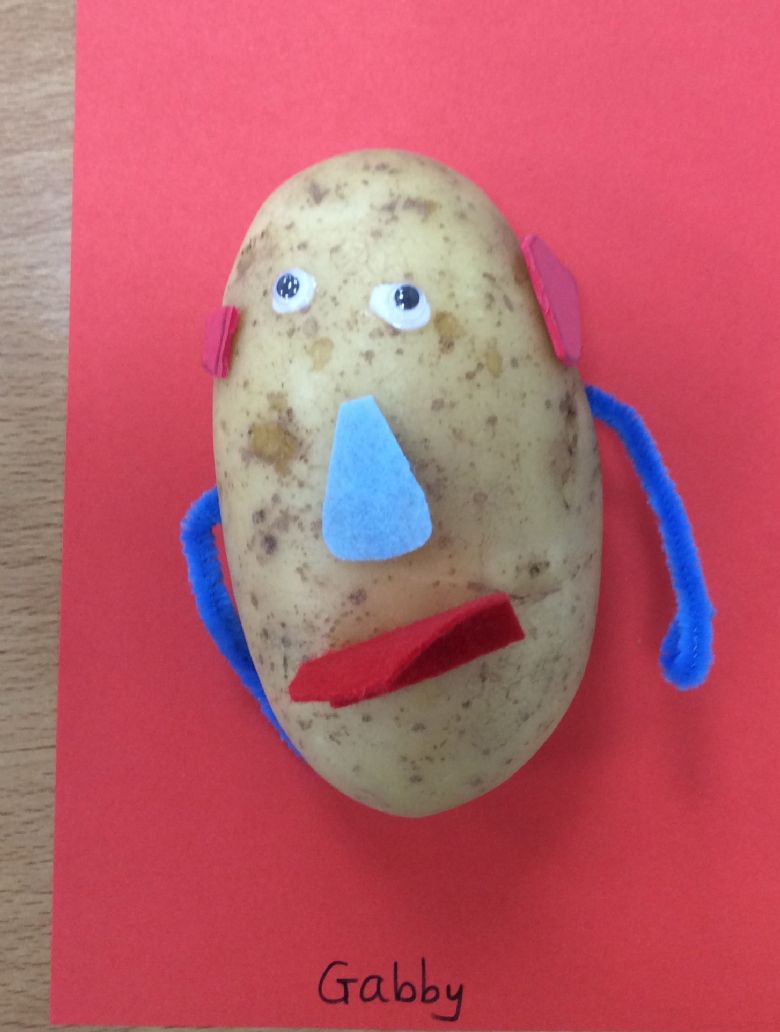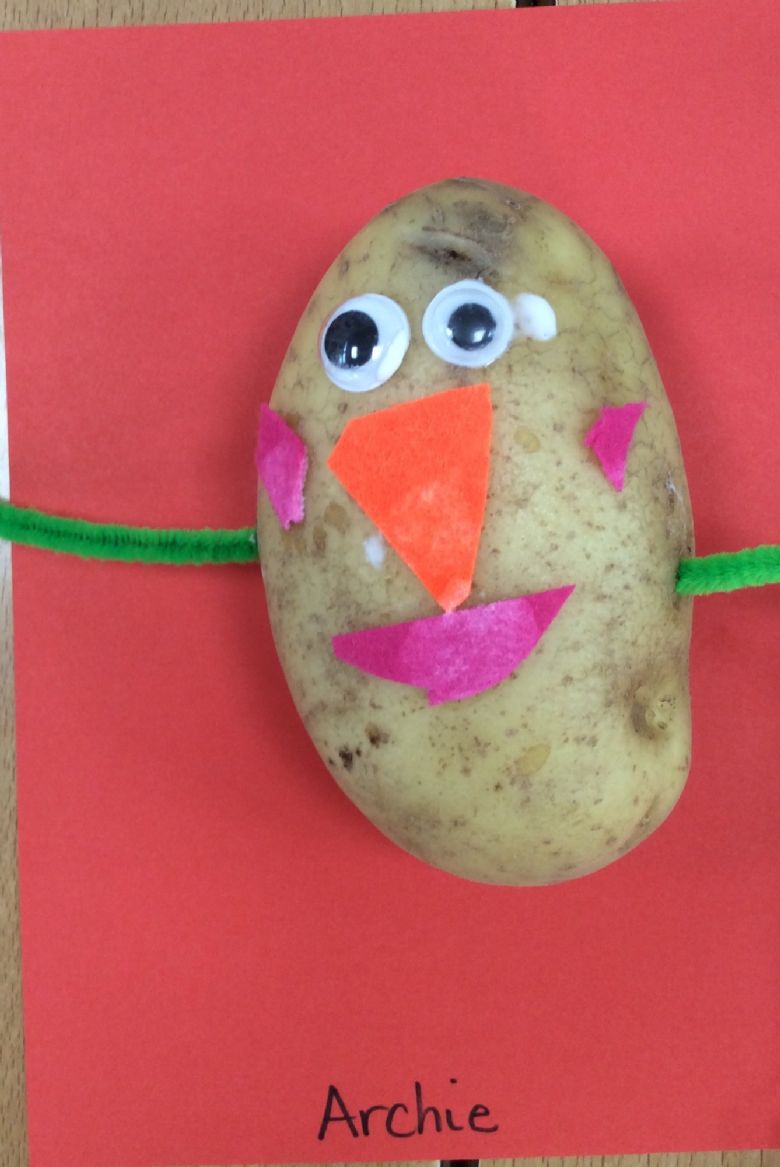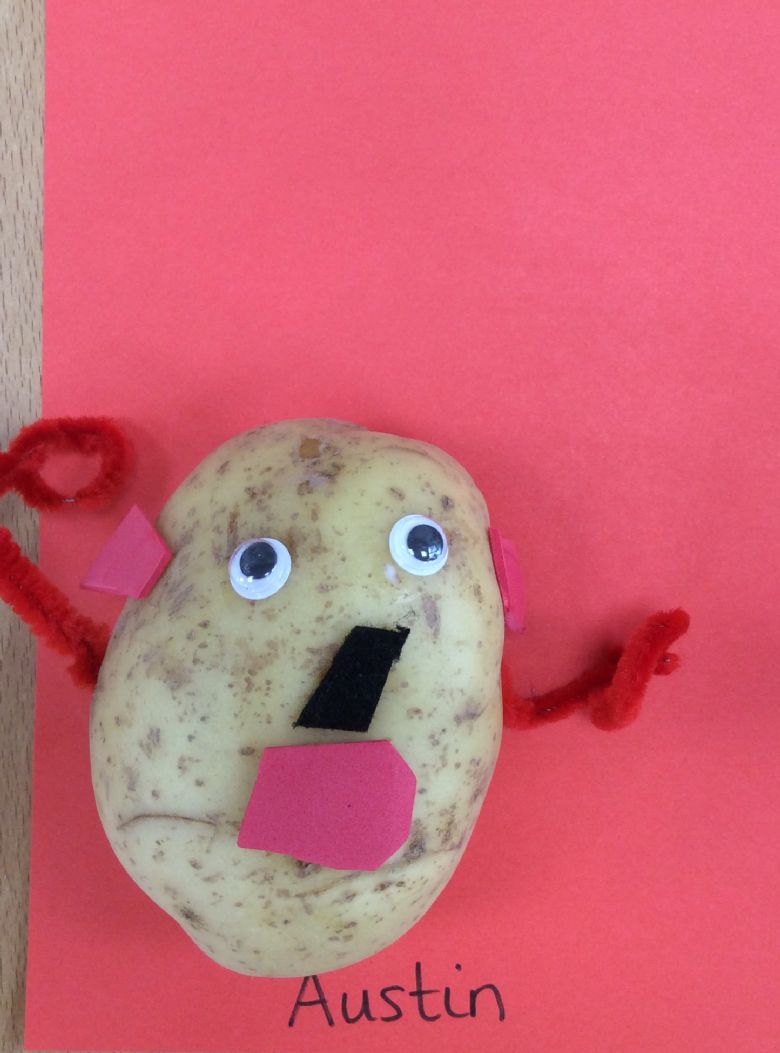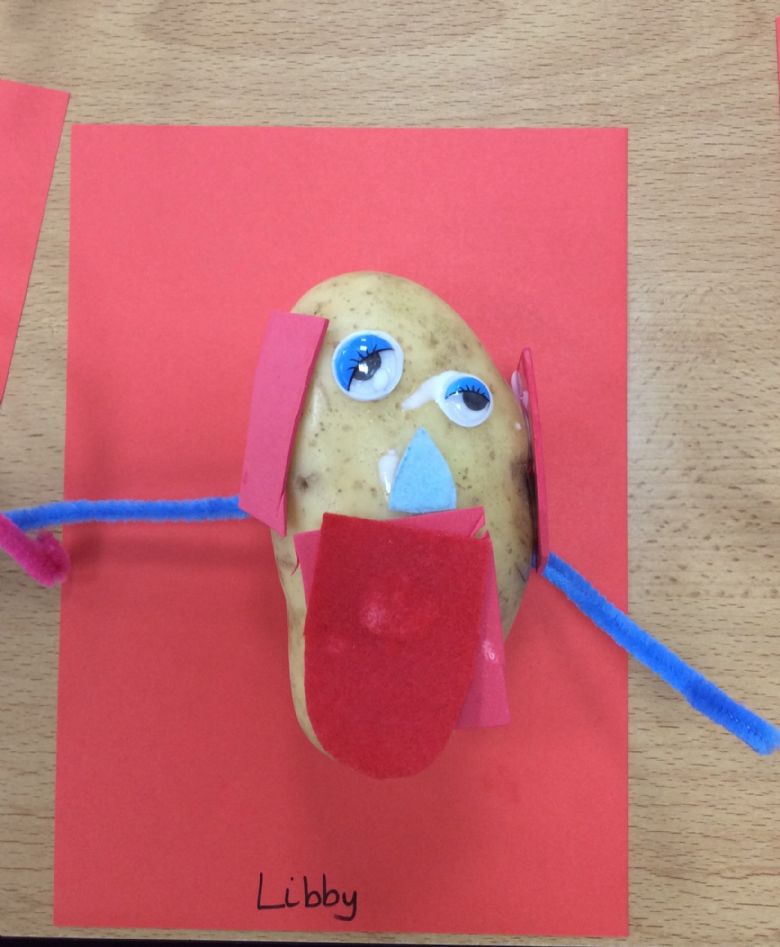 Our Topic this half-term is all about ourselves. We have been painting self portraits and discussing what is similar and different about us all. Here are some of our paintings.