In this section...
Welcome to 2Fo's Class Page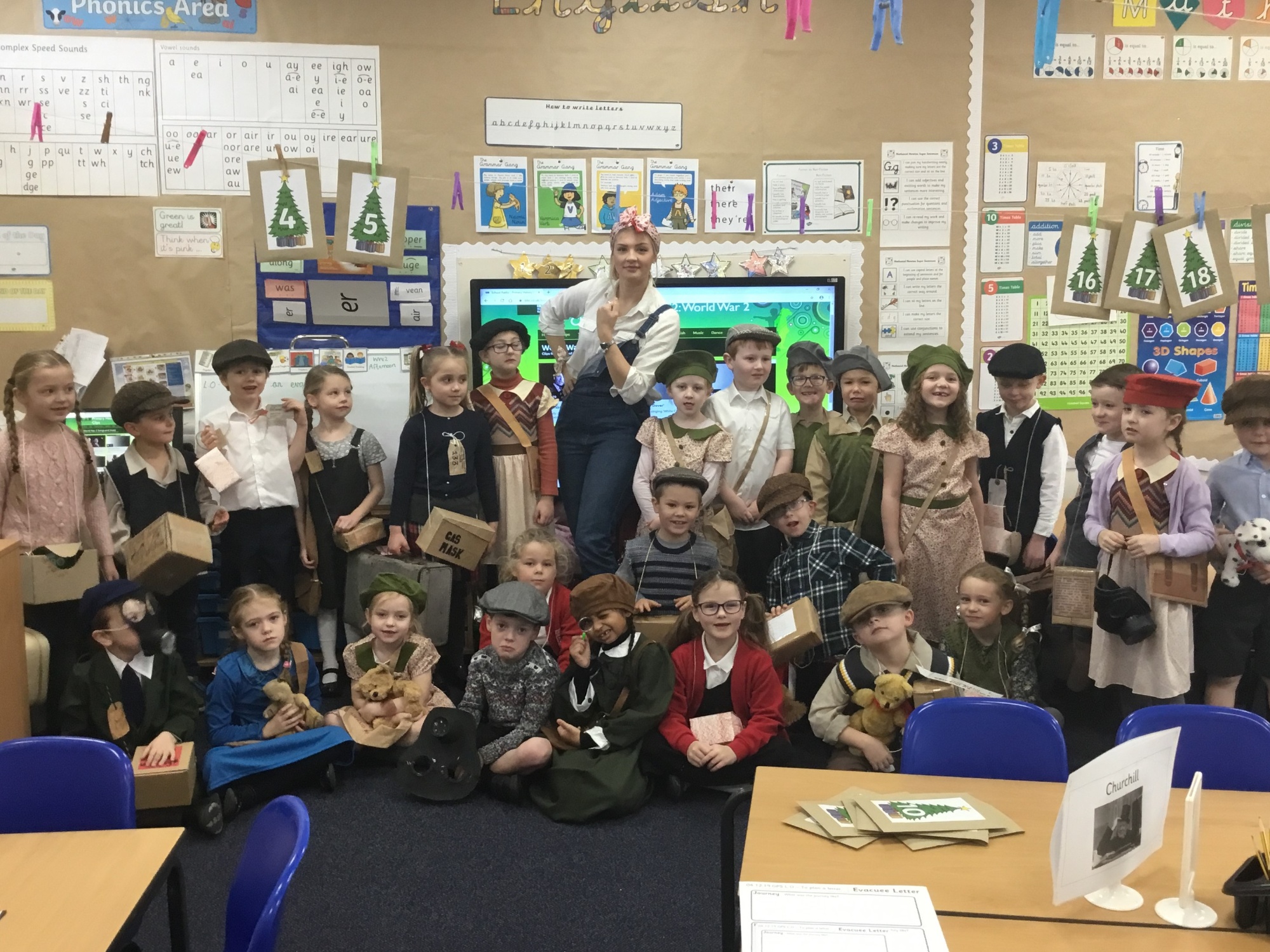 --------------------------------------------------------------------------------------------------------------
Merry Christmas
Merry Christmas and a Happy New Year to all the children and families in 2Fo.
Love Miss Ford x
Prickly Hay
2Fo you were amazing today in your Christmas concert. Well done for all the hard work over the past few weeks practising, it was fantastic!!!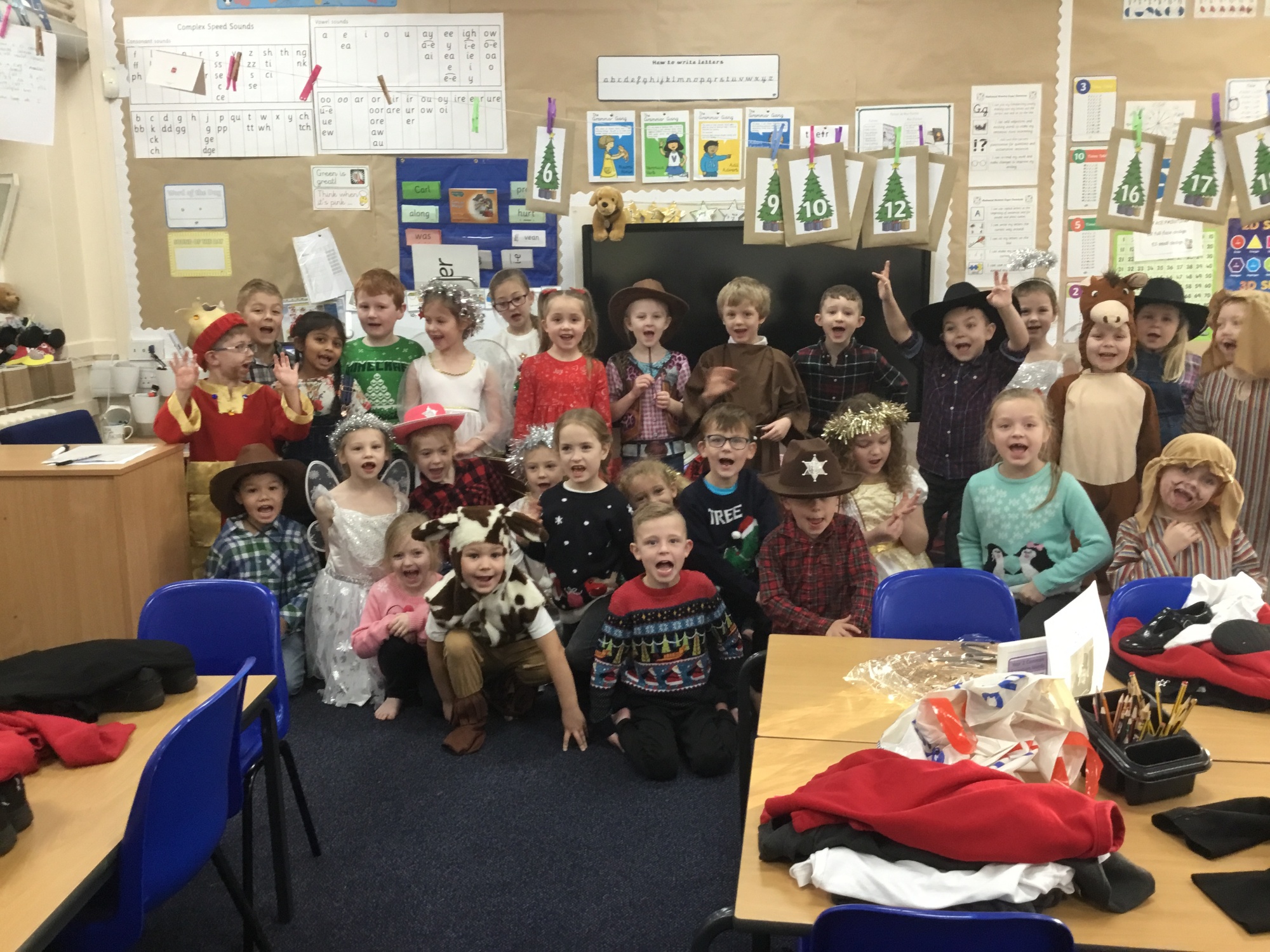 Nathaniel Newton's WW2 Day
As part of our Topic 'WW2 The Home Front' we decided to hold a WW2 day, lots of the children dressed up as evacuee's and the teachers as land army girls. We held a special afternoon for the local Hartshill Over 50's club, we put on a presentation all about what we have been learning, we sang wartime songs and we talked to them about their experiences of war. Rodger from the club told us all about when he was evacuated as a child. We also gave our guests the chance to try some of our delicious ration biscuits.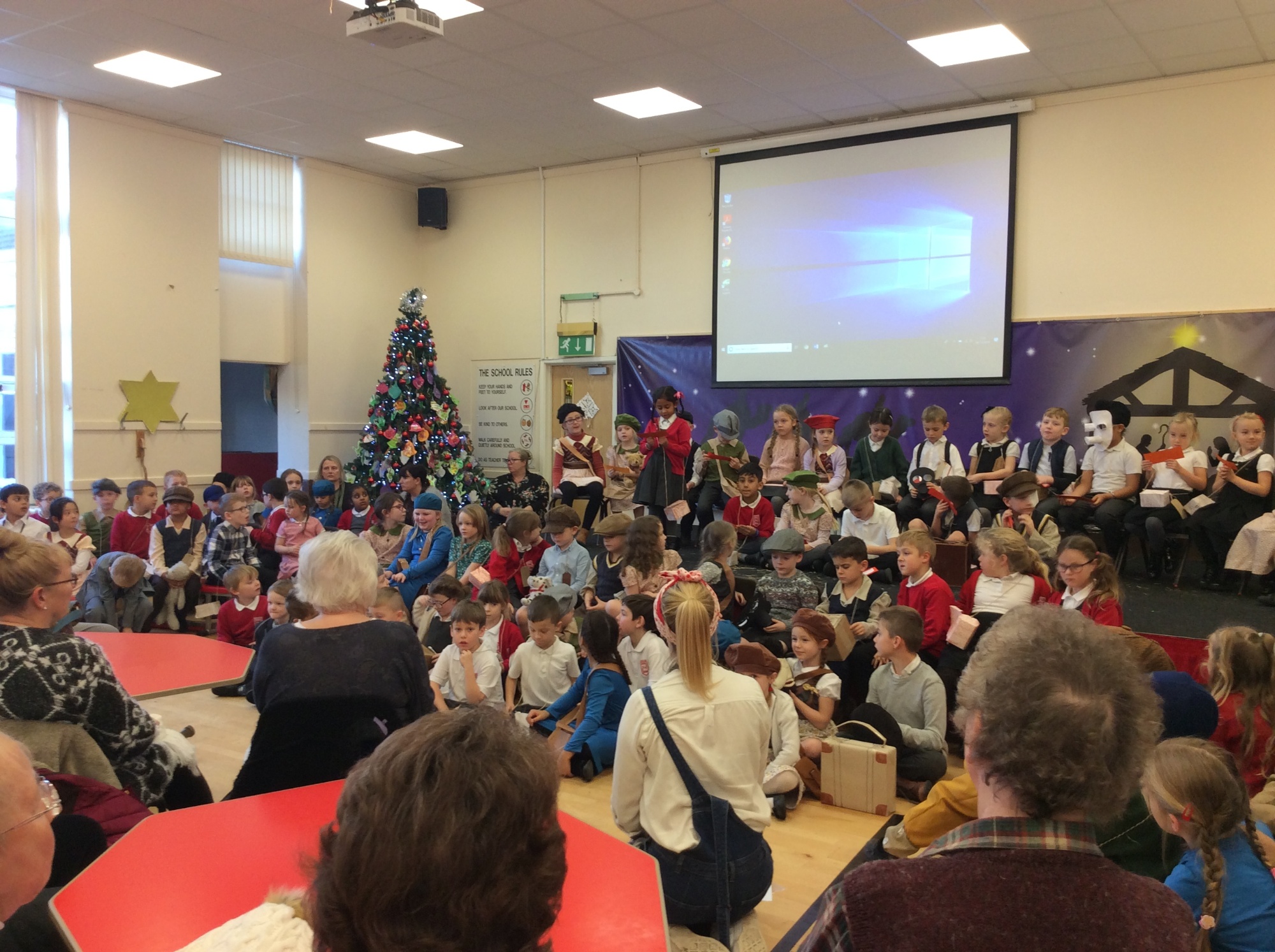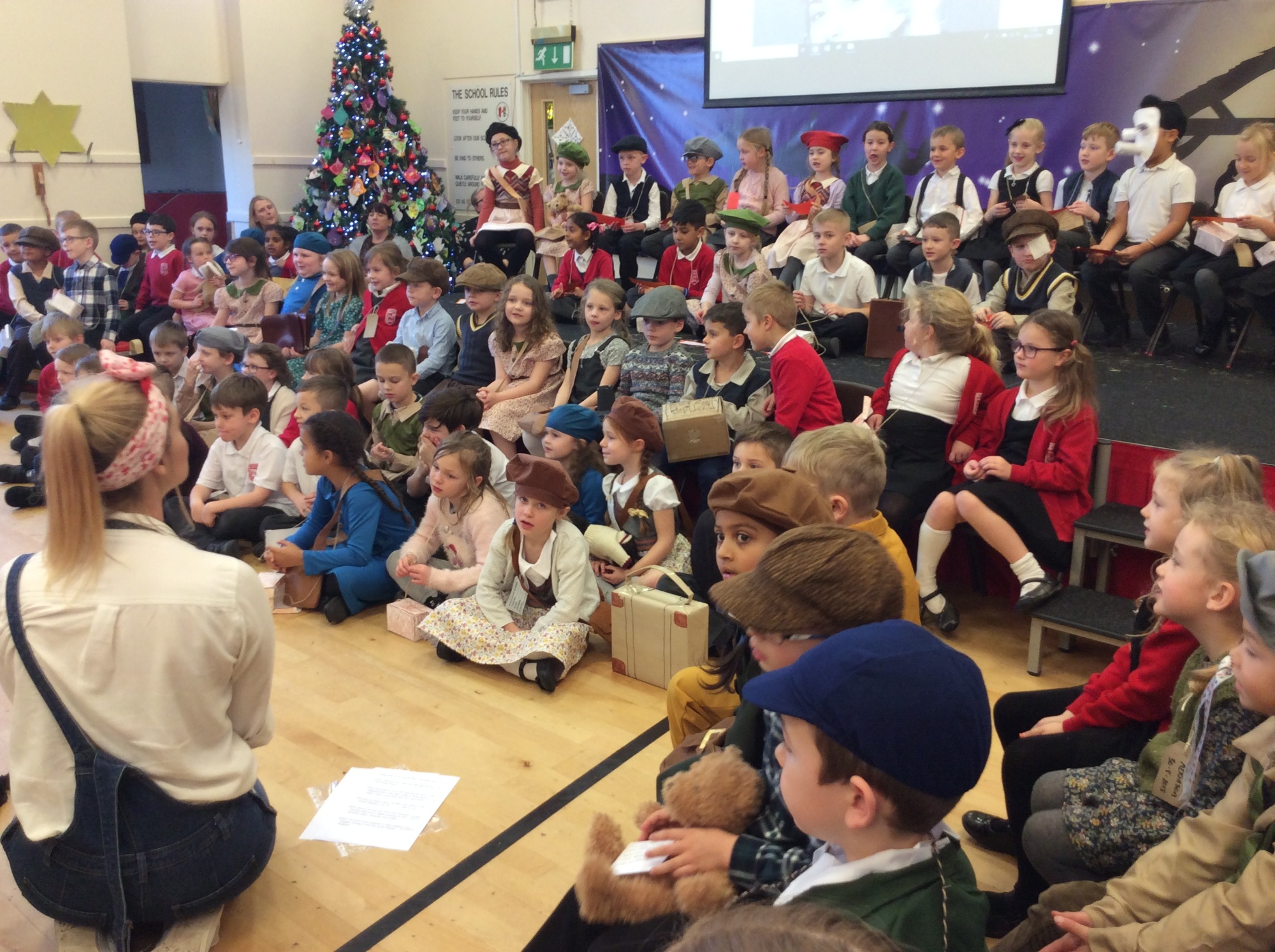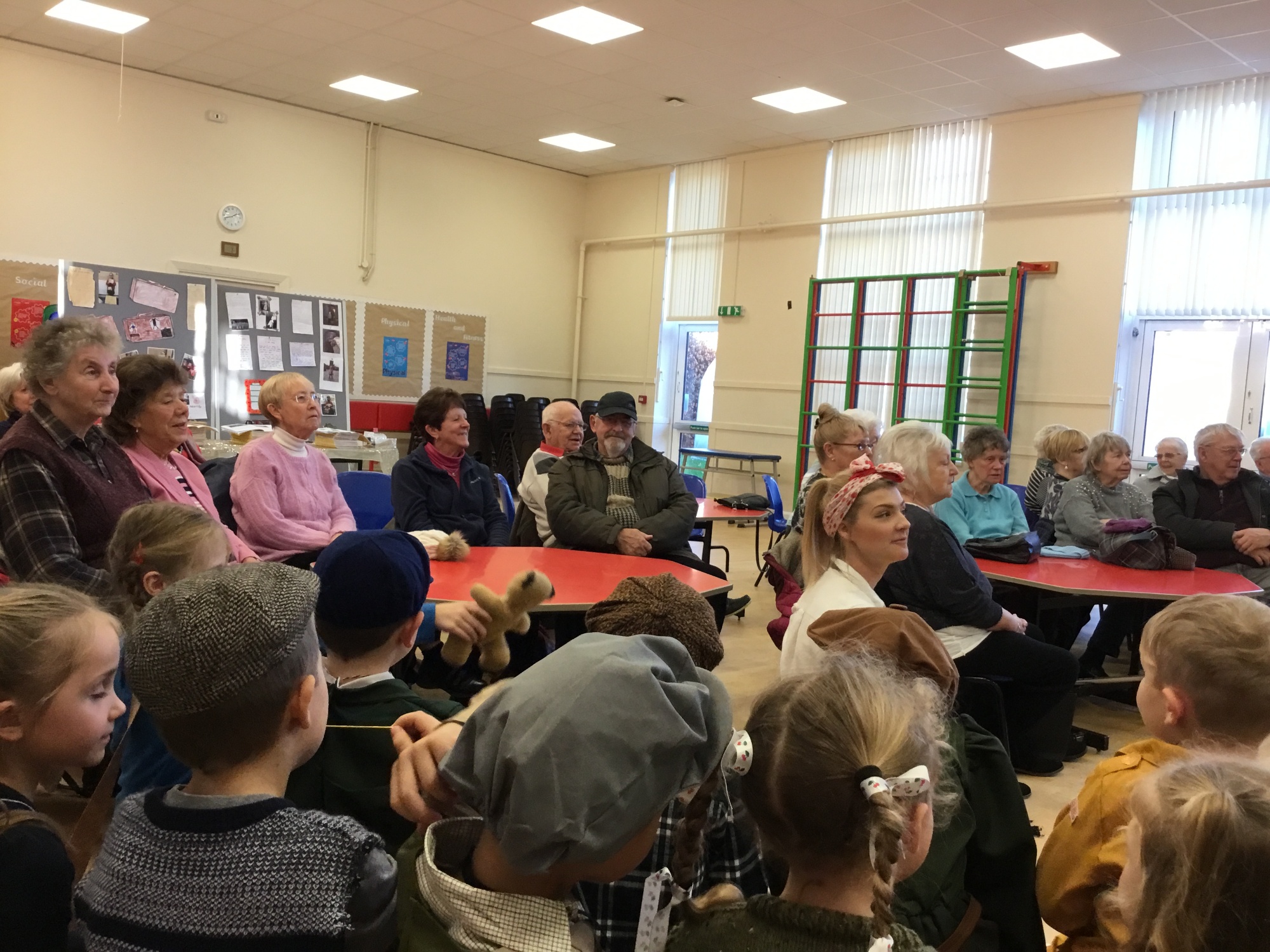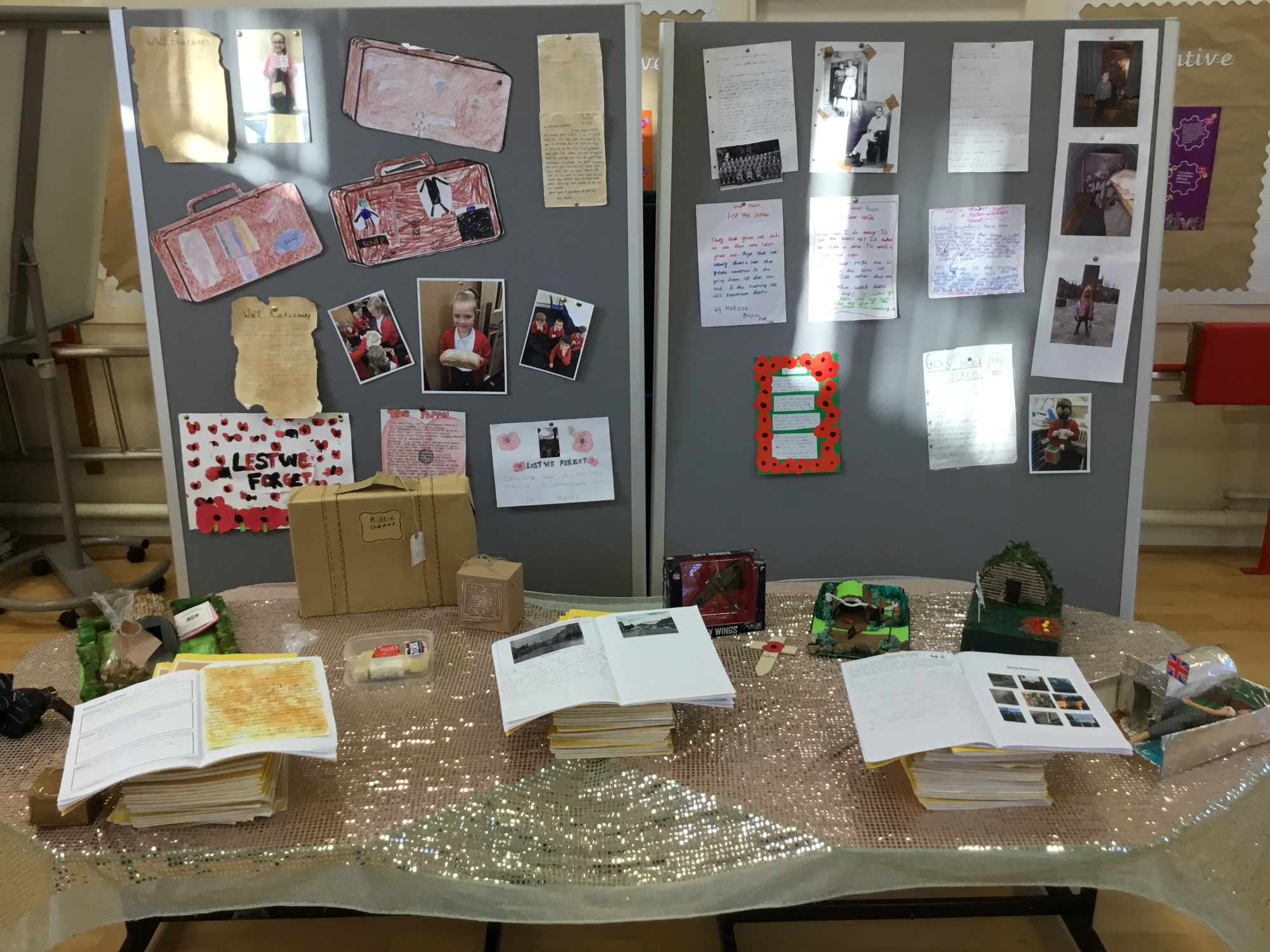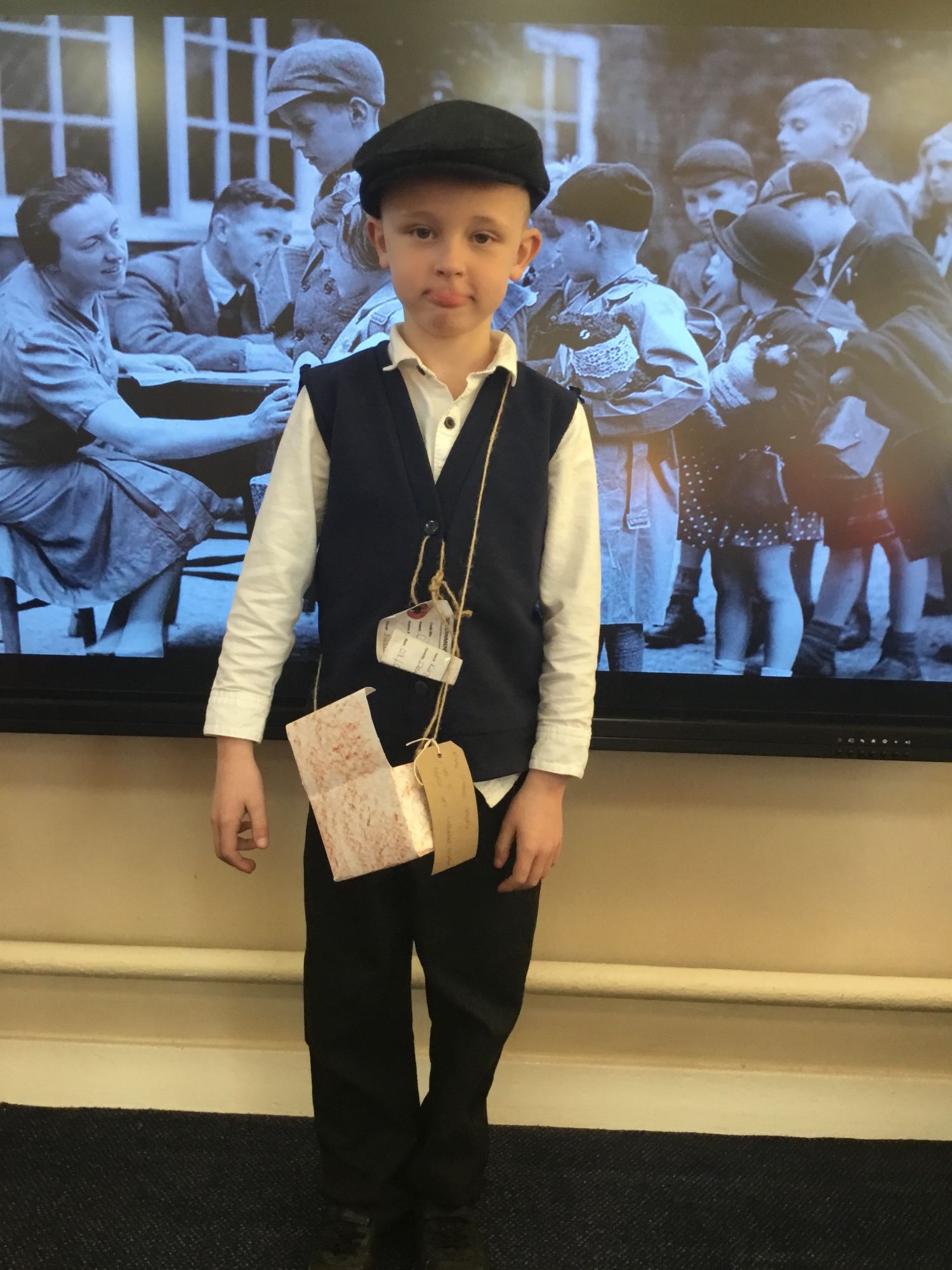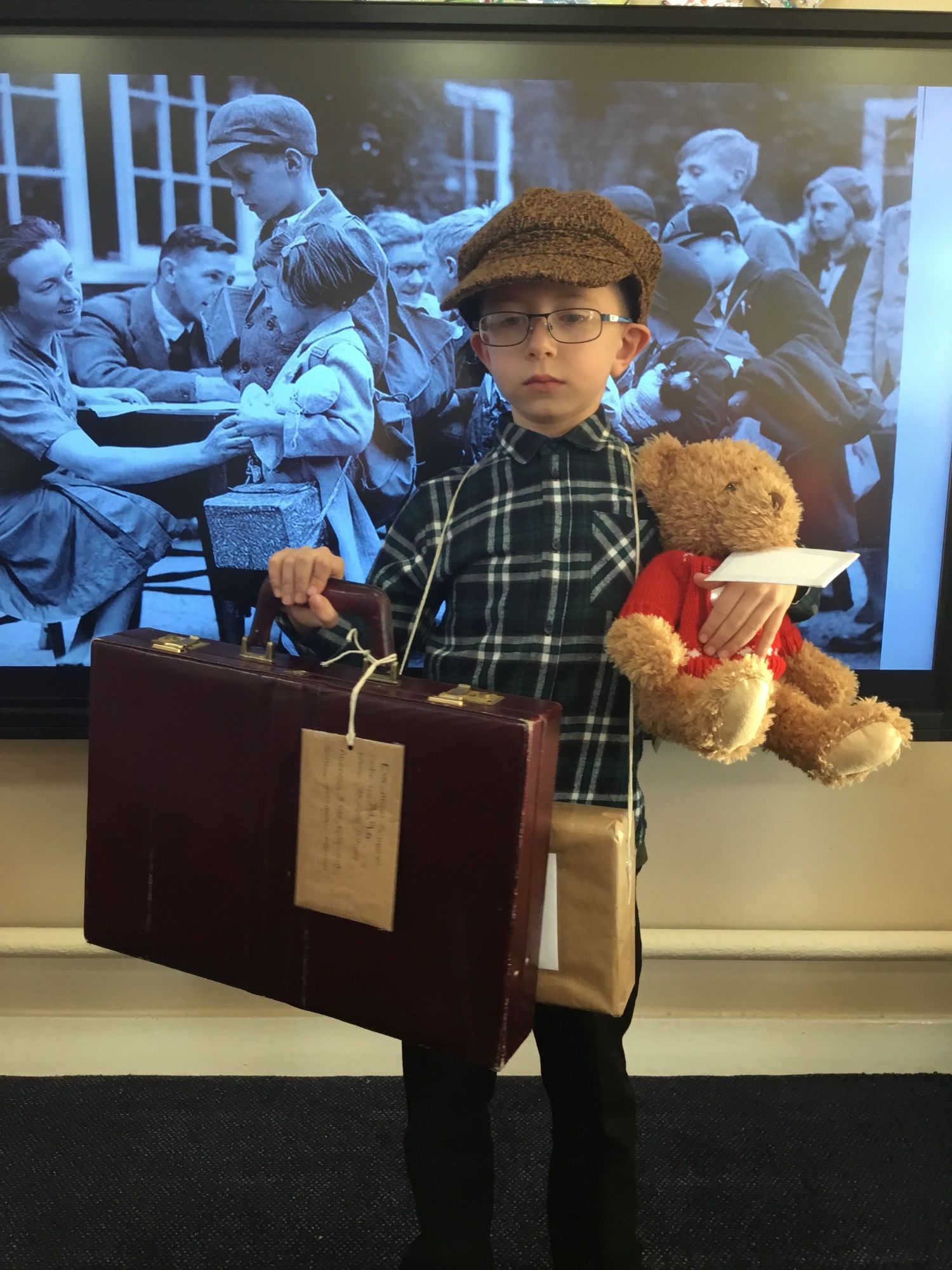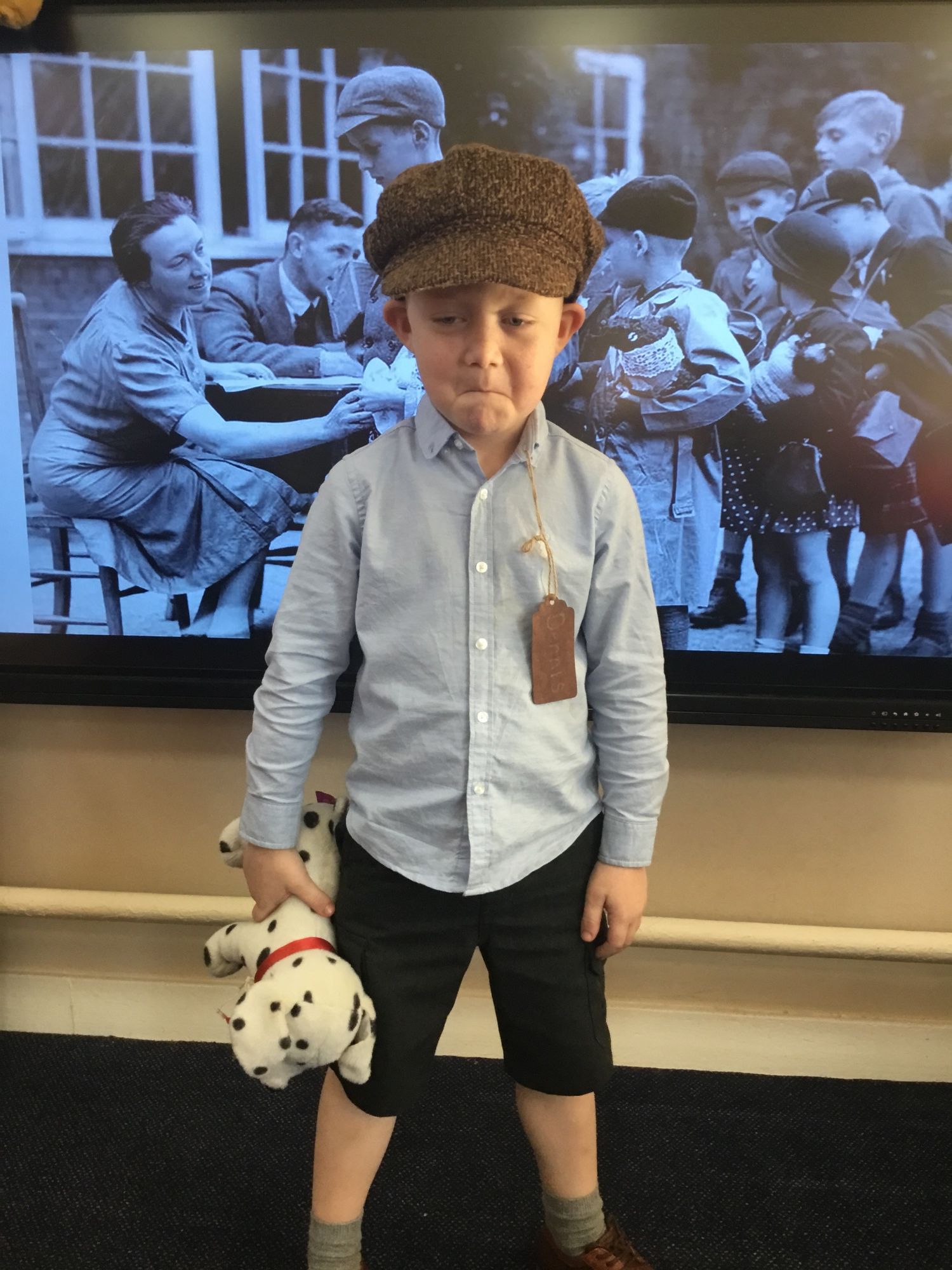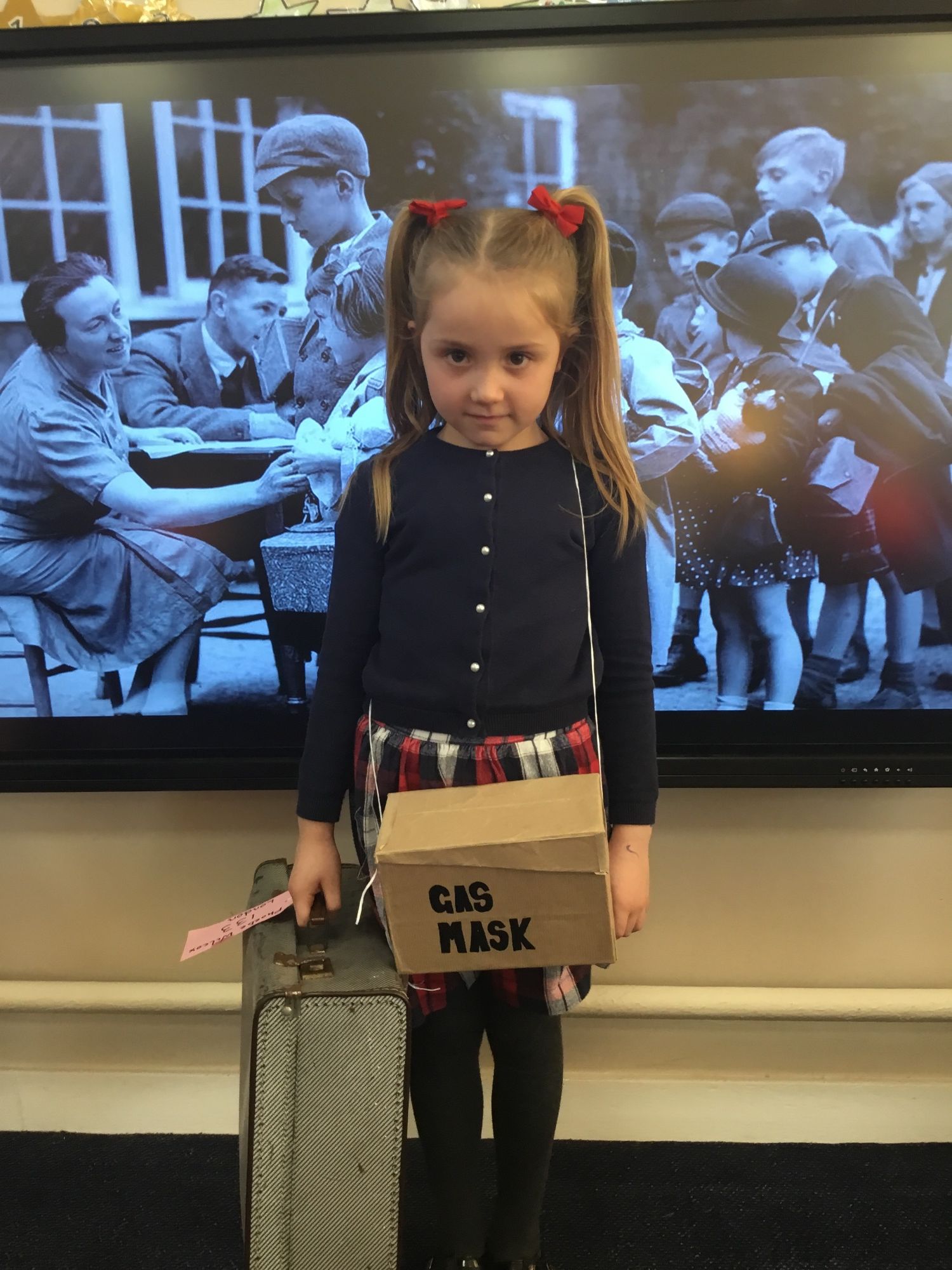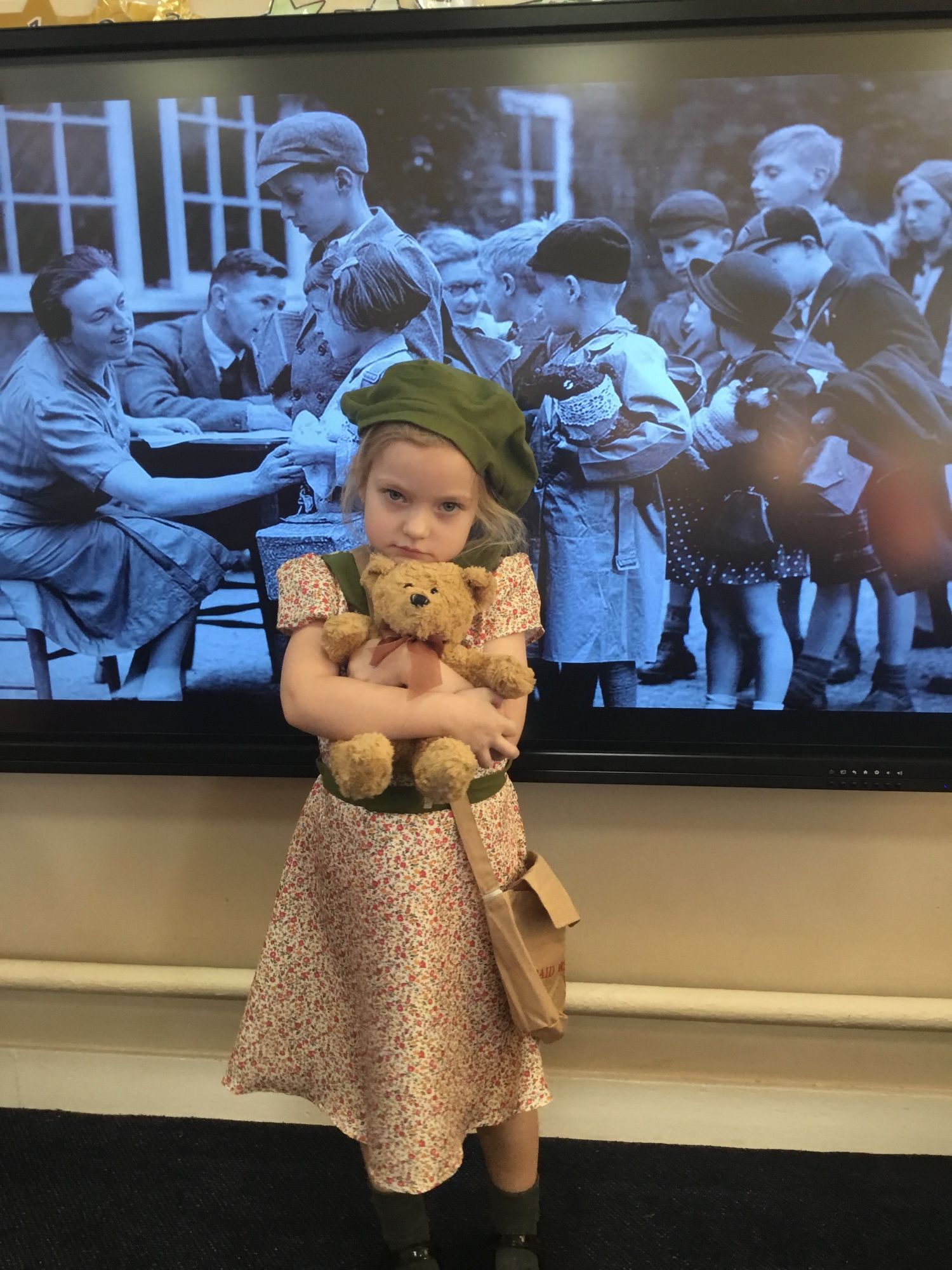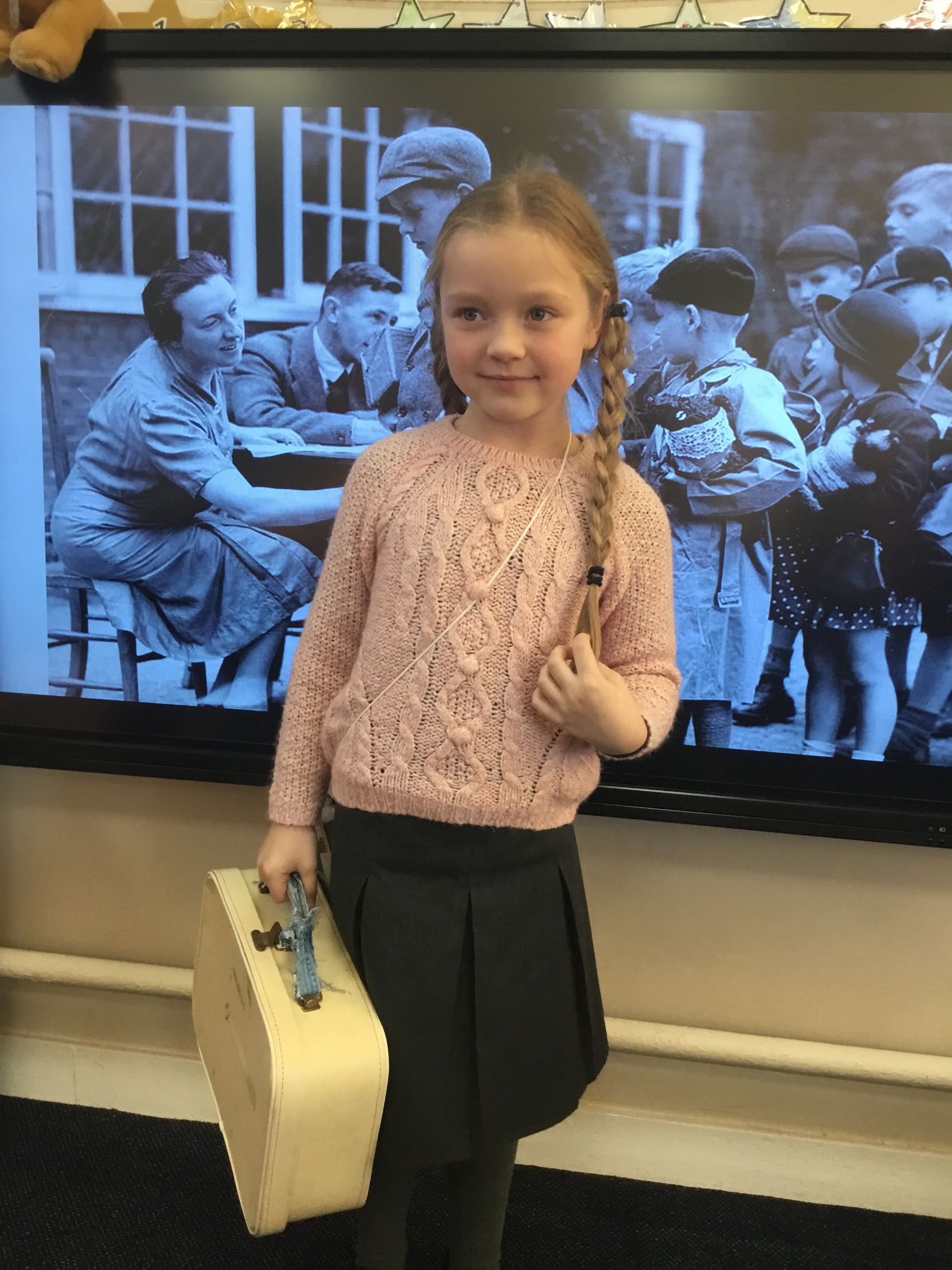 Rationing
This week we have been learning all about rationing within WW2, and how it carried on for many years after the war. Food was rationed as it was in short supply due to factories and ports being bombed, due to the lack of food it had to be shared out equally between all people in Britain. Miss Ford's Nan made up a adult ration from the war so we could see how much each adult got a week, children in WW2 were given half of this.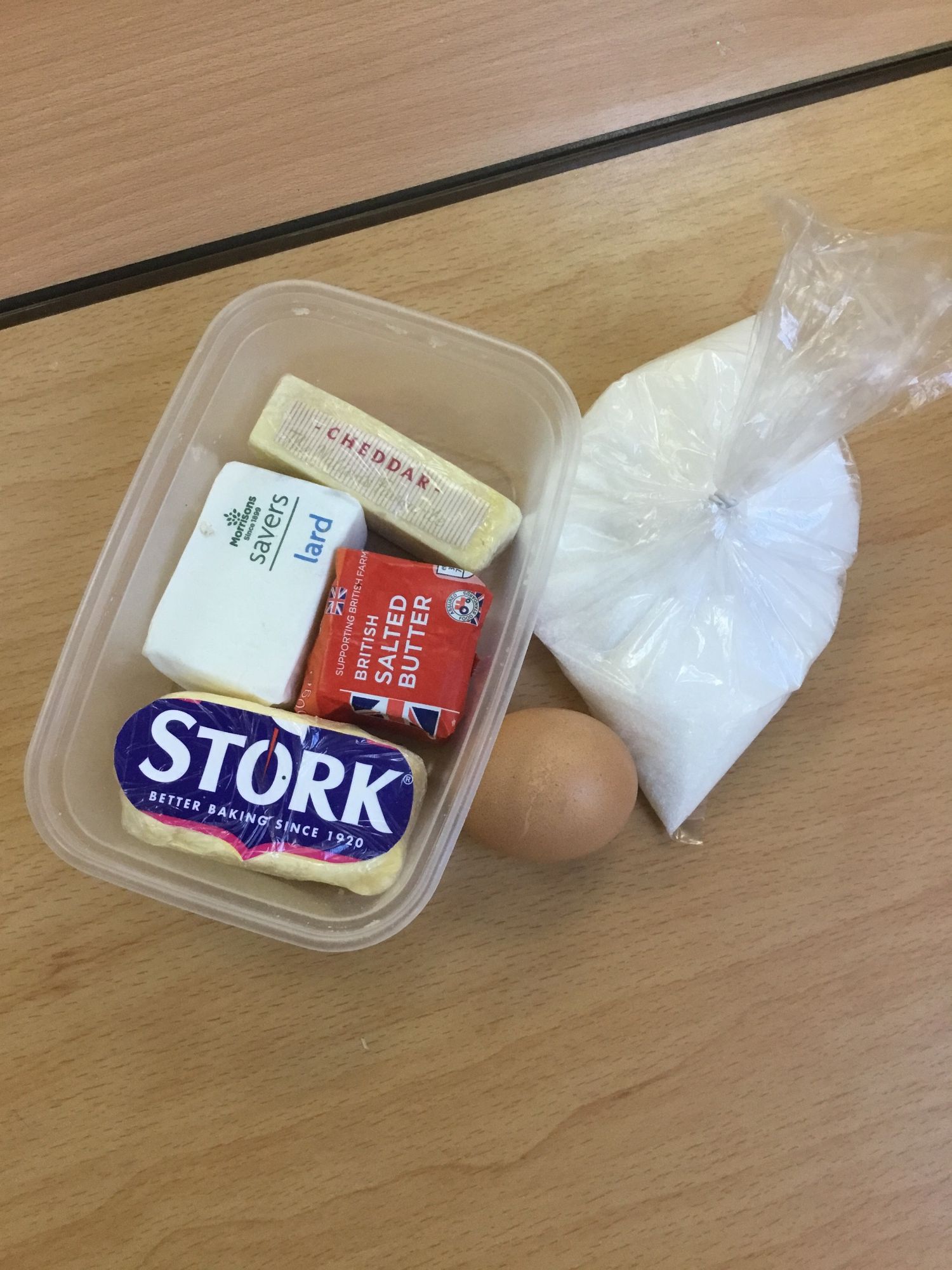 We then made ration biscuits only using ingredients that were available during WW2.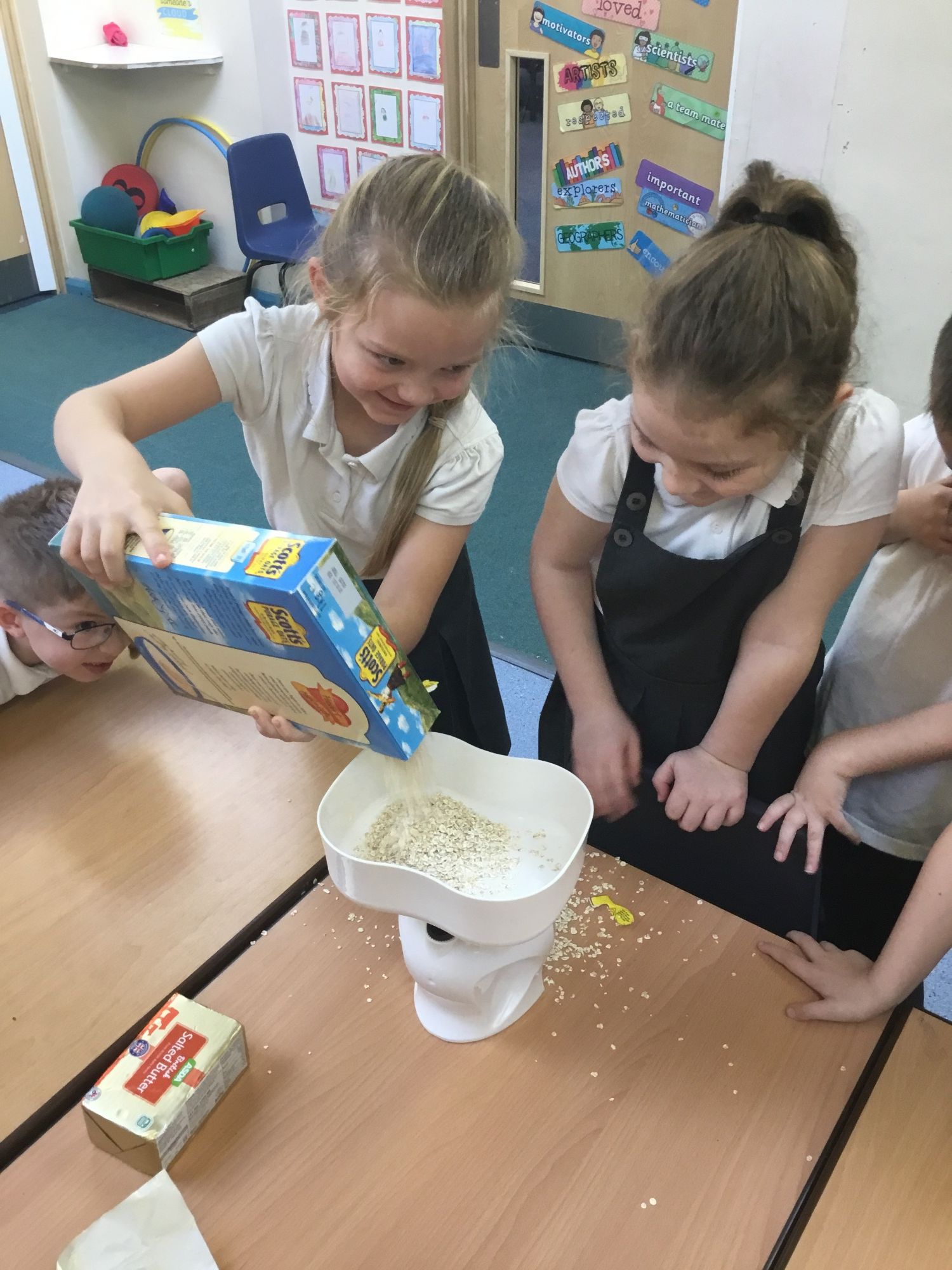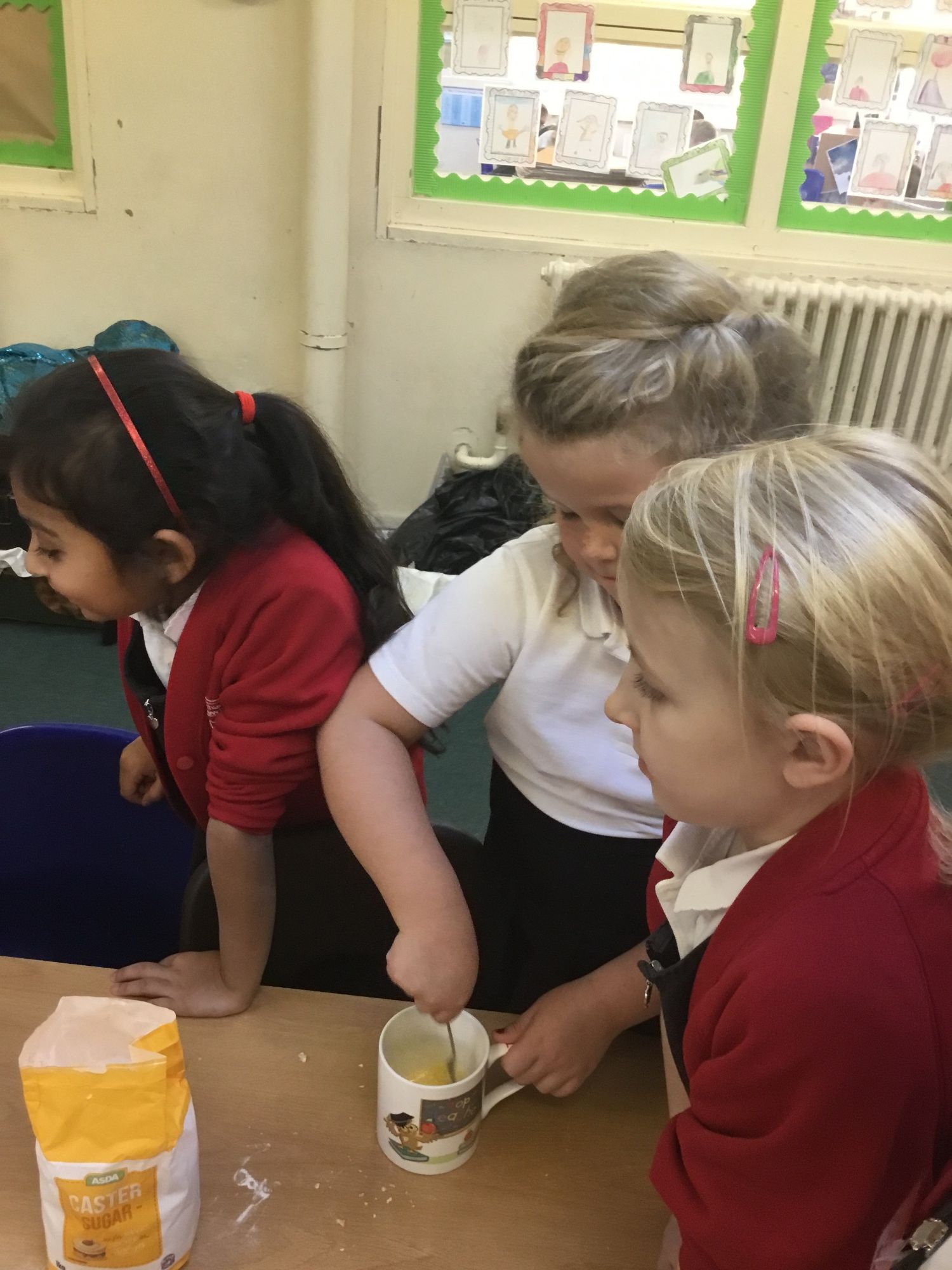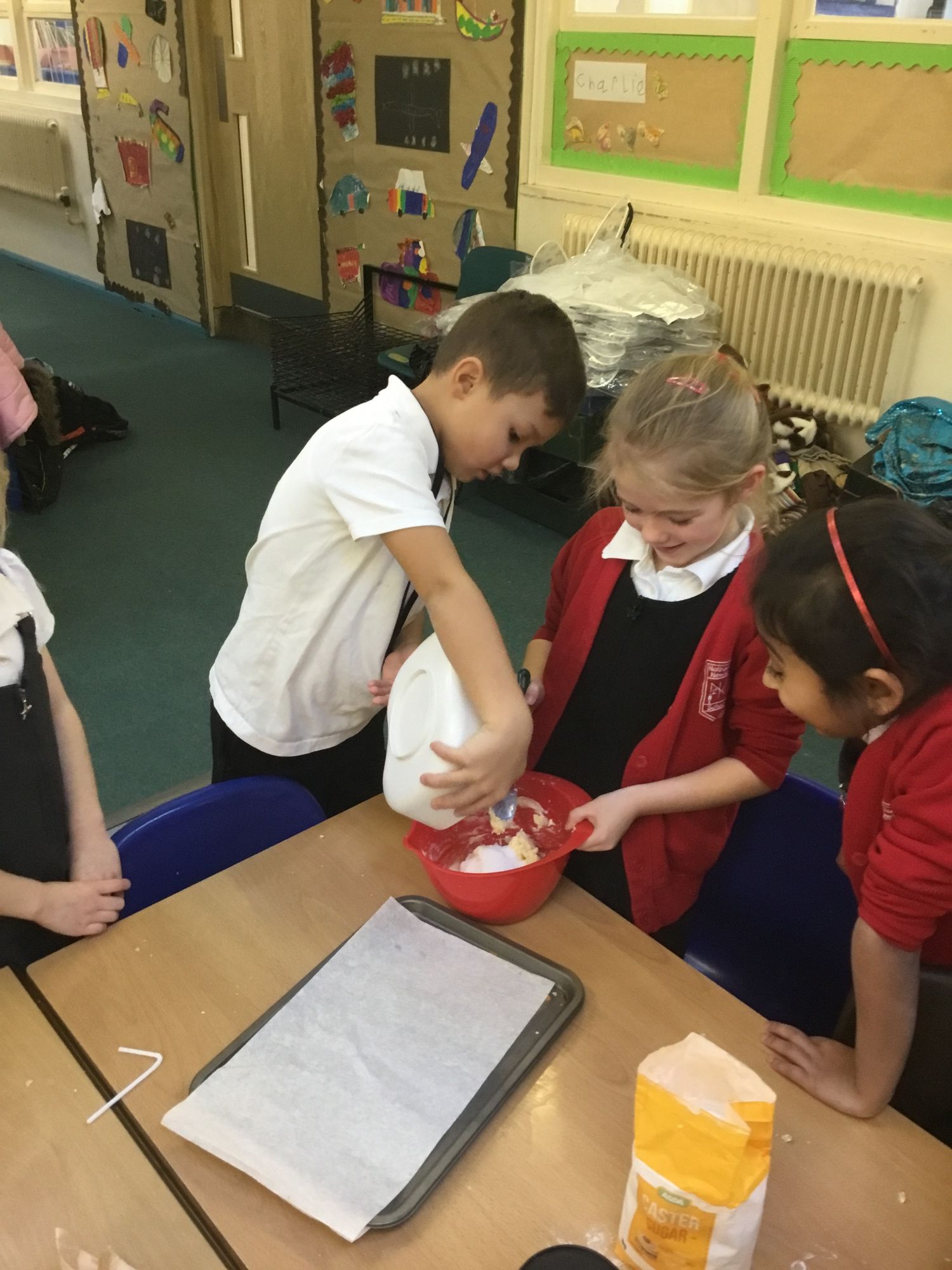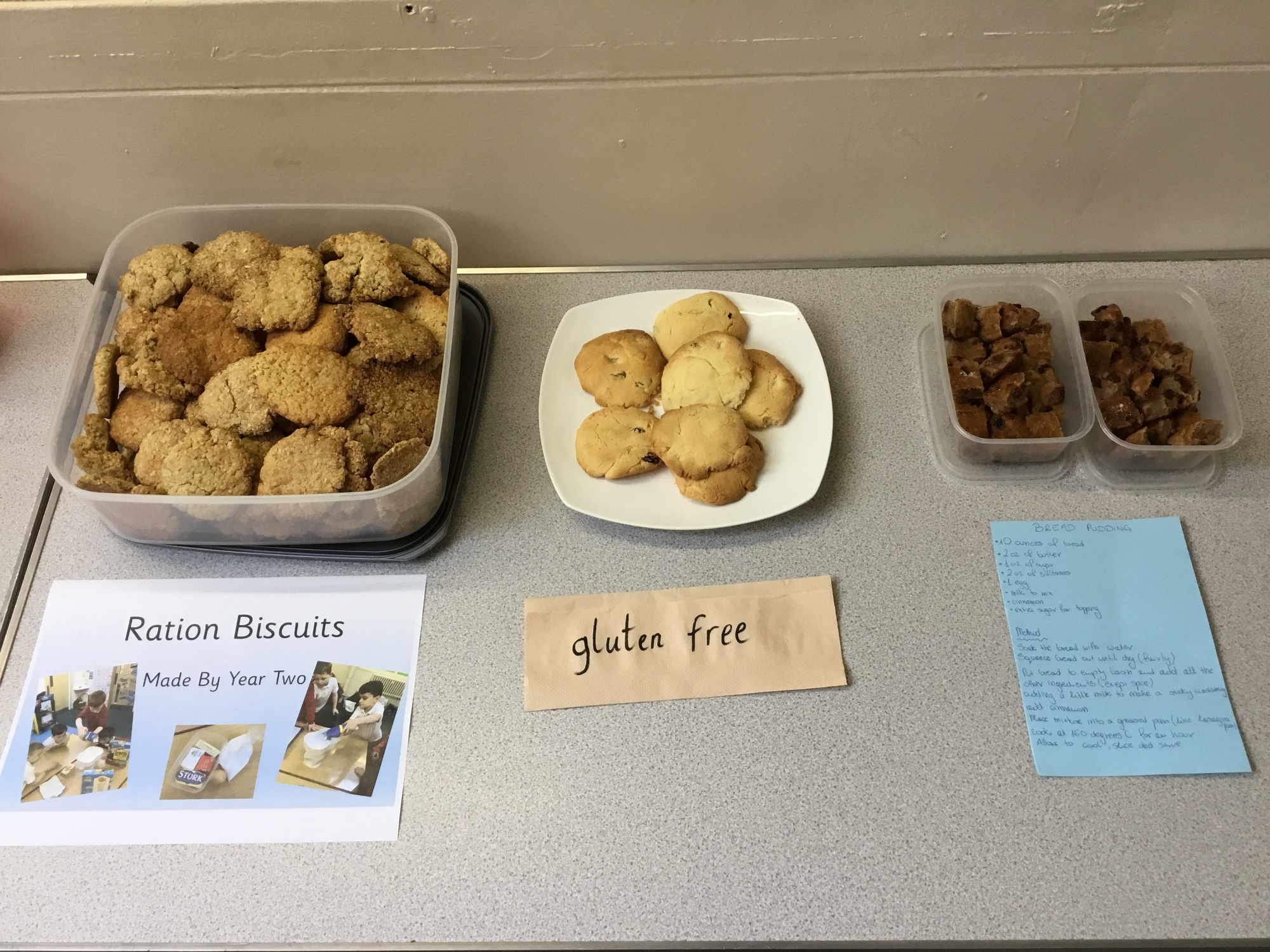 Gas Mask Box
As part of our Topic 'WW2 The Home Front' we learnt that people, including children and babies had to carry a gas mask with them at all times. These would be carried in a gas mask box or bag with a label to identify who the gas mask belonged to. To create our gas mask boxes we cut out a net of a cuboid, shaded it brown with a wax crayon, then folded and stuck to ensure a strong structure. We then added string to make a handle and label to ensure if our gas mask got lost it would quickly get back to it's owner.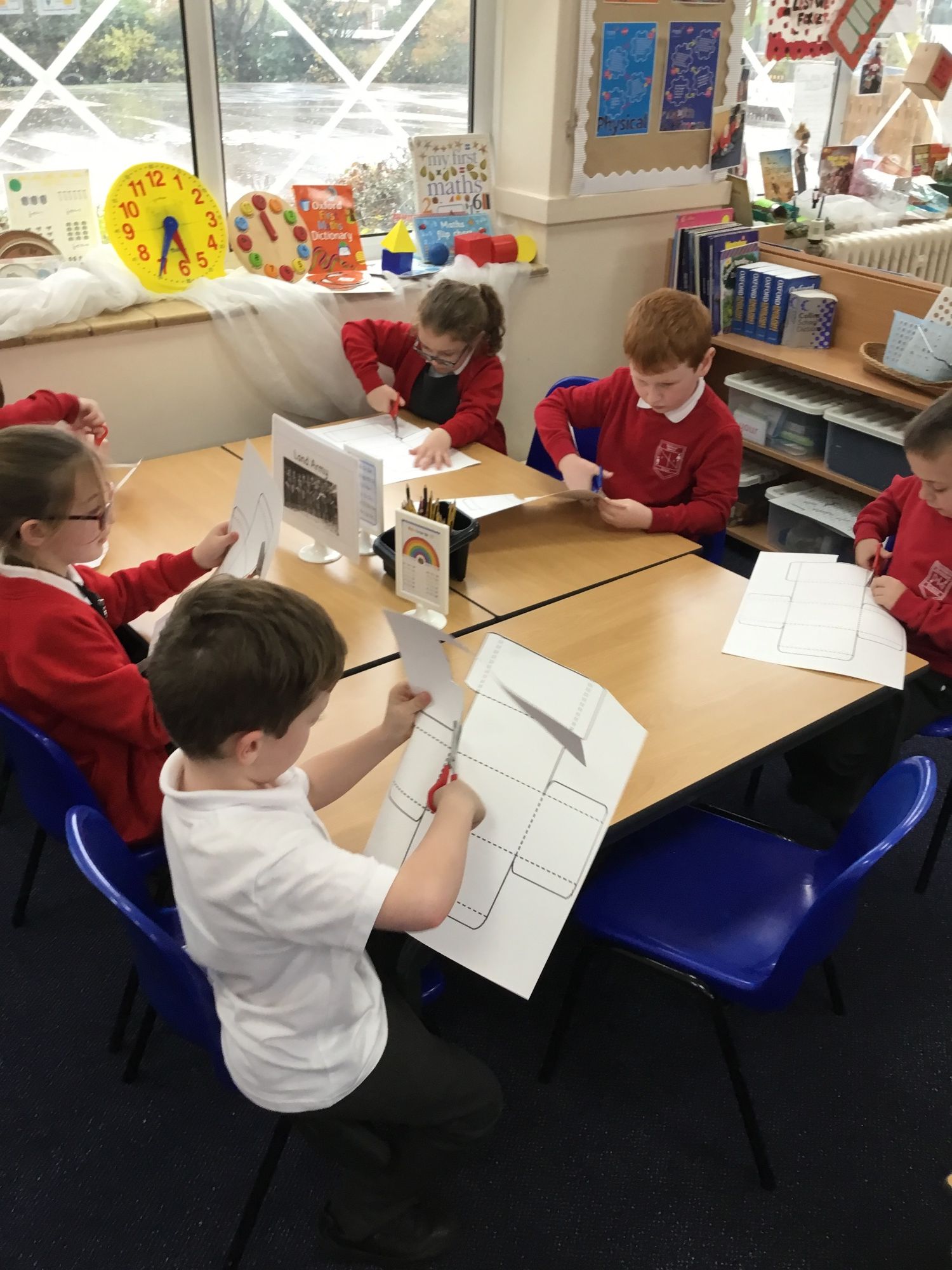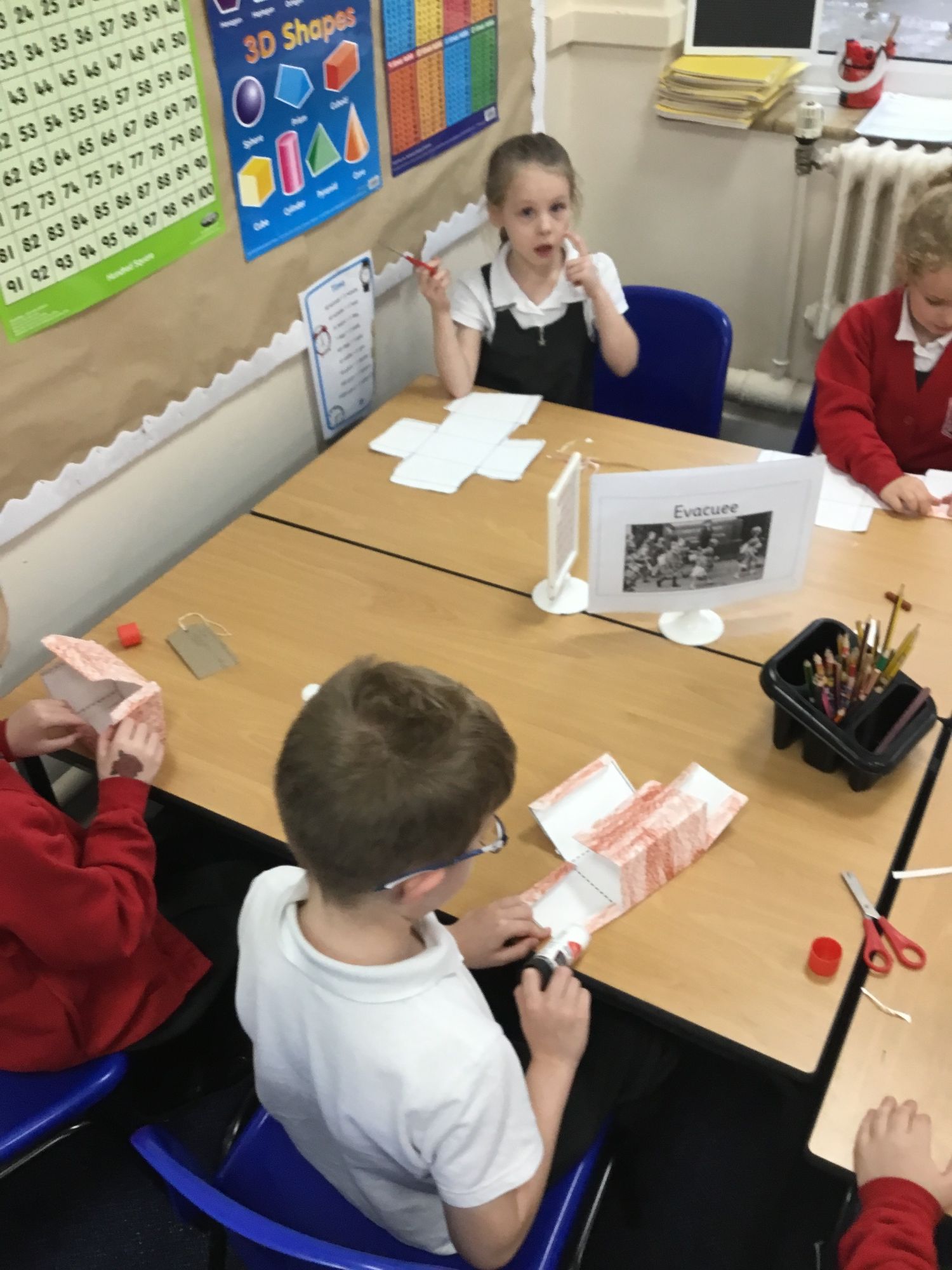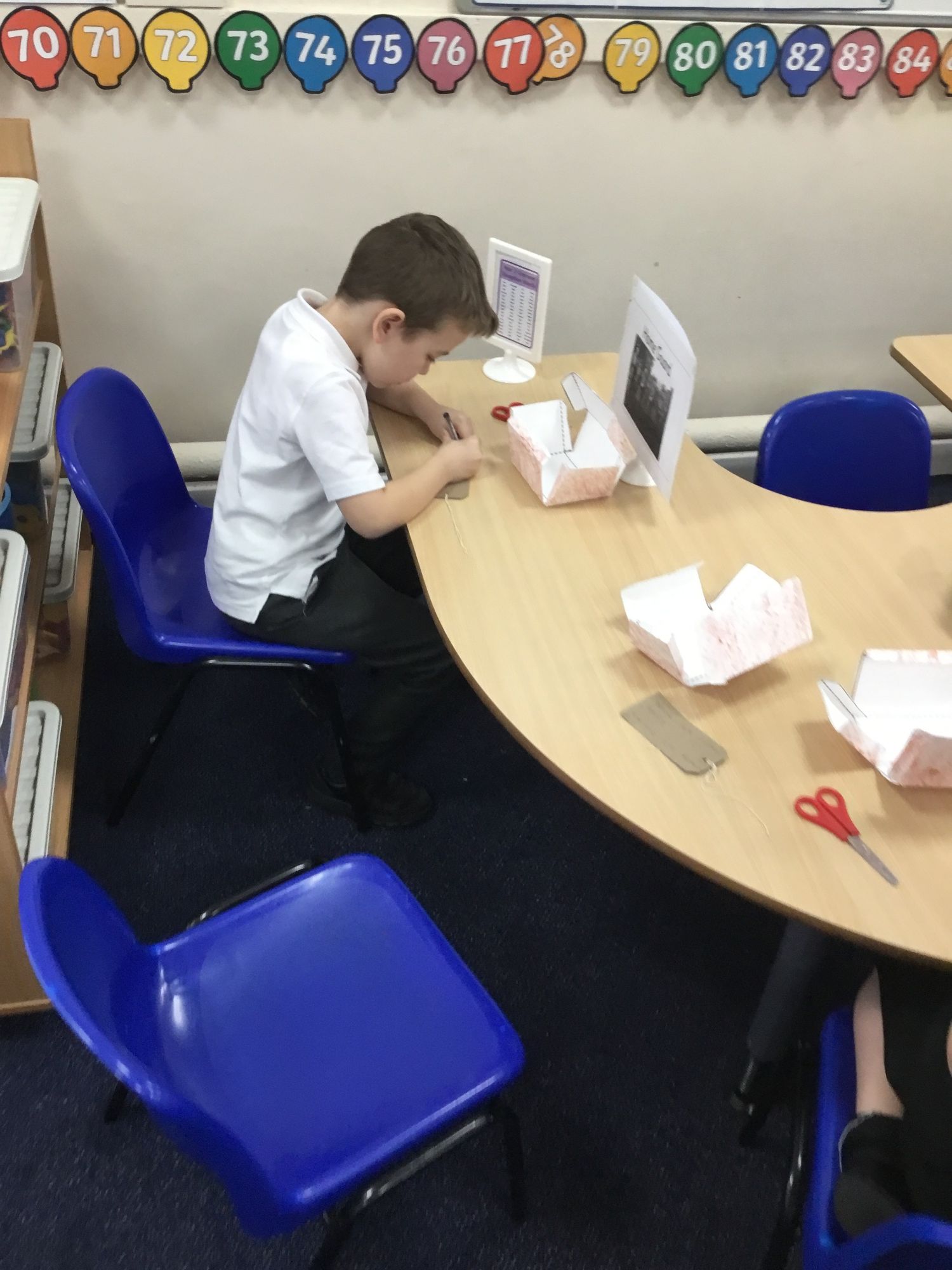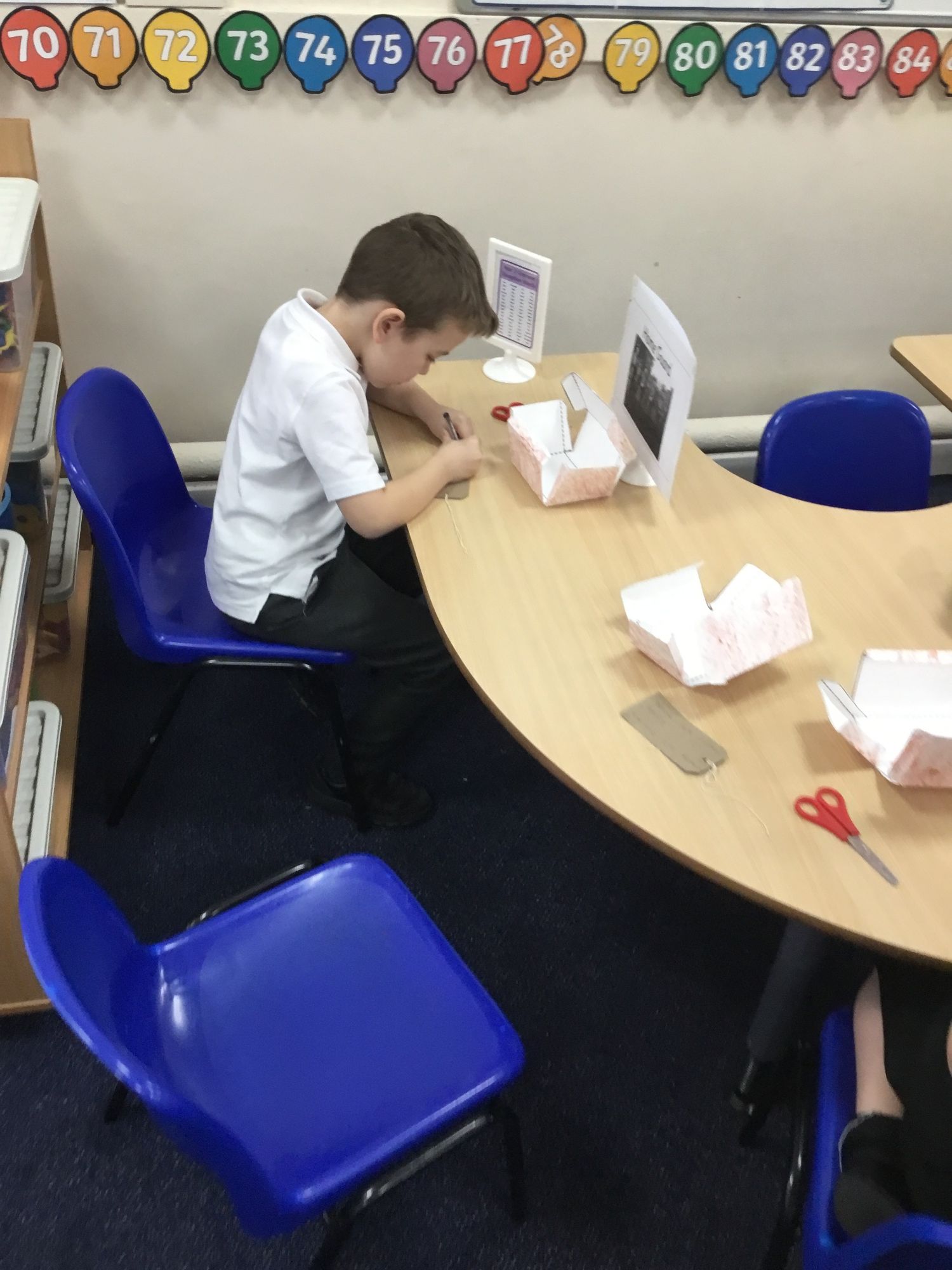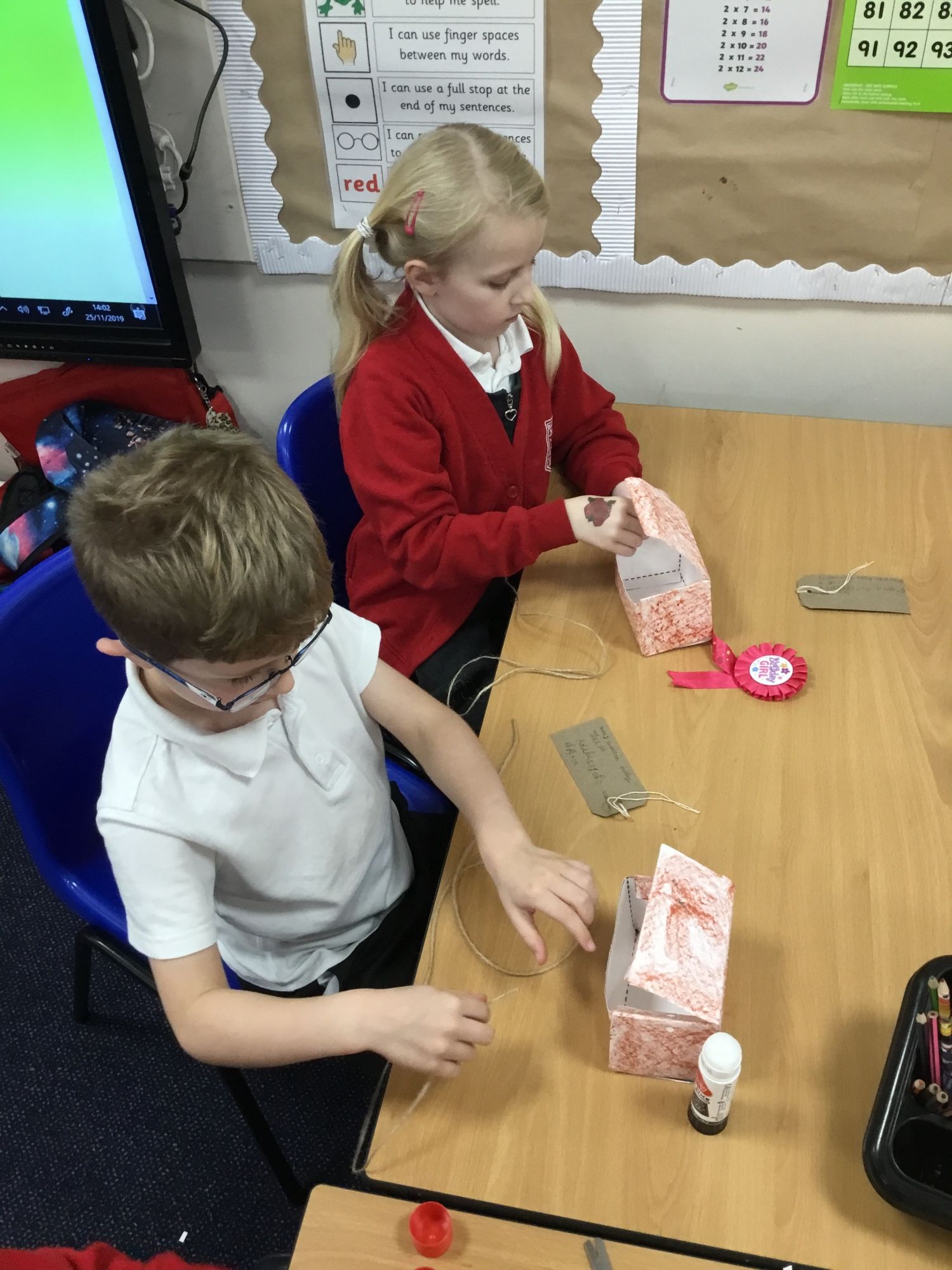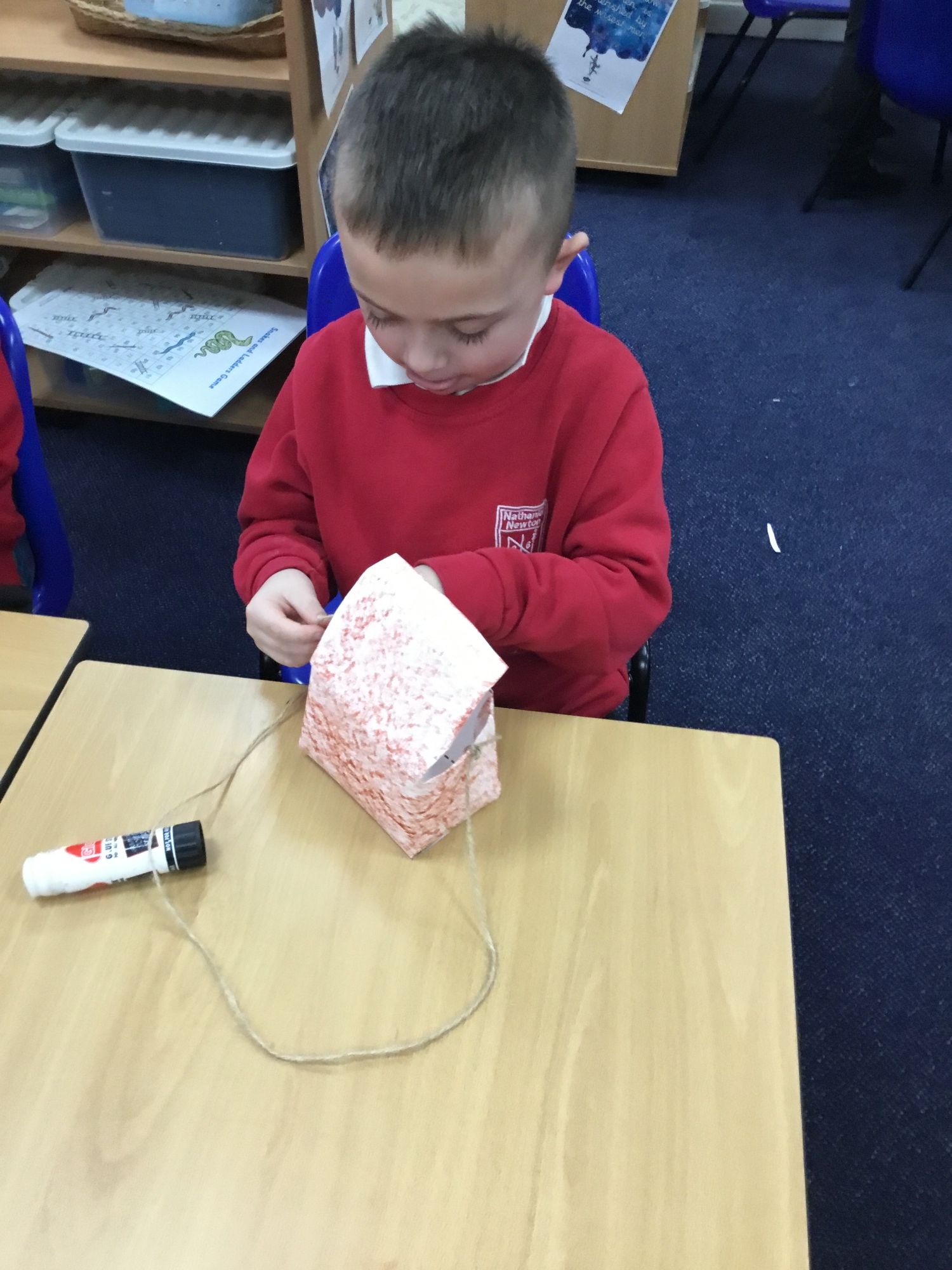 Hartshill - Metal Detectors
We found out that within Nuneaton and other places in the UK any spare metal was collected up during WW2 to be melted down to make weapons such as guns, bullets and bombs, and helmets for the soldiers. Today we went for a walk in our local area to look for metal that could have been melted down for WW2 weapons. We also stopped at the Hartshill War Memorial to think about all the soldiers that went to war from Hartshill.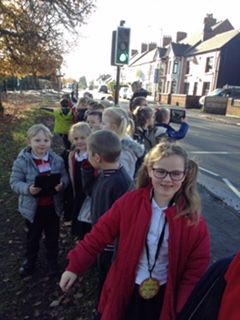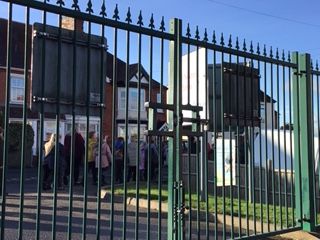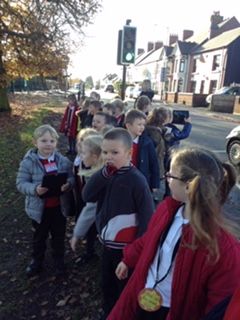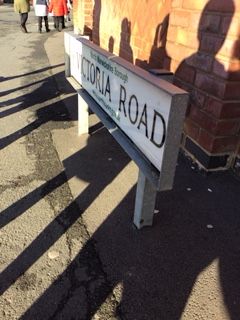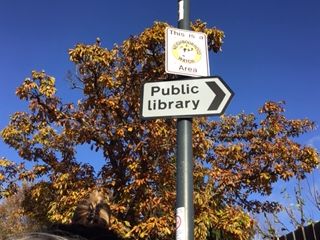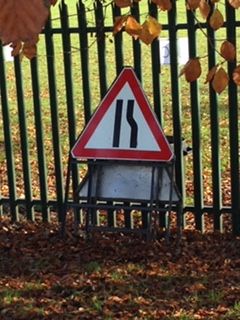 BBC Children In Need
Today we worked together to raise money for BBC Children In Need. Within the day we learnt all about BBC Children In Need and how they help children within the UK.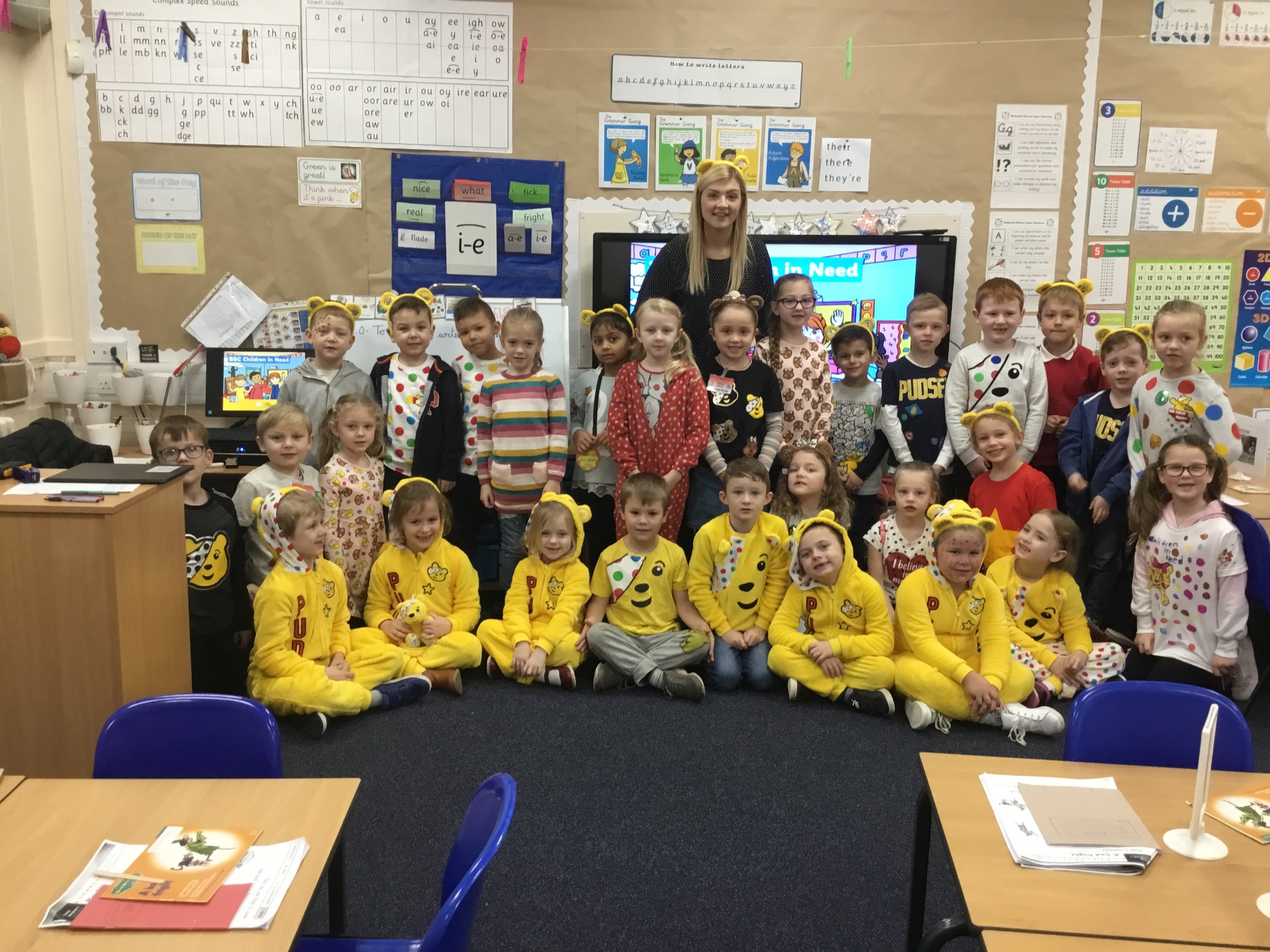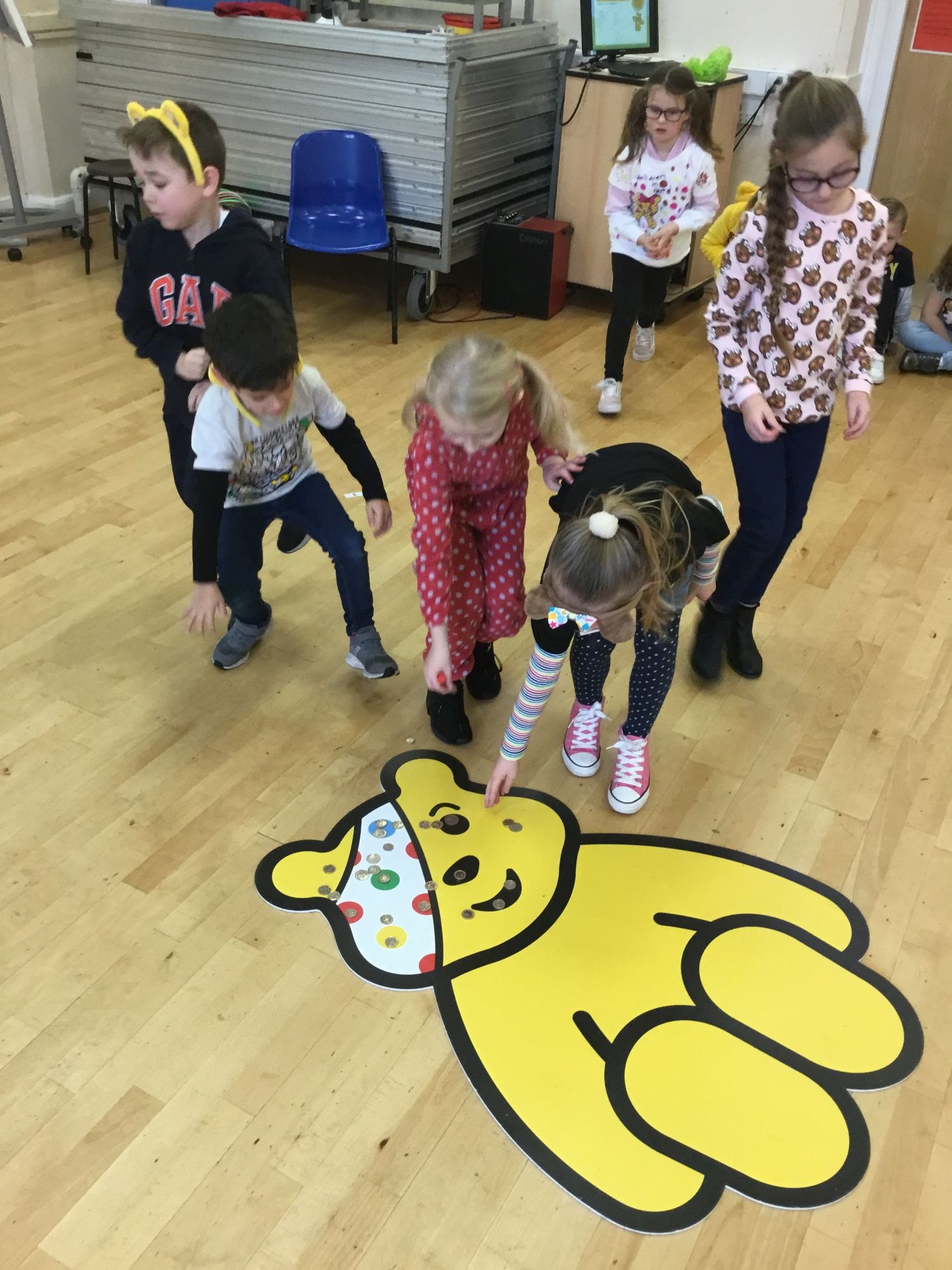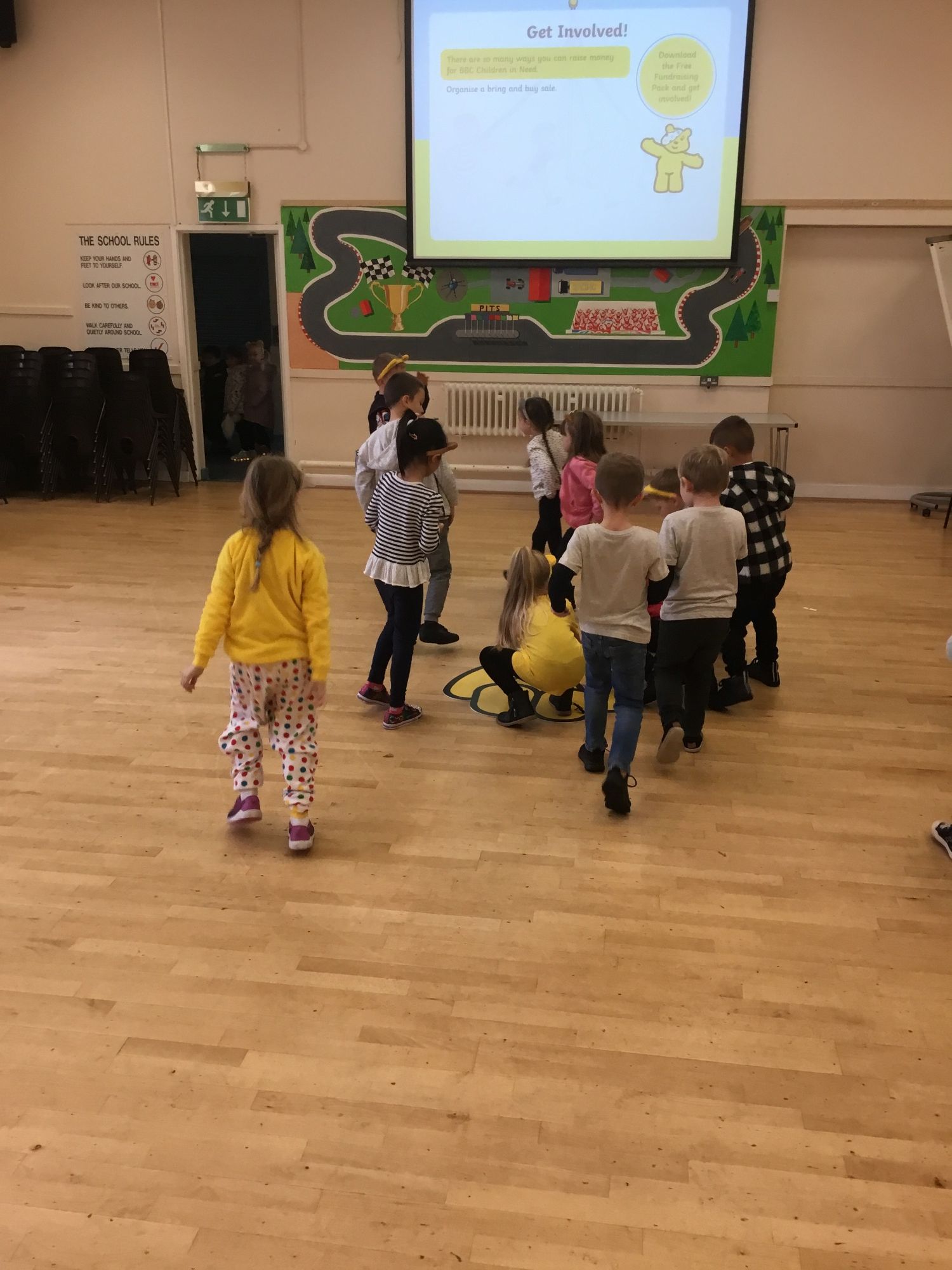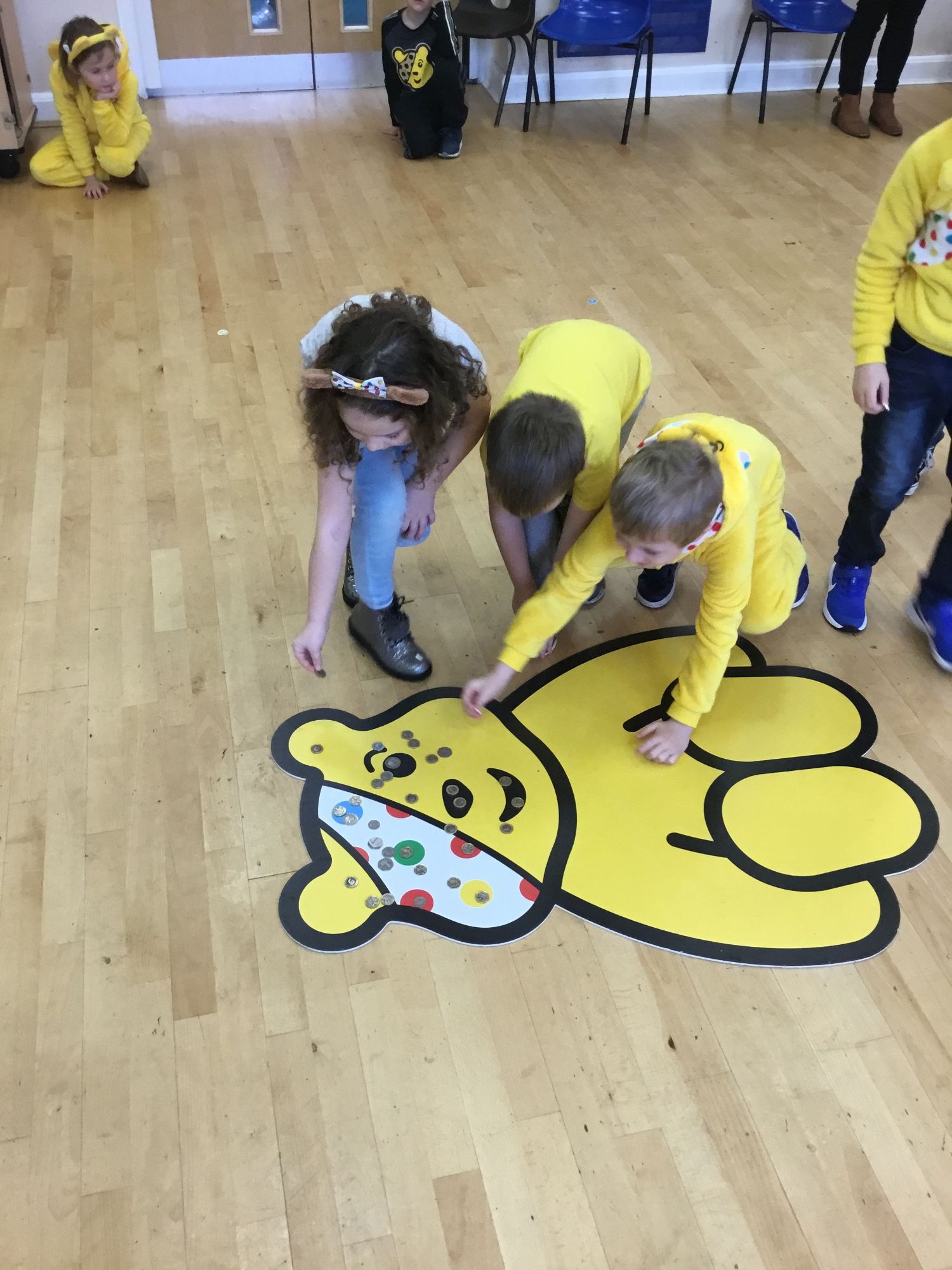 Evacuee Suitcases
This week in our 'WW2 The Home Front Topic' we have been busy making evacuee suitcases.
We got into role as WW2 evacuees and thought about what 5 special things we would take with us and why. We worked really hard to design and draw, we then shared our suitcases with each other and explained what we had in them and why.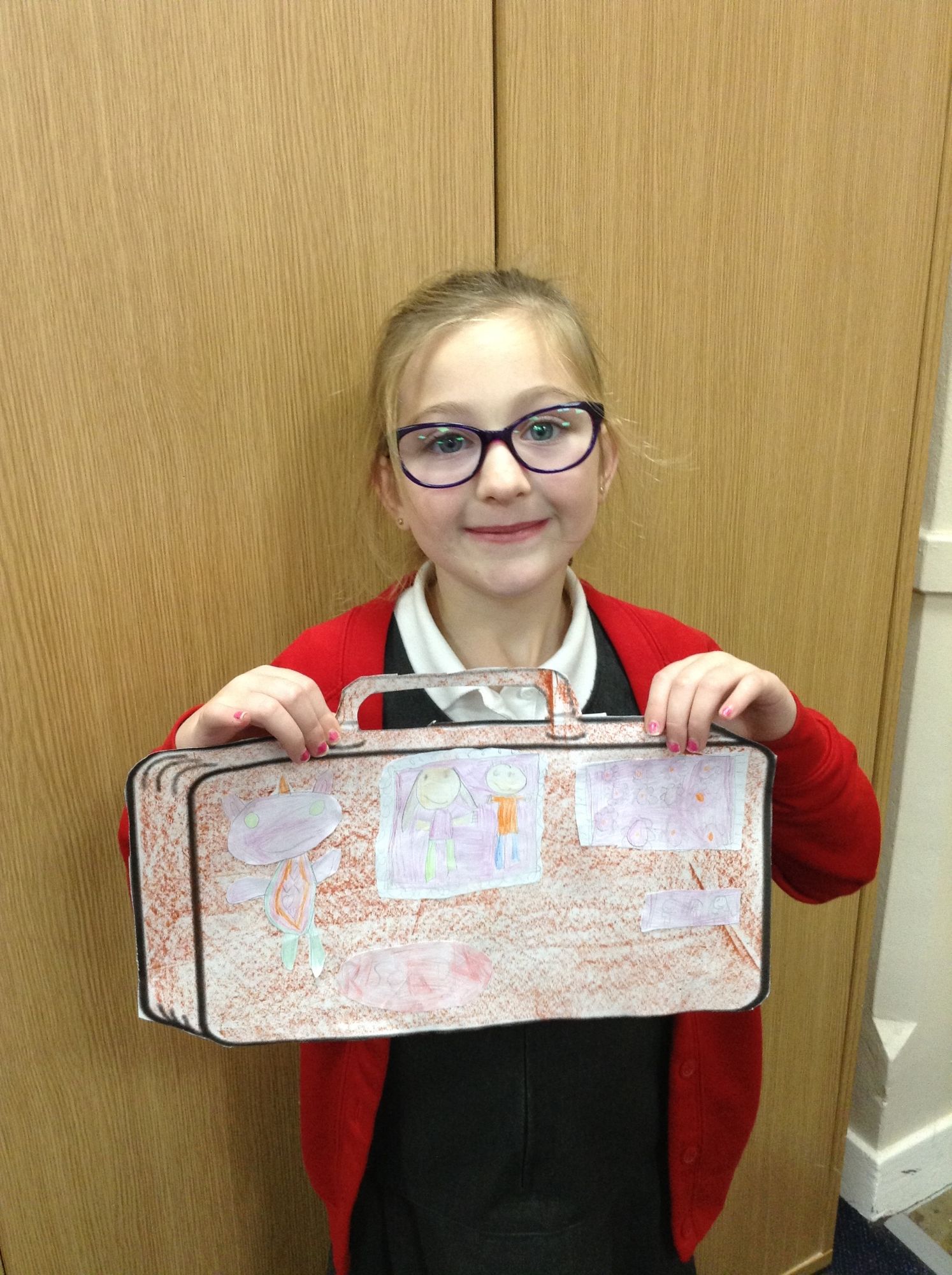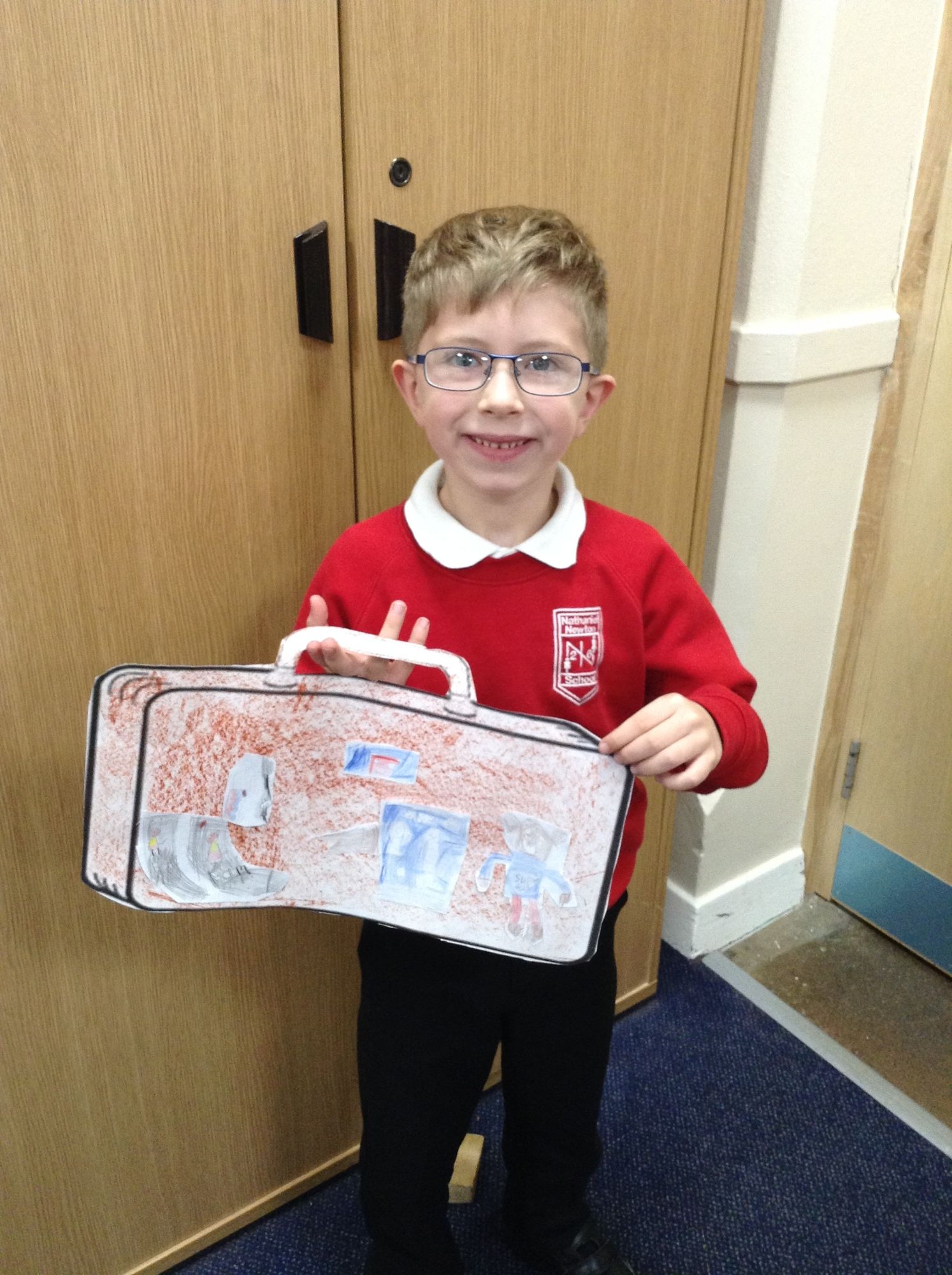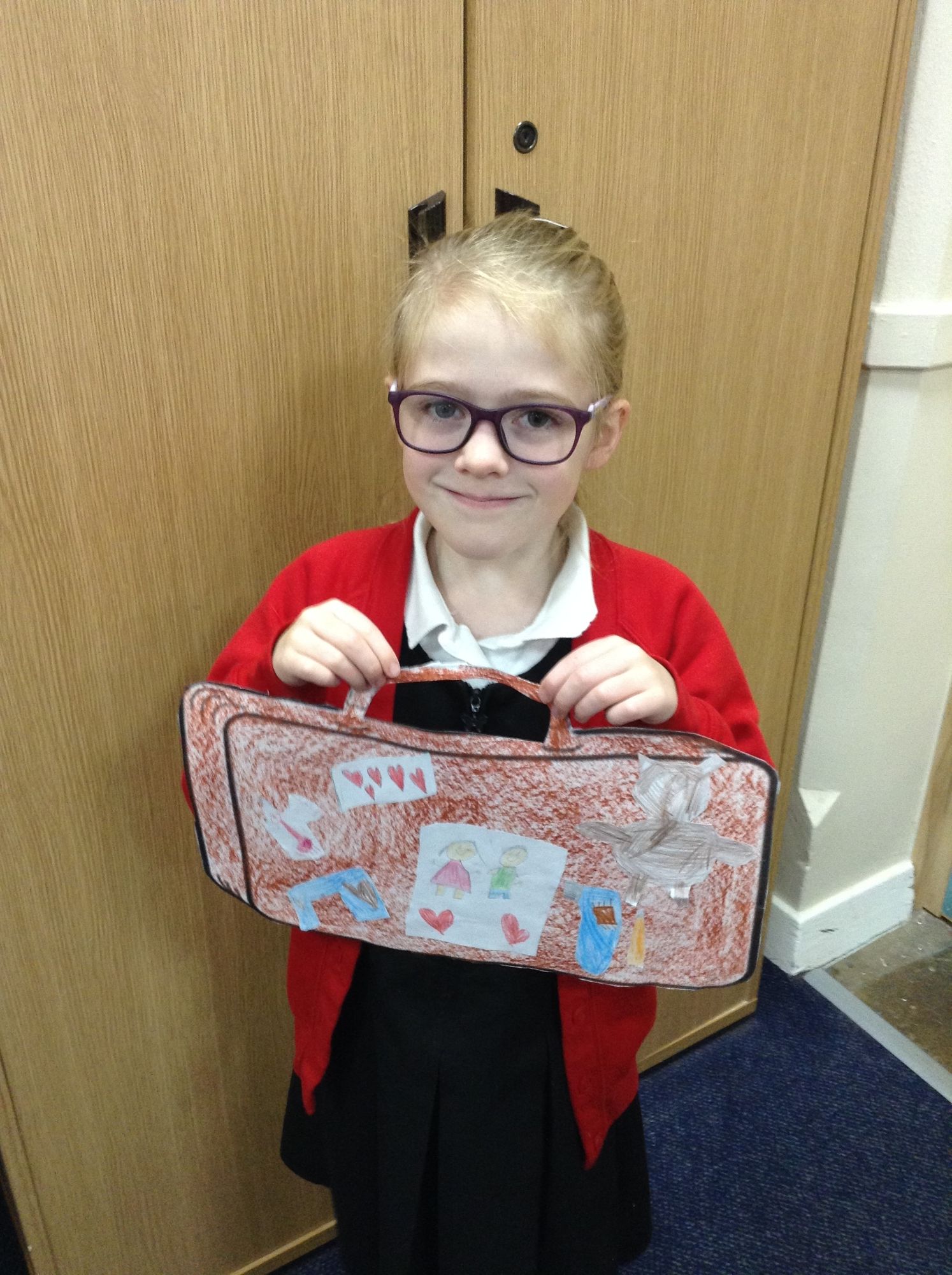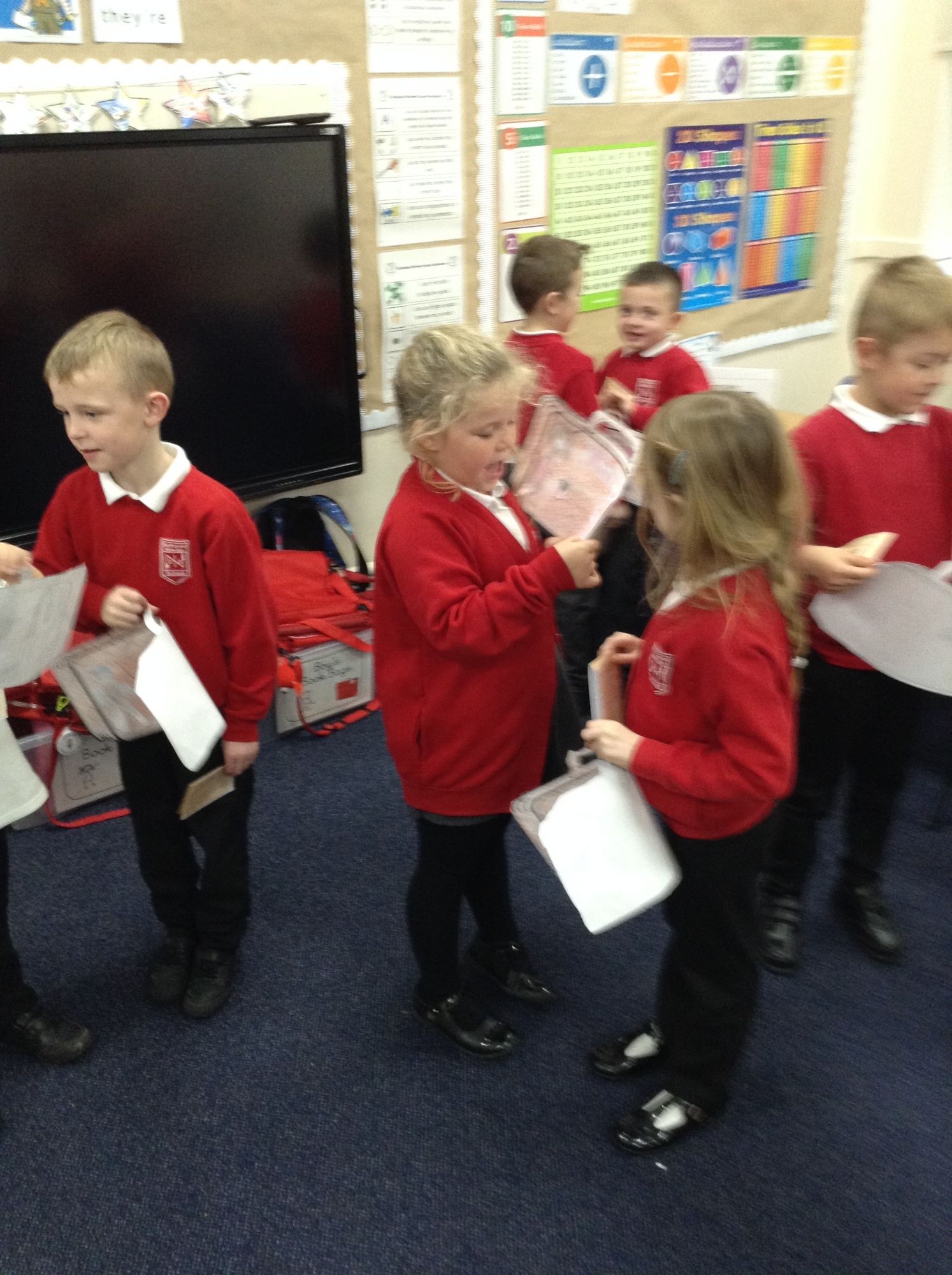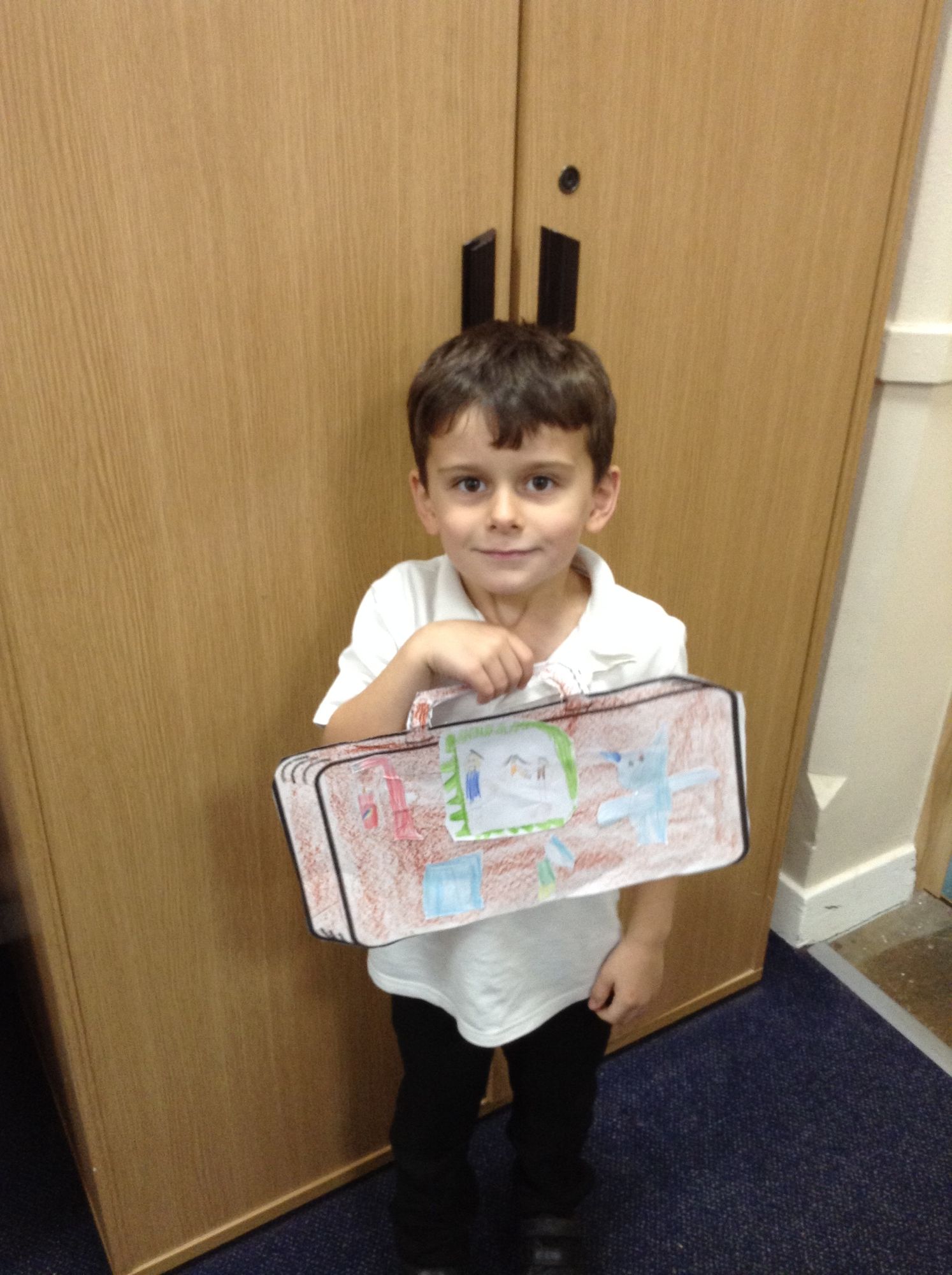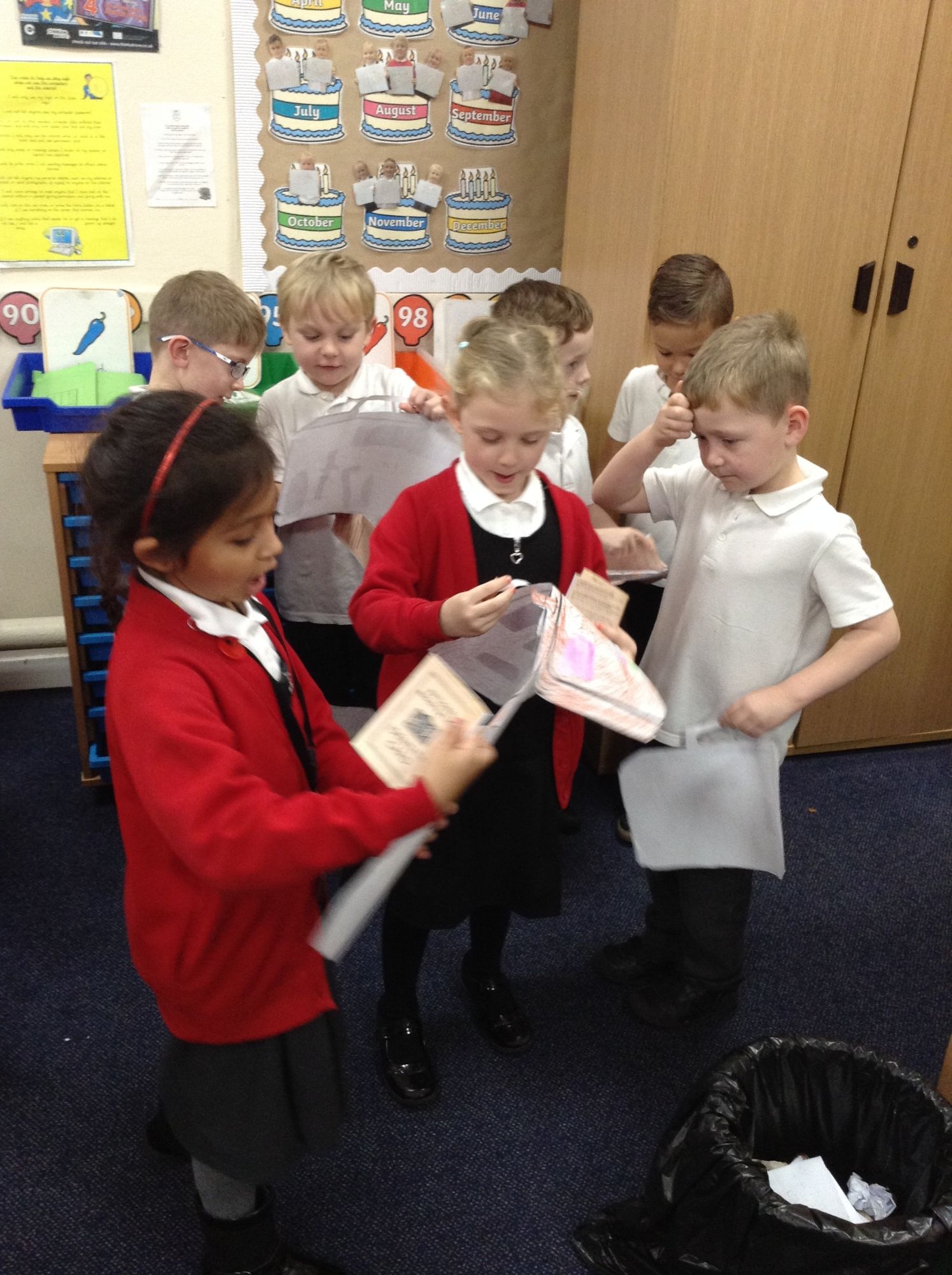 Home Learning: Anderson Shelter's
Some of the children in 2Fo have been very busy at home designing and creating their own wartime gardens including Anderson Shelter's. Some have them have also got vegetable patches because there was a shortage of food during the war.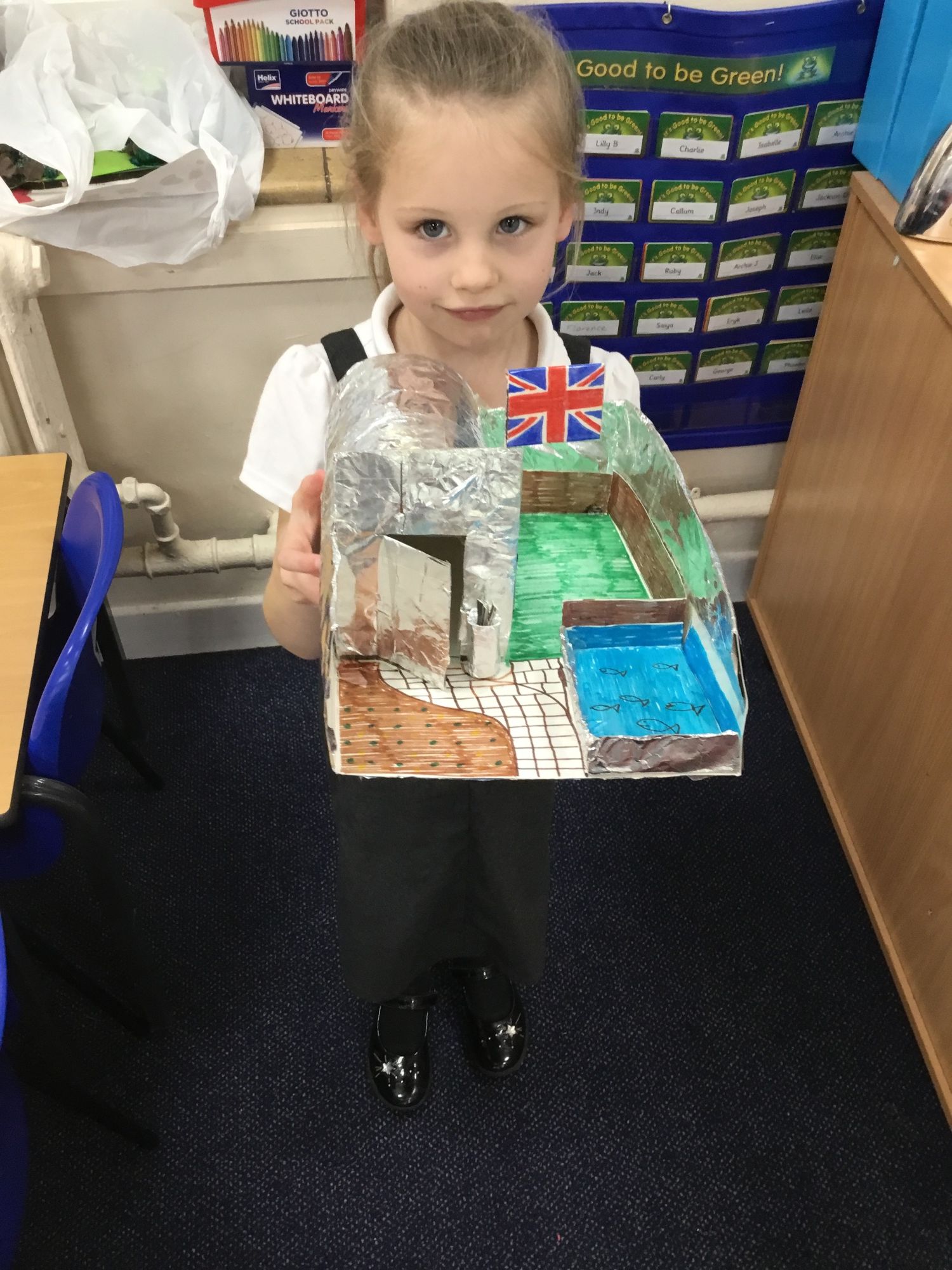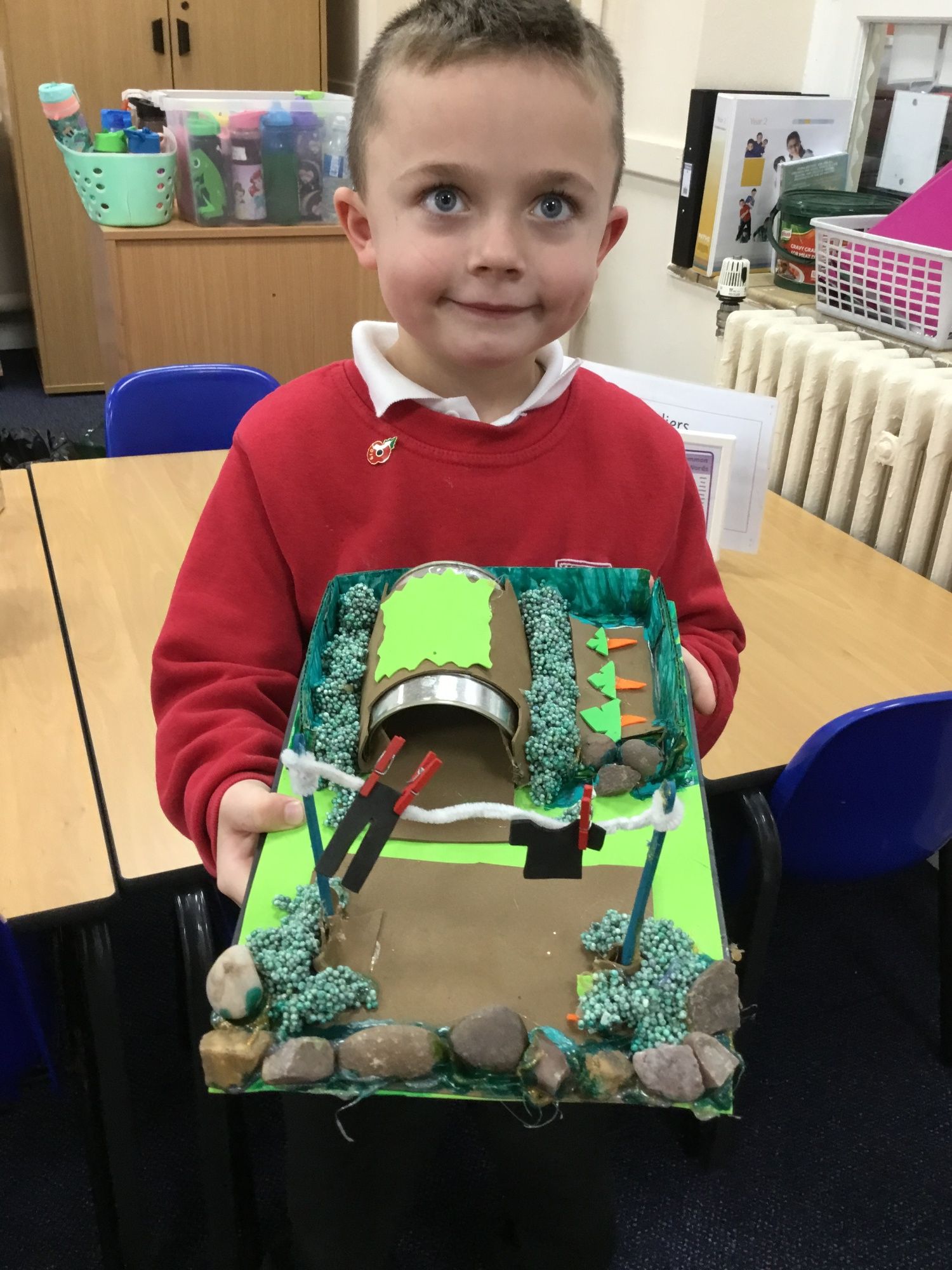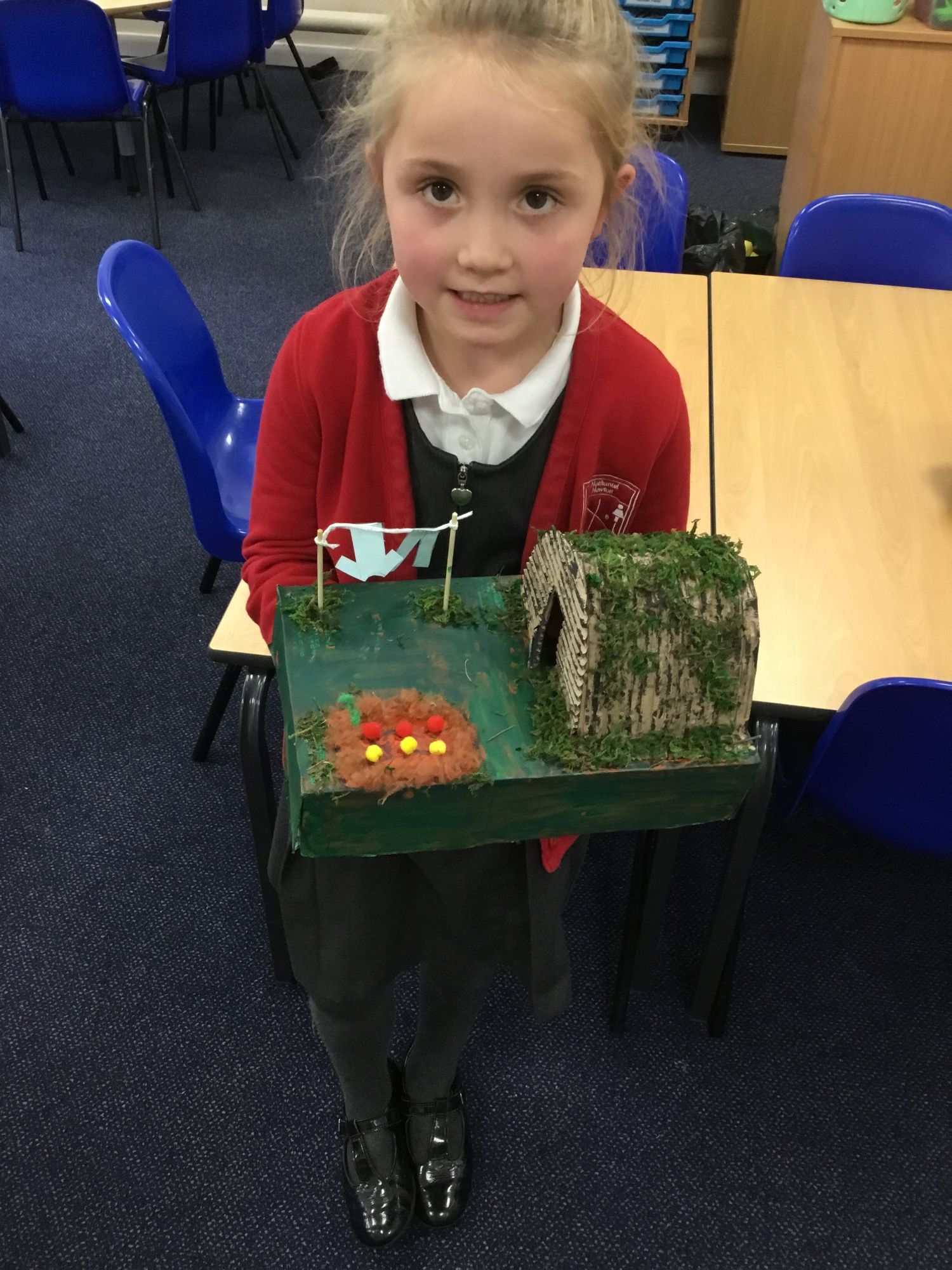 Home Learning: Wartime Loaf
Today we got a delicious treat in 2Fo, one of our classmates made a wartime loaf using only ingredients that were available during the war. It was so yummy! The children asked if we could have some butter on our bread but unfortunately we had used all our butter rations for this week.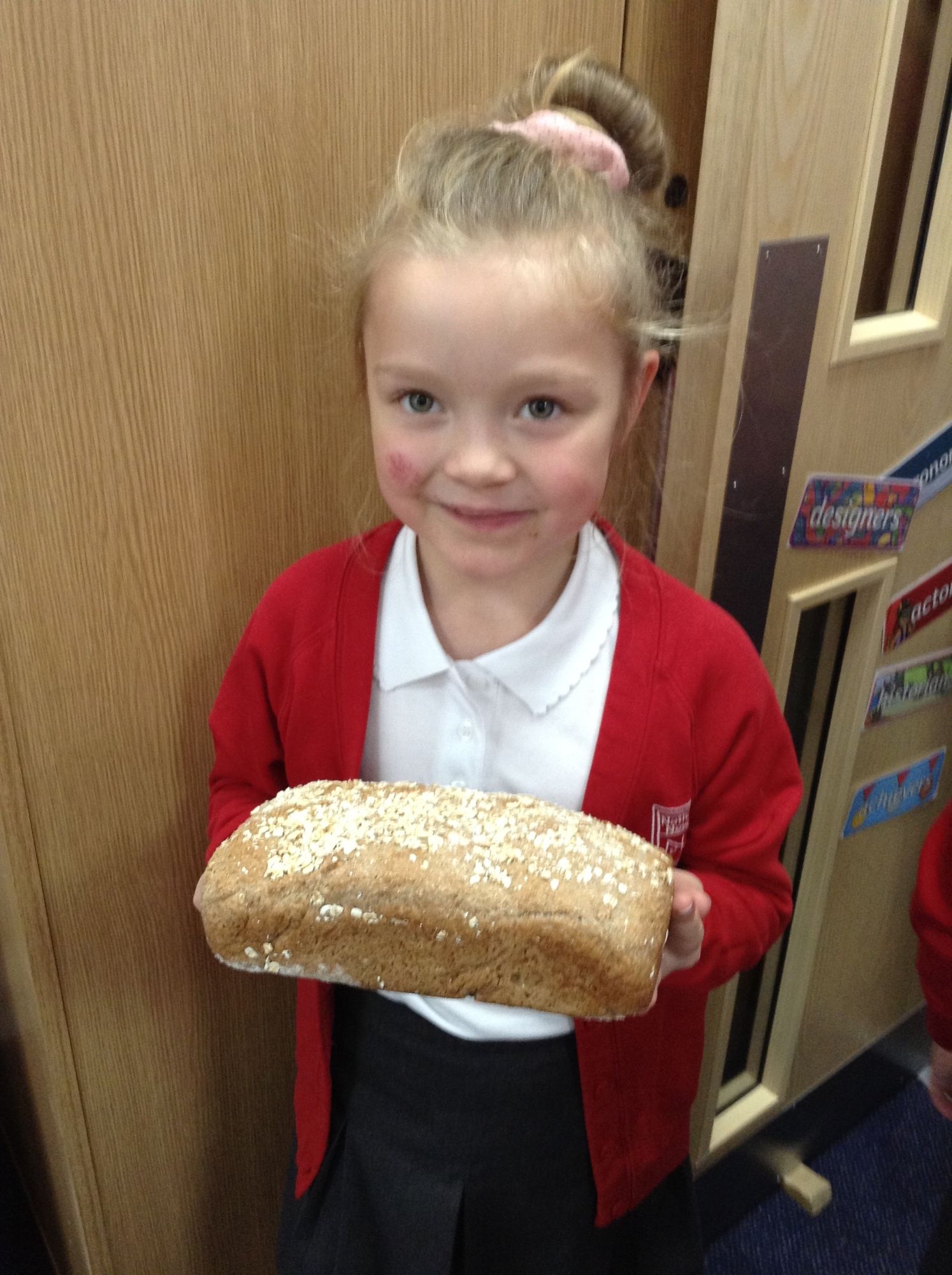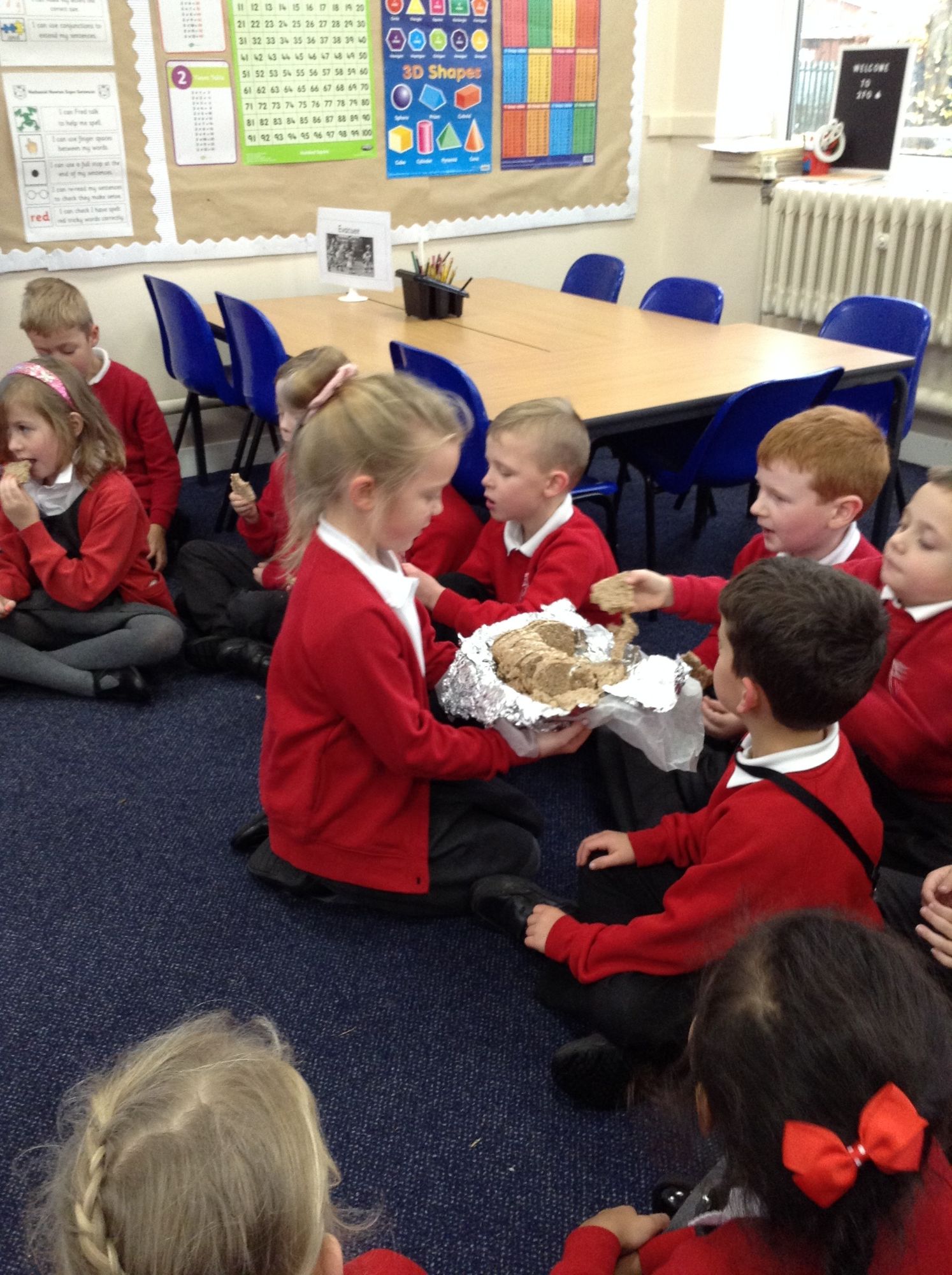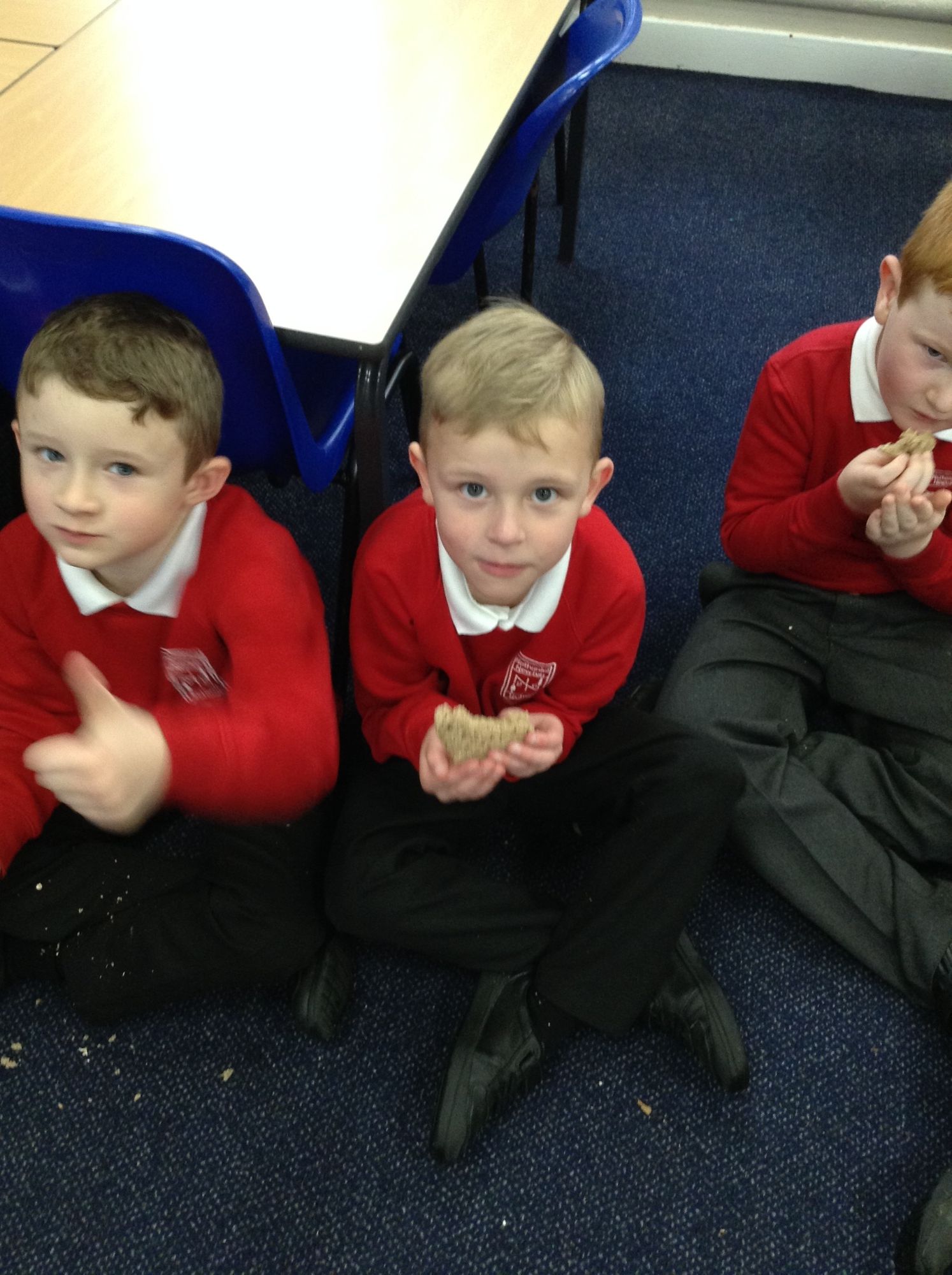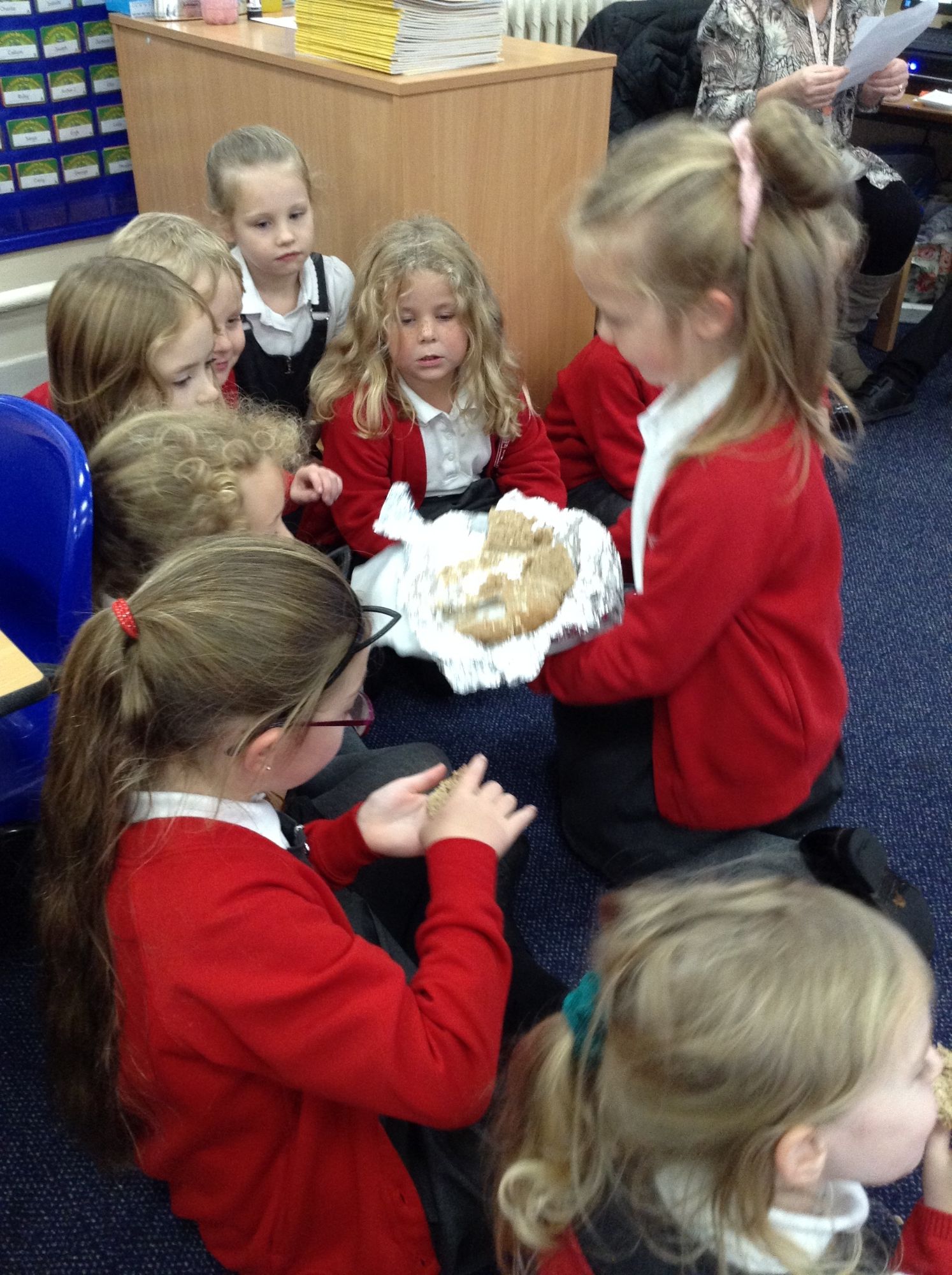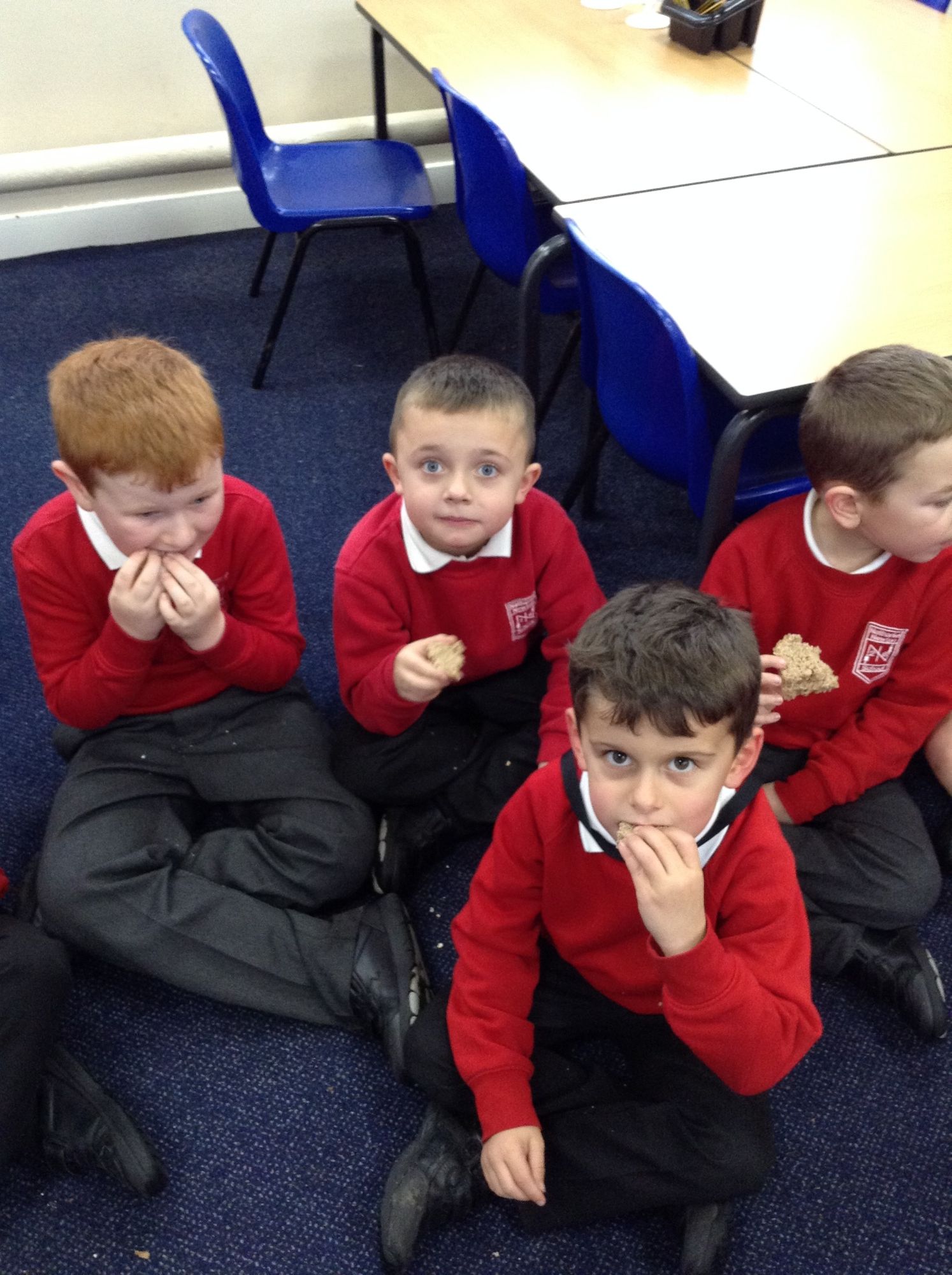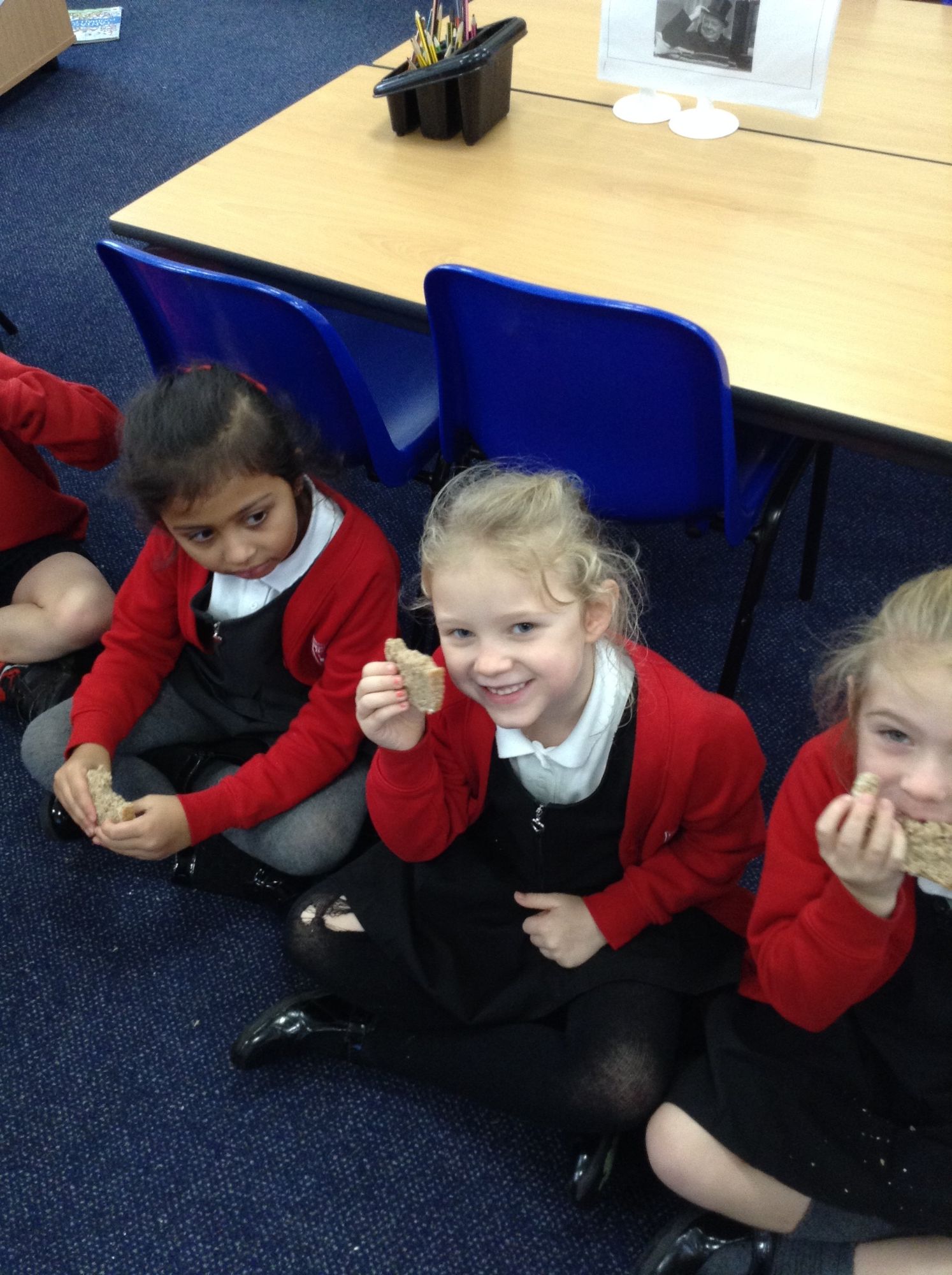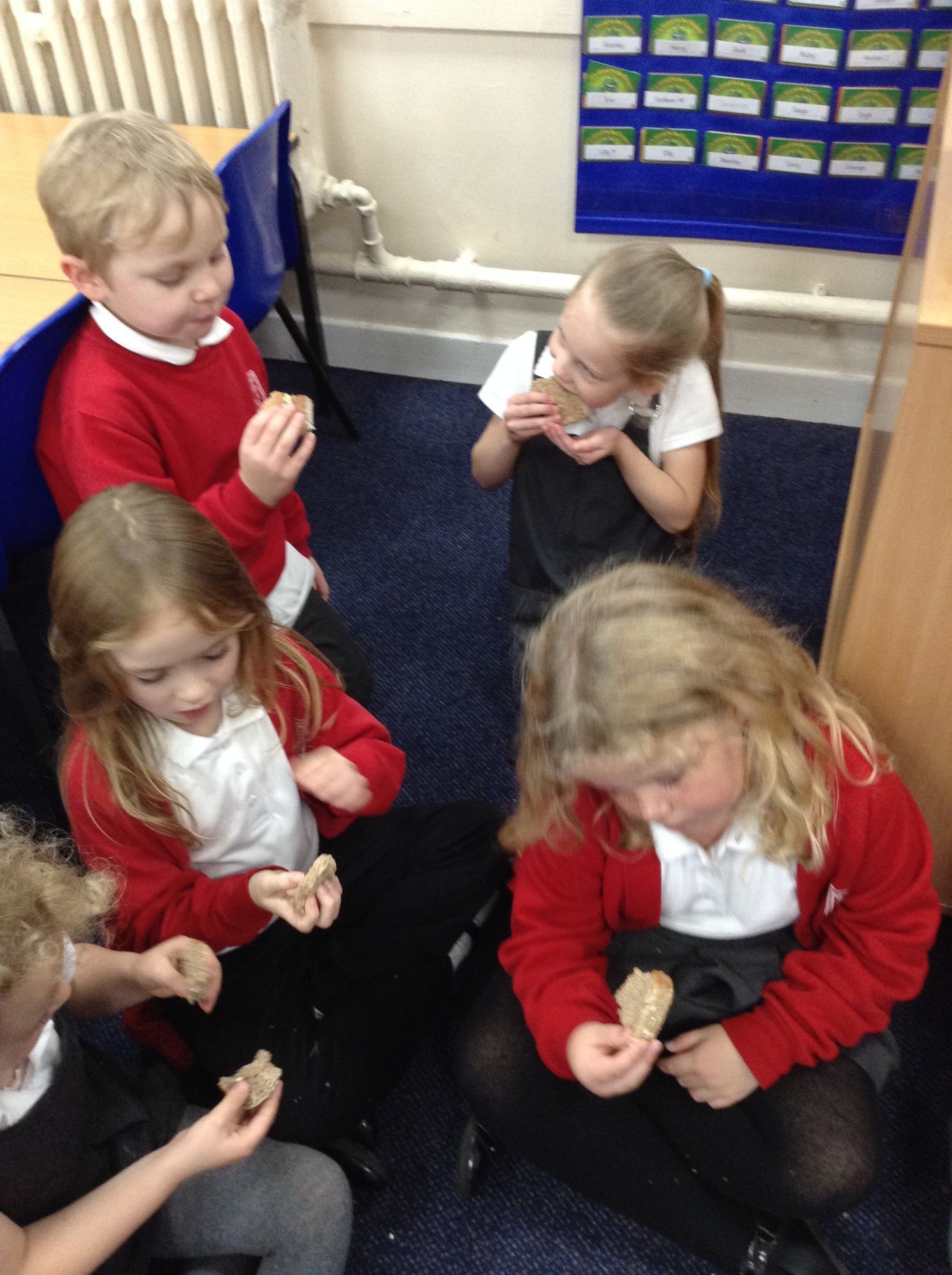 2Fo Blitz
As part of our Topic 'WW2 The Home Front' we experienced what it might have been like to be in The Blitz this afternoon. We taped up the windows to help them not to shatter, we closed the blinds and turned off the lights so the enemy couldn't see us and we hid under the tables when the air raid siren sounded. Although we had lots of fun acting this out the children were very good at empathising what this may have been like.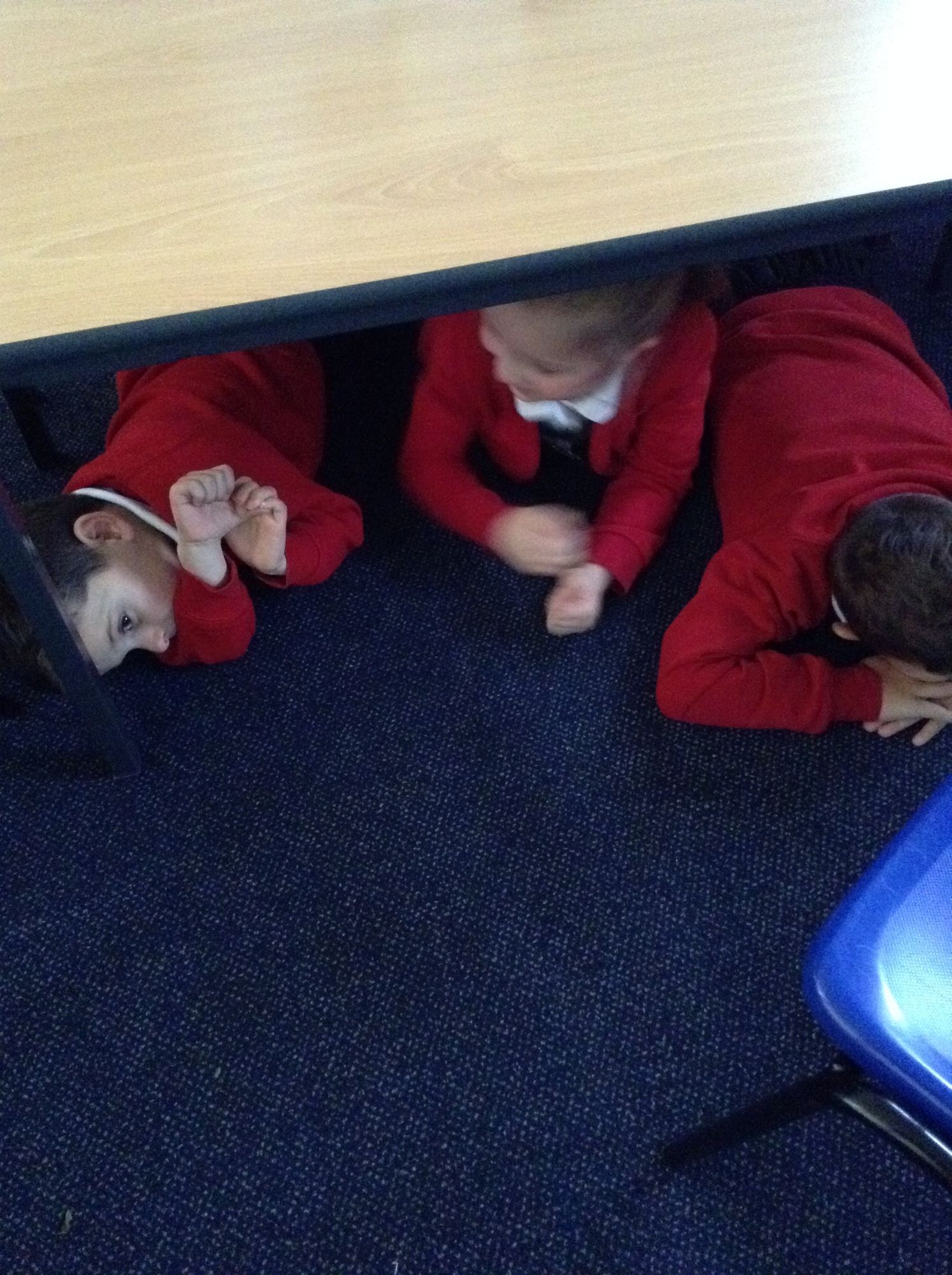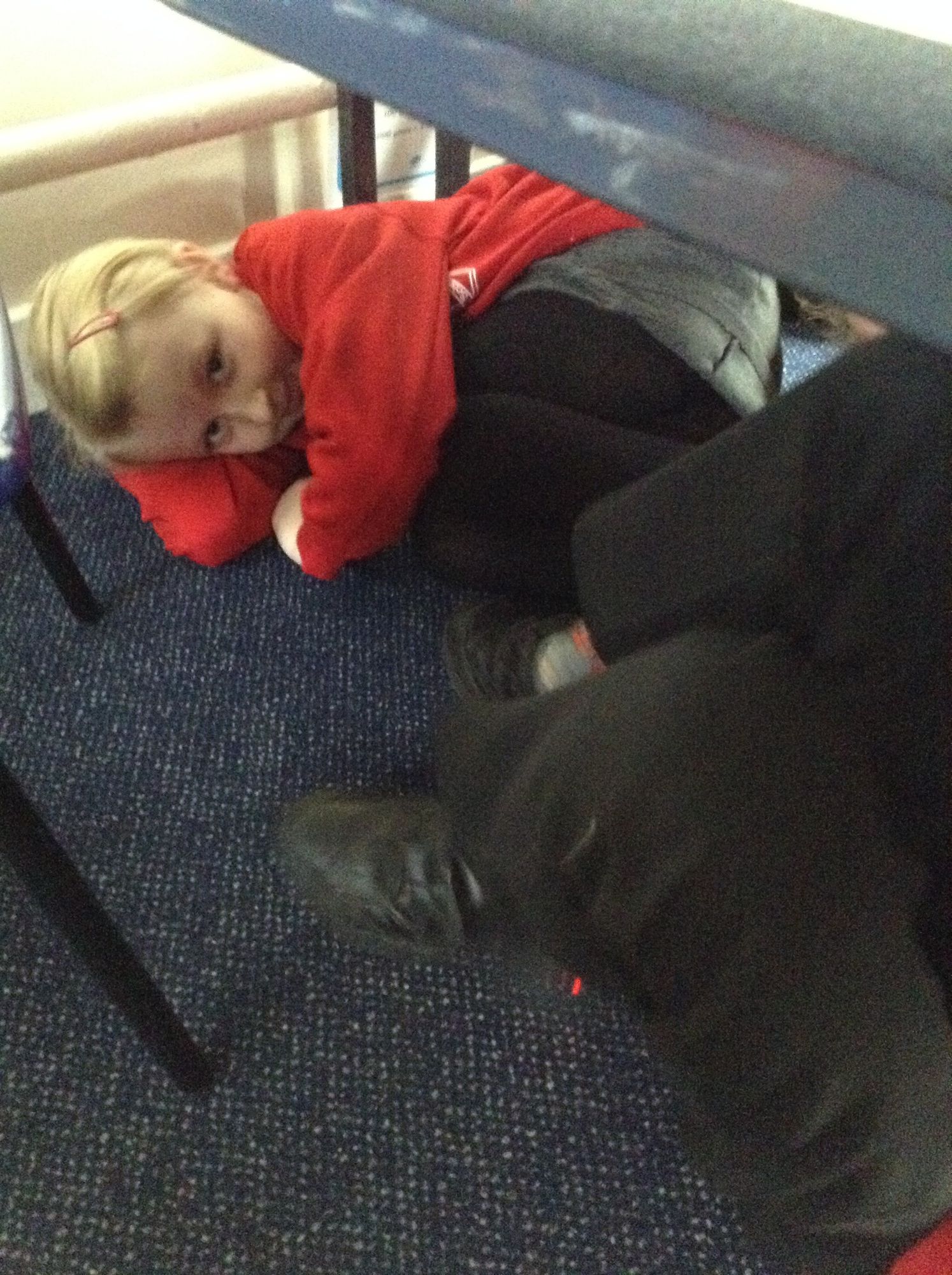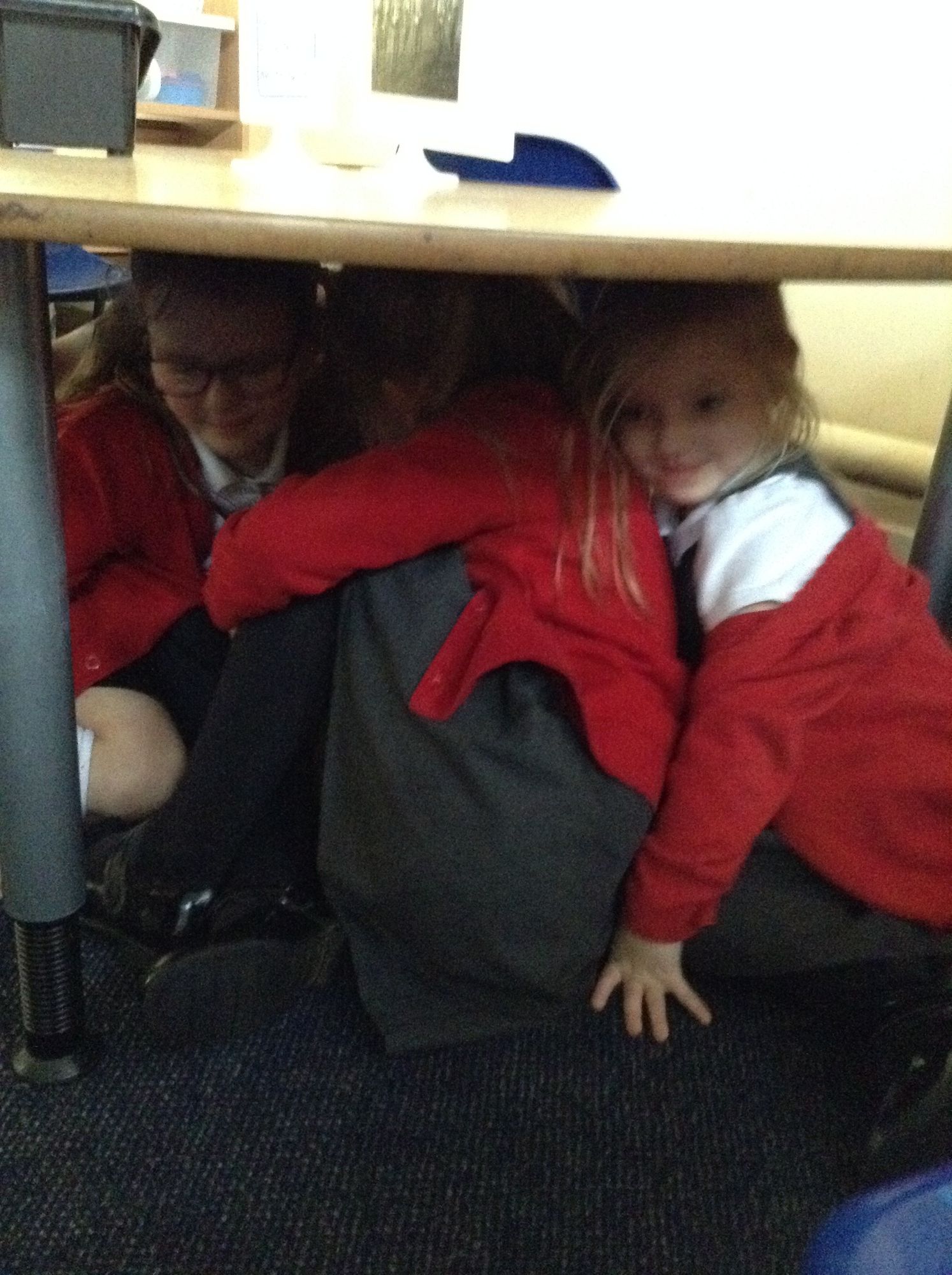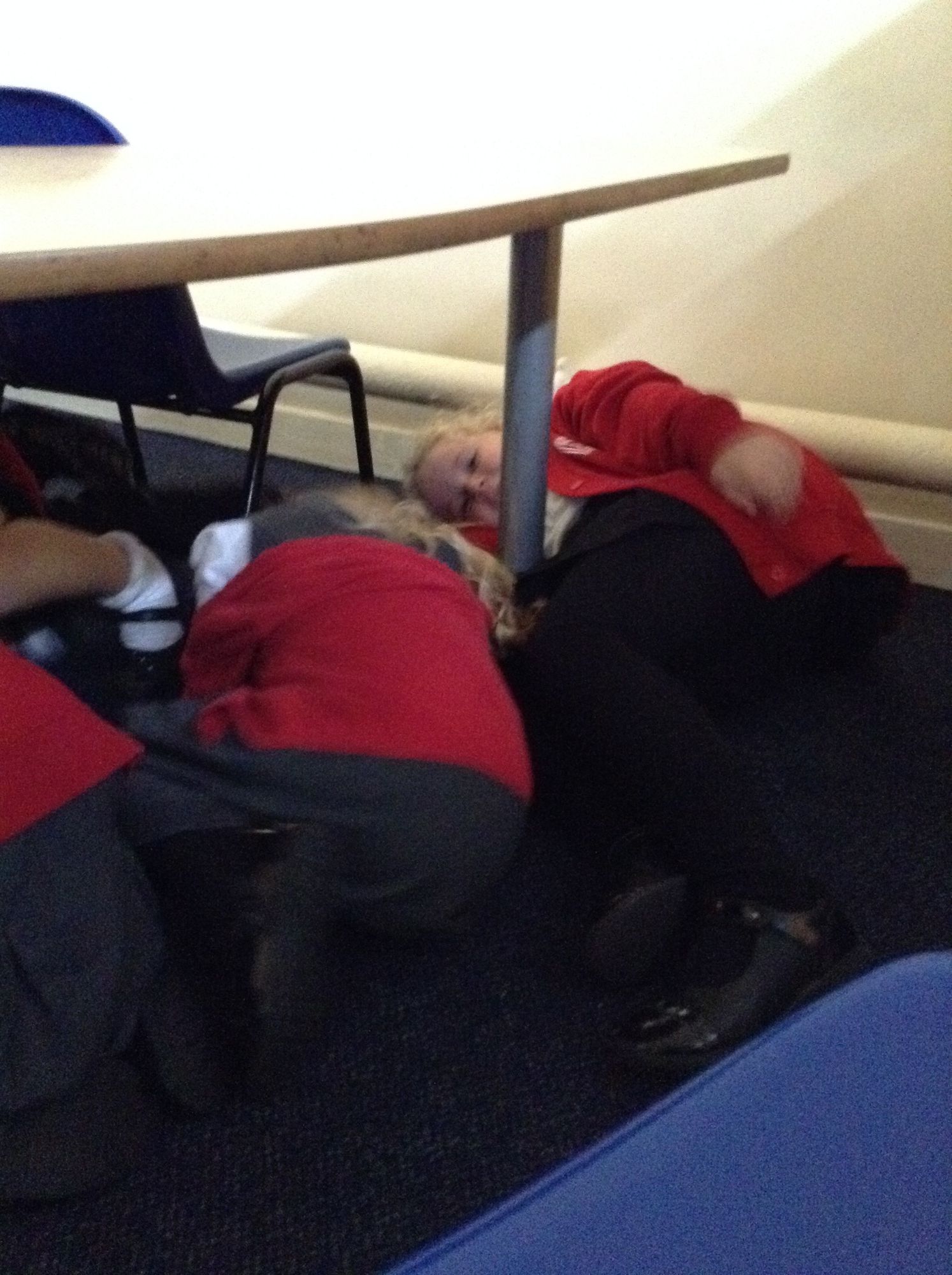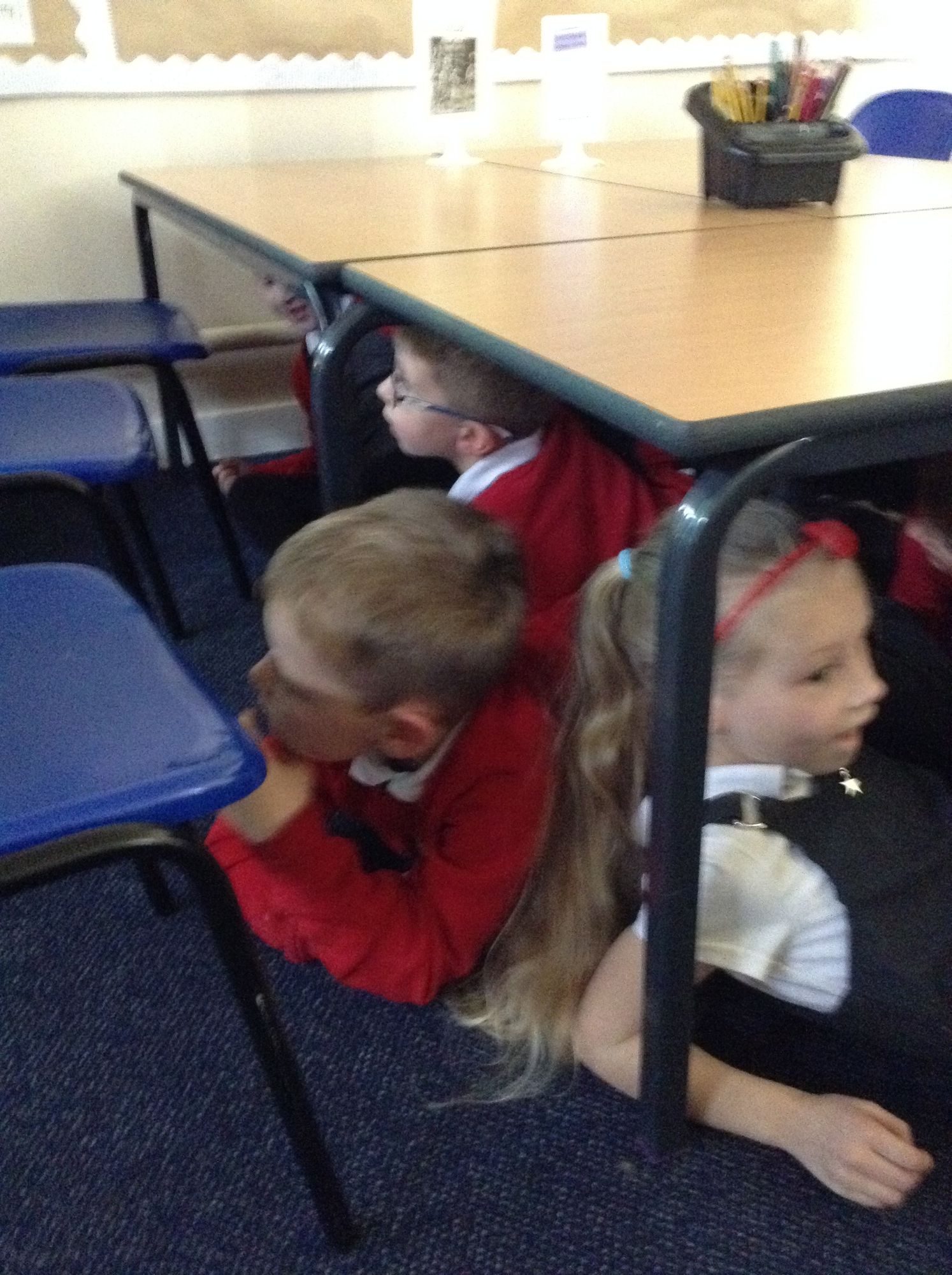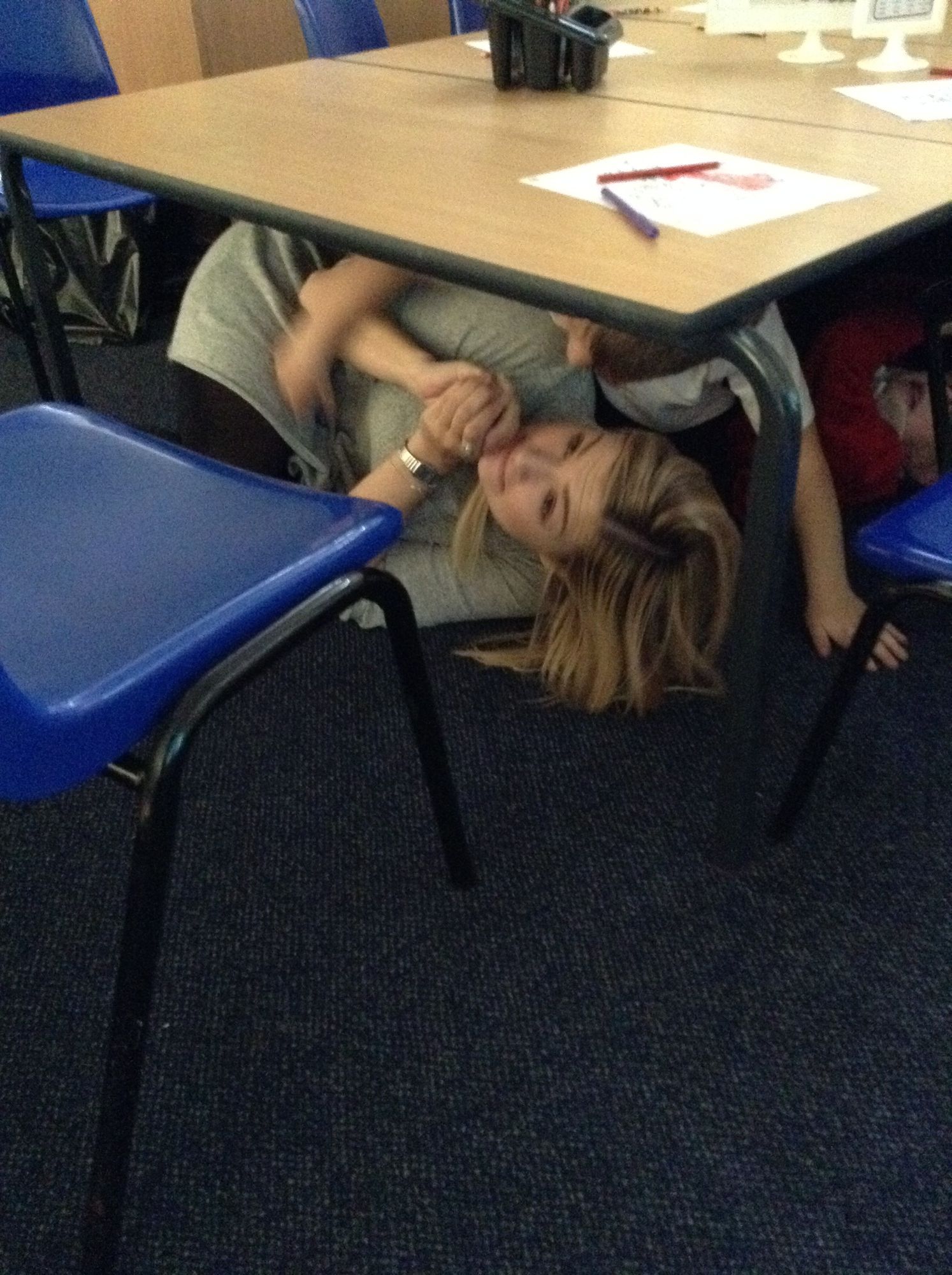 Siberian Tigers
After learning all about Siberian Tigers as part of our Topic 'Continents: Antarctica and Asia' we created some amazing tiger artwork. Firstly we created the background of the snowy eastern Russian mountains using wax crayons and a blue watercolour wash. We then drew a Siberian Tiger using pencil sketching and waxed the tigers stripes, we added him to the mountain range. Finally we added cotton wool as a texture to represent snow on the mountains.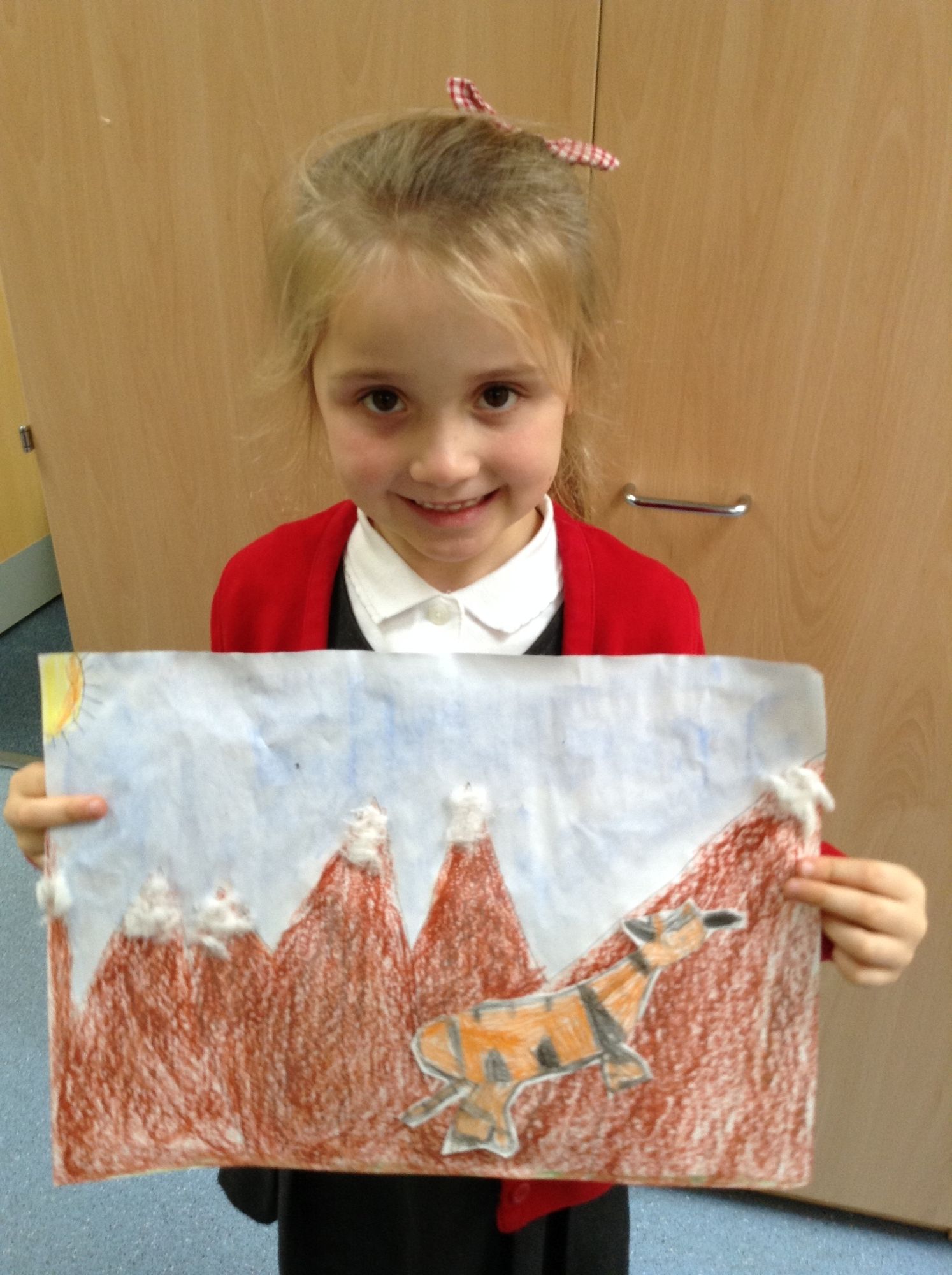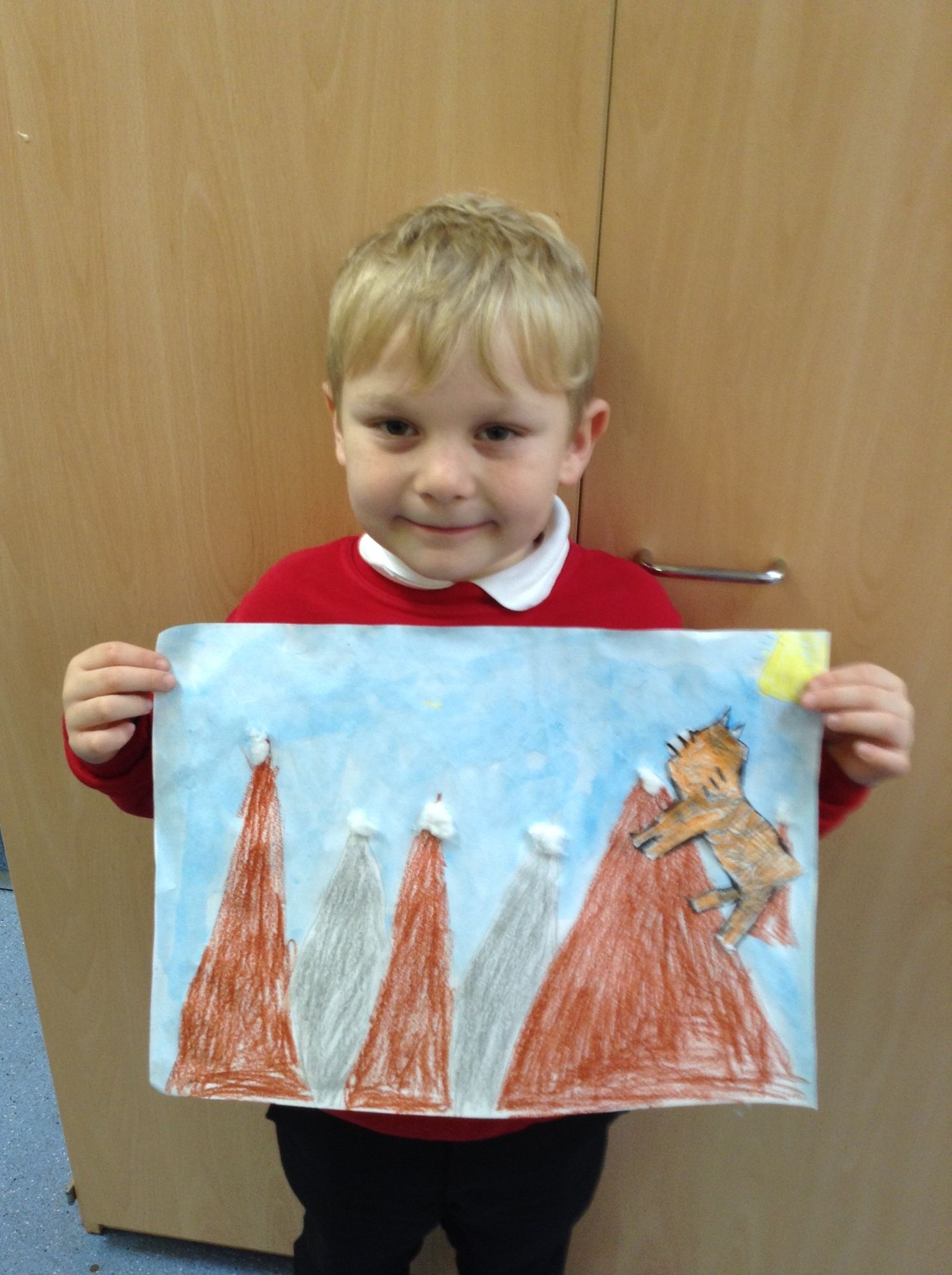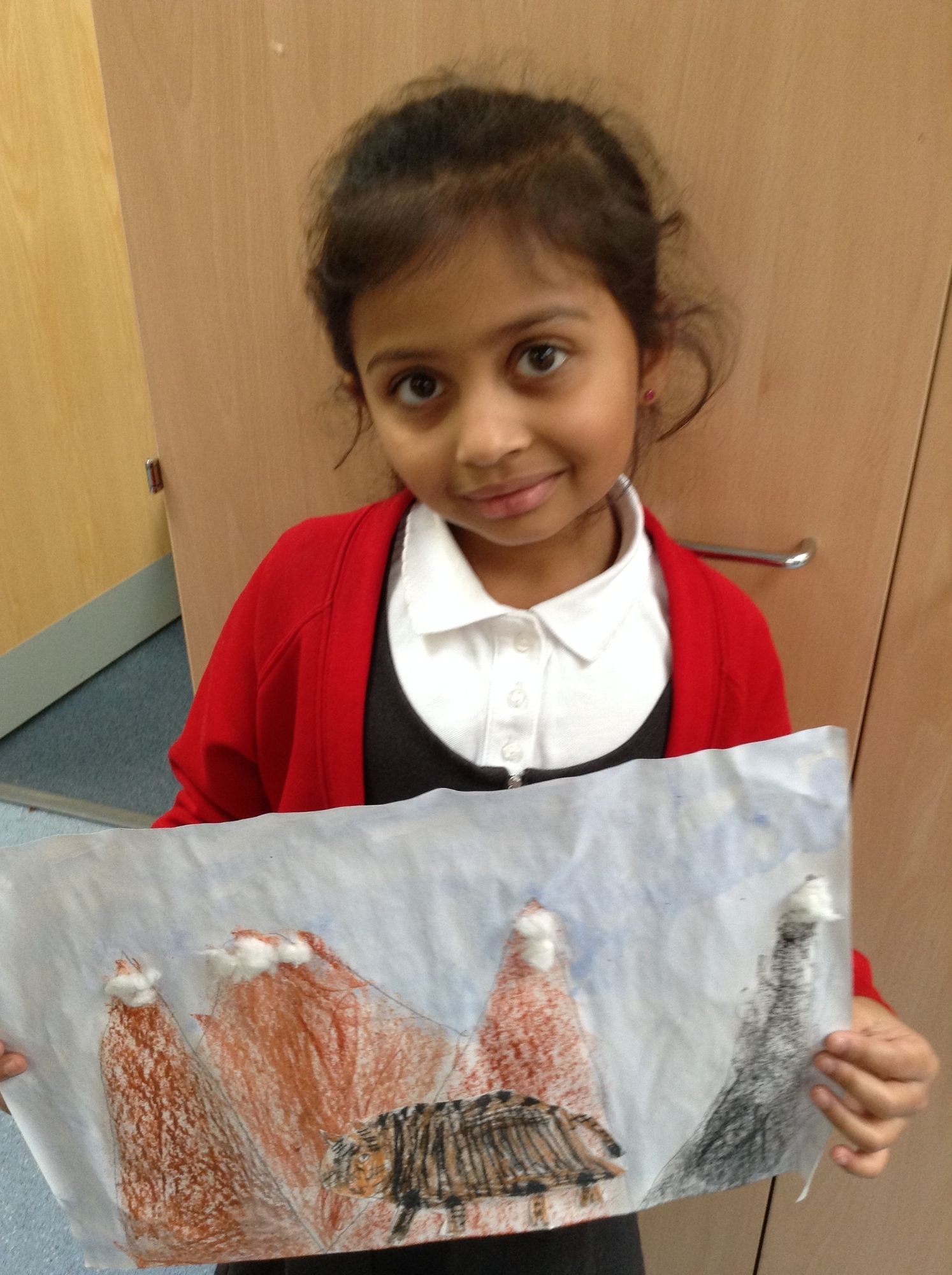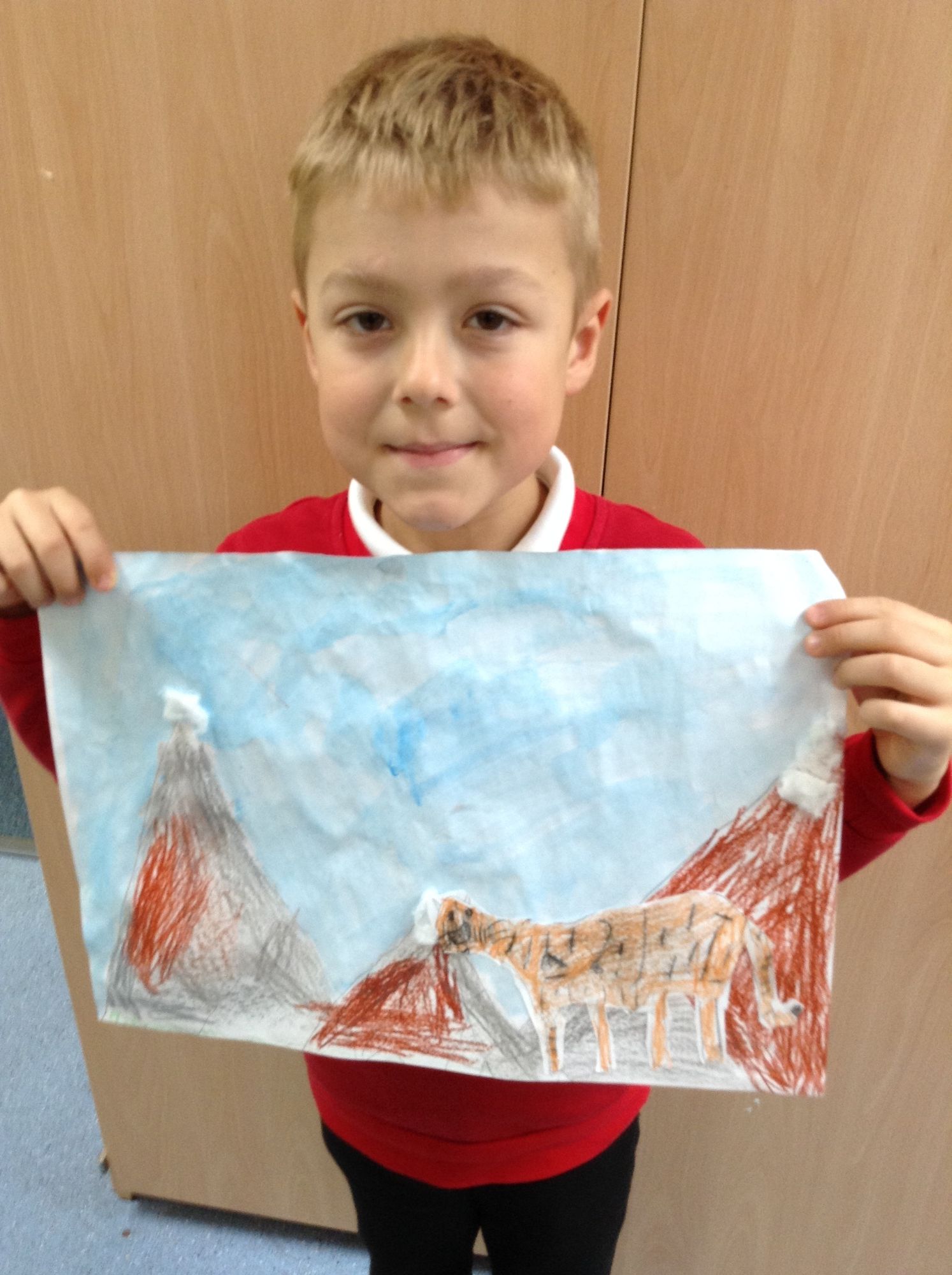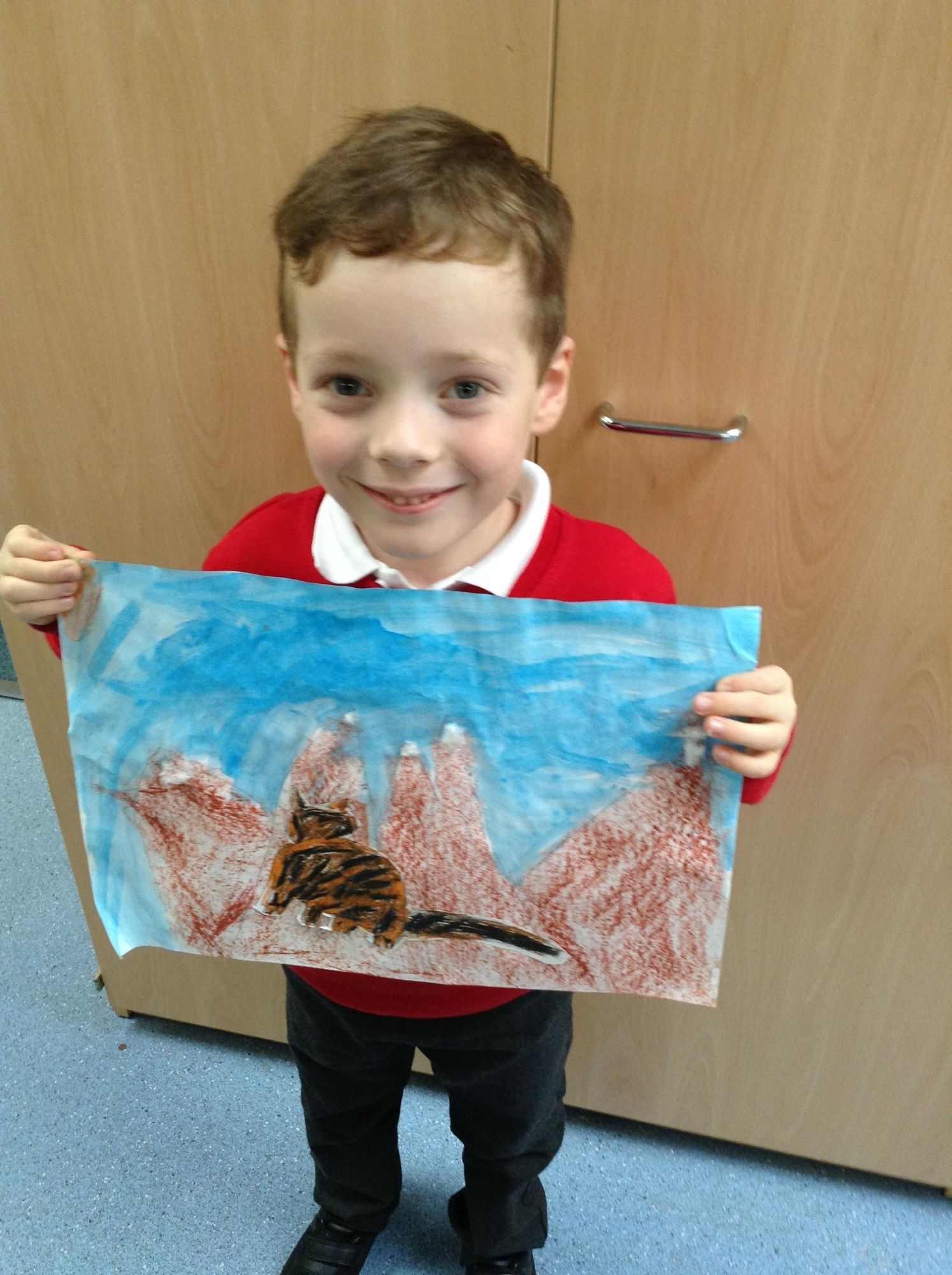 Happy Halloween
All of the children looked fantastic today in their outfits and Halloween tops.
What great way to end an amazing first half-term! Keep up the great work 2Fo!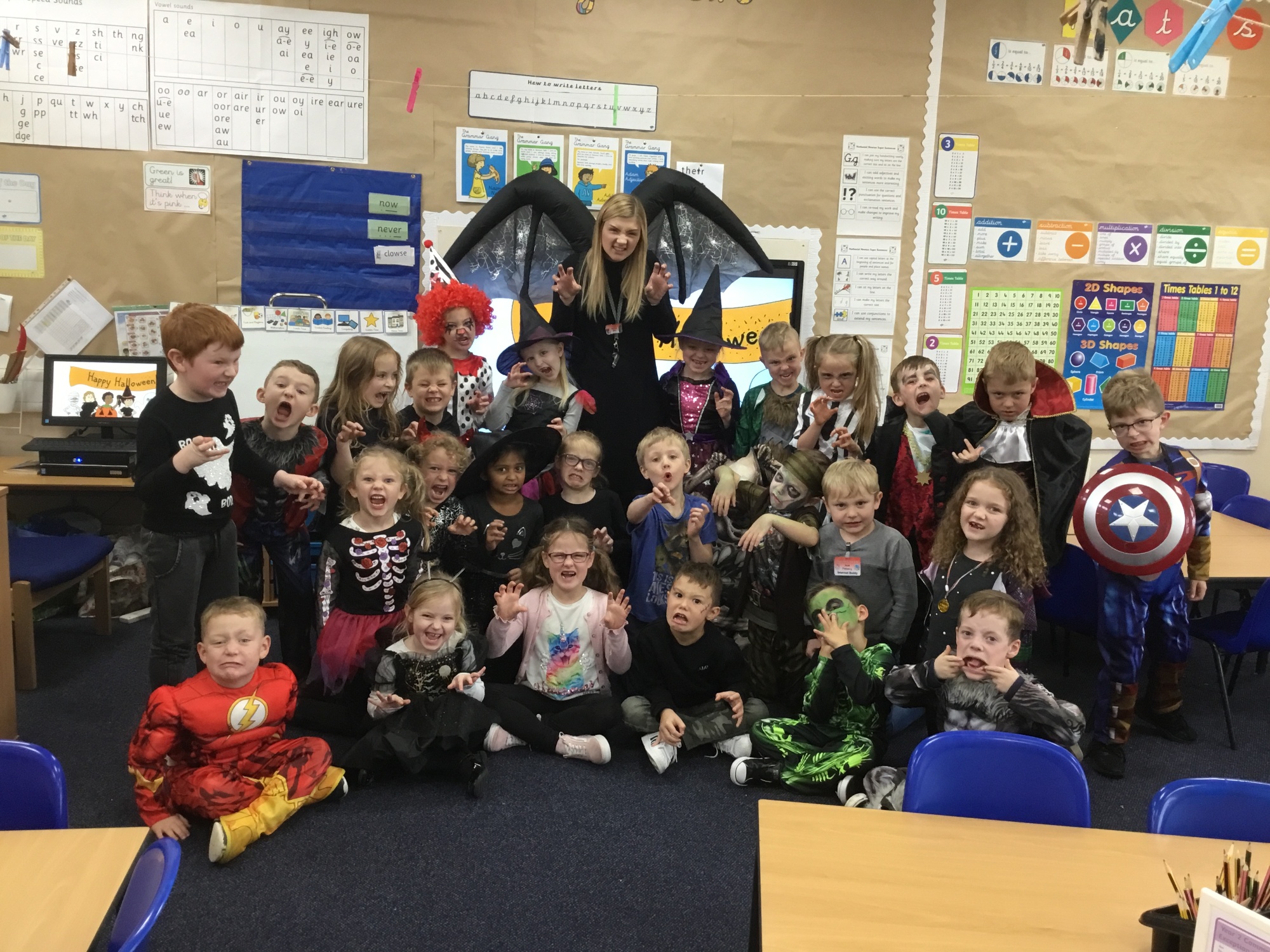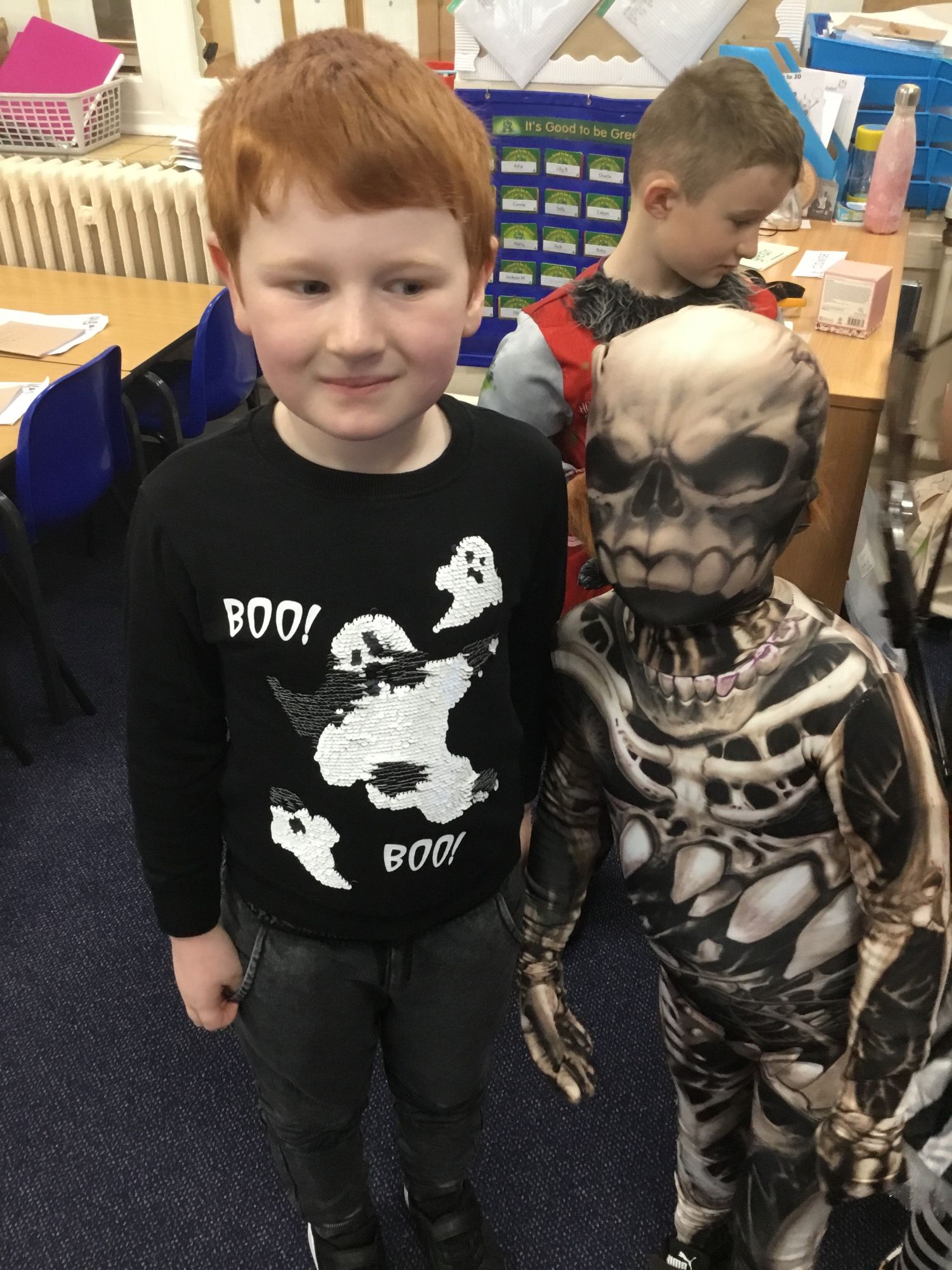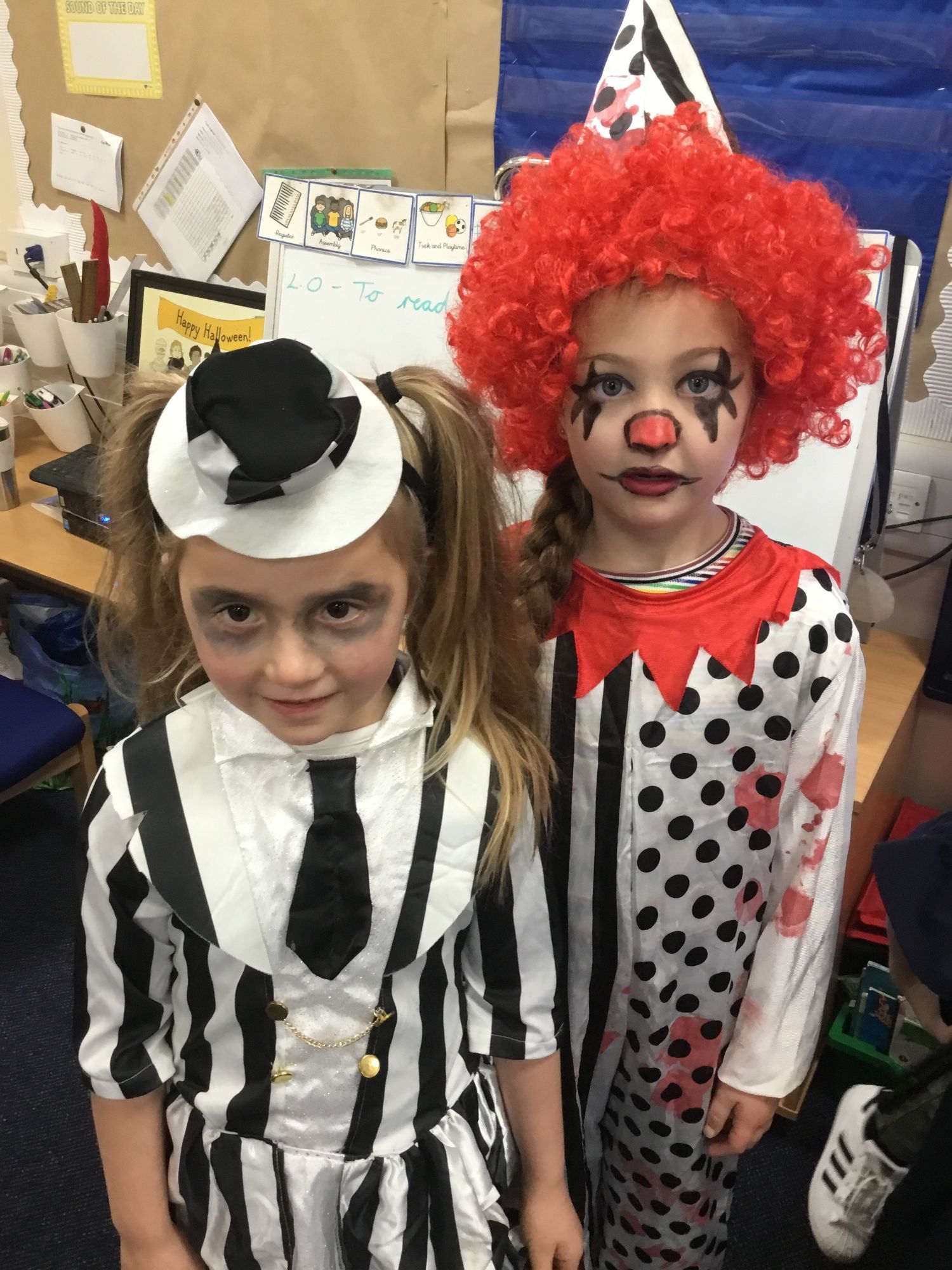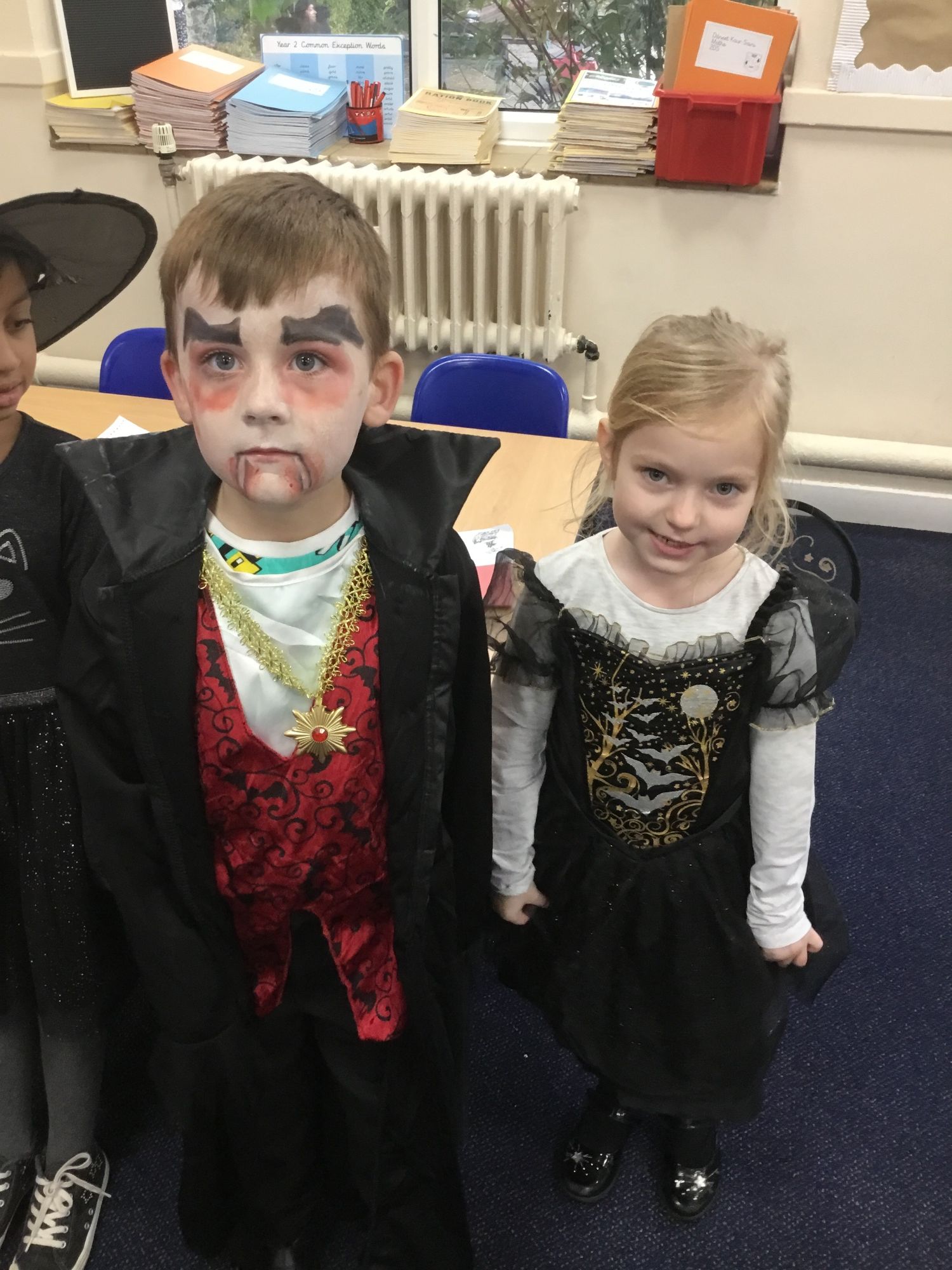 Online Kindness with MDJS eCadets
Today we had some special visitors to remind us about being kind online to each other. Michael Drayton eCadets shared a fantastic presentation with us about being kind online and then we got to create our own kindness superheroes! Thanks so much Michael Drayton eCadets we had a great afternoon and learnt lots too!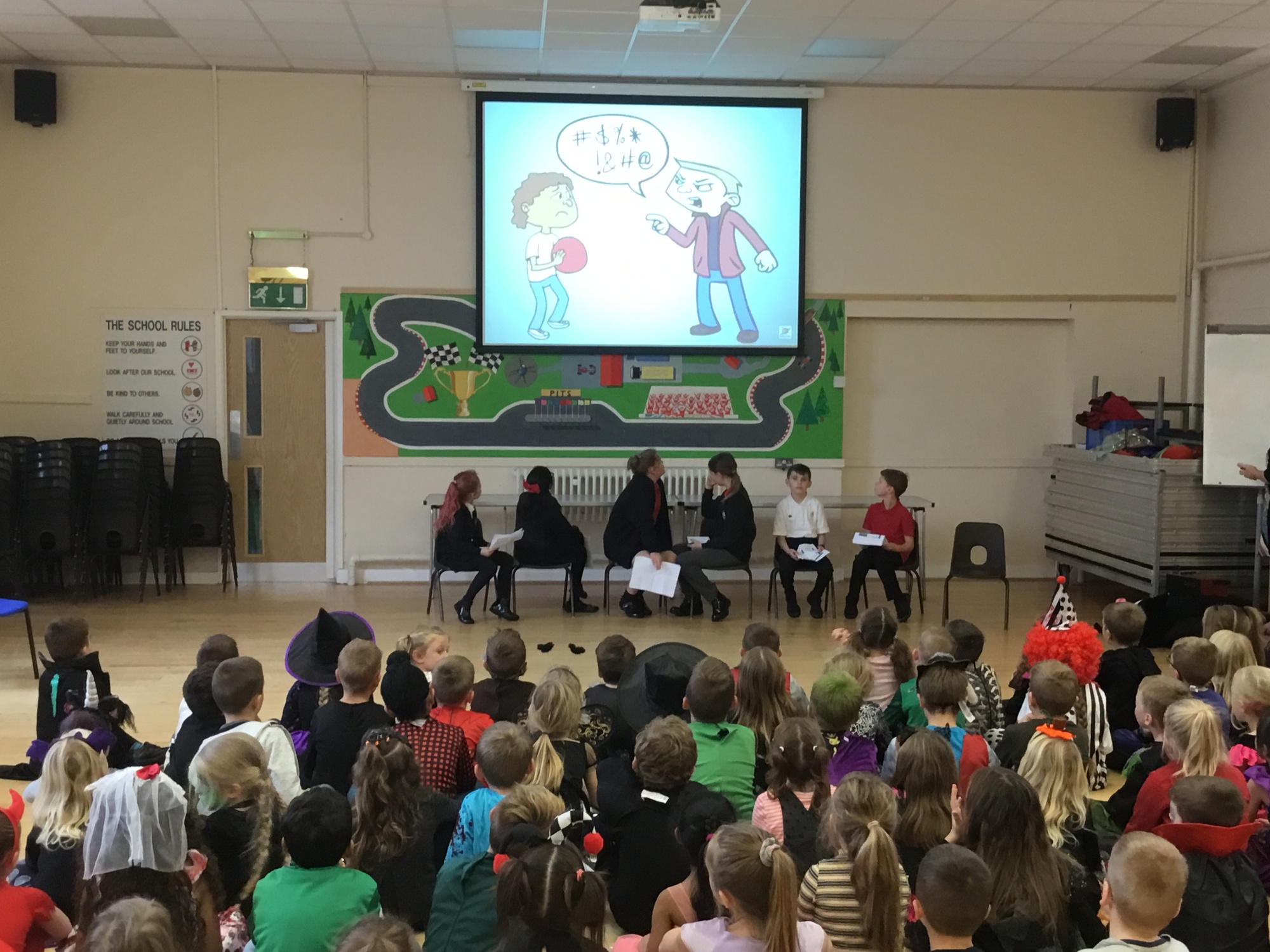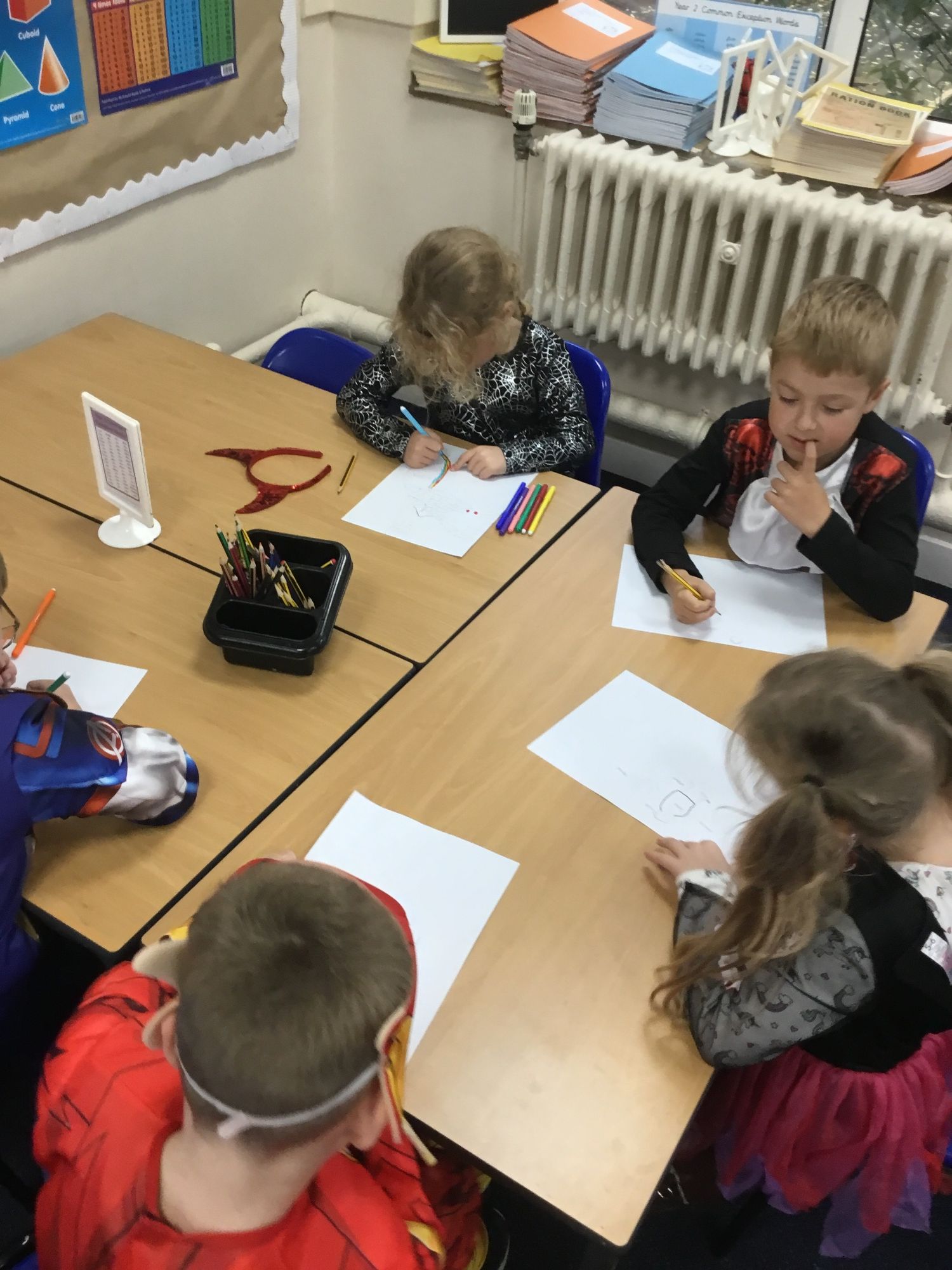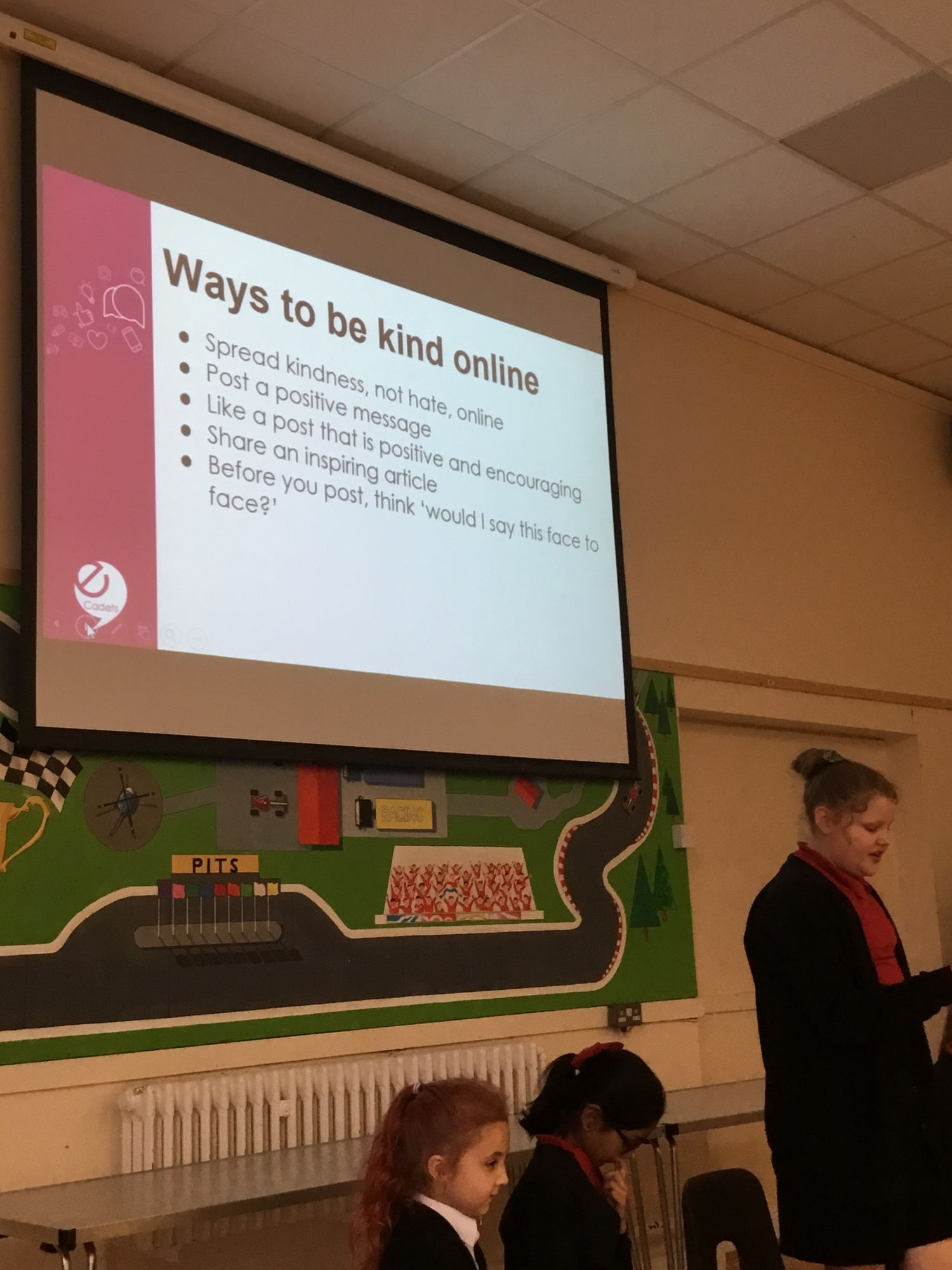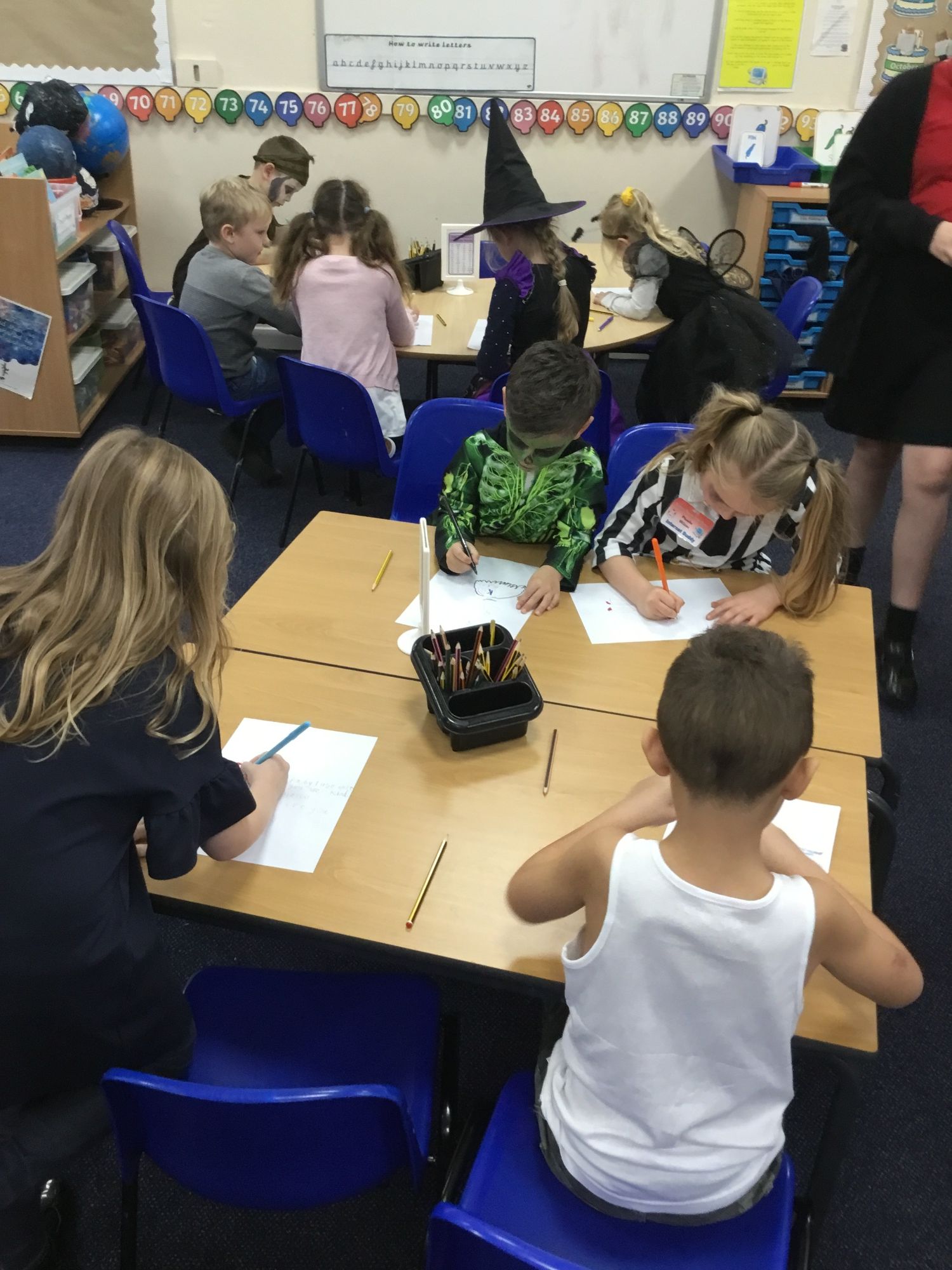 Macmillan Coffee Morning
A huge thank you to everyone who came to our Macmillan coffee morning, we raised over £500 as a school!
We had so much sticky fun making our delicious ginger bread biscuits for you that we didn't manage to get any photographs - we hope you enjoyed eating them as much as we enjoyed baking them for you.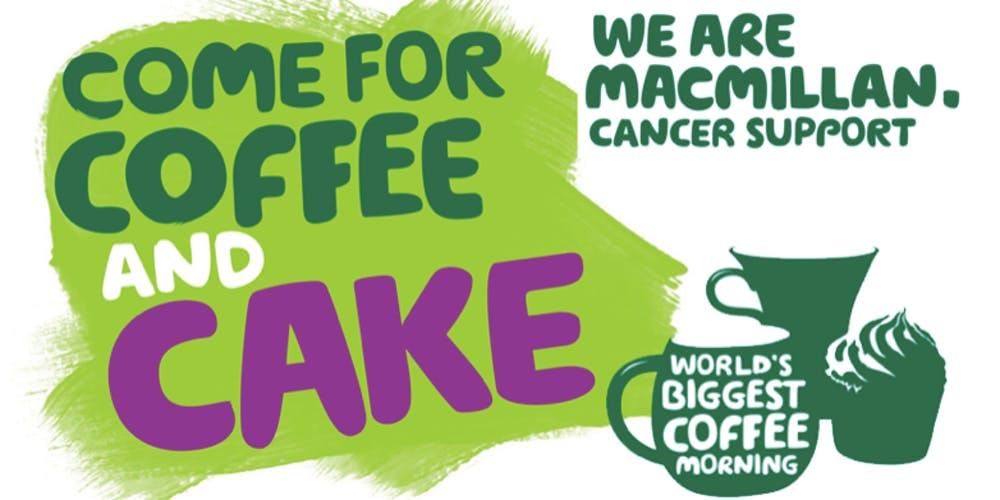 If you want to make some more at home click here for the link to the recipe.
Food Chains
After finding out about different animals that live in Antarctica and their basic needs, we explored different animals food chains to see how different animals obtain their food.
We learnt some new vocabulary, Producer, Consumer, Prey and Predator, can you remember what they mean?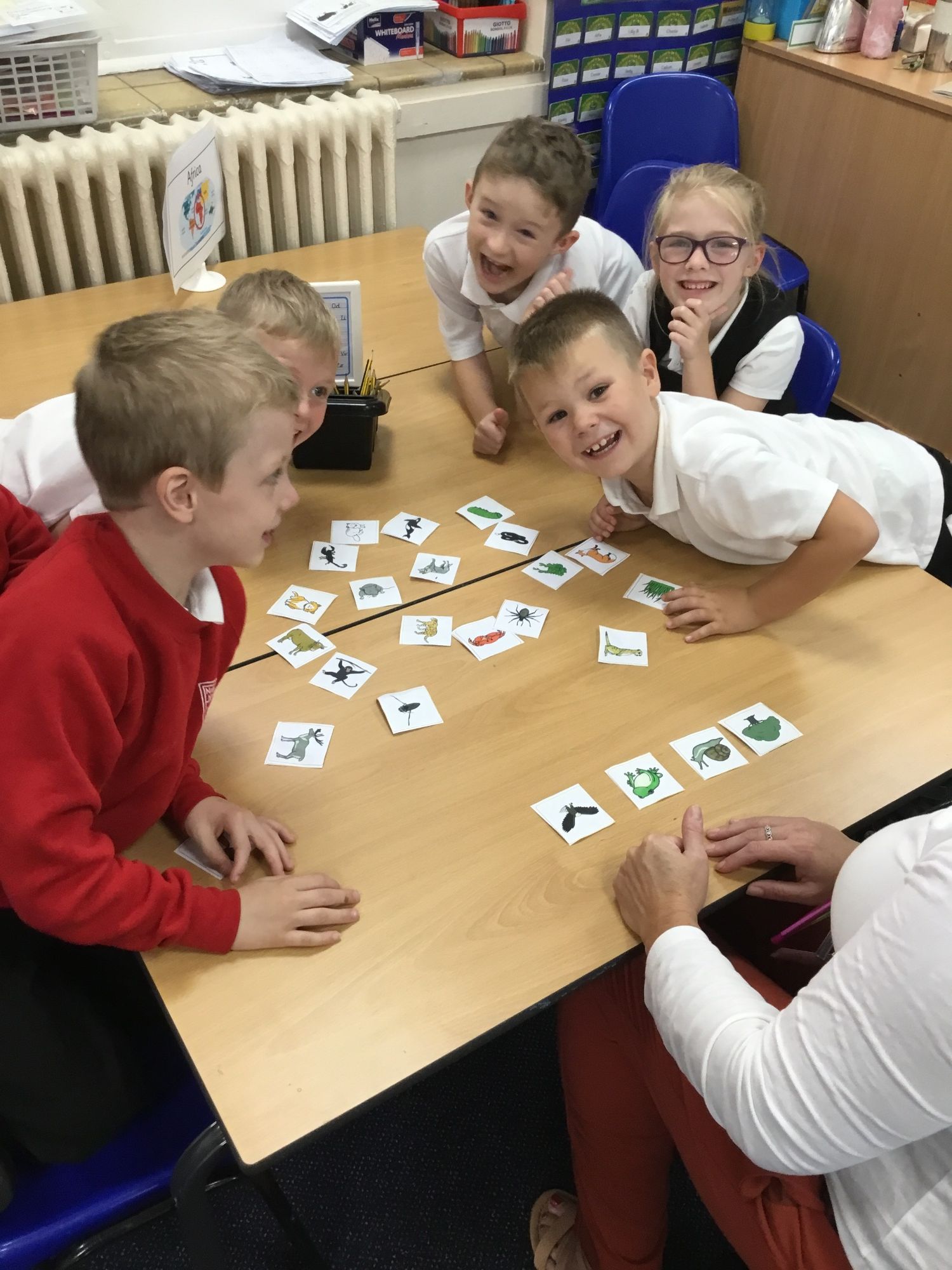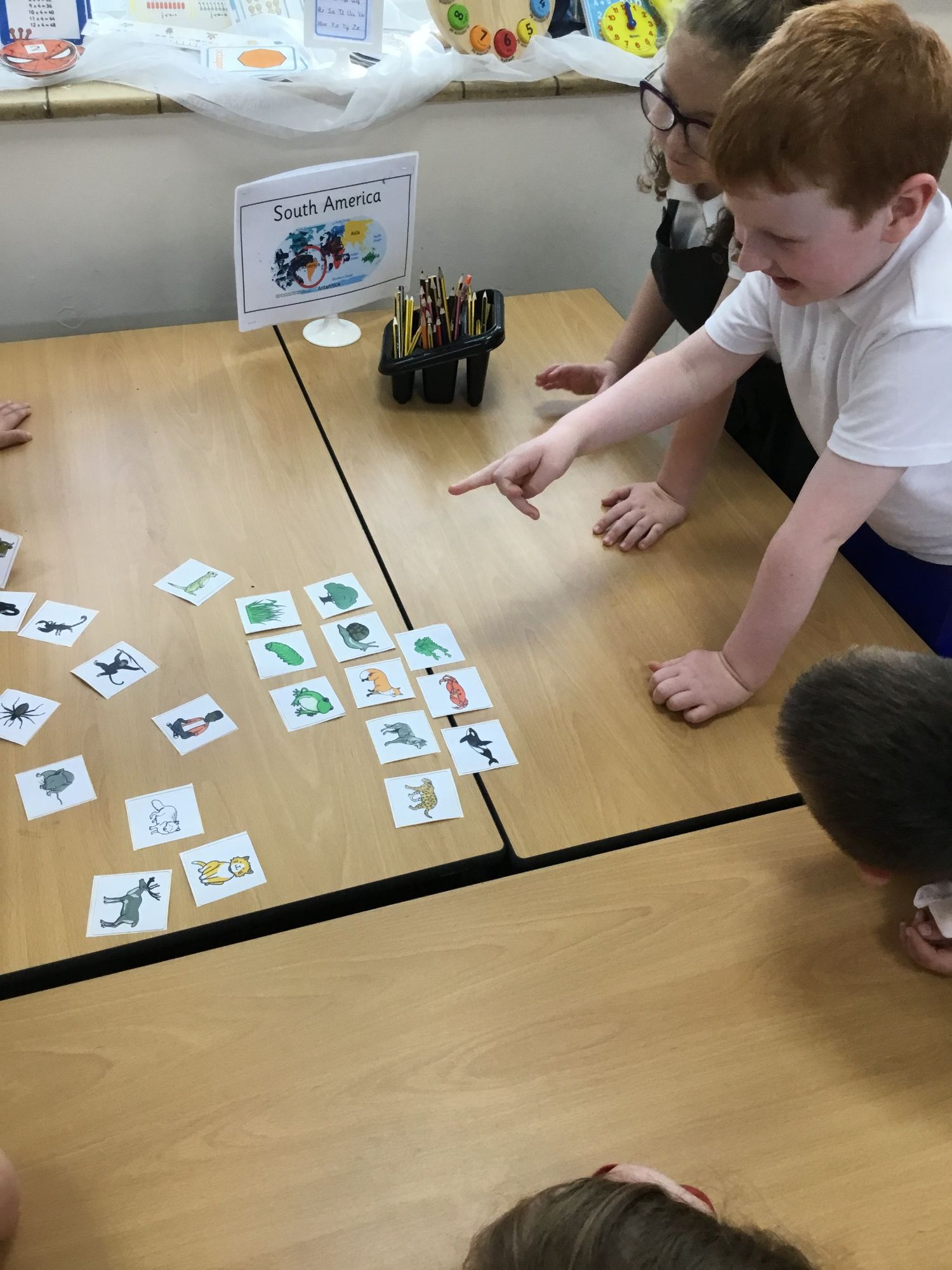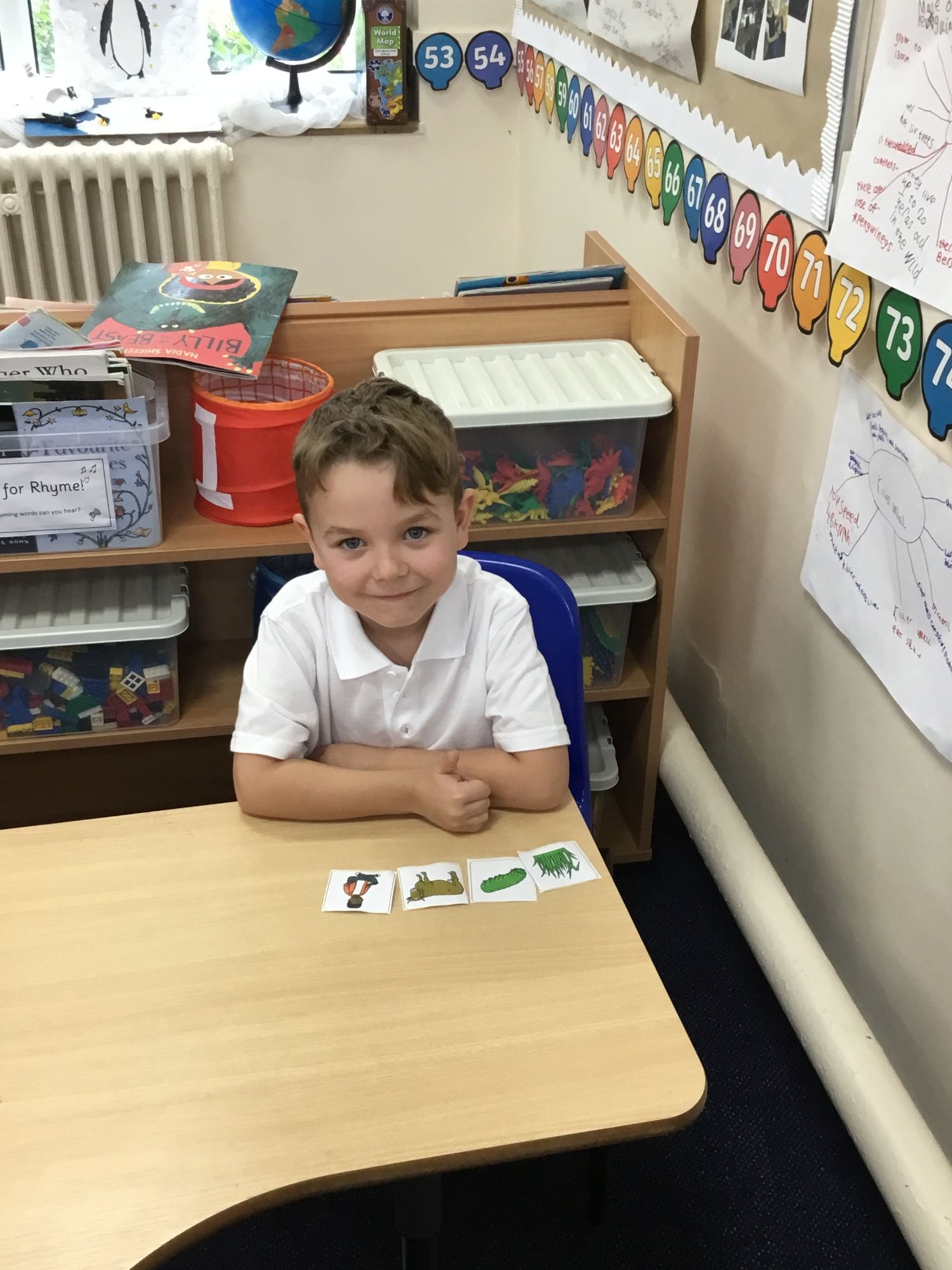 Antarctic Animal Research
When learning all about Antarctica the children were really interested in different animals that lived on and round Antarctica. They combined different research techniques to find out facts about 5 main animals that live within Antarctica. The children used iPads, chrome books, fact files and books to gather their research.
Here's what they found out.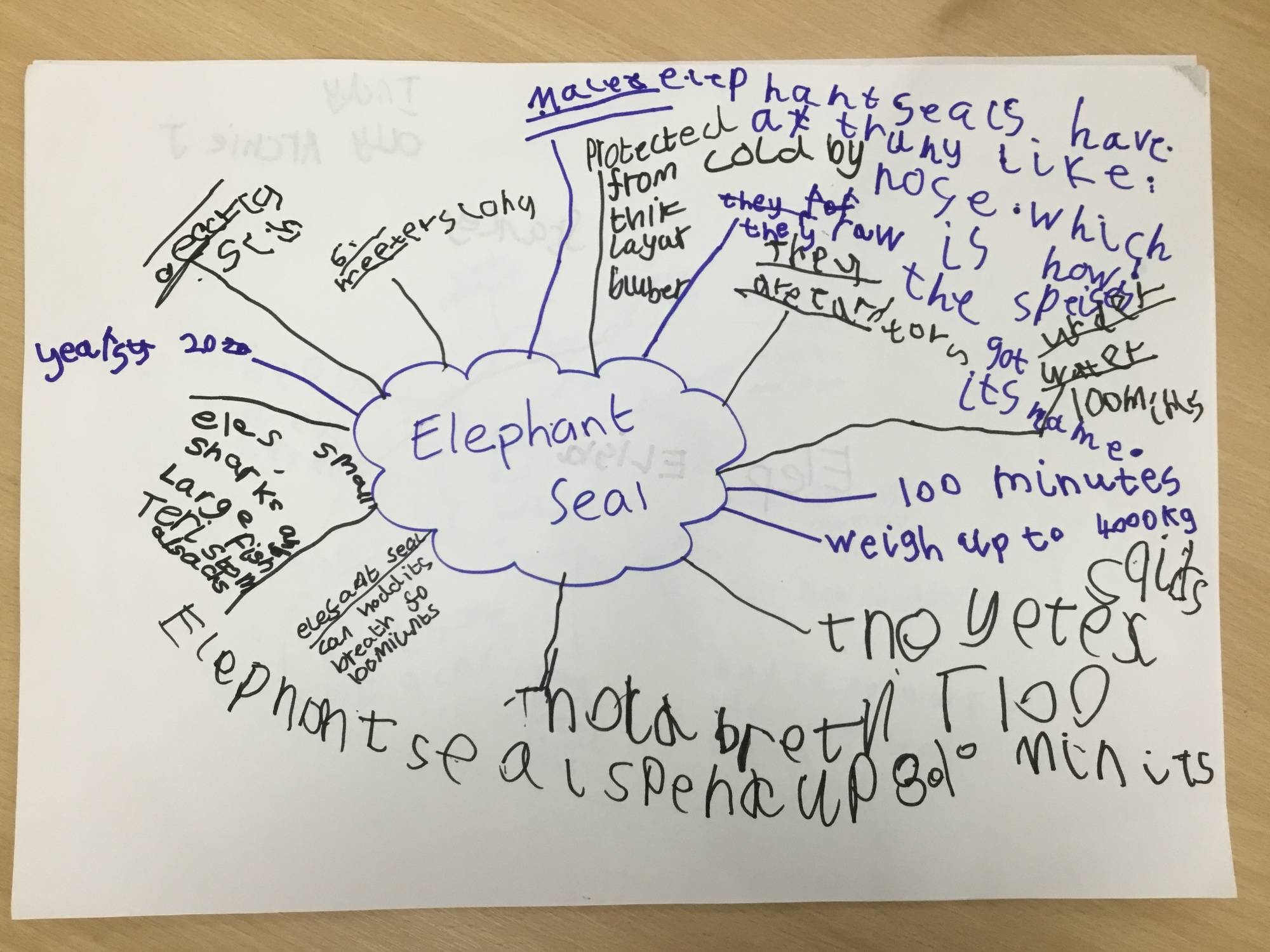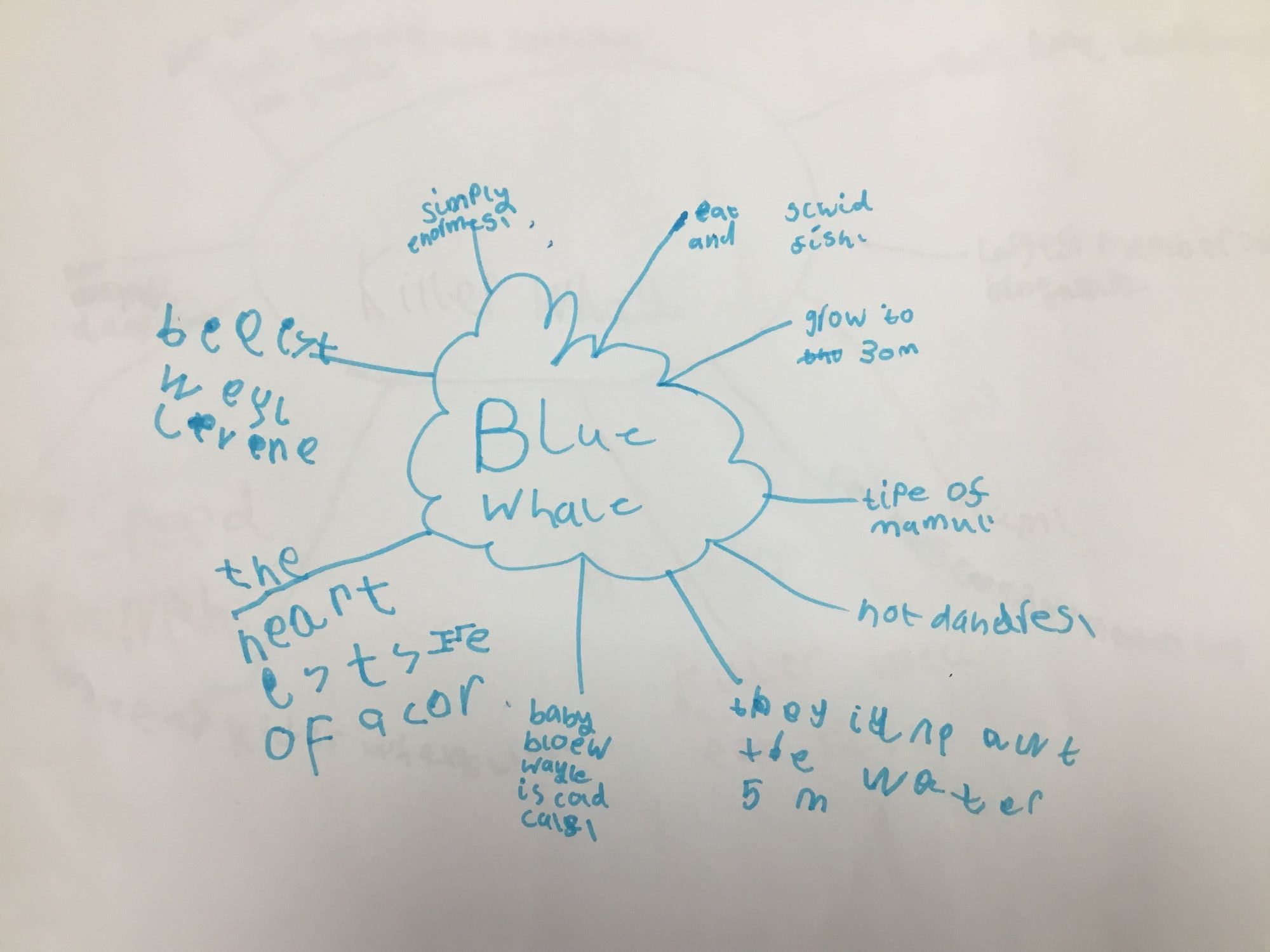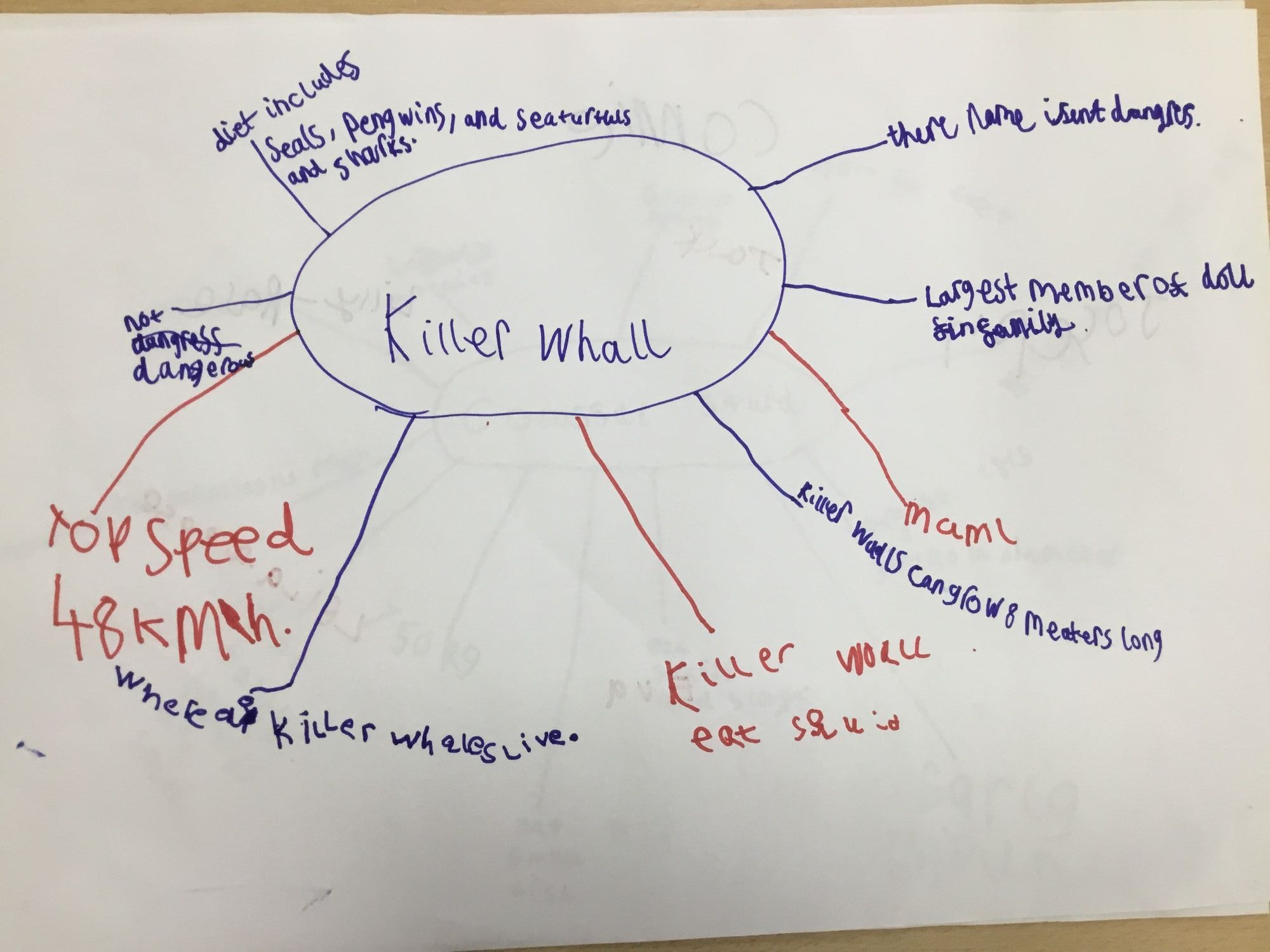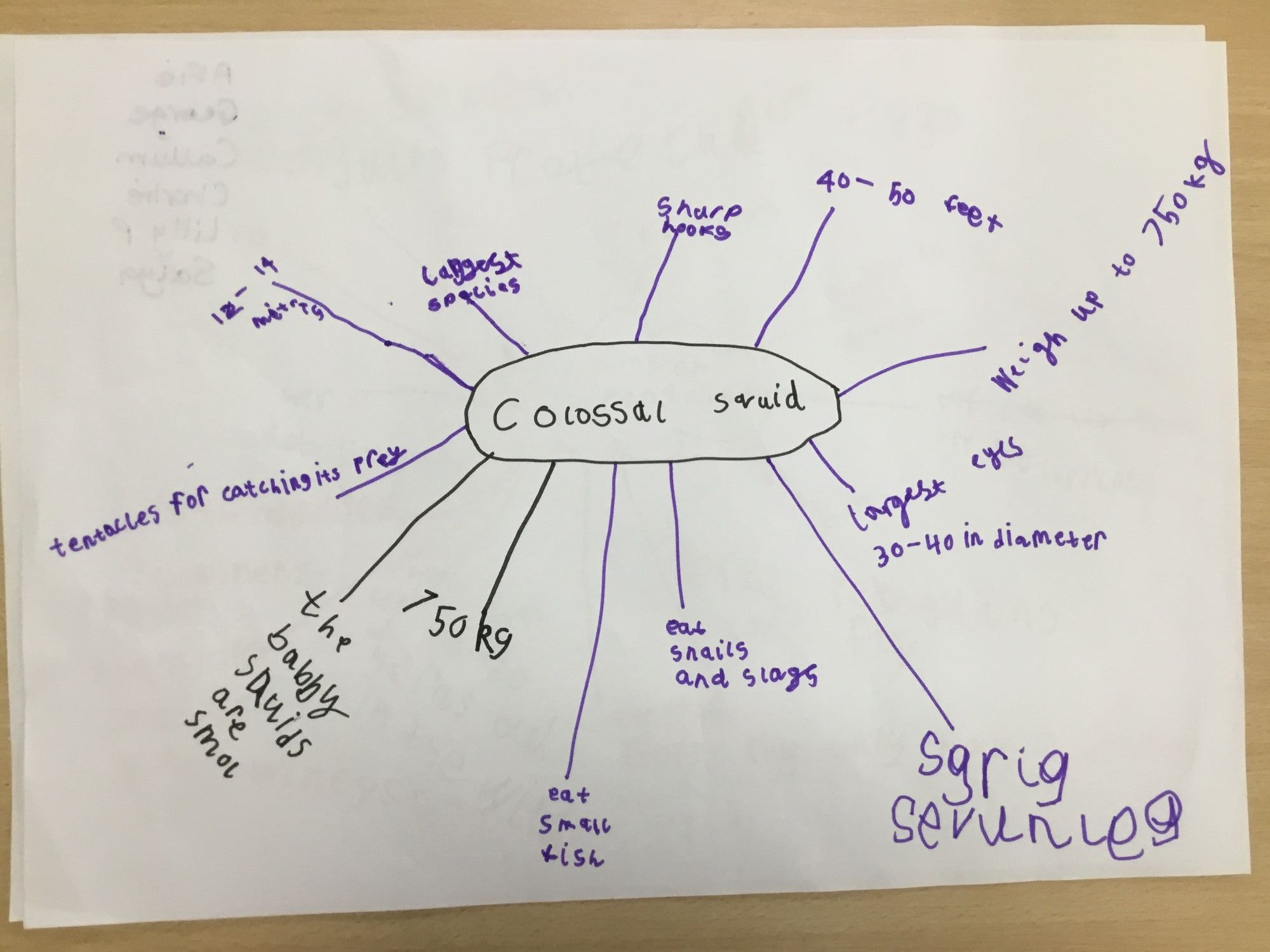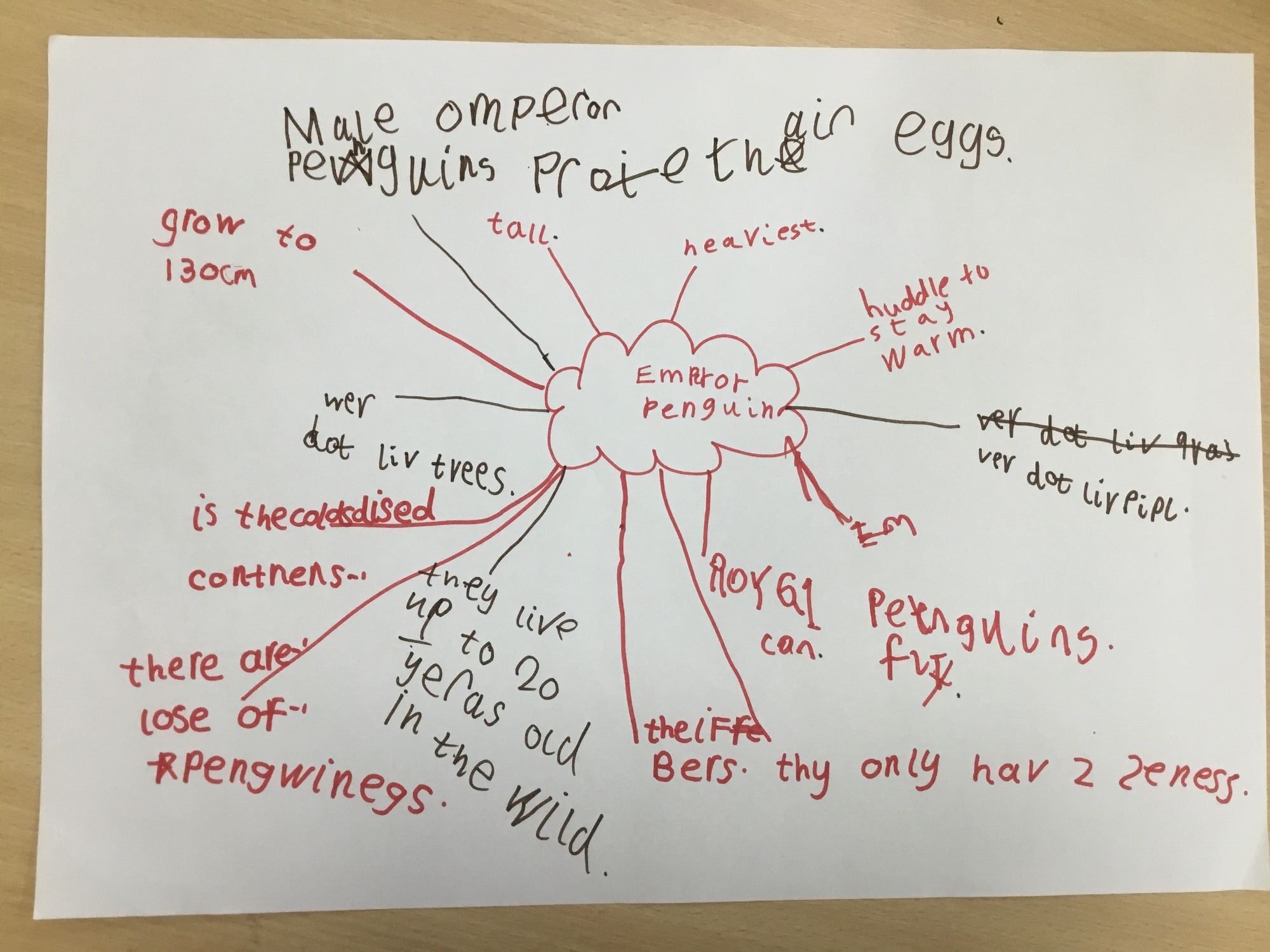 Puzzle Complete!
Some of the children decided to use their golden time to solve and complete our world continents map.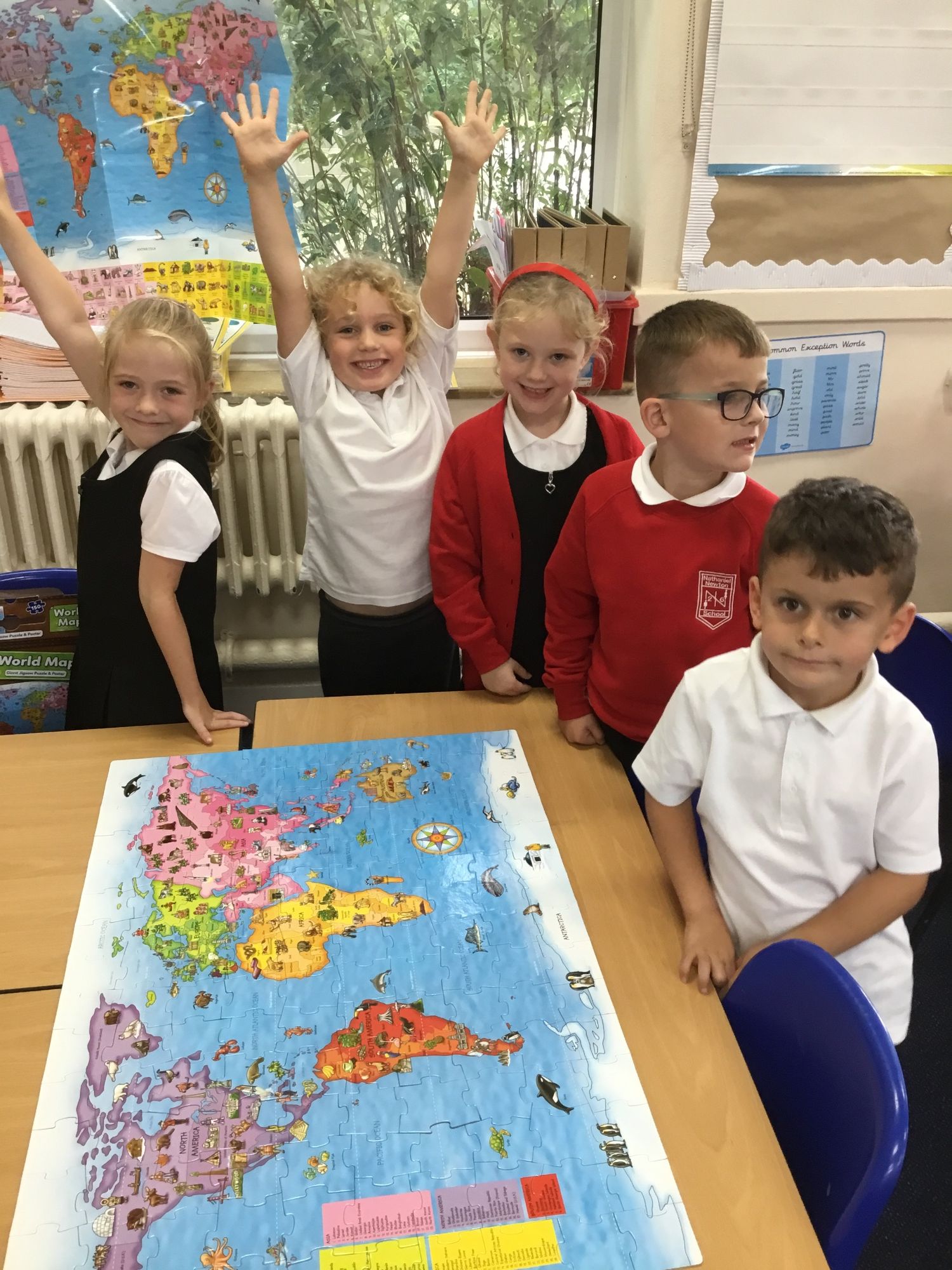 Paper Mache Globes
To kick start our new topic 'Continents: Antarctica and Asia' we created our own paper mache globes each. We combined strips of paper and glue together to build up layers of paper mache around a balloon. Once dry we painted the balloon blue to represent the ocean. We then labelled and cut out the seven different continents and stuck them in the correct place on our globes. We were really proud of our finished globes.