In this section...
Welcome to 2McG's class page
Multicultural Week - 'All About The Caribbean'
What a fun week we have had, learning all about the Caribbean! Our week began by learning lots of information about the area such as discovering what their weather is like, how many islands there are and what fruits are grown there. Afterwards, we compared it to the United Kingdom, which we found really interesting. Throughout the week we got to create flags, identify the languages which countries in the Caribbean speak. create tie-dye tshirts, make banana bread and finally learn how to play the steel pans, which was incredible!
To see how much fun we had this week click here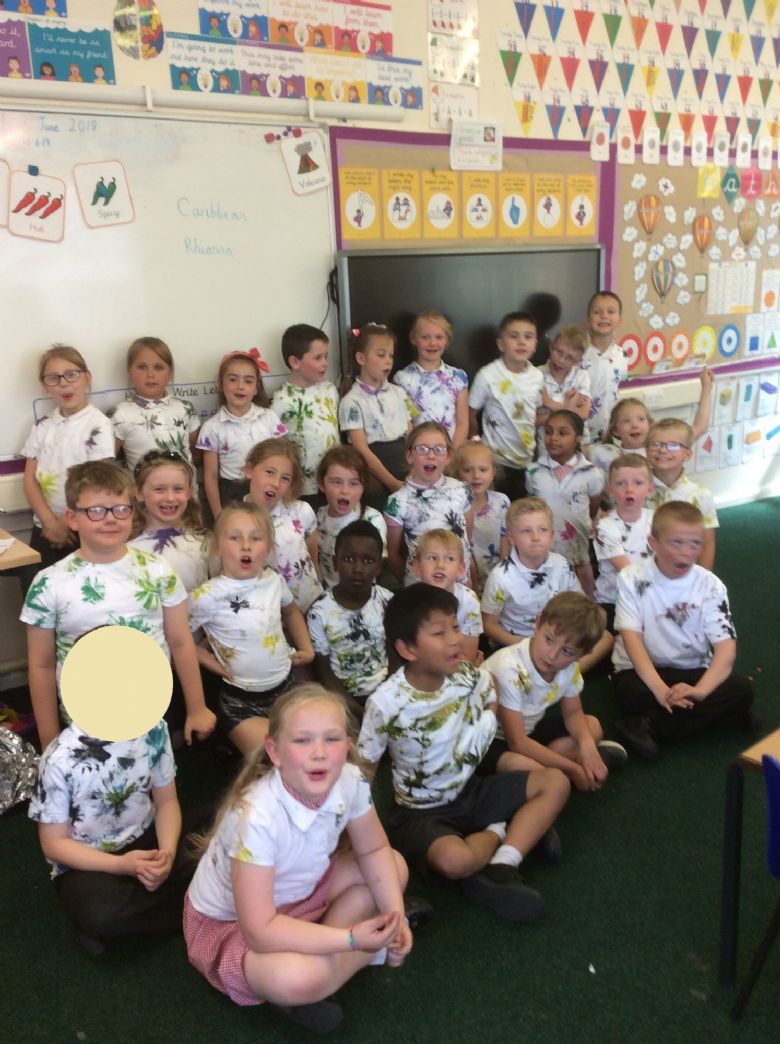 Royal Wedding
To celebrate the wedding of Prince Harry and Meghan Markle, we had a fantastic whole school Royal celebration, which included dancing, cakes and lots of games! We had a brilliant day, to see pictures of all of the fun which we got up to click here!
Partner Balancing!
In our gymnastic sessions this half term, we have been practising to work together to create lots of different balancing moves.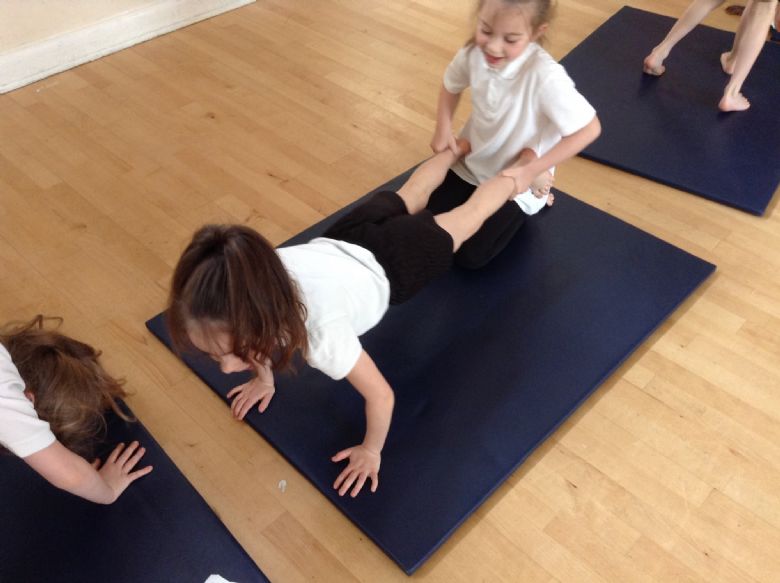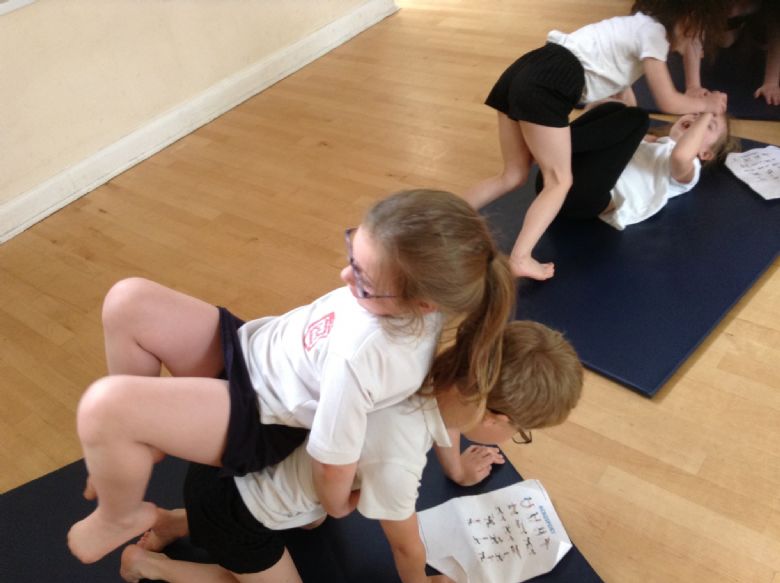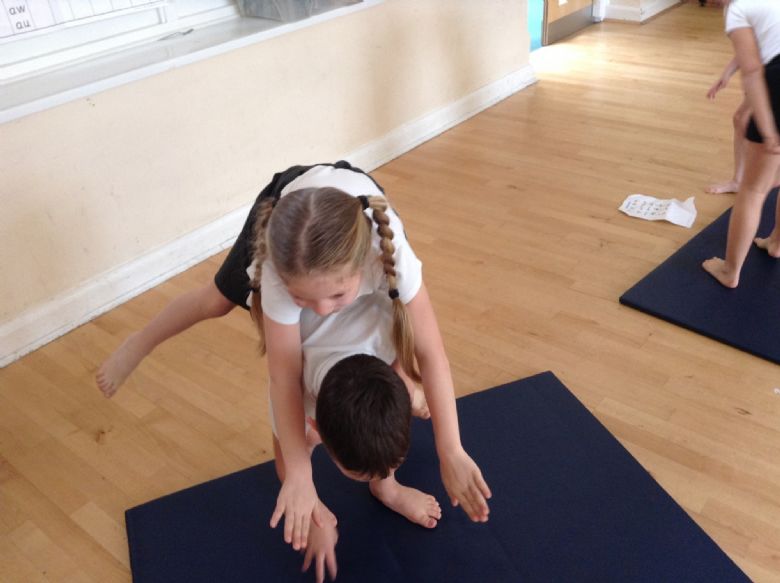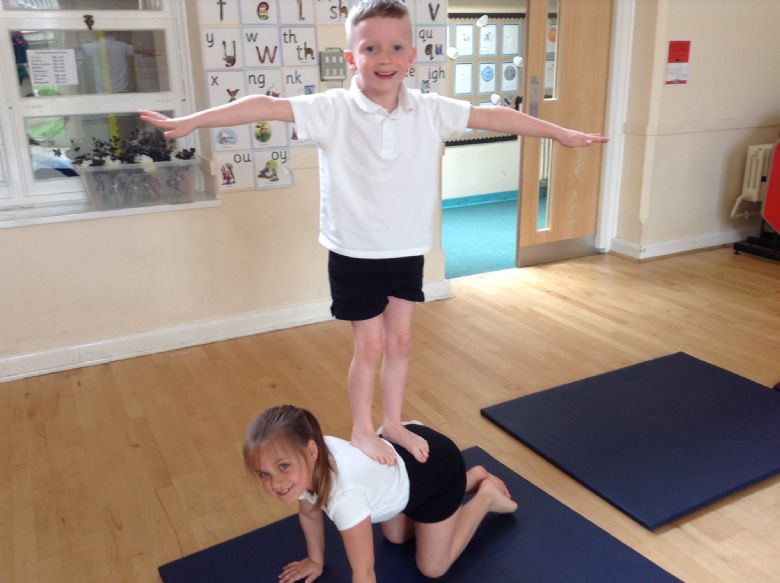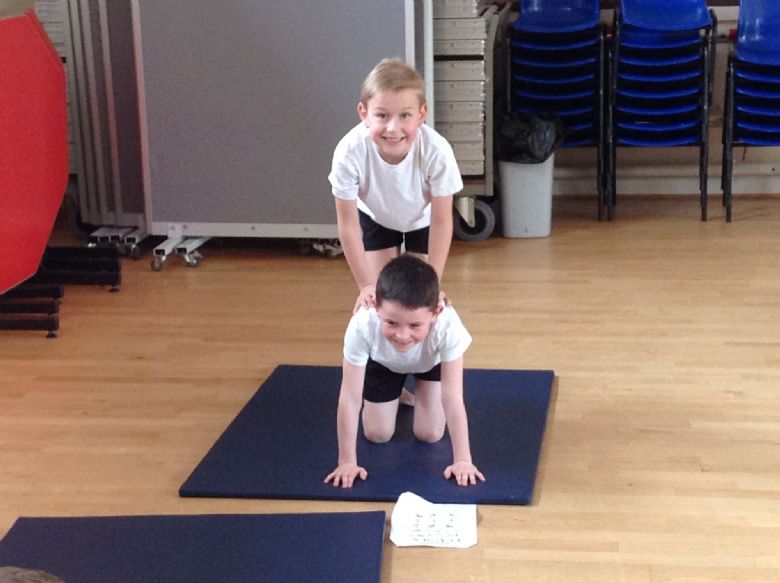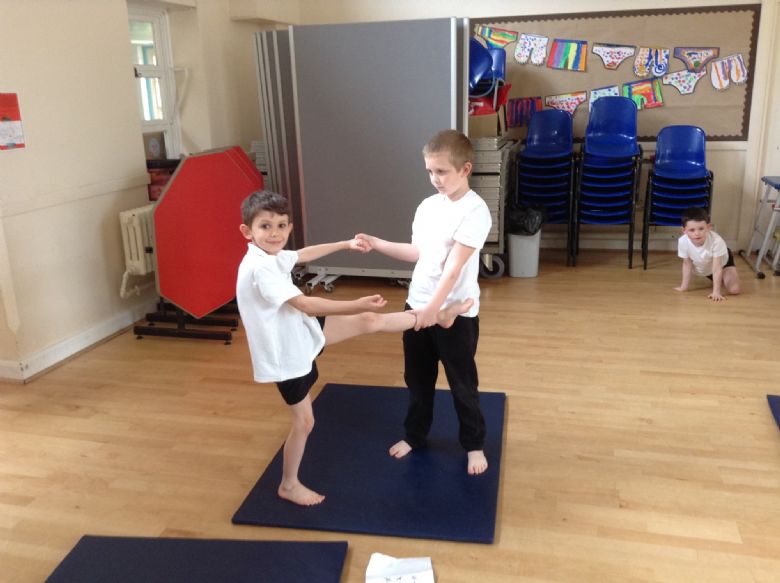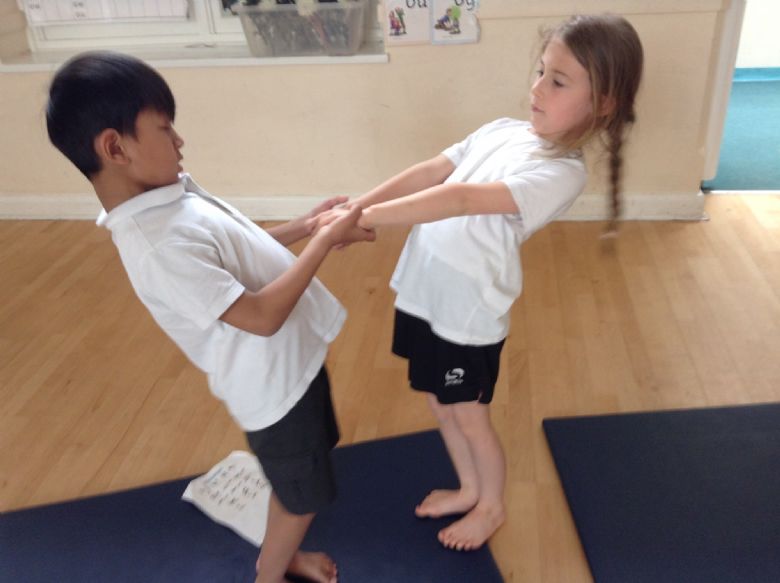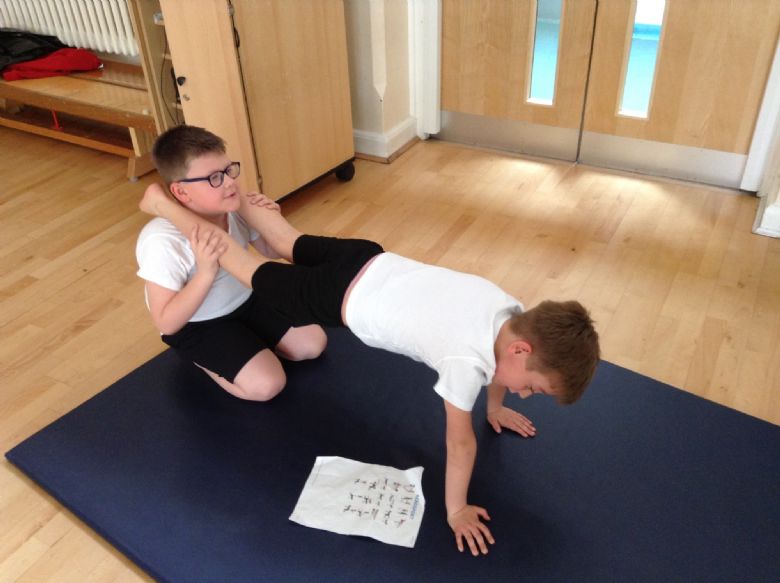 Easter Story
This week, as part of our Topic work we have been learning about the story Easter. Before we rewrote the story in small groups we acted the story out to help us to know it really really well!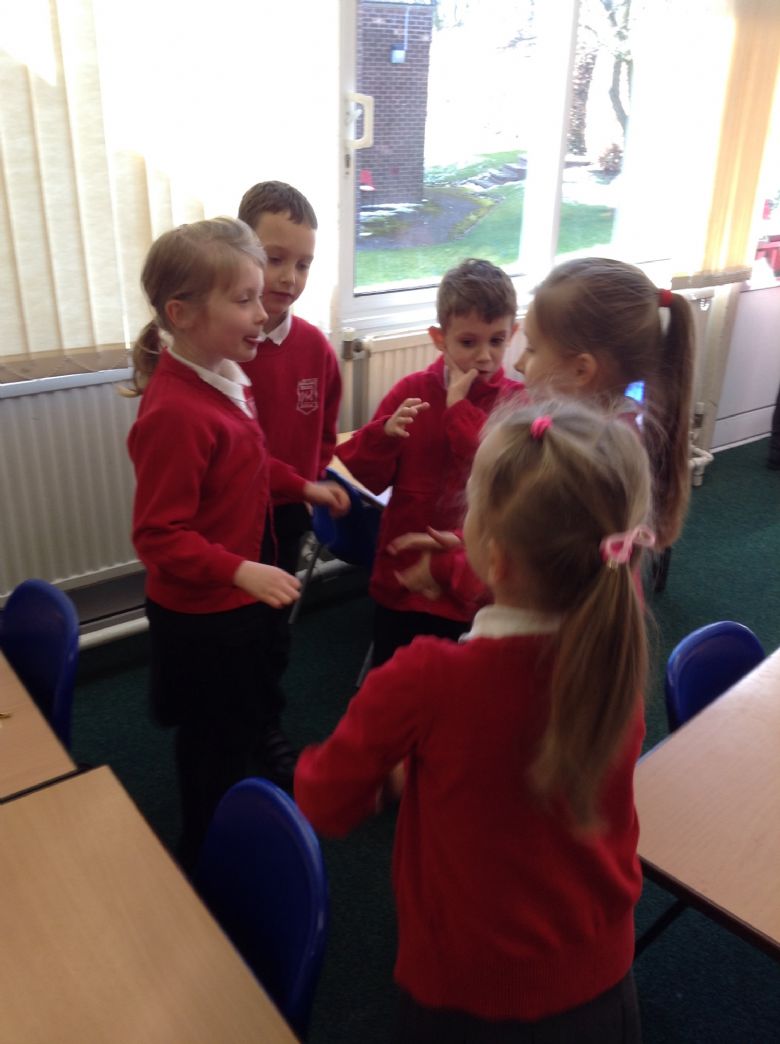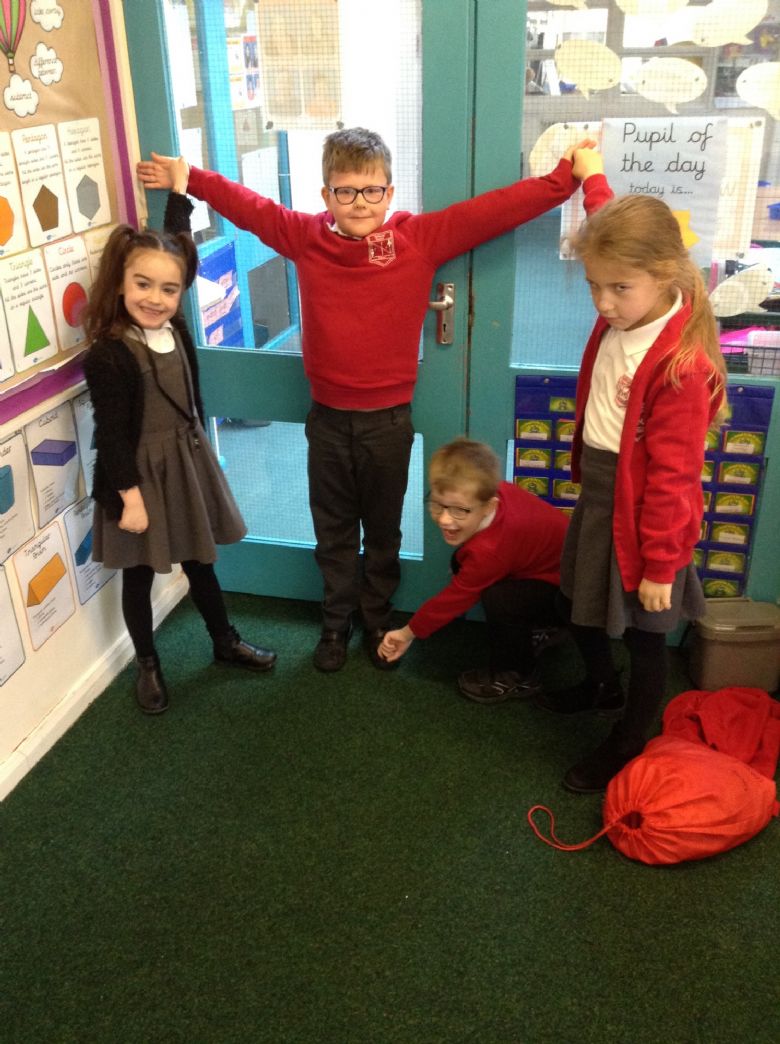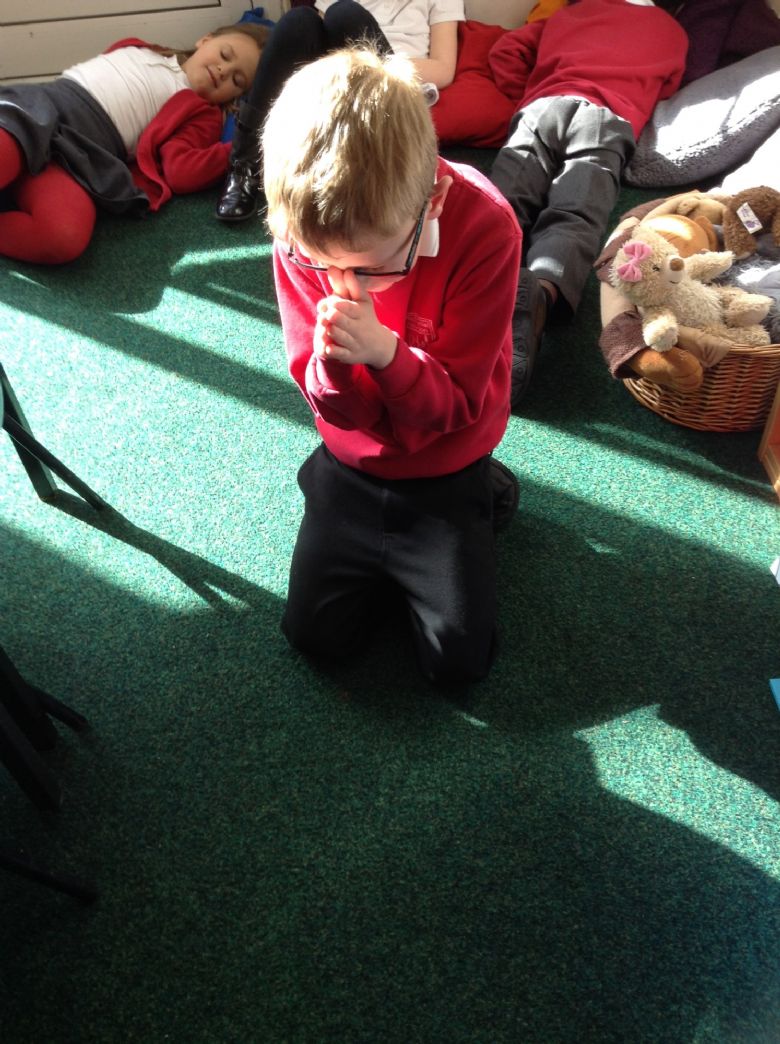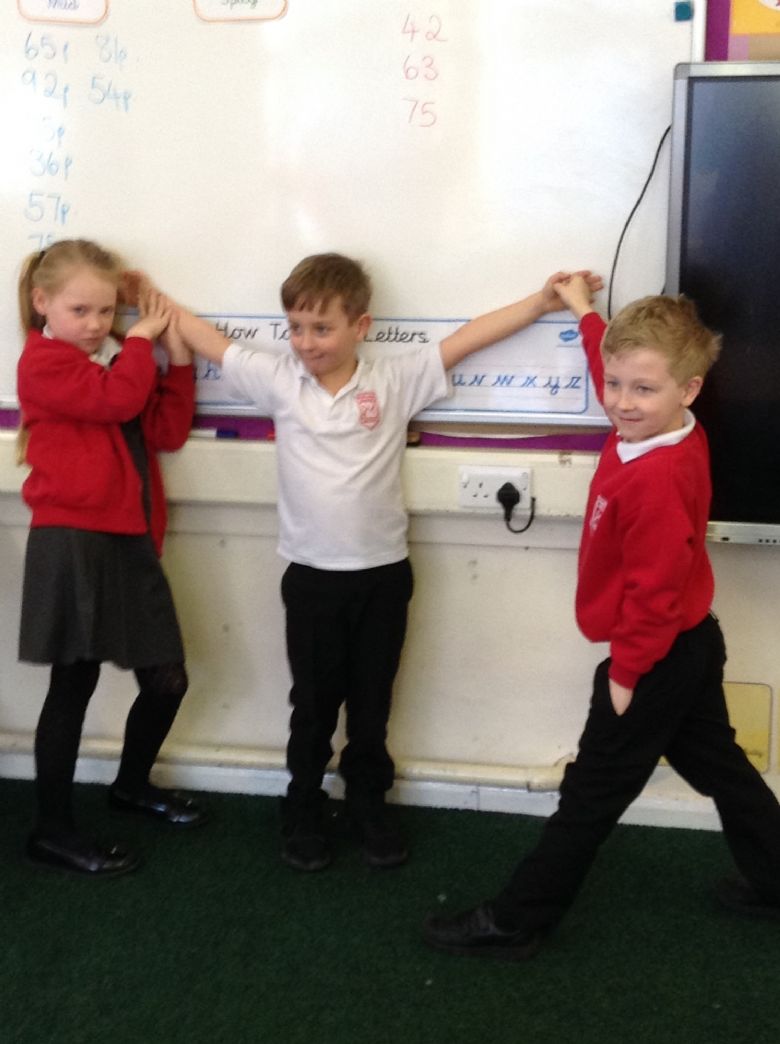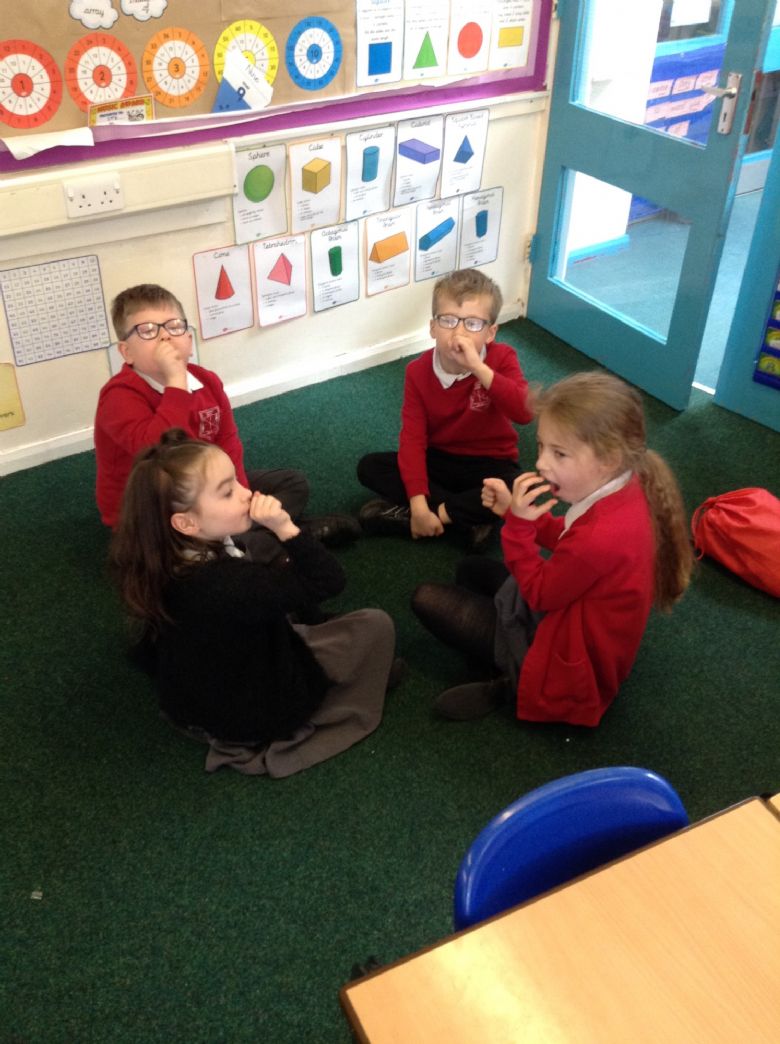 Spider Science!
Today we have been very lucky as we have been given the opportunity to carry out a brilliant sciene investigation which involved seeing which materials worked best for helping a spider stick to a tray when 100ml,200ml and 300ml of water was poured over it. It was very fun!
To see pictures of this brilliant afternoon, click here
Mother's Day
Last week we were very lucky, as our mums came into school so we could show them how much we appreciate them by creating lots of craft things such as flower bouquets, bookmarks and booklets. We also did a brilliant assembly for them and sang lots of lovely songs!
Please click here to see a lovely photo of some of us with our mum.
World Book Day
We have had a fantastic day celebrating World Book Day! Not only did we are all brilliant in our costumes we also produced some fantastic glitter snail trails and book marks. Also we had the opportunity to show off our super reading skills by going to read a book we enjoyed to a year one child, which was really fun! To see pictures of our brilliant book day please click below.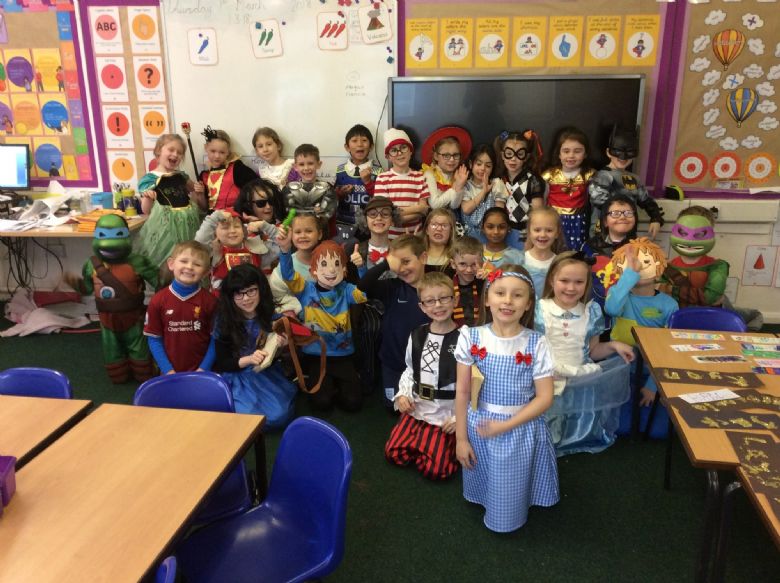 Coventry Transport Museum.
Last half term, as part of our 'Wheels in Motion' topic, we were lucky enough to have gone to the transport museum in Coventry. Whilst we were there we had the opportunity to explore and learn about a range of different bicycles and cars, which were all created in different decades. We found this very interesting , because we were able to compare well the olden day cars to the cars which we are much more used to using nowadays. Furthermore, we were also treated to a fantastic lesson which was based on Victorian Bicycles. We got to learn about when the bone shaker, safety bike, penny fathing and tricycle were made and how. We also got told who the inventors were of all of these different bicycles.
We had a brilliant day out and Miss McGrath was very proud of us all because we behaved so well. To see pictures of our brilliant day, please click here.
Safer Internet Day
This week, we have been celebrating safer internet day by creating our very own internet heroes. Before creating our amazing heroes, as a class we discussed all of the different internet rules we know so that we can remain safe whilst we are having fun on the internet. To see all of our brilliant heroes please click here
Gymnastics
This half term we have been having weekly gymastic sessions, which have been teaching us lots of skills. We have been practising this half term how to do forward rolls and handstands, as well as different sitting positions such as a pike, straddle and tuck position.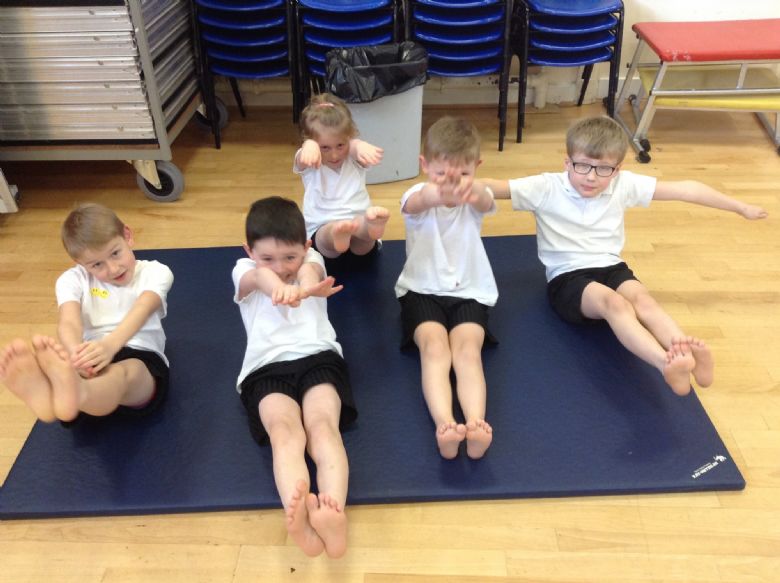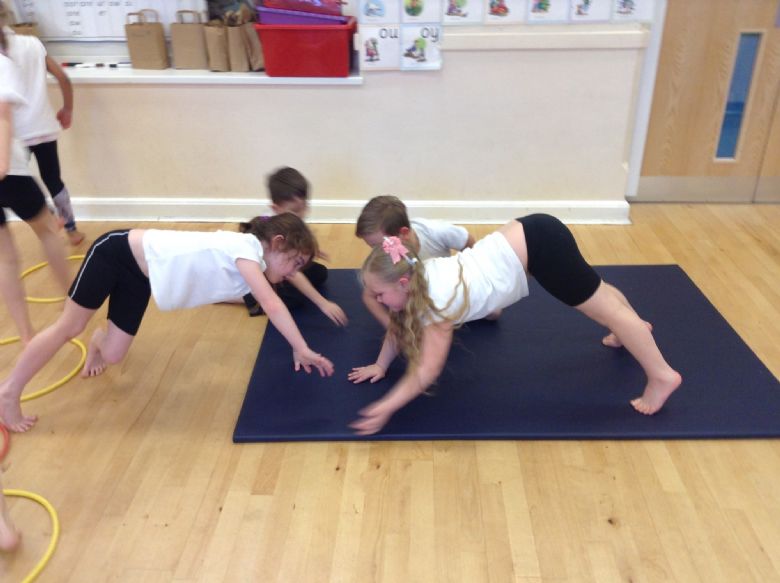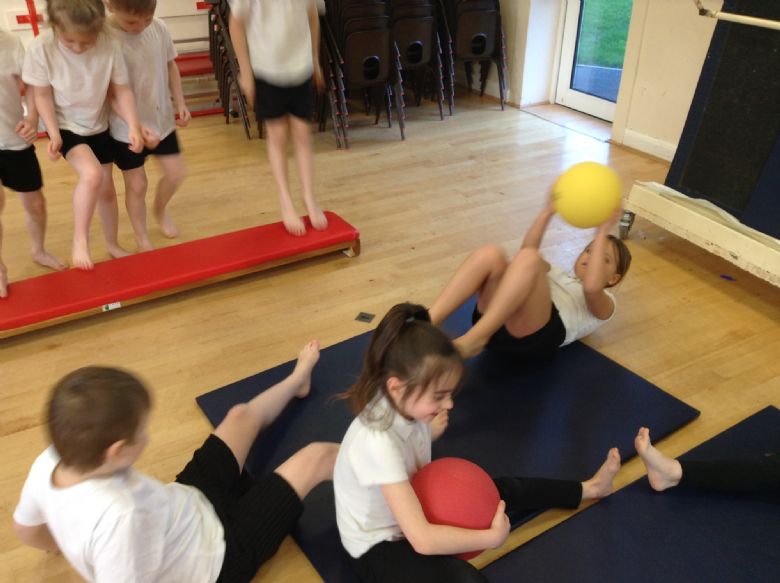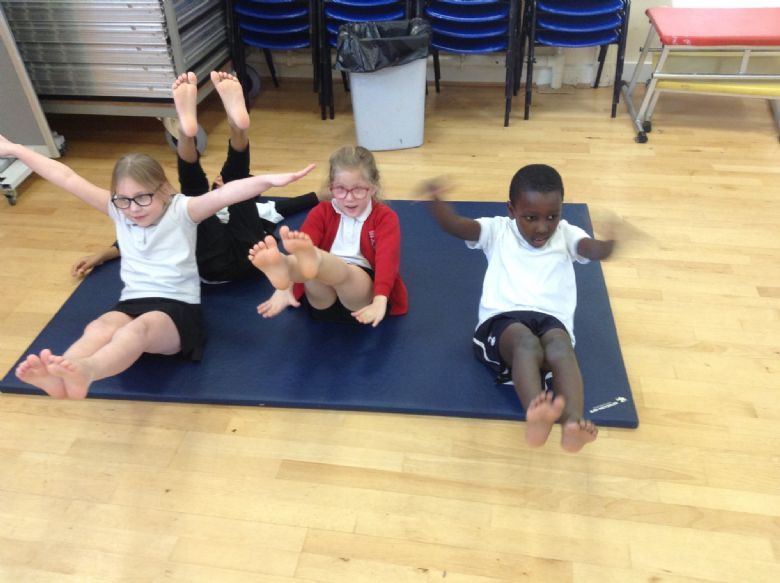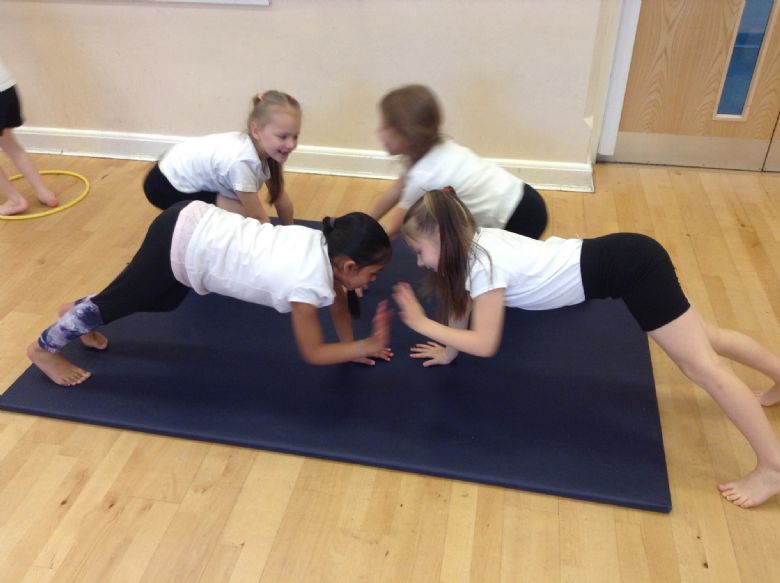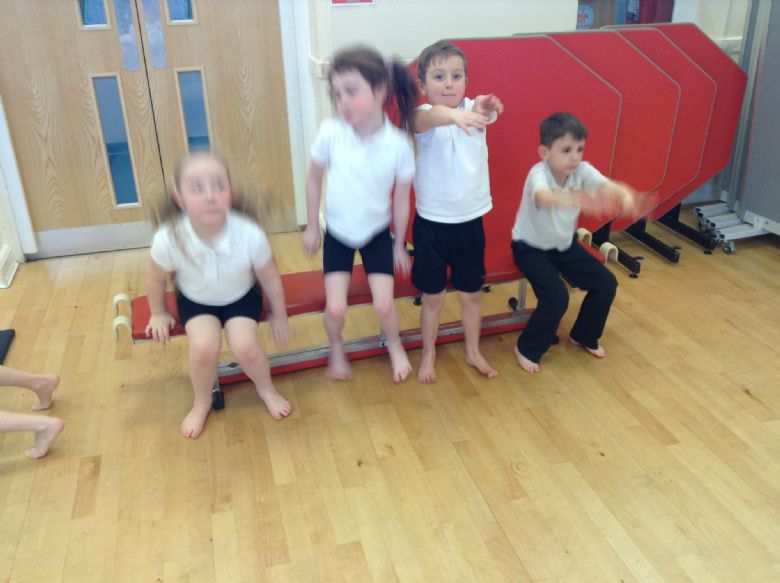 Yoga
This half term we are lucky enough to be having a weekly session of Yoga. We have been really enjoying these sessions as they are helping us to think about our breathing and helping us find our inner peace. Also we have been exploring how to properly relax our bodies and to appreciate the things we have around us.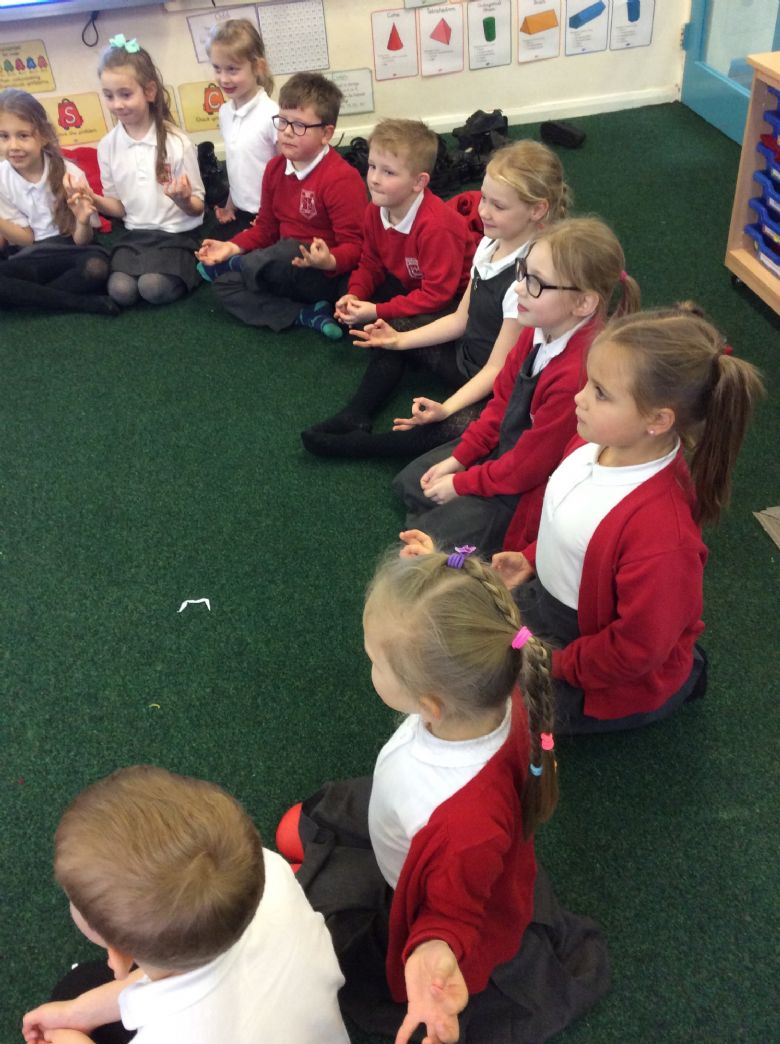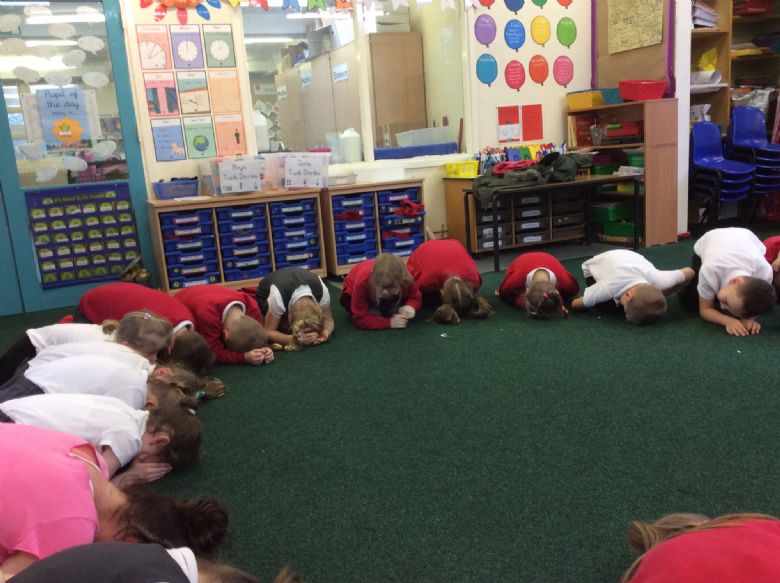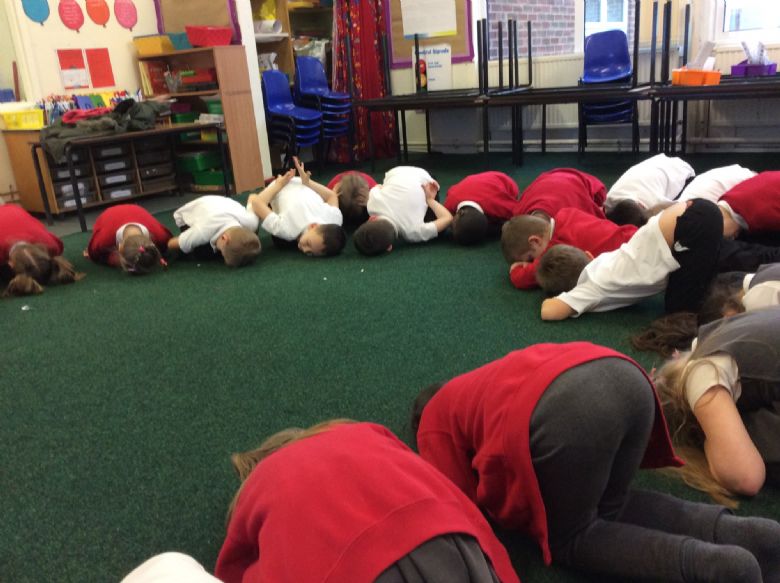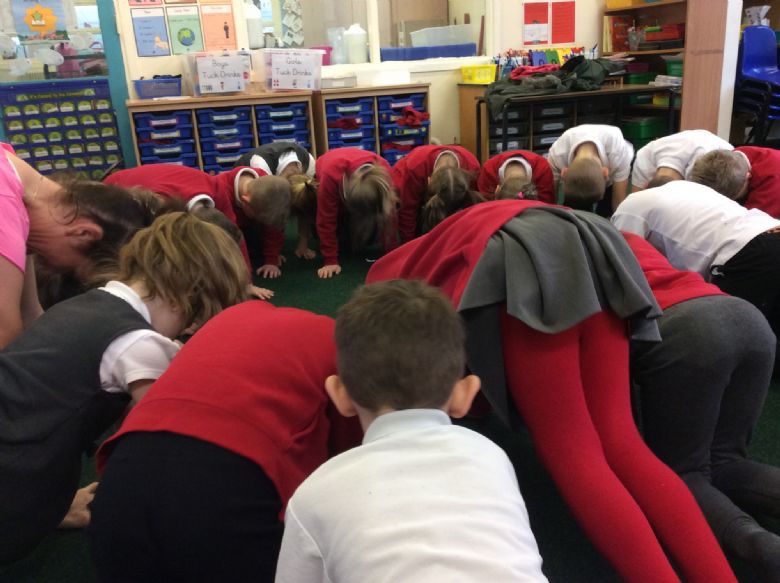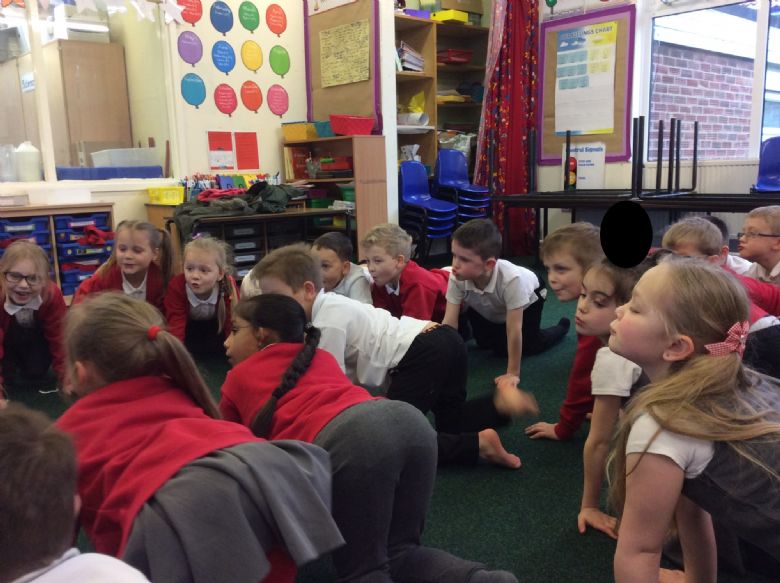 What's the time?
Over the last couple of weeks, we have been learning to be able to tell ALL of the different times on an analogue clock. First we looked at times which were o'clock and half past and understood that the minute hand is on the 12 for o'clock and the 6 for half past. Then when we were secure with this, we then moved on to looking at quarter past and quarter to times. Again we looked at the minute hand to help us with this and we understood that if the minute hand was on the 3 then it was a quarter past time but if it was on the 9 then it was a quarter to time. After learning all of this we still wanted to learn more, so we then looked at the past times on a clock (5 past, 10 past, quarter past, 20 past, 25 past and half past). This was a little tricky but we managed to understand this really well, so we then moved on to looking at all of the to times (25 to, 20 to quarter to, 10 to and 5 to). This part was very confusing but we all worked extremely hard to solve the challenging time questions.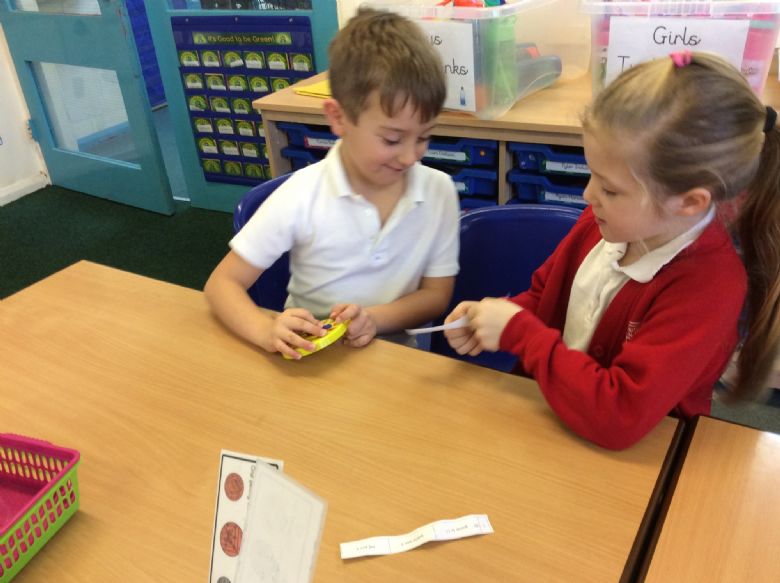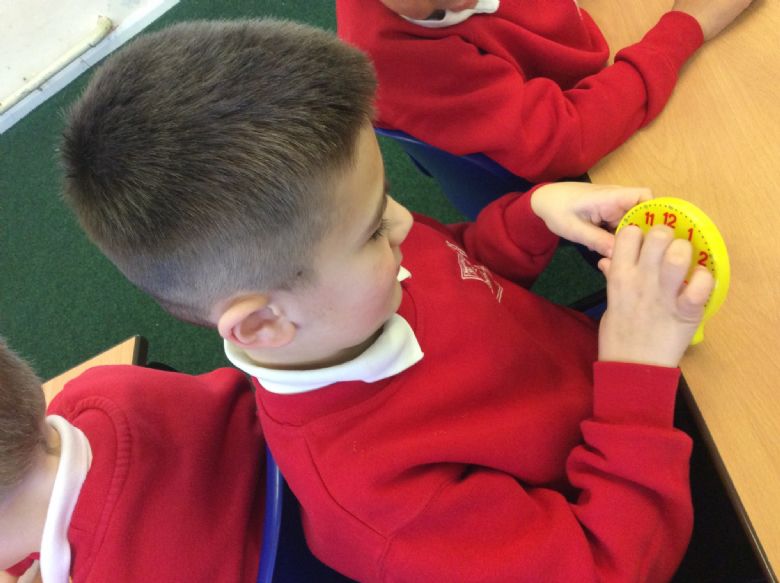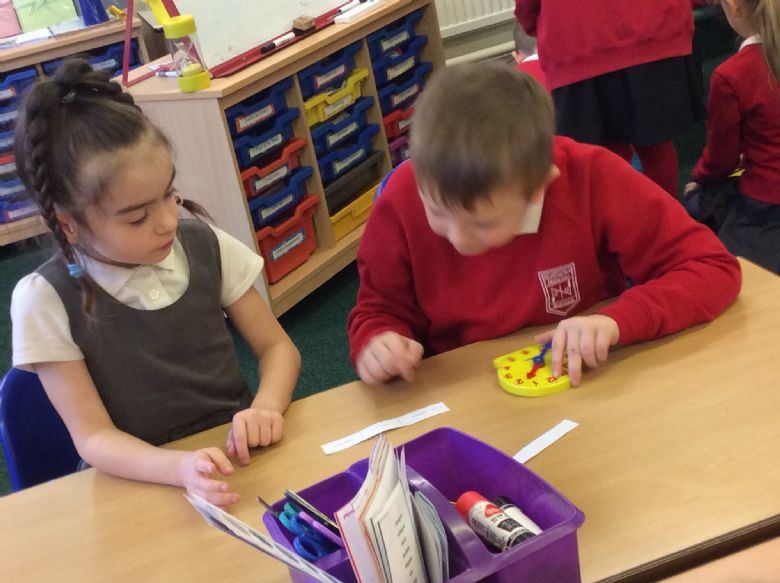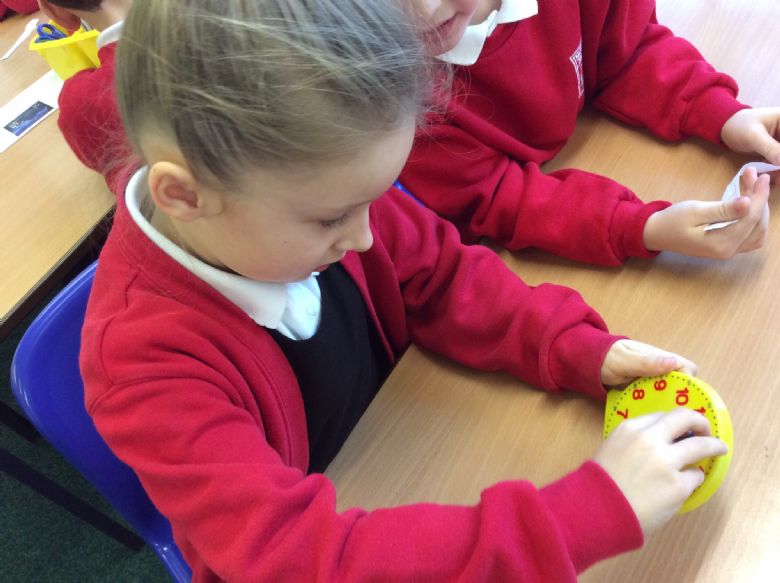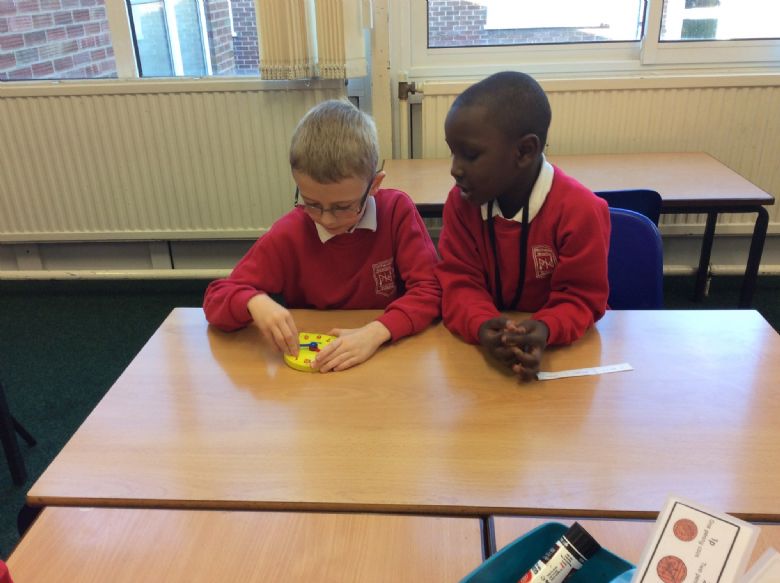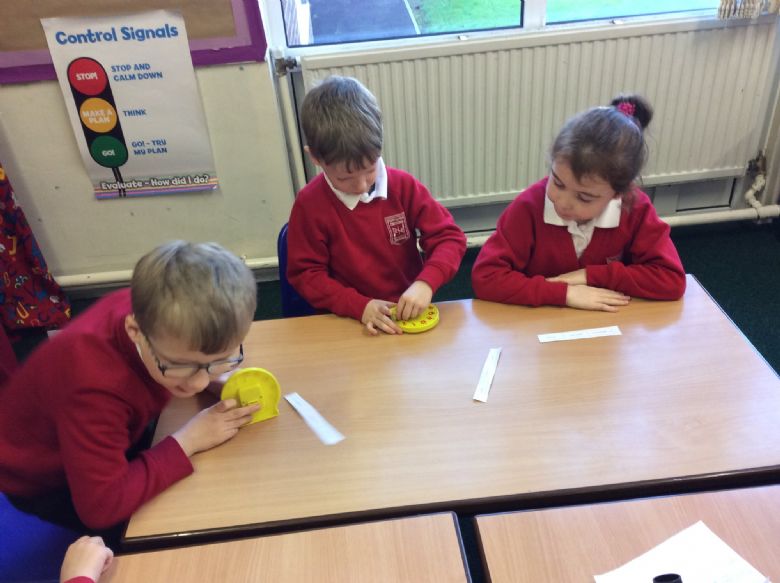 10 out of 10!!
Today 2McG have earnt their 10 star treat, because they have all been working super hard this term. The class celebrated by having music on, having extra golden and eating donuts, all of which they thoroughly enjoyed.
Well done 2McG keep up the really good work!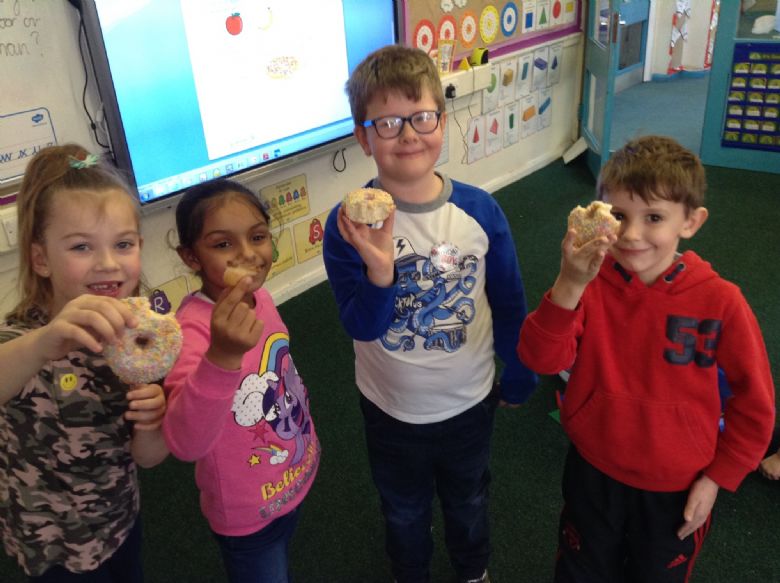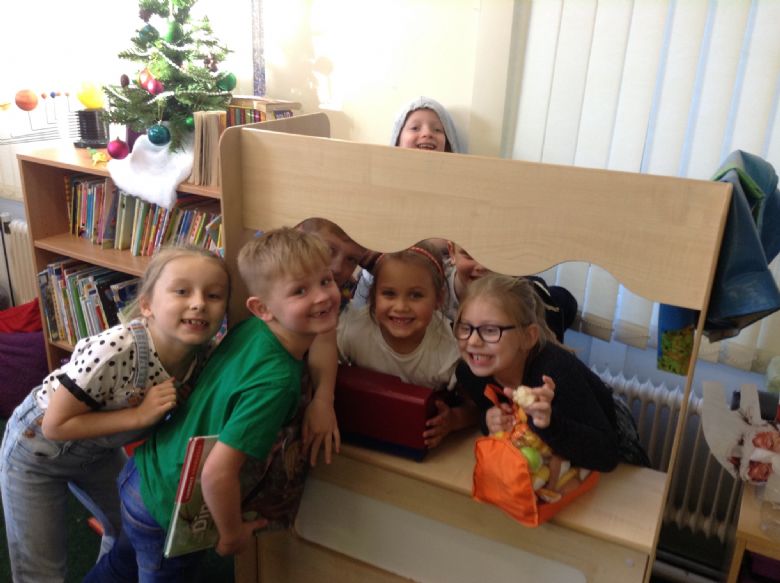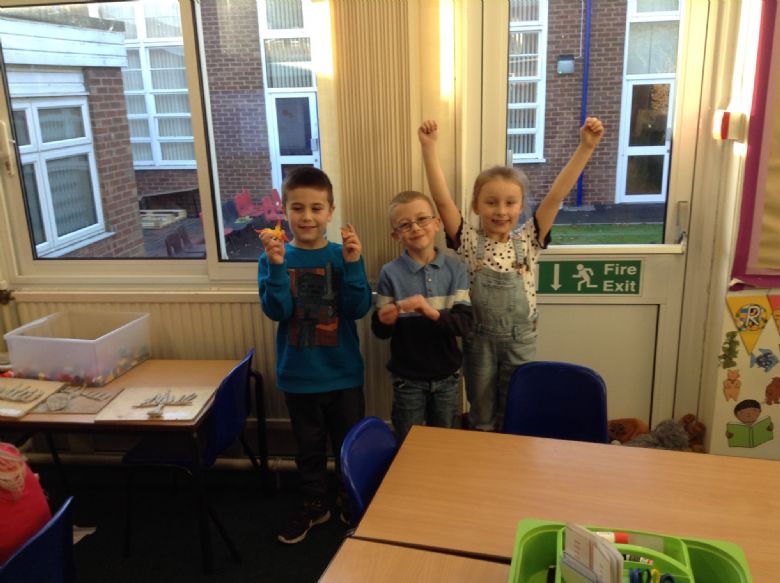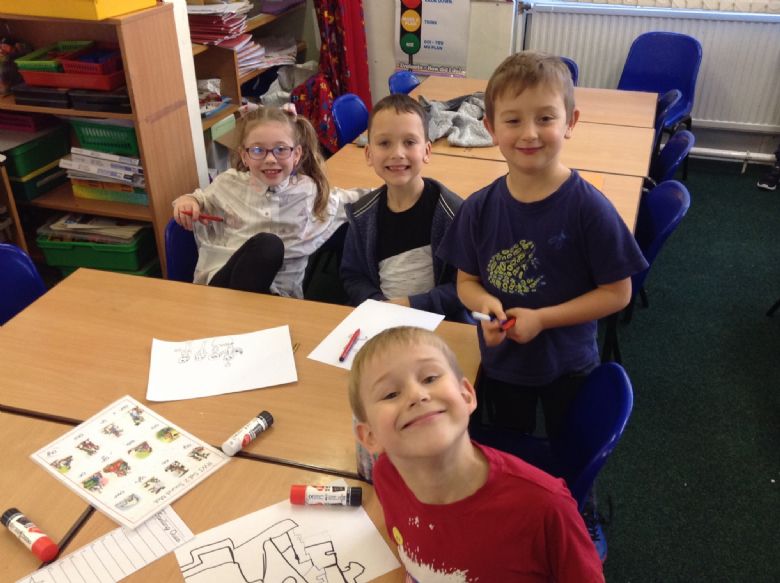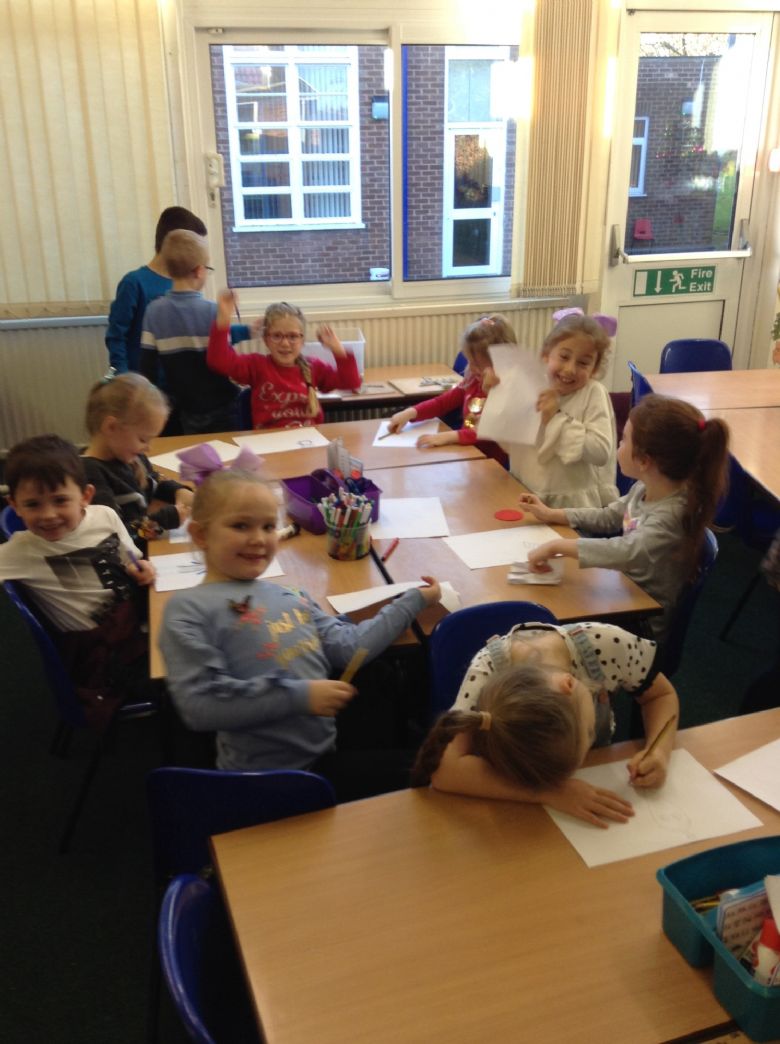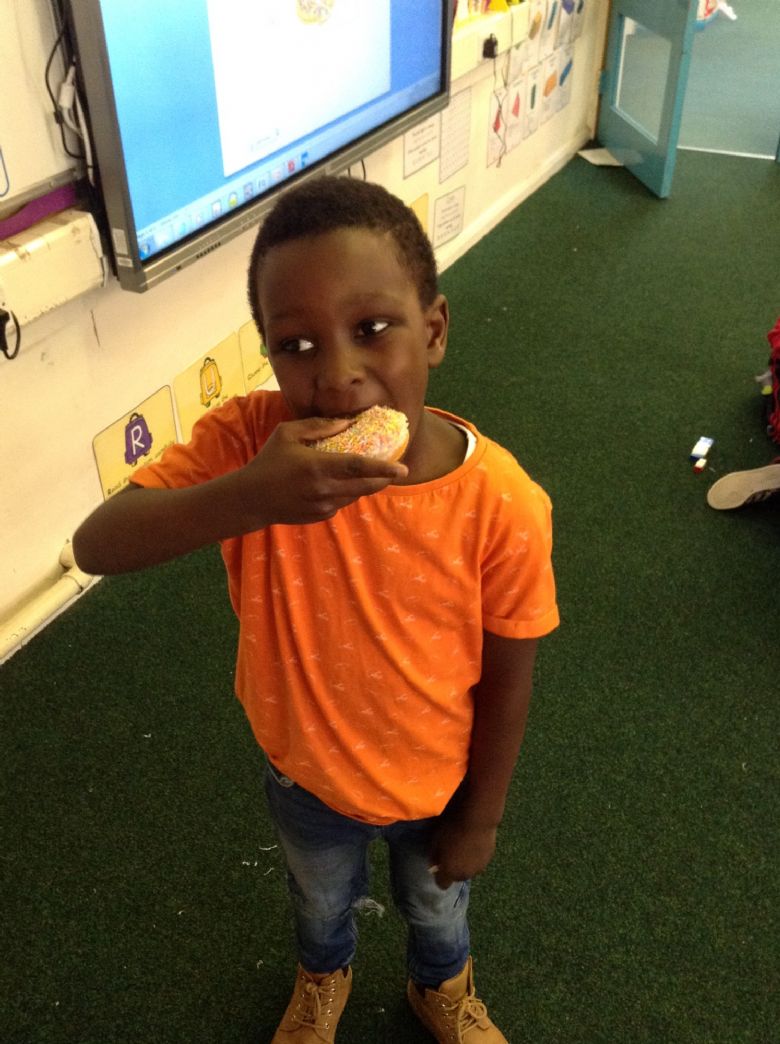 All about Menorahs
What a fantastic afternoon we have had today! We all got the opportunity to create our very own menorah, using clay, lego, junk modelling or paper plates and wooden sticks. First we learnt about the importance of a menorah, which led us to discovering how it is signficant to the Jewish festival, Hanukkah.
After we had created our menorah, we then evaluated our work and identified whether we had including importnat things such as 9 candles and then we explored parts we were pleased with and things we would like to change next time. We all behaved really really well and created some fantastic menorahs.
To see our fantastic work, please click here
Money, Money, Money!
Over the last two weeks, we have been learning about money. First we made sure we could recognise all of the different coin values and order them from the lowest to the highest amount. Afterwards, we had a shop in our classroom and we could only buy the different items if we had the correct coins. Then we progressed on to adding different coins together with our friends, which was a little bit tricky. Now we have been learning about giving change. We have learnt if we spend some money, the amount we have left will always be smaller than the amount we started with!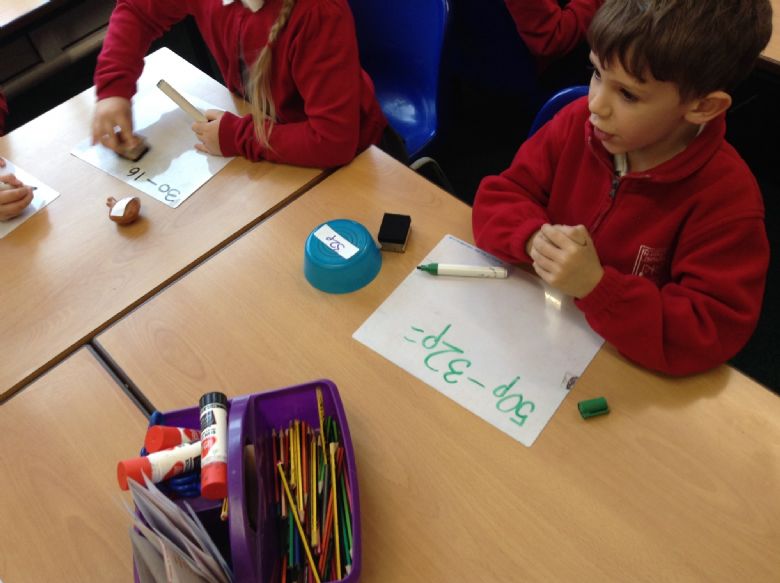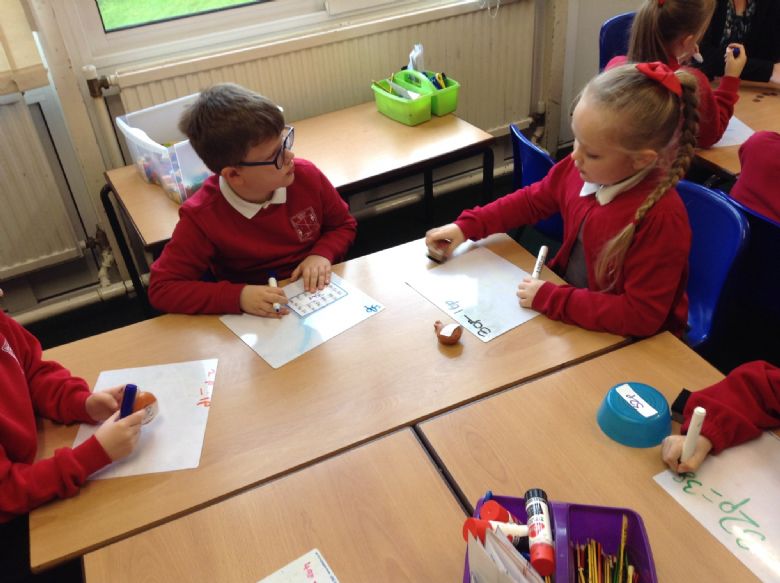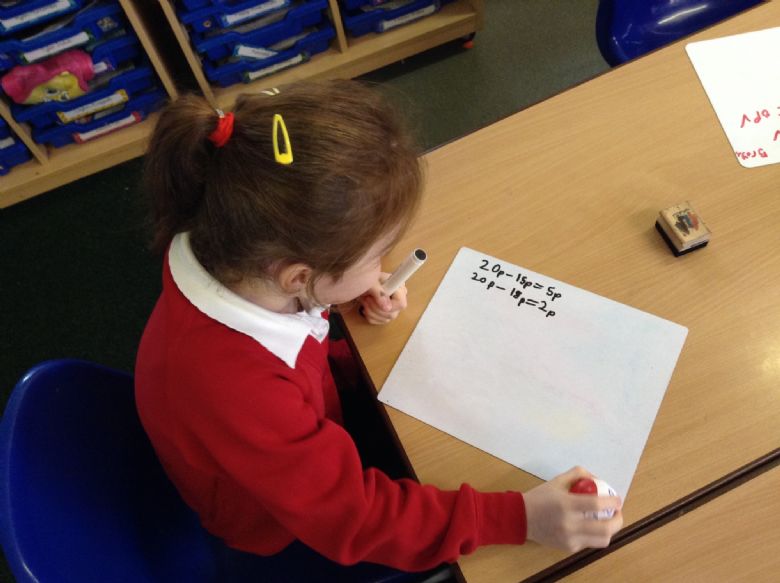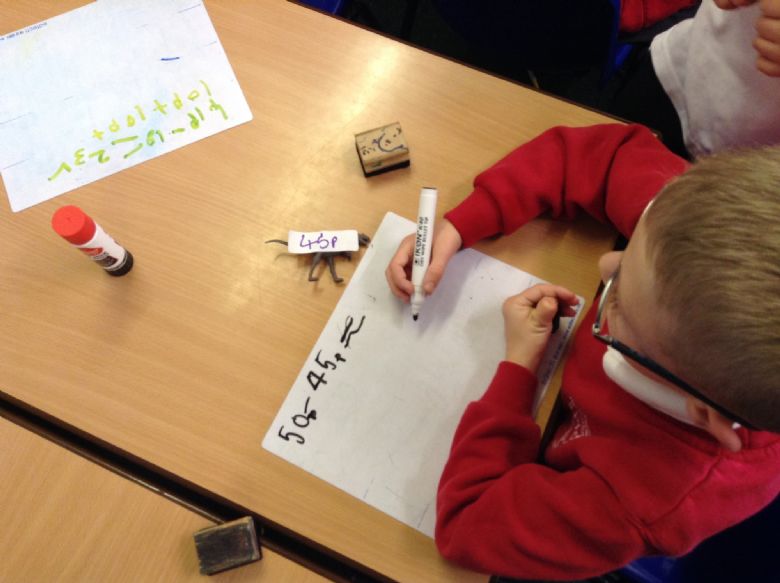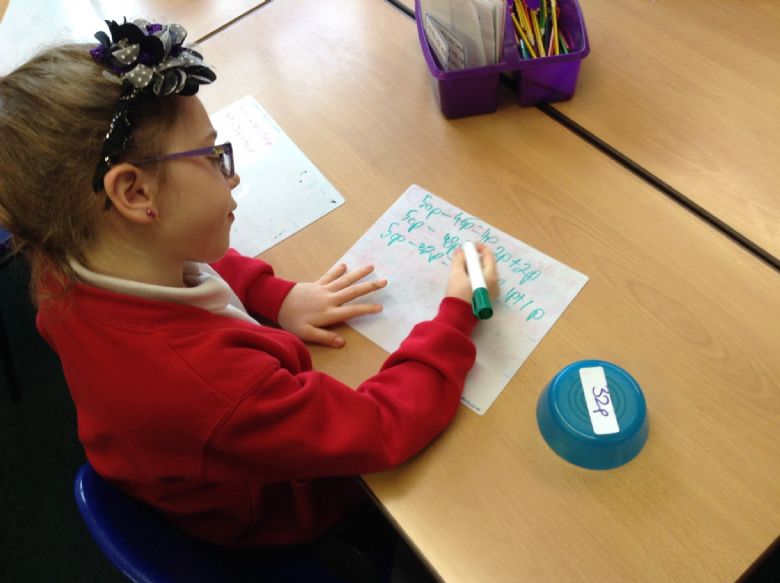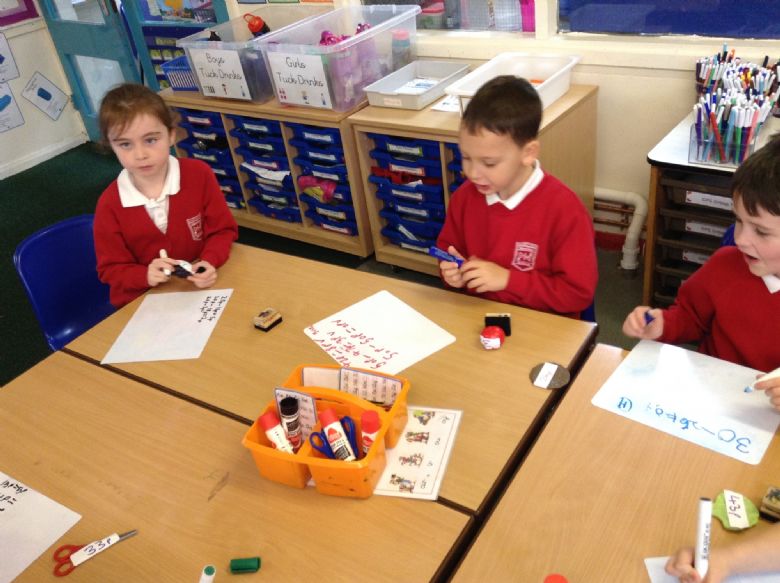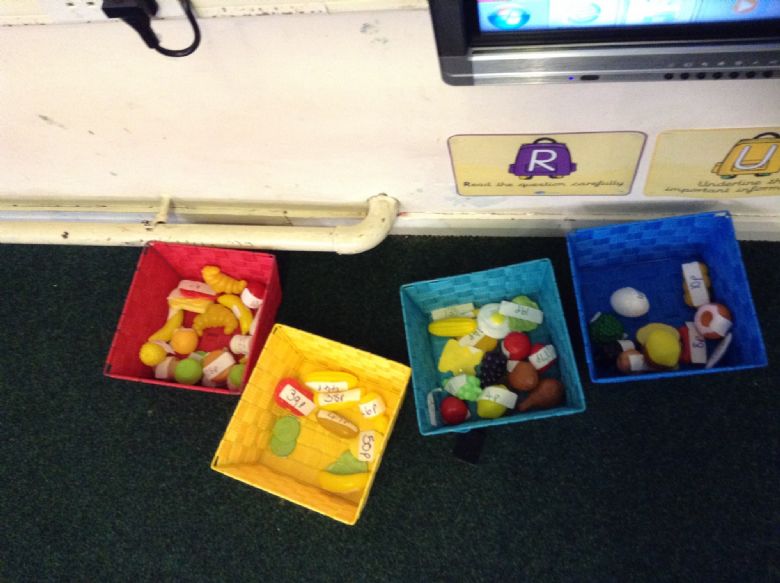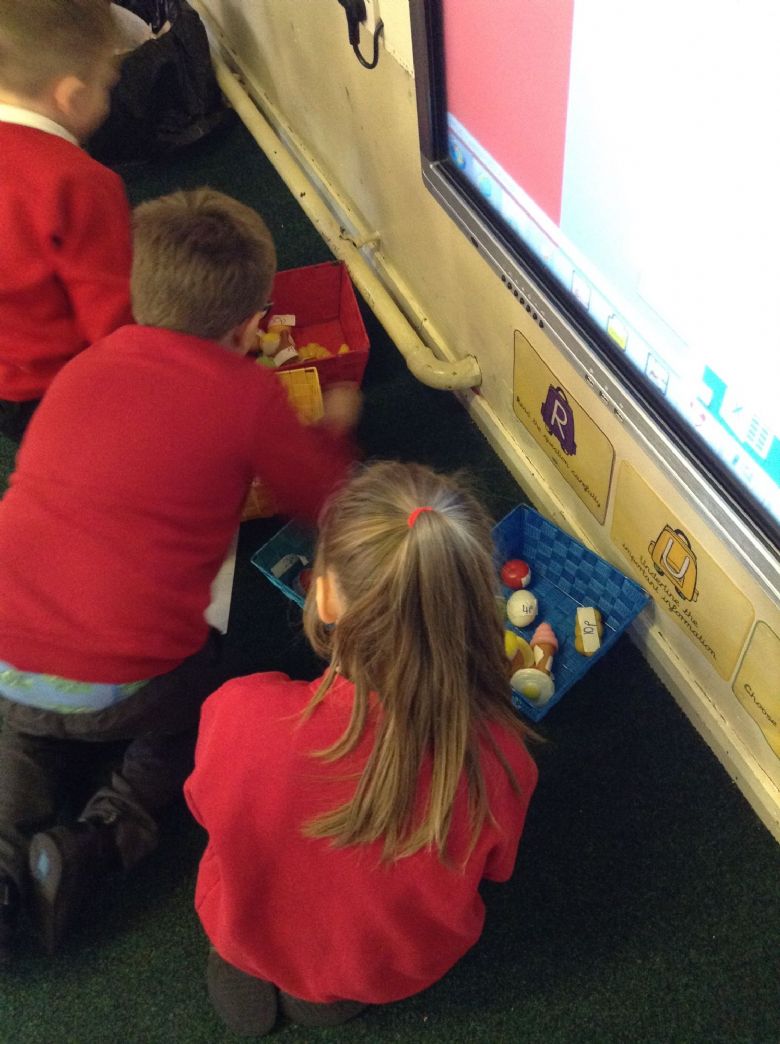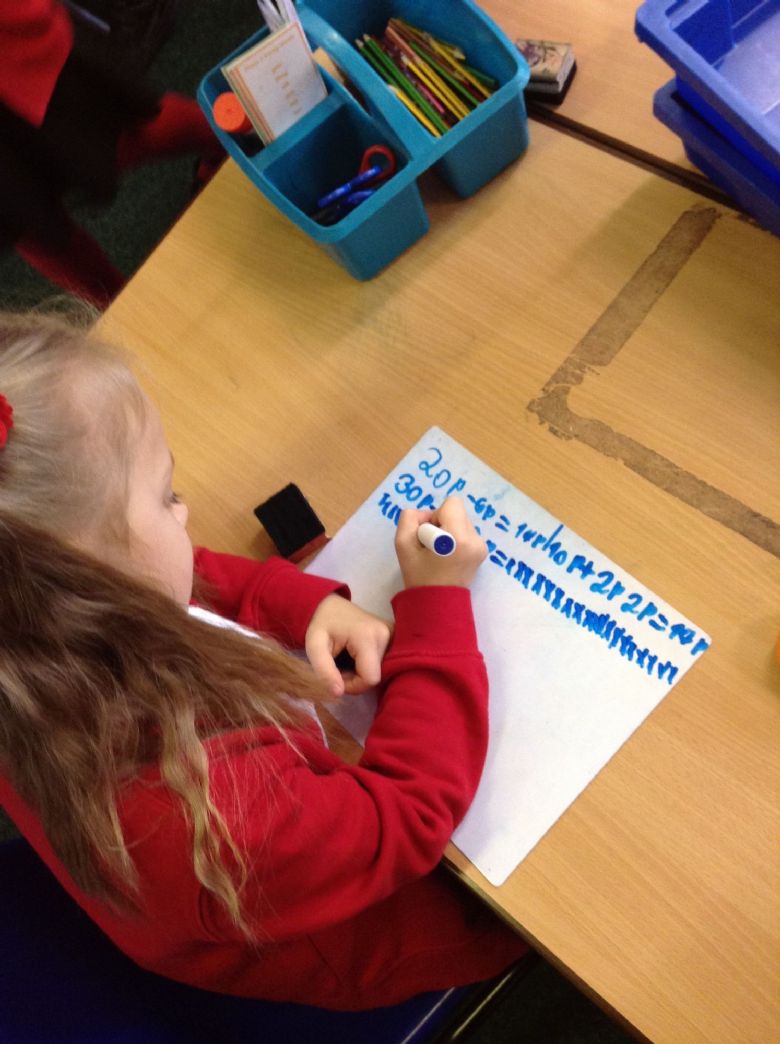 Say Cheese!
Last week we had lots of fun with cheese! First we discovered lots of facts about the tradition of Cheese Rolling, which takes place on Coopers Hill, which is in Brockworth, Gloucestershie. We have also discovered that it involves lots of people starting at the top of Cooper's Hill and running down it because they want to win the cheese, which is the same weight as a newborn baby. It started in 1826 but still happens every May.
After we had learnt lots of facts about the festival, we then conducted our own cheese rolling experiment, using a ramp. We measured how far each cheese travelled when the ramp was at differing heights. We all had a go at cheese rolling, which was cheerific!
We recorded our results and then wrote up our results in our science books. To see us being scientists, please click here!
Anti Bullying Week
This week to recognise Anti Bullying Week, we have been having lots of discussions about bullying. We have been discussing what makes someone a bully, how bullying could make us feel, what we could do if we were being bullied and how we can treat other people.
To show the discussions which we have had, today we made our own booklet all about Anti Bullying. We hope all of the fantastic ideas we have included will help lots of other children.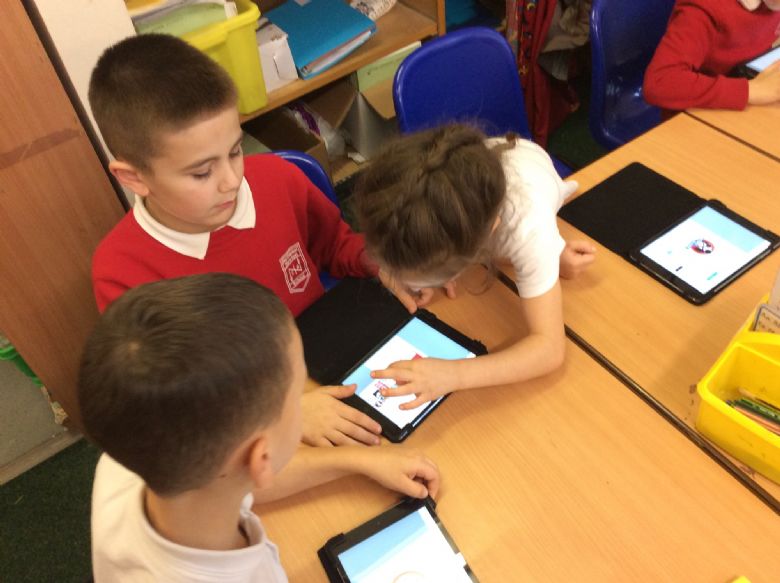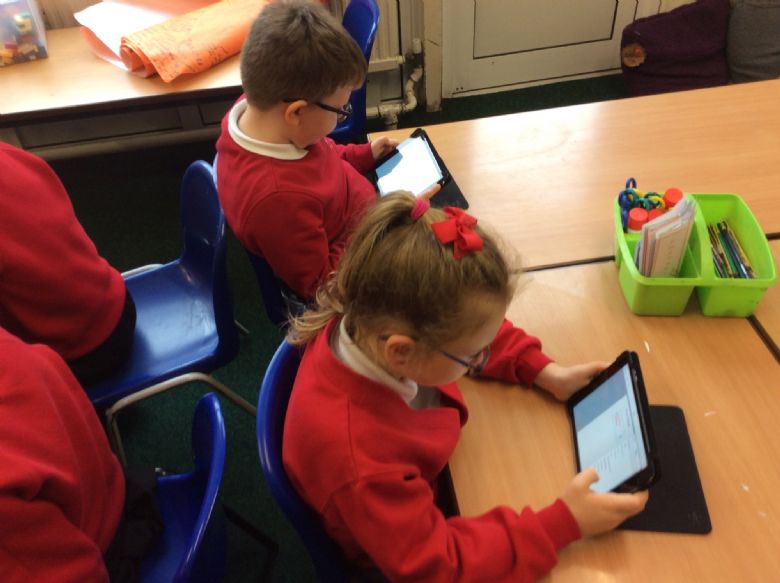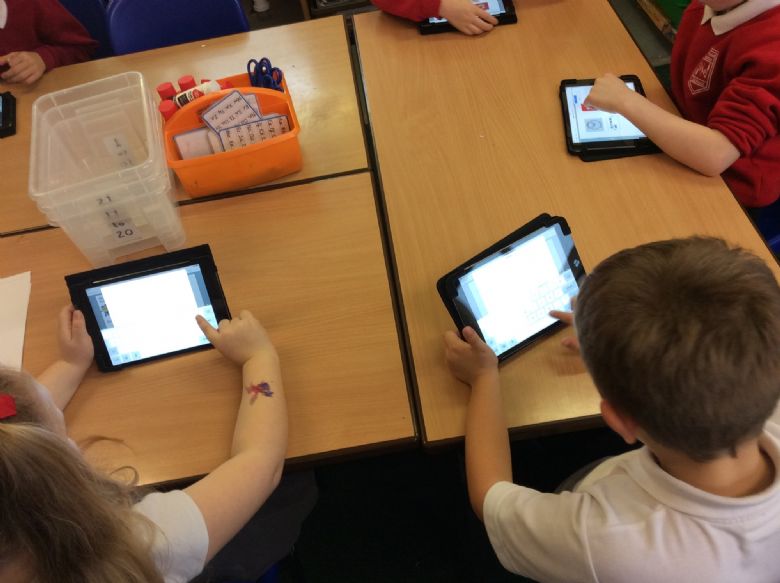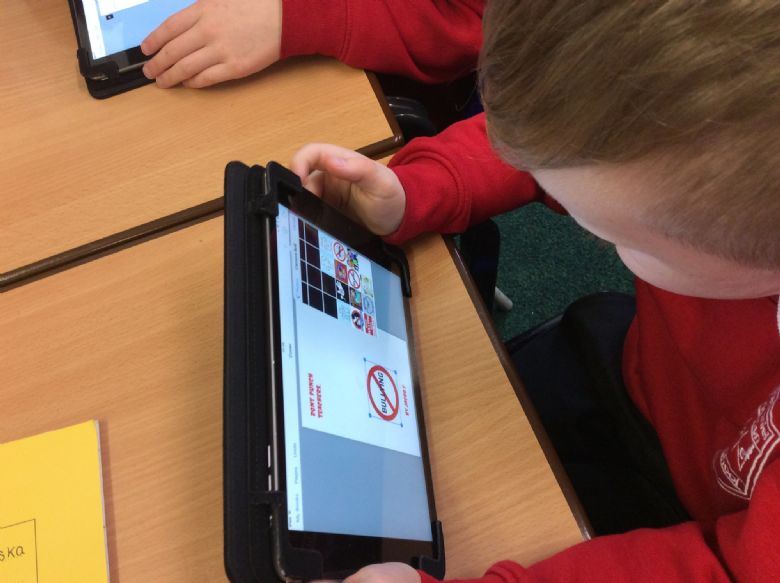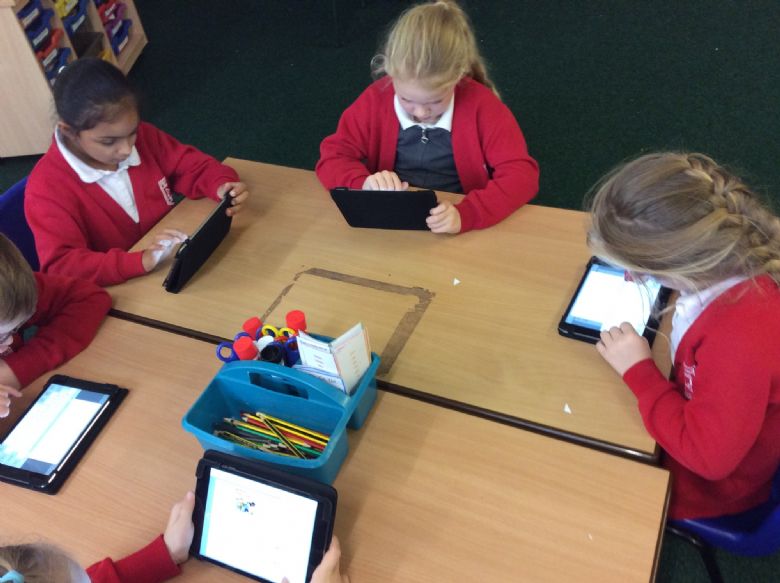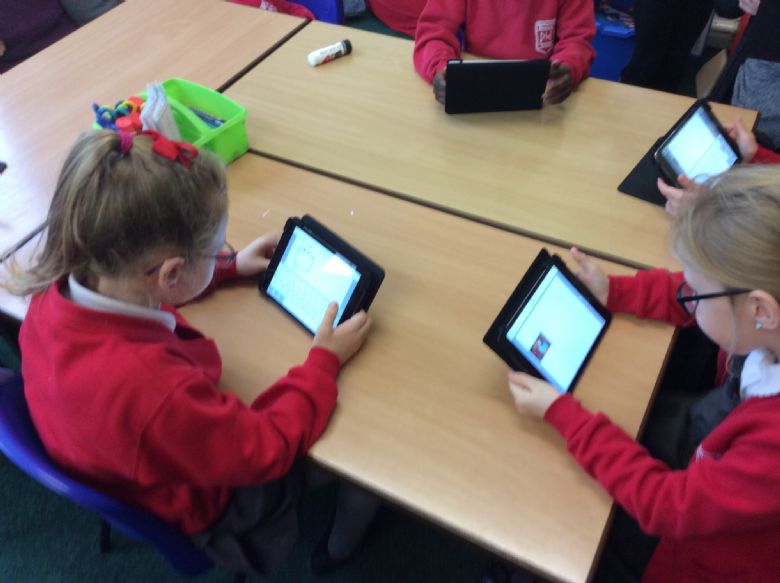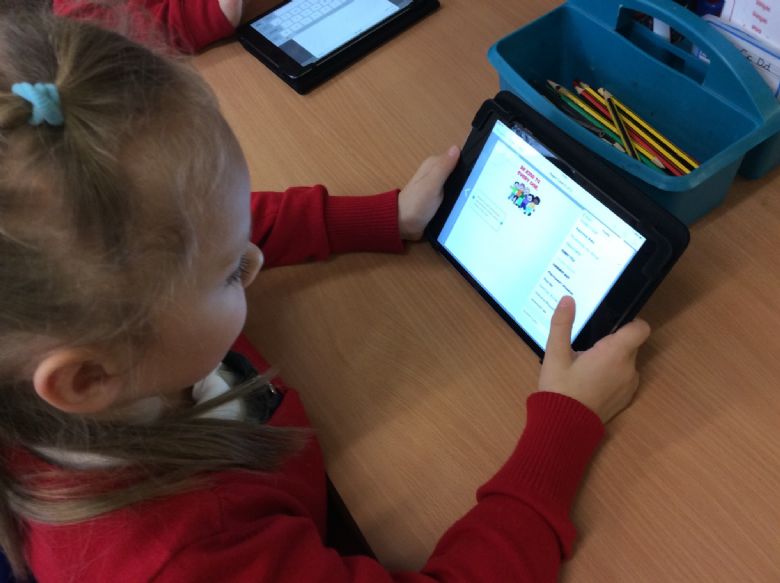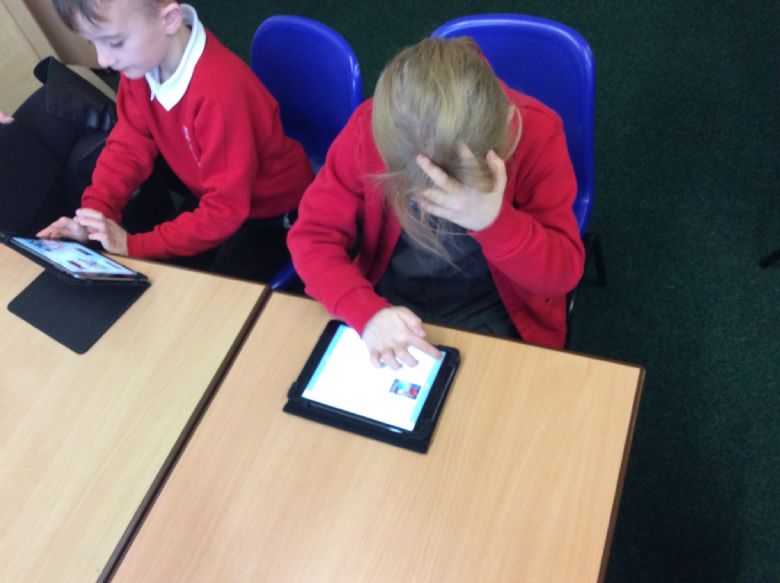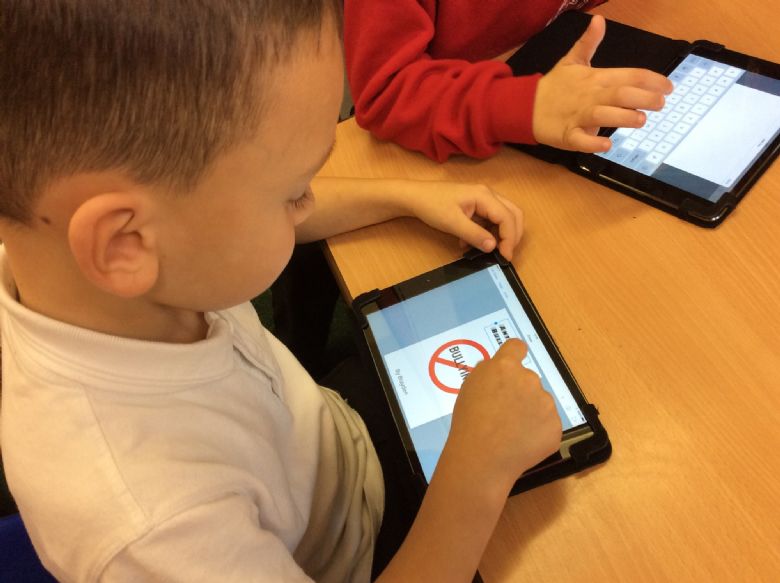 3D Shapes
This week, we have been learning about 3D shapes. Not only have we been learning the names of lots of 3D shapes, through our song, we have also been identifying how many faces, vertices and edges they have. We have also been learning what 2D shapes create certain 3D shapes such as 6 squares create a cube and 4 traingles and 1 square create a square based pyramid. When we had finished learning all about the properties of these shapes, we then began looking at the nets of 3D shapes.
We discovered that a net of a 3D Shape is what it would look like if it was opened out flat. Using the nets of a cube, cuboid, square based pyramid, triangular prism, cyclinder and cone we created our very own 3D shapes. It took lots of cutting, folding and sticking to create them.
This is the link to the song we have been learning https://www.youtube.com/watch?v=hGD-omqAOPI
Click here to see us hard at work creating our fantastic nets!
Remembrance Day - Part 2
Today to continue to pay our respects and to give thanks to the soliders, we all created our own Poppy. The reason the poppy is so significant, is because it was the first flower to grow on Flanders Field, where a lot of the soliders are buried. We felt it was really important we took lots of care and time to create our poppy because of how important it is. First we coloured all of the pieces in, in the correct colours. Secondly we cut all of the pieces out carefully and then use the hole puncher to put holes in the correct places. After, we put the pieces in numerical order. Finally we put a split pin through all of the holes.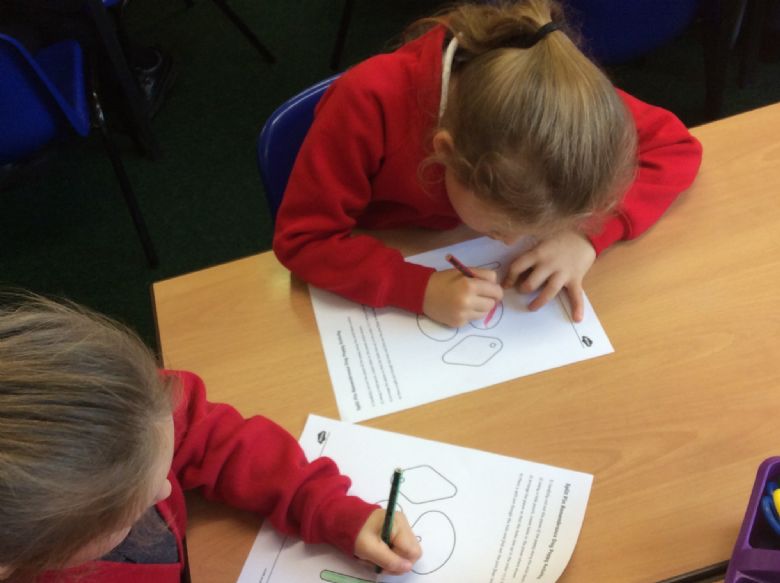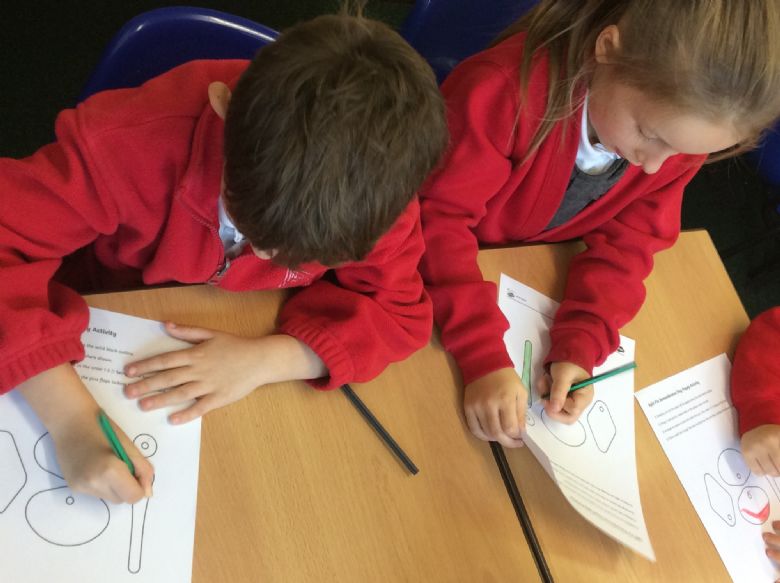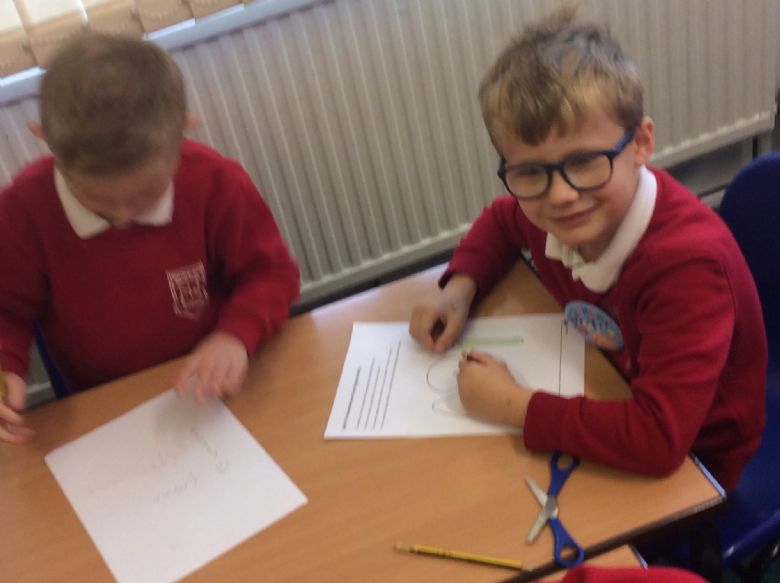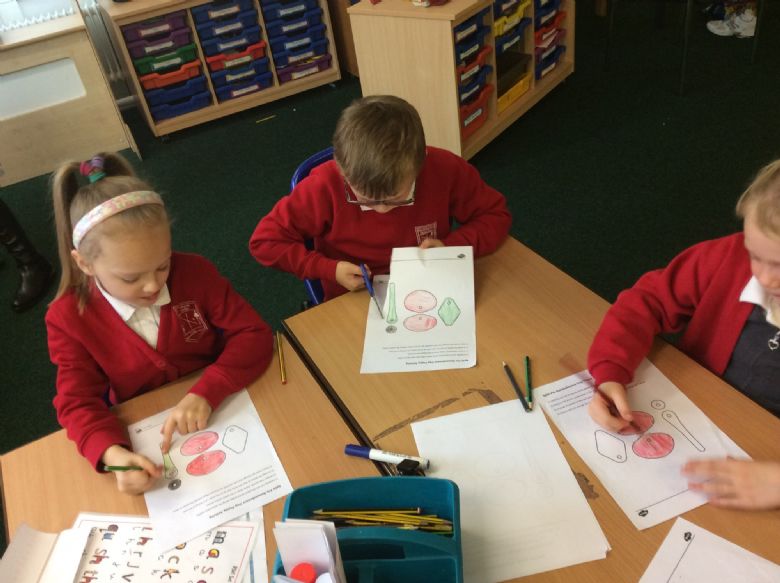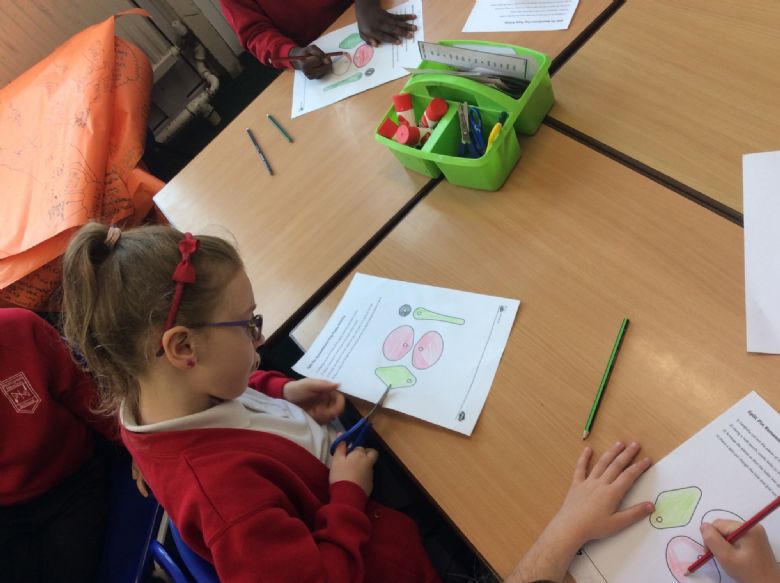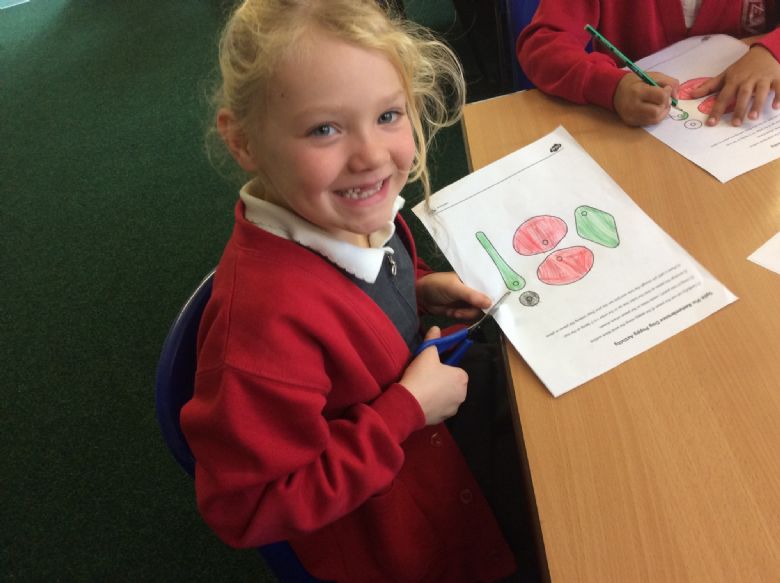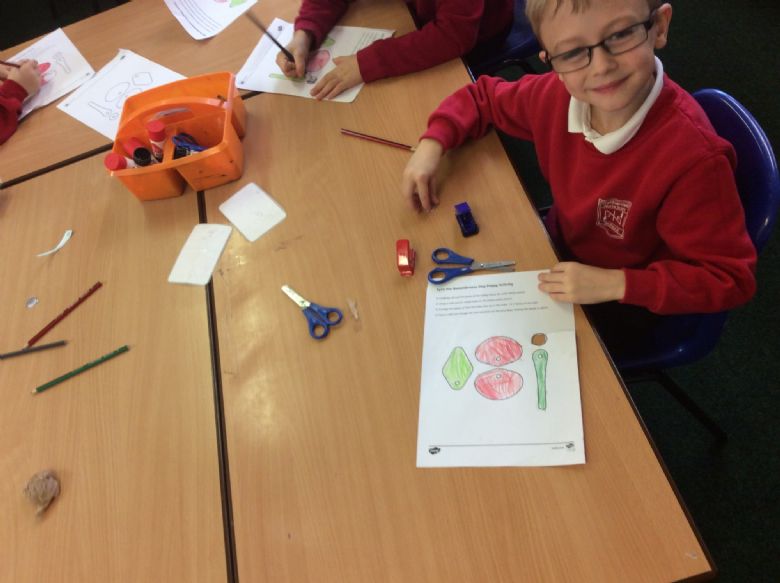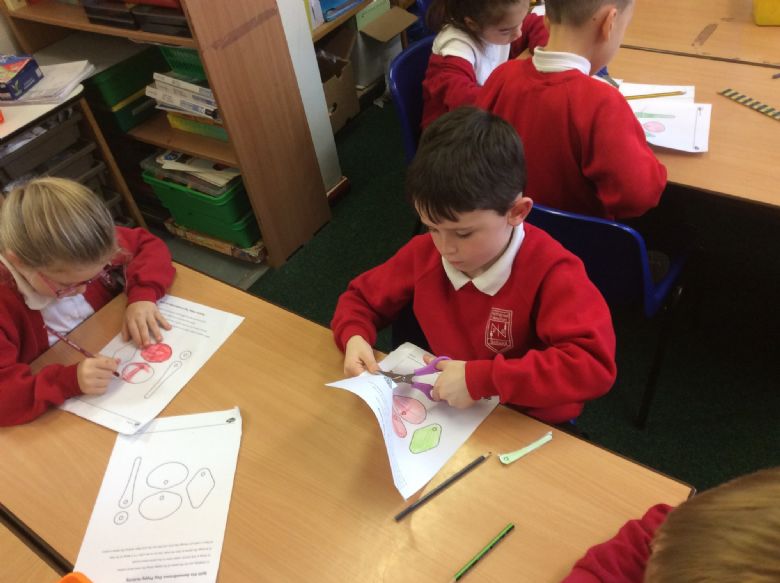 Rememberance Day
Today, in our topic lesson, we have been looking at the importance of Rememberance Day. Some of us shared stories about some our relatives who were soliders in both the world wars and current wars. We have explored some of the conditions which the soliders lived in whilst serving in World War I and II and explored why the monuments all around the country and world are so significant. Furthermore we have researched the important job the The Royal British Legion do in supporting soliders and their families.
Finally, we have learnt that on the 11th hour on the 11th day of the 11th month of the year is when World War I ended and we have a two minute silence on this day to pay our respects and give thanks to the soliders who have died and also to the soliders who are still fighting for us.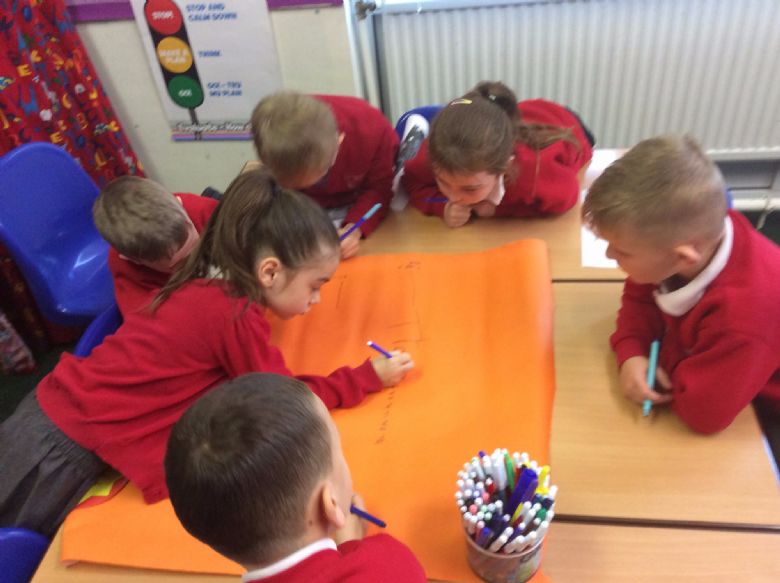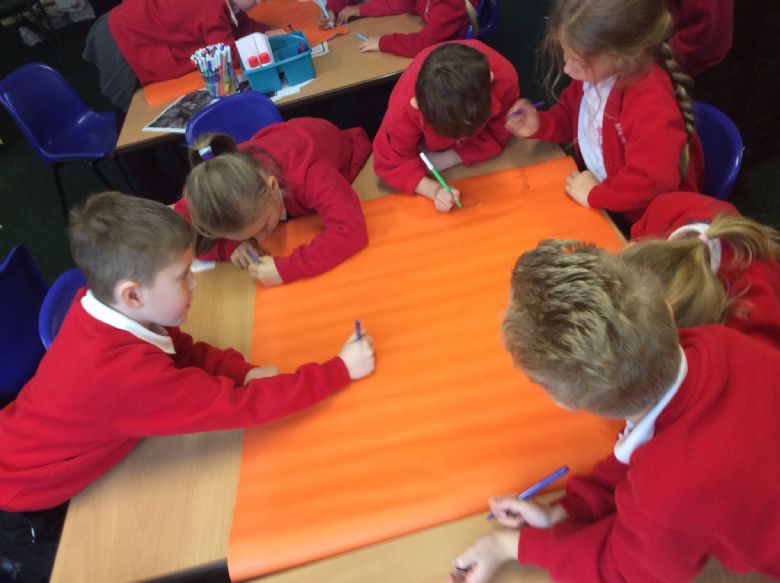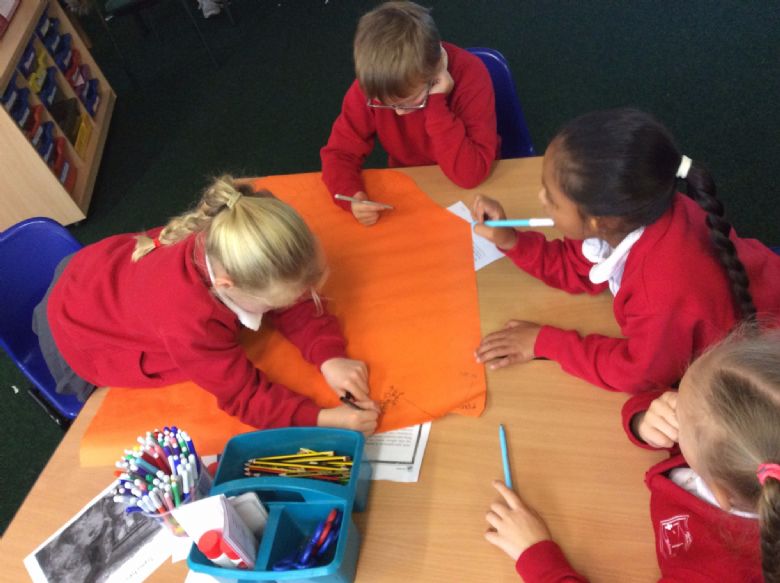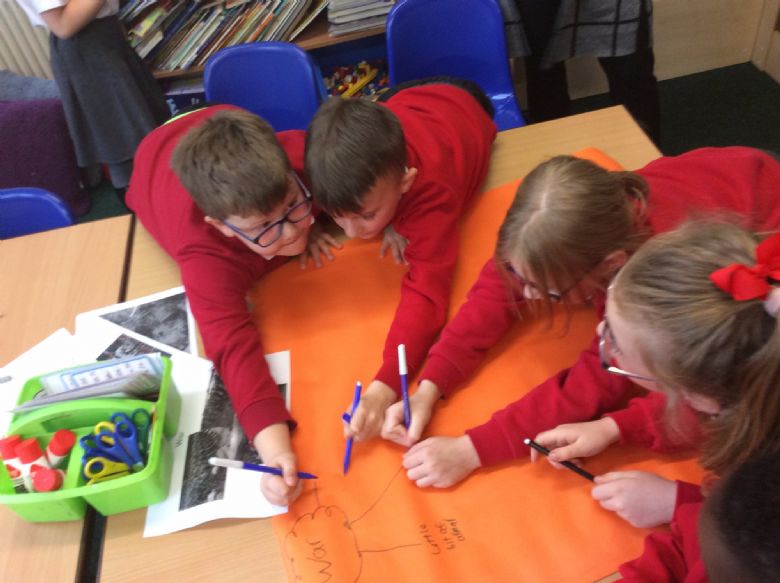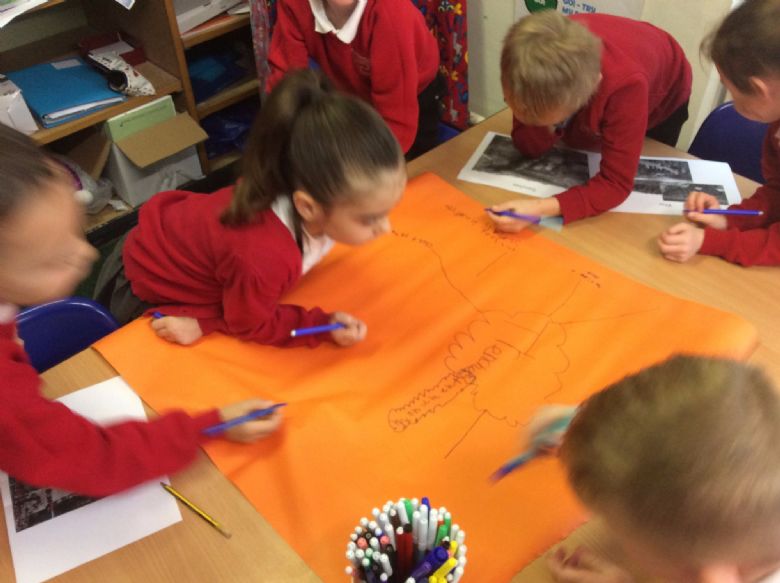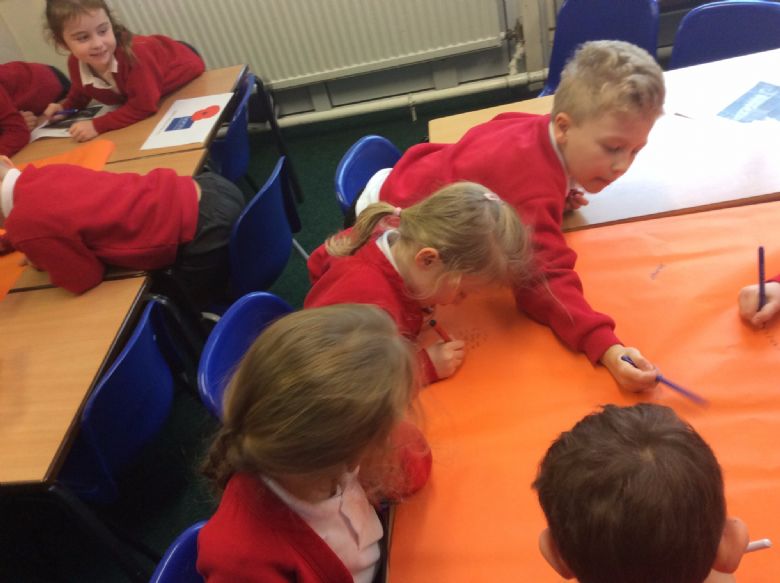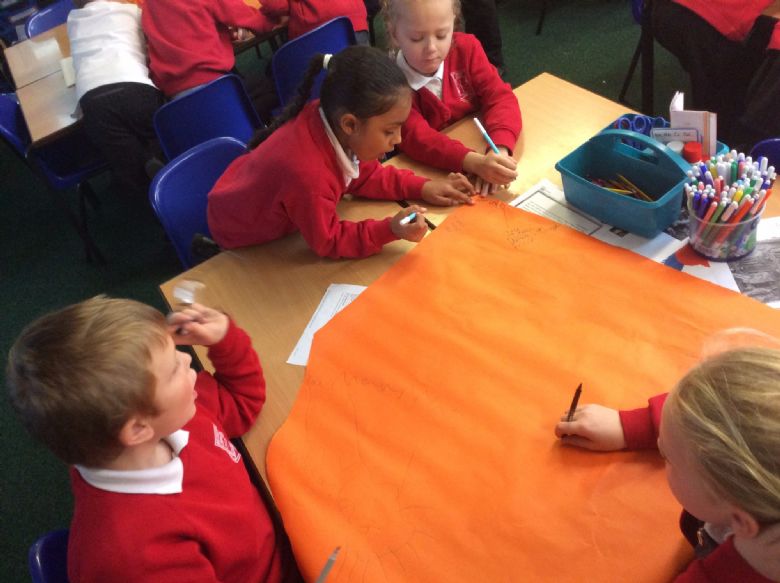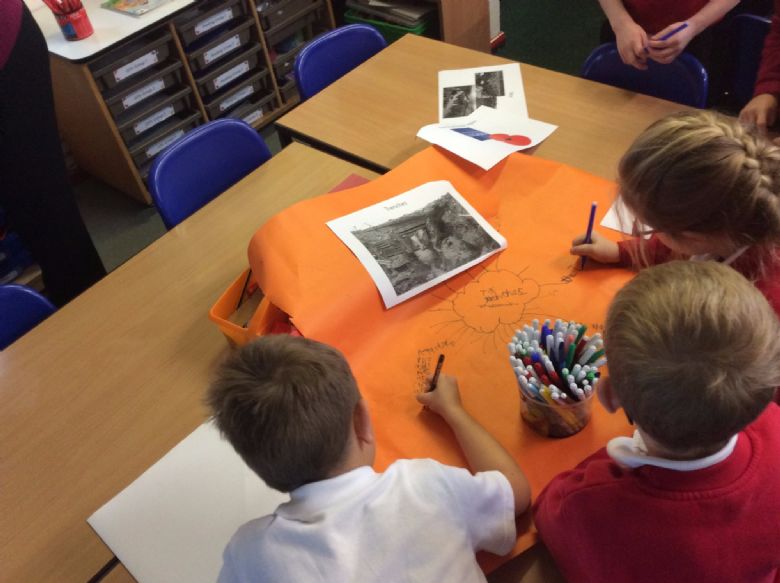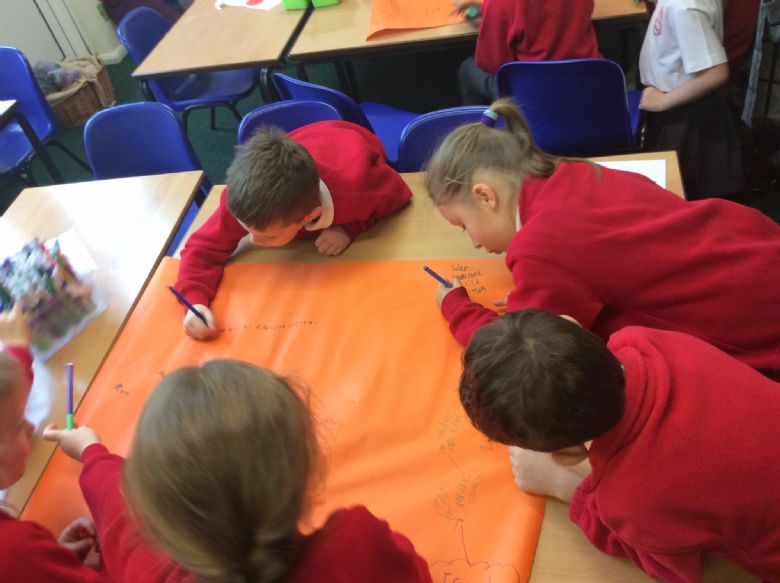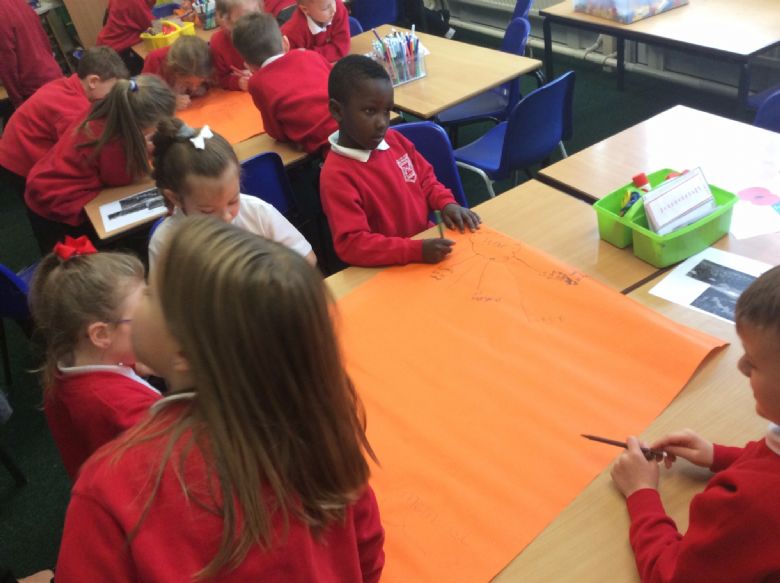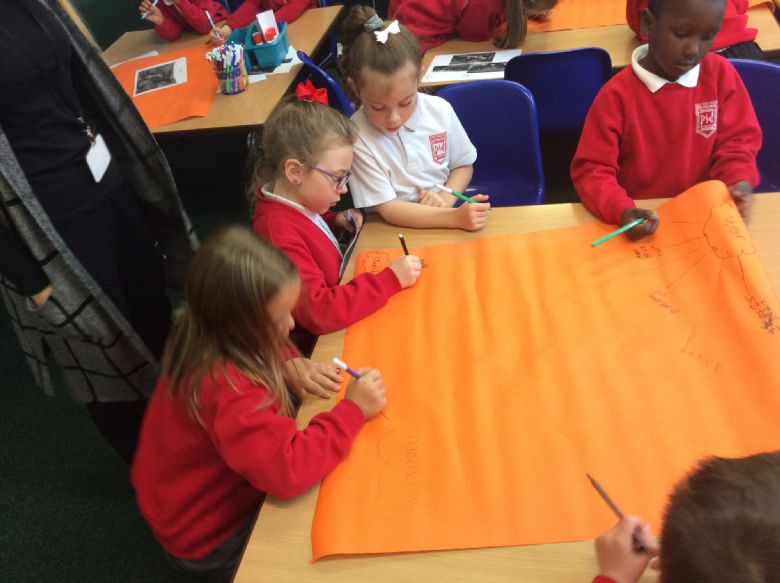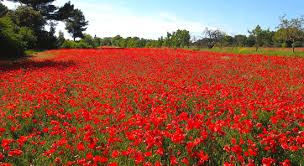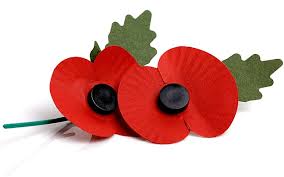 Feelings
This week in one of our PATHS lesson we have been reading a story about a little boy called Baxter. Baxter really struggled to control his temper and would make really bad choices. But one day Baxter had a fantastic dream about a magic bird, who explained that Baxter had balloon inside him and every time he felt an uncomfortable feeling such as angry, cross, sad, scared etc, the balloon grows and grows until it bursts, which means Baxter loses control of his temper and makes bad decisions. However, the magical bird taught Baxter that every time he feels an uncomfortable feeling he should stop and calm down and share his feeling and problem with an adult or friend.. Baxter learnt to do this and he realised it helped to stop making the balloon expand because he wasn't keeping it to himself, but instead was telling someone what the problem was and how it made him feel. This meant that Baxter wasnt loosing his temper as much any more because his balloon was not ready burst.
In class today, we have been discussing the story of Baxter and recognising that all of us have a balloon inside too. We have been understanding that even though we will all experince uncomfortable feelings it is really important that we stop, calm down and share how we are feeling when we come across a problem because we don''t want to our own balloons to feel likey want to burst, because it is important we our in control of our temper and make good choices.
Guy Fawkes Part 2
Following yesterdays lesson of discovering lots about Guy Fawkes, today we have been reading the famous 'Gunpowder Plot Story'. We discovered many facts from this story, such as that Robert Catesby was in charge of the plot and that Lord Monteagle received a letter, which told him about the plan.
When we had finished reading the story, in our table groups we had sequence the story correctly.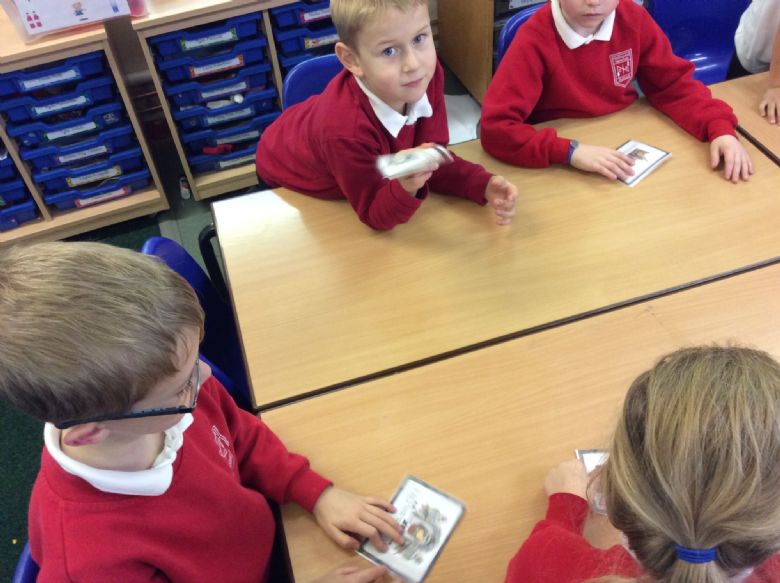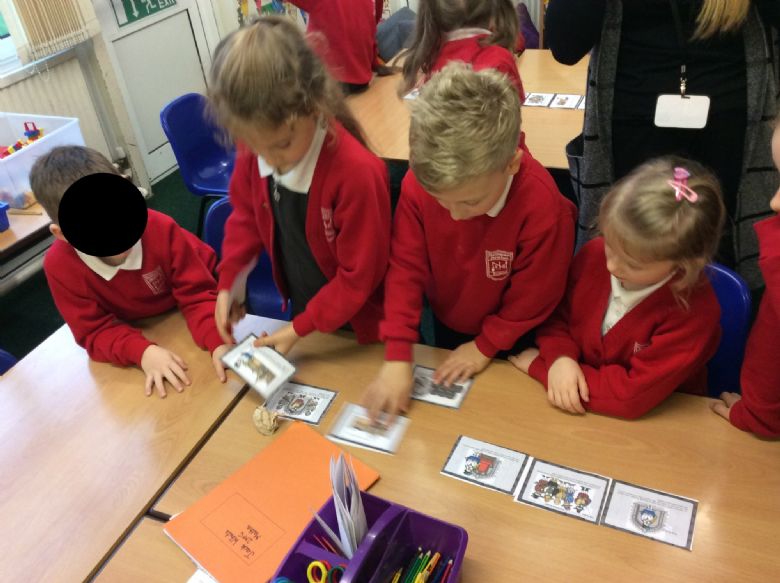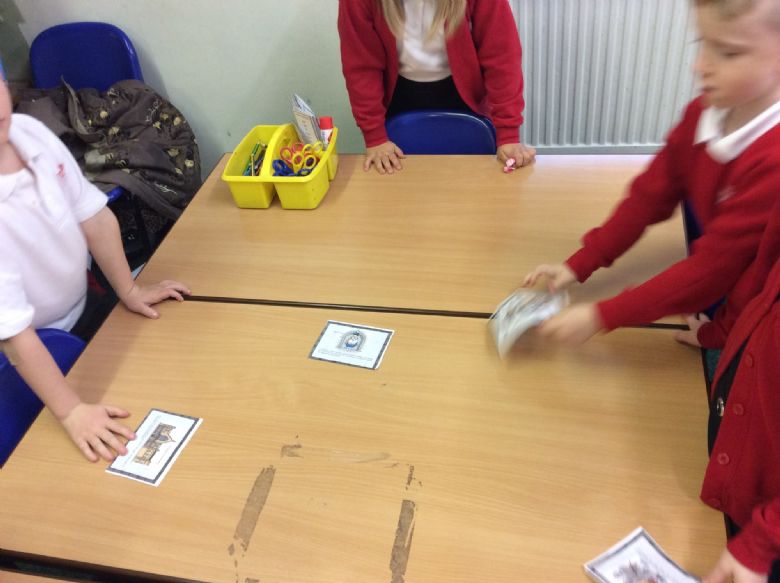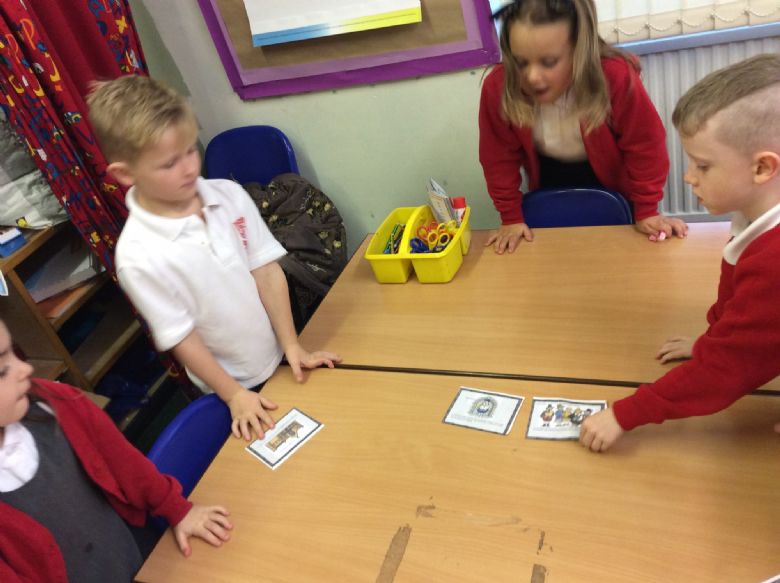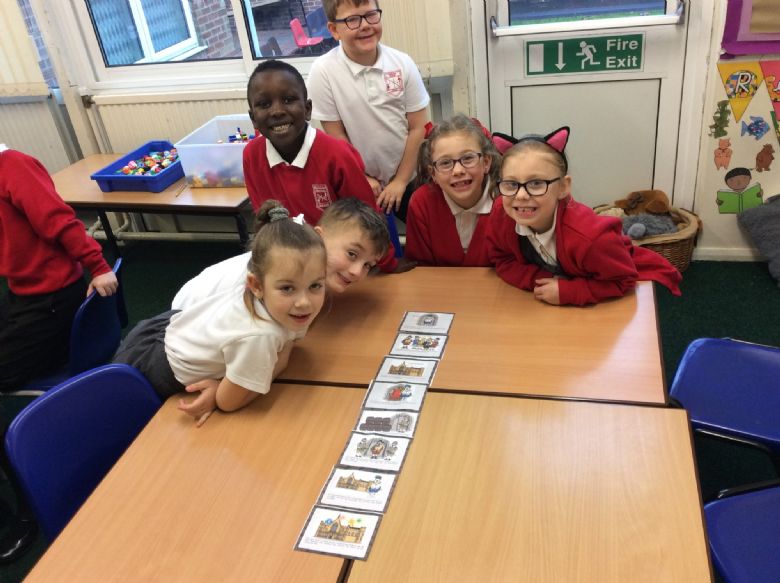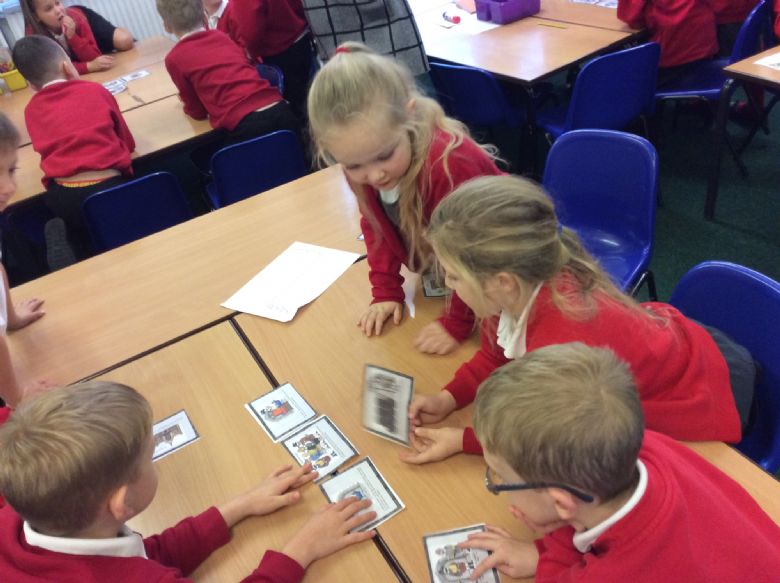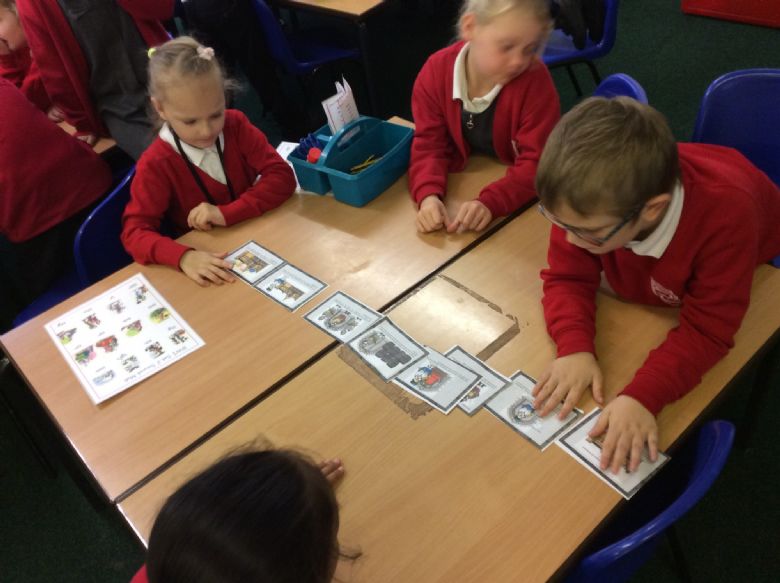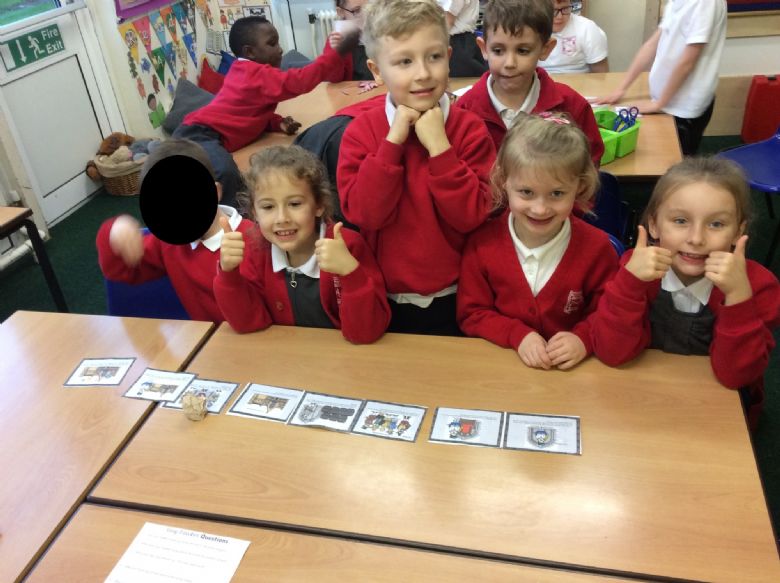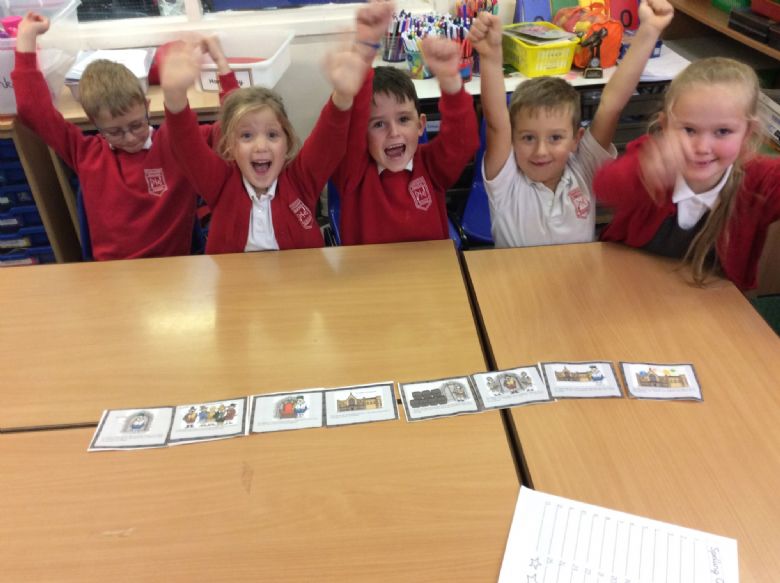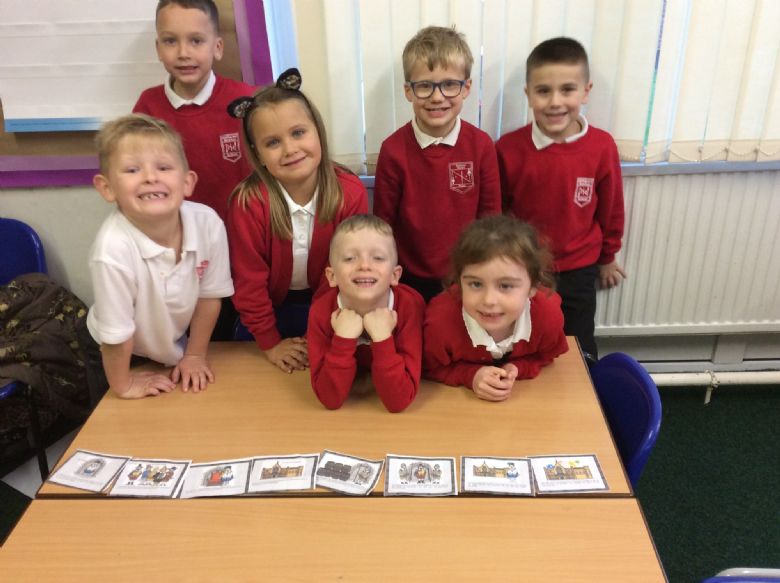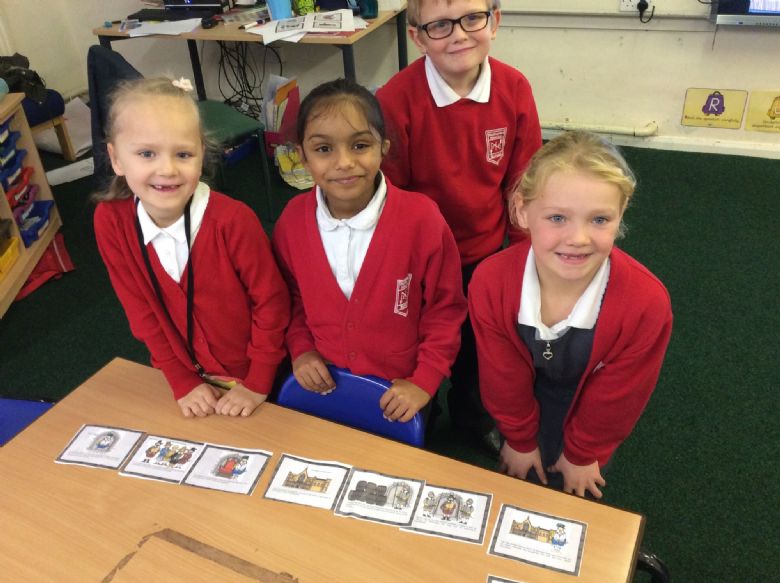 IPad Symmetry
Today we have been using the ipads to continue our learning on symmetry. We used an app called 'Symmetry Exercise'. The app provides us with half a drawn image. Then using the vertical line we had to draw image reflected on the other side. Some of us even reflected images on the horizontal line of symmetry, which we found even harder!
Click here to see us hard at work!
Guy Fawkes!
Today we have had a brilliant afternoon, as we spent most of it finding out interesting facts about Guy Fawkes. Some of us got to work with children from Miss Ford's and Miss Bilic's class. Every fact we discovered we had to take it straight back to our class so Miss McGrath could write it on our fact storm. By the end of the lesson the entire page was full of exciting facts!
Click here to see our brilliant researchers in action!
Reflective Patterns
To help us with our symmetry learning, we have been creating reflective patterns. First with our partner we pretended one of us was our partners mirror image, so we had to do everything they did. We made lot of excitin shapes with our partner. Afterwards using the cubes we each created our own patterns for our partner to reflect. We started off with simple ones, but then the more patterns we made the harder they became!
Click here to see our fun day!
School Shop
Thank you to everyone who came to our school shop. We raised a fantastic amount of money! Not only did we raise lots of money, but we also had lots of fun making biscuits for the shop. It involved us doing lots of measuring out of ingredients, lots of mixing and rolling, which was really fun! We hope the biscuits tasted as yummy as they looked!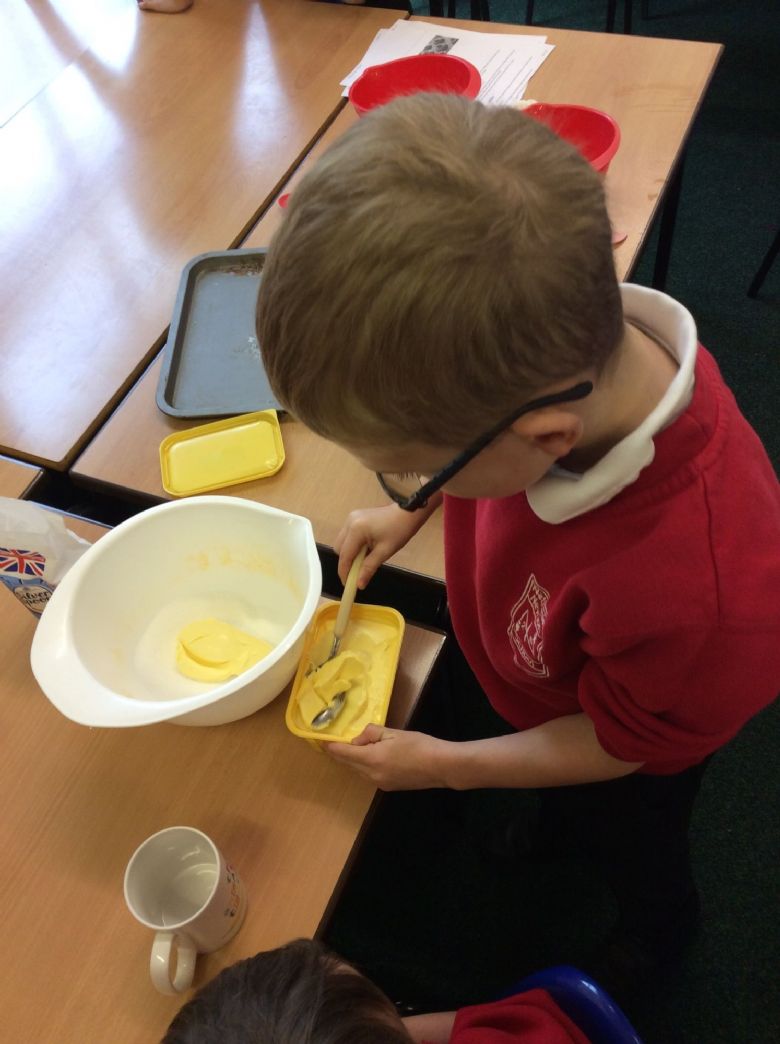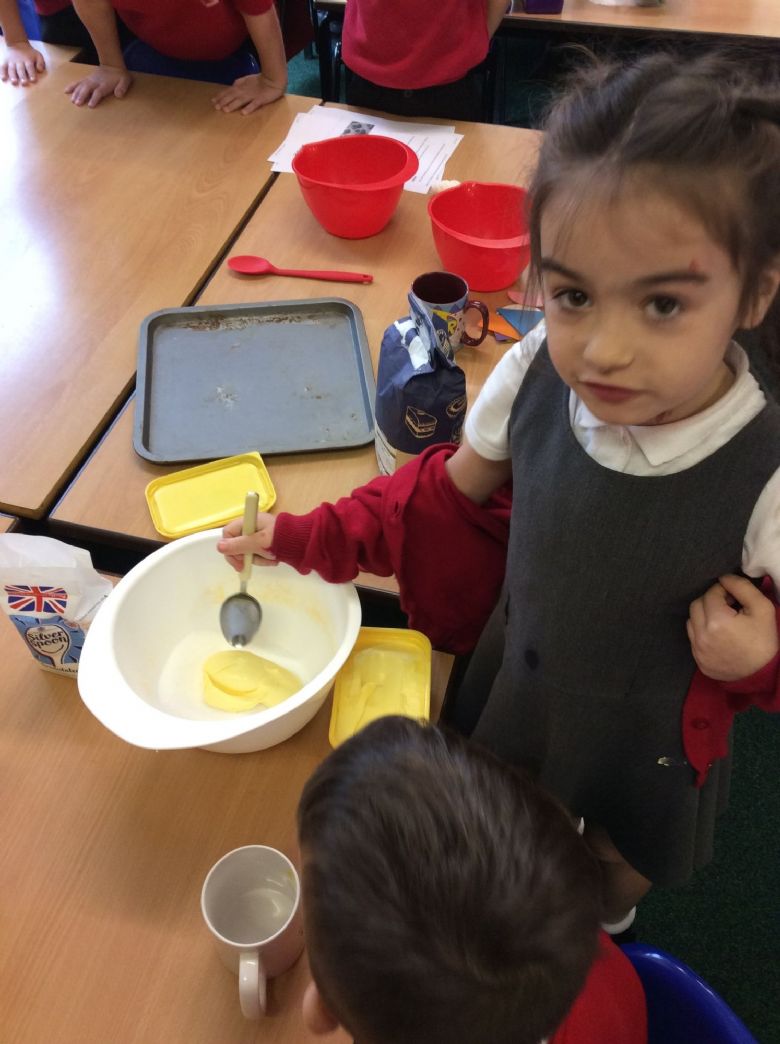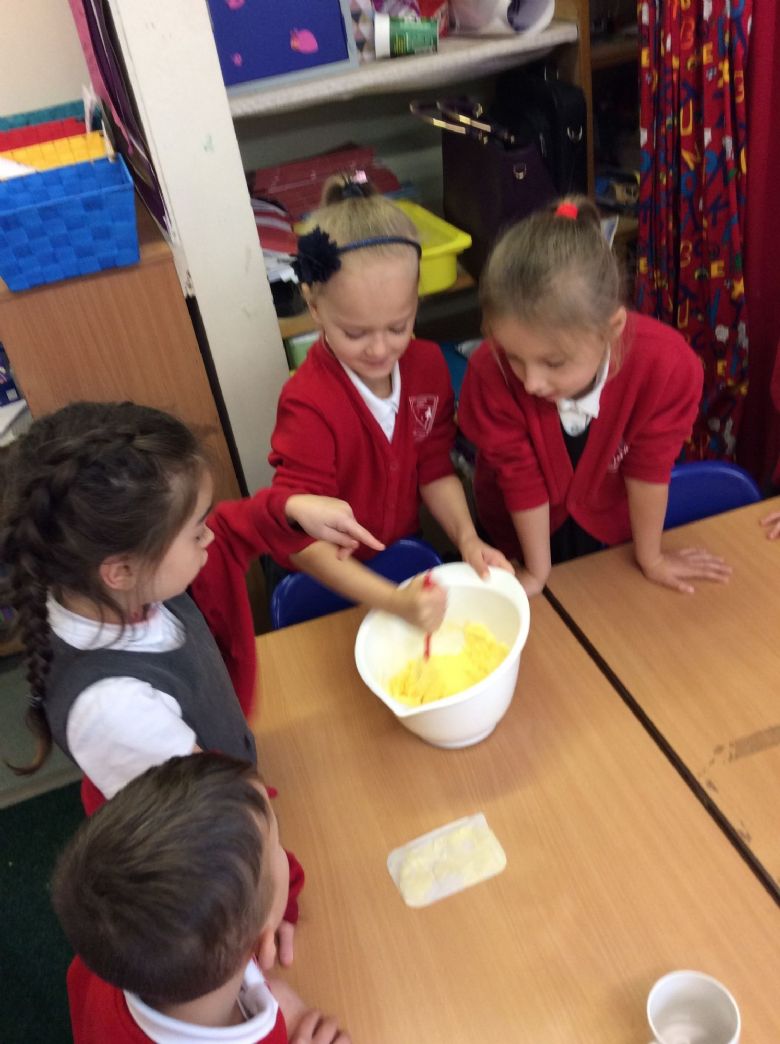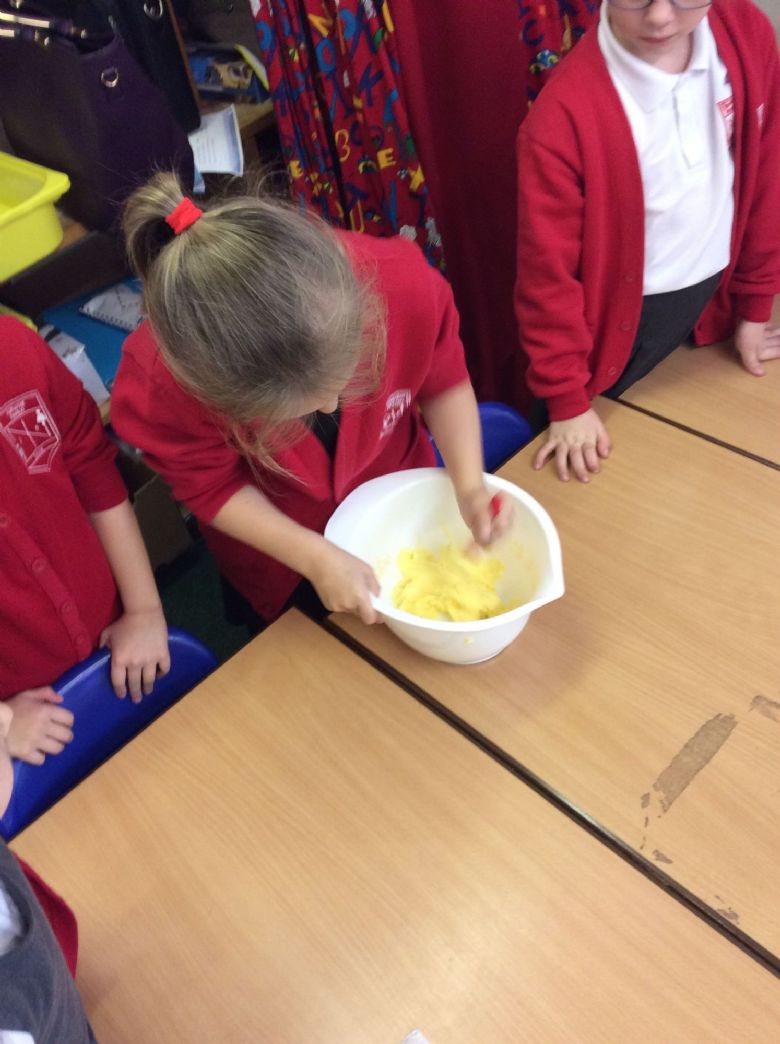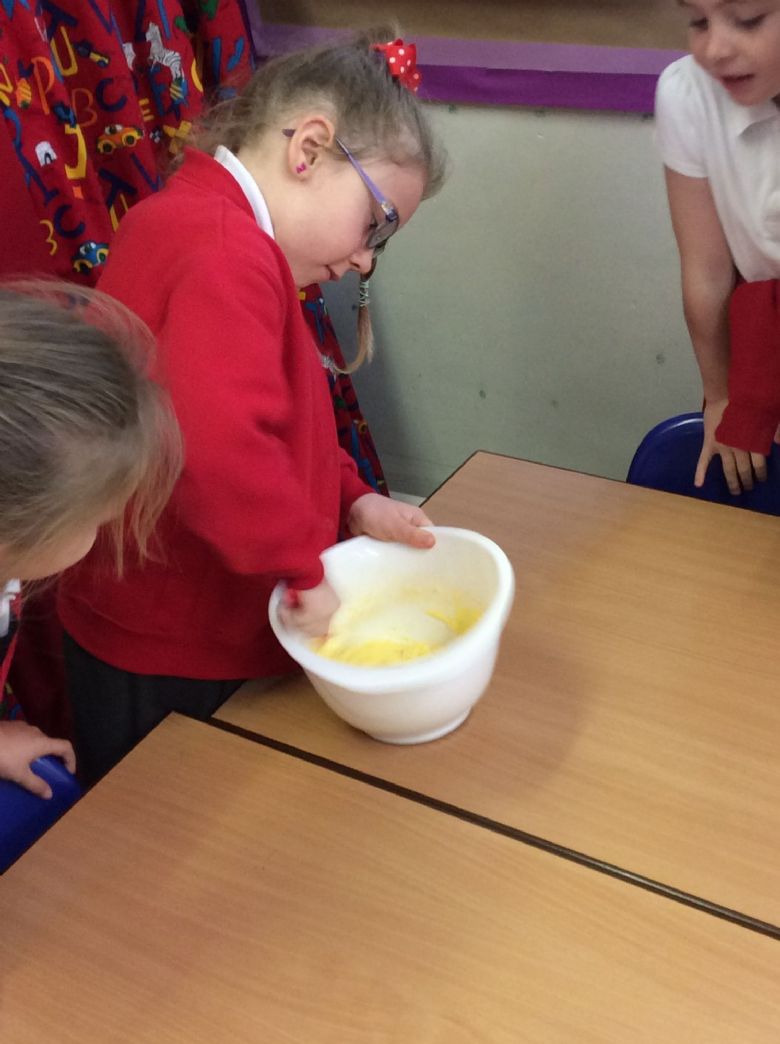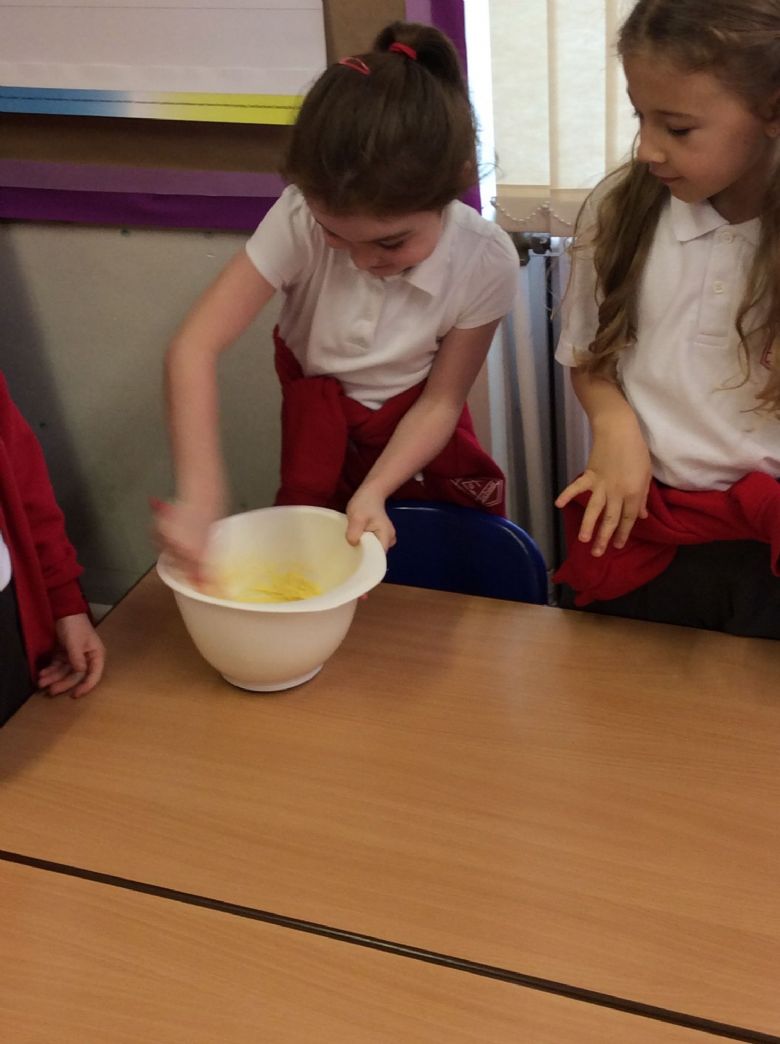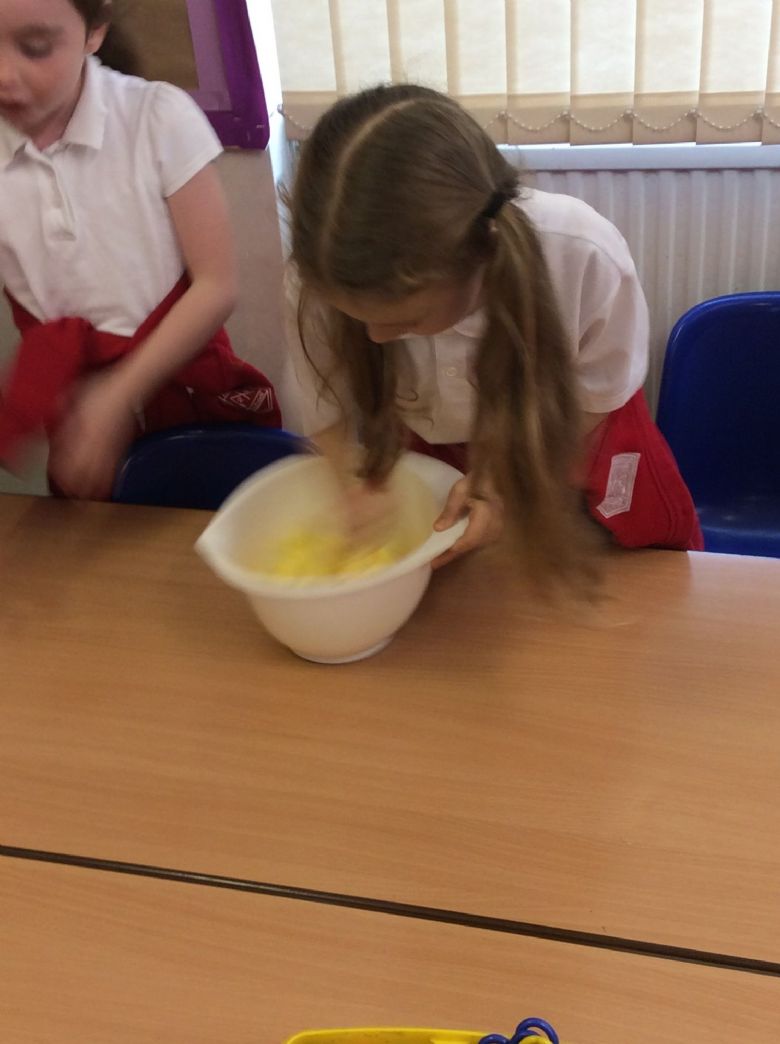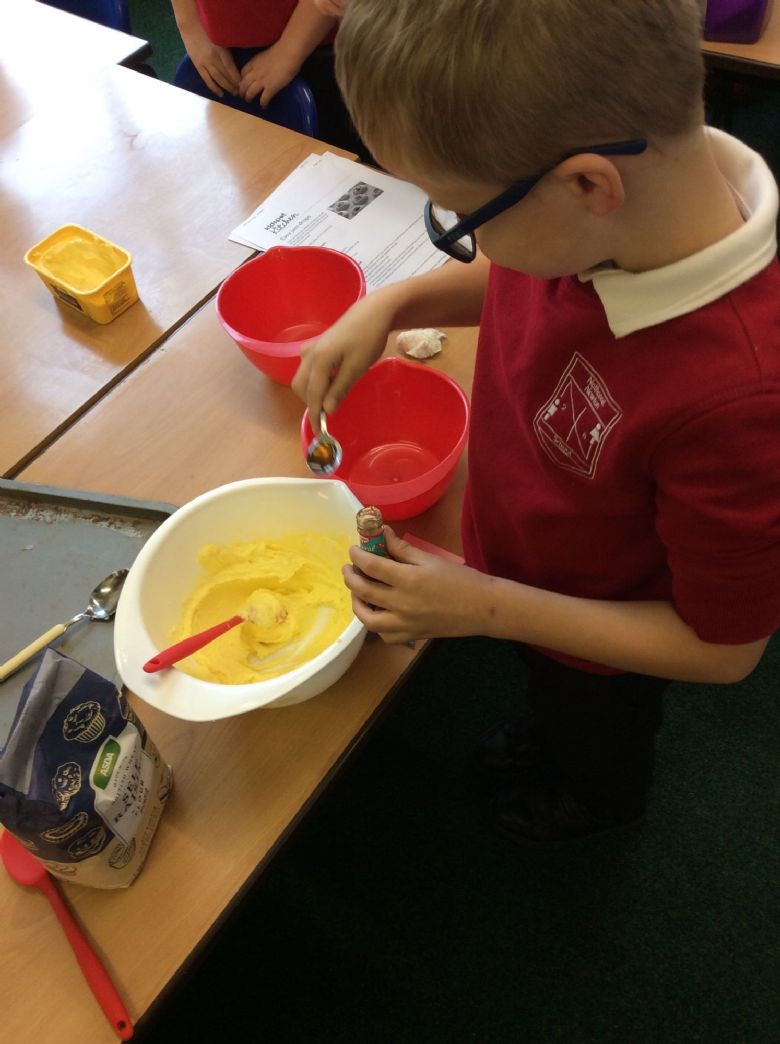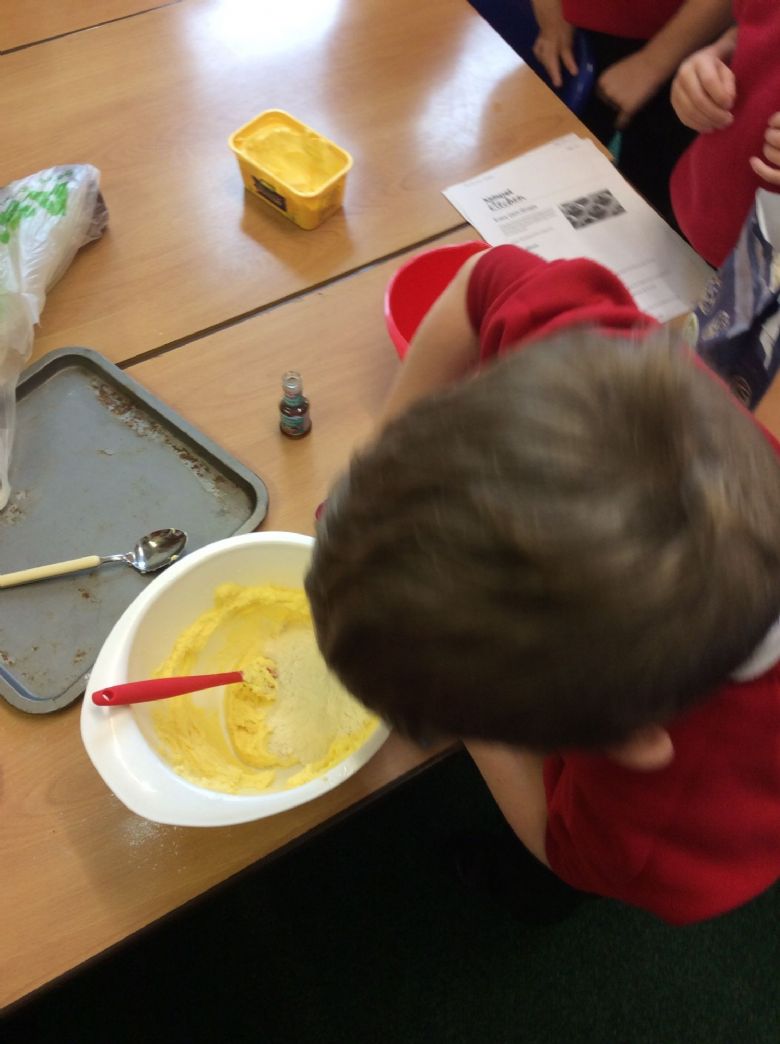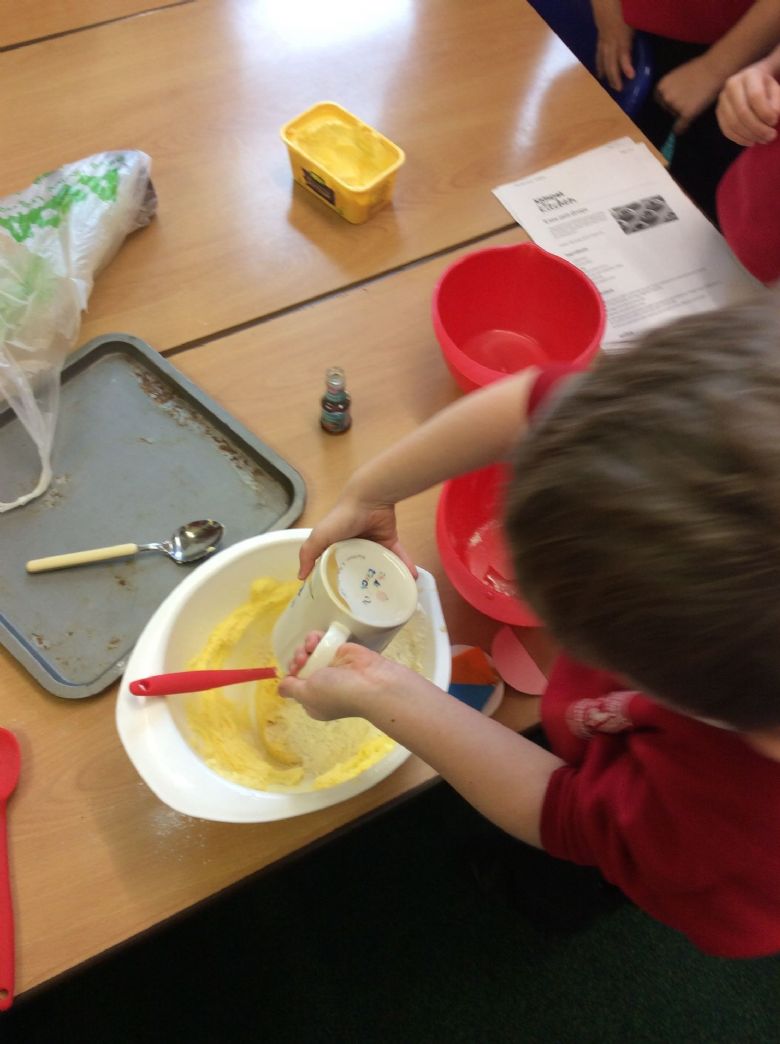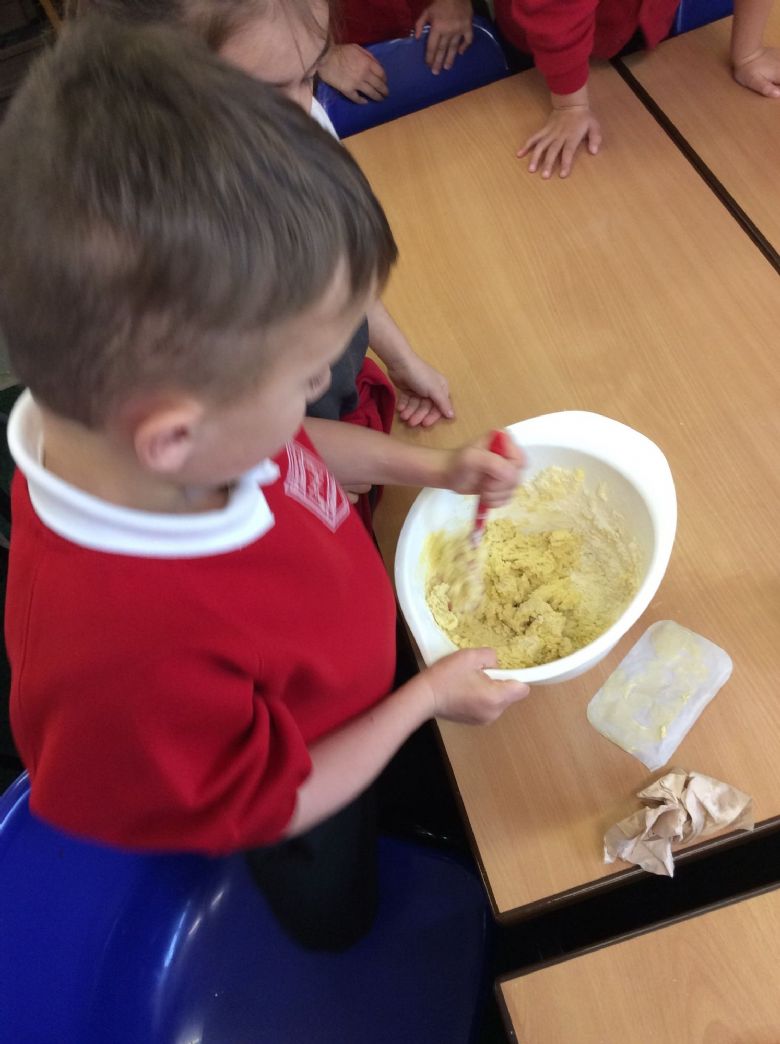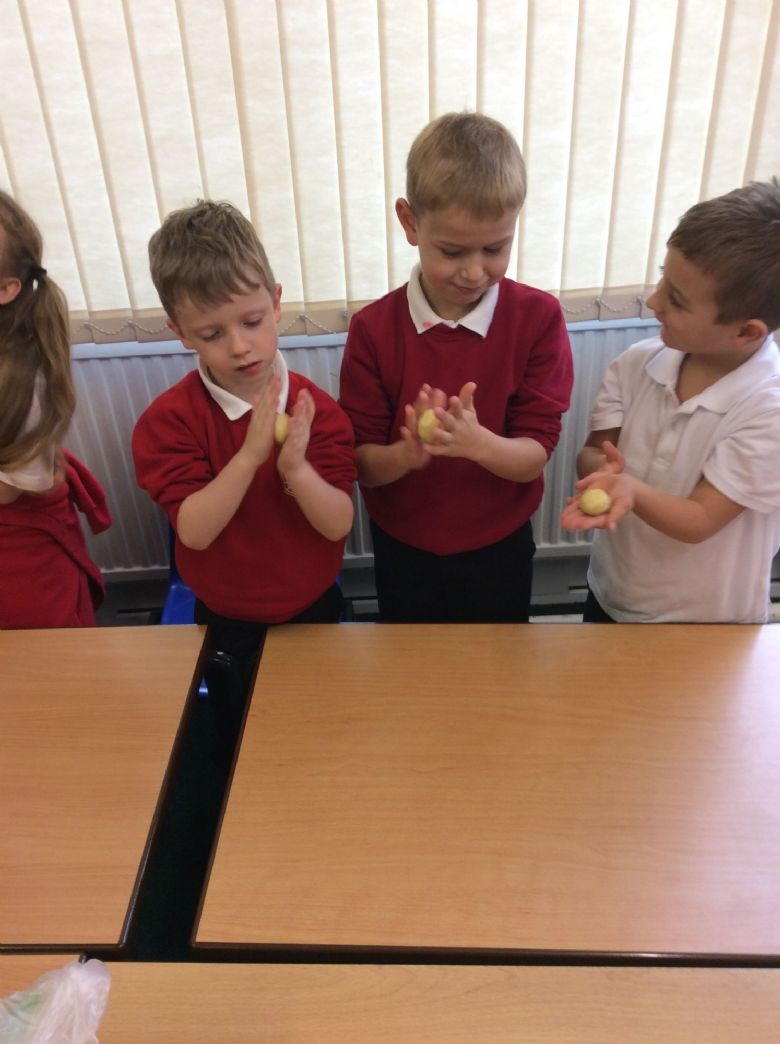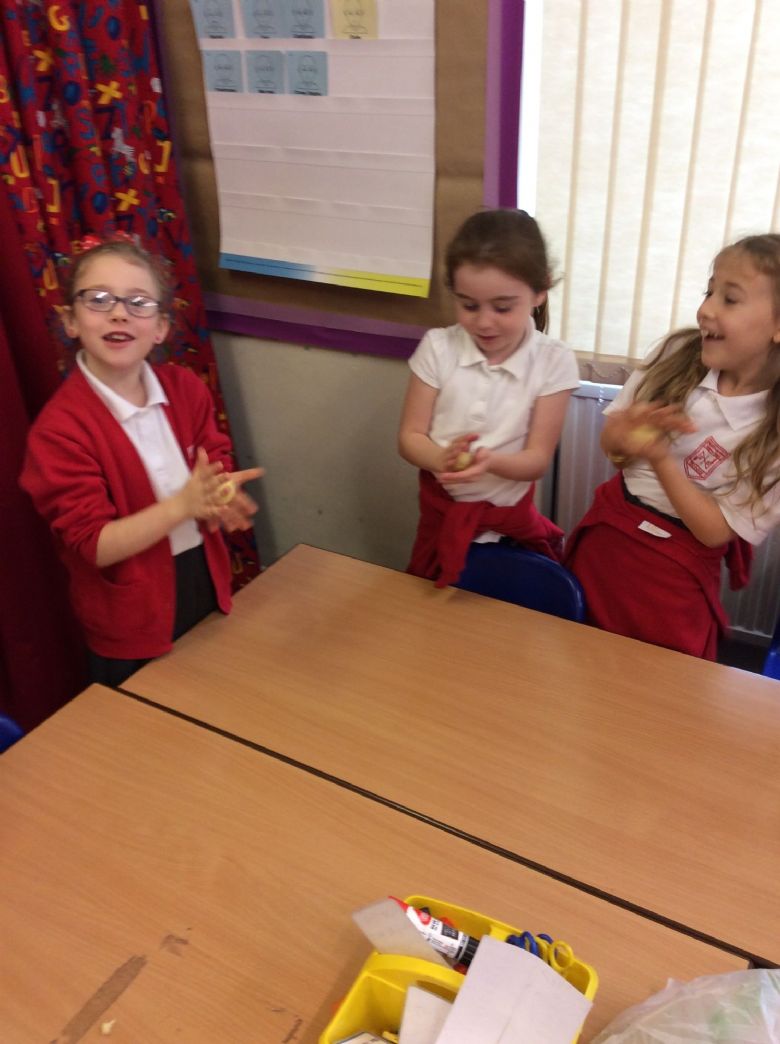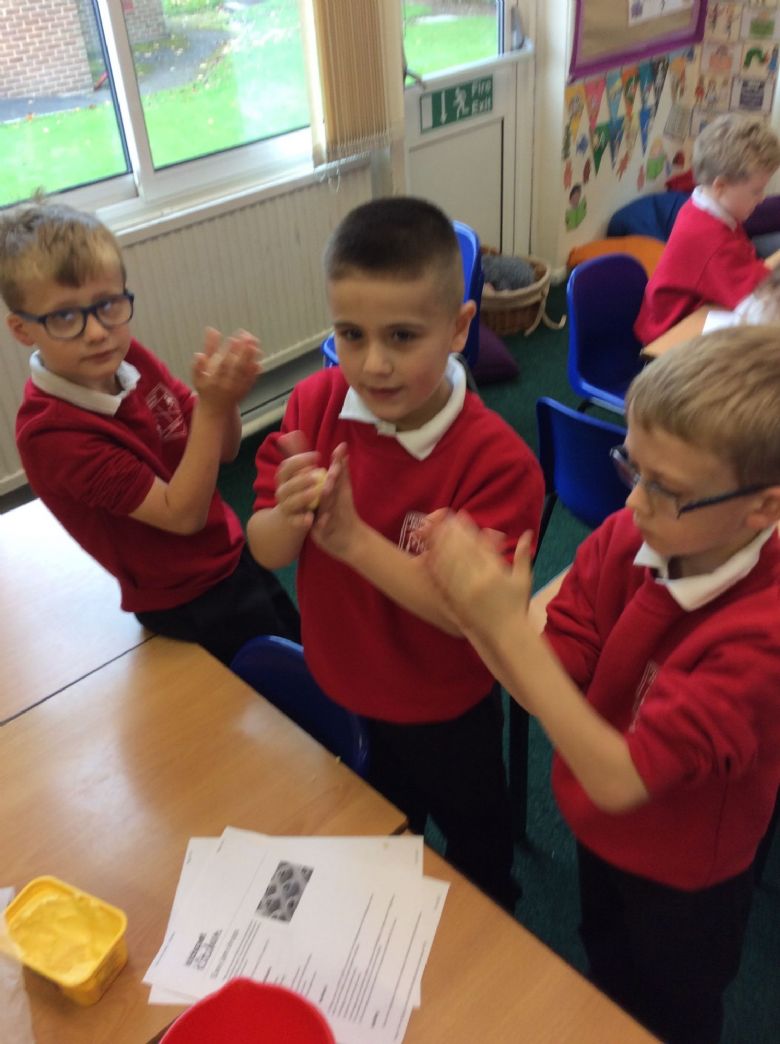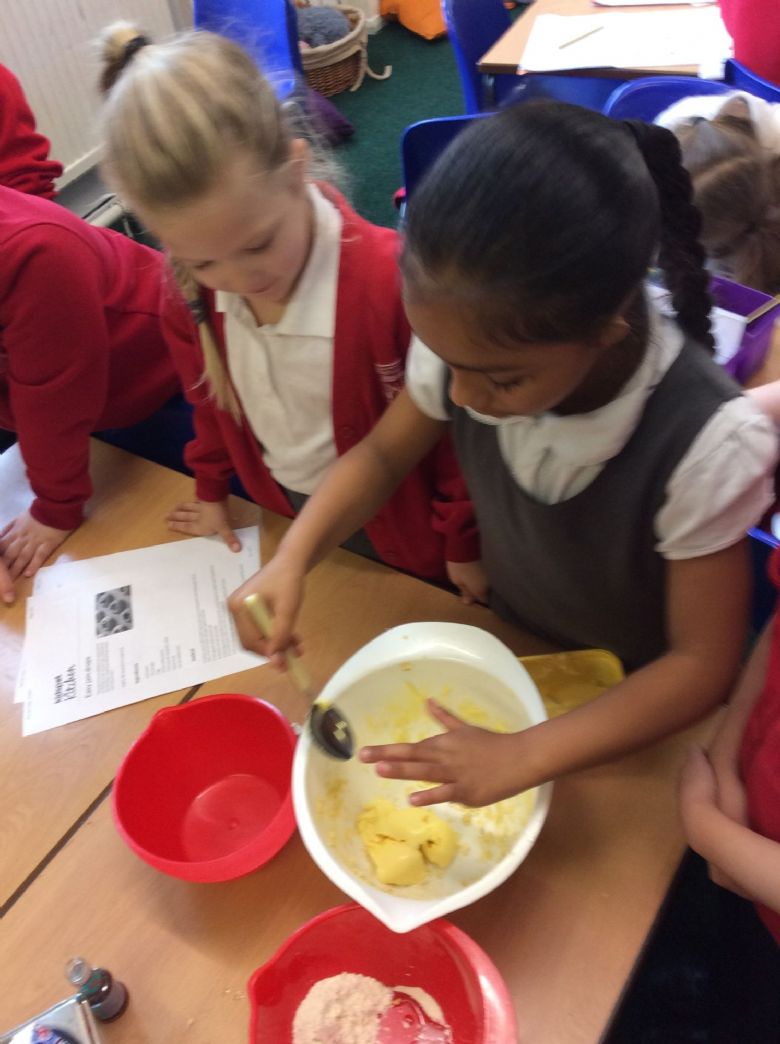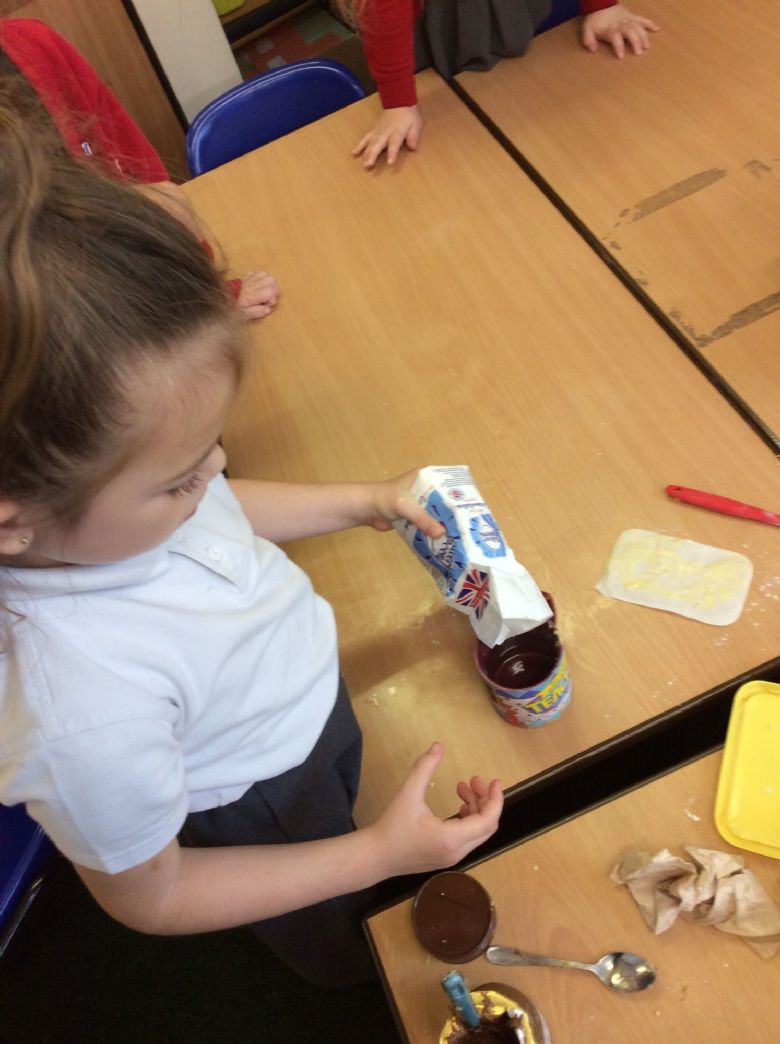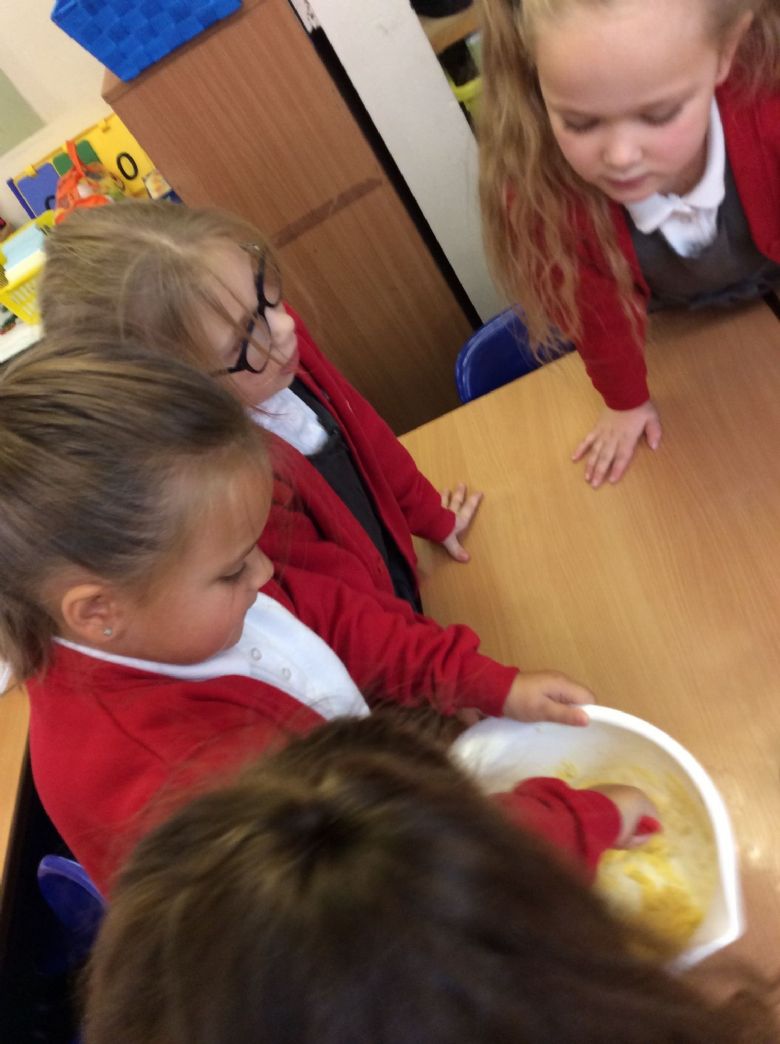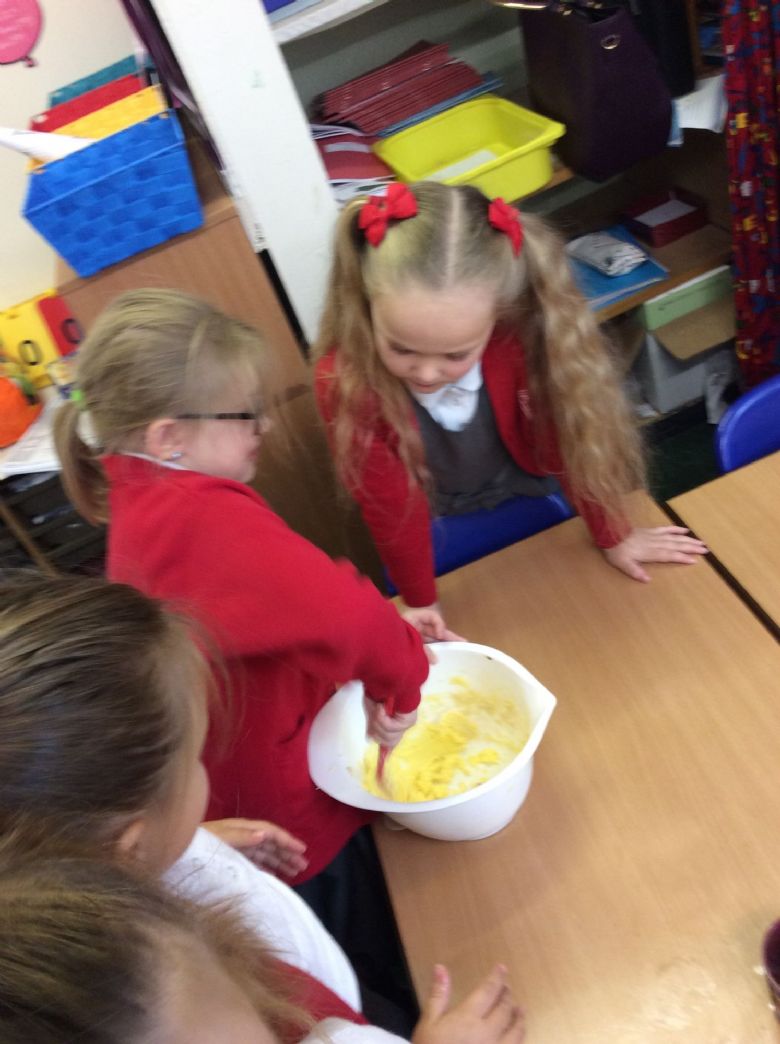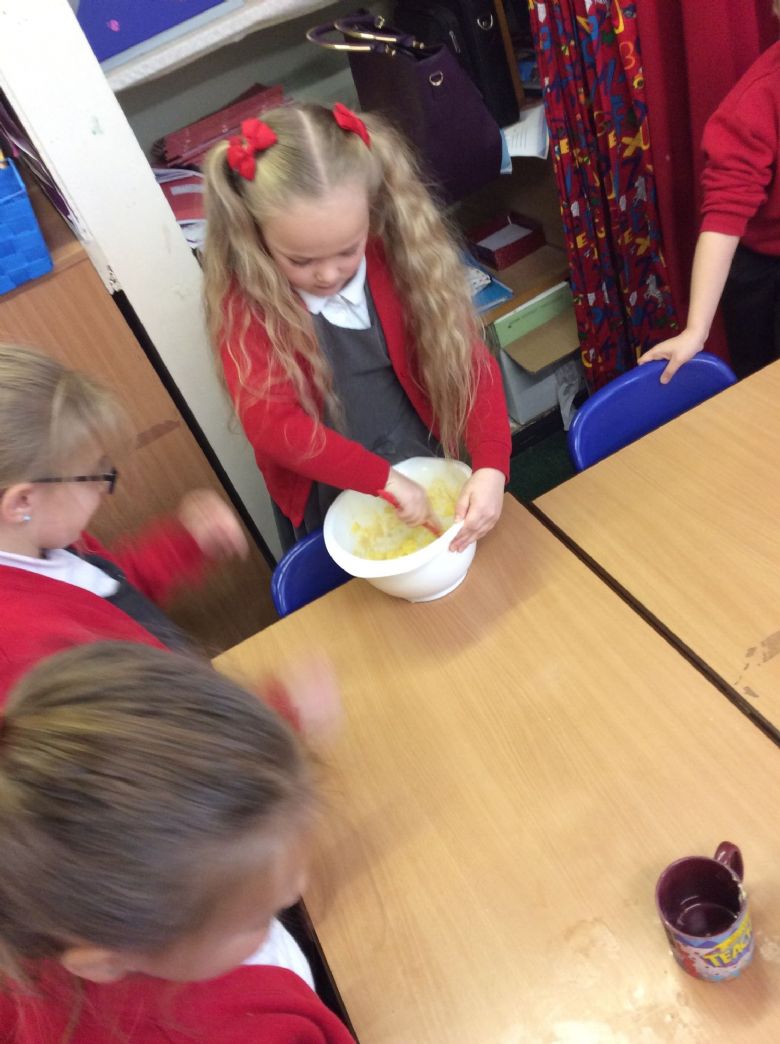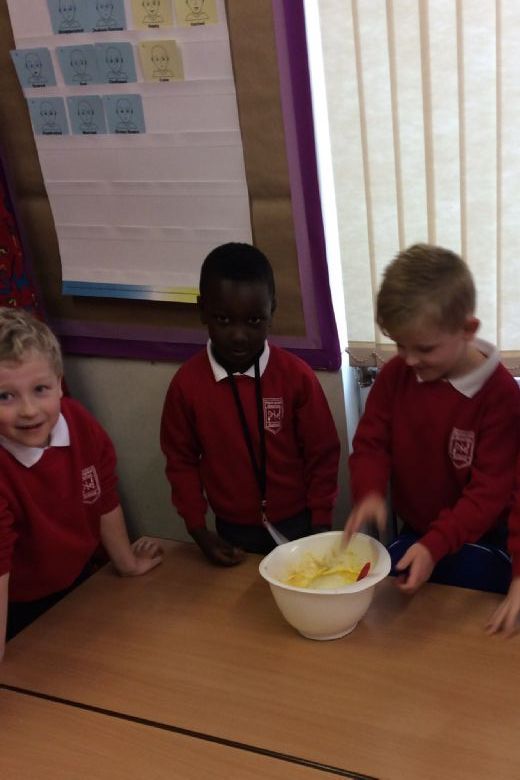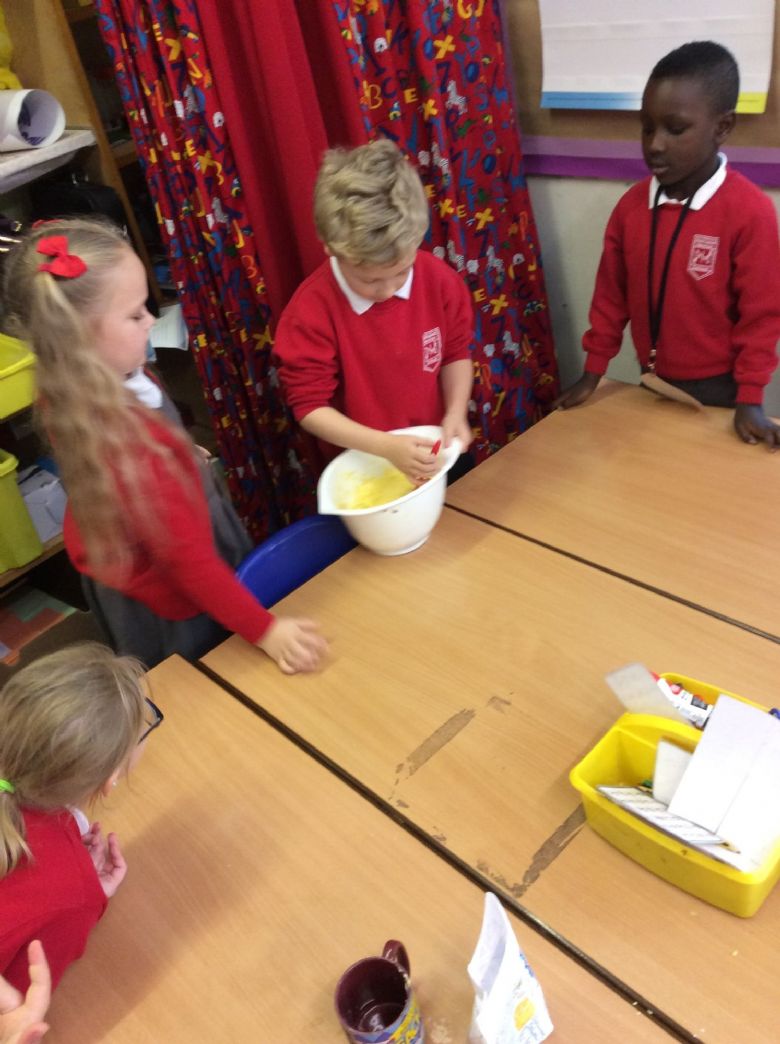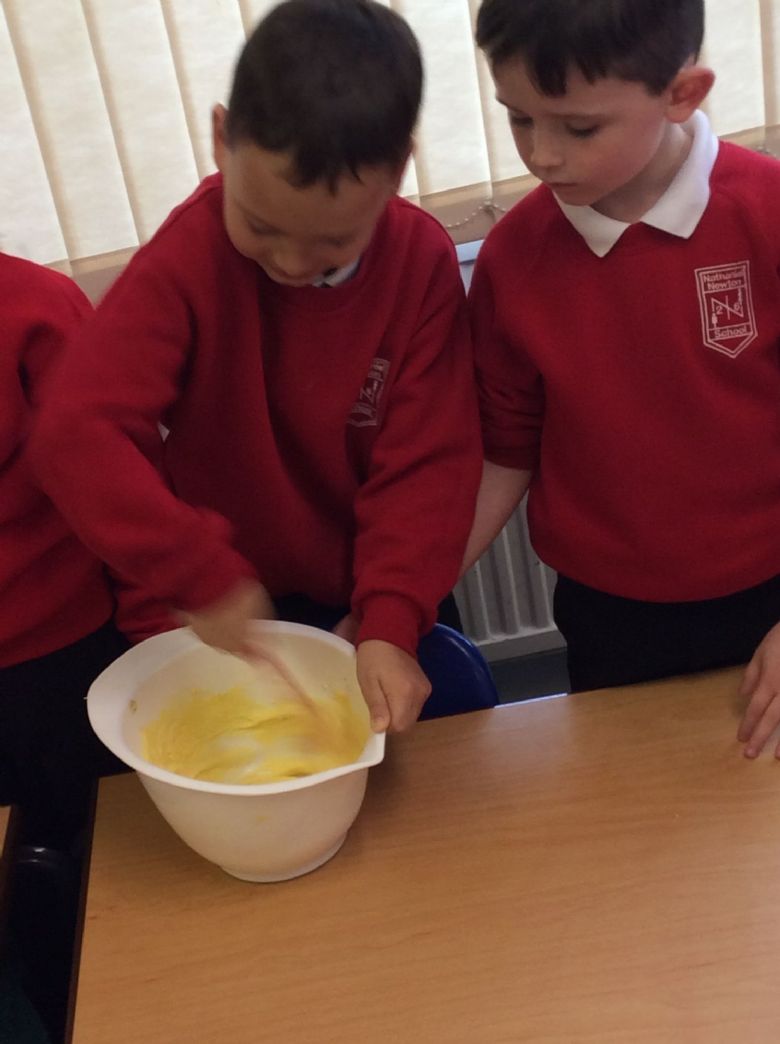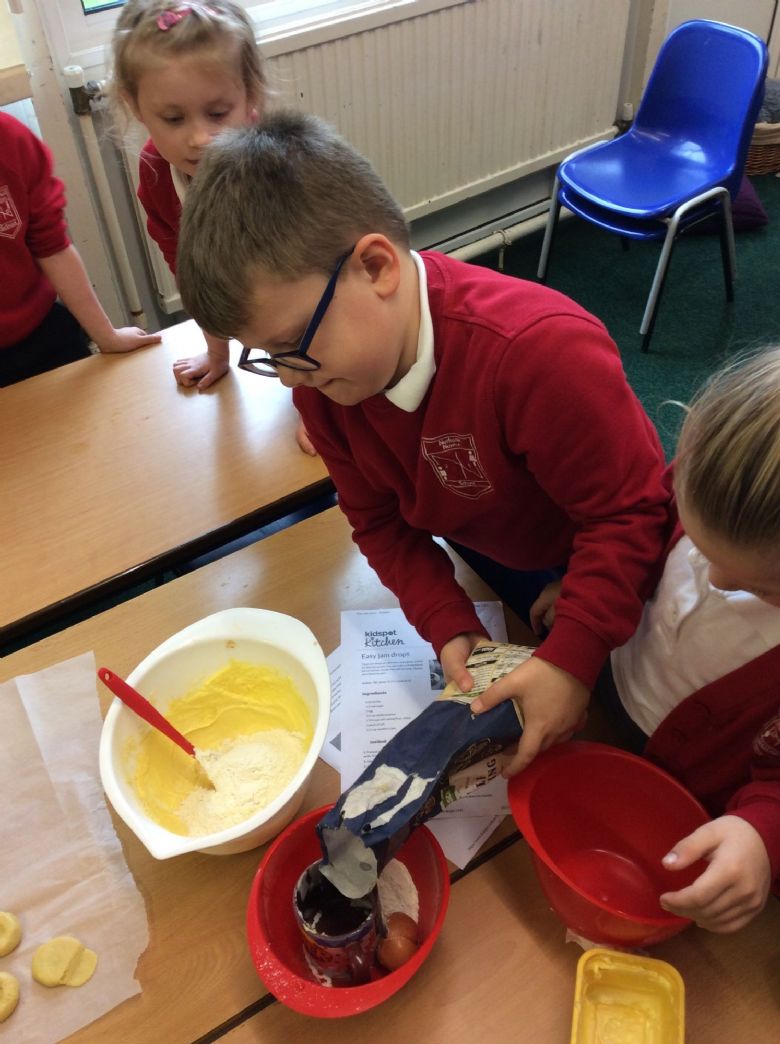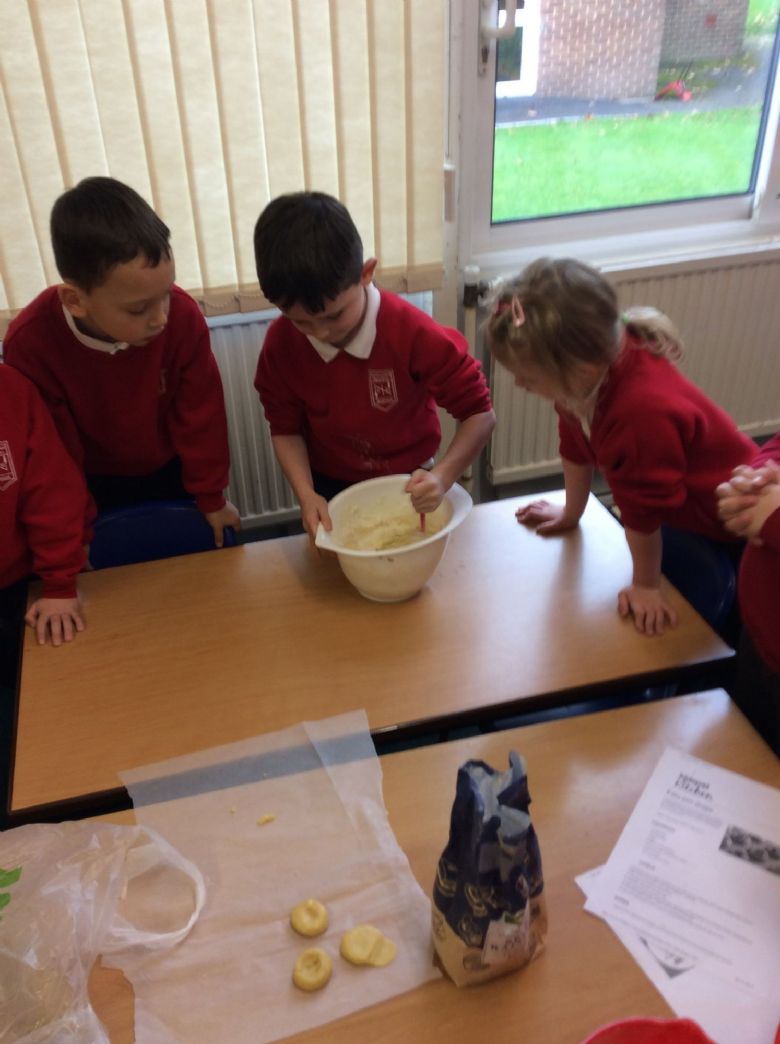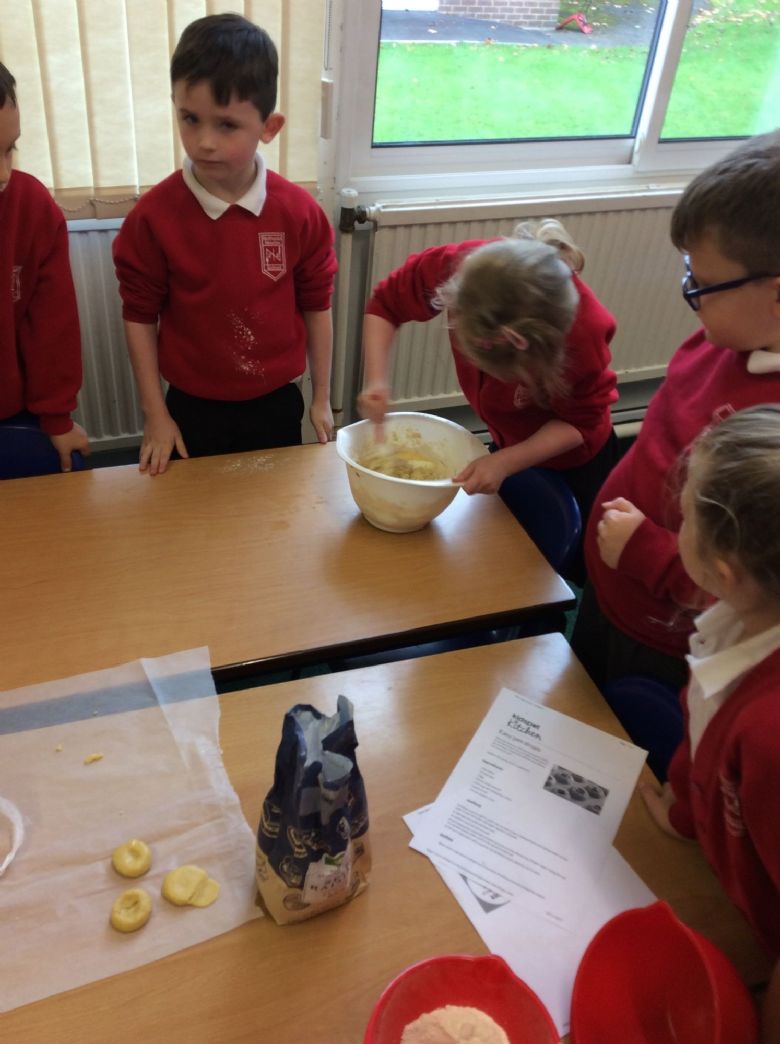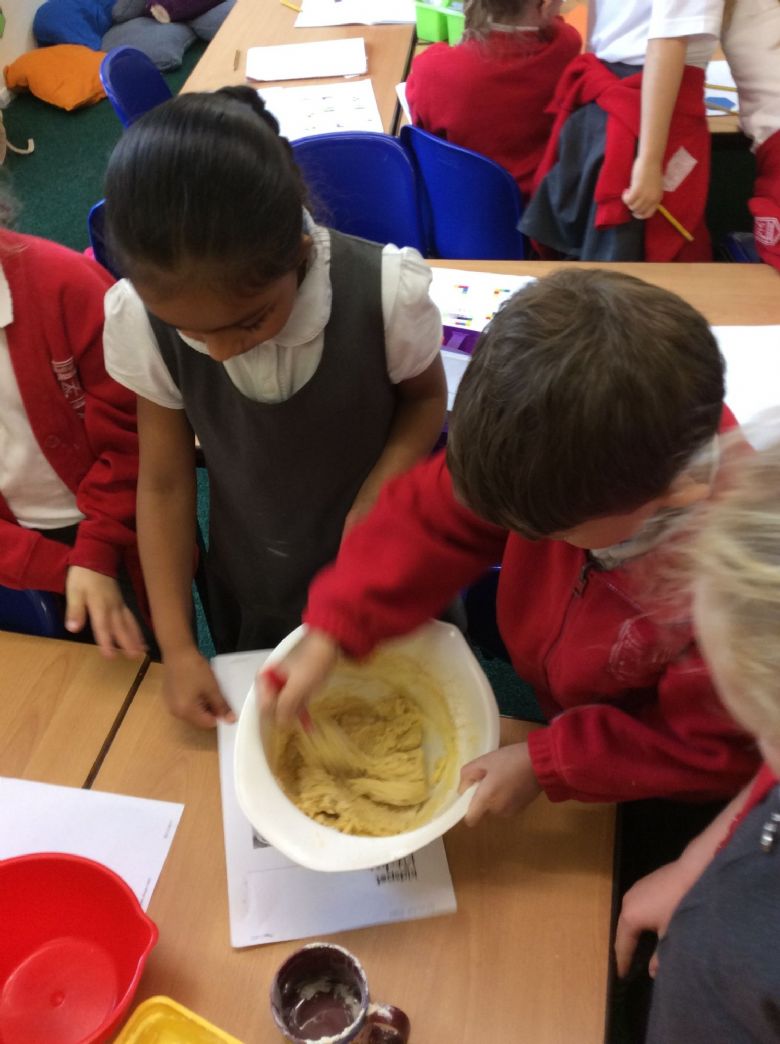 Regular or Irregular?
Today we have been exploring the differences between regular and irregular 2D shapes. We have discovered that regular 2D shapes are shapes where all of the sides are equal, where as irregular 2D shapes are shapes where the sides are all different lengths. Our activity involved us sorting lots of 2D shapes into these categories. But for some of us, to make the task even trickier, we not only had to identify whether the shapes were regular or irregular, but where they were a regular/irregular quadrilateral, triangle, pentagon, heptagon, hexagon or octagon. It was really tricky!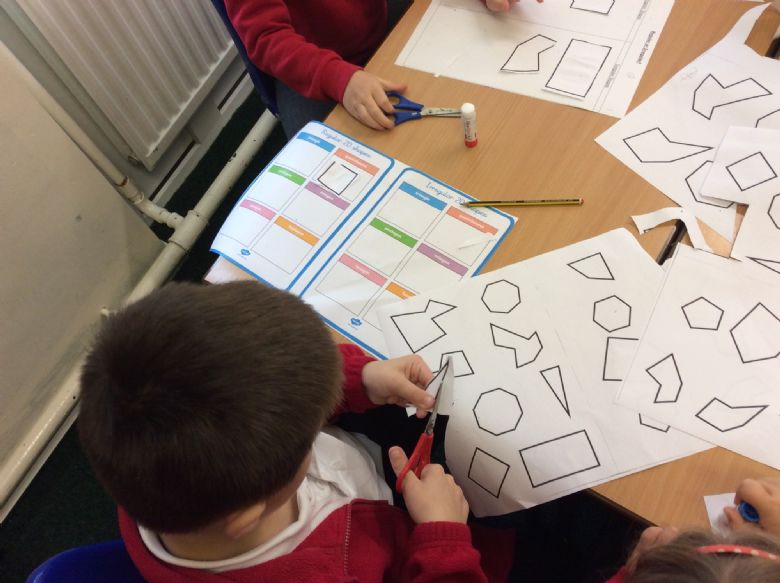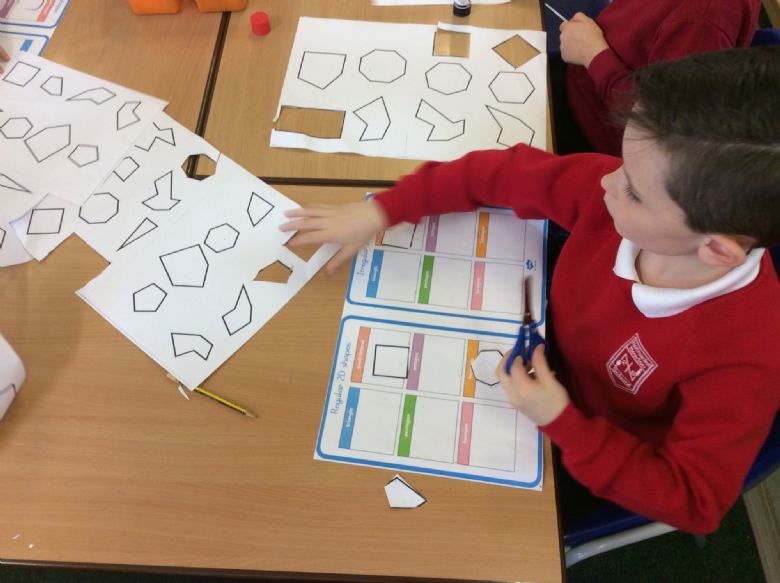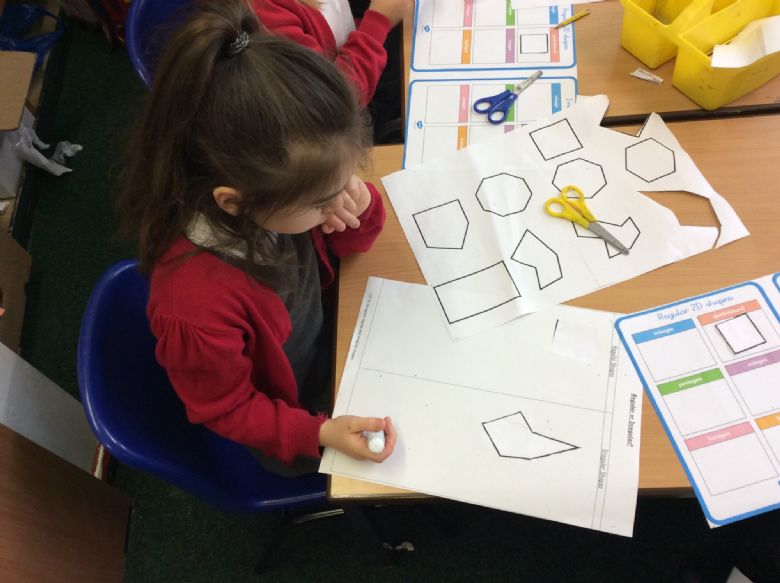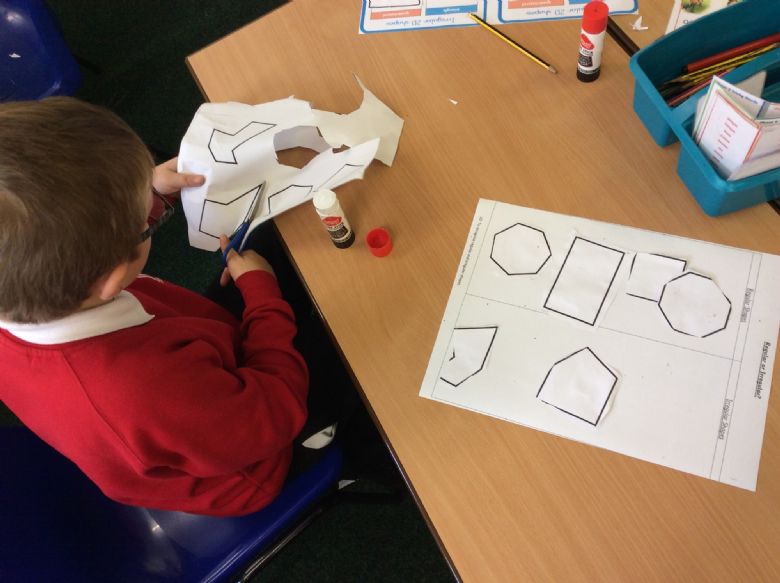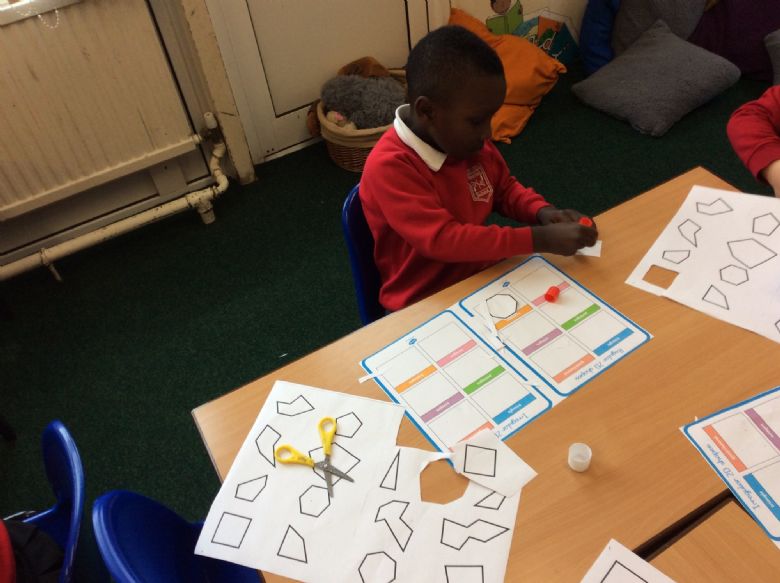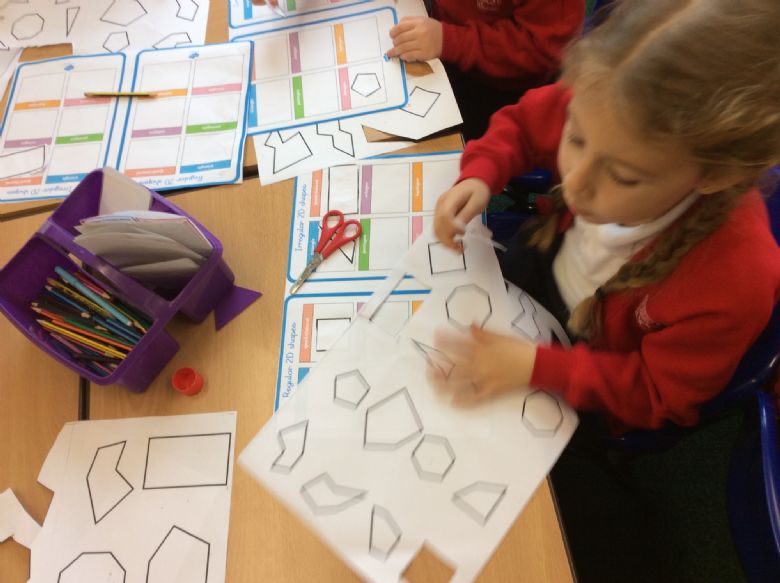 Rama and Sita
Today we have been actors! We have been learning the story of Rama and Sita, which we are going to be rewriting tomorrow. To help us with this, first we read the story as a class and then retold it to our learning partner. We made sure we looked at what parts are the beginning, middle and end. Afterwards, we split into groups of 5 and acted the story out in our group and then each group performed it to the rest of the class. When we finished this we had some pictures of the story and had to put them in the correct order.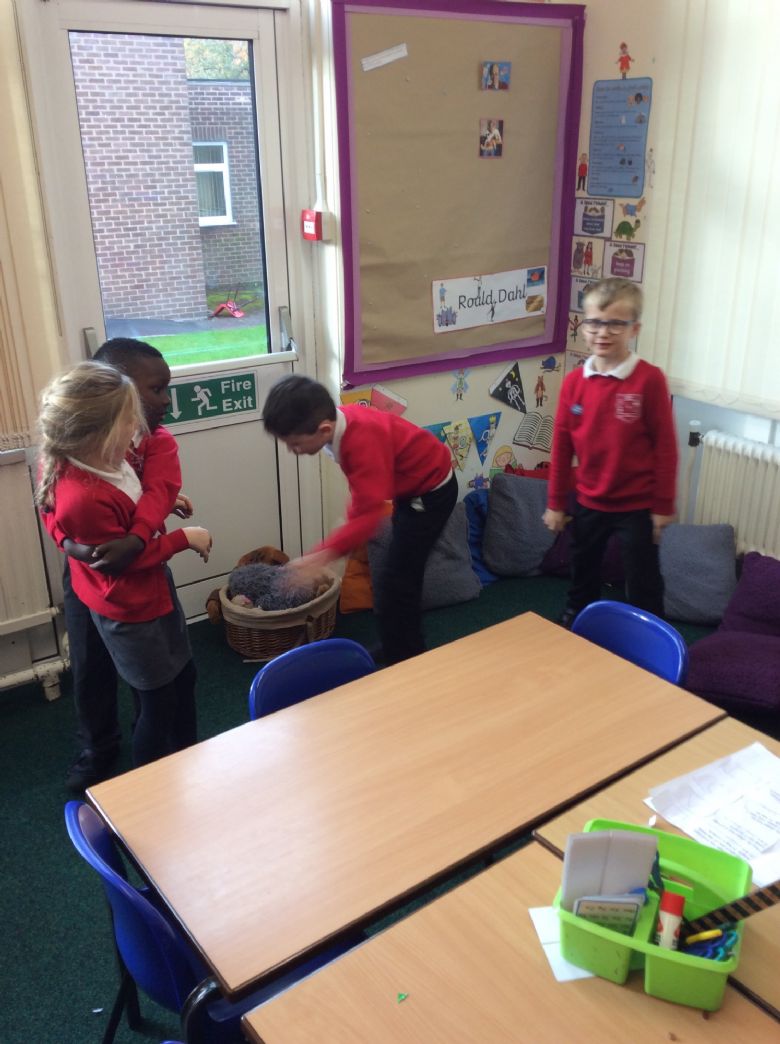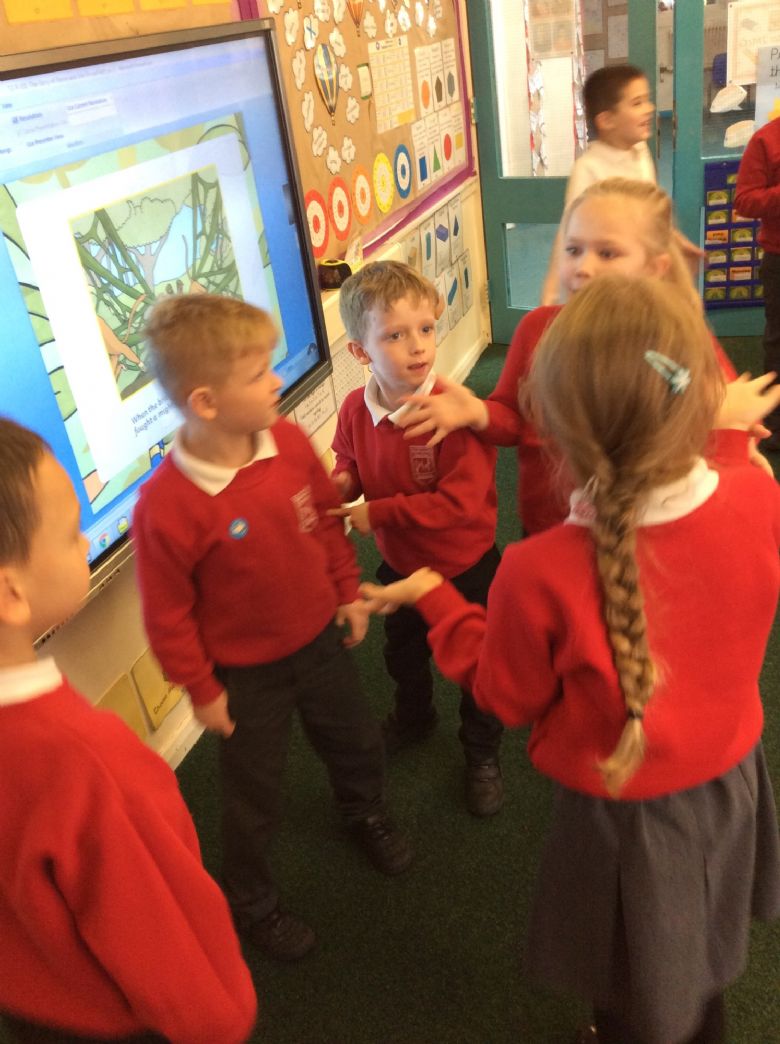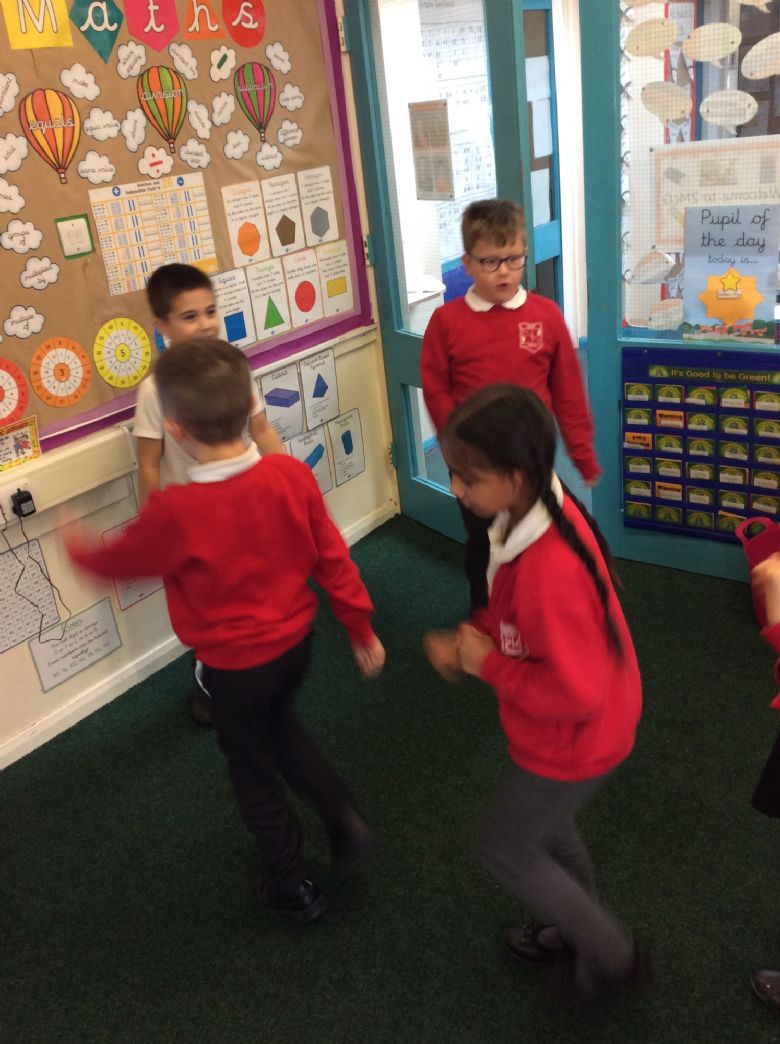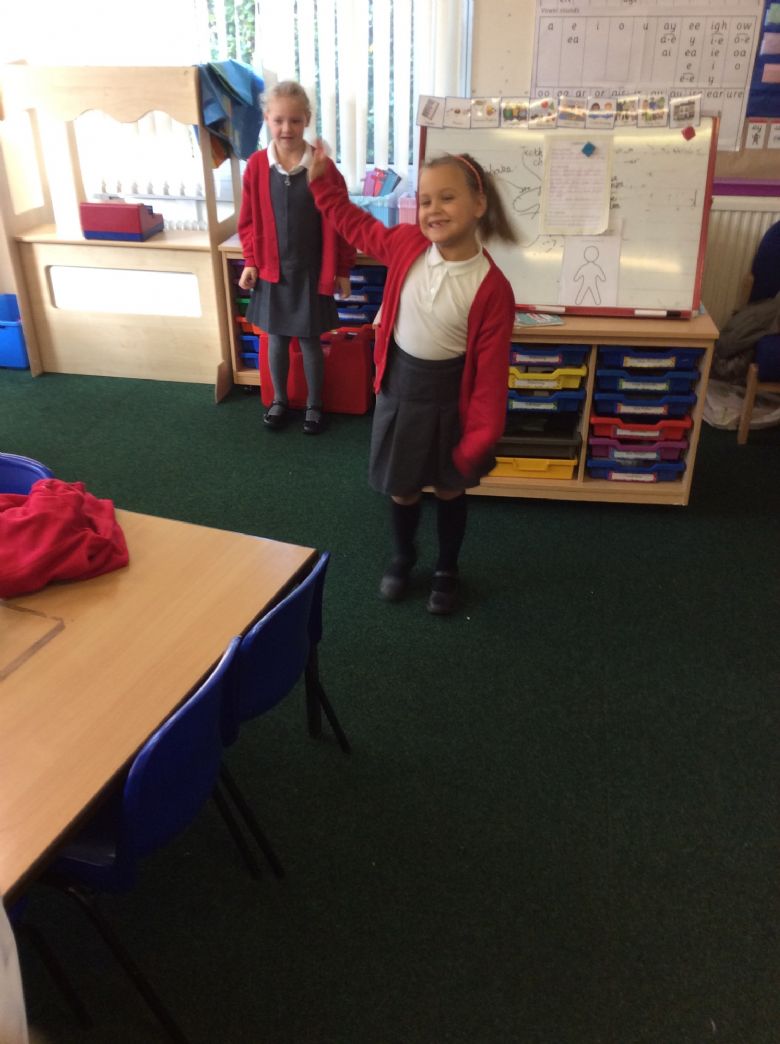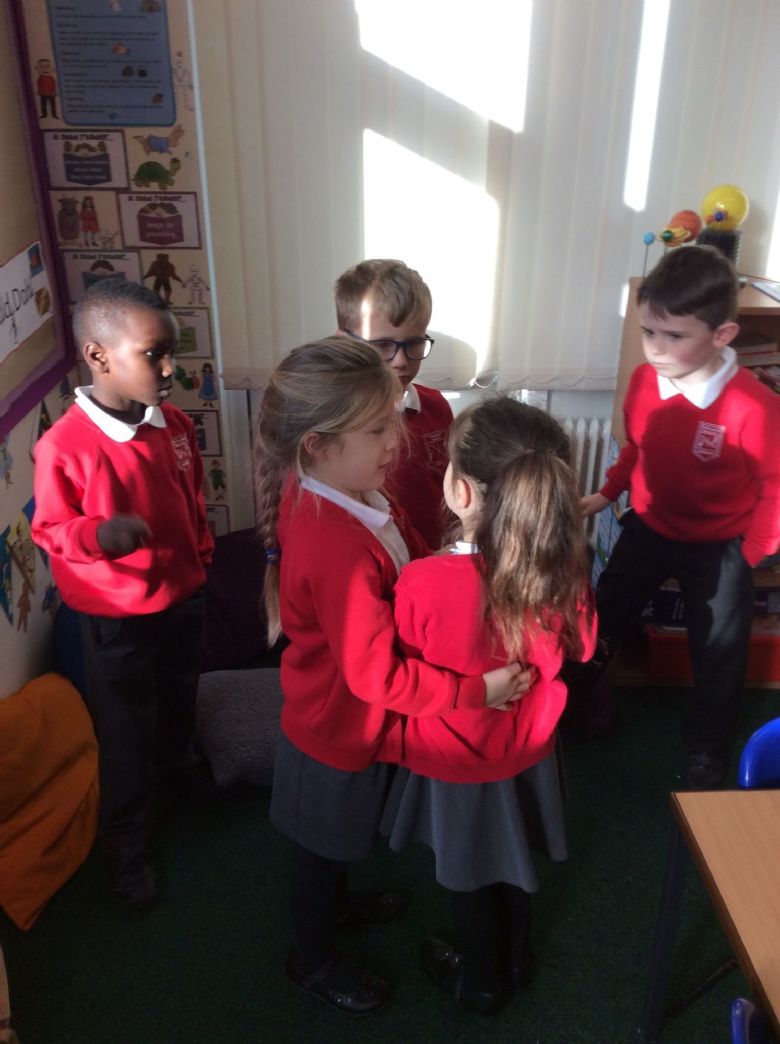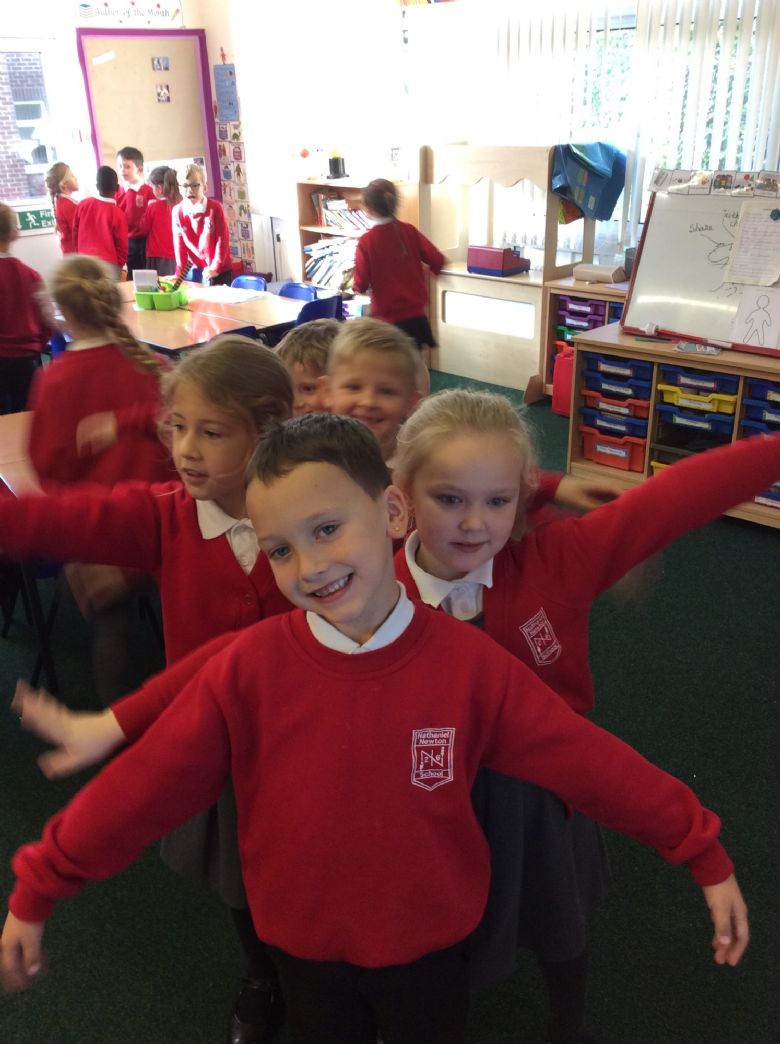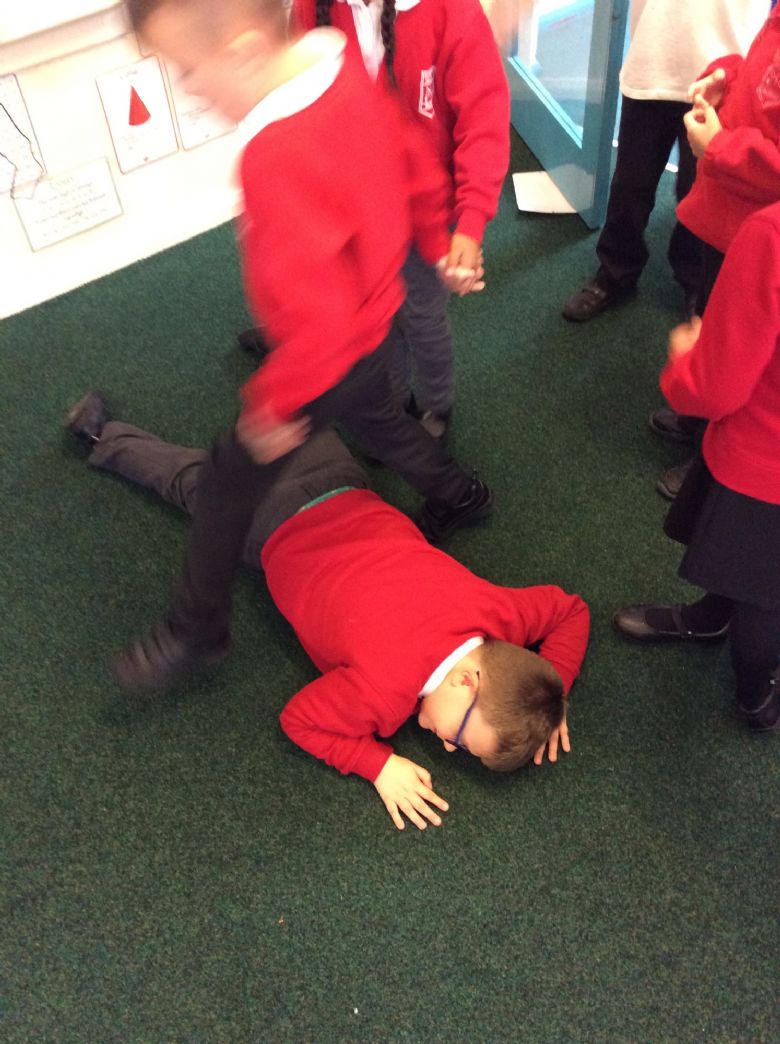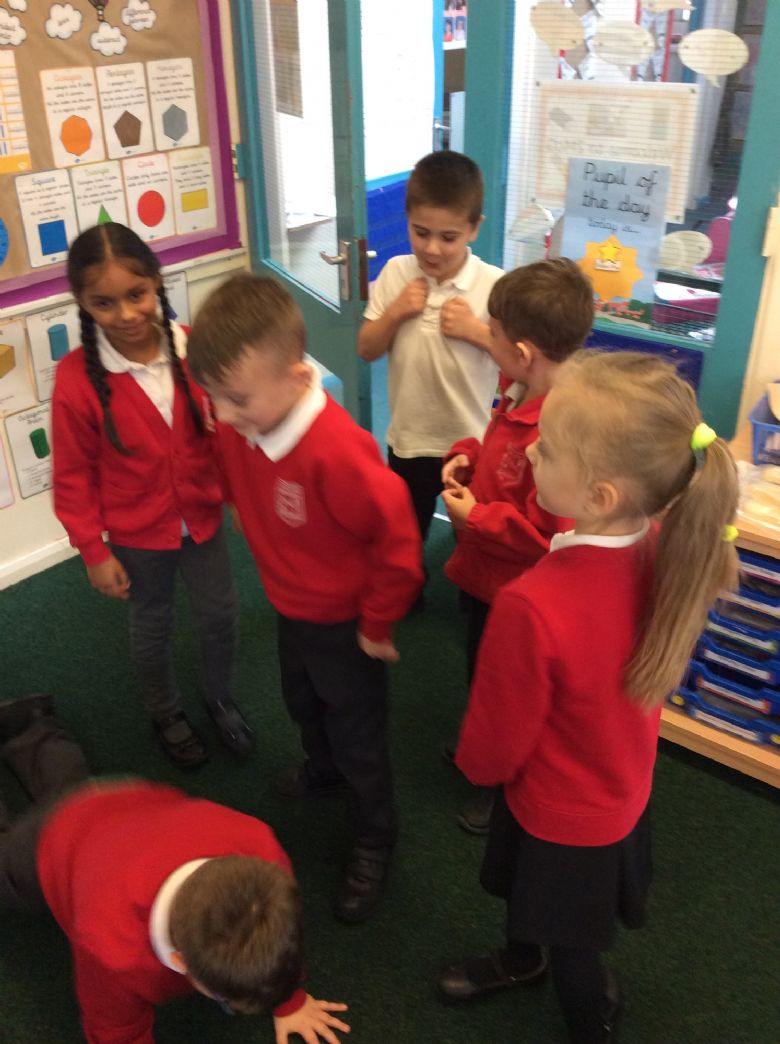 All about 2D shapes
2McG have made a fantastic start to this term already, as they have been working incredibly hard on being able to name and identify the properties of 2D shapes. Not only have we been identifying how many sides and corners common 2D shapes have, we have also been identifying whether the sides are straight or curved and equal or varying in length. We had lots of fun as the lesson only involved us doing lots of cutting and sticking!