In this section...
Thursday 28th June
Reception Trip to The Sea Life Centre
We had a brilliant day at The Sea Life Centre in Birmingham today. We saw lots of different sea creatures including, sharks, penguins, rays, fish, crabs, turtles, sea horses and lots more. We even saw a show about Splash and Bubbles! Take a look at some of our photographs.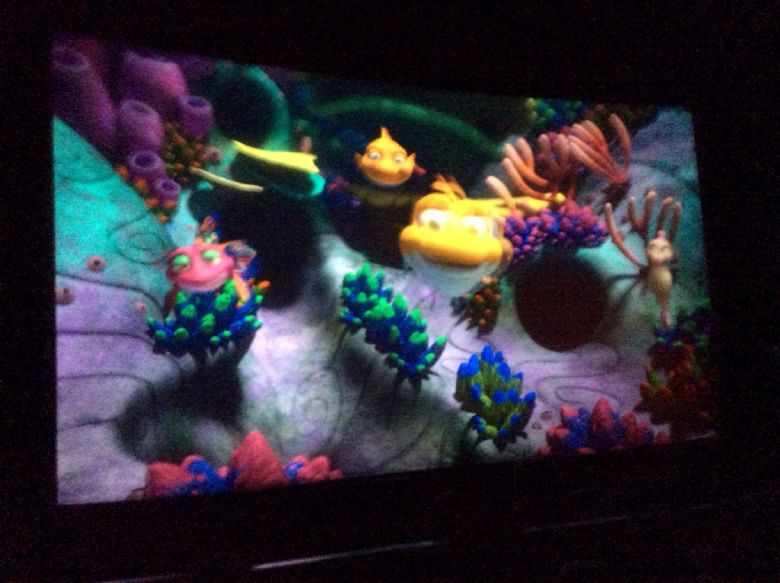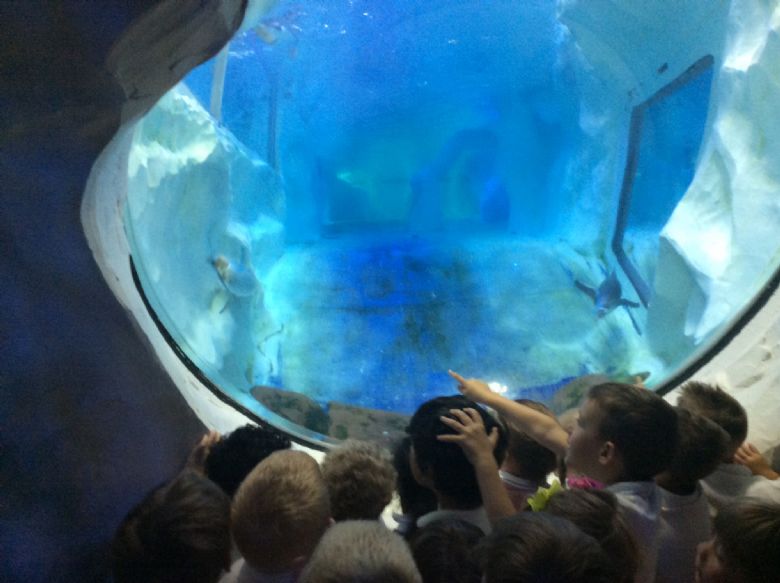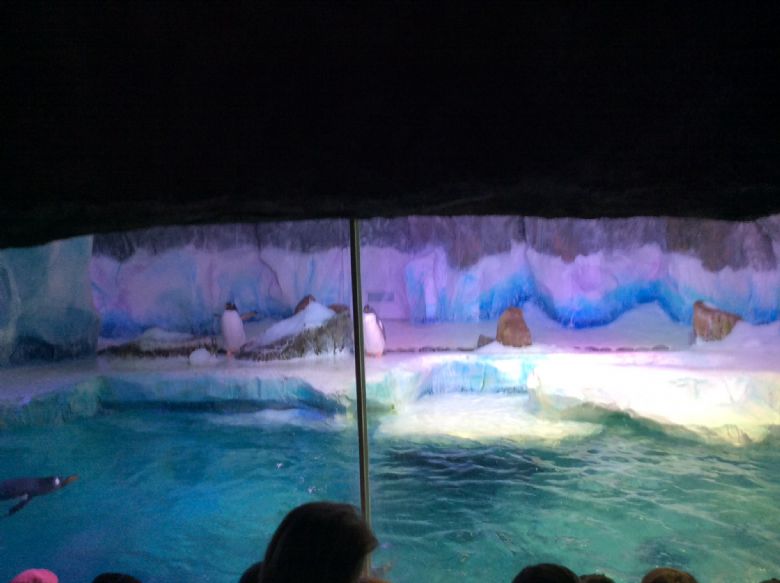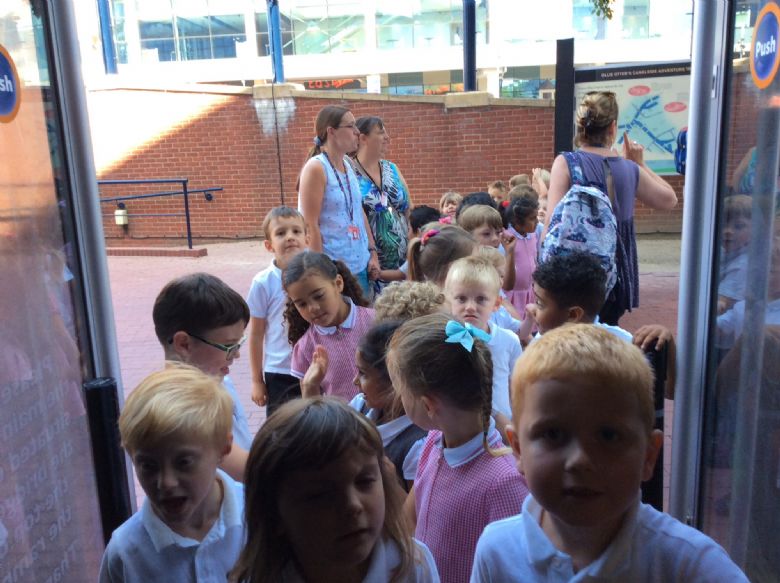 Thursday 21st June
Today in Reception we have had a fantastic day learning all about China. We have had some special visitors called Dan and Alex and they have taught us how to do Chinese Lion Dancing, play some musical instruments and do Tae Kwondo. Take a look at some of our photographs. You will see just how much fun we had!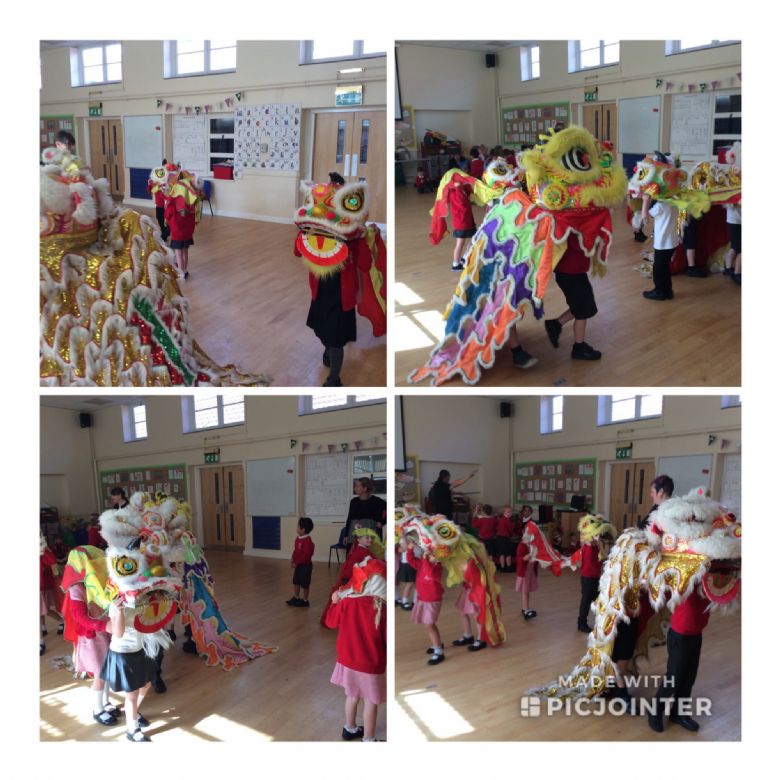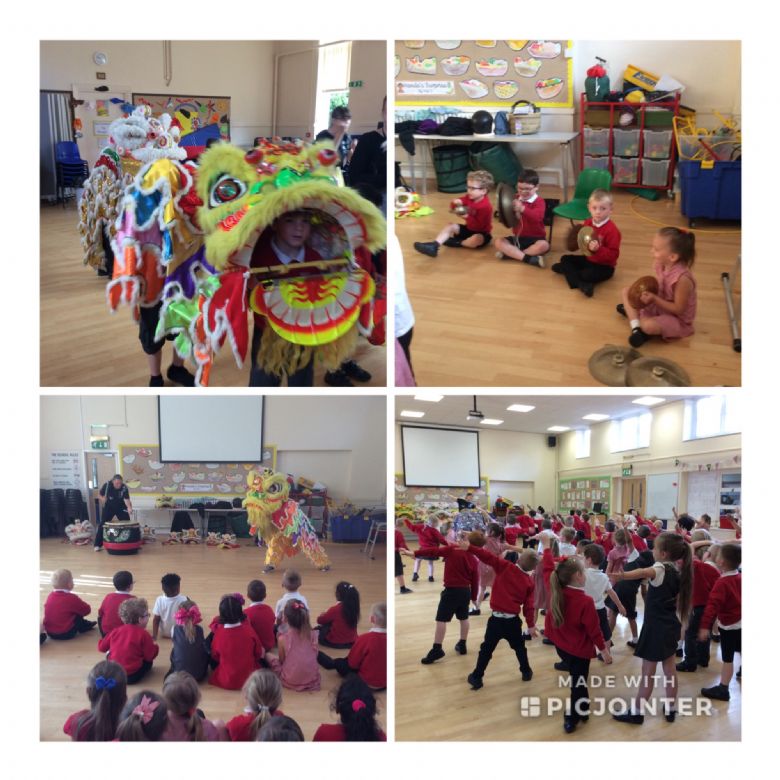 Monday 21st May
Today lots of our parents came into school to help us with our Maths work. We had a great time learning how to count on using a number line and used our number lines to work out addition number sentences. At the end of the day we took our own number lines home to help us to do our Maths work. Thankyou to all the parents who came into our class to help us with our Maths. We enjoyed showing you how we do our work.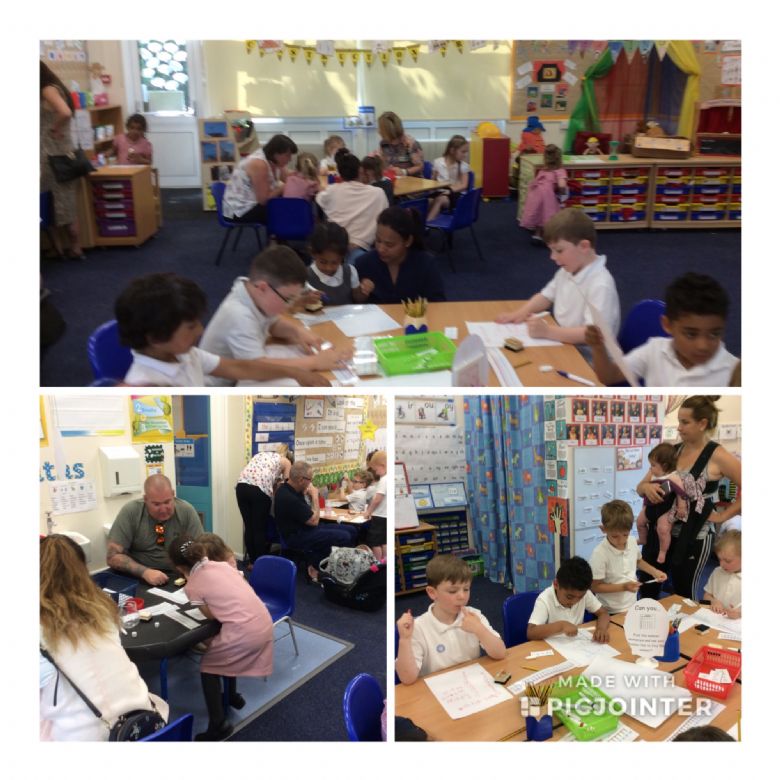 Royal Wedding Celebrations on Friday 18th May.
We had a fantastic day today celebrating the Royal Wedding. We wore our party clothes, made our own crowns and then had a special party with games, dancing, and a huge picnic with the whole school!
Thank you for all your kind donations of food and didn't the children look amazing!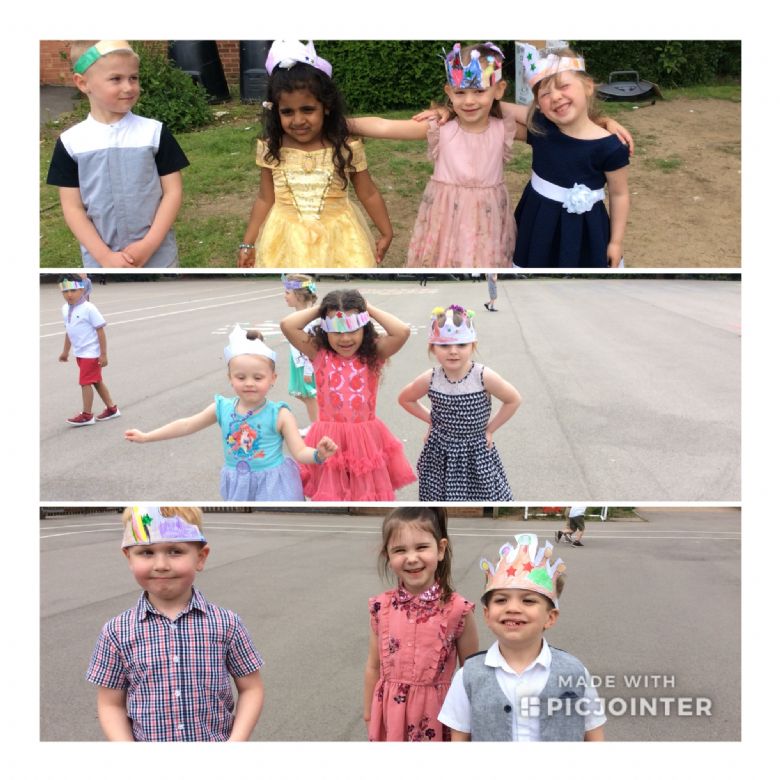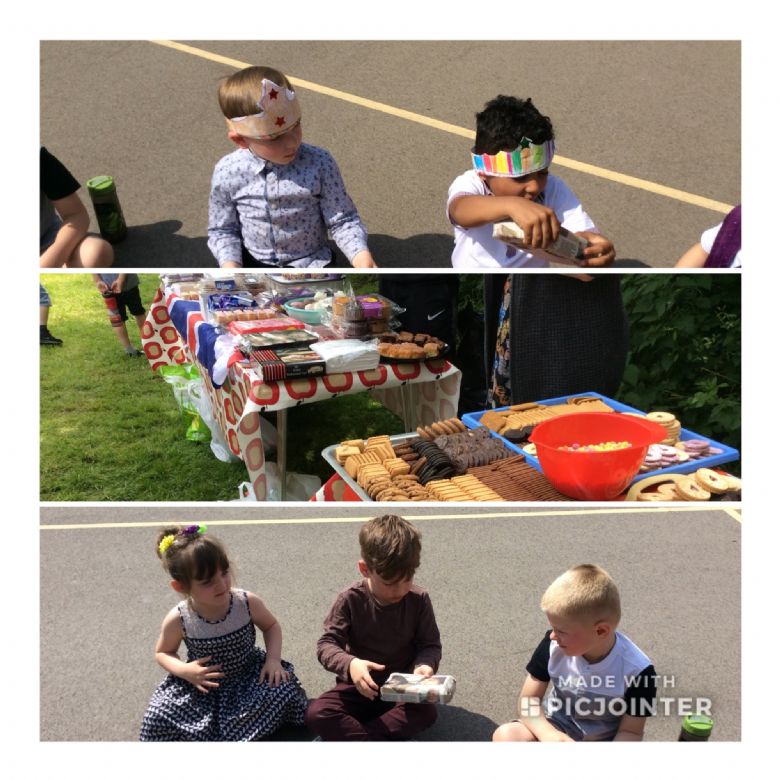 Friday 11th May
We had lots of fun today going on our new play equipment for the first time. We look forward to going on it again next week!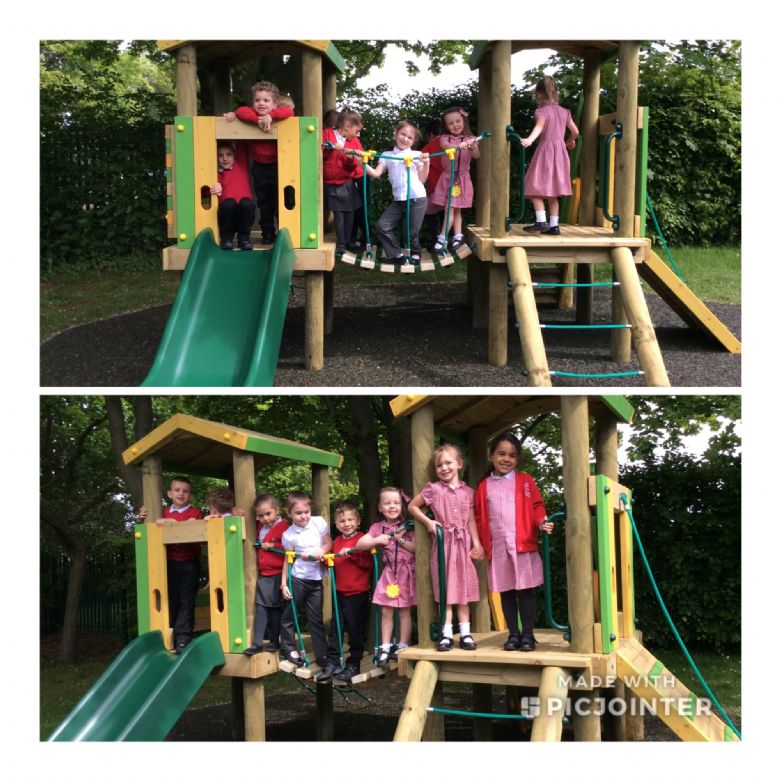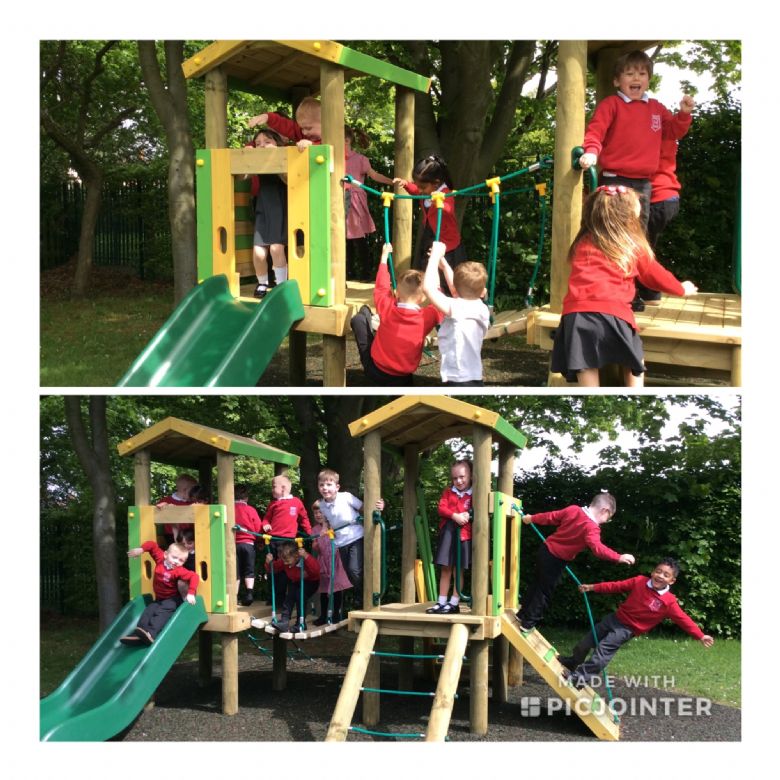 Friday 4th May
Today we have been planing cress seeds and learning all about what seeds need in order to help them grow. Soon we will be taking our cress plants home to show our parents and have a go at making something to eat with them. We think they will taste yummy!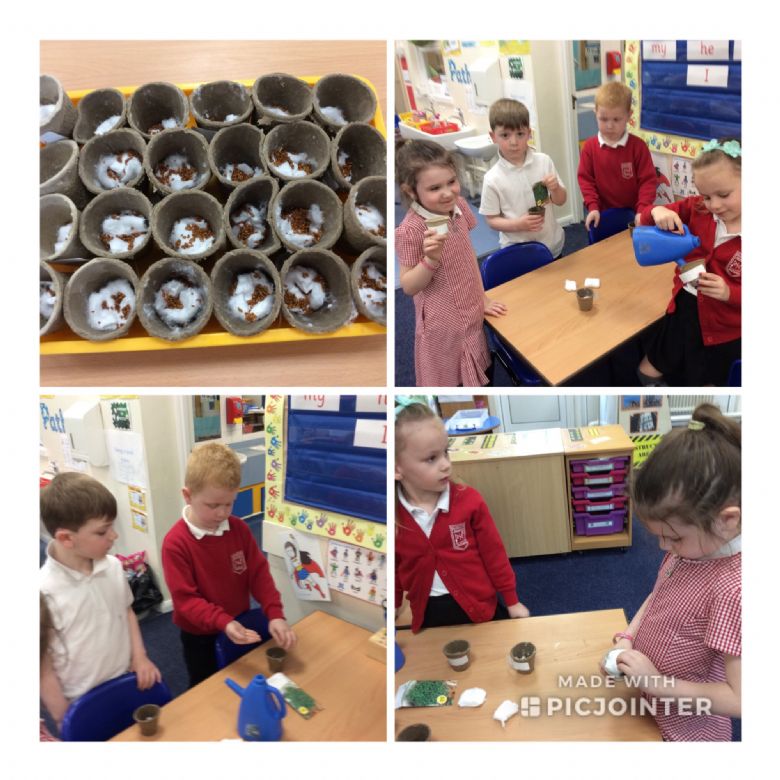 Hartshill Hayes
On Monday we went for a walk to Hartshill Hayes. We saw lots of trees and leaves and hundreds of beautiful bluebells. We saw a stream and a pond with tadpoles in it. We heard the wind blowing through the trees and the leaves rustling. We could smell the mud and the bluebells. The weather was very cold, but we still enjoyed our walk in the woods, playing in the park and having a picnic.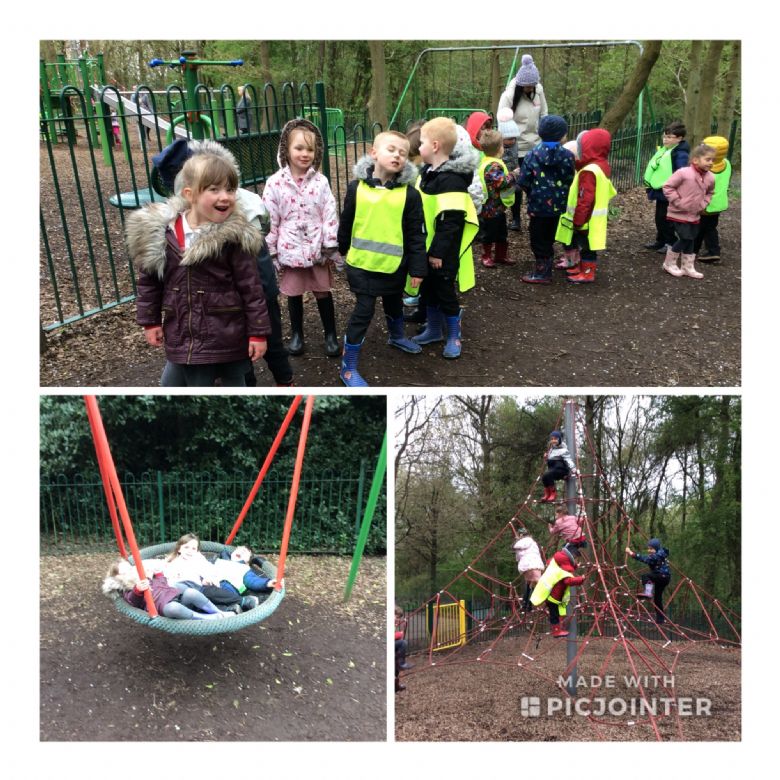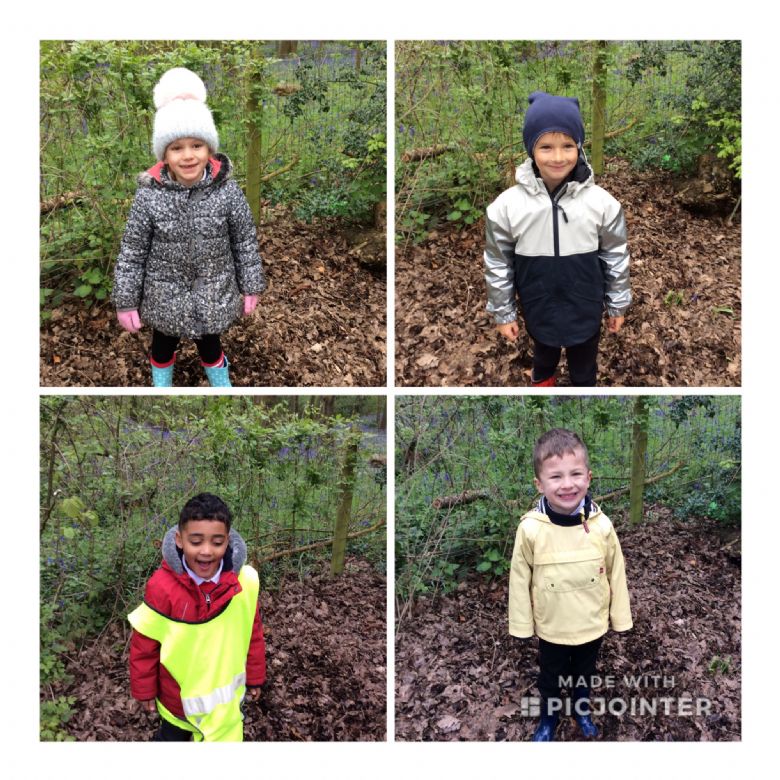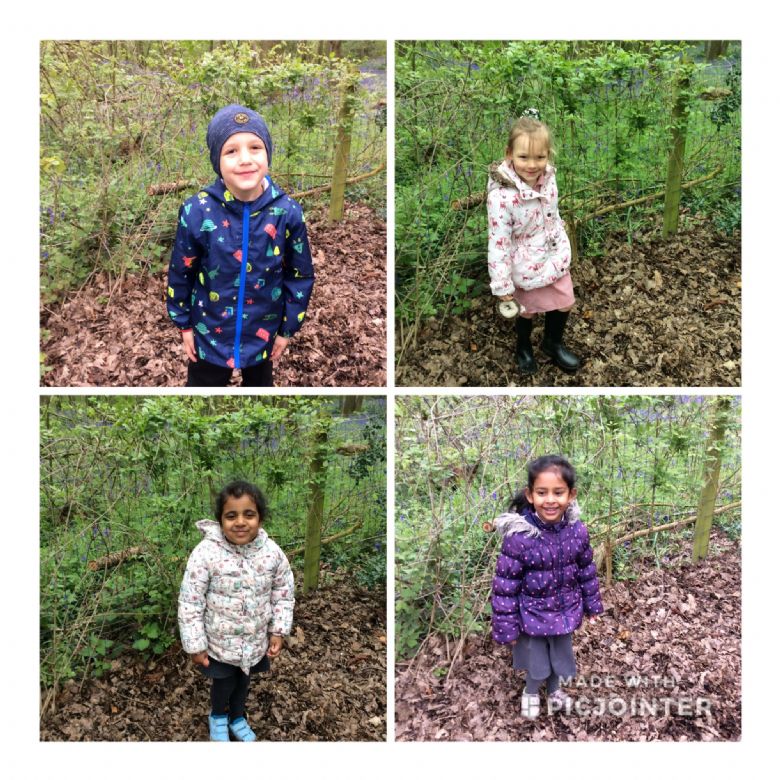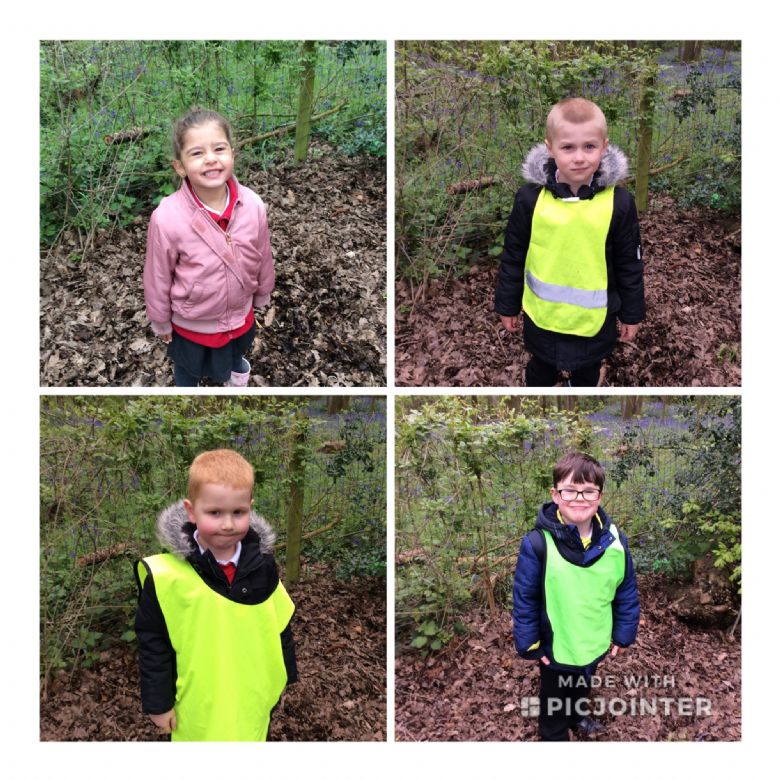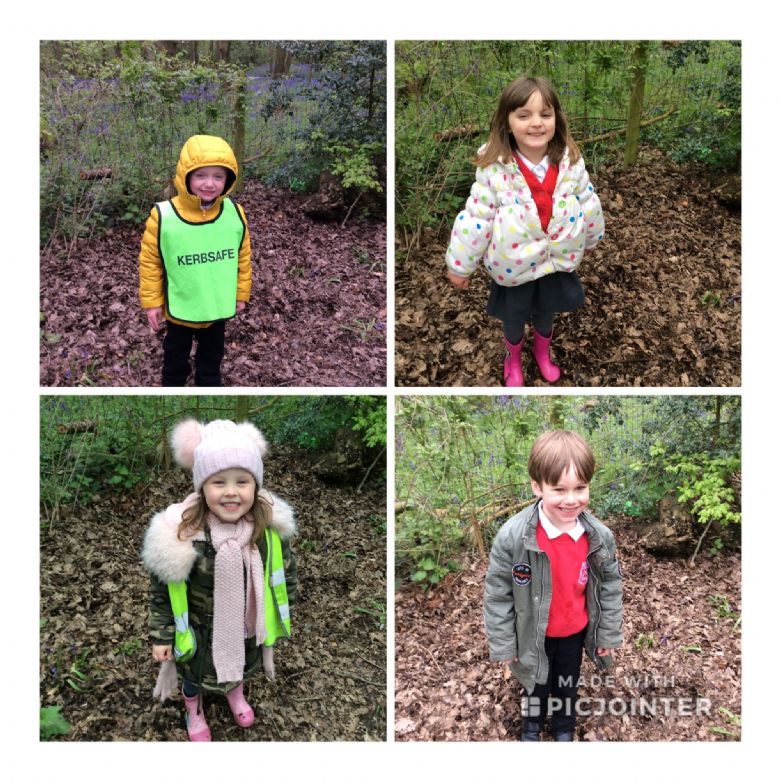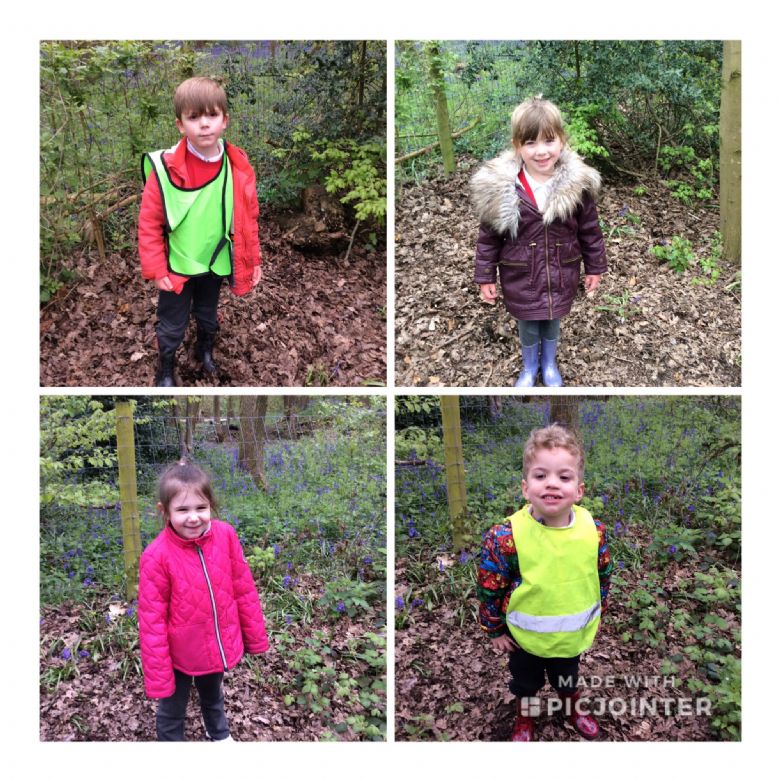 Art Gallery
On 24th April Reception had their Art Gallery in the hall. Lots of parents came to view our beautiful paintings and bought some of our work. We were very proud of our Art work.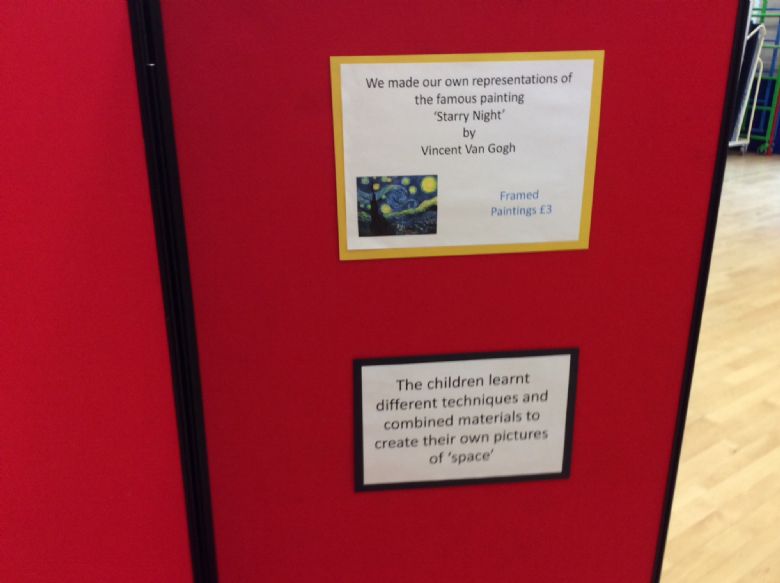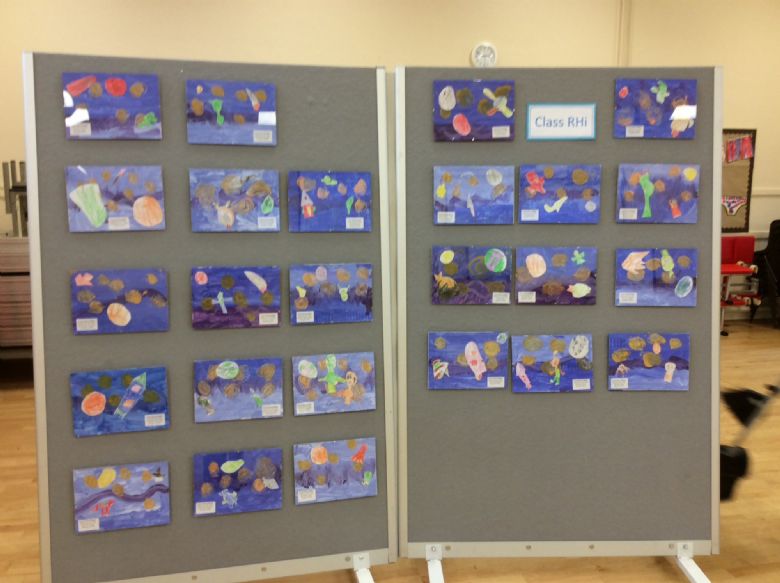 Mad Science Day!
RHi turned into scientists for the day.
We had lots of fun carrying out some experiments. We found out that if you add a lot of salt to water it will make an egg float!
We also found out that if you add mentoes mints to Cola that it will fizz up like a fountain!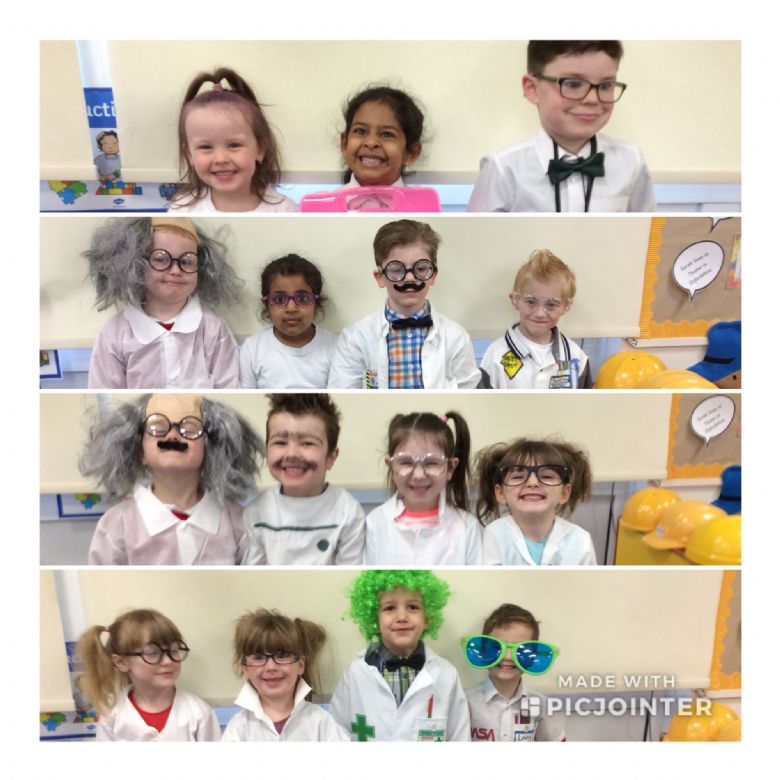 Sports Relief Week
We have been taking part in lots of different sports this week. On Monday we tried hoola hooping, it was a lot of fun! On Tuesday we had a go at skipping and on Wednesday we wore our sports kits to school. On Thursday we did lots of dancing and on Friday we played football. We enjoyed our work about Sports Relief and learnt how to keep fit.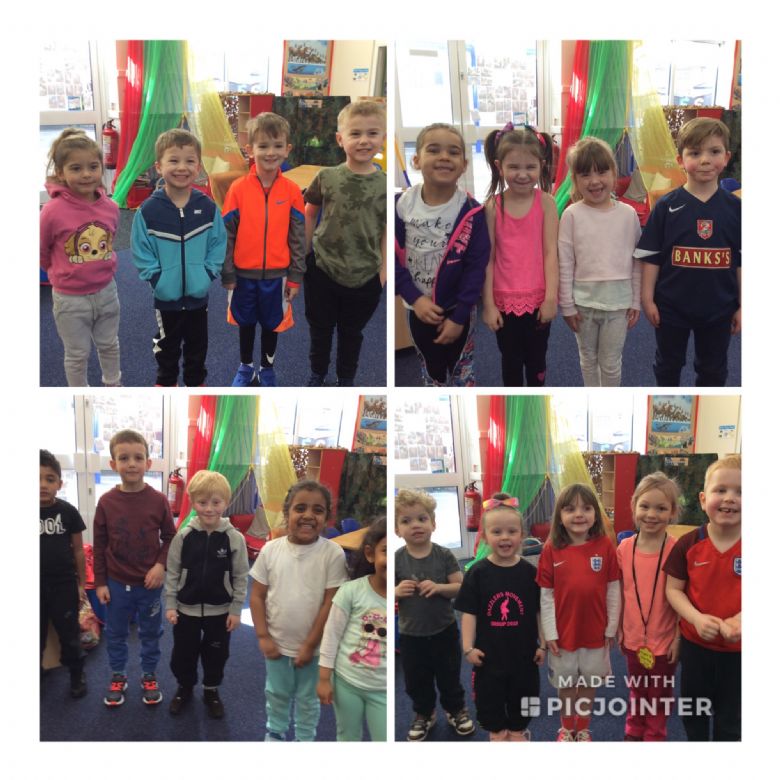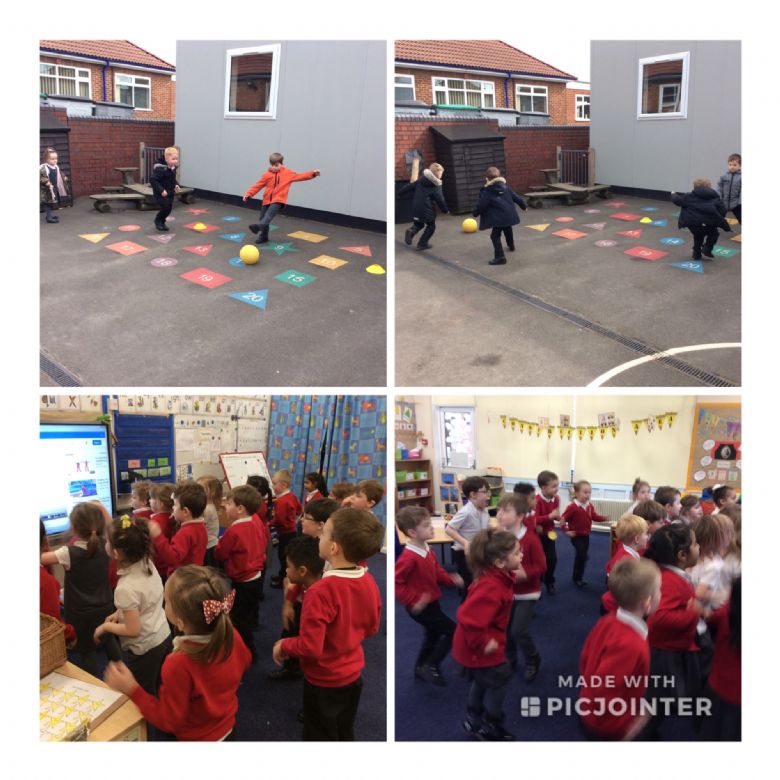 Monday 12th March
Science Afternoon
Today we had a fantastic afternoon learning how to become Palaeontologists!
We learnt a lot about dinosaurs, what they ate and what they looked like.
We used clay to create our own dinosaur fossils, after watching a volcano explode and learning how fossils were made. We also sang a song about dinosaurs. We had a great time!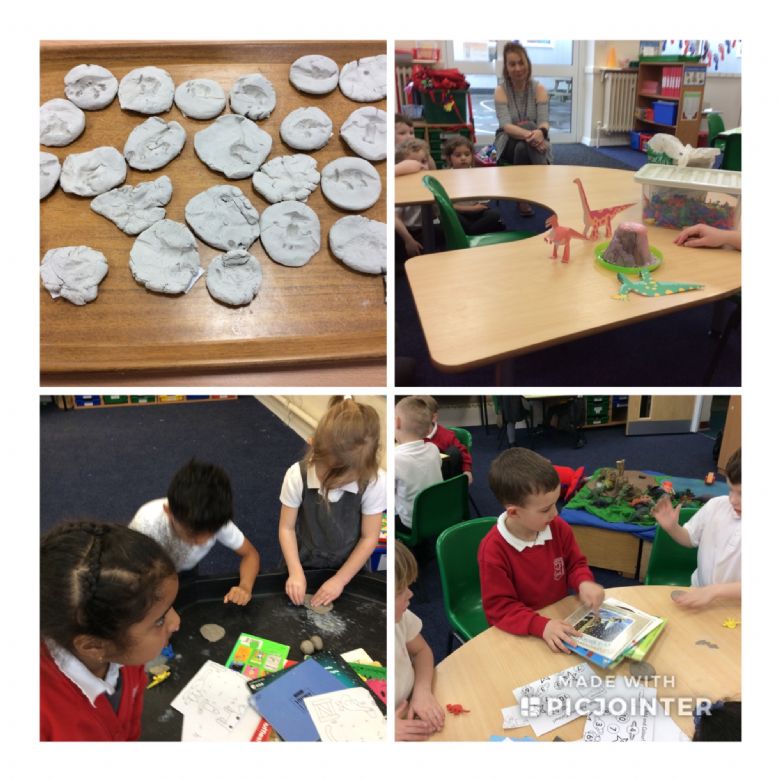 Friday 9th March
This afternoon lots of our Mums and Grandmas came into school to help us to celebrate Mother's Day. We showed them the beautiful portraits that we hd painted of them. We recited a poem and sang a song obout our Mums. We had a great time making lots of Mothers Day crafts like book marks, rosettes and flowers for our Mums. We also had a lovely afternoon tea. Thankyou for coming to school to work with us we really enjoyed it.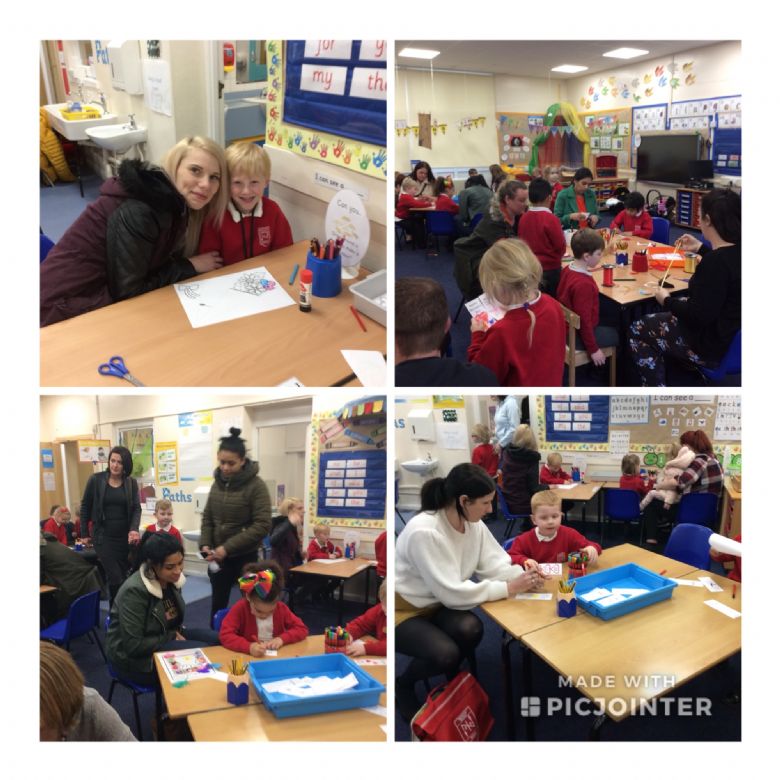 Thursday 1st March
World Book Day
Today we celebrated World Book Day. We had a brilliant time dressing up as our favourite book characters. We had a 'Giant Read' in school and Year 1 children came and read their favourite books to us in Reception. We had some exciting competitions in school with prizes for the most original dressing up costumes in each year group and the best book mark design in each class. Dilneet won the prize for the best book mark in our class. We also read lots of stories about dinosaurs and made our own dinosaur head dresses. We had a lot of fun!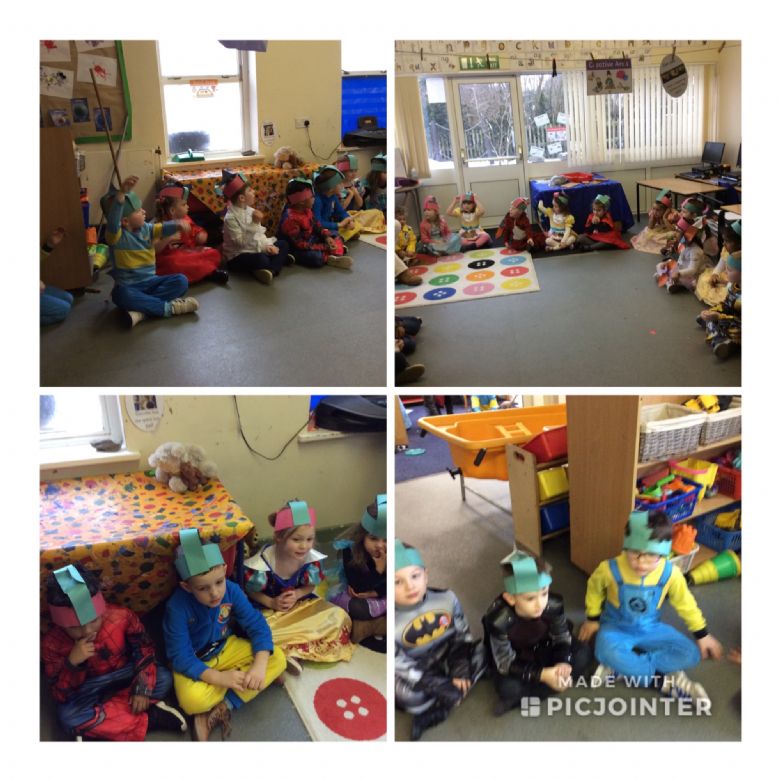 Friday 12th January
Today lots of our parents came into school for the afternoon to help us make junk models based on our new topic of Space. We made some fantastic models. Take a look at some of them!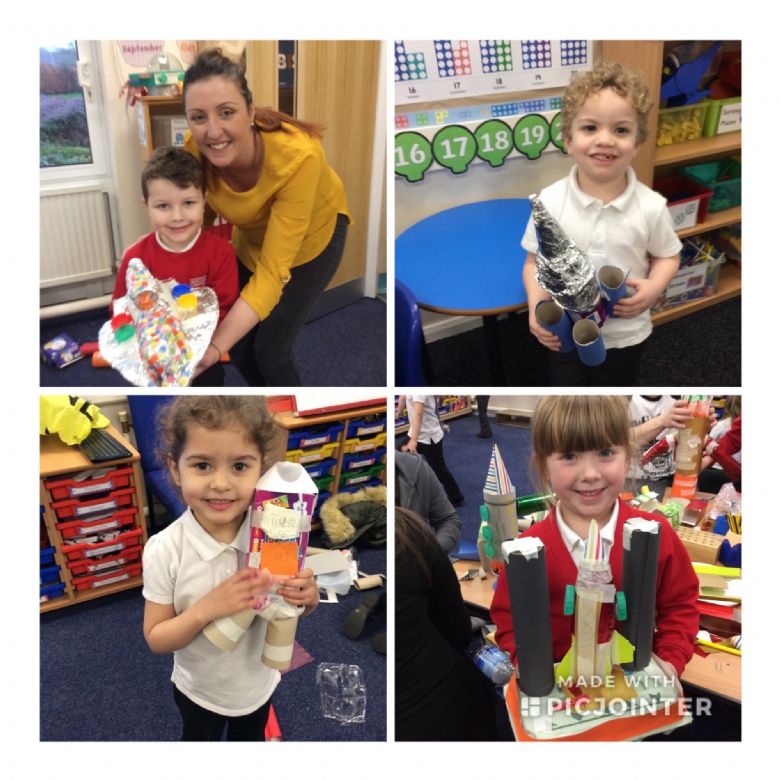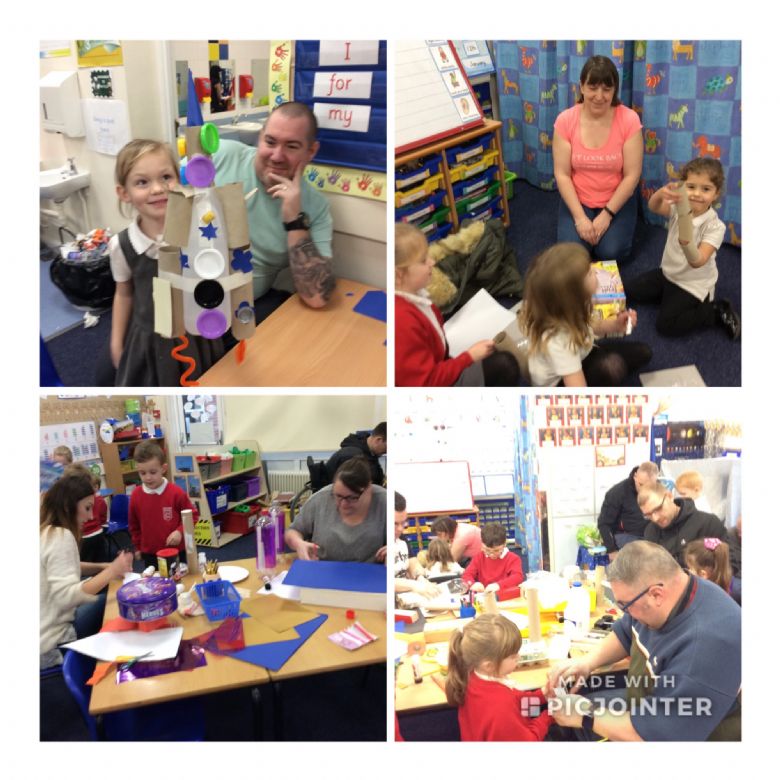 Monday 18th December
Today we went a walk to our local post office to post the lovely Christmas cards we have made. We think our families will be surprised and love them when they arrive in the post.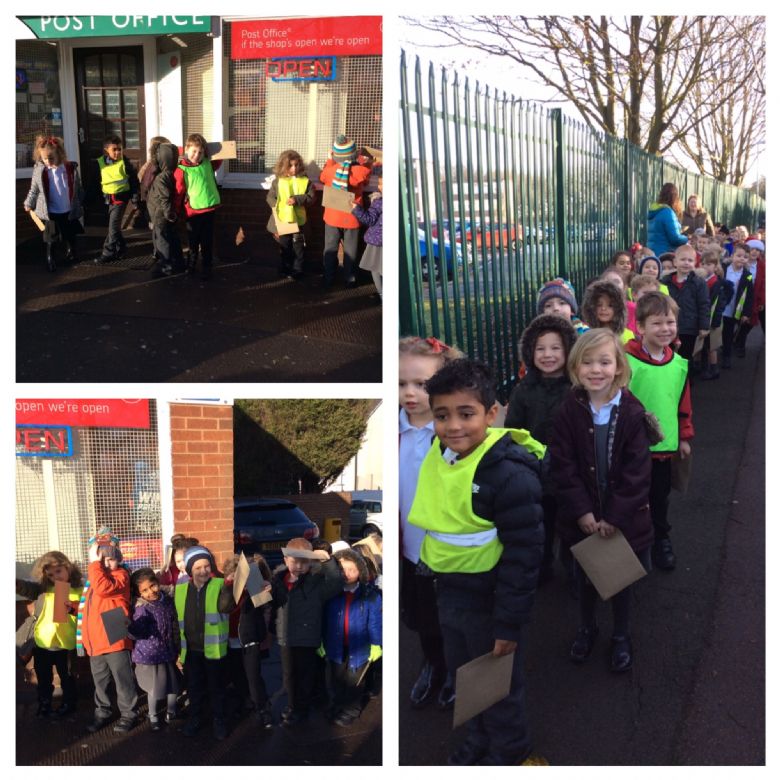 Friday 15th December
We celebrated Christmas Jumper Day today. We looked fantastic in our colourful Christmas jumpers.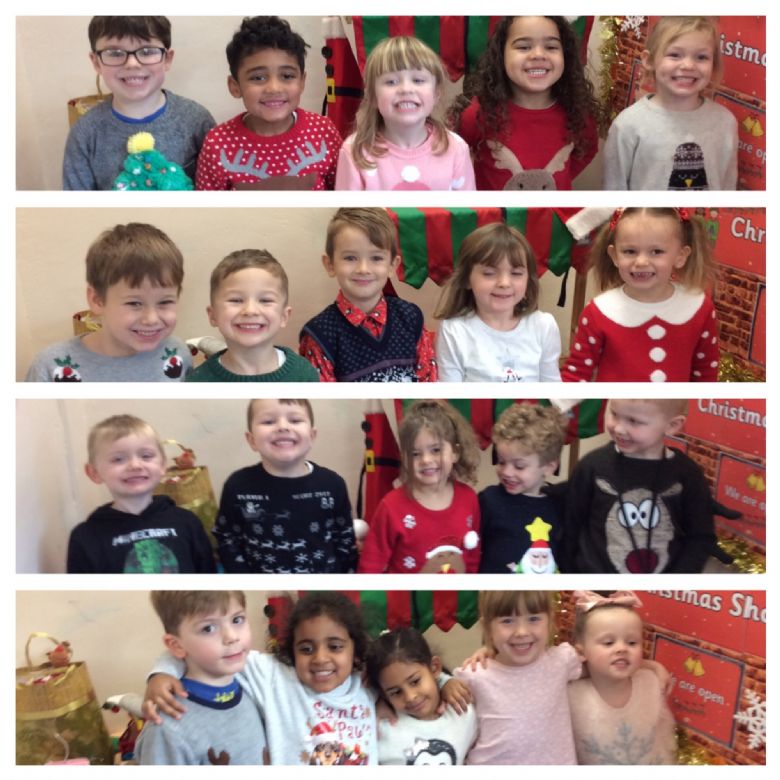 Thursday 7th December
Today we have had our last session of Yoga until after Christmas. Everyone has enjoyed joining in with some cool moves with Nat. We have learnt a lot!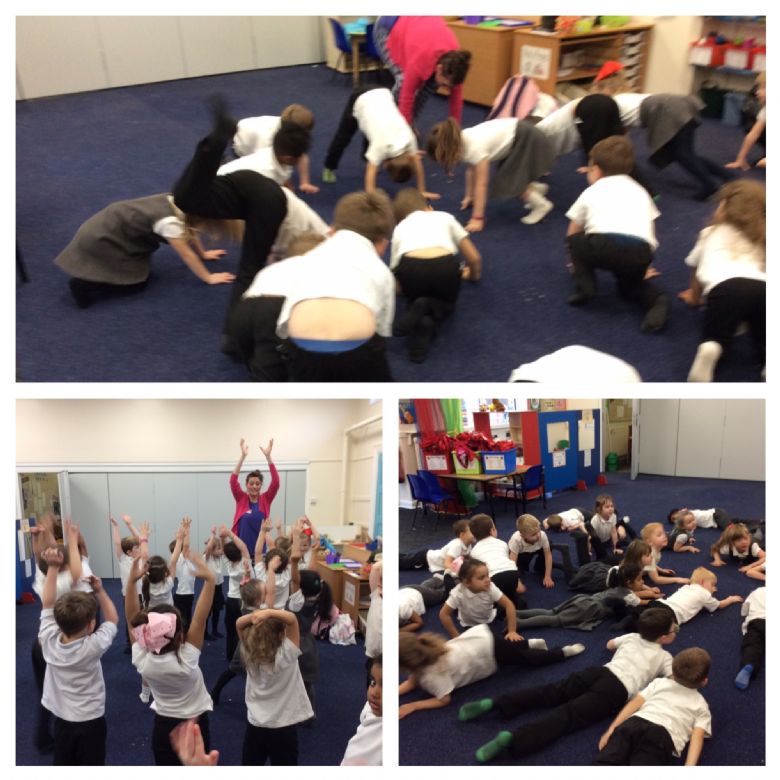 Friday 24th November
Wedding Day
Today we hd a very exciting day in Reception. We had our own pretend wedding. We made wedding cards, bunting and confetti. We had a bride, a groom, two bridesmaids, a bestman, the father of the bride and the bride's mother in our wedding party. We all dressed smartly to go to the wedding, attended the wedding ceremony and had a great party afterwards. We had lots of music and dancing and some lovely food sent in by our parents. Alicia's Mum made us a fabulous, real wedding cake. We all had a great time at the wedding.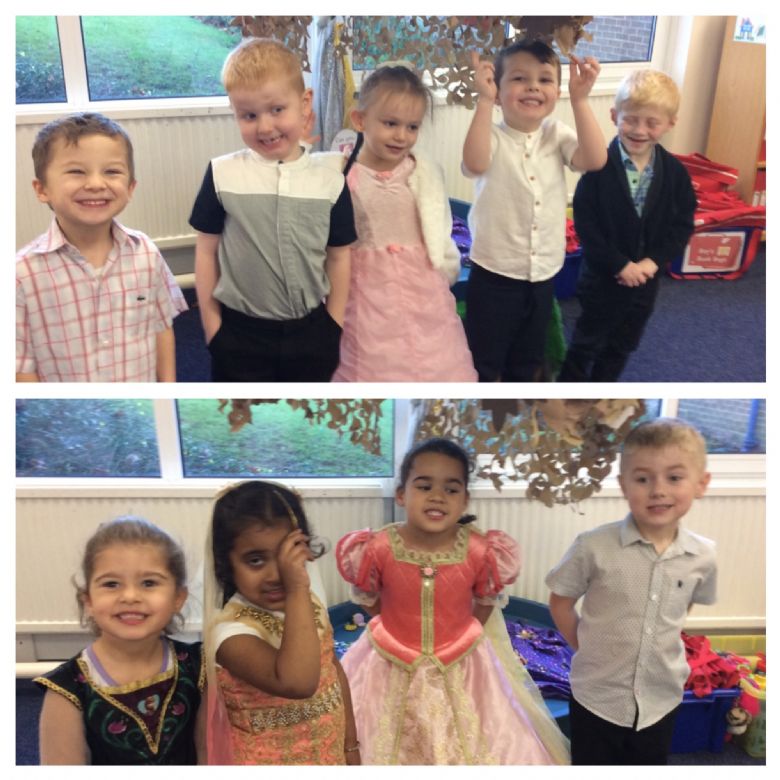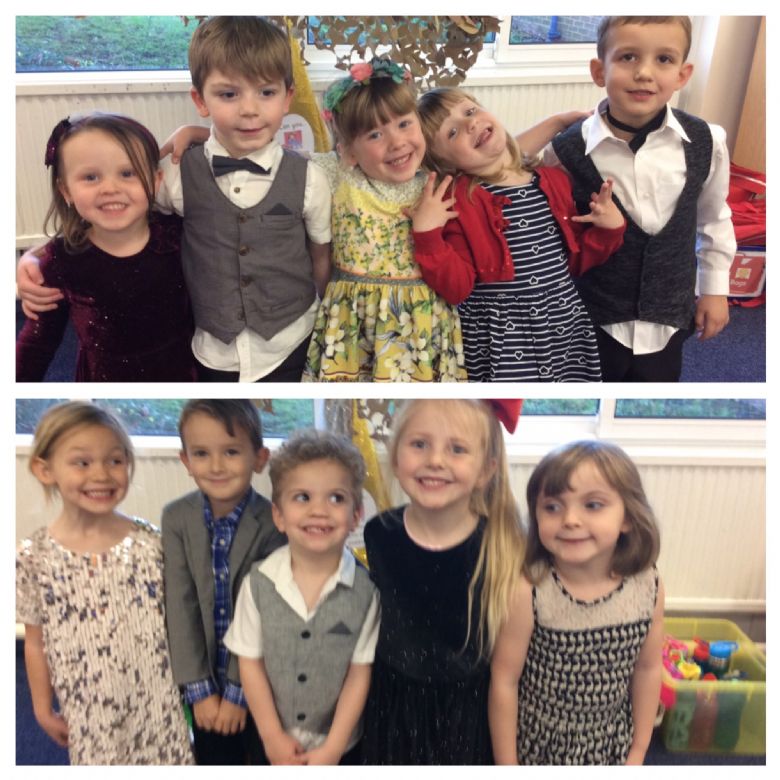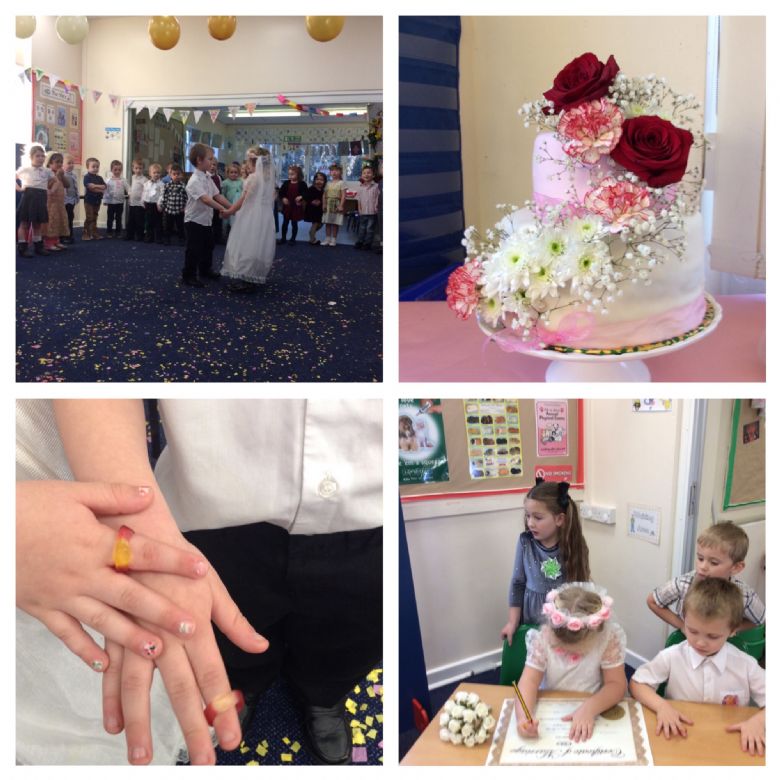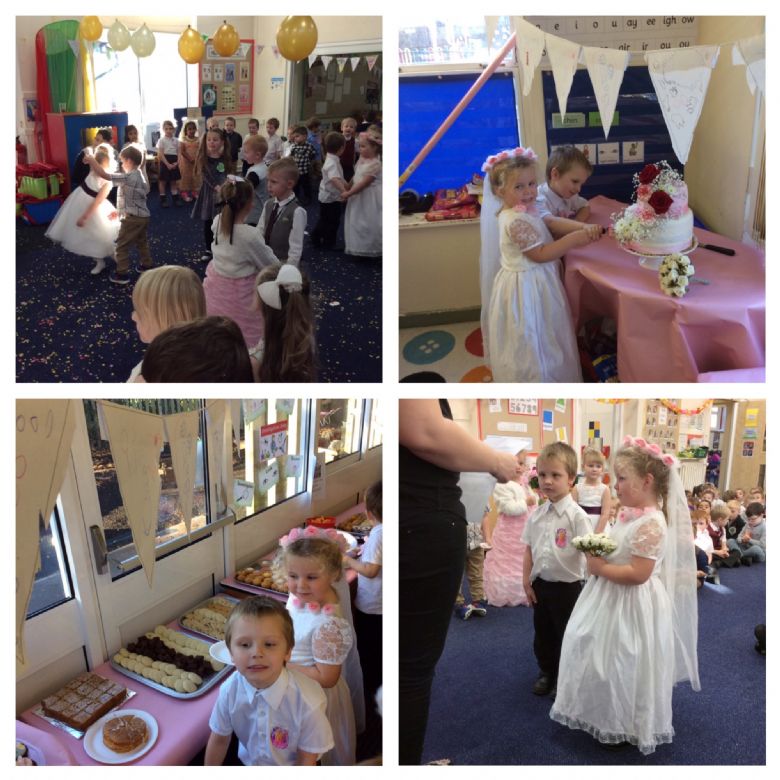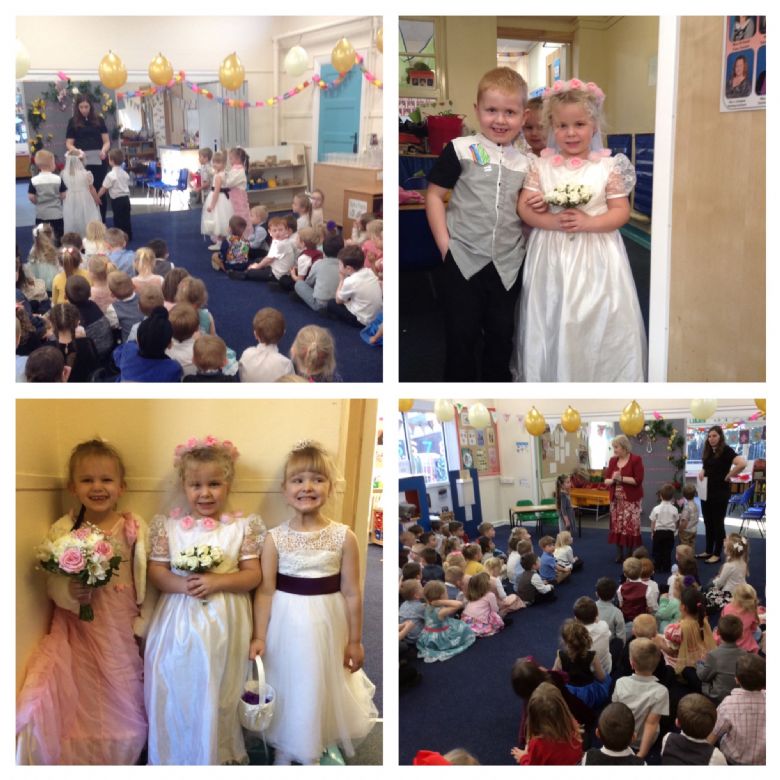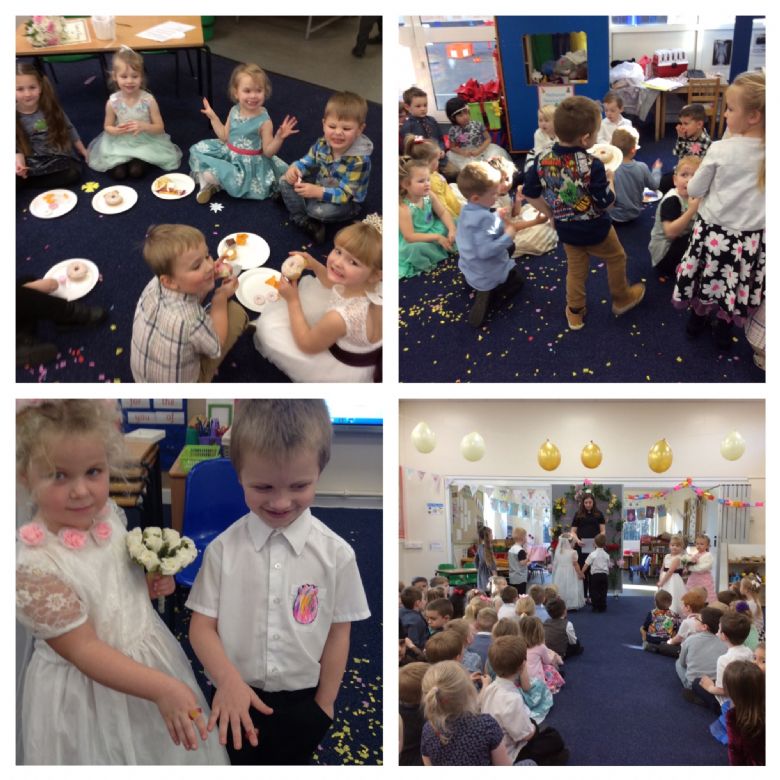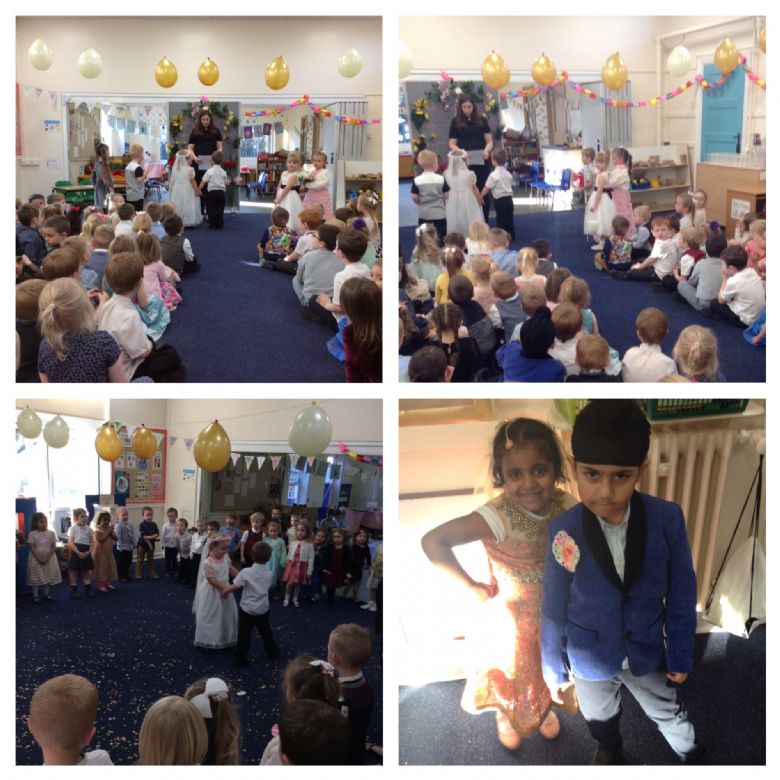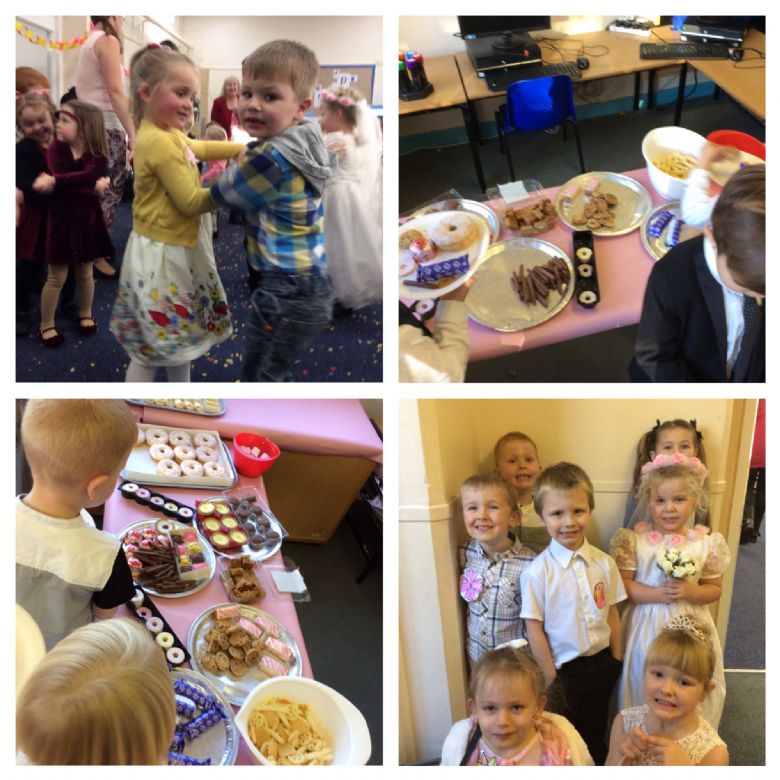 Children in Need
Friday 17th November was children in need day. We all dressed up and brought in to school some money to put on a giant Pudsey Bear. Our school raised over £330.00 for children in need. Thankyou to all our parents for their generous donations.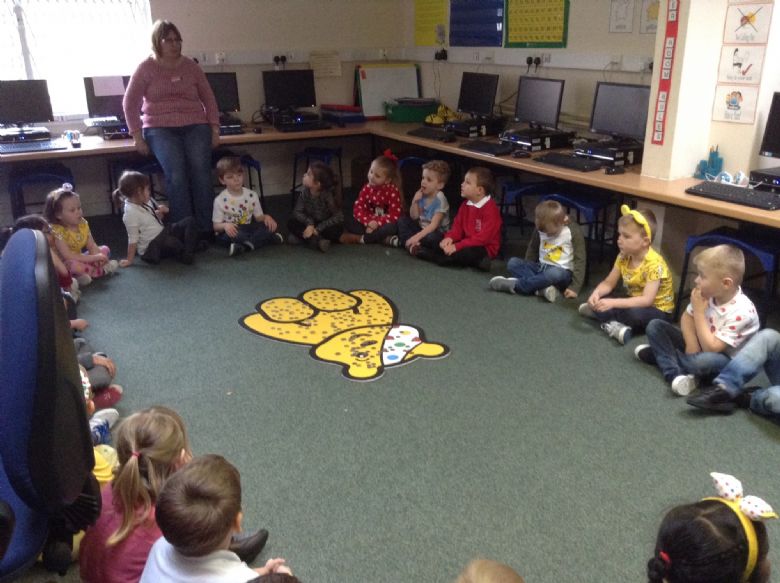 November 16th - Vets Visit
Today two nursed from our local Vets came to visit us in Reception. They talked about how they look after animals and make them better when they are ill. They brought two pet snakes for us to look at!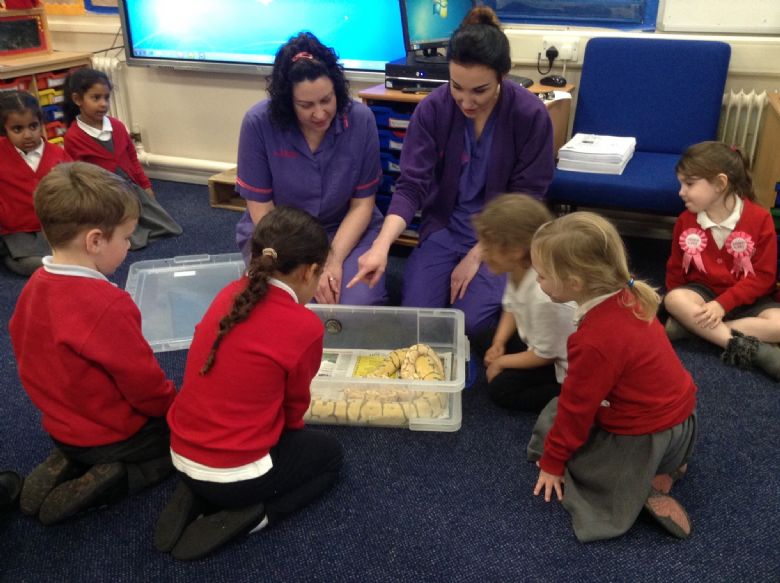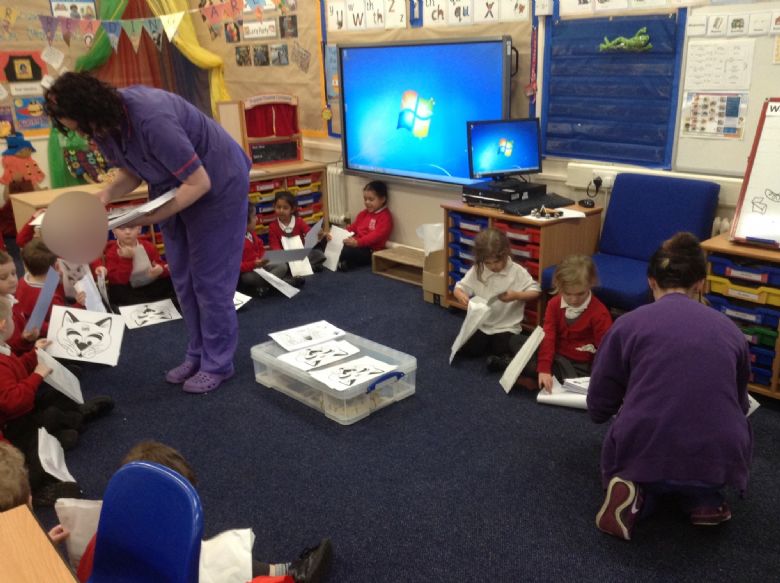 Week beginning 6th November
This week in Reception we have been larning all about Bonfire night. We have listened to the story of Guy Fawkes and talked about how we celebrate Bonfire night. We have made rockets out of 2D shapes and printed fireworks with paint and glitter. We celebrated Bonfire night by having a pretend bonfire, singing songs and having hot chocolate and marsh mellows. We had a great time!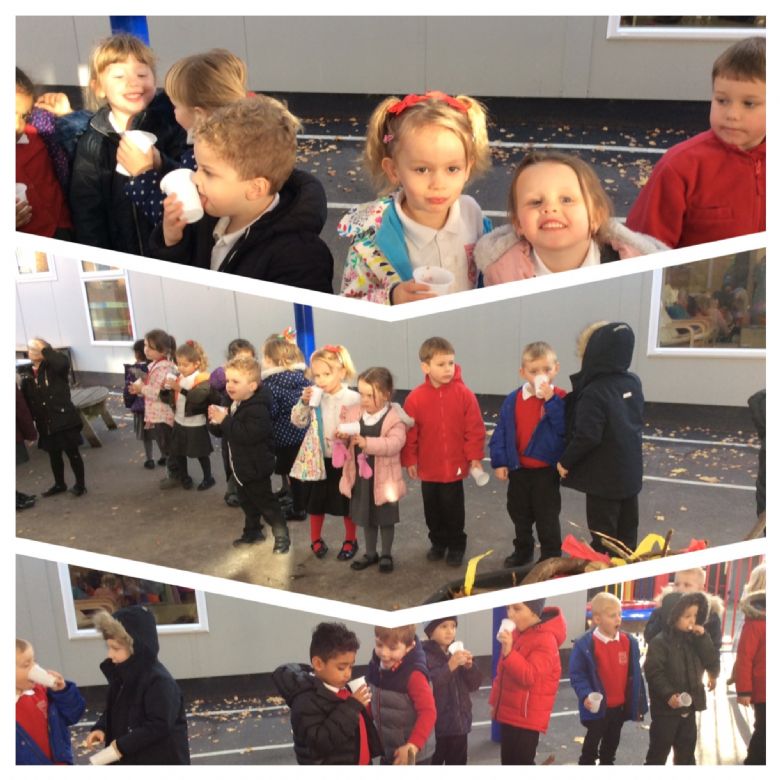 Friday 10th November
Today we learnt all about keeping safe on the roads. We learnt to think, stop, look, listen and hold a grown ups hand when we cross the road. We also listened to a story about keeping safe an took a copy of the book home to our families so that we could tell them how to keep safe on the road.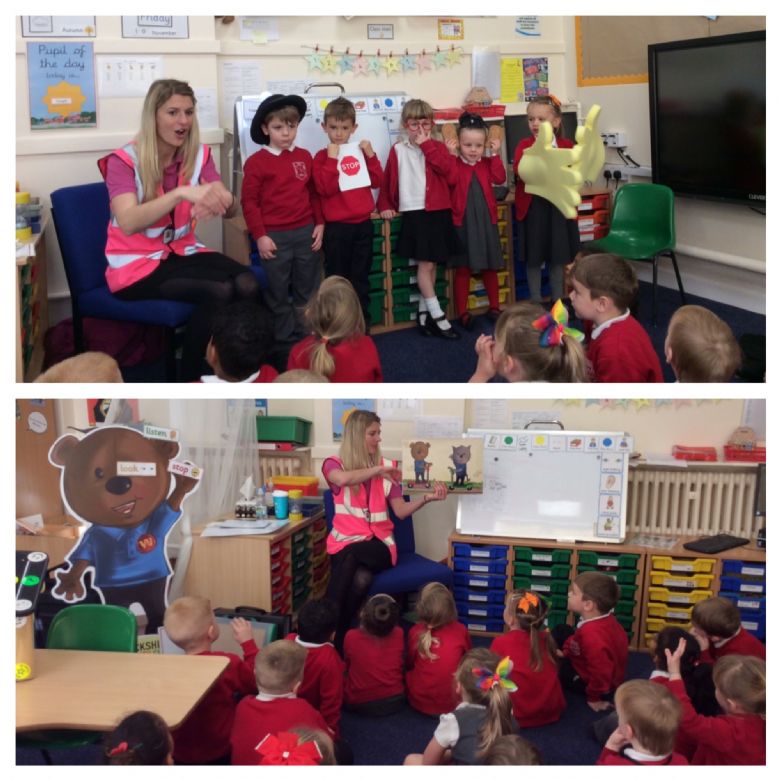 Autumn
This week we have been learning all about Autumn. We have been on an Autumn walk to look at all of the trees and collect leaves, conkers, twigs and acorns to use in the classroom.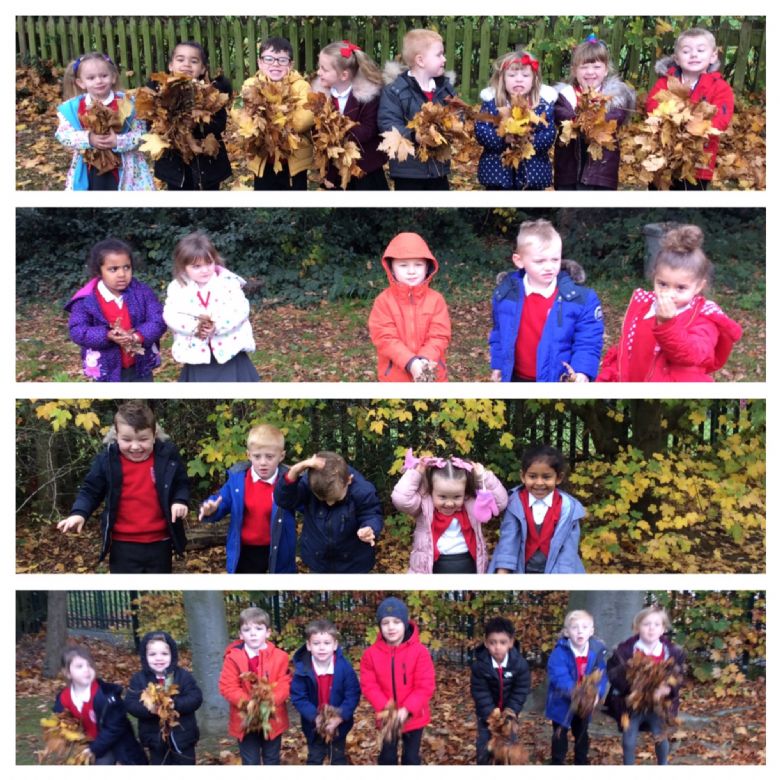 Diwali
This week we have been learning all about Diwali. We have listened to stories, played with Diwali puppets and made lanterns. We have also made diva pots, rangoli and mendhi patterns and put ten heads on Ravan the evil king. We had a great time learning about Divali!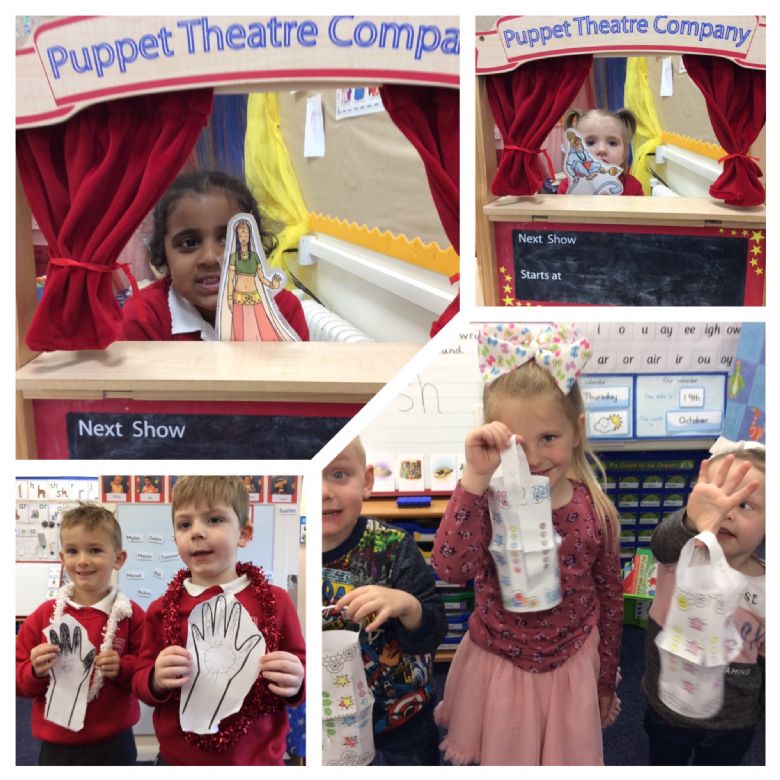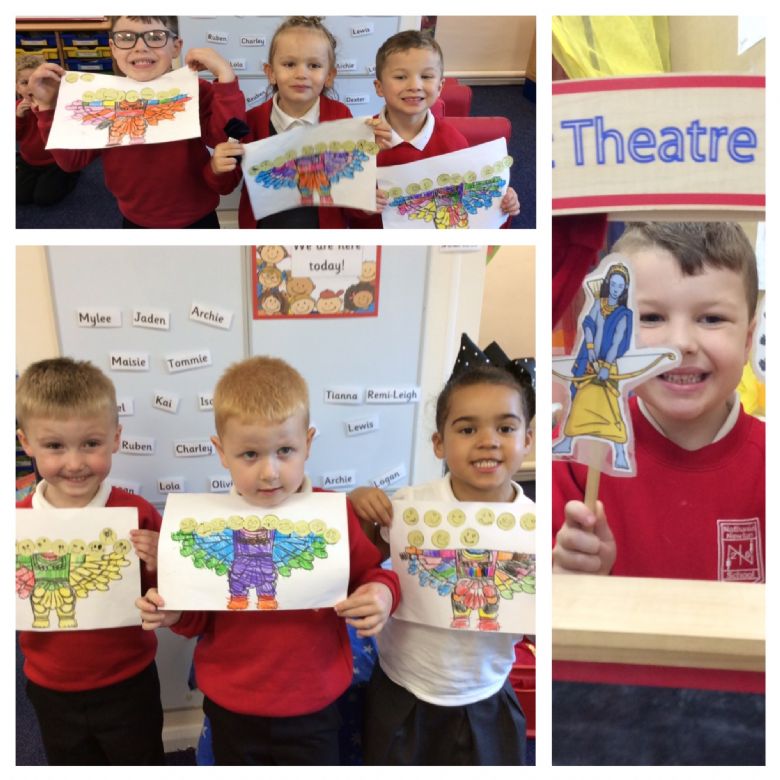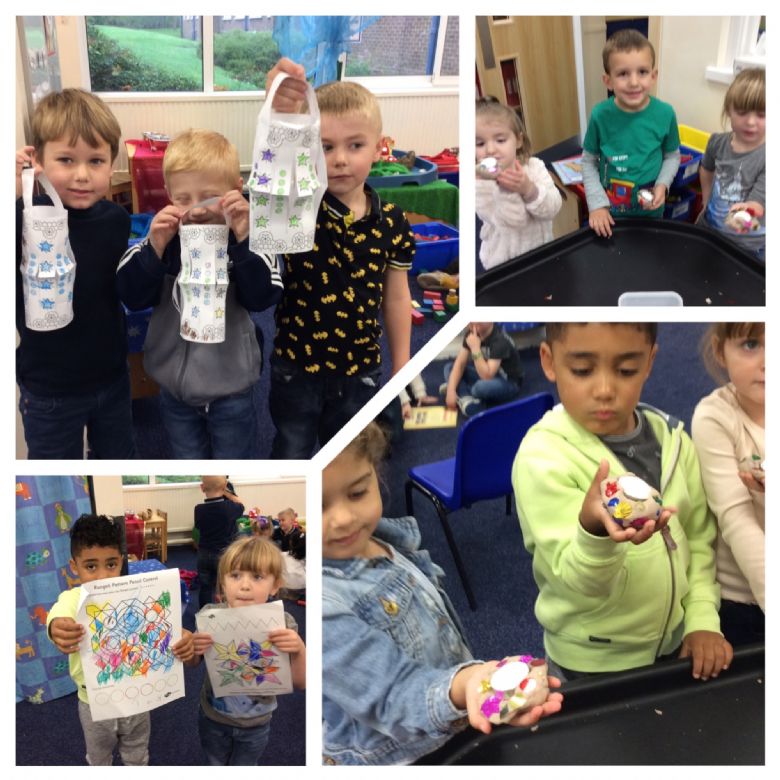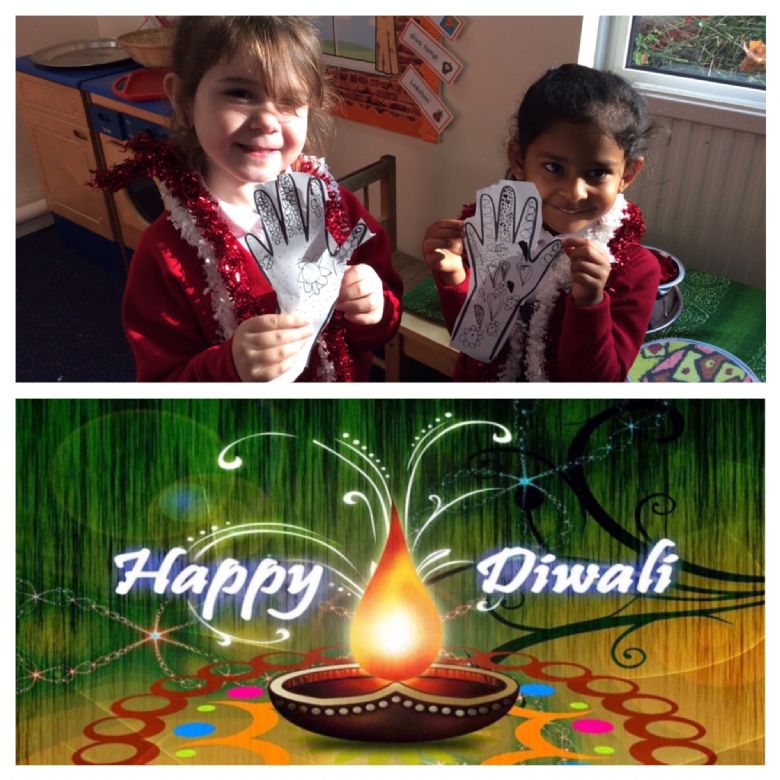 Exploring the New Play Equipment
On Friday we went and tried out the new play equipment on the field. We had a great time and everyone completed the obstacle course. We are looking forward to our next go!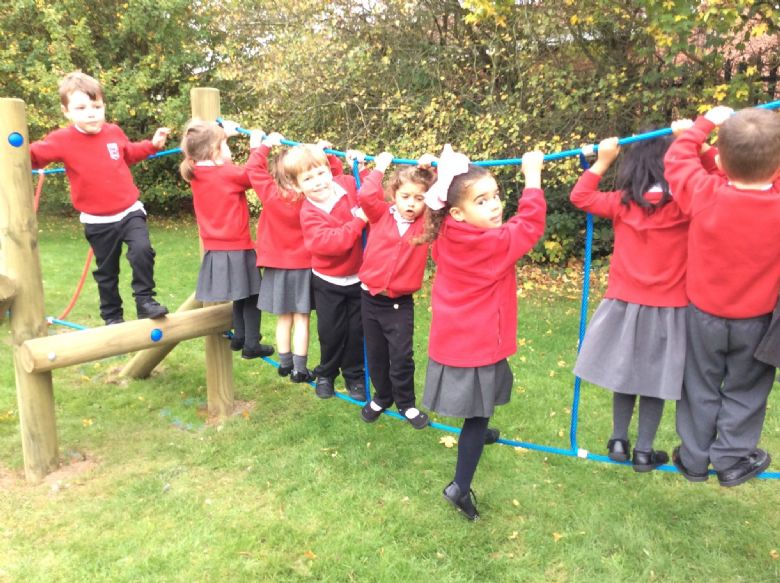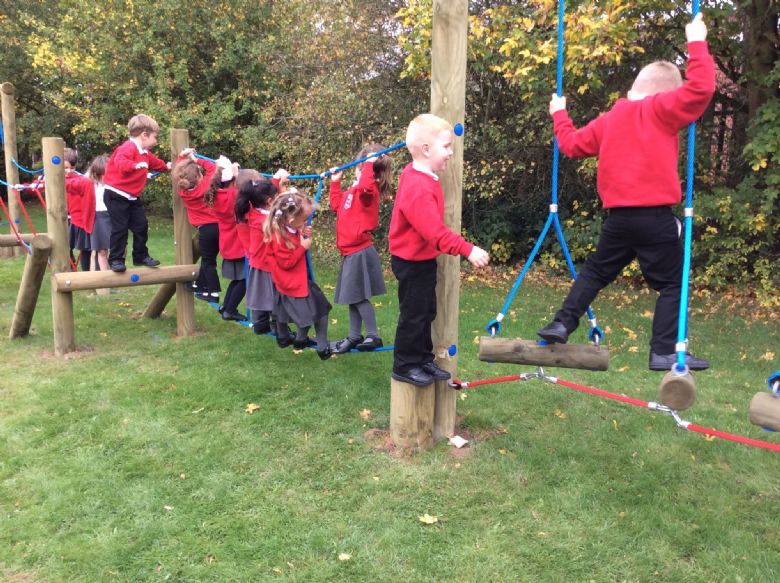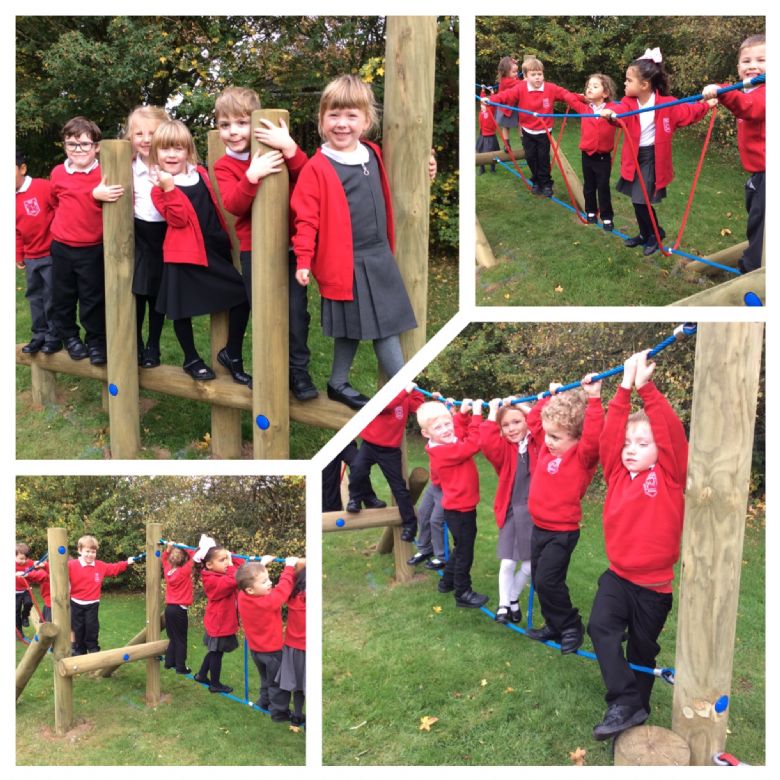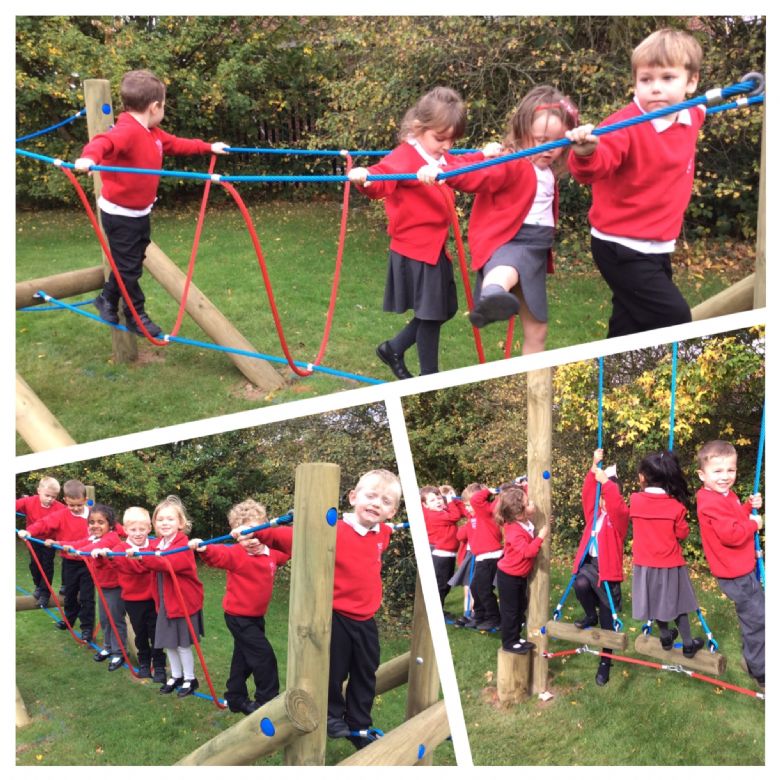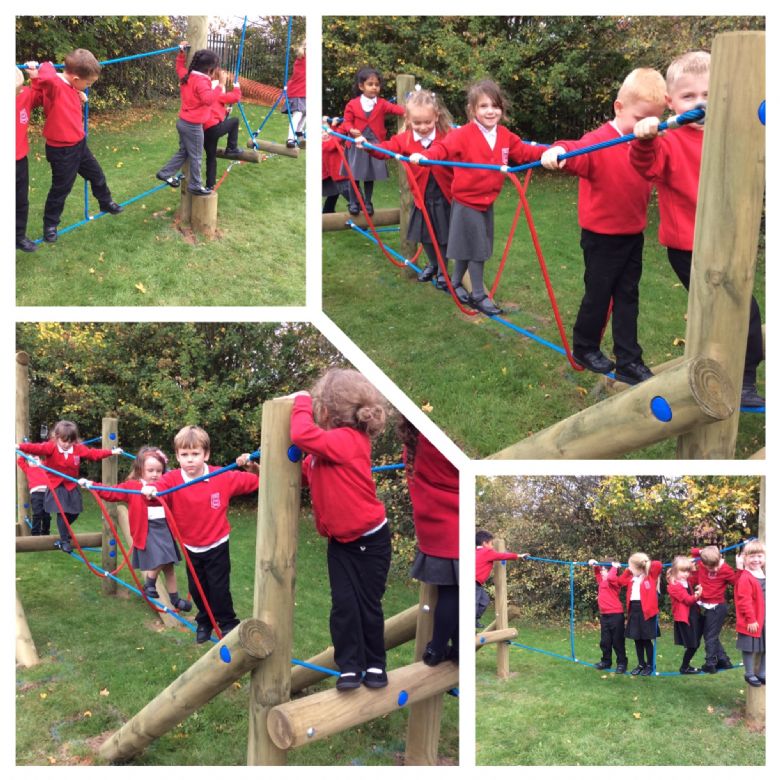 Pre-pedal
Last week children had a brilliant time learning about balance, weaving and gliding on bikes.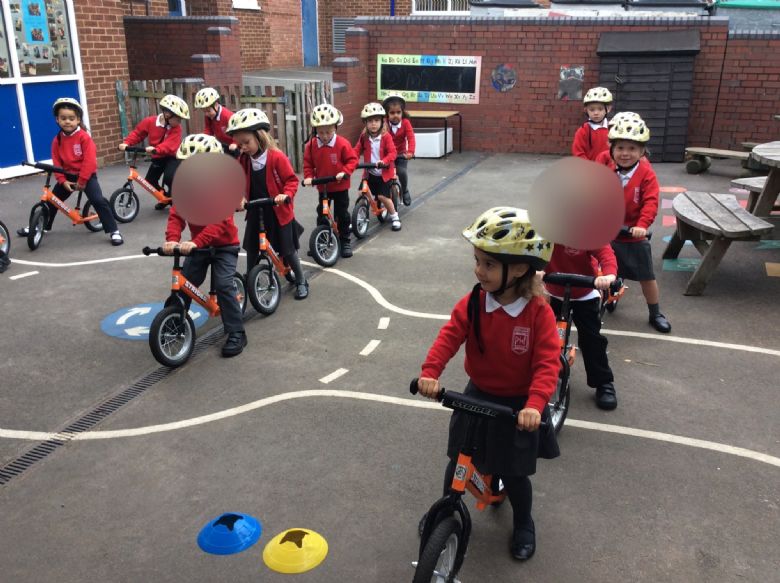 Welcome to RHi's class page
We have had a brilliant first week in Reception! Click HERE to see our photographs.