In this section...
Welcome to RHu!
Come and see what we have been learning about in our class!
Measuring in the Woods
Today, we went out to the wooded part of our outdoor area to do some measuring. We used pieces of string to measure around the trees. Then we went onto the playground and laid our pieces of string out on the ground which we then measured the length of using our feet. We had so much fun and now know all about measuring using non-standard units!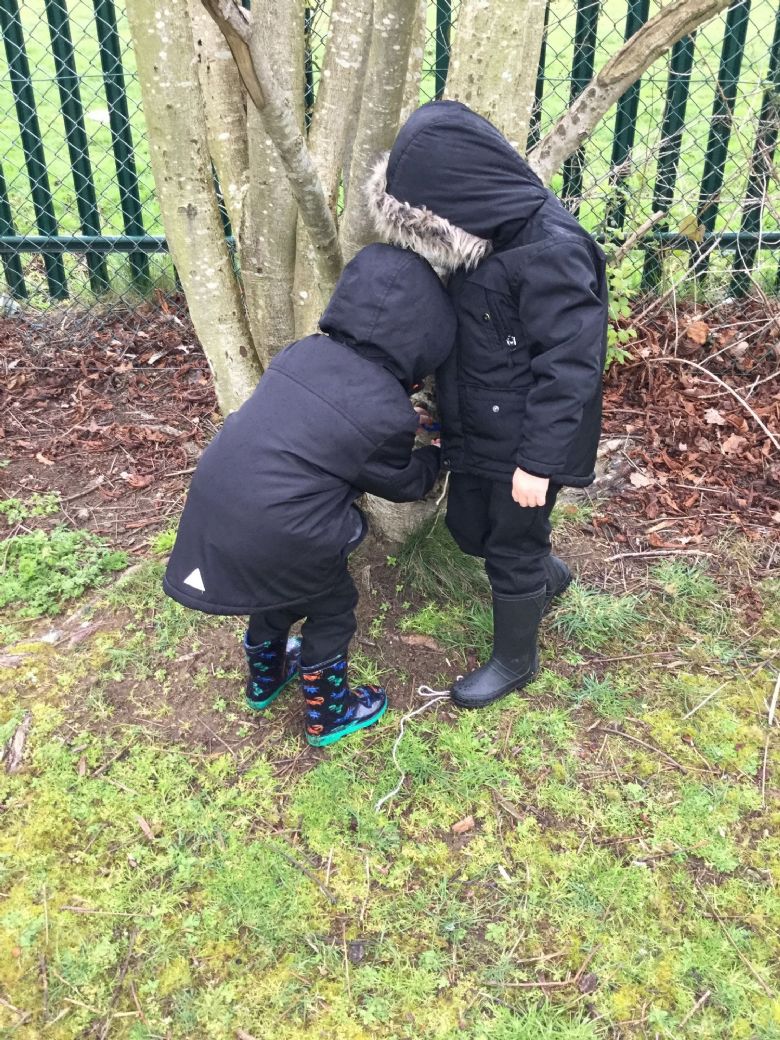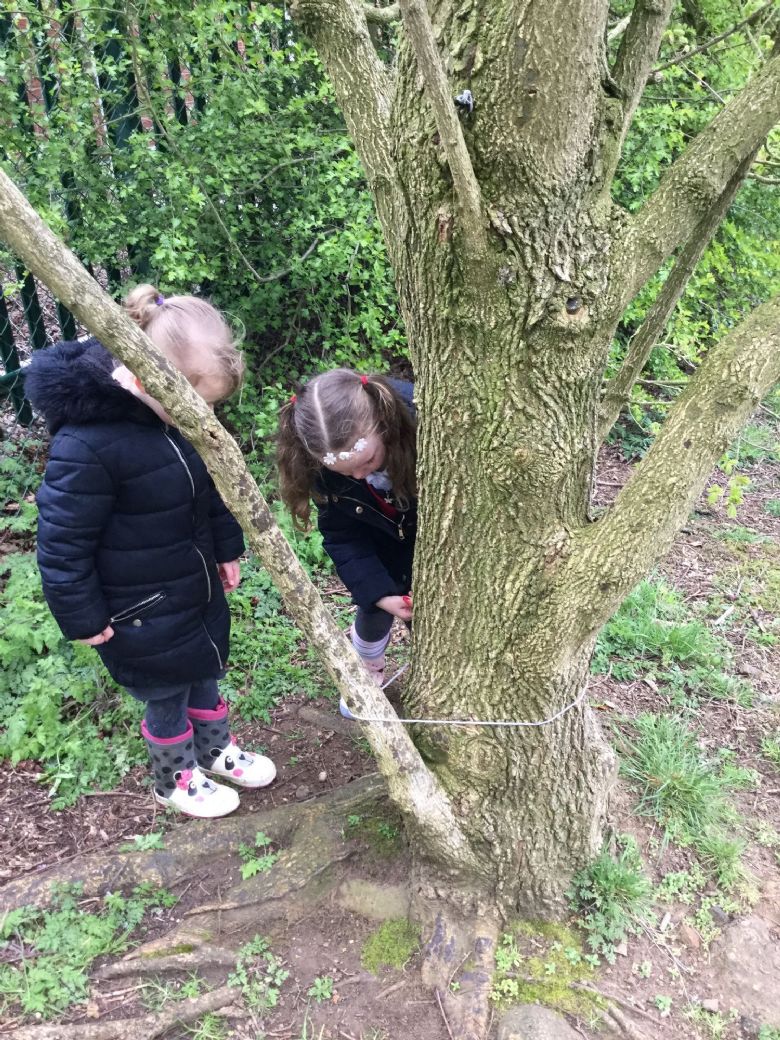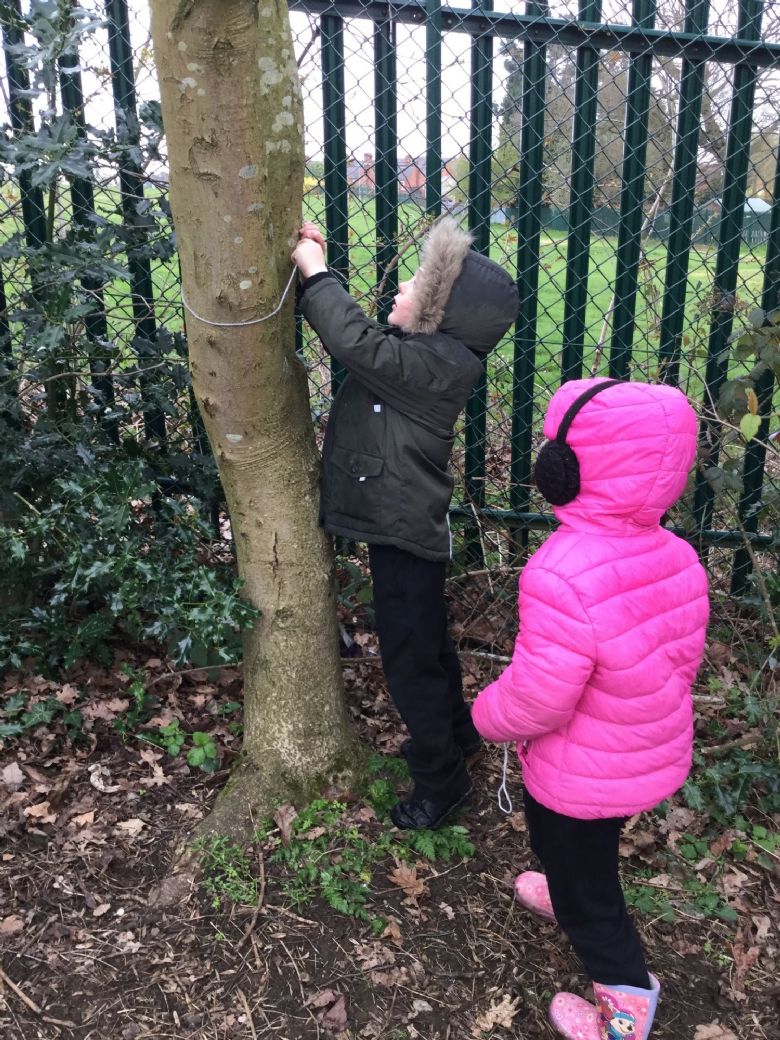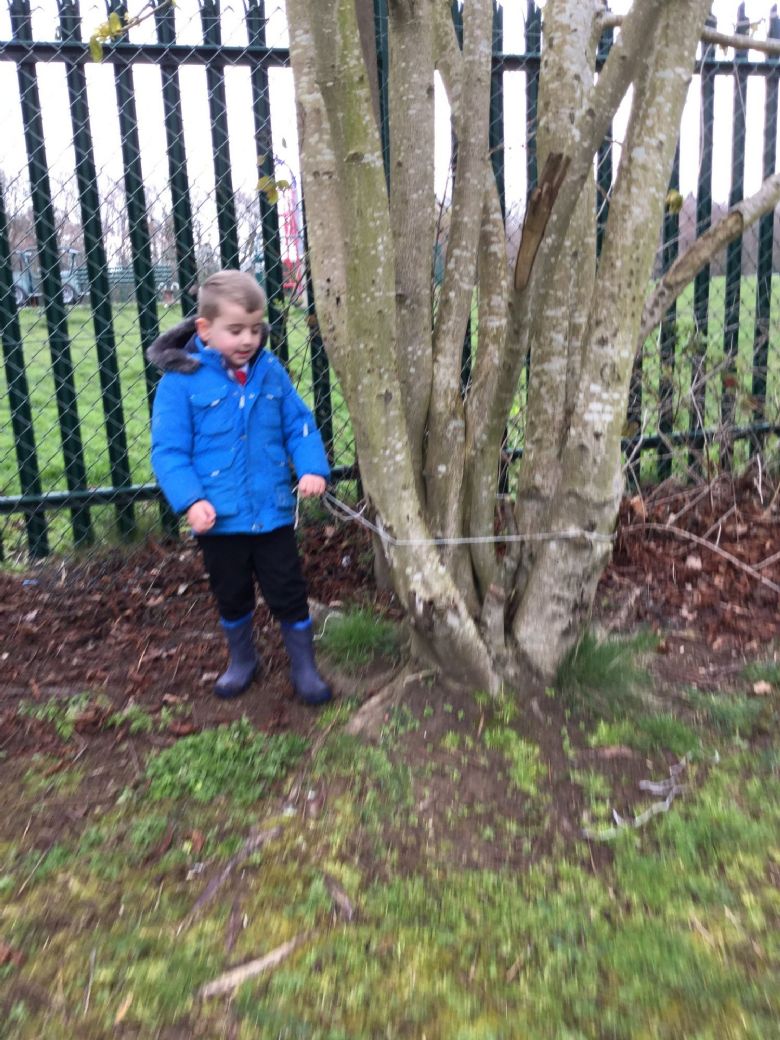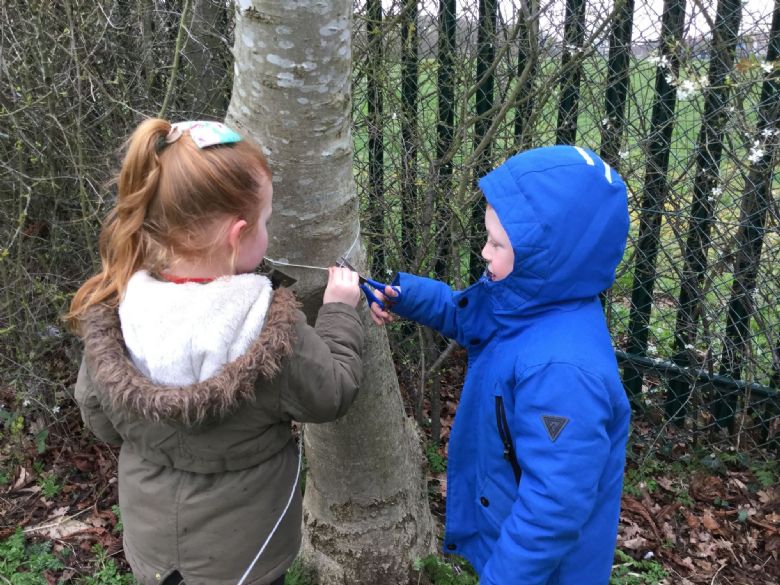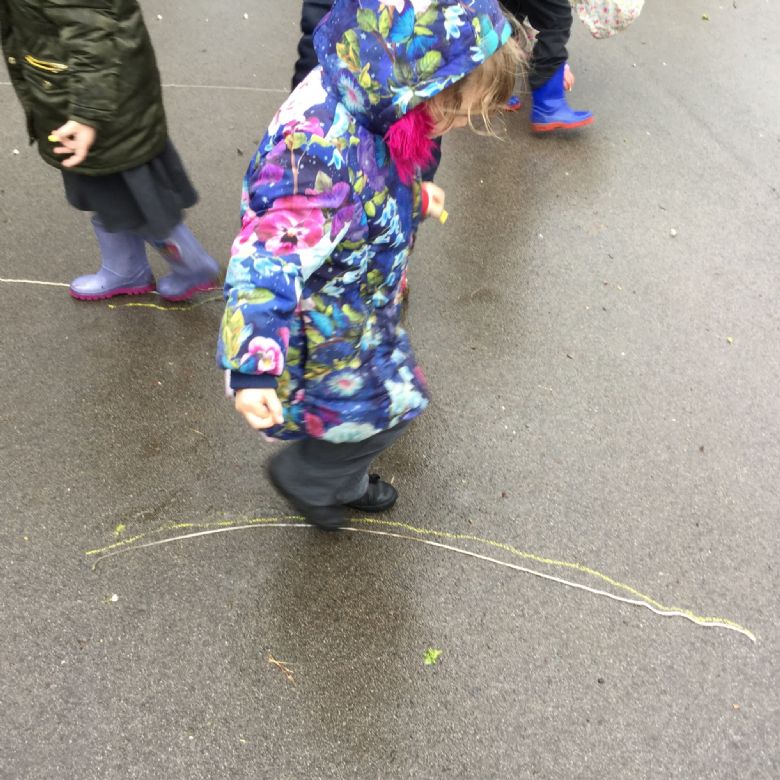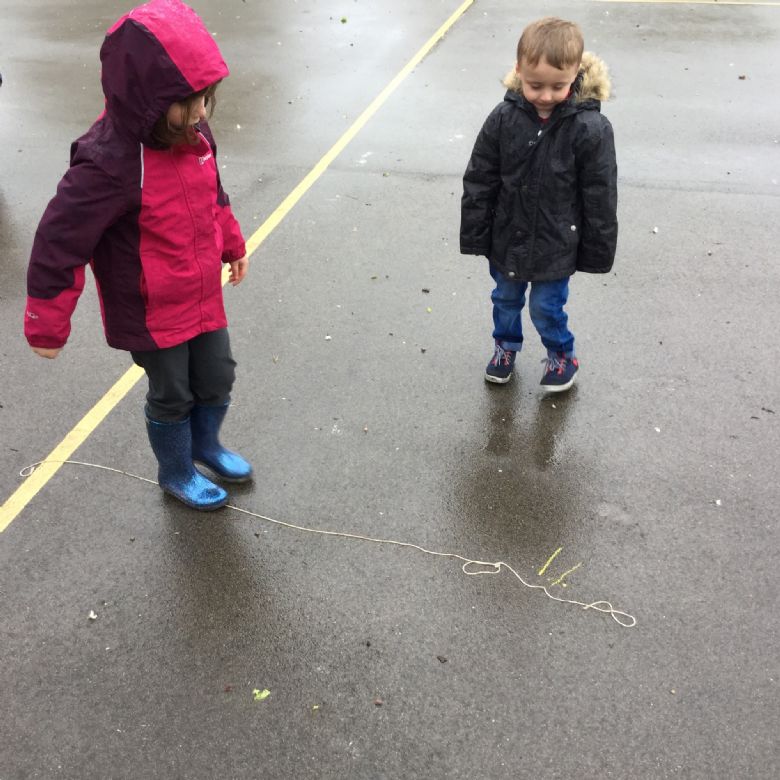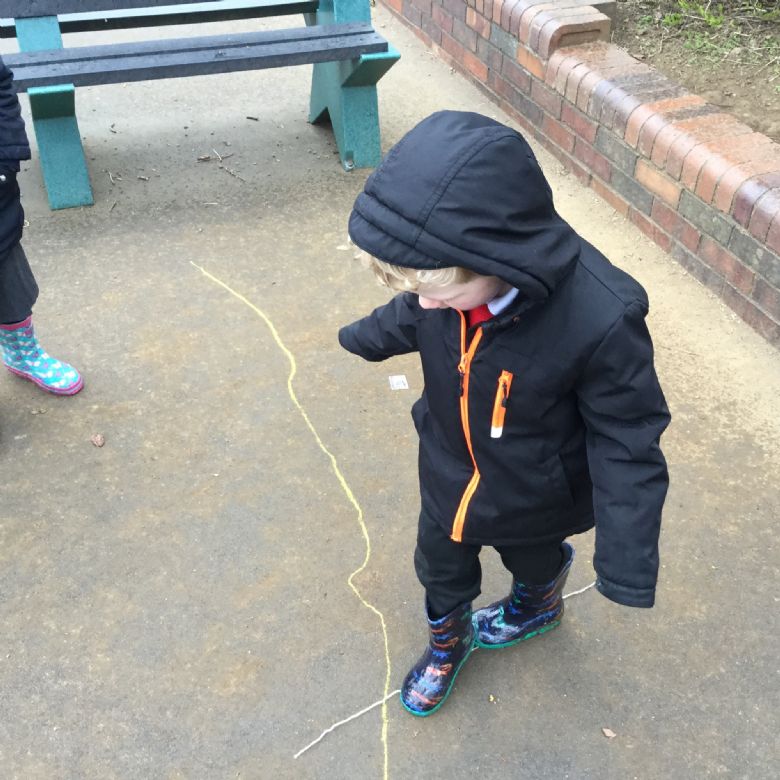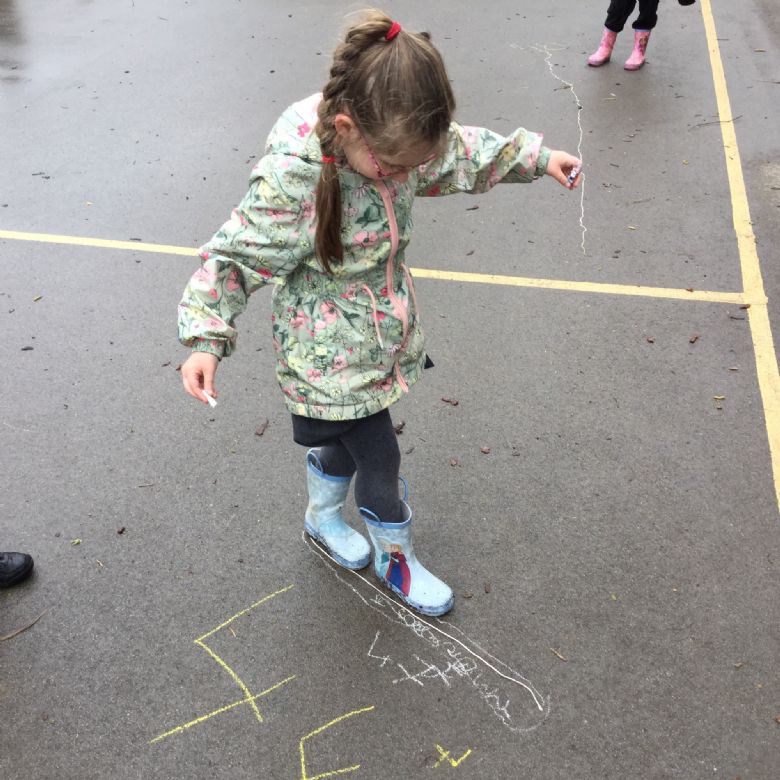 Making the Number 4
This week, we have been learning all about the number 4 and how to represent it in different ways. Can you think of any other ways to represent 4?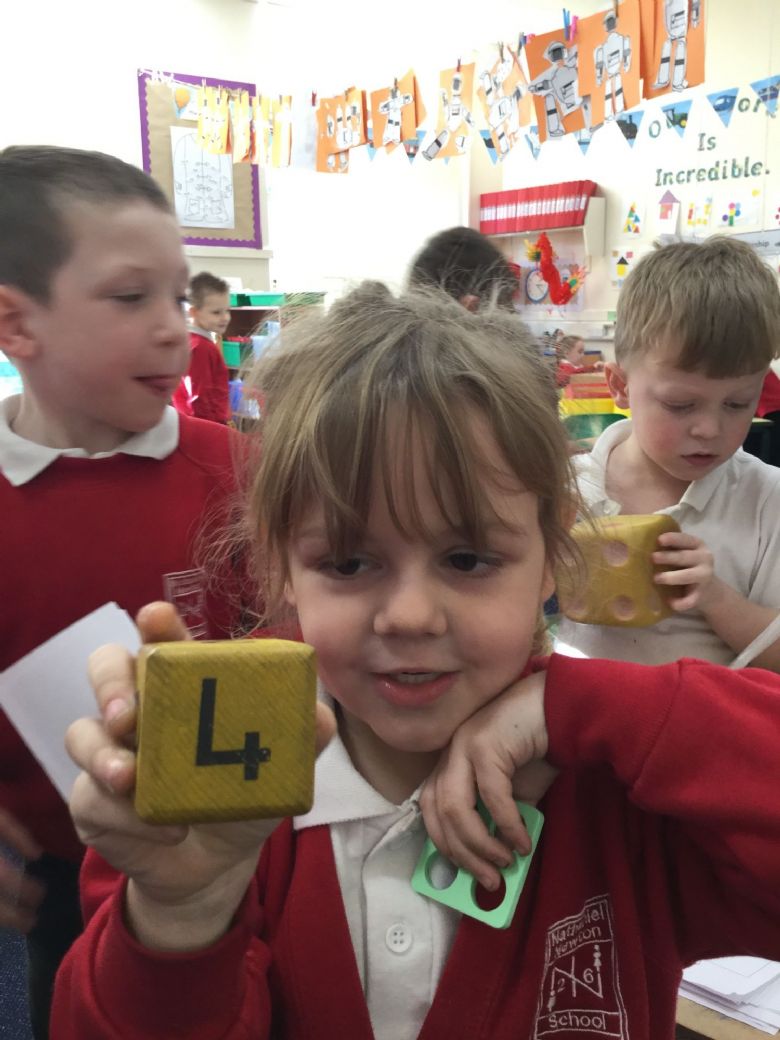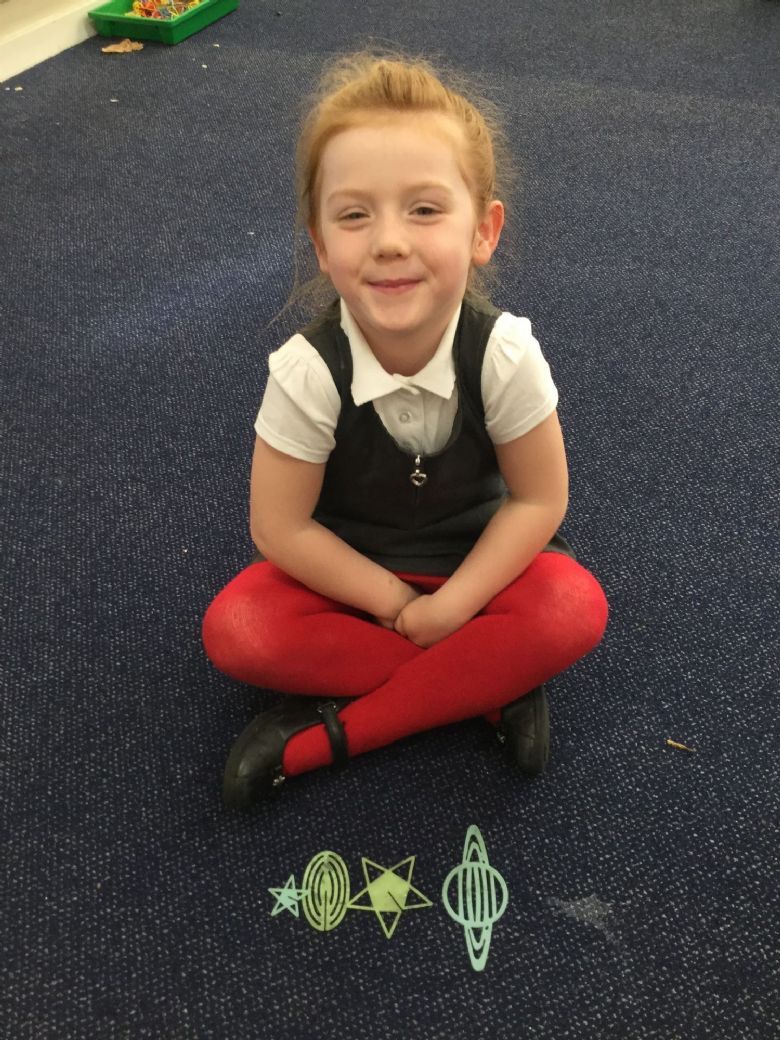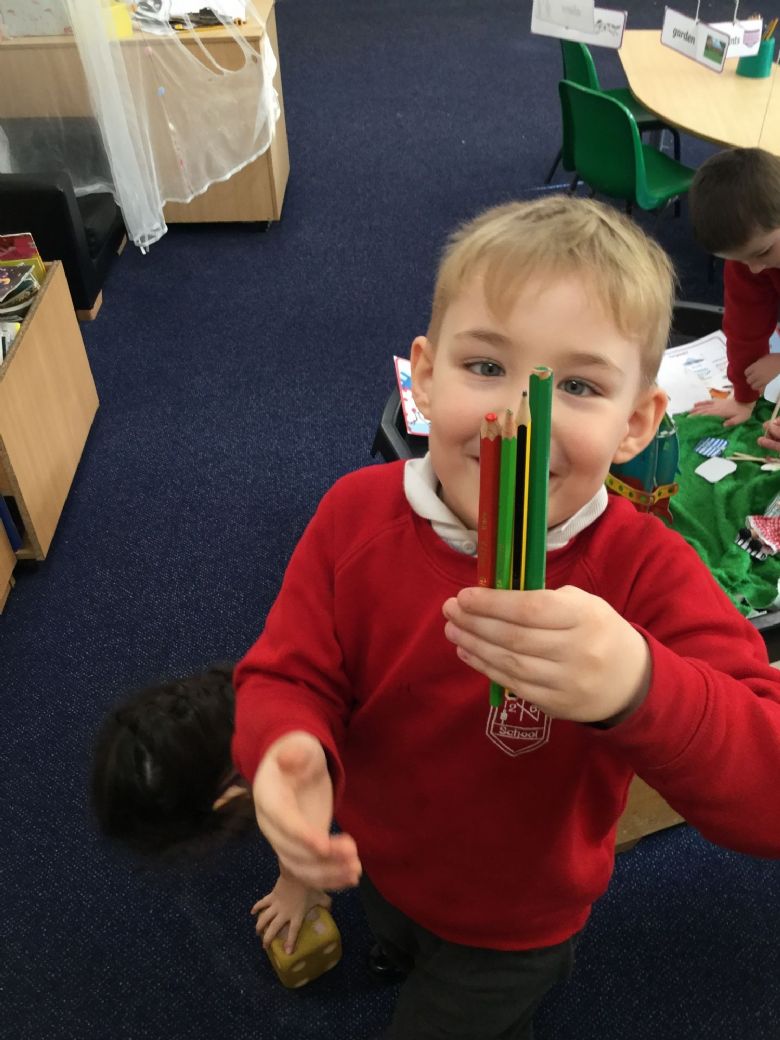 Repeating Patterns
We have been learning about what a repeating pattern is. We know that we can make a repeating pattern using any objects! Can you see what our patterns are?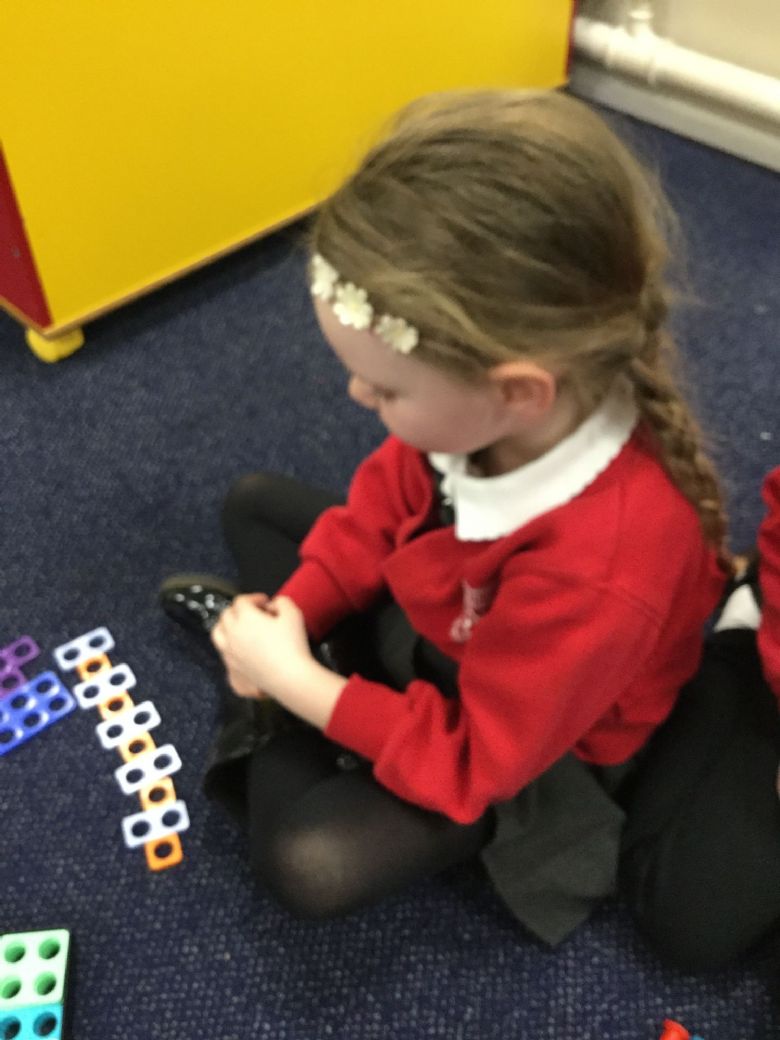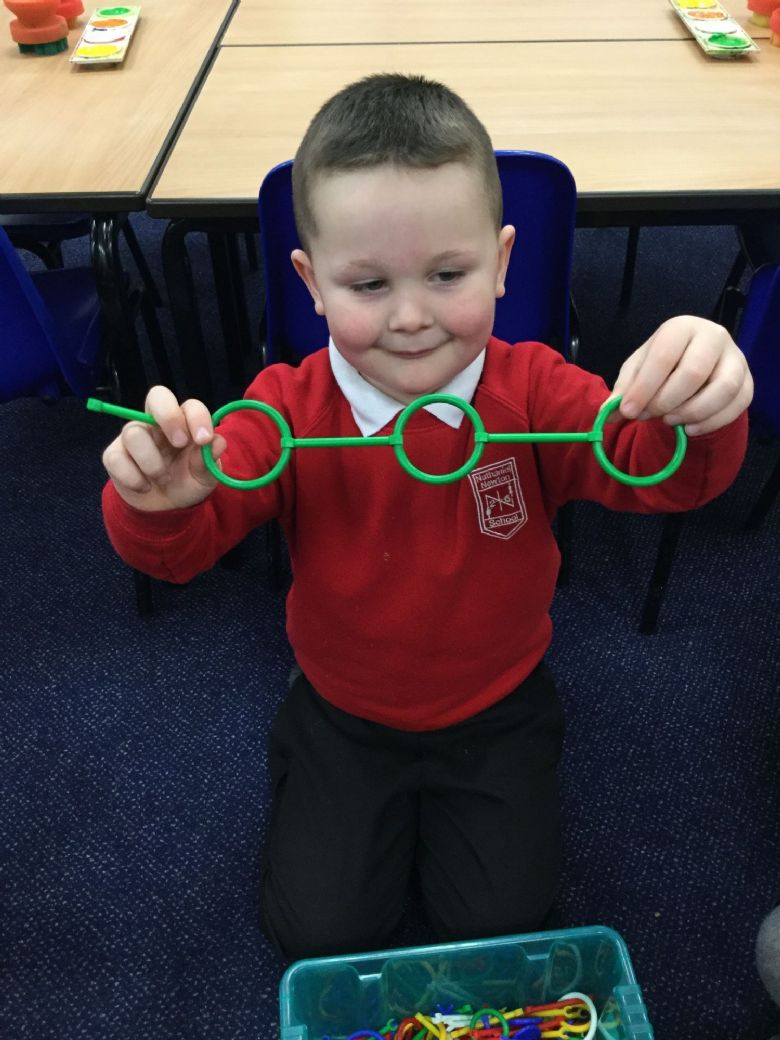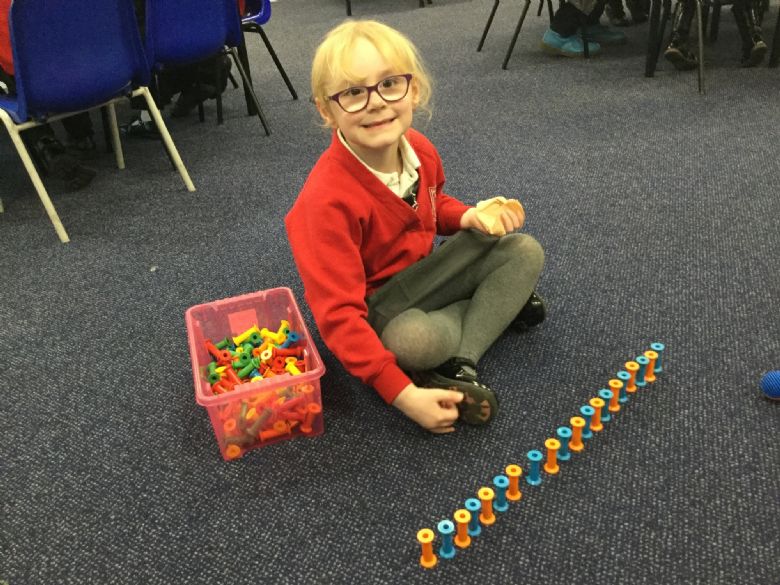 Weighing
Today we received a special message from Spaceman Spencer asking us to weigh a rock he had found on the moon. We had to find out if it was heavier or lighter than some other rocks. Can you tell which rock was the heaviest?