In this section...
Spring 1 Happy new year!
Well done to all these children who have completed their History homework. It is lovely to find out what their parents and grandparents favourite toys were then they were 5!
There is still time to return homework and receive 5 stars!!!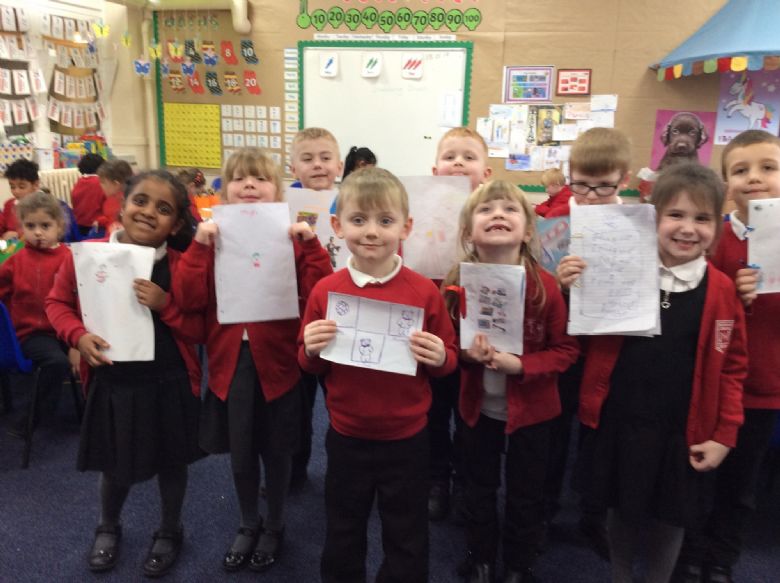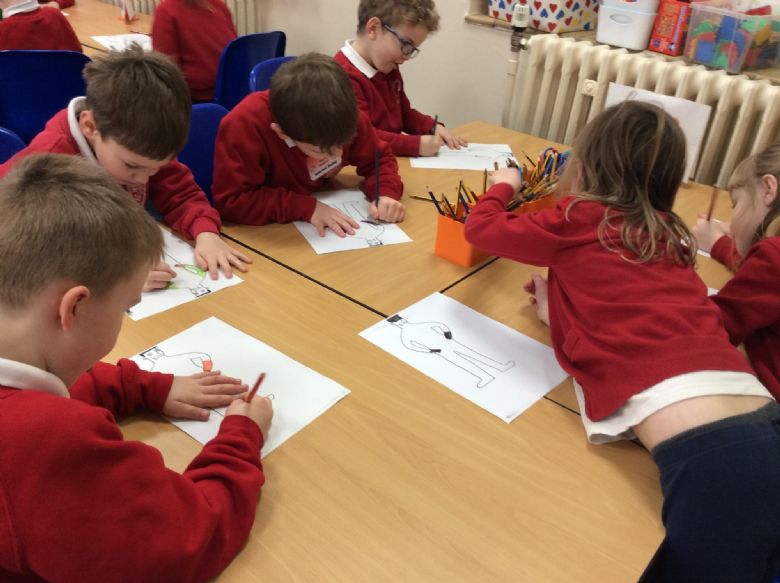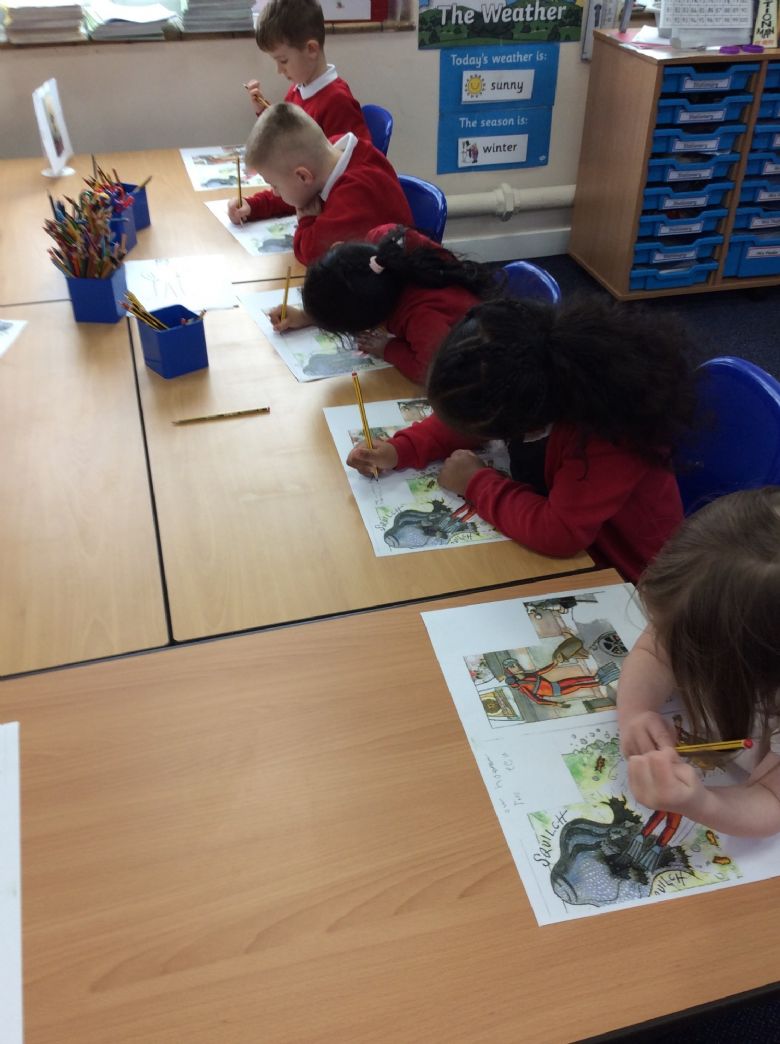 The children have been creating their own designs for Traction Man by drawing a new outfit for his next adventure.
They have also been retelling their favourite part of the story by writing the events to match the pictures.
We have been acting out the story of TRACTION MAN. He is a Superhero who has lots of adventures. The children will be writing their favourite part of the story and predicting how it will end. Watch this page!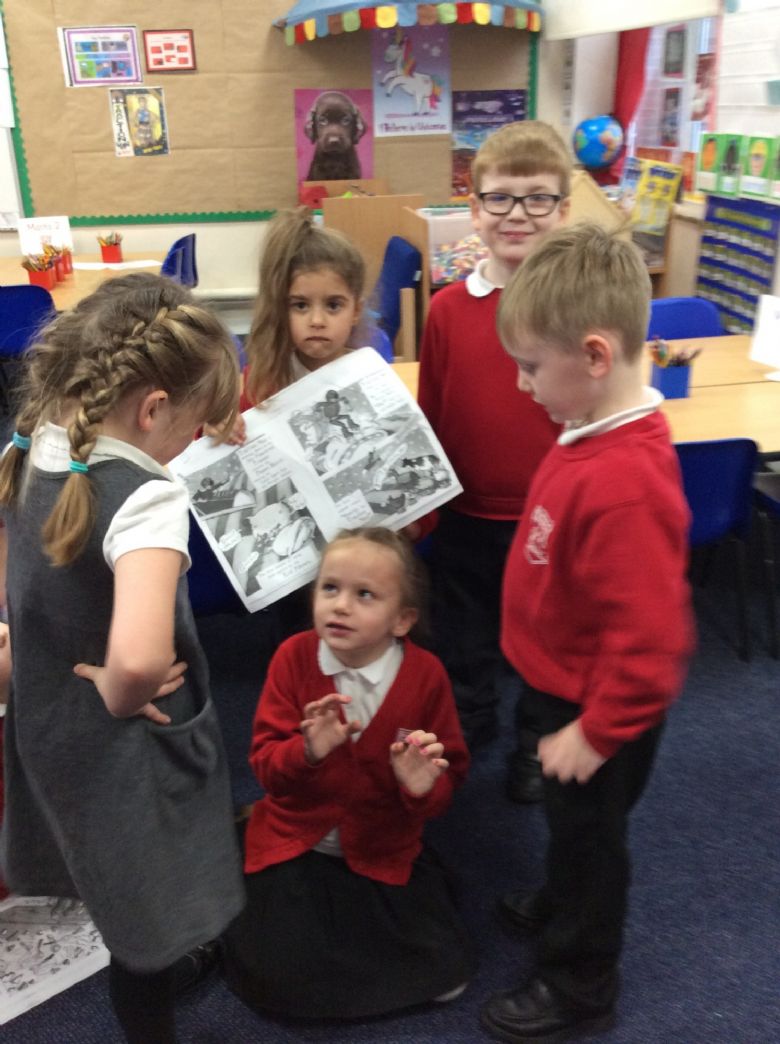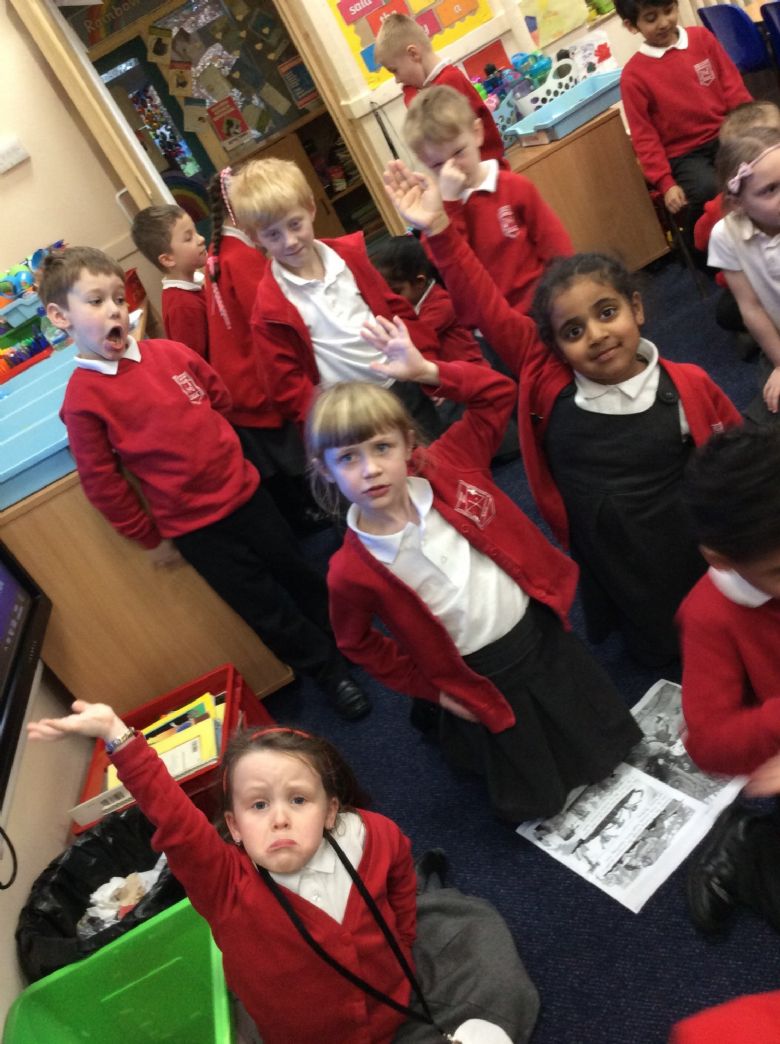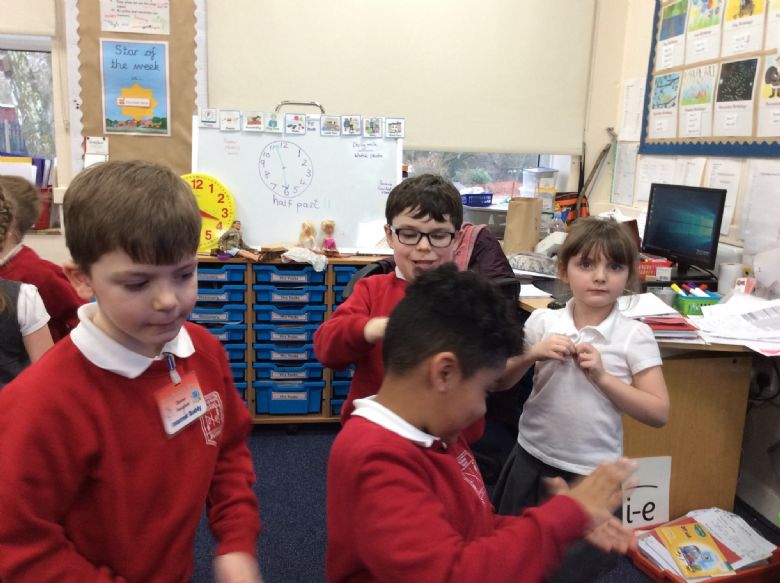 The children have been learning to read o'clock times. Some are able to say the half past times! We have made watches to help us!