In this section...
Easter Celebrations!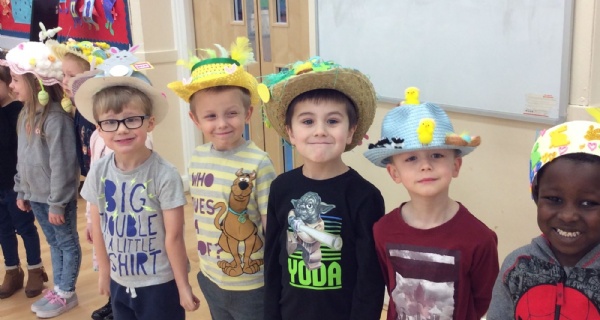 Our Easter celebrations day was fabulous fun!
We have had such a brilliant day here at Nathaniel Newton! The children enjoyed taking part in egg rolling competitions to win easter treats and all showed great sportsmanship! Some of the easter bonnet creations were amazing. It was such a hard job to judge the winners. We hope the children enjoyed making them and we thank you for all your hard work. To top off a great day the sun shone gloriously for our parade on the playground. It was lovely to see so many parents there, celebrating the day with us. Click here for a gallery of our pictures! Happy Easter!