In this section...
The Robots came to Year Two!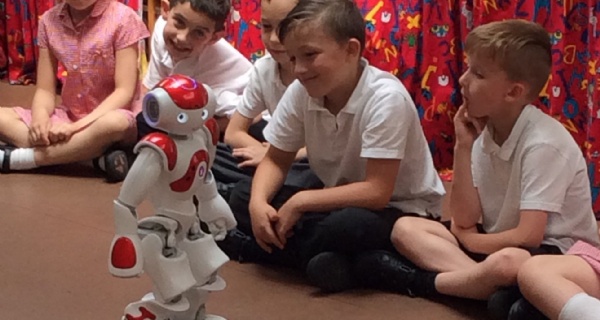 What an exciting day we had in Year Two on Wednesday!
Today Year Two were lucky enough to have Mr Sharrott come in from Warwickshire Education with his friend Nao the Robot. Mr Sharrott showed the whole school how the robot worked in assembly, and then Year Two got the chance to explore some more of his programs in the classroom. They even had the chance to build some lego robots of their own and connect them to a computer so they could write a program to make them move. The children all worked worked really hard, and had great fun! To see some more photos of them at work click here.