In this section...
Year Two Leavers Concert 2016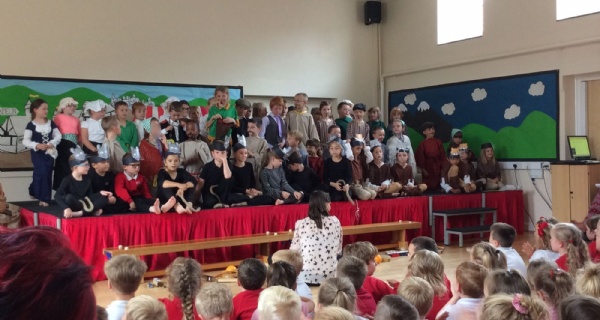 What a fantastic performance!
We are so proud of our Year Two children today! This morning was the culmination of weeks of practise to perform their leavers concert called 'The Piper'. The children were amazing. They had learnt script lines perfectly and the words to lots of songs. Their singing and acting was fabulous - we must have some stars of the future in our Year Two this year! We even had three very brave solo singers. They were fantastic and deserve a special well done. It was lovely to see so many parents enjoying the performance. Thanks for all your support helping your children to learn their lines! Well done Year Two!
To see some photos of the concert click here