In this section...
Year 2 Leavers Assembly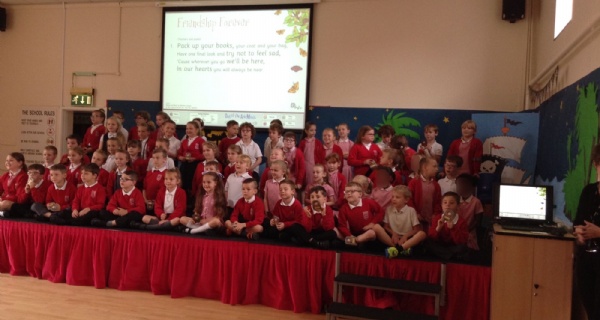 A wonderful send off for our graduating Year 2's!
This morning was our Year 2 leavers assembly. What a brilliant hour we had celebrating our pupils time throughout the last 3 years in our school. All the children recieved a plaque memento of their time, we sang songs and looked at photo memories of Reception, Year one and two. It was wonderful to have so many parents to join us and there were lots of tissues out as so many of us got emotional!
Well done Year Two! We will miss you all!
To see more photos click HERE