In this section...
RDH - Mrs Doherty/Mrs Hancox
Welcome to our class page!
Summer 2
Farm Trip
We went on a trip to Ash End Farm. First we held a baby chick, then we fed the goats, sheep and ducks. We enjoyed re-telling the story of The Little Red Hen. After lunch, we went on a bumpy tractor ride and then went into the Creepy Critters where we got to hold a snake!
We had a super day and got to take a chicken egg home!
The children were all very well behaved - well done!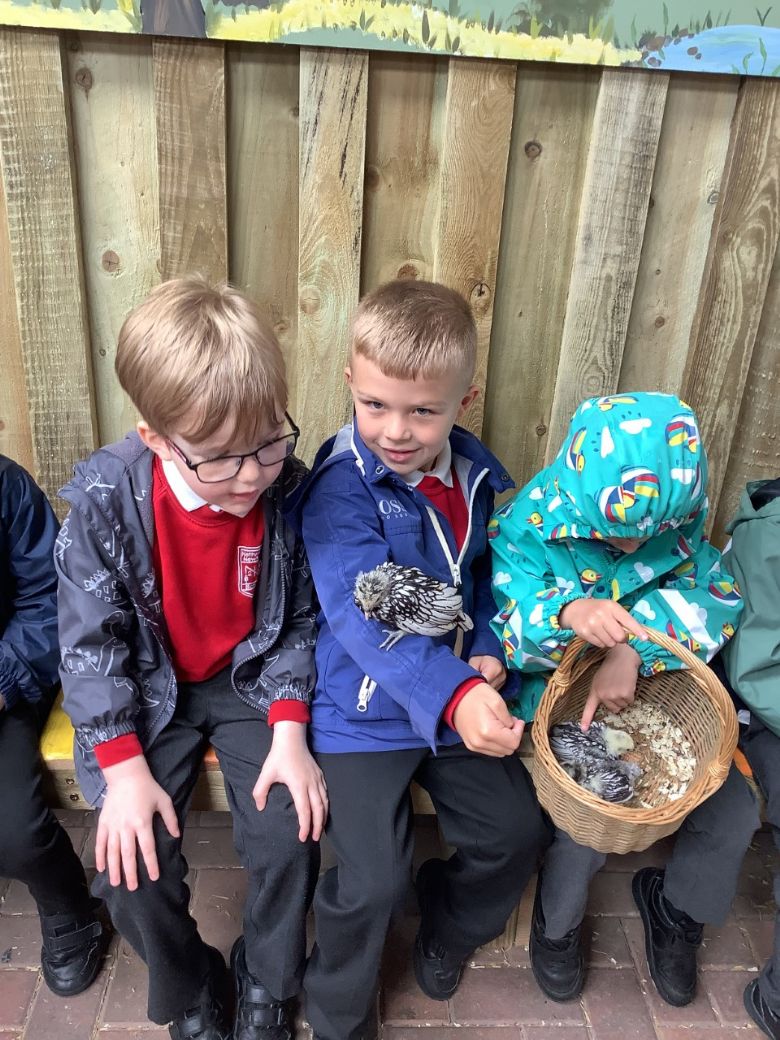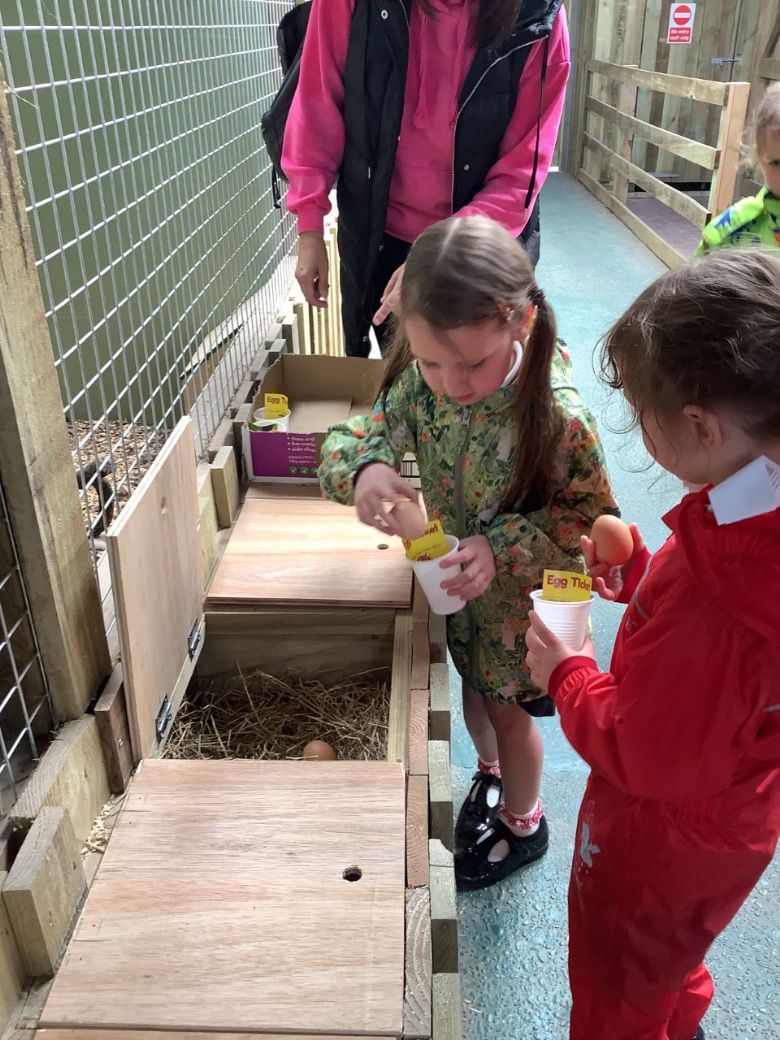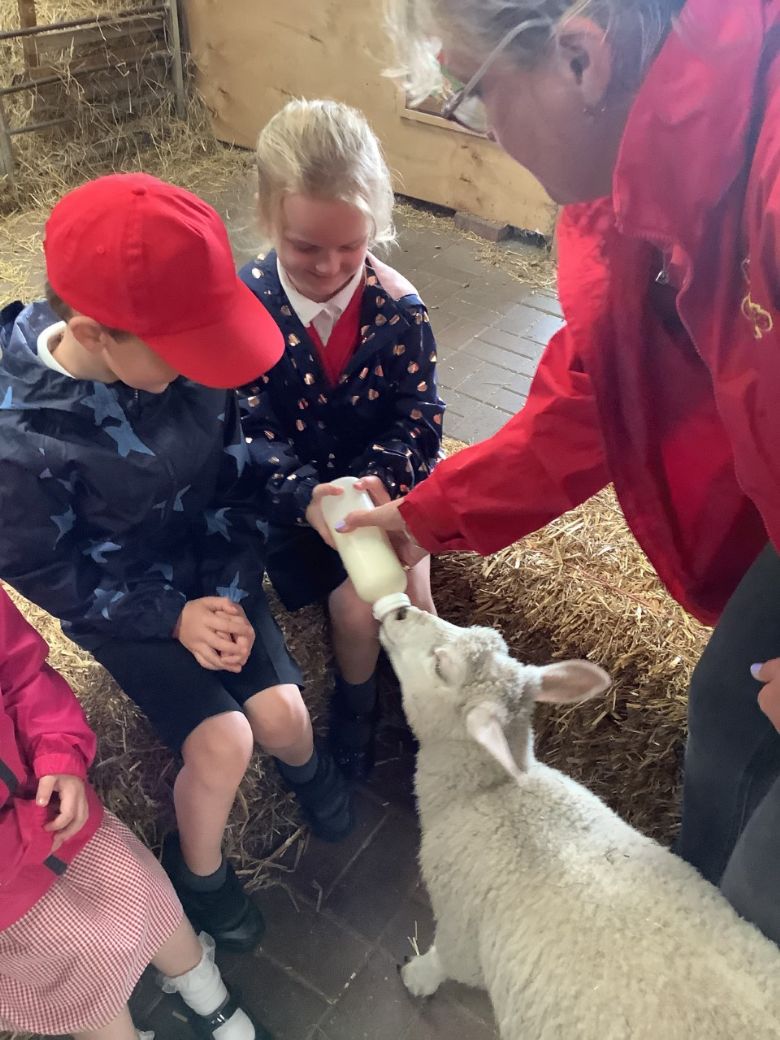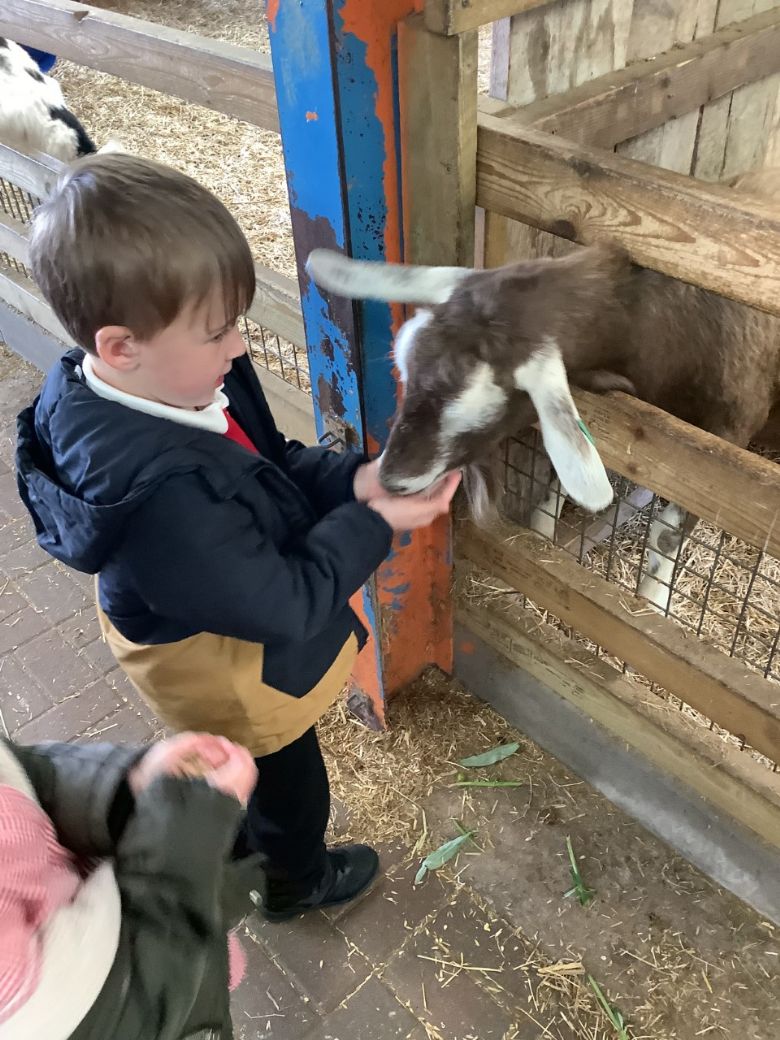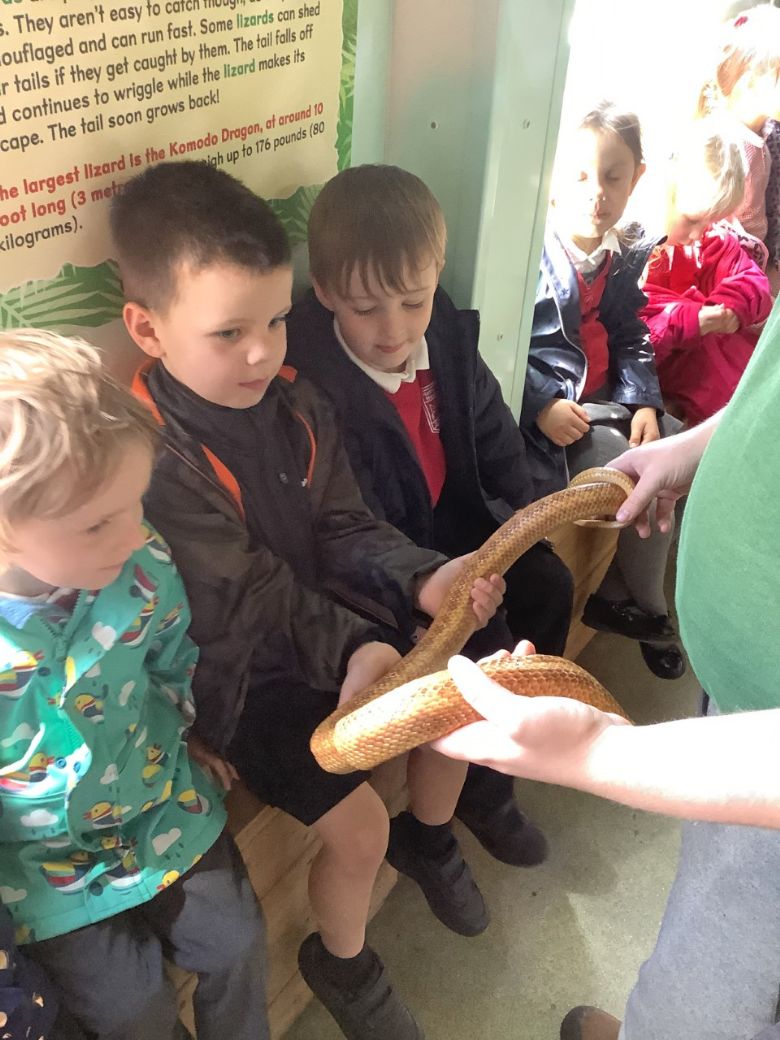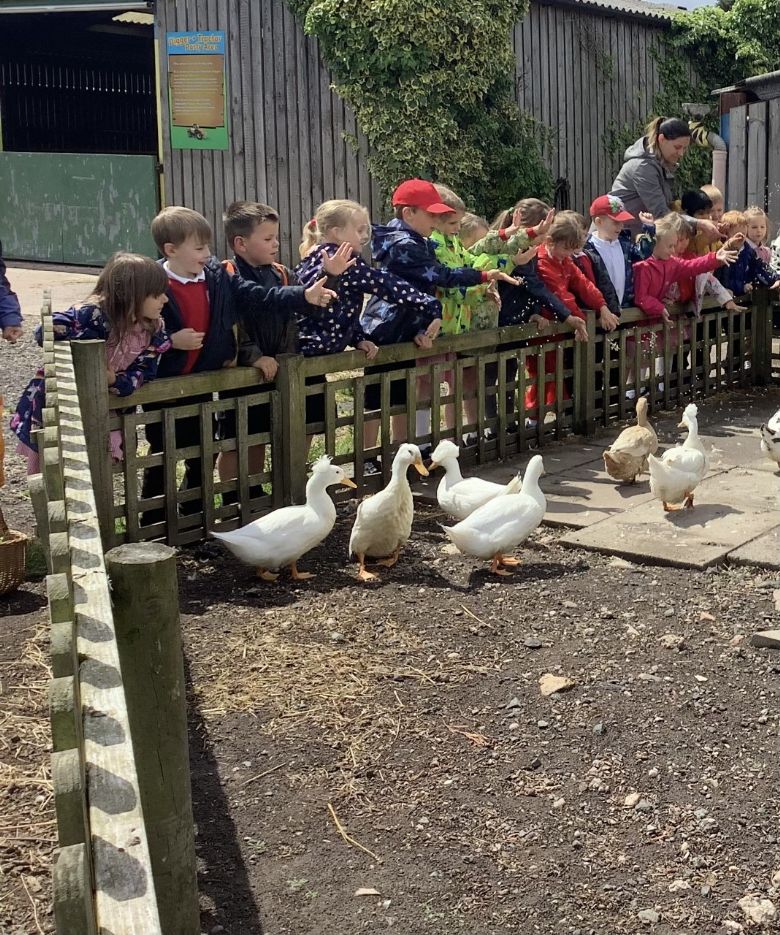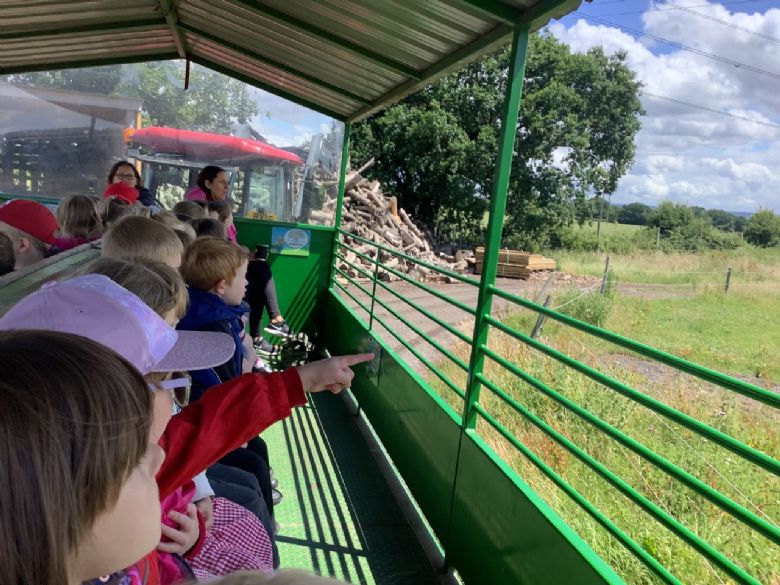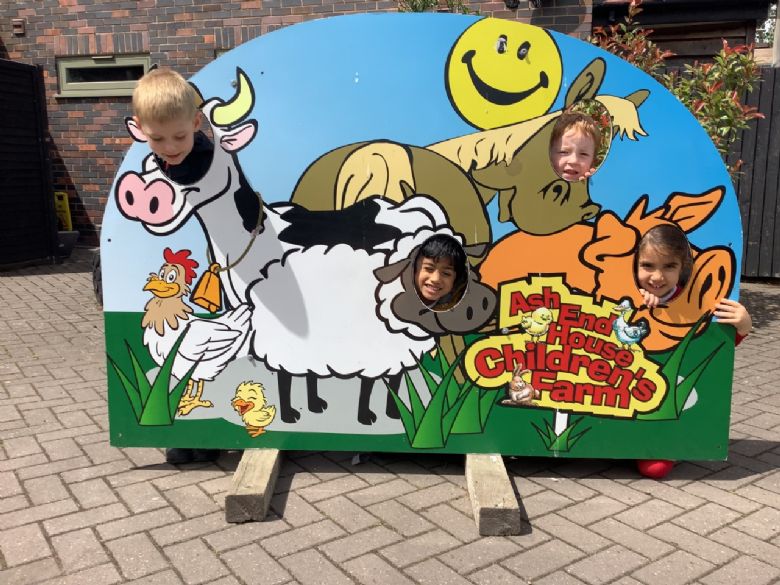 Parent Afternoon
We enjoyed inviting parents in to school to join in lots of activities with us.
Our topic this half-term is Oh, I do like to be beside the sea! We had a fun start to our topic by coming to school dressed as pirates. We made telescopes, maps and Jolly Roger flags and learnt some new words related to pirates.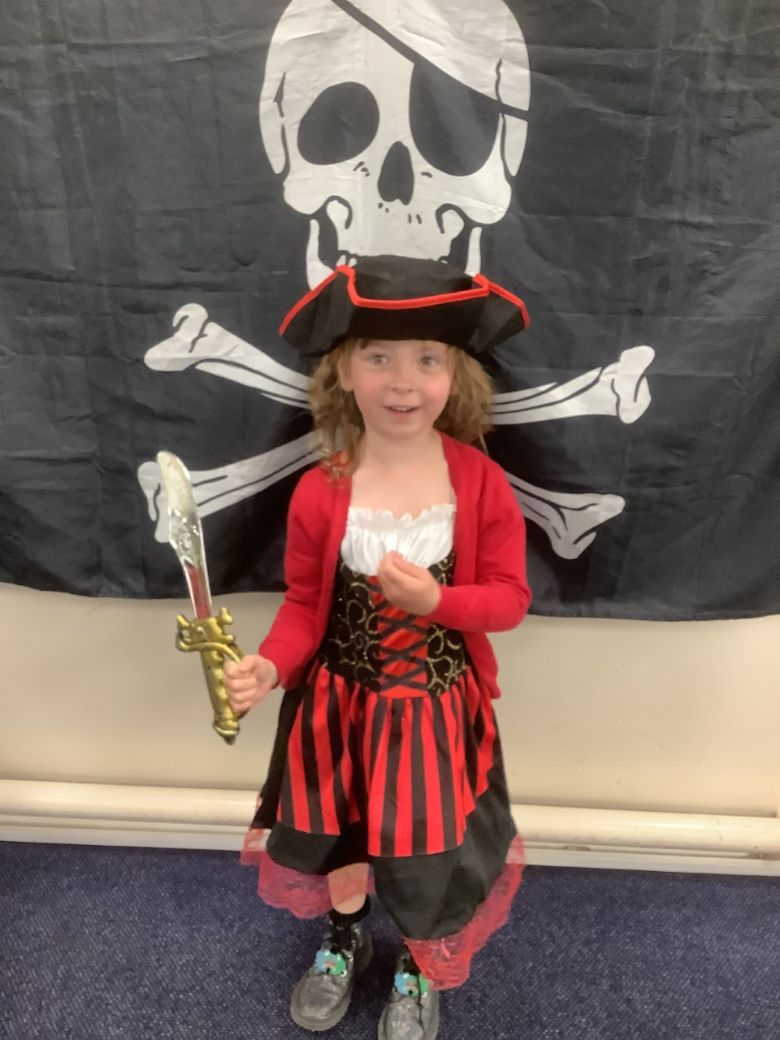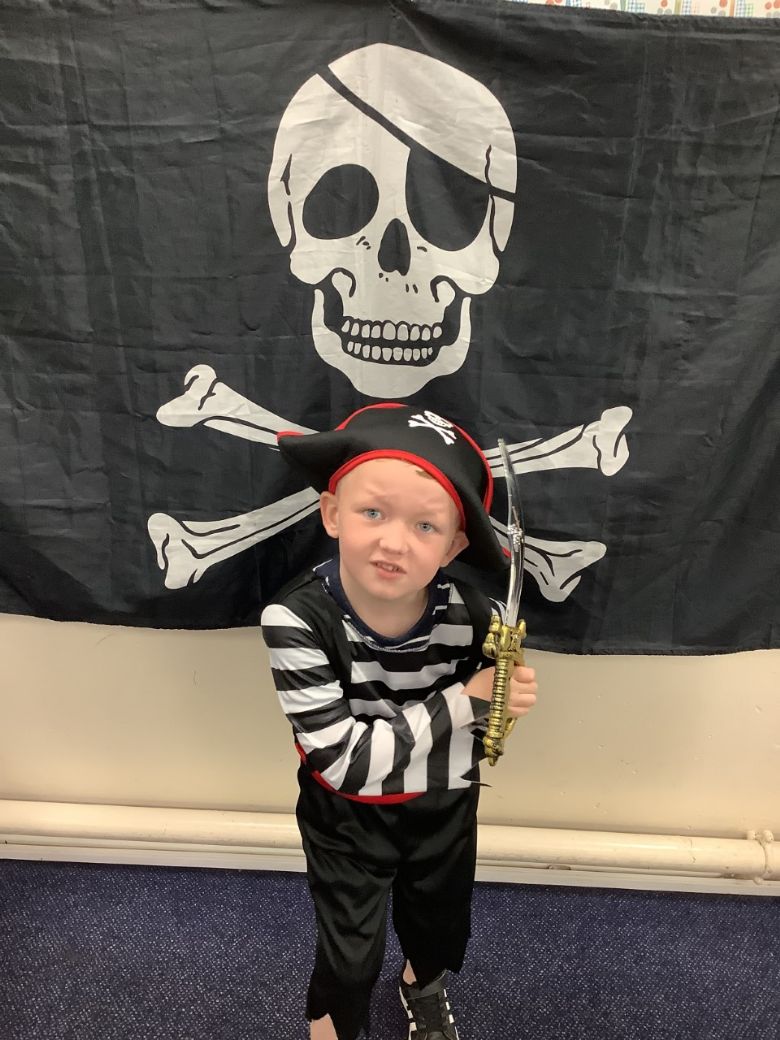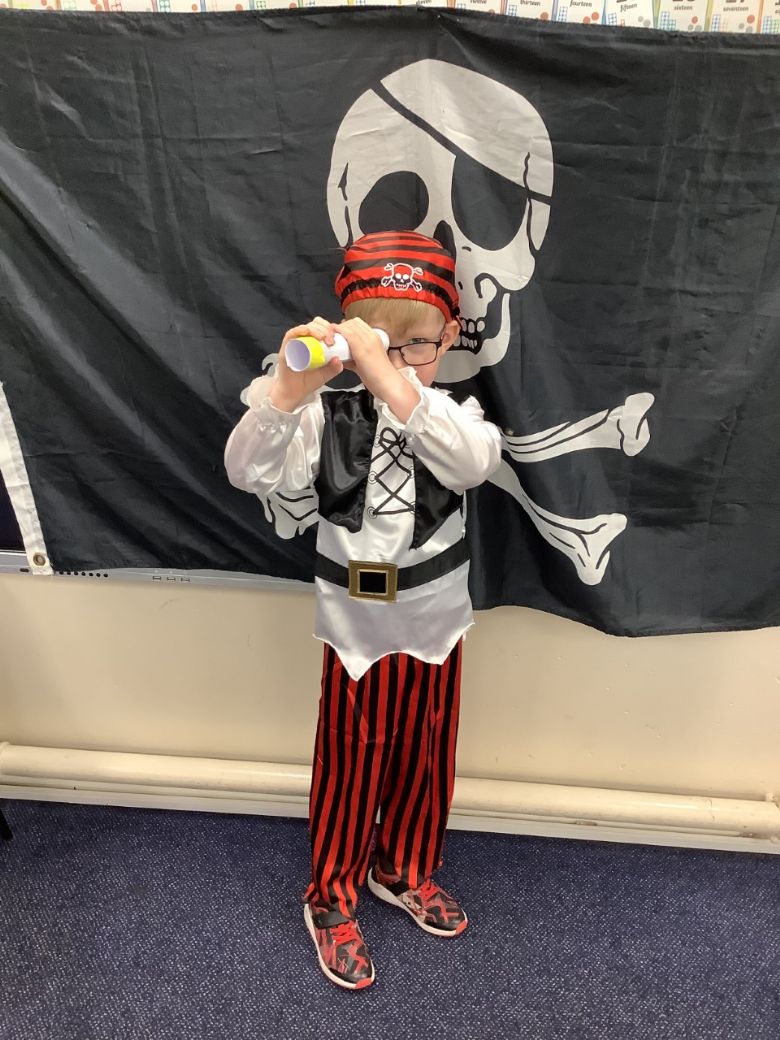 Summer 1
Queen's Jubilee
WOW! We have had a super week celebrating the Queen's jubilee. We started the week off dressing as queens, kings, princes or princesses. We learnt facts about the queen and how long she has been our monarch. We made crowns, bunting and cakes to enjoy at our party as well as learning songs to sing.
We hope you all like your special book and coin to remember this important event that happened during your time at Nathaniel Newton.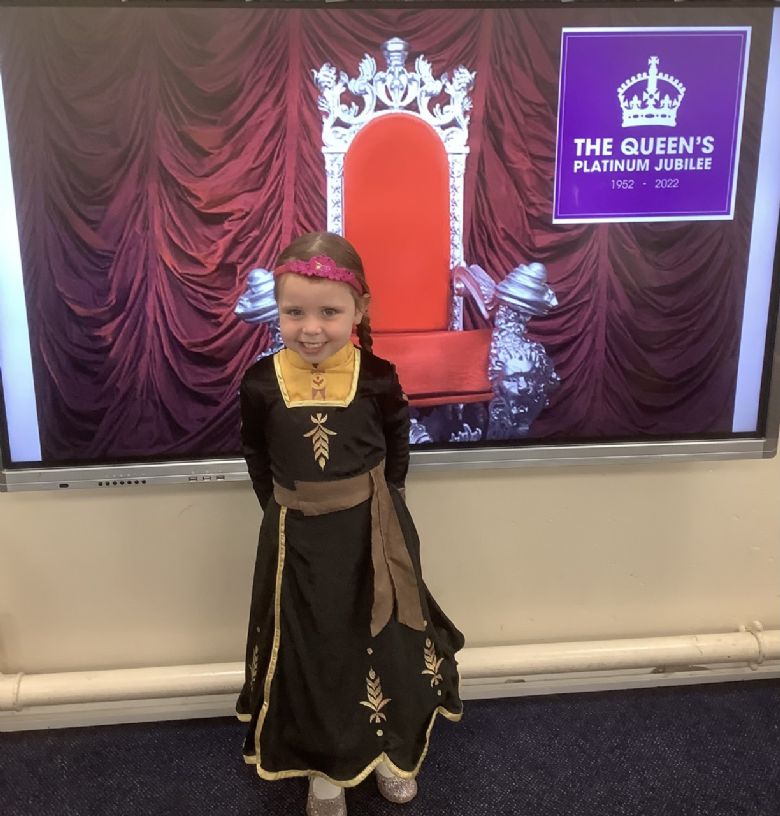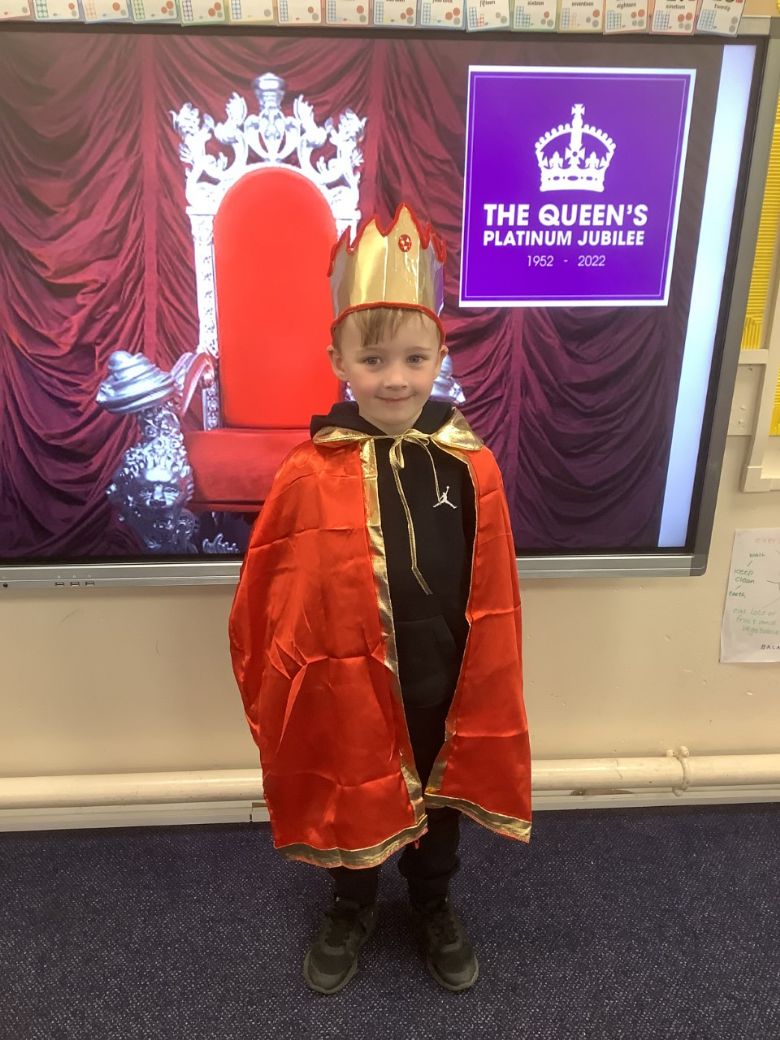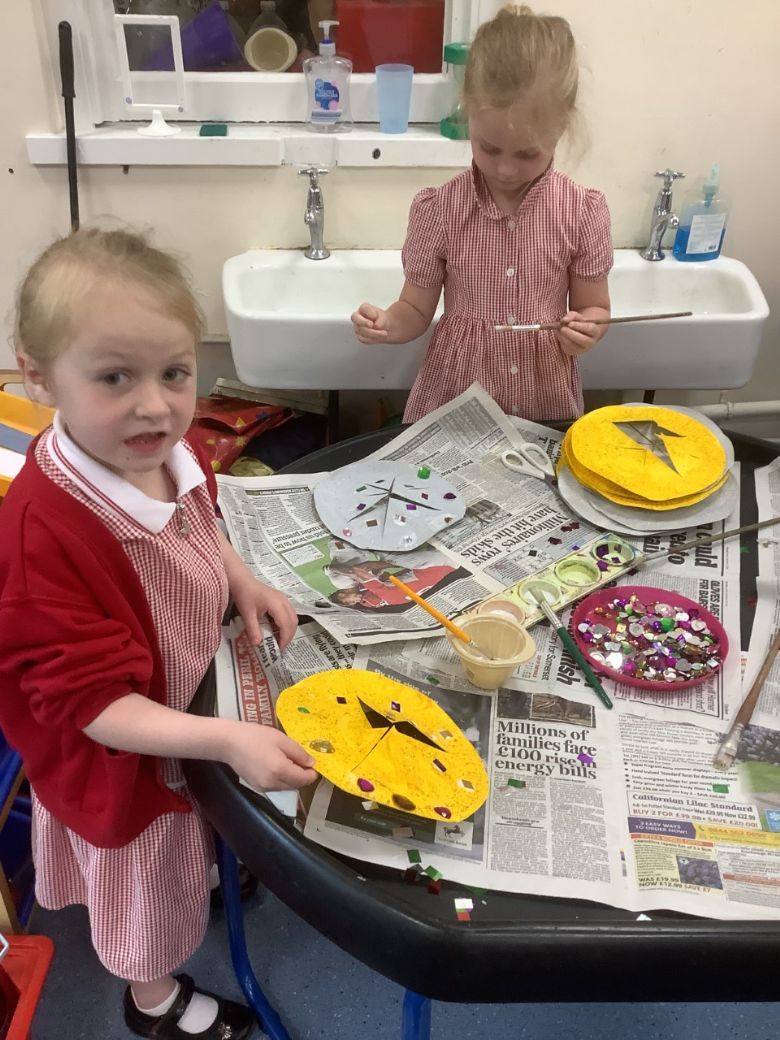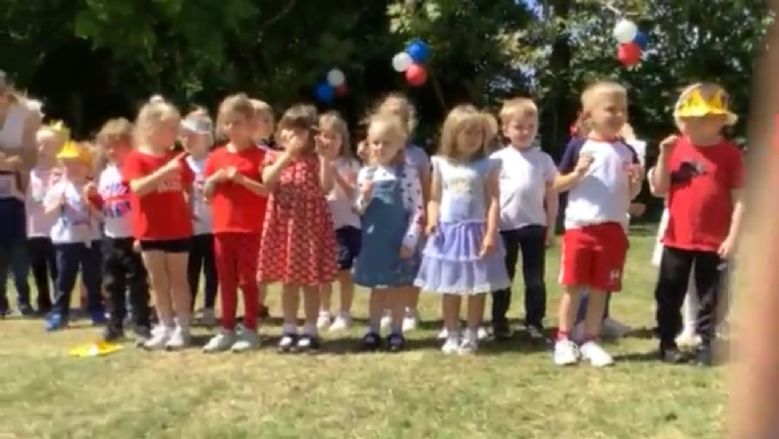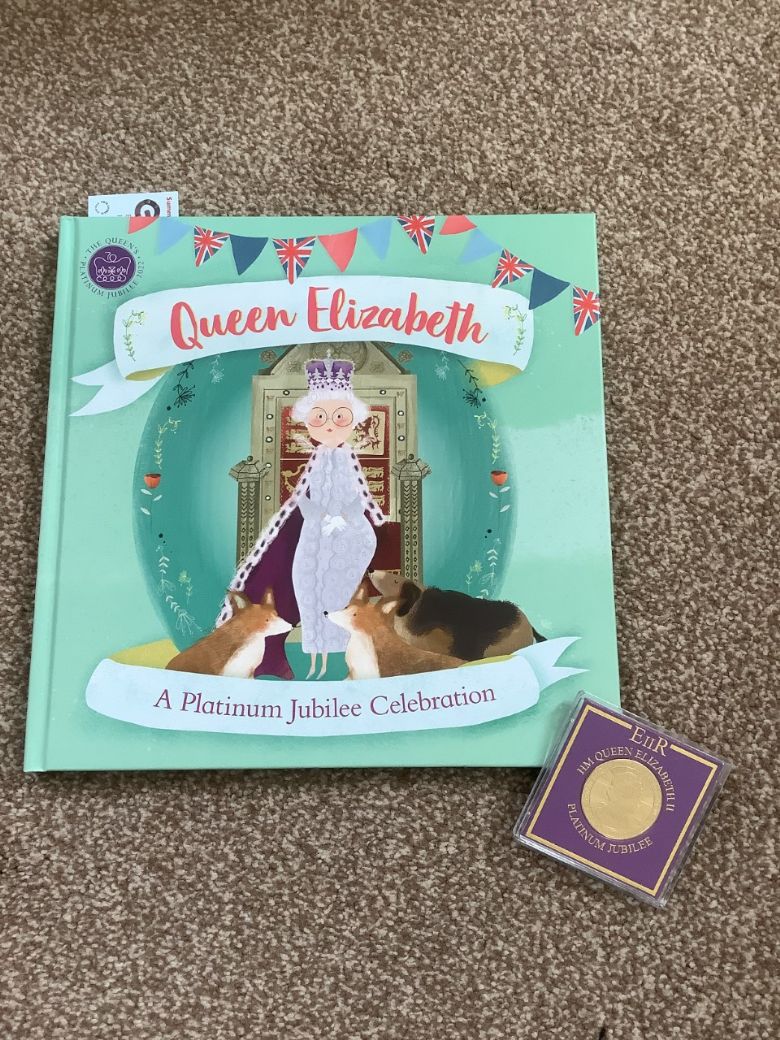 Butterflies
We were very excited to see our butterflies hatch before we finished for half-term. They have now been safely released outside.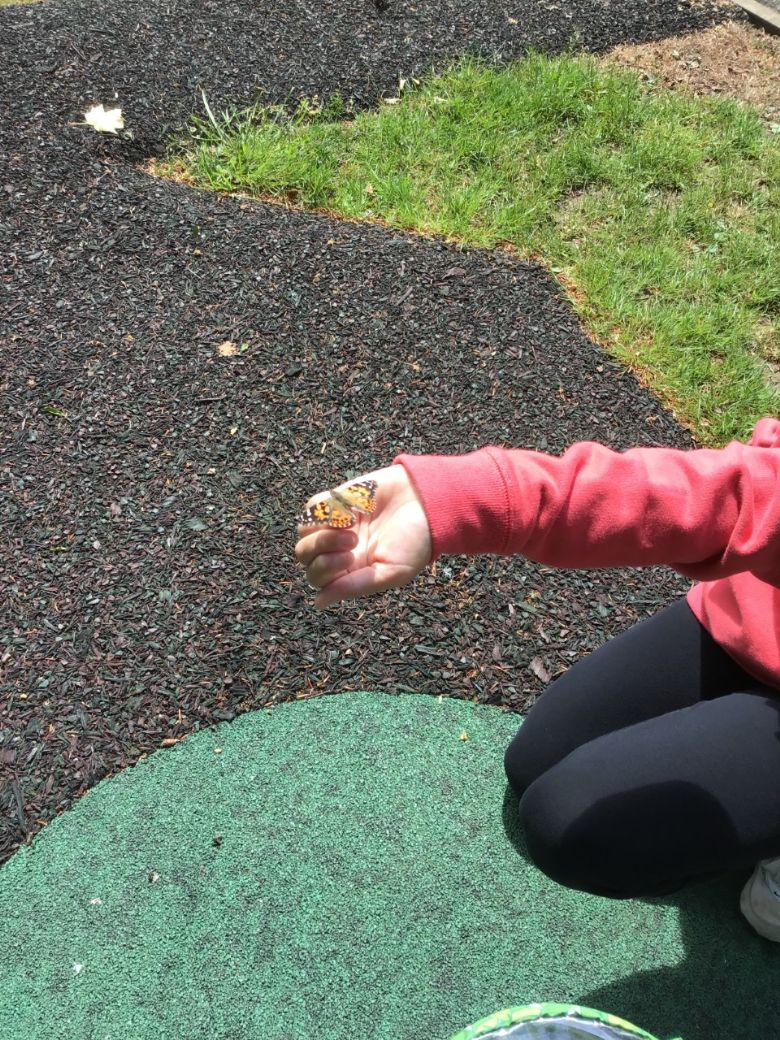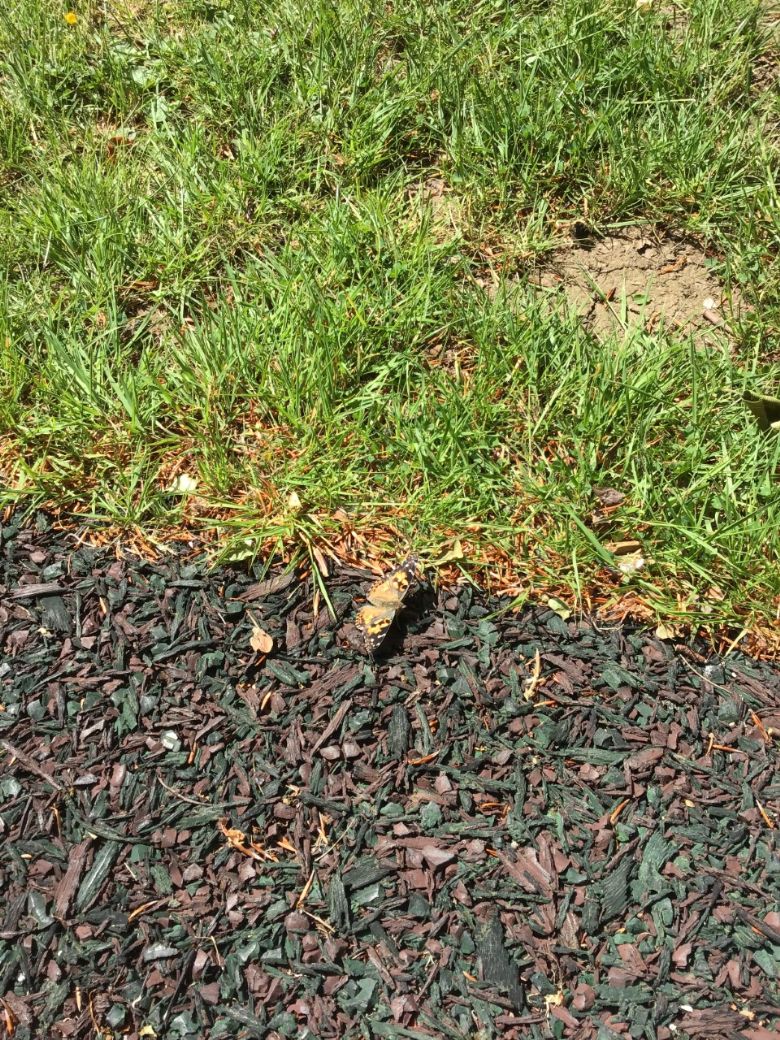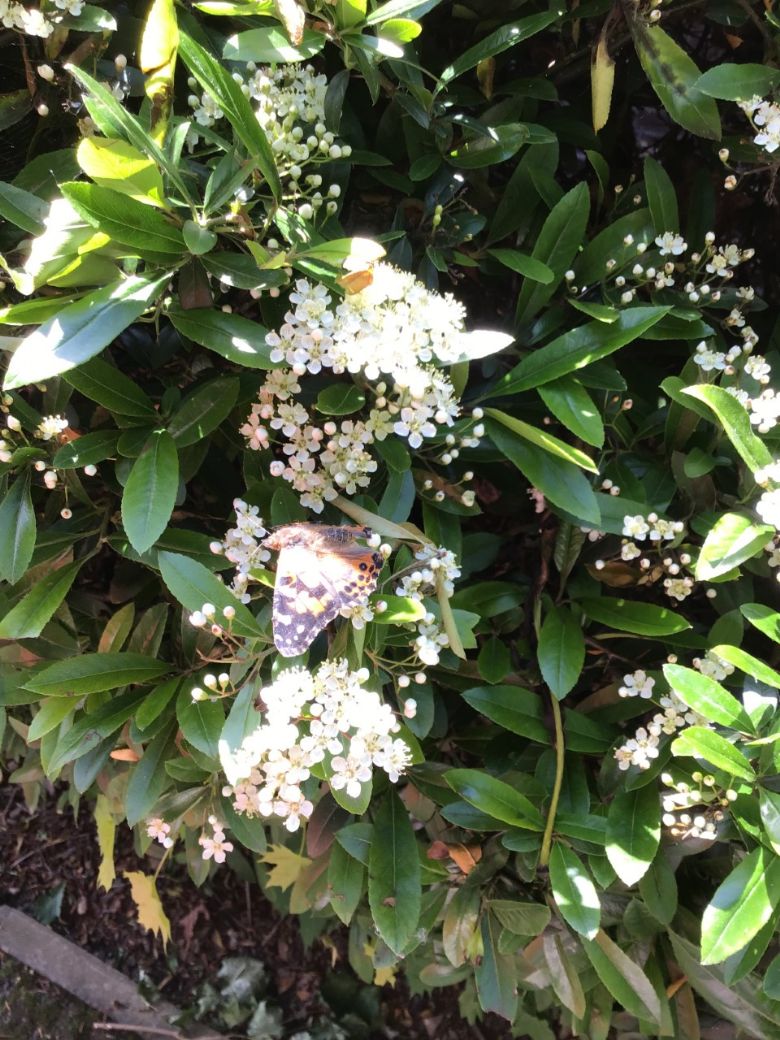 Life cycles
We have been looking at a new term called life cycle. We have learnt that all living things have a life cycle, including us! A life cycle never ends, it goes on and on and on.
We are growing some butterflies in Reception. We have had them from tiny little caterpillars and watched them grow. They are now in their cocoon, and we are waiting patiently for them to hatch into beautiful butterflies. We shall then release them outside.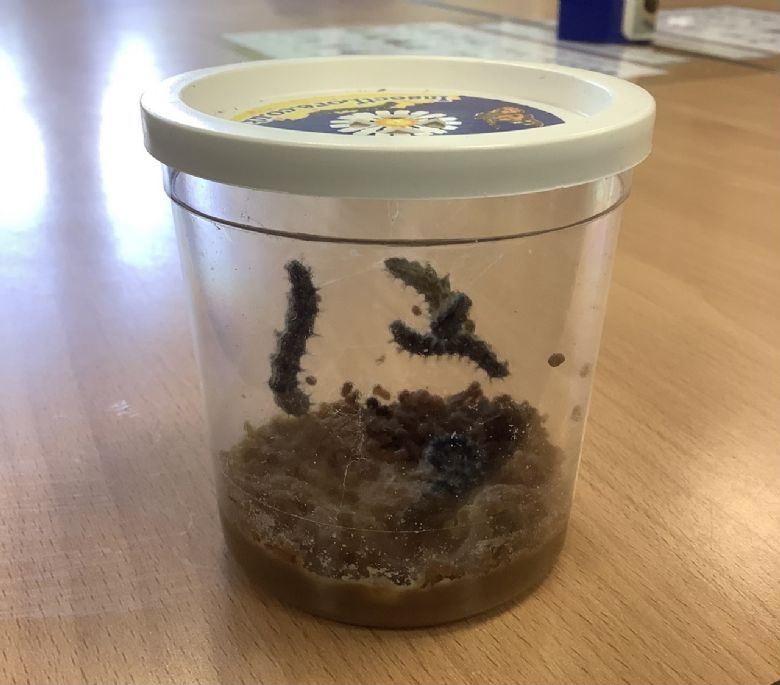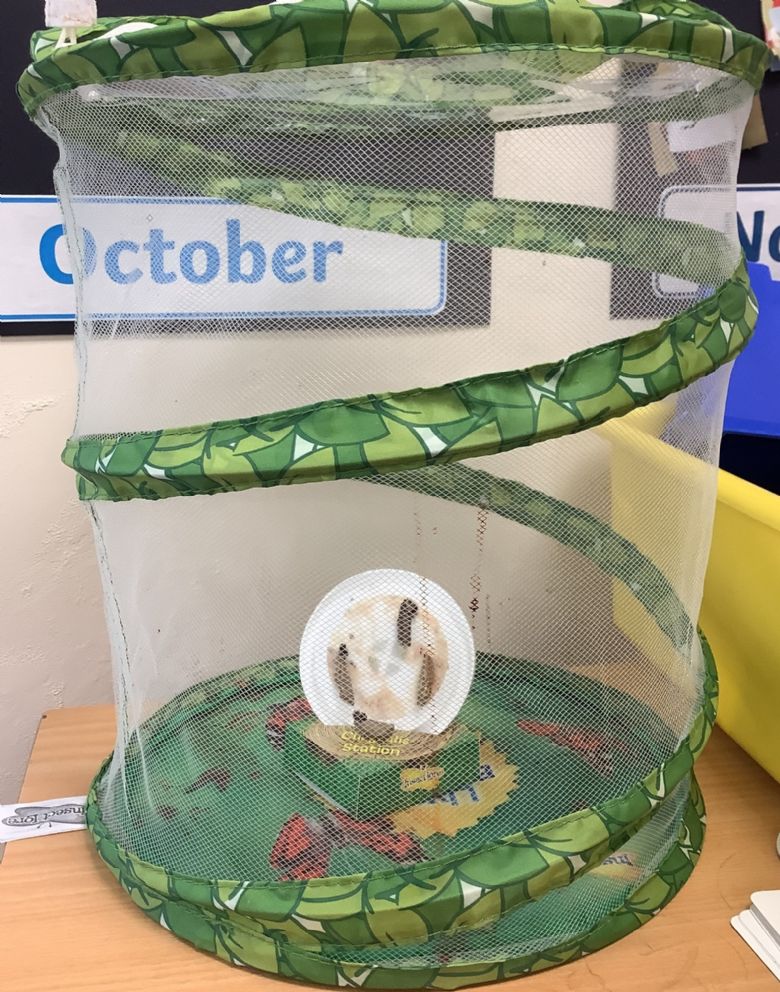 We have been learning about different minibeasts and enjoyed looking for them in the outdoor area. We have also been making our own representations of minibeasts.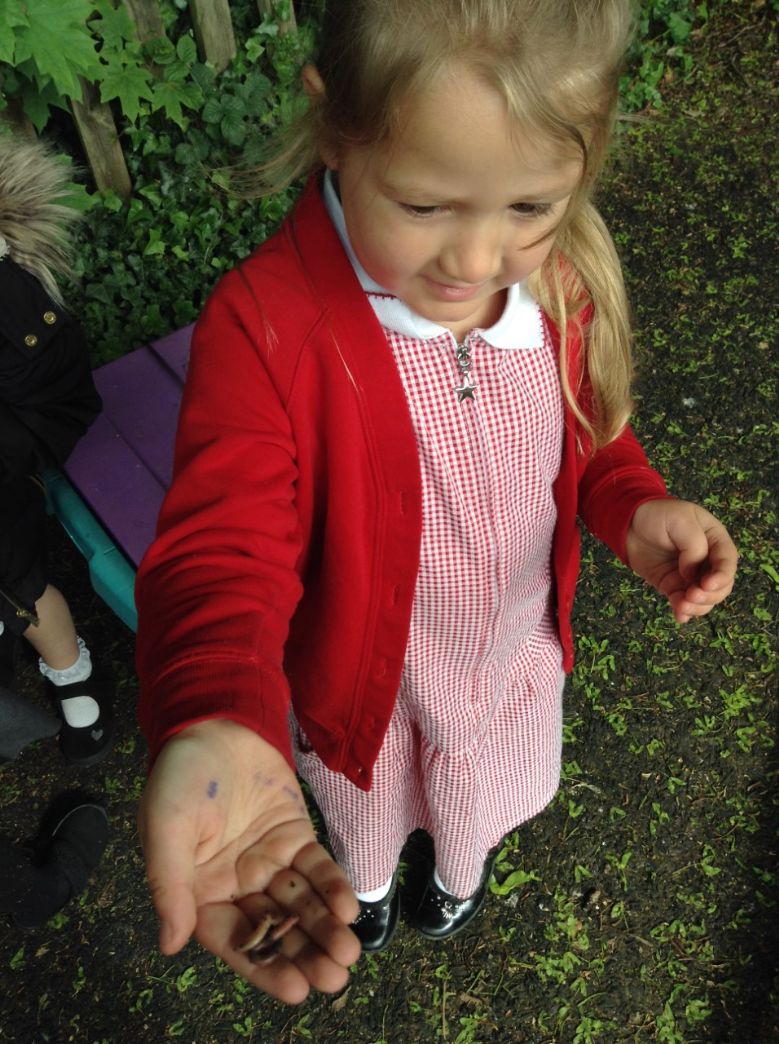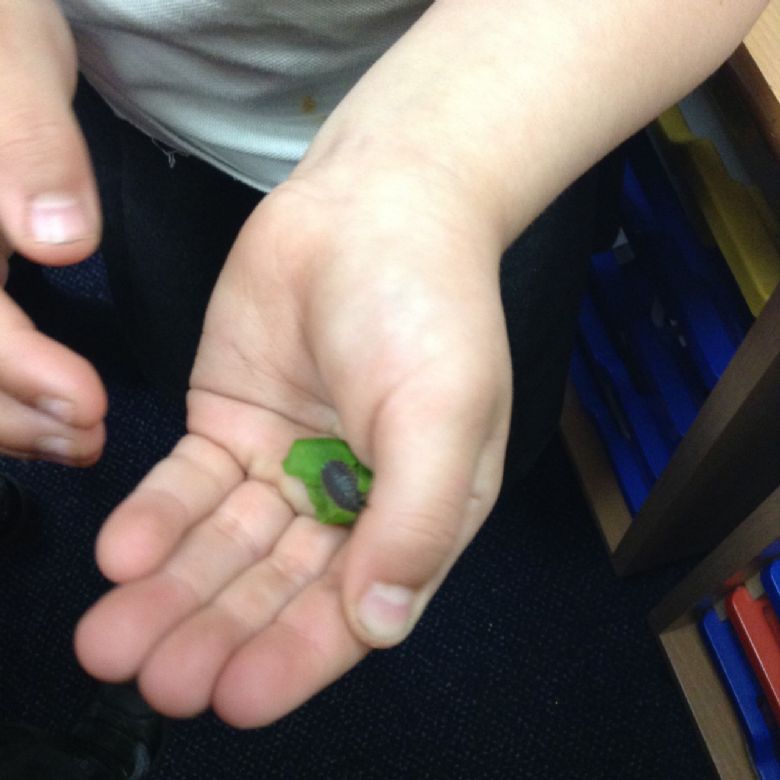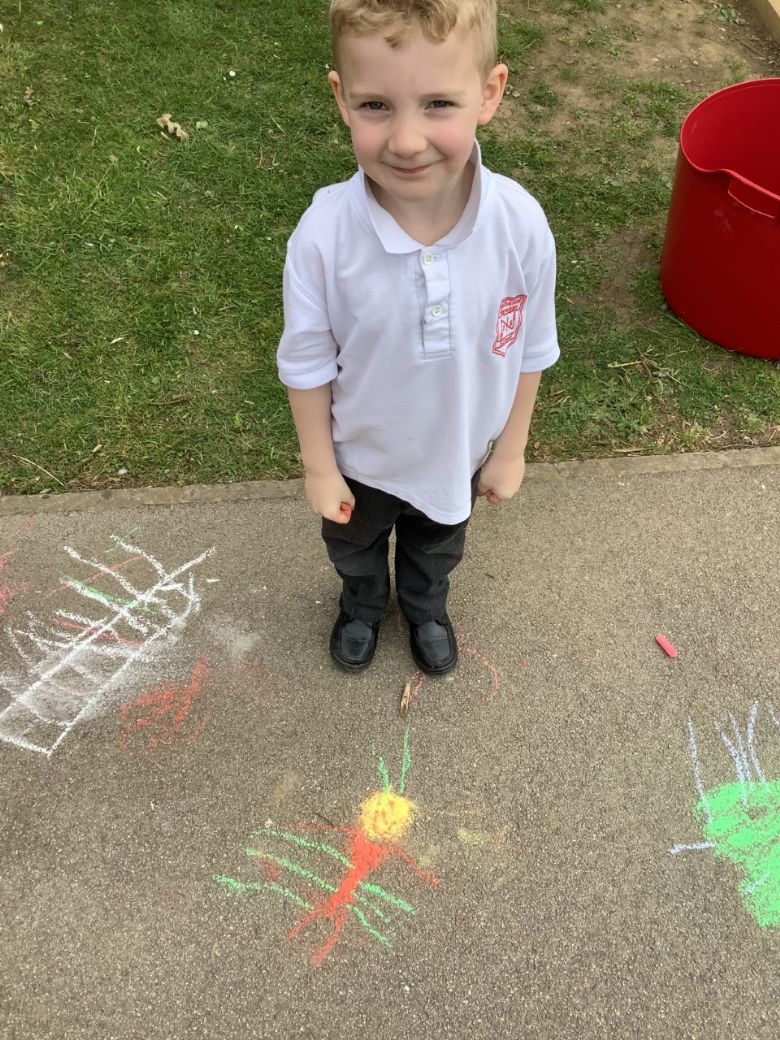 We enjoyed sharing the story Oliver's Vegetables and learning about different vegetables and where they come from. We then planted our own cress seeds and watched them grow. We took our cress home to eat!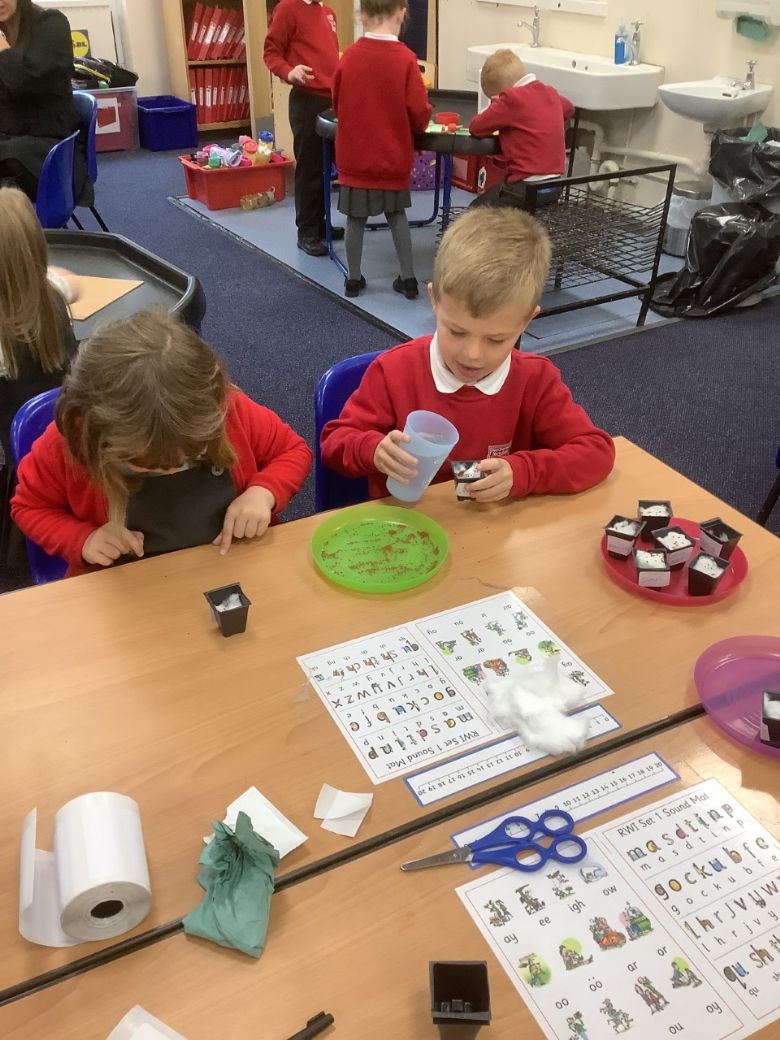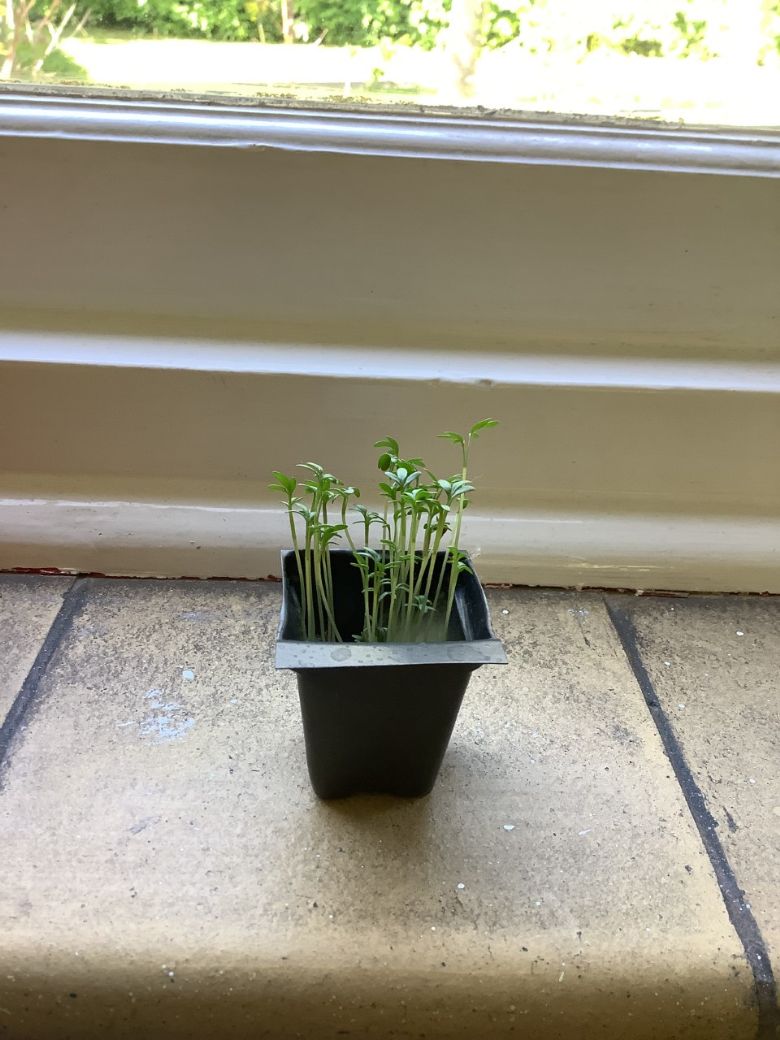 Our topic this half-term is Secret Garden. We began by looking at different plants and seeds and discussing what things they need to grow. We looked at the different parts of a plant, learning their name and what jobs they do. We then planted a bean and watched it grow!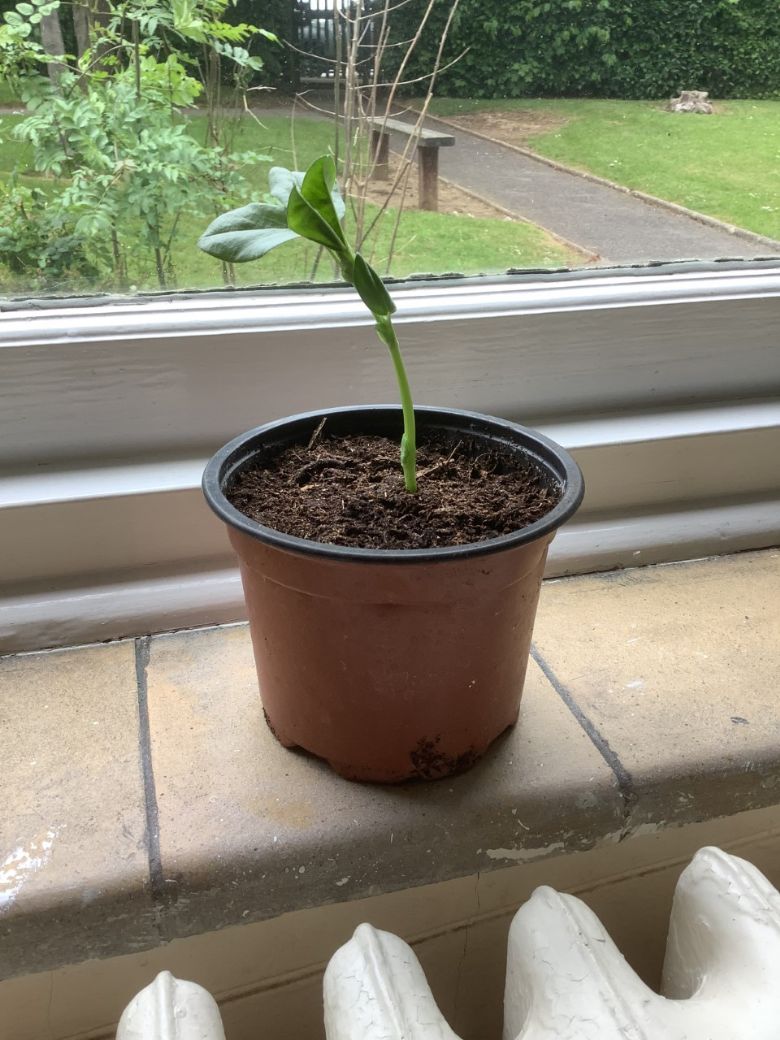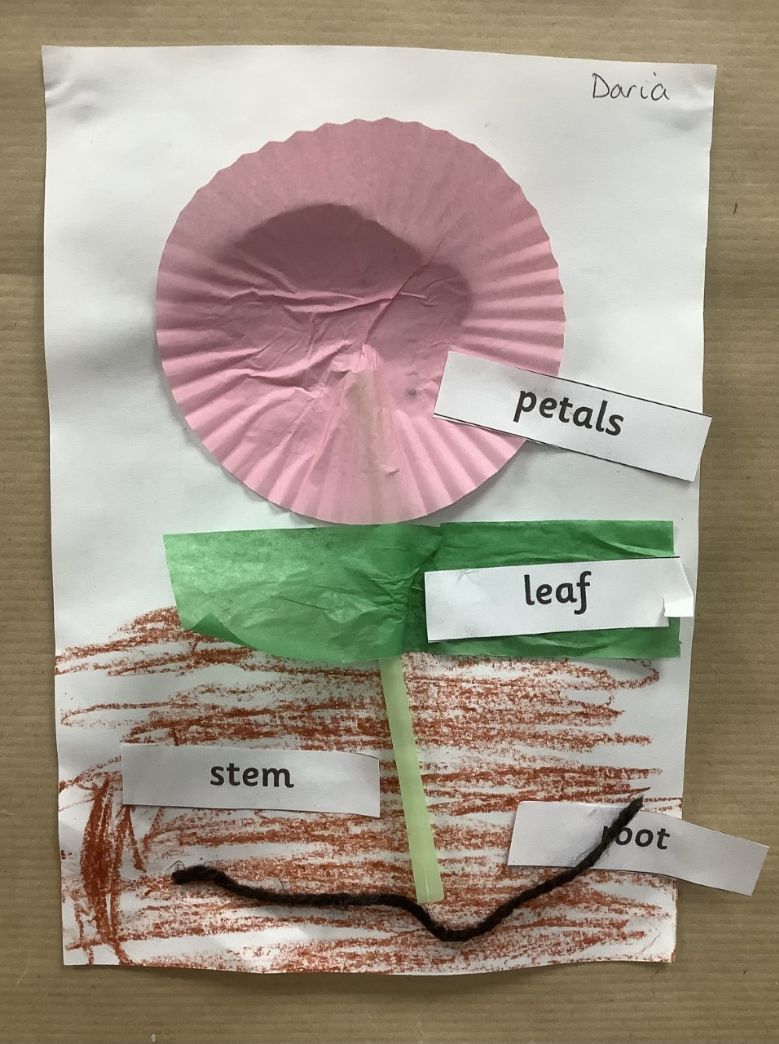 Spring 2
Easter fun!
A big thank you for helping your child to make an Easter hat. They all looked fantastic when walking in the parade!
We hope you have a lovely Easter and enjoy the break!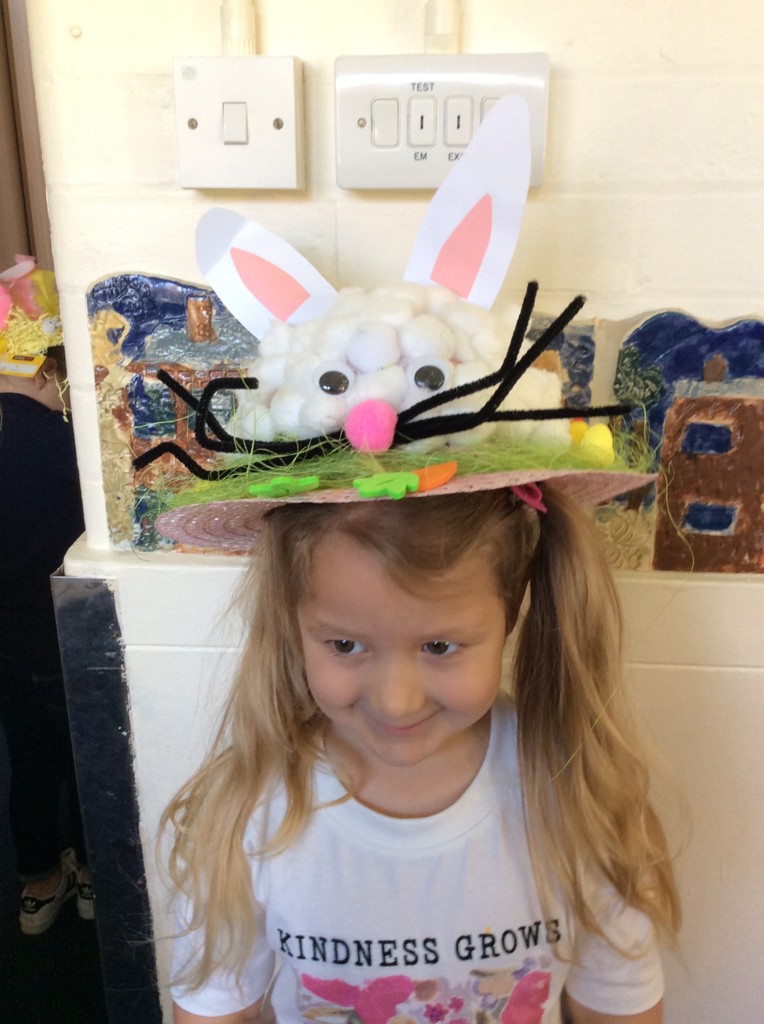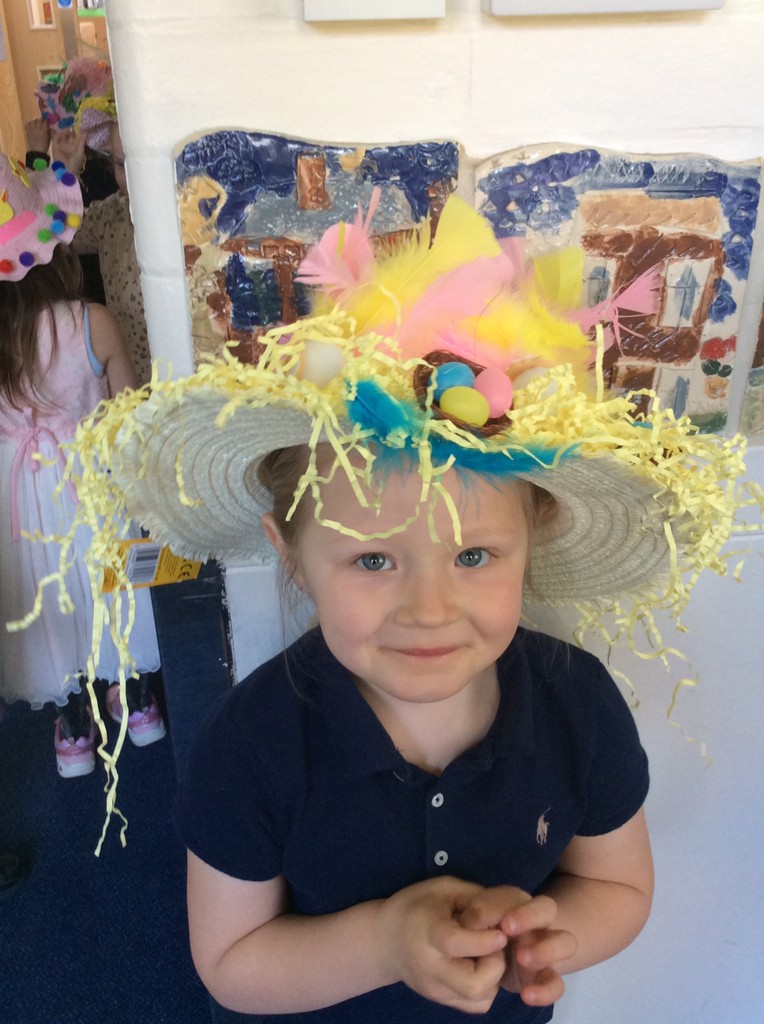 We loved taking part in the egg rolling competition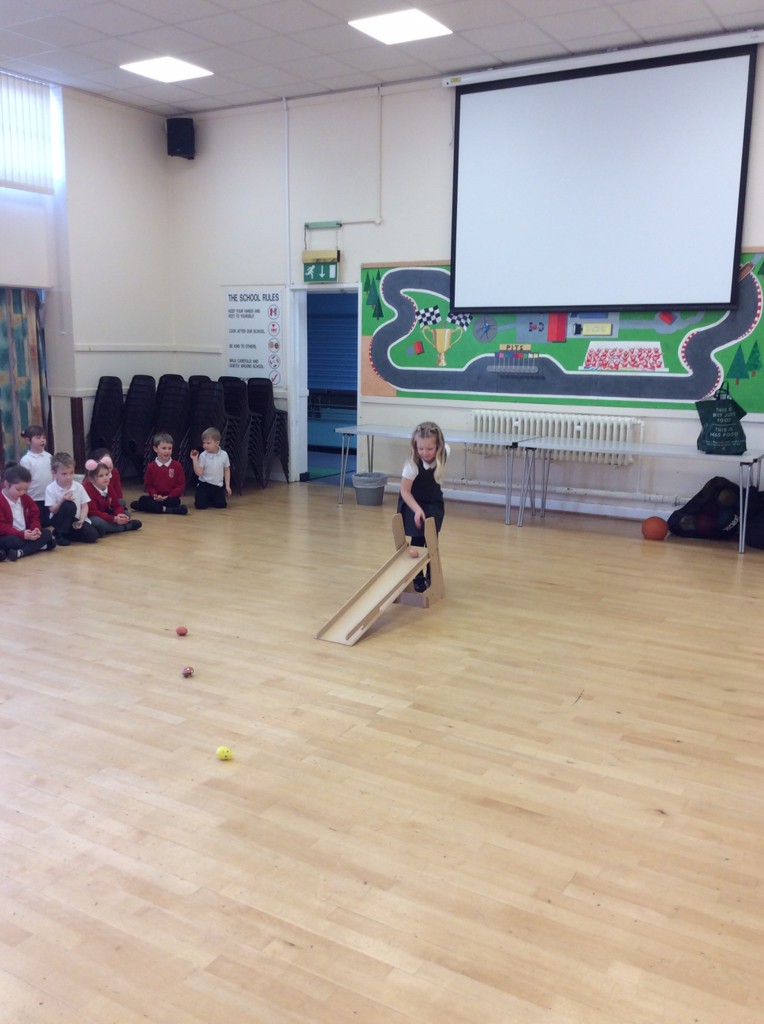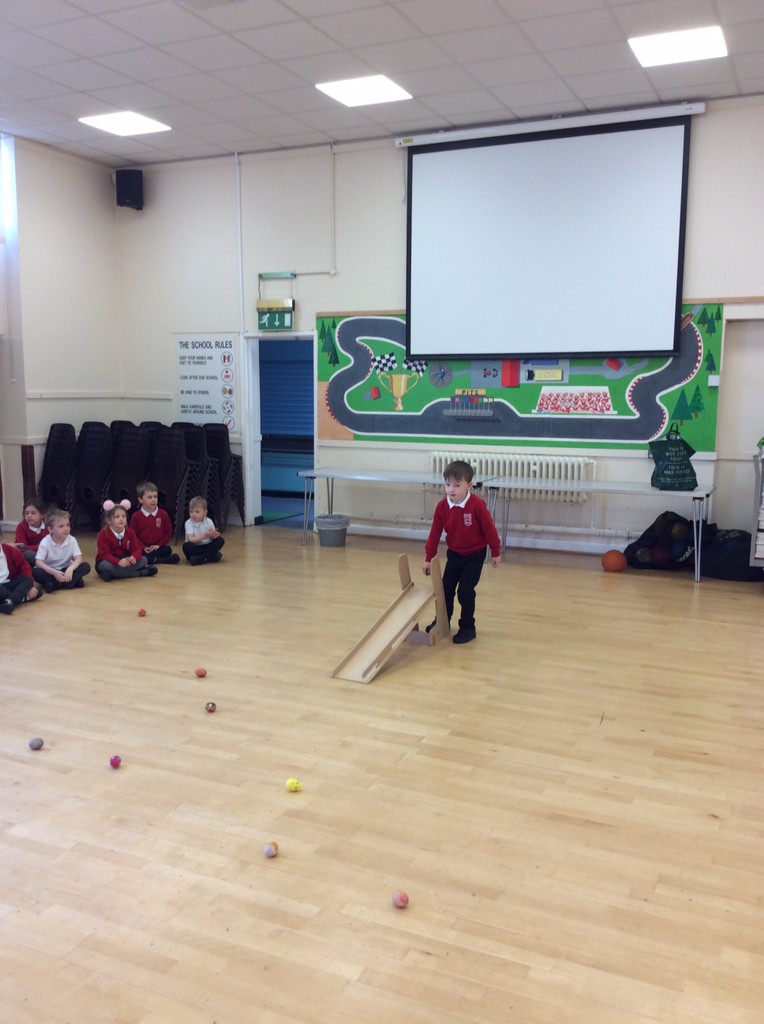 Our topic this half term has been called 'The Smartest Gruffalo on the Broom' where we have looked at lots of stories by Julia Donaldson. We enjoyed a visit to the wooded area in school and then compared this to the busy part of Hartshill, thinking about the differences.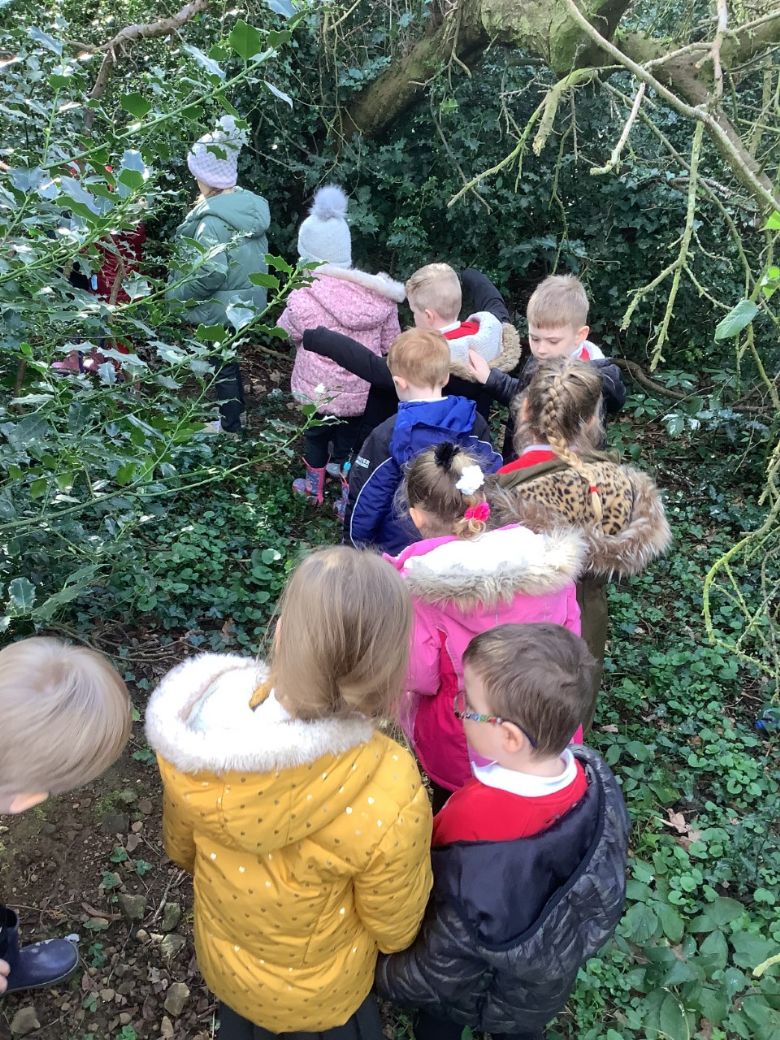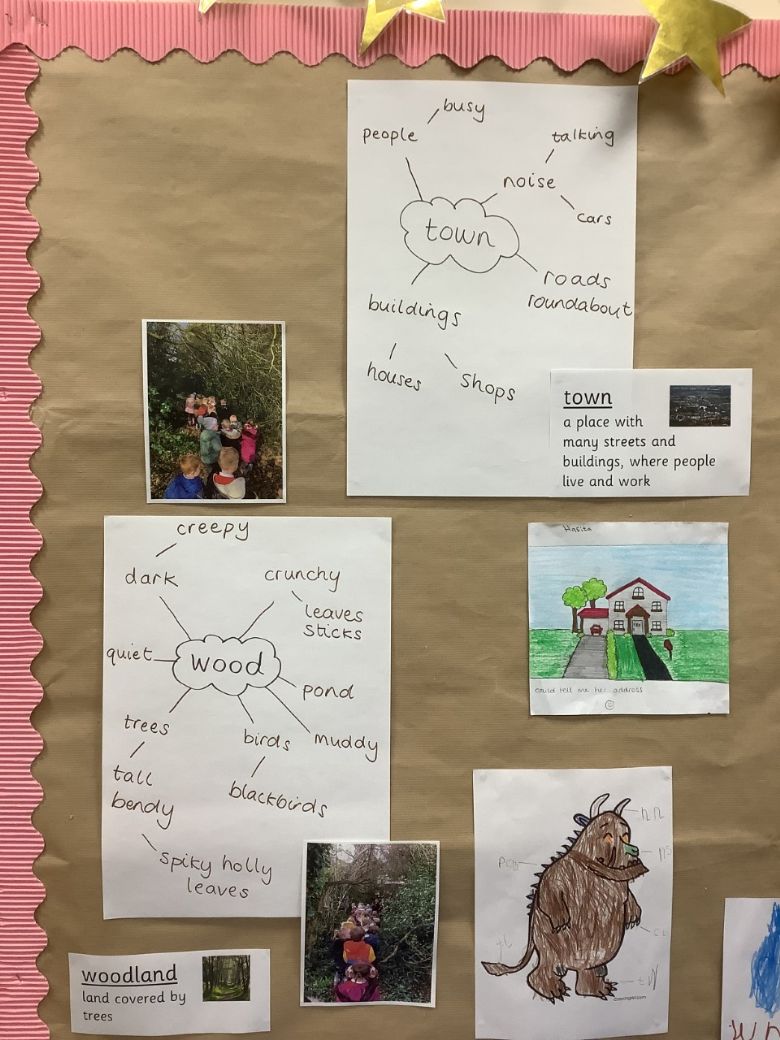 We used different materials to make pictures of The Gruffalo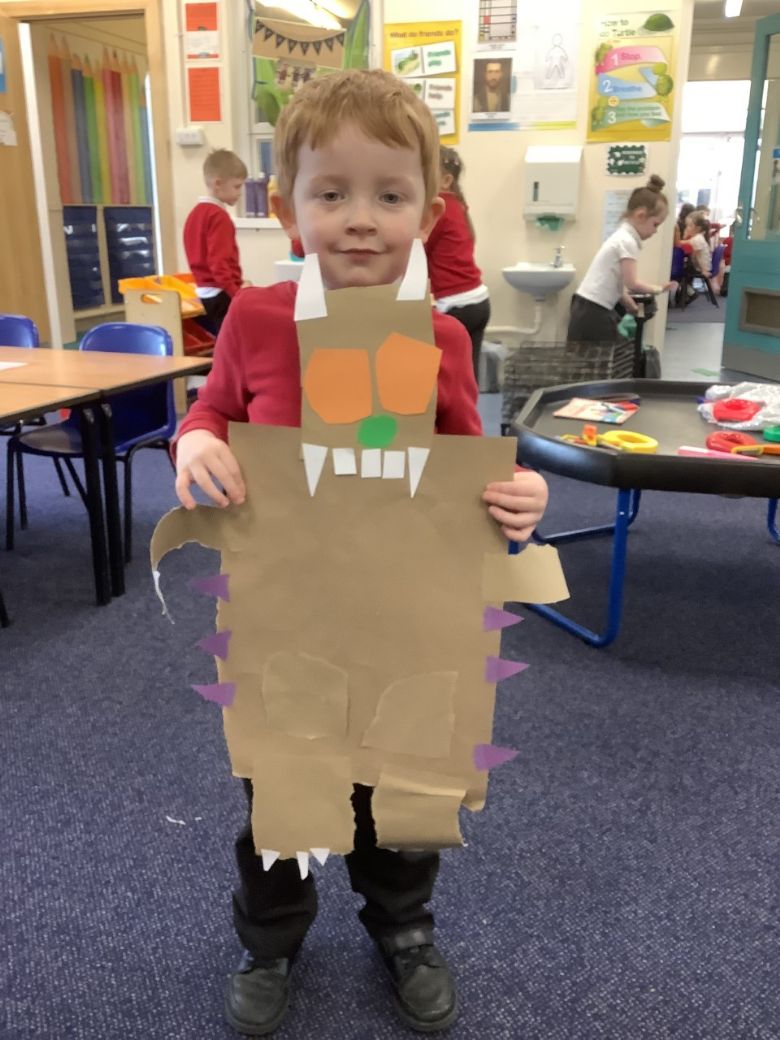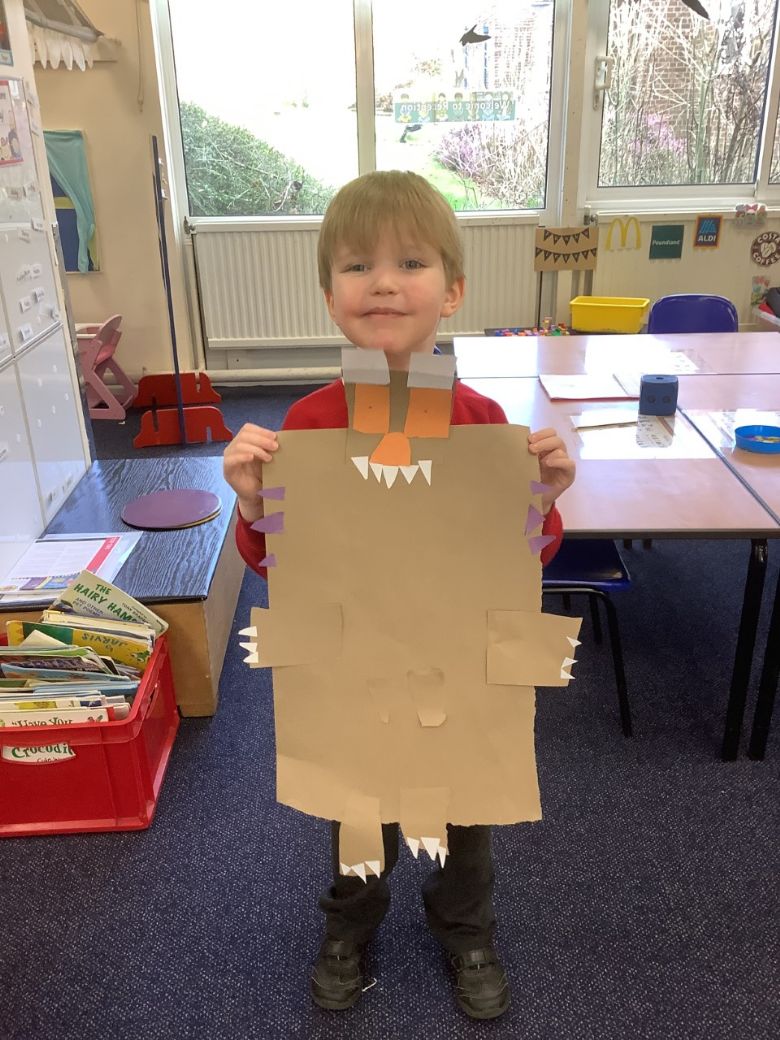 We did some super writing to describe the giant and used cubes to measure the length of our feet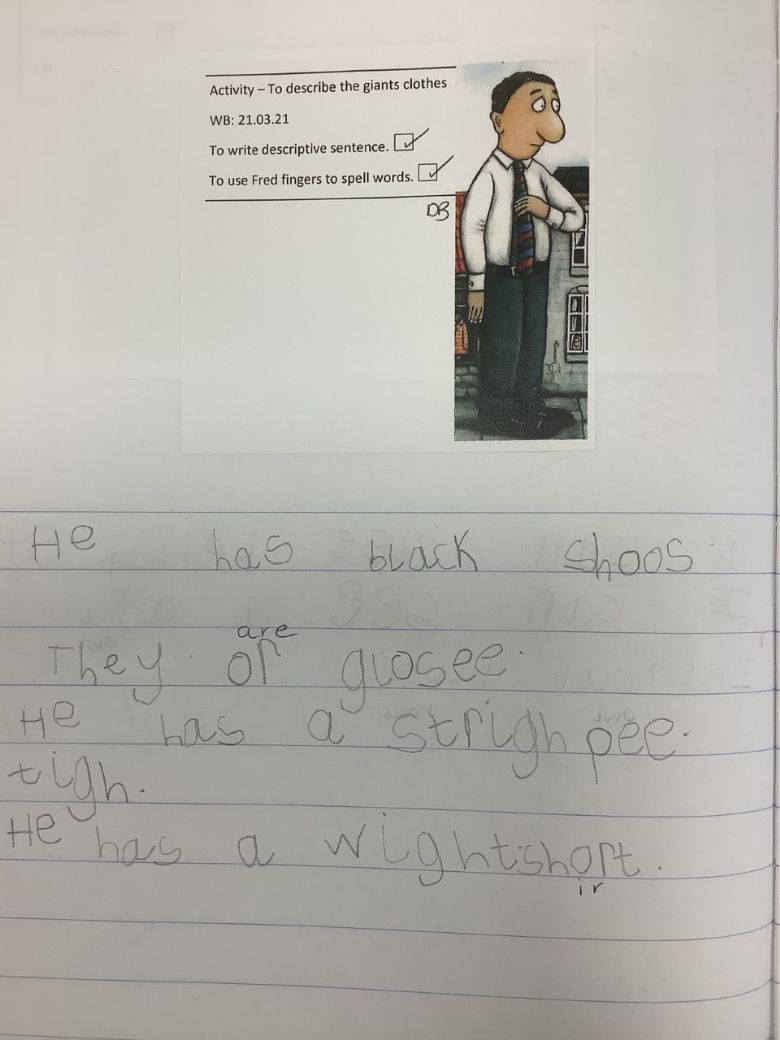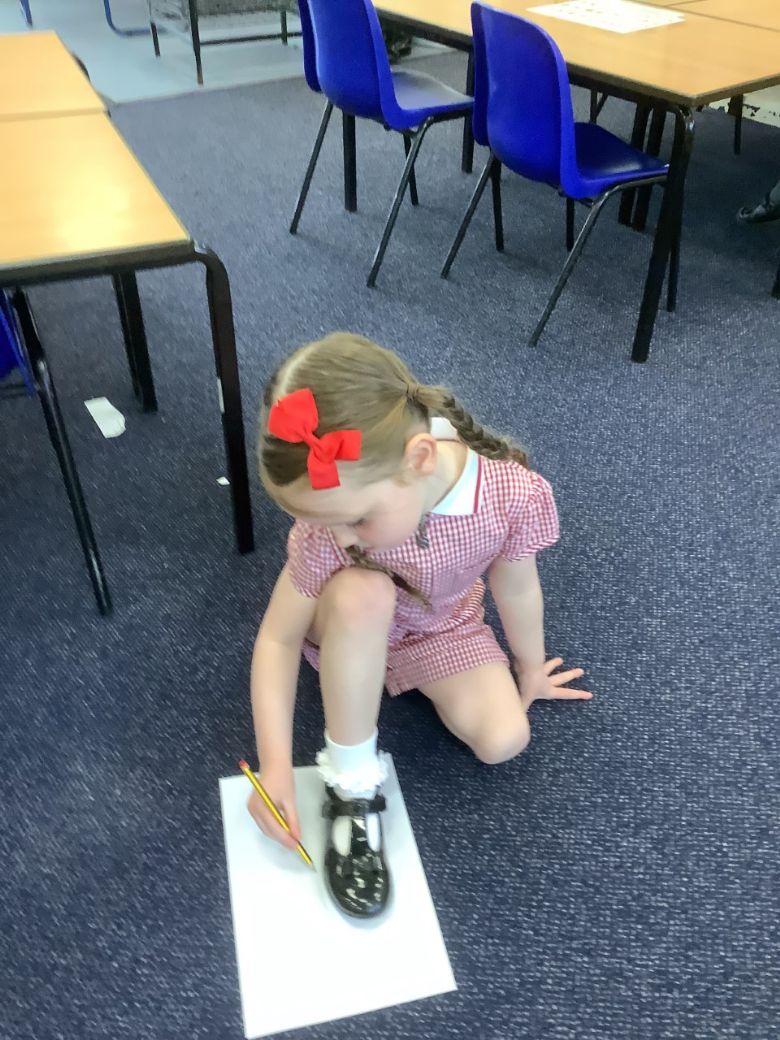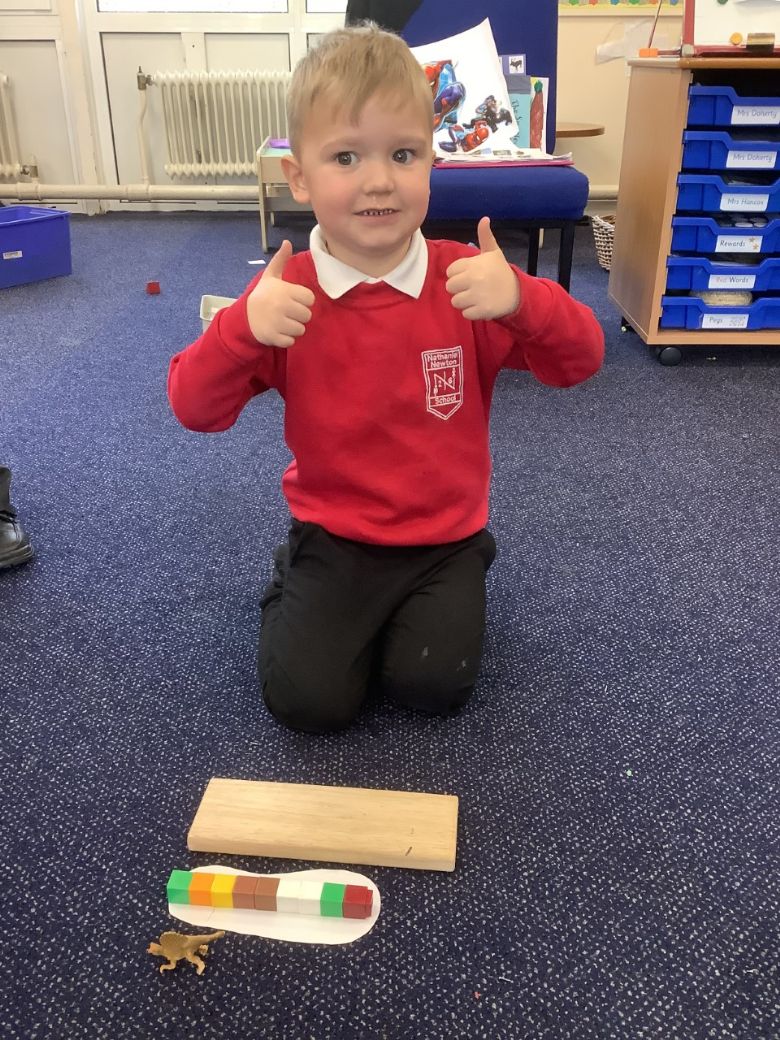 After reading What the Ladybird Heard, we looked at maps and then drew a map to show our journey to school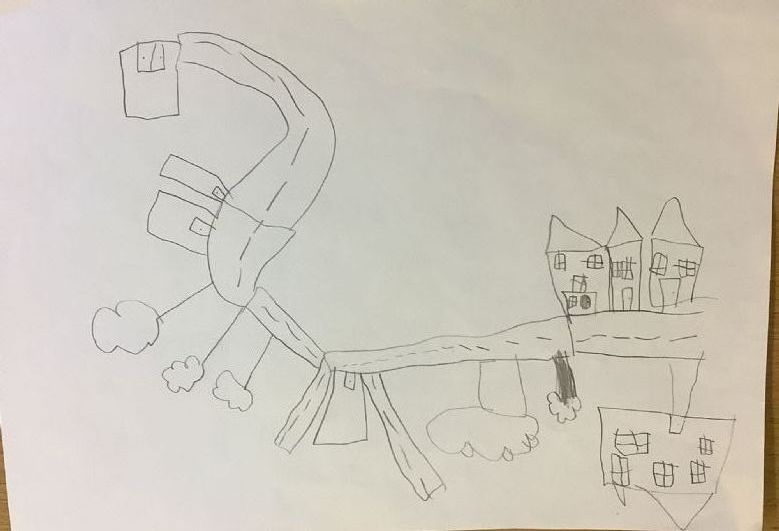 Floating and Sinking
We have been exploring floating and sinking. We looked at different objects and put them in the water to see if they would float or sink. We had a good discussion about whether all heavy things sink and light things float. We were surprised that this wasn't always what happened.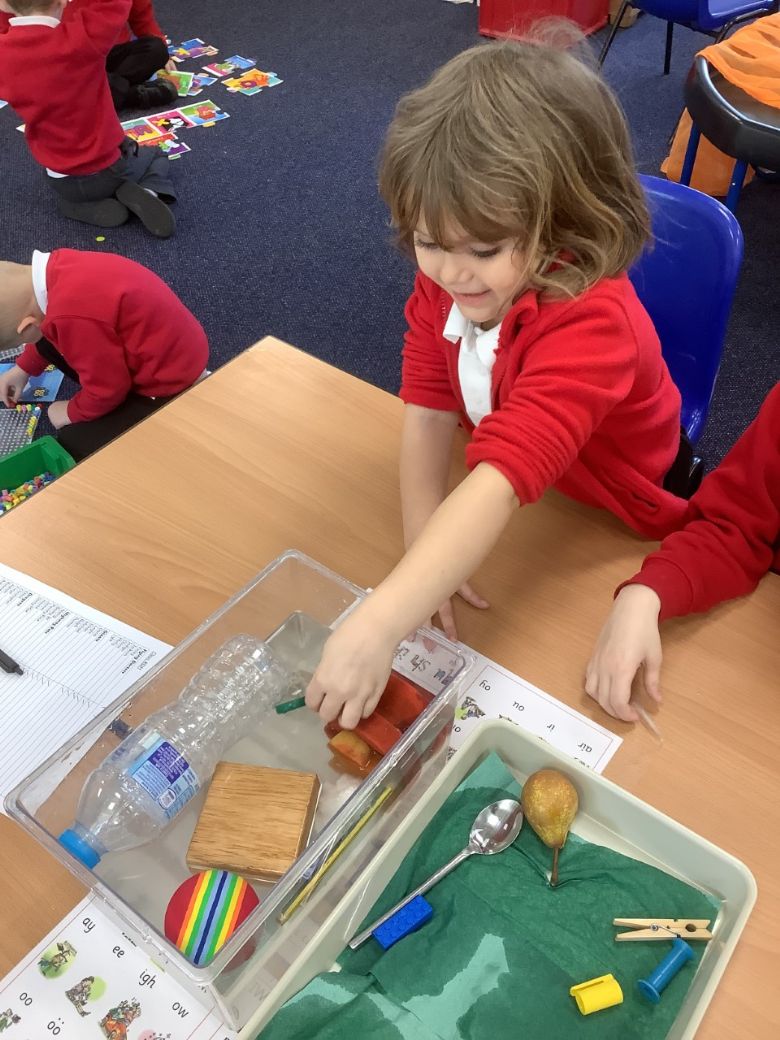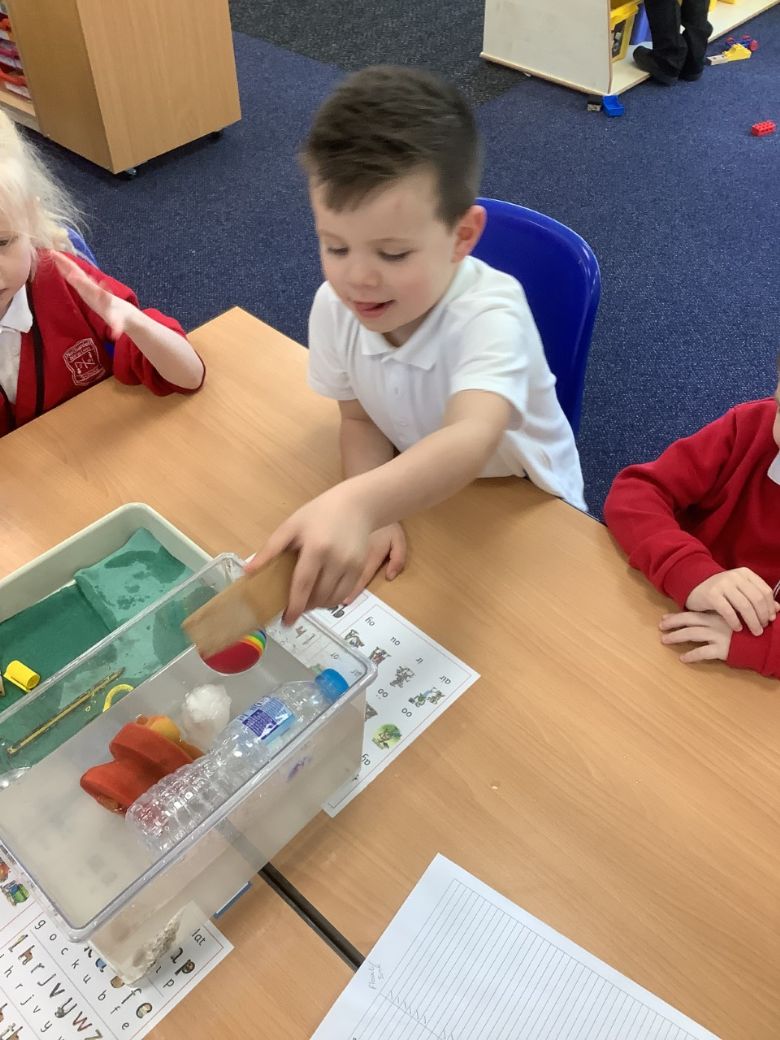 Music Workshop
We enjoyed a music workshop where we each got to play three instruments, the drum, the shakers and the bells (with sticks) We learnt some rhythms through a story all about Sammy the Spider. We had lots of fun learning about speeding up and slowing down the sounds and also making the instruments louder and quieter.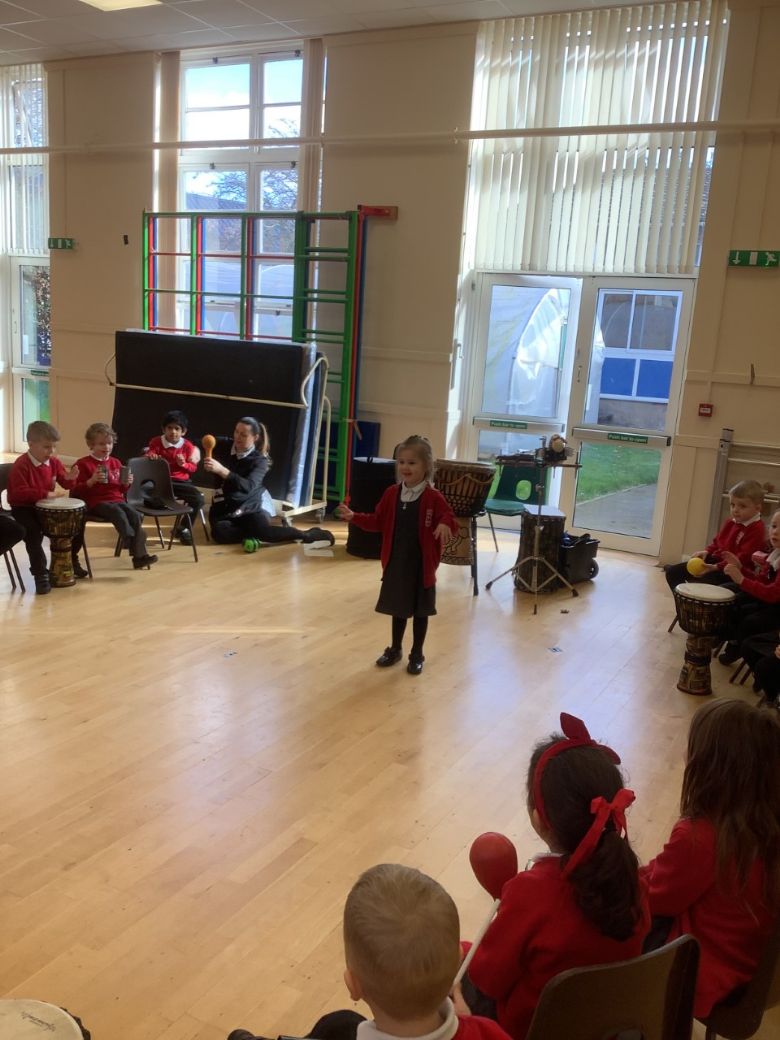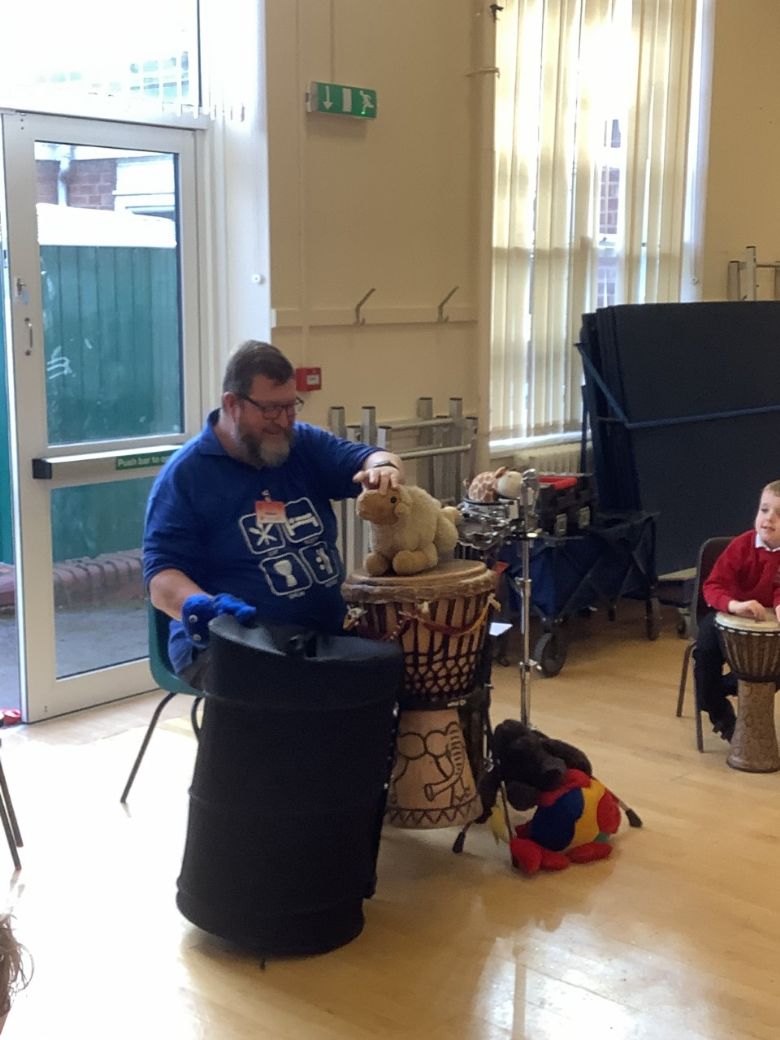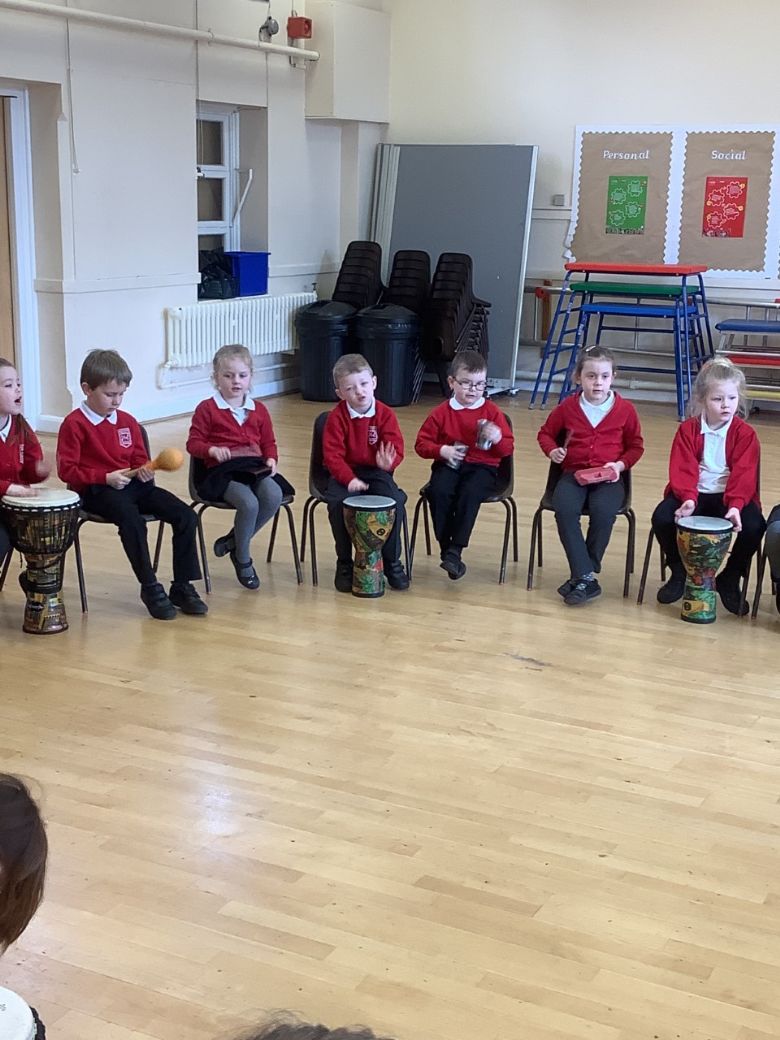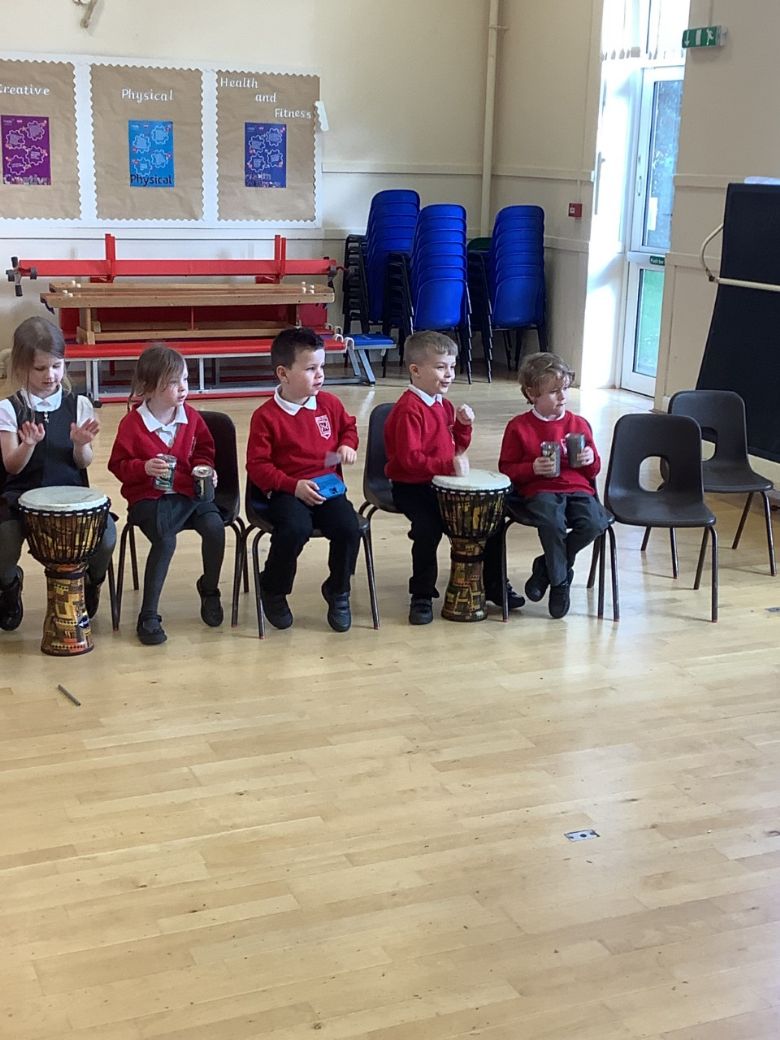 Mardi Gras
(Fat Tuesday / Pancake day!)
Here we are getting ready for our Mardi Gras carnival. We had a great two days, enjoying eating and flipping pancakes, making masks, playing kazoos and dancing with the team from Haddon school of dance. We really enjoyed the parade through Hartshill and hope you did too!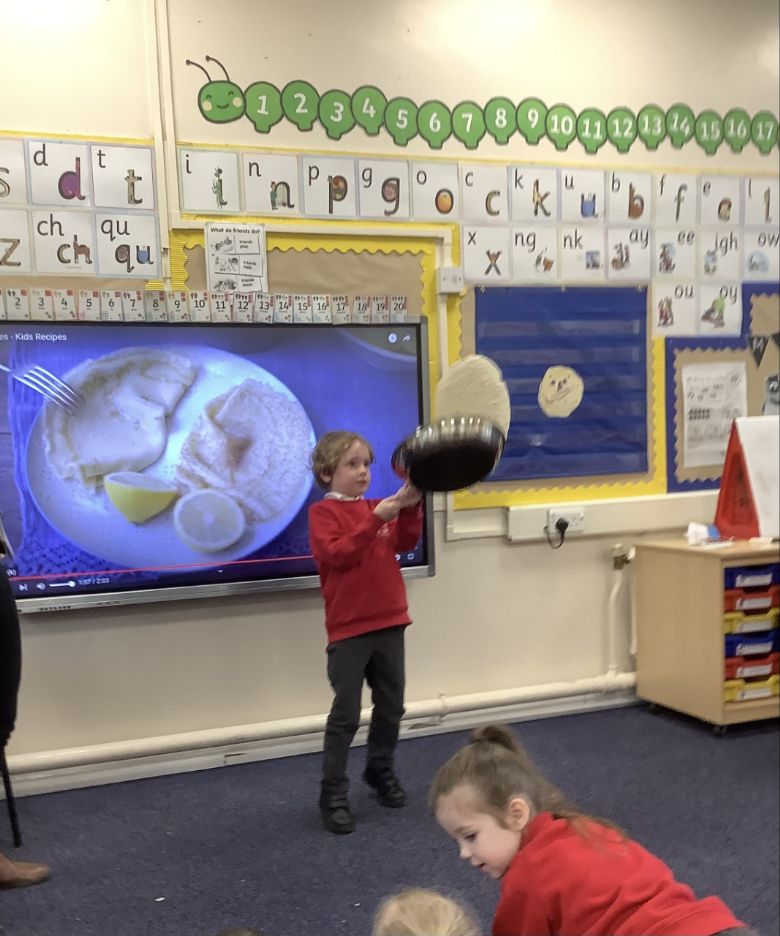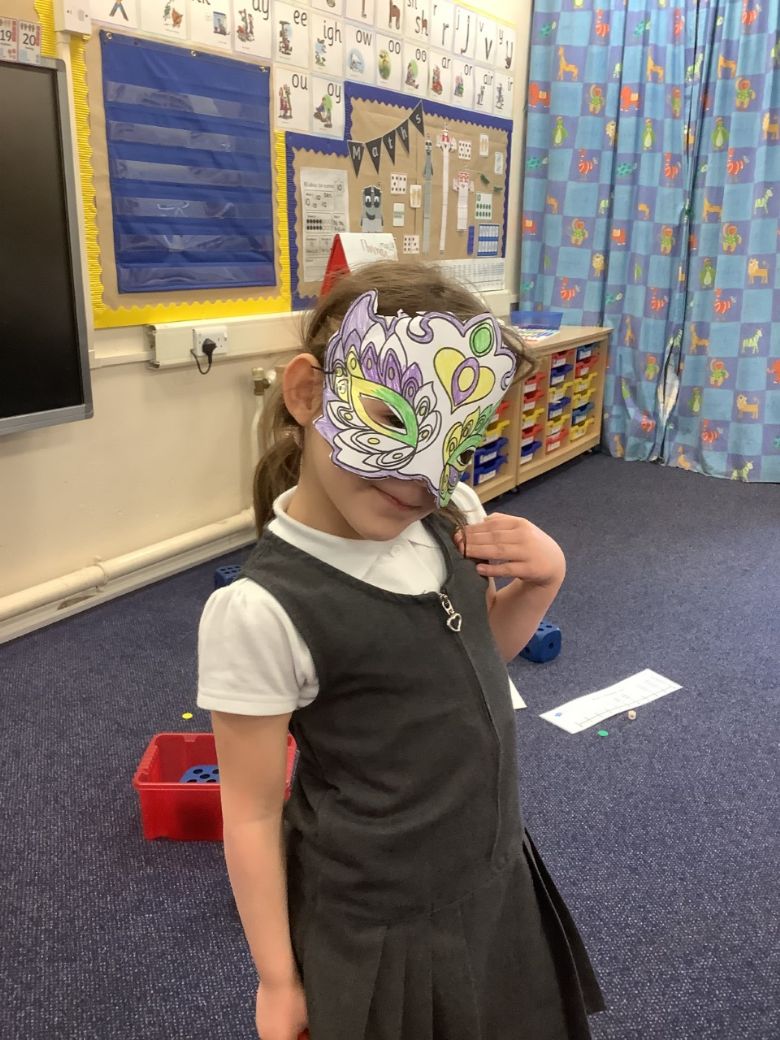 Spring Term 1 - Space
We are getting very good at writing words and sentences now!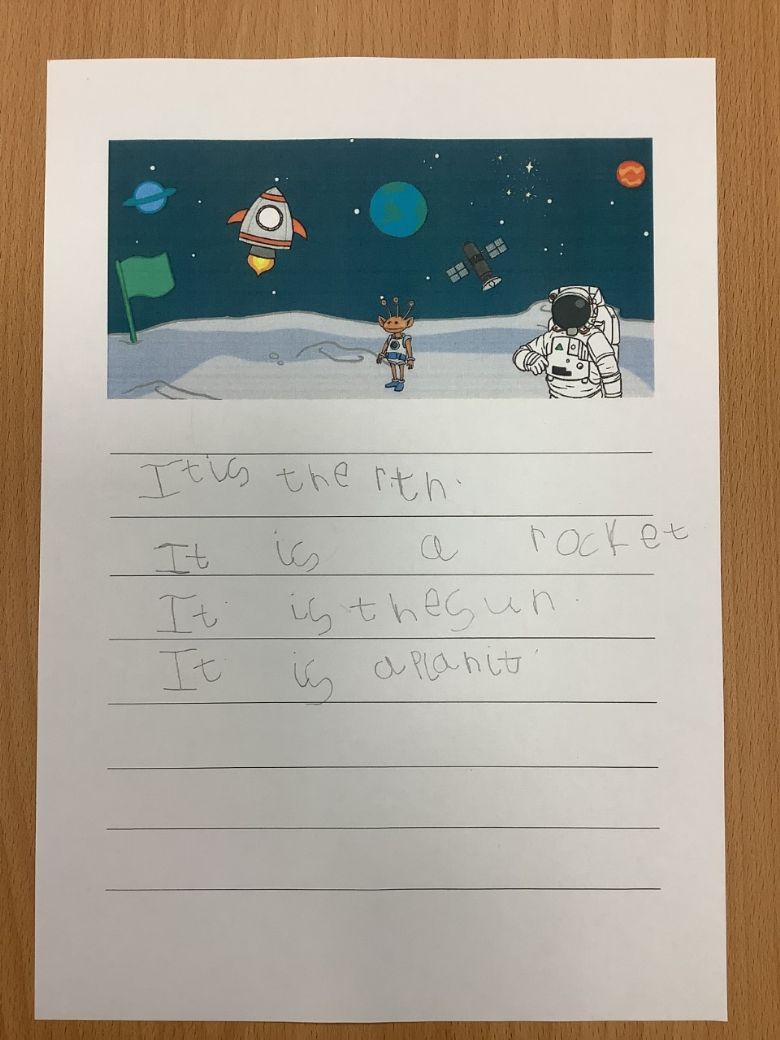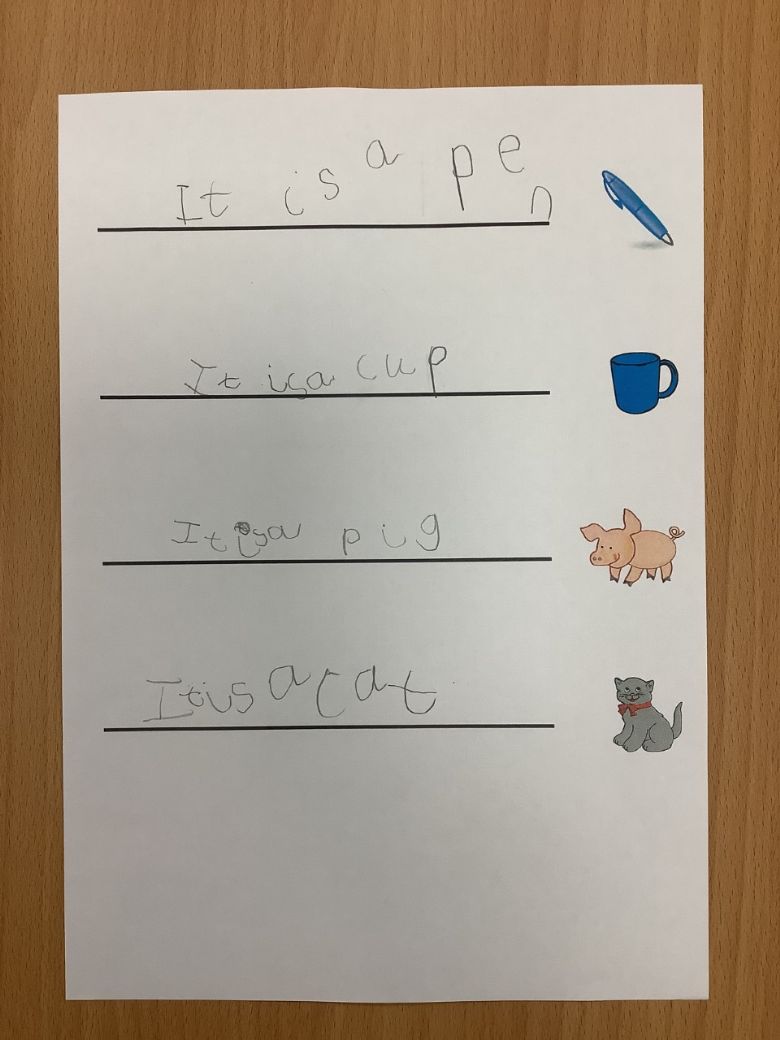 We designed a new rocket for Spaceman Spencer and then used different materials to make it!
We had lots of fun!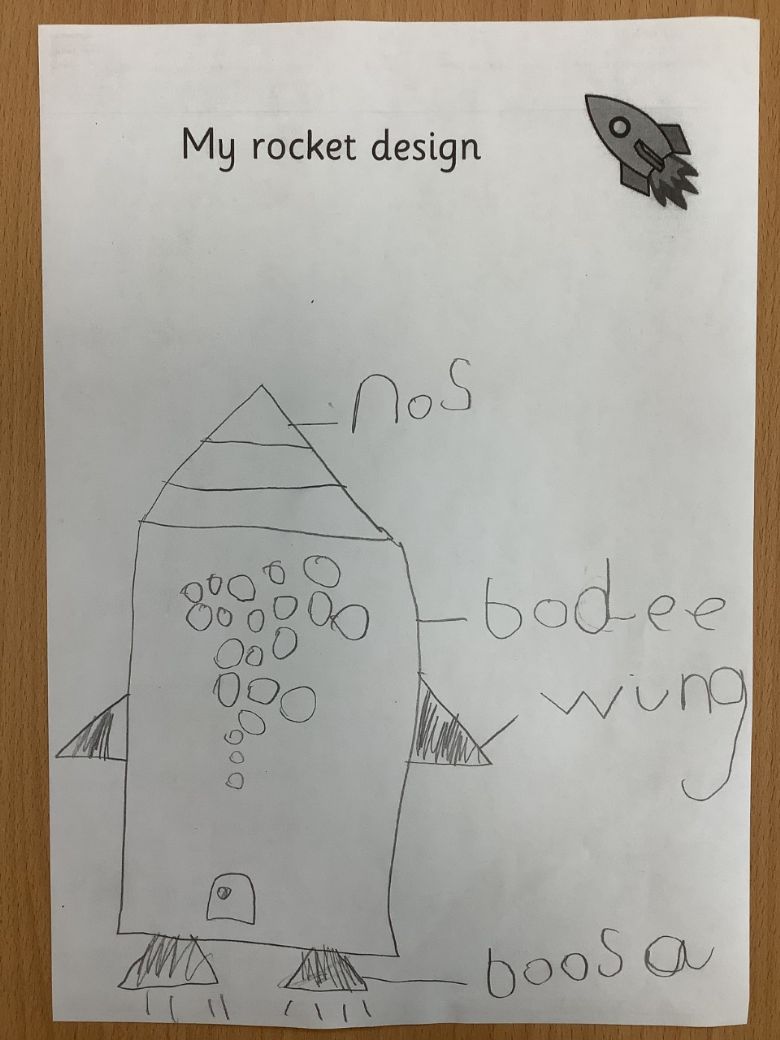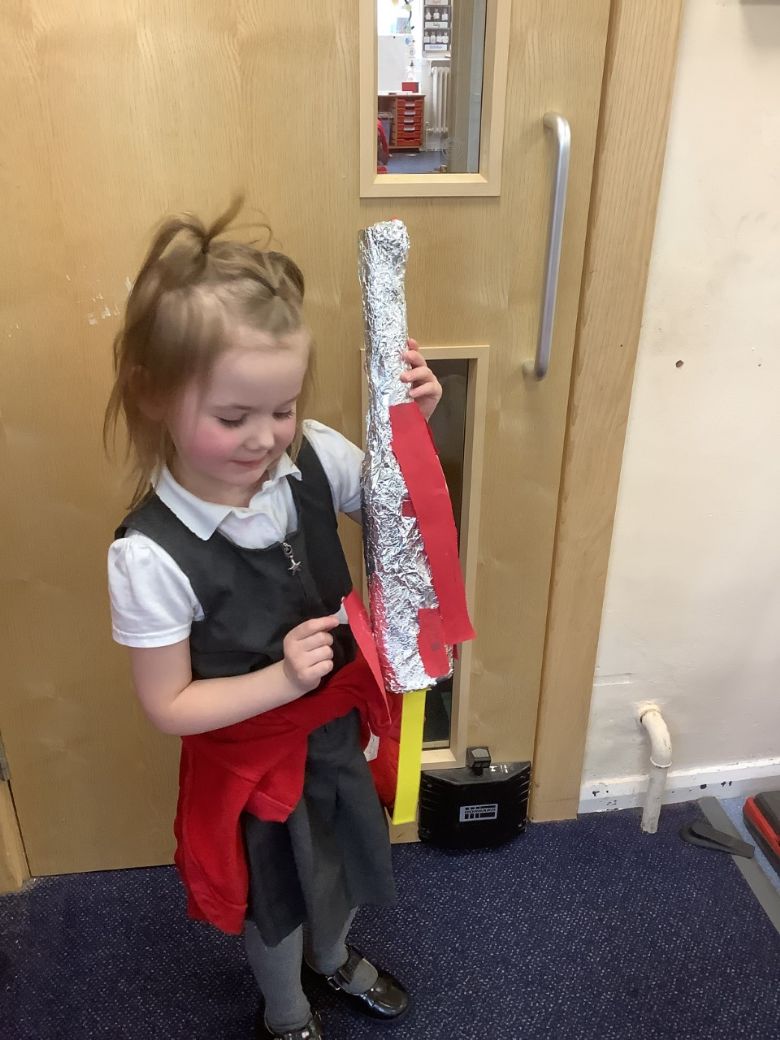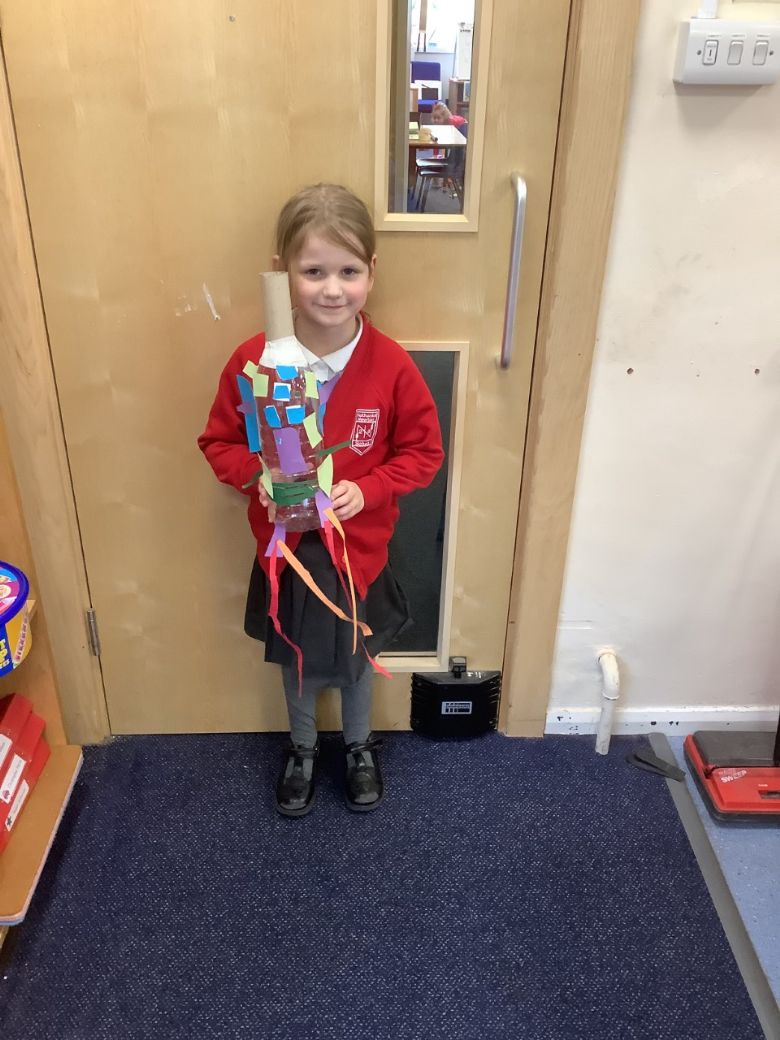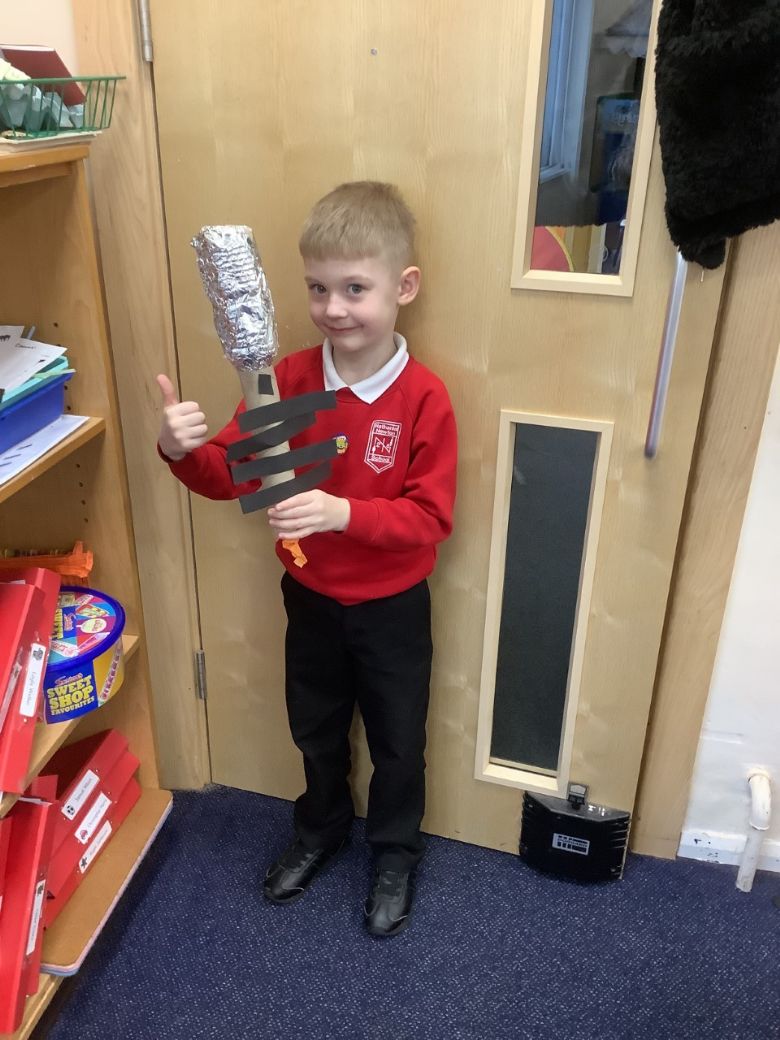 We then received a letter from Spaceman Spencer telling us that his rocket had crashed and could we help him to build a new one!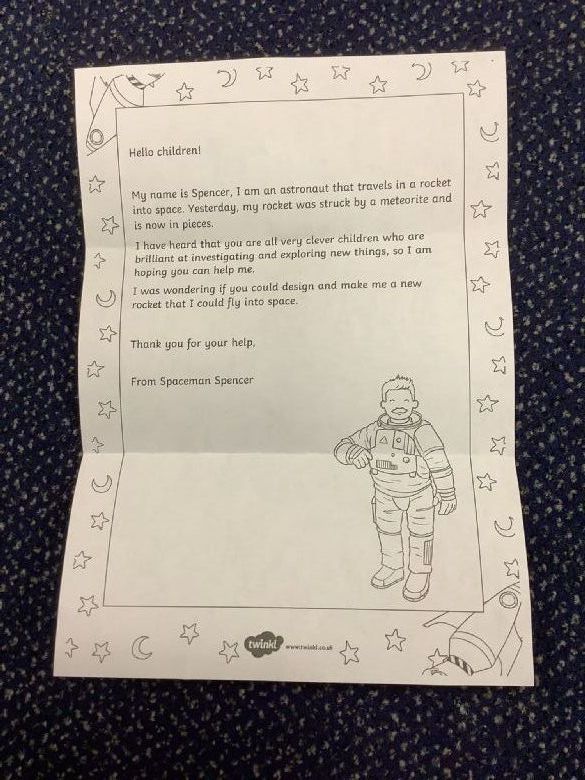 We had an exciting introduction to our topic when we found some mysterious objects outside.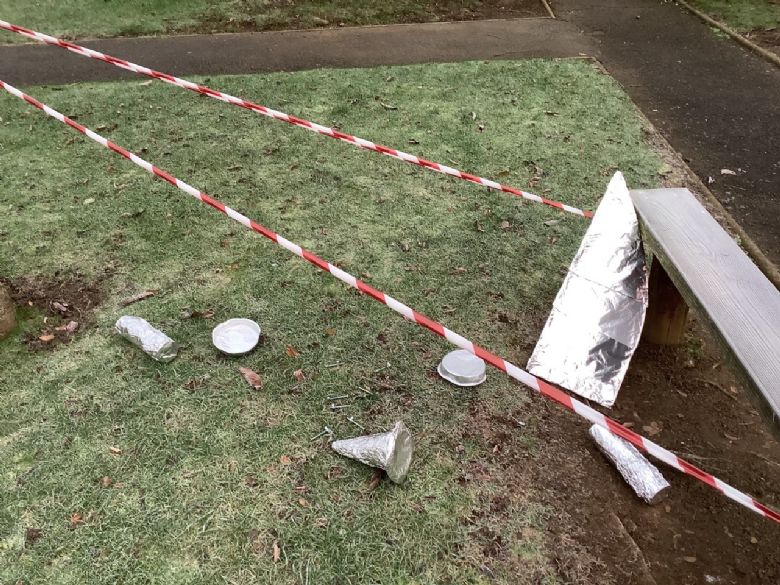 Autumn Term 2 - Let's Celebrate
We have had a busy half-term learning about and joining in with different celebrations
Christmas
We learnt about the Christmas story and used actions and a story map to help re-tell the story.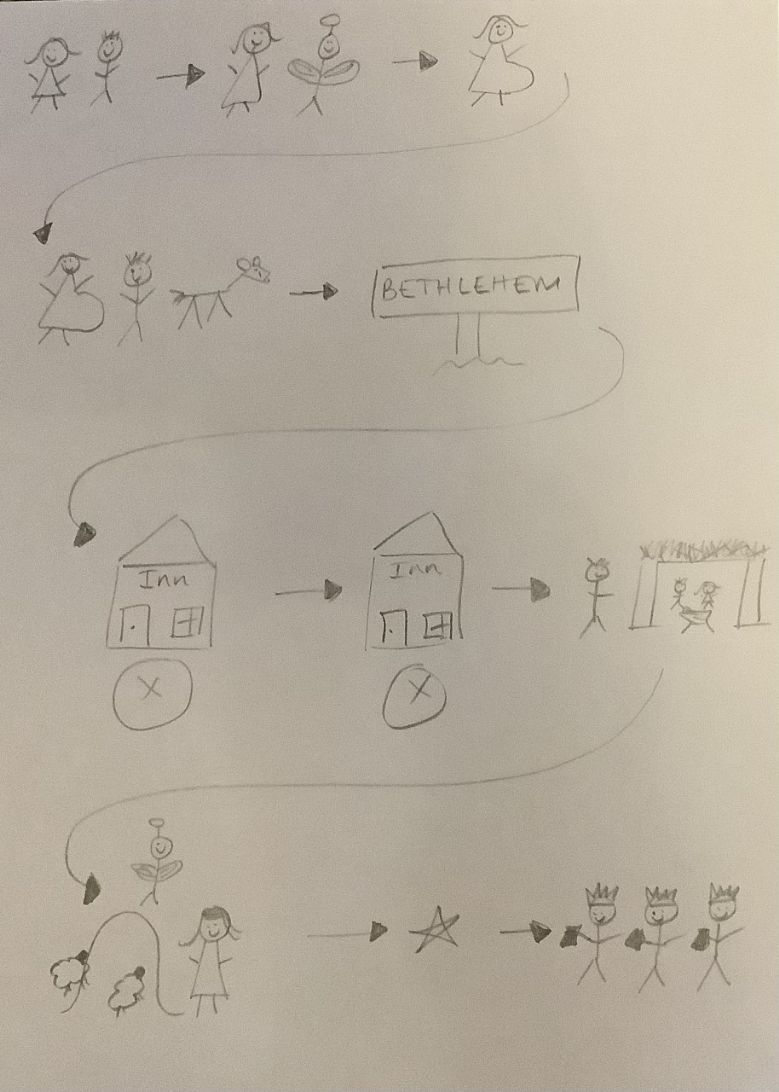 Weddings
We had our own wedding in school and enjoyed sharing food and dancing after the ceremony.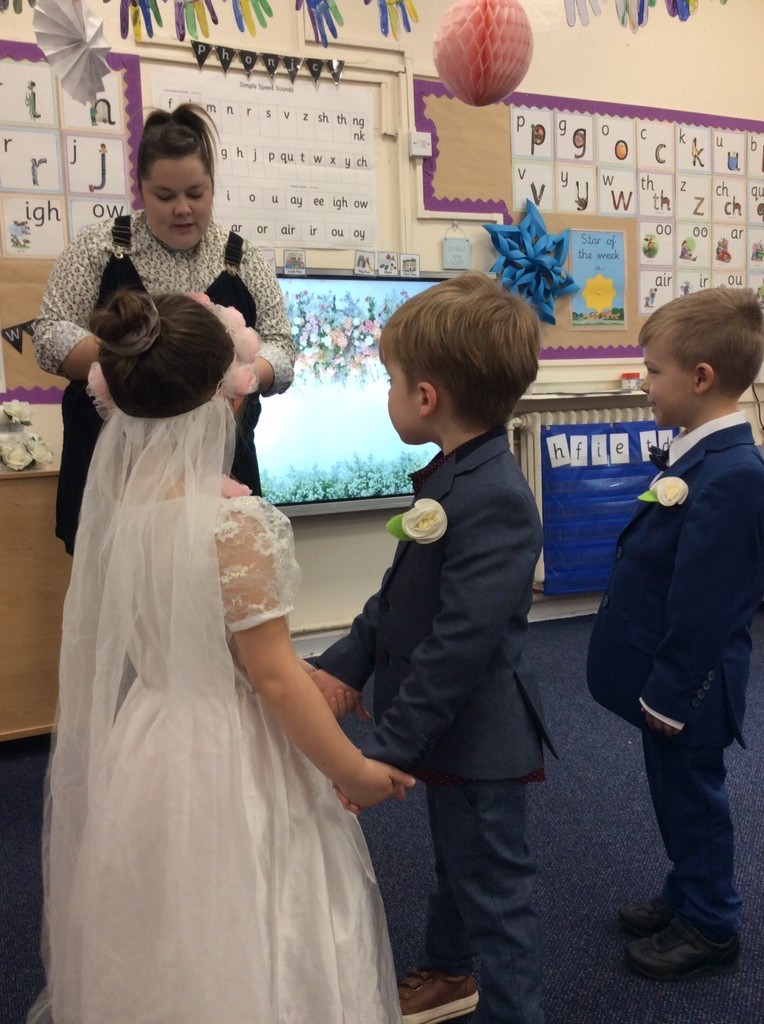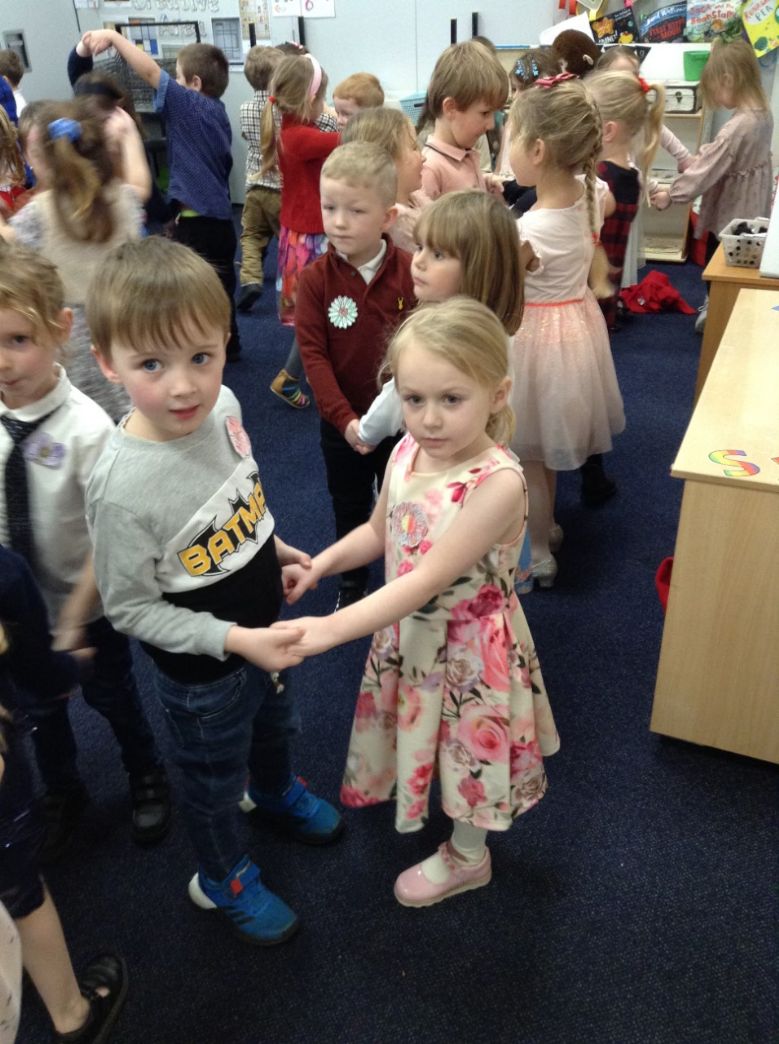 Children in Need
We dressed up and made pudsey ears. We donated money towards the charity and learnt that the money helps other children.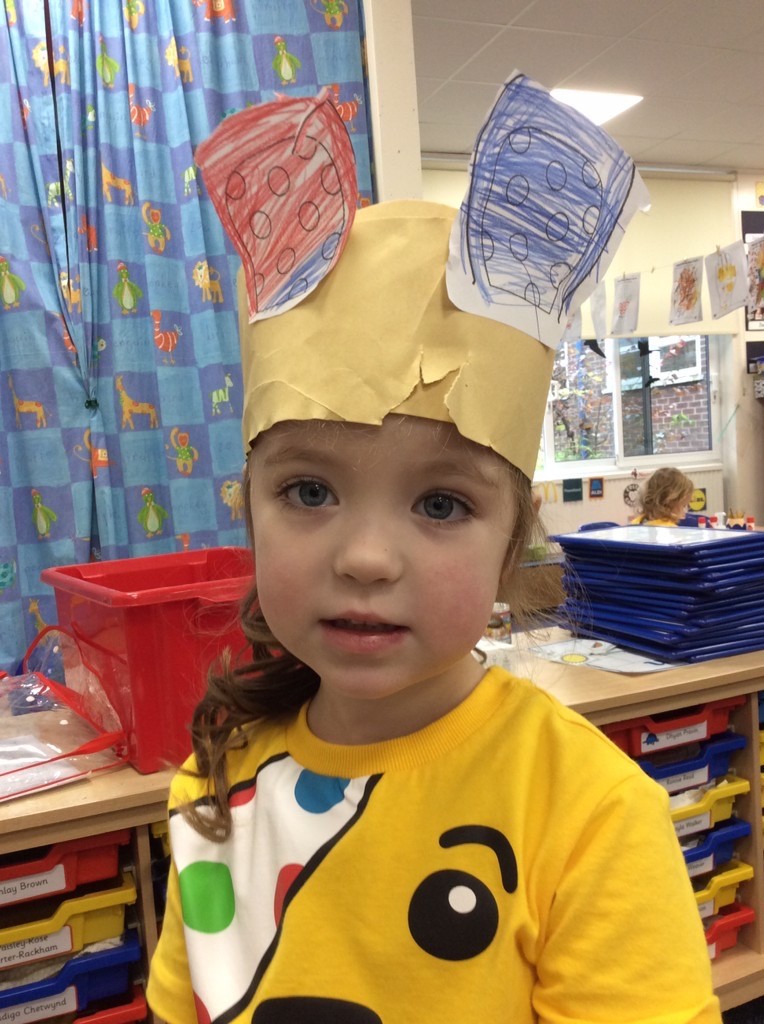 Birthdays
We shared experiences of our own birthdays and made cards for our friends.
We listened to the story The Toys Party and then enjoyed making Kippers cake... it had some very strange ingredients!!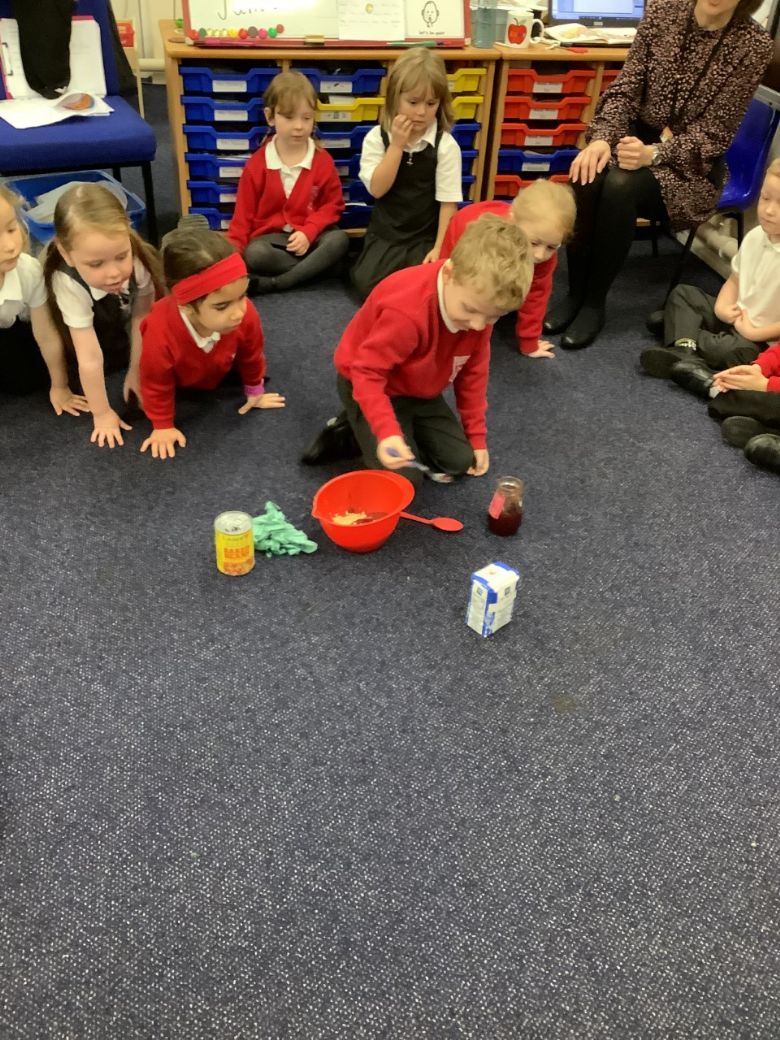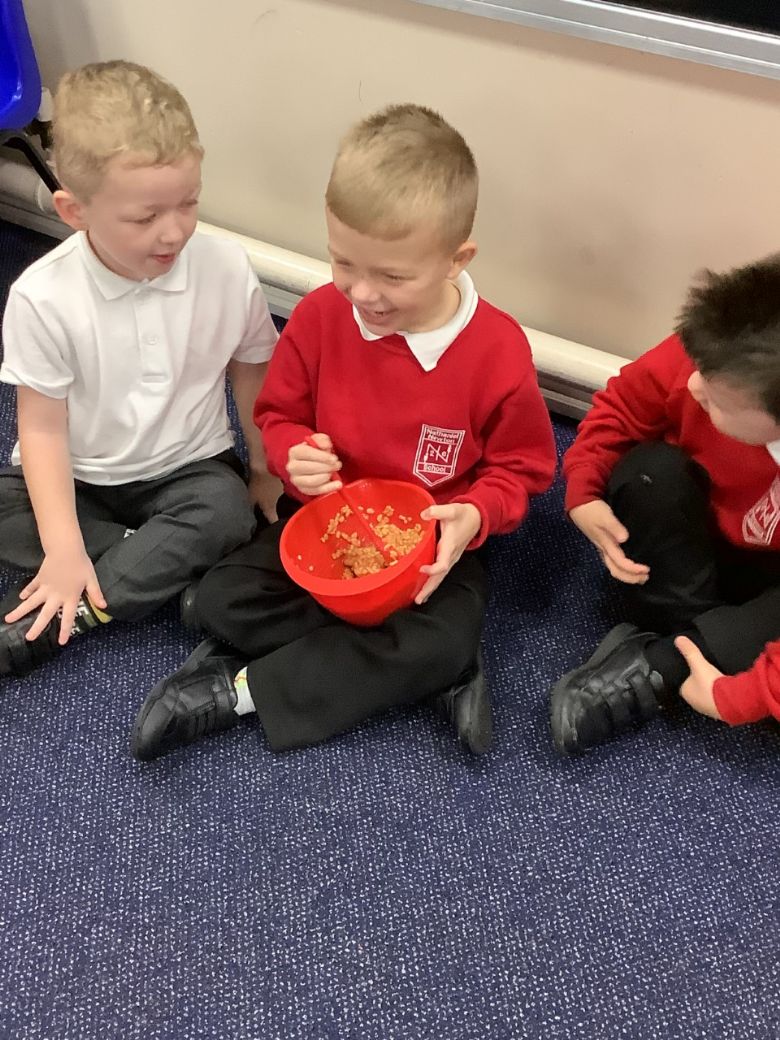 Diwali - The festival of light
We learnt about how people celebrate Diwali and made our own cards and rangoli patterns.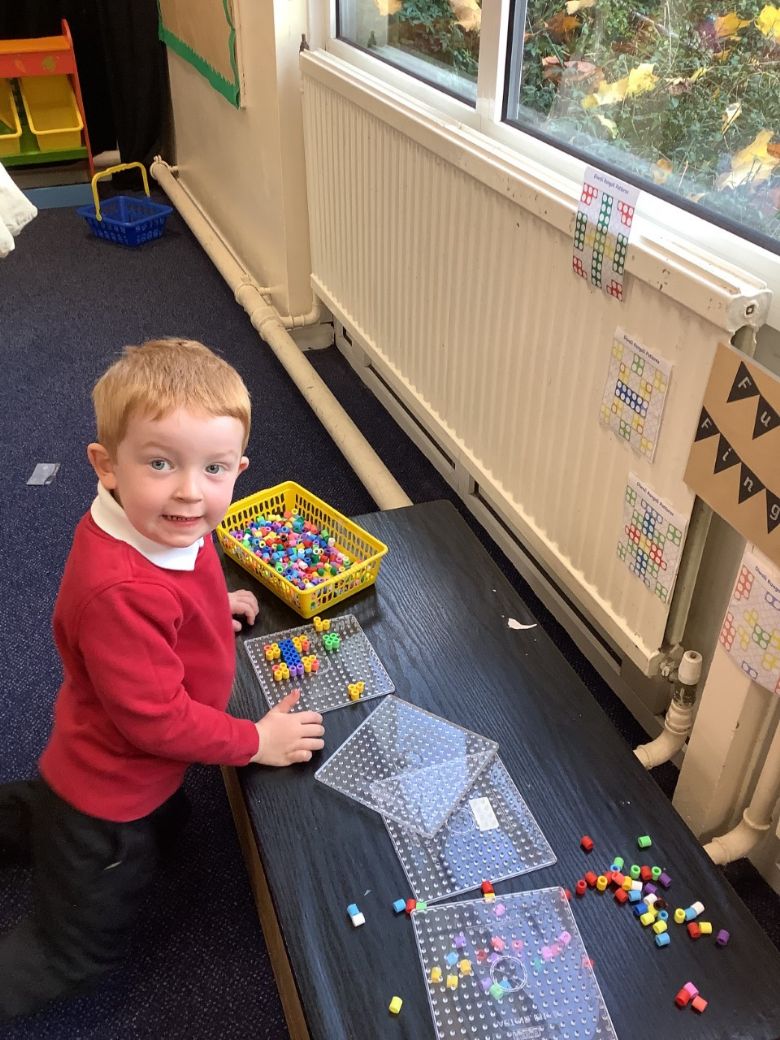 Bonfire Night
We learnt all about Guy Fawkes
Remember, remember, the 5th of November,
Gunpowder, treason and plot...
Halloween
We enjoyed dressing up in our spooky costumes for Halloween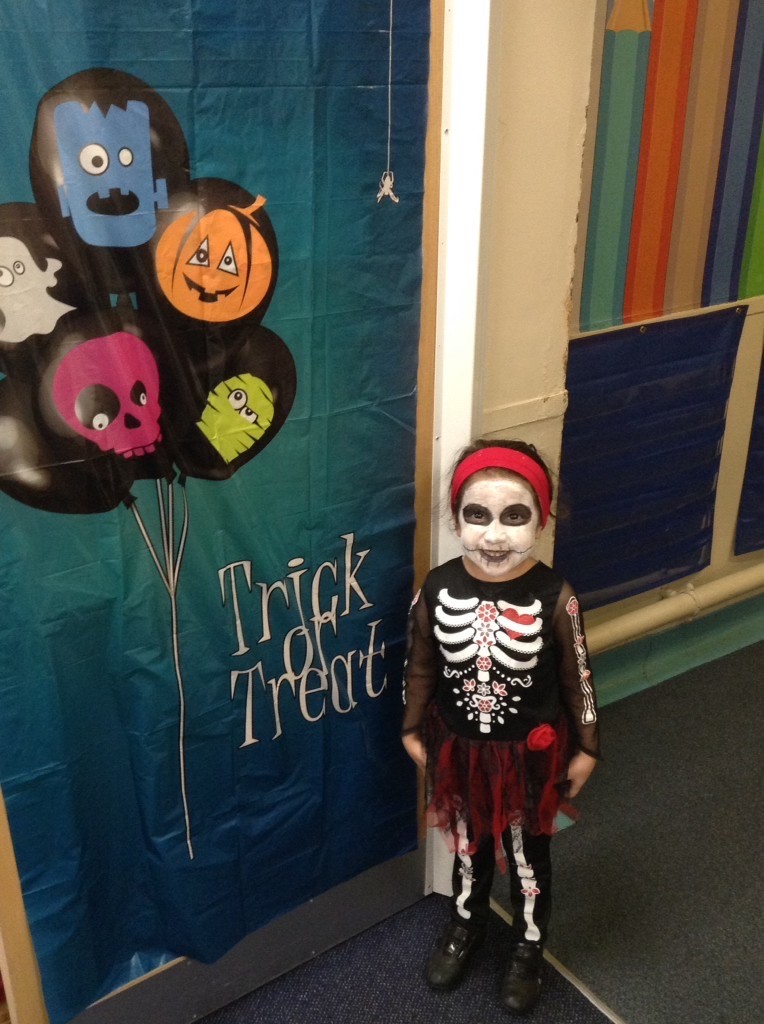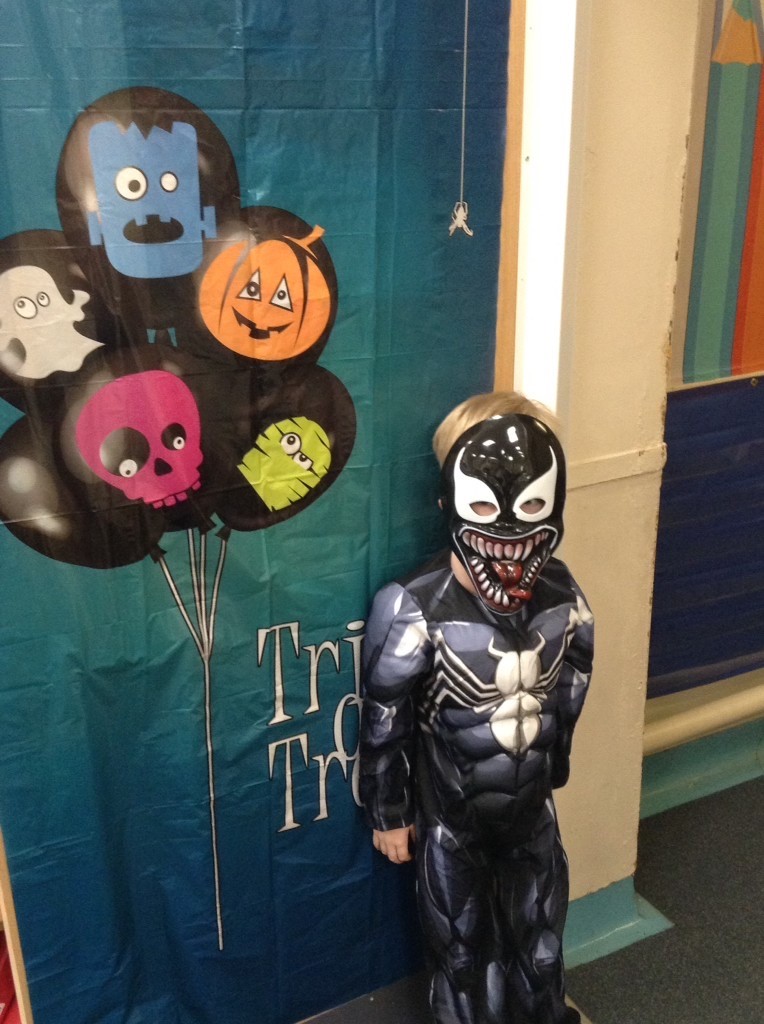 Autumn Term 1 - Once upon a rhyme!
We have been learning different nursery rhymes and looking at different people who help us.
Making spiders (Incy Wincy)
How many legs does a spider have?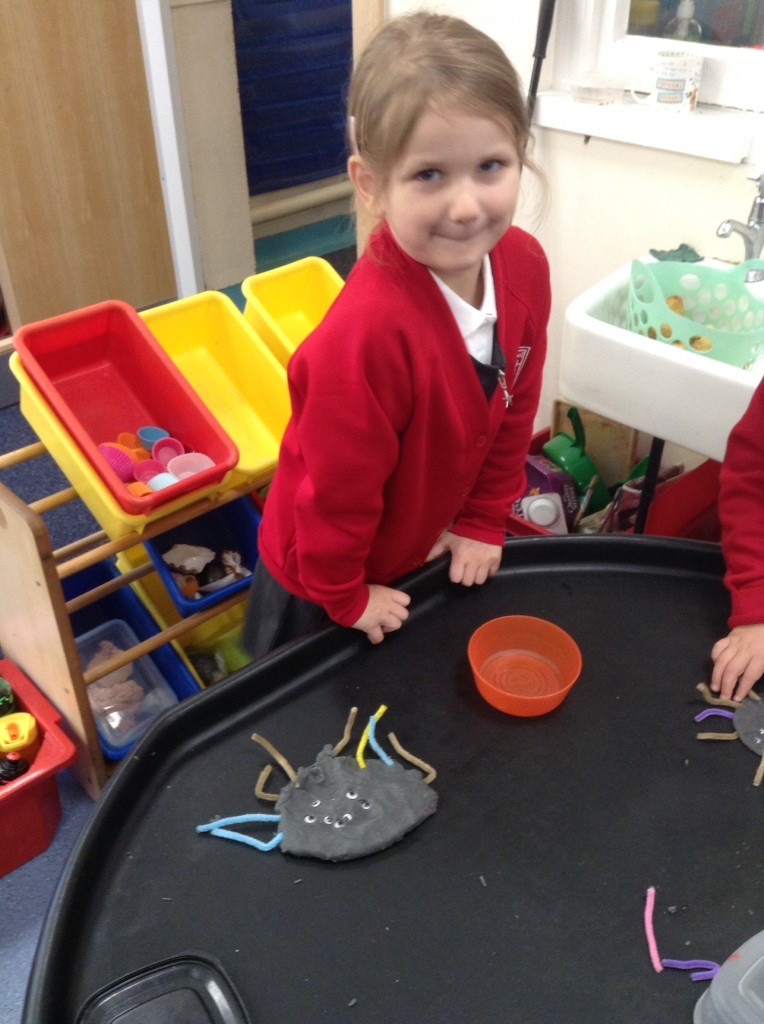 Collaging Humpty Dumpty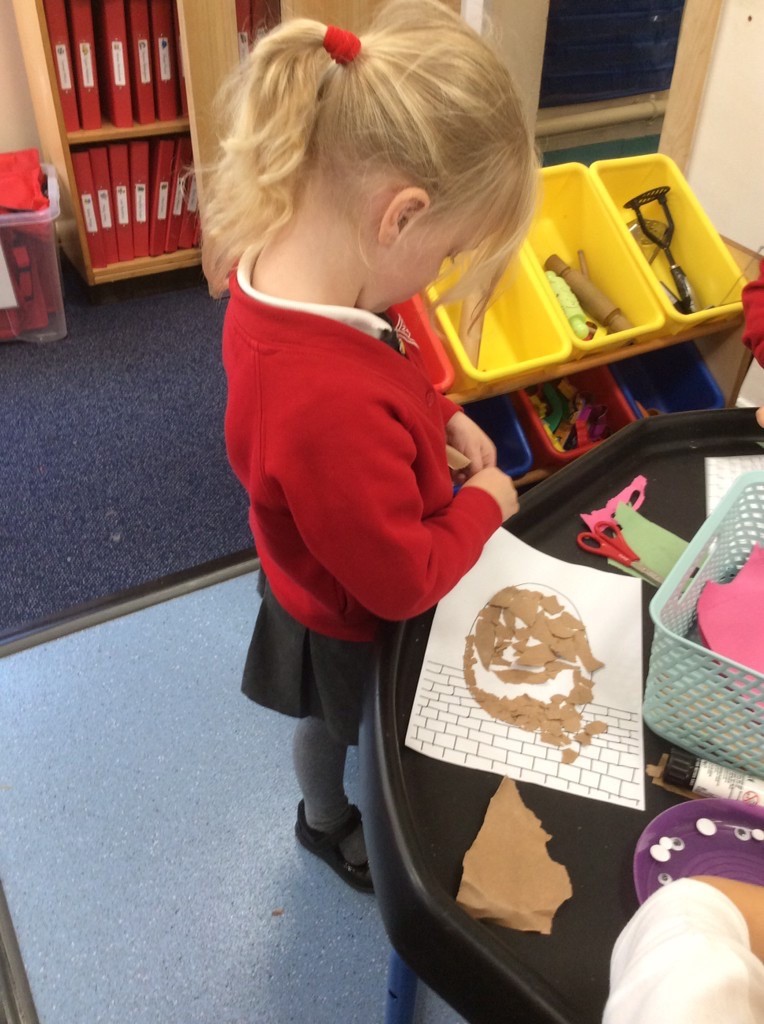 Learning about germs (Miss Polly)
We have been learning how to keep healthy and talked about the importance of washing our hands correctly. We used glitter to show how easily germs can spread. Mrs Doherty had 'germs' on her hand and when she held hands with the other children, the germs passed on!
We learnt a song to help us wash our hands correctly.
Under, over, round and through,
Don't forget to add soap too.
Clean, clean, clean and then you'll know,
Down the sink the germs will go.
Under, over, round and through,
Don't forget to dry them too!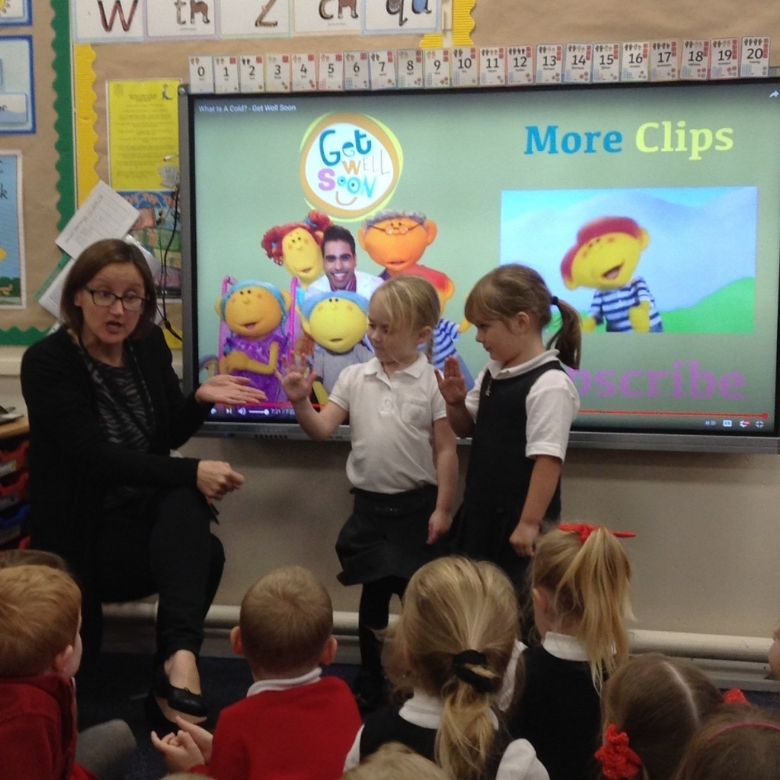 Making our own bus (The Wheels on the Bus)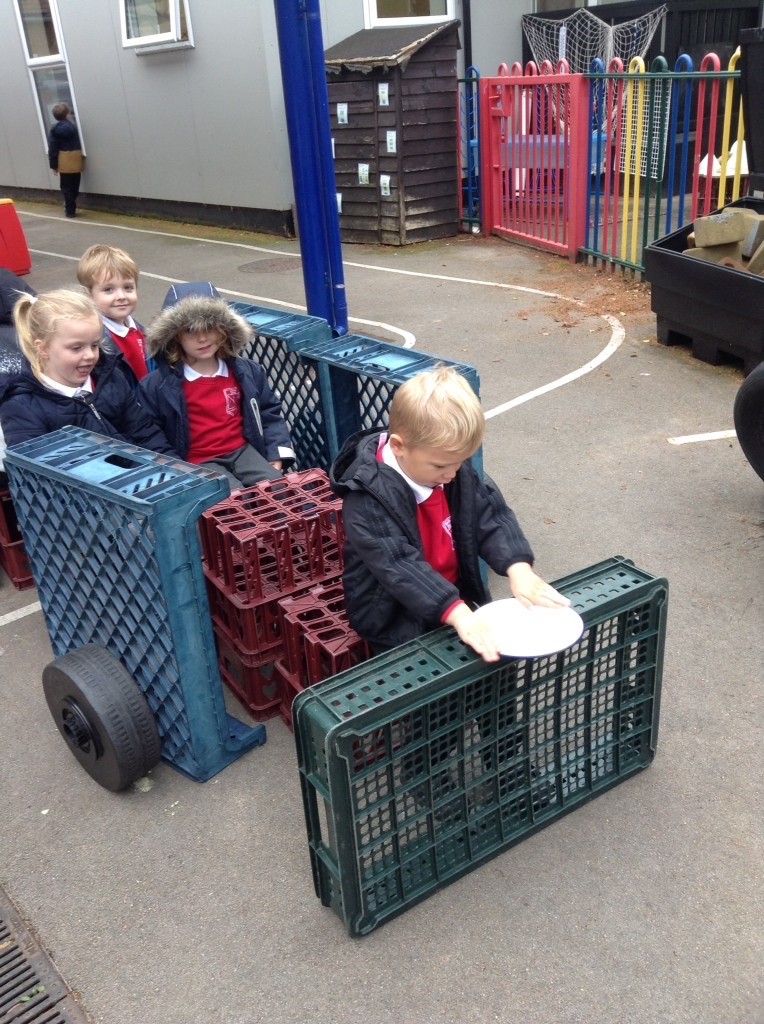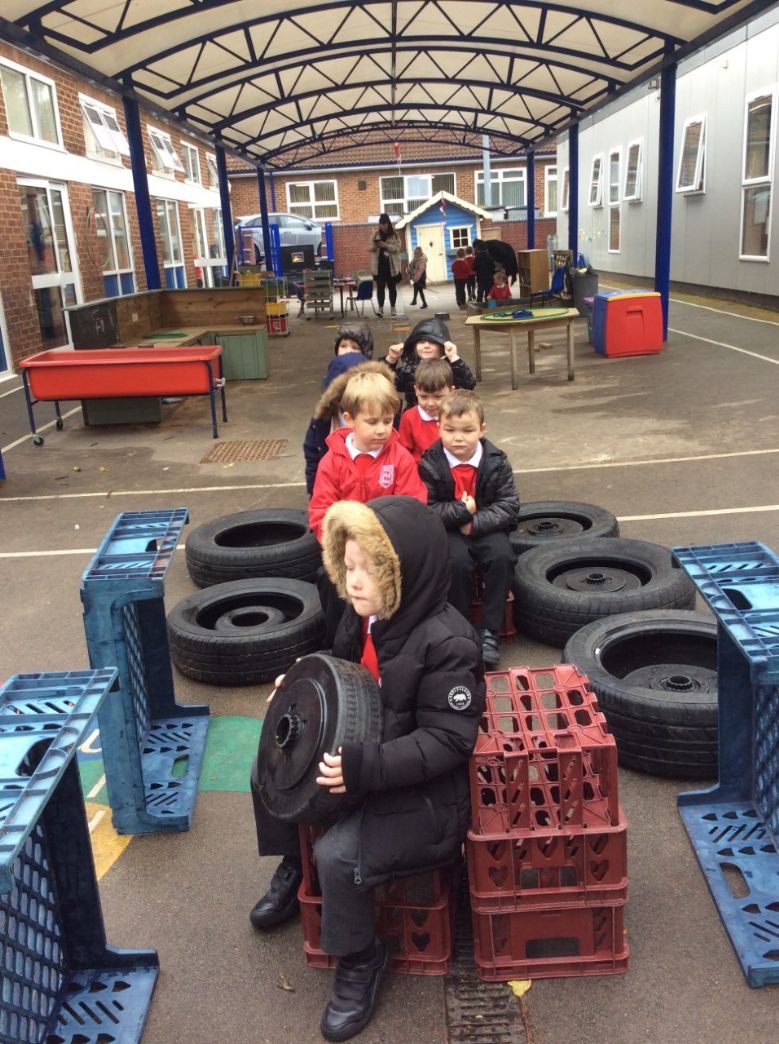 RDH have made a super start to school. They have been exploring activities in the classroom and outdoor area and have made lots of new friends :)