In this section...
RDH - Mrs Doherty/Mrs Hancox
Welcome to our class page!
Spring Term 1 - Space
We then received a letter from Spaceman Spencer telling us that his rocket had crashed and could we help him to build a new one!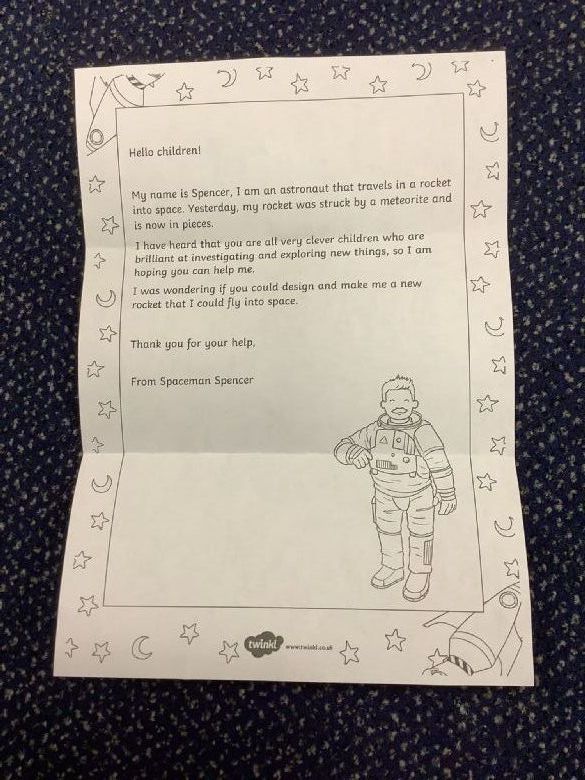 We had an exciting introduction to our topic when we found some mysterious objects outside.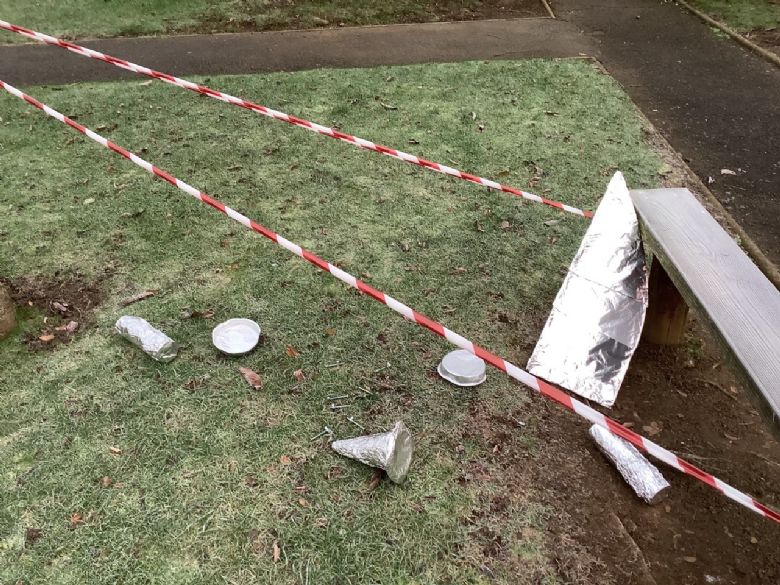 Autumn Term 2 - Let's Celebrate
We have had a busy half-term learning about and joining in with different celebrations
Christmas
We learnt about the Christmas story and used actions and a story map to help re-tell the story.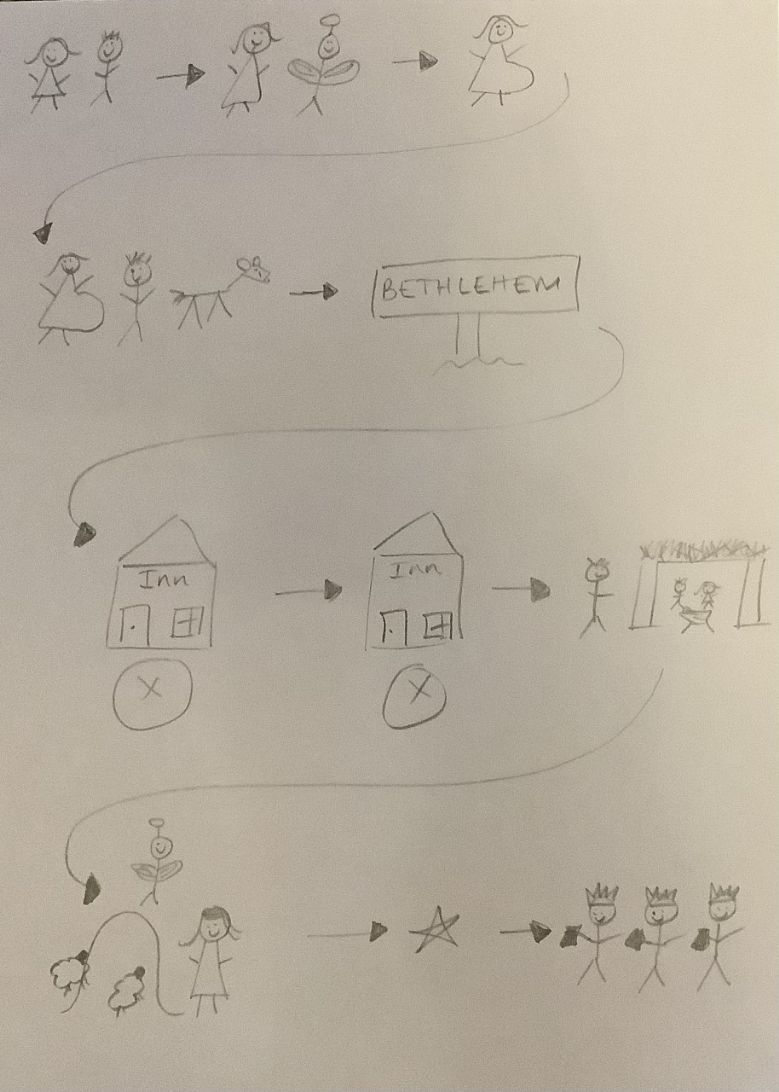 Weddings
We had our own wedding in school and enjoyed sharing food and dancing after the ceremony.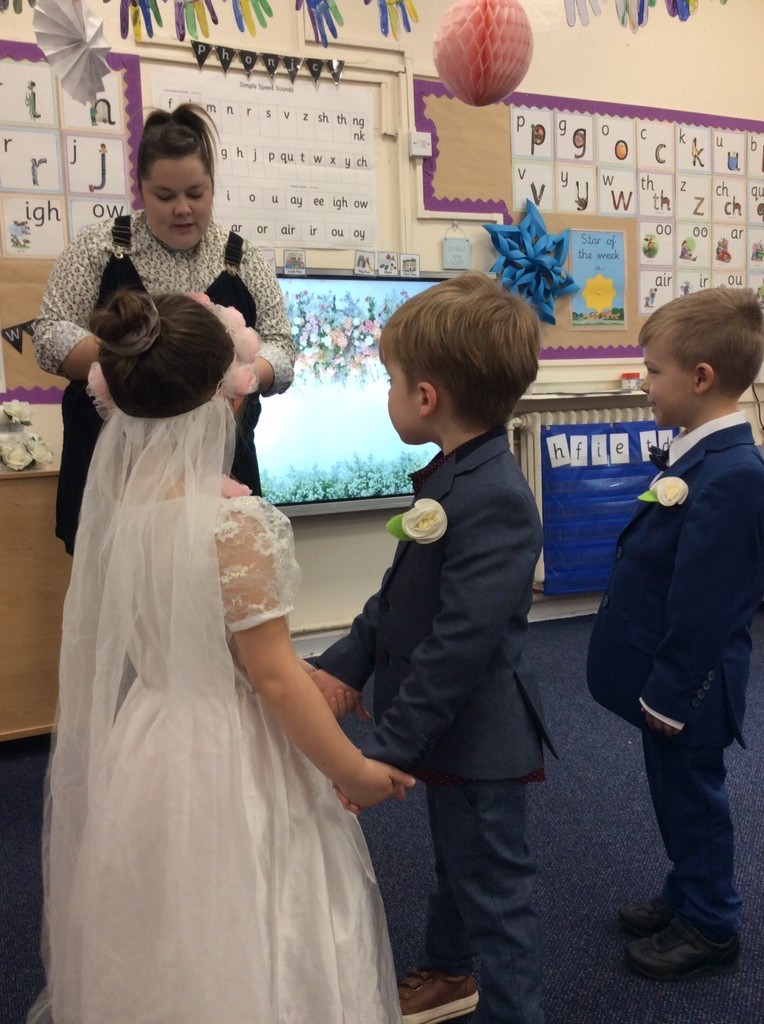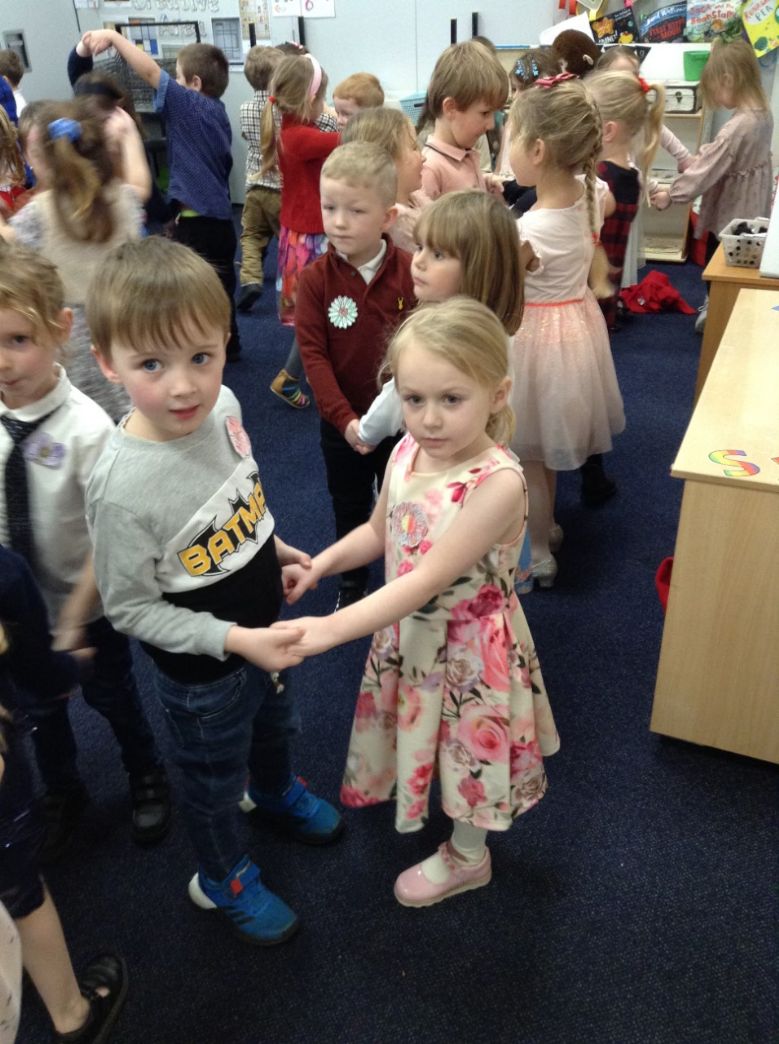 Children in Need
We dressed up and made pudsey ears. We donated money towards the charity and learnt that the money helps other children.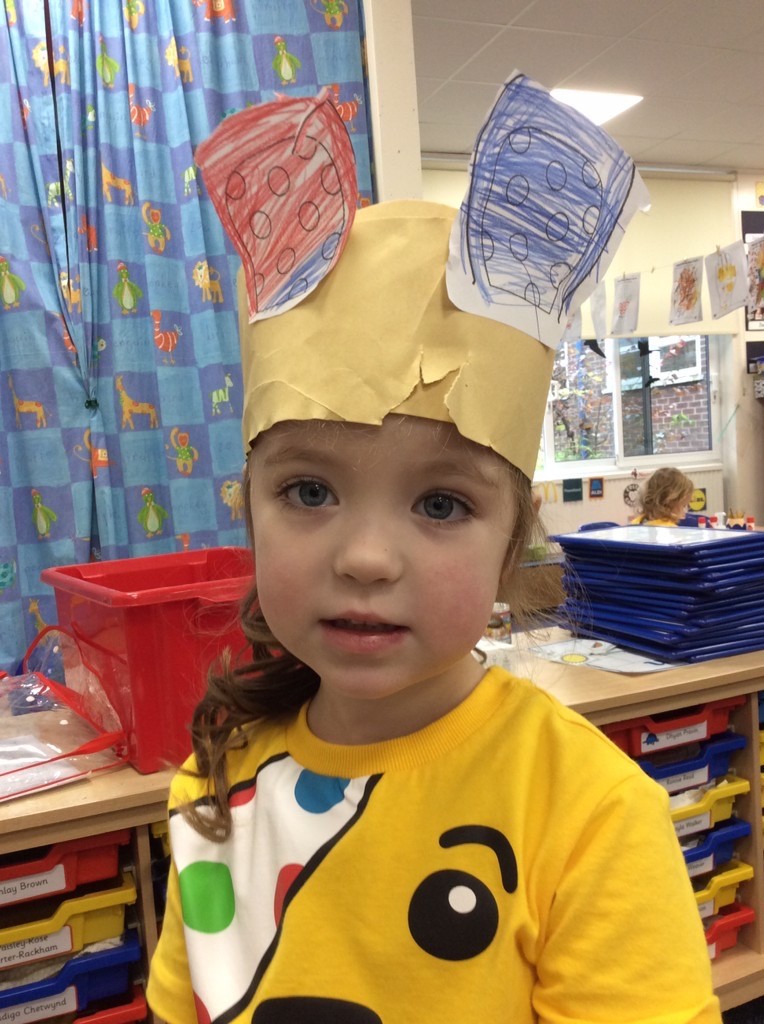 Birthdays
We shared experiences of our own birthdays and made cards for our friends.
We listened to the story The Toys Party and then enjoyed making Kippers cake... it had some very strange ingredients!!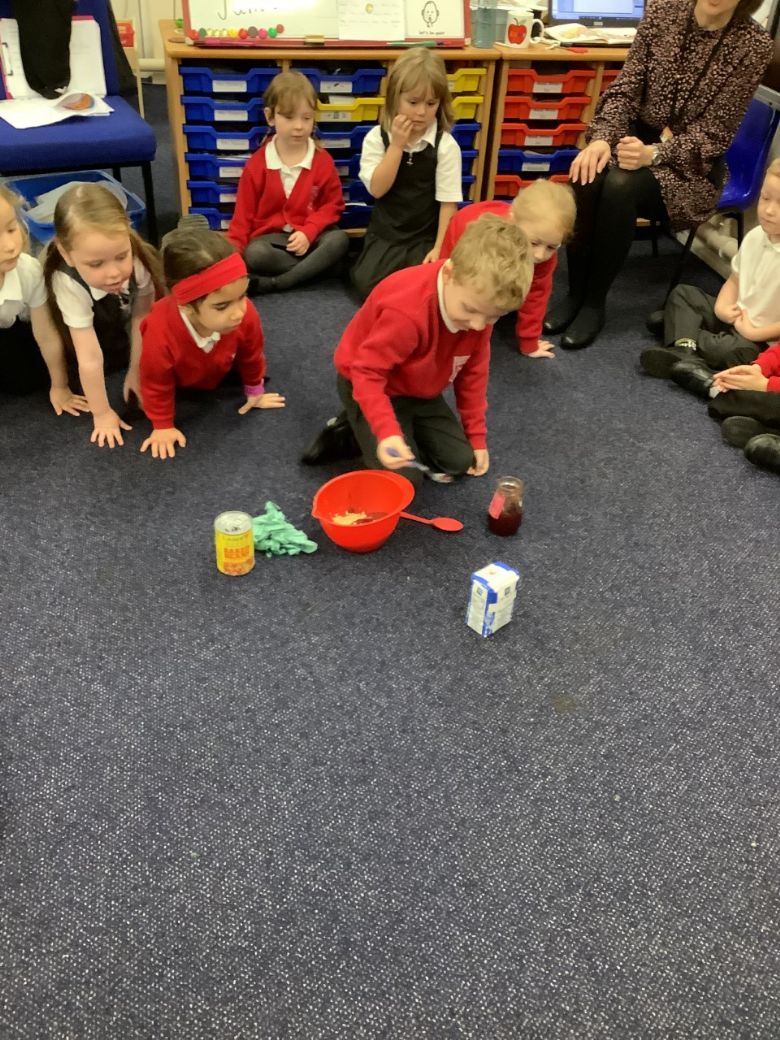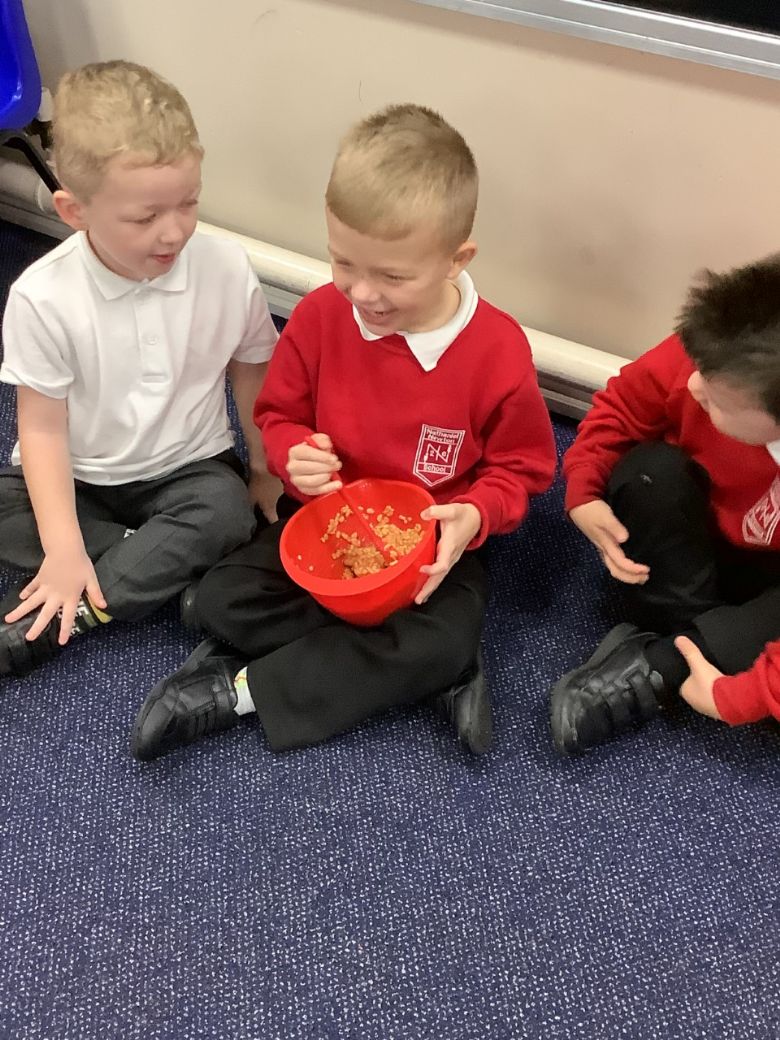 Diwali - The festival of light
We learnt about how people celebrate Diwali and made our own cards and rangoli patterns.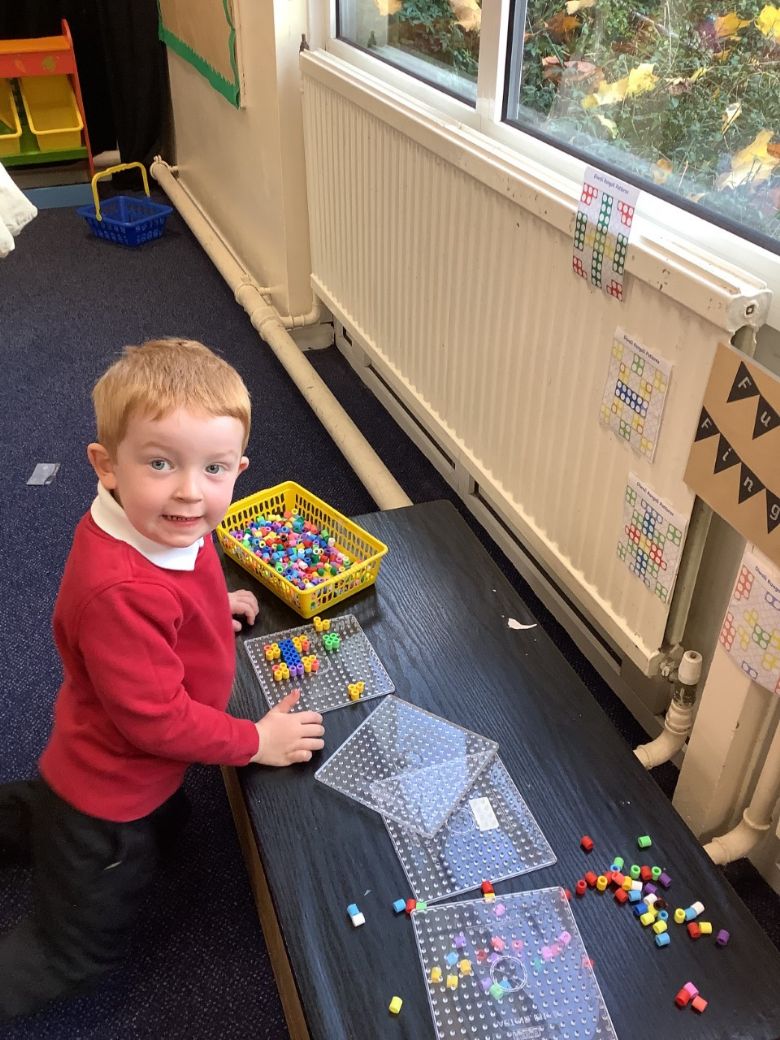 Bonfire Night
We learnt all about Guy Fawkes
Remember, remember, the 5th of November,
Gunpowder, treason and plot...
Halloween
We enjoyed dressing up in our spooky costumes for Halloween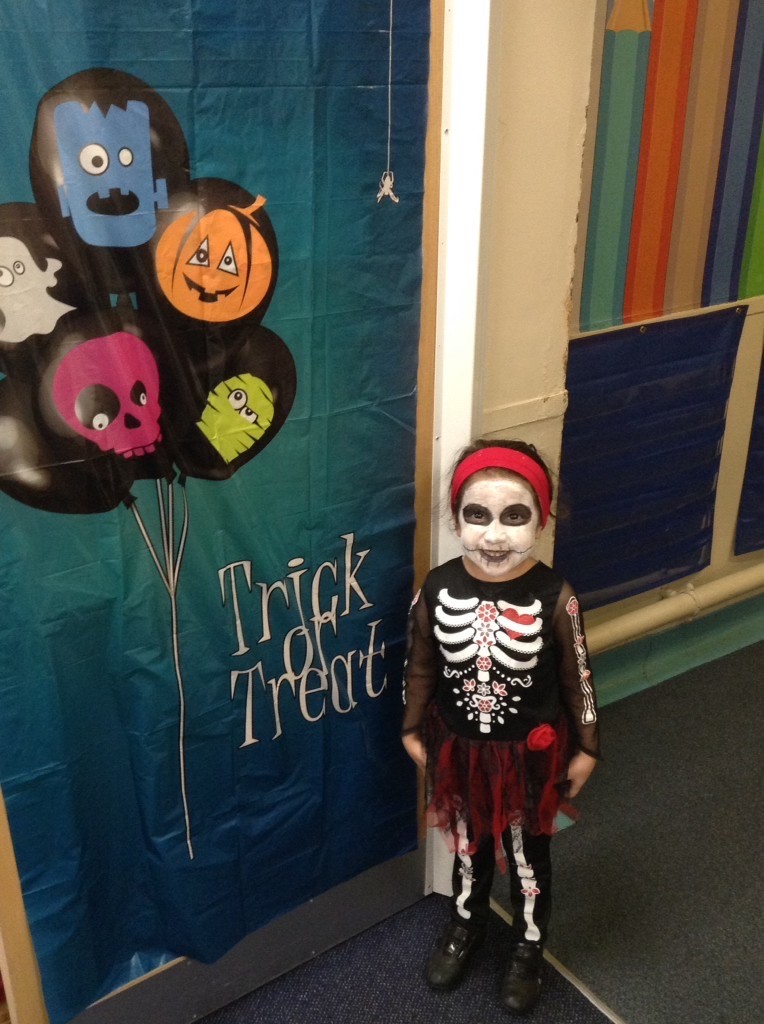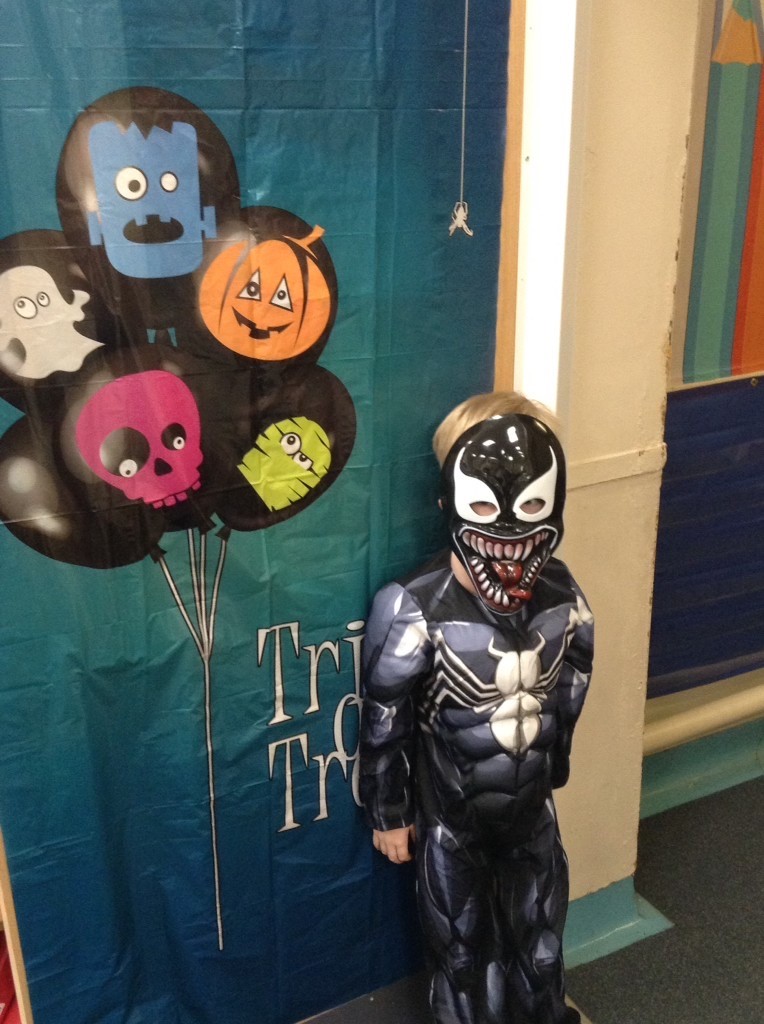 Autumn Term 1 - Once upon a rhyme!
We have been learning different nursery rhymes and looking at different people who help us.
Making spiders (Incy Wincy)
How many legs does a spider have?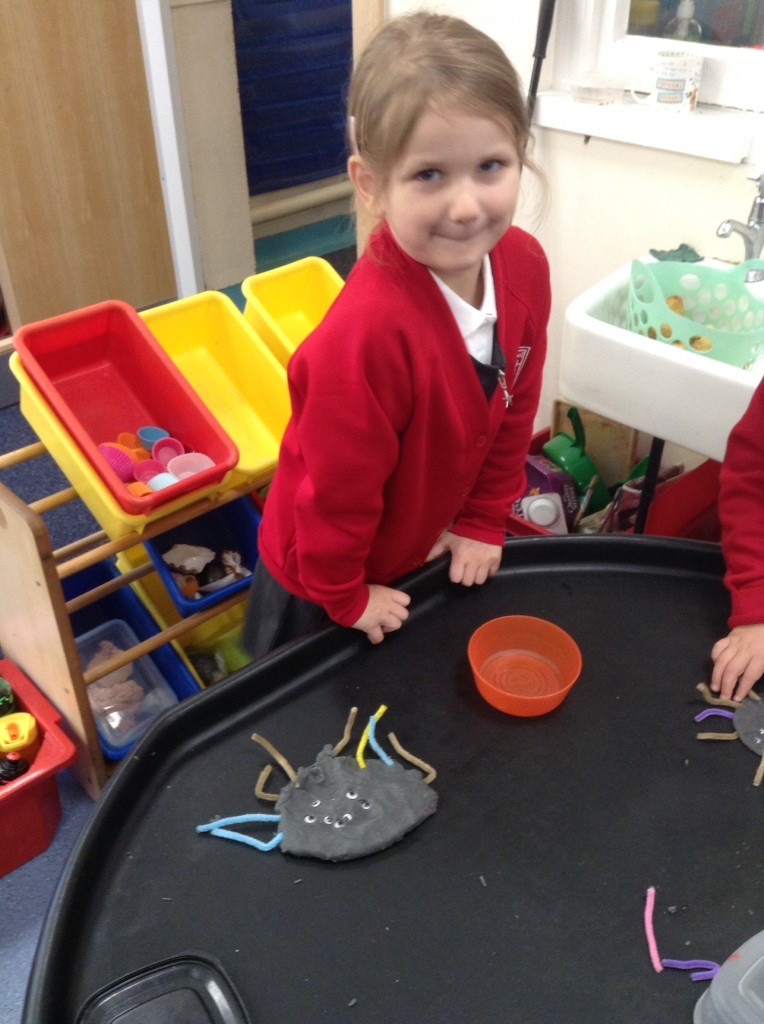 Collaging Humpty Dumpty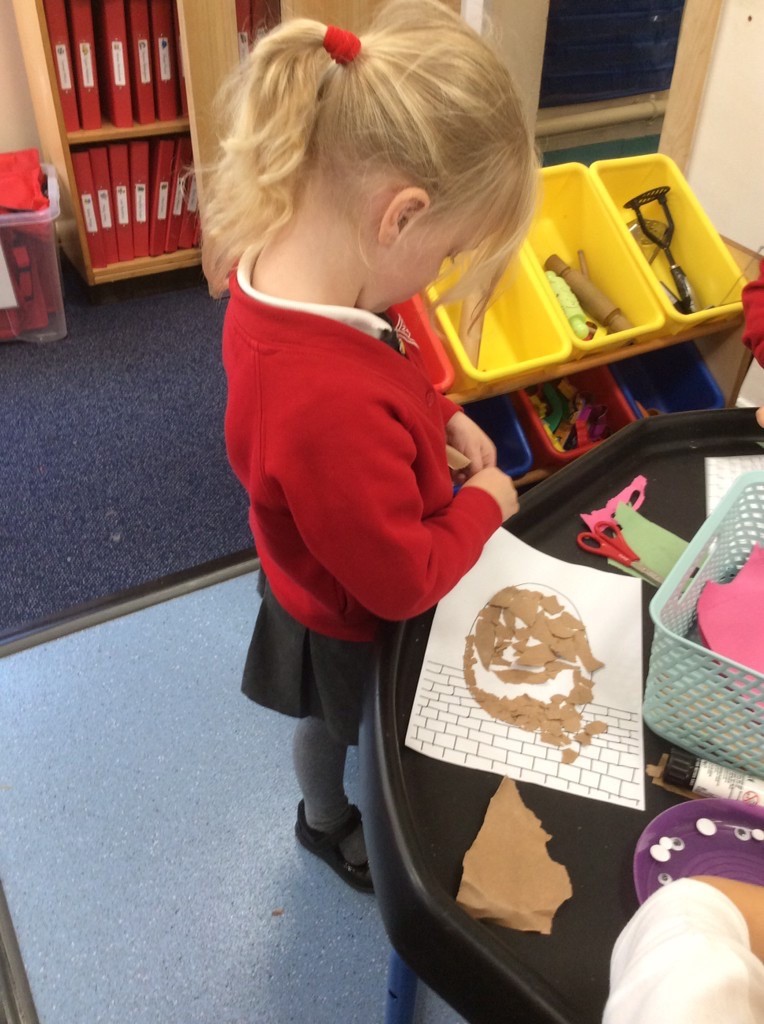 Learning about germs (Miss Polly)
We have been learning how to keep healthy and talked about the importance of washing our hands correctly. We used glitter to show how easily germs can spread. Mrs Doherty had 'germs' on her hand and when she held hands with the other children, the germs passed on!
We learnt a song to help us wash our hands correctly.
Under, over, round and through,
Don't forget to add soap too.
Clean, clean, clean and then you'll know,
Down the sink the germs will go.
Under, over, round and through,
Don't forget to dry them too!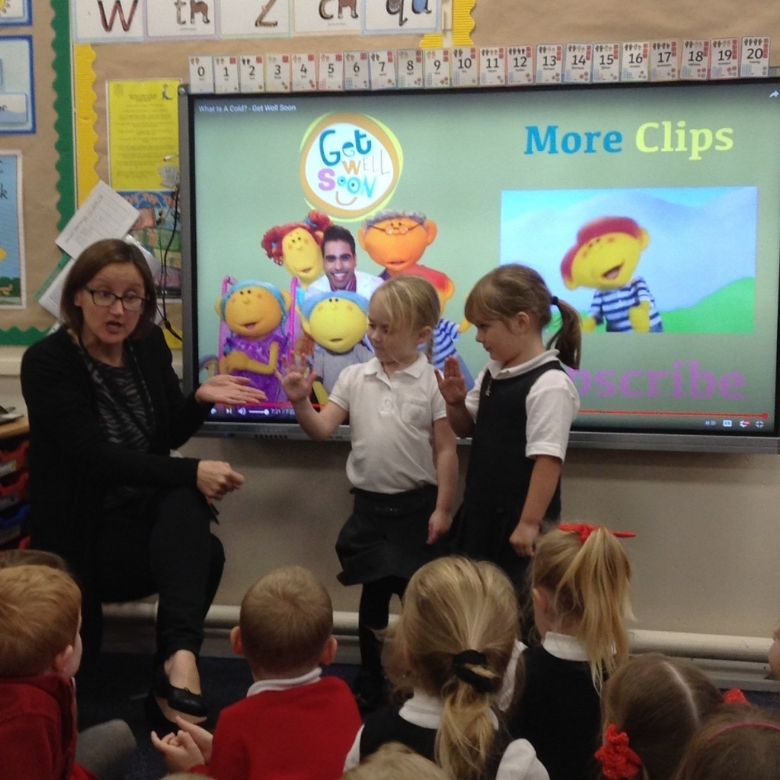 Making our own bus (The Wheels on the Bus)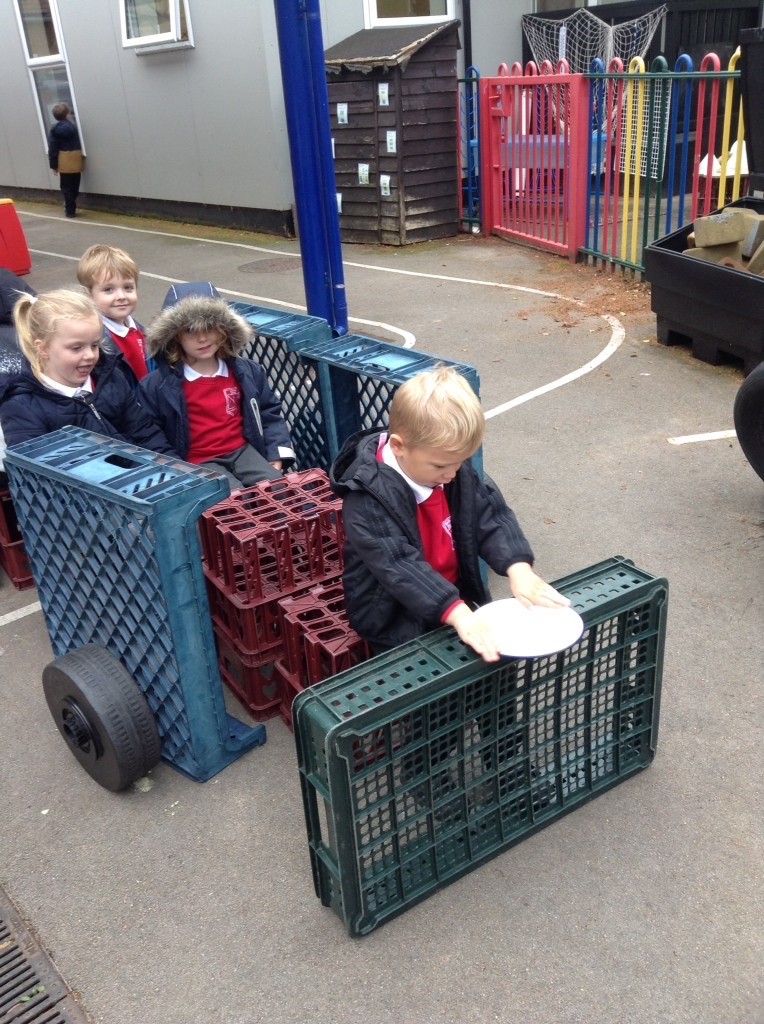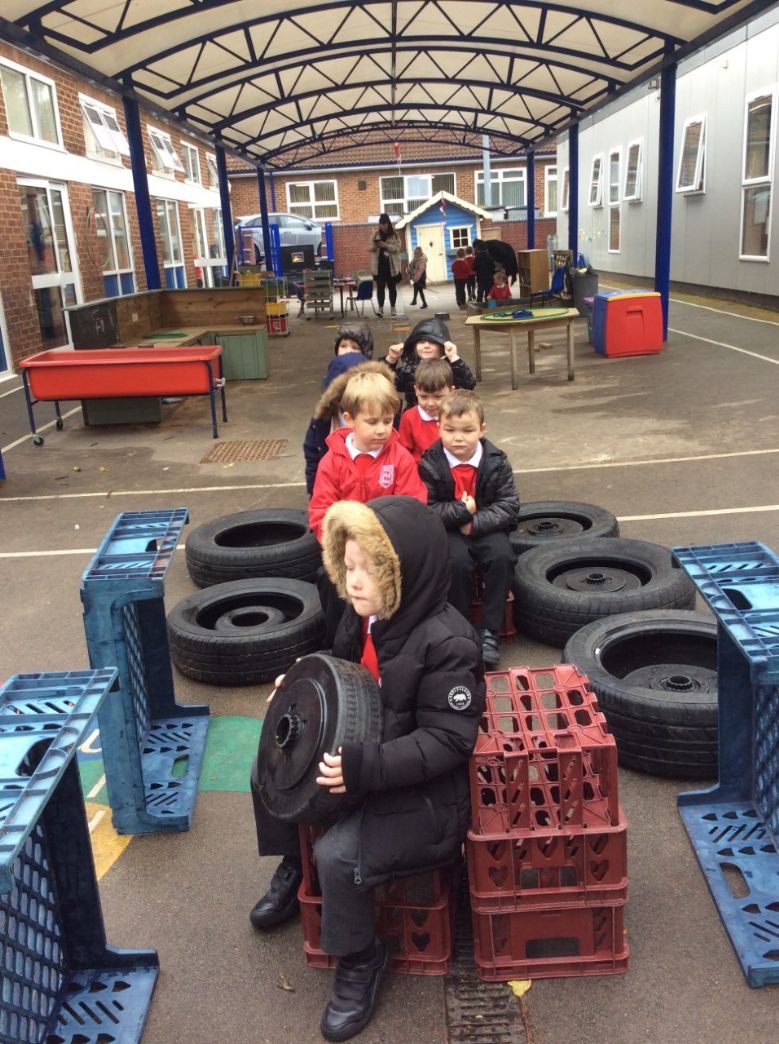 RDH have made a super start to school. They have been exploring activities in the classroom and outdoor area and have made lots of new friends :)