In this section...
Welcome to our class page.
Summer 2
Our topic this half-term is - 'Oh I do like to be beside the seaside'
We had a great day being pirates to start this half-term off. We made telescopes, treasure maps and pirate flags (Jolly Roger's). We shall look at different vocabulary related to pirates, eg, Jolly Roger, deck and even have ago at writing some sentences related to a picture of a pirate scene.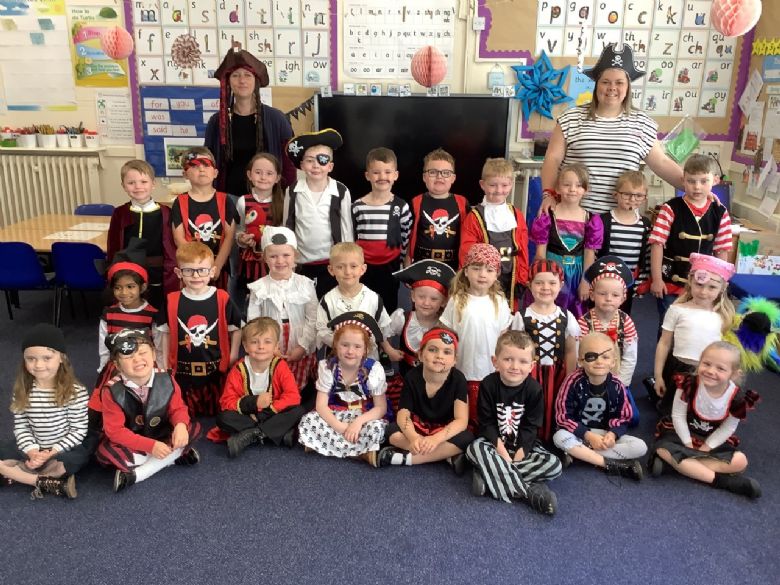 Summer 1
Our Topic this half-term is - 'Secret Garden'
In RLo, we love singing. We have been practising our songs for our jubilee party and we are amazing at our actions that go to 'Reach'- S Club7. We are looking forward to performing it to the rest of the school and singing 'Sing'- Gary Barlow, with them all.
We have also got some new instruments for our outside area and have had a little practise with how you play them.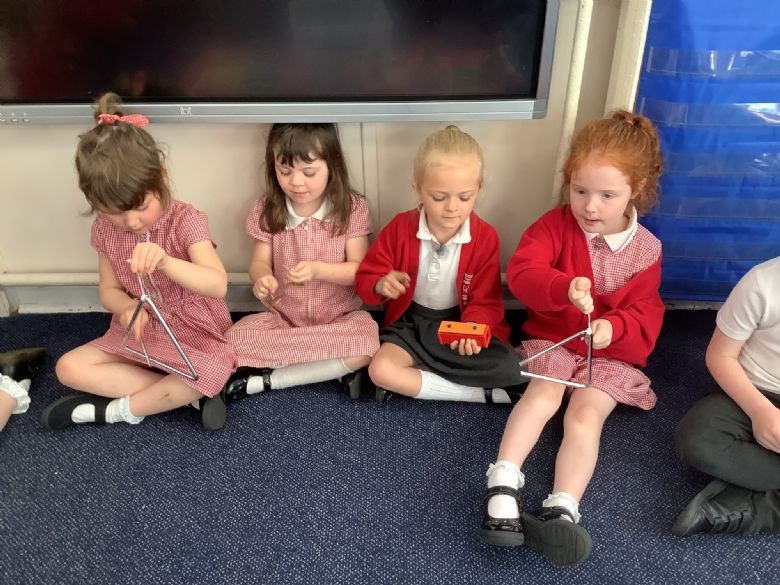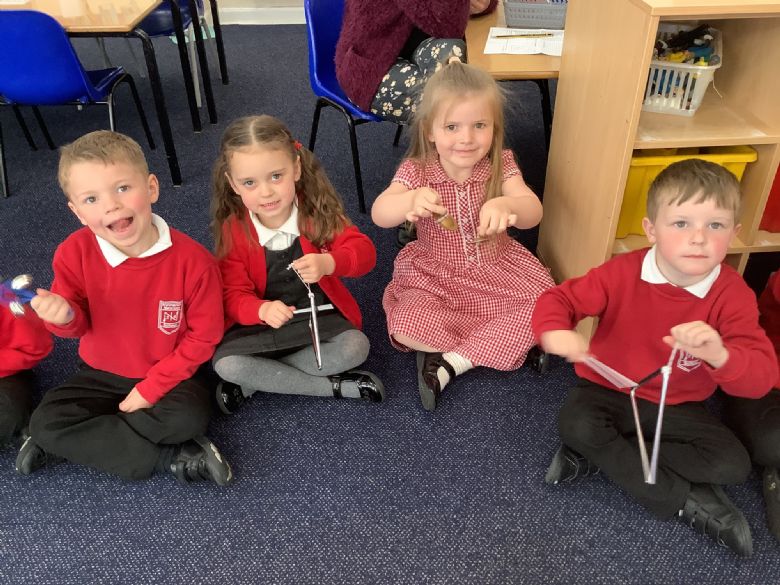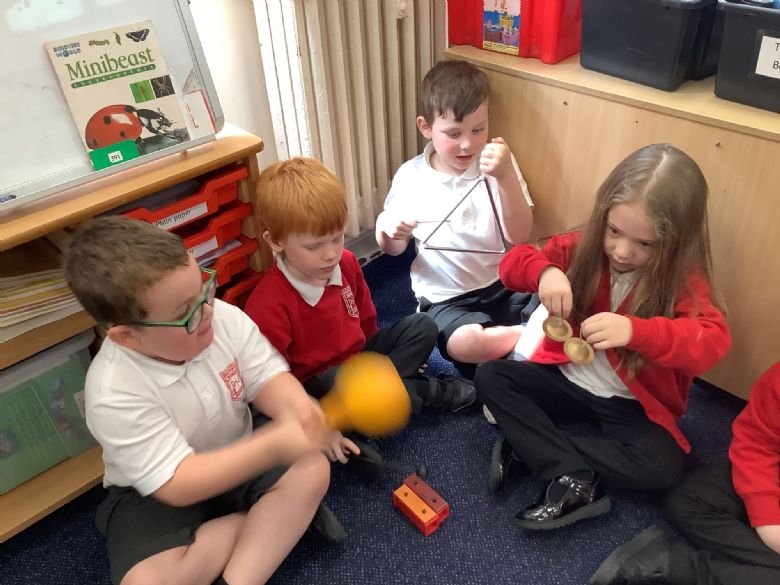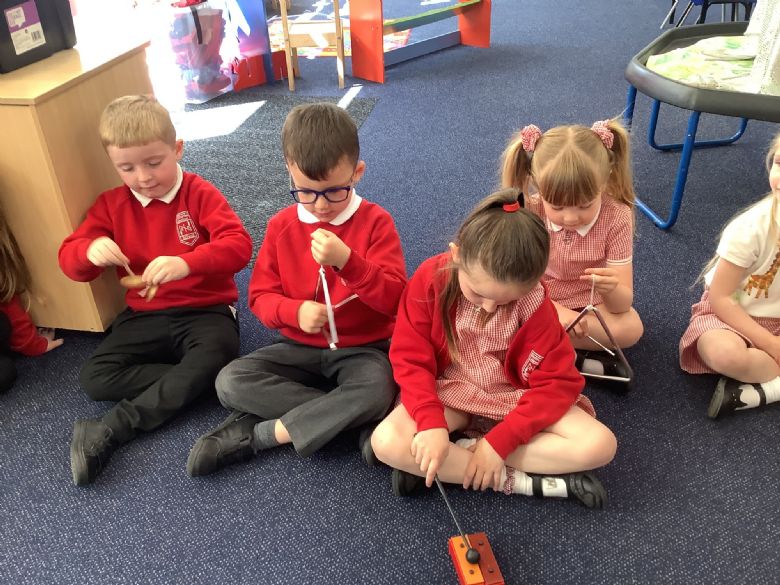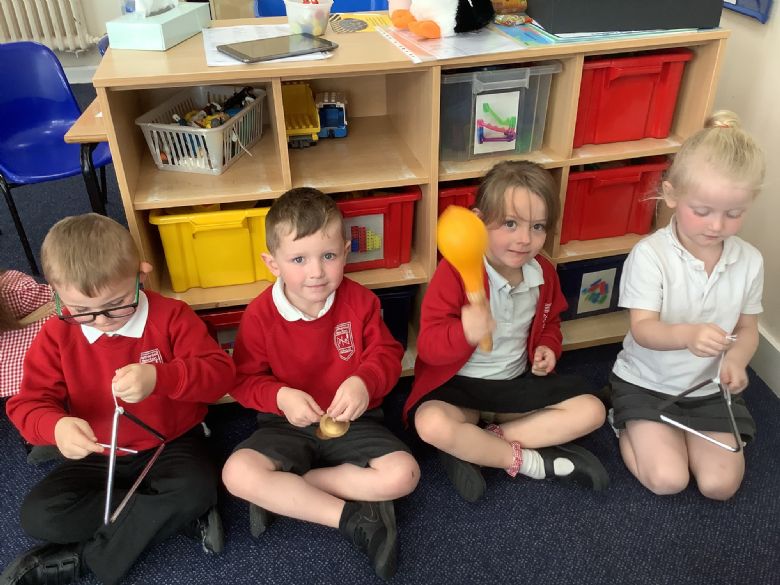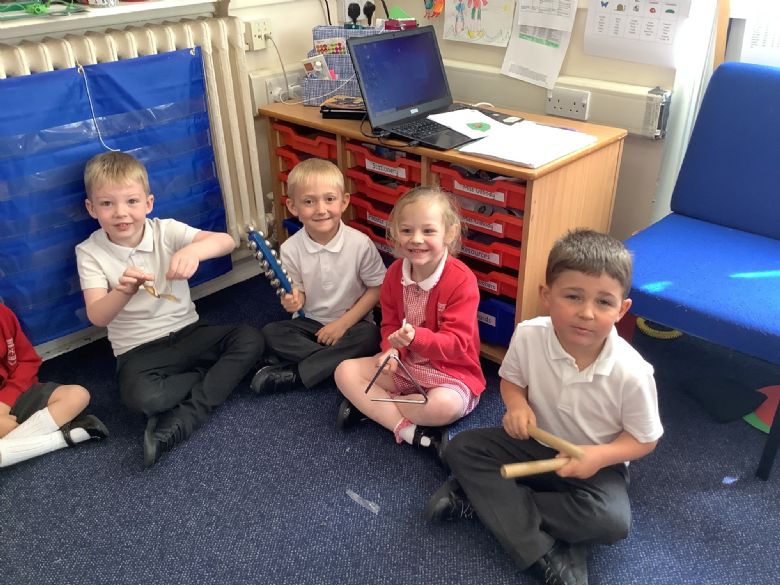 We have been really lucky in reception as we are growing some butterflies. We have had them from little eggs, watched them turn into caterpillars and then create their own cocoon. They are now in their cocoon and we wait patiently for them to hatch into beautiful butterflies. We shall then release them outside. We have looked at the life cycle of a butterfly and spoken about how a life cycle never ends. It goes on and on and on.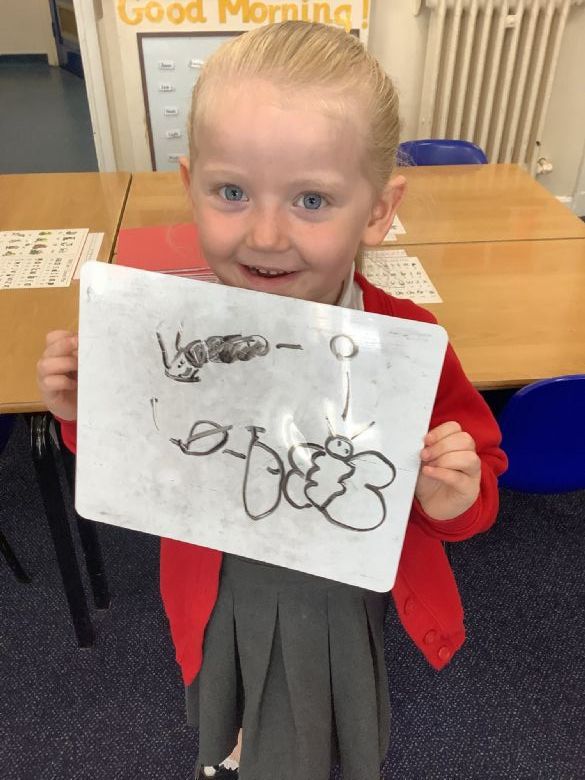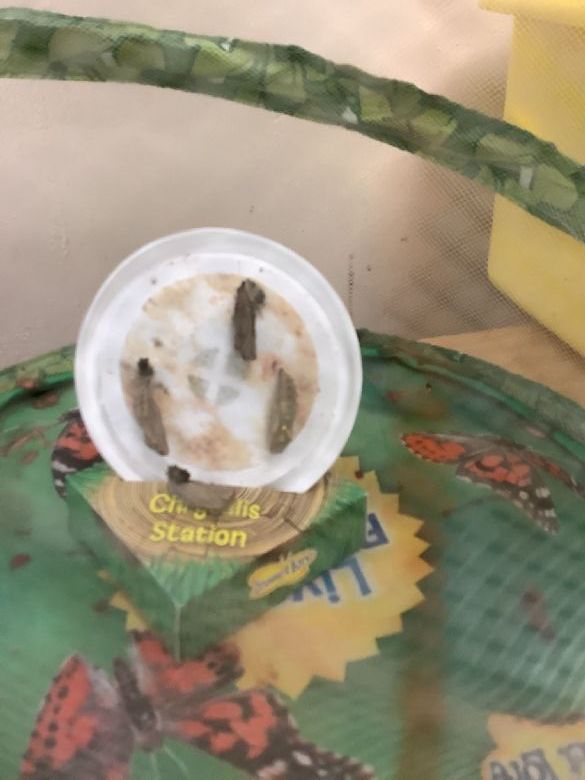 We have enjoyed learning about different minibeasts and their features. We have been on minibeasts hunts and used our phonics to help us write some super sentences about them. We have also created our own minibeast using play dough and accessories.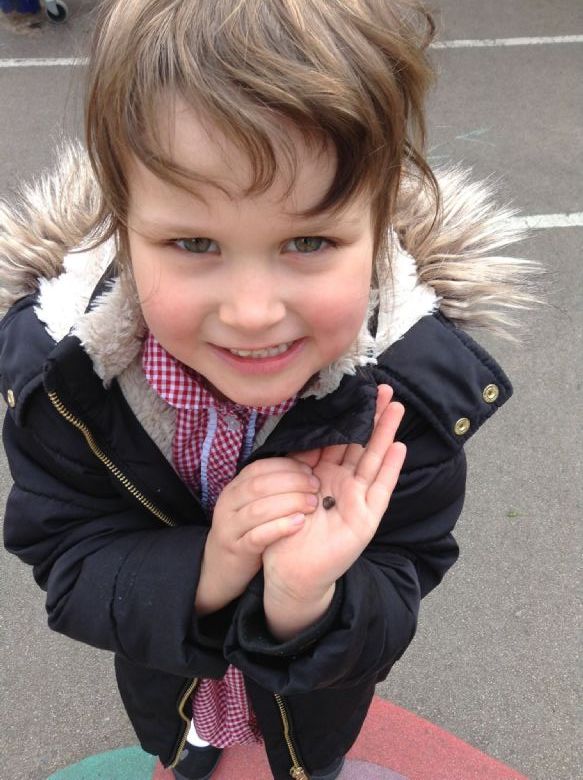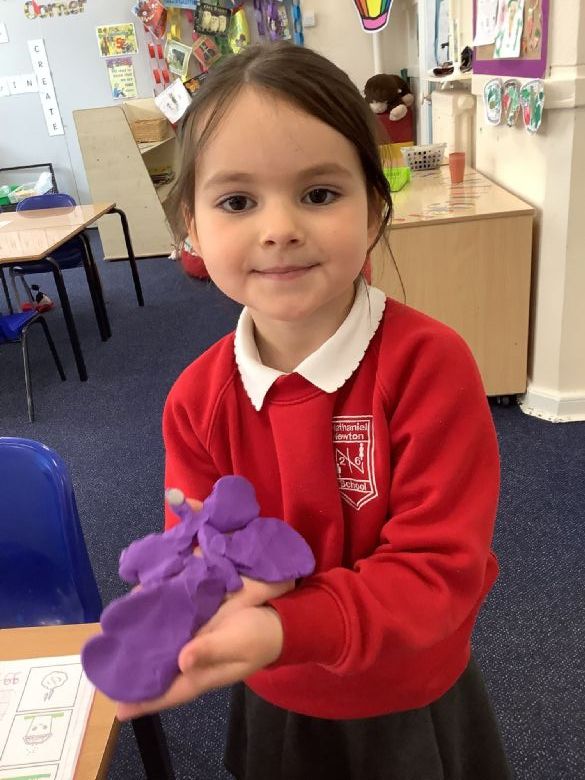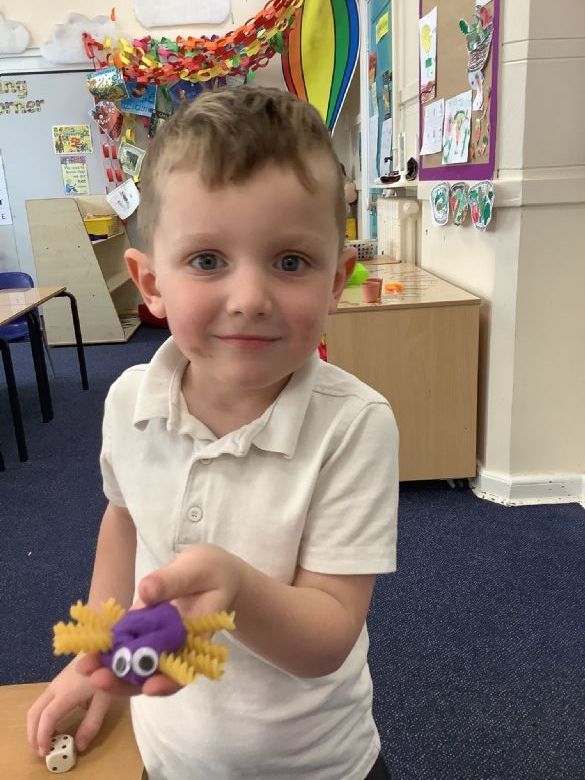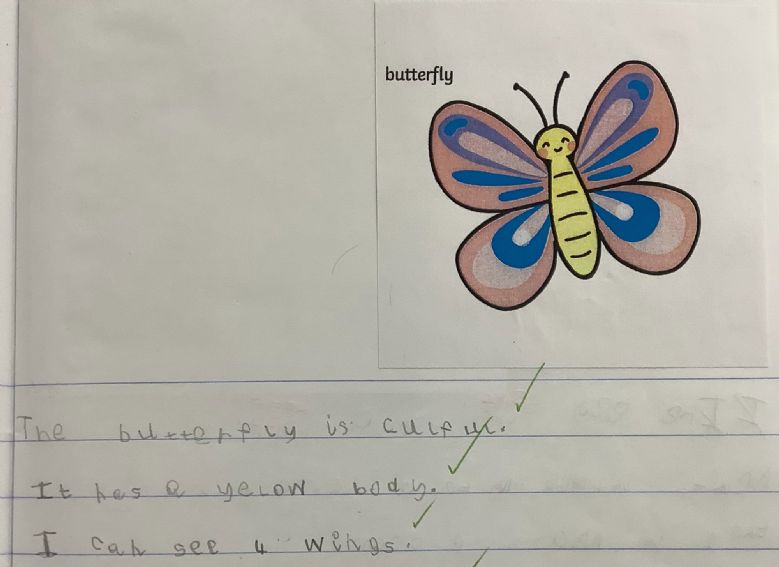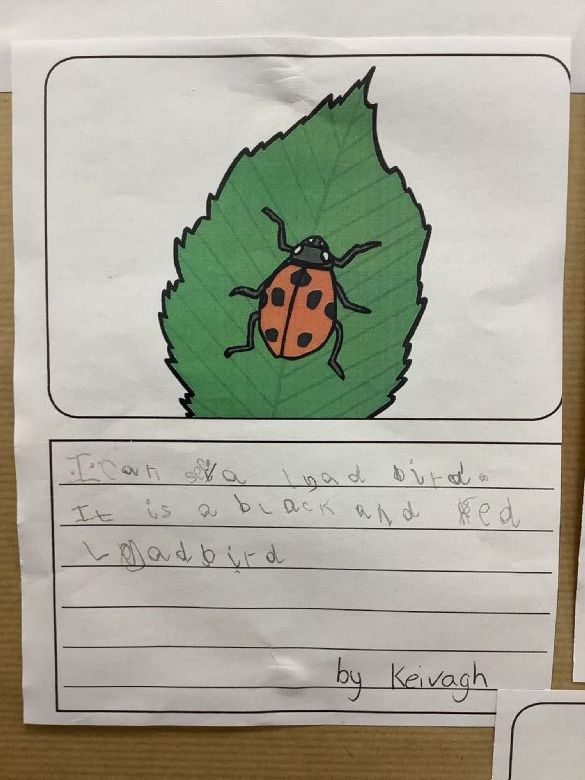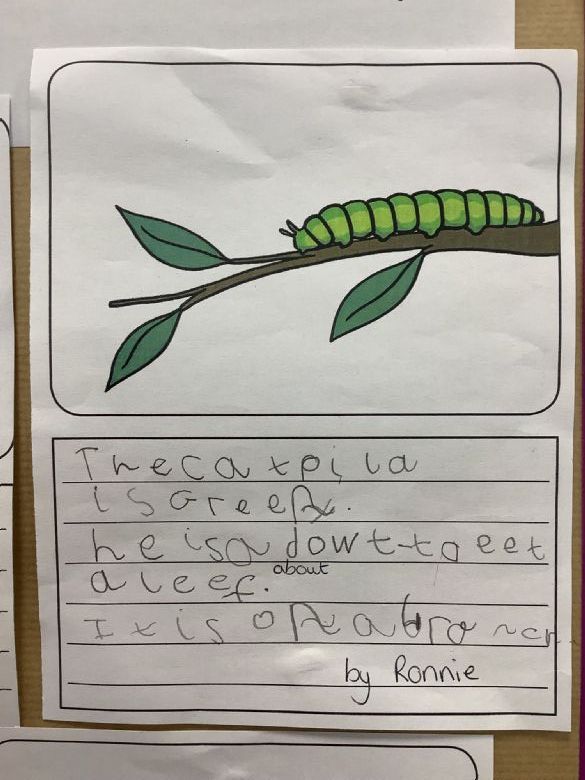 This half-term we have planted some cress seeds. We put some cotton wool in a pot, sprinkled some cress seeds in and then added some water. We then waited for it to grow to be able to take it home. Luckily this didn't take too long to grow, but we spoke about how some things can take longer to grow. As a class, we also planted two beans. We placed one in a bag with a paper towel and some water. This we attached to the window in the classroom to help it grow. We also placed one in a pot with soil. They have both started to grow, but took longer than our cress.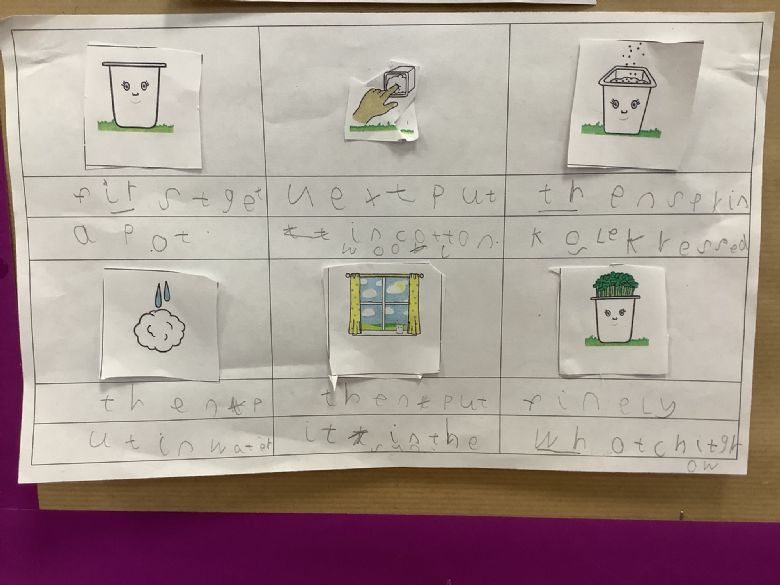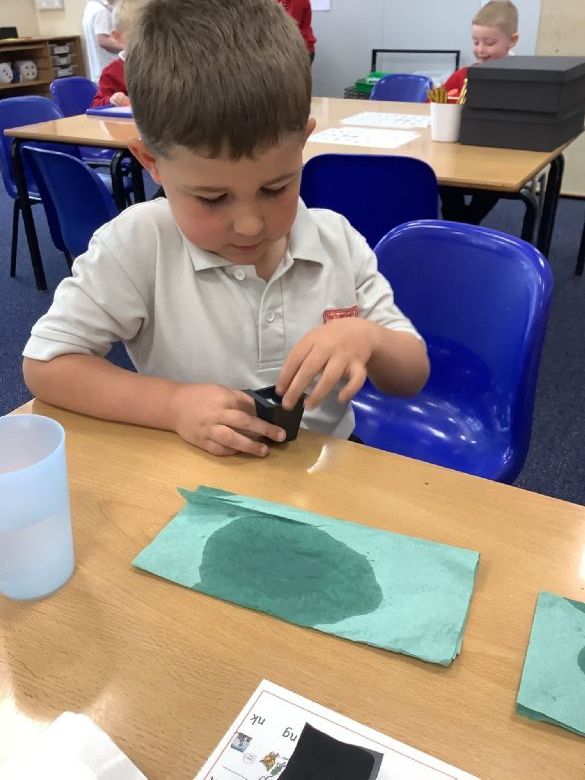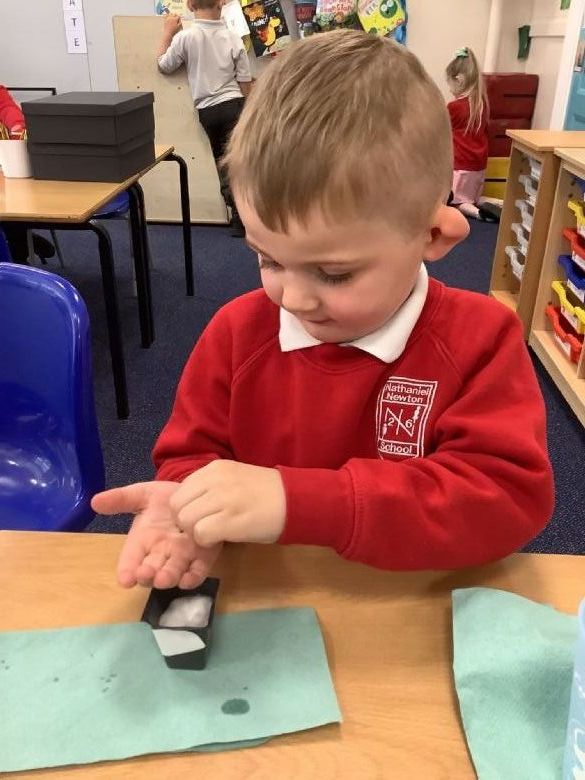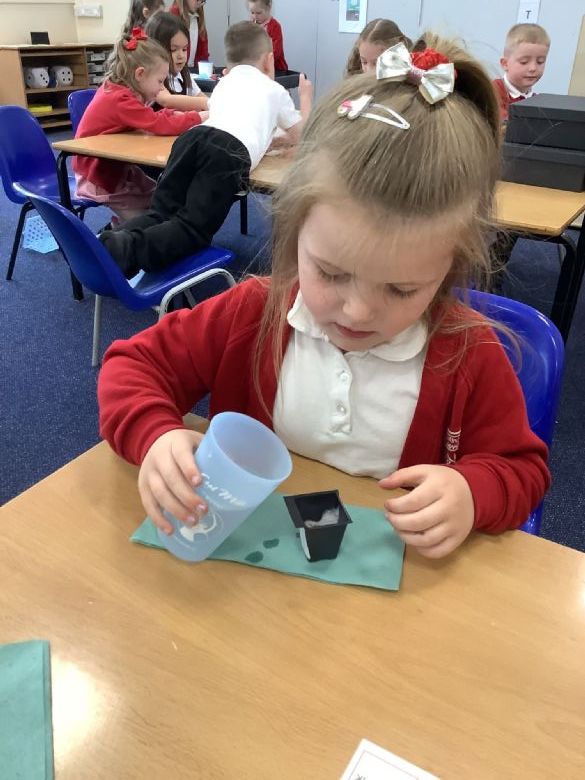 Spring 2
Thank-you for helping your child create a wonderful Easter bonnet for our completion and parade. They all looked wonderful in their hats and the creations were spectacular. Well done to those children who came 1st and 2nd. Have a lovely Easter holiday and see you after the break.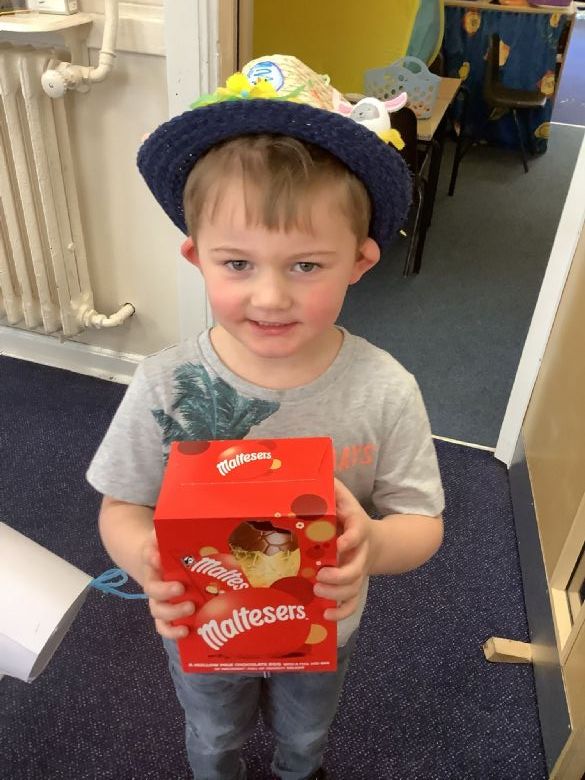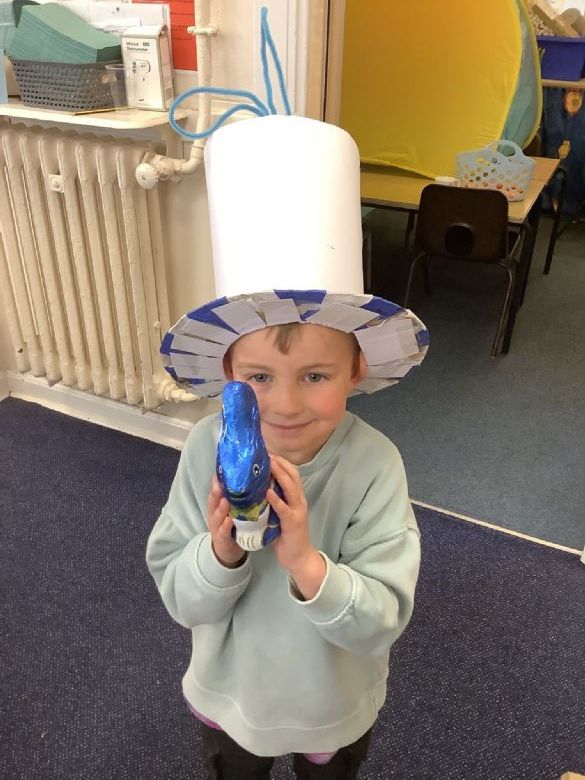 We loved taking part in the egg rolling competition. Well done to our 1st and 2nd place children!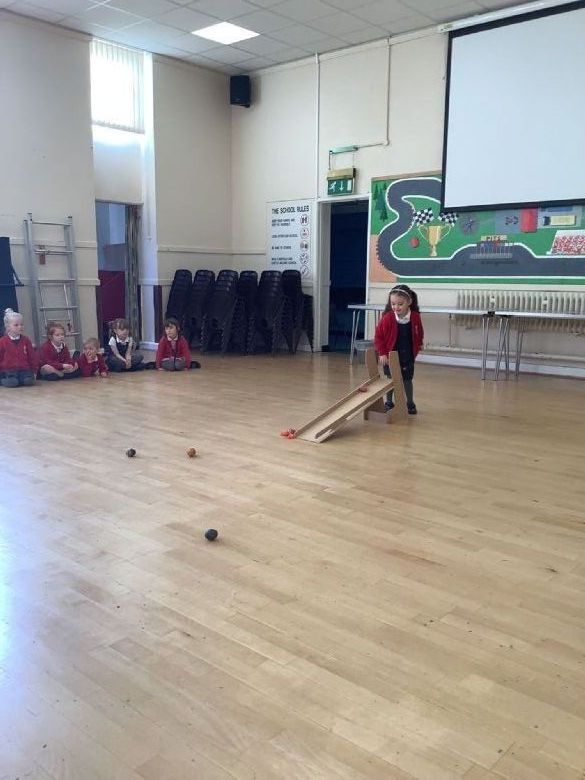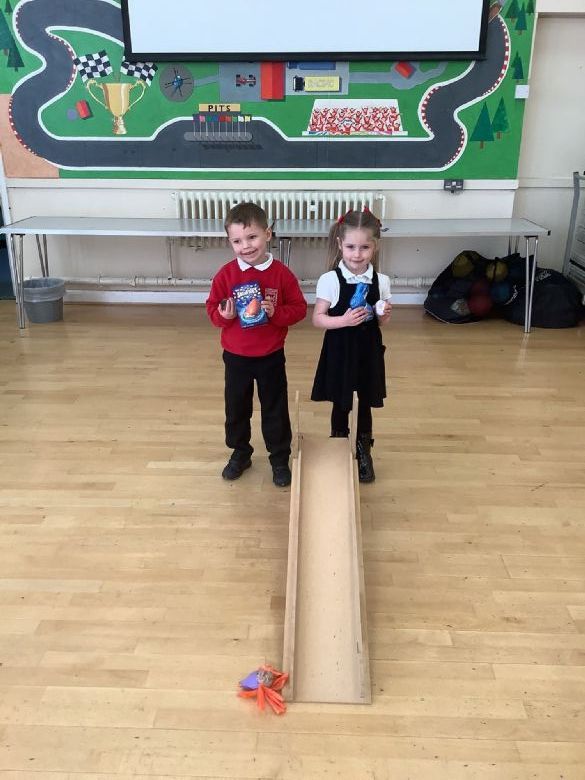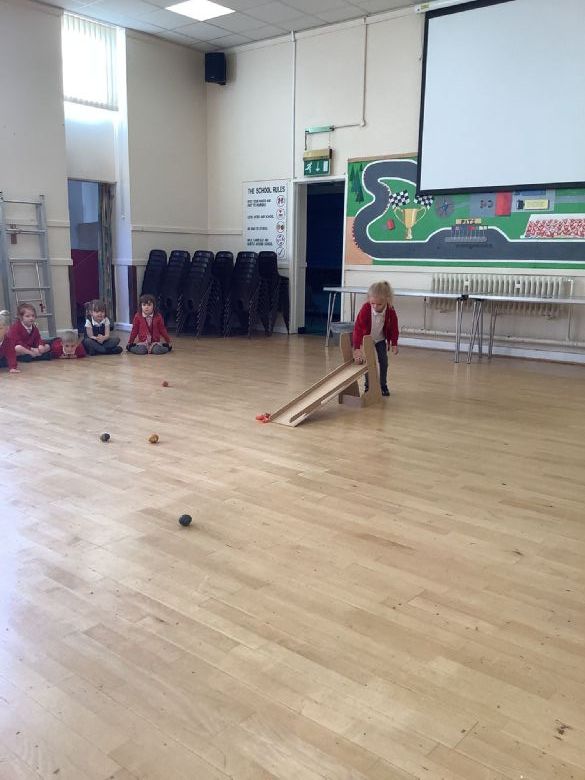 Our topic this half term has been called 'The Smartest Gruffalo on the Broom' where we have looked at lots of stories by Julia Donaldson. We enjoyed a visit to the wooded area in school and then compared this to the busy part of Hartshill, thinking about the differences.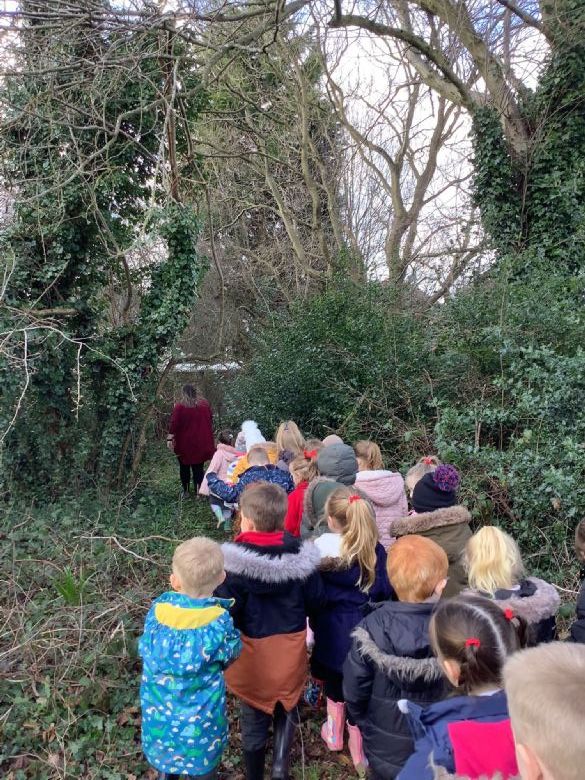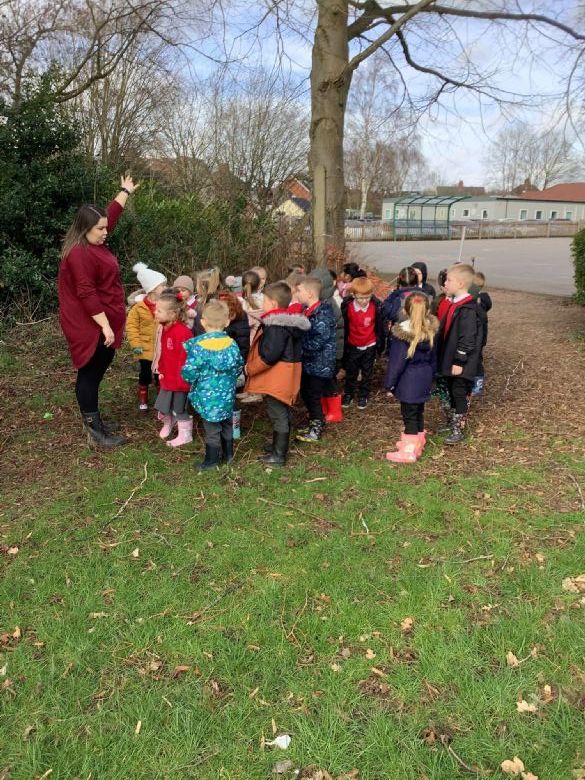 Floating and Sinking
We have been exploring floating and sinking. We looked at different objects and put them in the water to see if they would float or sink. We had a good discussion about whether all heavy things sink and light things float. We were surprised that this wasn't always what happened.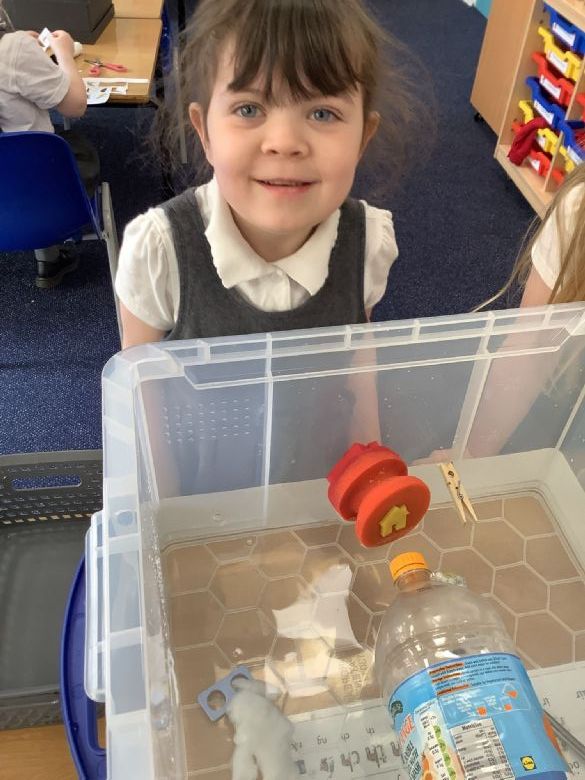 Music Workshop
We enjoyed a music workshop where we each got to play three instruments, the drum, the shaker and the bell. We learnt some rhythms through a story all about Sammy the Spider where he met different friends. Each friend had a different rhythm and we had a little try at these. It was great fun and the children all enjoyed having ago on the different instruments.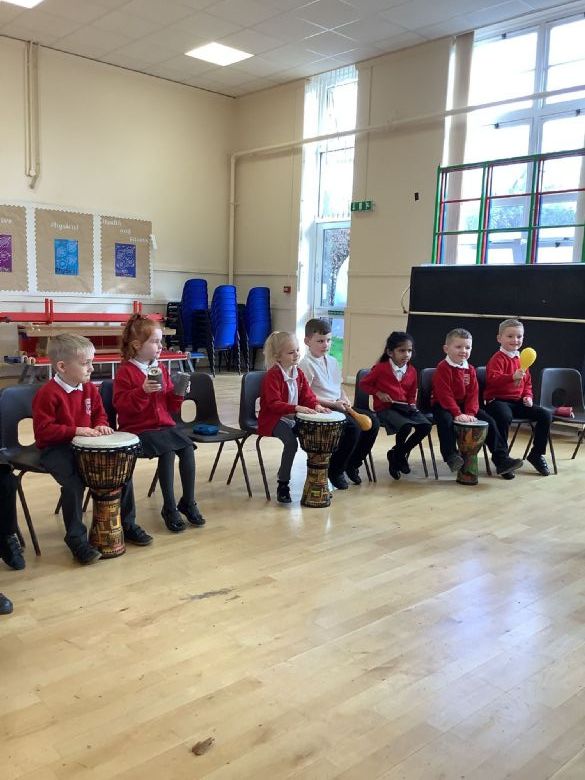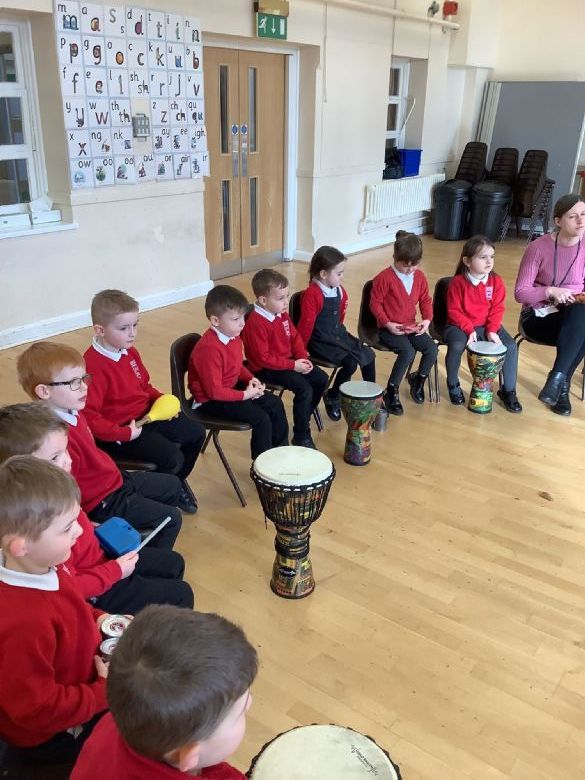 Mardi Gras
(Fat Tuesday / Pancake day!)
Here we are getting ready for our Mardi Gras carnival. We had a great two days, enjoying eating and flipping pancakes, making masks, playing kazoos and dancing with the team from Haddon school of dance. We really enjoyed the parade through Hartshill and hope you did too!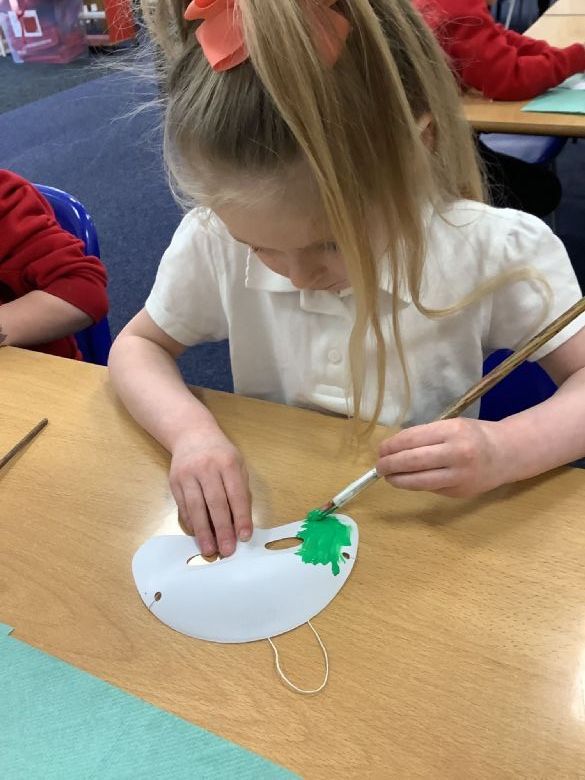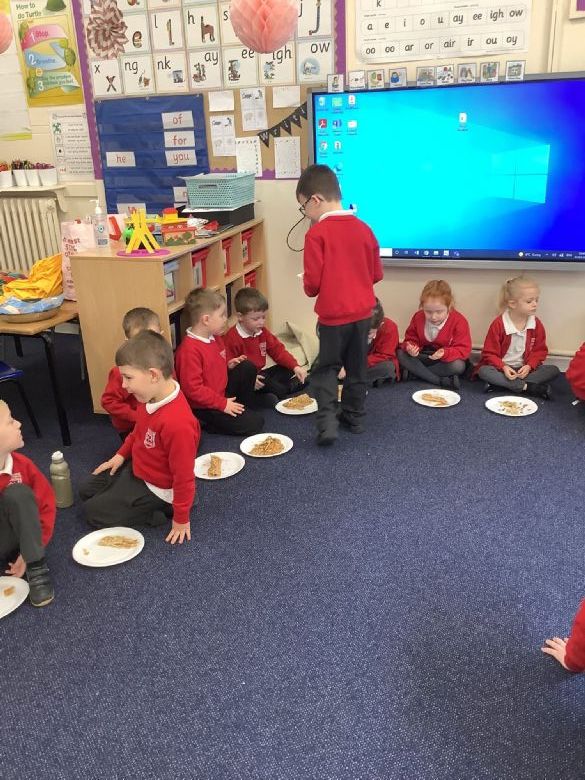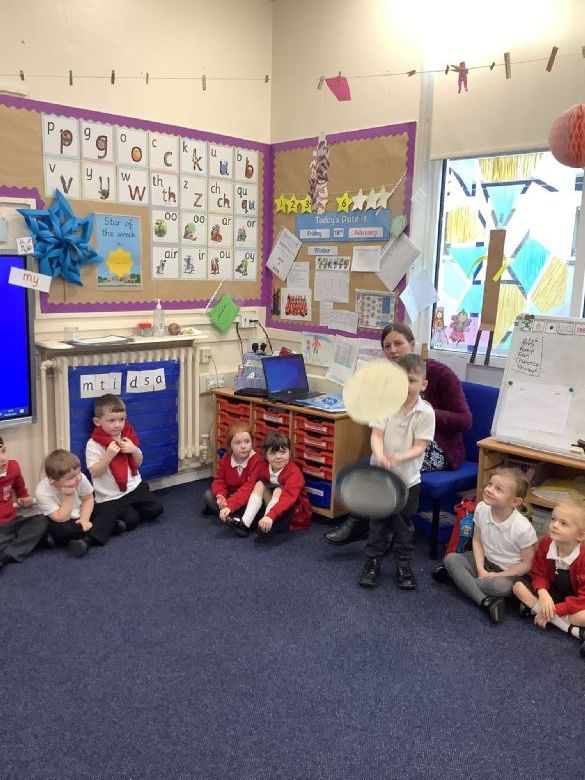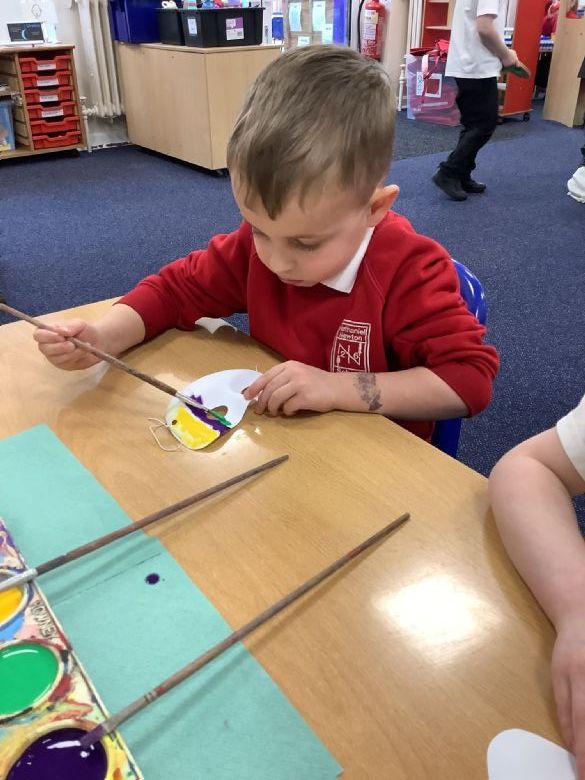 Spring 1
Our topic this half-term is Space.
We then received a letter from Spaceman Spencer telling us that his rocket had crashed and could we help him to build a new one!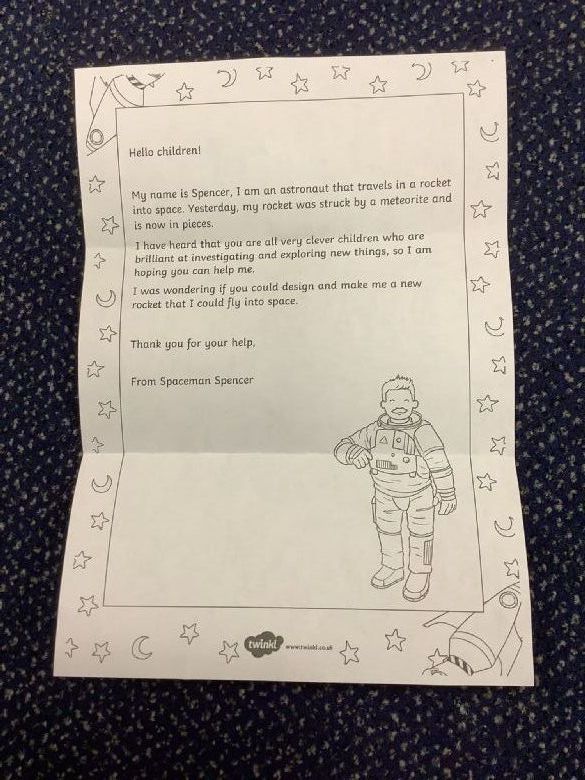 We had an exciting introduction to our topic when we found some mysterious objects outside.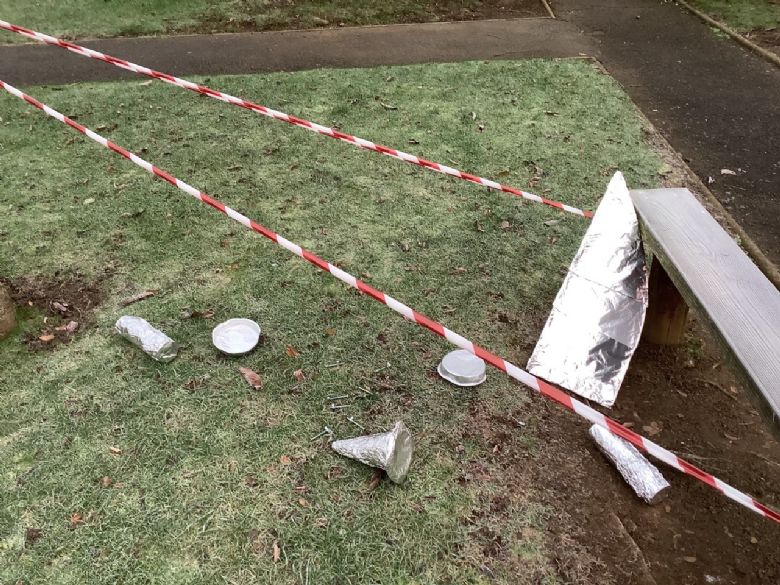 Autumn 2
Our topic this half-term is 'Let's Celebrate'. We have been learning about and joining in with different celebrations.
Christmas
A huge well done to all our children for their amazing singing, dancing and story telling during the performance of 'The sleepy shepherd'.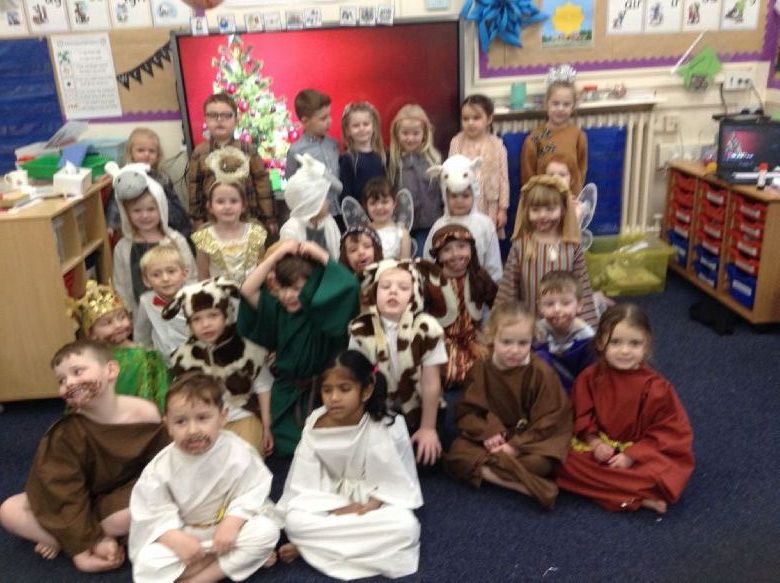 Wedding
We had our own wedding in school and enjoyed food and dancing after the ceremony.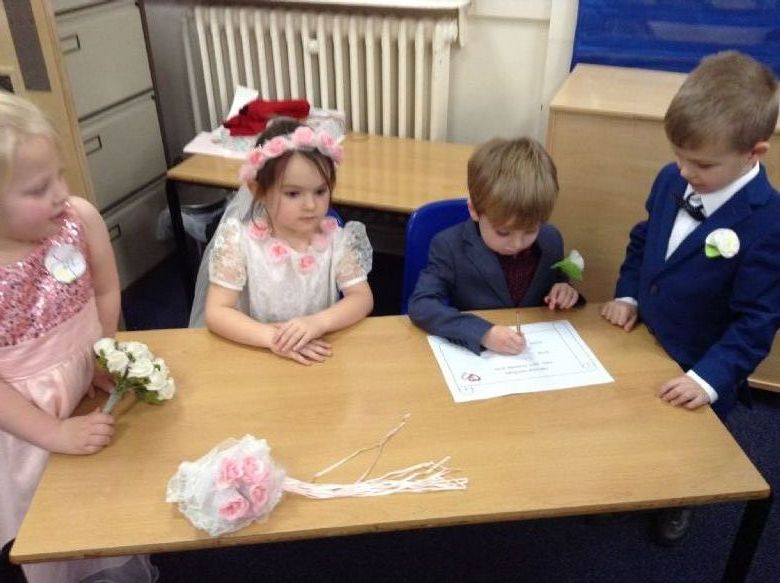 Autumn 1
Our topic this half-term is Once Upon A Rhyme. We have been learning different nursery rhymes and looking at different people who help us.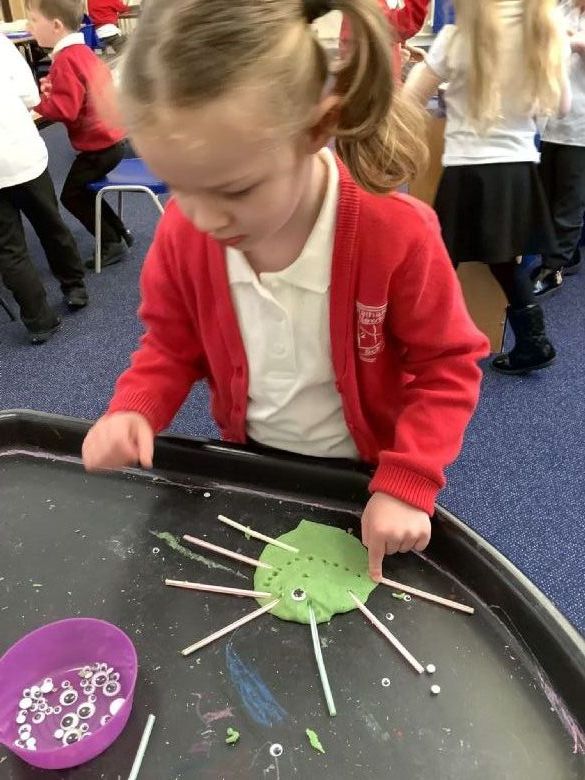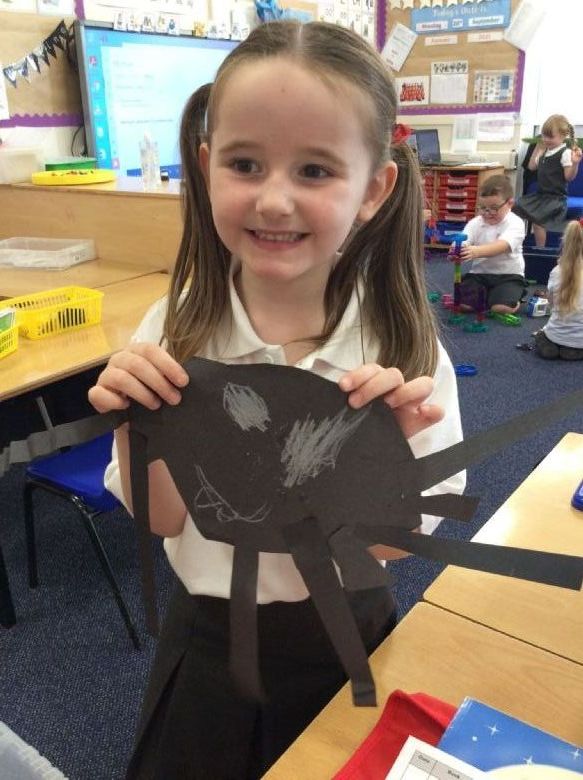 RLo have made a super start to school. They have been exploring activities in the classroom and outdoor area and have made lots of new friends.